Chapter 14
Nice Catamaran to do excusions in Castaway Cay.
Castaway Cay Map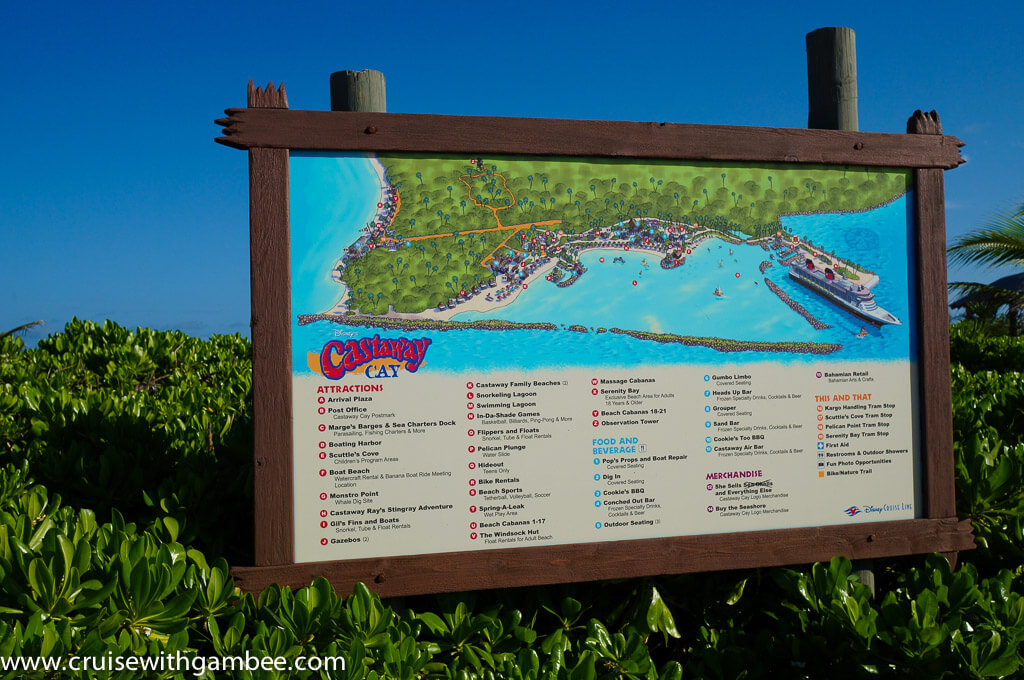 Disney Dream in Castaway Cay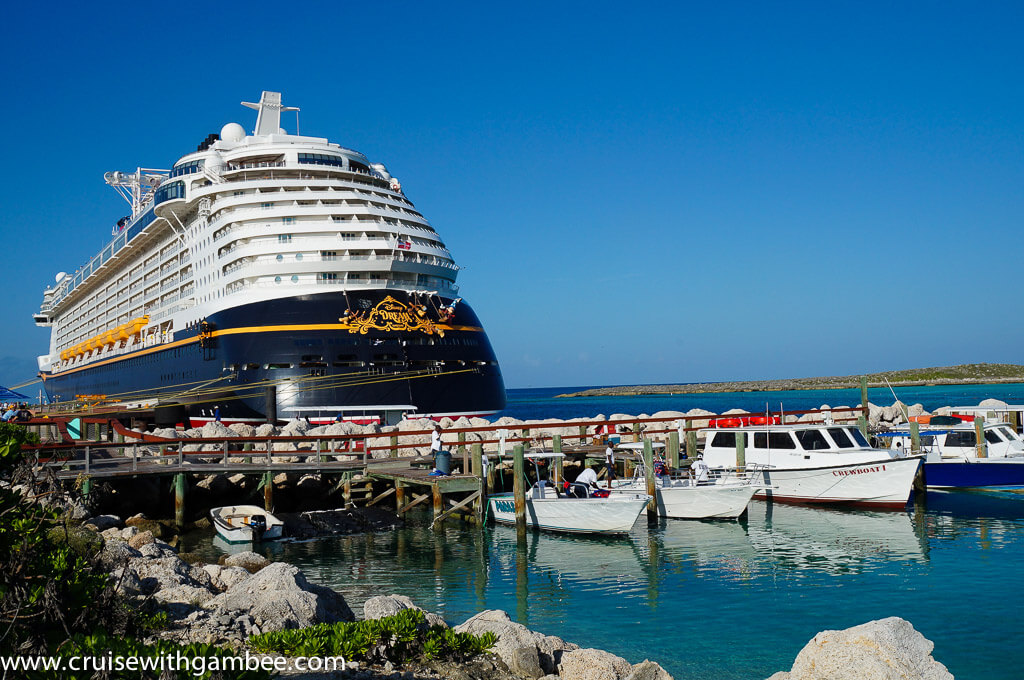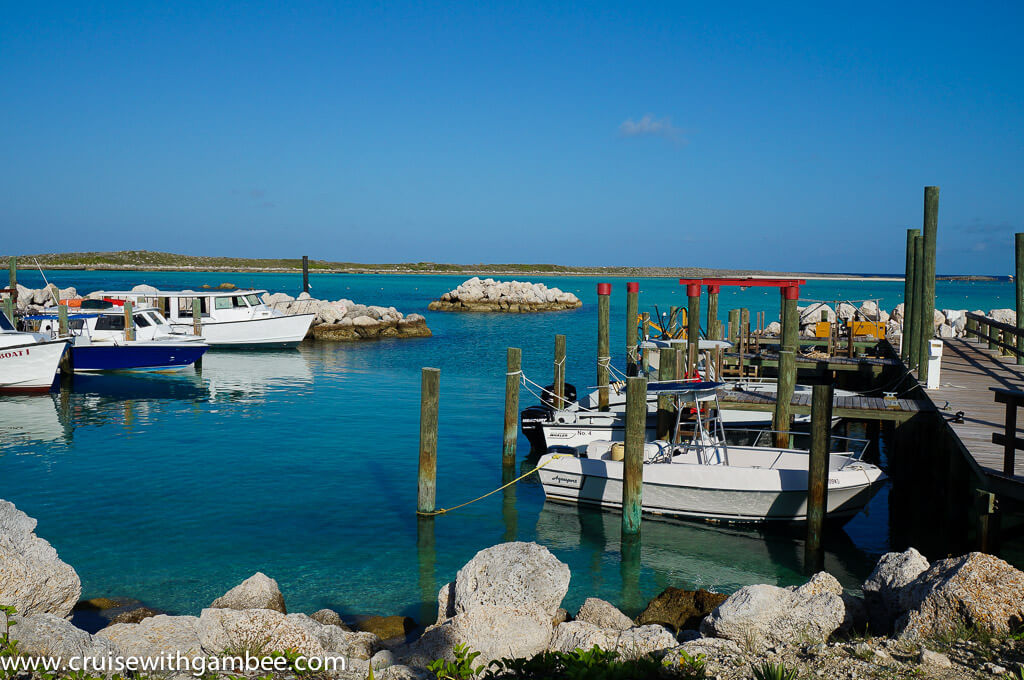 Then we boarded the Castaway Cay Tram. At first we were going to walk, but honestly I am not sure what was going through our minds. Thank God the Tram arrived and we boarded it.
The Castaway Cay is a huge convenience, while I have seen similar services in Labadee. They simply do not compare to the level of attention of detail that Disney adds. Like paved roads for a smooth ride, and details about Castaway Cay on the speaker, you know Disney style!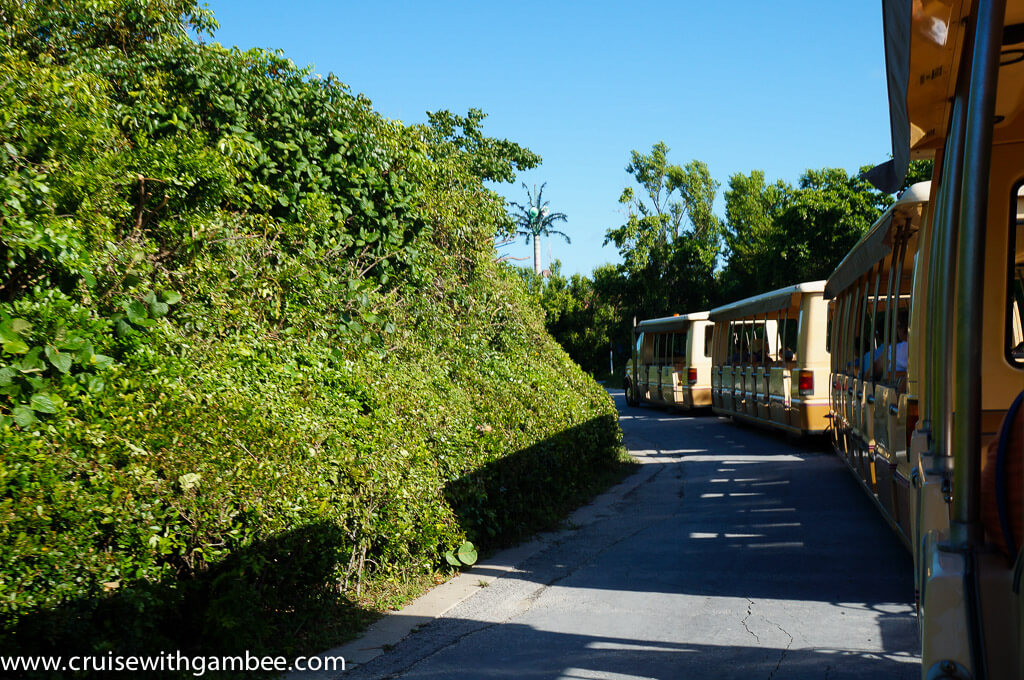 The first tram has 2 stops, the first one on the sports bay, and the second one on the family beach. Everyone gets off there, including those going to serenity bay. Another tram will come and pick you up there to go to serenity bay, the wait is very short. They are always on the move.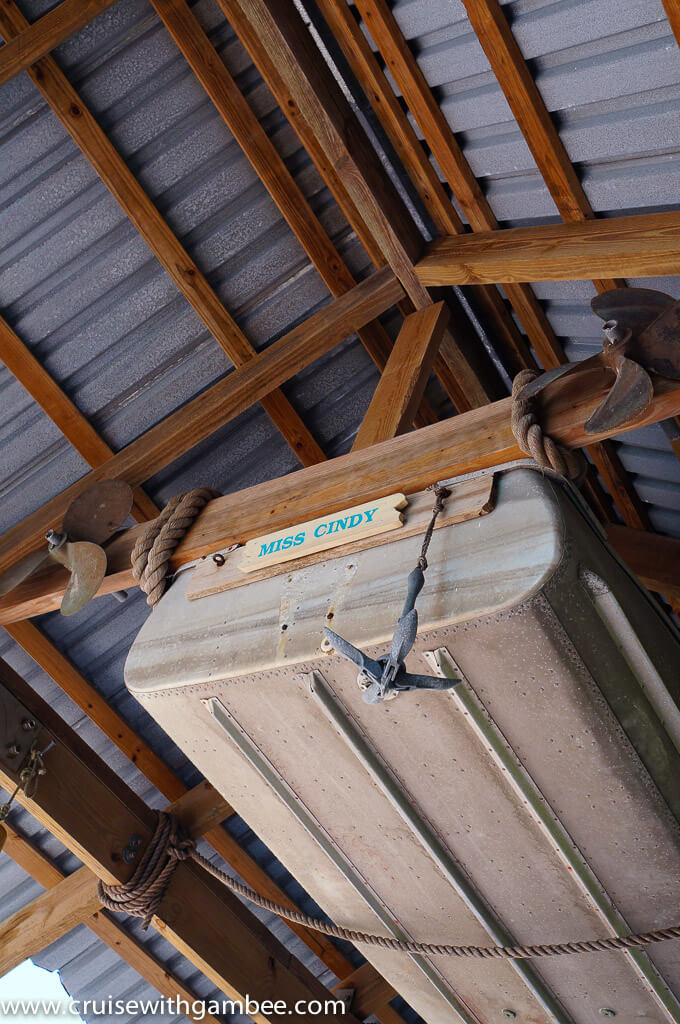 Castaway Cay is just gorgeous.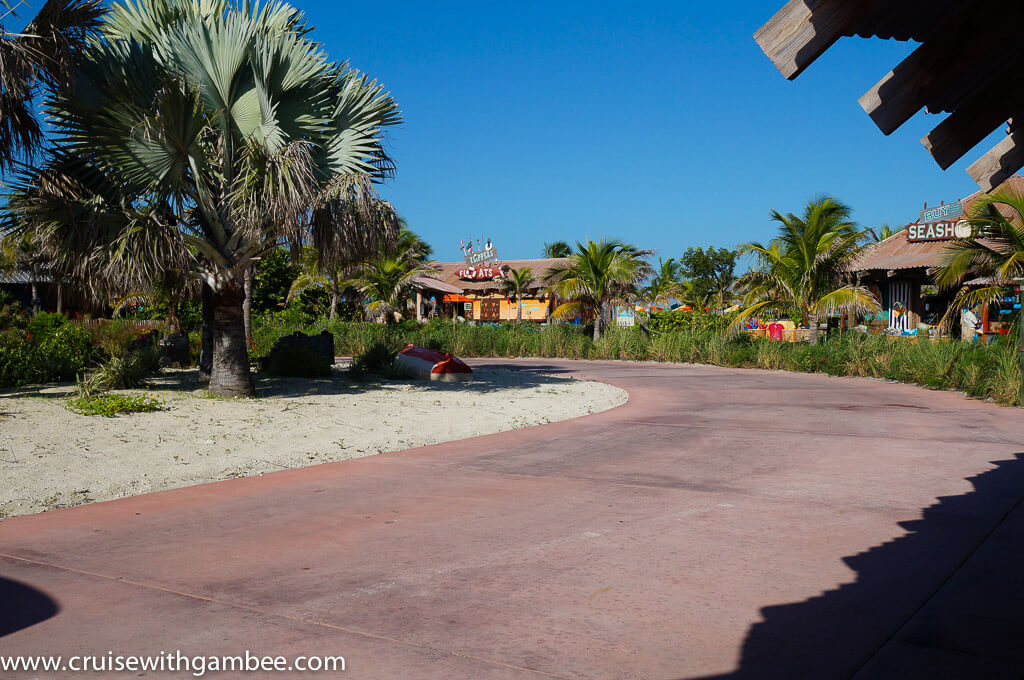 So to get to Serenity bay you go on a airplane runway, yes that is correct a runway. So Sarah told me that Disney has filmed movies in this runway in the past. But something told me that the Castaway Cay runway was used in the past for just a little more than movies 
, lol. After a little research I found just what I thought. The island has a dark history, full of drugs and crime. The runway was built in the 50's by a business man who saw potential in the island. But it soon because a prime landing spot for drug dealers, and crime erupted in the near vicinities of Castaway Cay. He tried to put a stop to it, but failed. Eventually he was forced to sell his piece of haven to a private company, that later sold it to Disney. Now it is the amazing resort that Disney has converted it to. The really cool thing about it, is that planes in the island were wrecks left there from the old days of drug trafficking. How cool is that? I thought Disney had brought them in for the movie filming.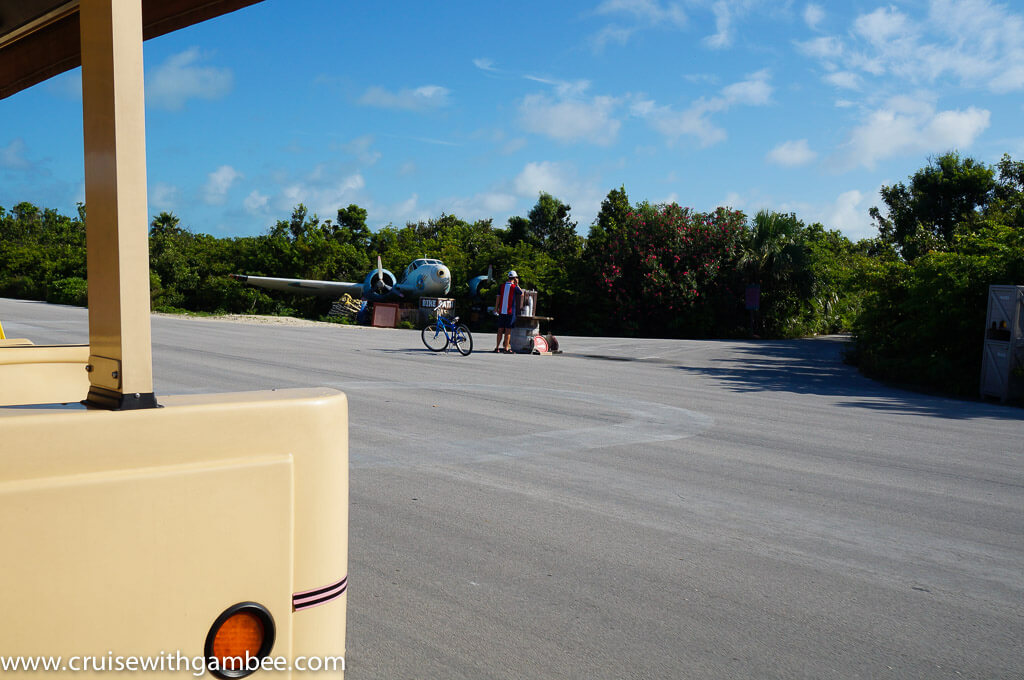 Castaway Cay airplane
Castaway Cay entrance to serenity bay.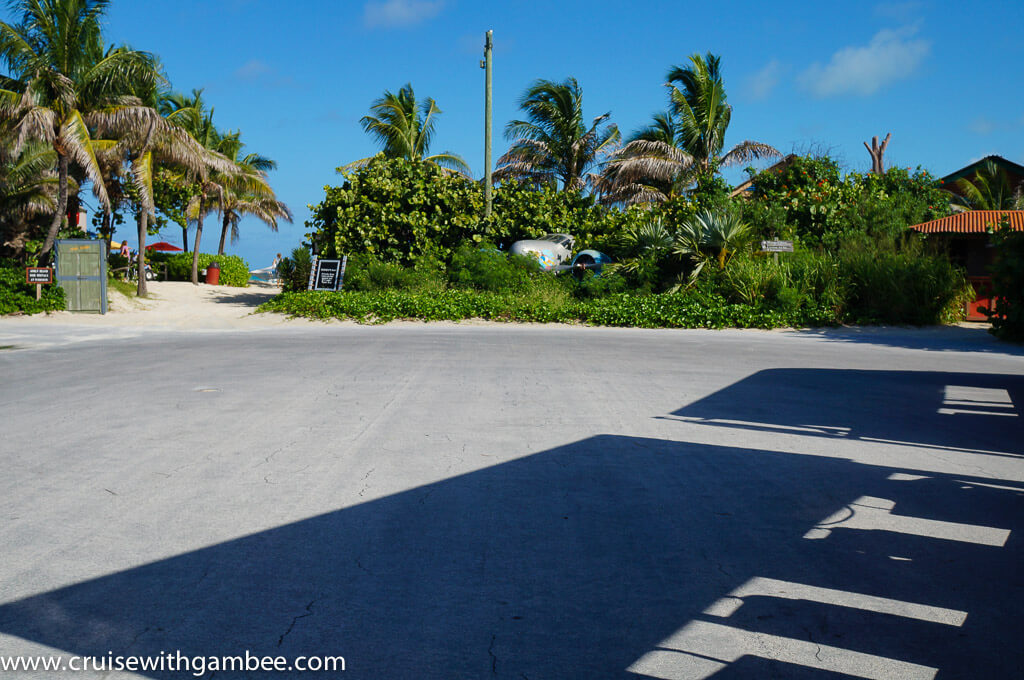 Castaway Cay tram stop
And here you have it Serenity bay in Castaway Cay, our piece of haven. This is truly a very amazing place for adults only. Unfortunately for us when we were there it was in low tide, but the gentleman behind me said that he was there the week before on high tide and he saw a barracuda and stingray. None the less snorkeling in Castaway Cay was still really good. I though that the only good snorkeling was going to be in the Castaway Cay family beach area.
We took the second umbrella, the place was practically empty it was so neat. Chairs and umbrellas are included in your cruise fare. My mom took a lounger and decided to relax i little, Sarah was looking around and enjoying the scenery. I grabbed one of the chairs and took in into the water with me.
While there are a few shells, it is nowhere near as bad as Labadee.
Sarah eventually joined me out on the water.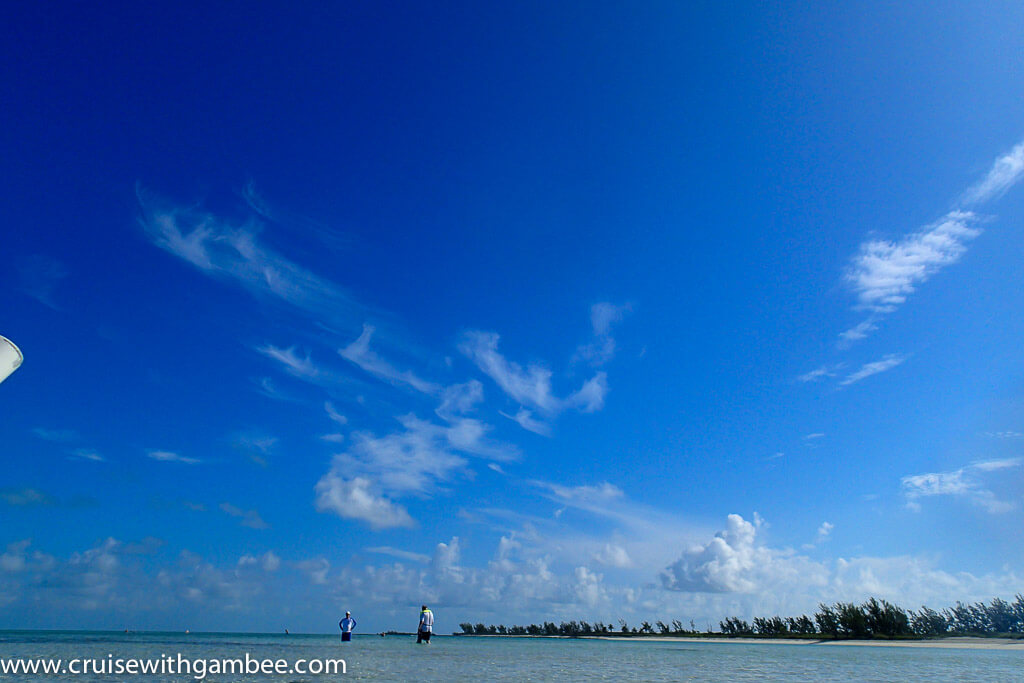 After sometime had passed, I noticed a few people snorkeling far from the shore. So I decided to grab my snorkel equipment and go for a swim.
More about Castaway Cay in the next page 🙂