Chapter 15
After snorkeling in Castaway Cay I went to apply another coat of sunblock and lay on the lounger to rest from the swim. It was then that Sarah grabbed the snorkeling equipment and went for a swim, I told her where to go to see the most fish.
I got a good video of Serenity Bay in Castaway Cay.
The Castaway Cay resort attendant came and offered us a happy hour special it $3.75 for a mimosa, screwdriver or a bloody Mary. I got a bloody Mary it was SUPER SPICY, but tasty and my mom got a mimosa.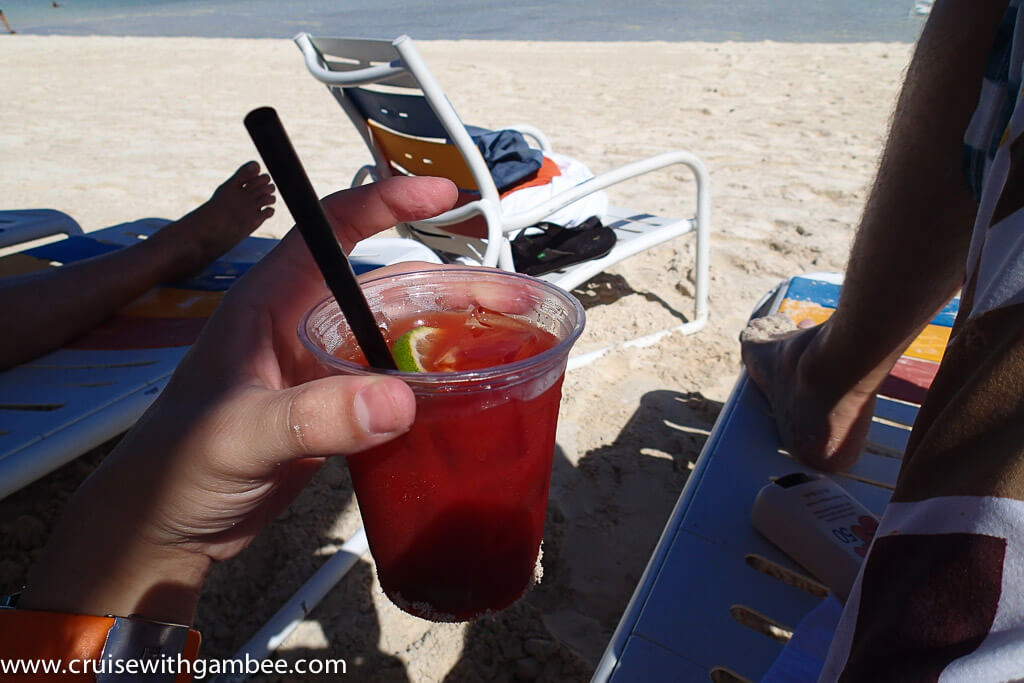 Here is Castaway Cay beach at full capacity that day, keep in mind we were sailing on a full ship.
My mom and I were pretty hungry by then, remember we had no breakfast that morning. So we grabbed our stuff and made our way to the Castaway Cay buffet.
The Castaway Cay buffet area is really nice, but I found a rather limited amount of items to choose from. But everything that they offered was really good and fresh. They also had sodas and ice cream just like the ship.
funny that they even name the potato chips.
I always enjoy seeing these fruit carvings.
They grill everything right in front of you, you can even tell them how you like your meats done.
This was the only picture of our Castaway Cay food that came out nicely, so I will spare you of the other two. But both Sarah and I had hamburgers.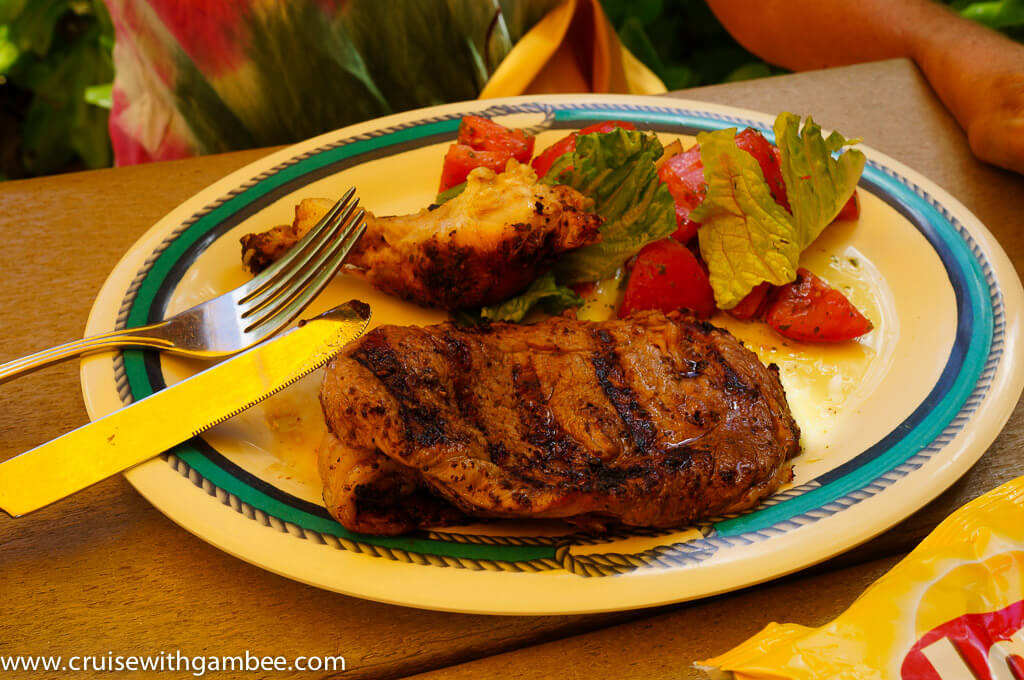 After eating I though we were going to go back to Serenity Bay, but my mom wanted to head back to the ship. We decided to head back to the ship, but only after a quick stop in the other beach area.
Castaway Cay bicycles for rent.
More about Castaway Cay on the next page 🙂