Chapter 17
We decided to head upstairs and try to ride the the AquaDuck of the Disney Disney Dream if the lines were not that bad. When you get to deck 11 in the midship elevators there is a little store that I never saw open. My guess is that they open it on sea days? That may sound a little ironic since on the Disney Dream there is only one sea day every week. However they had some very neat items there, mostly pool/beach stuff.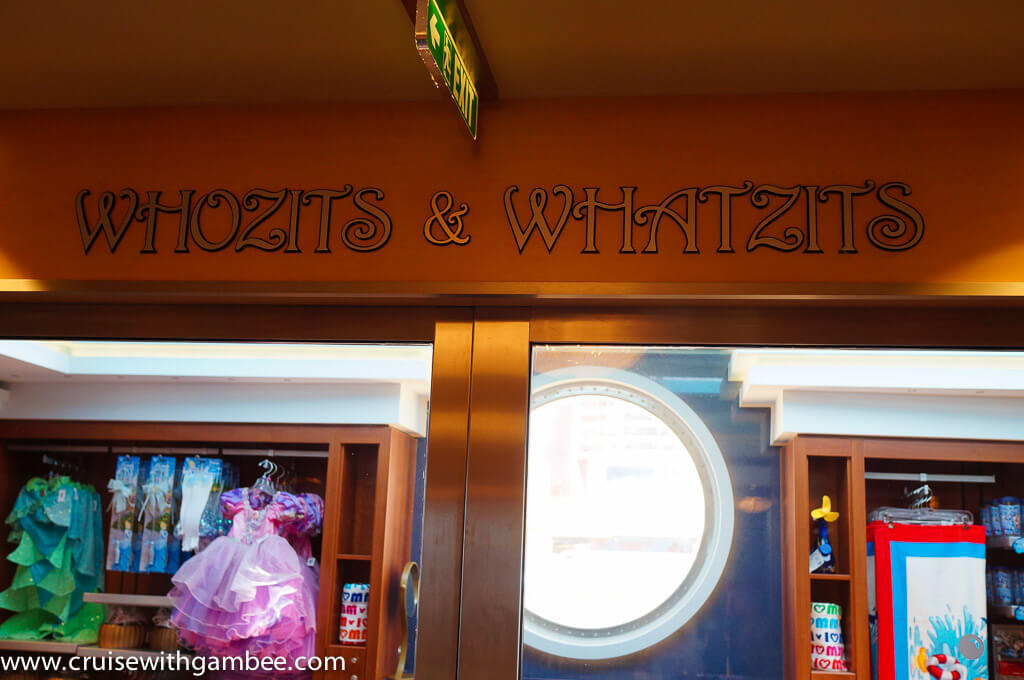 Disney Dream store
The AquaDuck line was non-existent so we rode a few times.
I decided to leave to do the video tour of the Disney Dream, but once I got to the room and changed the lens I realized how hot it was and I decided to do it later in the day when it was a little more comfortable.
On the way back I got some crab claws and headed to the pool to meet with my mom and Sarah. I believe I also picked up some pizza as well.
Disney Dream snacks and food.
I think that pizza was the worst food I ate on the ship, and right now I die for a slice of that pizza 
Disney Dream pool bar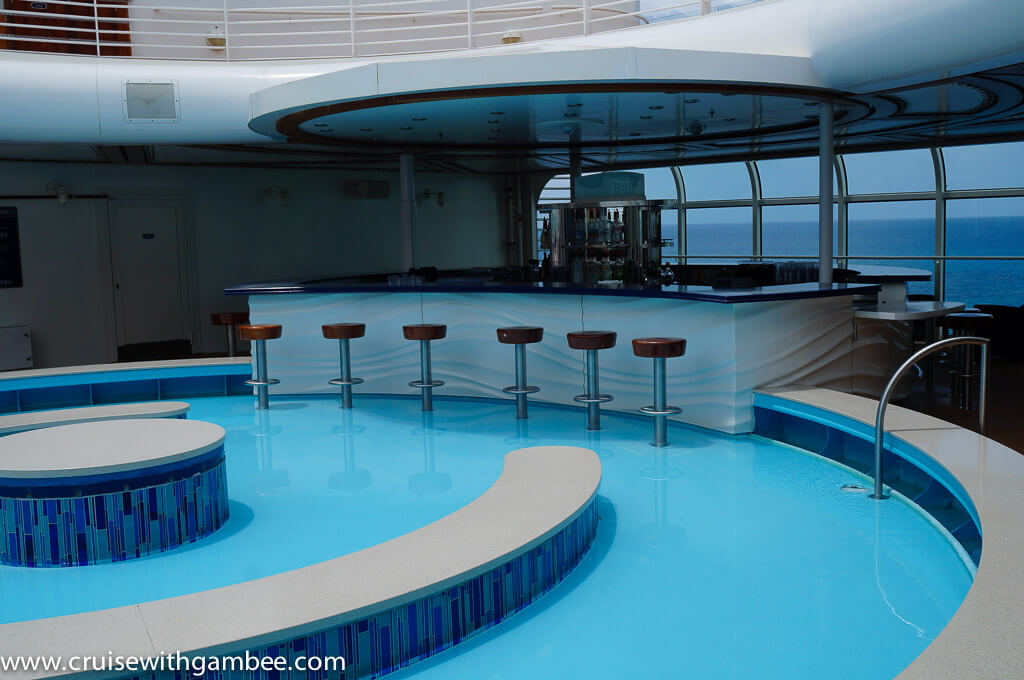 While we were there the skies opened up and it started raining really hard. I guess we made a good decision on going to the beach early on the morning. I felt really bad for the people down at the beach.
Here is a short Video.
Disney Dream Adult Pool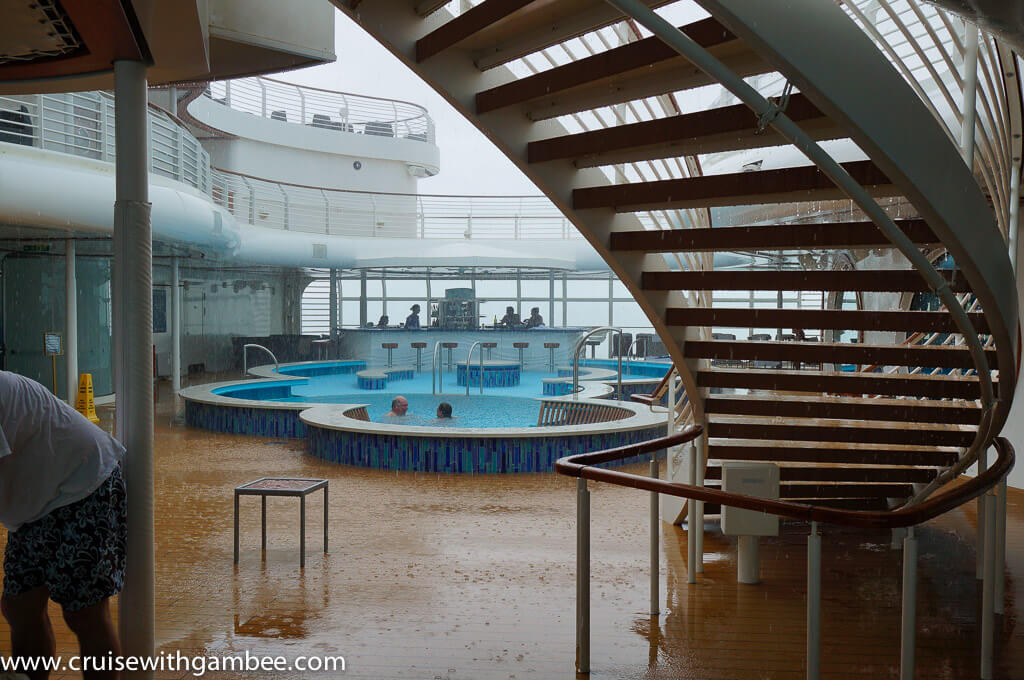 Fortunately for the people in Castaway Cay the rain did not last long and the sun was shinning again.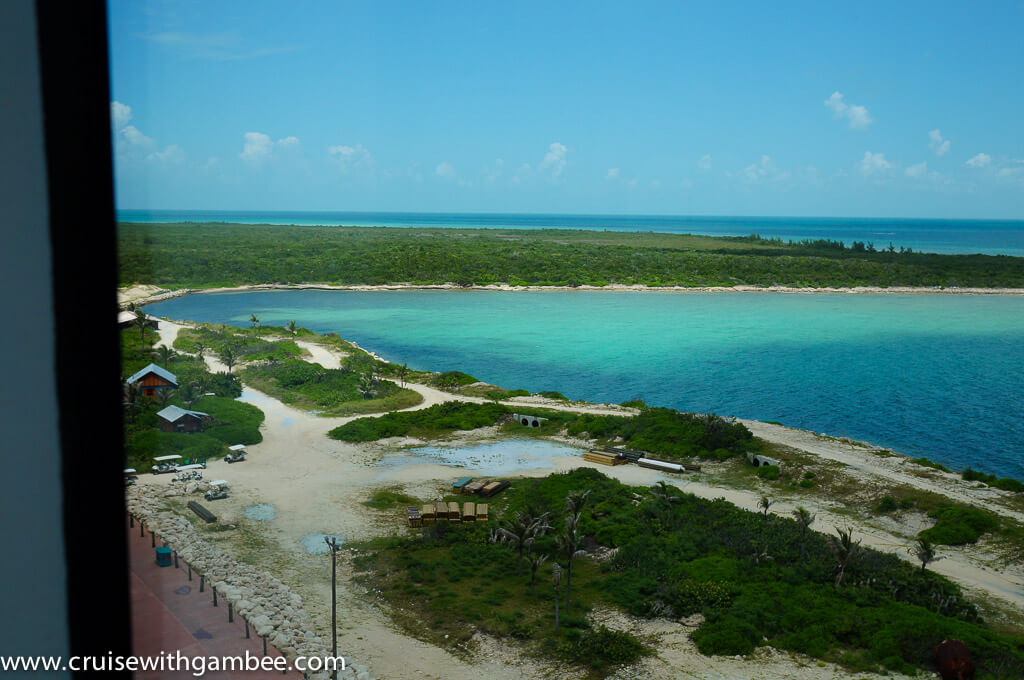 We just relaxed by pool with a few drinks and some ice cream.
Mom asked for some ice cream, but I bit the end of it 
.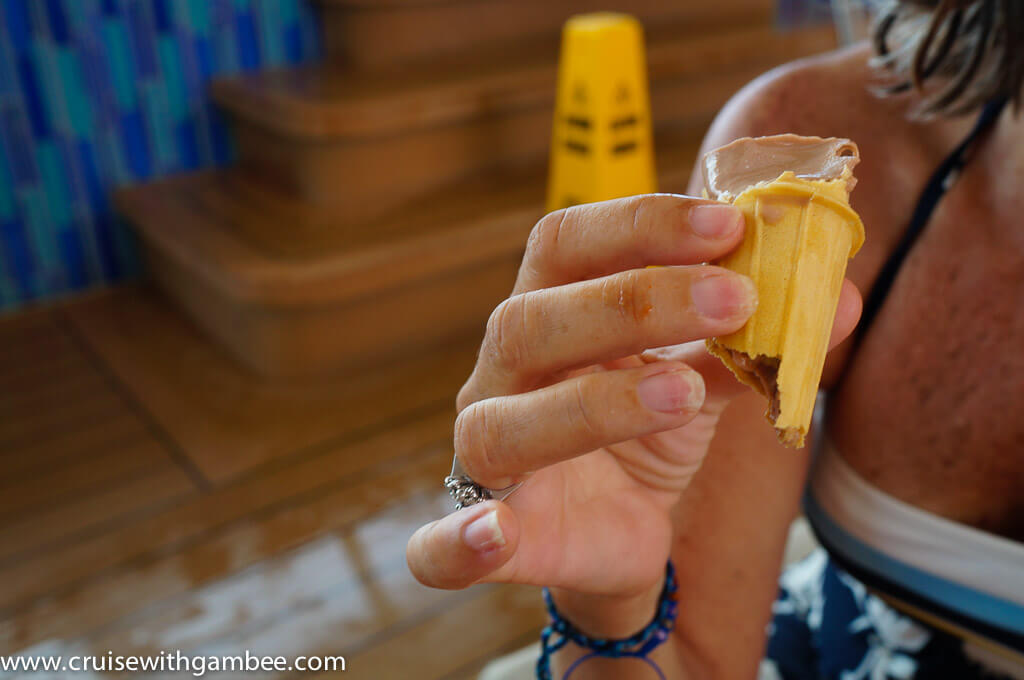 I had a strawberry one.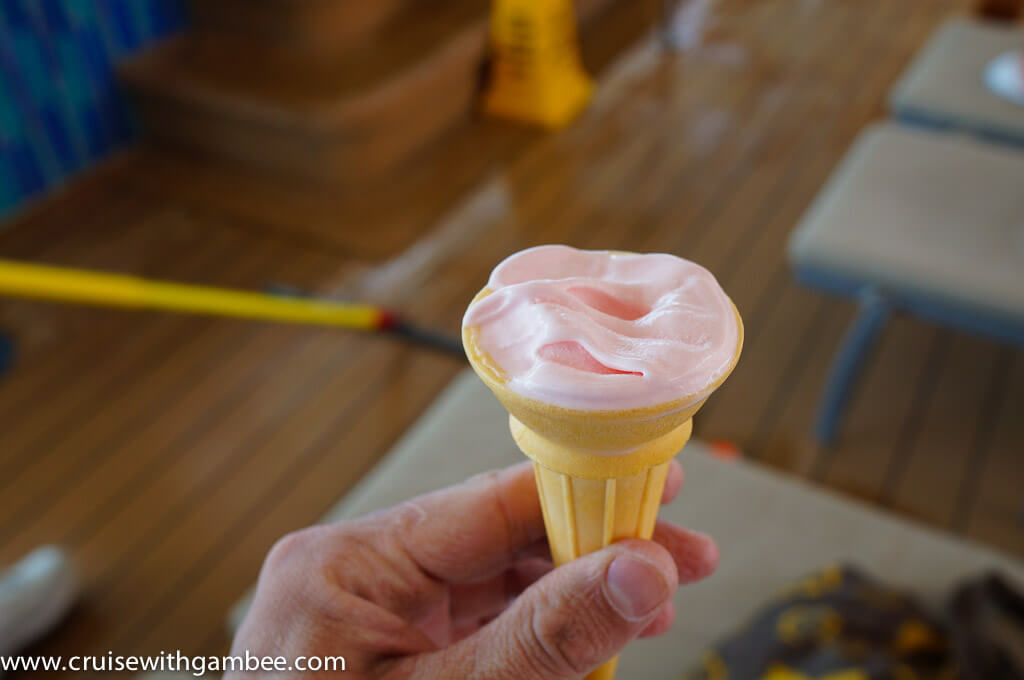 And this is what happens when you stay in the water for so long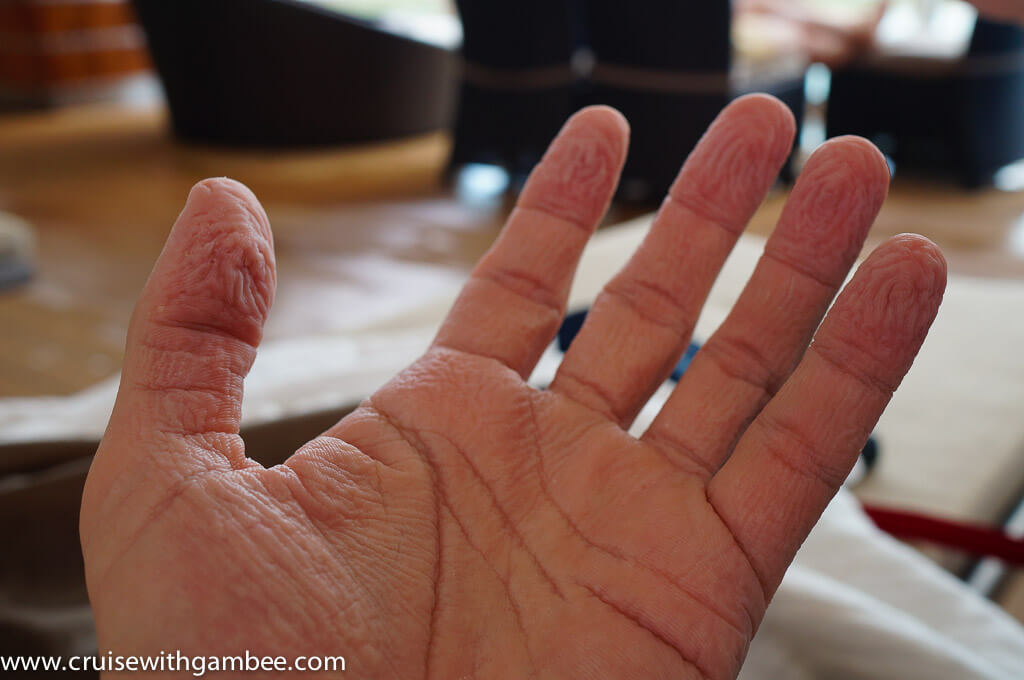 Since it had cool down a little, I went to the room to change to the Fish eye lens to do the ship tour. I found this little guy waiting for us in our Disney Dream stateroom.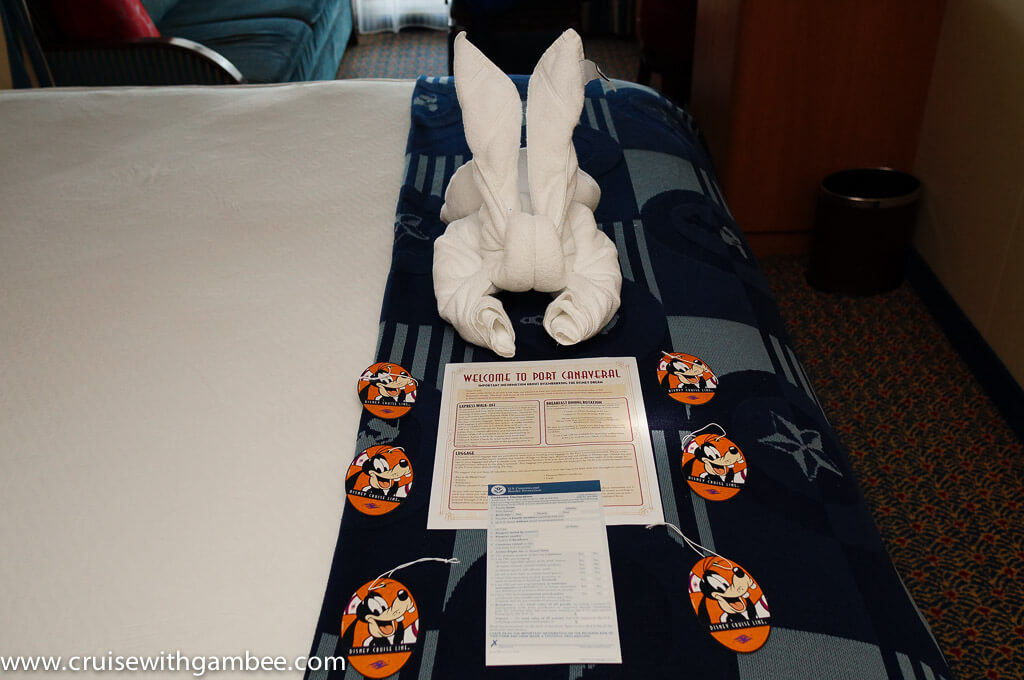 More on the Disney Dream on the next chapter 🙂