After the quick tour in the adult area of the Disney Dream, it was time to finally see our amazing room, so we headed that way. Our Disney Dream room was stateroom 6192 and it was incredible, I loved the split bathroom layout and it really worked very well for us. The room also follows a Disney decor that is sure to please everyone. The bed was very nice and soft, the pillows were great as well. Although Sarah complained that the sofa bed was rather hard and our room steward brought a egg-crate mattress for the remaining nights. He also did a great job with everything, while not the fastest we had, he was however very efficient took a lot of attention to detail. This is the cruise that I had the most towel animals of any cruise and it was only a 3 day cruise!
Our Disney Dream balcony you ask well it was incredible, it was actually larger than the Norwegian Breakaway one, and the flag pole gave it character. I actually took a lot of pictures with the pole, it was really neat.
I would dare to say that this is the best room that I have ever cruised on!
Disney Dream State room video tour, just click on the small picture.
I hope everyone enjoys it 
And here is the Disney Dream Picture Tour.
The mini fridge is empty when come in so that is a good thing. We immediately loaded it with all our drinks =)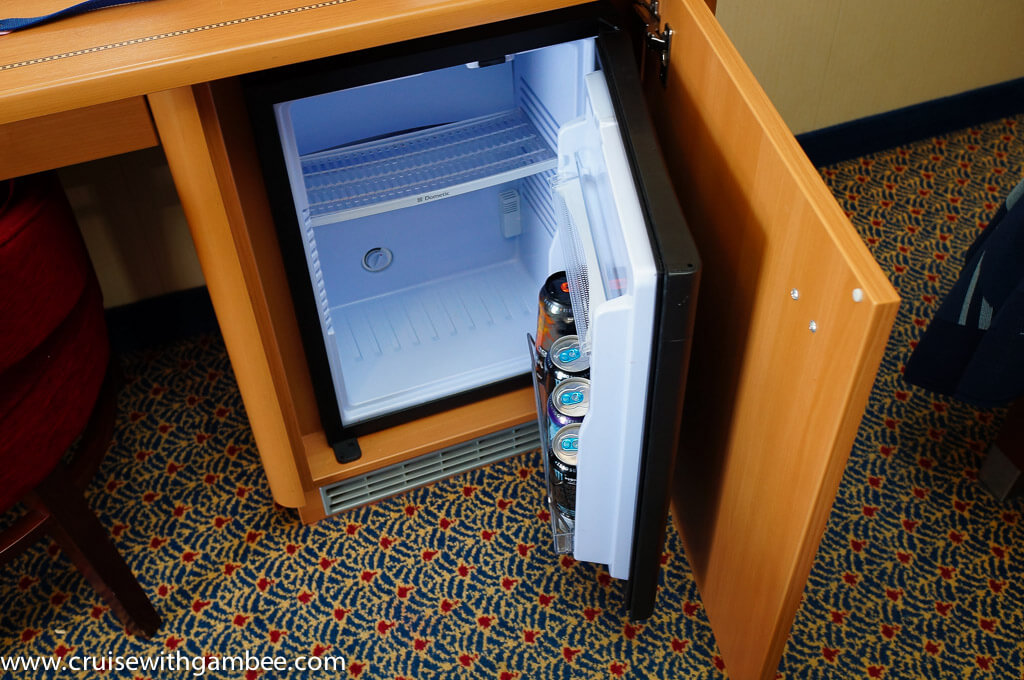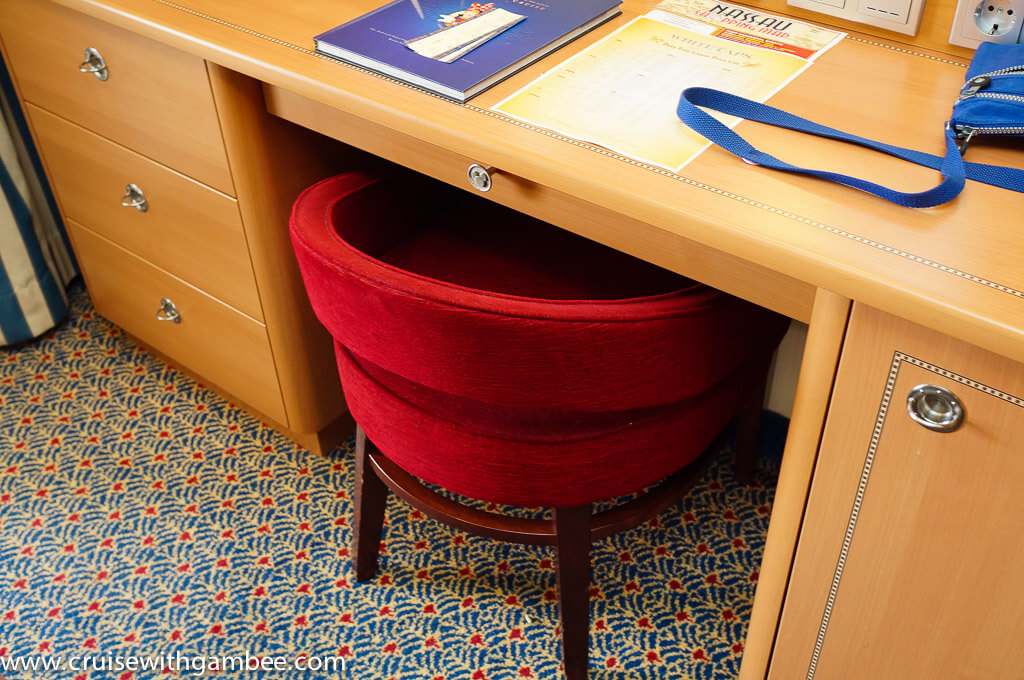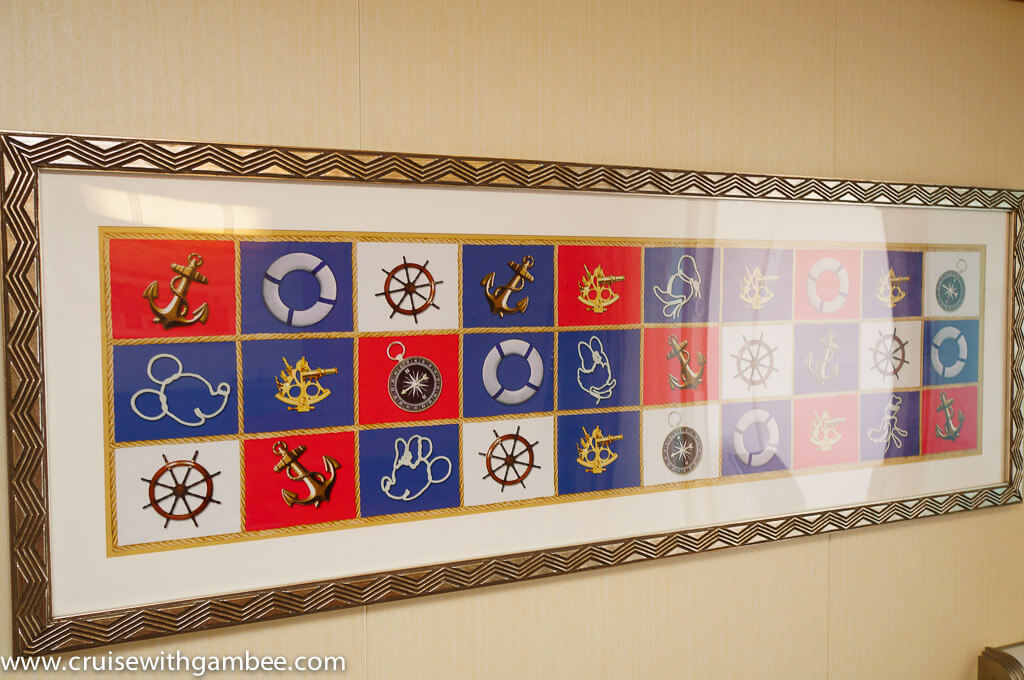 Very neat art work. Notice the names of the 4 Disney Ships?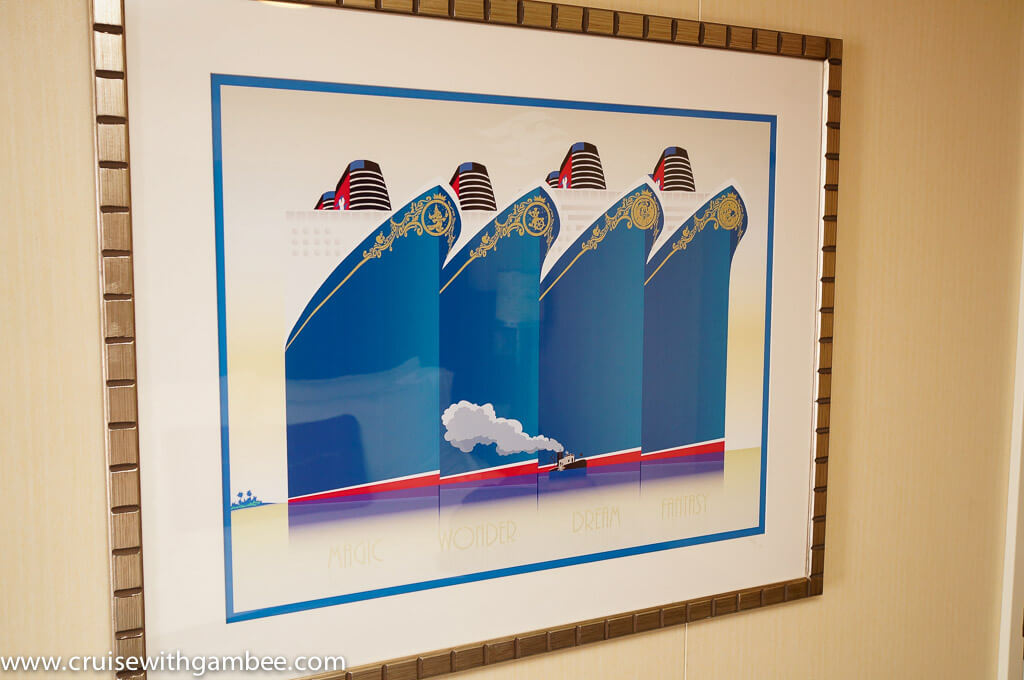 I guess this is a great time to talk about the TV system. They only offer a few channels and they are all Disney owned, so nothing very interesting there. Their tv system really shines with their free on demand movies. They offer all the Disney movies ever made, it is just incredible. The best thing is that the TV system recalls the movies and the time you stopped watching it so you can come back and continue watching your movie. I was very happy with the TV system on the Disney Dream, this has to be my favorite cruise TV system ever! Although the TV could be a little larger.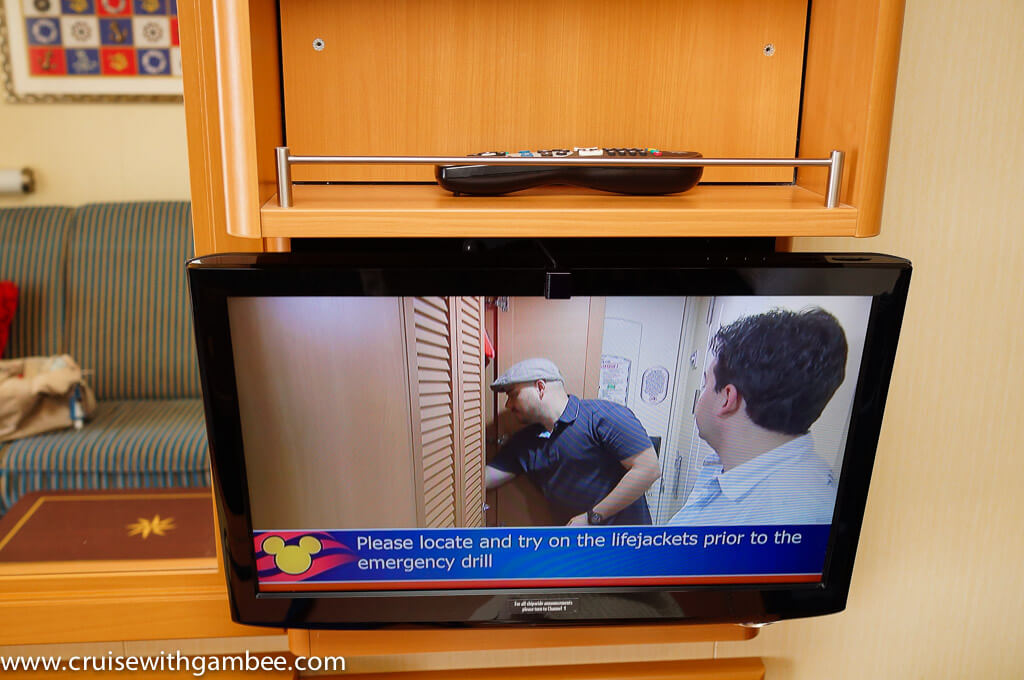 Our Disney Dream balcony.
For some reason I noticed that the sensation was nearly empty! Really there was like no one aboard that ship. At some point I thought the ship was just there and not leaving port that day. I think Carnival is having a hard time selling this older ships. When I drive to work I hear a carnival commercial almost every time. I think if you're a Florida resident you can board for around $160 for 3 days. I really like the adult area on that class of ships and how it faces the aft of the ship. Nicely done Carnival.
Our room also came with a small pool, I think it was designed for children ;-). Needless to say Gambee much more water to relax!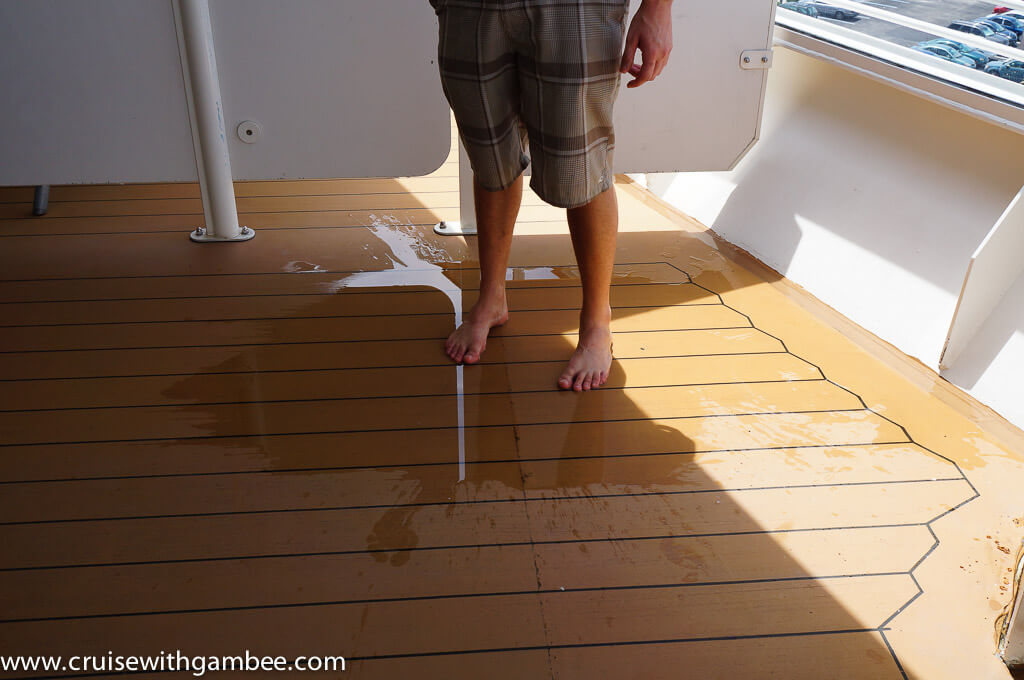 After checking out the room and more importantly dropping off my heavy bag, we decided to head down to the kids area and check it out. I was really curious about this area and wanted to check it out ASAP. The area is very impressive, but that is exactly what you expect from Disney, and nothing less.
Here is the Disney Dream picture tour of the kids club
These are a really great way of keeping the kids hands clean. All you do is stick you hands in there and rotating water streams clean your hands without touching anything. They are really neat. We tried them a couple of times.
This is my favorite area in the Disney Dream kids club!
Disney Dream Andy's Room
Disney Dream oceaneer club
That was the older kids section, I never went to the teen area since I completely forgot about it.
I also went to the Disney Dream toddler area "It's a small world". That area lacked the Disney theme in every possible way, they should of incorporated more Disney elements in there. Sarah said that it followed the small world feel, but I could not tell you that. I rather see the Mickey Mouse head ect.
Here are two videos of the Kids Club Area on the Disney Dream. Just click on the pictures.
You should look at them, they are really neat areas.
More on the Disney Dream on the next page 🙂