Chapter 9
We spend the rest of the morning relaxing by the Disney Dream pool and just talking. I guess at some point I went for a walk or something, because I have a few pictures here from that time.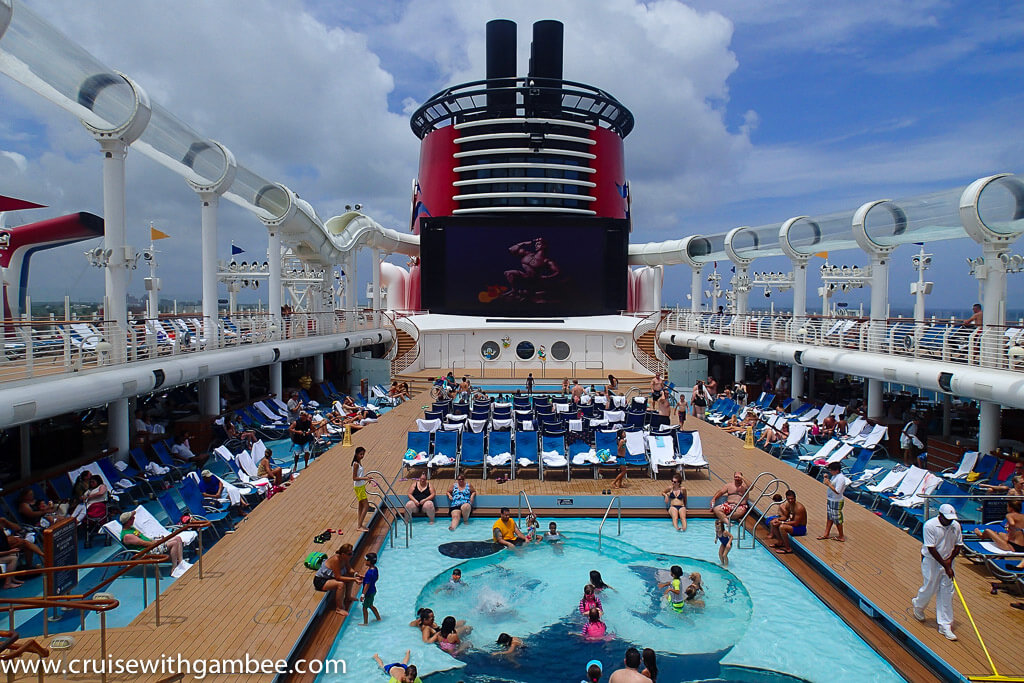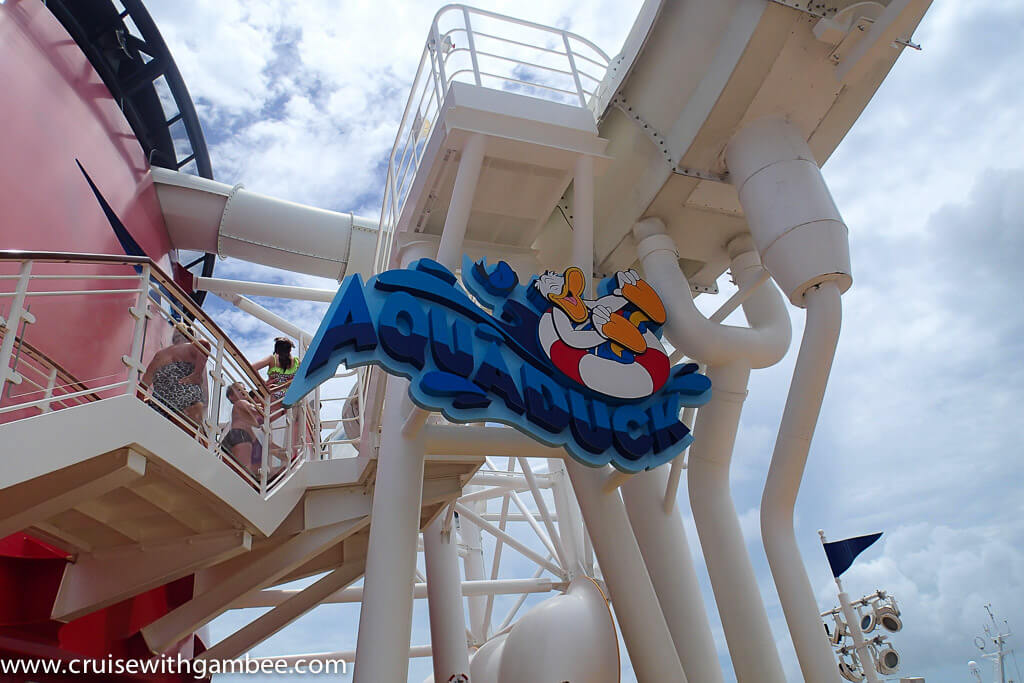 Those are the same loungers that we have on our Disney Dream aft balcony.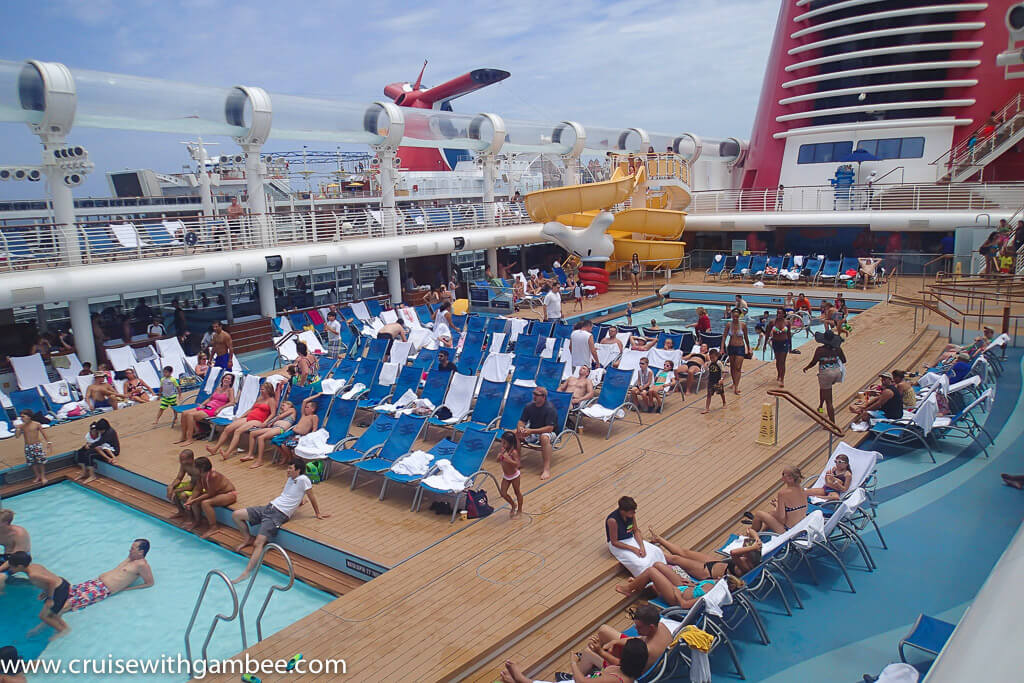 The Disney Dream Funnel Vision plays cartoons and movies all day.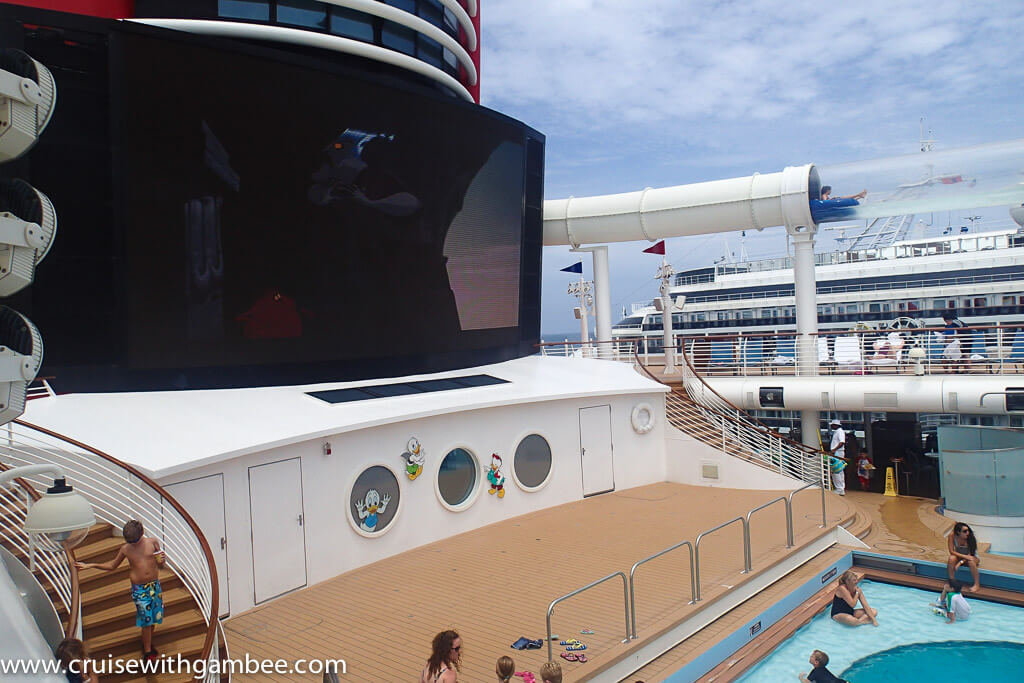 Donald duck was shot into the funnel from the Aquaduck. Can anyone help him out?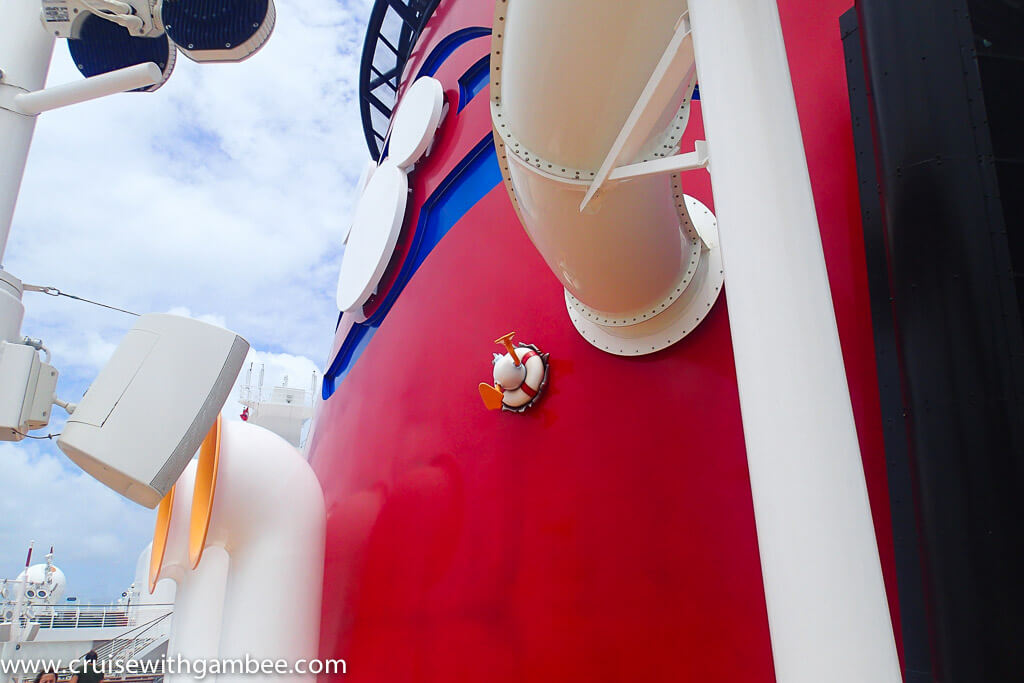 We actually enjoyed the Carnival Sensation docking next to us, we could look at the ship all day from the Jacuzzis. That line of ships is really starting to look dated.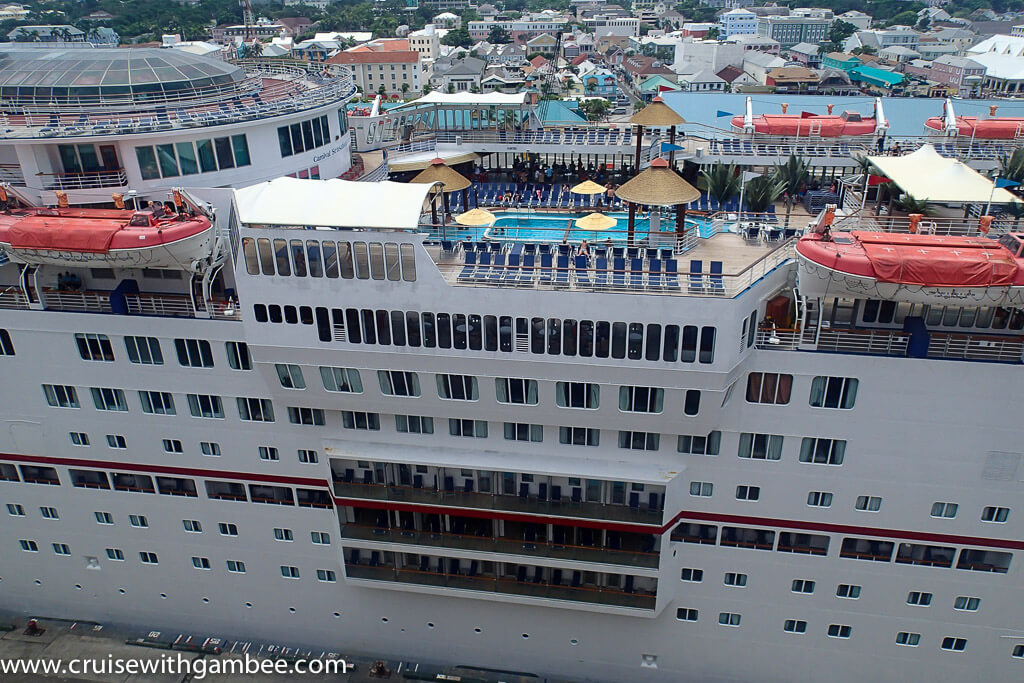 I saw some crew on the Carnival sensation catching some rays on the forward staff pool.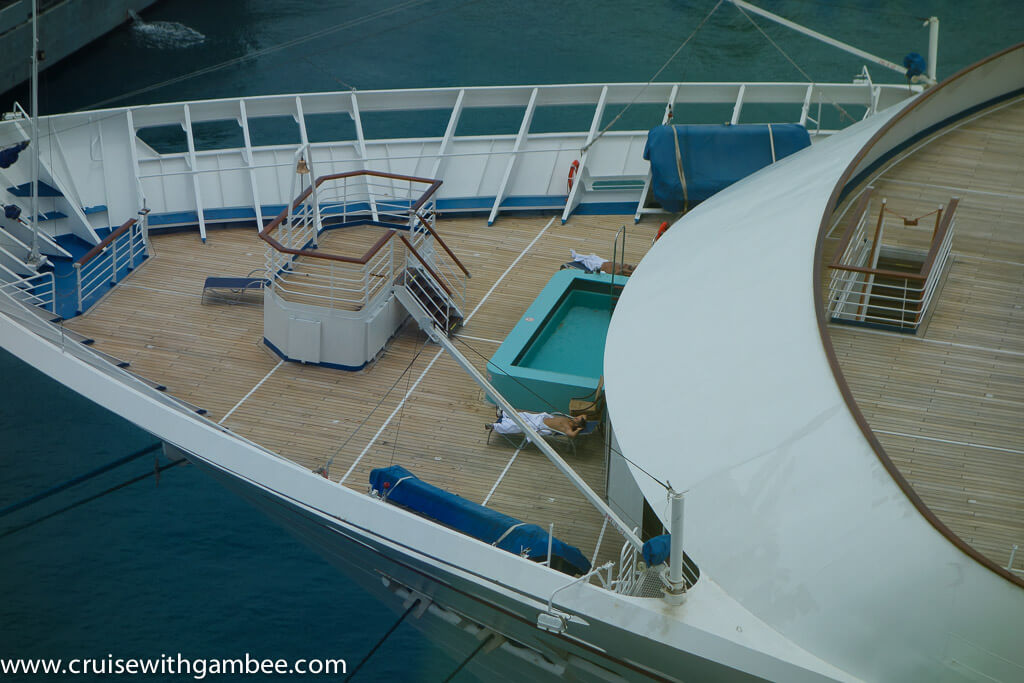 After some hours we made out way to the Buffet for lunch, it was very similar to the one one boarding day, but with the addition of a few items. At this point I also changed cameras back to Sony RX.
Disney Dream Lunch buffet video
By the way here are the phones that the Disney Dream gives you to talk to other in the ship. Each cabin gets 2 of them and they also work on castaway cay, very neat.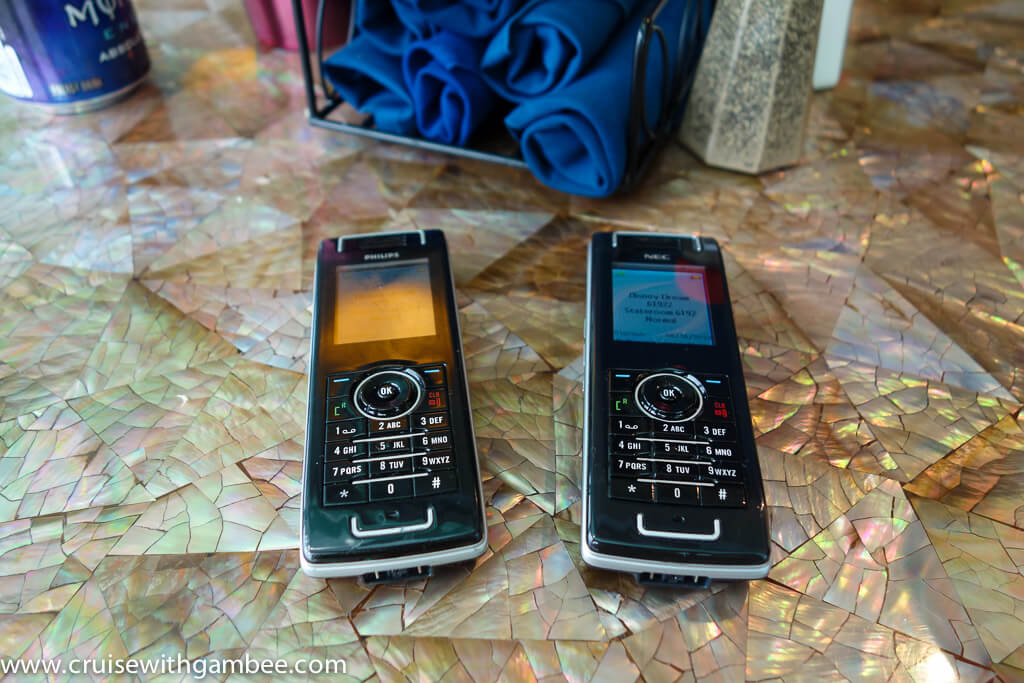 After lunch we made our way to the room to have some drinks and relax in the balcony for a few minutes. We noticed this little guy on the bed and the pirate bandanas for the party at night.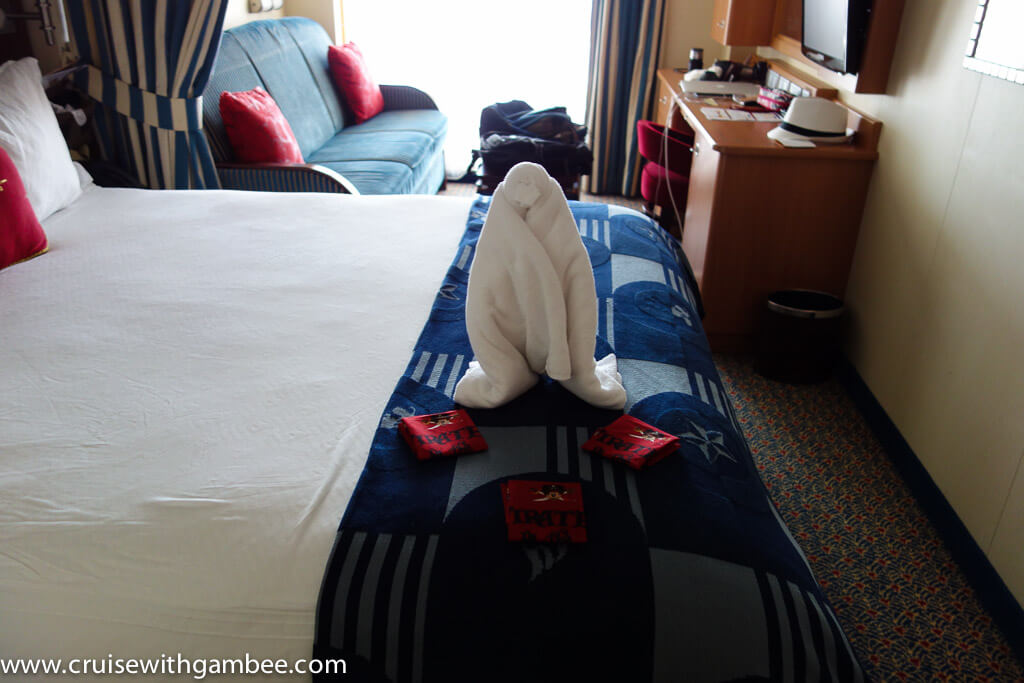 Soon enough we went back up to the adult pool area to relax a little more 
Look at the Aquaduck line!
Disney Dream Funnel Vision
This one was taken inside the jacuzzi looking down through the glass floor.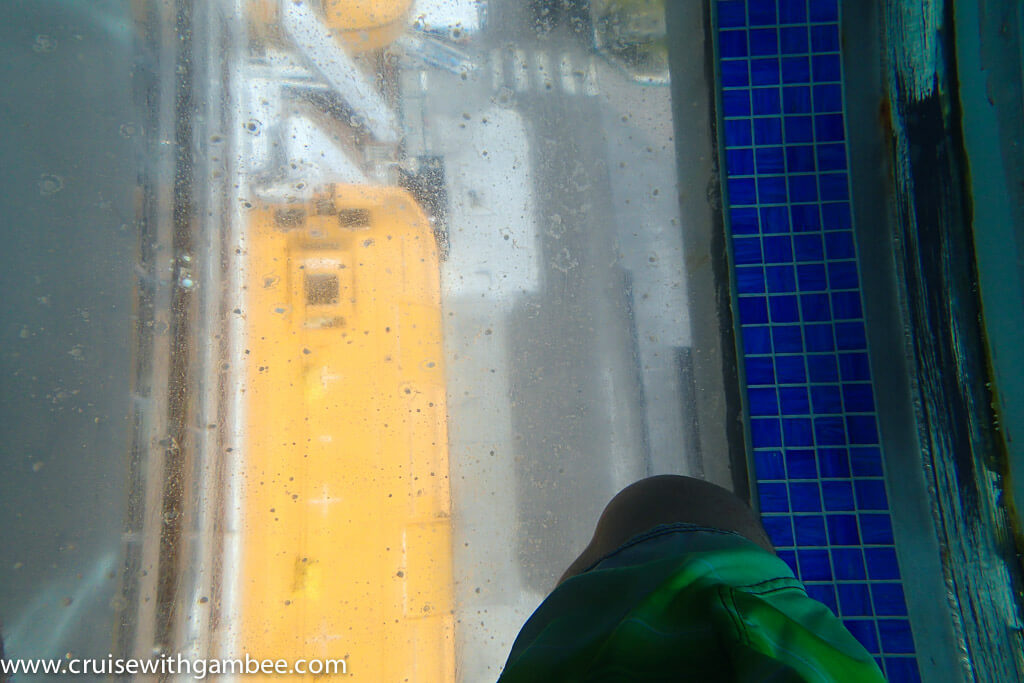 I also ordered my mom a Miami Vice, she really enjoys those fruity drinks. Neat picture from the Olympus camera.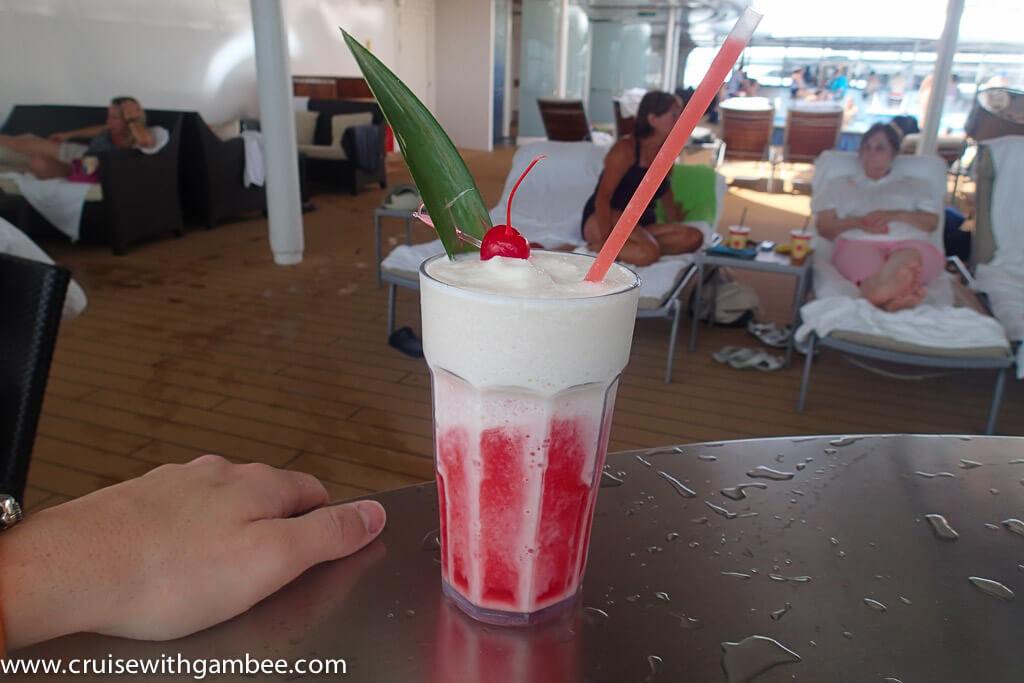 More on the Disney Dream on the next page 🙂