Lets see, where do I start this time around… I have been cruising for a little over a year, this cruise kinda marks the 1 year anniversary since we started cruising. We have been on a total of 5 cruises, the NCL Sky, Allure of the Seas, X Silhouette, NCL Breakaway and now the magnificent Disney Dream. If you are new to my reviews I invited you to check out my reviews, the links are in my signature or they are also in my Blog without the comments to make the reviews easier to read. I have also separated all the information into sections, and it makes it easier to access.
Our quest to experience all the cruise lines, has been slightly modified. I think we are now more focused on sailing on the flagships of each company. I am fascinated by innovation and technology, and what better way to experience this than sailing in the best ships each cruise line has to offer. Of course this all comes at a high cost, since those vessels are usually priced much higher than the older ships. But we do what we can with what we have, so its all good :).
This time around we traveled with my friend Sarah, I also asked my boy friend to come with us but he decided not to go since Disney is not really his thing. Of course a few days before the cruise he kept giving me a guilt trip, but it was to late to anything about it :-/. So anyway,  it was my mom, Sarah and myself in this trip. This cruise was booked about 2 weeks before sailing, due to several complications I had to cancel my Breeze cruise, and I was lucky enough to be able to fit this cruise during that week and have my mother come with us. I really think that a Gambee cruise is a not a real cruise unless my mom comes with, so I was very excited that all the dates lined up together to make this possible.
Something really neat is that all 3 of us are die hard Disney fans, and this is something that we all had on our plans for a long time. Mom and I thought that a Disney cruise would not be possible until 2014 or even later. So you can only imagine the level of excitement that we all had when I finally pressed the "Book now" button and we realized the cruise was really going to happen! The only drawback of the cruise is that it was only going to be a 3 day cruise, as this was the only time that I managed to get off from work. But that really did not matter to us, just the fact that we were able to go on a Disney cruise was an incredible opportunity, almost like a "Dream" I know, I know corny :o. I just had to keep in mind that in order to document the entire ship, I had to stay moving at all times.
So anyway lets get this party started!!!
We were very fortunate that Disney was holding a very short sale for Florida Residents, and that is pretty much the reason why we decided to finally book this cruise. The sale was a rather odd one, for slightly less (about 2%) of the cost of an interior cabin, you could get any category balcony cabin that your heart desired. I say odd, because from my experience they usually offer sales on all of the cabin categories, in some cases dropping the inside rooms by up to 40%. My guess is that they were having trouble selling a few of the balcony cabins and that is why they offered it. Anyway, lets keep on going, so it was a good sale. I mean we would still have to pay Disney prices, but we would have a much better room enjoy ourself in.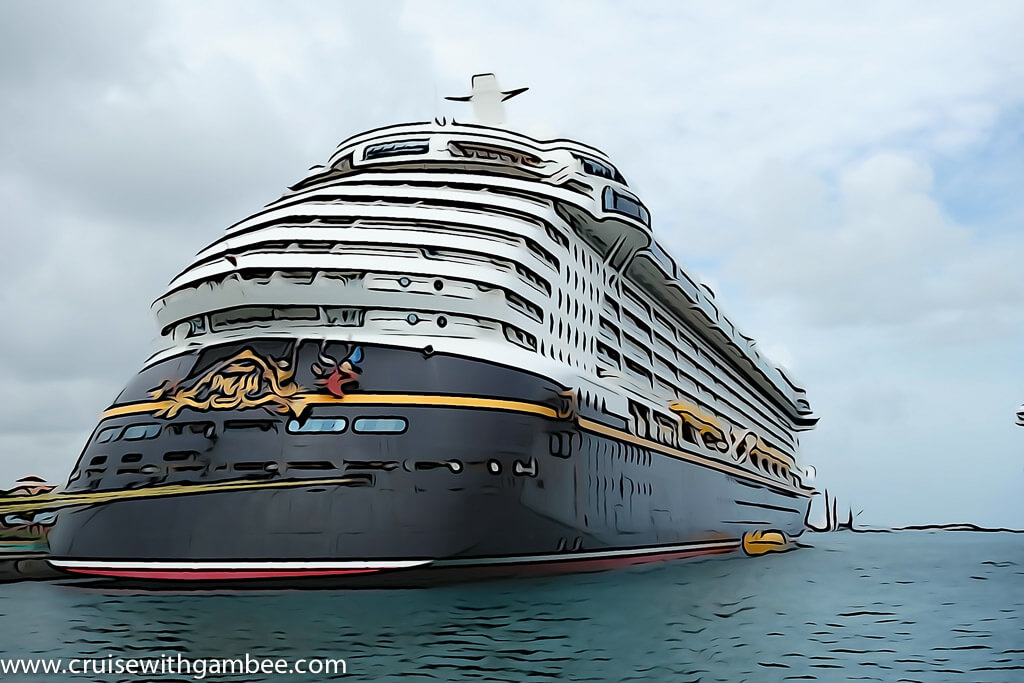 If you already read my Breakaway cruise review, you know by now how much I love AFT balconies. They offer so much more space than the average balcony cabin does (on some ships), and the views are fantastic! So as you can imagine, my first question to Sarah (she was doing the research while I was at work) was if the aft cabins where available with the offer. And surprisingly they where, that got me even more excited. Later on I discovered that just like the Breakaway the Disney Dream cabins also had large extended balconies.
So here is where I kinda messed up… All I have to say is, do your research! I did some research before setting down foot on the cabin, but maybe it was just not enough. Now don't get me wrong it is a  great cabin, with one of the largest balconies on the ship (other than suites). The problem you ask? I ended up booking the infamous flag pole room, cabin number 6192.
To clarify it is not all that bad of a room, and in reality I could of changed the room if I really wanted to. But ultimately decided not to do it. Most of the reviews I read have very little to complain about the pole, and since they only raise the flag on port then it was not much of a problem. I guess in a way the benefits outweighed the negatives, the balcony was so big that it was hard to justify a room change. And since it was going to be 3 of us in the room, the extra space was an added bonus to spread around.
If you think about it we were very fortunate to have this room, specially considering that we booked just few weeks ahead of time, and even more with the rate that we paid for it. Overall we were very happy to have that room 🙂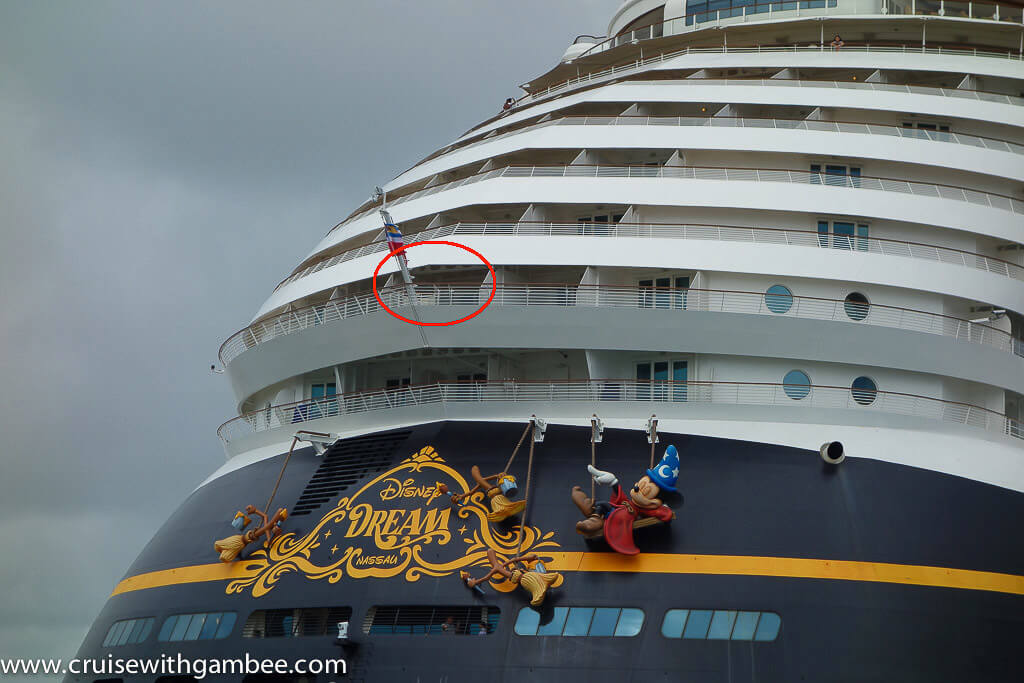 Planning
First I will go over a few points that are different about Disney.
In Disney cruise line you're allowed to bring as many alcoholic beverages aboard with you. This drinks are only meant for in stateroom consumption.
 Unlike other cruise lines, Disney includes soda pops in their cruise fare charge.
 Disney's Main Dining Room works on a rotation basis, there are a total of 3 MDRs. Your servers also rotate with you every night, and they are known for the more personalized service.
 They offer "Waves Phones" to stay in contact with your family members when you decide to go different ways.
 The rooms offer more space, about 25% and they have a split bathroom concept that facilitates everything.
 There is no casino on board Disney cruises, I could see how this can be a big problem for many. But not for us.
So given those details I will go over our a planning mentality for this cruise. With this cruise there was very little planning involved. For those who know me, you're aware that I like trying different specialty dinning venues. But with the Disney cruise we decided not to, we wanted to try all 3 MDRs and we only had 3 dinners aboard this ship. For those intreated in more, aboard the Dream there are 2 specialty dinning venues, Palo $20 (Italian) and Remy $75(french).
As far as port planning we really did not have much planned. The main idea behind this cruise was to spend as much time getting the Disney experience as possible. We had already been to Nassau, and had no major plans on anything to do there. As for Castaway cay, we wanted to see how different it was from the other cruise line own private islands. Plus maybe get some snorkeling done :D. But I really had no plans on any other than a lazy beach day.
Since we live in Ft. Lauderdale, it was just about a 3 hr drive to Port Canaveral. I also made reservations in Park N' Cruise to park our car for $8.00 a day instead of the $20 if you park in the terminal itself.
Other than there was not much in the way of planning, it was going to be a quick getaway and a chance to sail on Disney Cruise line.