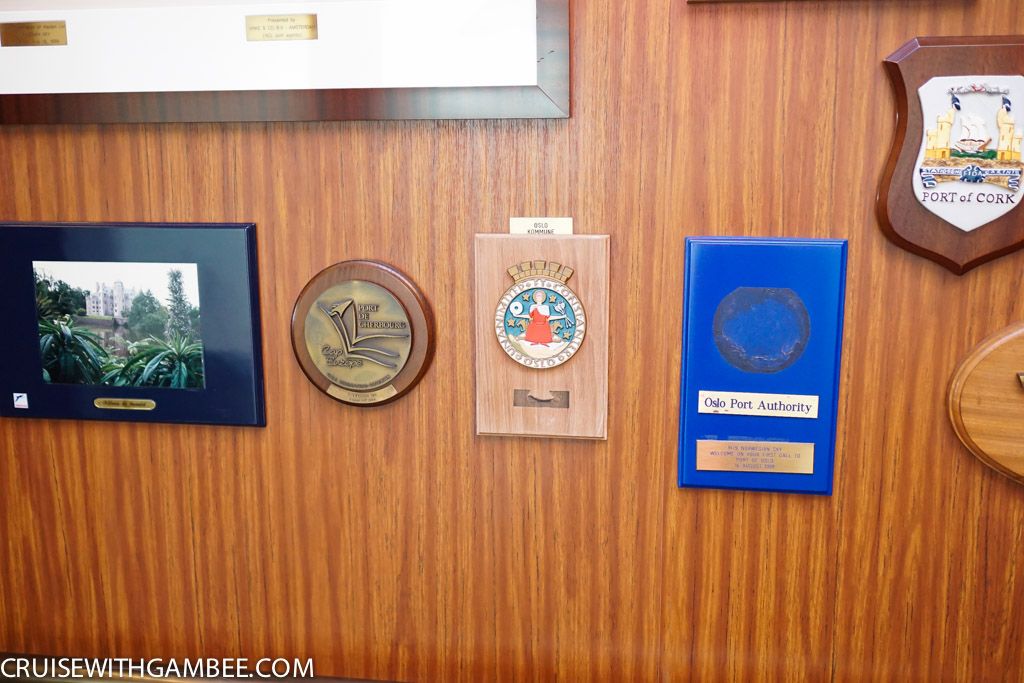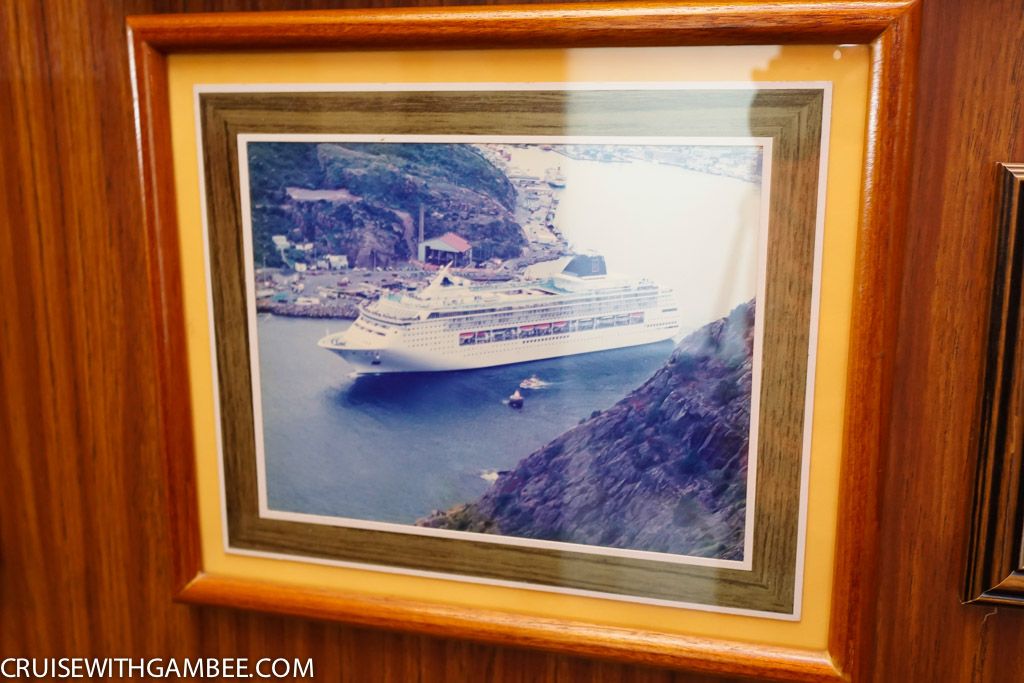 Here is the lounge and outside area. We really enjoyed it there, all we needed was a drink on our hands.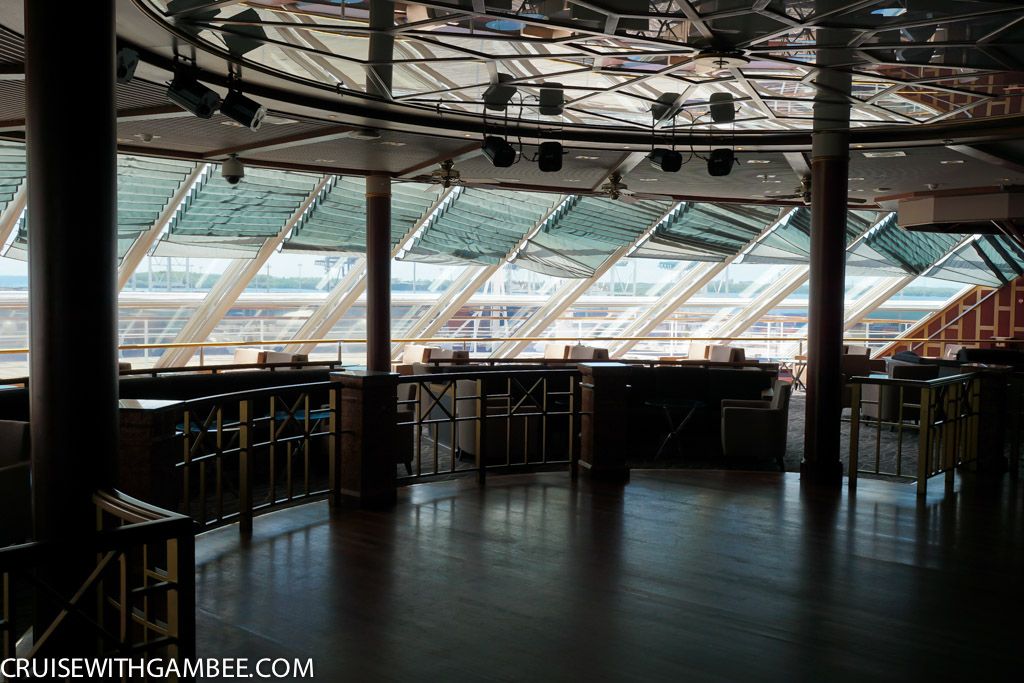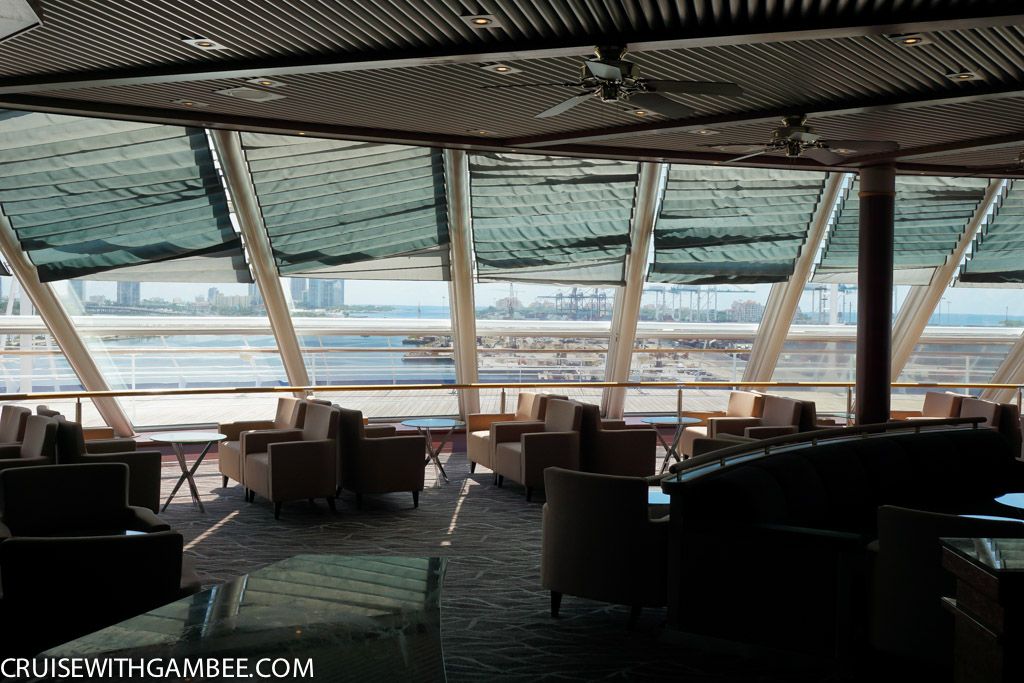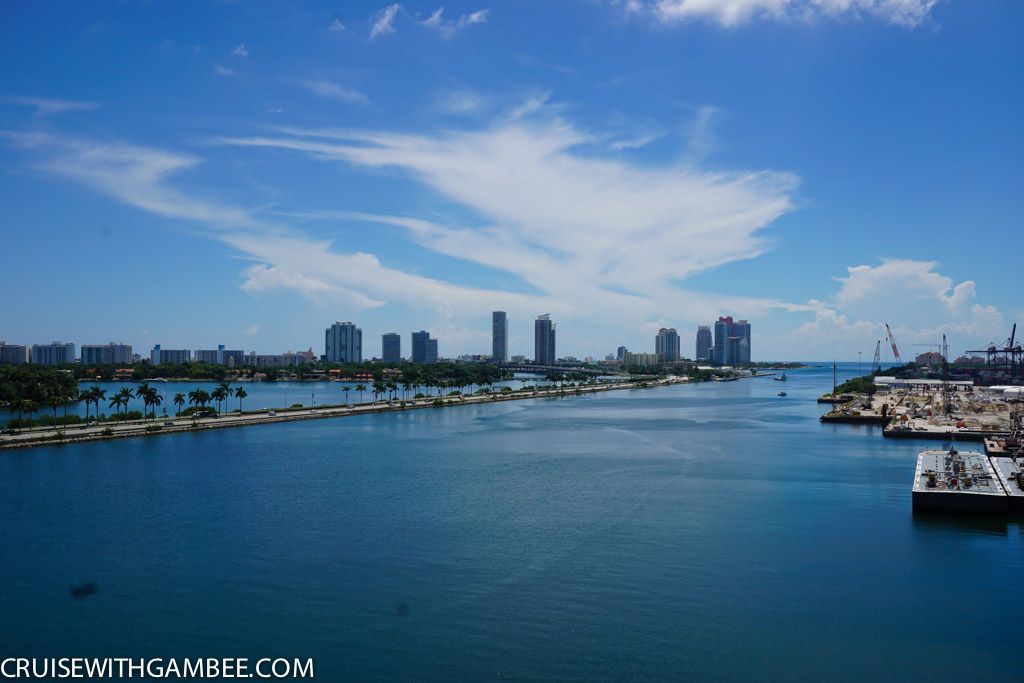 After walking around and getting some pictures, we decided to head down to the kids area, to get some pictures of the area.


On the way there I got the chance to get a picture of one of the outside view cabins. It was around 12:30 and the rooms were not yet open. We actually had to ask permission to enter the area because it is all the way up forward past the cabins.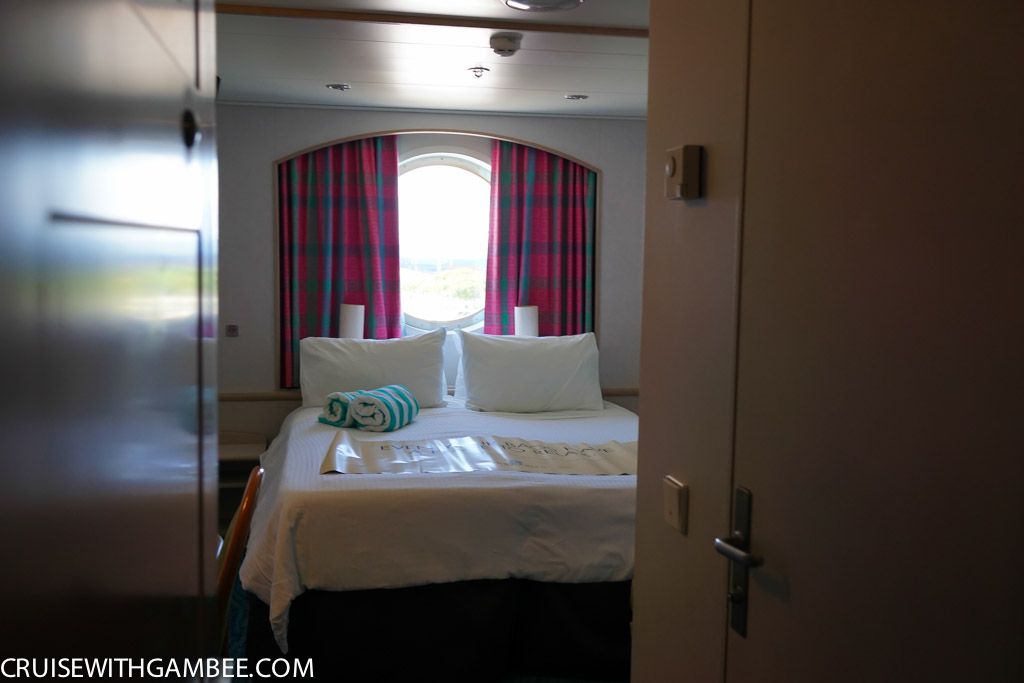 By the way, there were very few children on this cruise. I would dare to say 2% of the passengers or so. My guess is that Cuba is not a very attractive port of call for parents with children, or maybe the price is to high at this time?


The kids area is also relatively small, but again given the size of the ship, I think it does well for them.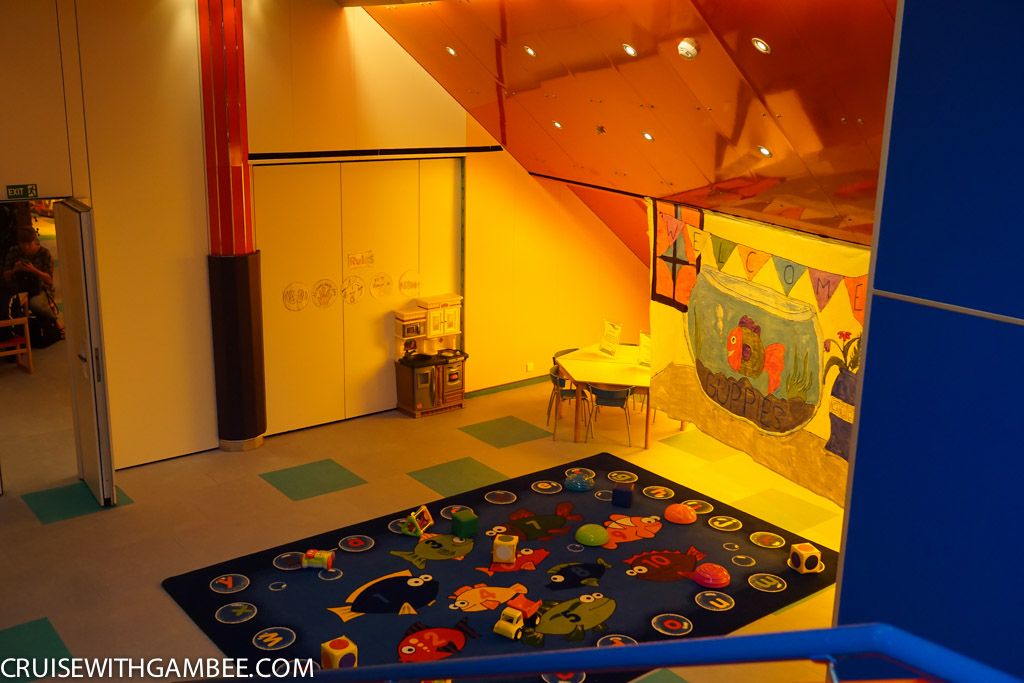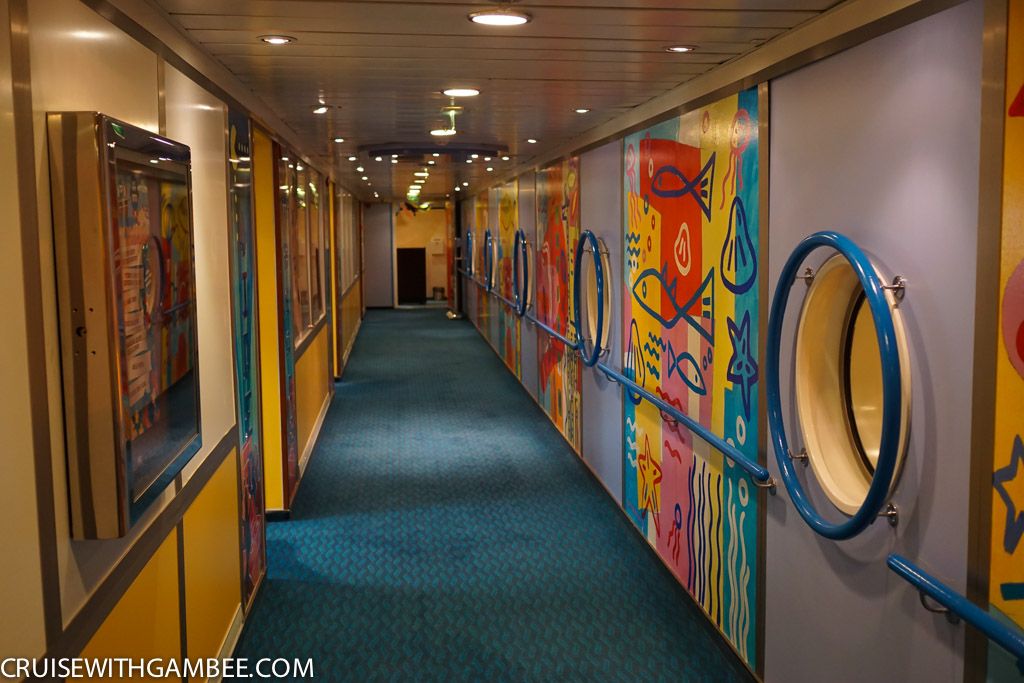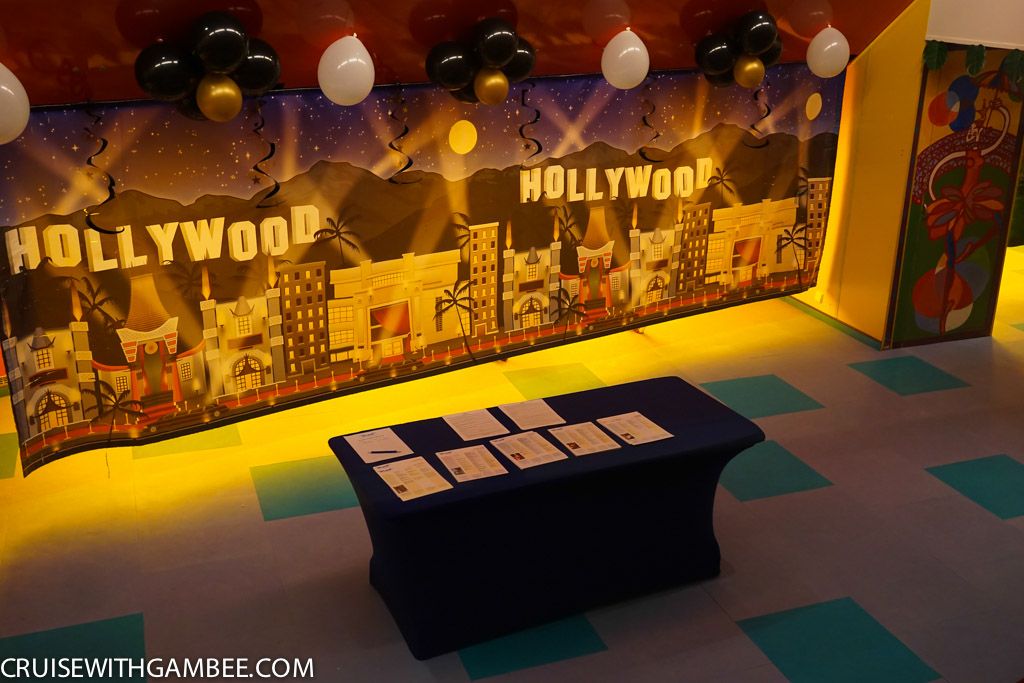 There is also an arcade that is nicely tucked in right there next to the kids, lol.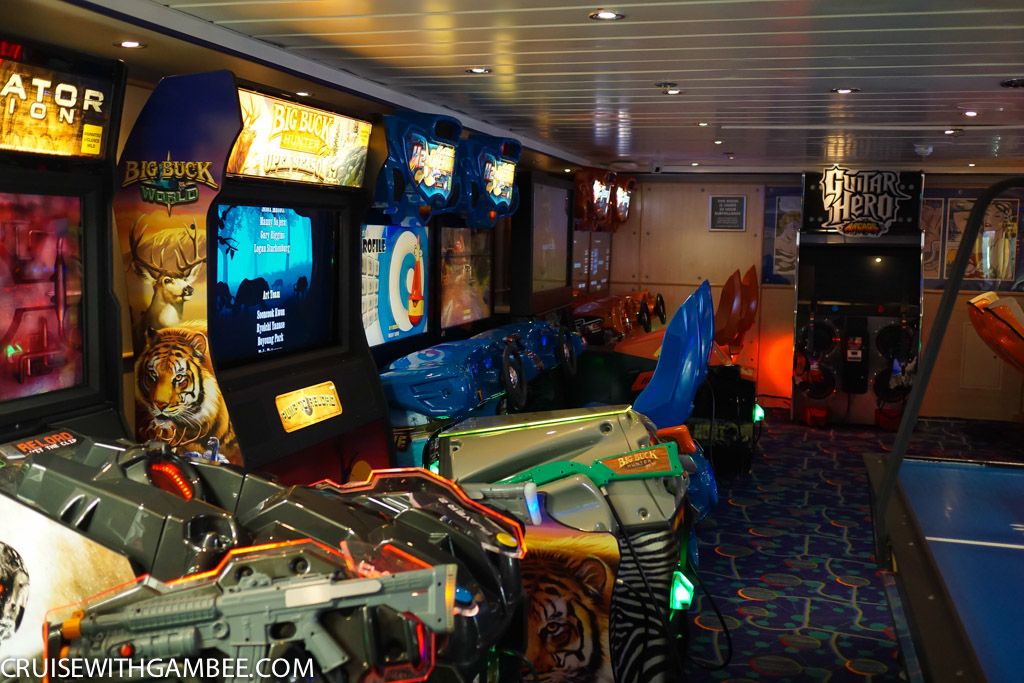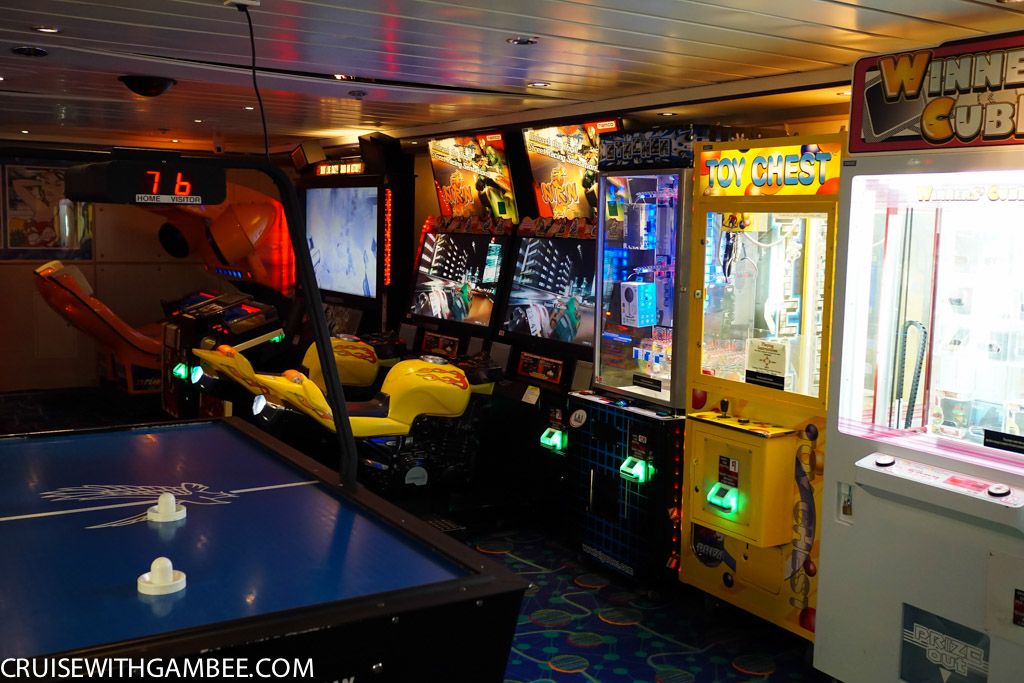 After that we needed a drink. I am not if everyone knows, but I think since 2016 every sailing on the Sky includes the drink package. They don't even check cards any more, you just go order a drink and be on your way. It is very efficient, I rarely waited more than 5 minutes to get my drink. Most of the time it was within seconds that I had the drink on my hand. They supply their bar with plenty of staff, and they work quick. They also offer higher end brands as well, so make sure to specify what you want. Mom and I always left a dollar per drink, but this was a rarity, only saw one more person doing it.


That said, the consequences of having unlimited liquor that so efficiently served, is that you will have a lot of very drunk people that can't handle their booze. Mom told me that someone threw up in the lobby during the first night. We also saw a poor cabin steward going into the that looked like a volcano had exploded in there. He was walking in there in what looked like a hazmat suit. I felt so bad for him, I can only imagine how hard it is for them to that smell out of those rooms. Anyway, those were the two occasions that we saw. But the carpet around the ship does shows wear and stain, likely related to that issue. Just a guess.


Anyway, we stopped in the mojito bar and got a couple of drinks.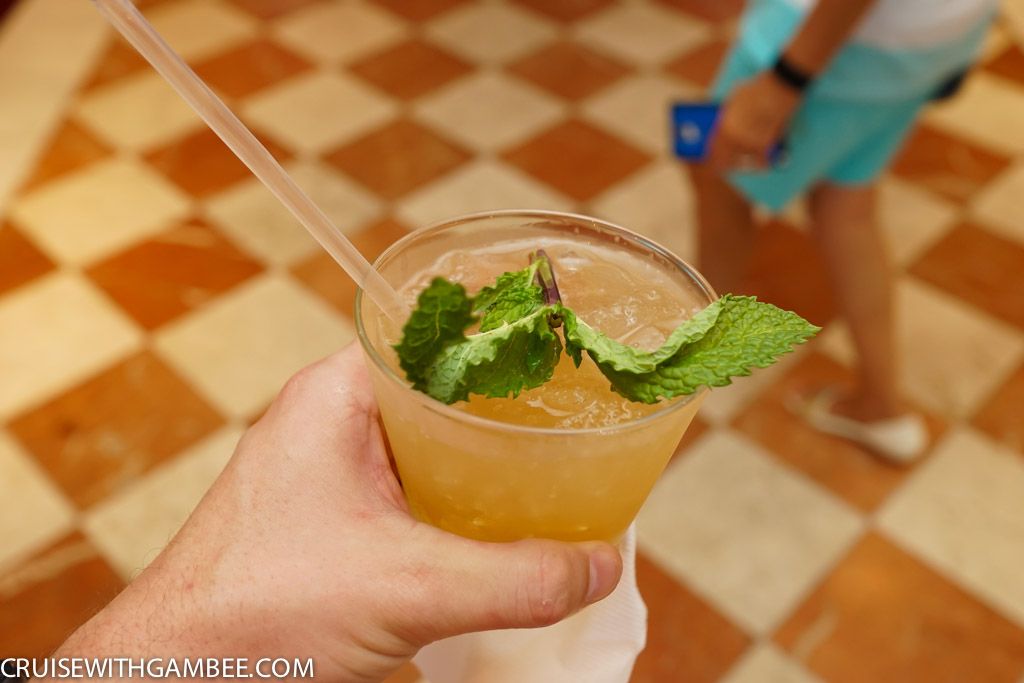 Then we walked through the casino, on the way to the MDR.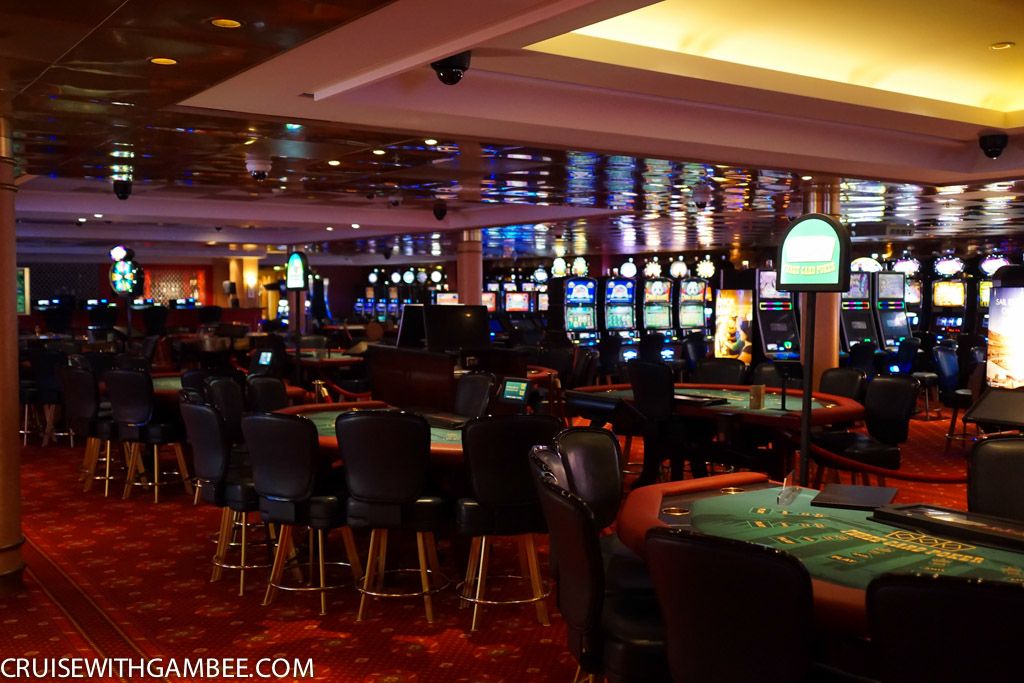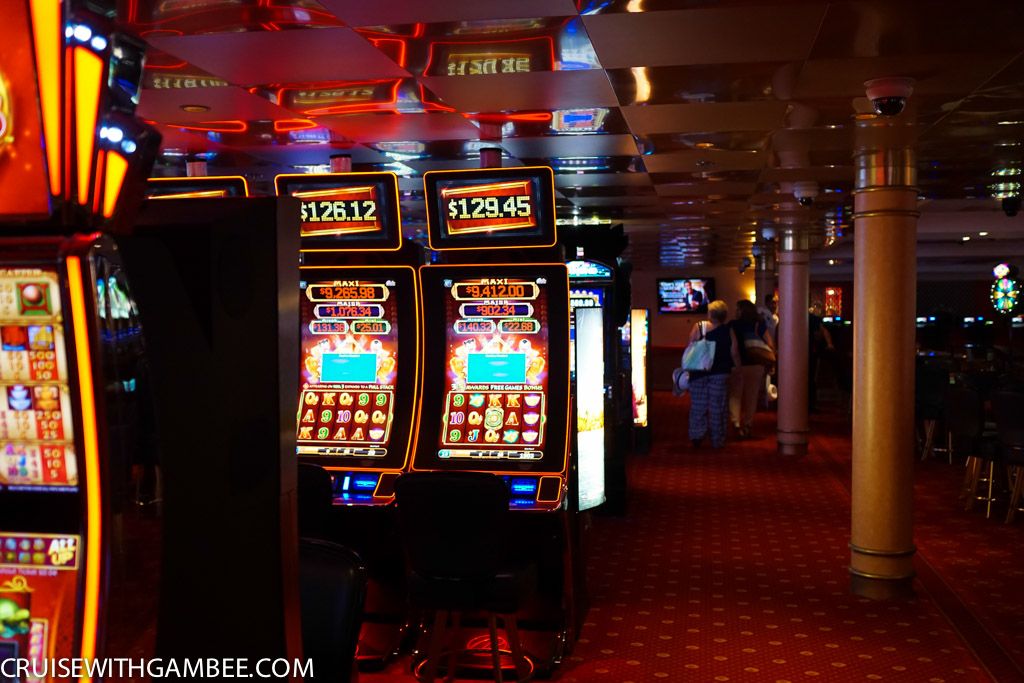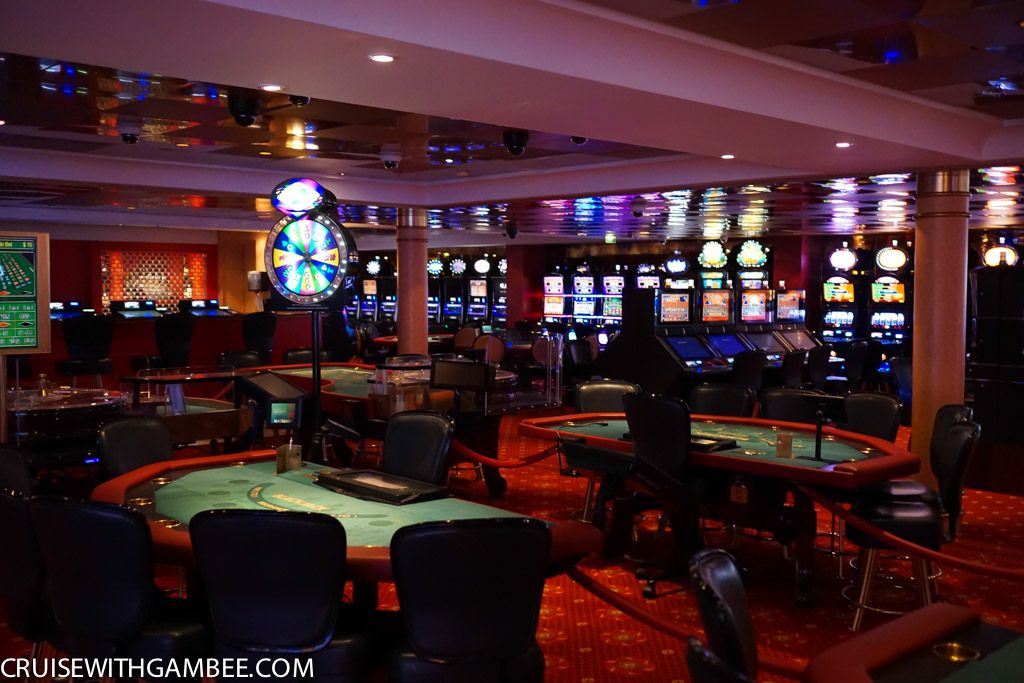 Its an ok casino, to be honest I never played there. So there is not much to say here.


At the MDR we were sat within seconds, on a table all the way in the AFT by the window. I will go ahead and state here that service on this ship was impeccable. This is the first time (aside from Disney) that I have been on a cruise that consistently offered excellent service. I am not sure if this is something that NCL is working on due to some not so good reviews, but I will say that my experience was great.


Here were the MDR lunch menus for that day.






Excellent view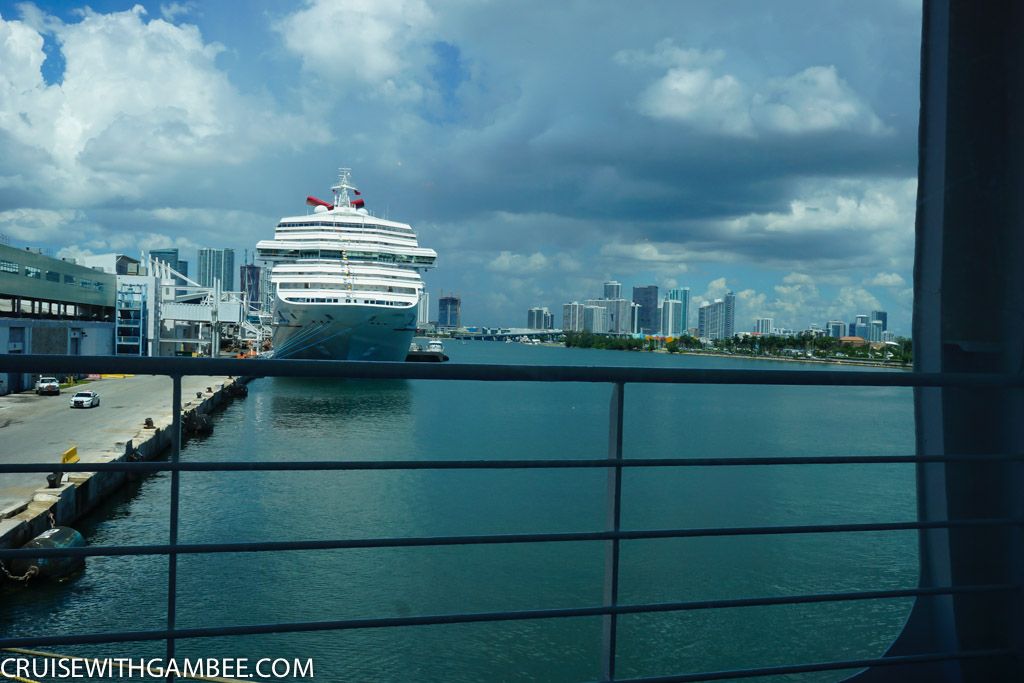 Mom was busy on the phone, talking to who knows who. All she did was talk to people, so much so that she had to walk with an external battery attached to it. LoL


I got the scallops for the appetizer, they were very tasty. But they were the smaller bay scallops, and not the deep sea ones.



Mom got the popcorn shrimp, also quite tasty.






I decided to switch gears and have a dirty martini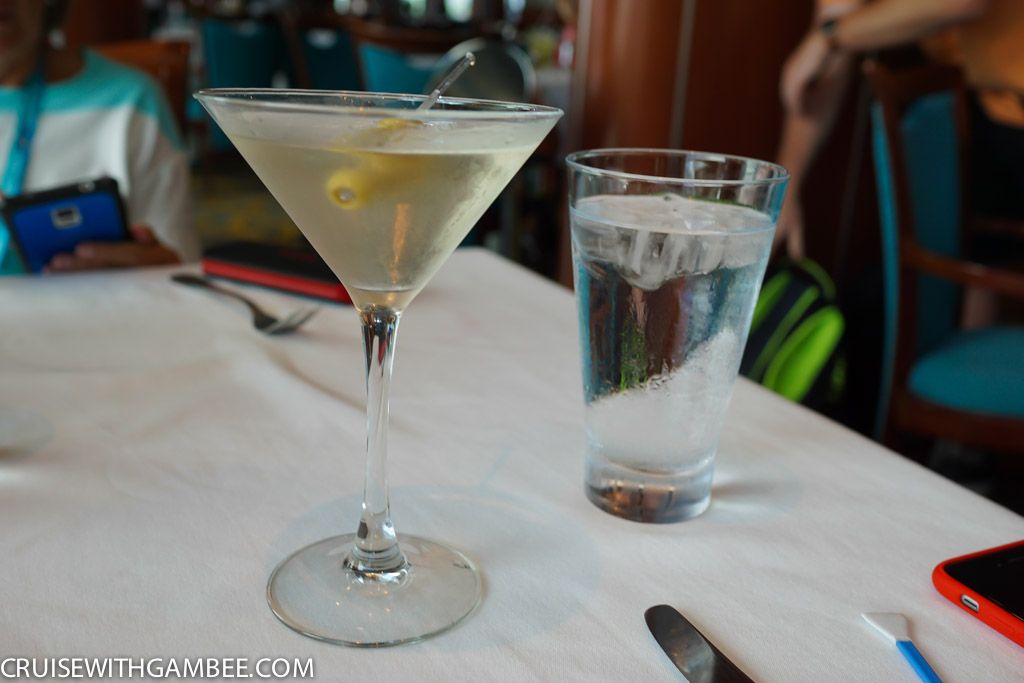 Mom got the salmon. I will say that while it did not look that good, it was actually very tasty. I am almost sure that it is fresh frozen, but still it tasted fresh and was easy to split apart.






And I got the shrimp burger. It was kind of a funny mix, and the shrimp patty reminded me of dim sum. It was really good though, and the fries were excellent.






We both got the flan, mom said it was excellent. I thought it was just plain and horrible. But I did eat the berries.



On the way out I took a few more pictures of the area. It is really nice back there.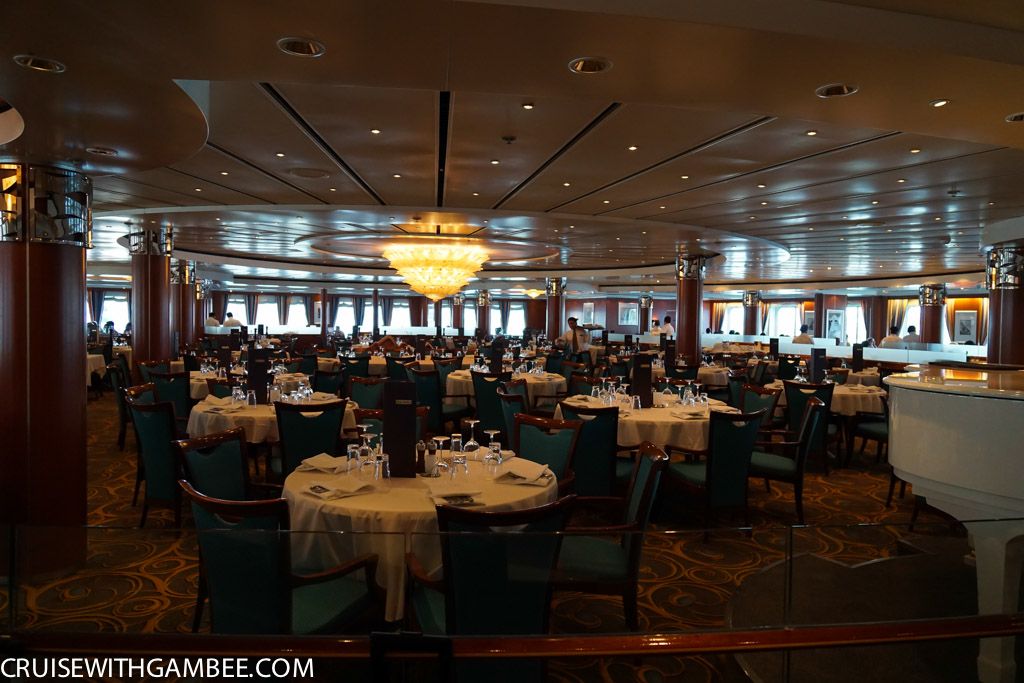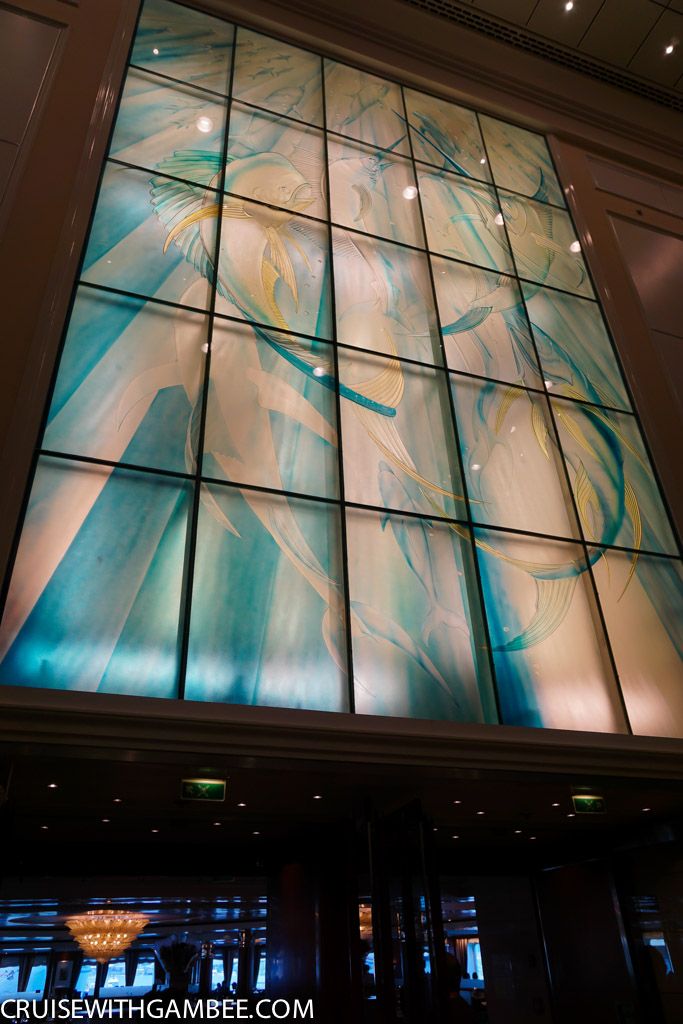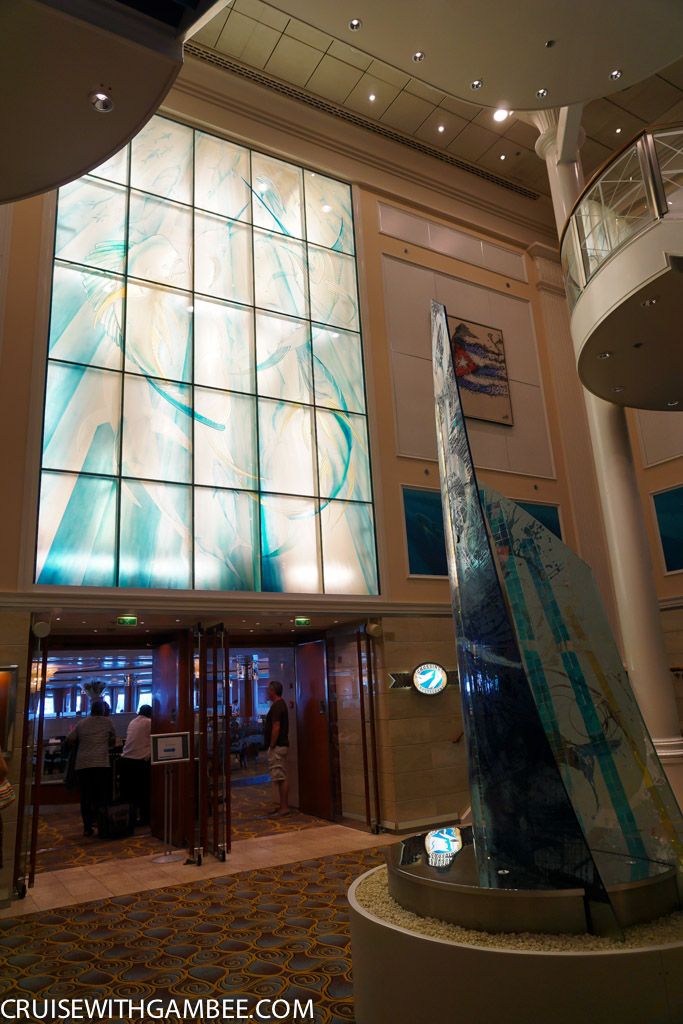 Since the rooms weren't open yet, we decided to go tour the pool deck. Surprisingly it was around 1:30 and I had yet to tour the pool area. There is not much to say here, there are a total of 5 jacuzzis, 4 together with the main pools, and one in the front. The front is supposed to be the children's pool, but on both of my sailings that has not been the case. Many adults, including your's truly find that pool to be very relaxing. I think that is were we spent most of the time during this cruise. I just wish there was some sort of shade there.


Anyway, this are the pics of that deck starting from the aft, and walking forward.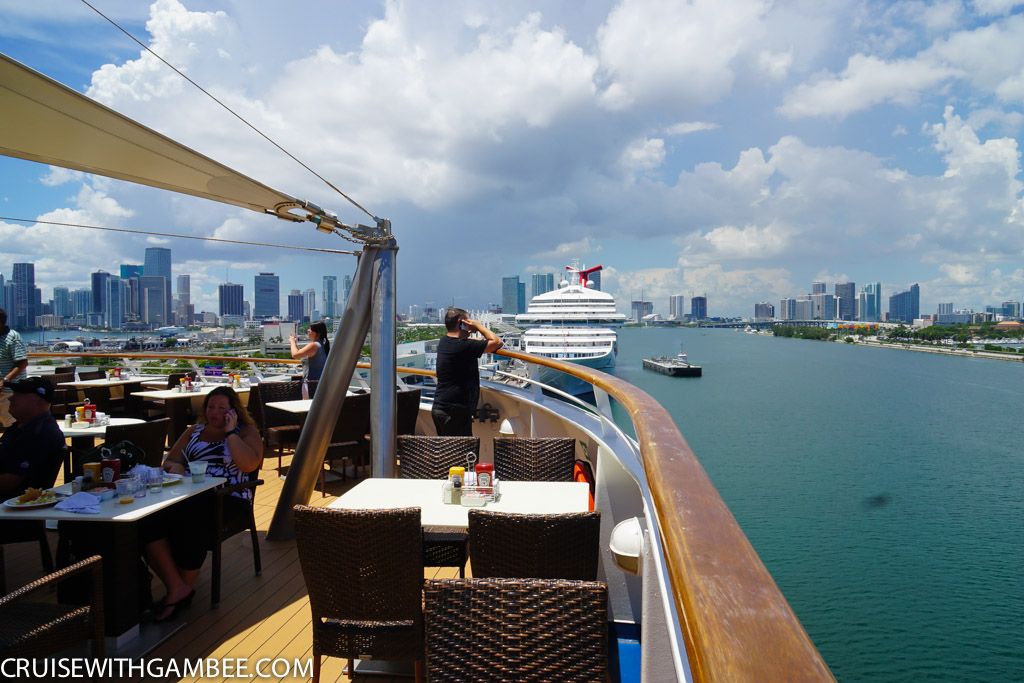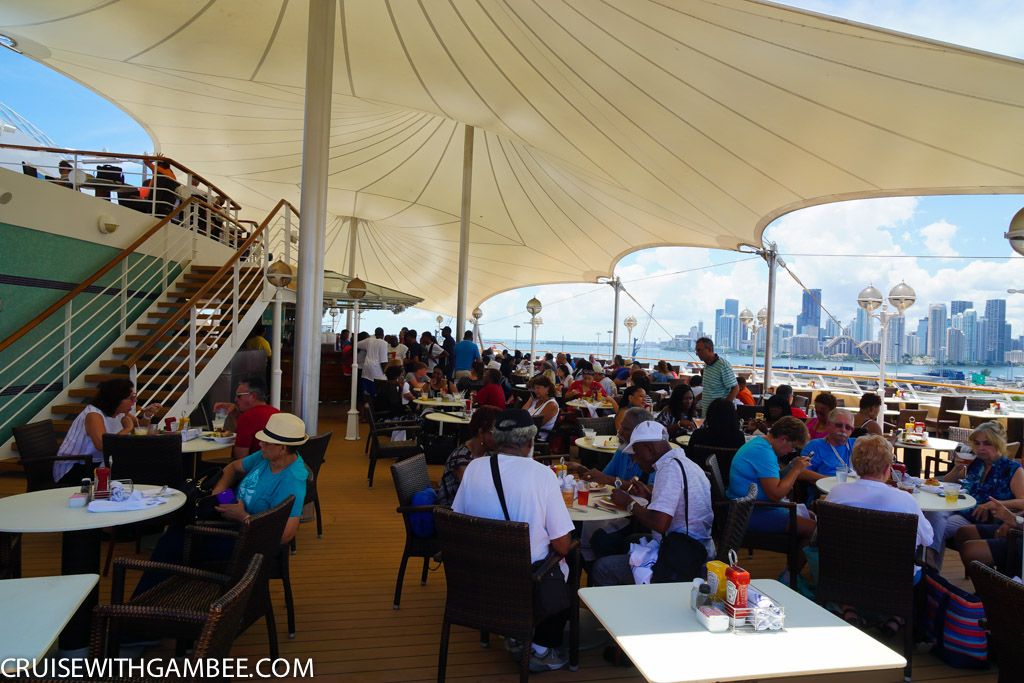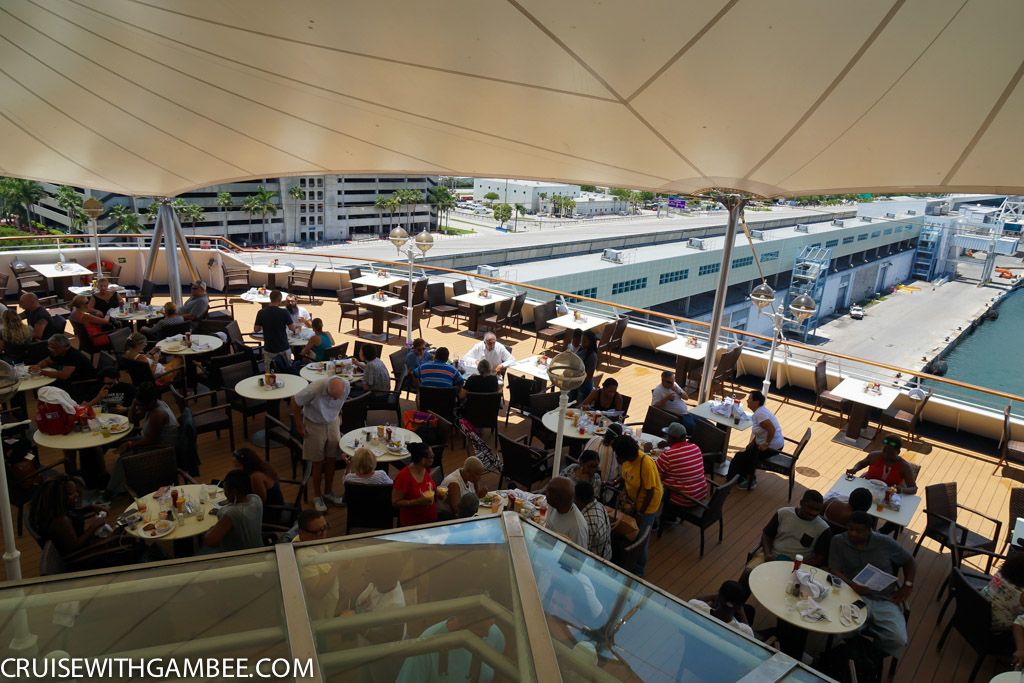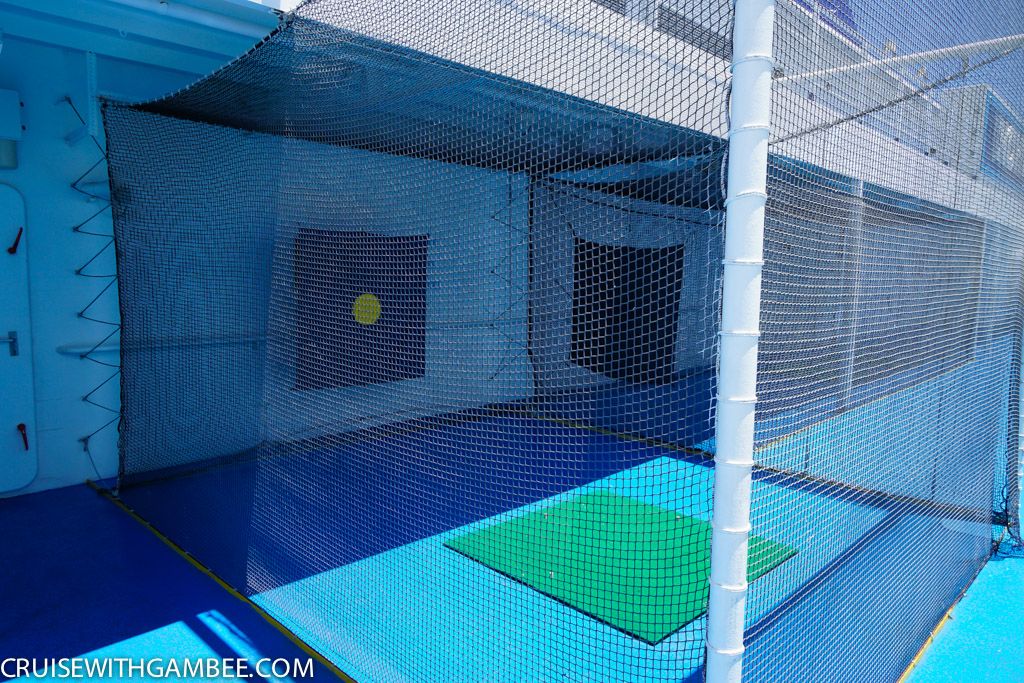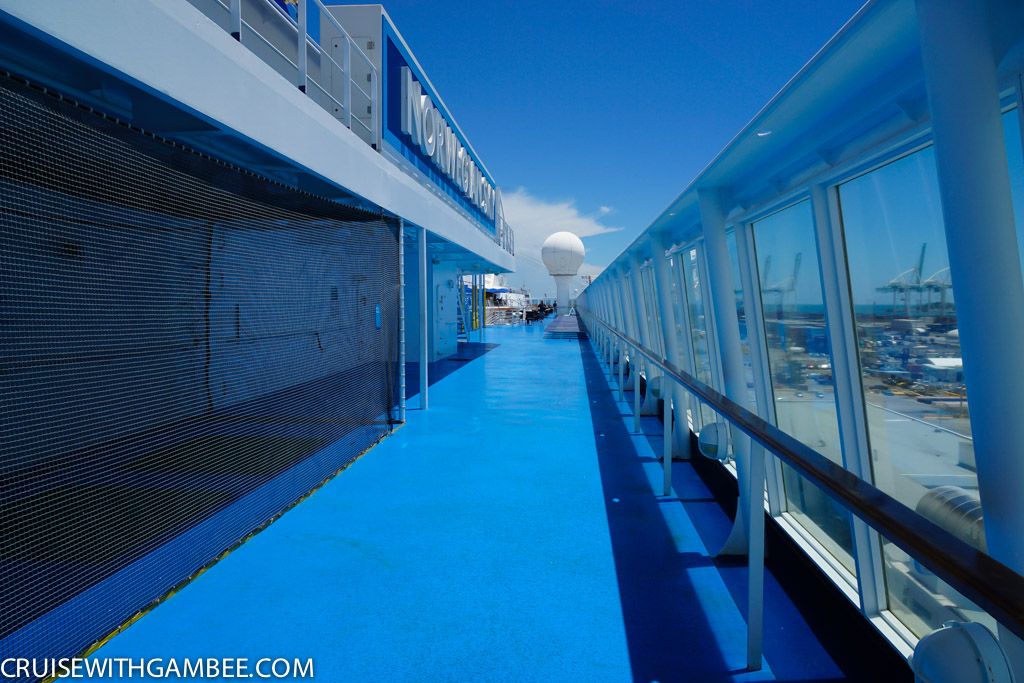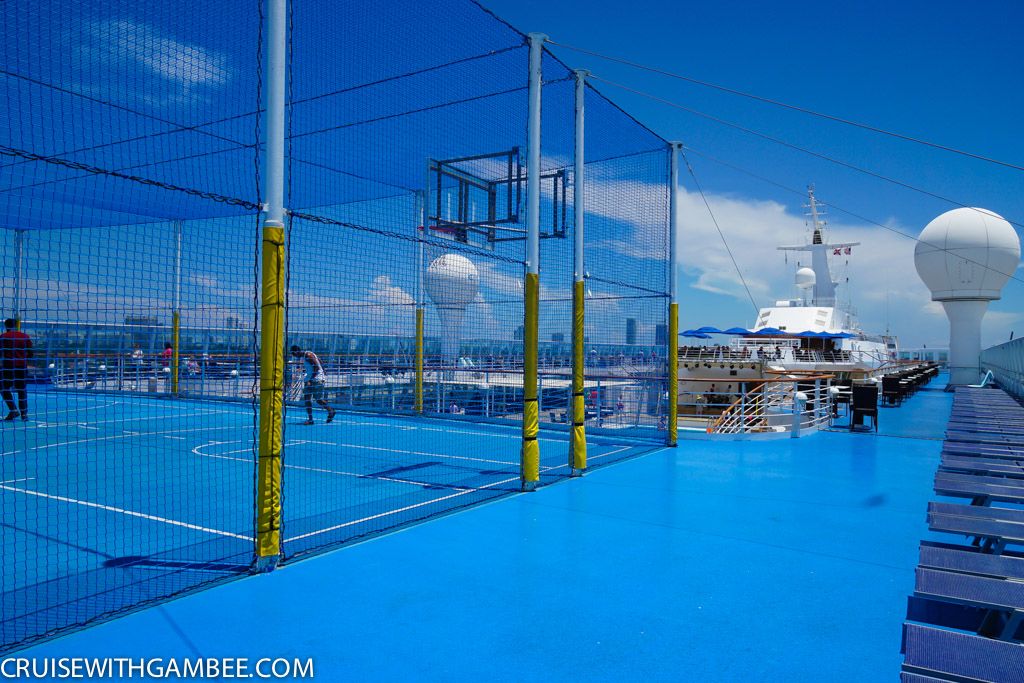 The pools themselves are not bad, but like every other ship, they are just not large enough.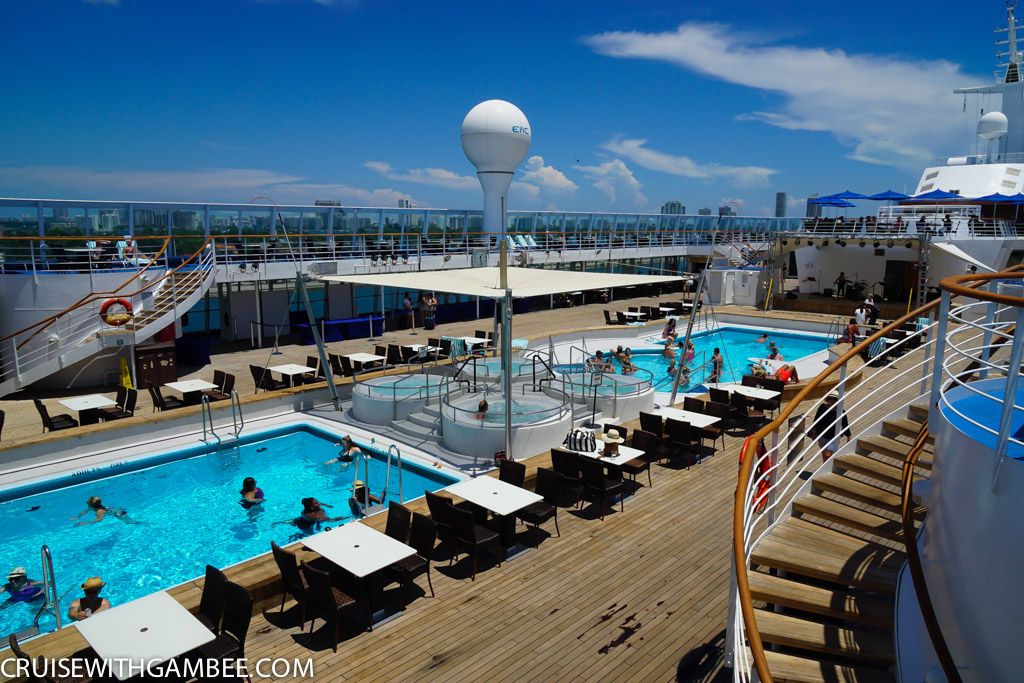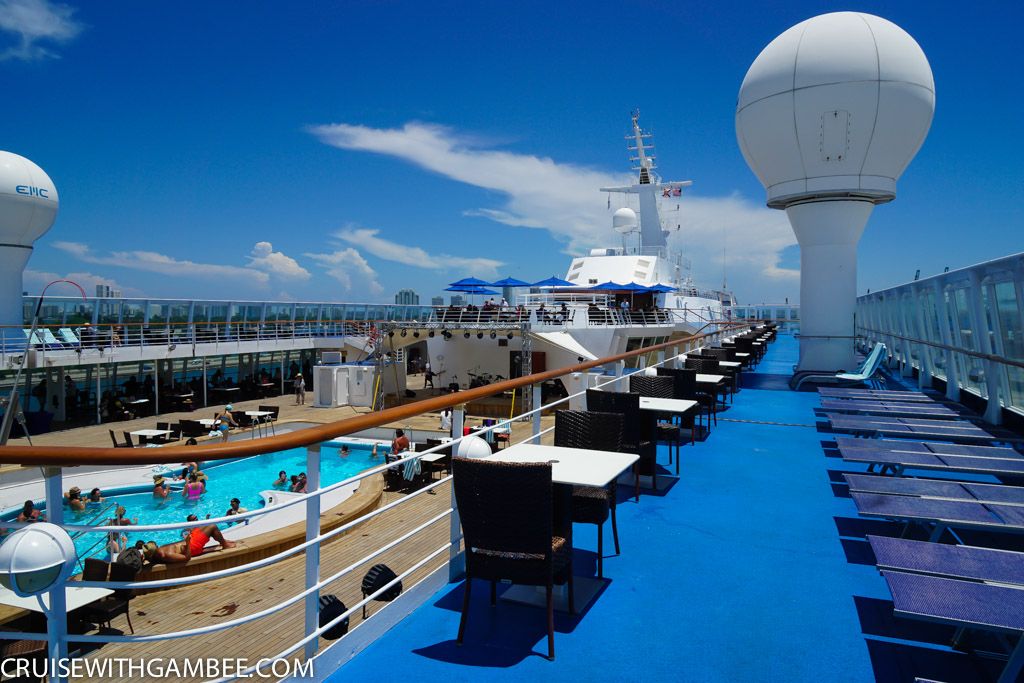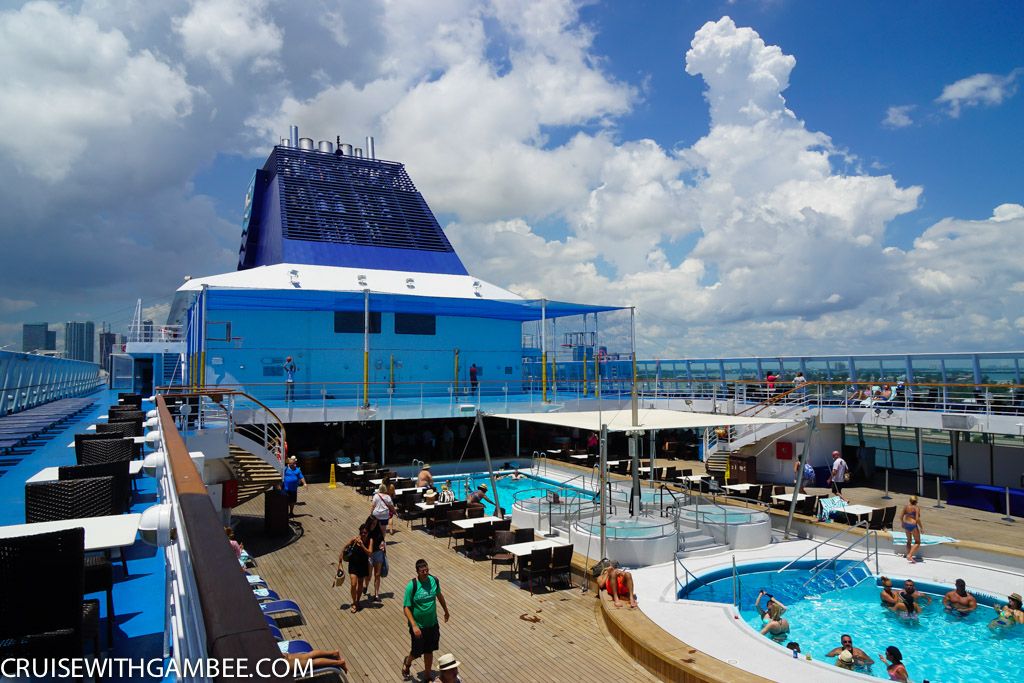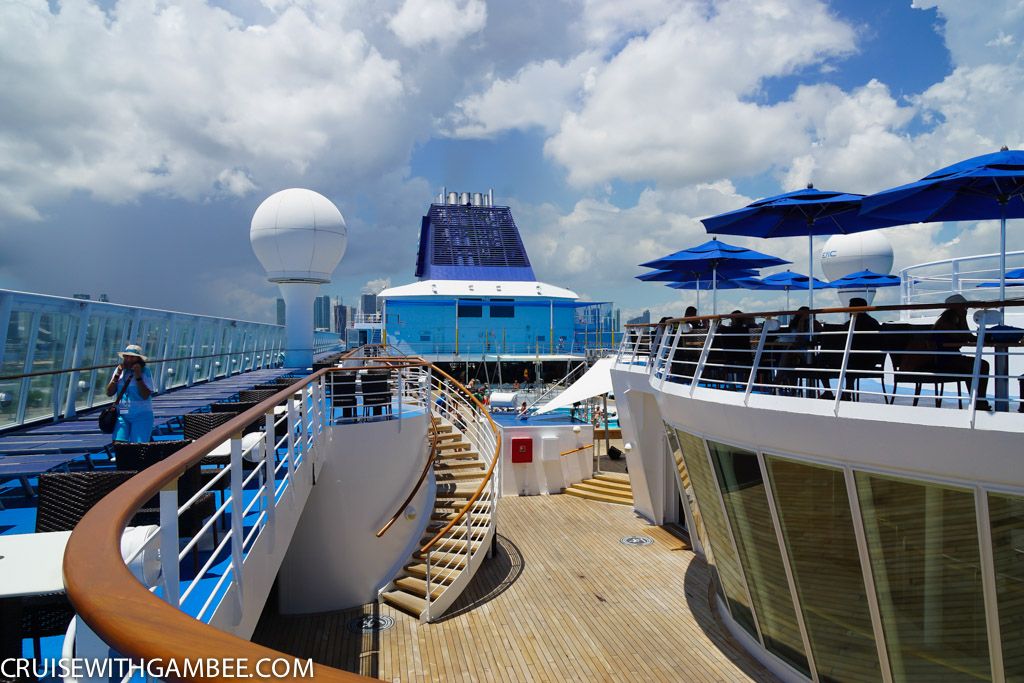 There is a bar on deck 12, that is usually not as busy and has great bartenders.






I grabbed a drink and headed forward.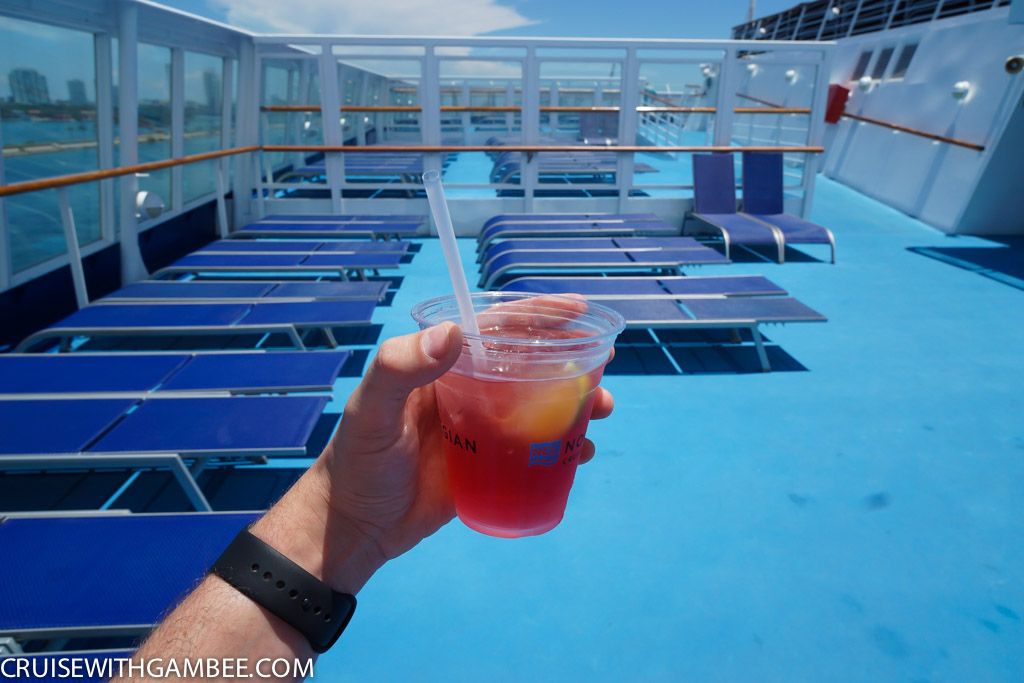 This is the kids pool. Since there was no one there, I decided to just go in with my shirt and shorts. After all they would dry up later on during the cruise. We stayed there for a long time, actually up until it was time for muster drill and they kicked us out. We had a really good time there, it basically just us up there enjoying a few drinks.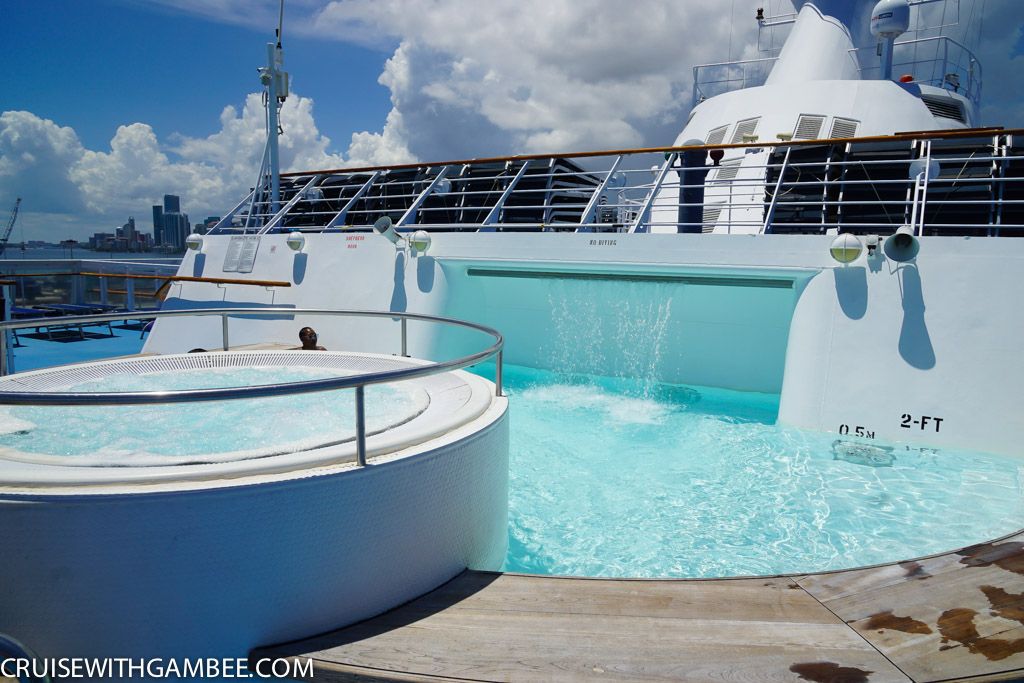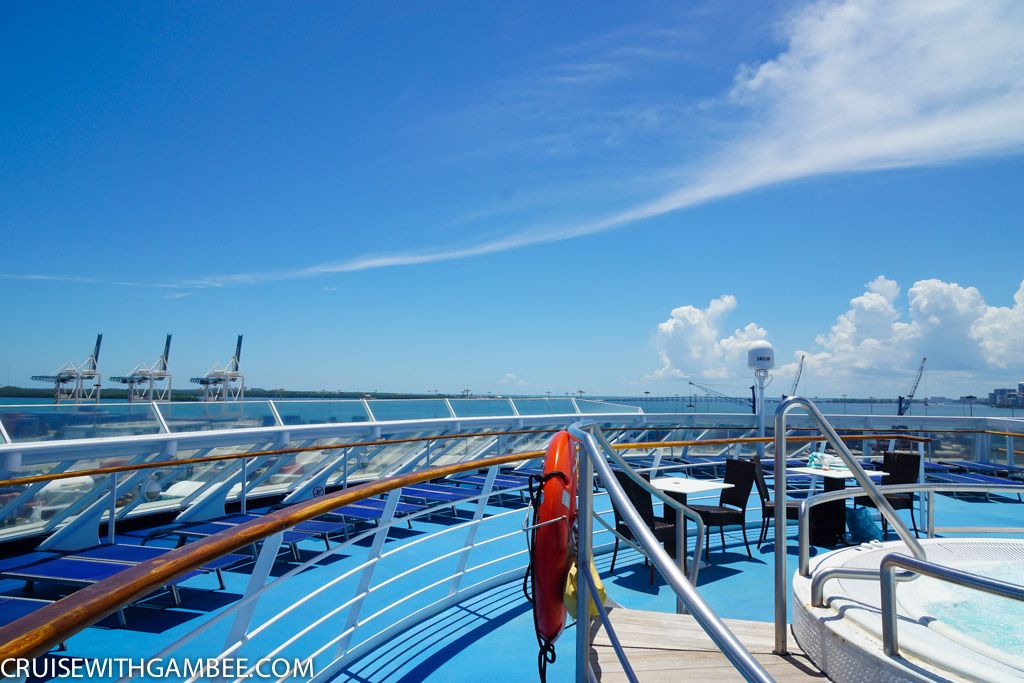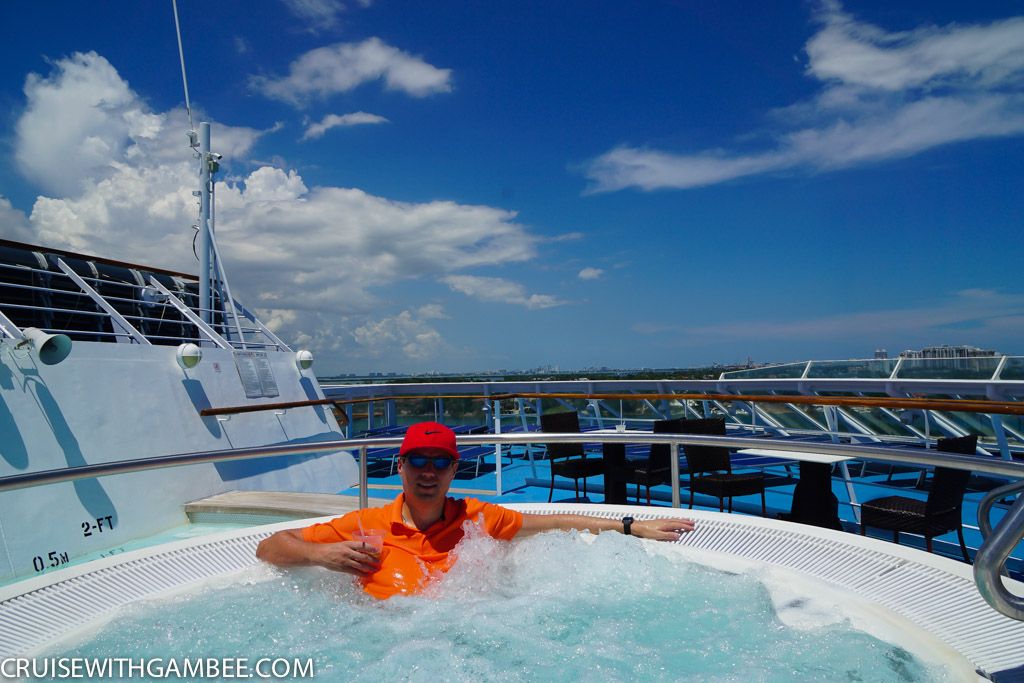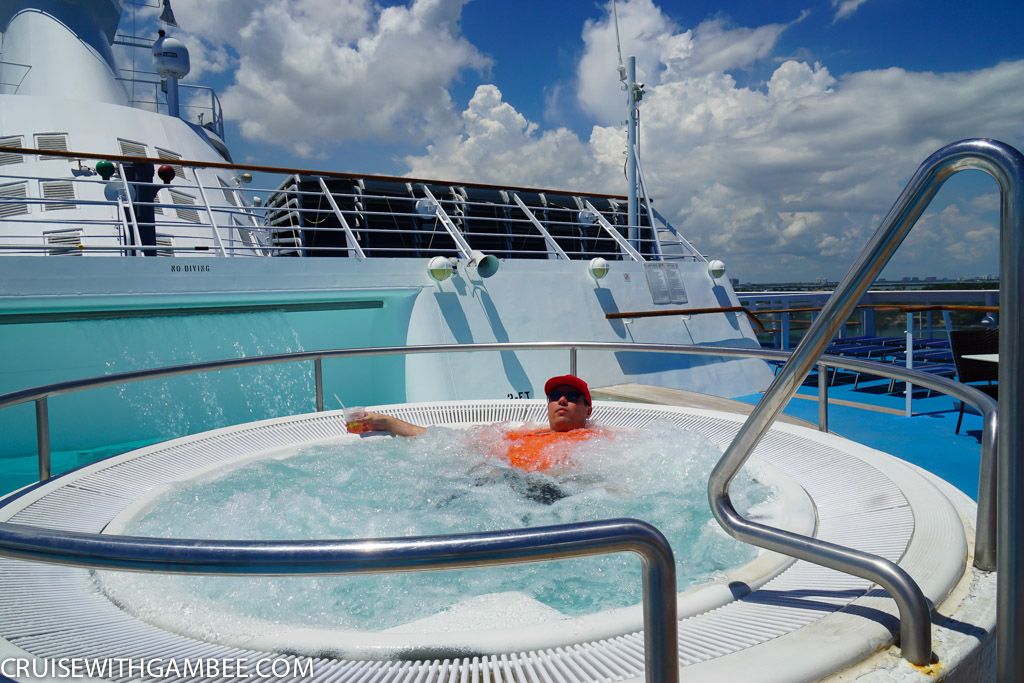 At around 2pm they came up on the speakers and they said that the rooms were ready. We decided to head to the room and check if our bag was there so that mom could change. Fortunately on the way there we saw our bag, and we just took it with us to the room.


Our room was an inside stateroom, the same category that we had on our first cruise. I actually liked the idea that we had the same style room. Sure I would love a suite, lol. But I still enjoy having something that brought me back to where I started.


While the room was small, I will tell you one thing, the best sleep I have ever gotten is onside staterooms. We actually have to put alarms, otherwise we just go straight until 10am or more. I think it is the vibration of the engines, paired with the lack of light. It was perfect!


Here are the pictures of the stateroom. Also our cabin steward was excellent, like I said, service on this ship was impeccable.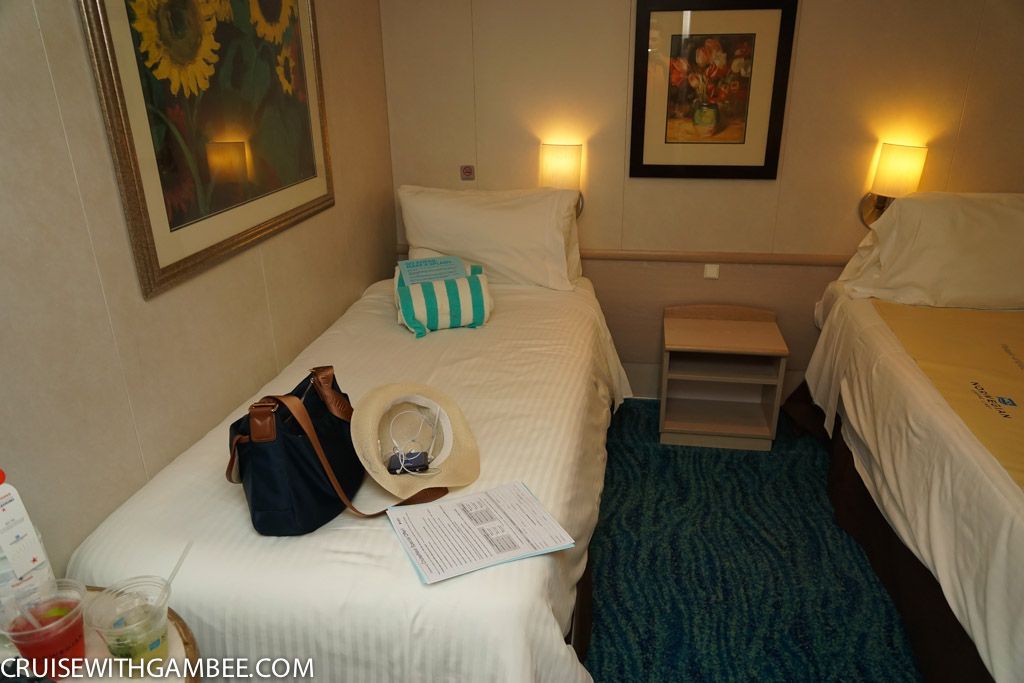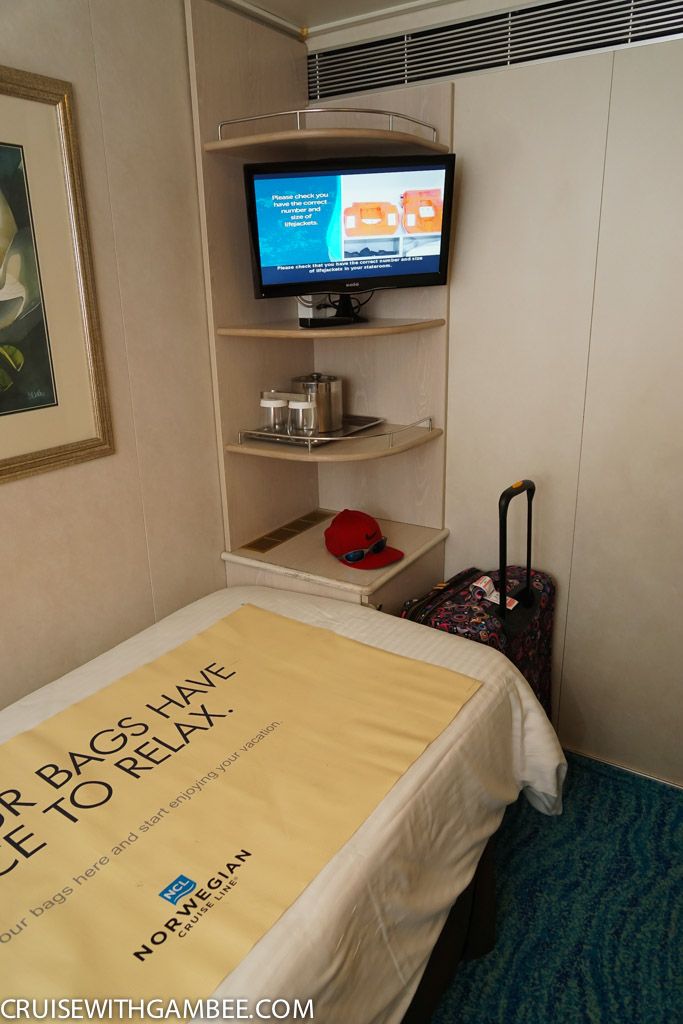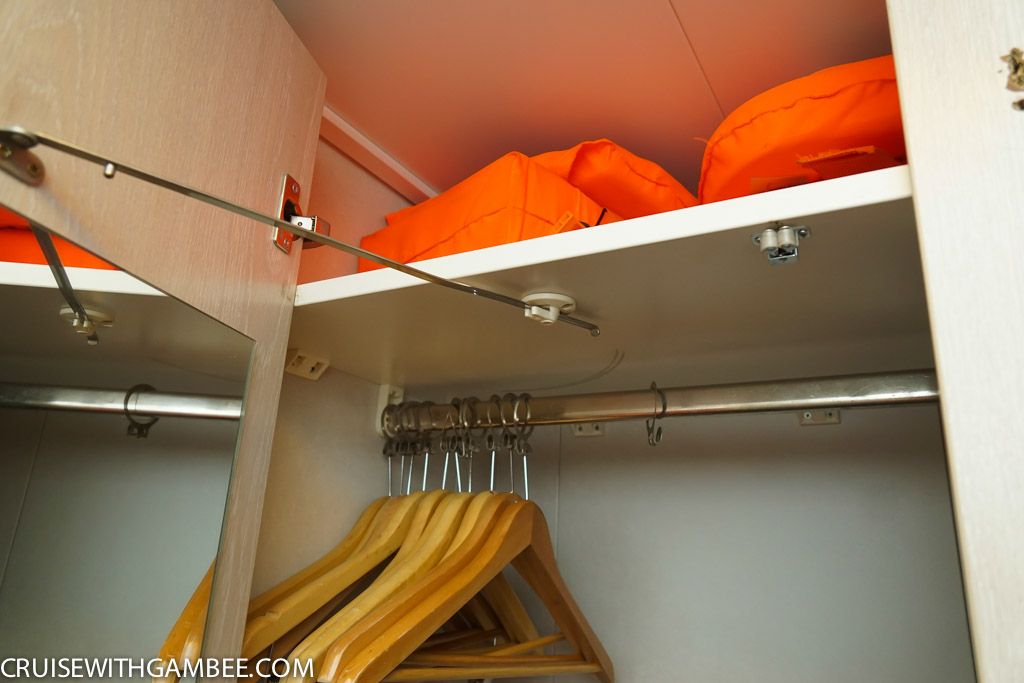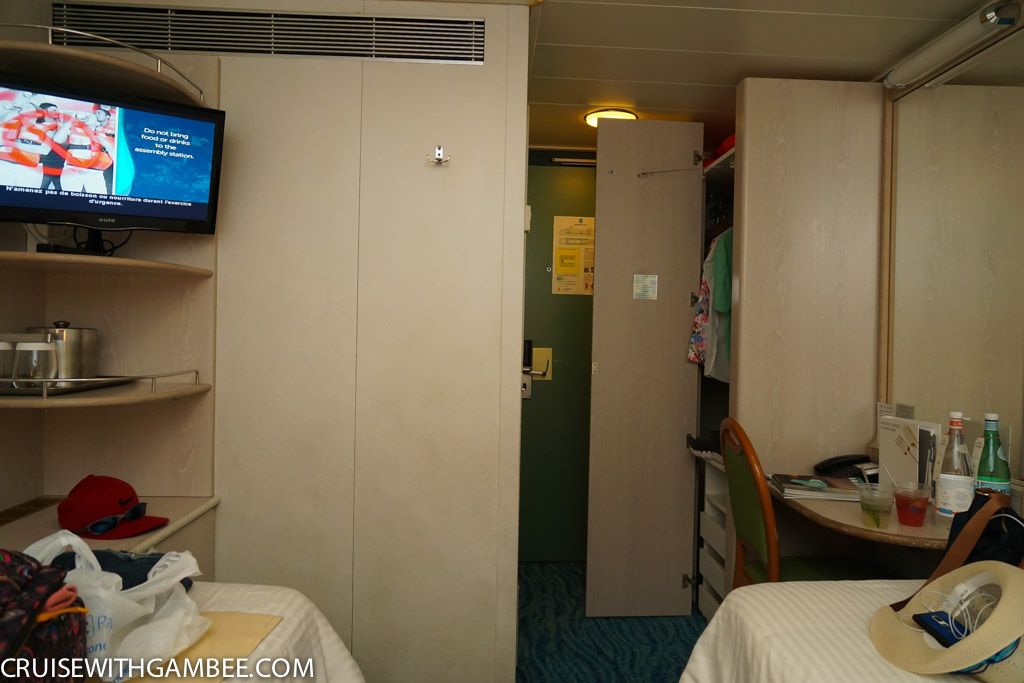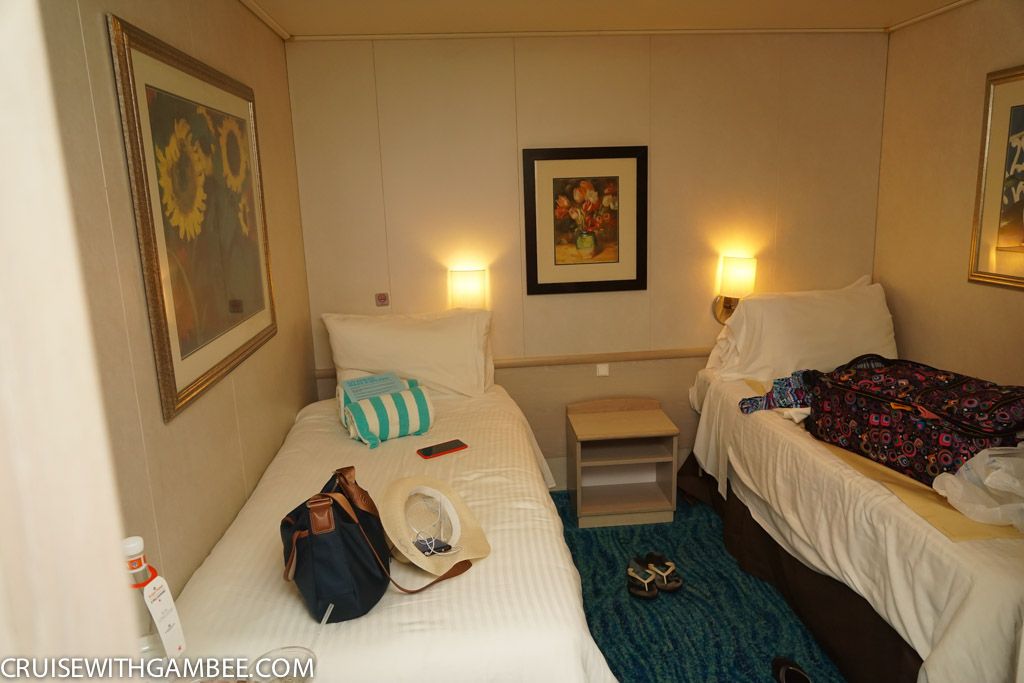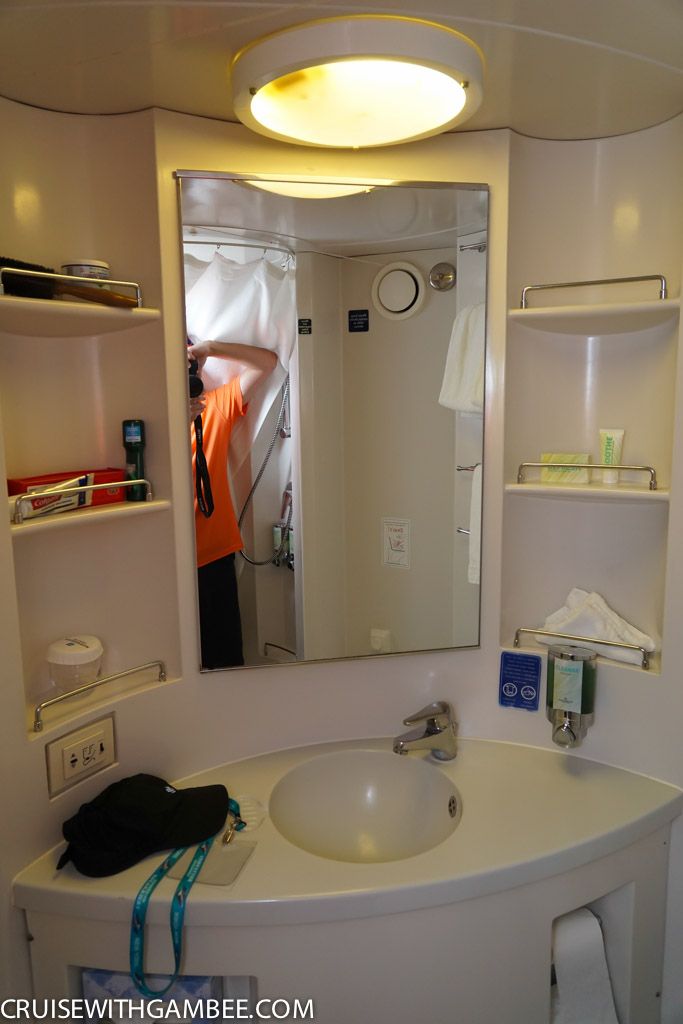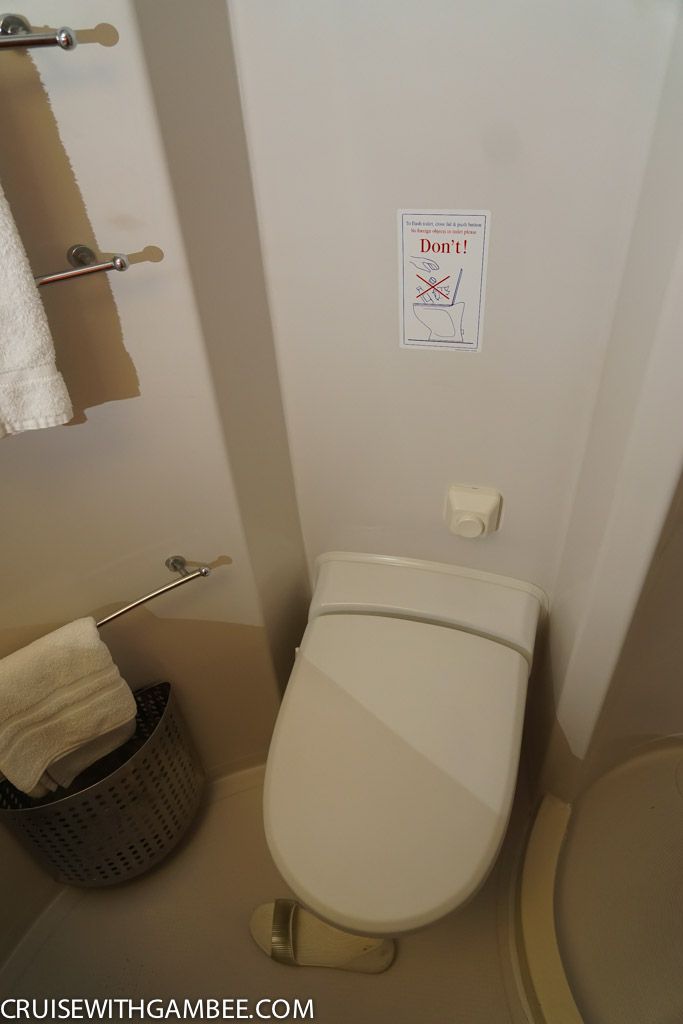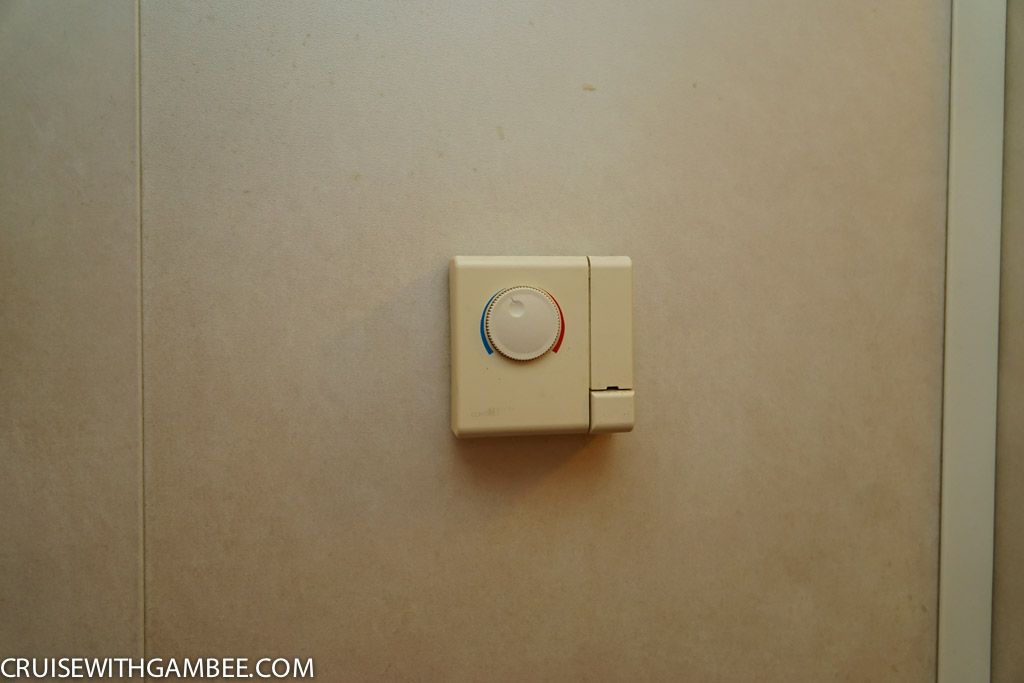 This is the first time I had ice waiting, and he filled it up on every room change.






I took advantage and got the room service menu.