We continued to enjoy sailaway. It was a really nice experience, I particularly enjoyed how windy it was. It was blowing everyone hats away, including mom's, lol.
It's a shame we never made it to the fort, maybe next time. I usually enjoy visiting those ports, my favorite so far is the one in San Juan.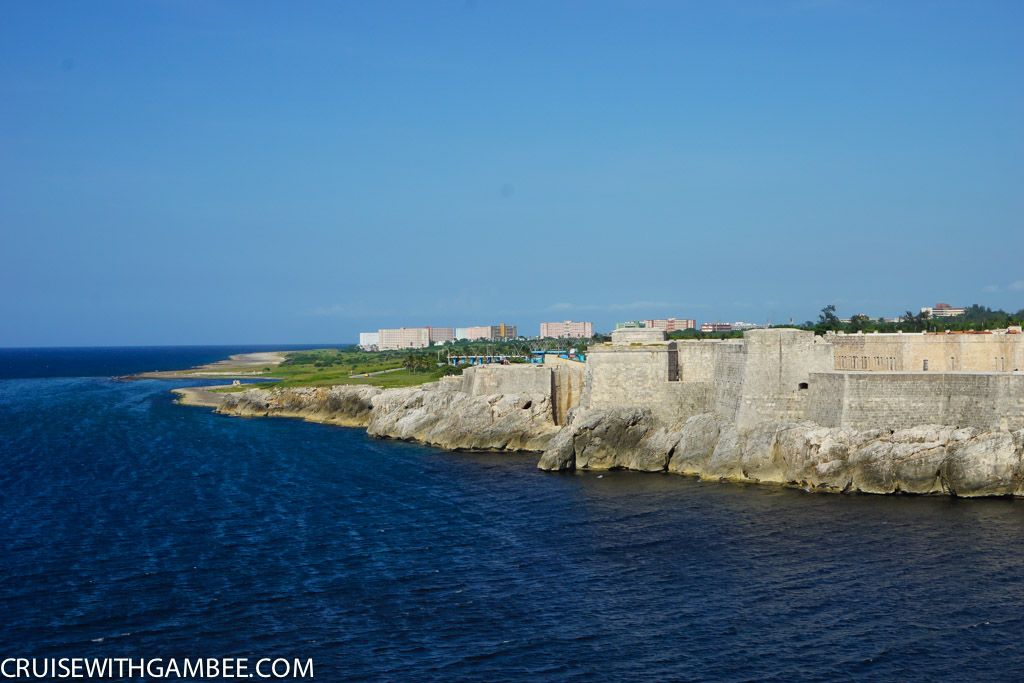 We just stayed there and enjoyed the view, by then the crowds were dissipating.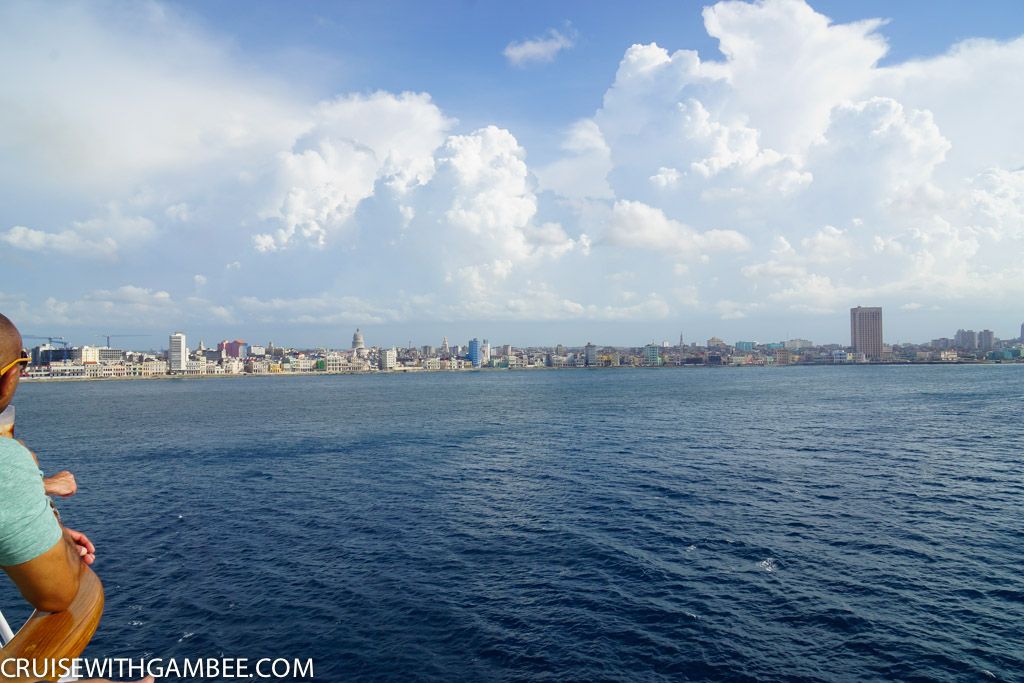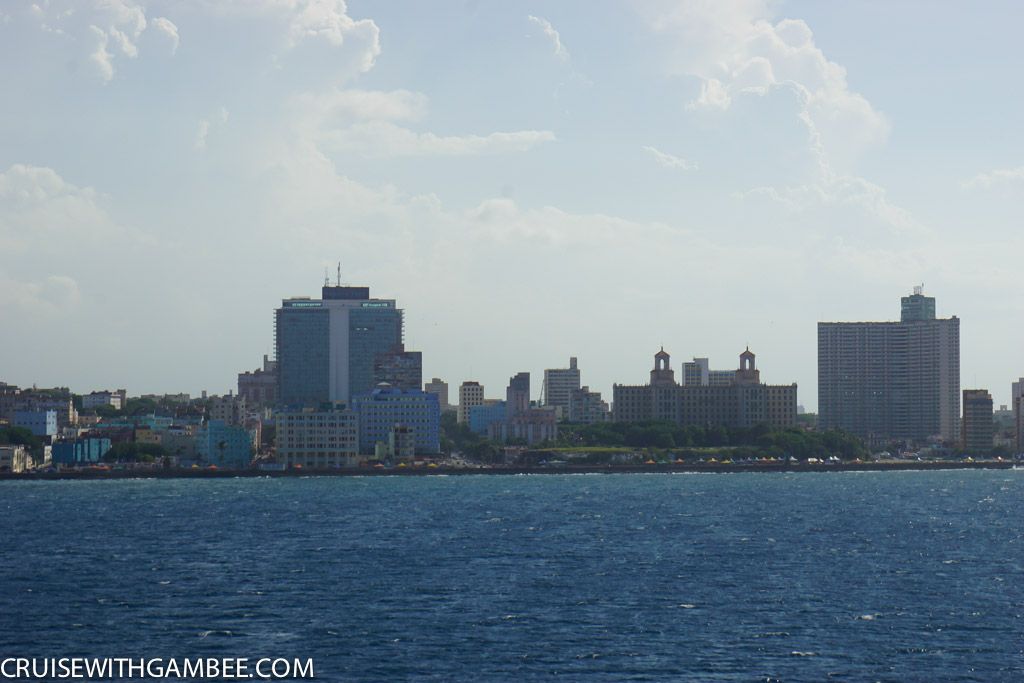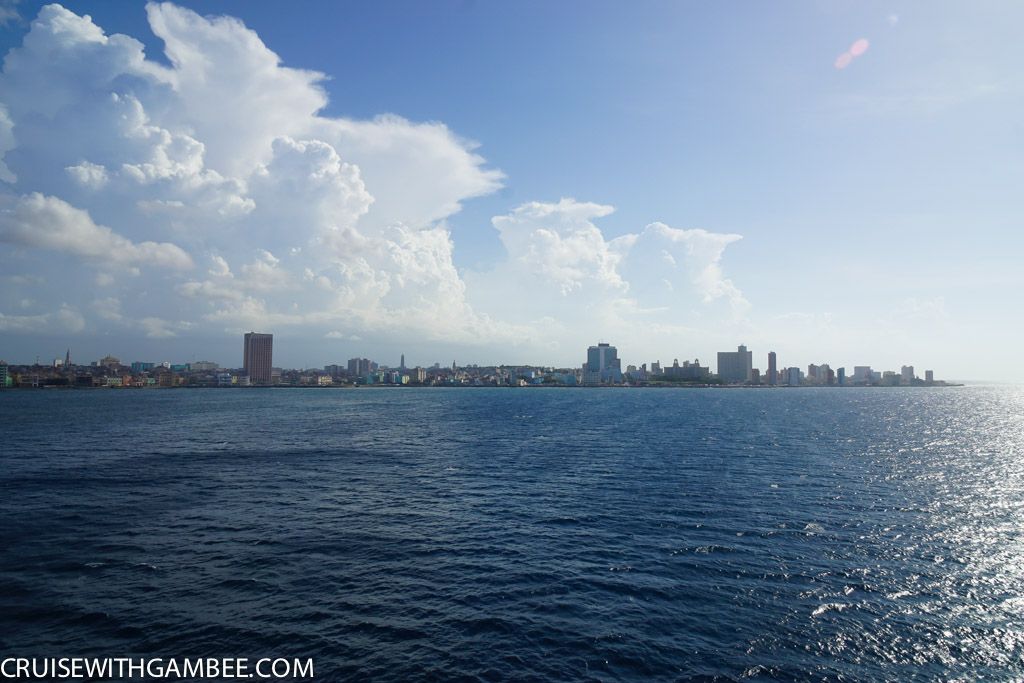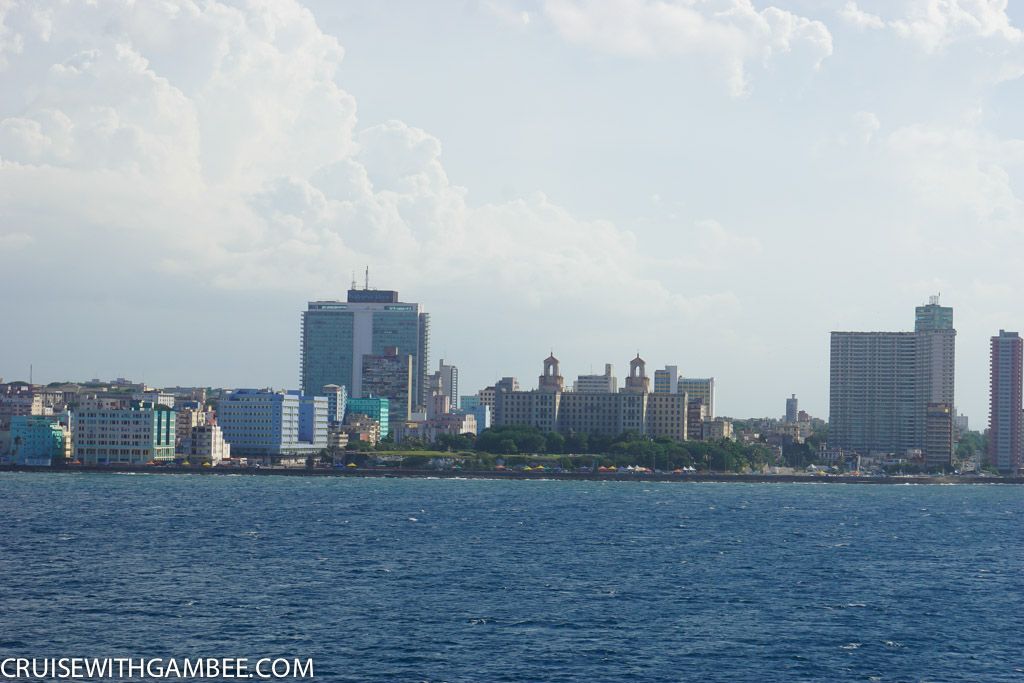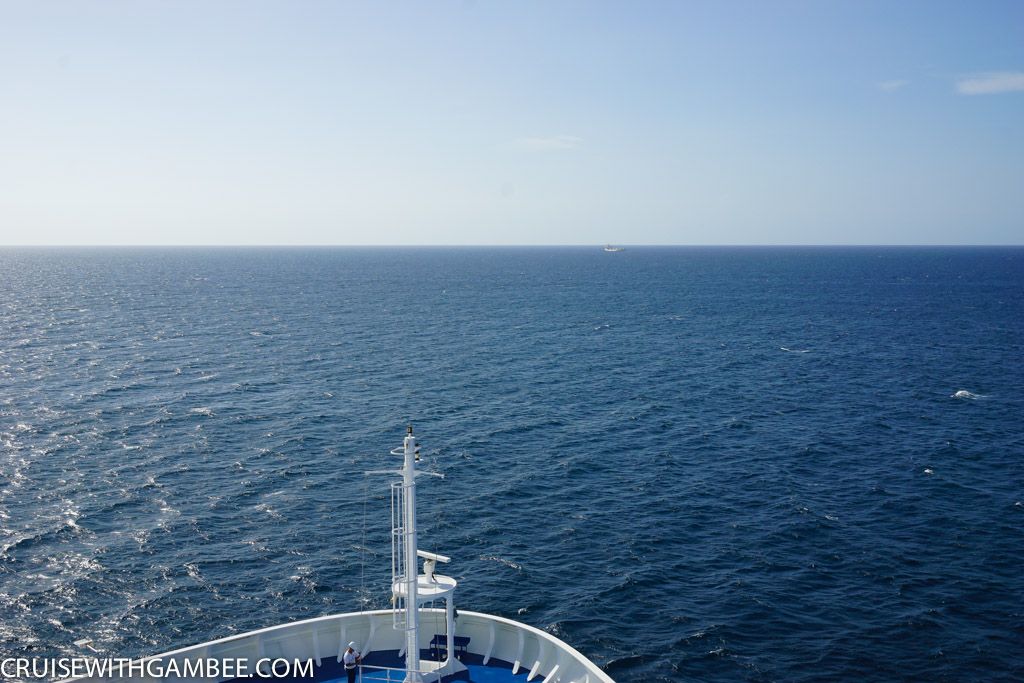 Its a gorgeous island!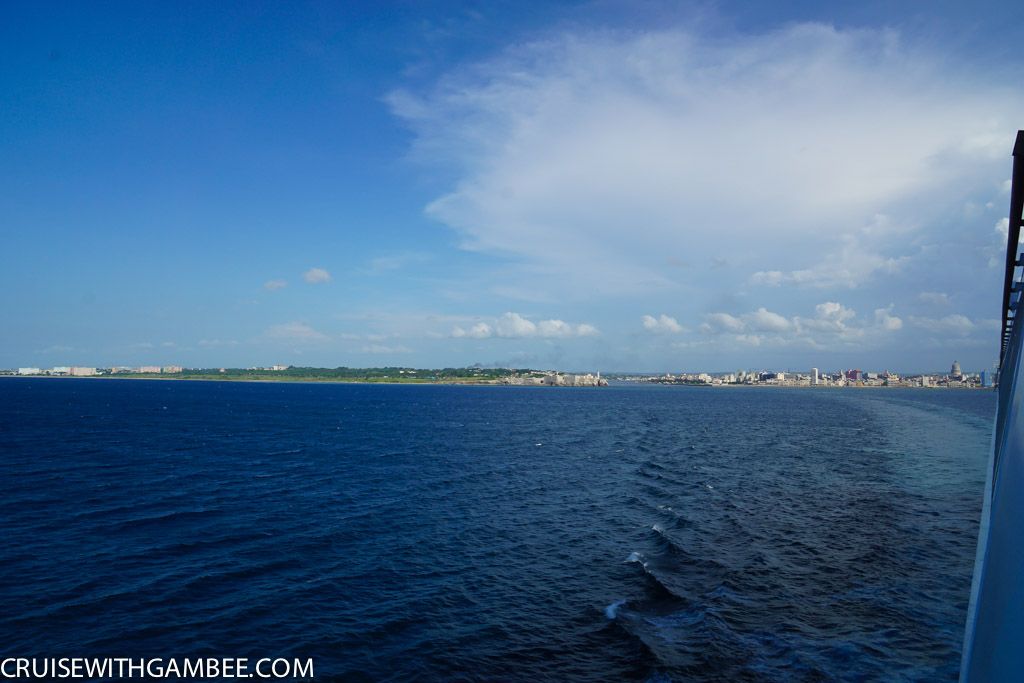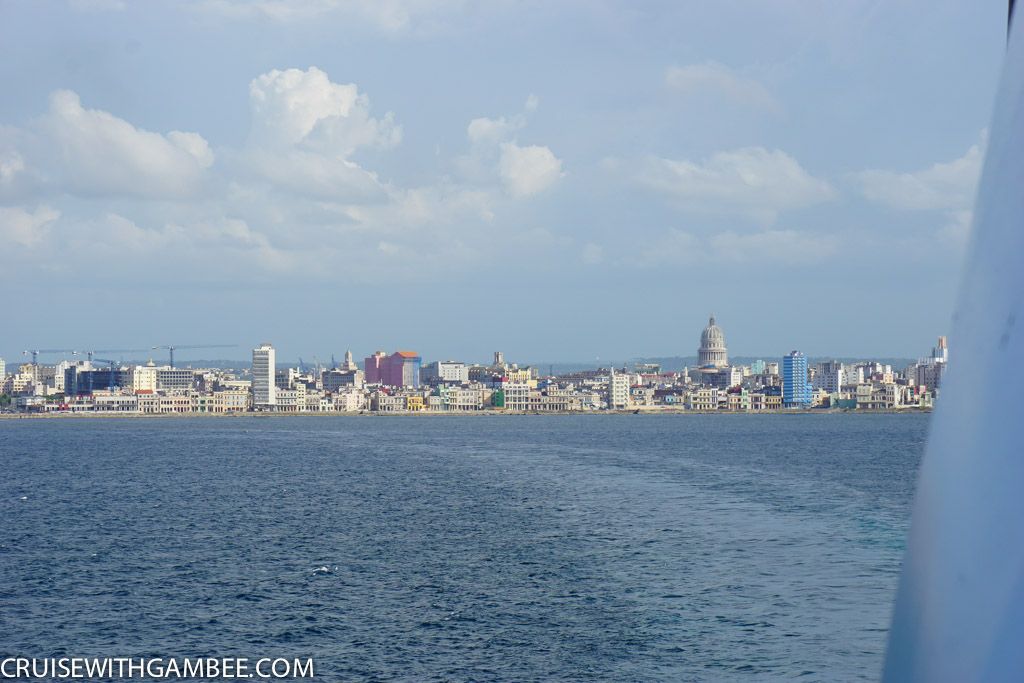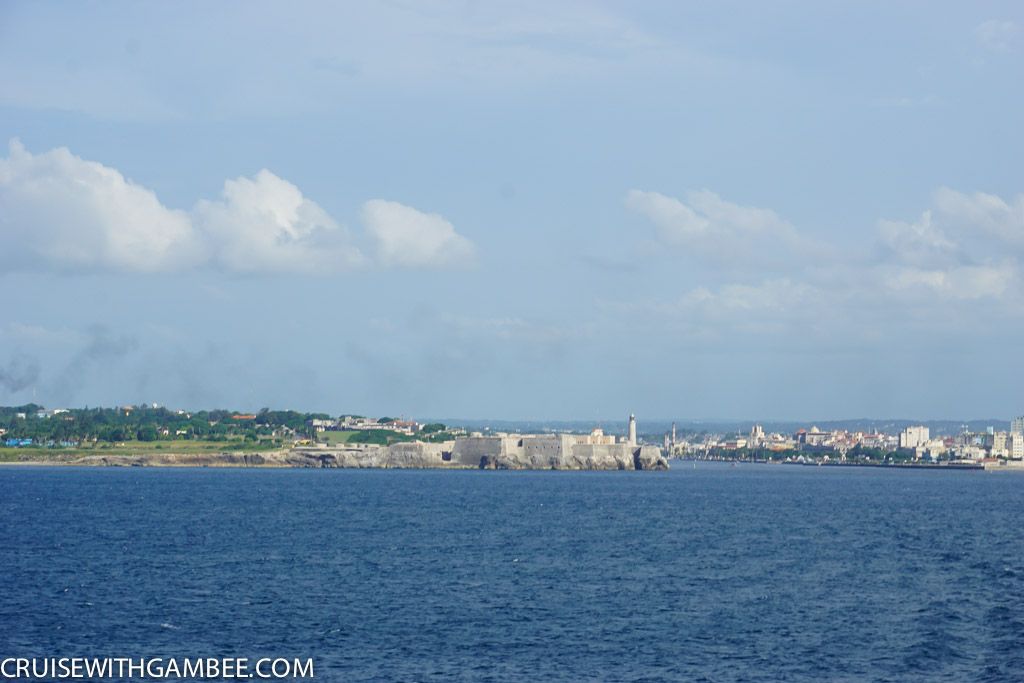 It was a really nice sail away, we had a good time up there and the weather was just fabulous. Overall, we really enjoyed our time in Cuba. And I think my pictures speak by themselves in that this the nicest Caribbean island that I have been to. It is also well organized and most of the people are very friendly.
We then headed up the kids pool to relax before dinner.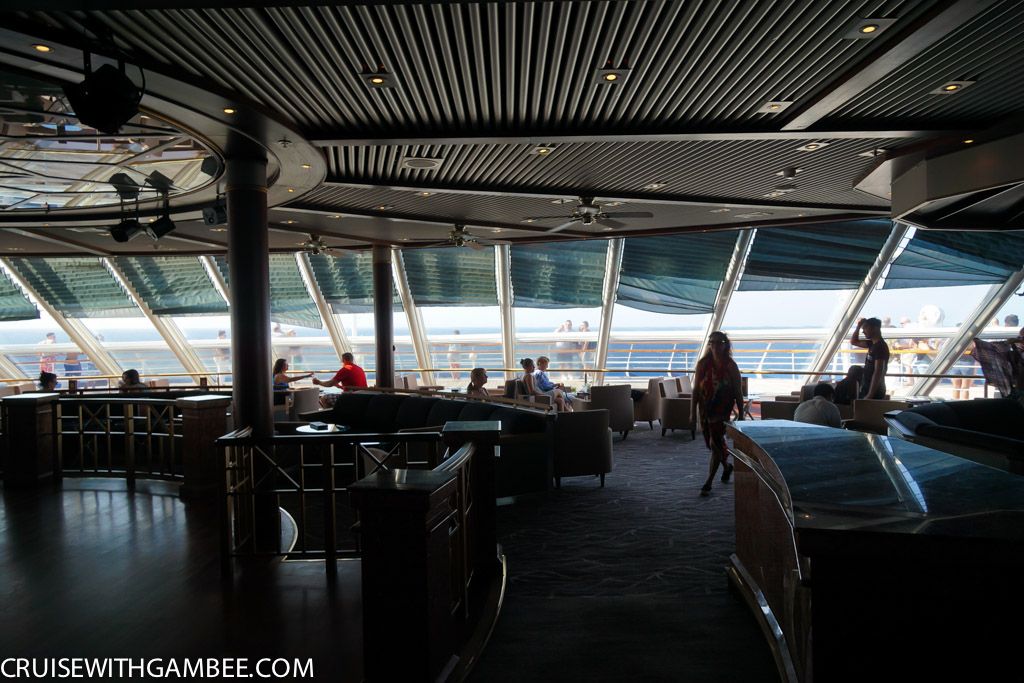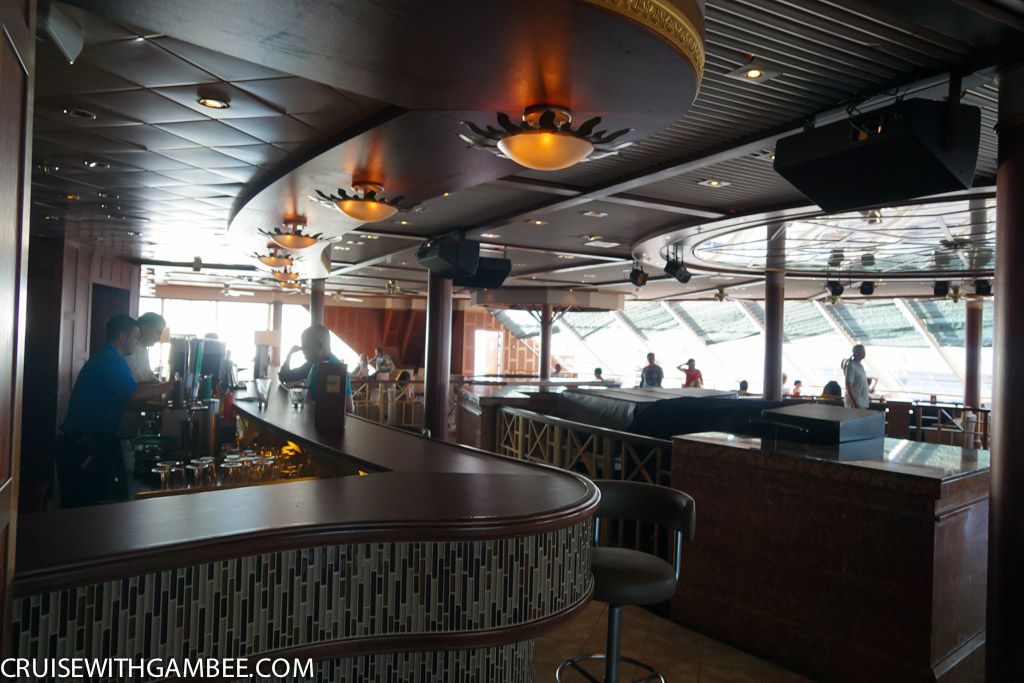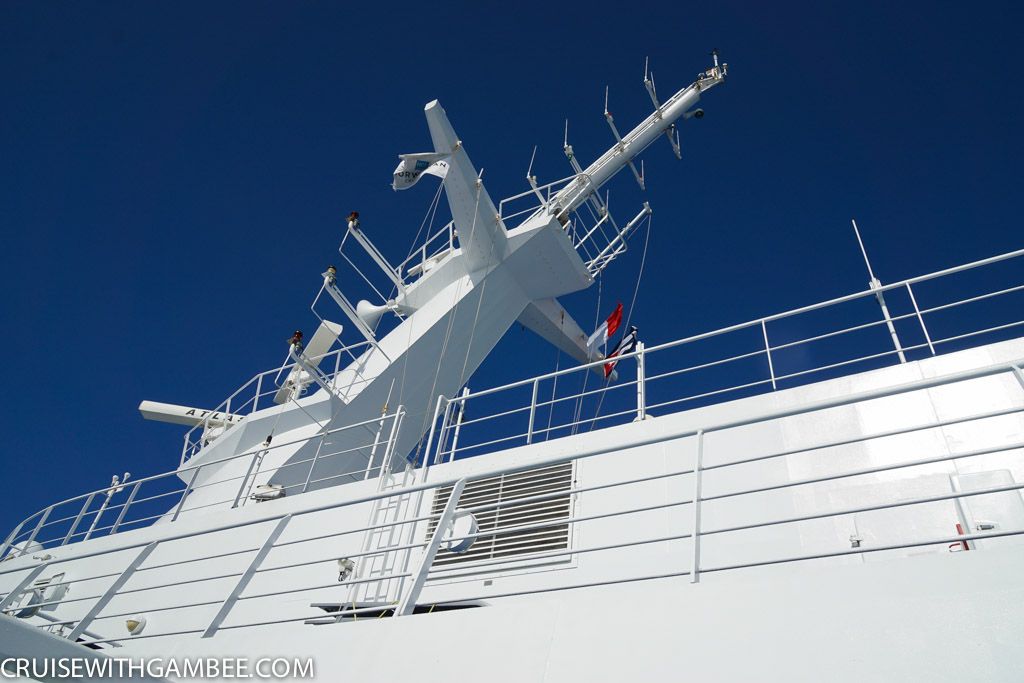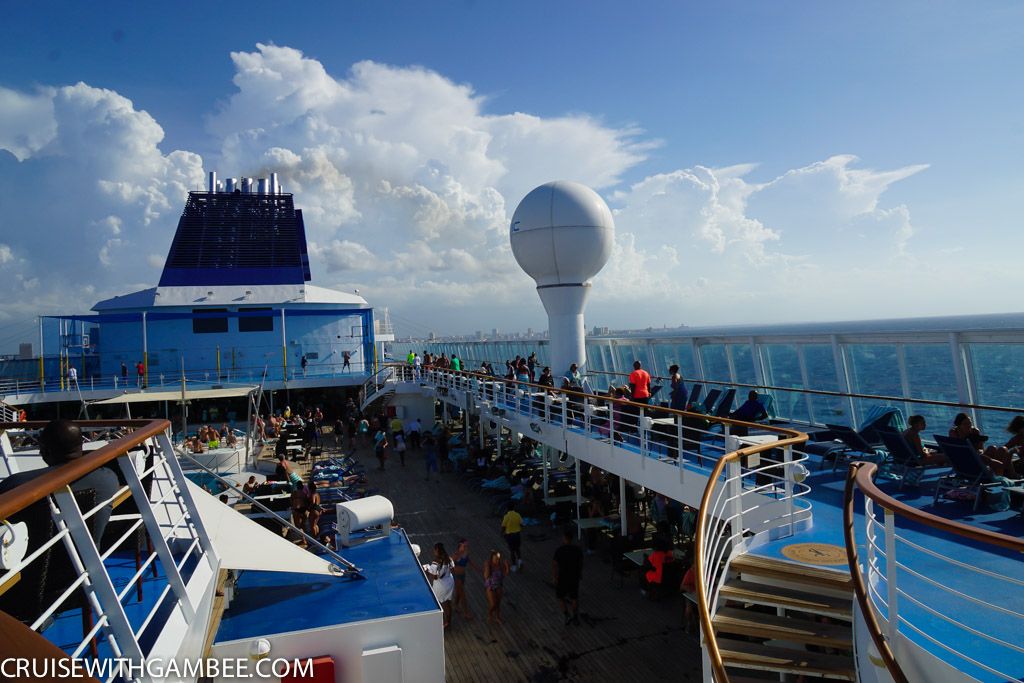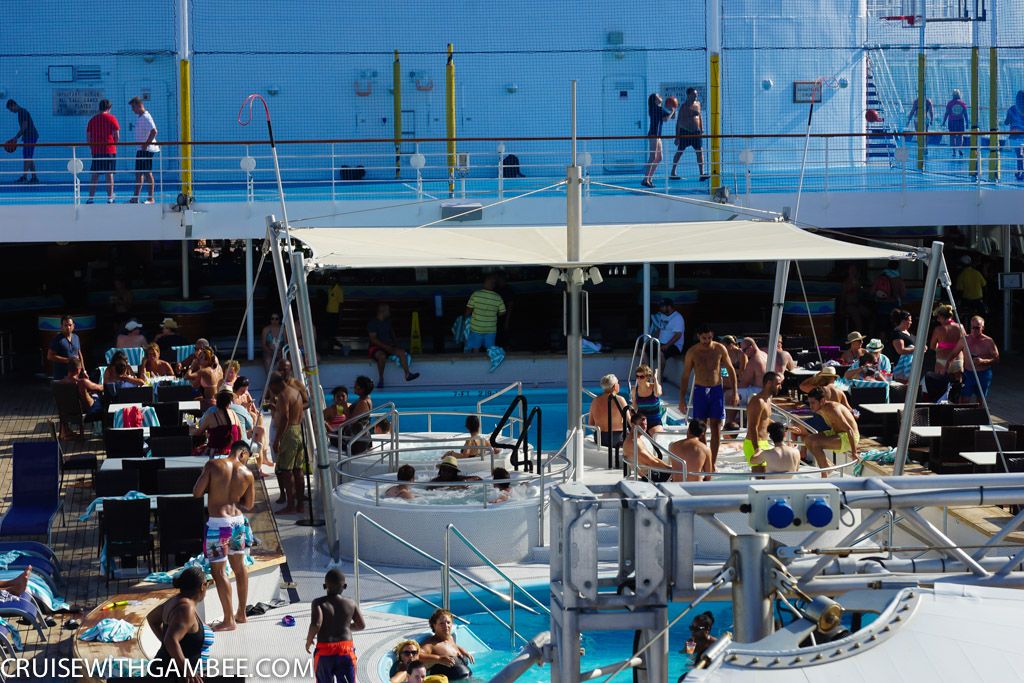 We enjoyed the pool for a good hour or two, there were few people there.
Some of the items that my mom purchased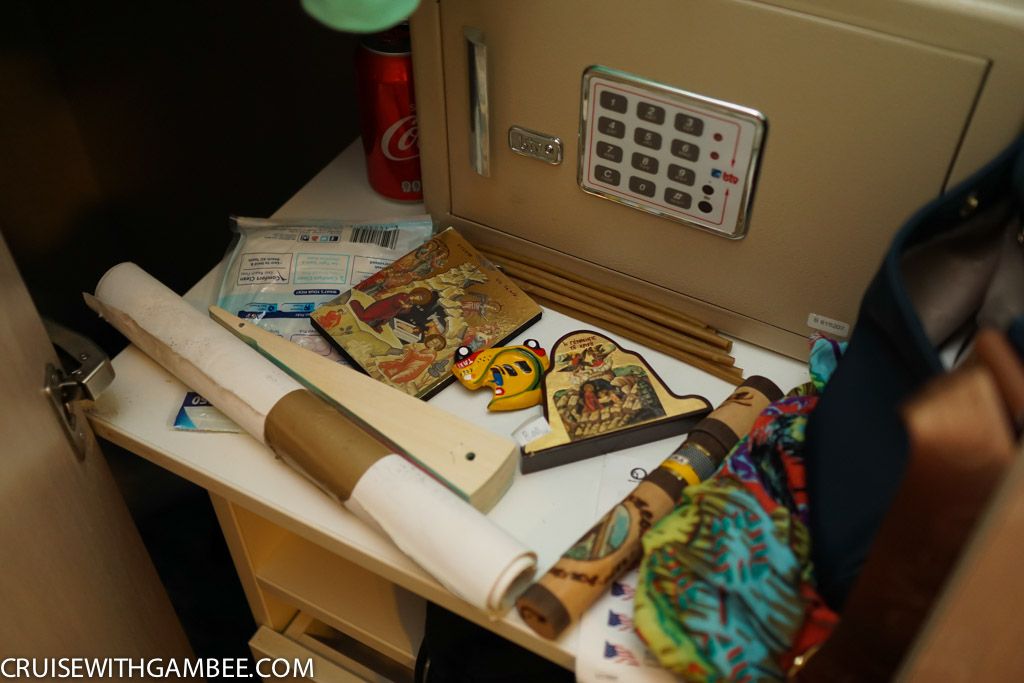 Later we headed to the usual AFT MDR to have dinner. I prefer this one because of the views, the other one is located mid ship. I have never eaten there.
The menu for that night.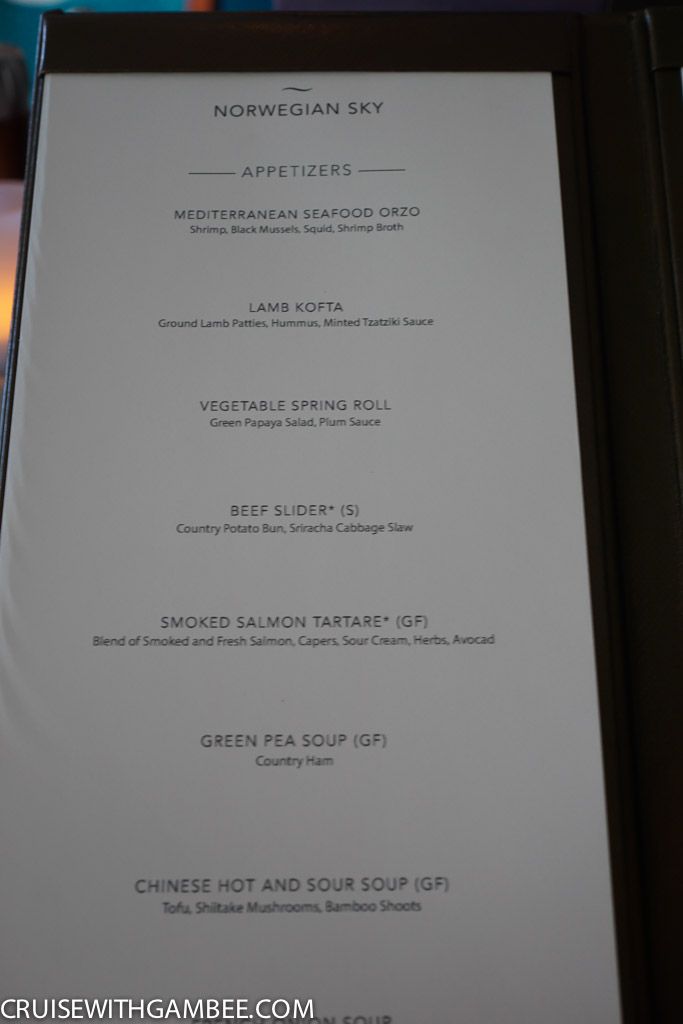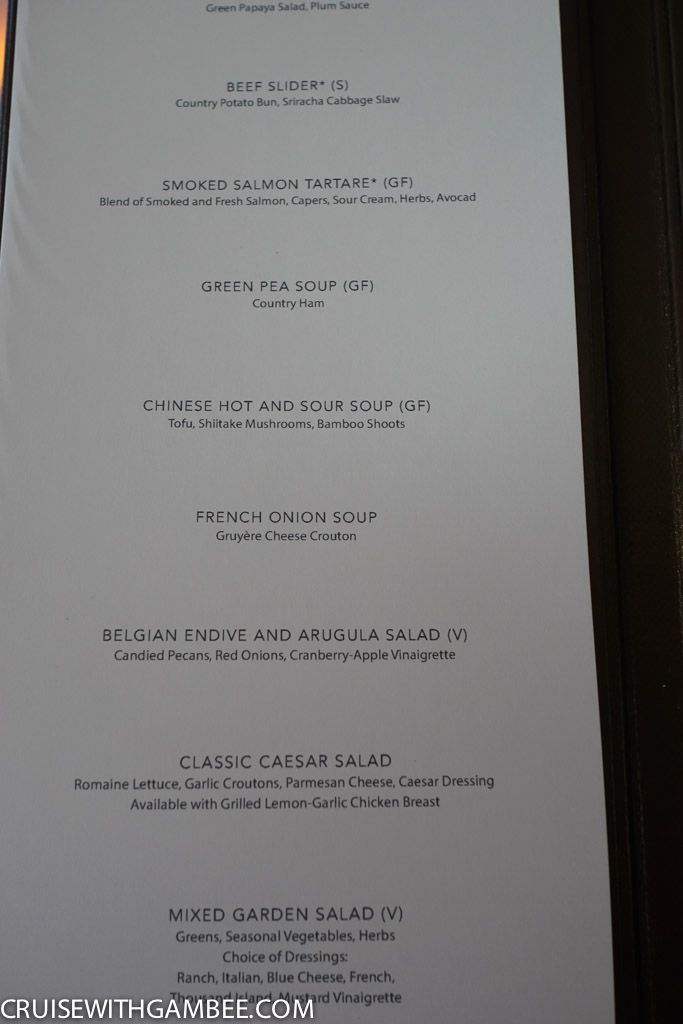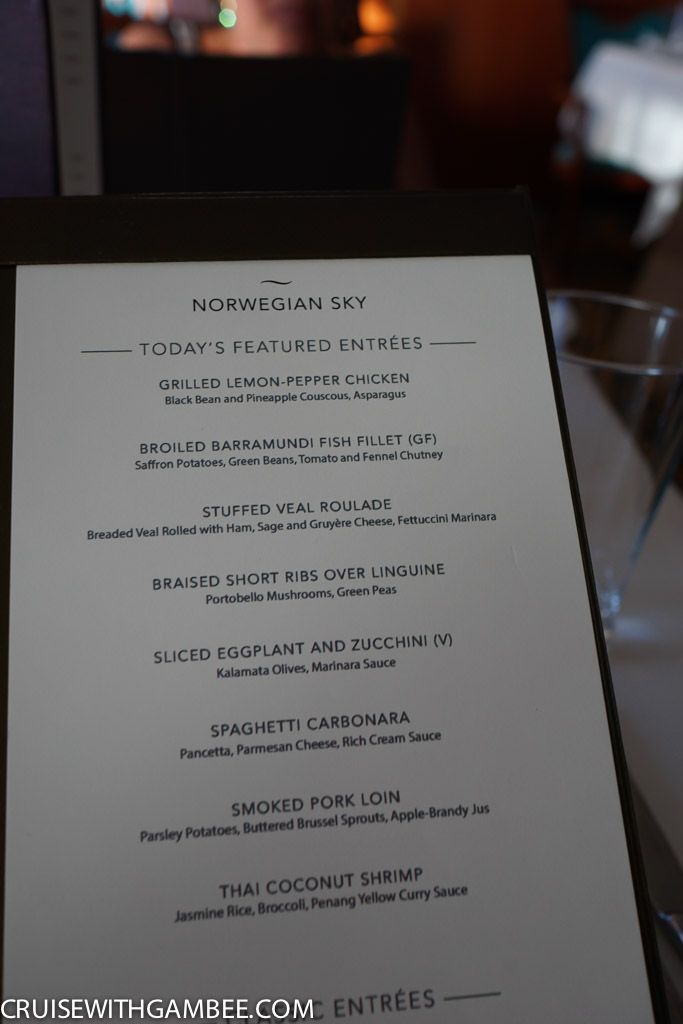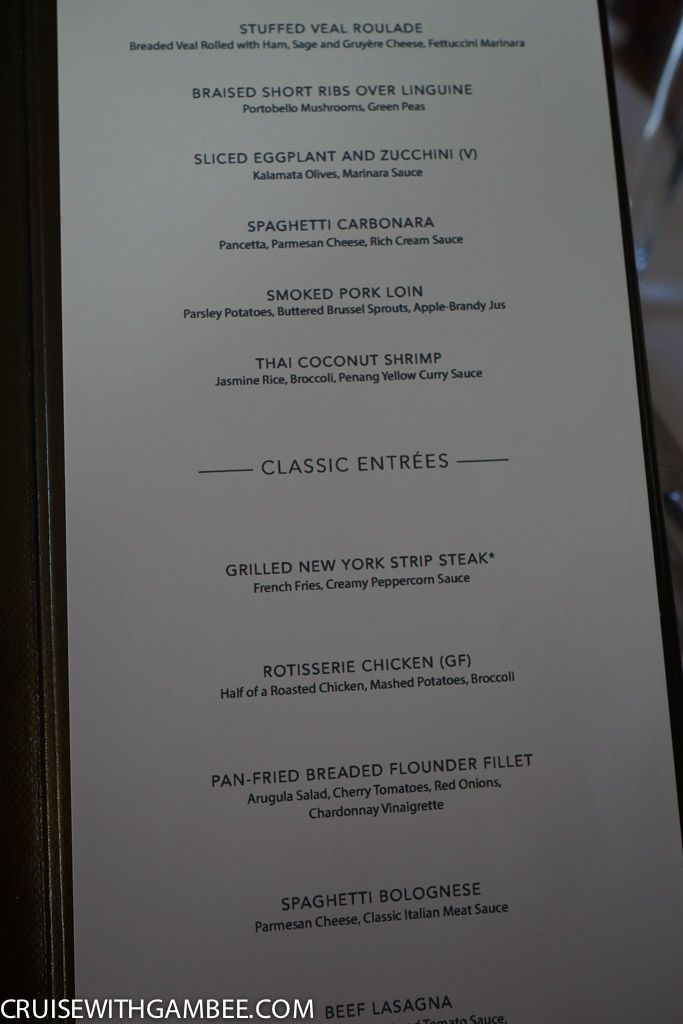 We did not have a window table, but we had one close enough so that we could still enjoy the view.
I did some more studying while enjoying a martini.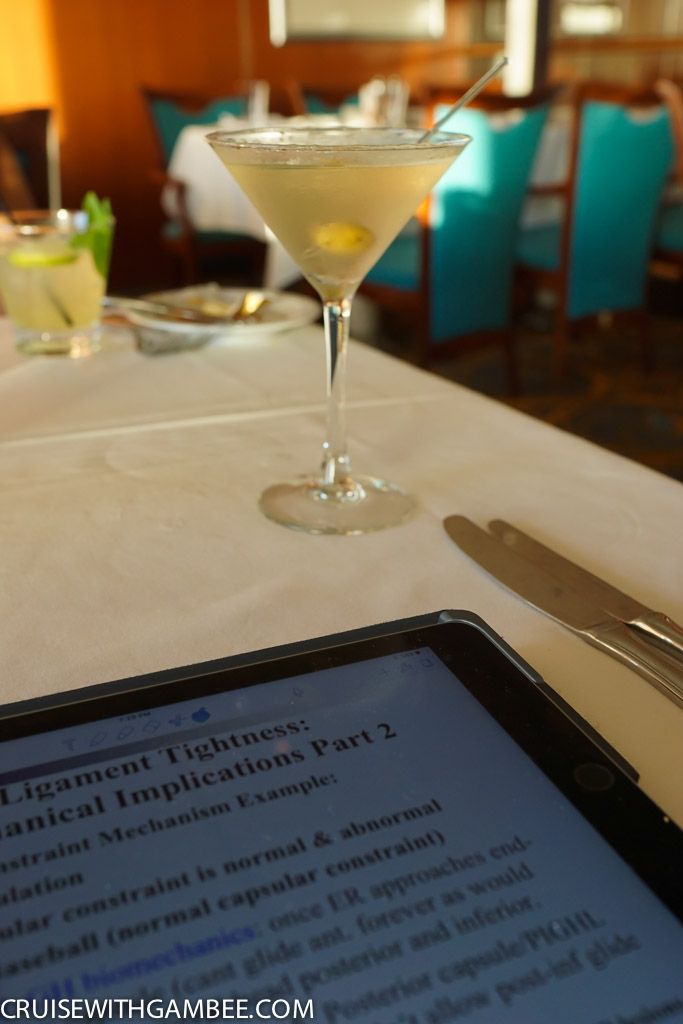 I got the lamb kofta, which was excellent!
Mom got the seafood rice, also very nice for an appetizer.
For dinner got mom a steak, which was good. She usually just gets steak on ships, I am not sure why.
And I got the stuffed veal, this was not good at all. I really don't know why I ordered it, my experience with stuffed food on ships is not the best. But I ate some of it, just enough to fill me up.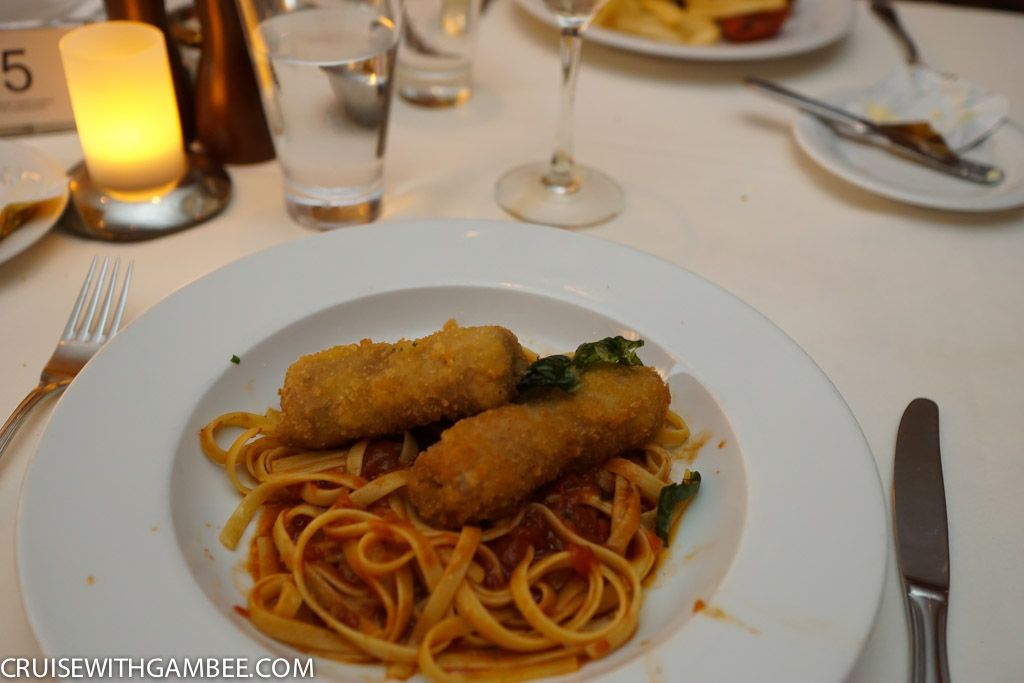 The server playing with the curtains. It was funny, some tables wanted it down, and others up. You could see his frustration trying to please them all, poor guy.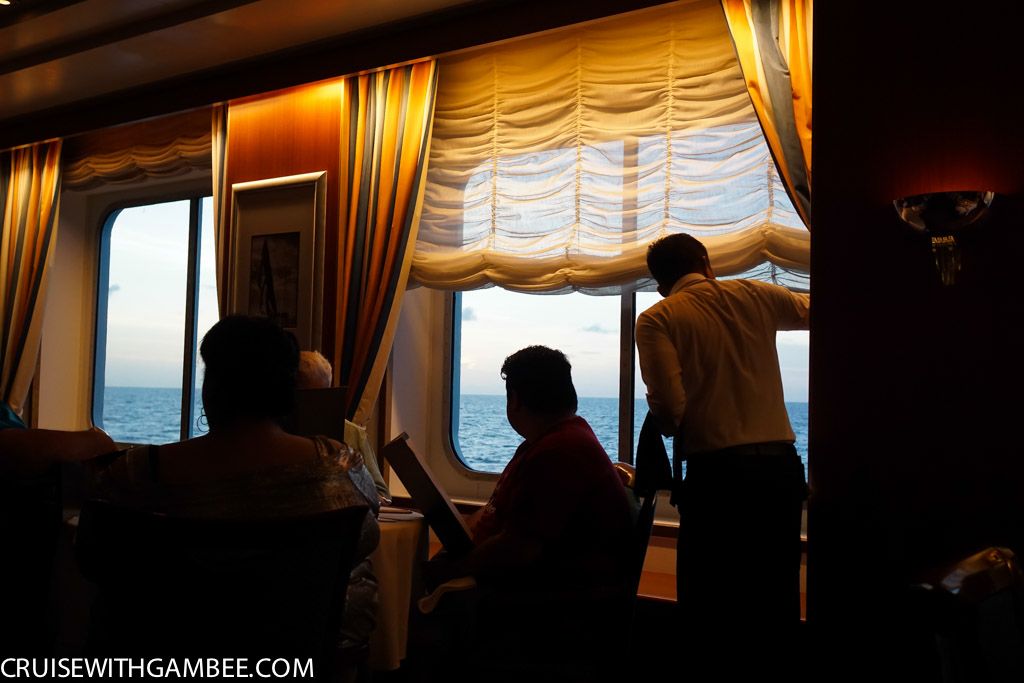 We left and we went to the promenade to look at the sunset, which was gorgeous.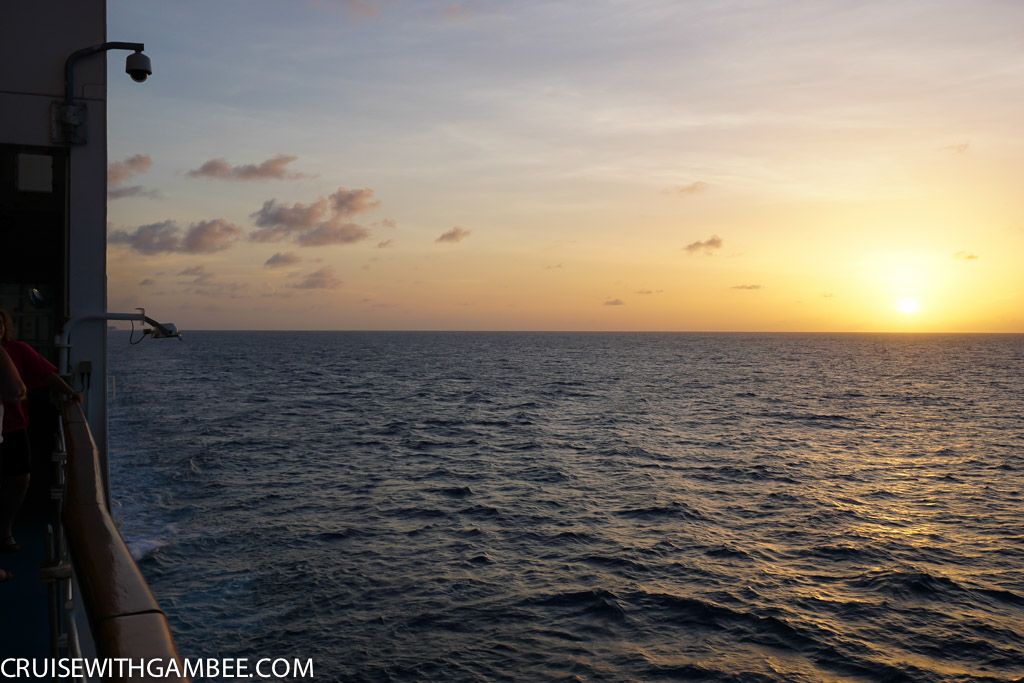 We decided to try some desserts at the buffet. I forgot to mention that was the only day that the service was a little slow on the MDR. Thus, I did not feel like waiting for the dessert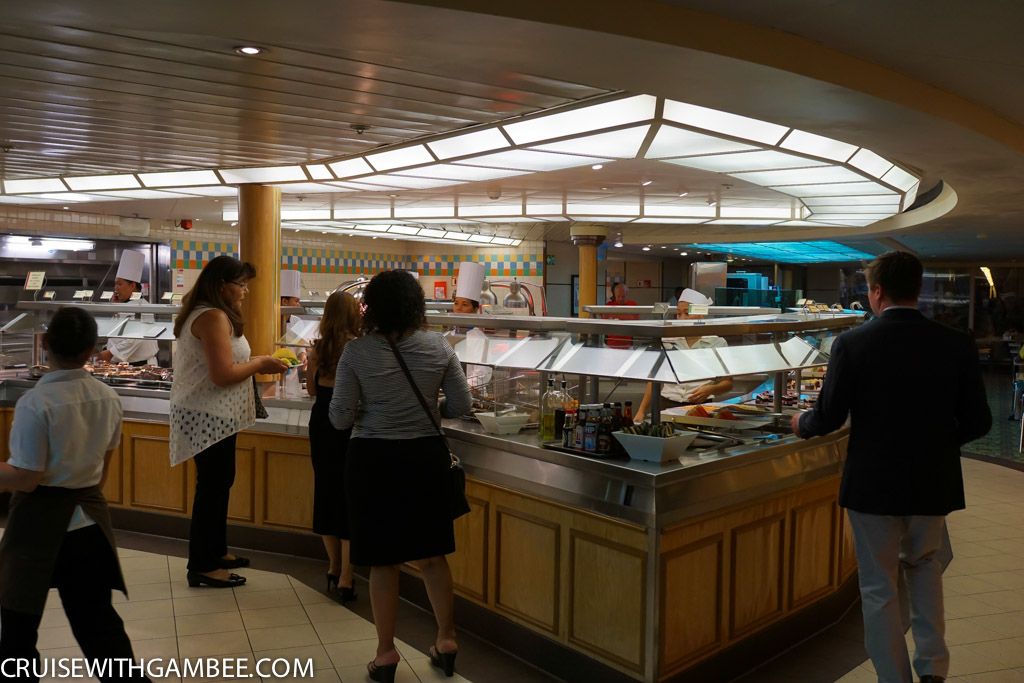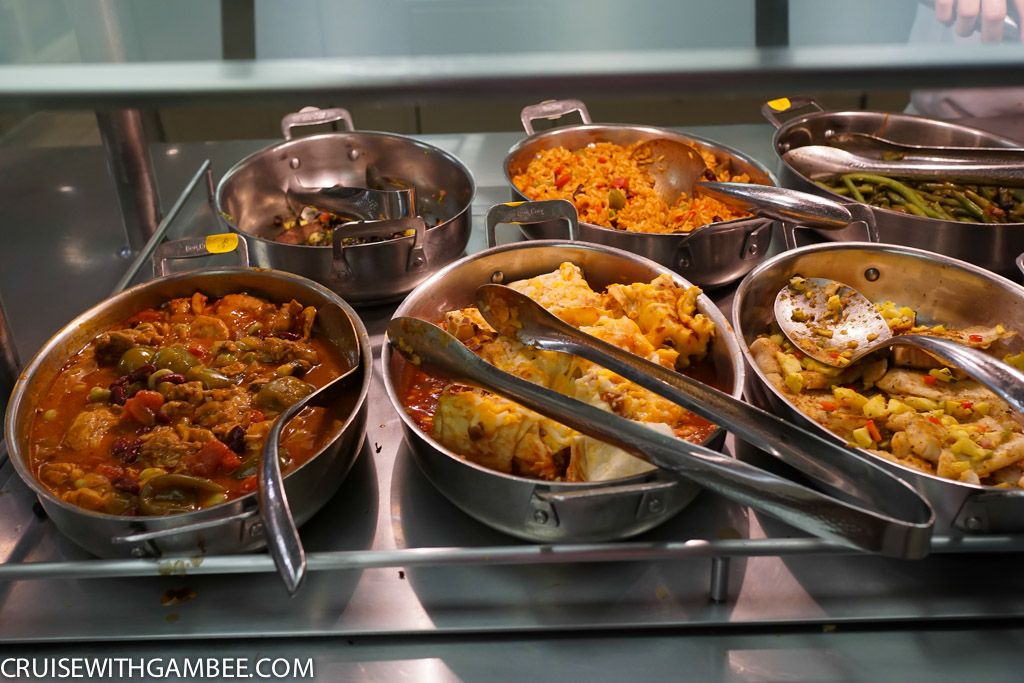 If I had known they had tacos, I would have eaten them. I bet you they were much better than the veal in the MDR.
I had an eclair, I think, lol.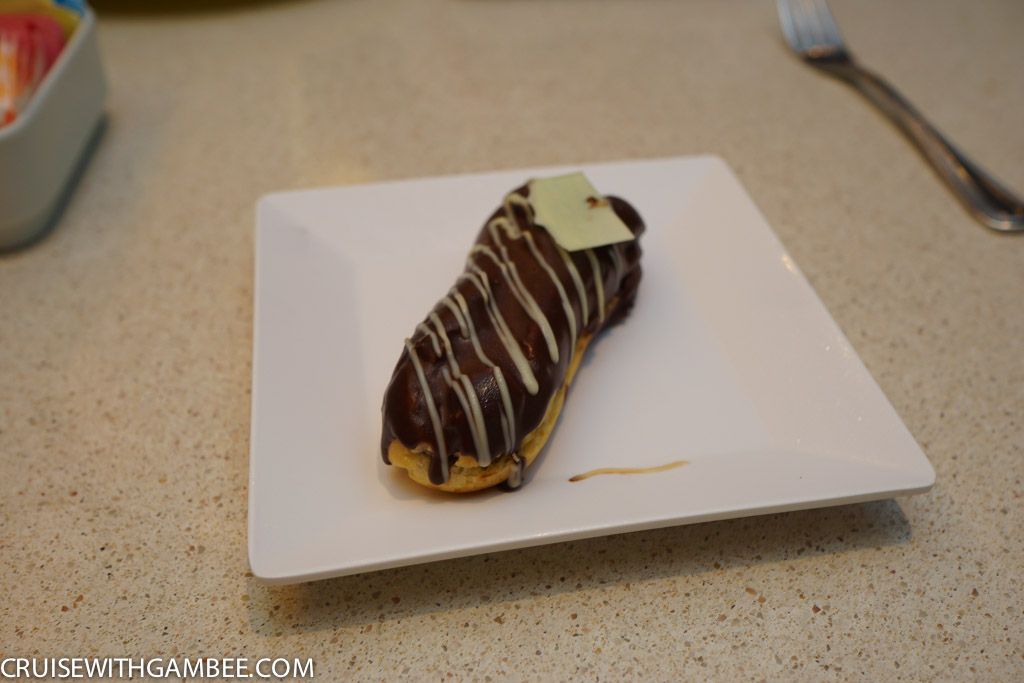 After the dessert we went to refill our drinks on the aft of the ship.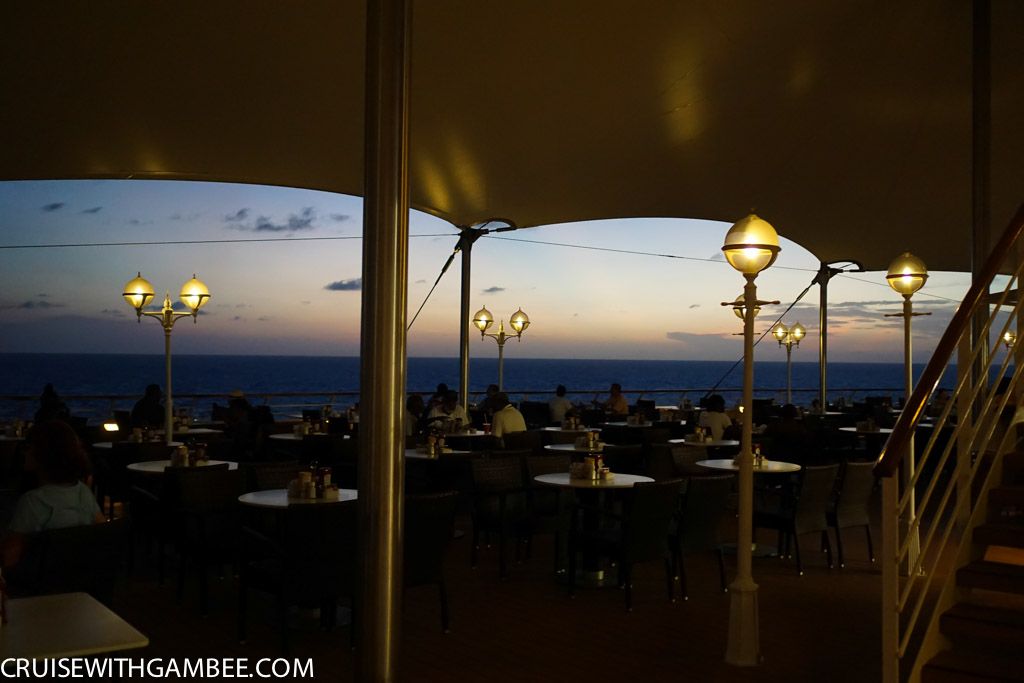 Got another martini.
We walked for a little while around the ship and I took some pictures.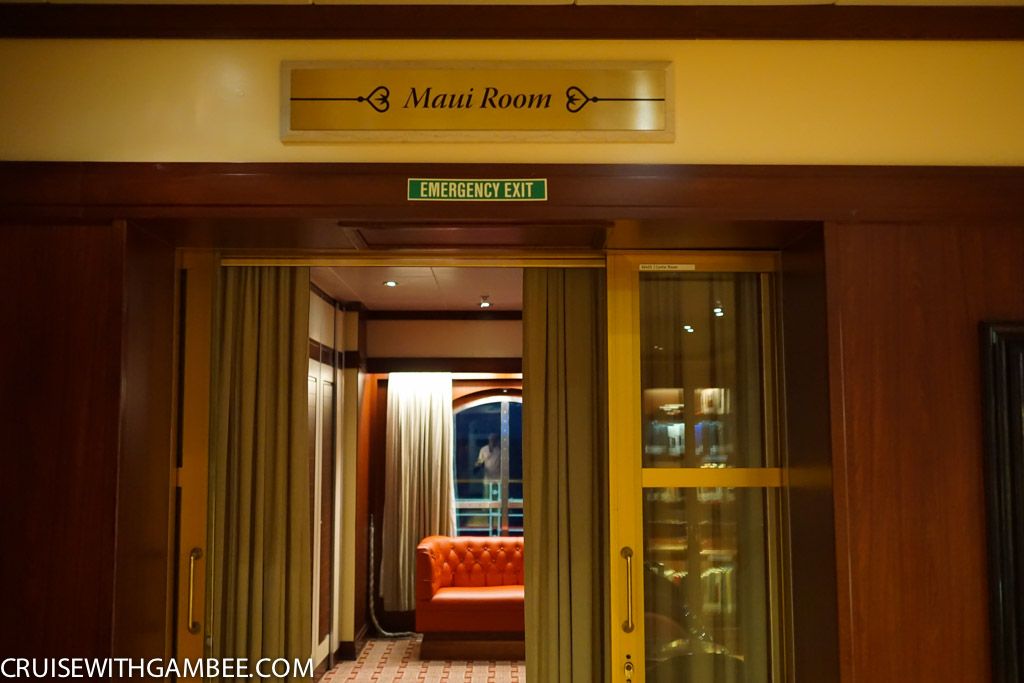 Here is the library.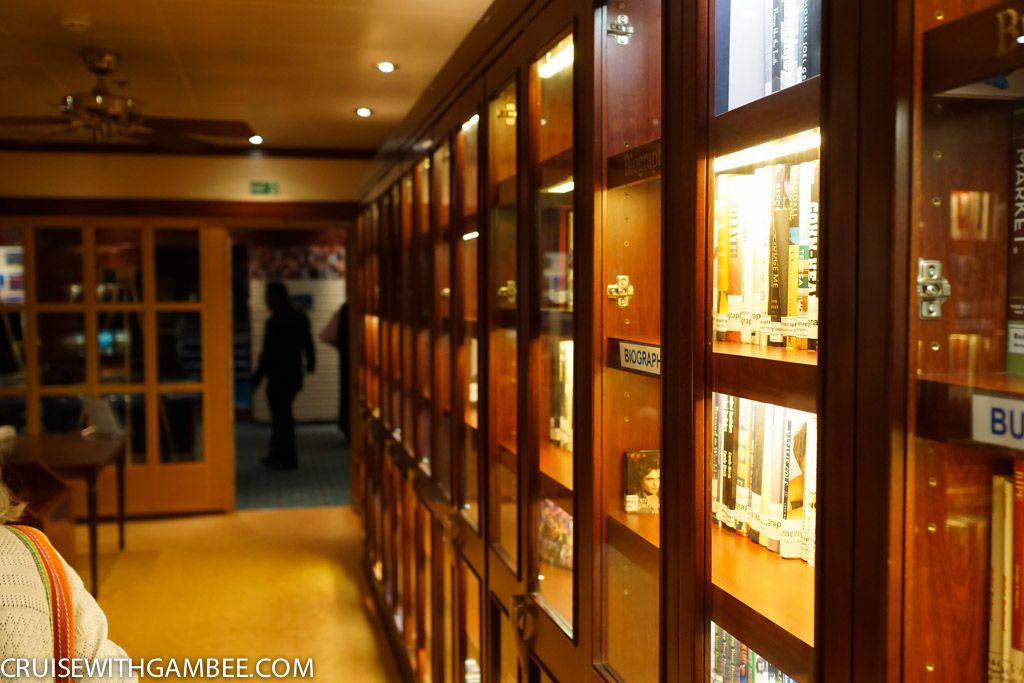 I have always loved this model, since my very first cruise on the Sky.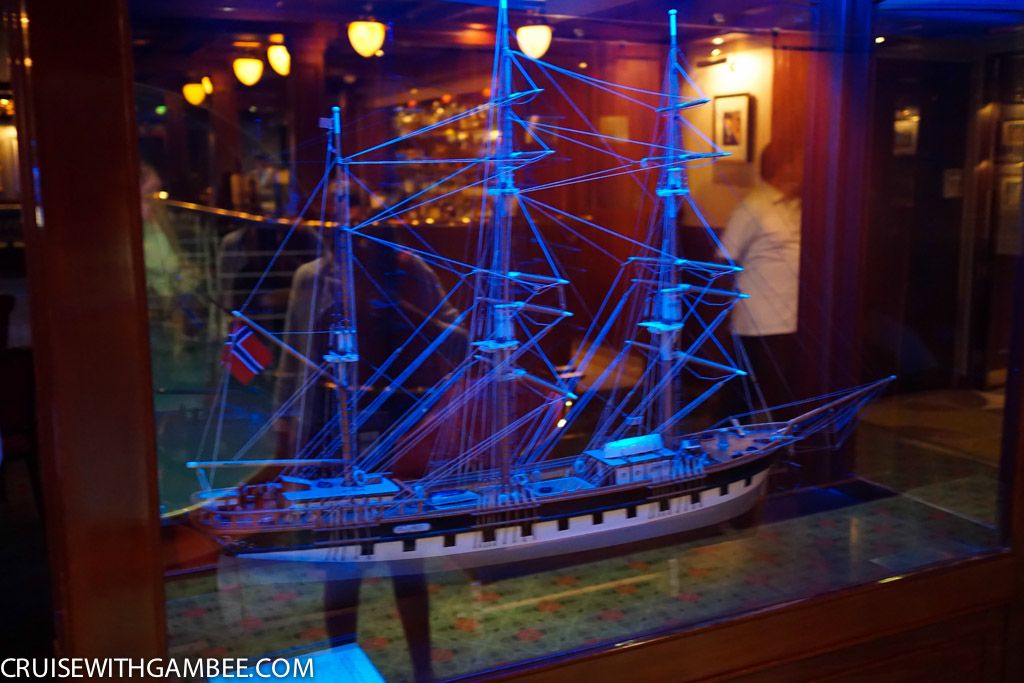 And the lounge has a really nice atmosphere.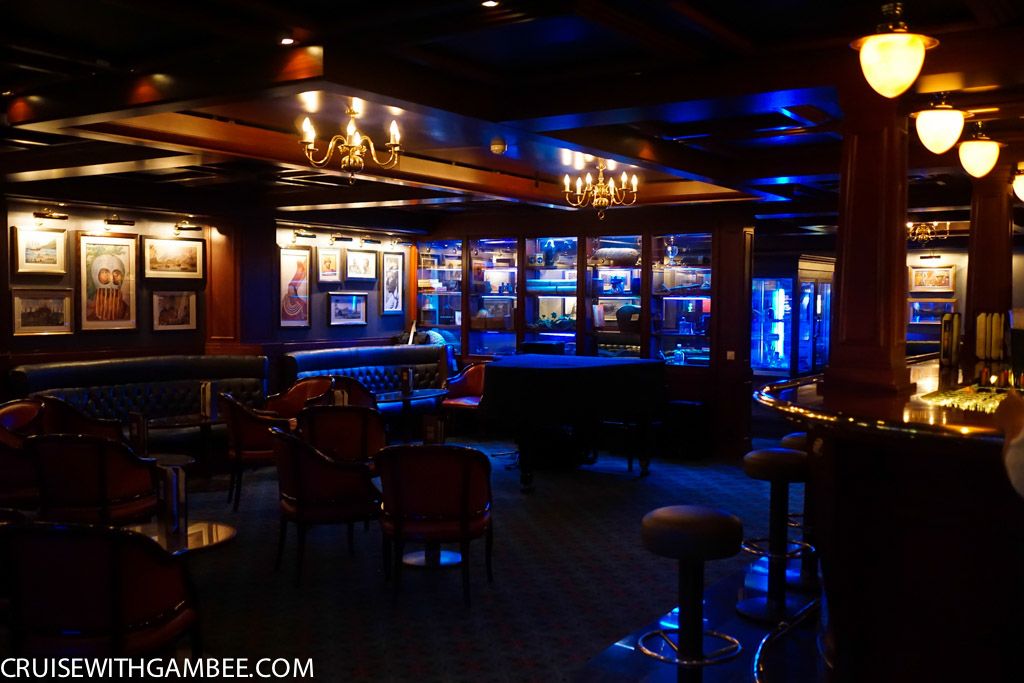 While walking around, we found the love and marriage show and we decided to take seat and enjoy it. We did not have the best angle of the stage, but we had some really nice sofas.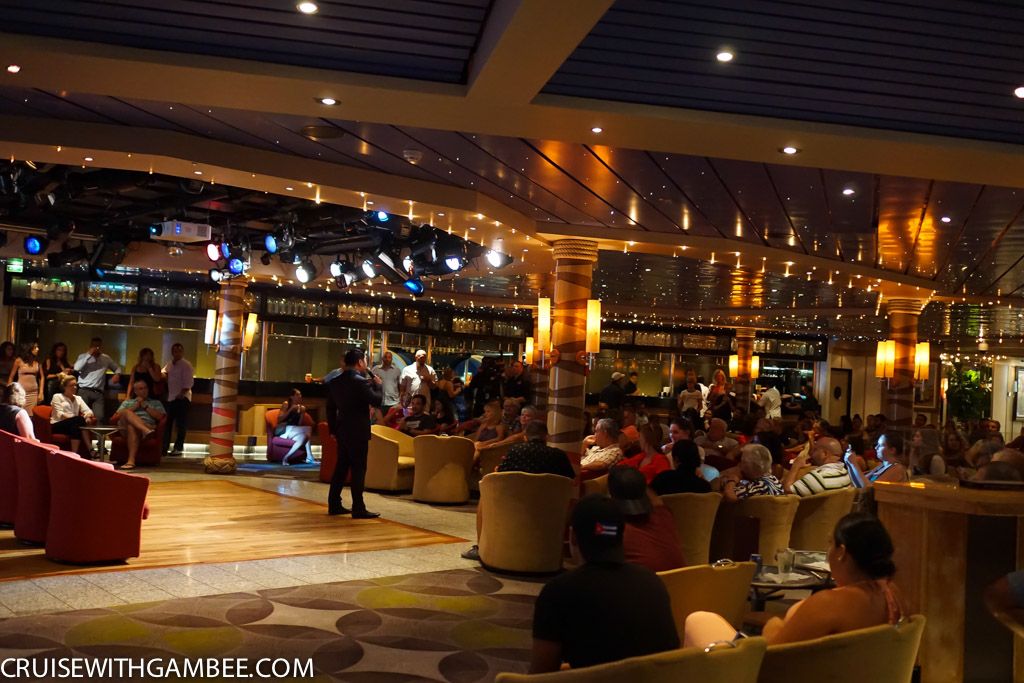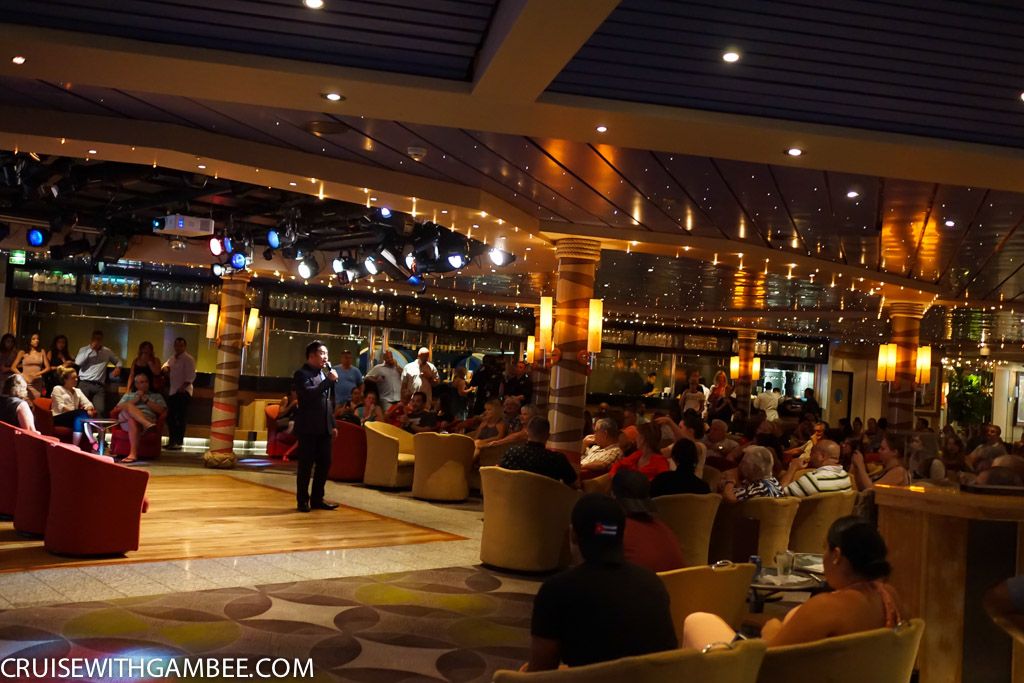 Well, up until this happened, lol, but thankfully he moved.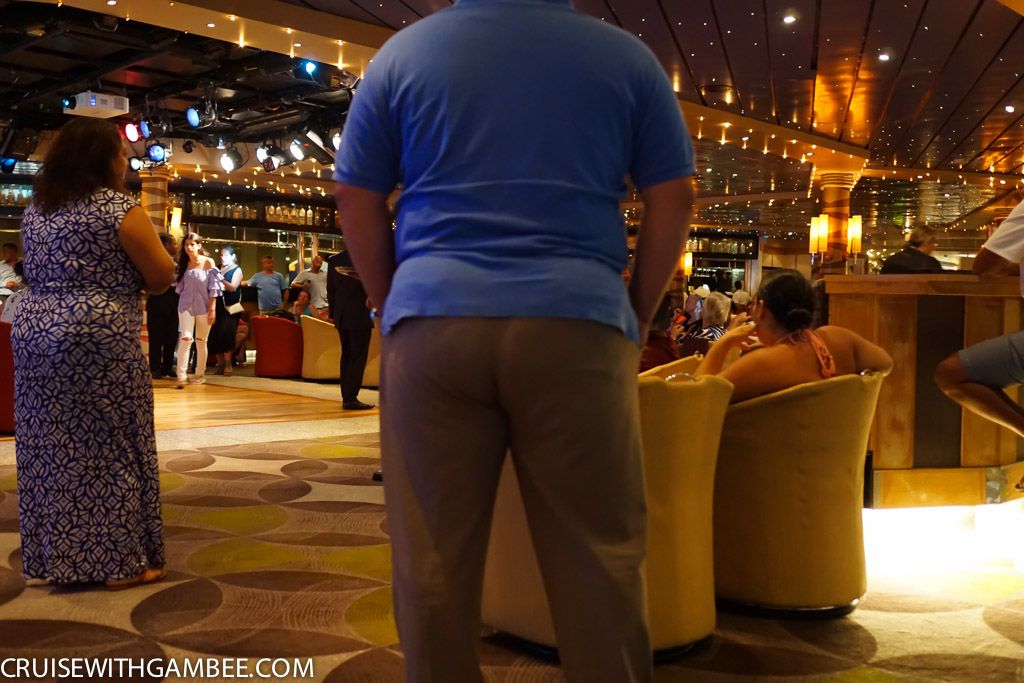 I took some pics of the drink list.