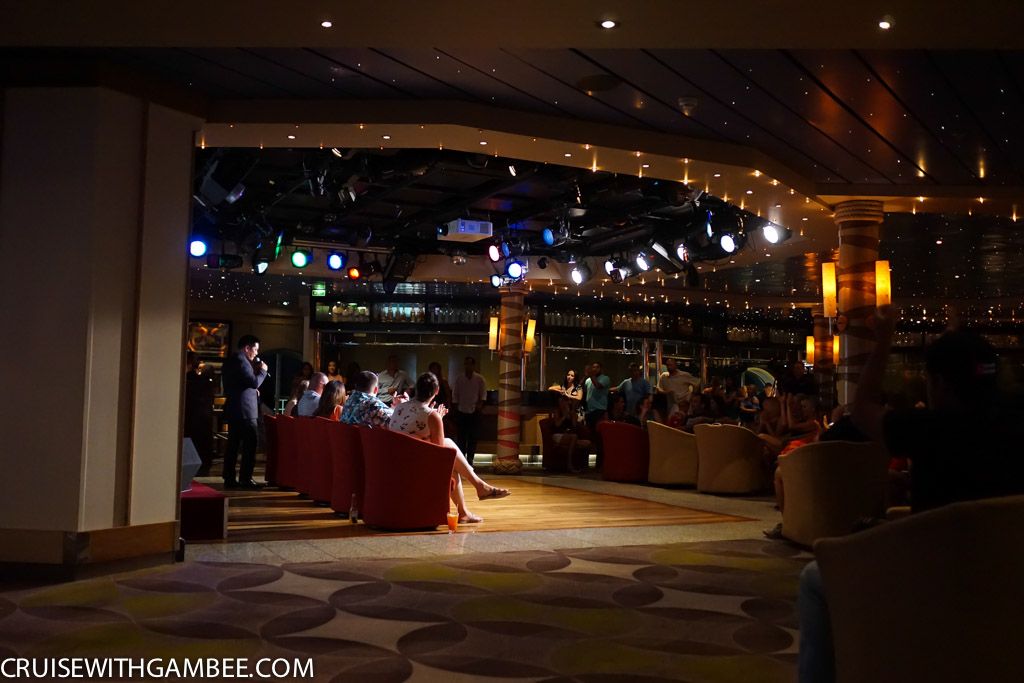 A cocktail server came by, and I ordered another martini. By then I was really starting to feel the effect.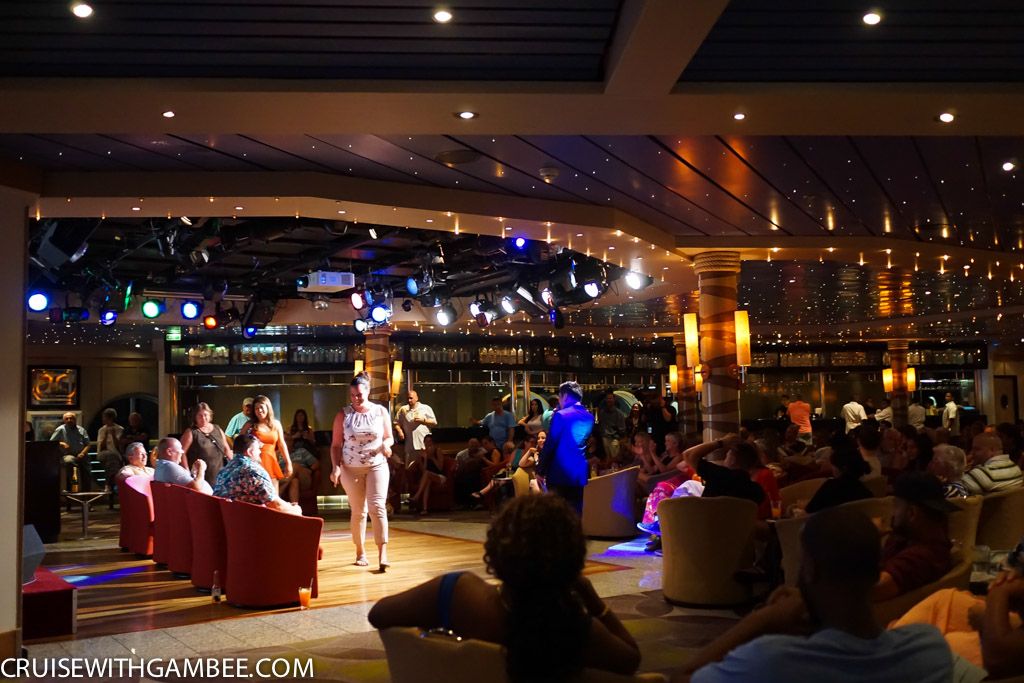 The show was good, but you know, seen one of them you saw them all. It is good to pass the time and have a few laughs, I was pretty much just enjoying my drinks, and I think mom was busy on her phone as usual.
After some time there I noticed that the bar next to us had a really good singer, and it was nearly empty. So mom and I transferred there.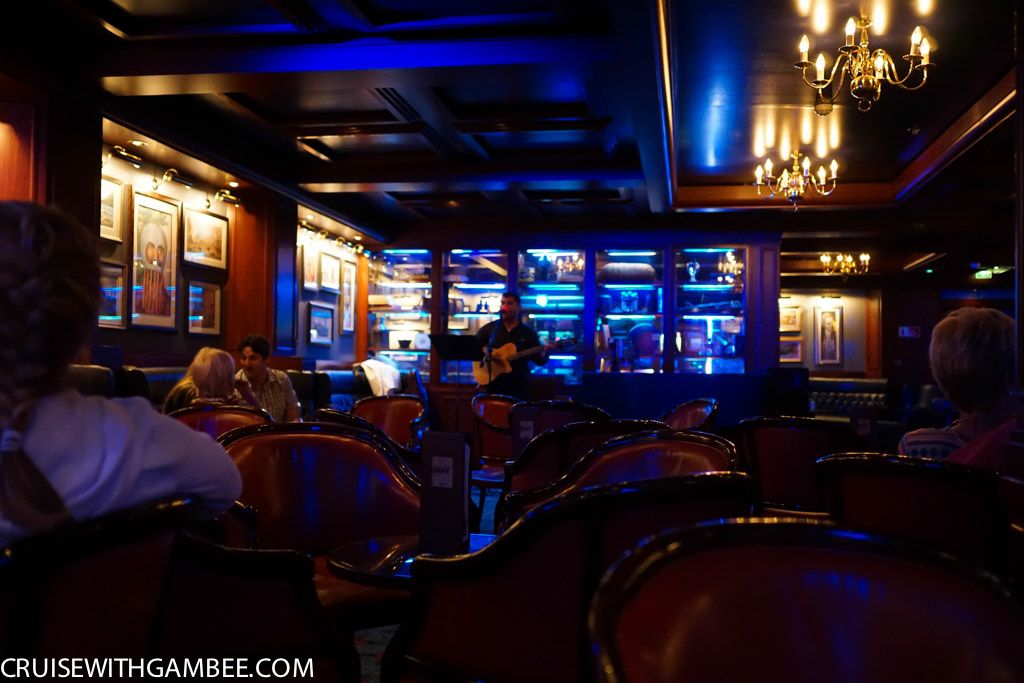 Ordered a mudslide for mom.
We had a really good time there, he had great taste in music. Of course it helped that I was lit by then.
After he finished, we stepped outside for a couple of pictures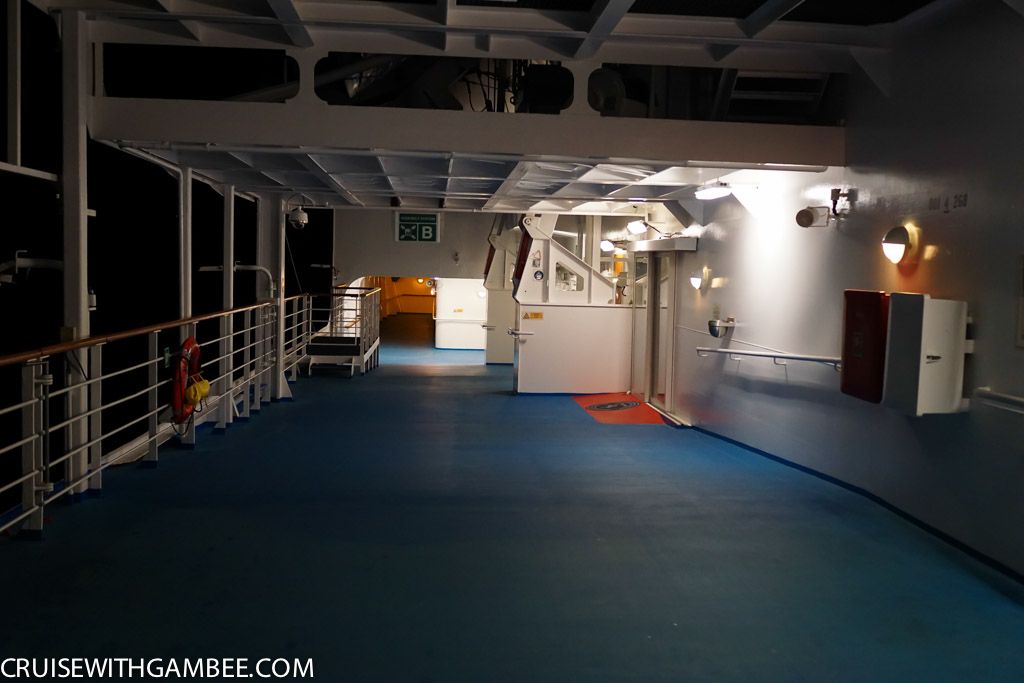 And then headed to the main theater, which by the way is aft and not fwd, like I am used to. We actually got lost and had to ask where it was.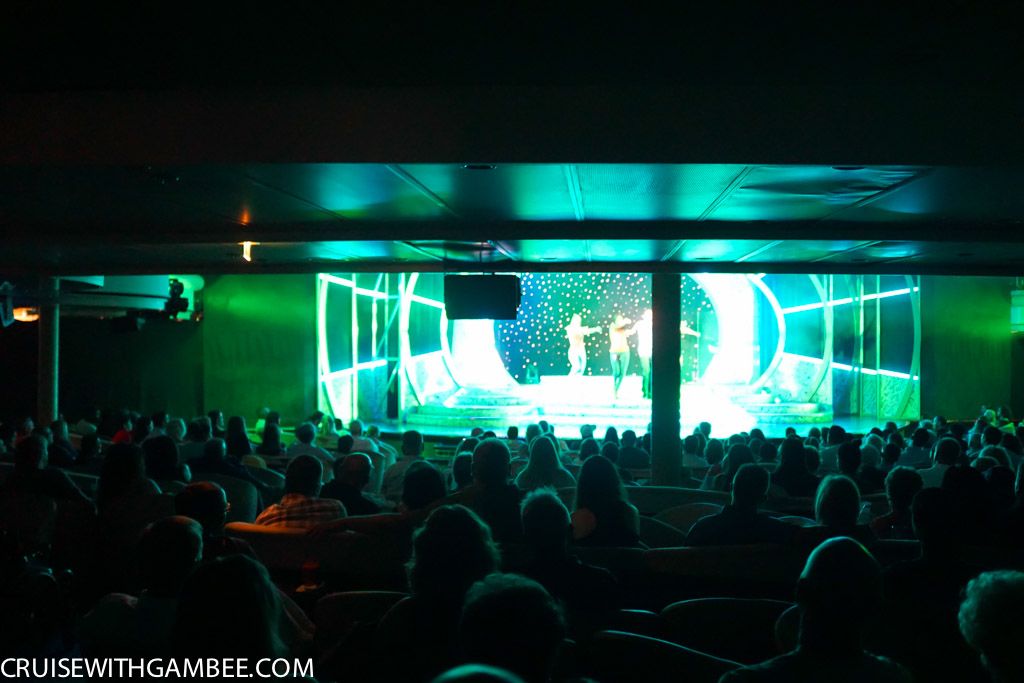 The show was good, with some good old music. The performers were very active and engaged. We really enjoyed it there.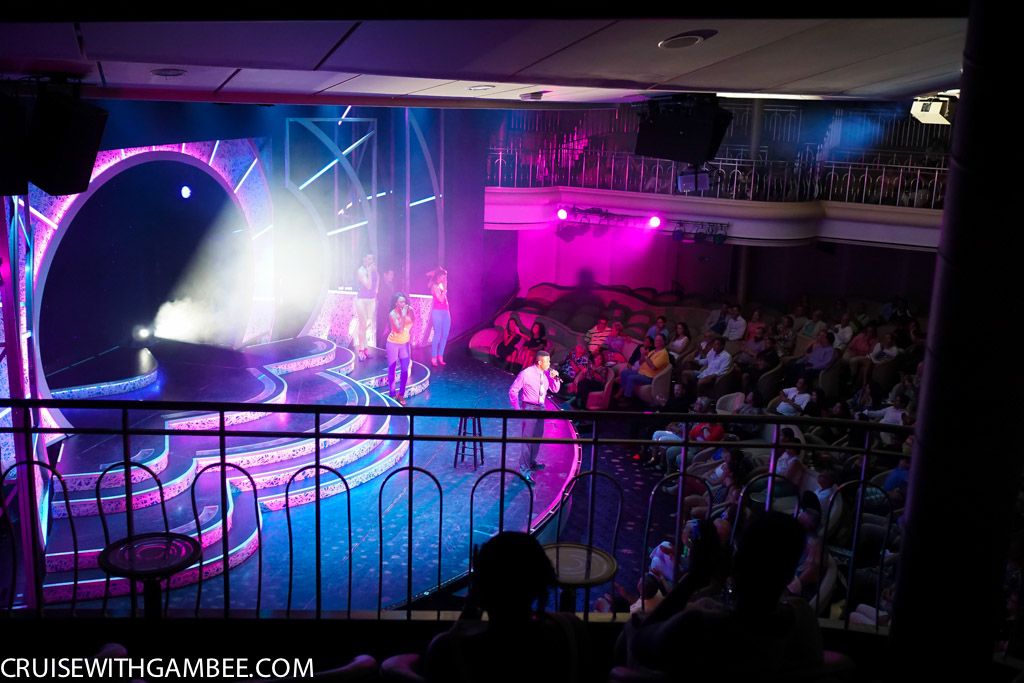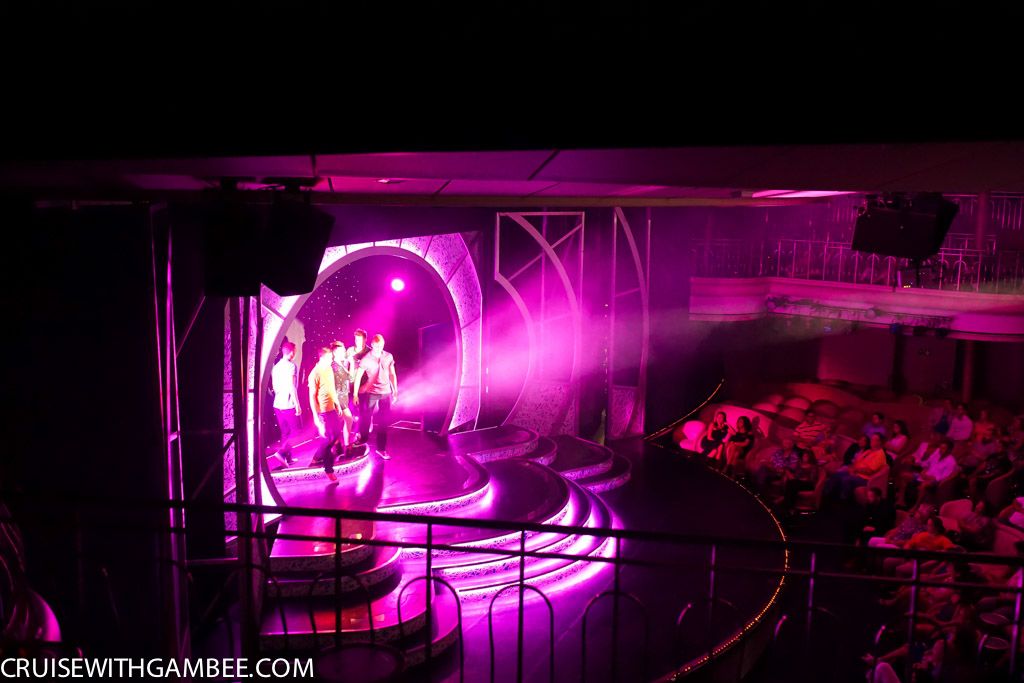 We left just before it finished and the crowds clogged the exit. I have learned to leave everything first, that way I don't have to be over protective with my mom, and push people away from her. I also noticed that people do not like this, lol, go figure. We stopped by the room, I think I needed to change batteries or something.
And we headed out to walk a little more, we went to ship stores.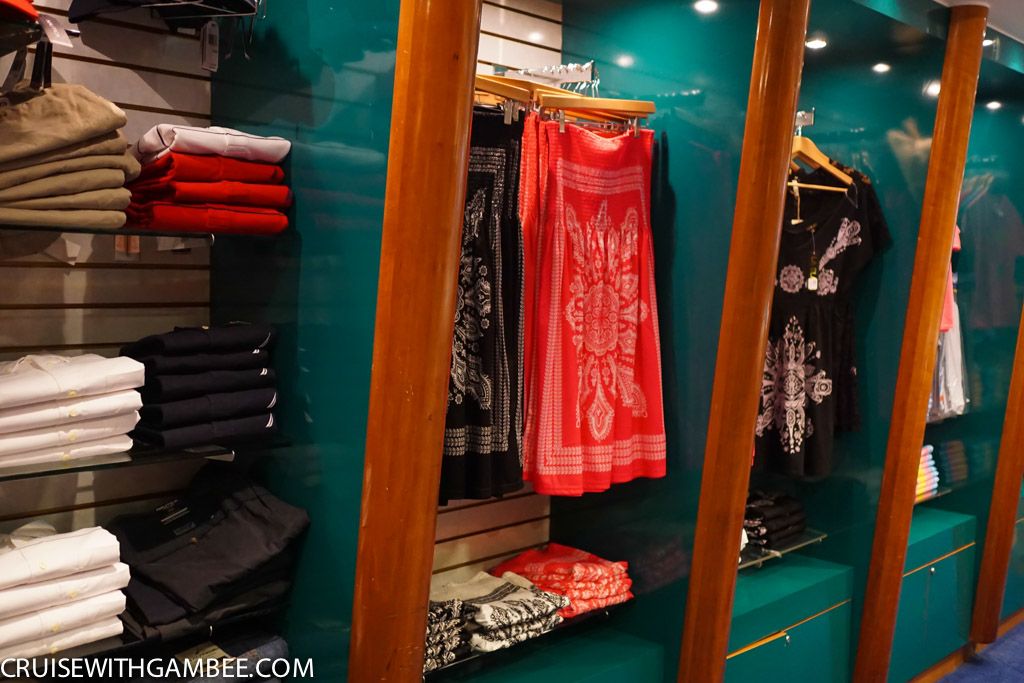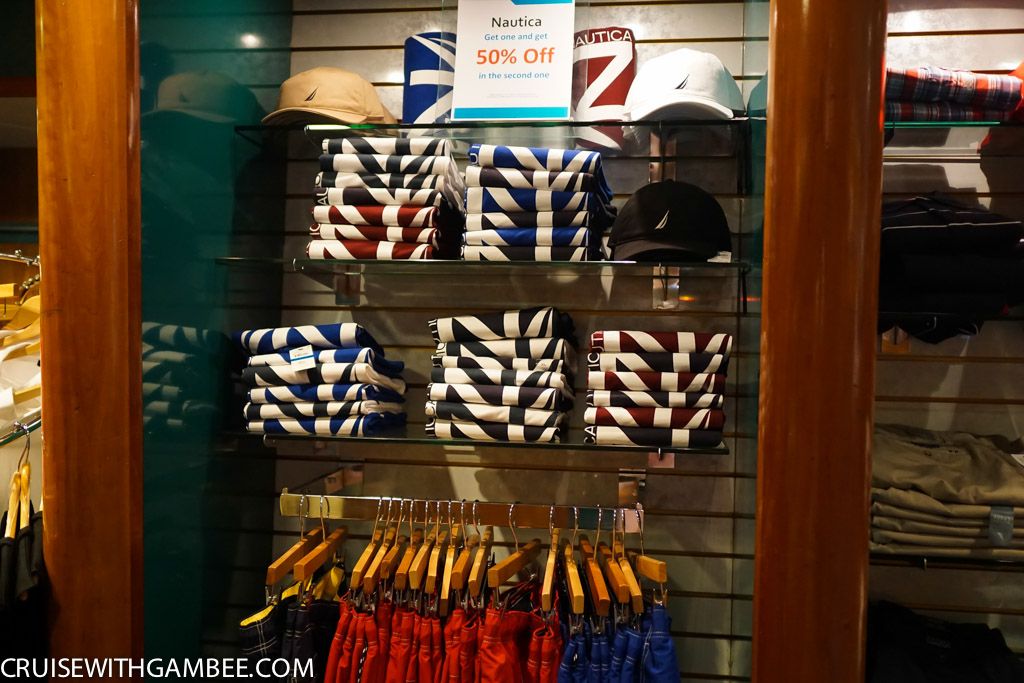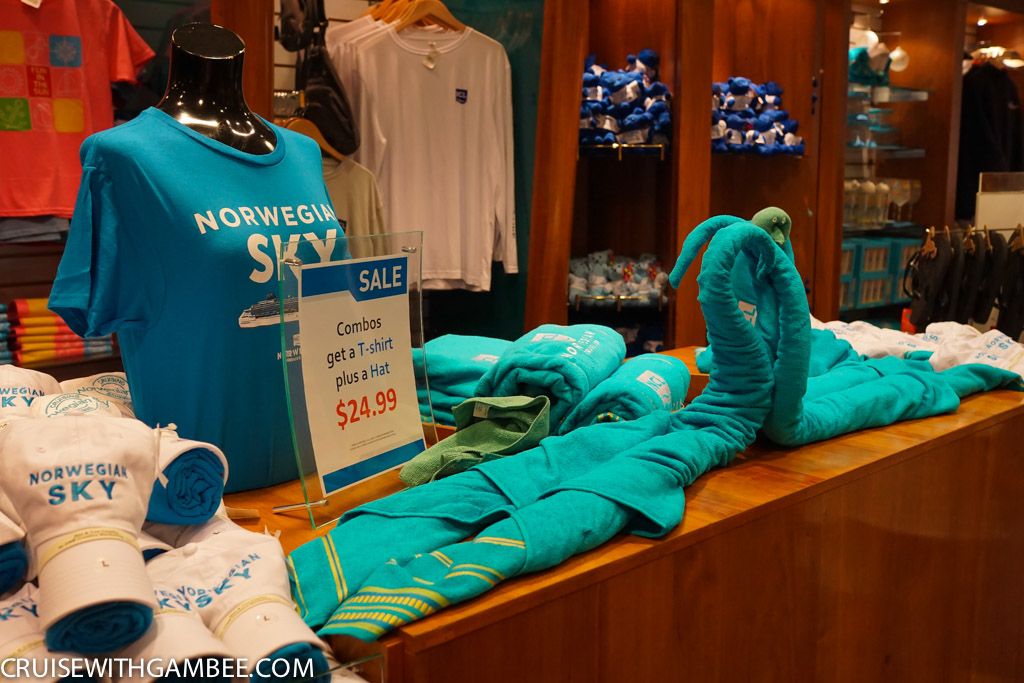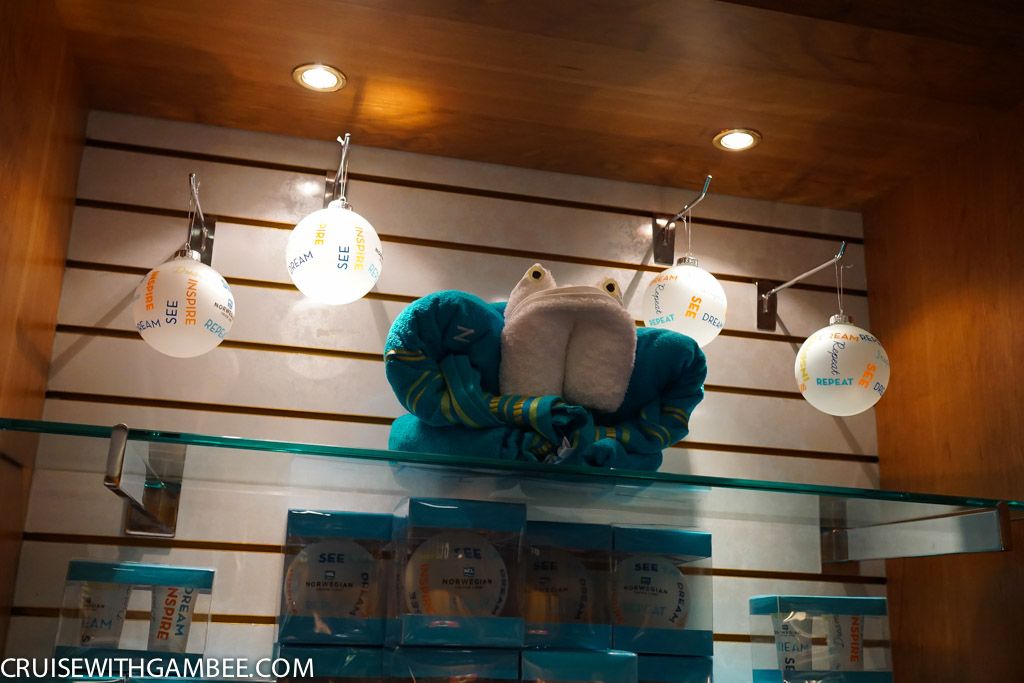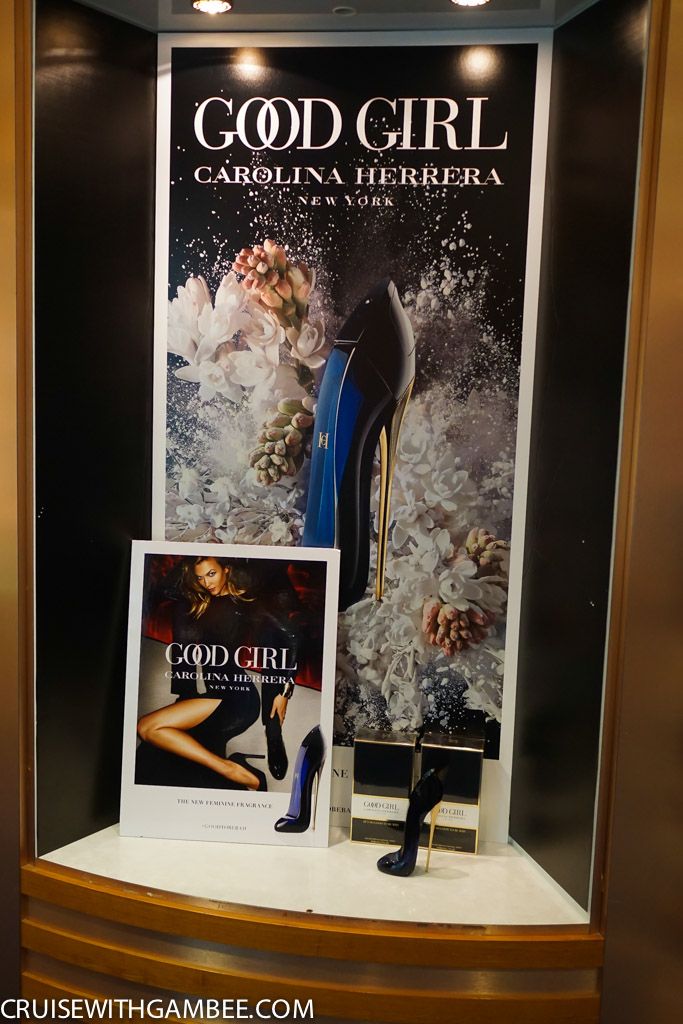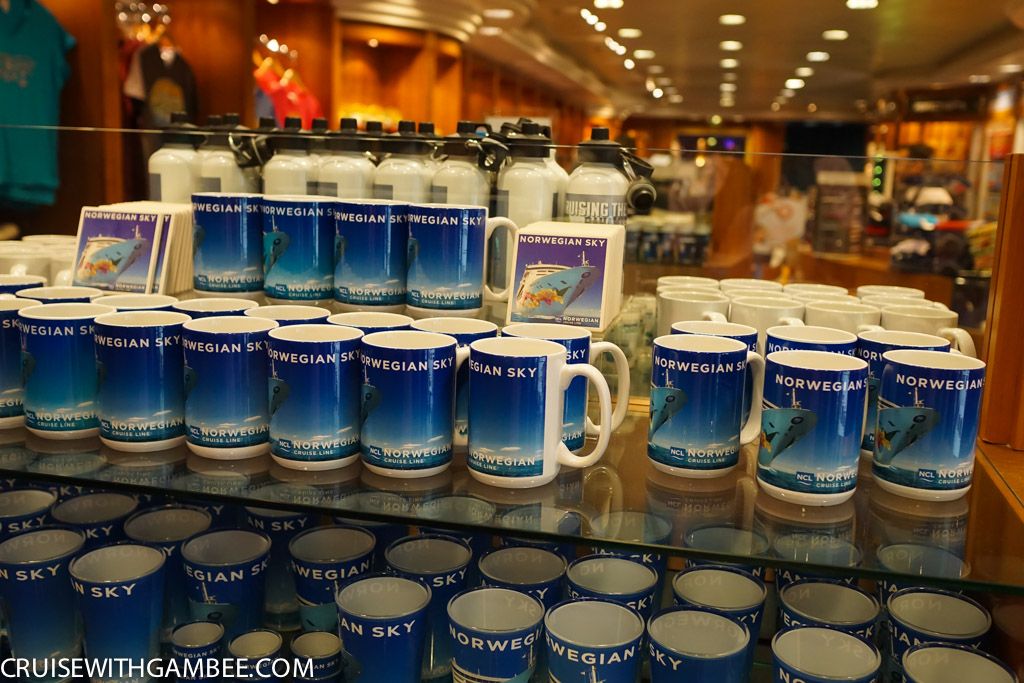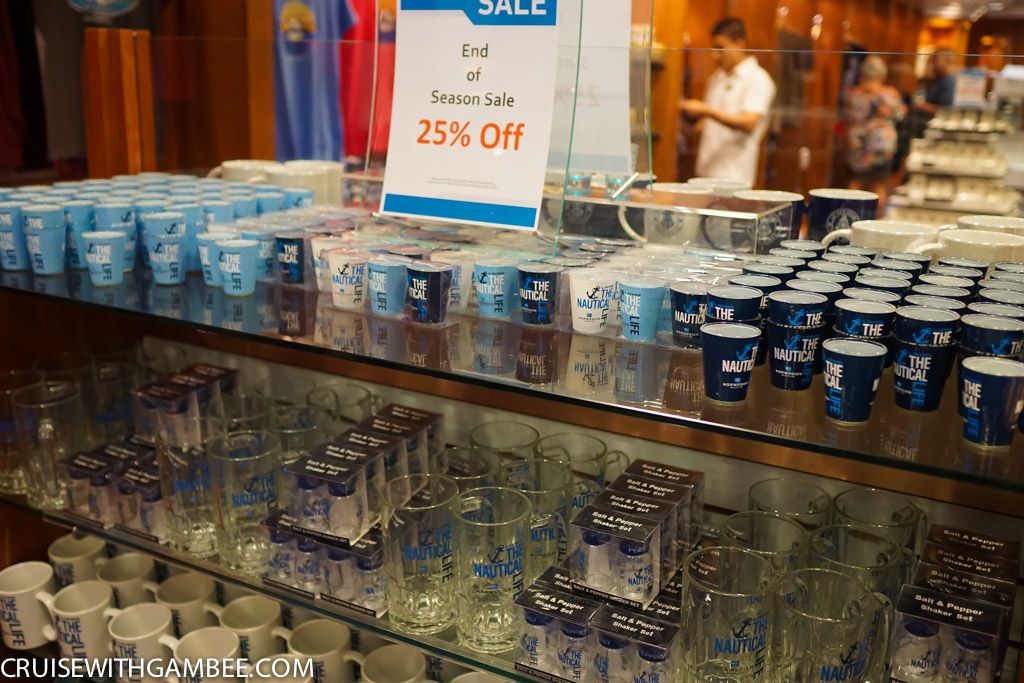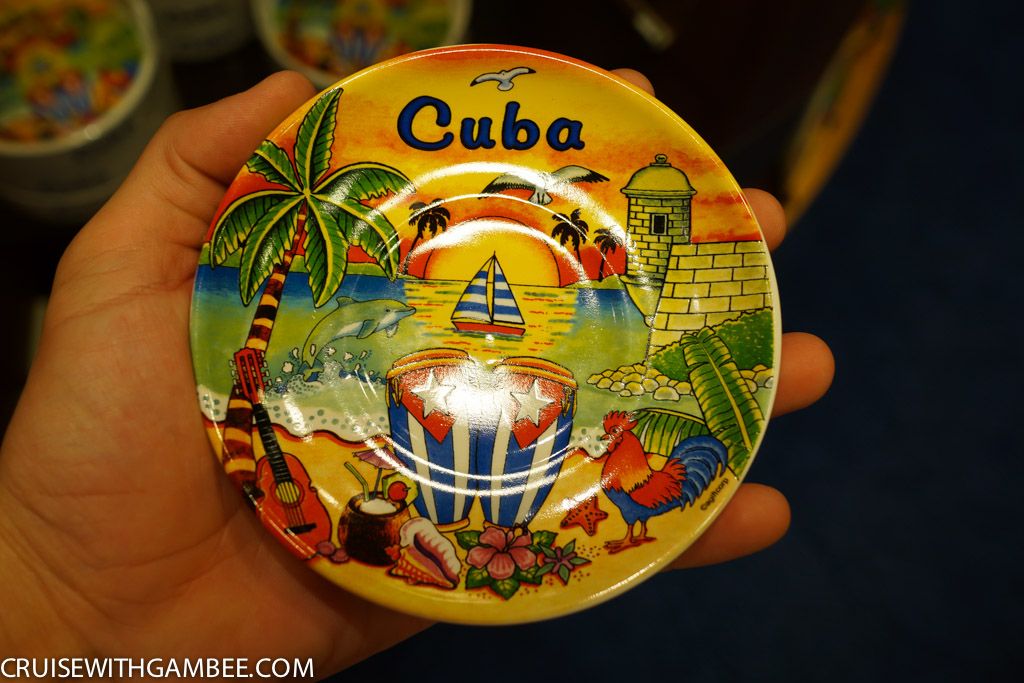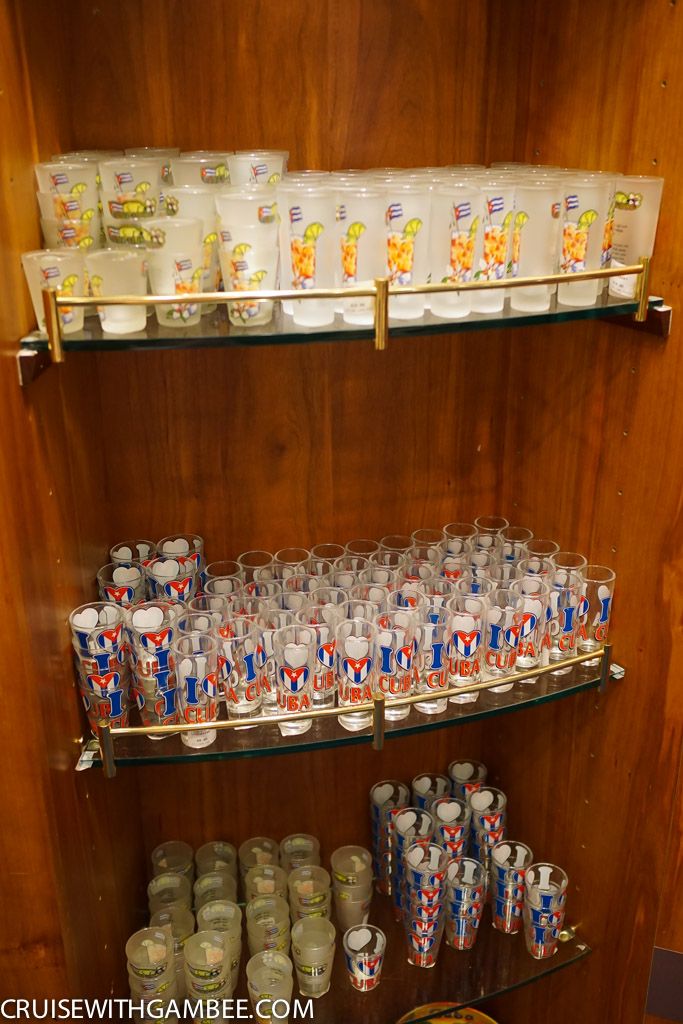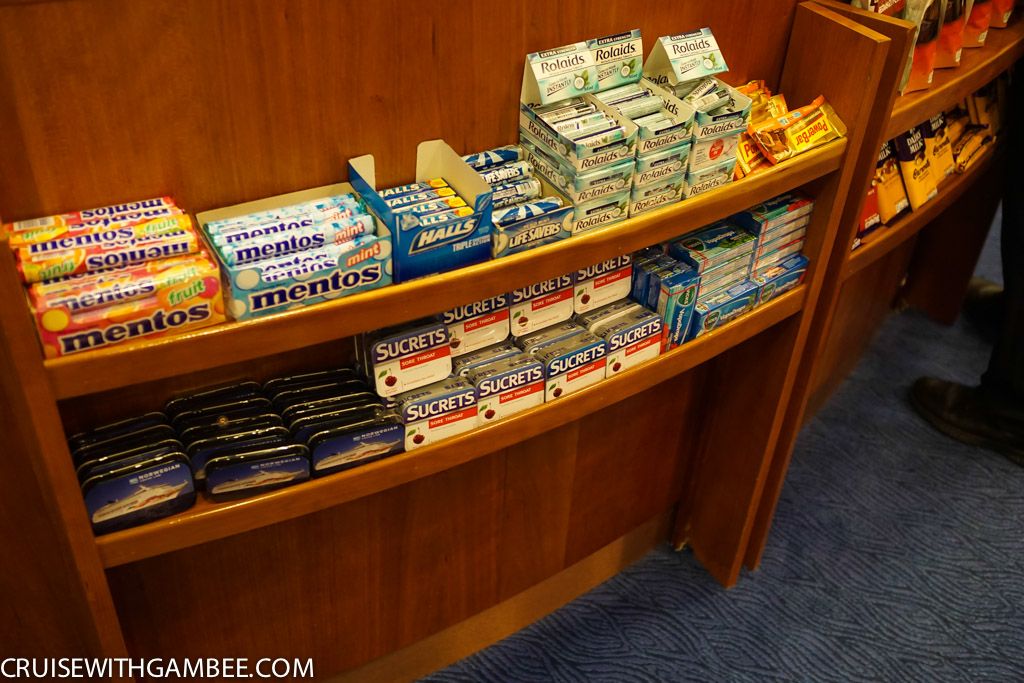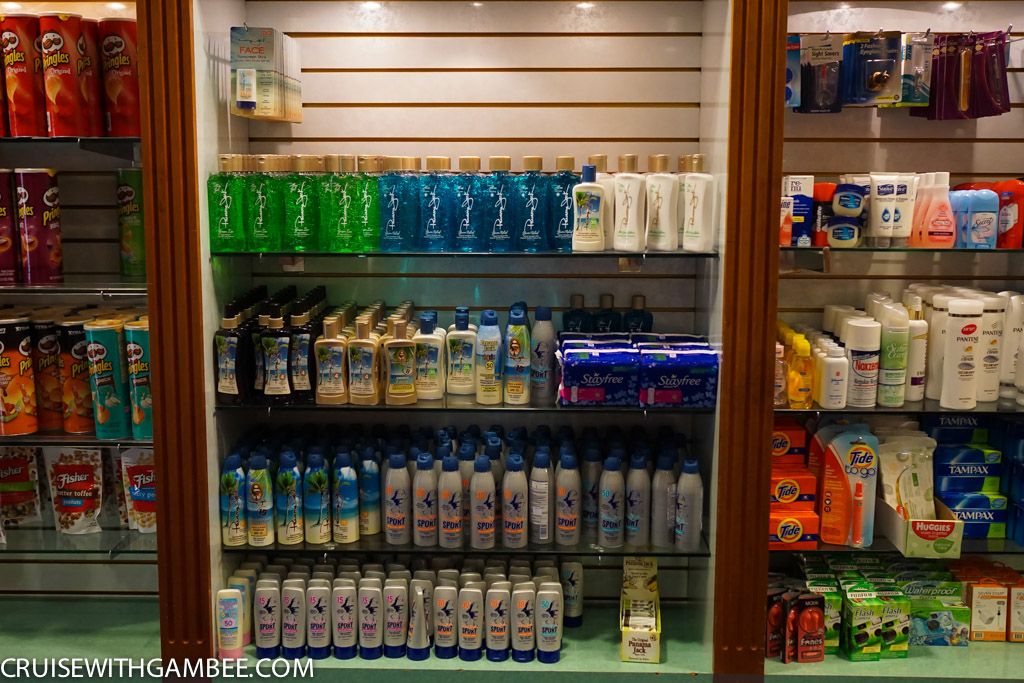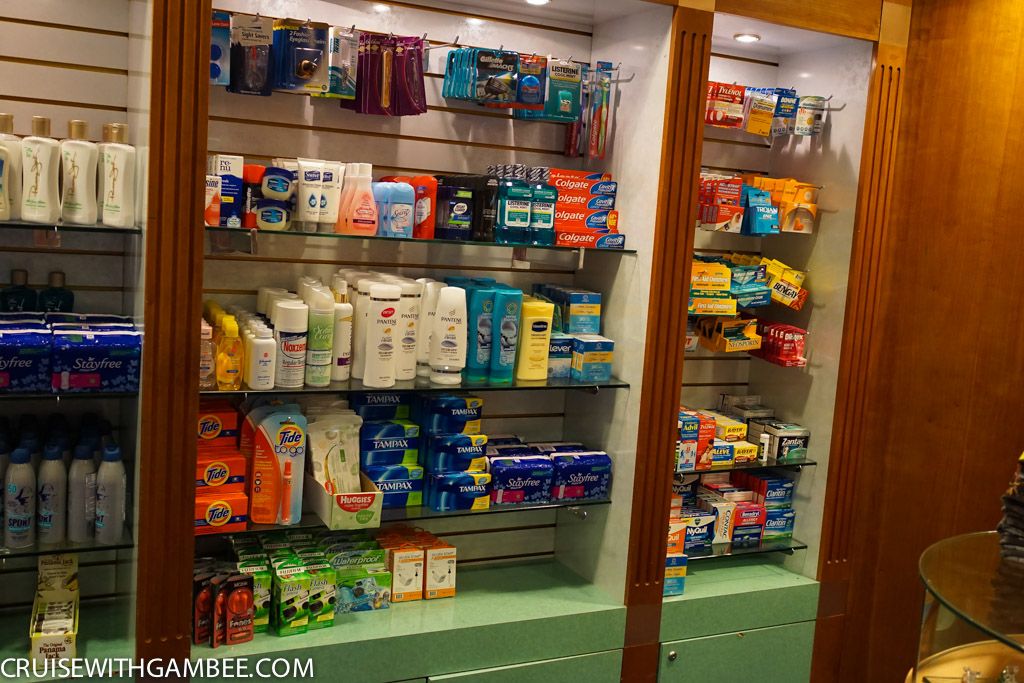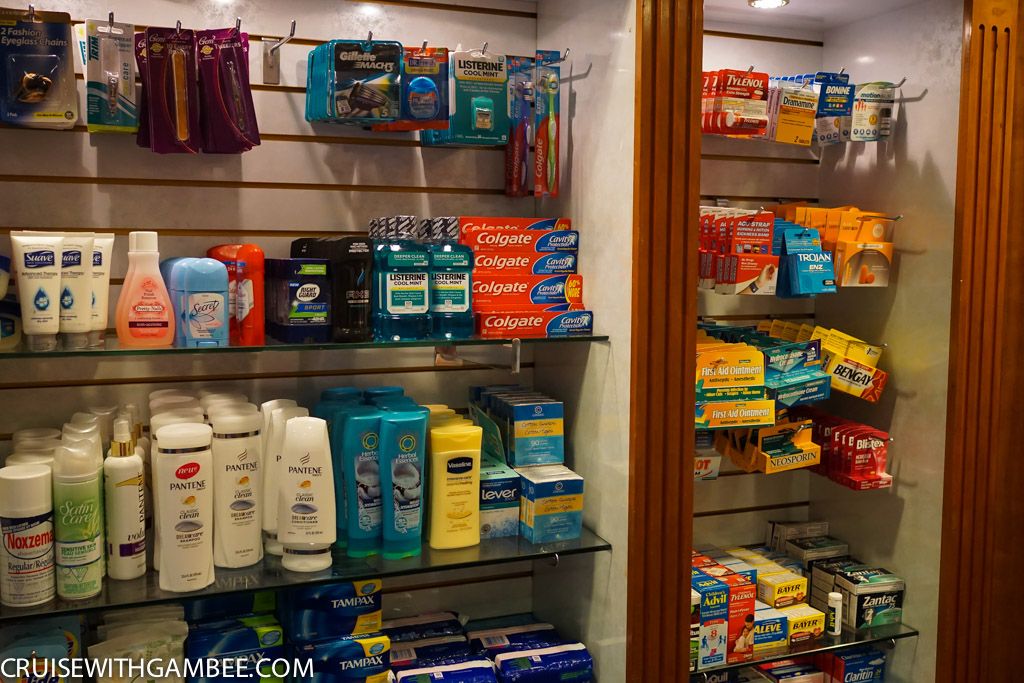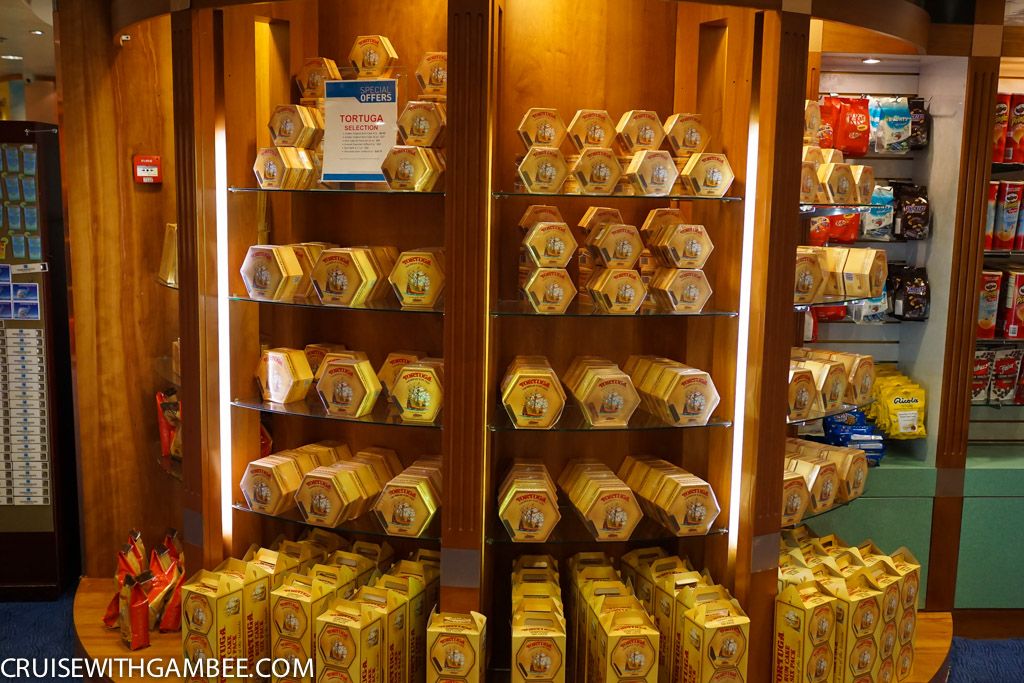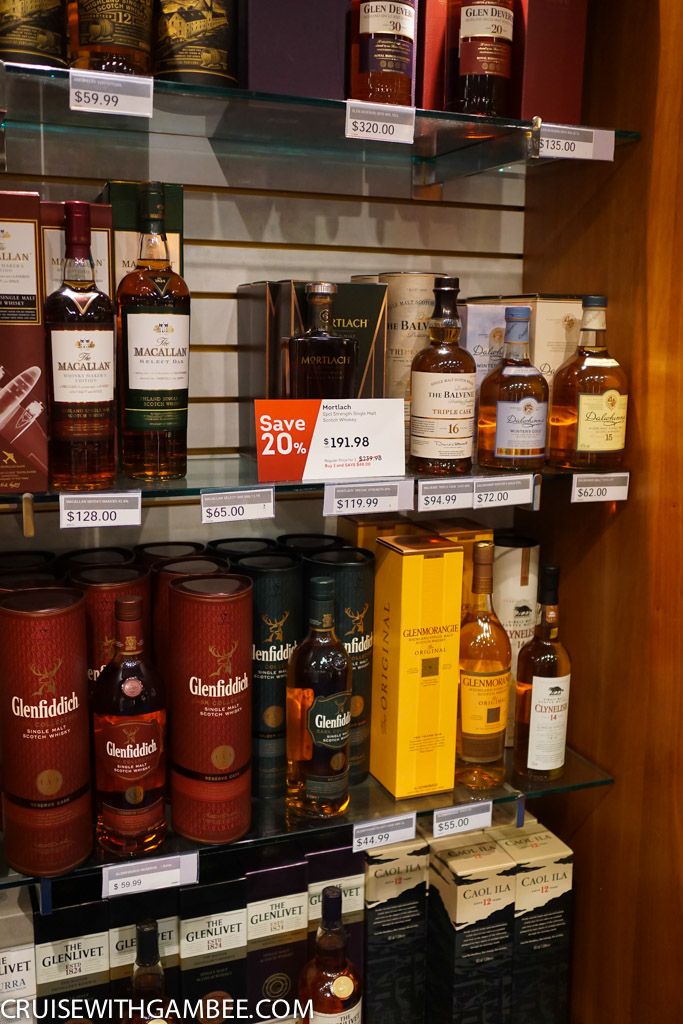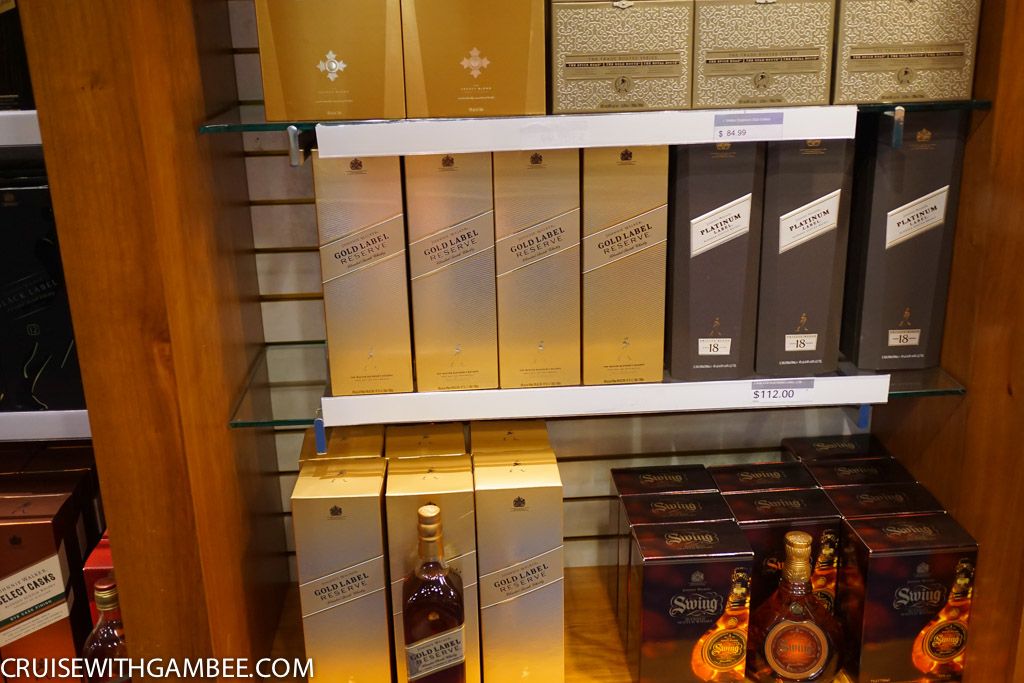 After that, we decided to go for a little walk on the lido deck and get some fresh breeze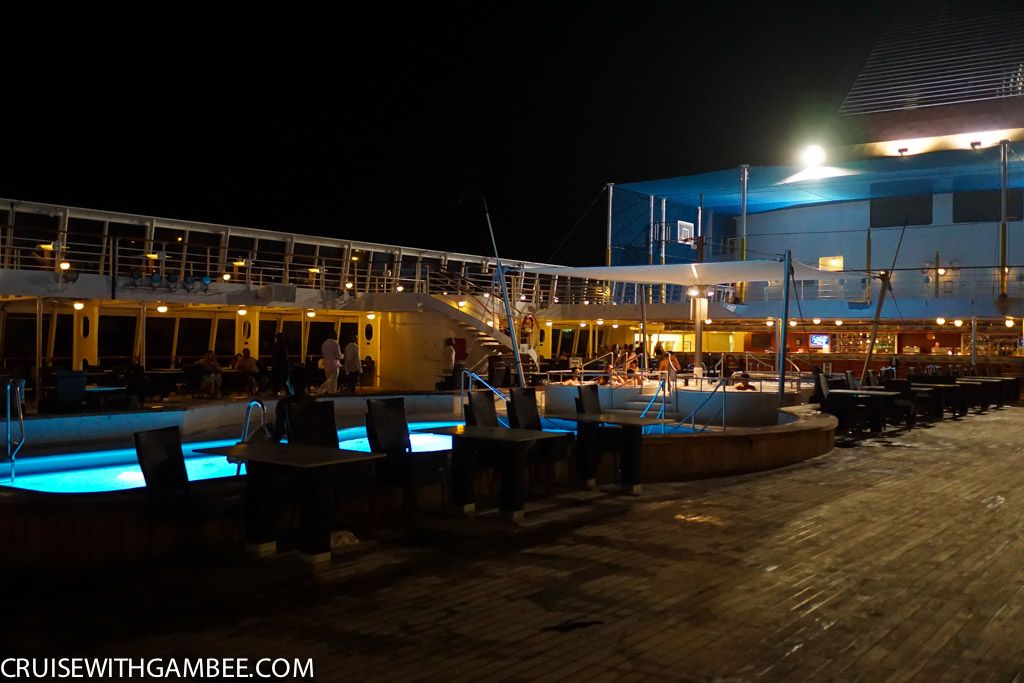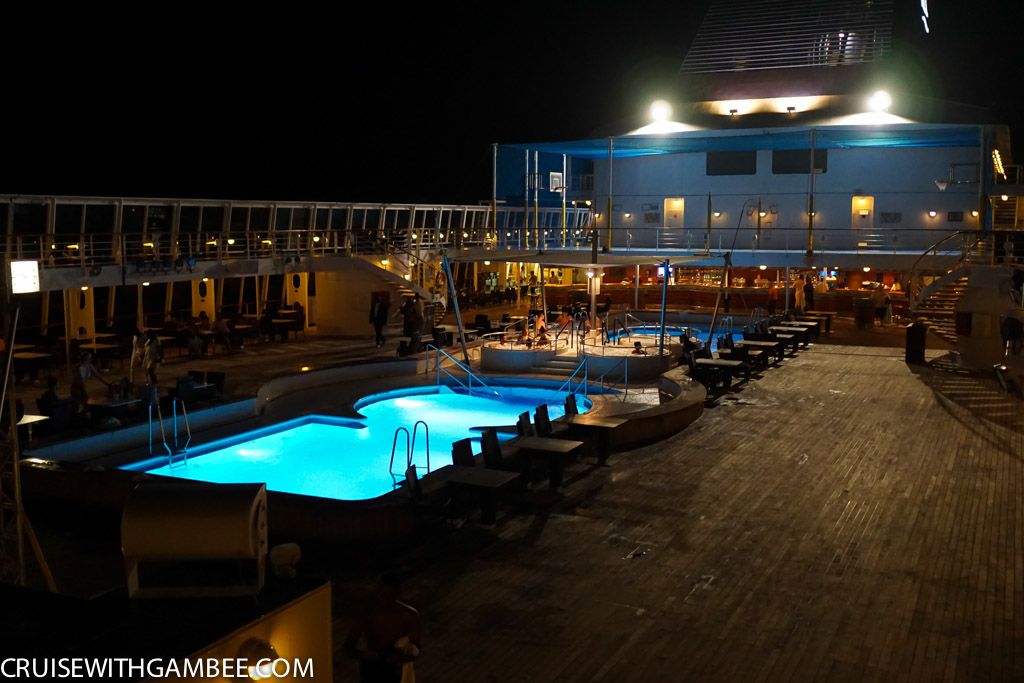 Some people enjoying the jacuzzi
We stop by another bar to get a refill
And I guess by then, I was shut, because I don't have any more pictures. Overall, it was a great day, and we had an amazing time in Havana. I really grateful that we were able to visit this gorgeous island.
Day 3, End.