Day 3


Woke up with a little of a tummy ache, but that was expected. I had done surprisingly well so far. My thought was to try to stay safe that day, and then hammer it at GSC the next day. We woke up around the same time.


Side notes from the night before, most people were done at night. I could tell because the speed of the internet was horrible. Anyway, back on topic, it is a long day ashore and everyone is probably worn out by the time night hits. There is no wonder that few are the ones that manage to stay out late at night. Mom gave it a try, but even she called it quits early. Truth of the matter is that she went to sleep, and I was still studying in bed. Mom is usually capable of running until the we hours in the morning.


The plan for that day was to get off the ship, and walk a little to be back in the ship prior departure.


We went up to get breakfast.






Nice view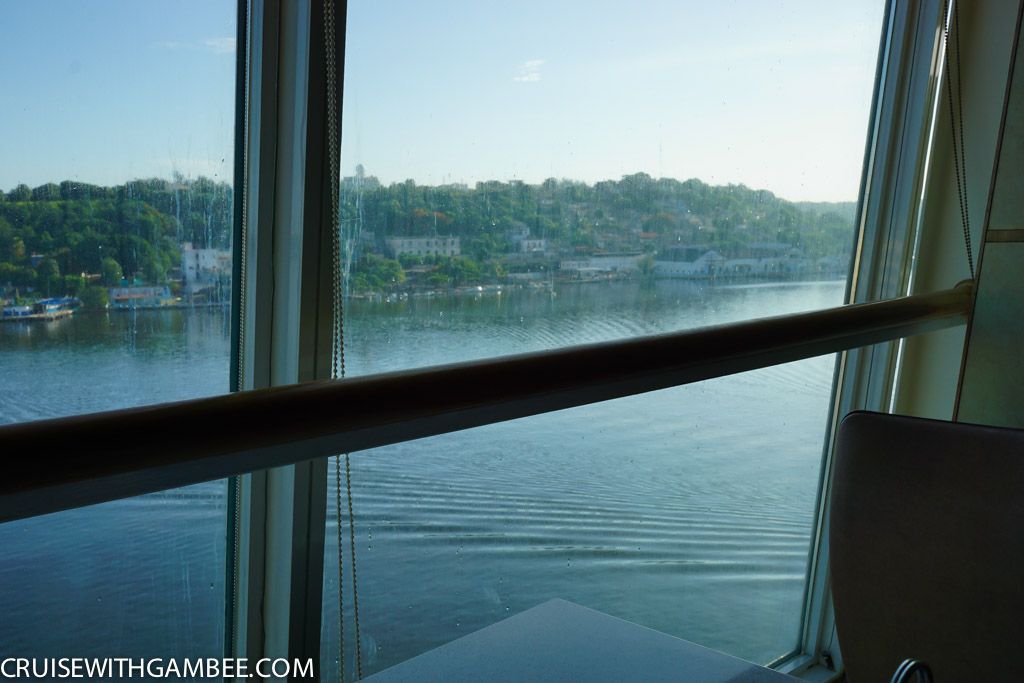 And we got off the ship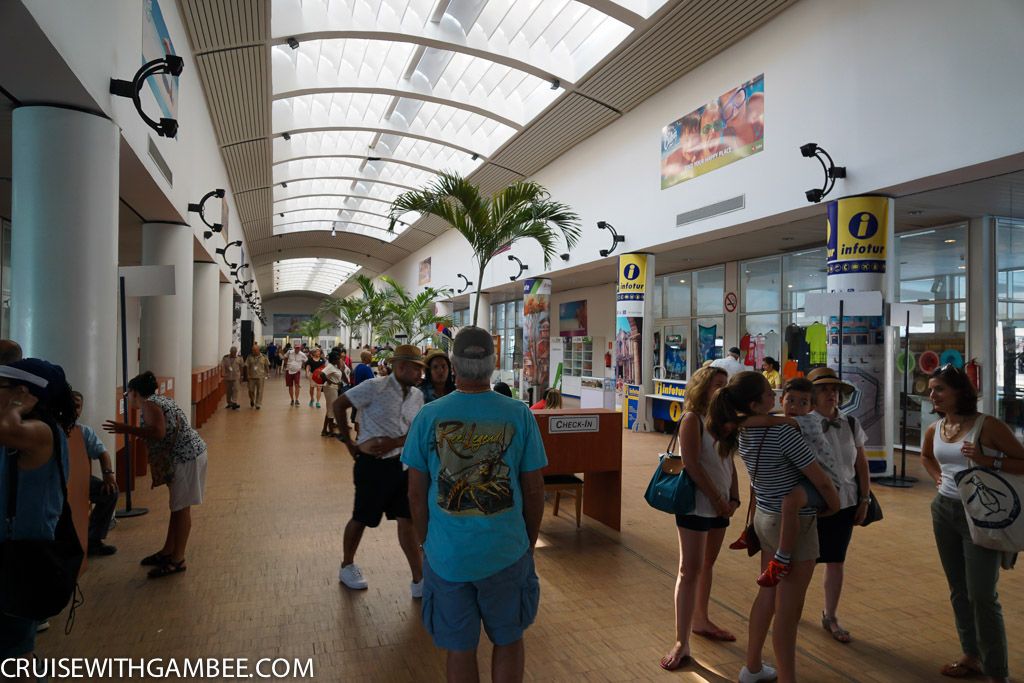 By the way, if you're buying rum (which by the way is very good). Buy it from this store inside the terminal. The prices are the same as outside, my guess is that they are government controlled. But it is better because you don't have to walk with all that weight all over town.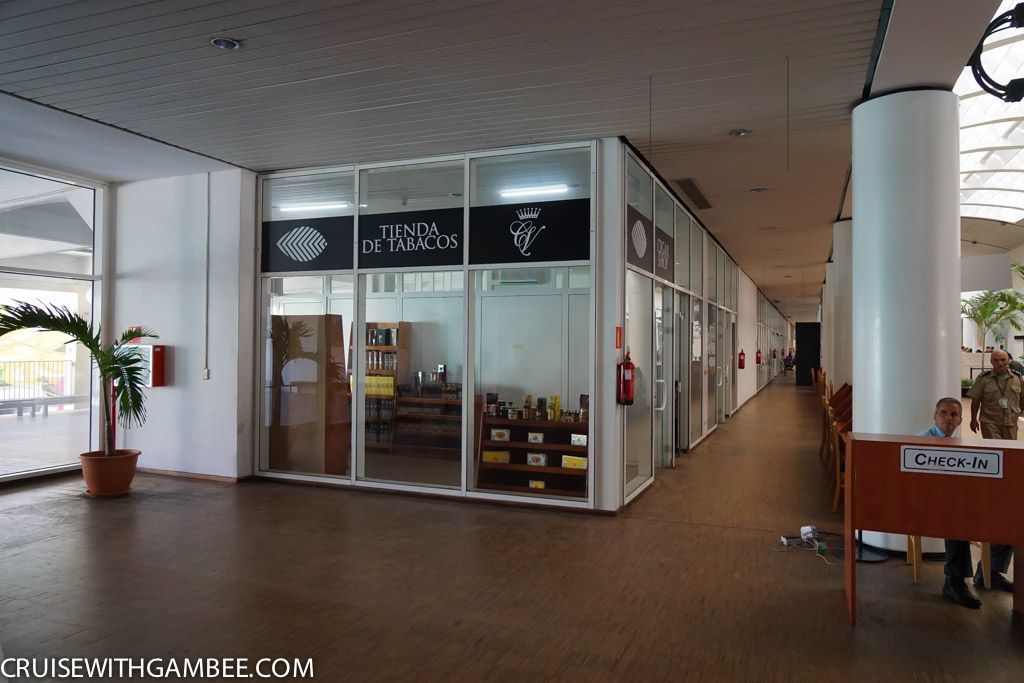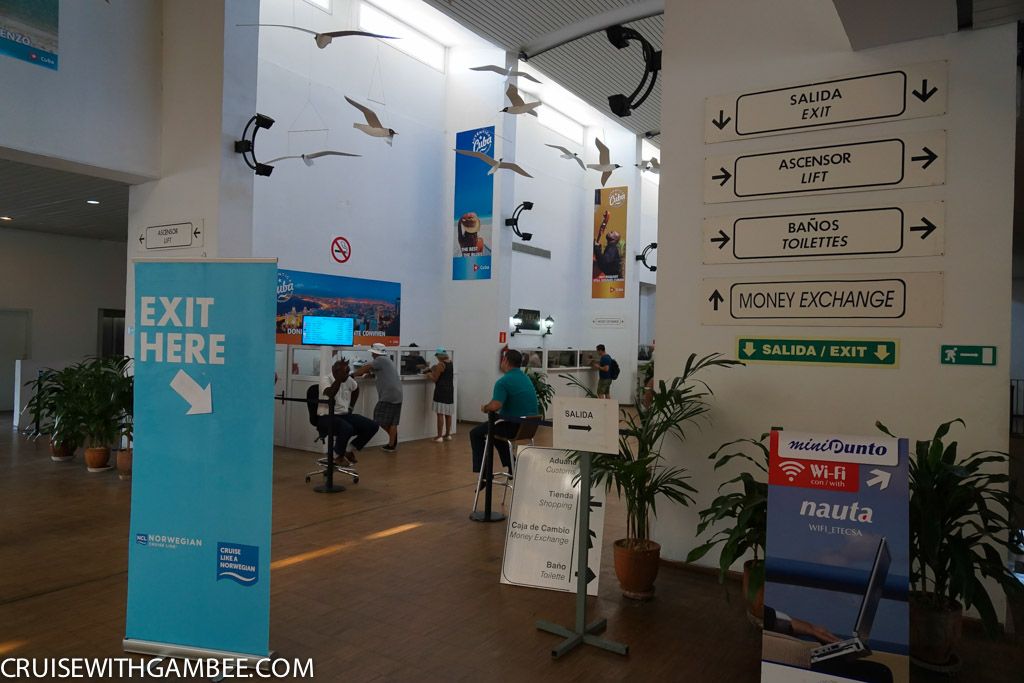 I guess they offer wifi? Did not try it.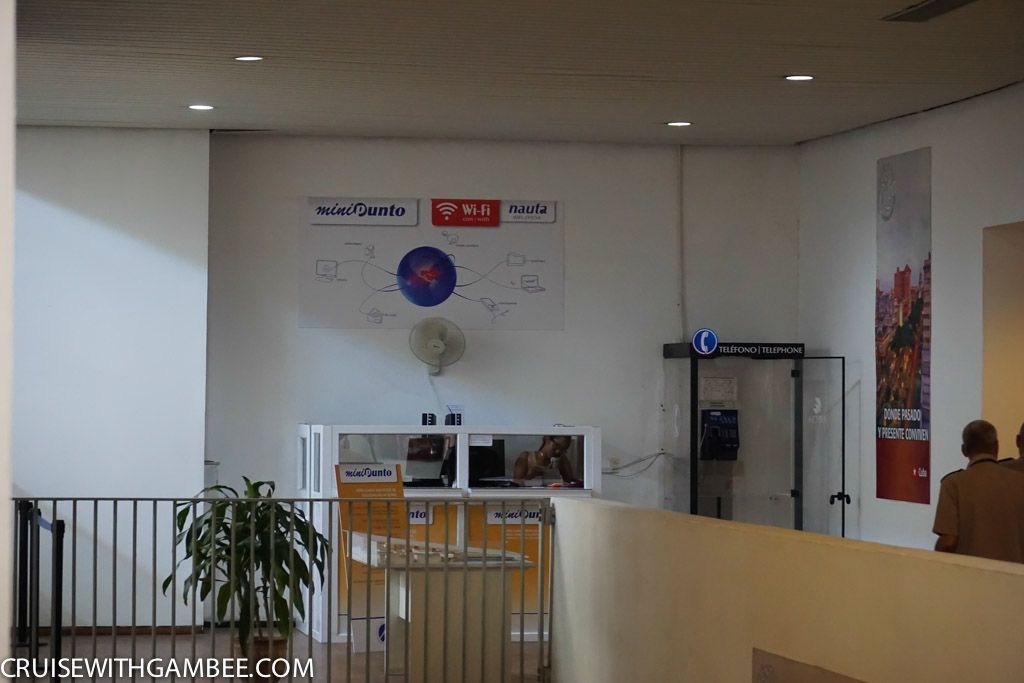 We decided to take a taxi to the capitol, it was a long walk and neither of us really felt like walking. I told mom that we should inquire about those little taxis. We asked and he told us $10 to get there, seemed fair, so that's what we did. He was also really nice and gave us a little narrative of everything we saw on the way there.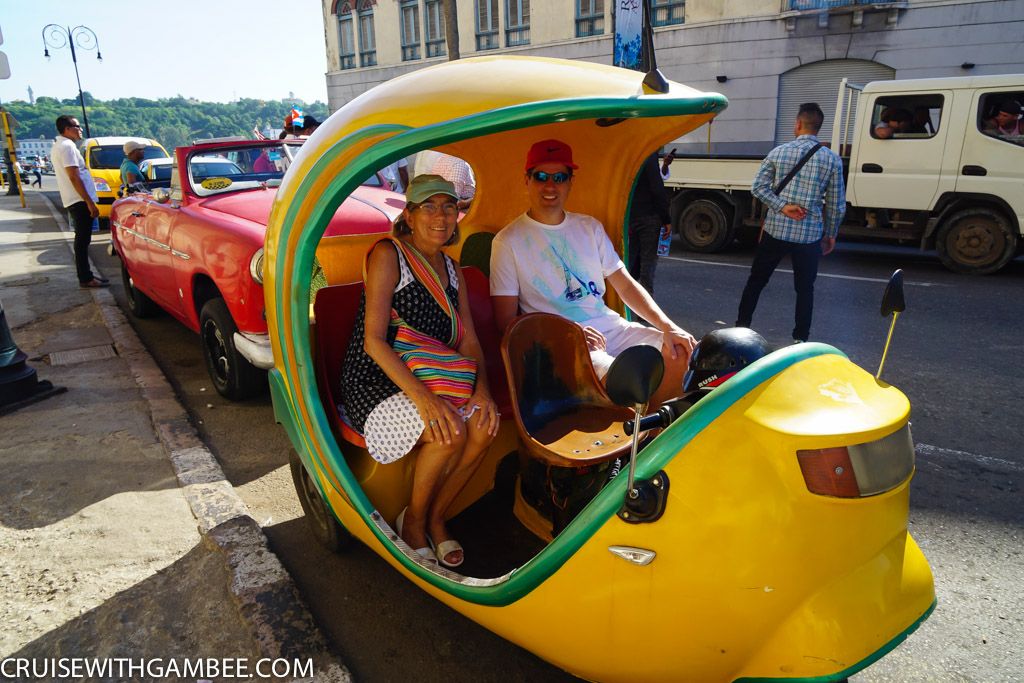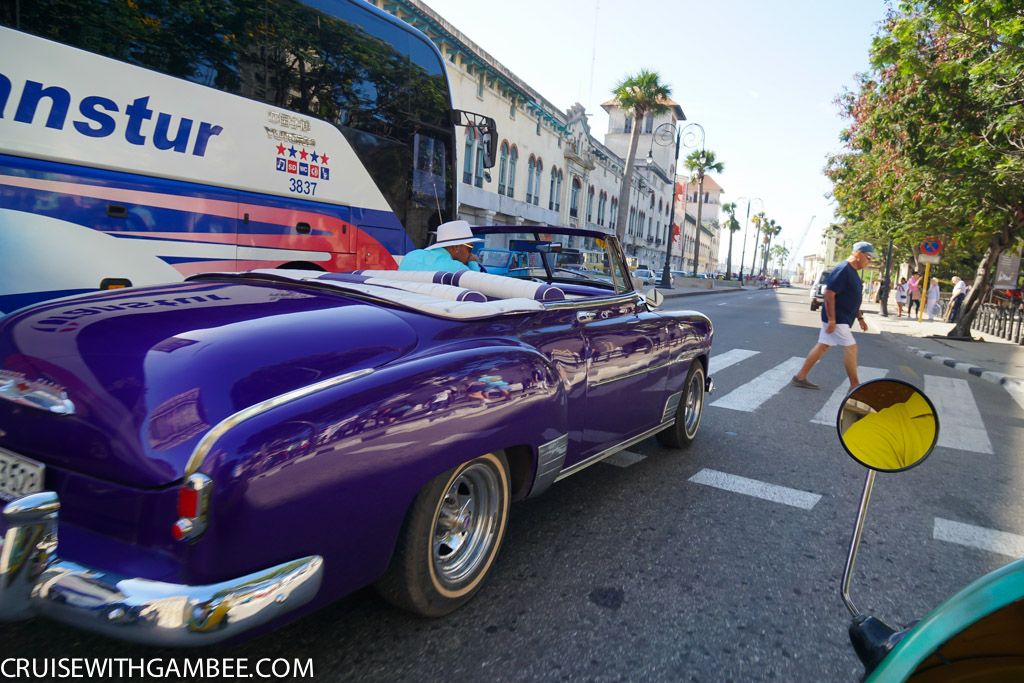 It is beyond me how they keep these gorgeous cars running. Seems to me that most of the money is spent on the paint and the leather. Other than that you can see the wear on the dash, radio, and even more you can hear it. The shocks are clearly busted on all of them. The rides go for $150 and upwards. While I admit it would have been nice, I was not planning on spending that amount of money.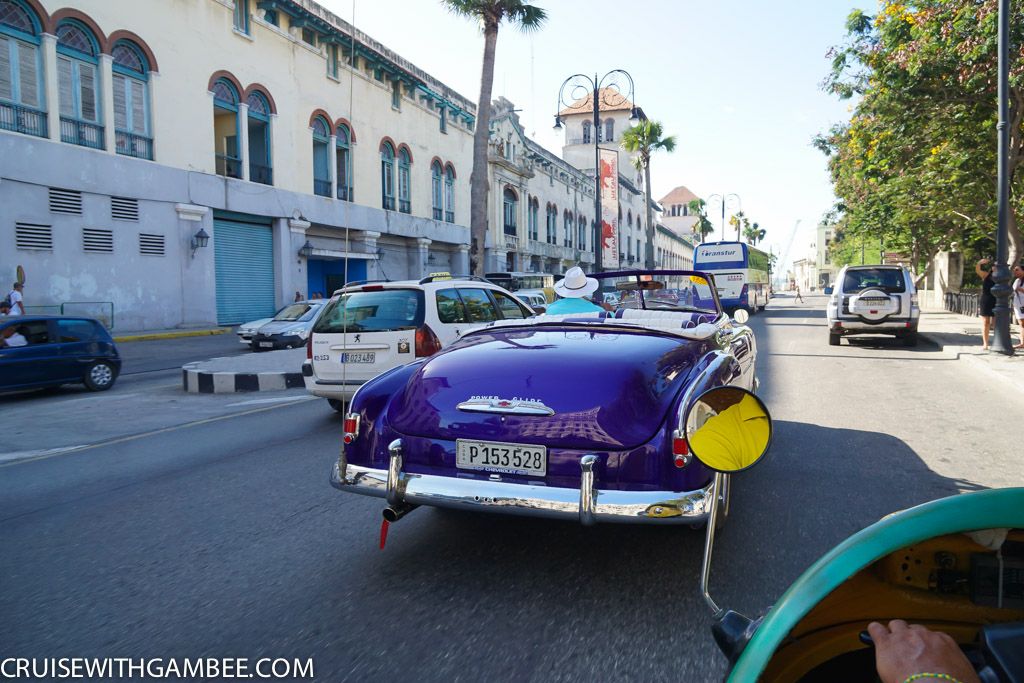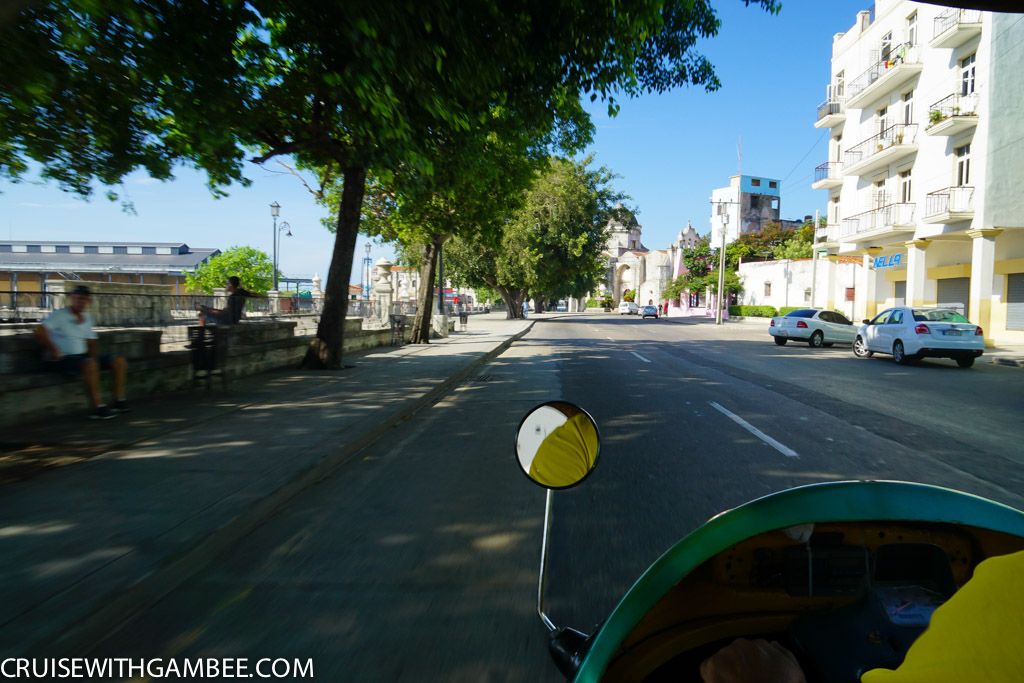 This little church had a history, but I forgot what it was. Mom wanted to check it out, but we never made it there.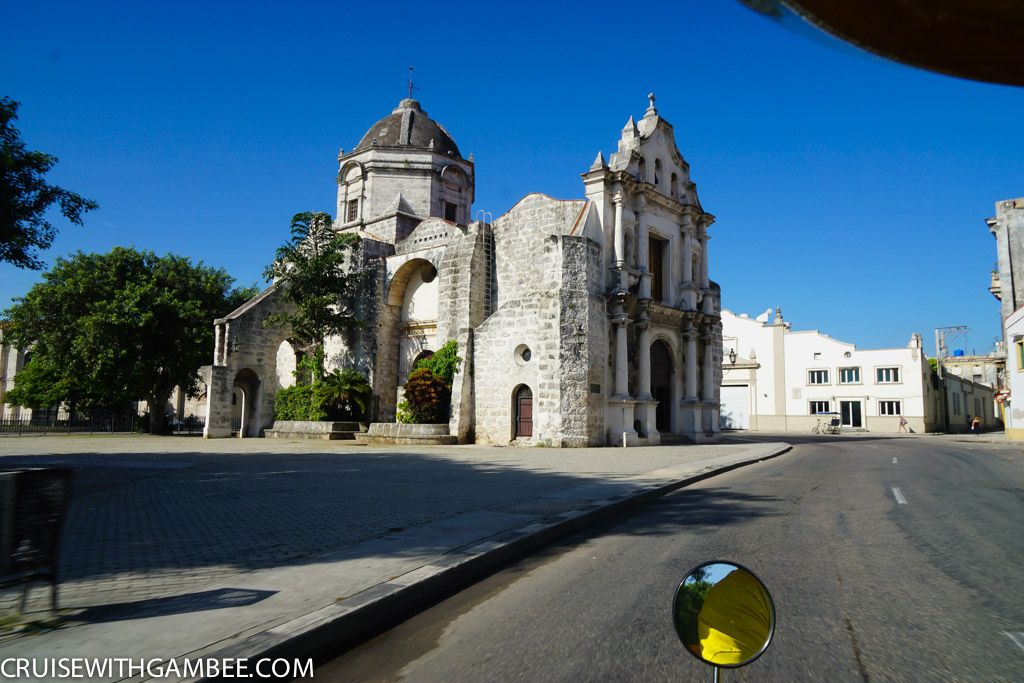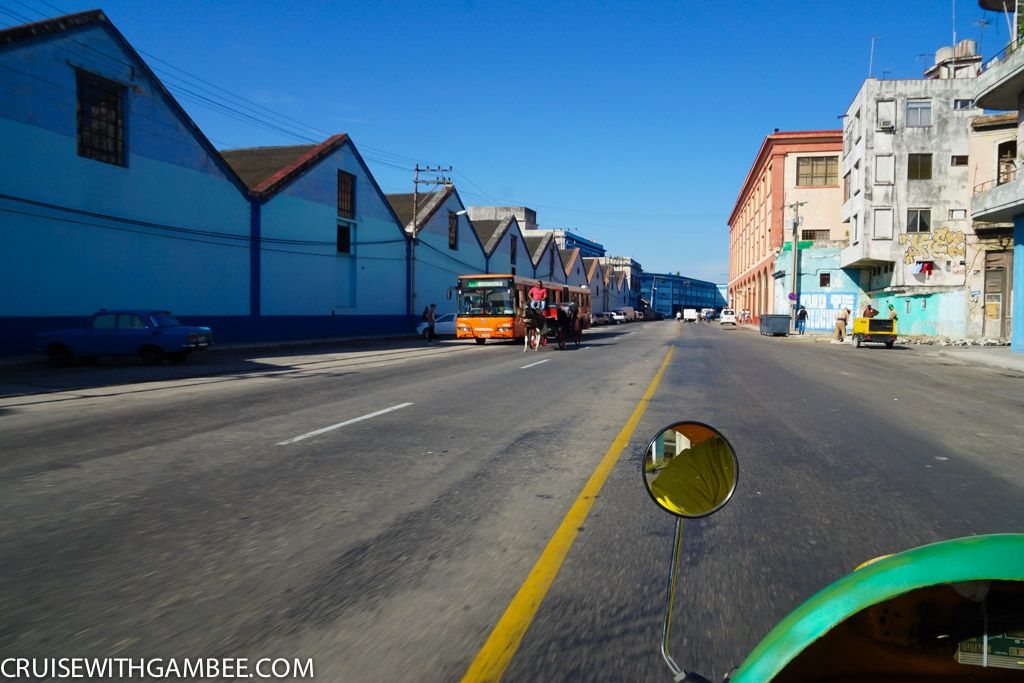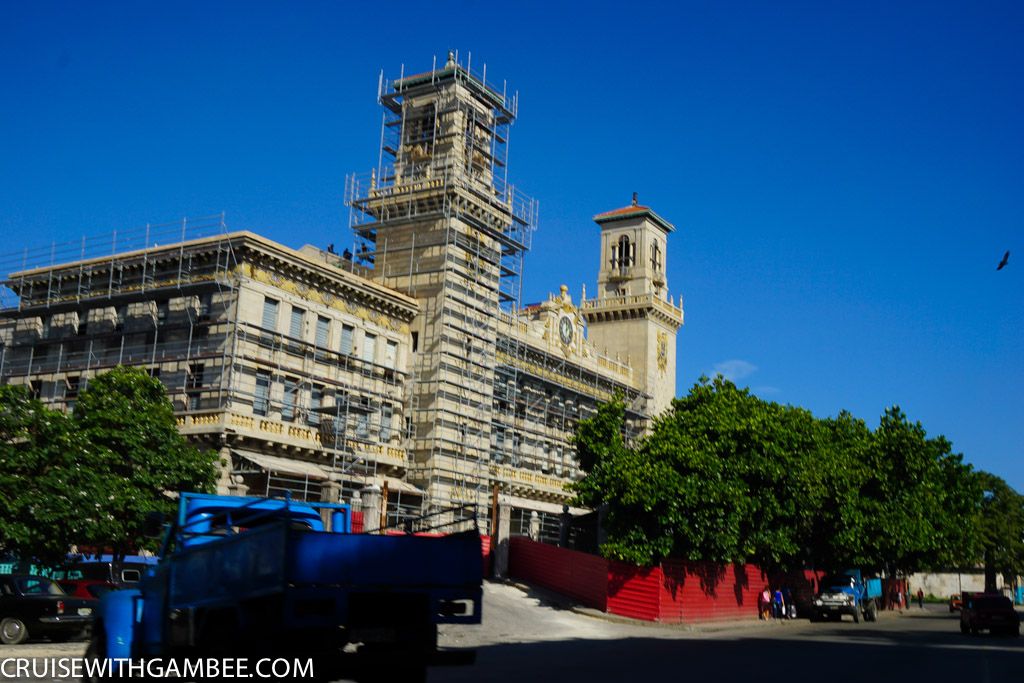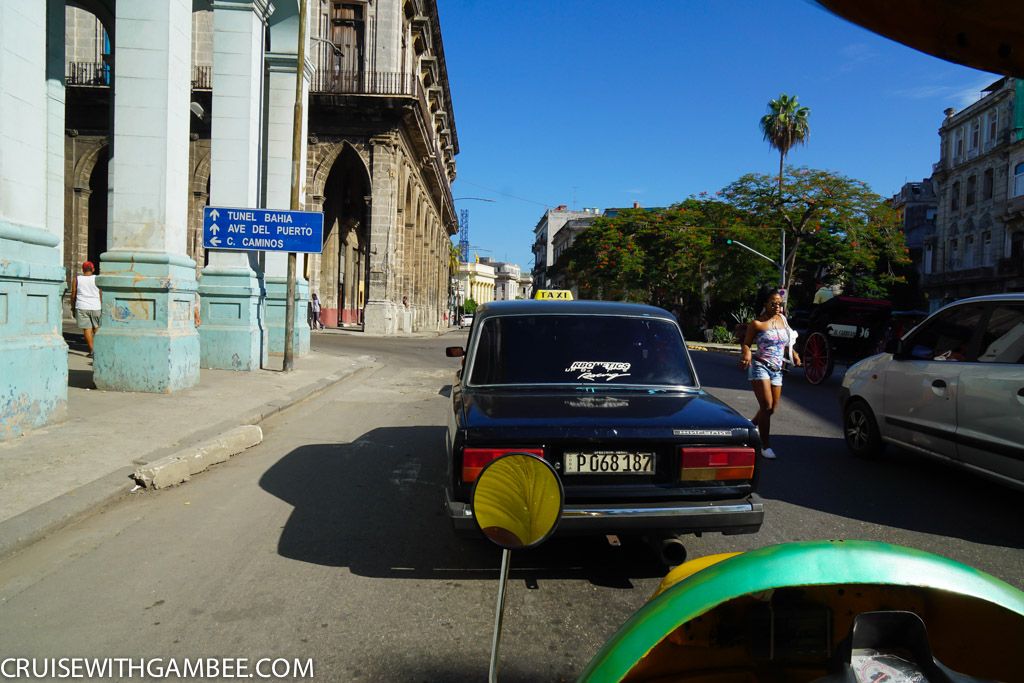 The ride was really nice and the driver was really kind.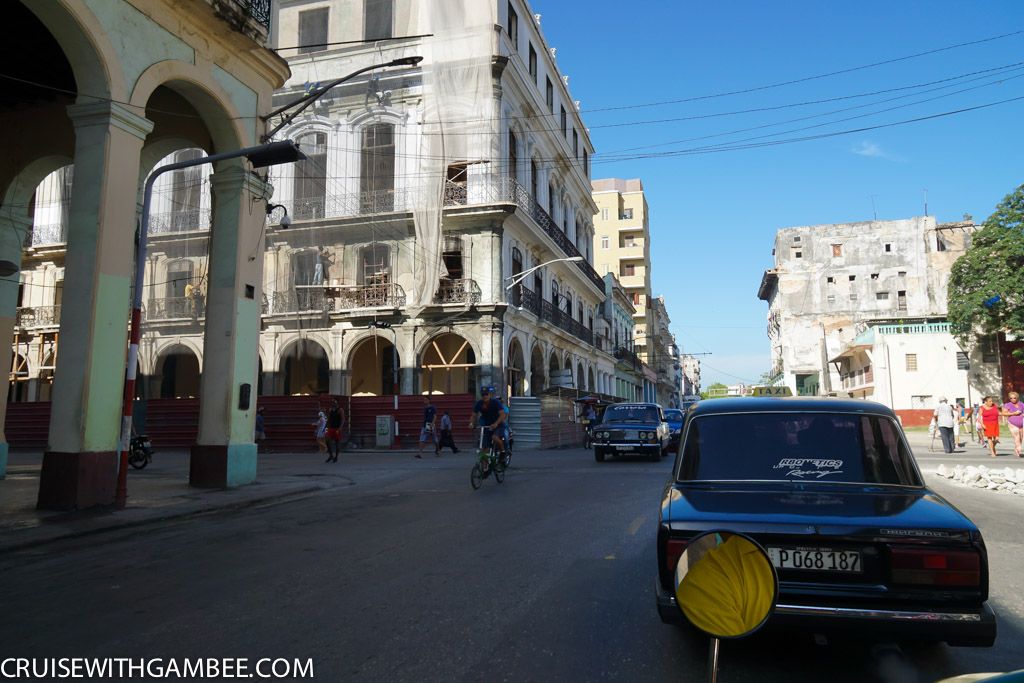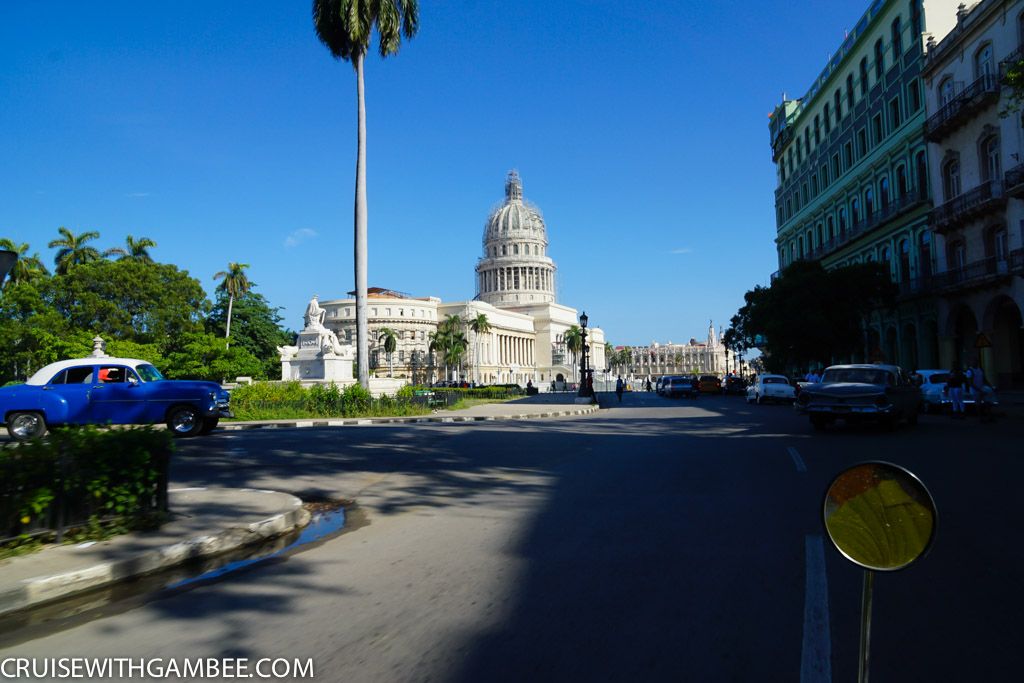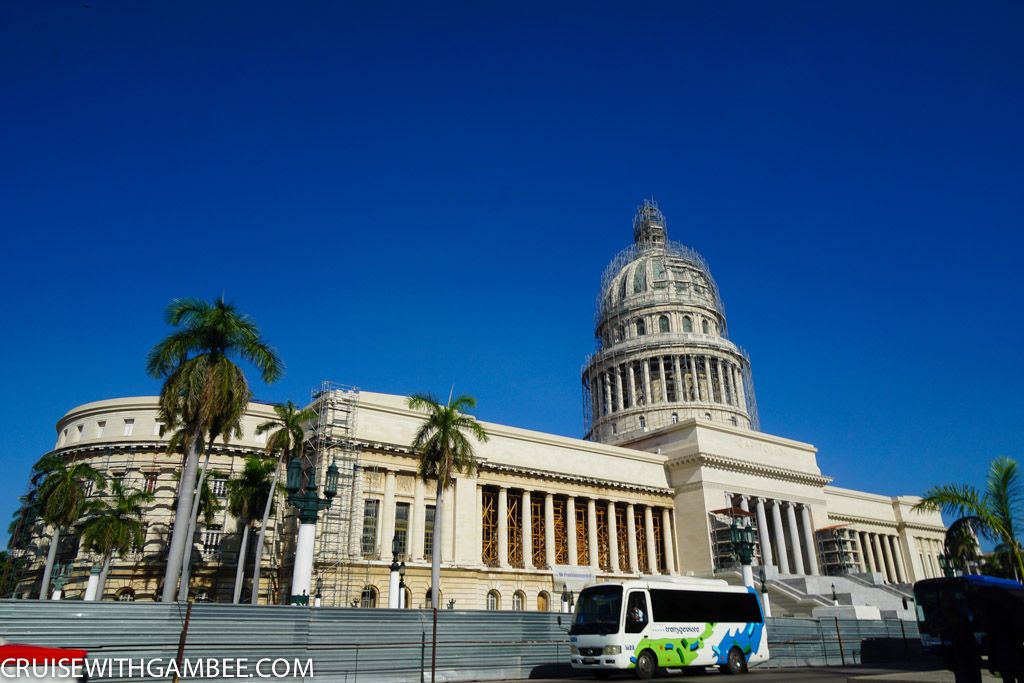 We got off there. He offered us a tour through the city or that he would wait for us. I think he noticed that I was going to tip him well. But the thing is that we really had no idea how long we would be there for, or anything. So we thanked him and told him that we would just wander around.



We walked around, we wanted to go and see some of the hotels.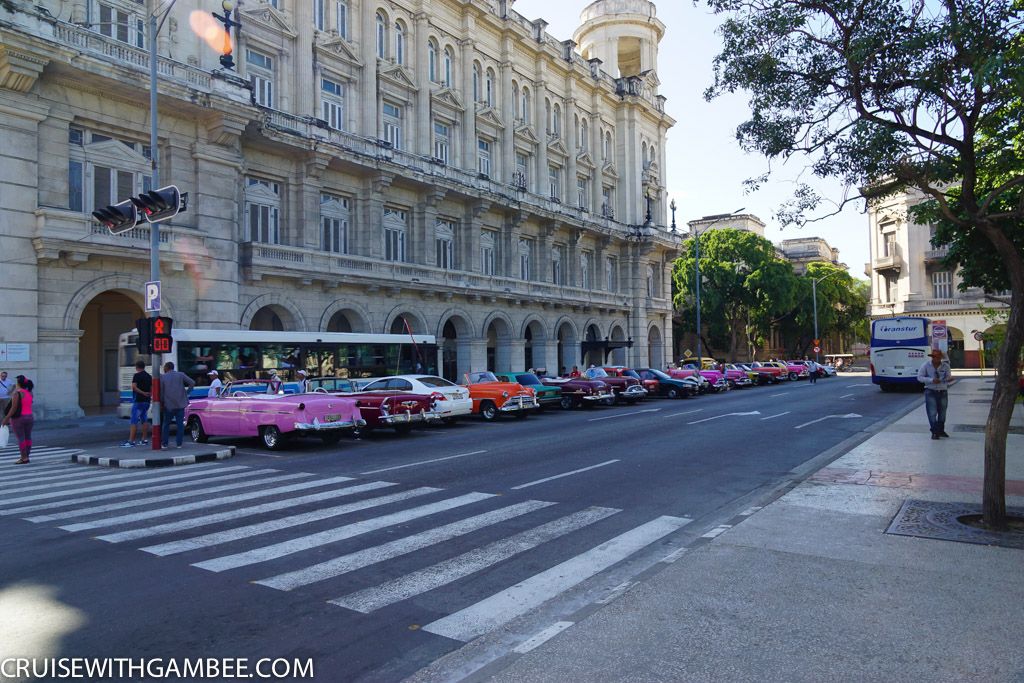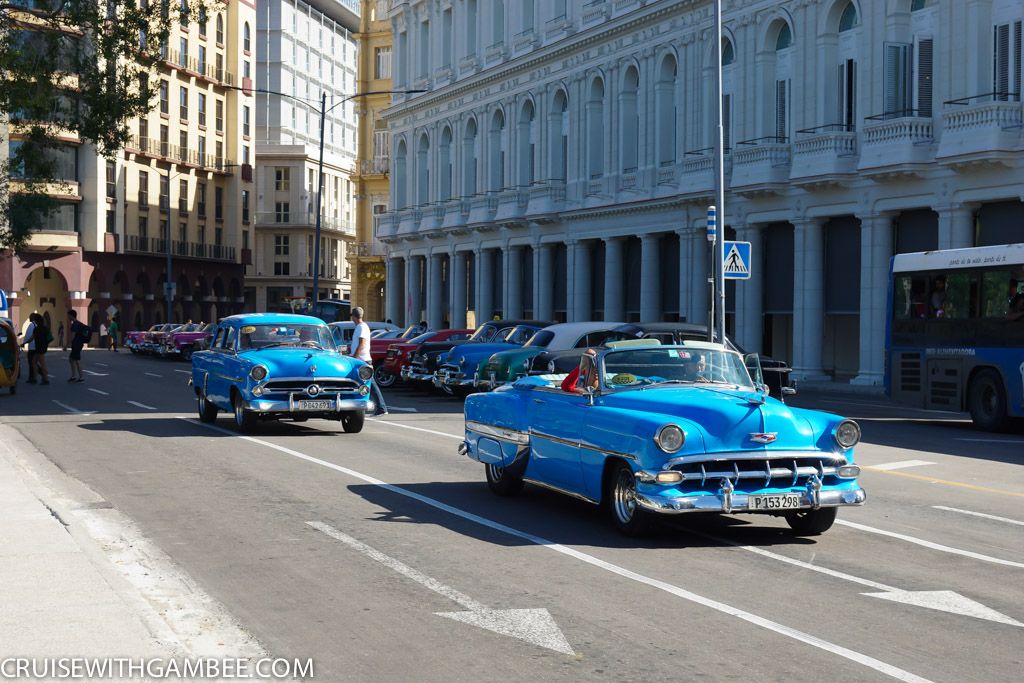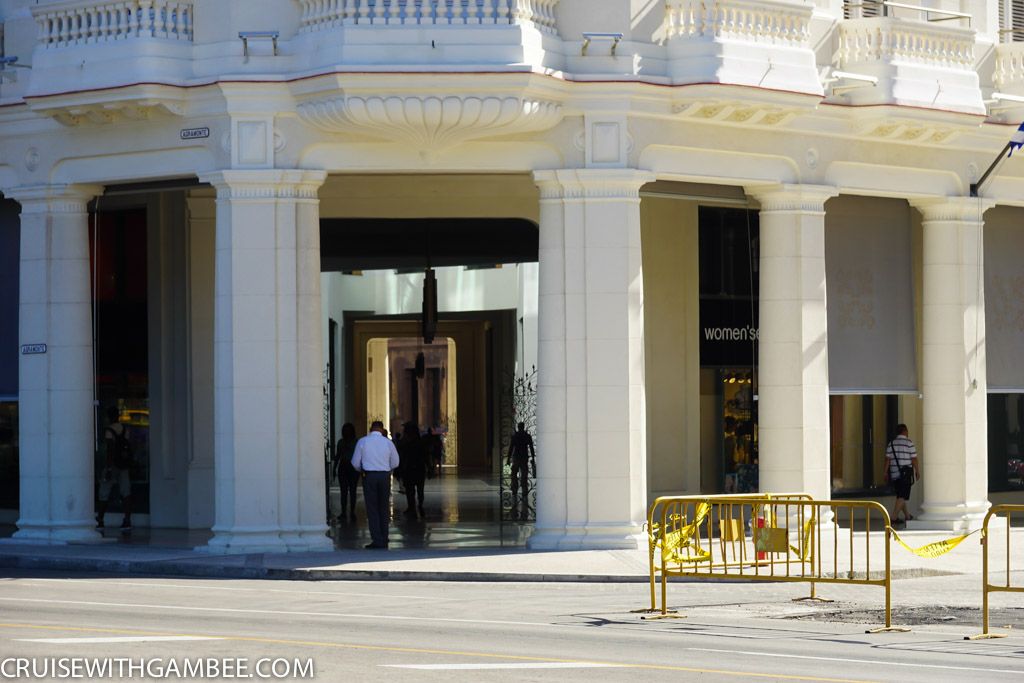 Across from that gorgeous hotel was another museum, like I said there are a lot of them in Havana.






This is the interior of the nice hotel. It has some shops, which seem to be quite expensive.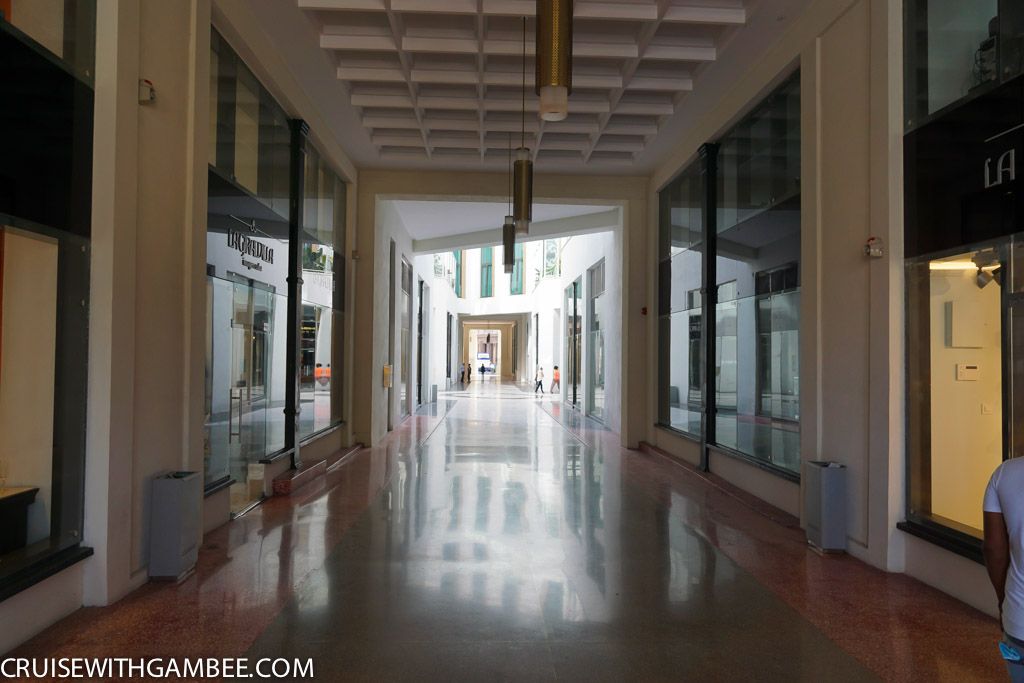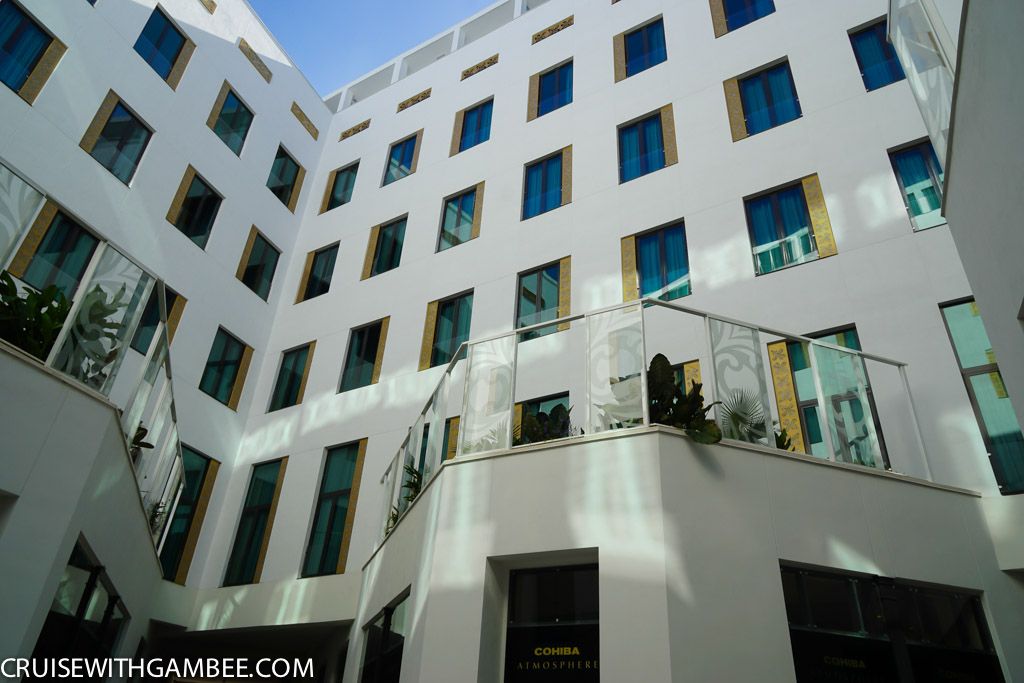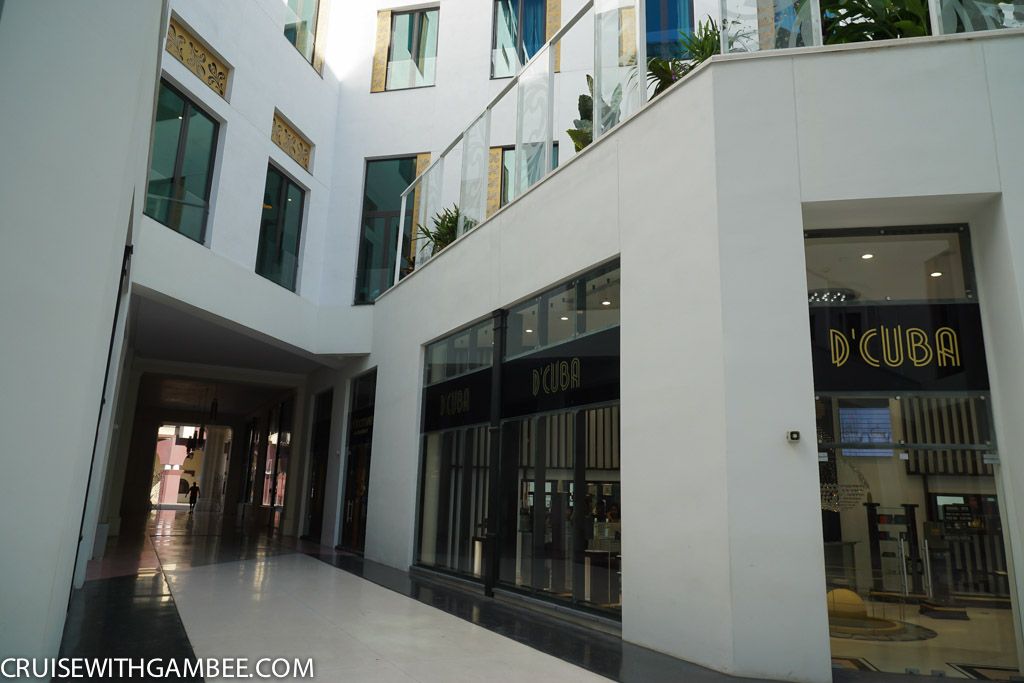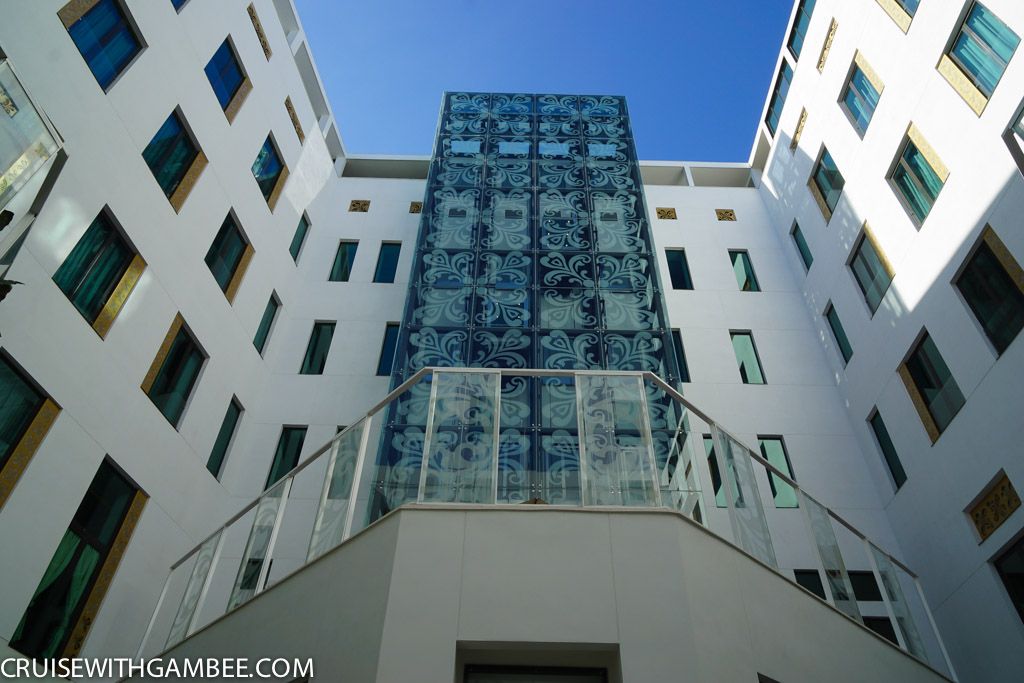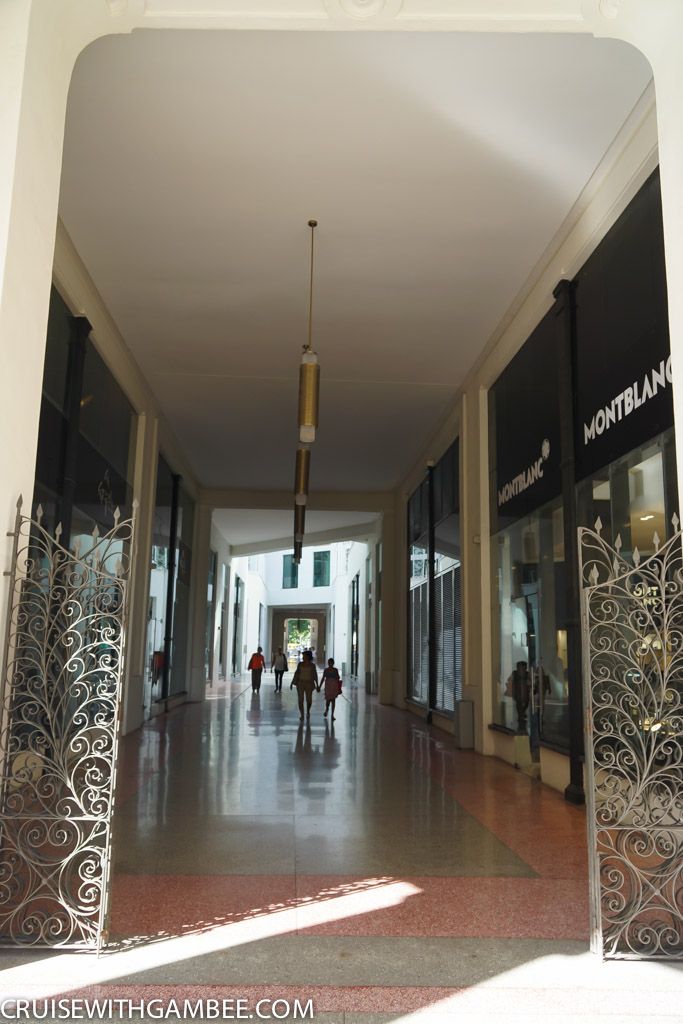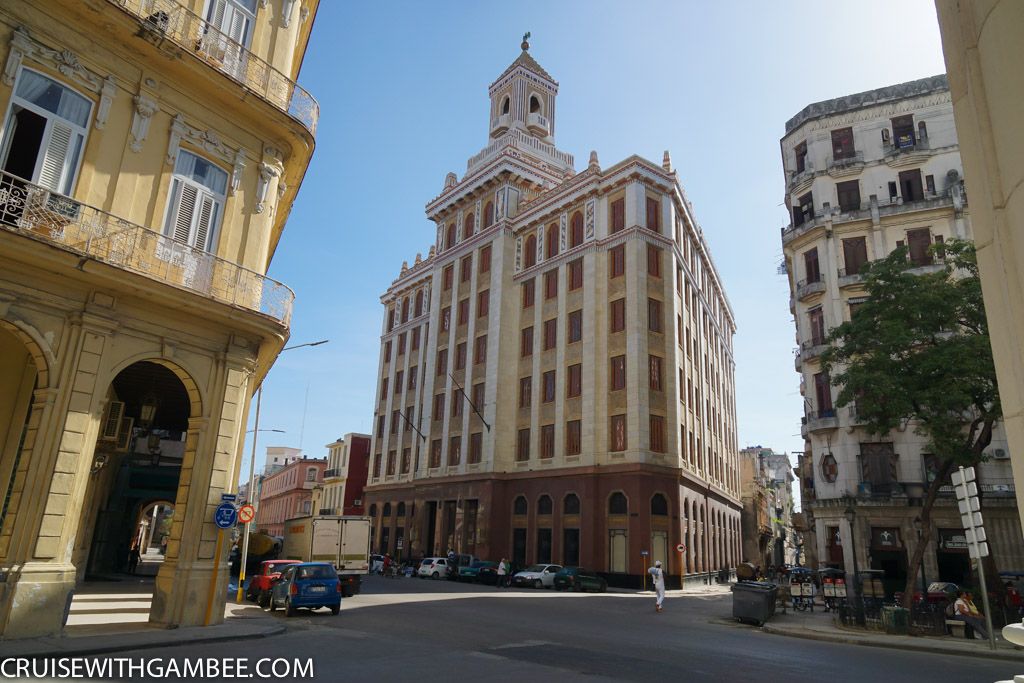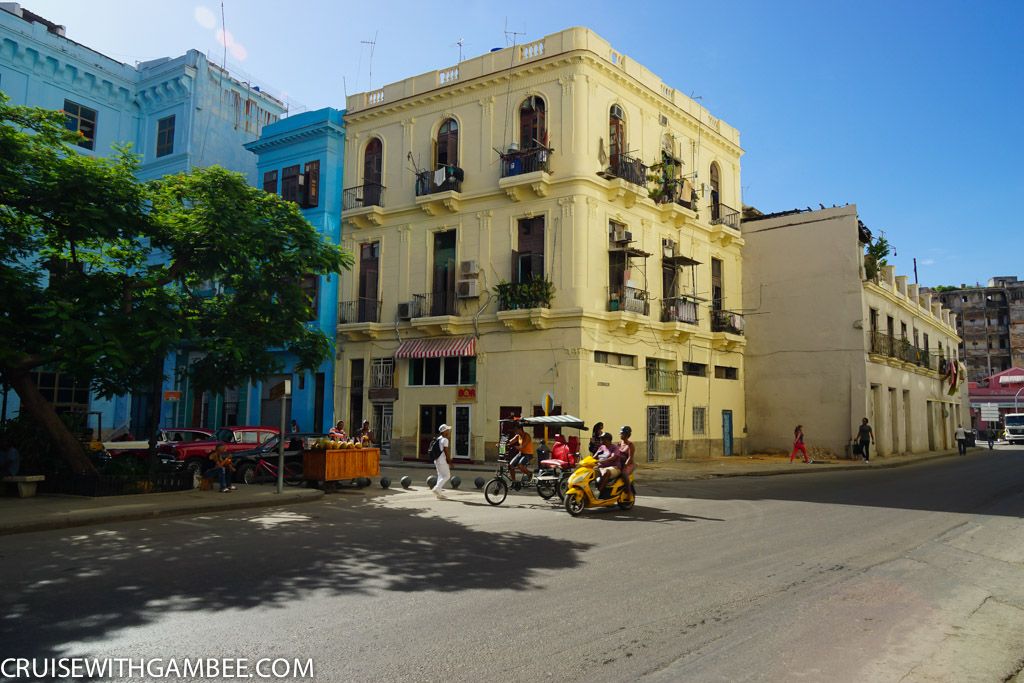 We saw a nice hotel, that seemed to be not as modern and we went in for a drink. Let me tell you, that hotel was gorgeous!! As we walked in, a lady approached us and asked us if there was any way she could help us. I told her we wanted something to drink, she offered us a table, or we could go to the bar. We decided to go to the bar, and ordered some water and a coke. Mom noticed how her coke tasted nothing the her normal coke, and she was right. Later I found out that Coke does not sell their products in Cuba, so they pretty much make their own coke and put them in Coke containers, which by the way look identical.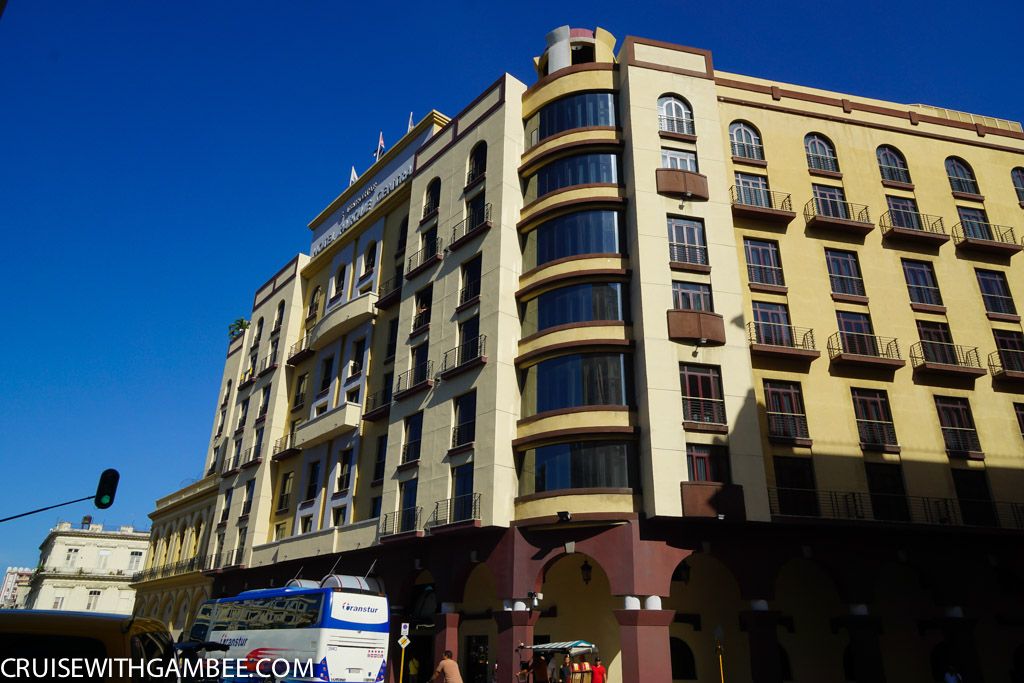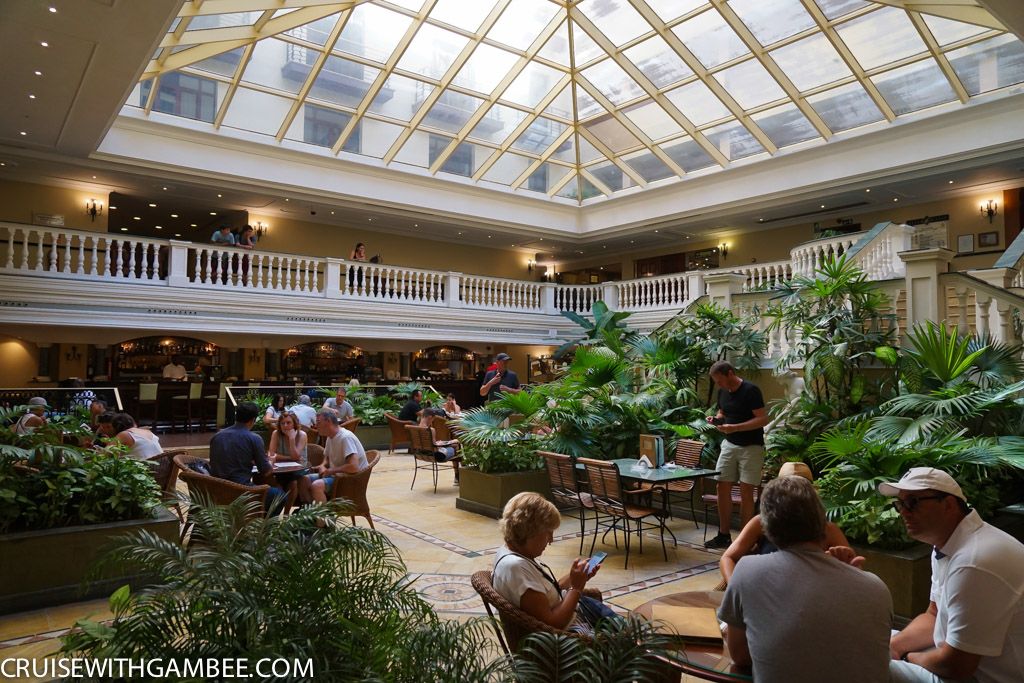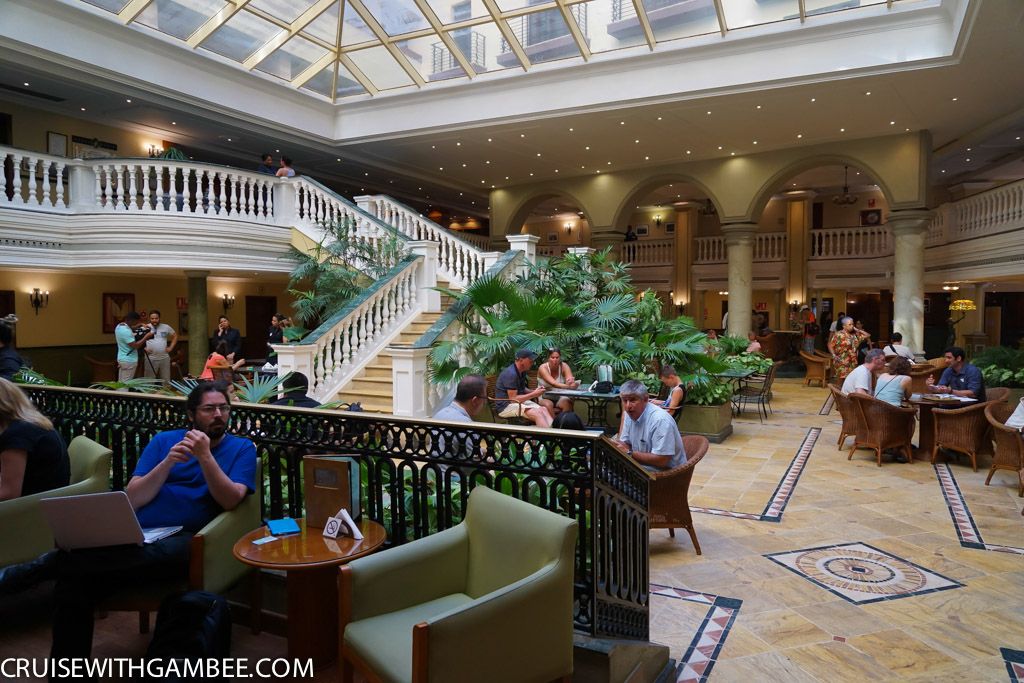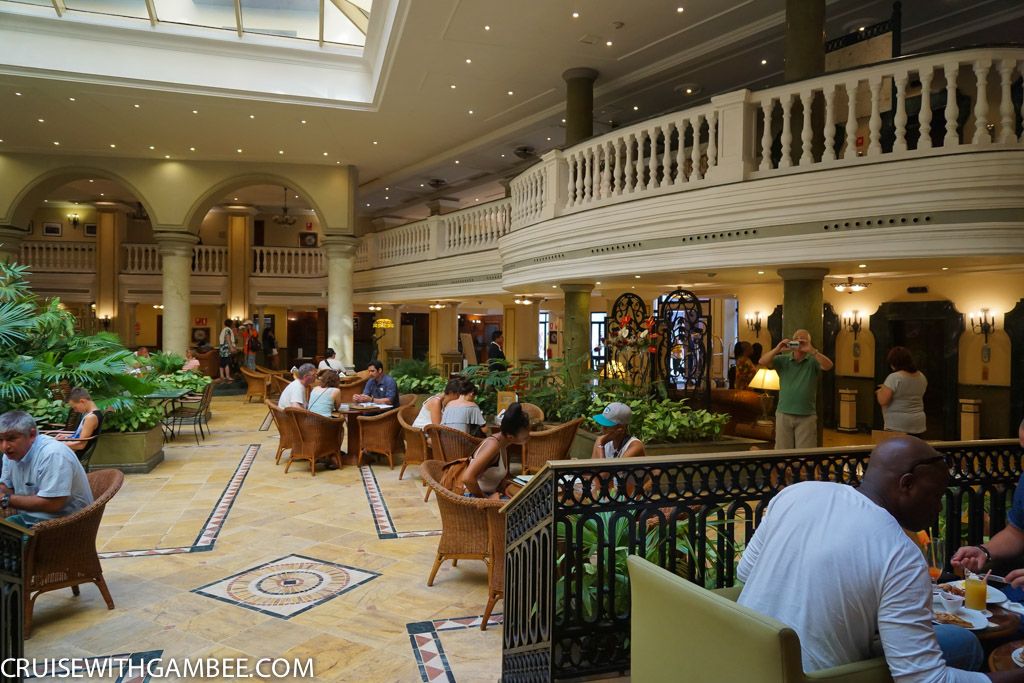 Mom kept the empty can, she also has one from Shanghai.






They were filming something in the hotel, and mom went to check it out.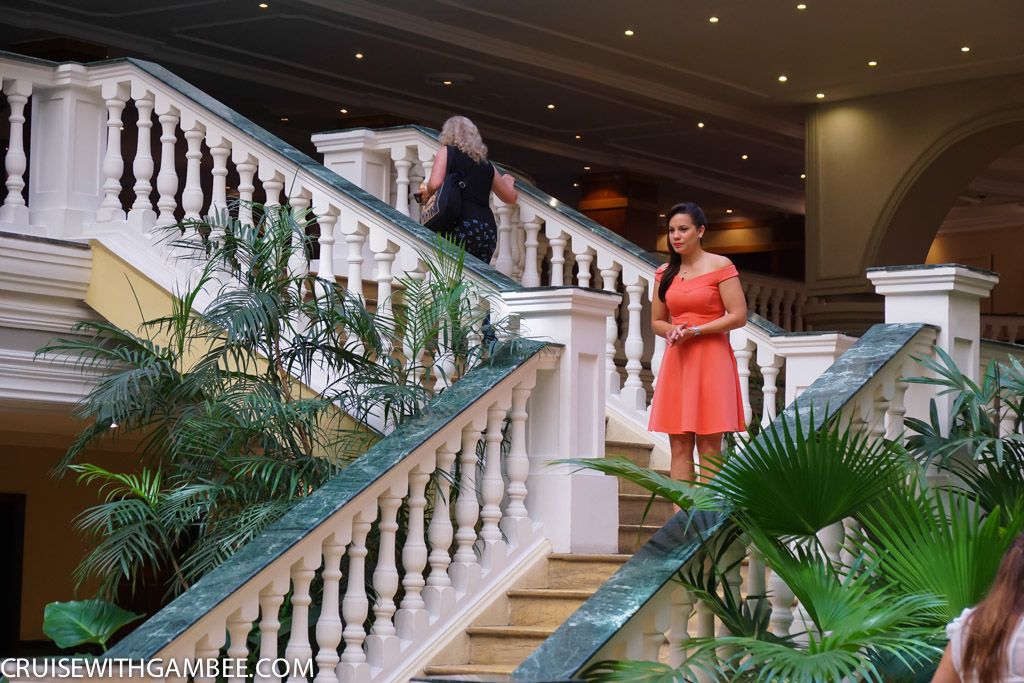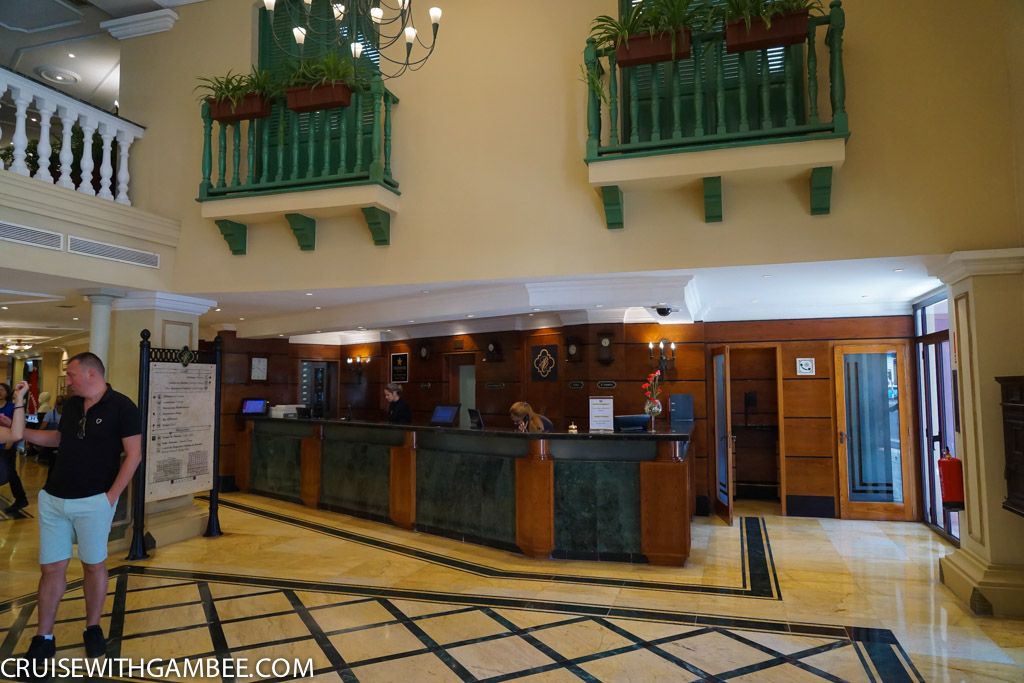 We then left the hotel and walked for a little.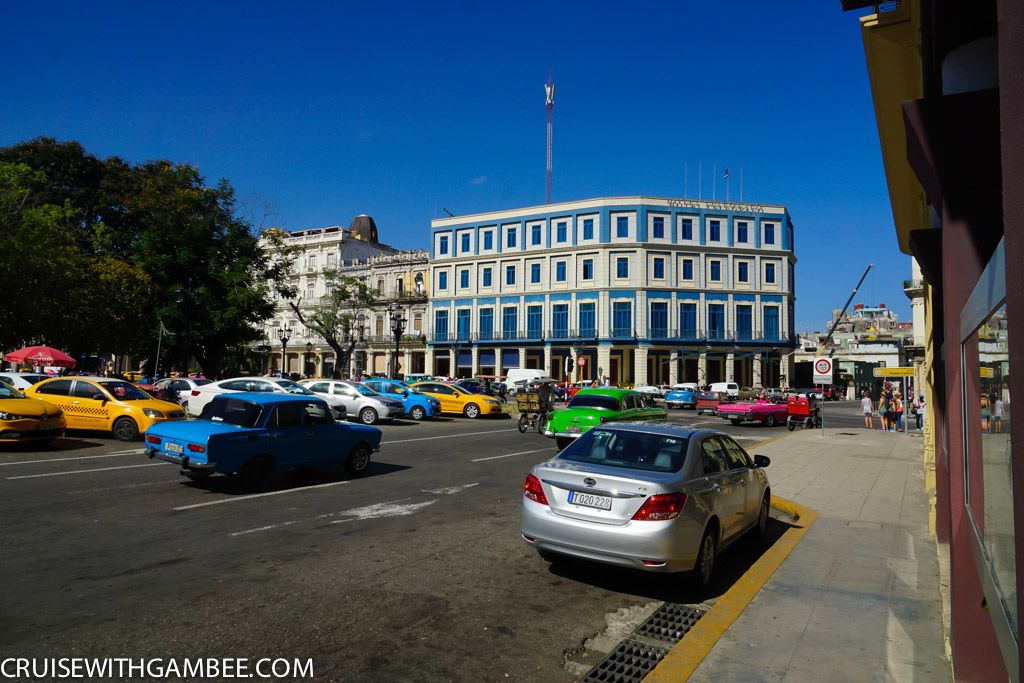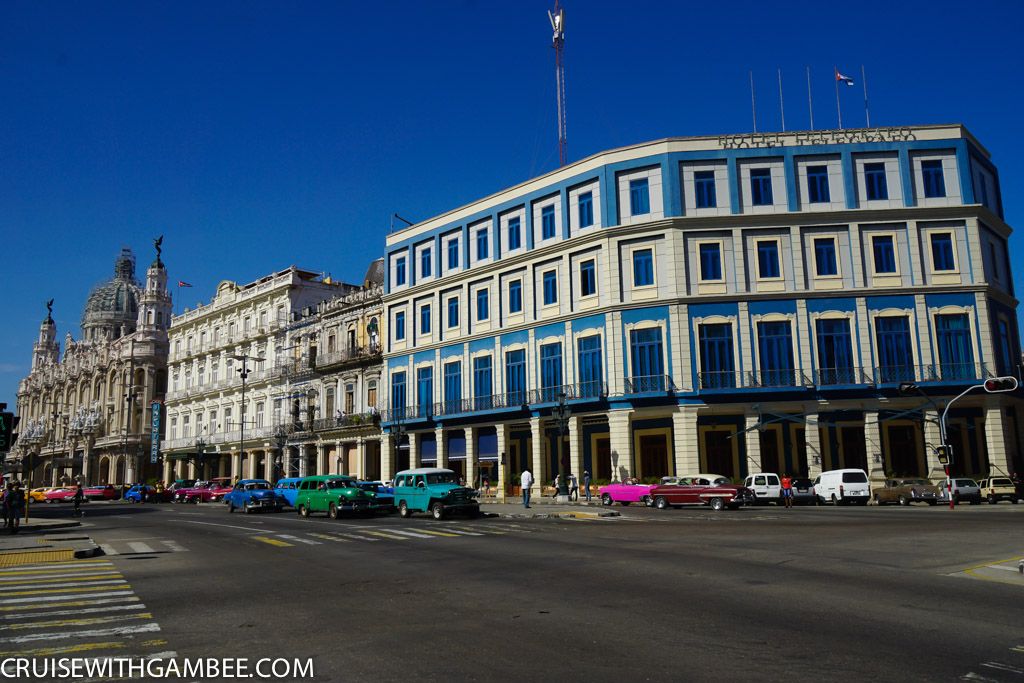 We decided to grab a taxi, originally we went to the little bicycle taxis, but there was no one there. So just took a normal cab back to port. It was the same $10.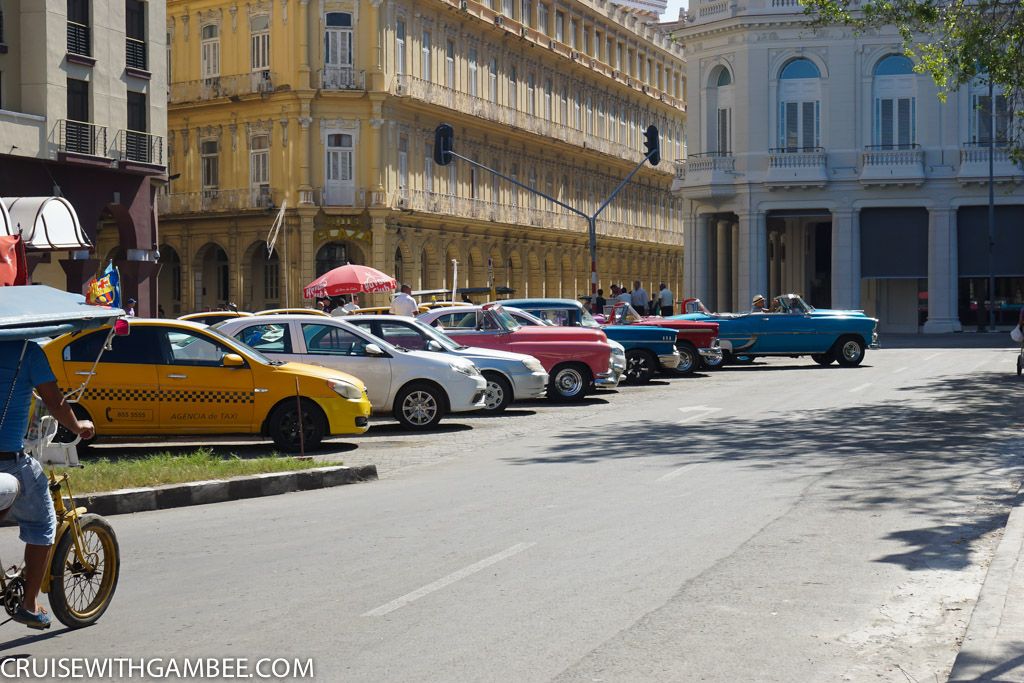 We asked the cab driver to drop us off at the Russian church since we wanted to go and check it out.



Here is the church, gorgeous, right?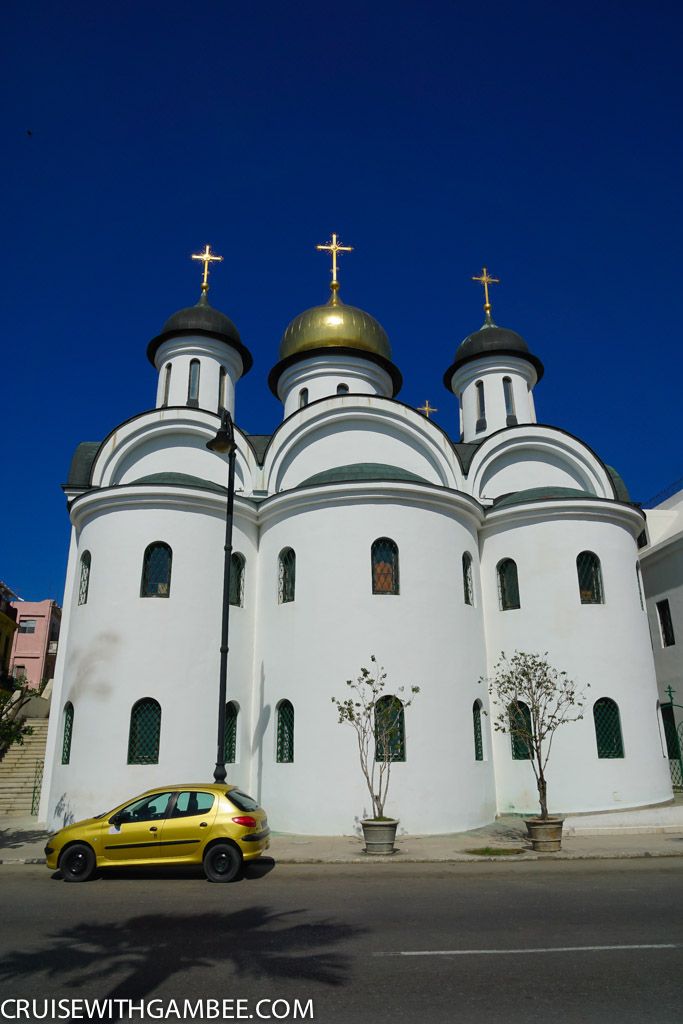 See the moon?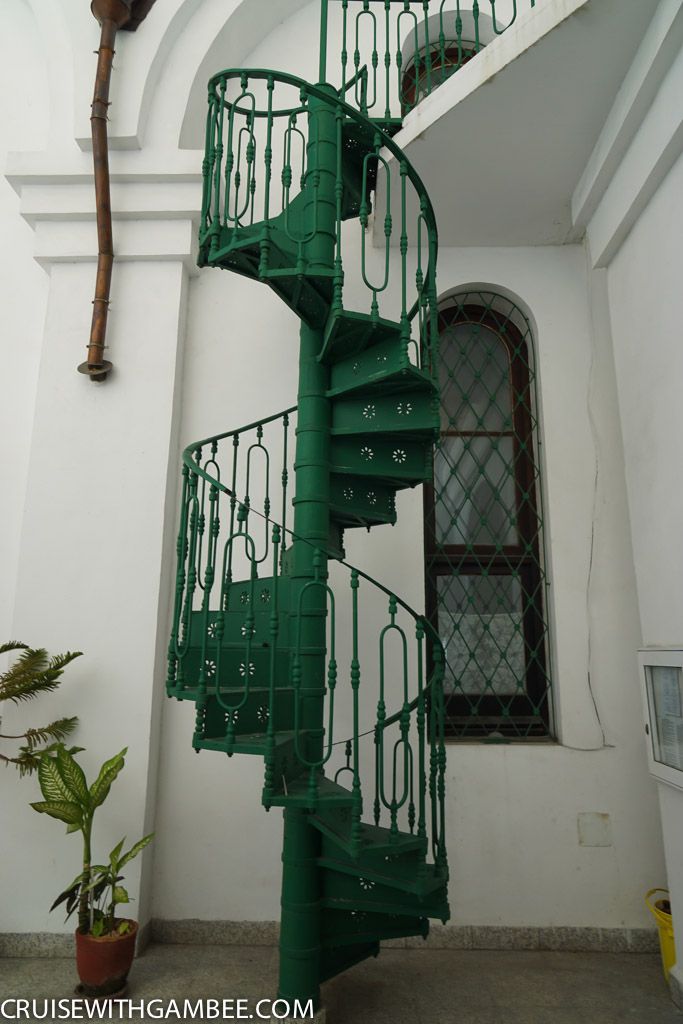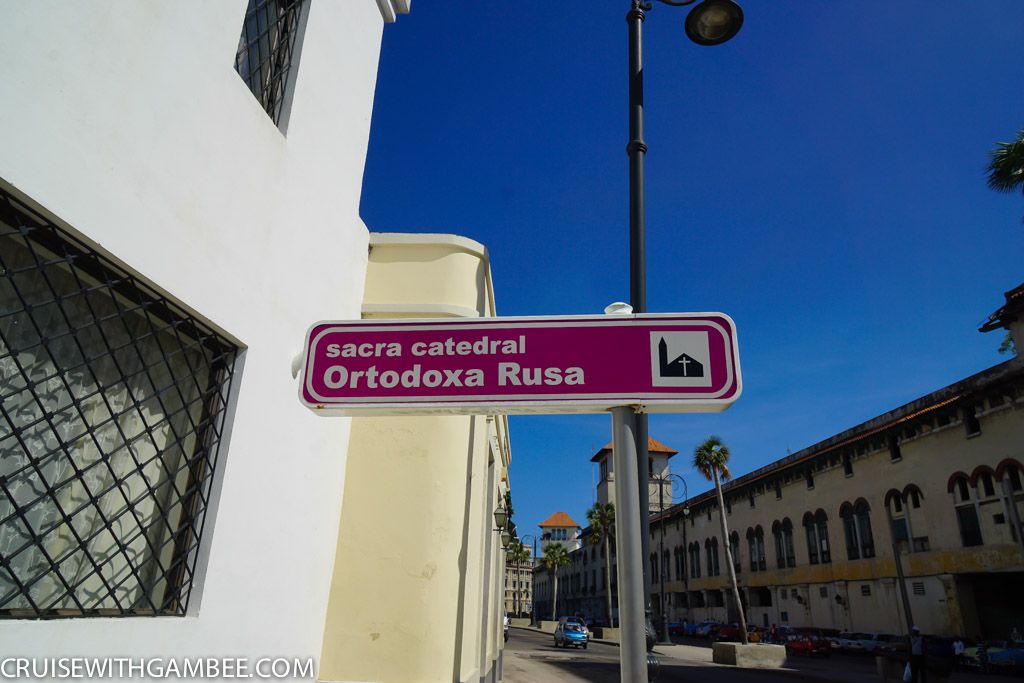 We went inside, but I did not take any pictures. It was really pretty in there, and mom spotted lots of similarities with the catholic religion. There was only one lady there taking care of the church.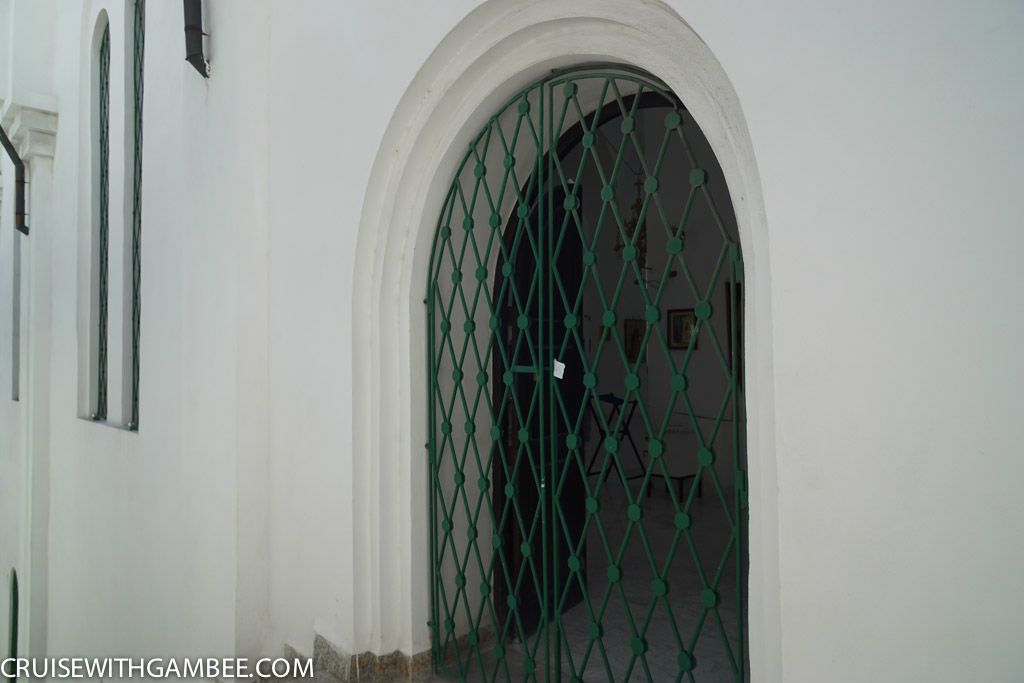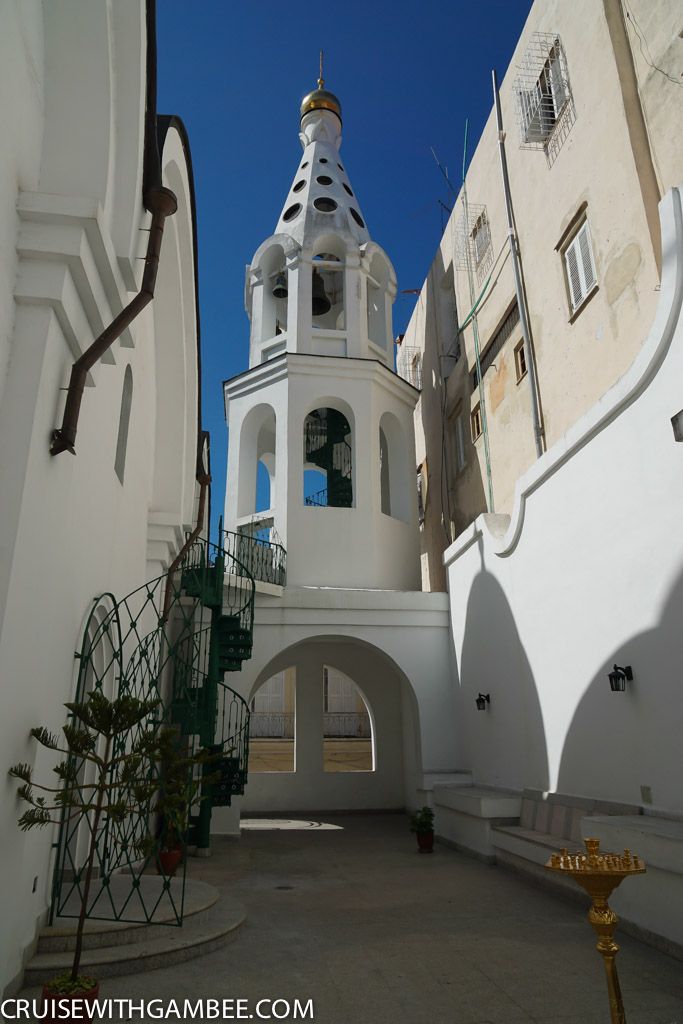 After that we left and started walking back to the ship.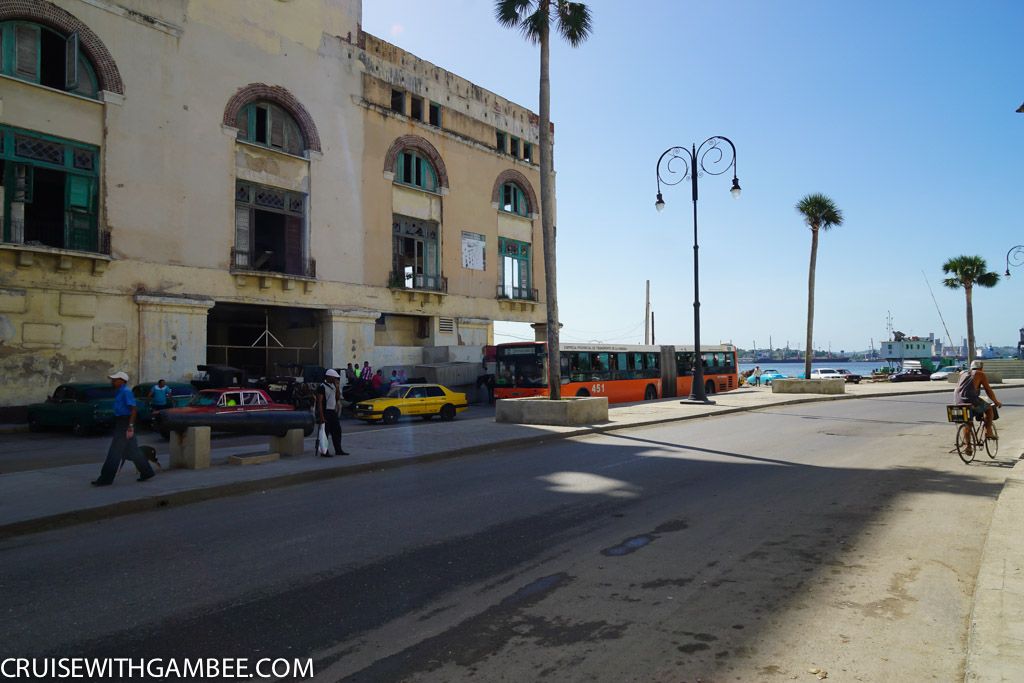 On the way there we saw a restaurant with this plaque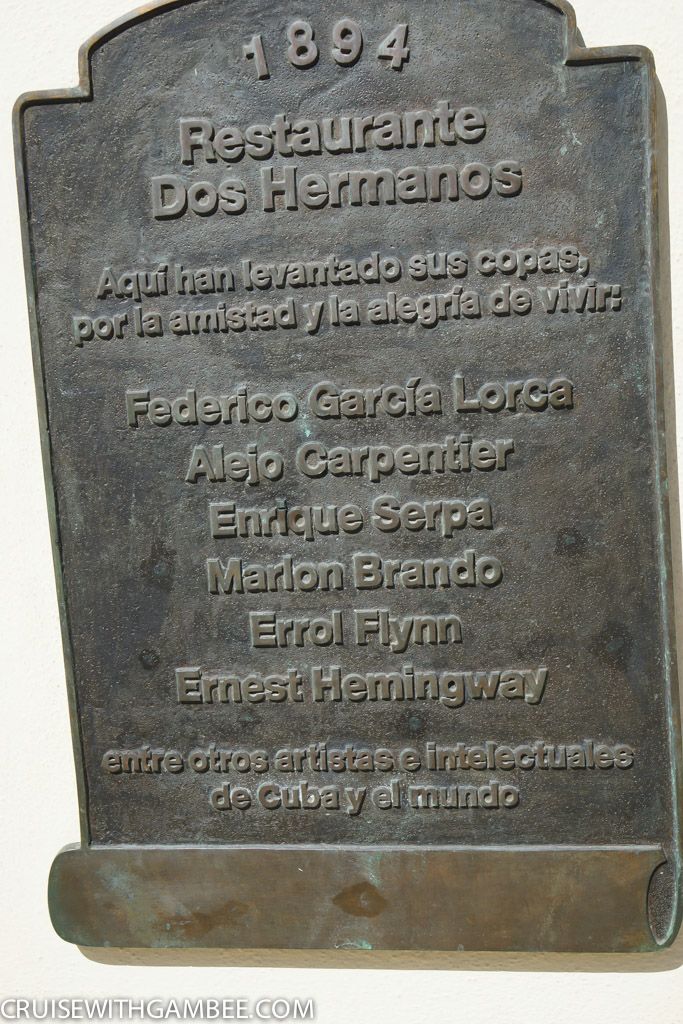 And we also stopped at the "Rum Factory", we checked the prices, but since they were the same we decided to wait.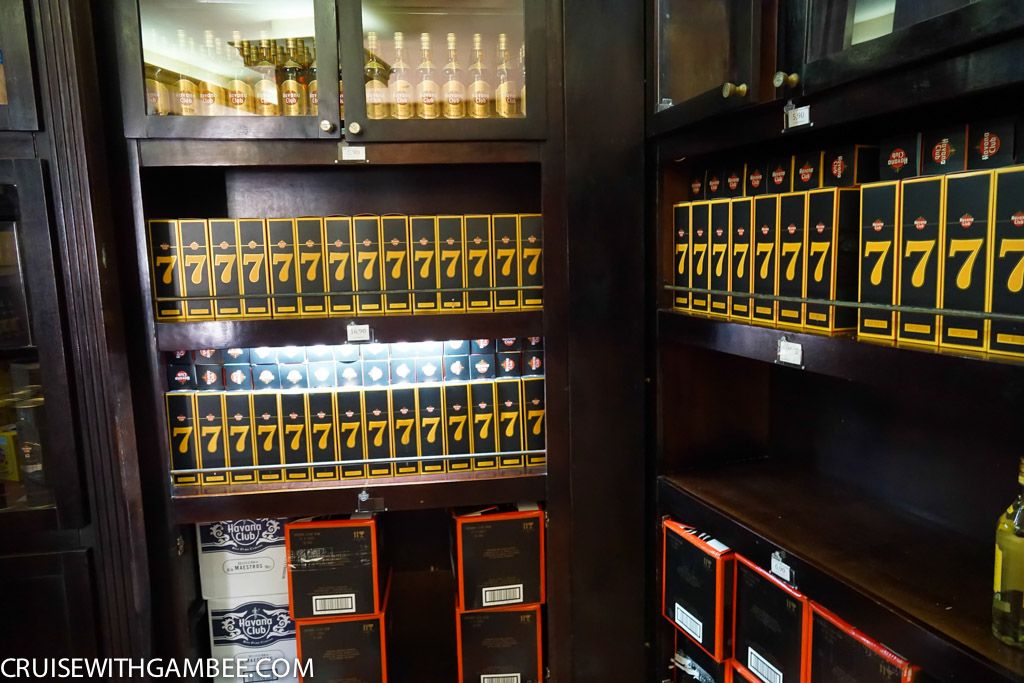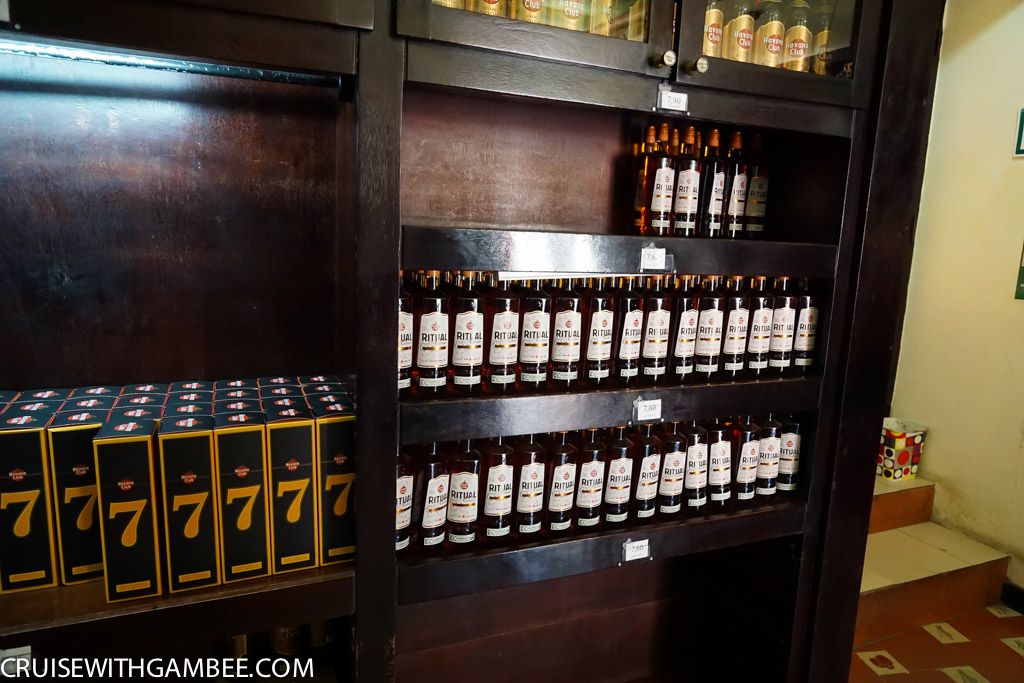 So we kept on walking.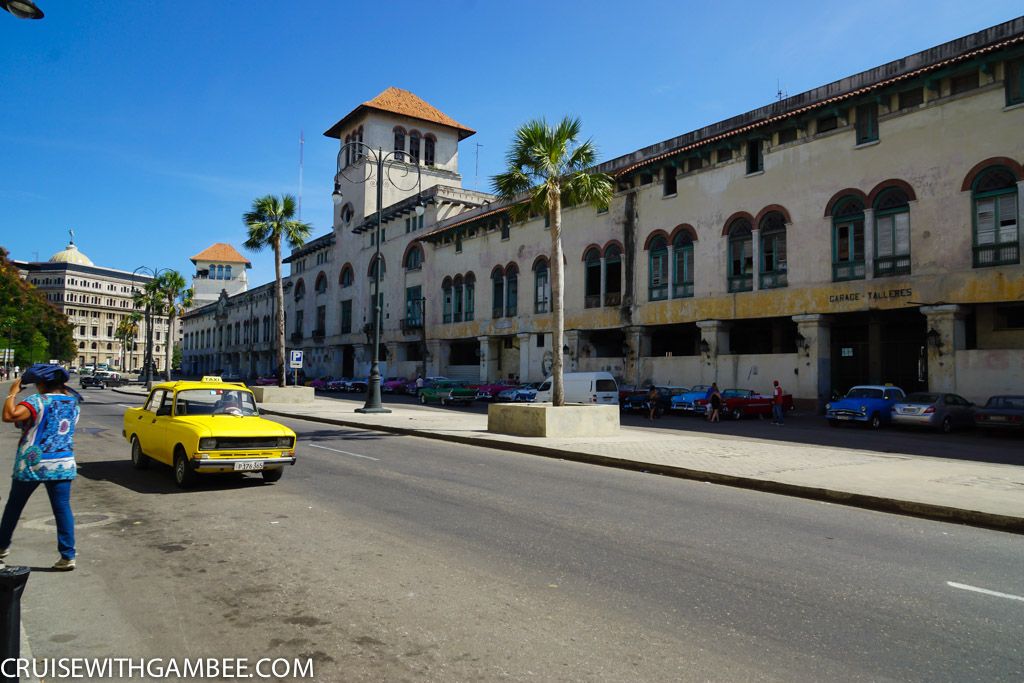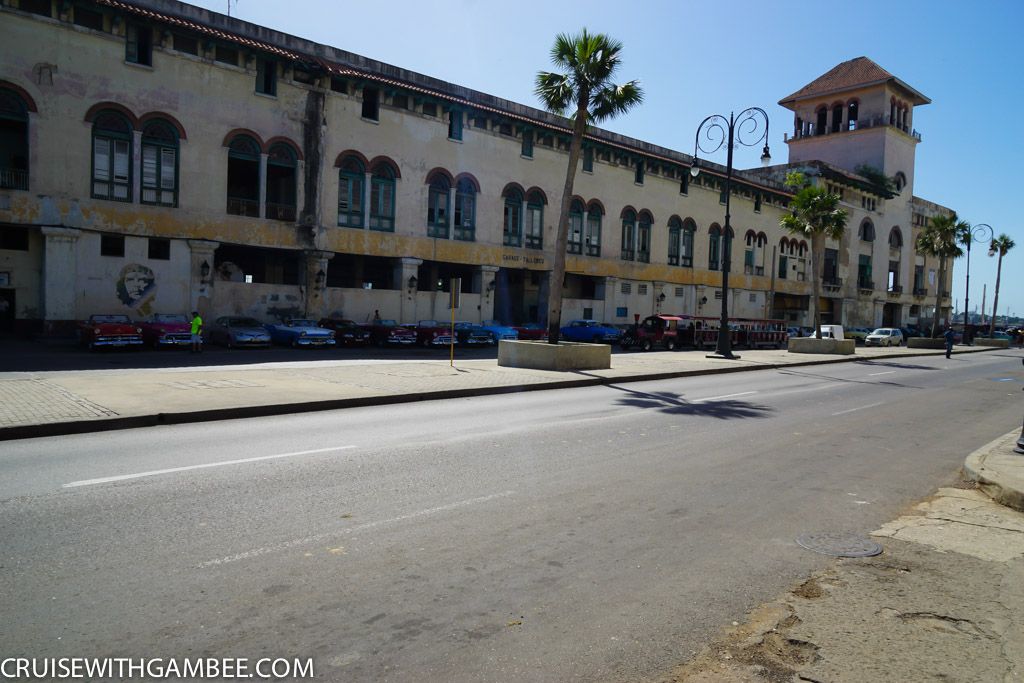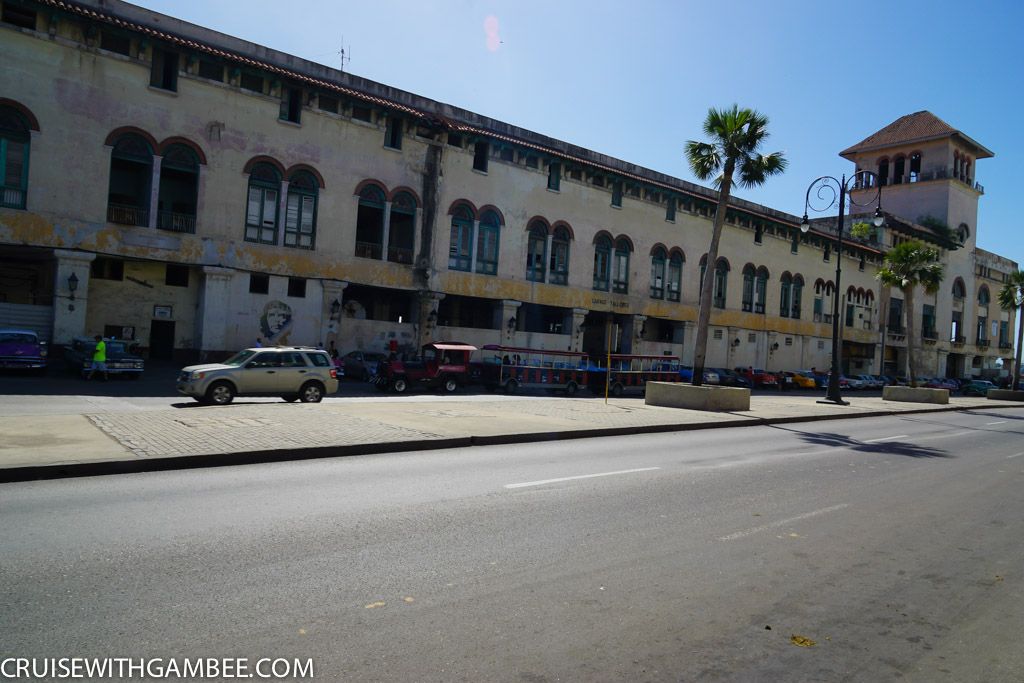 Every now and then, people approach you selling you rides on the old cars.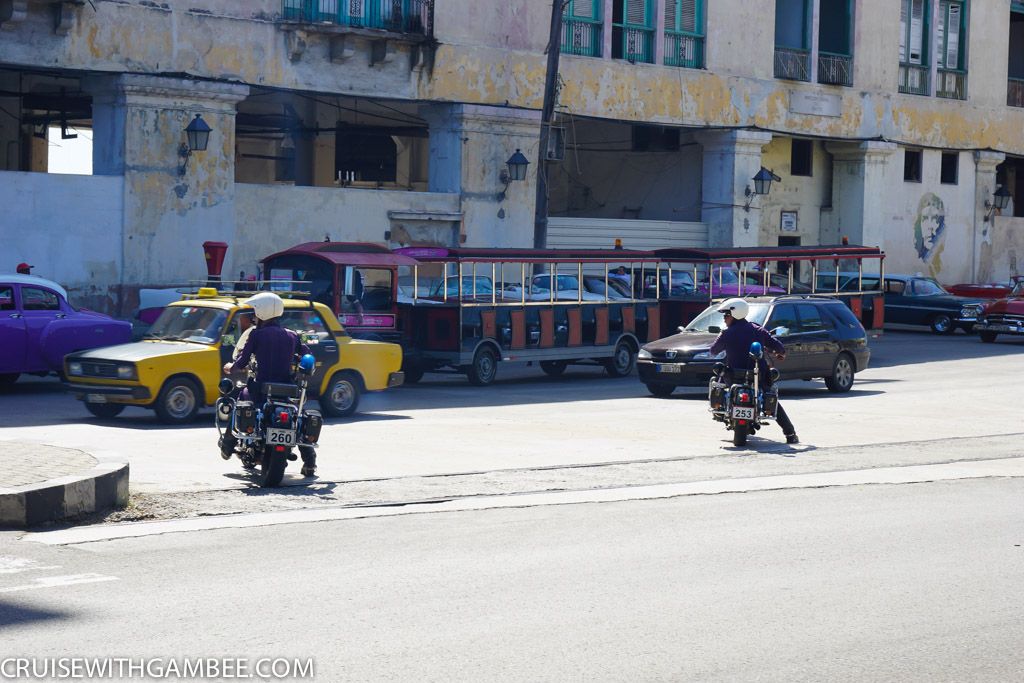 Next to the port there is a large church. Umm, how do I put this. The Cuban Gov appropriated this church and turned it into a museum. Of course they claim that the church was abandoned, and they took care of it. Anyway, it is a huge church with a monastery attached to it. If you go in the back part of the church, they have a tiny chapel that is still owned by the catholic church, and they sell some souvenirs. My mom was really happy to find it, and she bought a few nativity scenes.

Unfortunately the chapel itself was closed due to fumigation, but they had the souvenirs outside.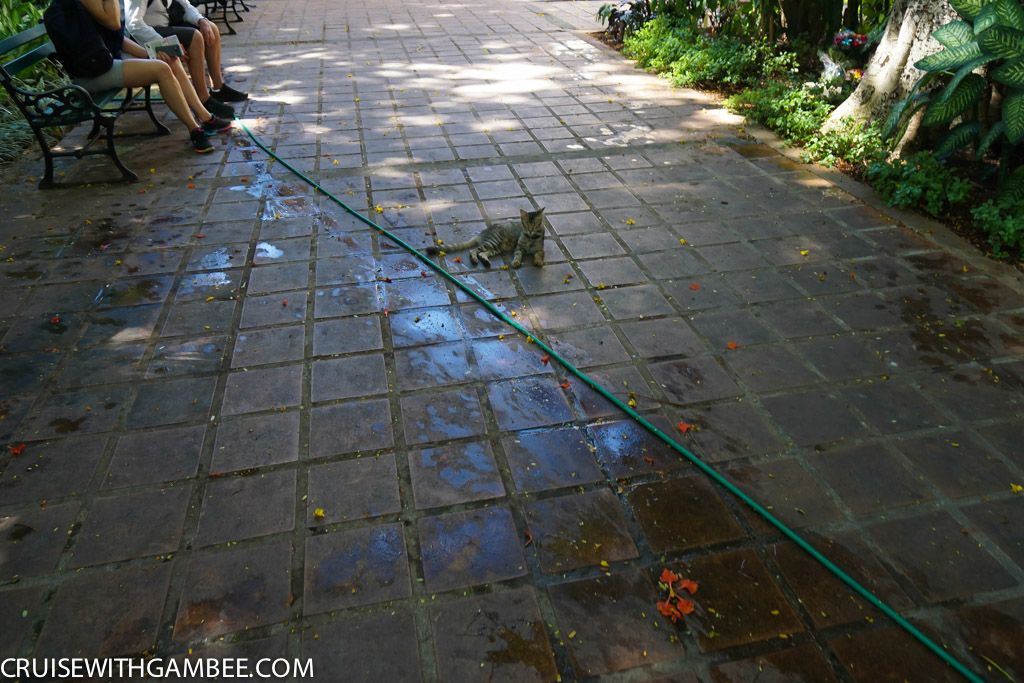 Here is the little chapel, it was being fumigated so we could not go in. But you can see a chest to the right, that is where they had the items for sale. They were also really nice and gave my mom some free candles that were made in Rome with wax of ……… um I forgot, but they were very proud of those candles. And actually now I remember, my mom wanted to light a candle at the cathedral the day before, but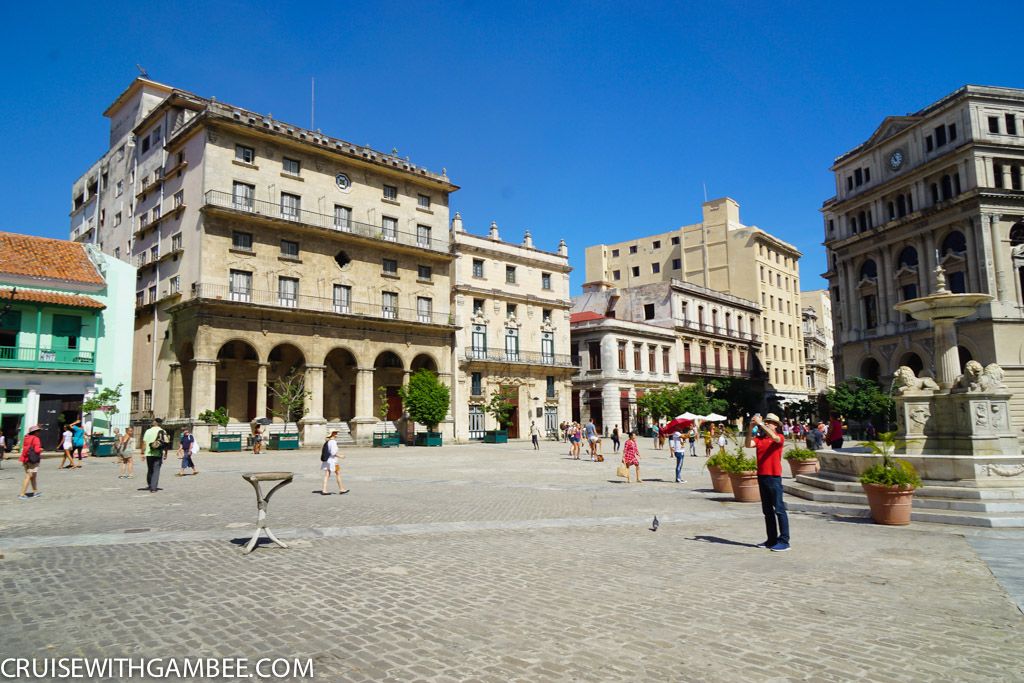 Here is the church that they turned into a museum. We decided to go in. While we were inside, the minister of health walked in with his family, they did not pay. lol. How do I know? Cause they said it pretty loudly and proudly.