Next we went to the room to check on our bags. We originally booked an interior guarantee room, but we were assigned to a oceanview room. Our room was on the Main Deck, category DA, room number 2557. Mom was really happy about it. The window really came in handy, specially since that is where I saw the orcas from, on the last day.
The room was quite large, among the largest i've seen for an ocean view. It was recently remodeled and they removed the tub, and replace it with a large shower. My only real complaint was that the TV was tiny and the channel selection was rather thin. They did offer some good movies, such as "A quiet place". There is also plenty of closet space, robes, and a large sofa. Overall a great room.
We got the beds split, for some reason our request never made it through, and neither did the to change us from early seating to anytime. Both things took about 3 minutes to correct, no issues there.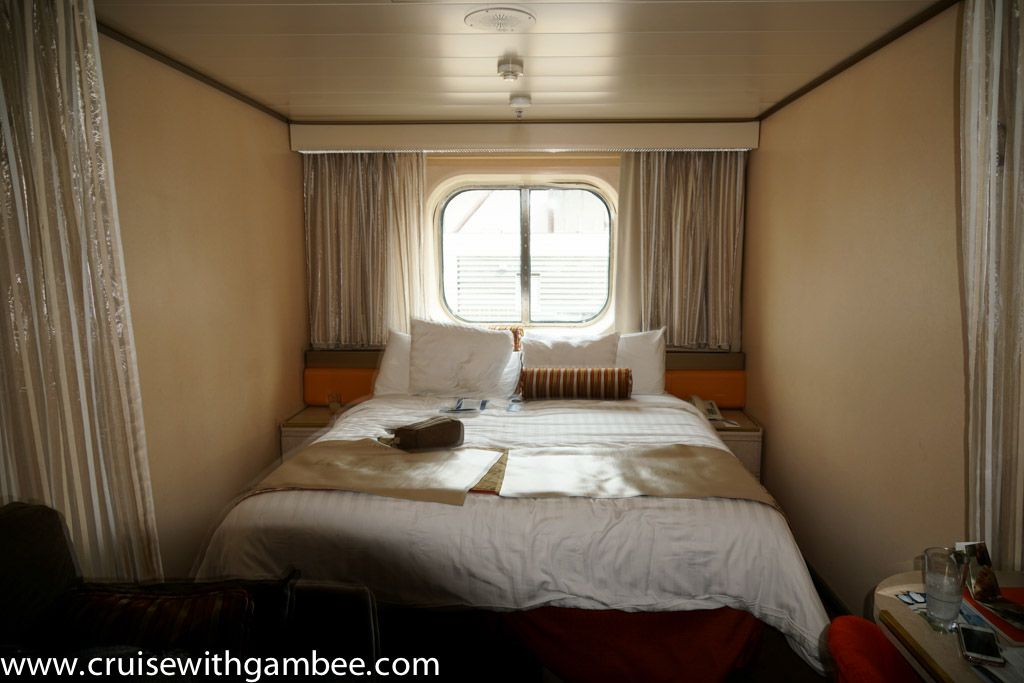 The Bath was nicely refreshed. But the angle of the toilet was really odd. My gluts were sore towards the end of the cruise. Keep in mind that this is the ship that does the world cruise for Holland America. I am not really sure if a world cruise is for me. My husband sorta has me spoiled traveling First class when we go abroad, lol.
After we got changed, If I recall correctly mom was getting a little chilly and she wanted to get a jacket. We decided to go to the aft secret deck for sailaway. It is located on deck 6 aft which is the veranda deck. For some odd reason they did not build cabins on that area, and it is open for anyone. It is a really nice area, and sheltered from the wind.
Which brings me to my next point, crowds. They were nonexistent! Like at all! I guess the only time that I maybe felt them, was during muster drill, and at Hubbard Glacier. But other than that, it was amazing. Even though their elevators are slow to open and close the doors, we rarely had other people riding the elevator with us. It was unlike anything we had experience on a cruise.
Again, now we were on the aft secret deck.
It was a really nice area. I think there were maybe two other people there.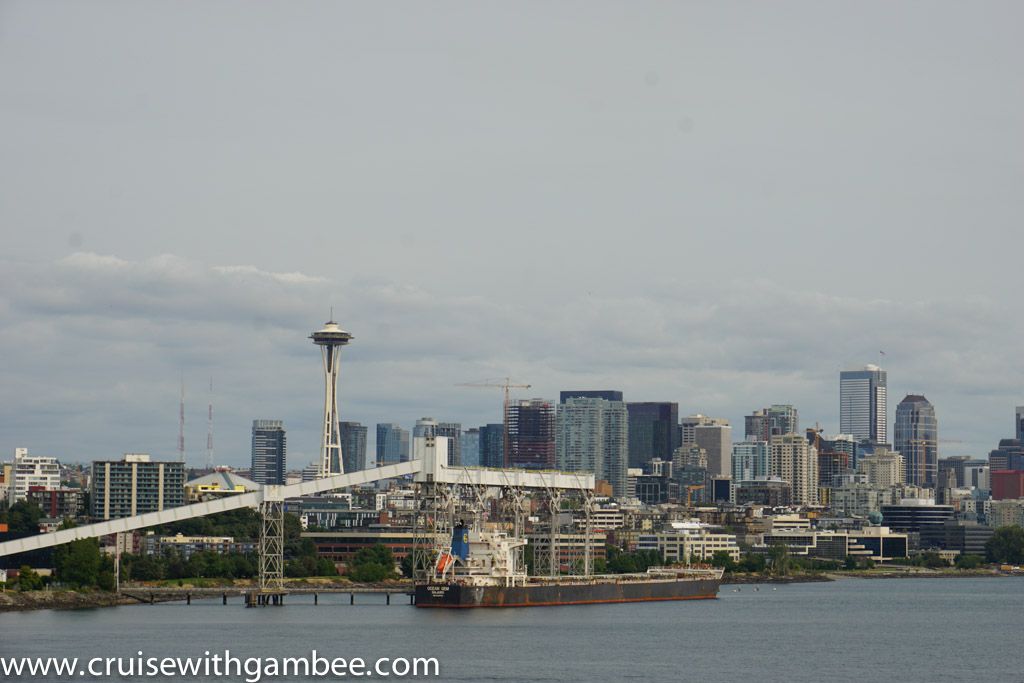 We were just enjoying ourselves there.
One of my favorite pics of the day.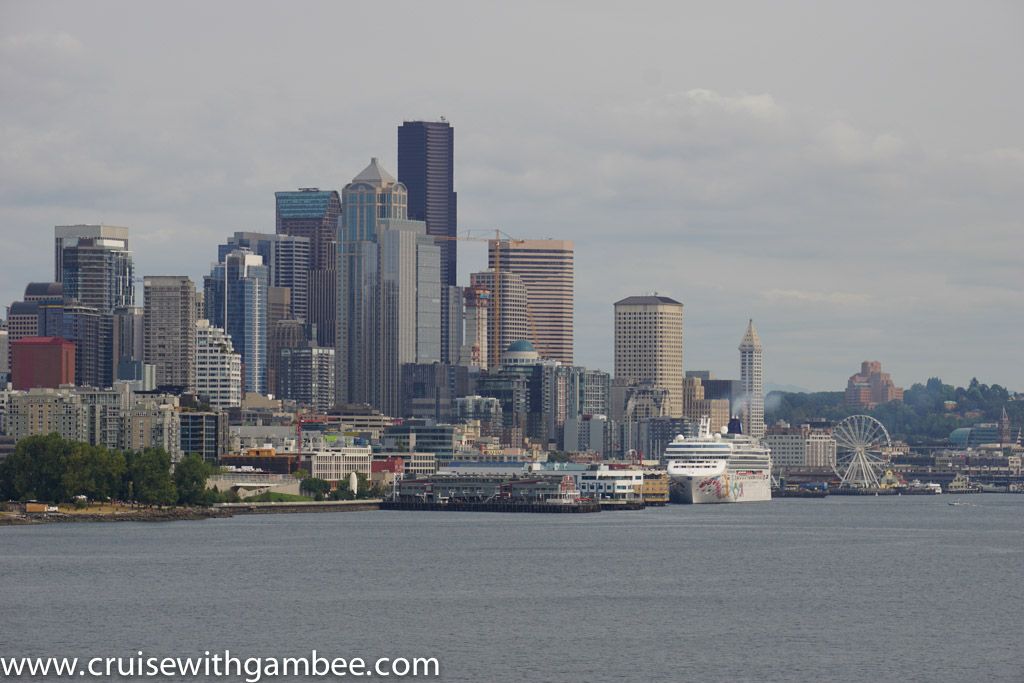 Another thing that comes to mind is that mom was saying that this ship felt larger than the NCL Sky which is actually about 12k tons heavier, 70 feet longer and 13 wider than the Amsterdam. And after she said, it got me thinking, she was right. It felt like a larger ship. I think it comes down to how open the spaces are setup, lighter crowds and the larger staterooms. You feel like you have more room to breath. It really did feel larger than it was, either way large or small we were loving it!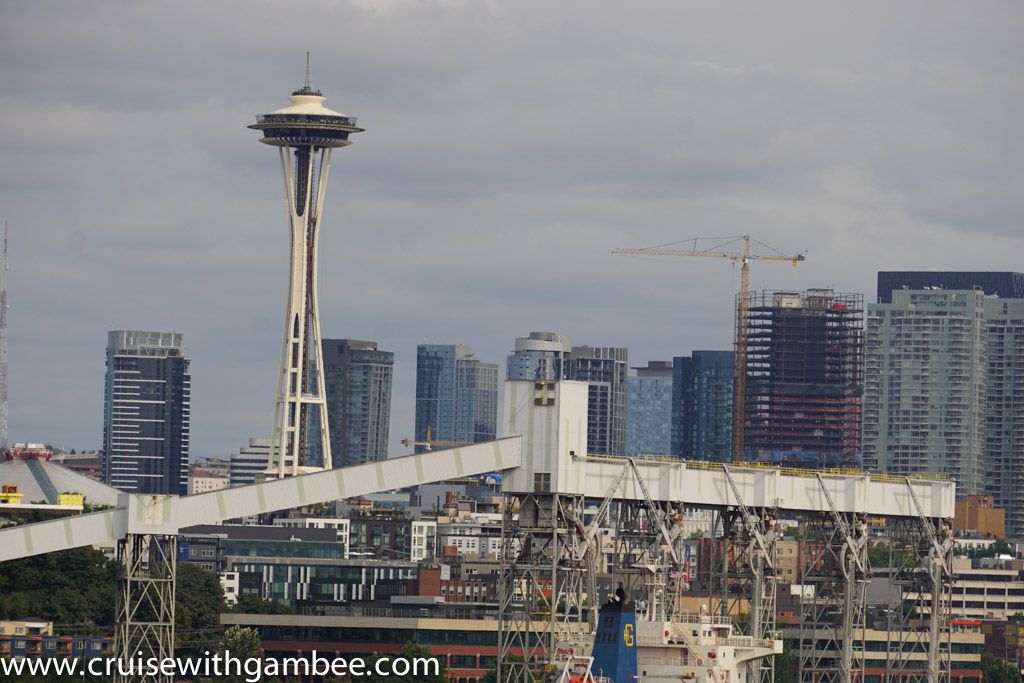 Seattle's Bay area was a lot of fun to watch.
And we are off!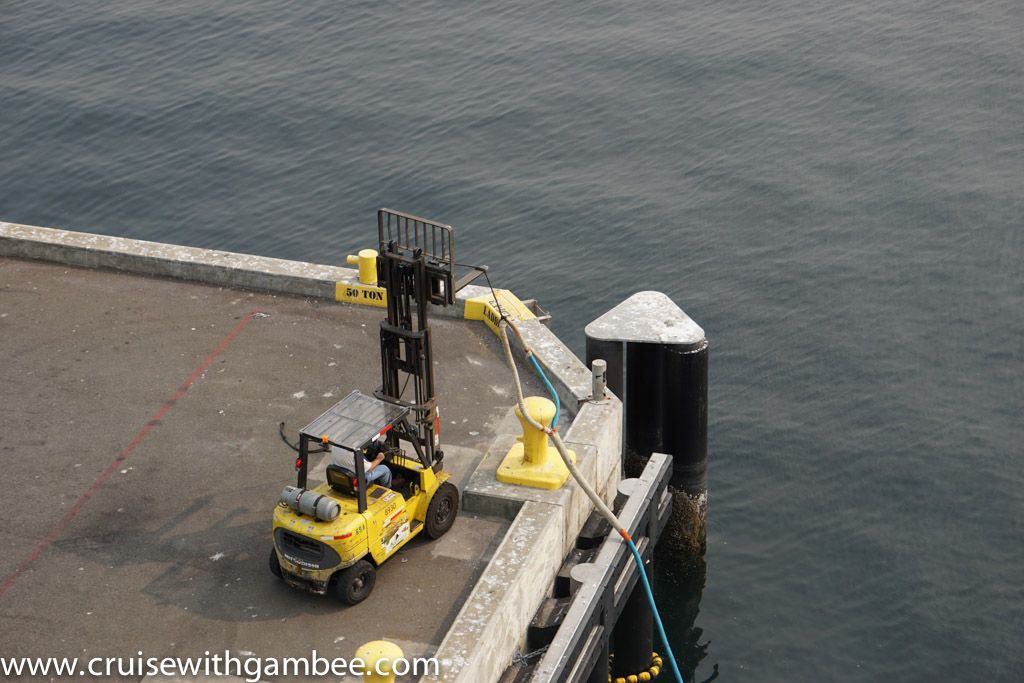 Mom was busy sending 1k pictures per minute to Colombia, I was enjoying the cool air (compared to Florida) and the views.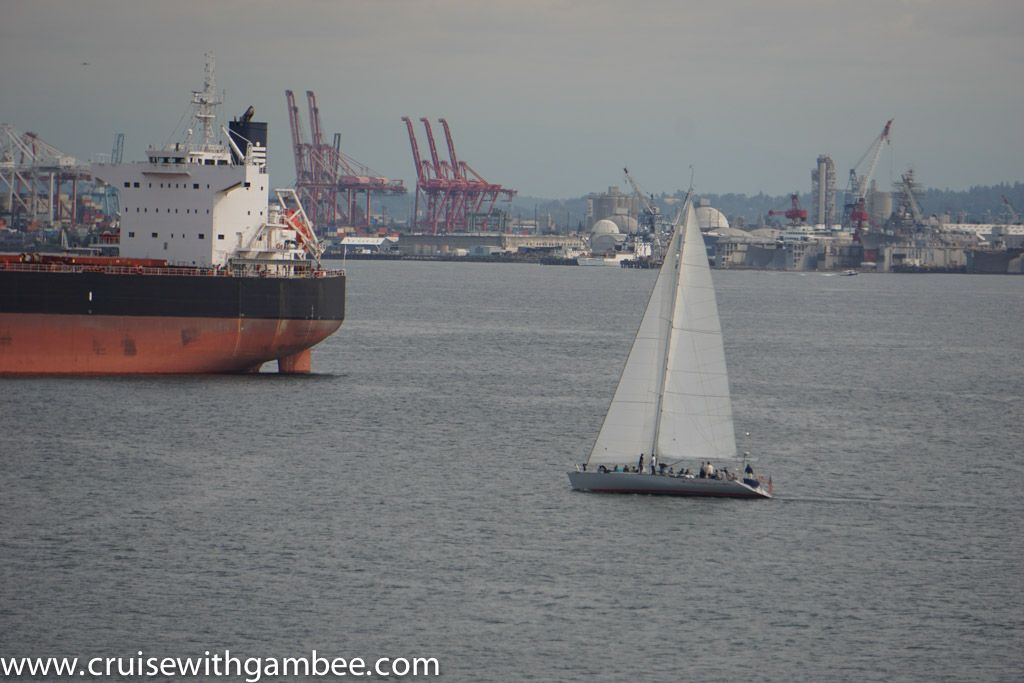 Plenty of action in the bay.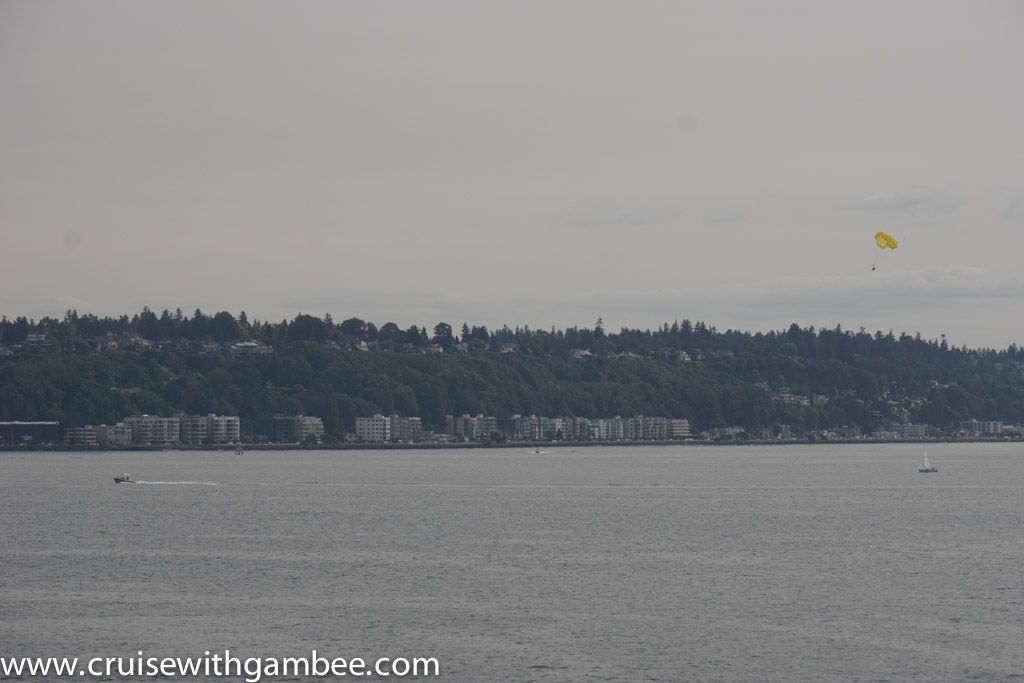 Mom enjoying the view.
The pearl was also on the move. You can get a better view of the Smith Tower, such a cute building.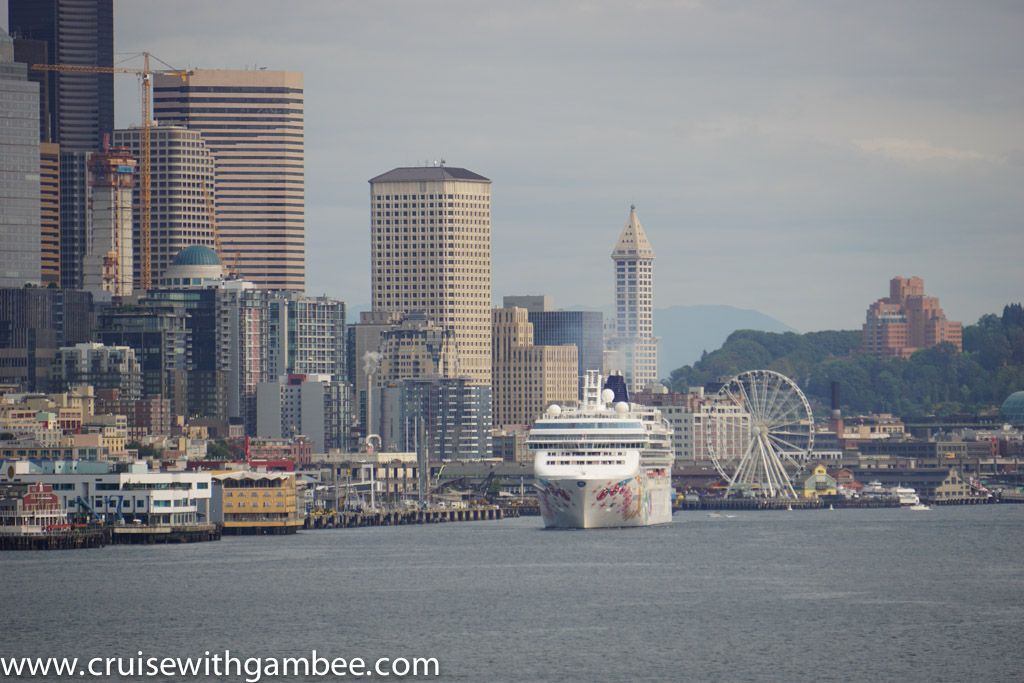 Emerald Princess was still waiting her turn. To this day, I still have not sailed Princess, I think is the last of the main cruise lines in the states that I am missing.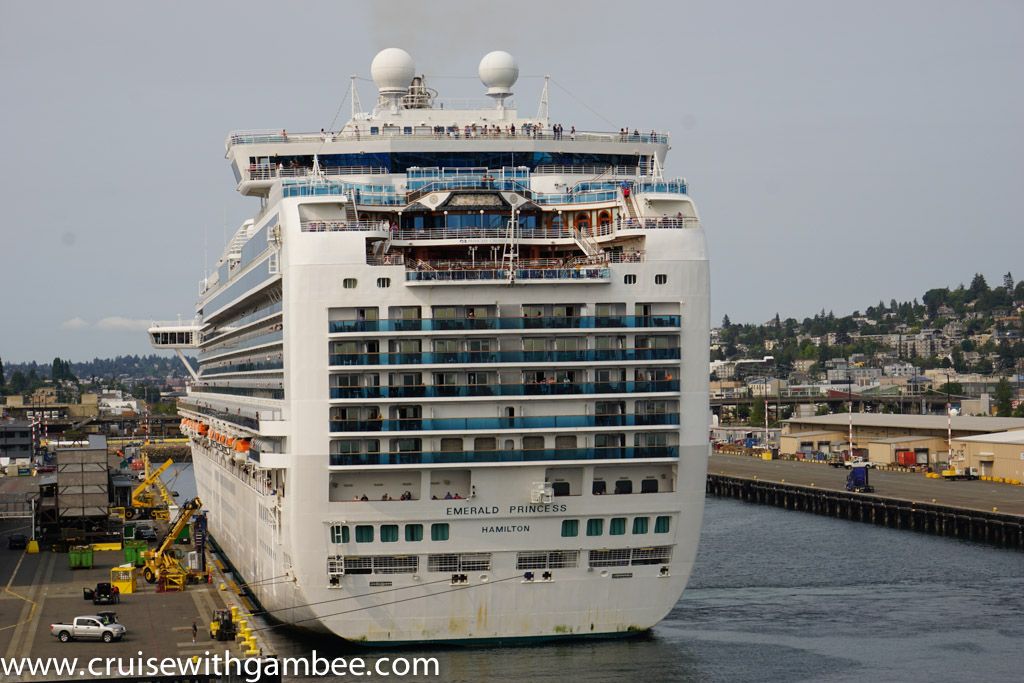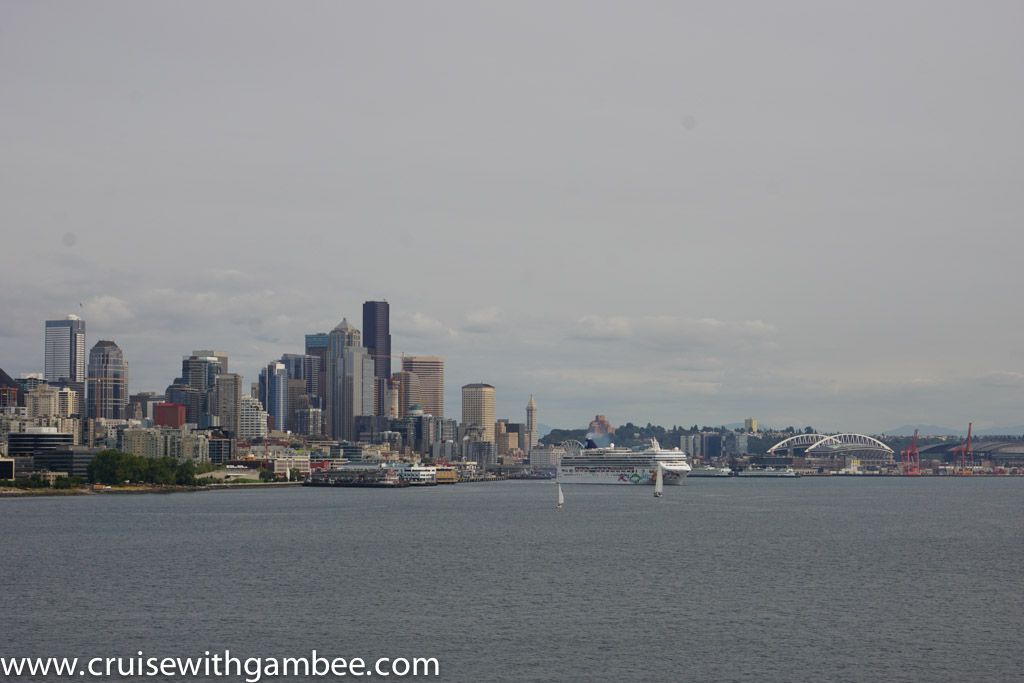 It was just a really cool and relaxing setting, with almost no people there with us.
They have pretty ships.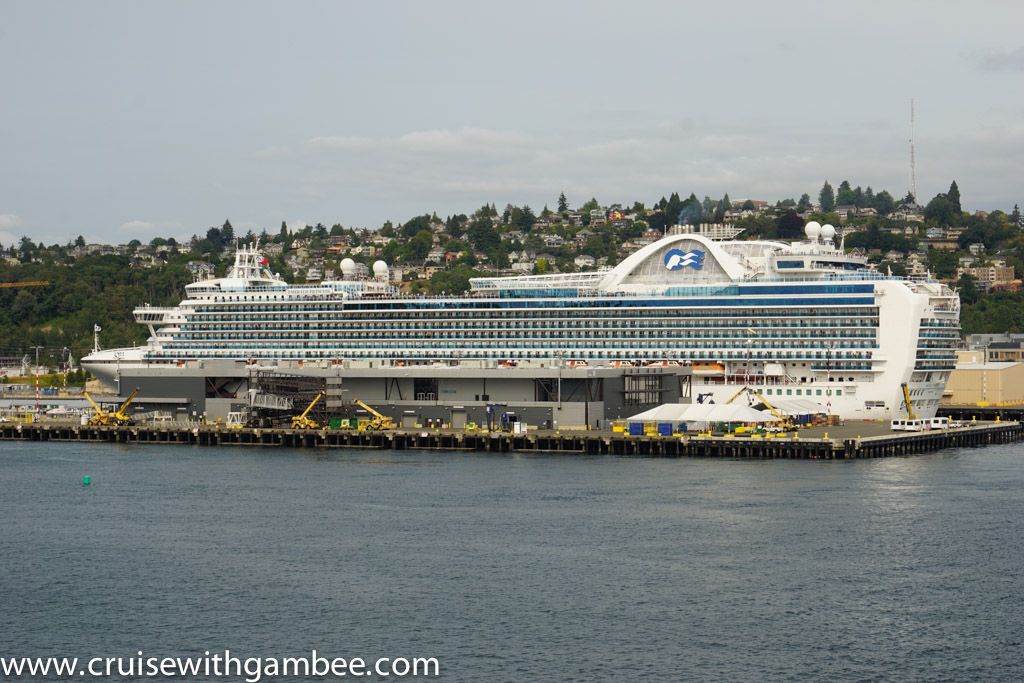 Gaining some speed