I was supposed to meet mom in the room, so I went down to get ready and then this happened =/. The tile in the bathroom is rock hard!!! Don't drop your Apple watch there, lesson learned. Mom already paid for a replacement, but that was not the greatest of feelings. Especially since my husband had given me that watch in Tokyo as my Xmas gift 1.5 years ago. I felt really bad, I am always so careful with it. But life happens I guess. And no, I was not drunk, lol, too early for that. I was just a dumb mistake.
After meeting with mom, we headed to the secret aft deck to relax a little, have a few drinks and enjoy the sun.
Again, we pretty much had that huge balcony for our selves.
That was the cardigan that mom bought on the shops earlier that day. She was loving it.
Lol, it was not that cold, but mom does tend to get cold. For those wondering the weather around AK cruise was in the 50's. The exception was in Hubbard Glacier bay when it got rather Cold (wild guess 20's-30's – keep in mind this is summer), and Sitka was super warm like 75 (I was not too happy, lol. I wanted cold weather! They told us that it was very rare weather). Overall, the weather during our cruise was fabulous, it could not have been any better.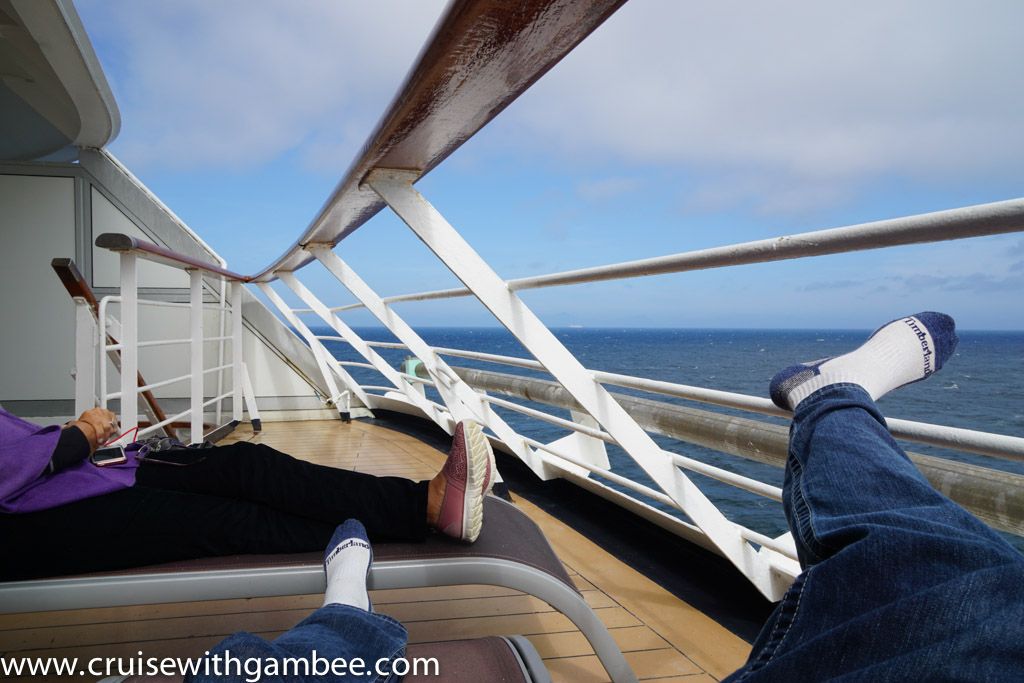 Like my pillow? lol. It was super comfy =)
And look! Not one person there with us!!! It was almost like our very own private aft balcony for free, LoL =)
At one point I was almost certain that I saw a blowhole shooting water out, but I was not certain of it. Nevertheless I was super excited about it, mainly because that meant that theoretically I had seen my first whale in the wild!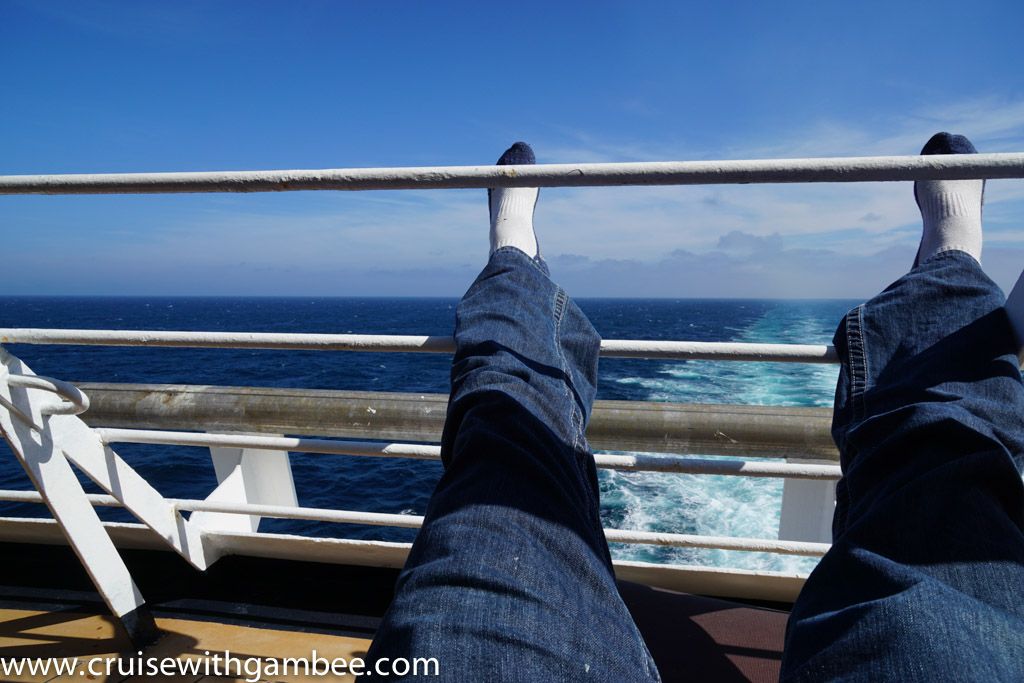 Eventually we switched places because mom was getting cold, and the sun would warm her up.
I actually took a nap in this area on Day 6 I think, and I was loving it cause it was super cold that day.
Internet was solid, so mom was in Haven, lol. I was just relaxing and trying to get some sun. And of course with a drink in hand, I guess thats a given by now, lol.
I guess around 5:30pm we decided to head to the MDR for Dinner. It was a very relaxing day overall, tons of naps, and a few drinks in between. We were just enjoying each others company =)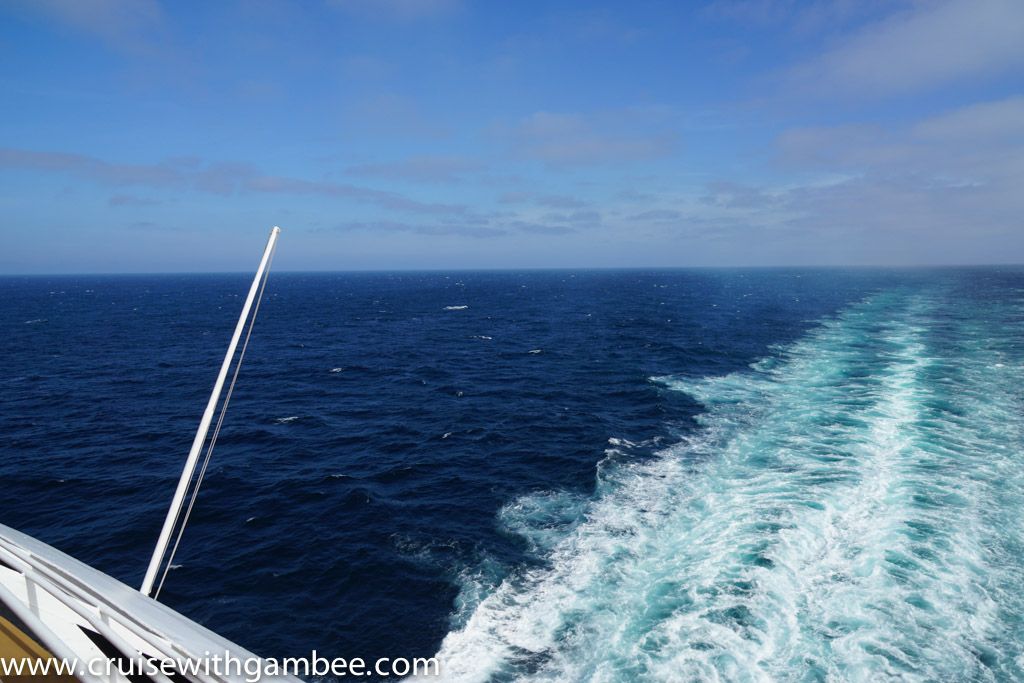 The Aft pool was quiet
Even the Lido has menu, and like I said it is very similar to the MDR.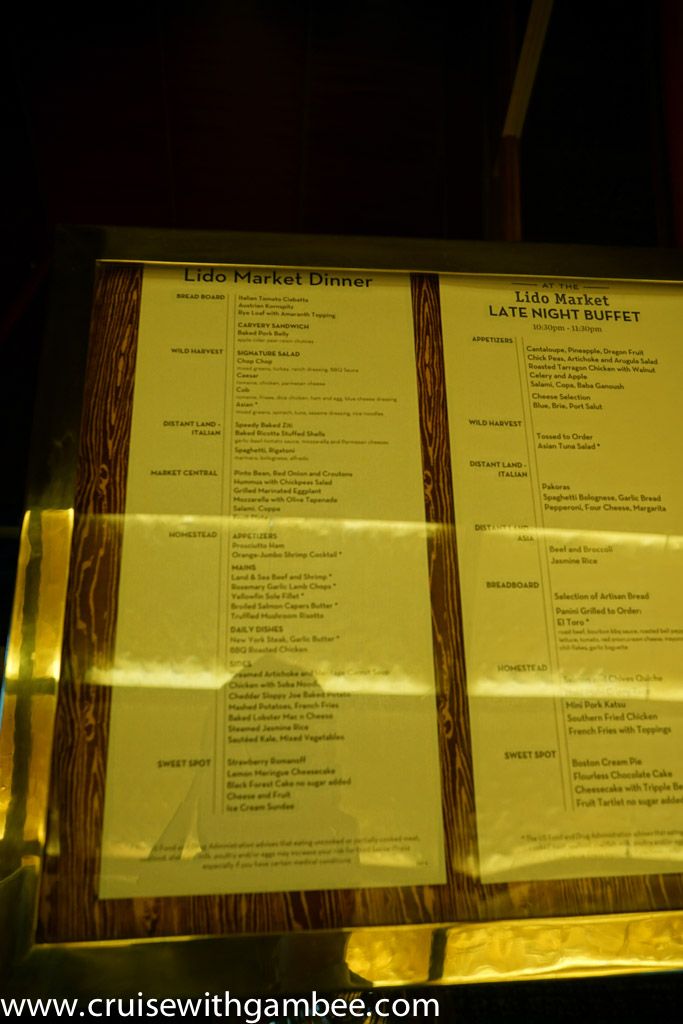 We got to the MDR, by the way we had "My Time Dinning" and we never waited to get seated.
Here is the wine list.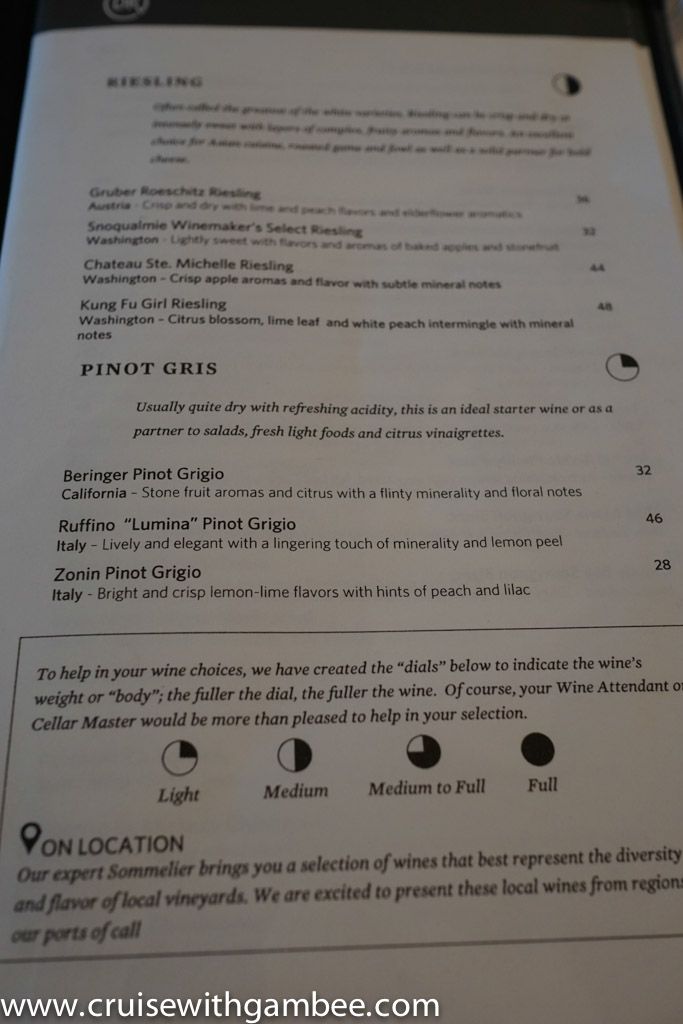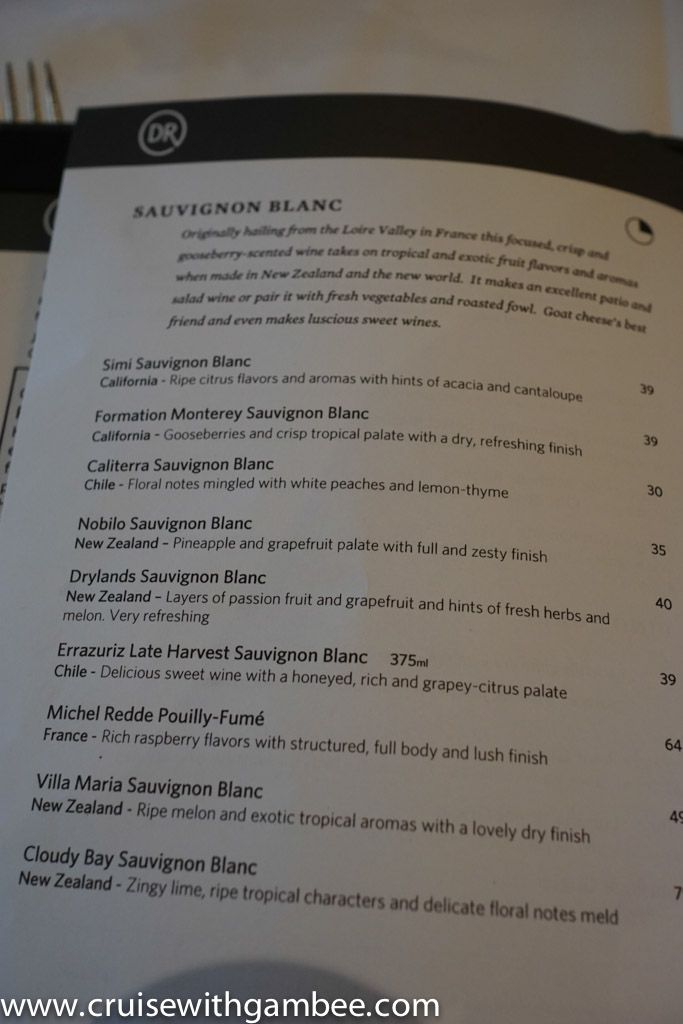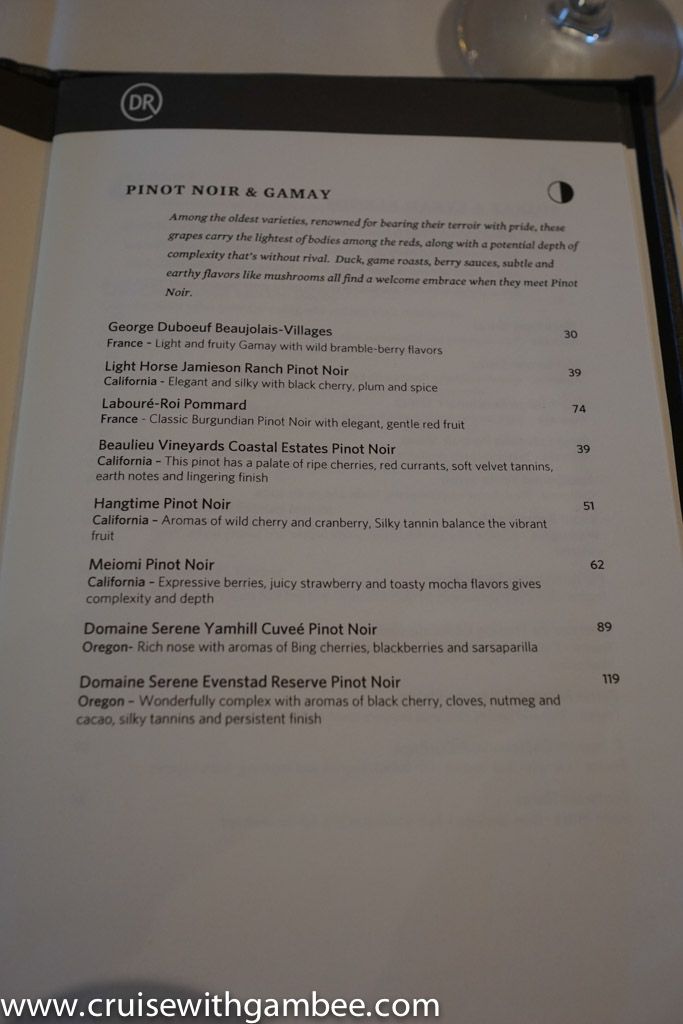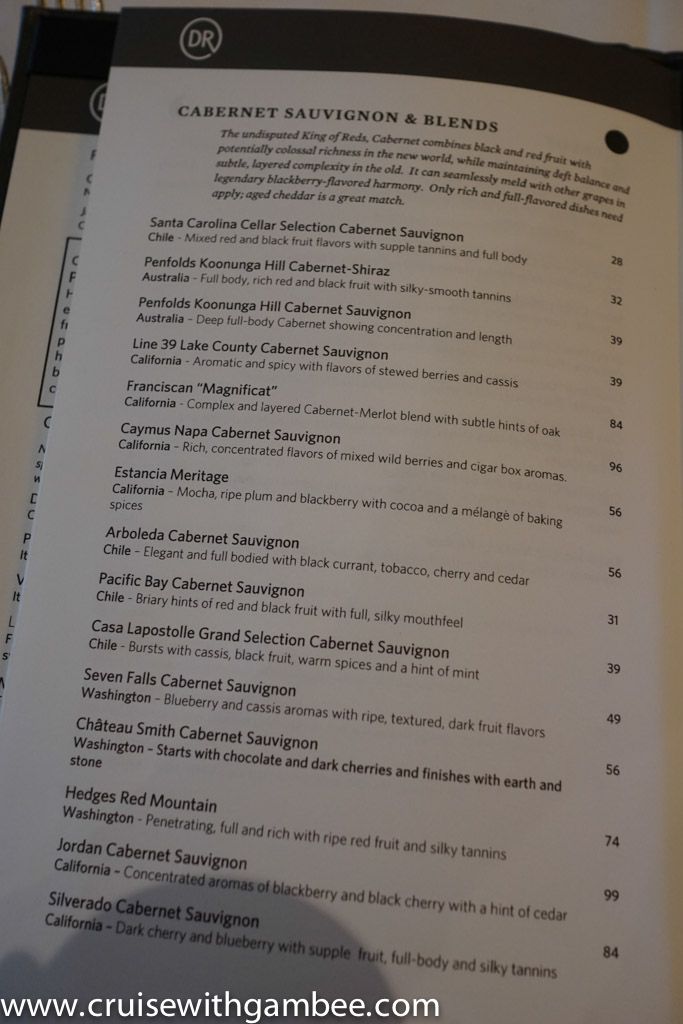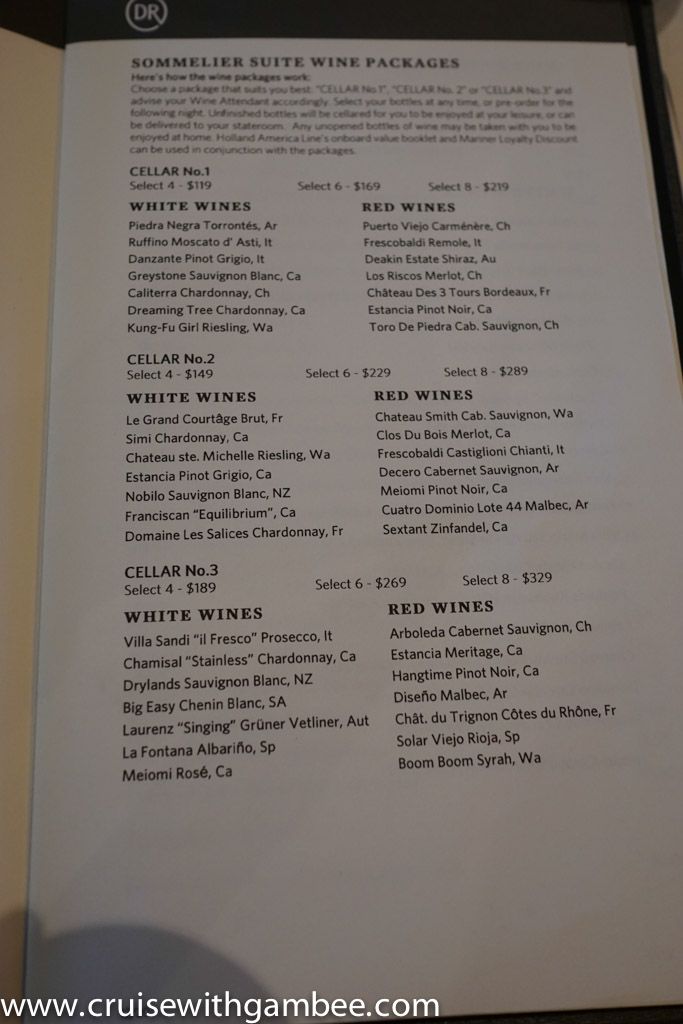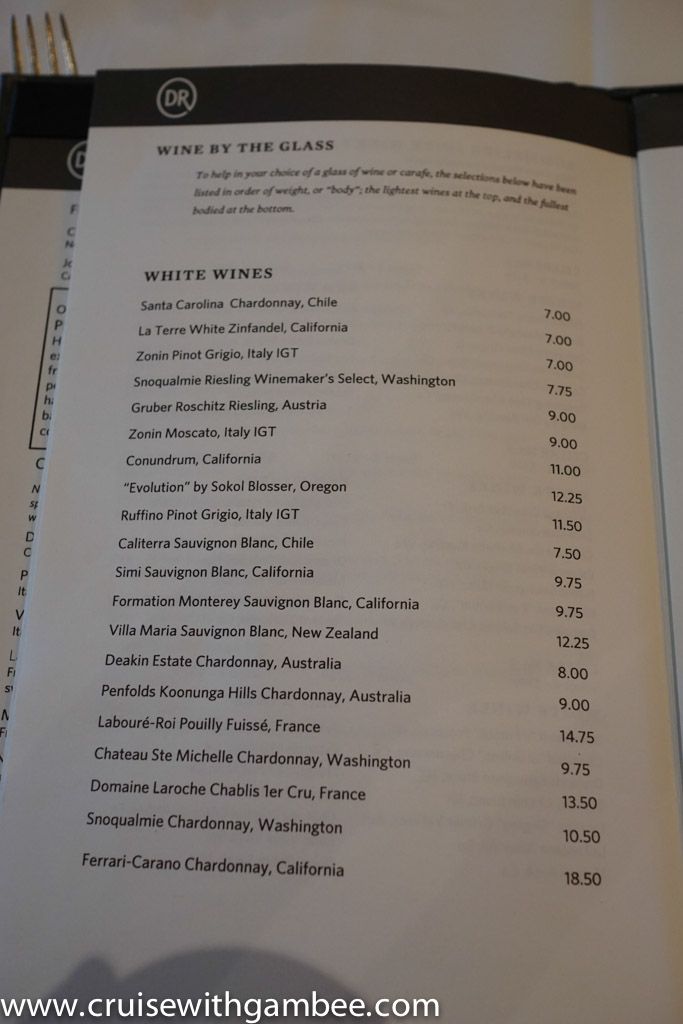 That day was one of the Gala nights, so both mom and I were dressed up.
Here is the menu for that day. I told mom that she should get "A taste of Alaska", it was only $25 and it had crab which she wanted. She agreed.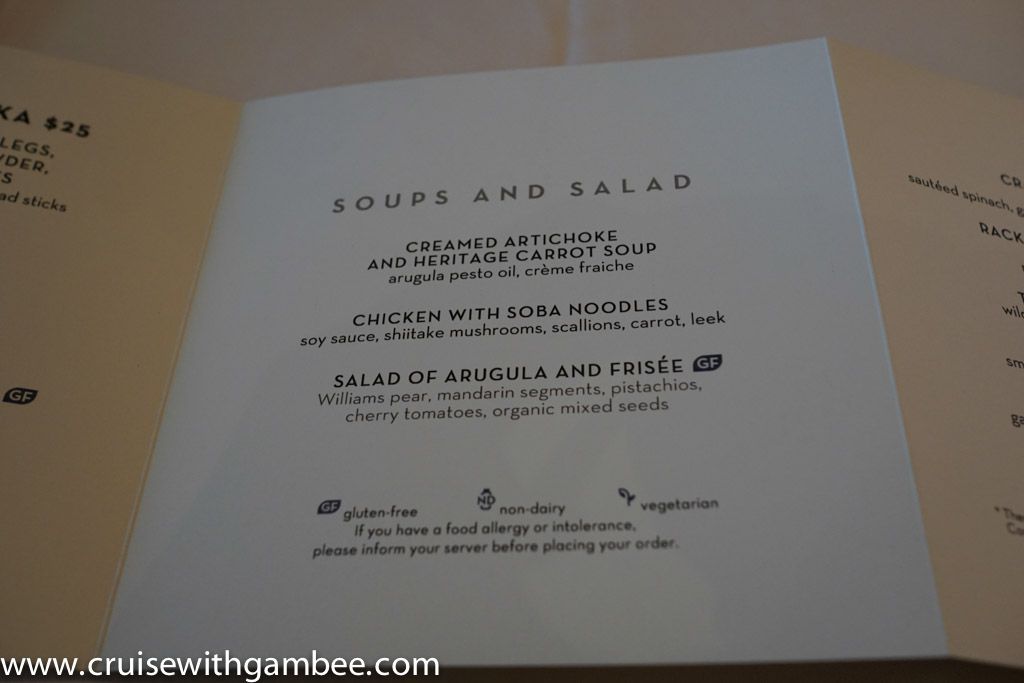 Service in MDR was great, no issues there. Actually, service all around was excellent. Our room steward was great, and everything was always on place. There was never a wait for guest services, and the issues were all corrected within seconds. Mom lost like 4 key cards, so yeah, we used guest services a bit, lol. There was also one erroneous charge done, and it was corrected ASAP.
Anyway, here is the MDR. It was pretty nice, and spaced out. Keep in mind this ship's maiden voyage was in 2000. She is in amazing shape!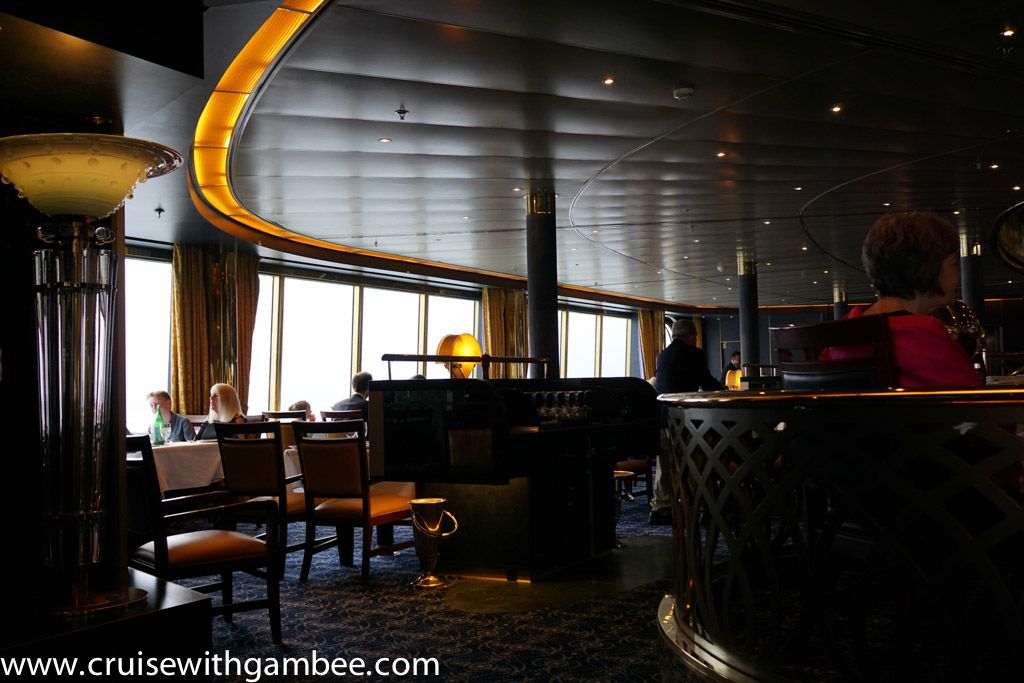 I ordered a beer, really I wanted La Fin Du Monde but they told me that the only had it on the bars and not in the MDR, so I ordered this Husky IPA. It was AMAZING!!!! It had a berry after taste that I have never experienced before, very subtle. I did get to order a La Fin Du Monde, later on in the cruise, such an amazing beer.
So Mom's $25 dish came with a lobster bisque, and we were hoping that it would not be full of flour like the other soups. Nope, same thing, what a shame. But its ok, we move on =)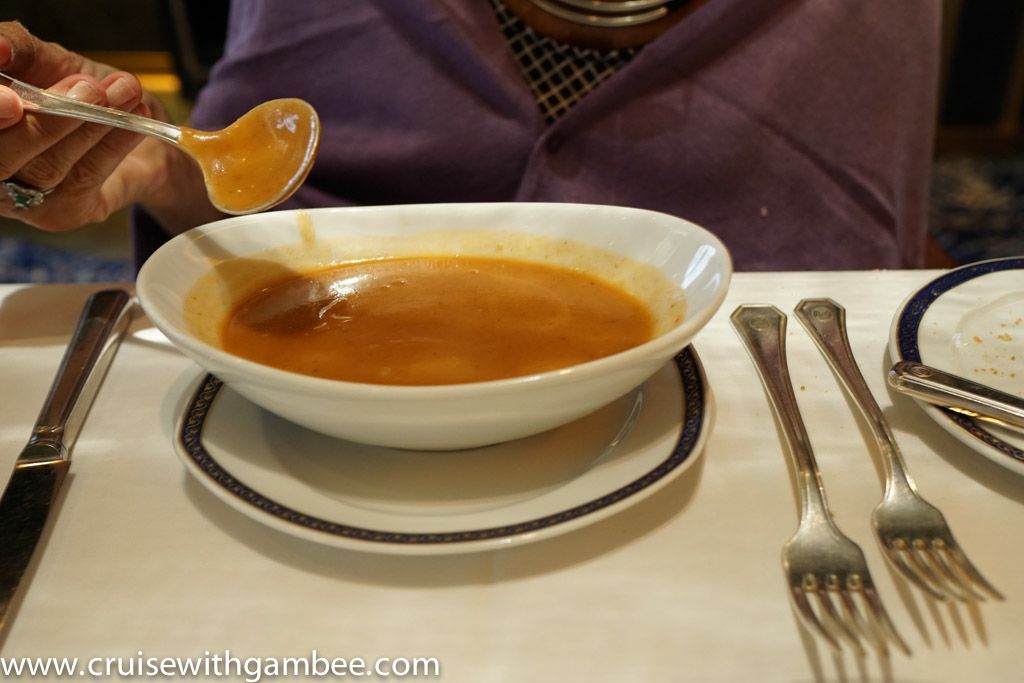 On the other hand my escargot was excellent! And I dipped the bread in the garlic butter for mom, and she absolutely loved it!
I had the lamb, which was really tasty. However, I did not care for the beans under the lamb.
And Mom's King Crab. It was good and a large portion (but it did not compare to what was to come), I usually take all the meat out of the legs for her, its usually too hard for her to get it all. The crab cakes were just mehhh, again tons of starch. Overall, she enjoyed her dinner, thats all that matters =)
And the dessert, super tasty. We usually just shared desserts, best way to myself somewhat thin and healthy.
I really have no recollection of the rest of the day, or pictures to trigger that memory. A wild guess is that I went to bed, and mom went out and about, lol.
Overall, another great day! I really enjoyed that day, it gave us a break to relax and get ready for what was about to come!
Day 2, End.