Day 3- Juneau, AK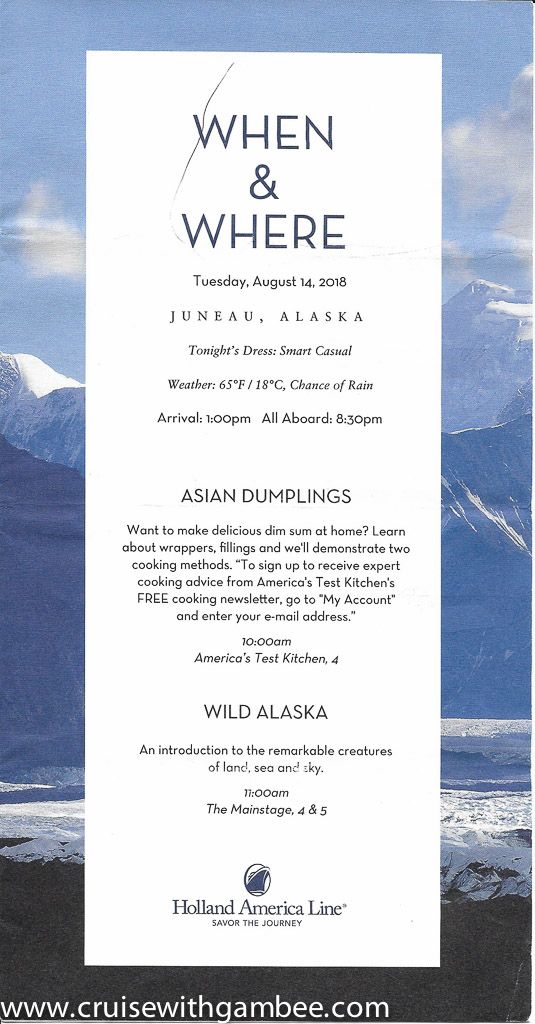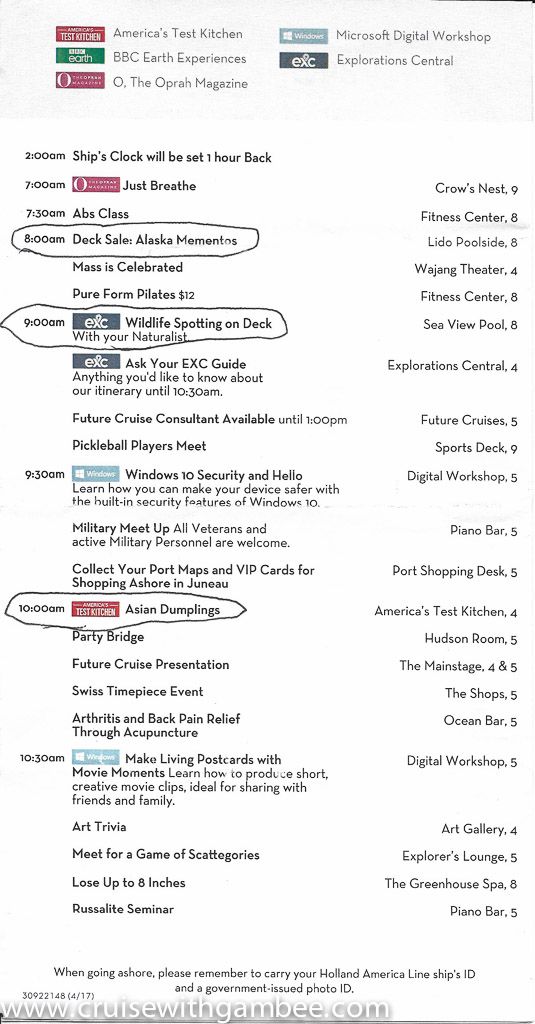 I think this was our favorite day, so much happened this day that it is just very hard to compare to any other day. It was just unreal!!!
I woke up early as usual and strapped on the fisheye lens to get a different perspective. Here are the results.
It was around 730am, so there were a few people out enjoying the view.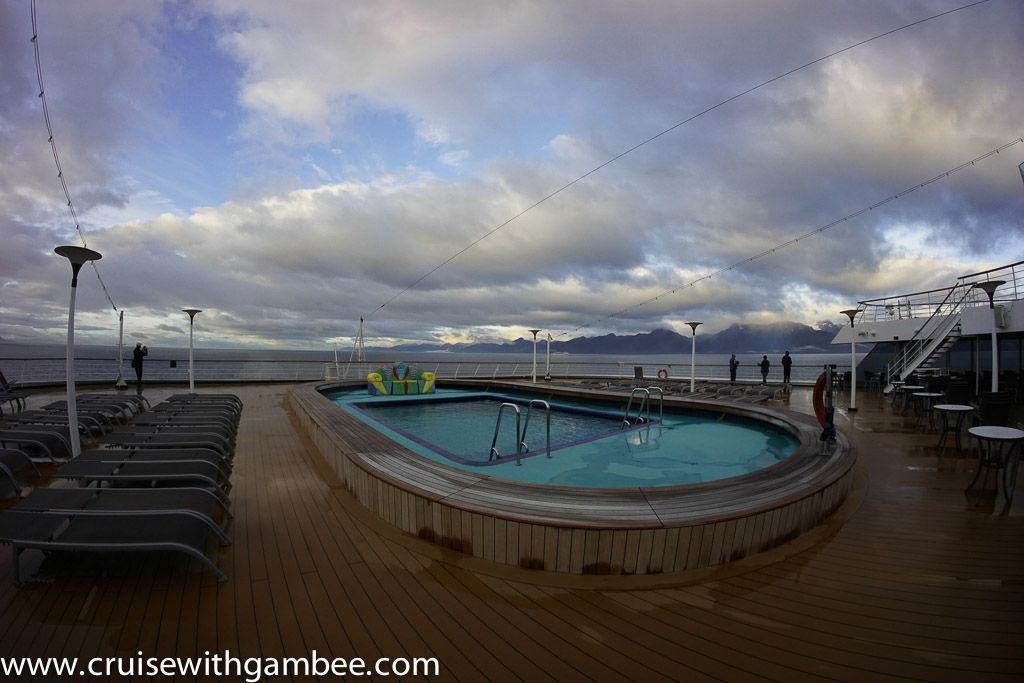 While not my favorite lens, it does manage to get a lot into one shot.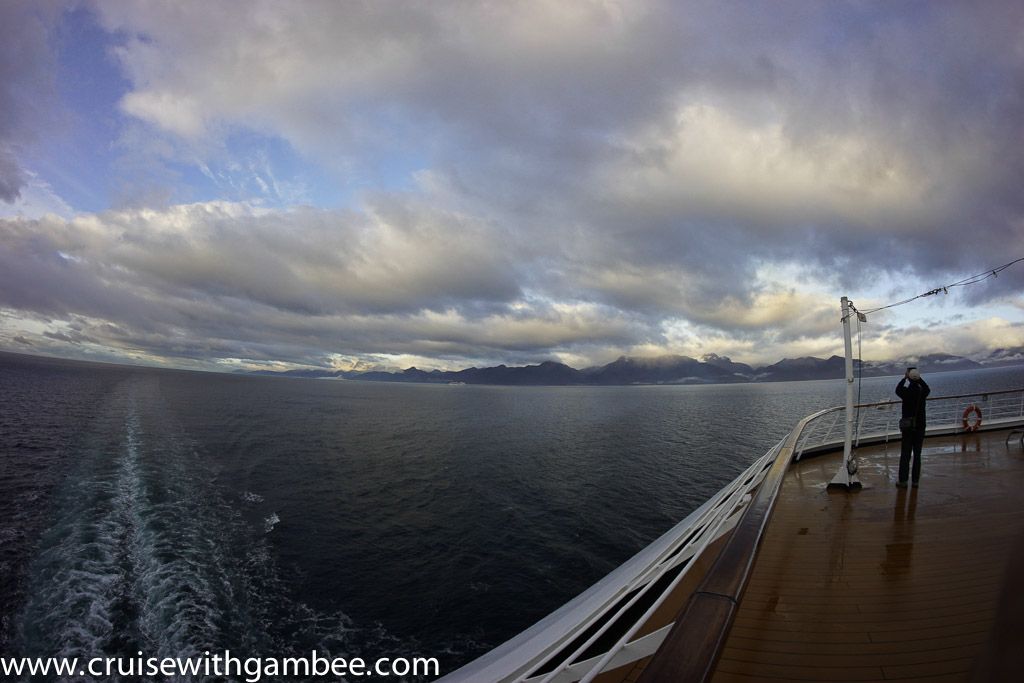 Love that aft pool area, this ship was easily becoming one of my favorite vessels. And just look at the surroundings, just amazing.
Back to normal lens, you can see the Pearl in the distance with a glacier to the right.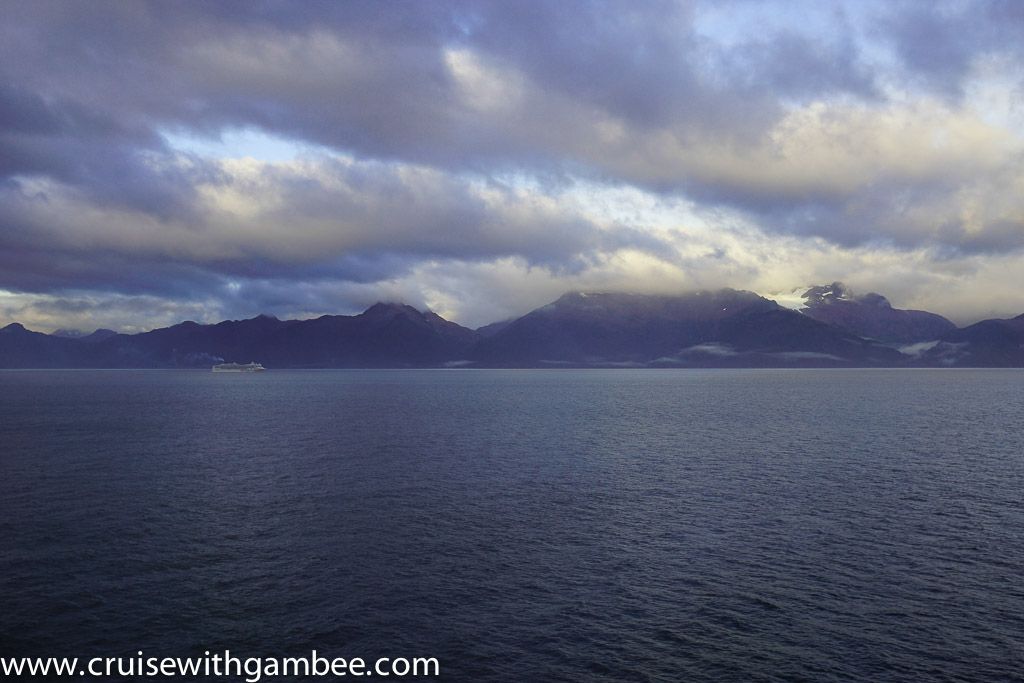 It is just really hard to compare the Caribbean to this view.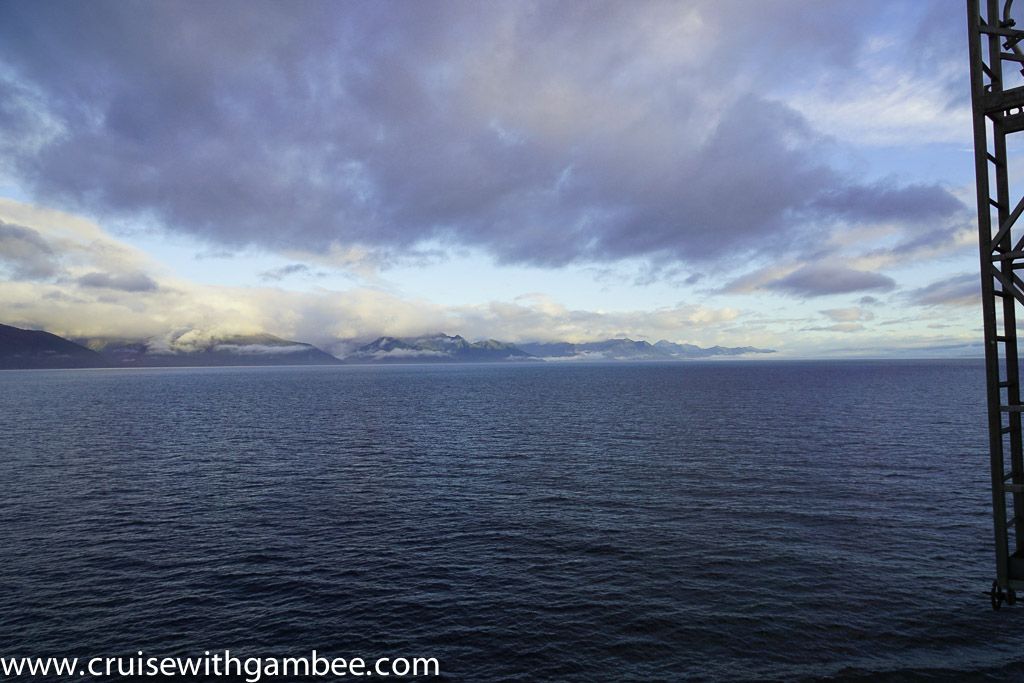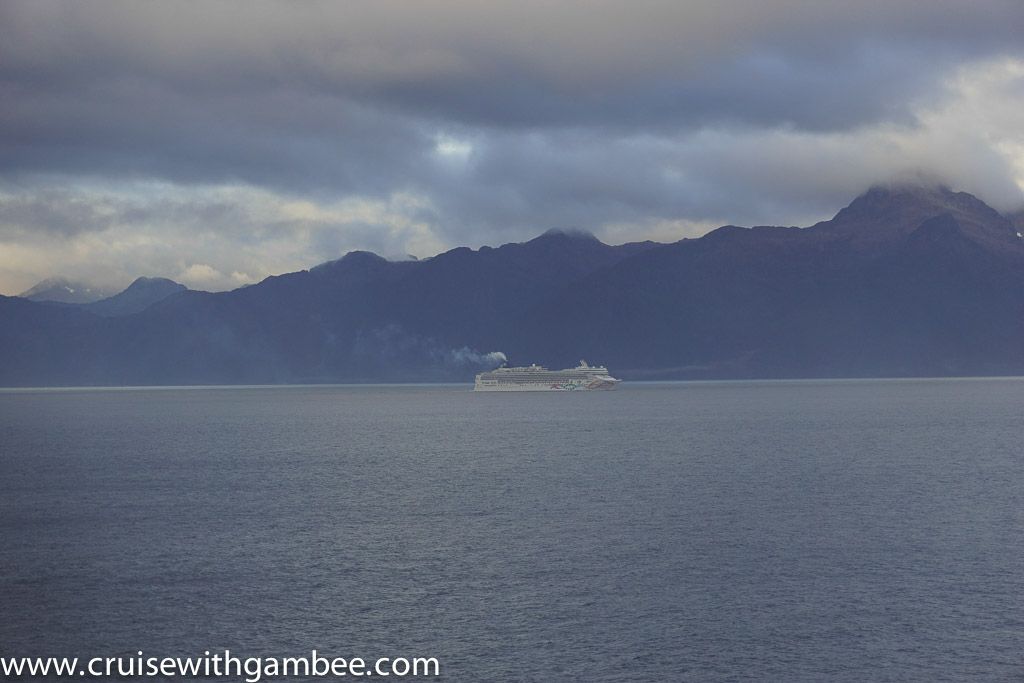 This one is among my favorite shots of the cruise. Just an incredible photo!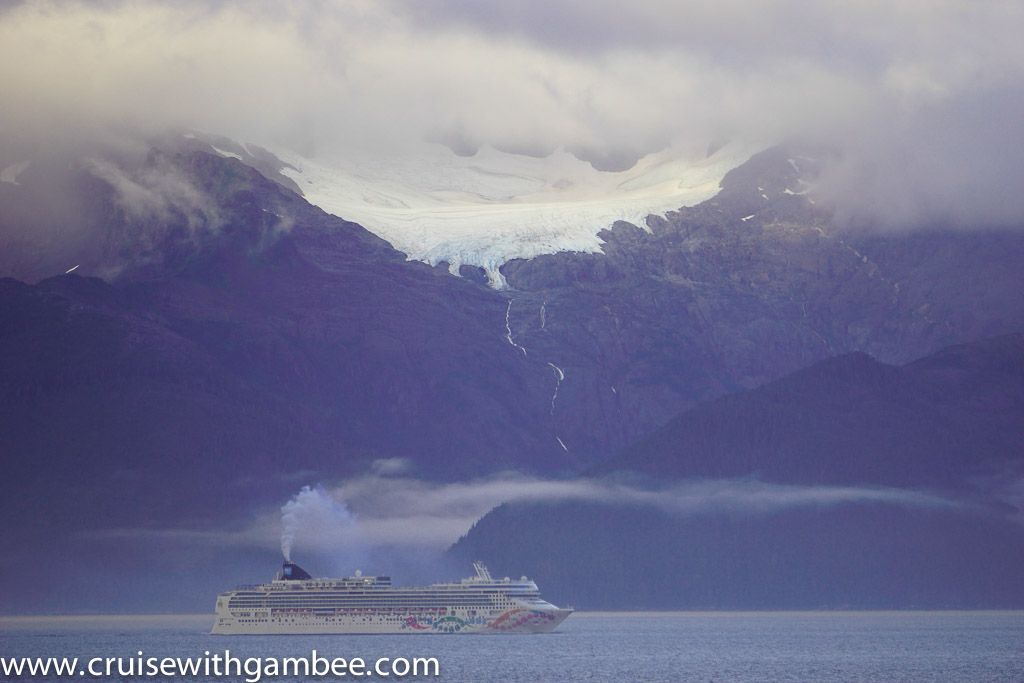 It was really nice weather.
More people started waking up, lol =)
At some point we had breakfast, no pictures, but same deal. The buffet is good, the earlier the better.
Then the pilot joined us!
The funny part is that it was a Ketchikan pilot, and we were due in Juneau that day. My guess is that we were traveling near Ketchikan water ways?
Here the pilot vessel is heading towards the pearl to drop off another Pilot there.
Mom wanted a picture by the pool =)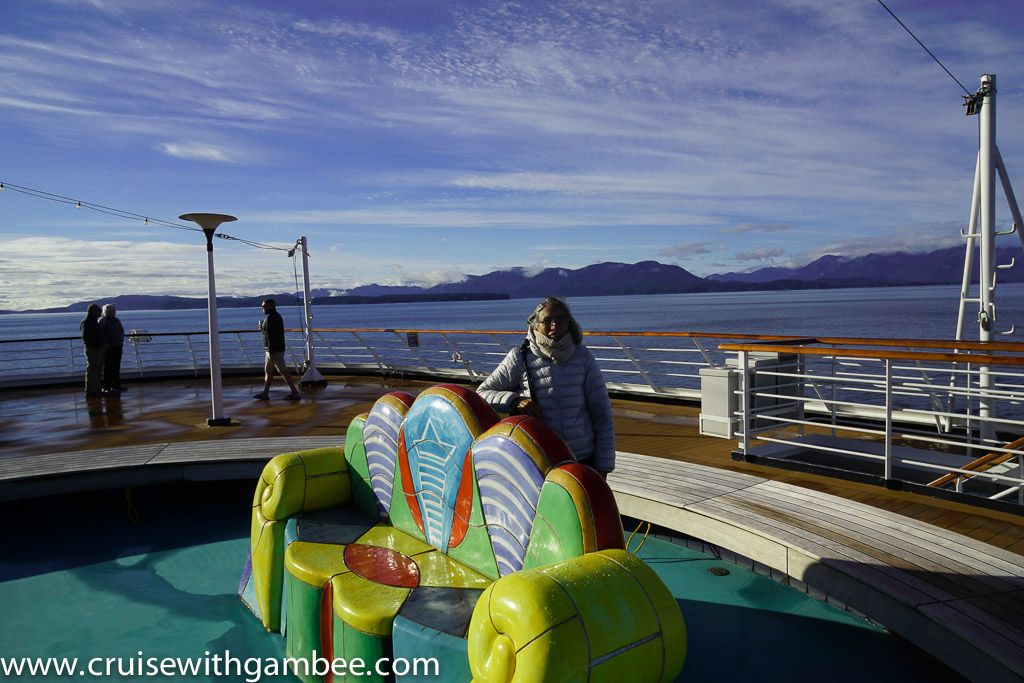 The weather was really clearing out and I was loving it. Yes, it was a tad nippy, but I was out there for extended periods of time. Most people would come out for 10-20 minutes, then run inside. Mom and I held our ground for hours!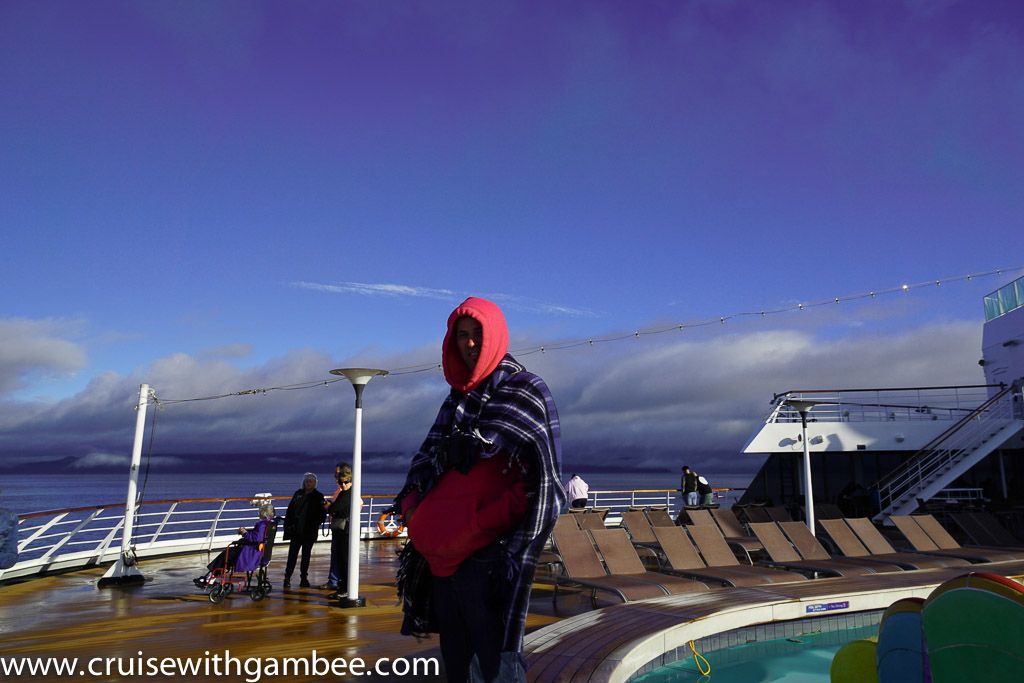 And here is where it really started, we were surrounded by large groups of humpback whales. It was absolutely amazing!!! Plenty of times we see whales on the internet, but once you get to see them in person, that is when it all changes. They are majestic animals, it was just unreal. Both mom and I could not believe how lucky we were.
They were EVERYWHERE!!!!!
They were in the distance, but that did not matter. They were there, and that is all we cared about! WHALES!!!
We saw a few boats, but not many. Maybe 10 total before getting to Juneau?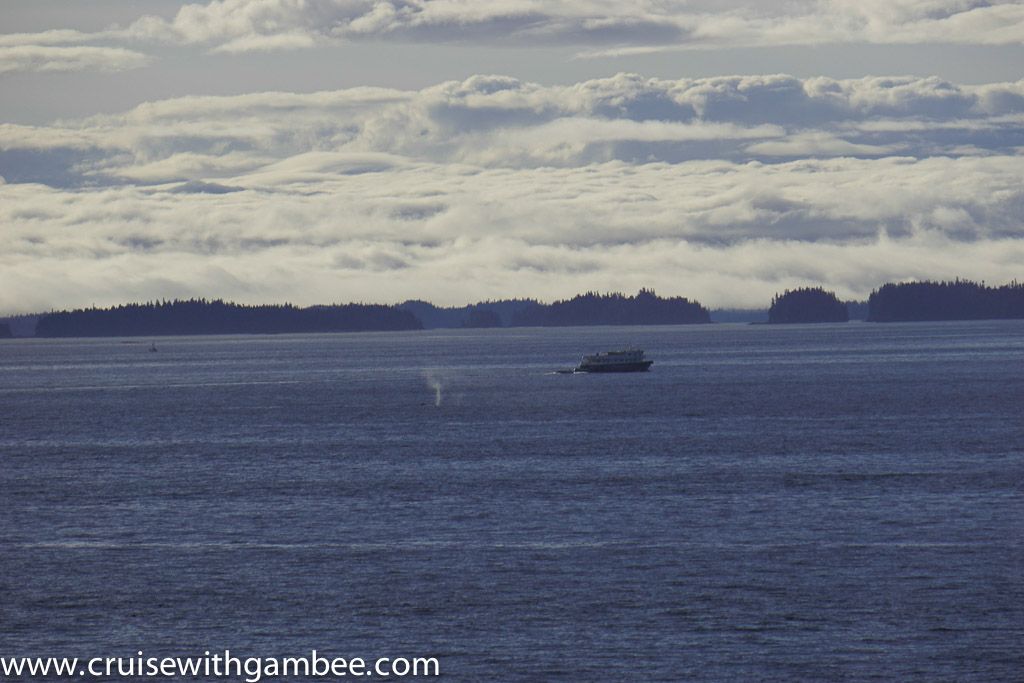 I will say one thing, that boat was perfectly positioned for my whale pictures. It made it really easy to spot them in the lens.
That was my first hump!!!
And then they just starting coming!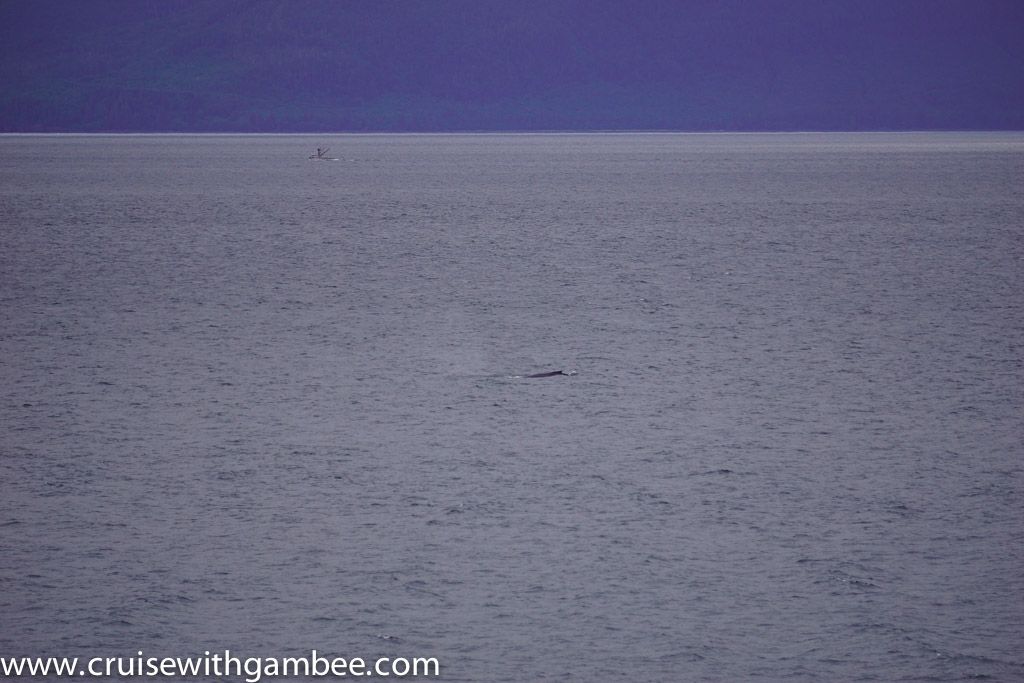 And more!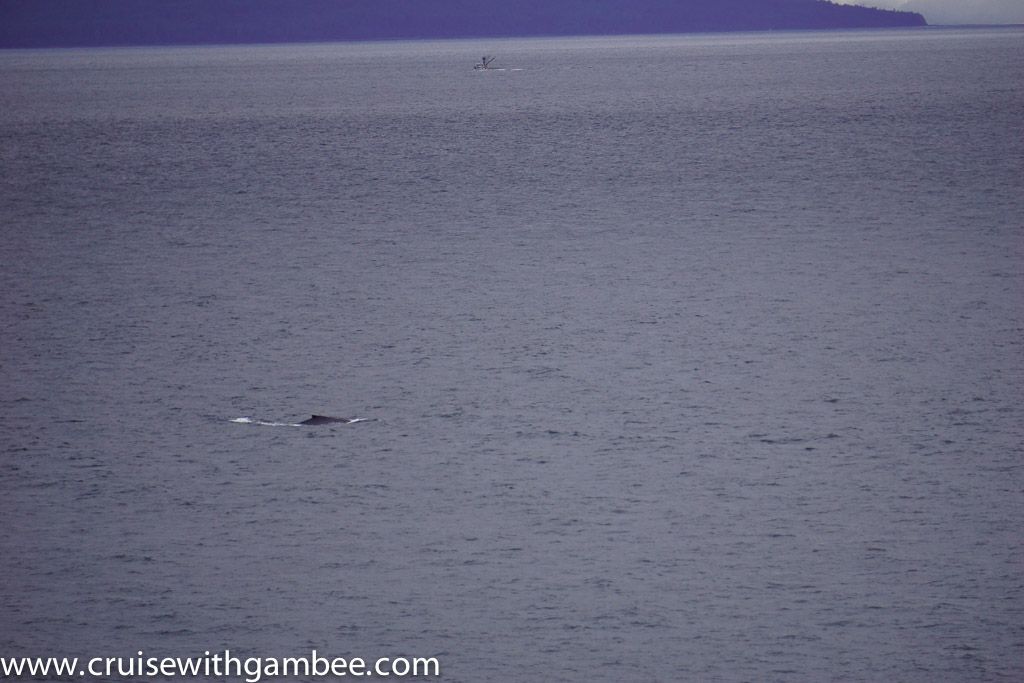 Gorgeous animals!
Then they got a little closer, and that is when it got really interesting. It was just a really majestic place to be at. Oh, I forgot to mention that the ship's naturalist was there with us, and he was telling us all about the wild life. He said a lot of things, lets see if I can recall some. They go to mate to Hawaii and they come to feed to Alaska, by the time they get to Alaska they are starving and they got calfs to feed. When they feed they tend to be solitary (or sometimes rarer, bubble feed in masses), but they travel and mate in larger groups. They can dive for 30 minutes or so, but it requires a lot of energy from them.
The moment you see a tail, that means that they are going for a deep dive to feed. But if you just see blowholes, and their backs, that means they are just cruising, relaxing or just sleeping. We saw one sleeping in one of our tours, it was really cool.
They also need to pressurize like we do, and all the beachings might be related to issues with that. The main thing to know here, is that we still don't know a lot about them. We know they sing, but we don't know why, males can sing for days, but it is not for attracting females. Maybe they just like to sing.
It is thank to conservation efforts that now their numbers are somewhat safe, but we nearly eradicated humpbacks. It is mainly because they are curious animals, and they like to explore, so they were easy to hunt. As I remember more, I will post more. But that is all I have for now.
She is arching, just wait for the tail (tail means deep dive), she is about to go deep!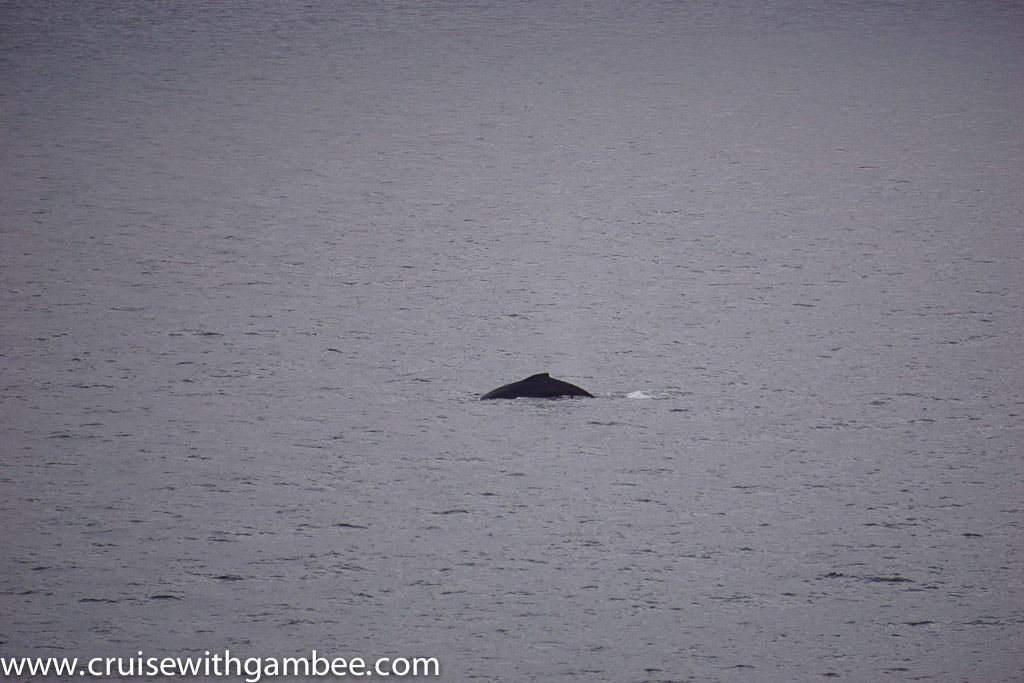 Here she comes!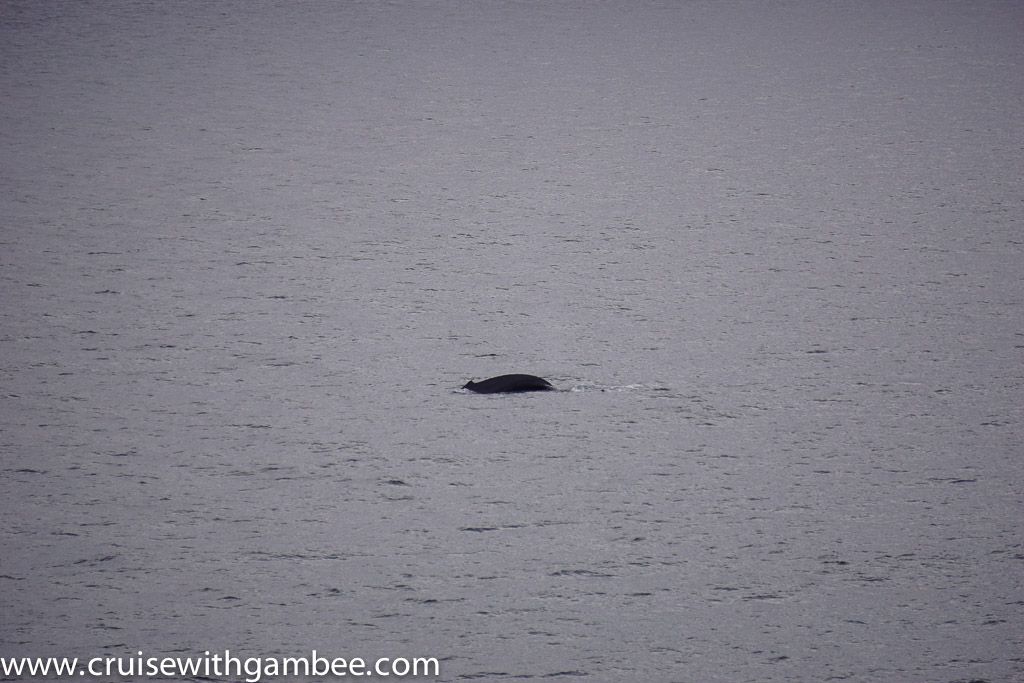 TAIL!!!!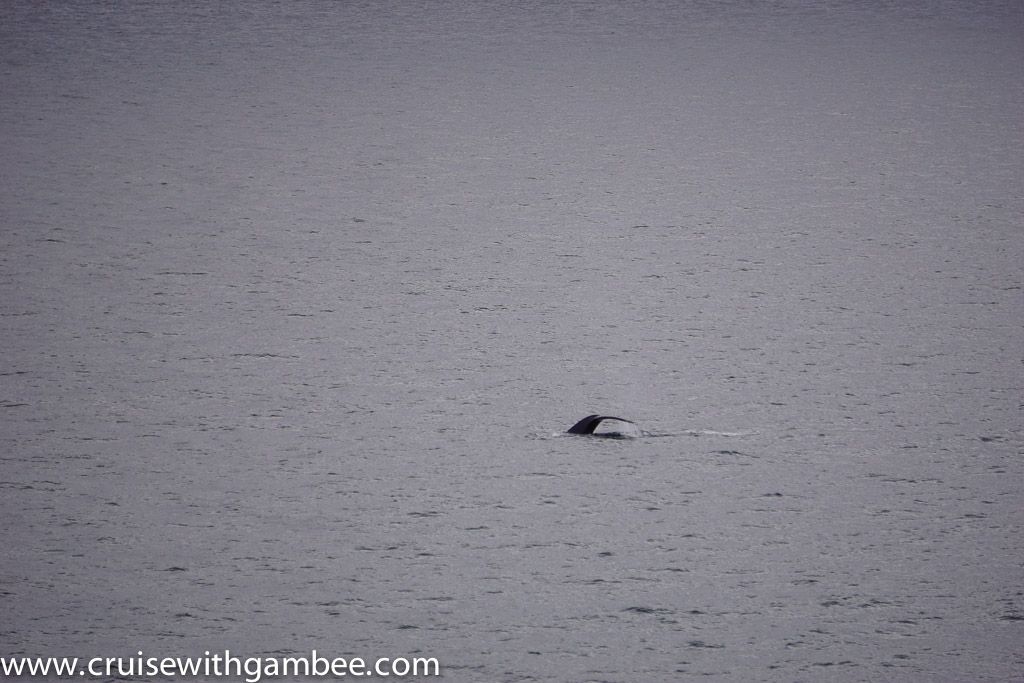 And down she goes. On average they resurfaced in about 7 minutes or so.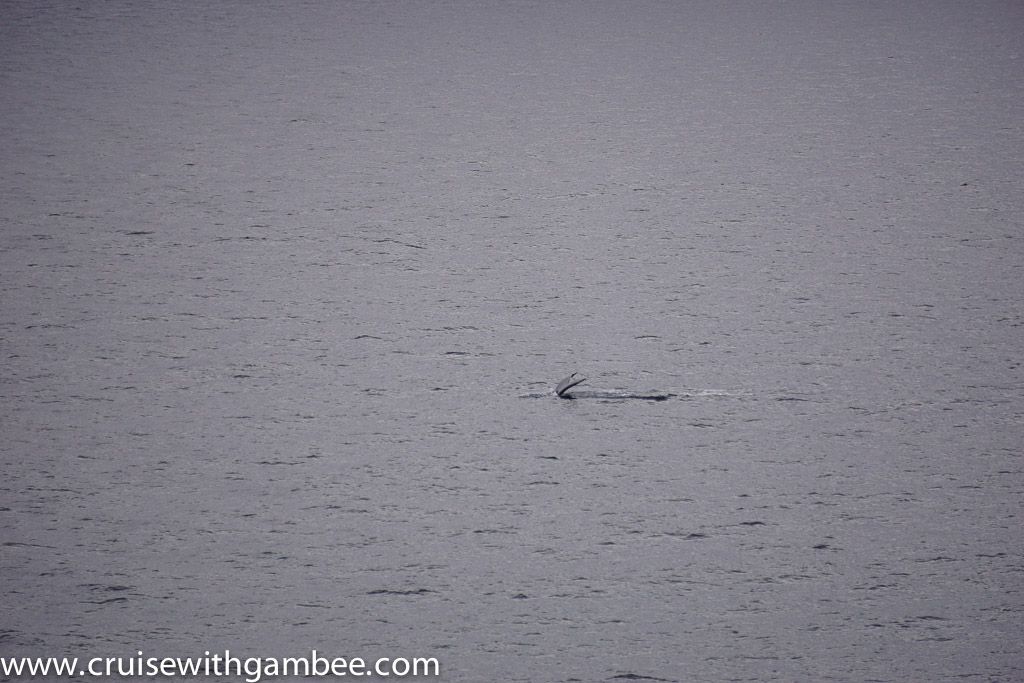 It was a really amazing!!! Look at everyone there enjoying that moment. The guy with the orange backpack to the left was the naturalist. And even with amazing whales, there were no crowds, chose your ship accordingly so =)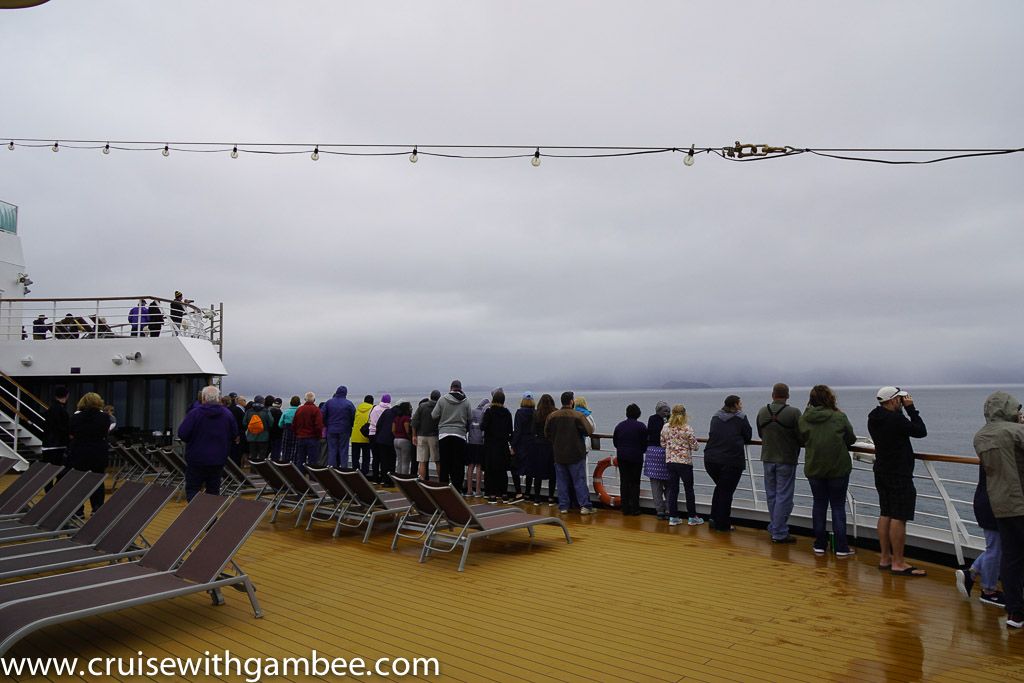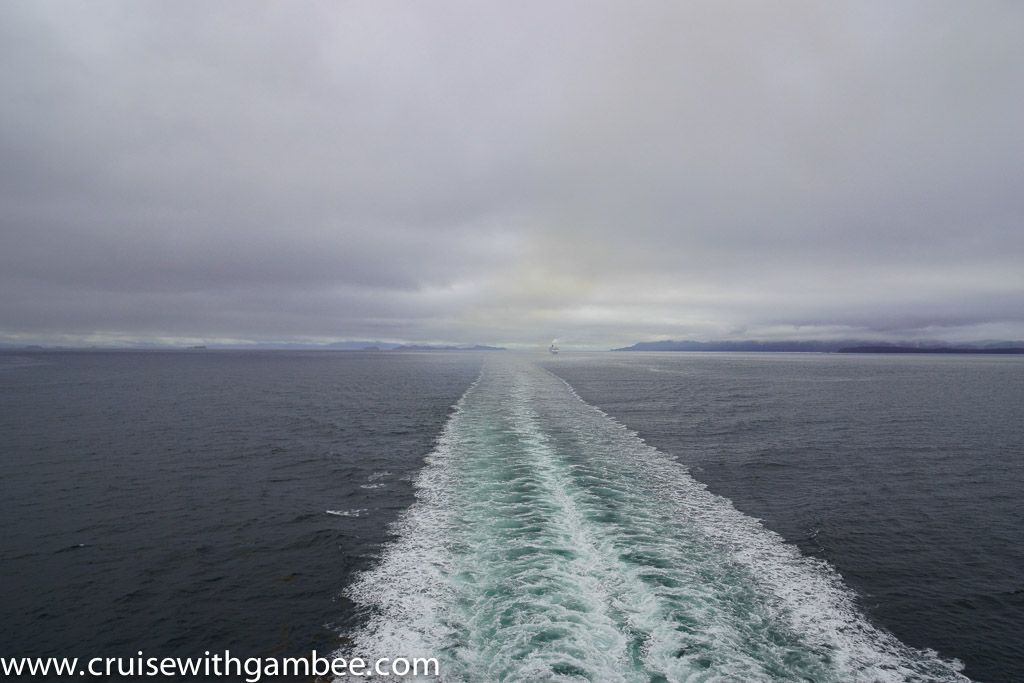 Another tail! We saw several that day on the way into Juneau.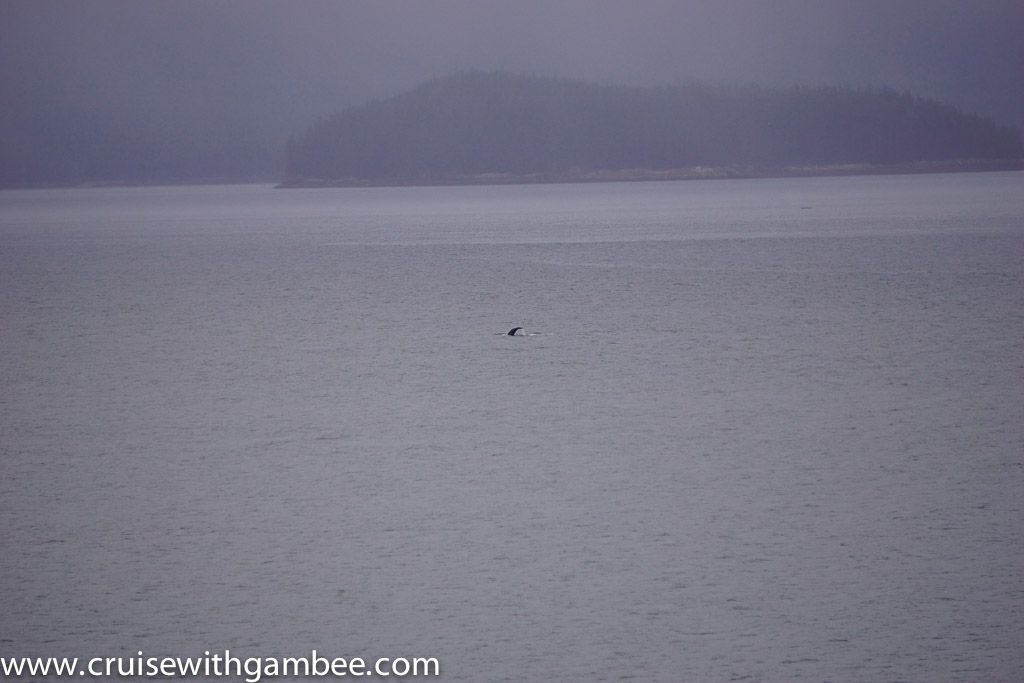 Pearl closely behind.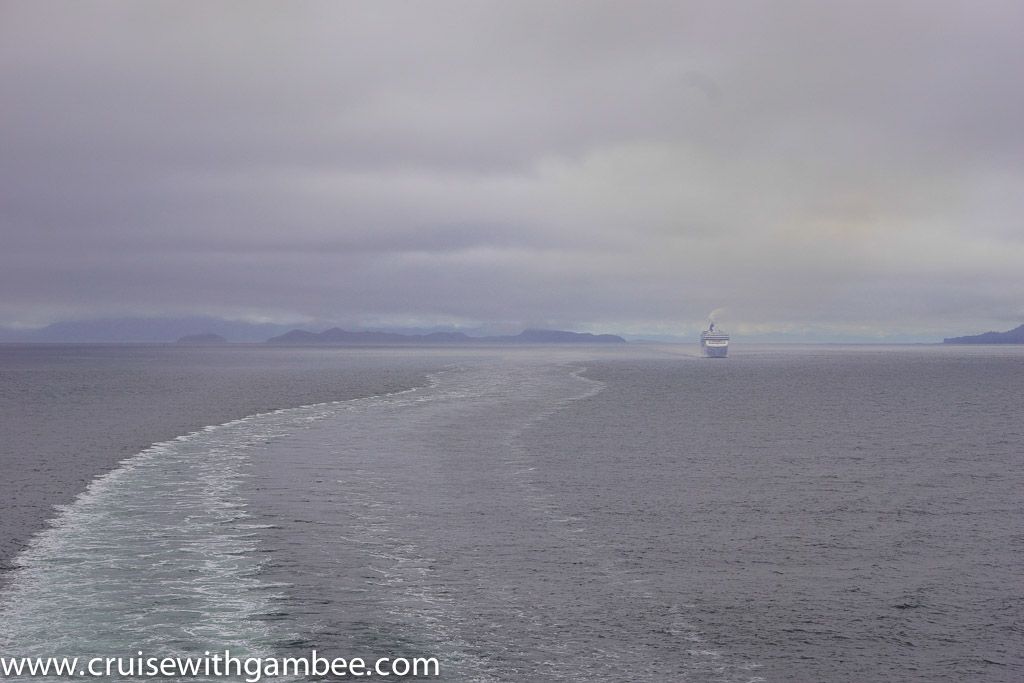 As much as I love this shot, dear lord… the pollution…. =/
Then we started seeing ice!!! It was just an amazing experience!
We decided to got check the promenade wraparound deck.  Its much closer to the water, you can get really nice pictures there.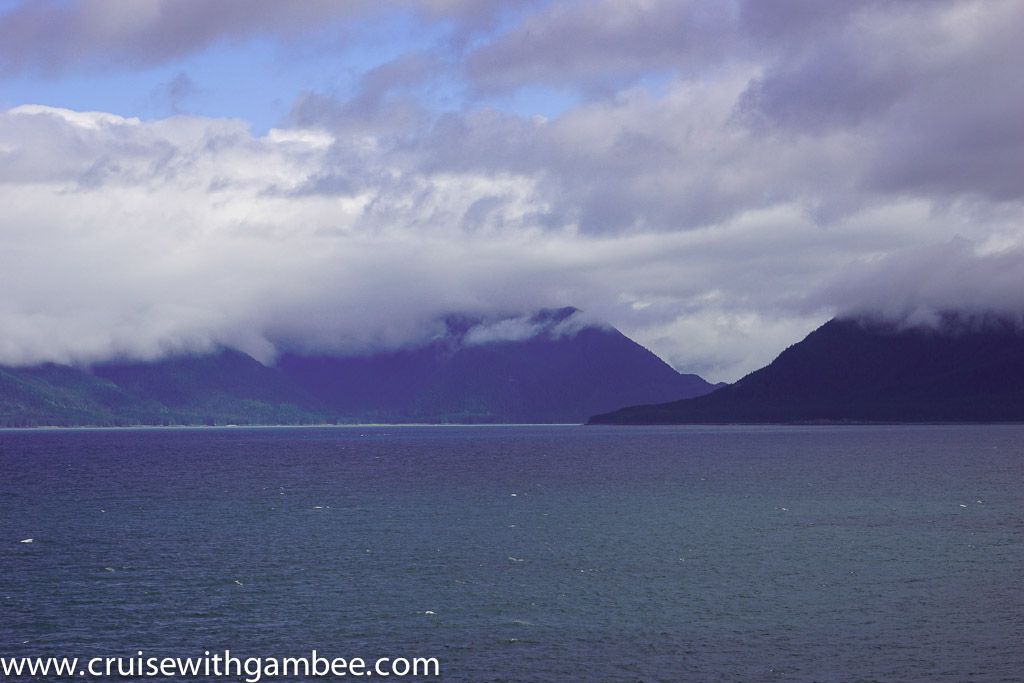 How cool is that?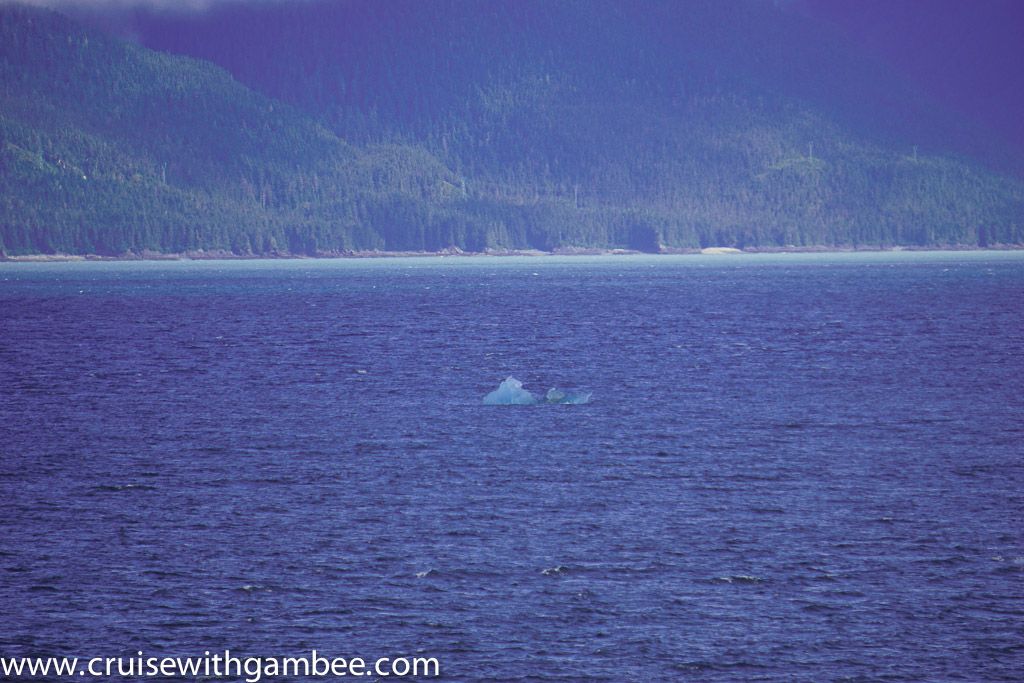 I love, love, love this deck!!! It was for the most part empty, and we spent a good deal of the cruise in that area. It was my favorite part of the ship, we even had dinner there, several times, lol. It was a super place to be at, nice and quiet, with the occasional walkers in the afternoon. We actually made a few friends around that area.
Just look how wide it is, open and the lack of people. LOVED IT!!!
Mom freezing, lol. Too funny!
On the picture above. That door to the right of my mom is from the recent dry dock remodel. They turned a few of the oceanview rooms on this deck, into Lanai rooms. They have that door, that is literally impossible to look into, and they open into the promenade in which they have two private loungers (with signs on them "Reserved"). They are really nice rooms, I just wonder if they price is worth it. I did not quote them. There are only a few of them, so there are still plenty of loungers available for other passengers, like mom and I, lol. They are CA category rooms. You can see in this picture, they are the purple colour ones. I am glad they offer them, but I am also glad that they are only a few of them. Cause otherwise, I am not sure if I would call this deck my favorite one.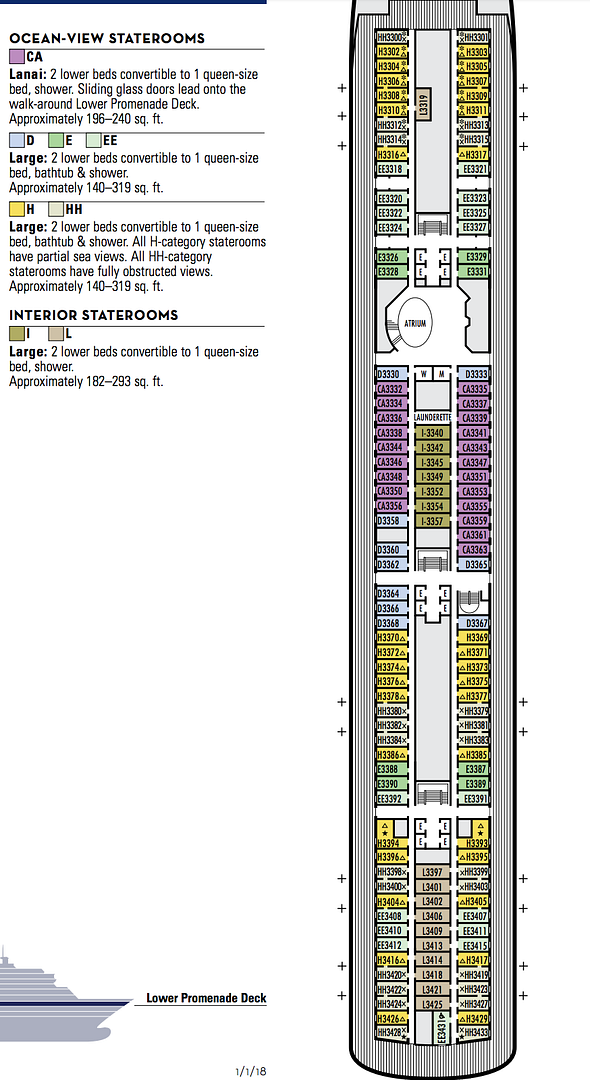 Anyway, back to my pictures, lol.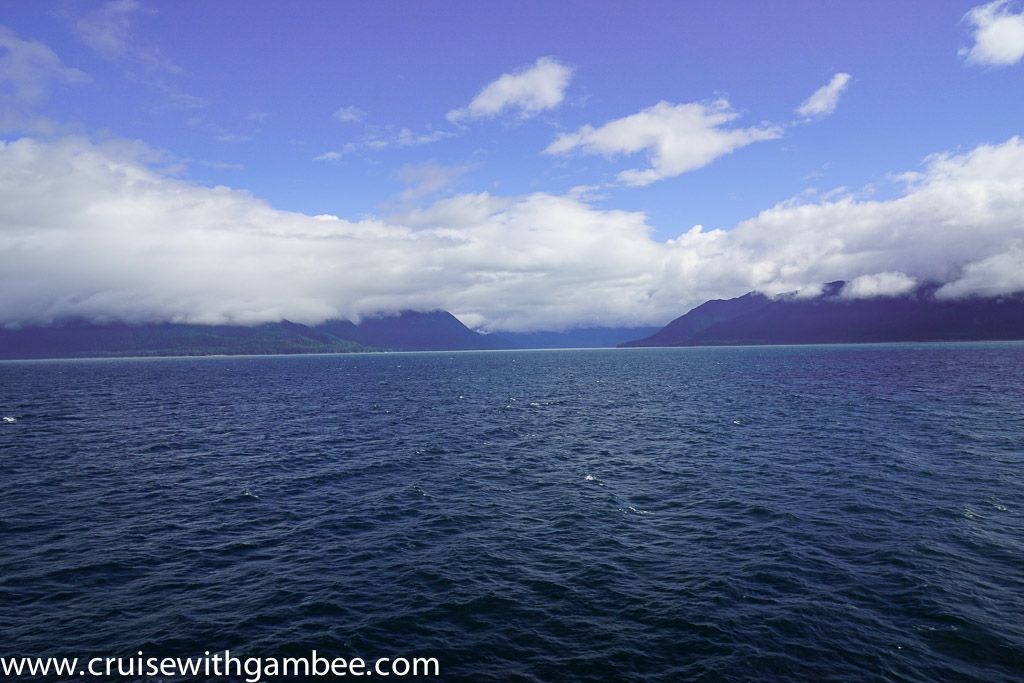 Rough waters for small fishing vessels.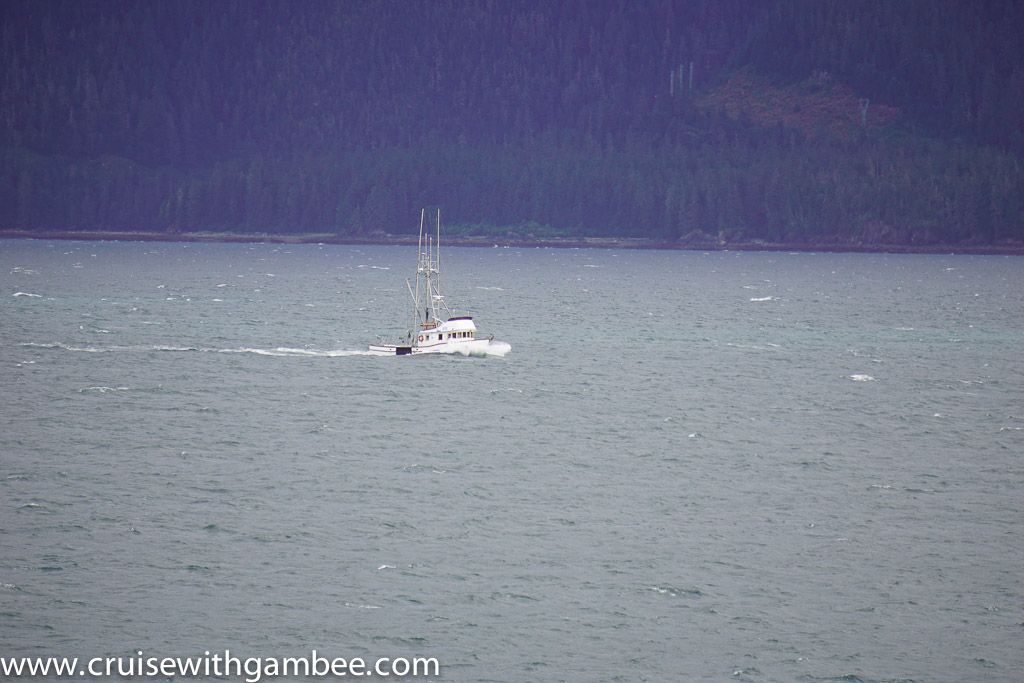 Gorgeous waterfalls, among one of my favorite things of Alaska. I miss the waterfalls in Colombia, we have tons of them.
Mom busy on the net. At one point mom's phone actually sorta froze up, it was very odd. She said, it was cause of the weather, I told her I thought it was cause it was going on strike for overuse, lol. She did not care for my comment…
Meanwhile I was just scoping land in which I could build a small cabin to retire in.
Some more action in the canal.
A few houses, it actually seemed like a small community.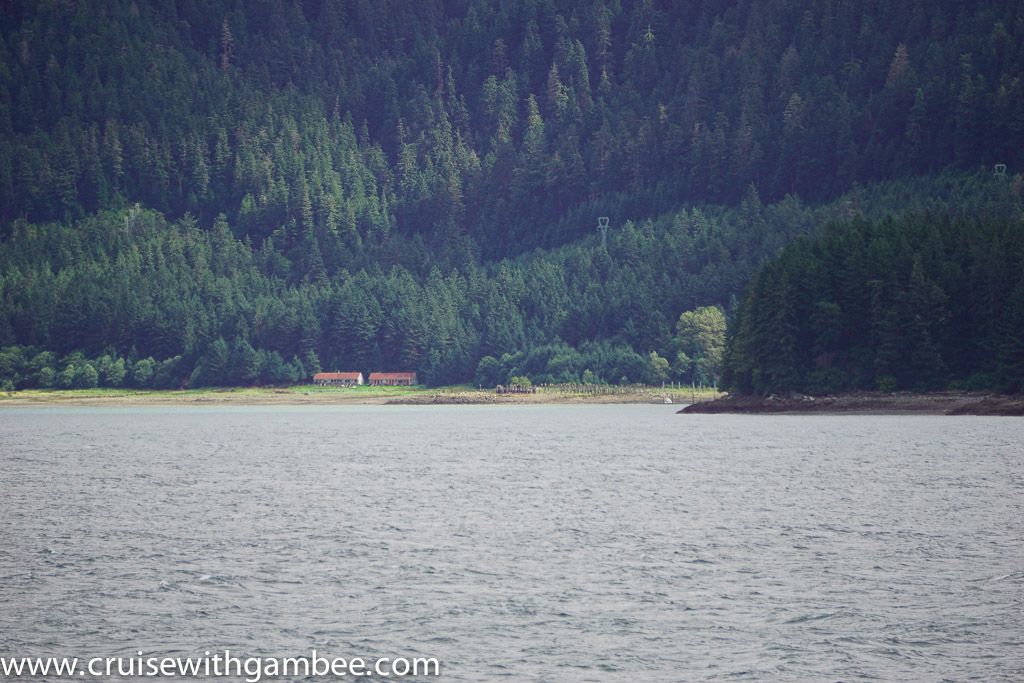 About to enter into a storm!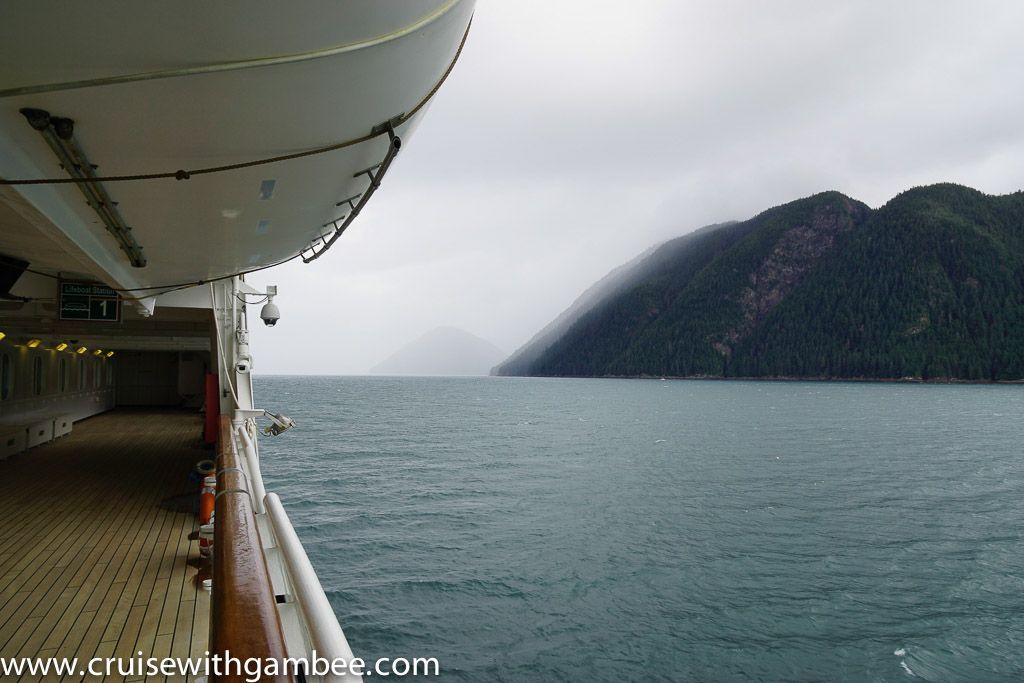 Yup, I was cold, lol. I refused to go indoors. Those blankets were amazing! At one point we had like 4 of them in the room, lol. I brought them out when I realized I was just hoarding them.
As you can see all those rooms are just ocean view room, so the loungers are not reserved. Those are the ones that mom and I used endlessly during our cruise.
Look at the colour of the water. Simply stunning!