As we were getting closer we saw a private yacht that was actually rocking a lot. I found that interesting especially since the water seemed pretty calm to us, but guess again, it really was not. This is something that I would really love doing if I had that kind of money, just go to remote areas and explore. What a life!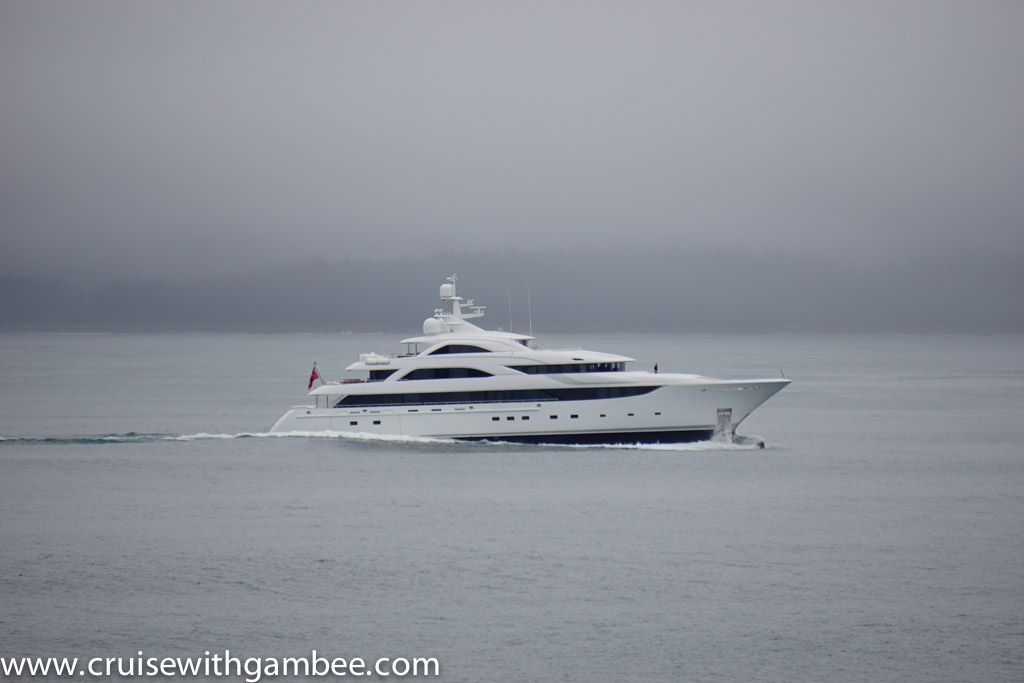 Possibly my favorite shot of the cruise!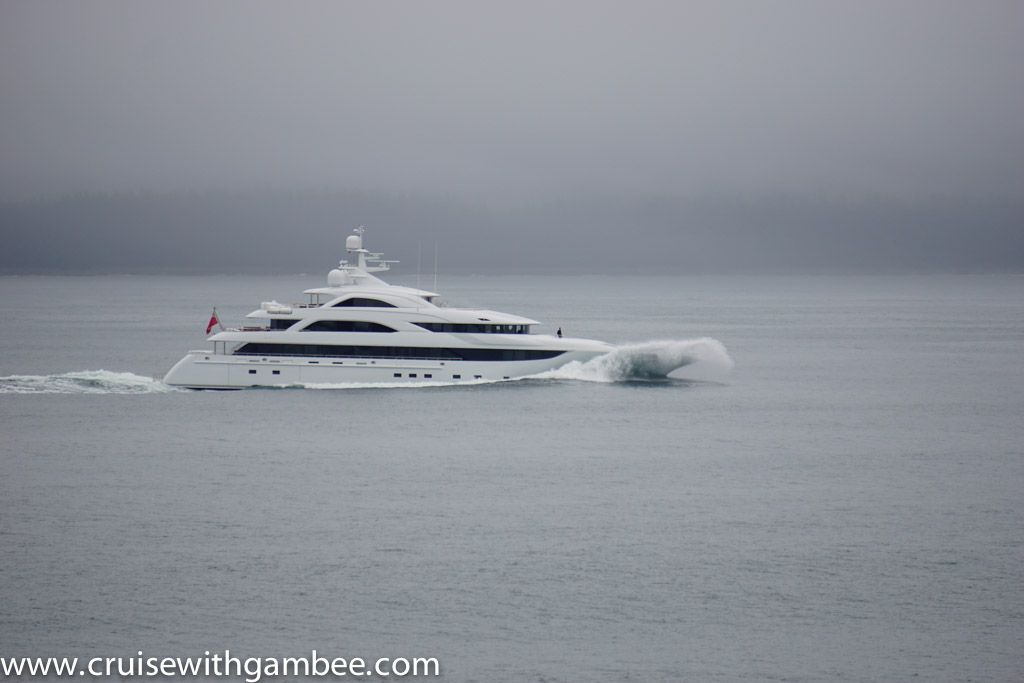 I wonder how it felt for that guy standing fwd on the ship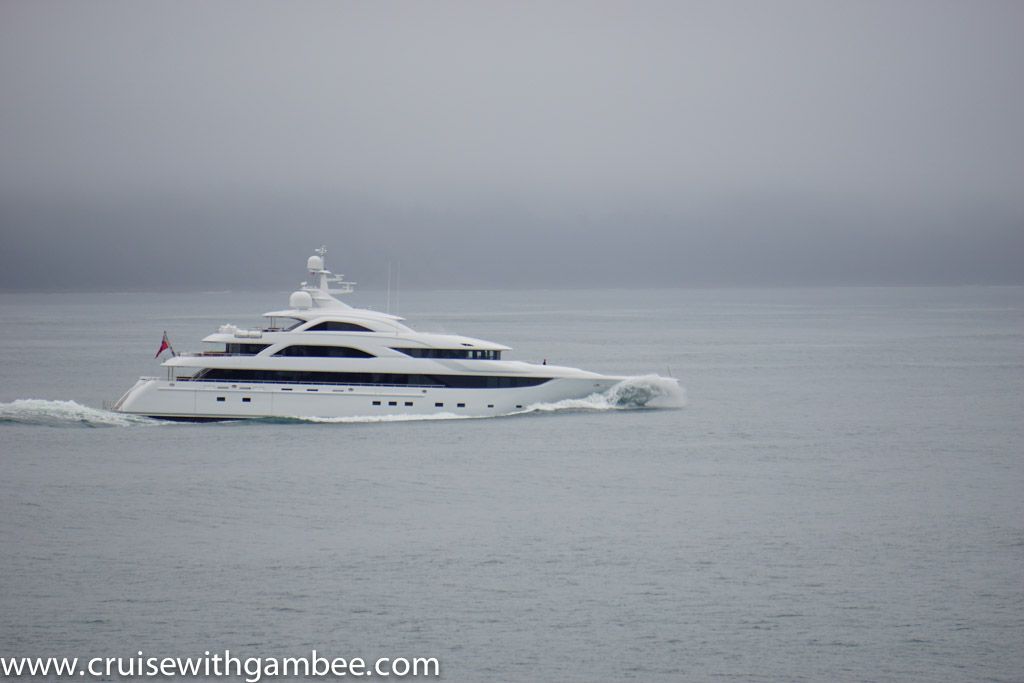 And away they go.
We moved closer in.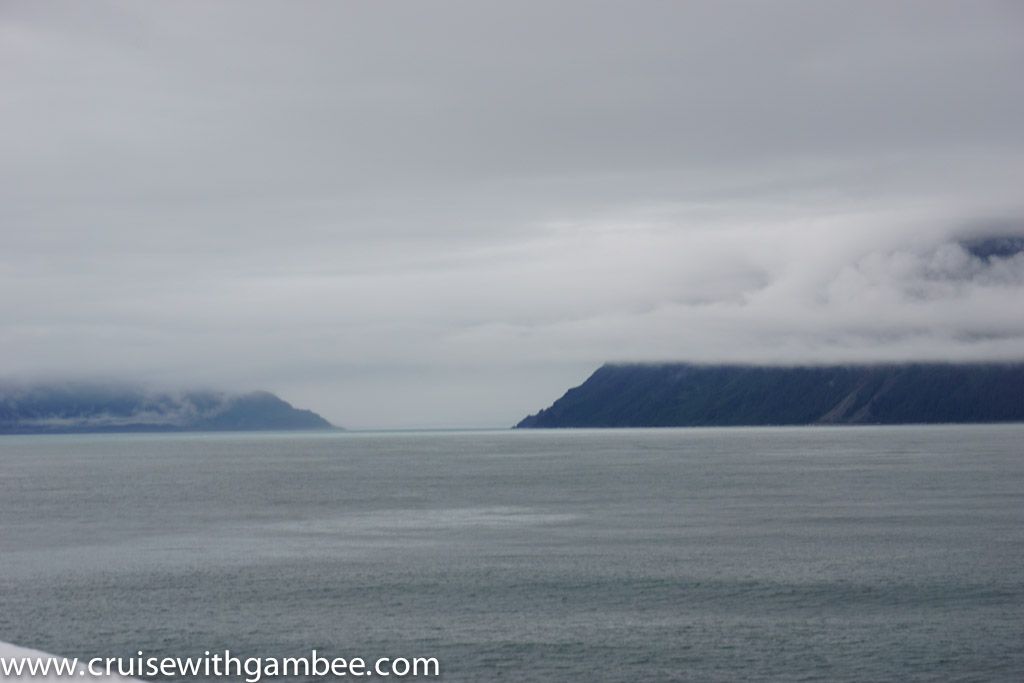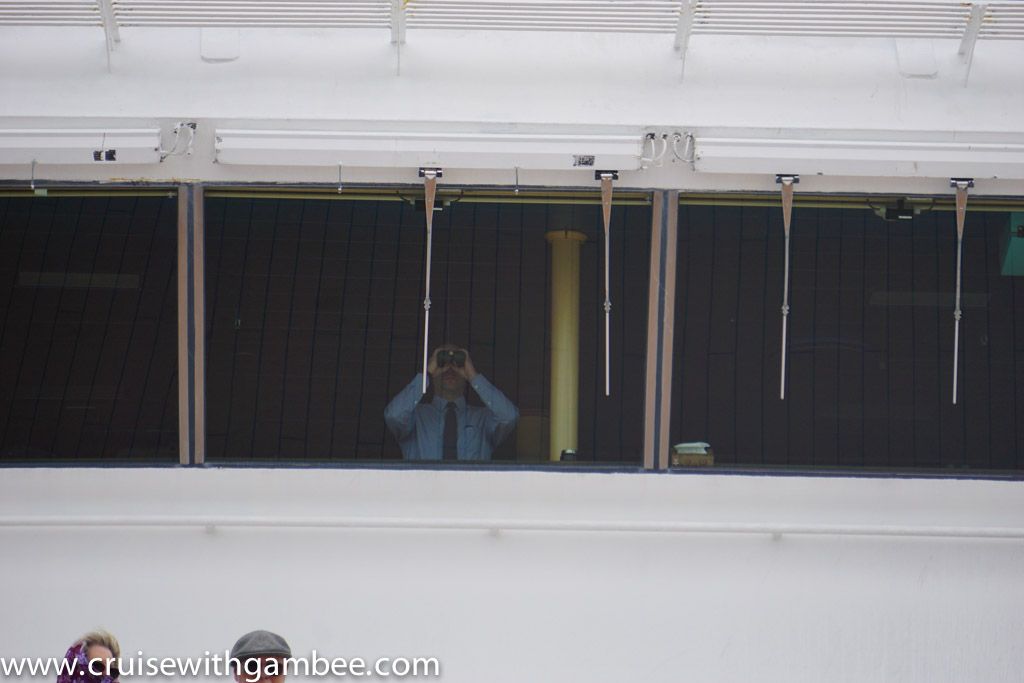 I love how this one came out.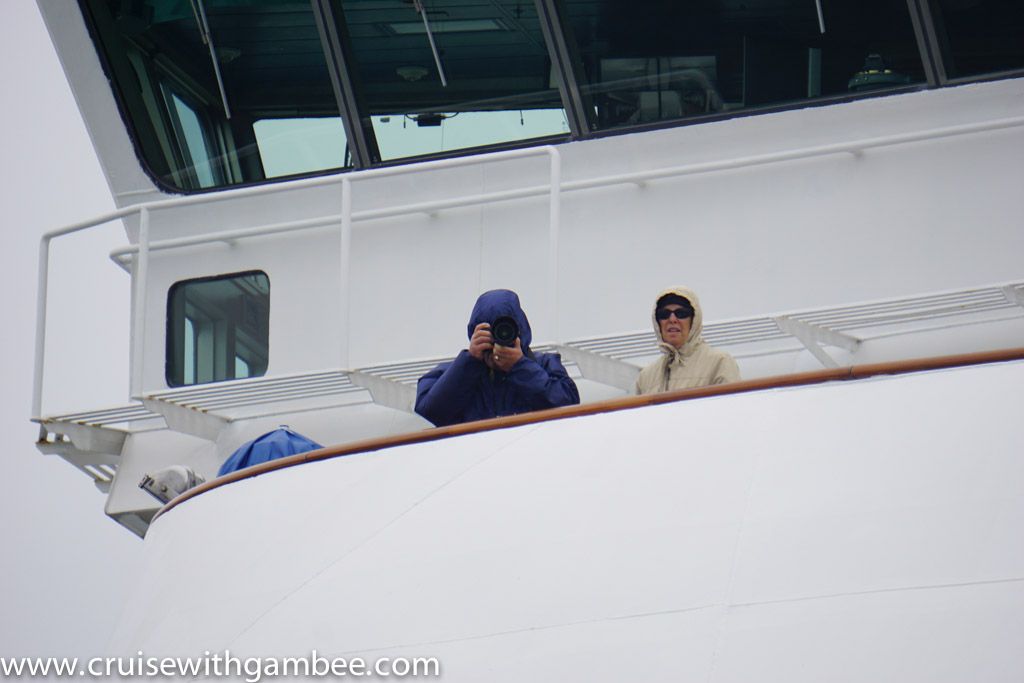 Some people swear that they saw a bear, but about 6 of us with binoculars and telephoto lens could not see him. We all saw a rock that might have been the bear, but who knows. We spent a good 5 minutes searching for him.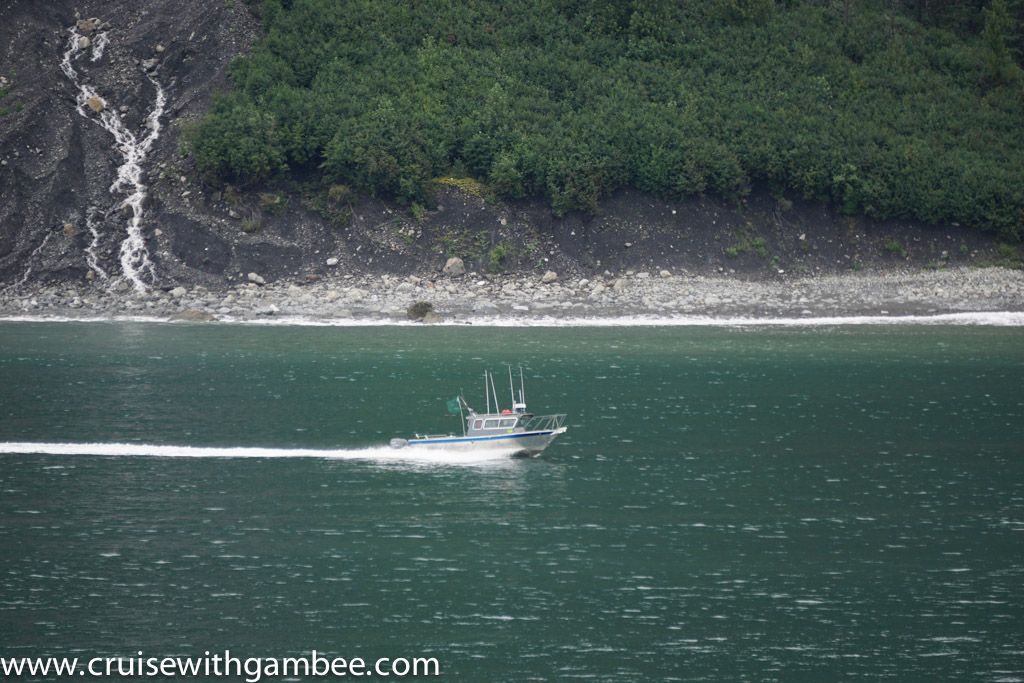 Multiple waterfalls
We got closer, but it was a very slow process.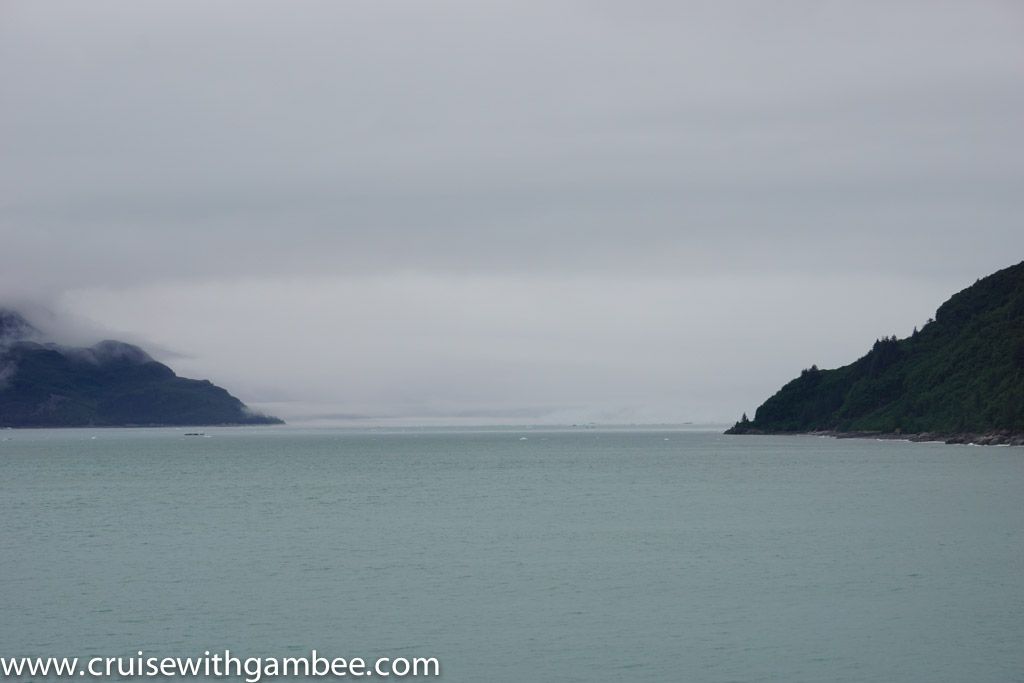 I love how green Alaska is.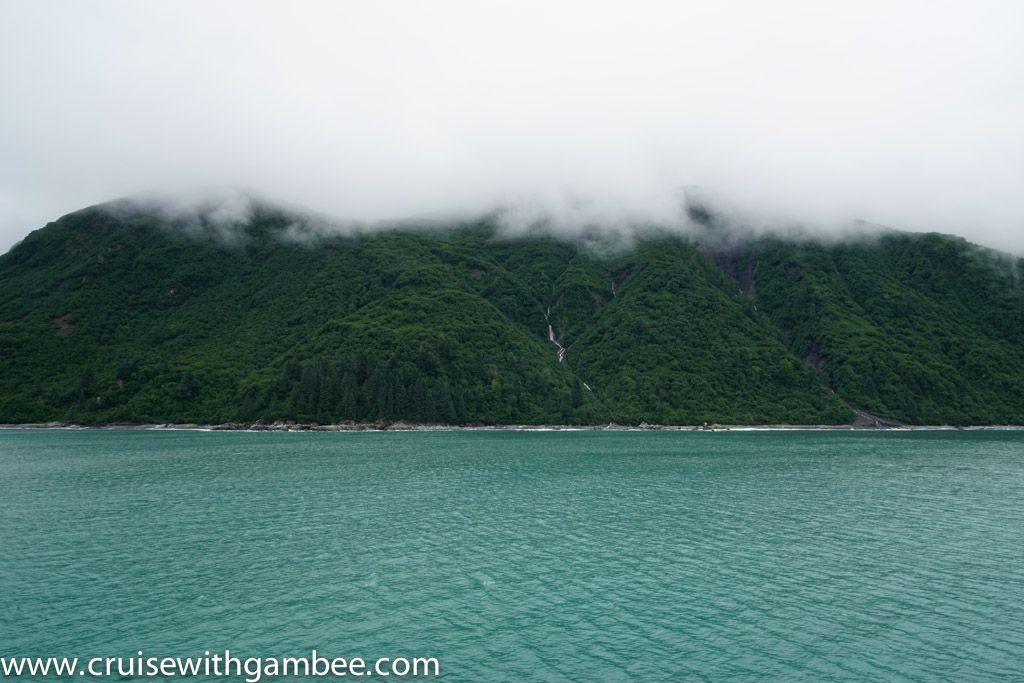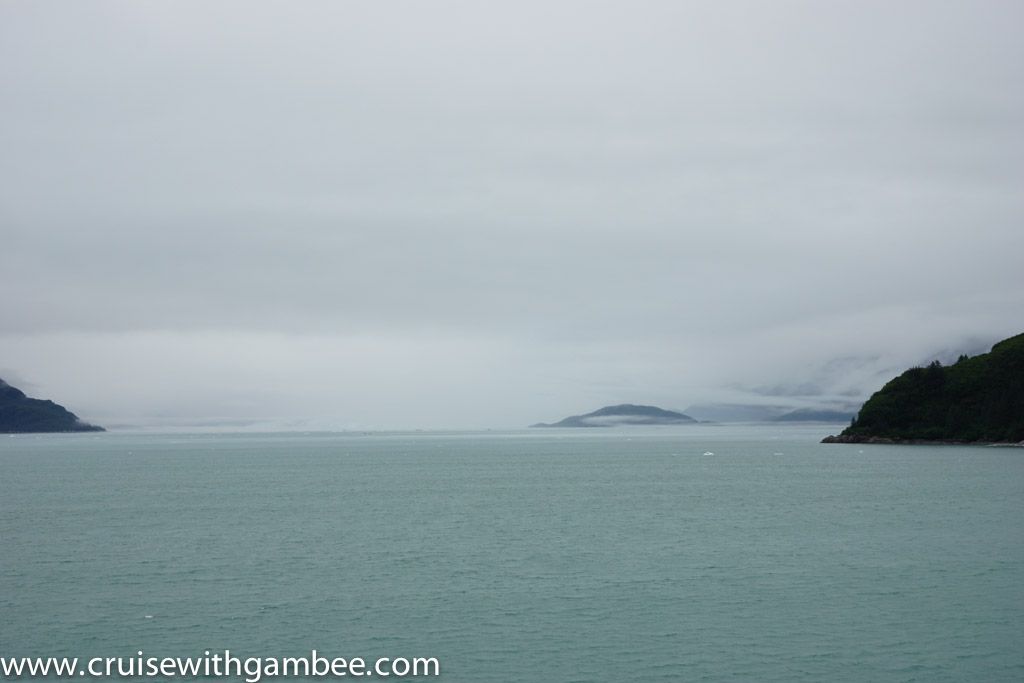 Love the cloud formations.
Just stunning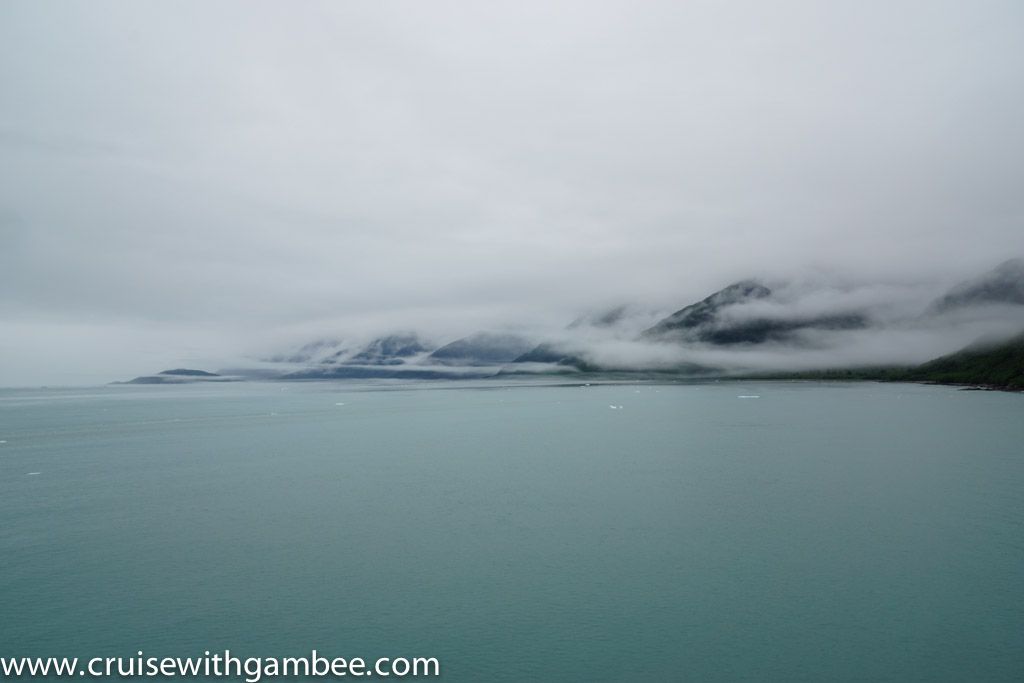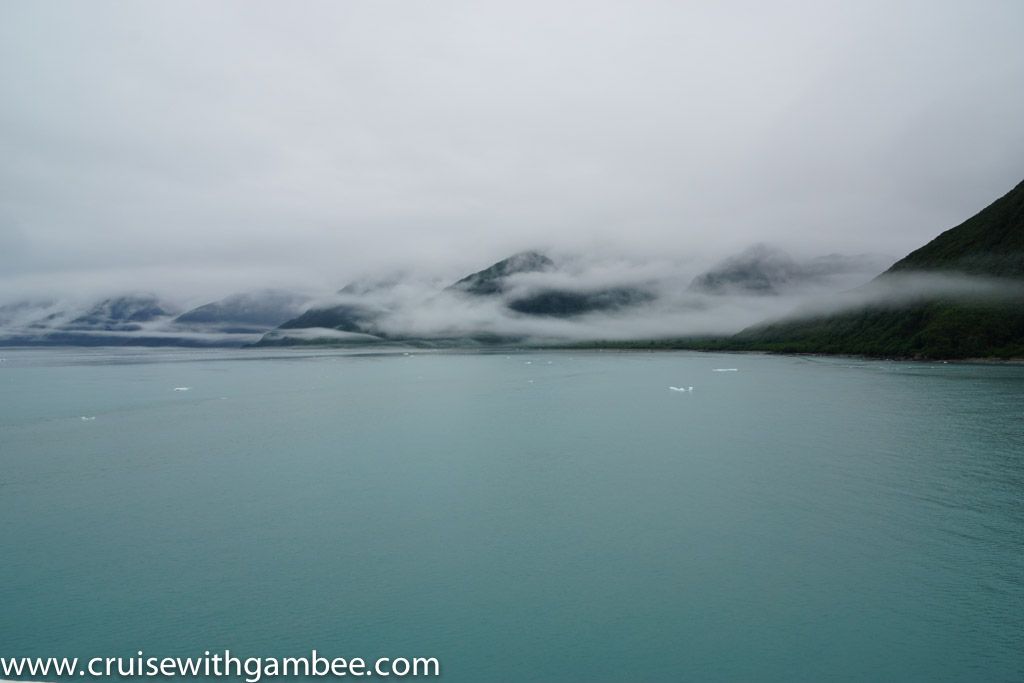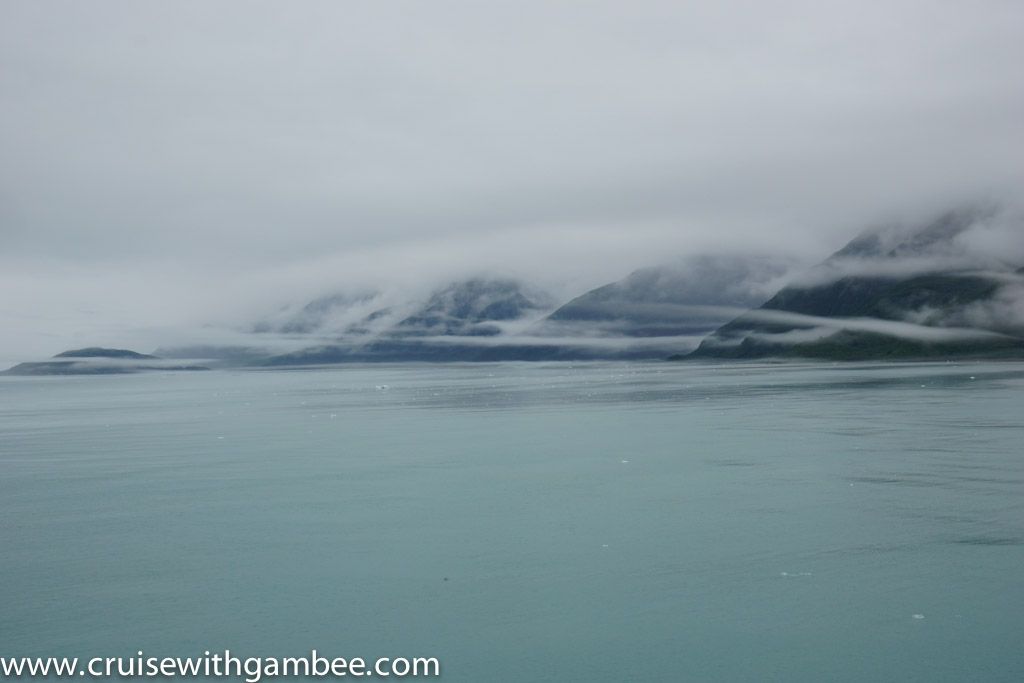 It was much busier now. Also we could not see into the Crow's Nest, but I heard it was a very popular area for those who did not want to get cold. It was packed according to one lady who spent her entire time there.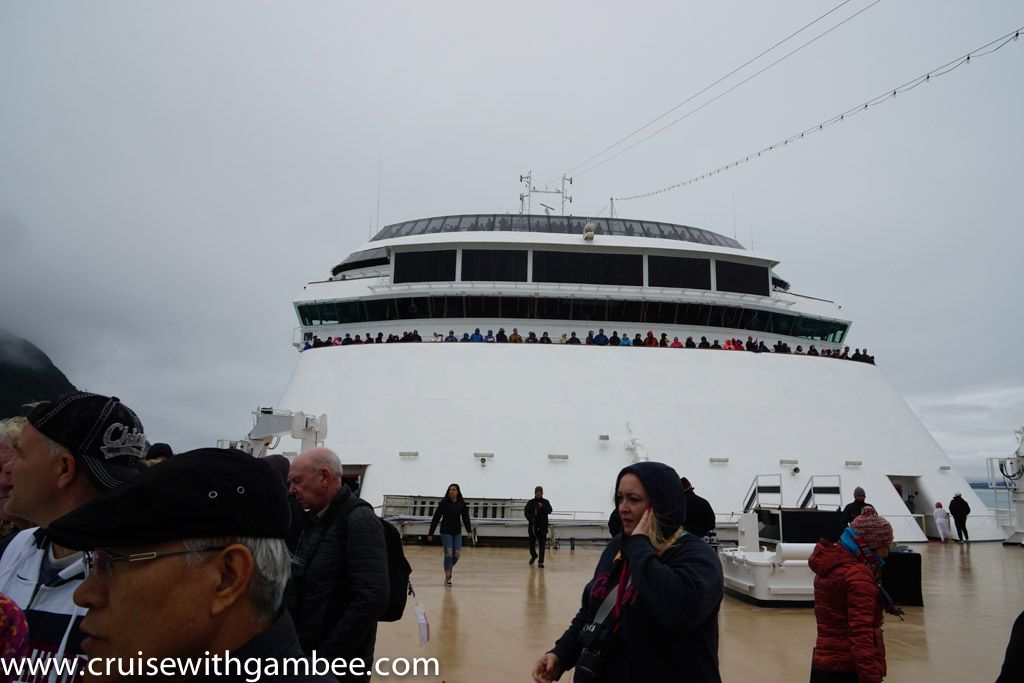 We had a nice spot, people tried sneaking in there, but I would just stood wide to protect mom from pushers. You all know I am over protective of her. I remember in the subway in Shanghai, I basically made a cage with my body around her. Then a US citizen that was living there for work told me that he would help me and hold my barrier as long as he could when getting off train. Very nice of him, he basically held the masses for us when we got off the train, trust me, we needed it! Mom walks a little slow, and I was worried I could not hold the people, and she would fall and injure herself. I will never forget him, and his help during that day. Side note, my husband was busy carrying tons of bags with both mom's and his shopping spree, LoL. There was little he could do. Both him and mom love shopping =/, I am screwed, LoL.
According to the naturalist, there is not much sea life in this area. The issue is that all the fresh water from the glacier, mixing with the salt ocean water is not ideal for ocean life. We saw nothing!!
The water was really cloudy.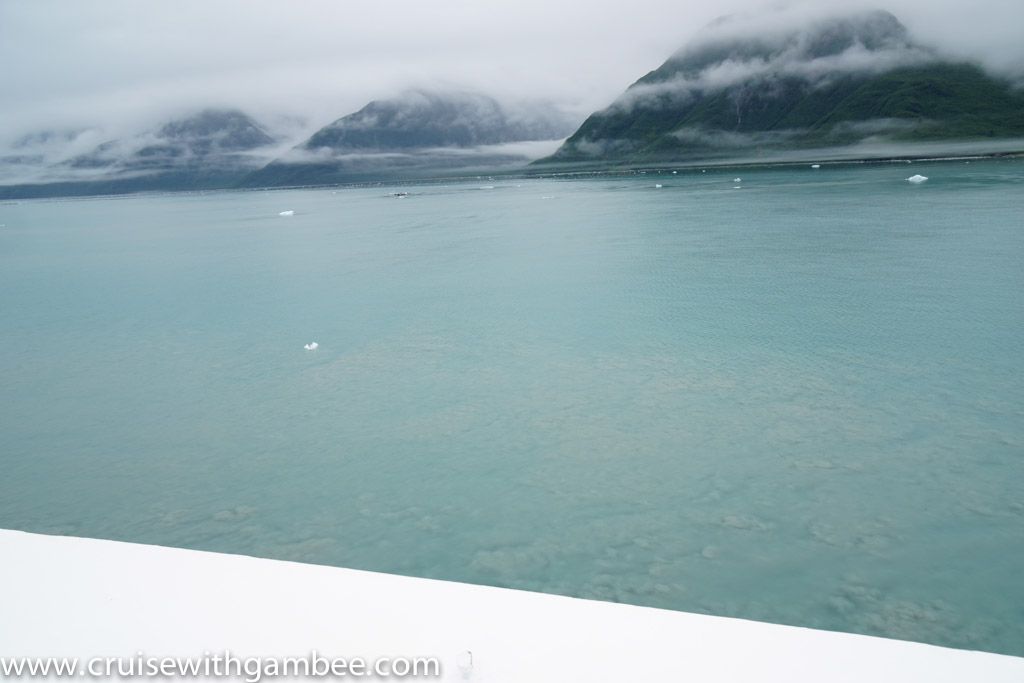 Then we started getting much more ice.
The glacier is all the way back there, at that point I really wonder how close would the captain be able to get us. It did not look promising from my eyes. A lot of things come to mind, but mainly Titanic, LoL. What can I say…