We continued moving closer, and closer. The closer we got, the cooler it got. It was pretty chilly.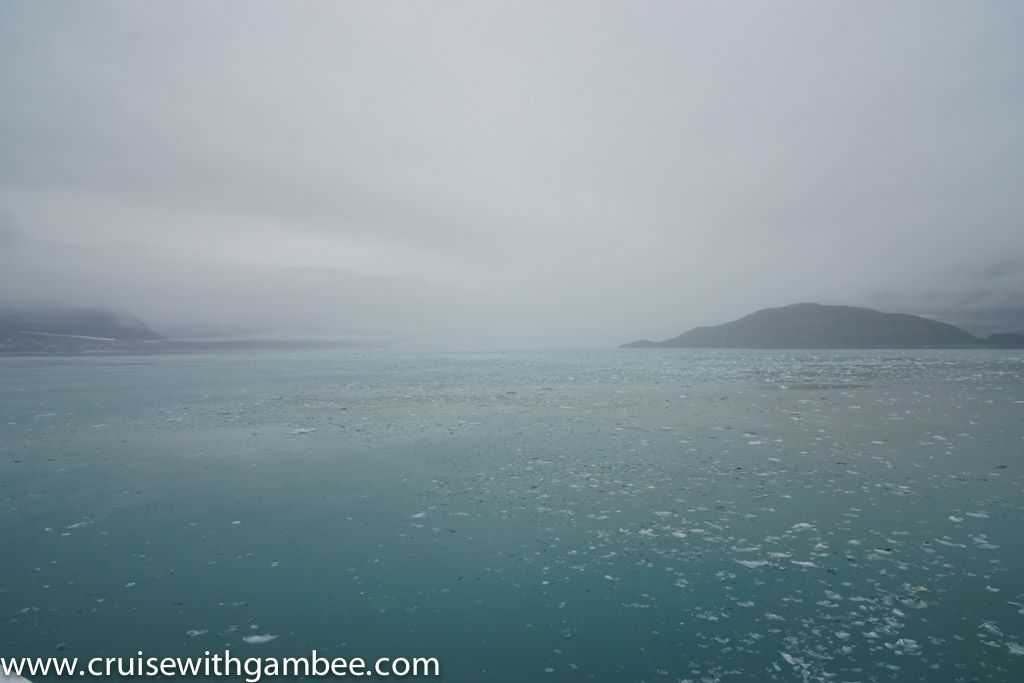 By then the ship was surrounded by small chunks of ice. Occasionally a large one would hit the hull, and you could hear it. But the captain was going incredibly slow, he was also making plenty of course corrections.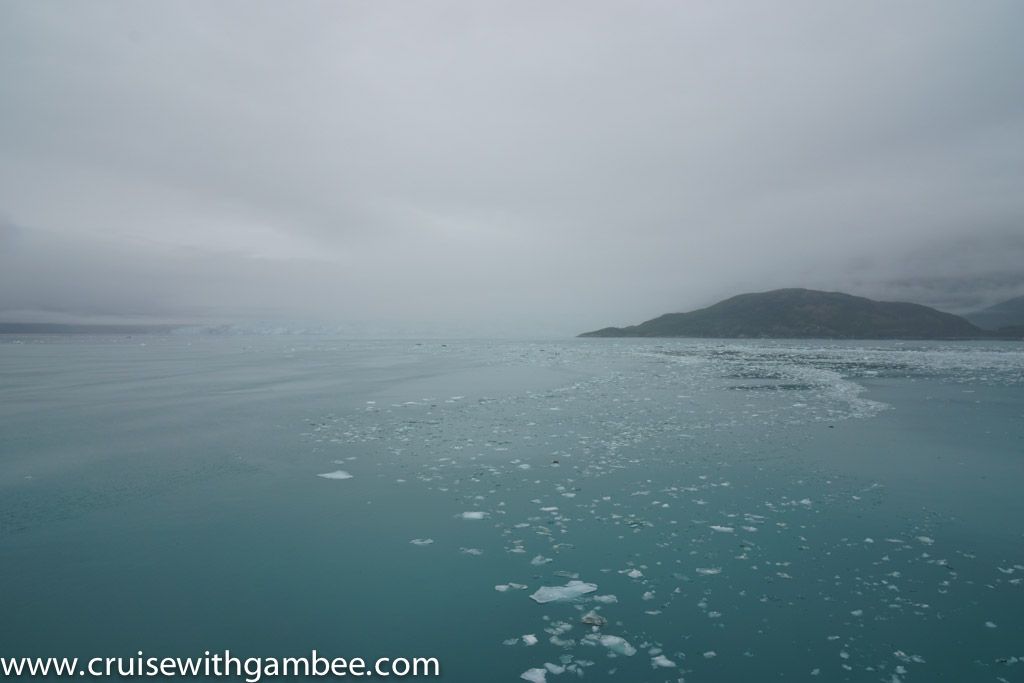 At one point a family came next to us and their kid was jumping on the rail and looking straight down. The he would yell at his father because he was holding onto his feet so he would not got overboard, the dad would then let go of his feet (kid around 8-10 years old). I could not believe it, what are we coming to?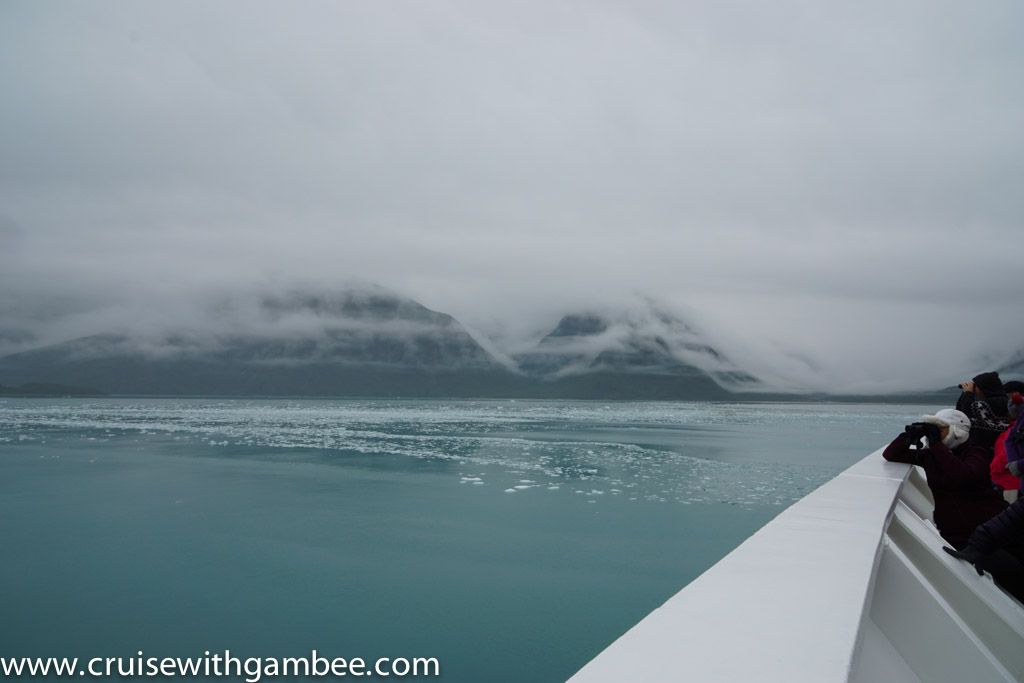 You can start to see the glacier back there. But it looked tinny, at that point we did not know what to expect.
You can tell it was a little nippy, most everyone was wearing multiple layers, and holding on for their body heat.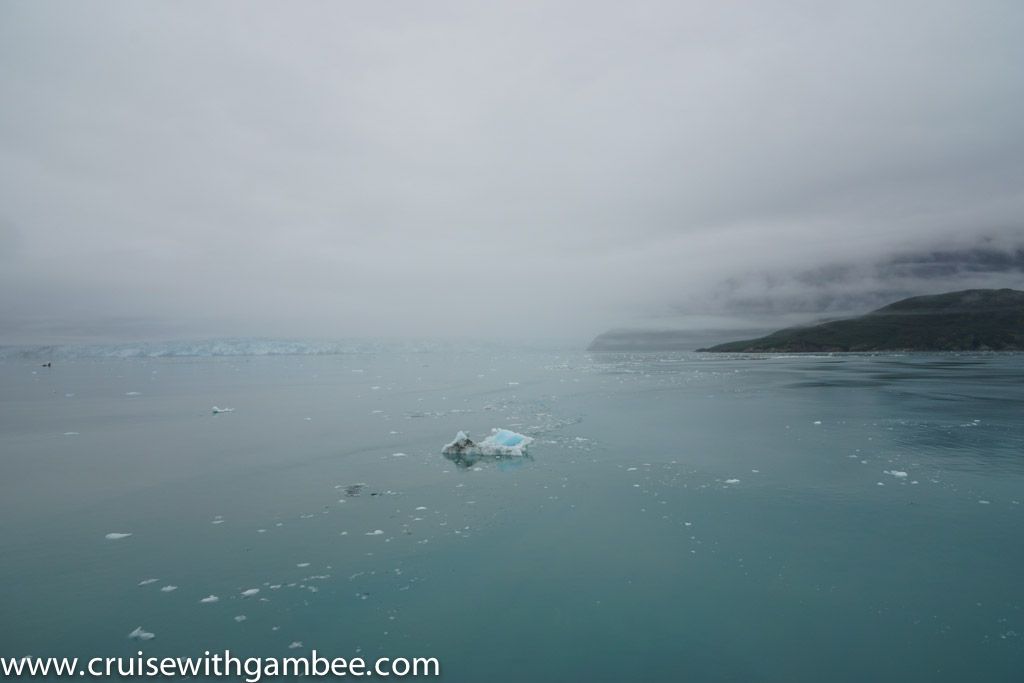 We saw this really cool ice formation, it looked just like a dragon.
And of course your beer picture.
And now you could really make the glacier in the distance.
And there it is!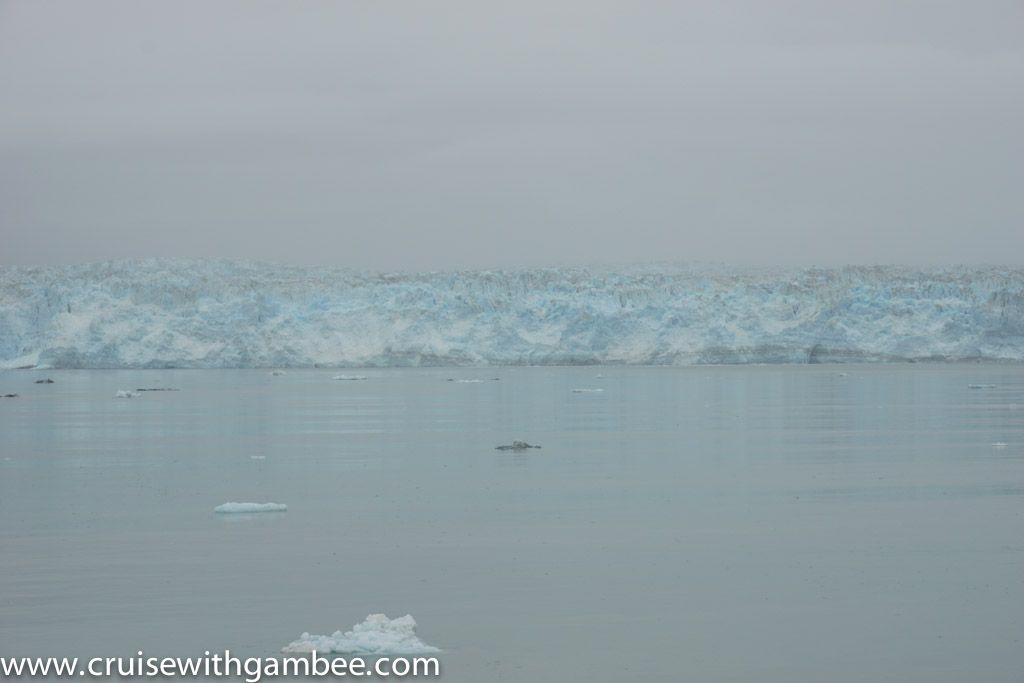 About that time we started hearing it calving, it sounds like thunder. It was really cool, specially since everyone around us was quiet, and the ship was making literally no noise. It was very serene.
It was starting to become more clear, and we all wondered how close the captain would dare to come to it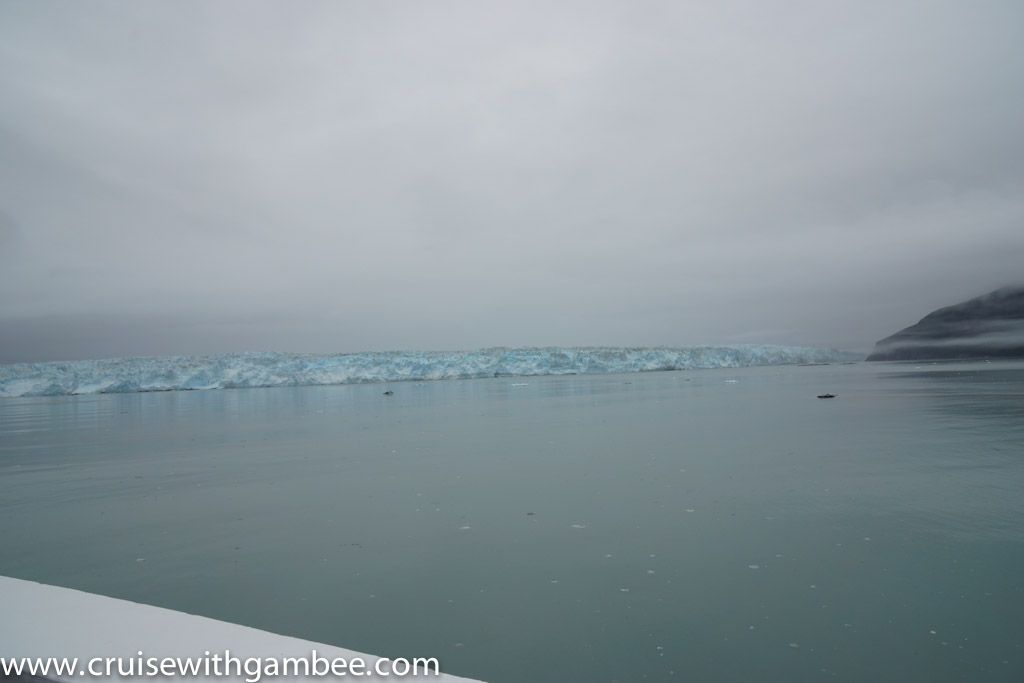 Me =)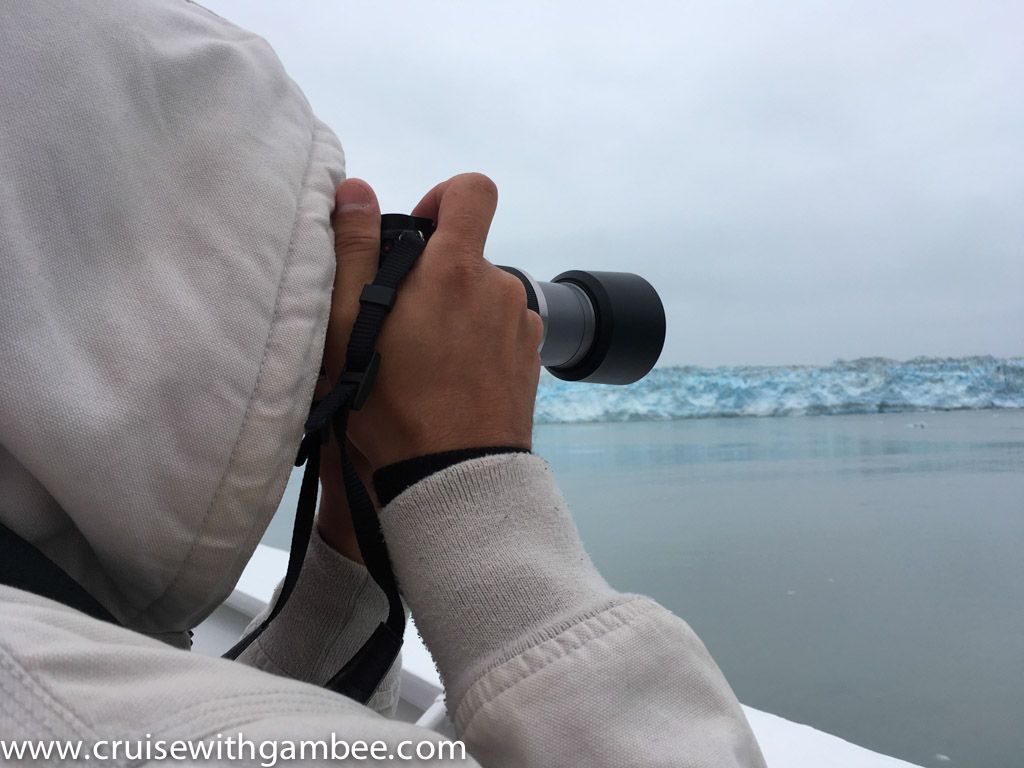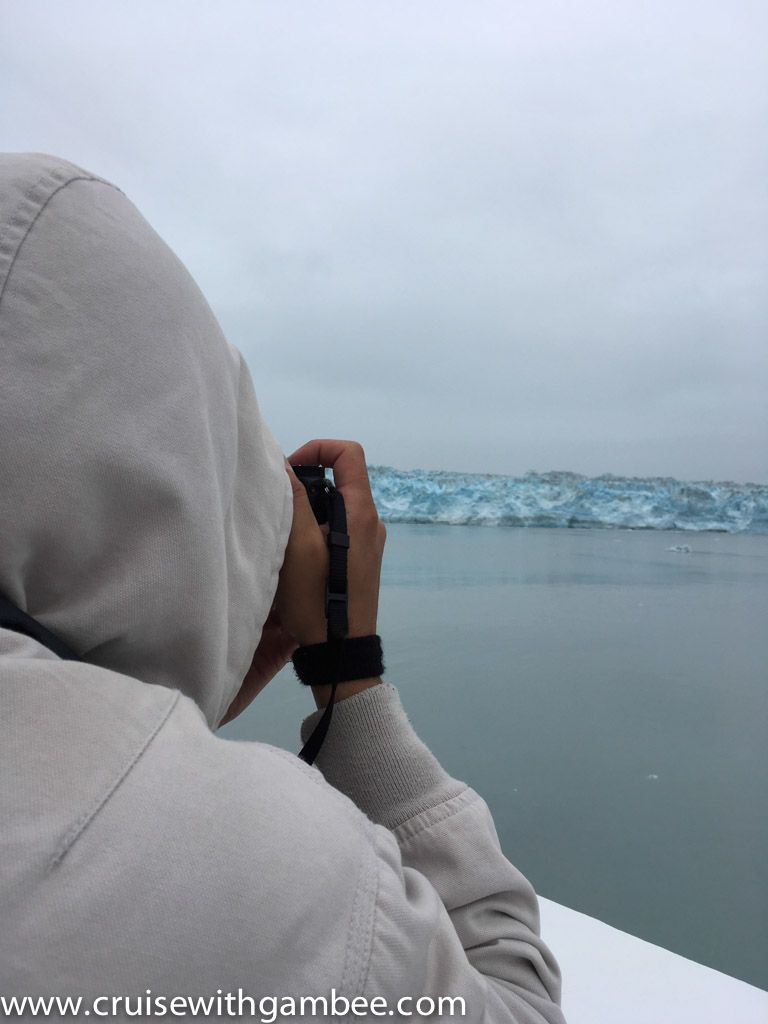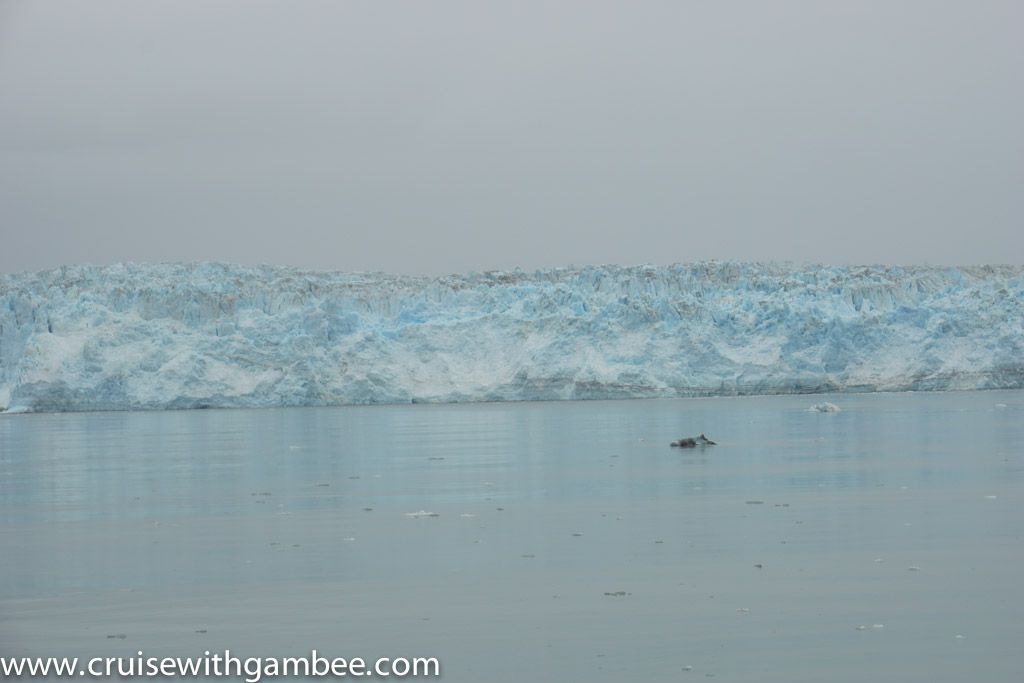 I have a thing for cloud formations! They add so much definition to pictures.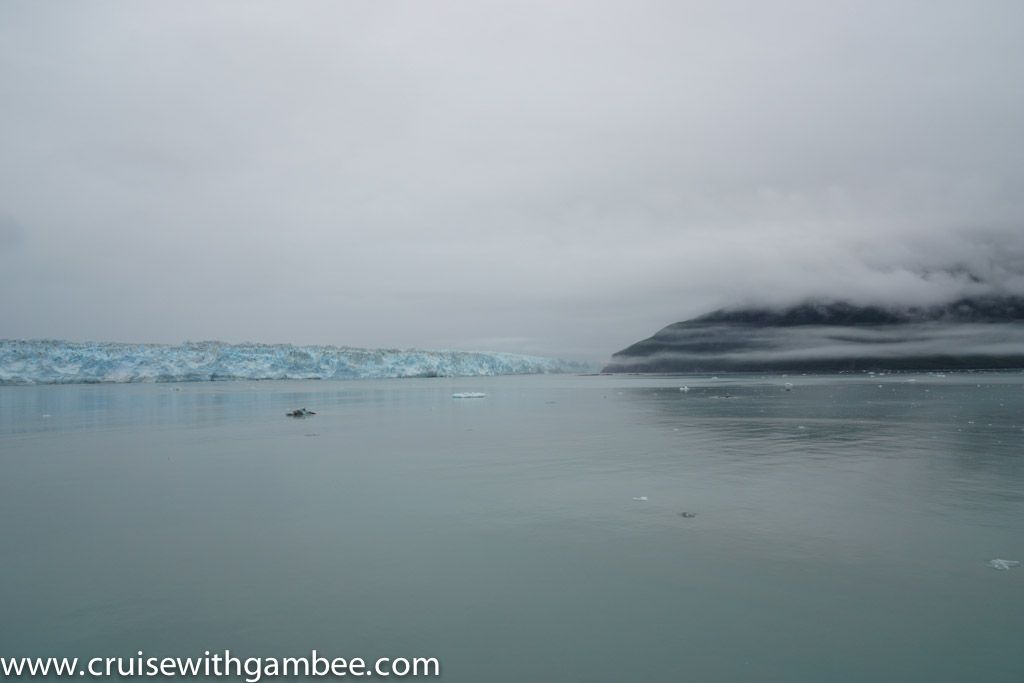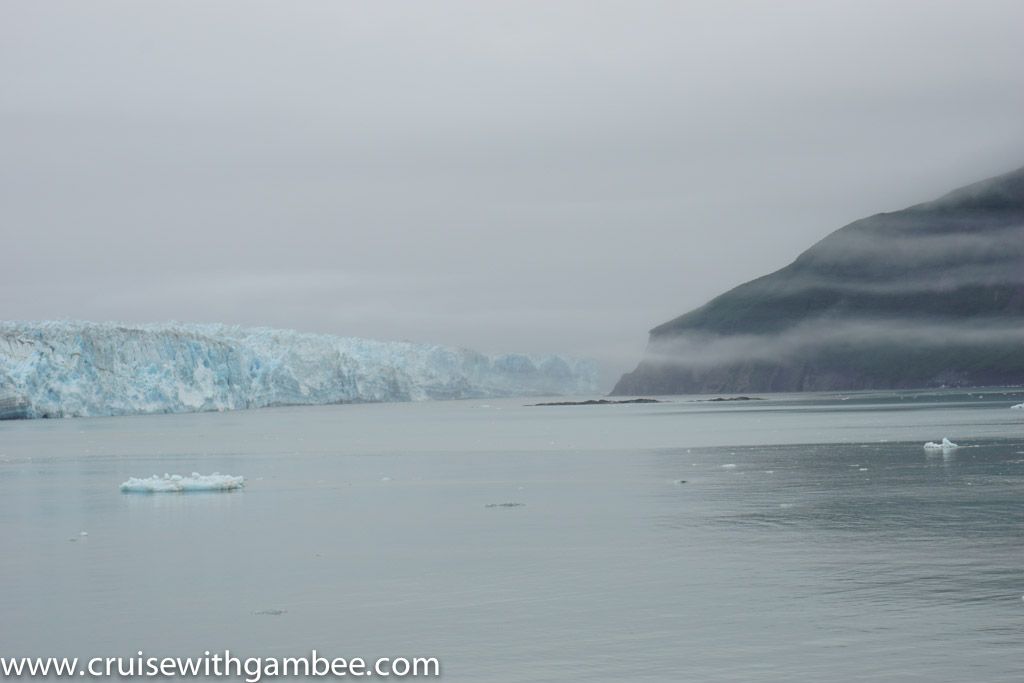 Both mom and I were getting super excited! We kept moving in closer.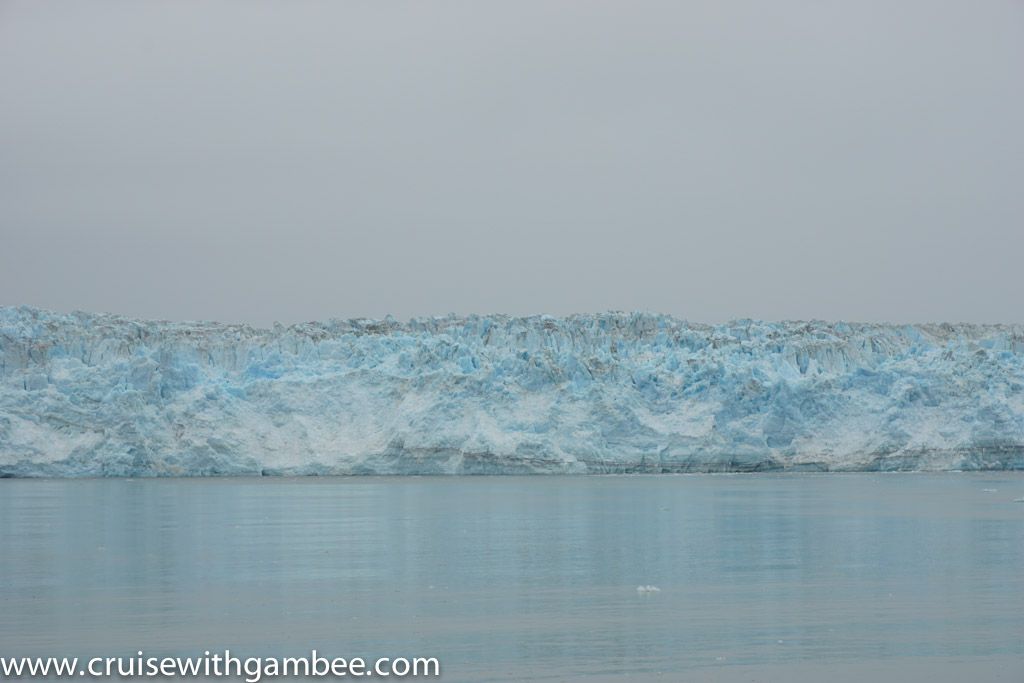 It was really cool to see the space between the glacier and the mountain. Remember this is one of the few glaciers that is still expanding. From what I heard all the ones on glacier bay are regressing.
What the captain does is that he gets really close to the glacier with the bow looking at it first. After about 20 minutes in that position, he changes and places the port side looking towards the glacier, and lastly he turns so that the starboard side is facing it. This way people with balconies can enjoy the glacier without leaving their staterooms. Each side gets 20-30 minutes
He got us VERY VERY CLOSE!
It was unreal!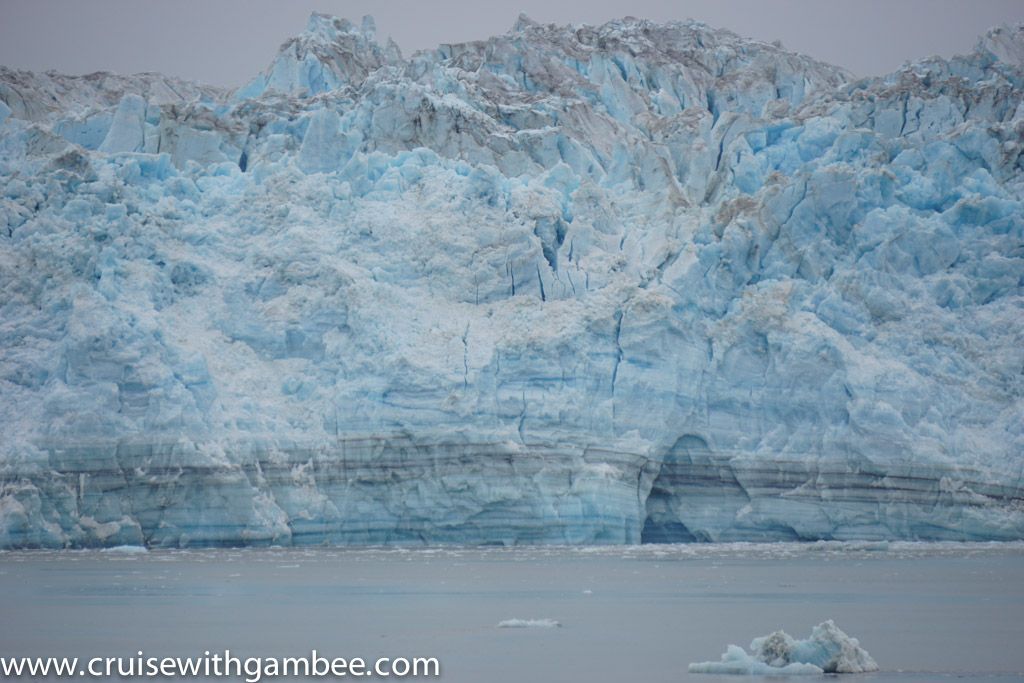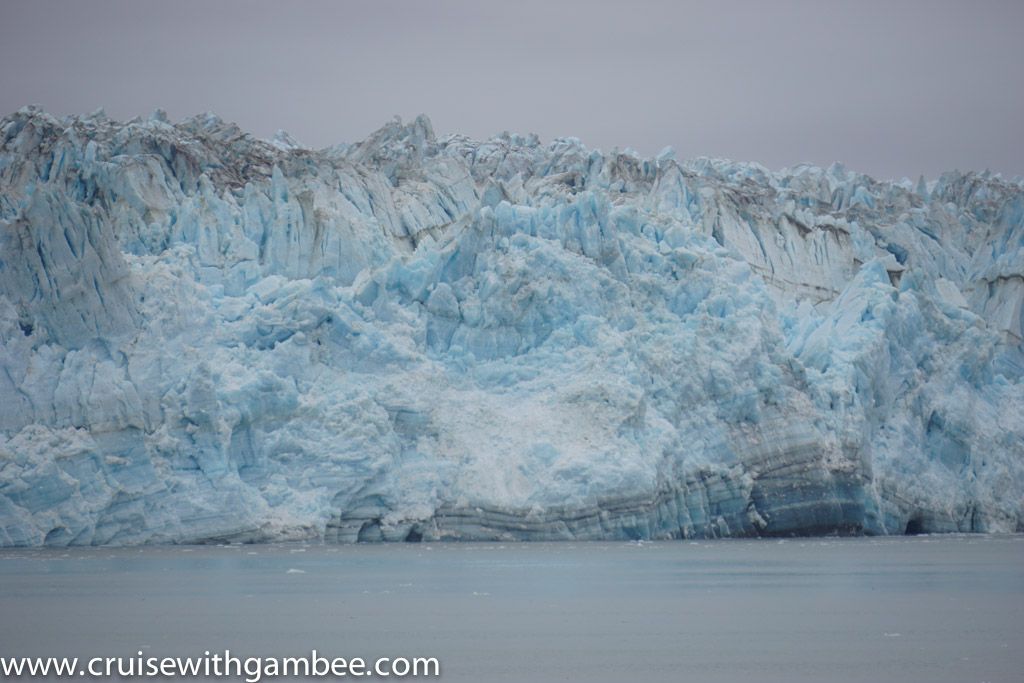 At some point they brought Dutch pea soup around. Mom got one, it was nice and warm, but the same issue, it was full of starch and she was unable to eat it. I am not really sure what it is, because I saw people around us eating it. I tried it and it did feel heavy, but I think I could have eaten it. I just don't really like soups that much, the soup has to be really good for me to have it. I think mom's tummy is very sensitive, thus she feels this kind of thing quickly. I saw her holding the cup full, so I just grabbed it from her and put it behind a post on the floor so no one would knock it down.
Anyway, we just kept on taking in the views =)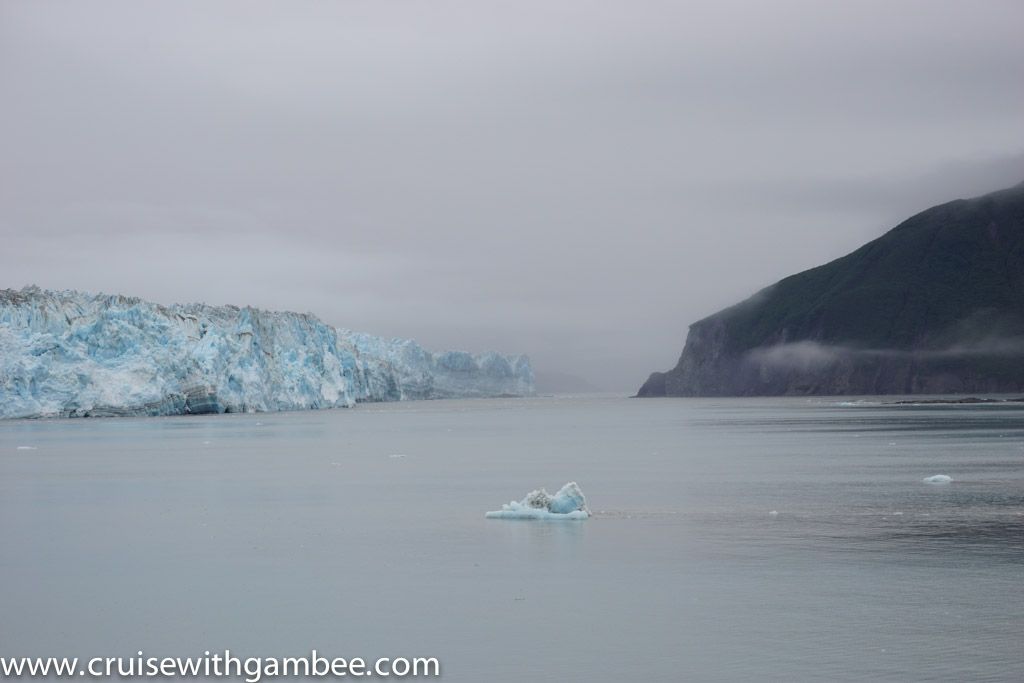 It was really quiet and serene, people were just enjoying the view, the weather, and the atmosphere. All you could hear were camera shutters going off.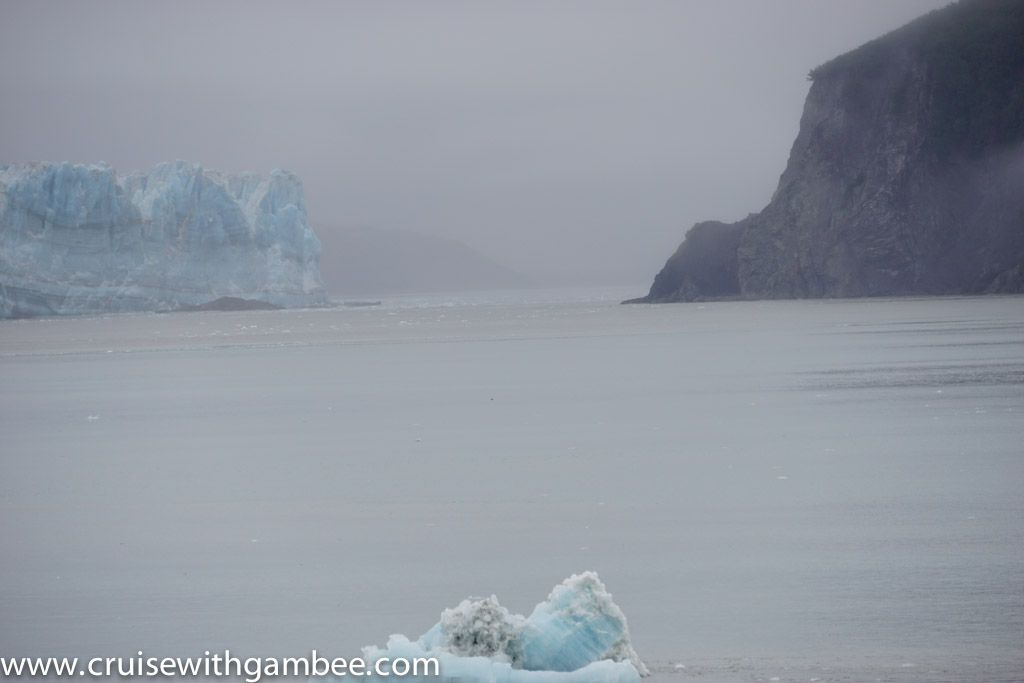 It was just simply beautiful!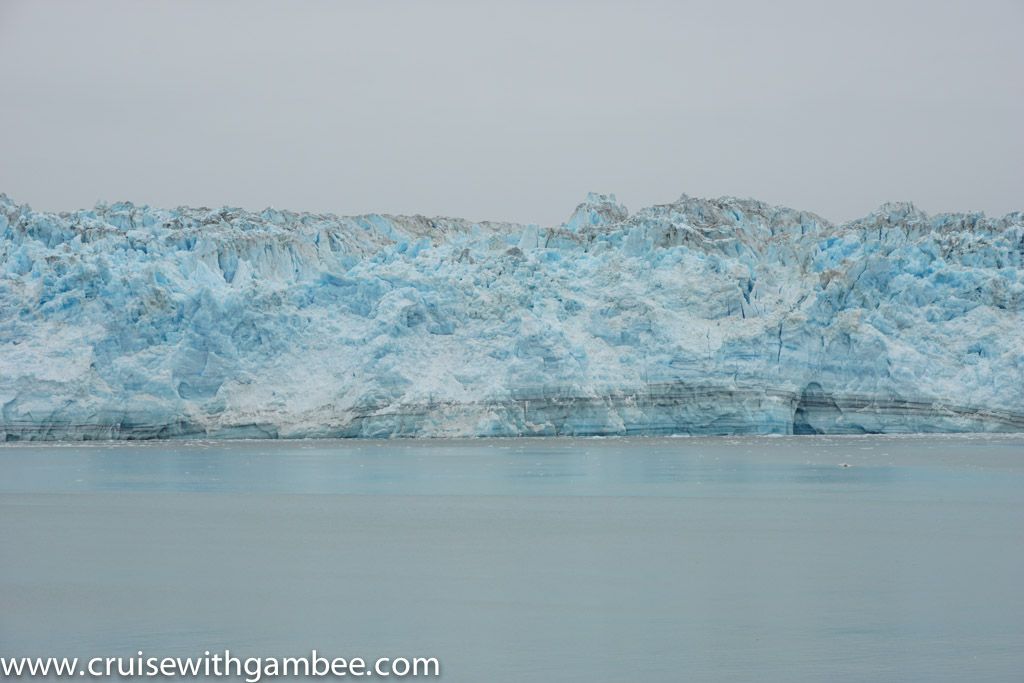 We decided to give our spot to other people, I had gotten all the pics I wanted.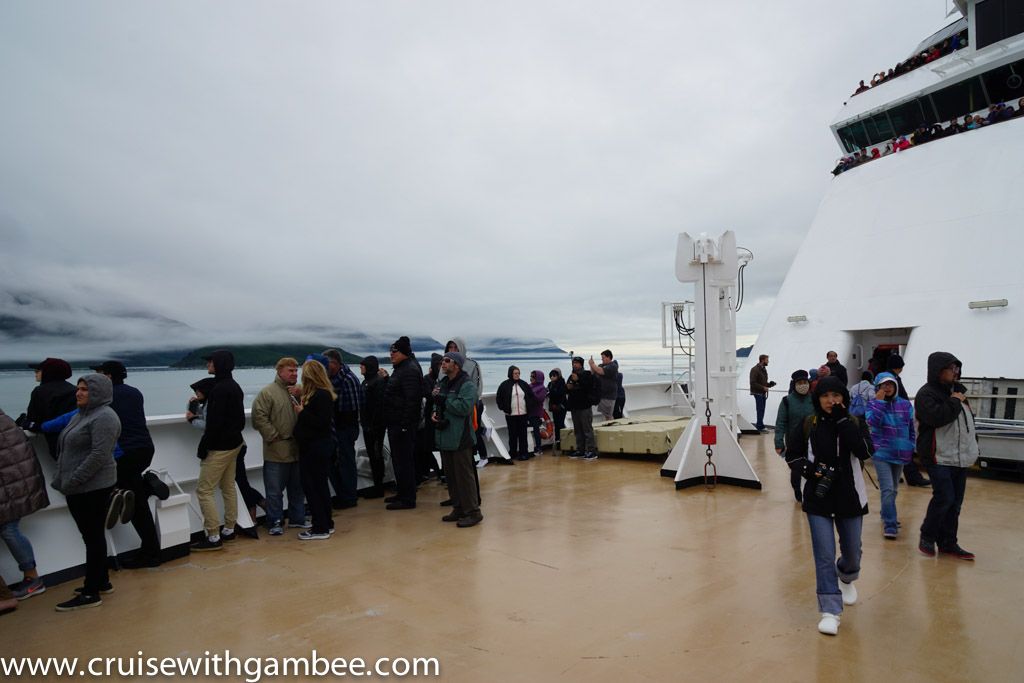 Thats what the cruise looked when it was crowded. Still barely any people there.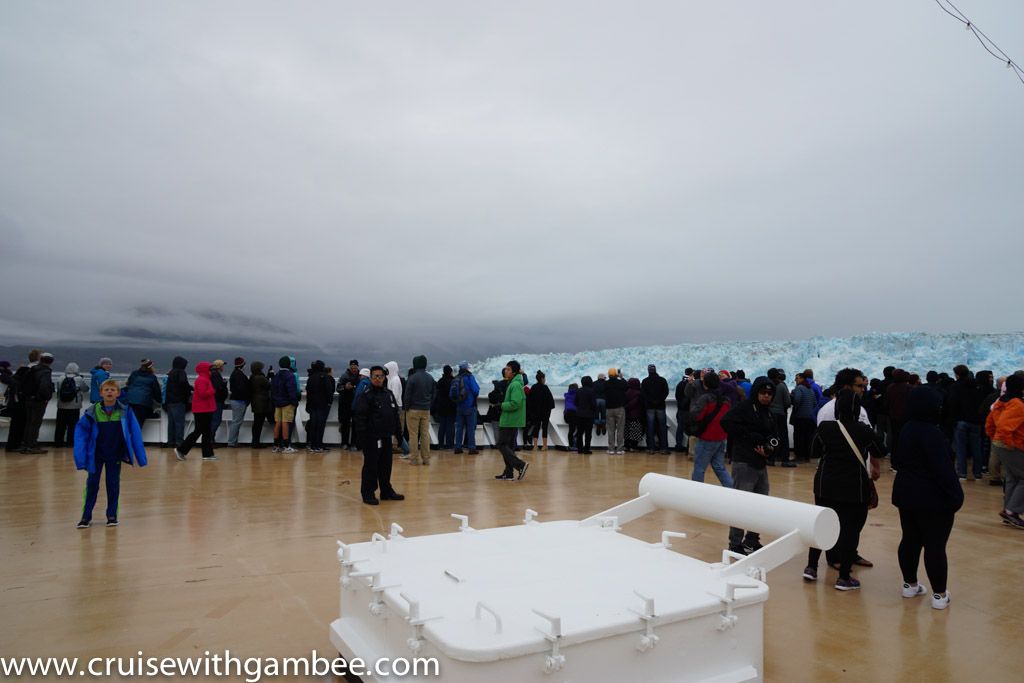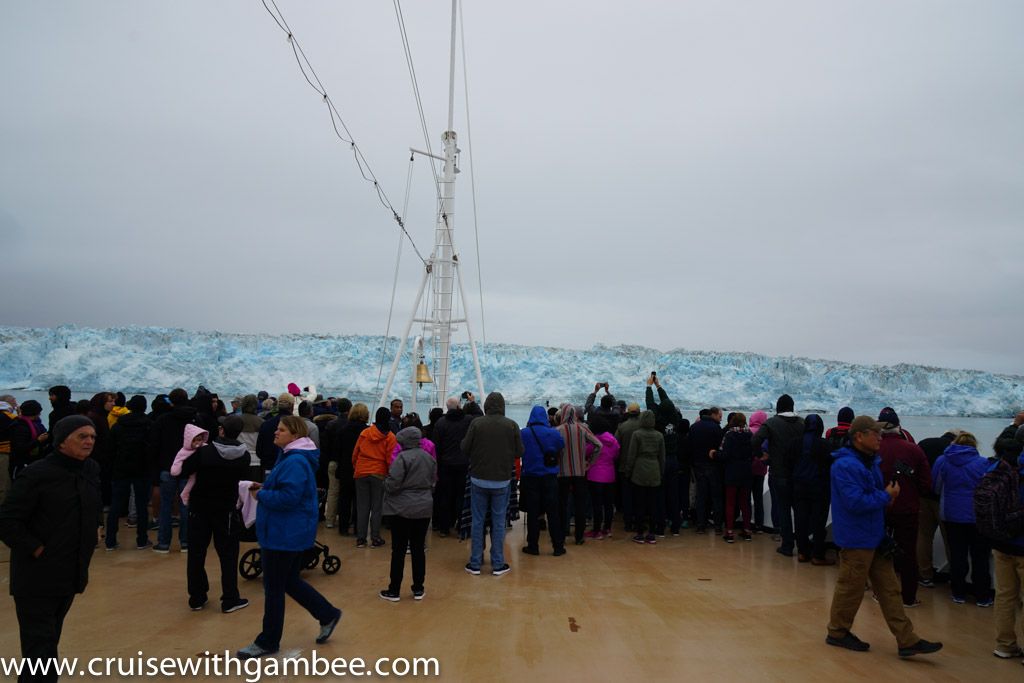 I Heard from people who were below the bridge, that they avoid the bow because it gets crowded. I think there was about the same amount of people on both. And really neither seem crowded at all.  Just a row of people, barely anyone behind them.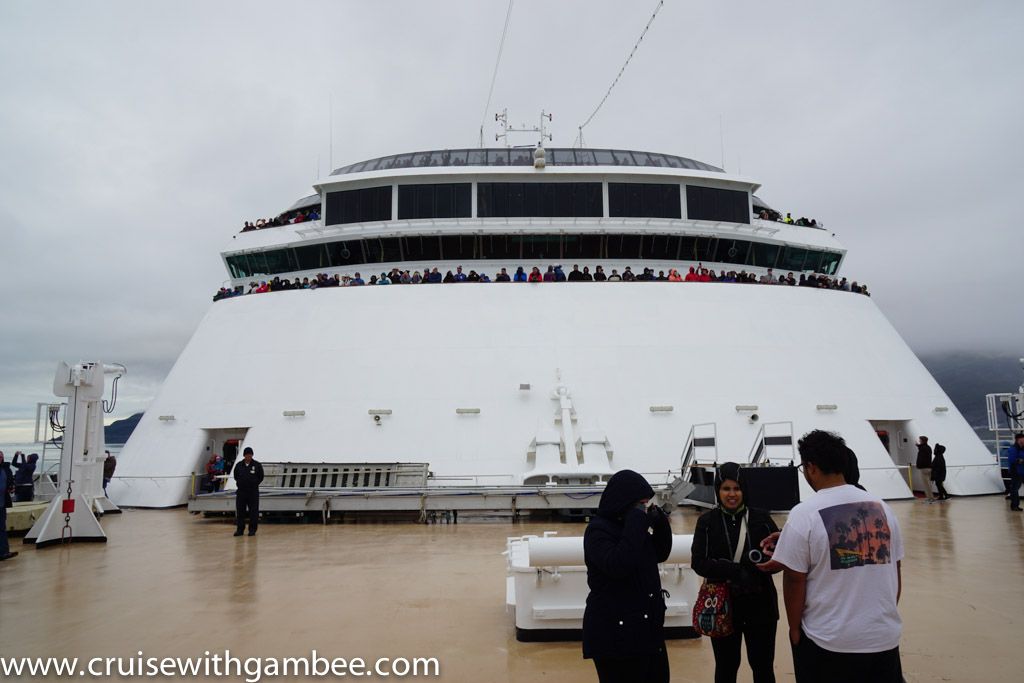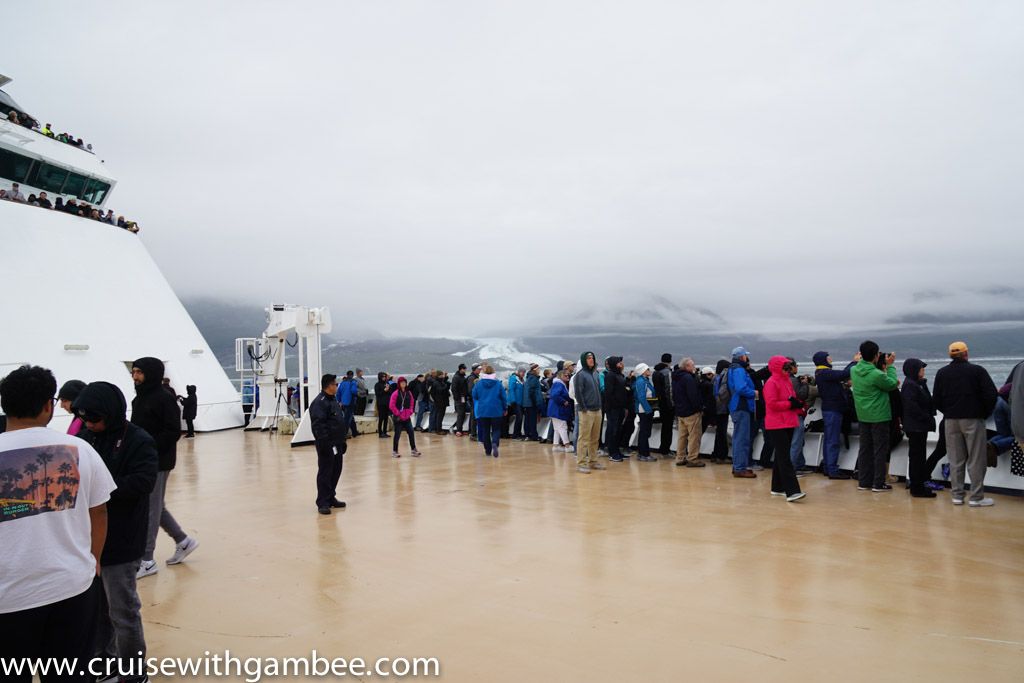 Don't try to get on top of anything, they will get you down within seconds.
People came in and out.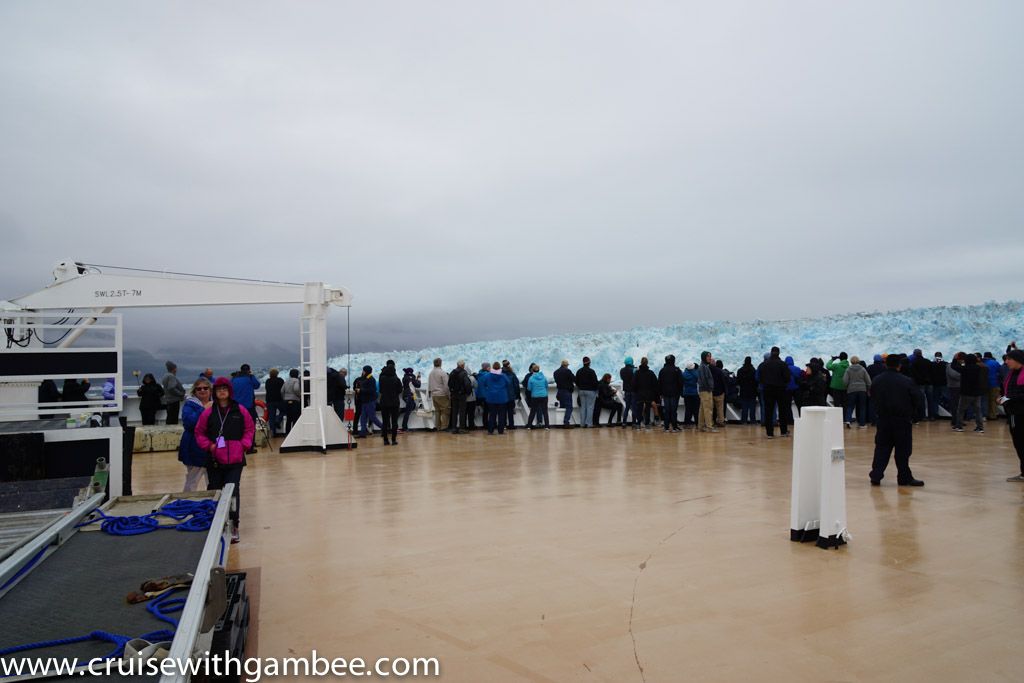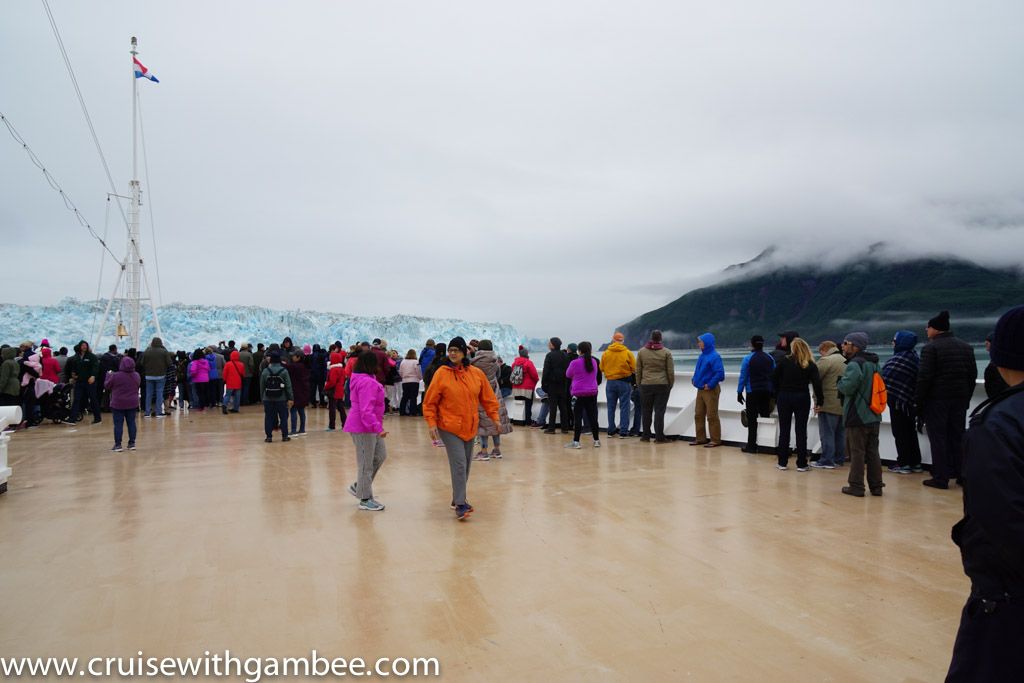 Looking back at the entrance of the bay. The fog had cleared up a little.
The ship started turning and we decided to go the wrap around deck and relax for the remainder of the time around the glacier. The seafloor can't be that deep here, the second we started turning the water got really cloudy.