Day 6 – Ketchikan, Alaska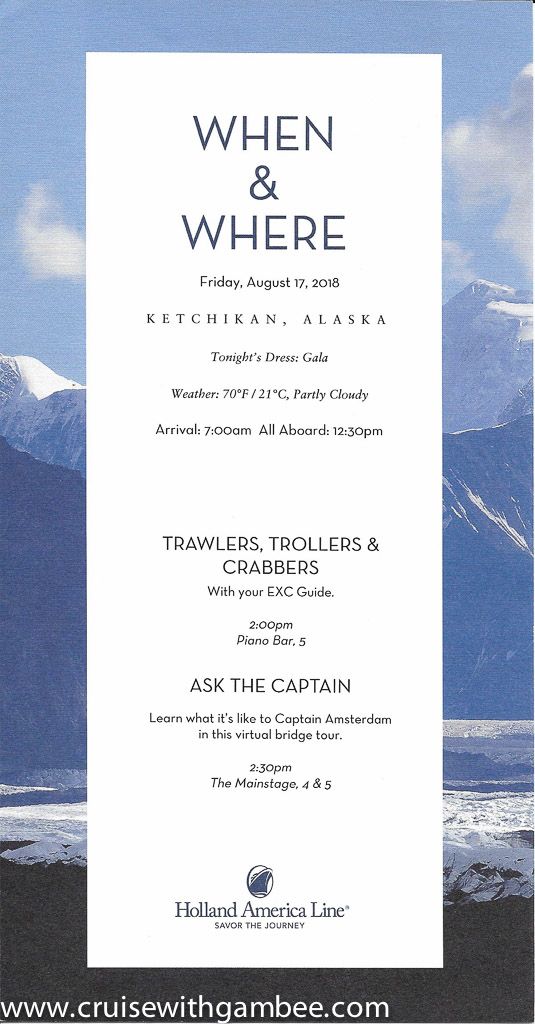 For Ketchikan we had booked a Duck amphibious bus/boat tour. I know, right? Especially after the news of the one sinking and with multiple fatalities in Missouri. We booked it way before the accident happened, and well, to be honest I was going to play it as it by ear. Depending on the weather and how I felt overall.
The ship docks very early in Ketchikan, like 7am they are ready to disembark. And of course mom and I were ready at that time.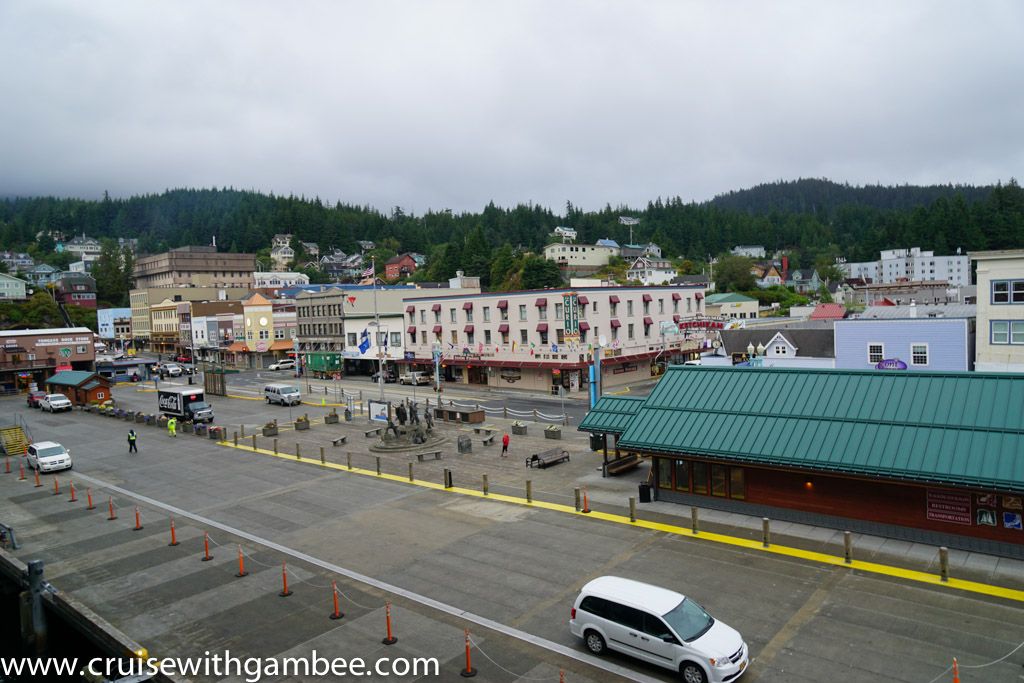 Again, we docked in prime real estate!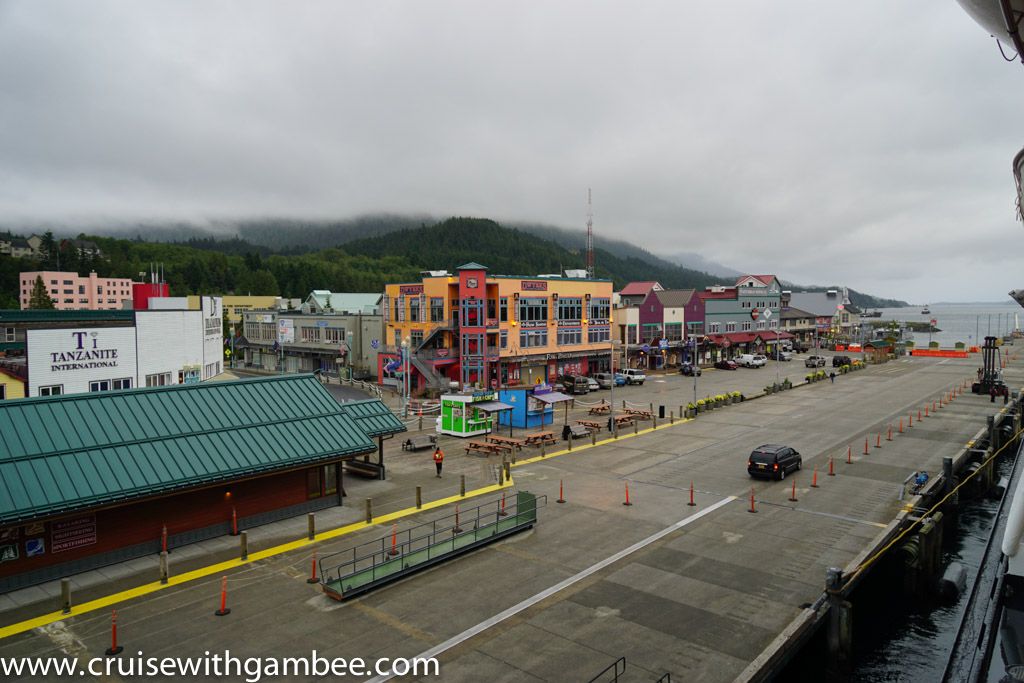 Dead in the middle of town! They also call it "Alaska's 1st city", because when you come up from the lower 48, it is the first city you will encounter in Alaska. Not what I thought when I read "1st city", a tad misleading if you ask me. Although technically right…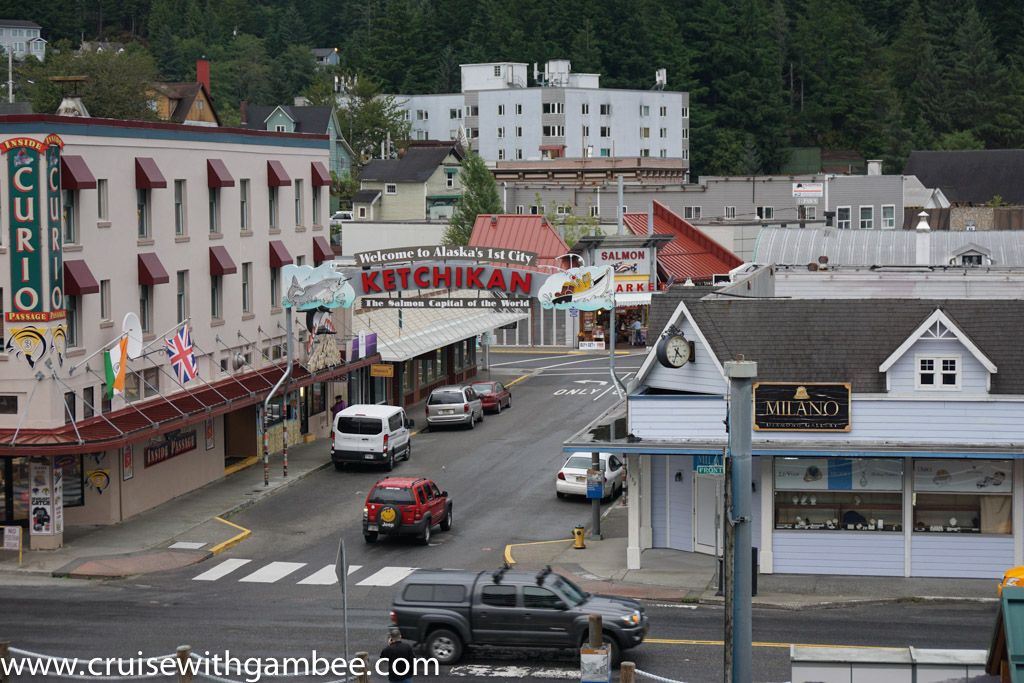 We were just waiting for them to clear the ship.
The Funicular was not operating when we were there =/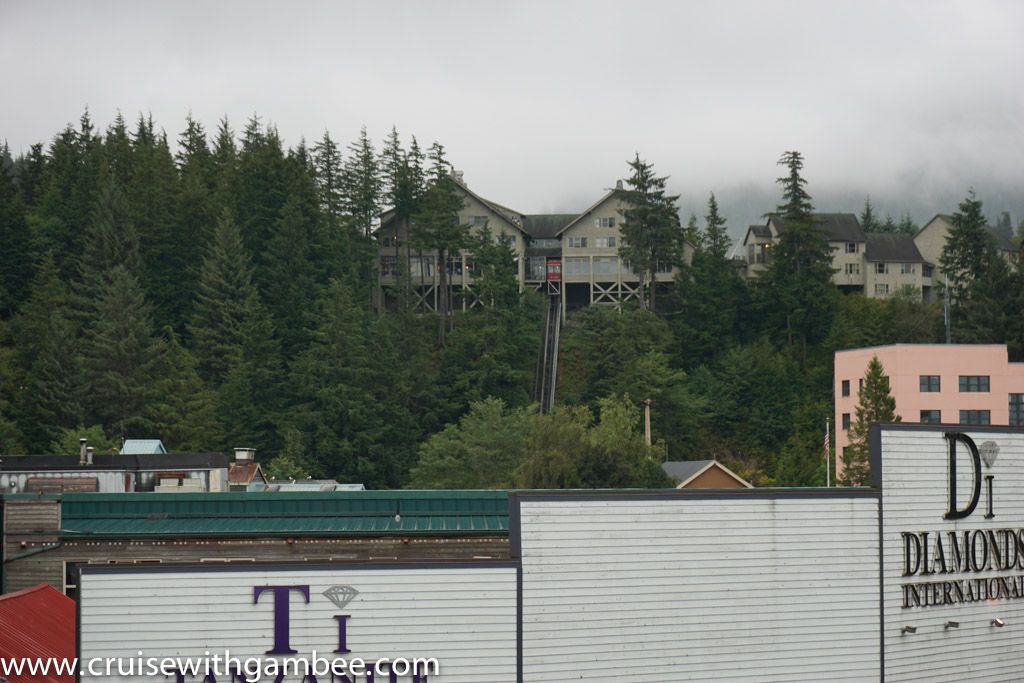 There are a ton of souvenir stores in Ketchikan, I would suggest to wait and do your shopping there. Specially if Ketchikan is your last port in Alaska. Although the wooden bear that bought in Juneau was not available in Ketchikan. So maybe buy it when you see it? All I know is that Ketchikan is loaded with stores.
A better view of the funicular, there is also a tall totem pole there.
As soon as they cleared the ship, mom and I got off the ship. We had a few hours to burn before our shore excursion, so we went for a walk around town. And even if it was 7:30am, there were several stores open and ready for business. Mom also did some shopping.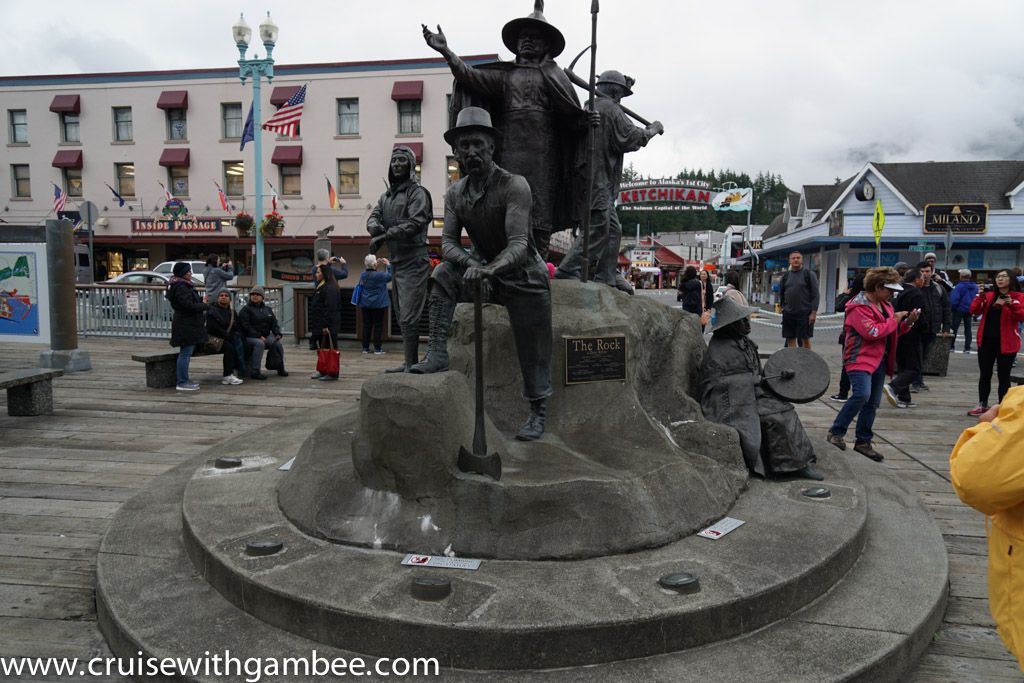 A beautiful blend of nature and architecture.
Some houses have no access by roads, and the only way to get to them are by stairs as such.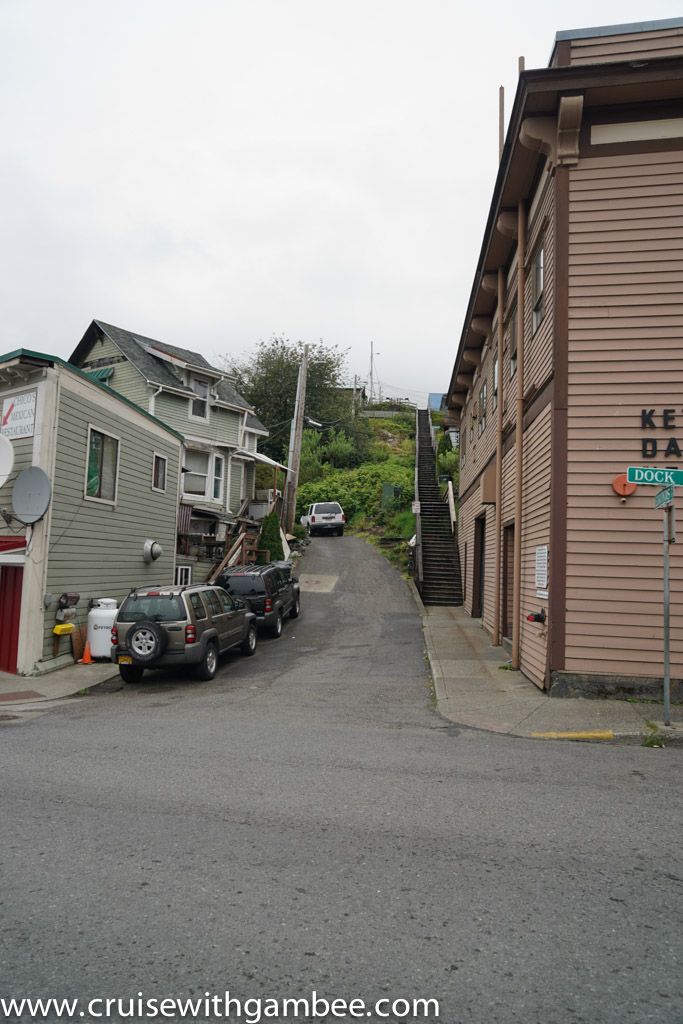 This sign really got me laughing, lol. I think they are a bit confused about culinary history, maybe they are starting a new trend? lol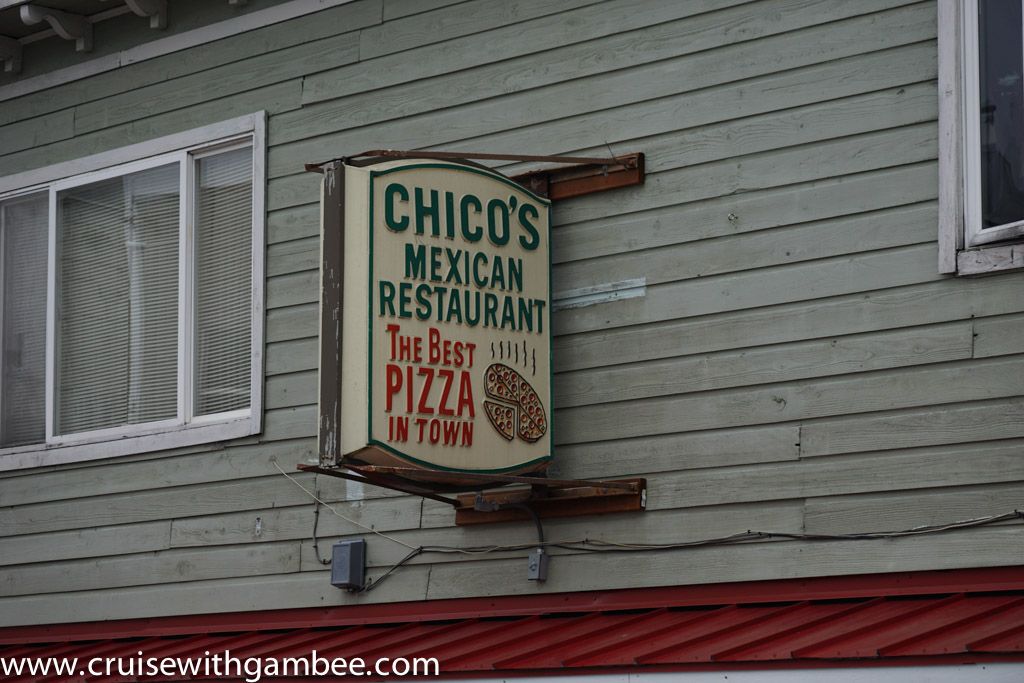 We started heading back to port, which is where we were supposed to meet for our tour.
Nice aft! You can also see the two secret aft balconies on that picture, just below the lido deck.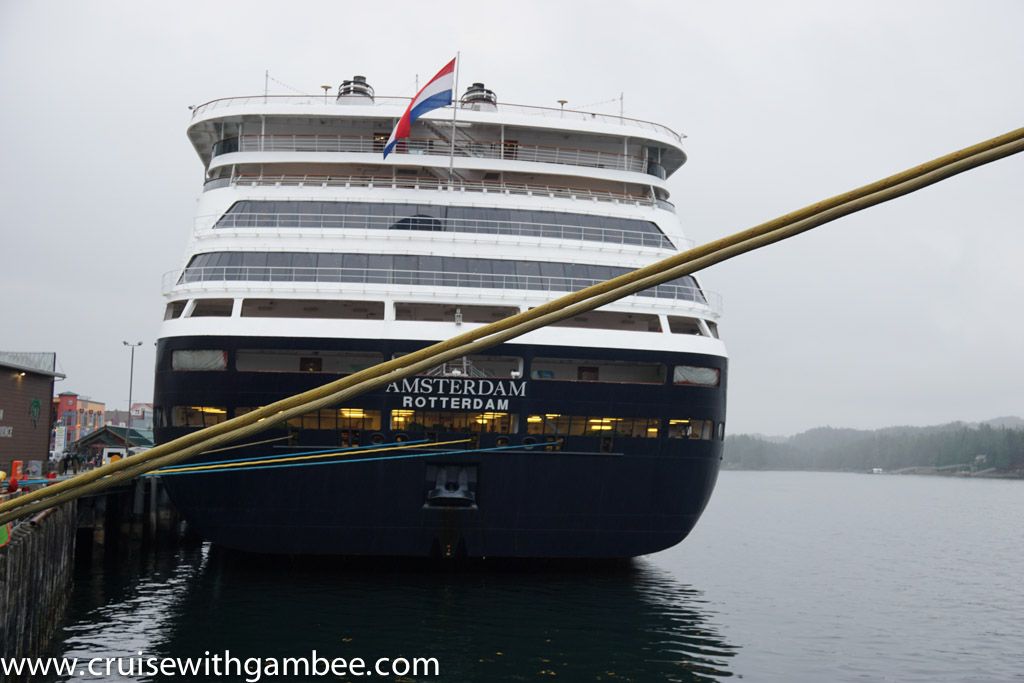 The duck tour bus was located in between the Amsterdam and the Pearl.
Soon enough we boarded our duck bus/boat and we were on the way. It was about 50% full, so plenty of room to move about. I also immediately did a security check, how to open the windows in case of an event. I felt like it was pretty safe and I could act quickly in case something happened. The main goal would be to get mom out quick, and then worry about myself. They also do a short muster kinda drill, but I rather check everything myself. Mom also made a good point, the buses were not full. It might have to do with the accident in Missouri? Or maybe they are always half full, who knows.
The seats were kinda crammed together, I could not imagine someone with legs going on the tour. In order to be comfortable, we each took one bench. The nice thing was that they offer pretty nice blankets to keep you warm.
The weather was really nice, cool, and some mist. Much better than the sunny weather from Sitka the day before, lol. I was enjoying the weather much more.
Here is the Lumberjack show.
As we rode around they told us about Ketchikan. That salmon colour building is a federal building for US Customs and also holds the local jail on the top floors.
They stop in several places so people can take pictures, and whatnot. Here they stopped to show us the salmon swimming up river. I had been lucky enough to see plenty of salmon in Juneau and Sitka. But many in this tour had not, because they went crazy taking pictures.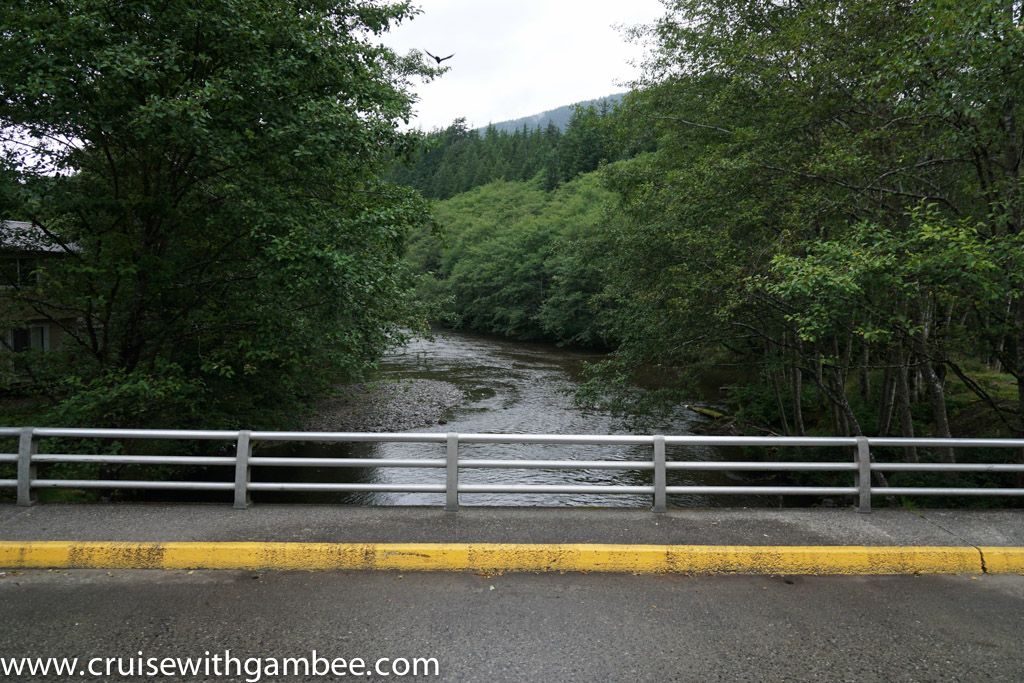 This is a small local park that used to hold the hatcheries. They had to move them to a secure location, because black bears would come and raid the salmon pens. There are a lot of black bears around Ketchikan, and it is difficult dealing with them. They break into all the garbage cans, and make a mess on the street.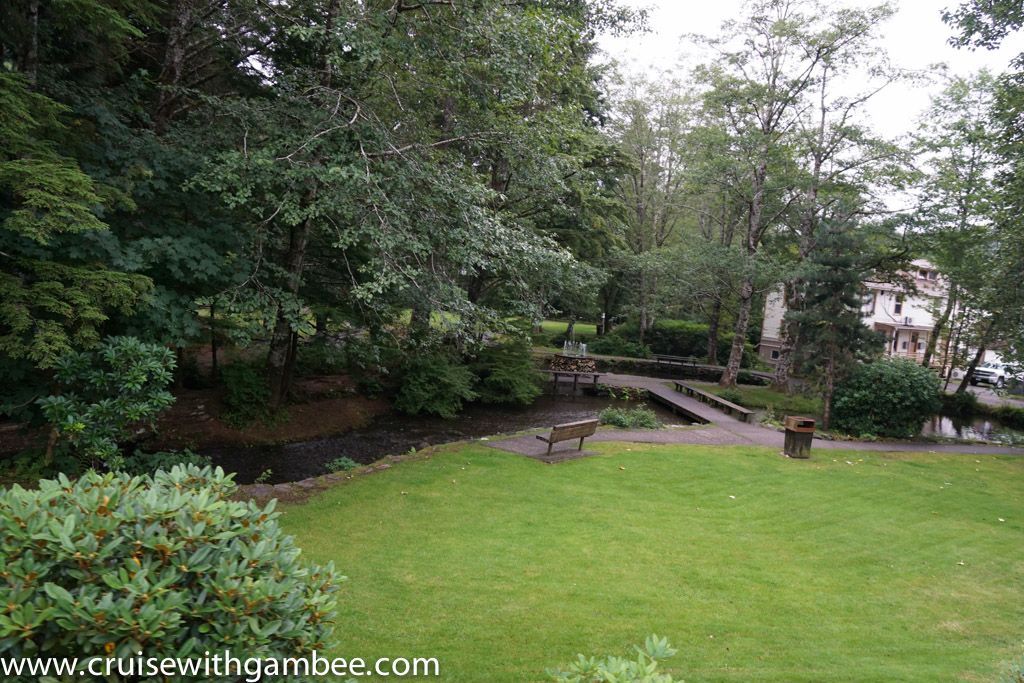 The tour guide was really cool, and she shared a lot of info of Ketchikan. She was actually there just for a summer job, as many people tend to do.
Ok so this is not the best picture, and I have a better one later on. But in order to share some material, I will post this one here. So this is Dolly's house, and it was the last "Adult entertainment house" to close in Ketchikan. Apparently, by the time they forced her to close, she was around 70 years old. Let it be said that she had many productive years if she closed at 70, lol. The story goes that when she bought the house she took a loan for $800, the full cost of the house. To pay for the house, she opened up her business. She apparently paid it off in two weeks! Cost for services were $2 full service, and $1 for a drink. She also later on added a boot shine service for $1, because she was tired of the men muddying up her house.
Its the green house, I have better pictures later on when we go on our walking tour.
This is her when she was younger.
And this is the add she ran before closing doors forever.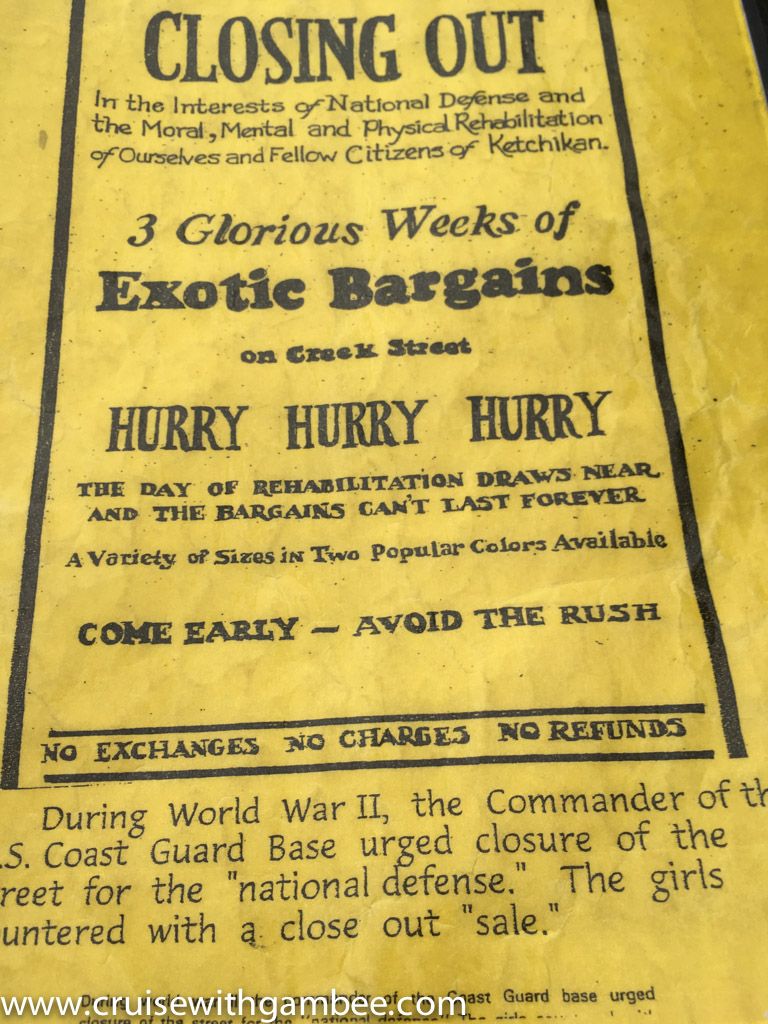 The land tour was fun, and eventually we turned into a boat.
Our tour guide told us all about the different types of fishing vessels.
Gorgeous boat, it was kept immaculate! Can't imagine the amount of work required to keep her looking so great in the Alaskan weather.
Another Duck tour on the way back. By the way this boat/bus thing cost around 250k, try breaking a profit on that… No wonder why our tour was $52 per person. They also require a bunch of maintenance. The tour lasted a little over an hour.
They also sell those duck noise whistles for $3. I think mom bought one of them.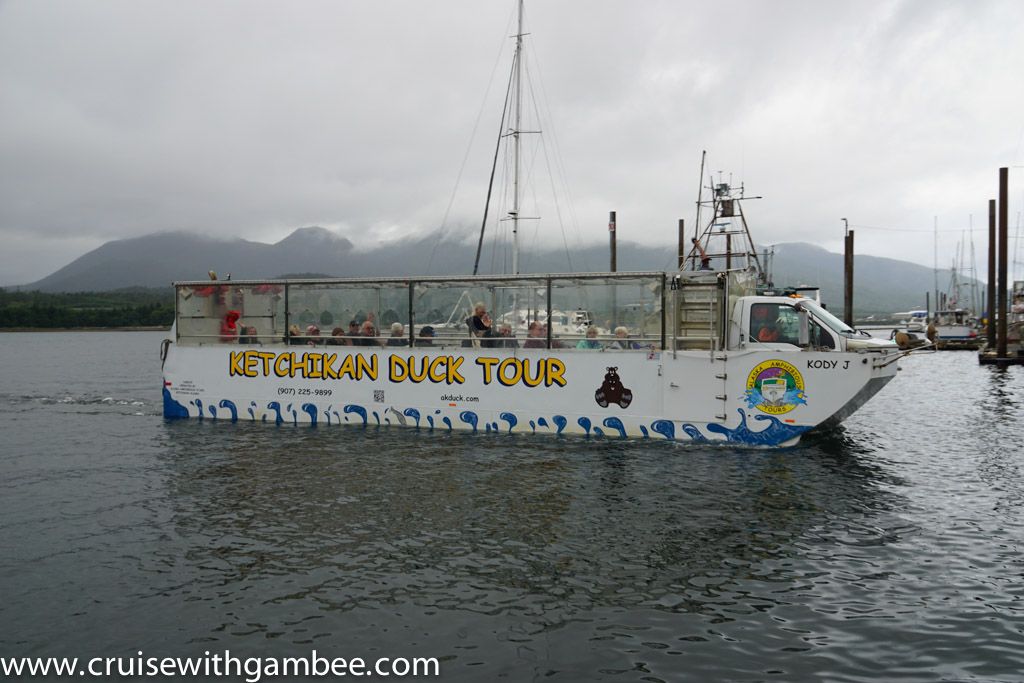 This boat style was very common in Alaska.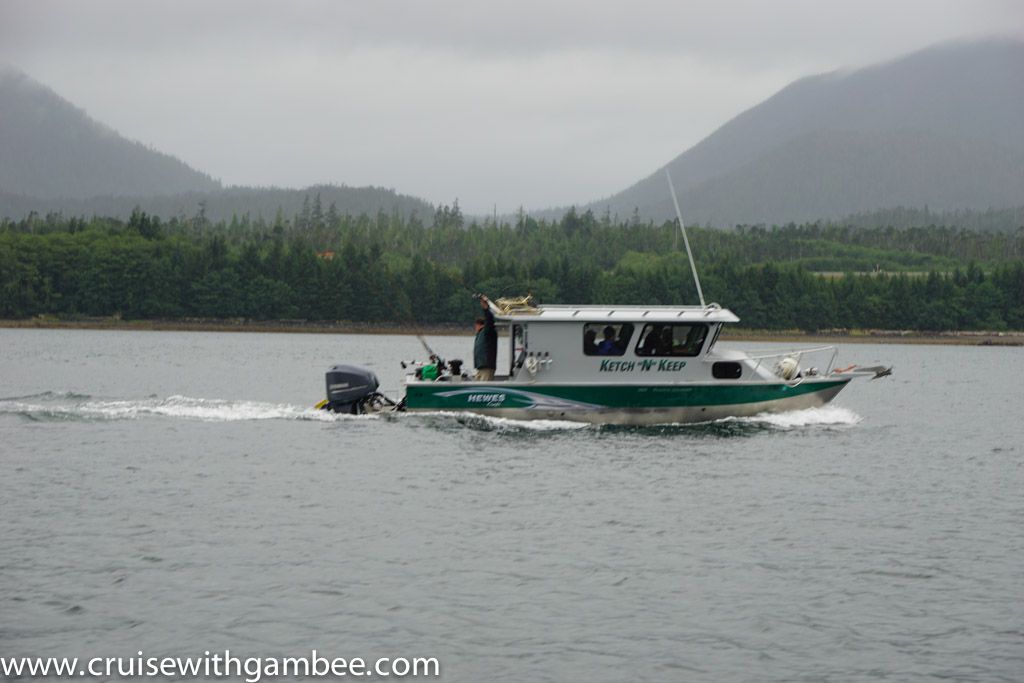 So most ships go out far when they are fishing, and then they transfer all the fish to another vessel to bring them into town, so they can stay out there fishing some more.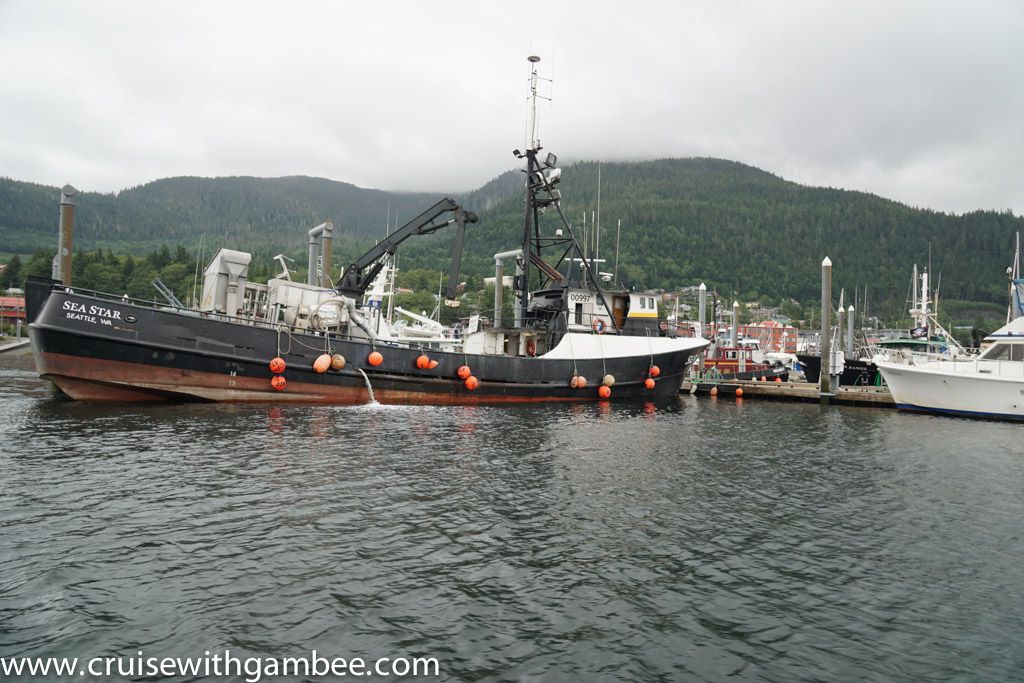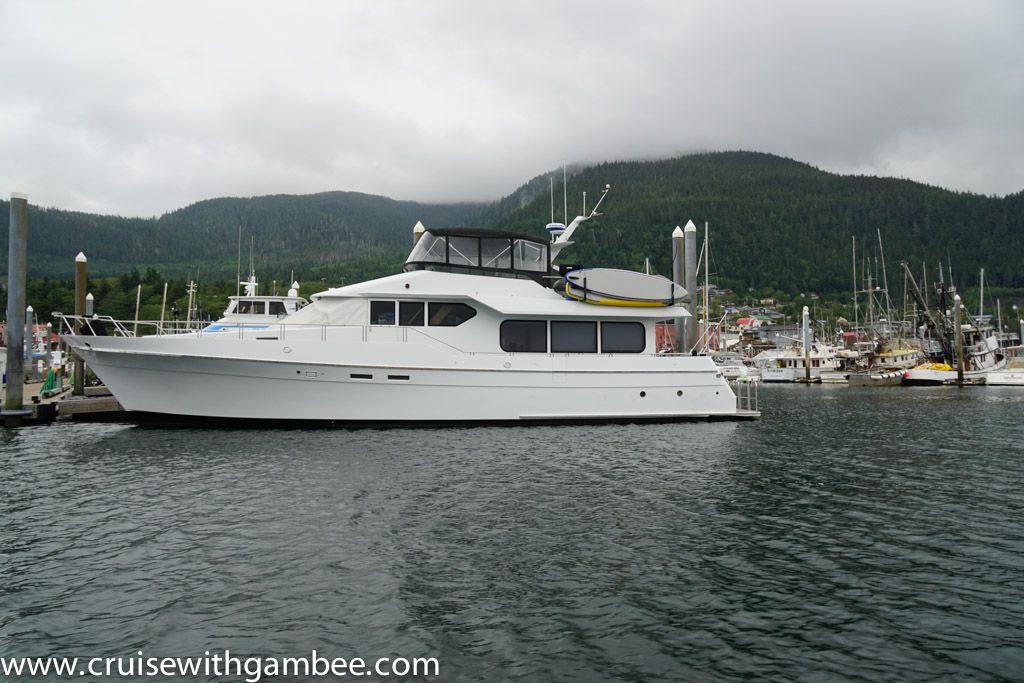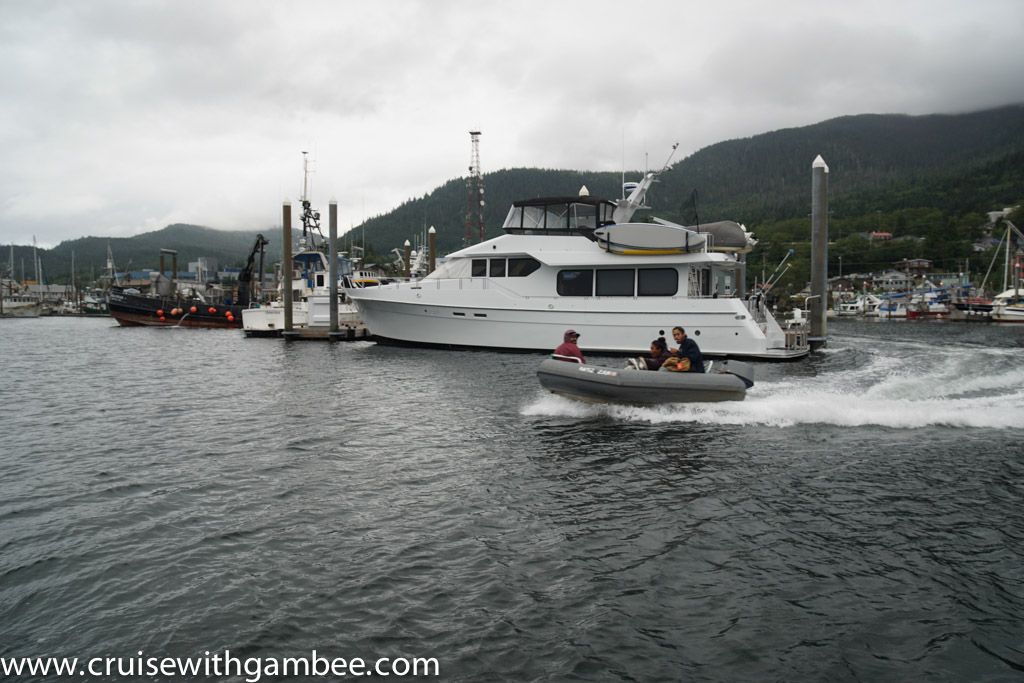 The marina had both fishing and pleasure boats.
Those are condos, and apparently they are very $$$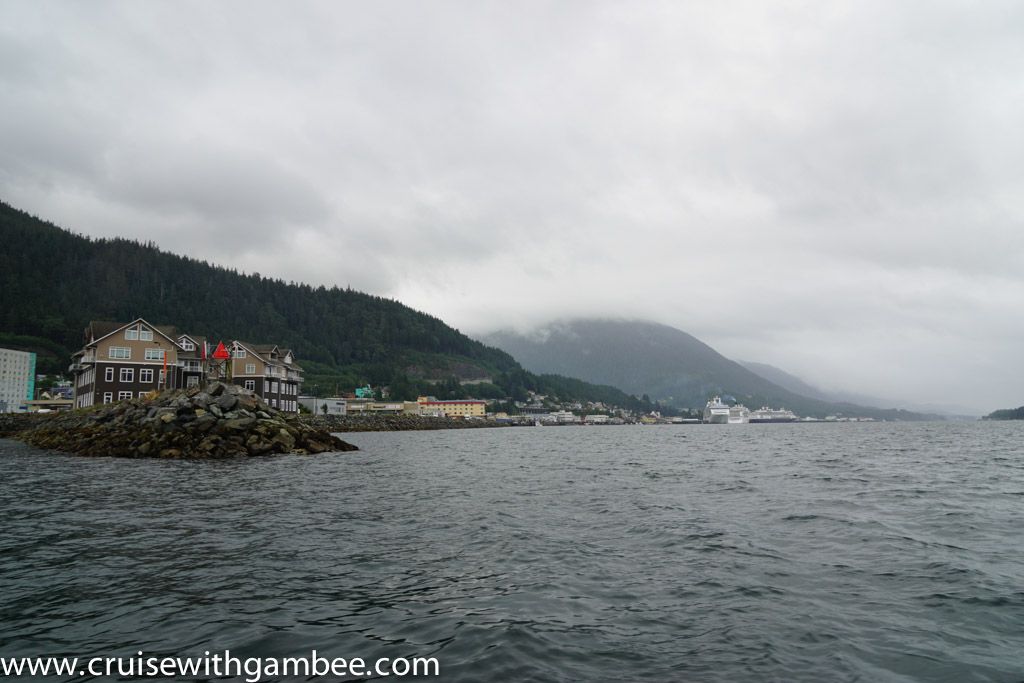 Gorgeous building.
The time on water is about 20-30 minutes, the bus/boat moves very slow.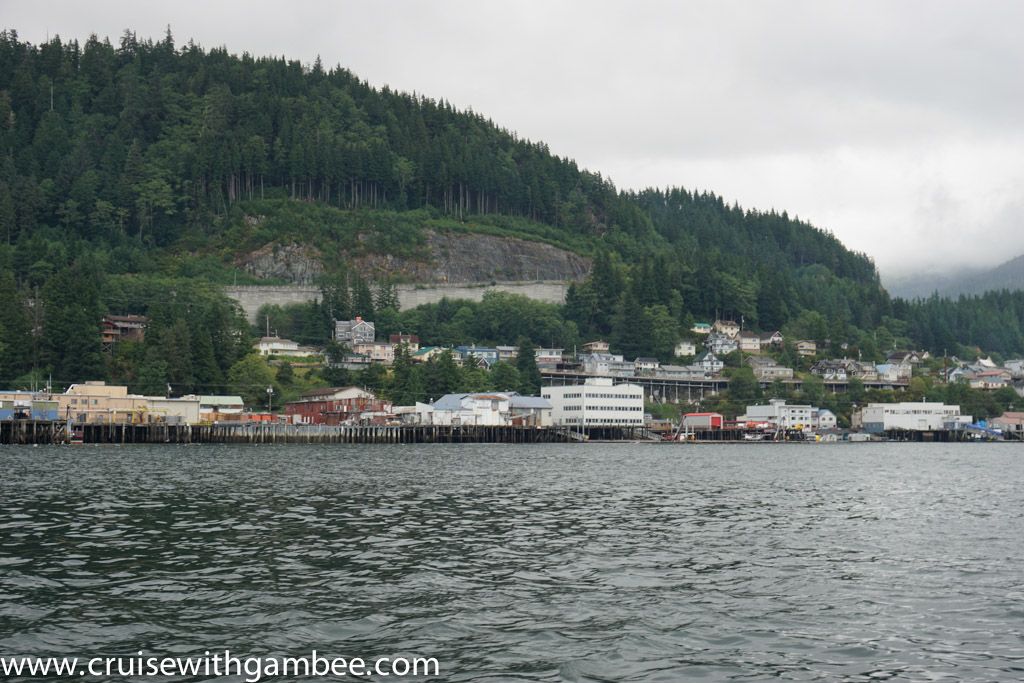 And another one crossing again.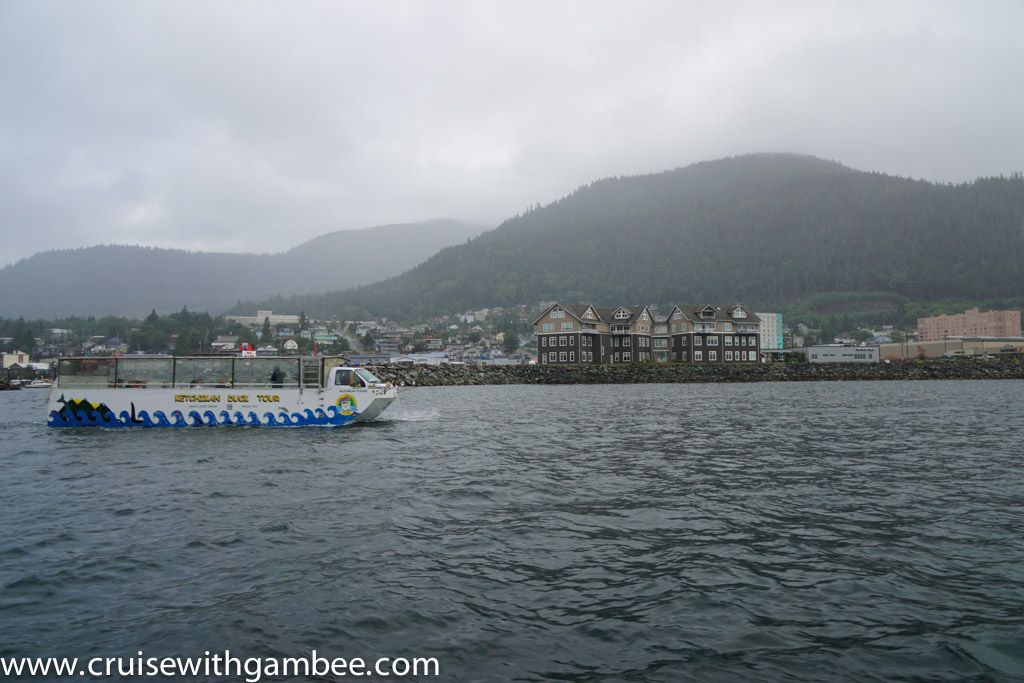 That's the airport on the other side of the bay.