Victoria, British Columbia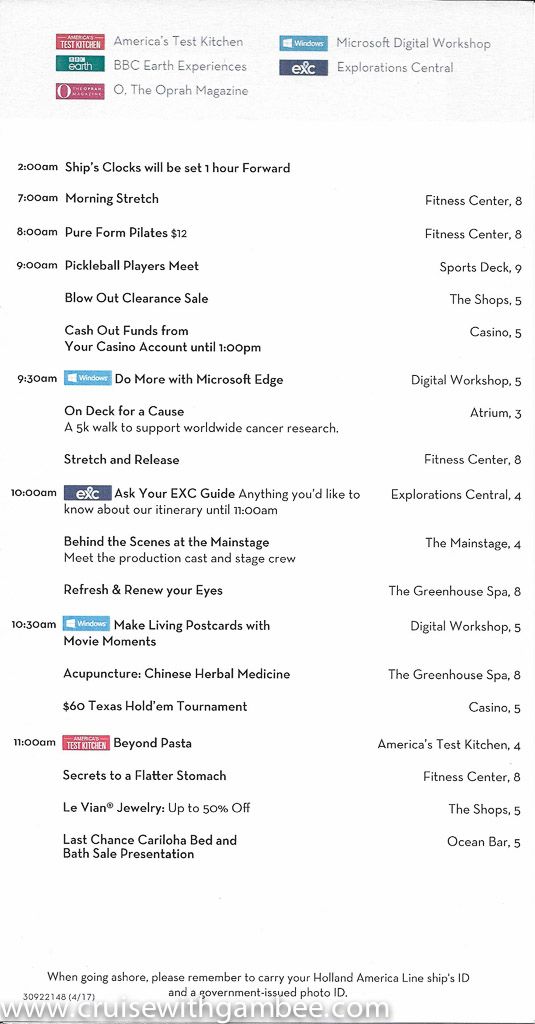 This is possibly the first cruise that I did not feel like I was on the last day of the cruise. I think it has to do with the fact that we had port after port after port days. Or who knows, maybe we were having such a great time that it did not matter. Up until then I could not think of one bad thing of that cruise. Well, I lie, I did bust my Apple watch, and mom did not care for the soups. But we really loved the ship, and the overall feel of the voyage. Just enough children aboard, a good age group aboard, and everyone was really nice. Service was great, and it just felt like a great vacation. Who knows, maybe now that traveling has become more difficult for me, I am learning to appreciate vacations more than before.
Anyway, we woke up to thick fog, and the fog horns blasted until about noon or so. Remember we were due in Victoria at 6pm, so we pretty much had a full day aboard the ship. The good thing is that the fog horn was pretty much silent on our room, which made it perfect for napping. But the top decks, they were extremely loud!!! Another benefit to our stateroom.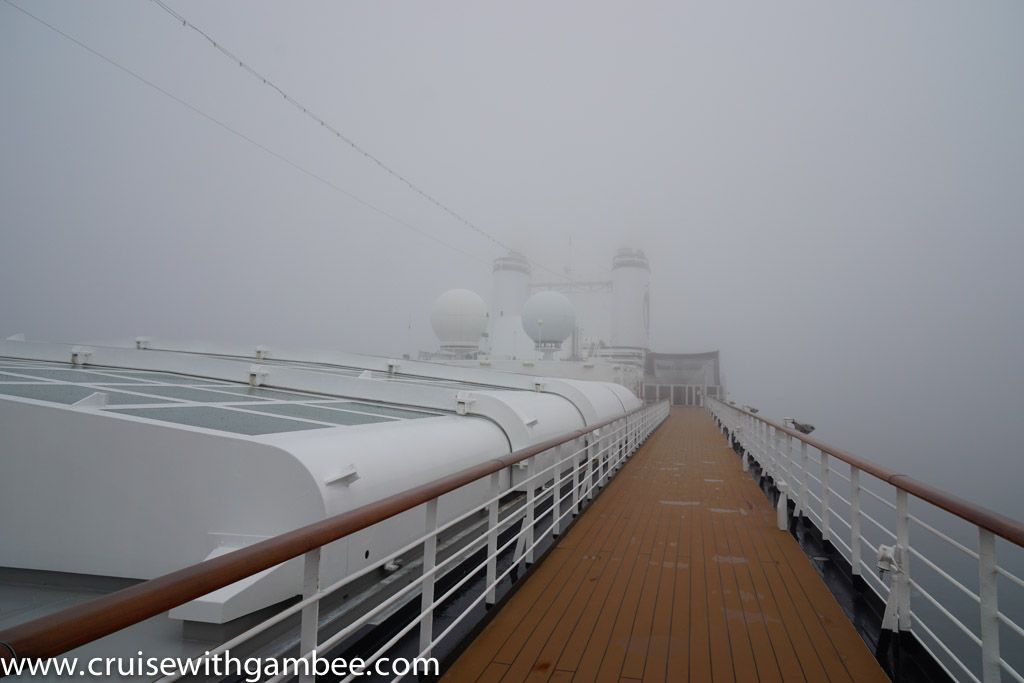 I told mom to stay indoors. The horn was ridiculously loud on that deck, I was worried she would get startled and fall. I know, I always think the worse, but rather be safe.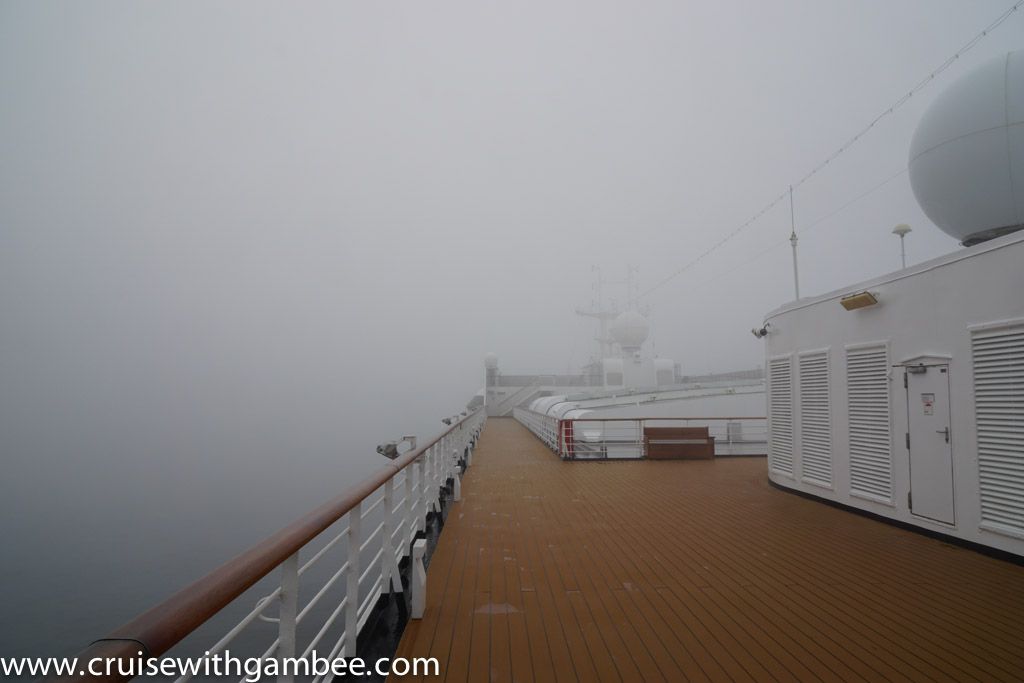 Inside the Crow's nest they have a nice model of the Amsterdam. I think I already posted a picture of it, but I really loved this model.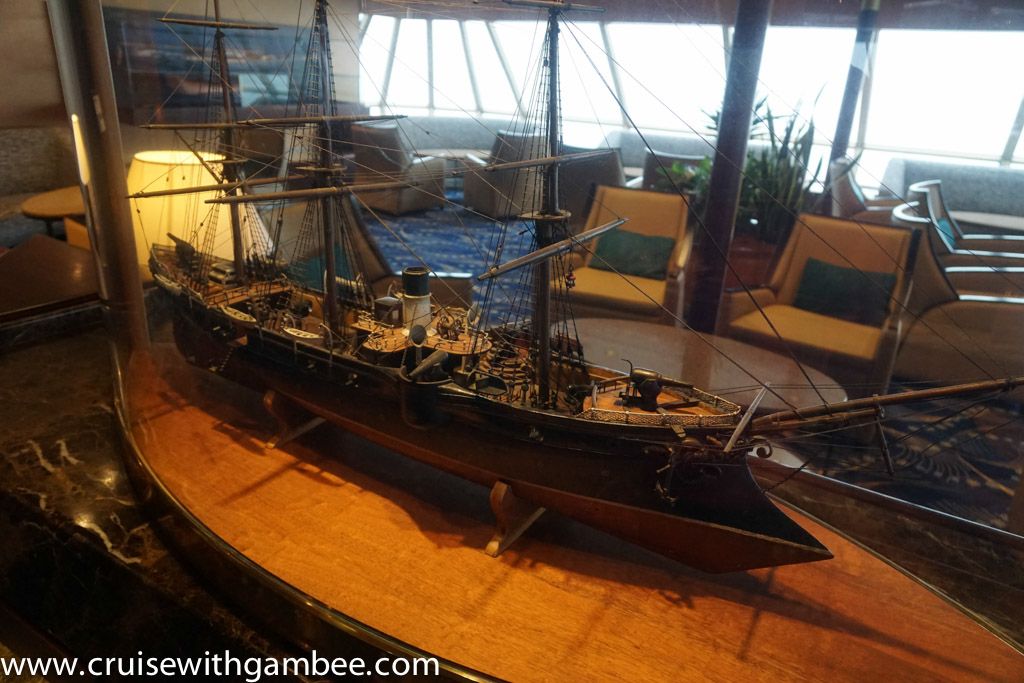 We crossed another ship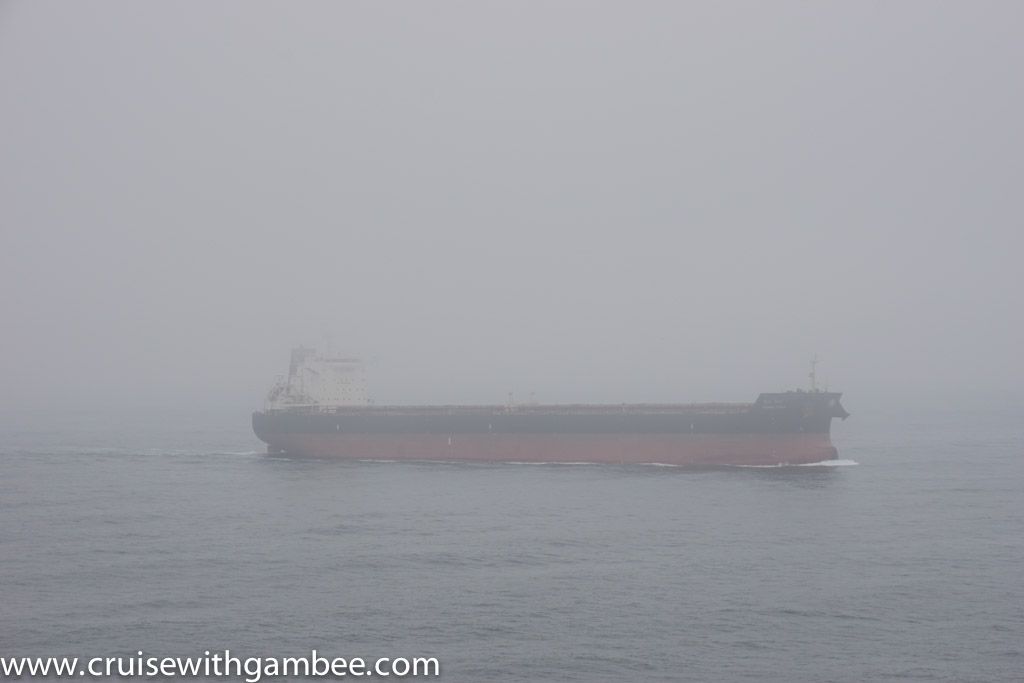 After breakfast, I told mom that I was going to the room to take a nap.
Before going down for sleep, I noticed that the pearl was sailing right next to us.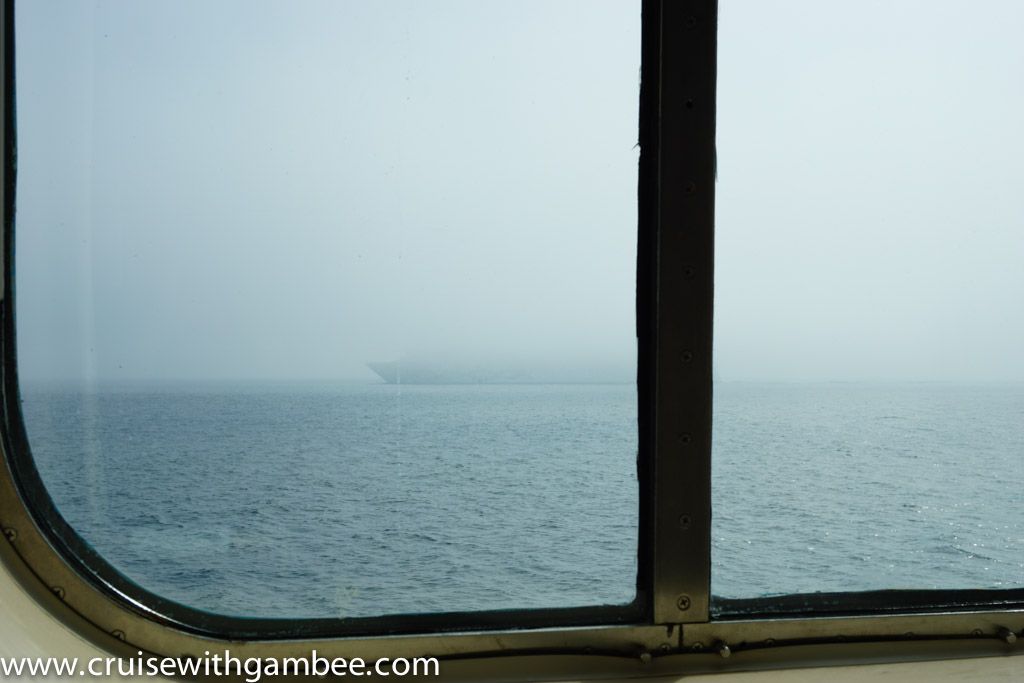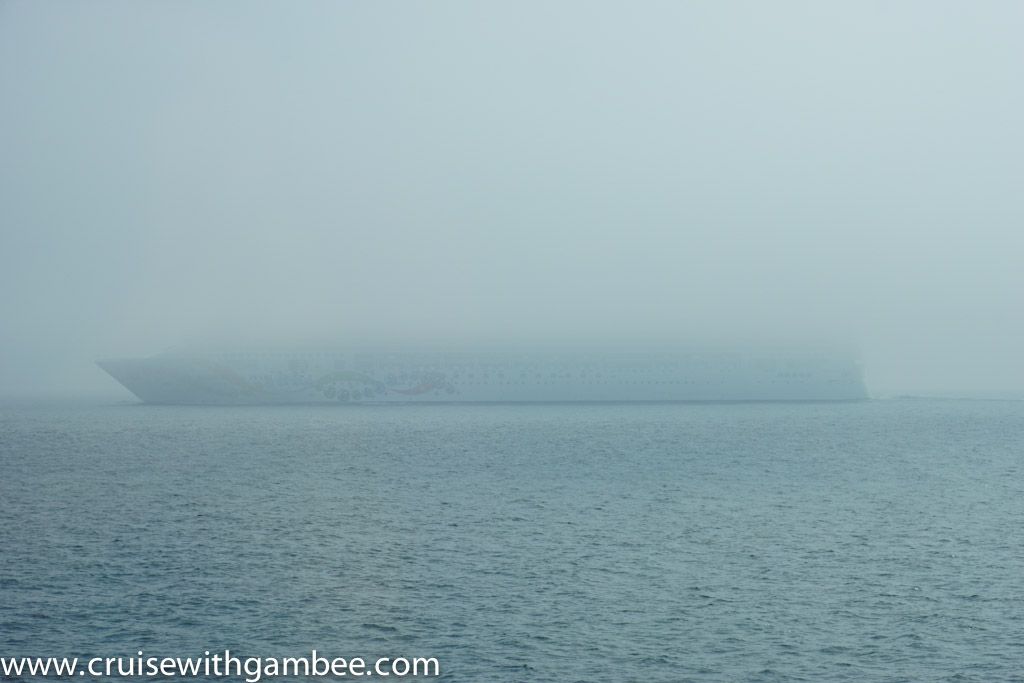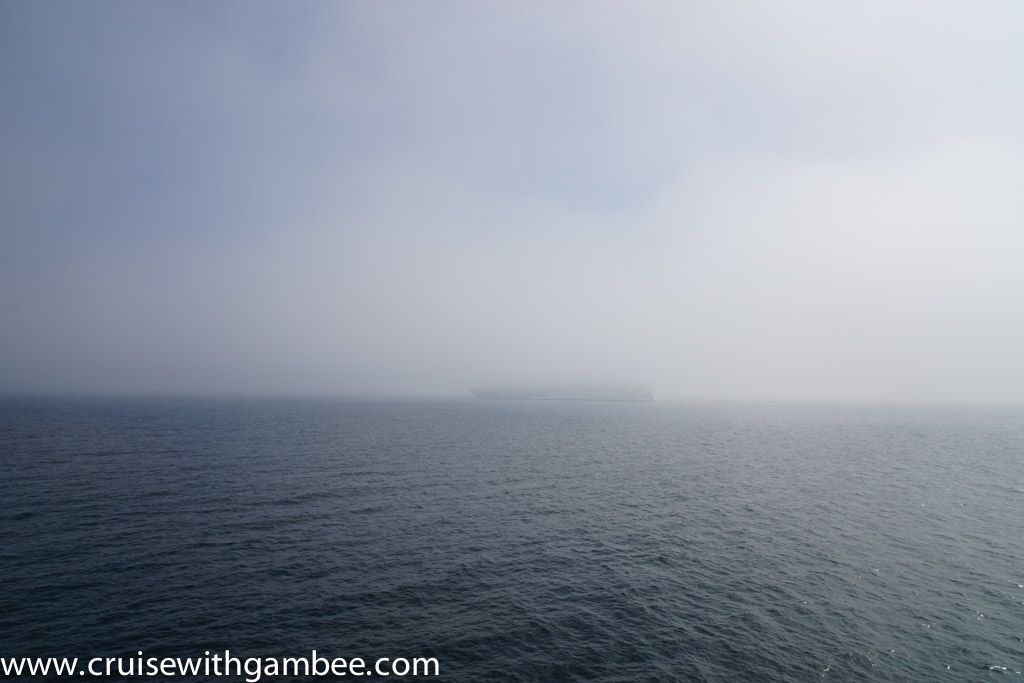 Of course they were both blasting horns, but inside the room it was silent.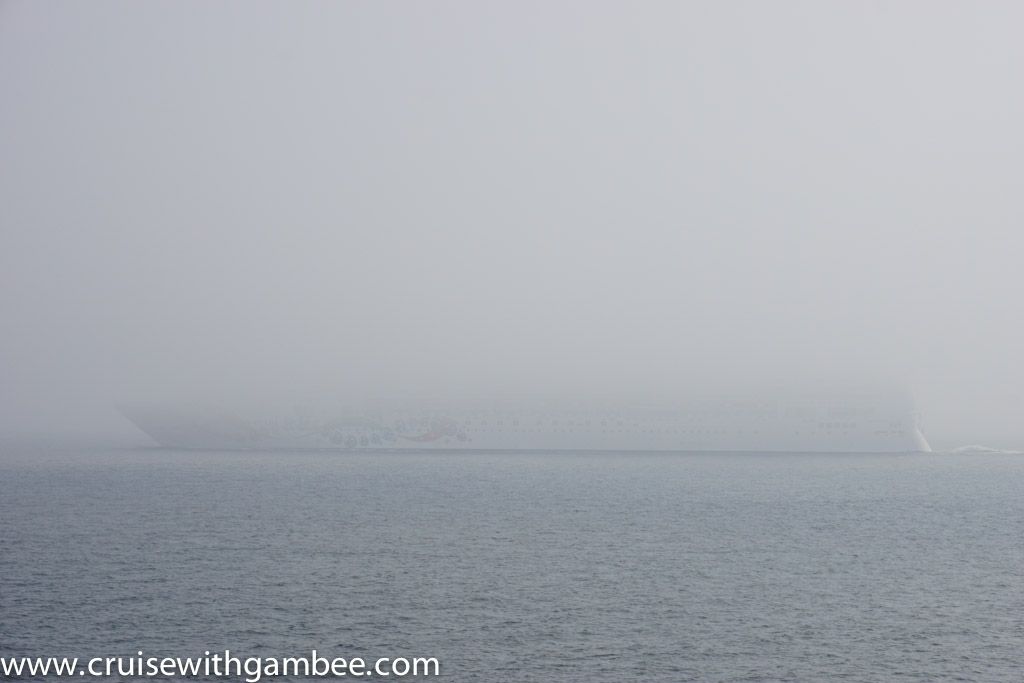 I slept around three hours, I remember that much, lol. Mom spent that morning in the jacuzzi enjoying herself.
So remember that until then I had seen sea lions, all kind of raptors, bears, humpbacks, porpoises, squirrels and salmon. But my dream was to see Orcas in the wild, and until then nothing. And trust me, I spent hours on deck looking for them. The naturalist had told me how to spot them, and I was on the hunt for days, but yet nothing. I asked around, and that seemed to be the pattern, no one had seen any.
And guess what?
I wake up from my nap, open the curtains and,
!!!!!!!!OMG!!!!!!!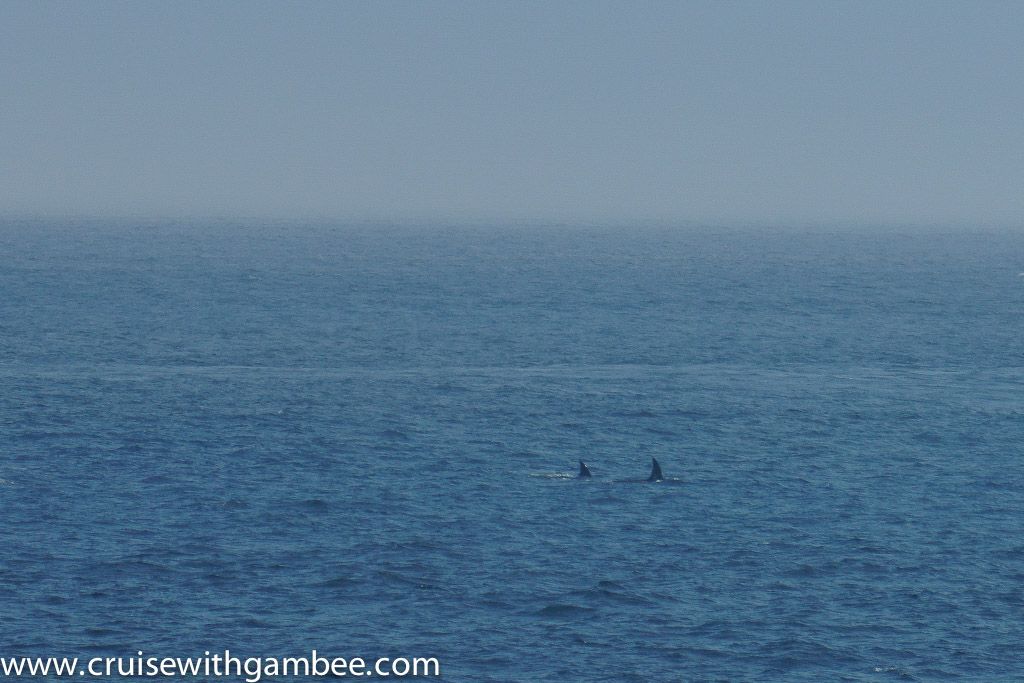 Right in front of my eyes, there was a pod of 3 orcas!  I ran around the room like a chicken without a head looking for my camera and changing the lens! I manage to get these few shots before they moved away.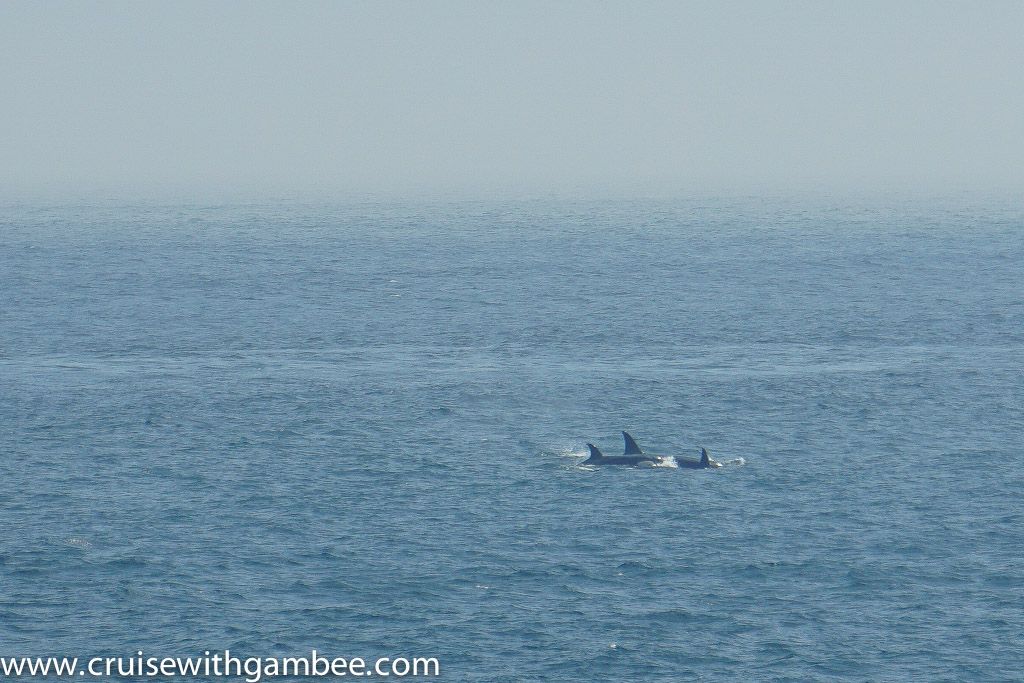 I could not believe how lucky I got.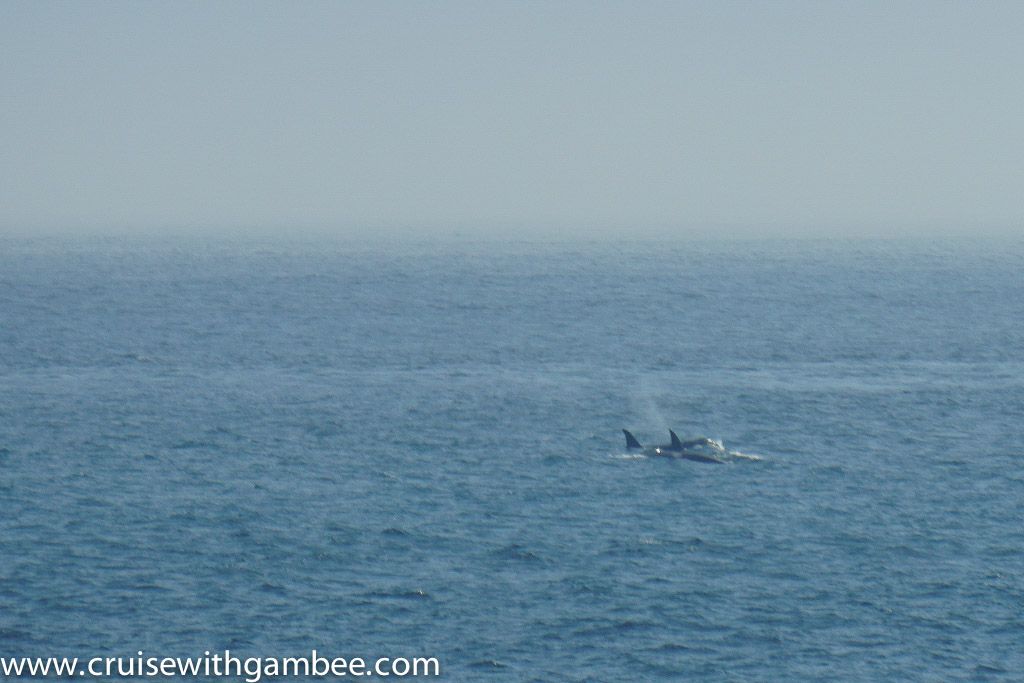 I was stoic, I could not believe that I had finally managed to see them. When mom got to the room, she could not believe it either. Specially, because this is what we had been searching for since day one. They looked amazing with their dorsal fins straight, unlike the ones in captivity.
Mom asked for the pictures, and she spent the rest of the day telling all of Colombia and everyone searching for them around the ship about my luck spotting them. Because really it was nothing but luck, the timing was just perfect.
So I got dressed, and we headed up to deck to see if maybe we got lucky again. The fog was clearing out.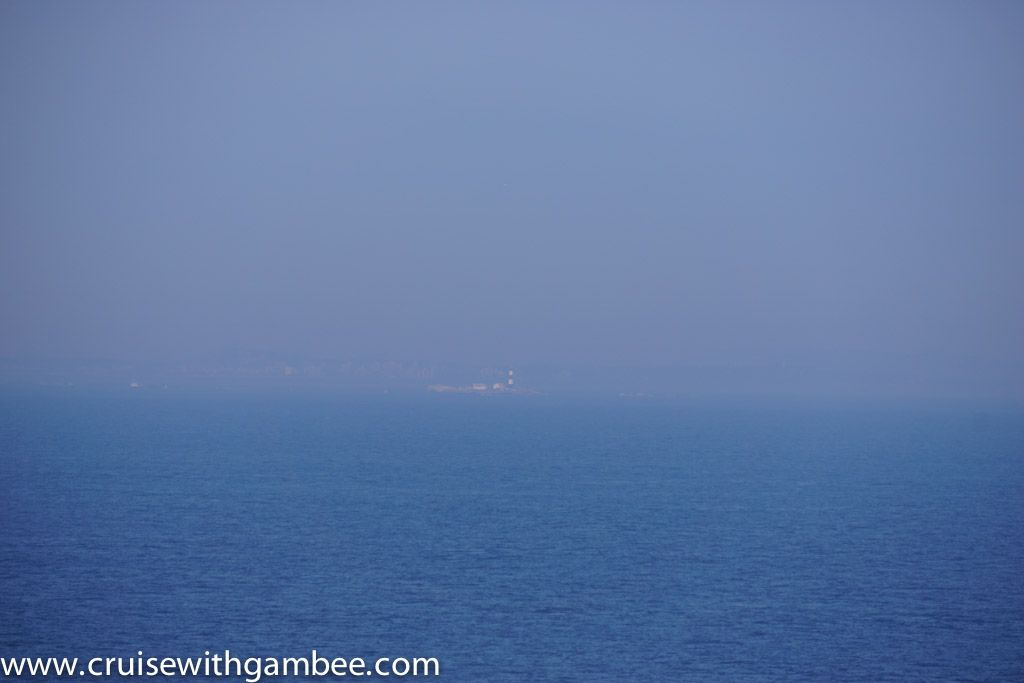 The Pearl was slightly ahead of us.
And Emerald was behind us.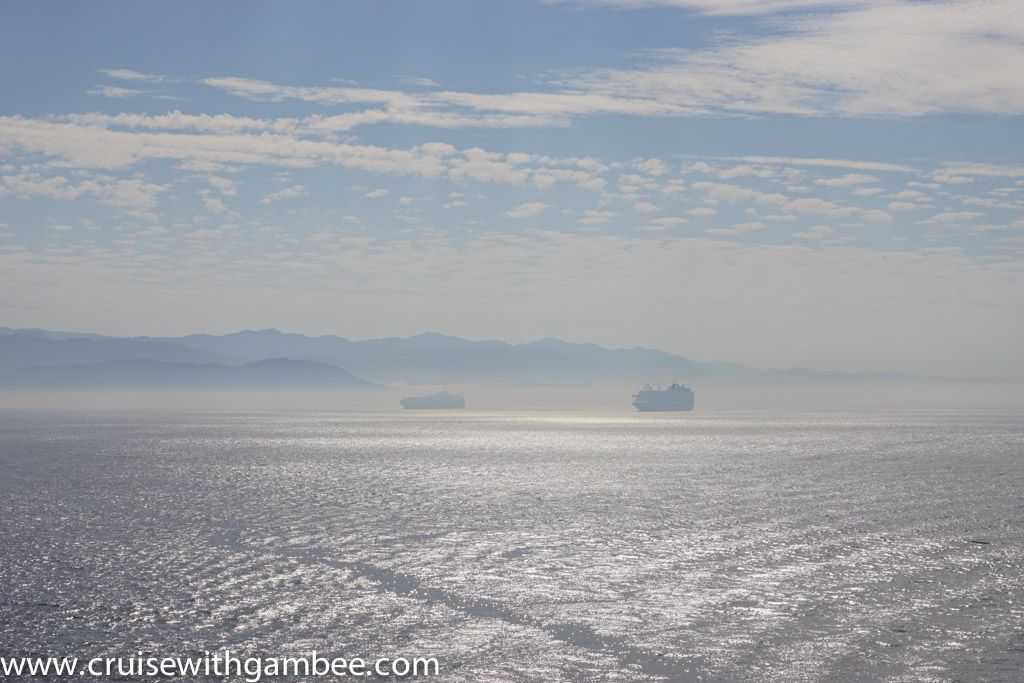 We pretty much spent the rest of the day on deck taking in the incredible scenery. The waterways were busy, with plenty of vessels around.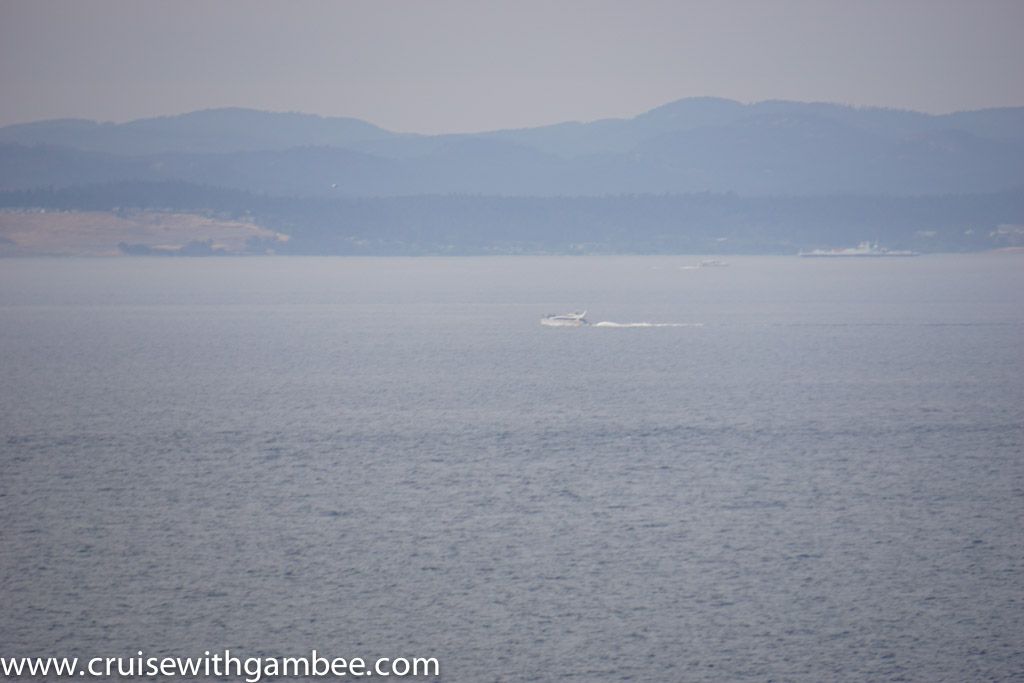 I guess at one point we had lunch in the lido buffet.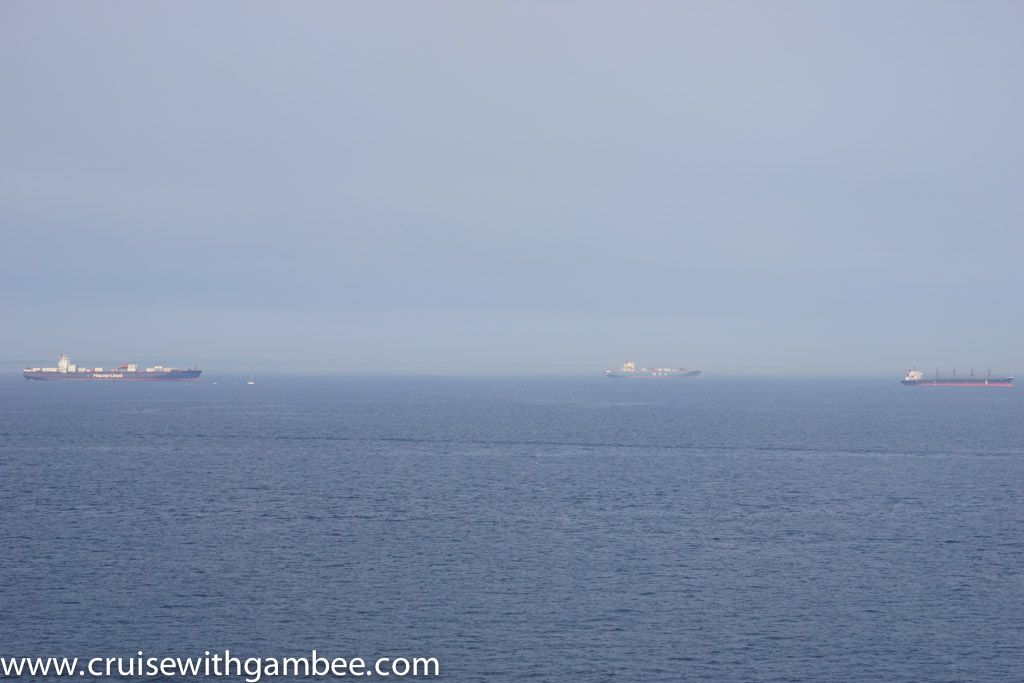 Then we started seeing more homes.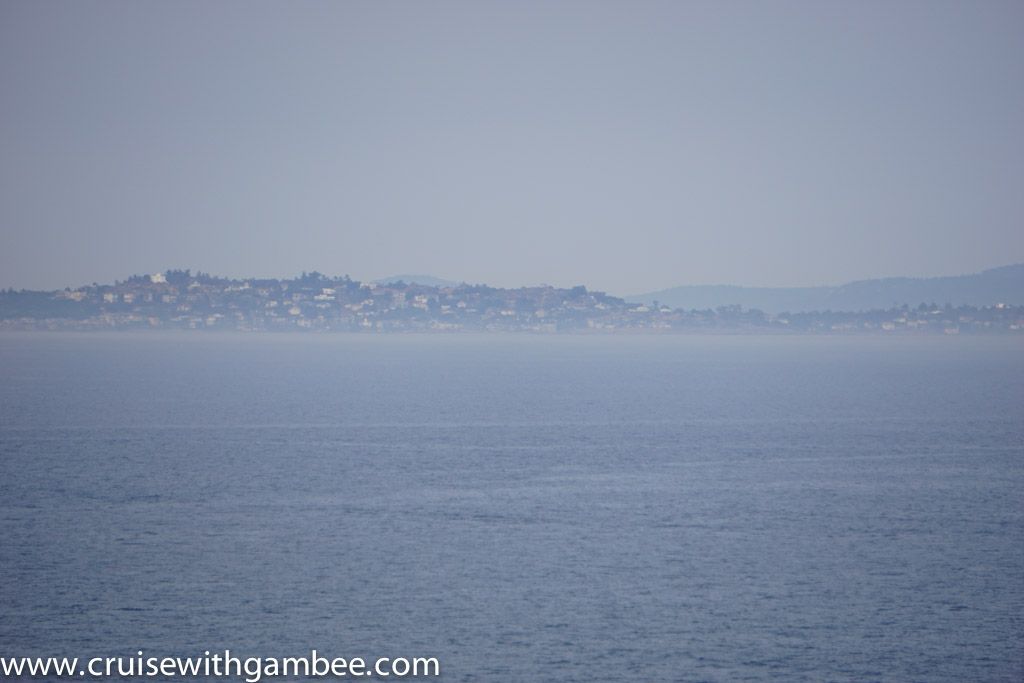 Emerald following us close behind.
Here comes the pilot.
You have to love the CD coming over the speakers and saying "The reason why we stop in Victoria is because of its beauty". No darling, the reason we stop in Victoria is because of federal US law, and being a foreign flagged ship and all, lol. But good try dear.
Pilot coming aboard.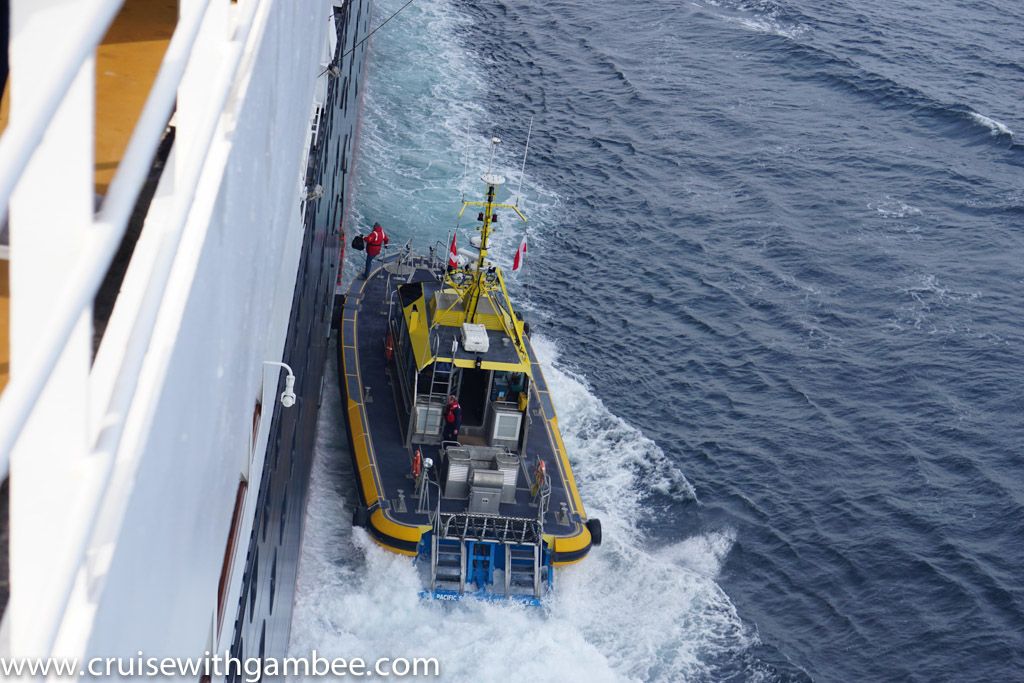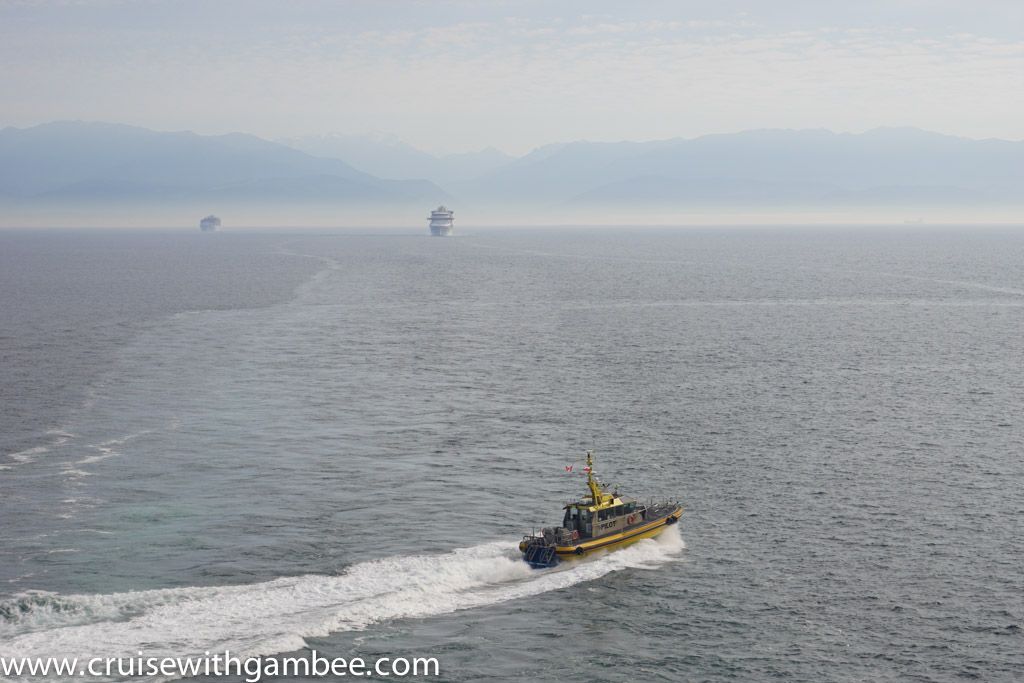 Victoria in the distance.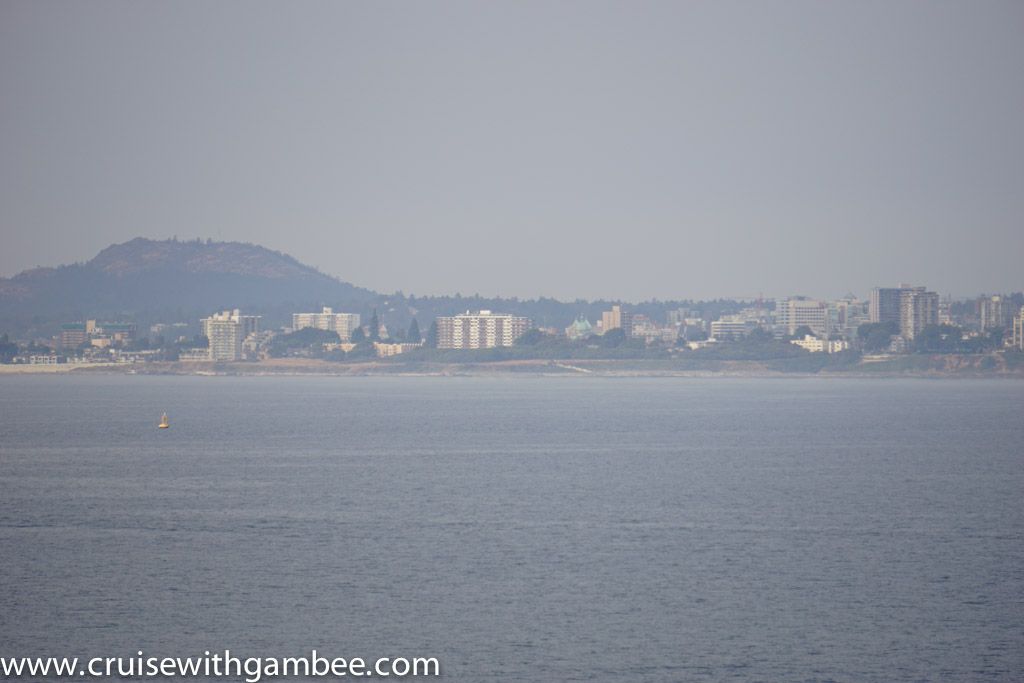 That said, I am glad about those laws, because Victoria was absolutely incredible! And stopping there made the cruise so much better.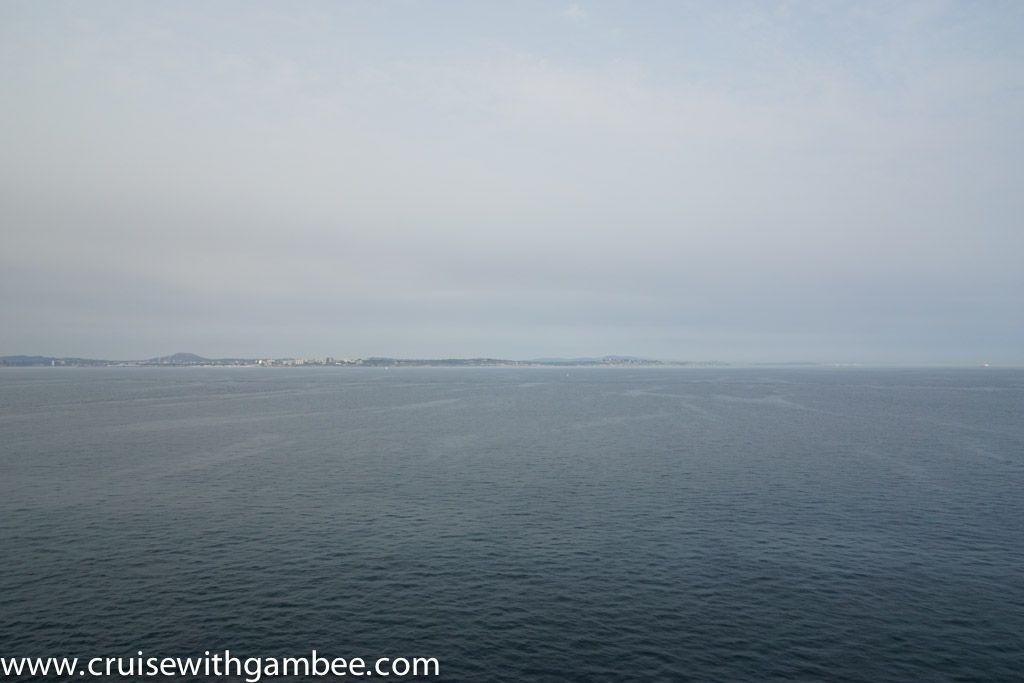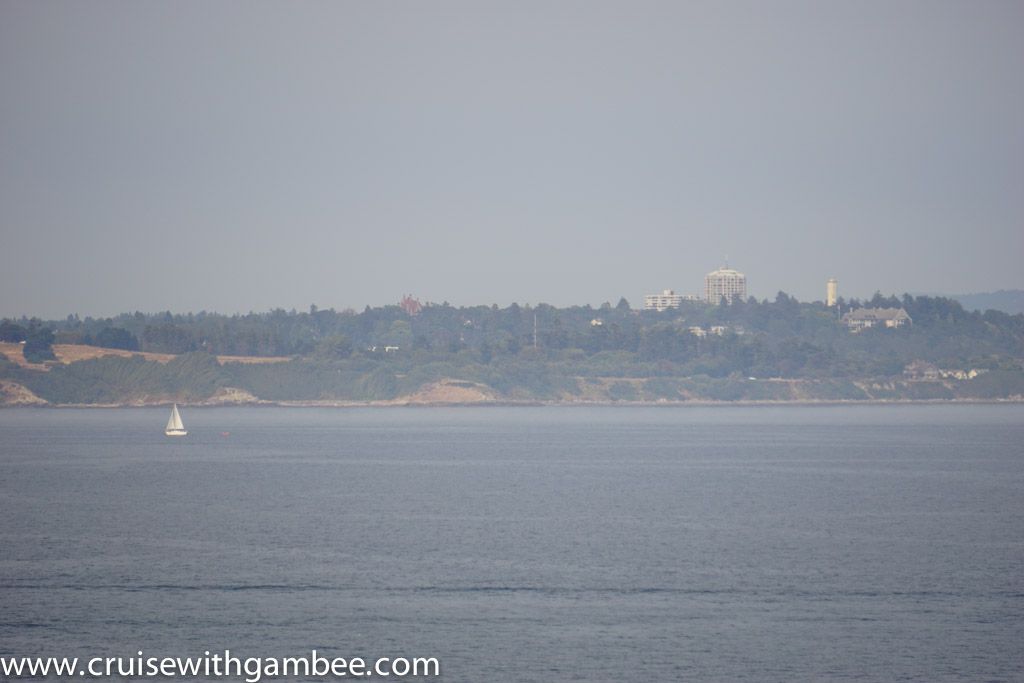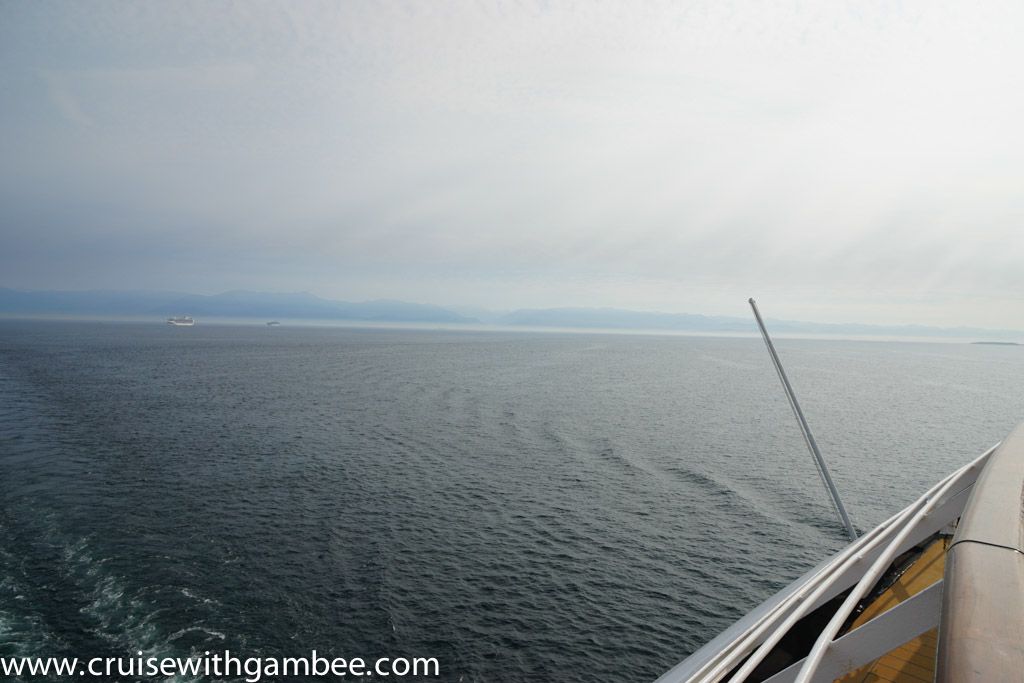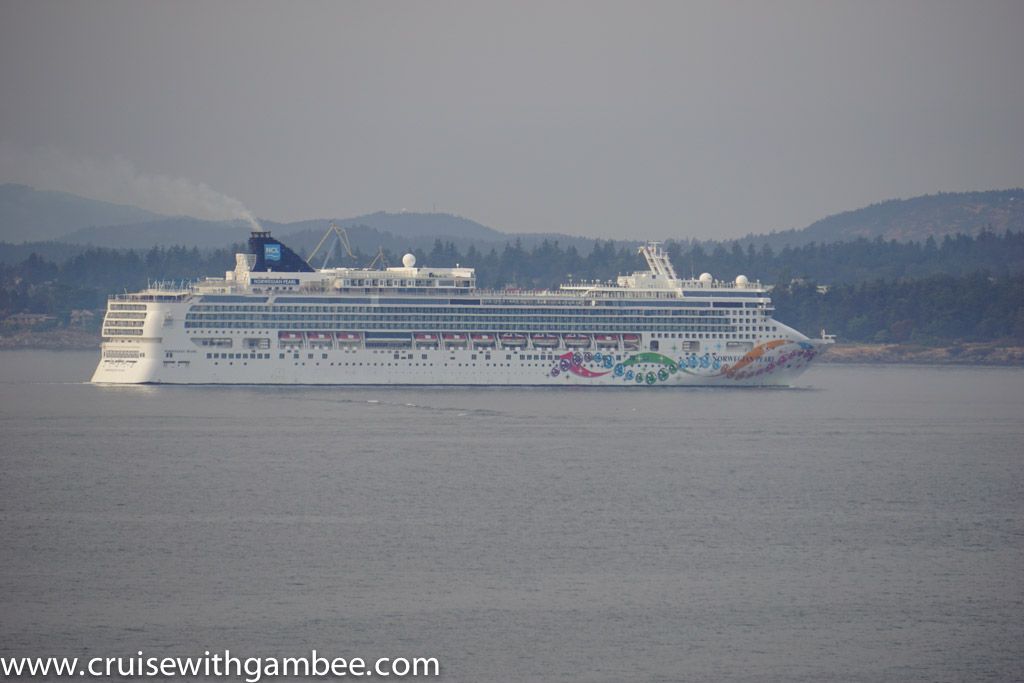 Unfortunately, no more Orcas. Mom never got to see them. The funny thing is that my uncle was complaining that all I did was sleep/nap, and I was missing everything. You know how mom tends to share every minute of our day to family back in Colombia, I guess the apple does not fall far from the tree, here I am documenting every minute to the world, lol.  Anyway, yet this napping fool managed to see way more wild life than most people aboard our ship. It's all about balance, ummmm, well maybe not, all about luck I guess.