We stayed on deck while approaching Victoria, just taking in the scenery and the nice weather. It was a little bit warmer, but still with overcast skies, thus mom did not require 10 layers of clothing to stay alive, lol. There were a few float planes in the area, I imagine tourism is huge in Victoria. I kinda wish we got more time docked there, but I was not complaining. Even 6-12 was good enough for us, we would make the most of it =)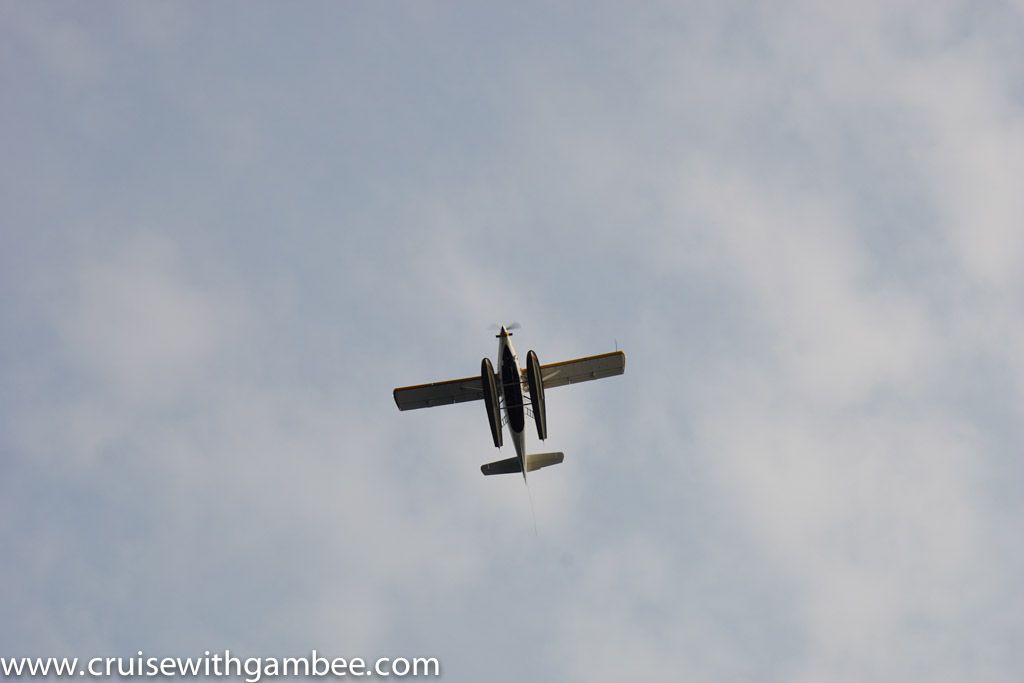 The Pearl approaching port ahead of us. We sailed together for most of the time, we only lost her when we headed to Hubbard (she went to glacier bay) and when we went to Sitka (she went to Skagway, which was the port that I really wanted to go to. But trading Hubbard for Skagway was a good trade =), not to mention being onboard of this amazing ship!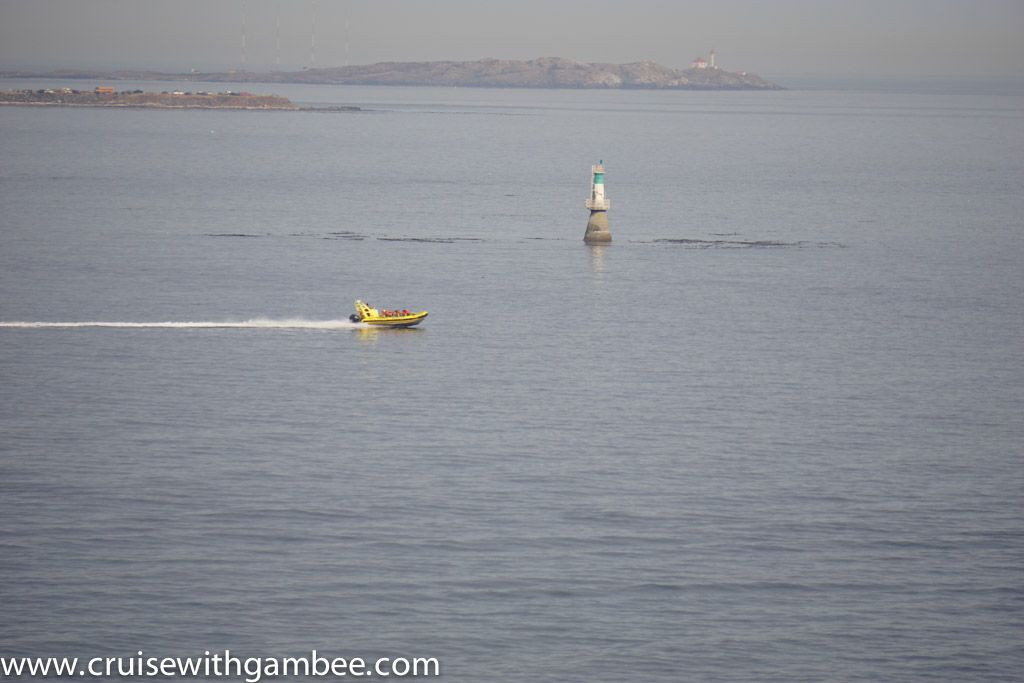 It was around 5pm or so, the sun was still nice and bright behind the clouds. I believe sunset was around 9pm that day, which was perfect because it allowed us to see Victoria in both daylight and nighttime.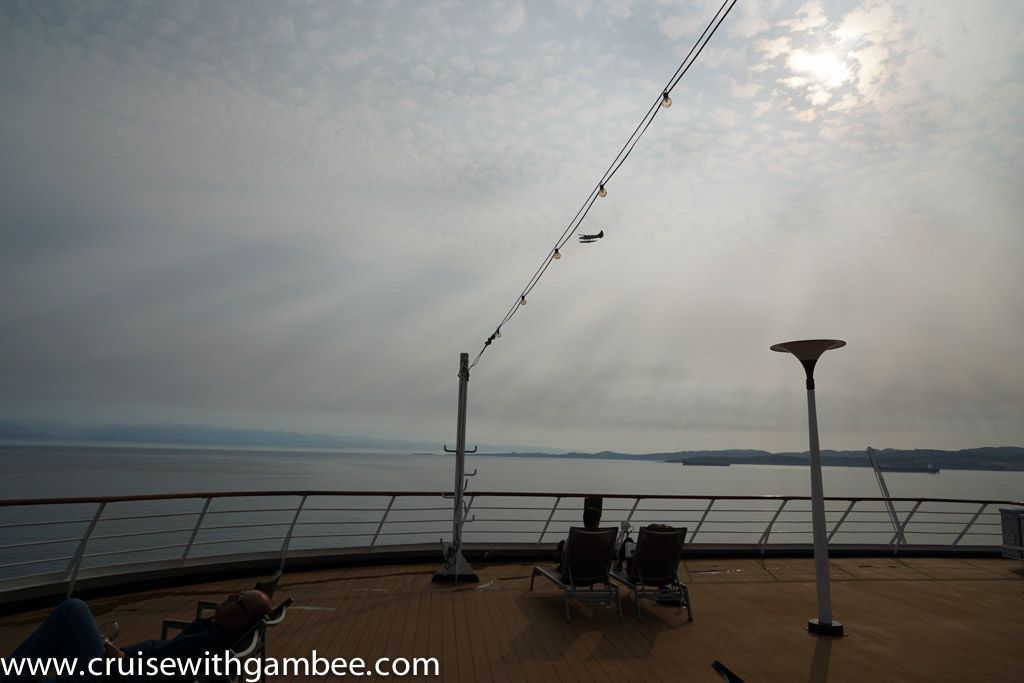 Just look at that scenery, to own a house there must be a dream come true. One lady aboard the ship showed my mom the picture of her house with orcas going by it. It looked one of those houses on the bay.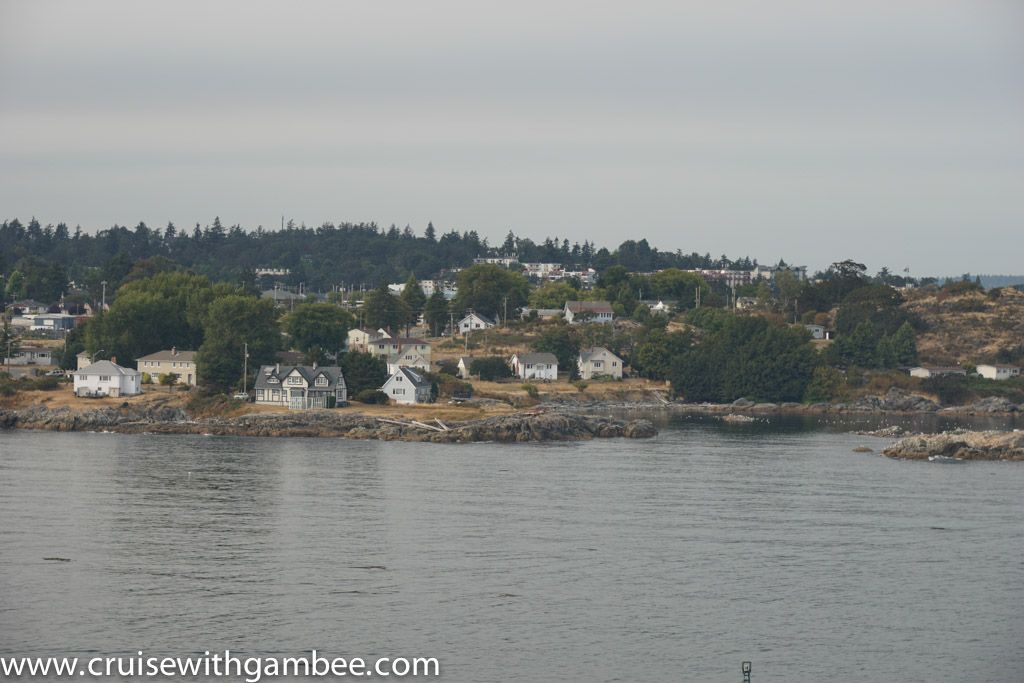 I did look into kayaking, but this is not the shore excursion for mom, way too taxing for her. And I would end up doing most of the rowing for both of us.
A bunch of whale sigh seeing tours went by. At one point I thought about booking one, but the issue is that none of them guarantees orcas, and it would require our entire time of Victoria. We both really wanted to check out the city.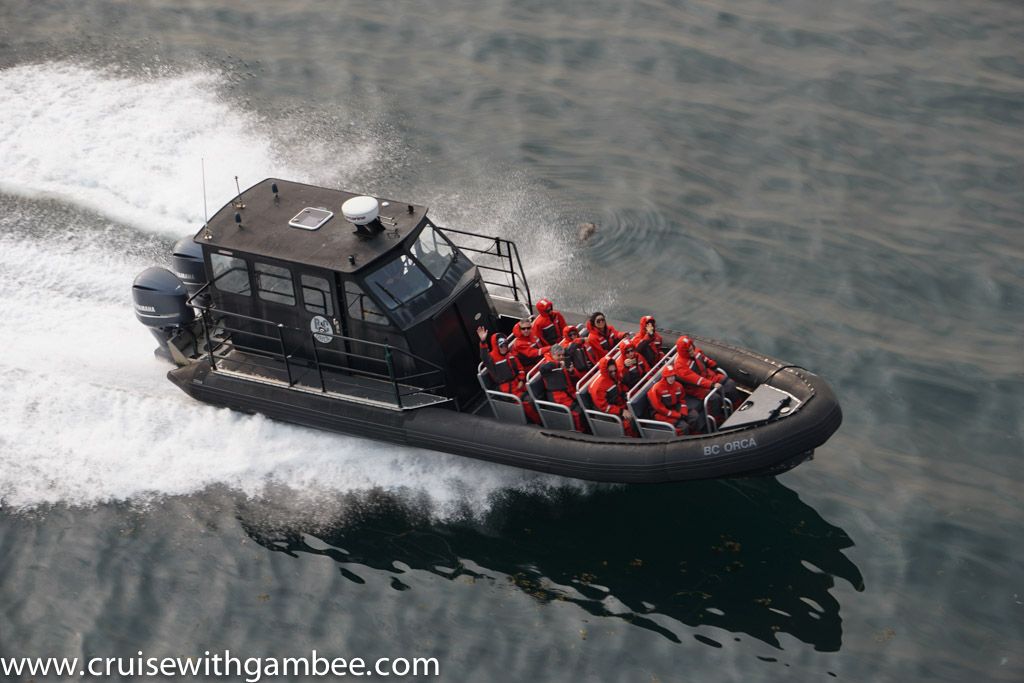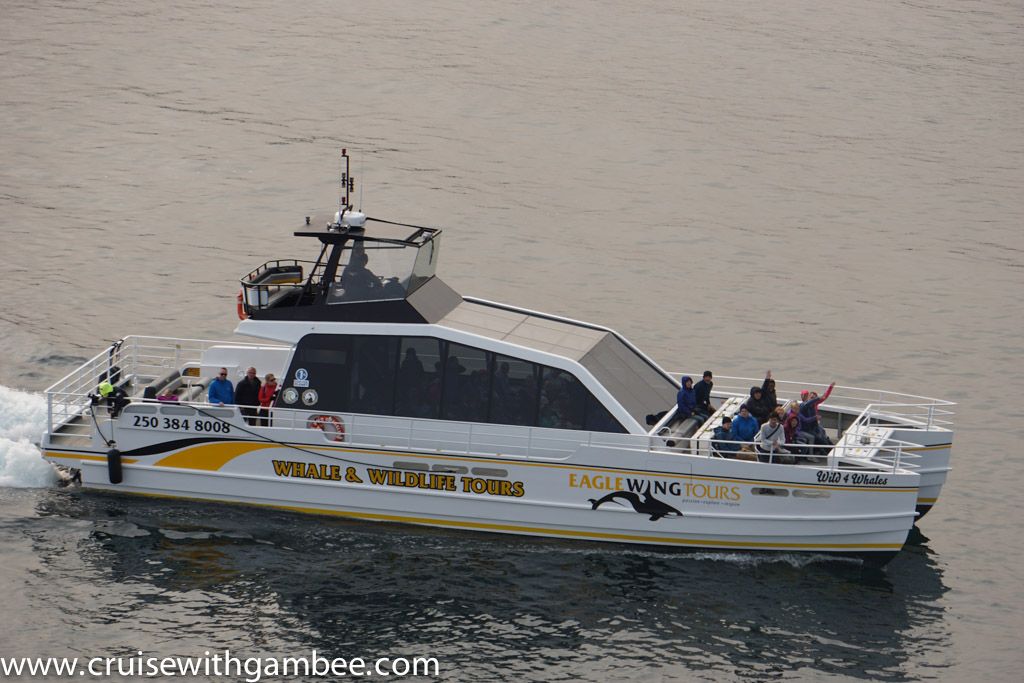 Tons of options for boat type.
Approaching Victoria.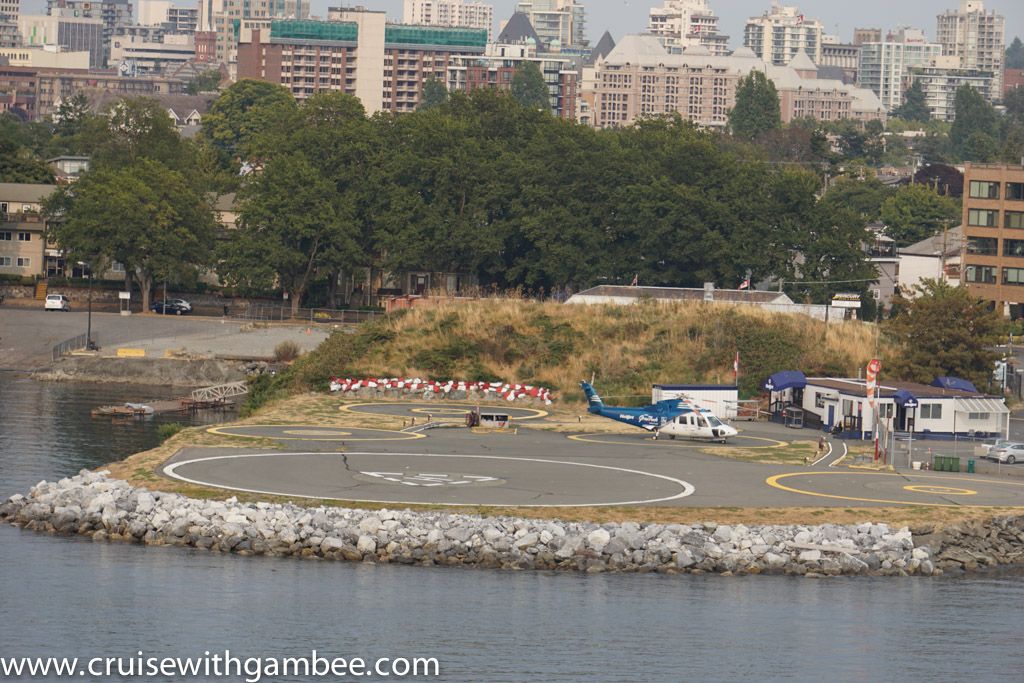 I loved that building, the view from those top balconies must be real nice.
About to dock.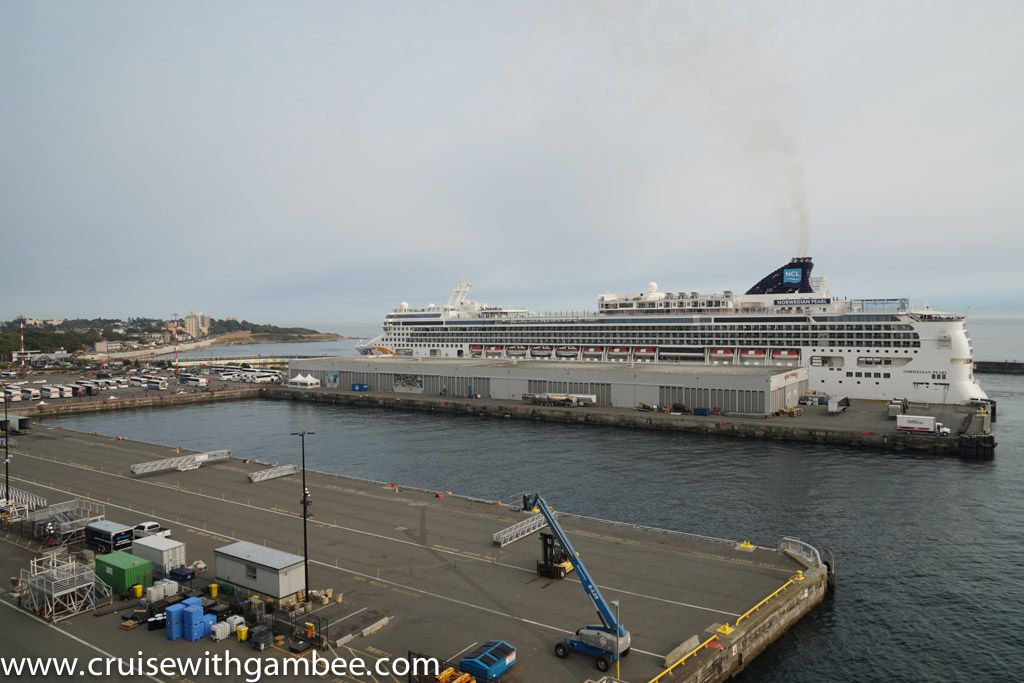 By the way, Canada does require visas to some countries. For some very odd reason, Colombia was not on the list, so mom did not need the visa. Colombia usually requires visas to most countries, it is a pain in the butt! I have gotten used to traveling with the US passport and it is so much easier that way. But I guess Colombia has created a name for itself… =/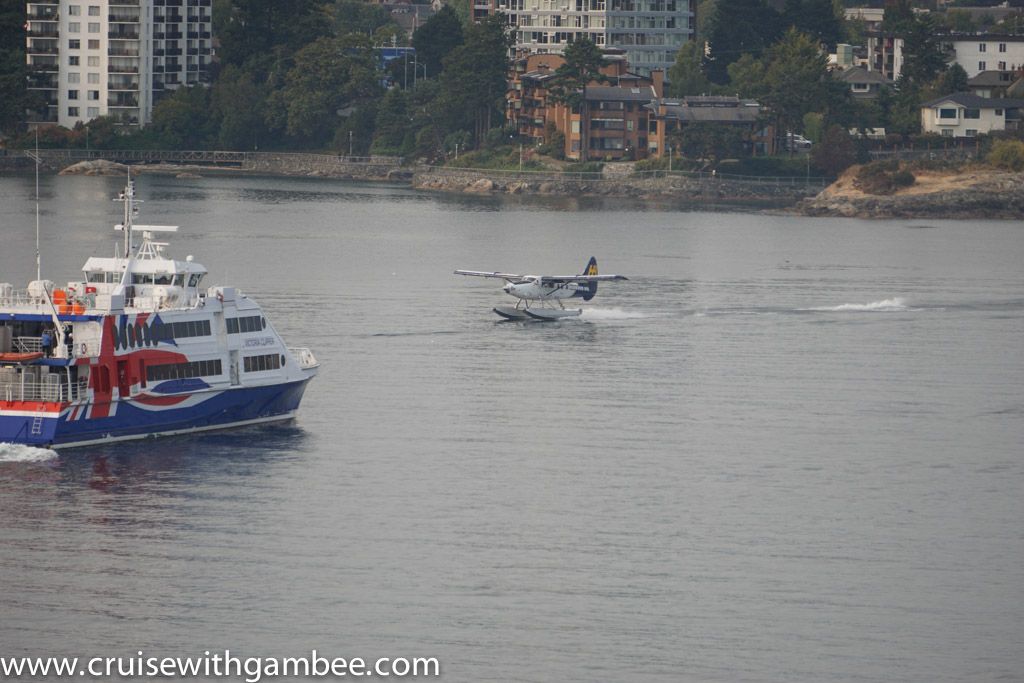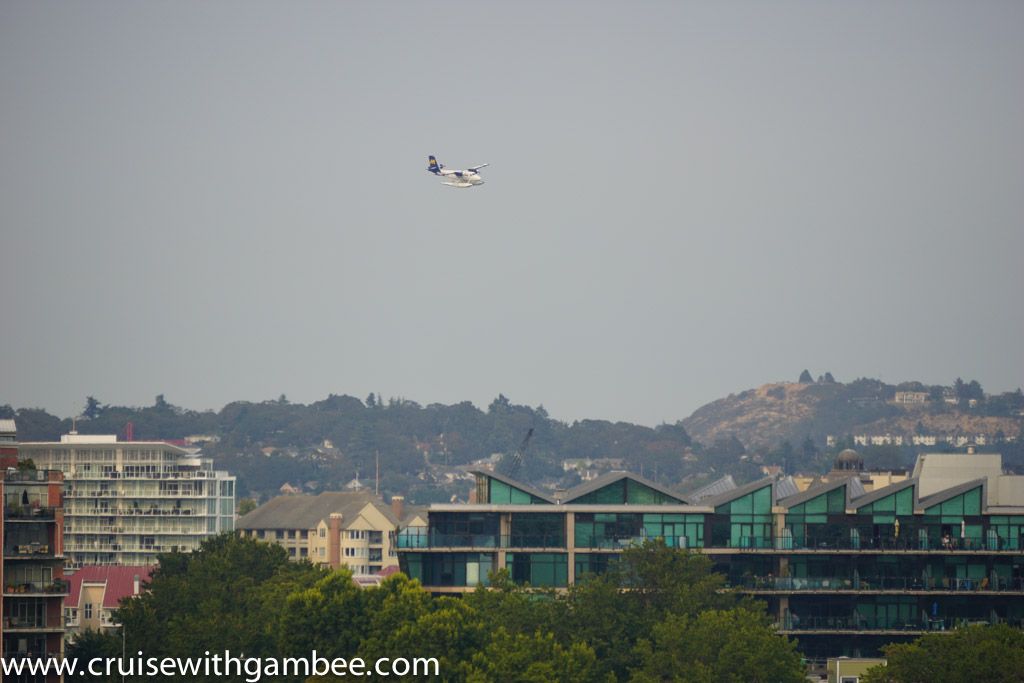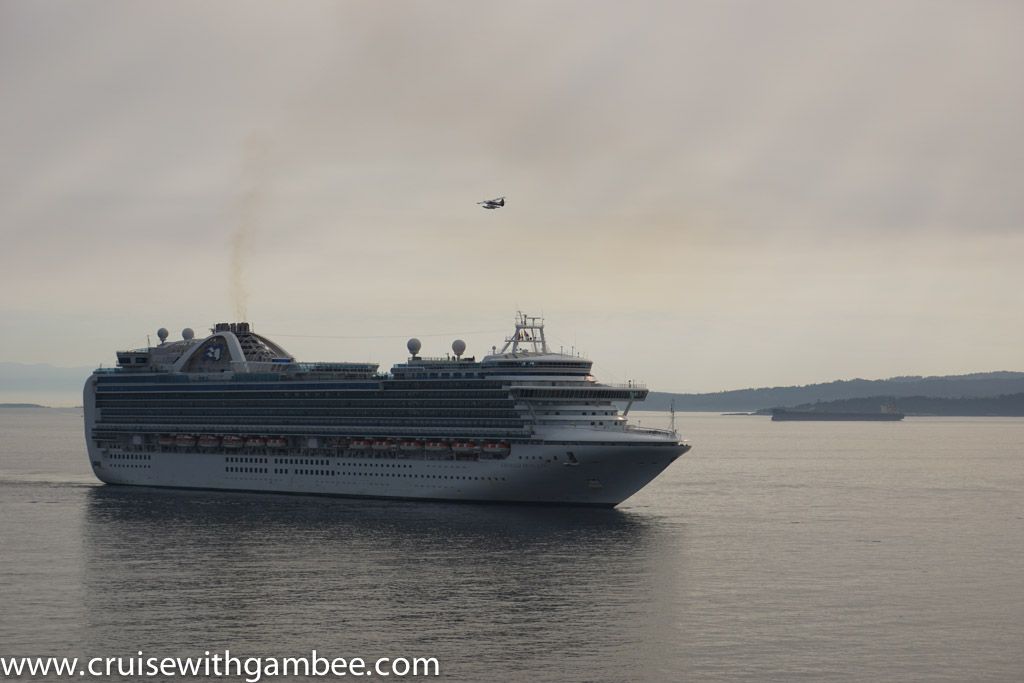 This was kinda funny and super cute, they placed the flowers right by end of the gangway to get off the ship. And by now we all know how much mom loves flowers.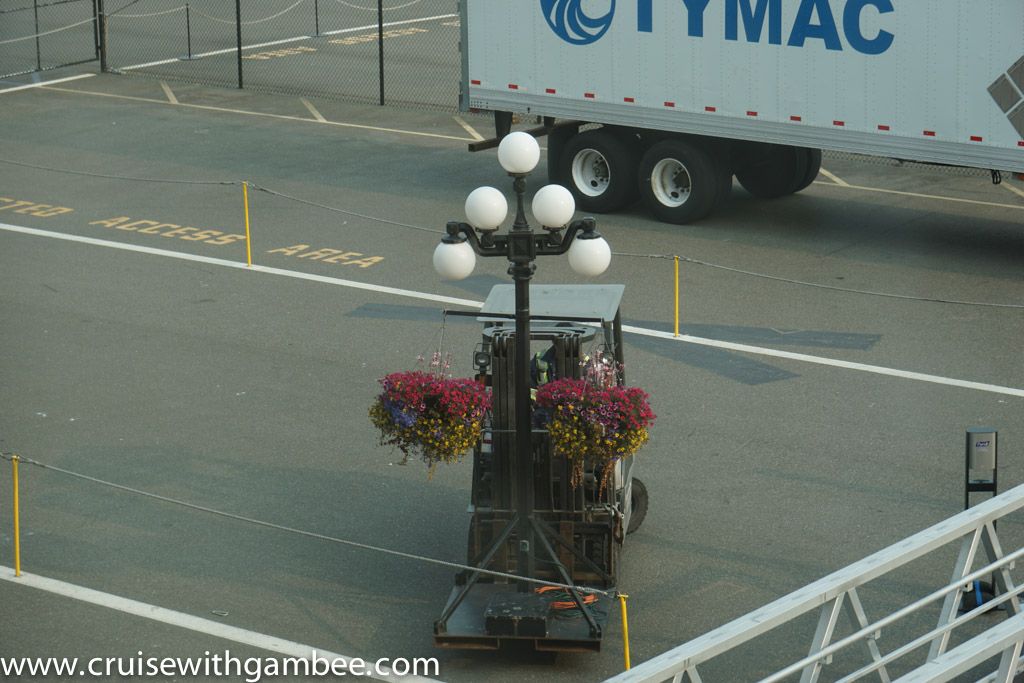 We got off the ship and went to look for a shuttle that would take us downtown. They also sold the shuttle ticket on-board the ship, and I am almost sure it was the same price. Not really sure why I waited to buy it on land. Getting off and on the ship is just like in Alaska, no customs or anything. I particularly enjoyed that.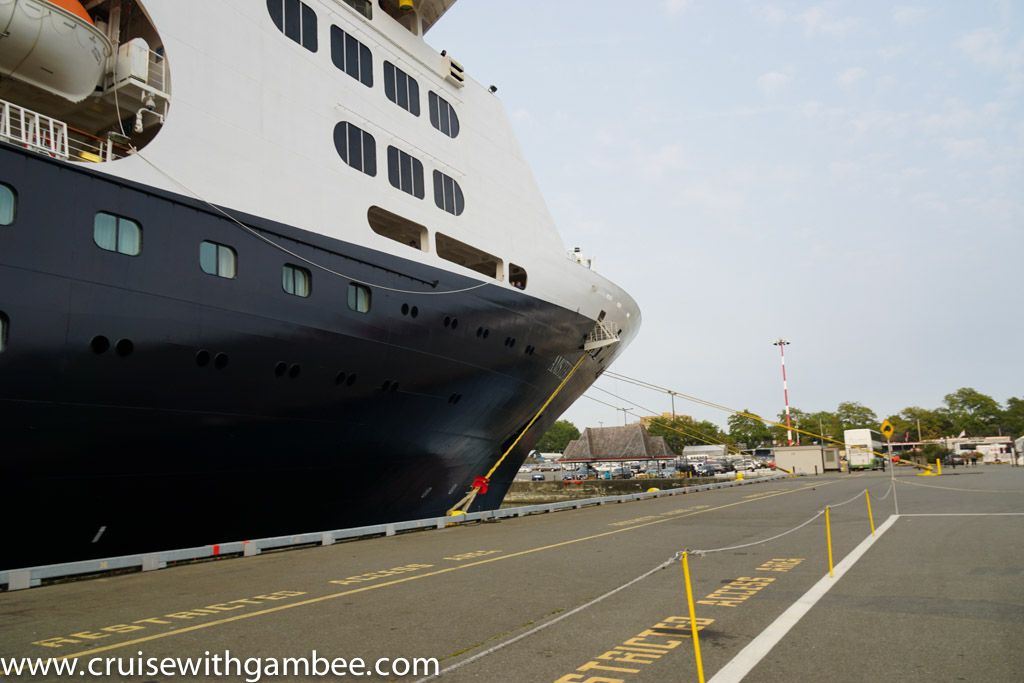 All 3 ships docked.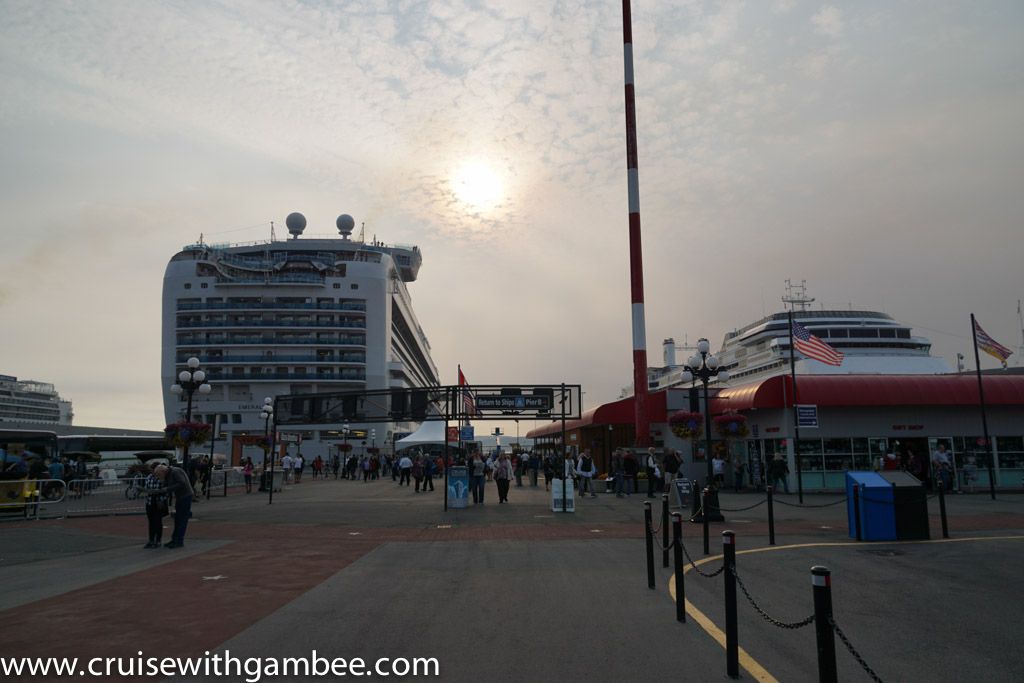 Another float plane coming in.
The shuttle was right there, I think it was about $12 per person roundtrip. It was a regular air conditioned bus, you could also take a horse trolley into town, not really sure how much $ they were.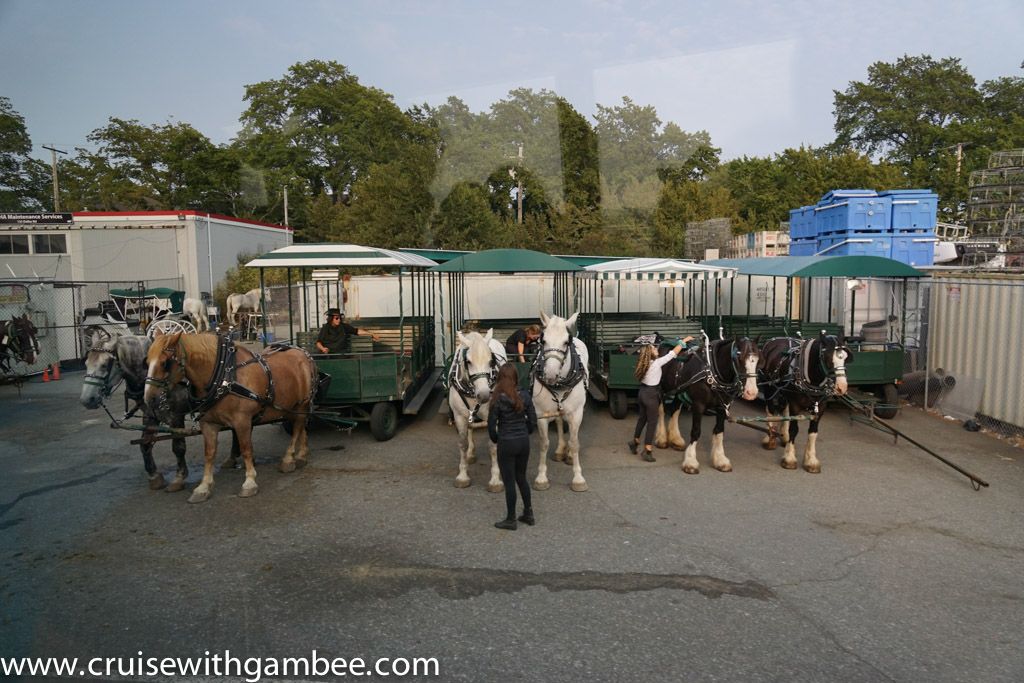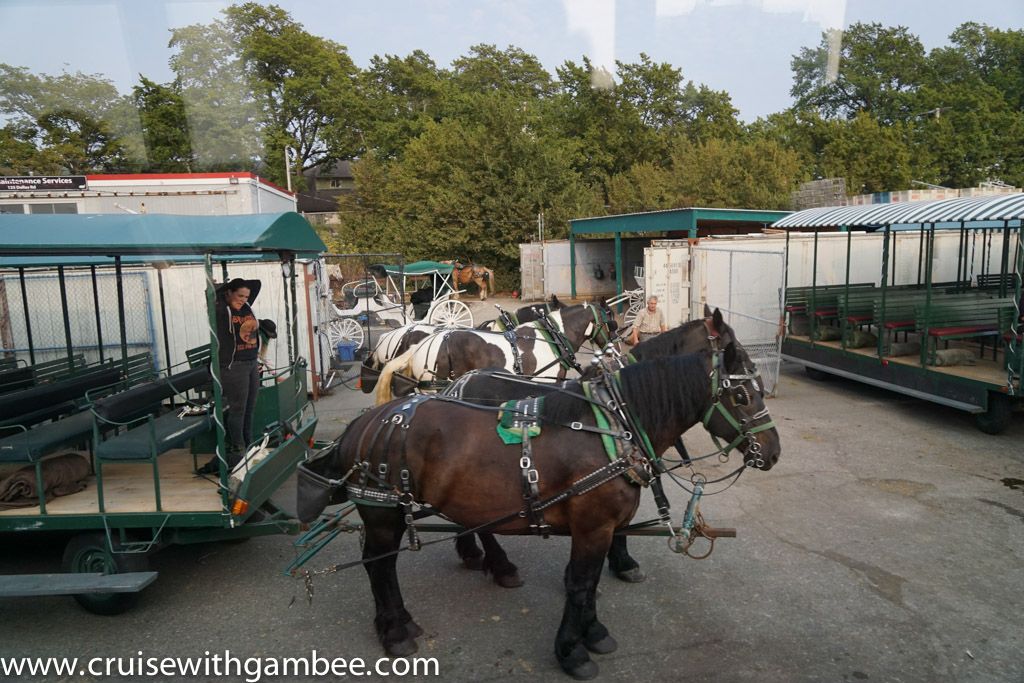 The shuttle takes you down a really nice route.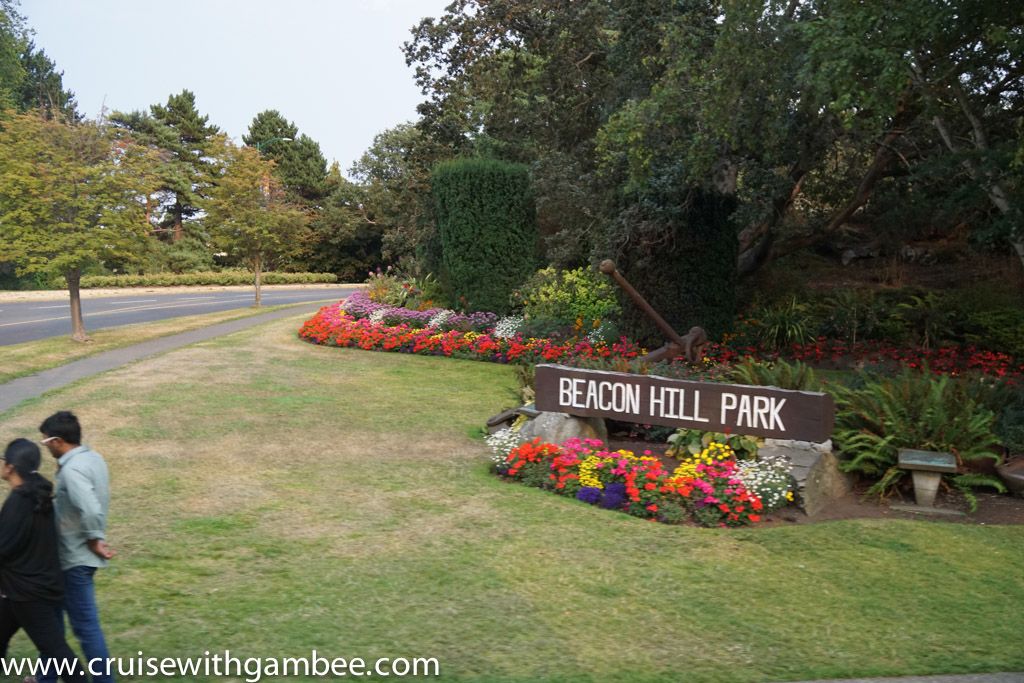 The ride is about 5 minutes or so, some people choose to walk there, it is really not that far, maybe about 20-30 minutes by foot?
We got off at The Empress Hotel, there are two stops here and about 4 blocks further directly on downtown. Most people gets off on the second stop.
The hotel was simply stunning!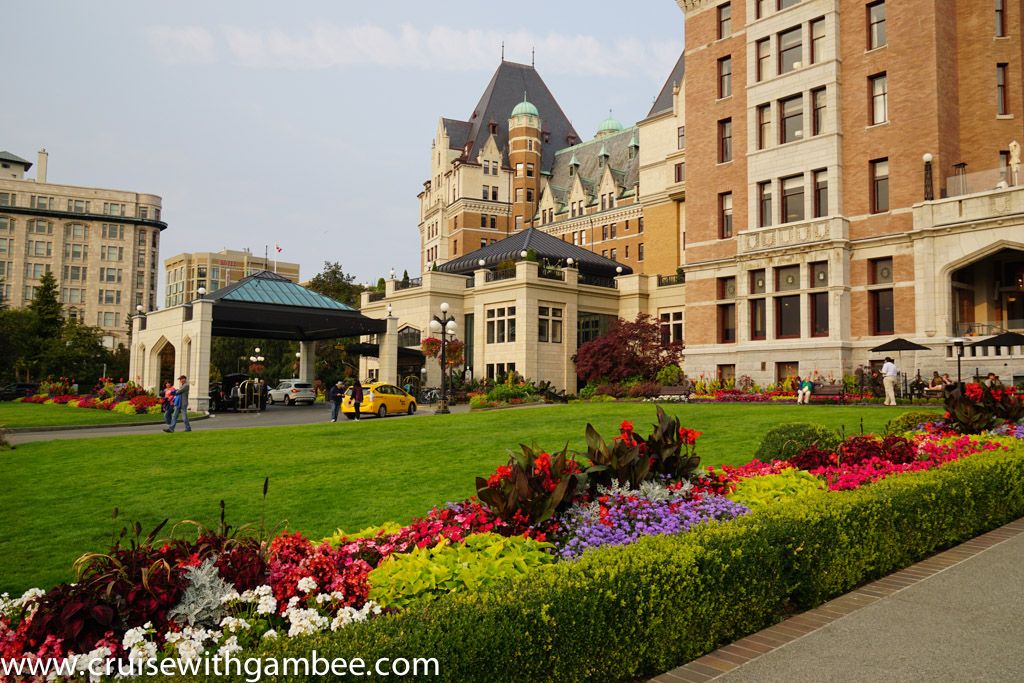 We never went inside the hotel, kinda regretting it now.
Click here for the next chapter.