Victoria is just a stunning city, the flowers, the architecture, the people, the ocean, we loved absolutely everything of the city!
There were a lot of horse and carriages around the city. They are fun but expensive tours. I did a few in Colombia back in the day.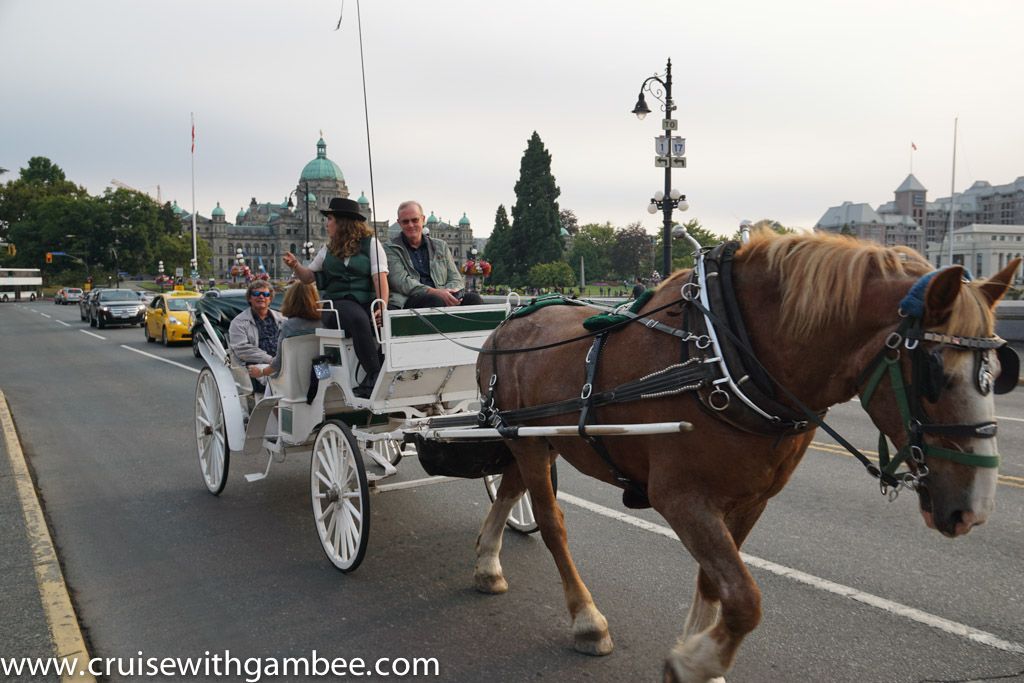 The marina cute, with mostly pleasure and tour vessels.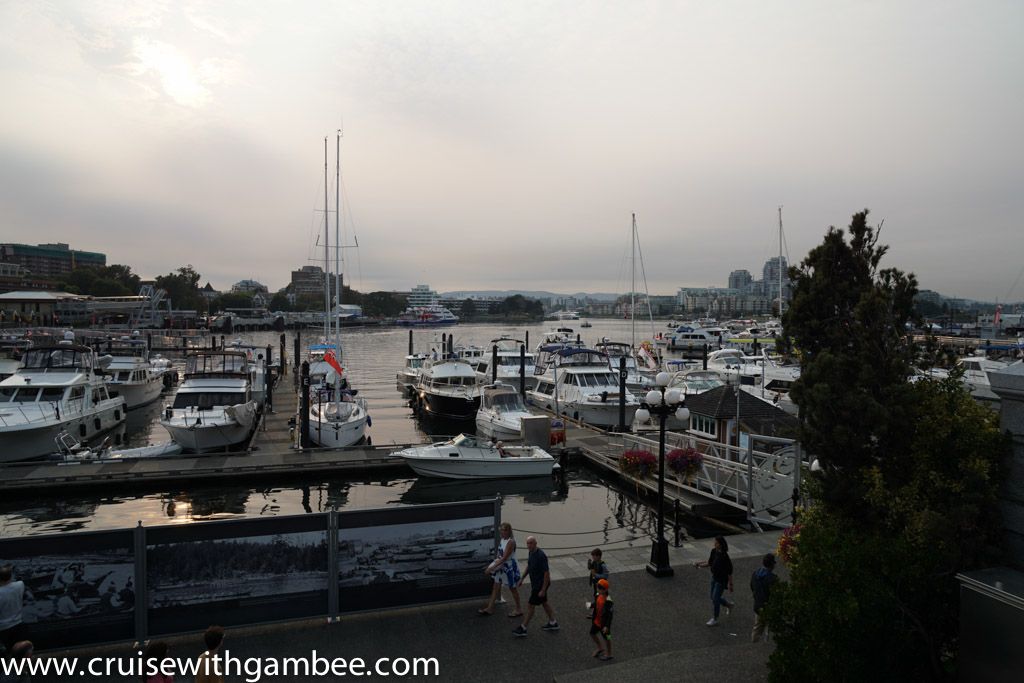 I really like the composition of this shot. The mix of architecture and nature blending together and the hanging flower basket adds a touch of colour and depth. And don't forget to look at how meticulously the grass was kept. Aside from the orcas photographs, this one likely my favorite one from Victoria.
Some lowriders, classics and motorcycles went by. And of course the were as loud as they could possibly be, lol.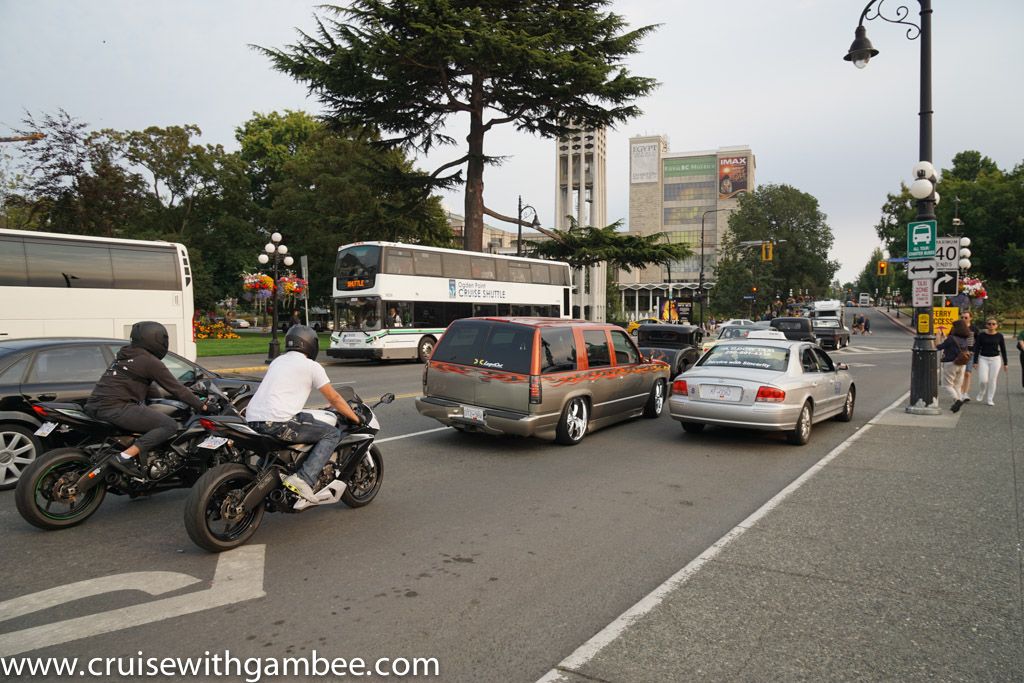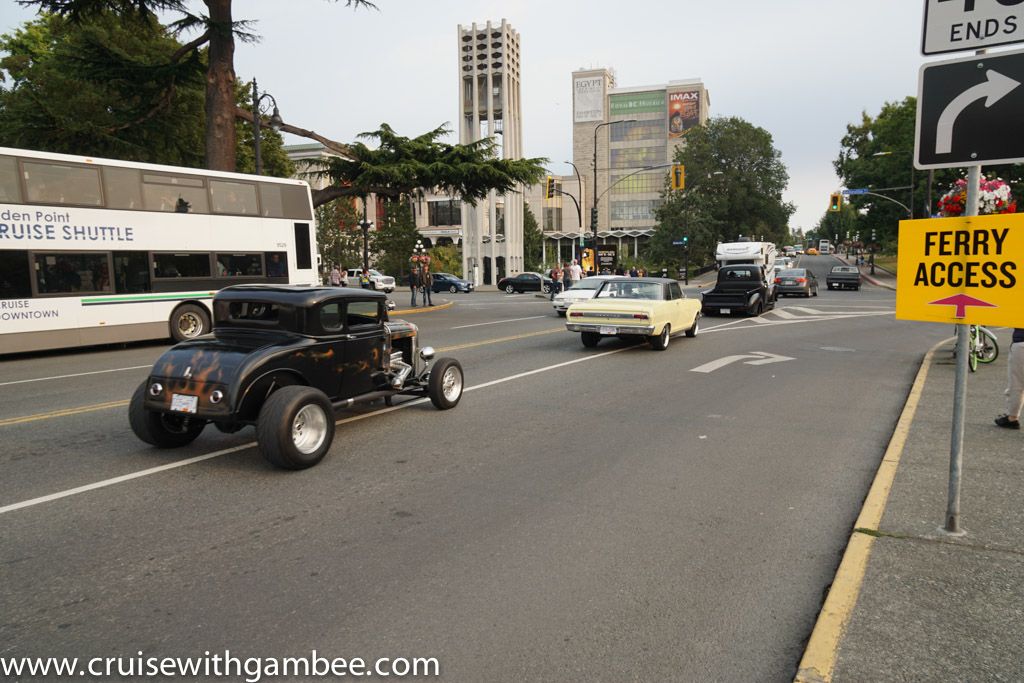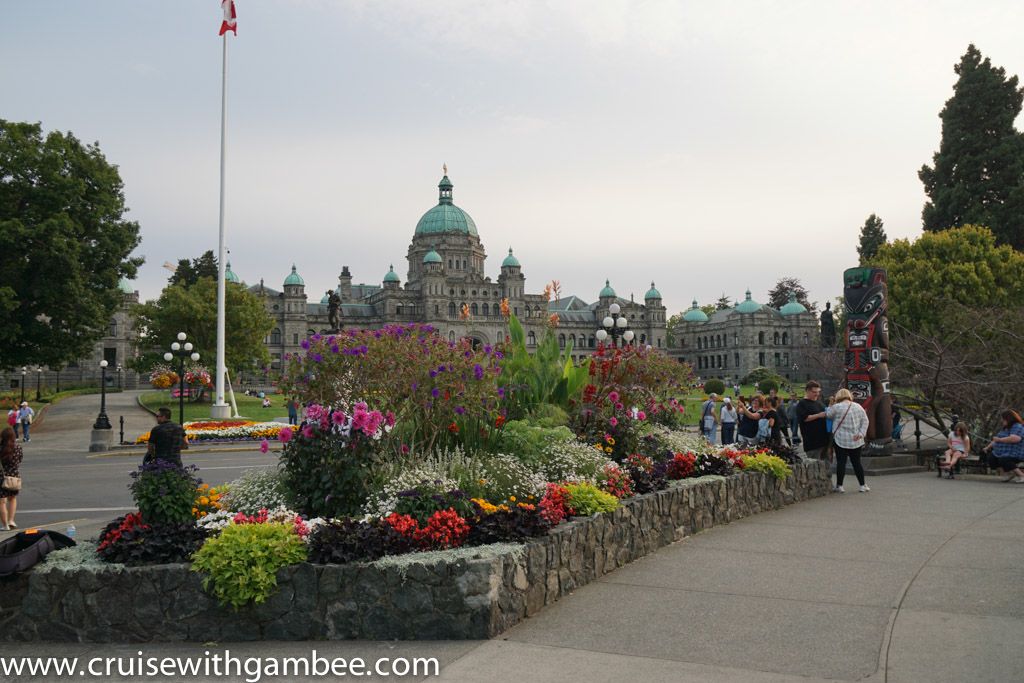 That is the parliament building, which was also gorgeous!
As the sun set it, the weather was getting really comfortable for the walk.
Even with a few cars in the background and plenty of people around the area, it was a calm and soothing experience.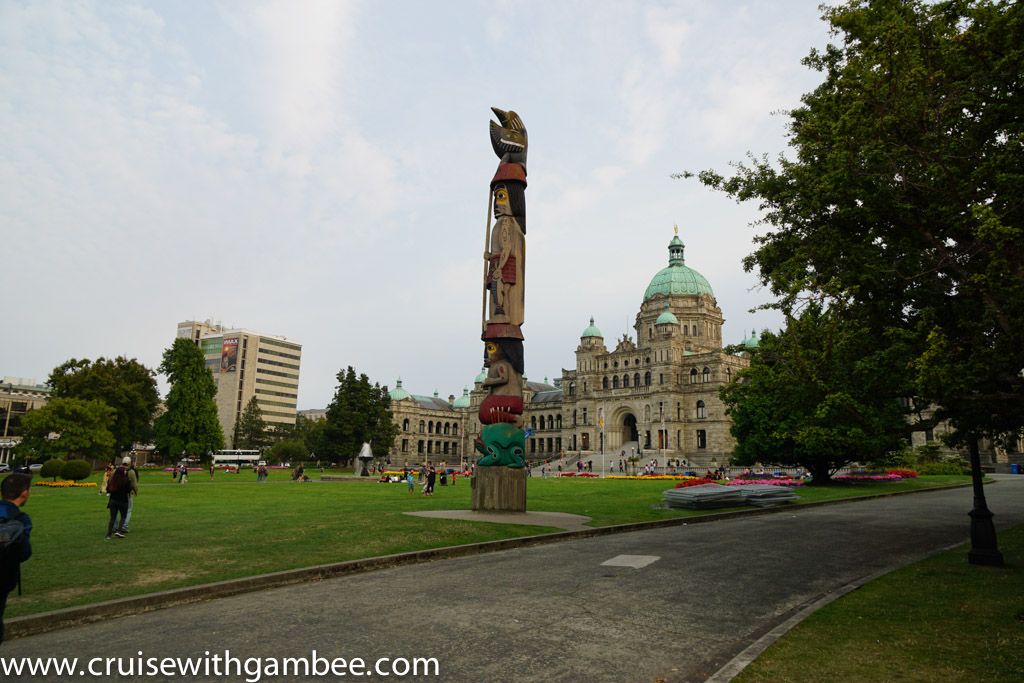 That car brought me a little flashback of Havana.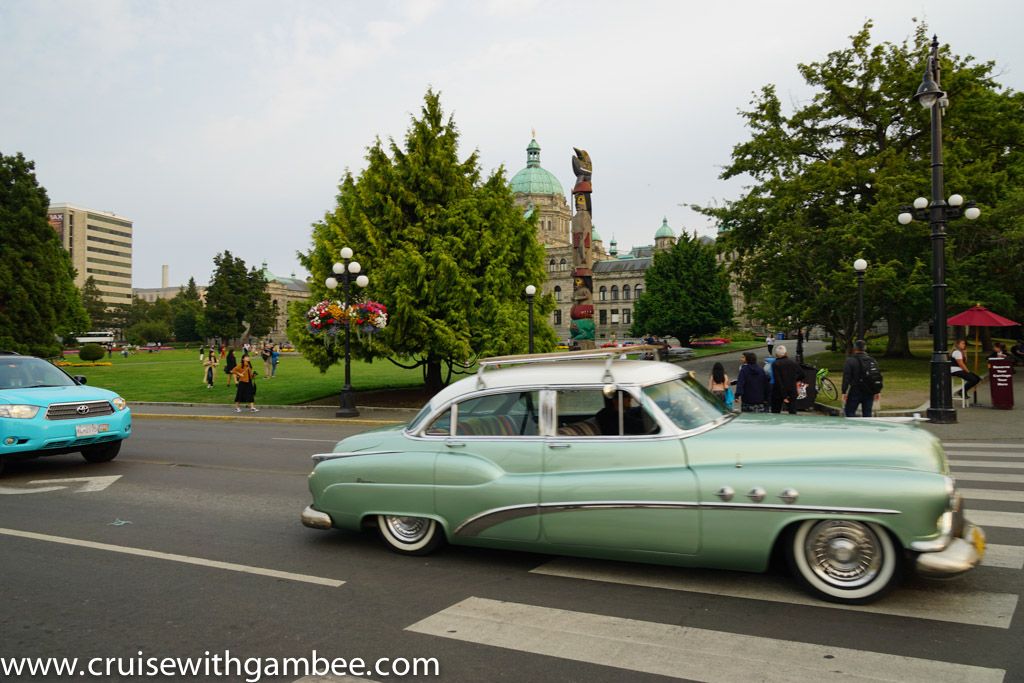 Lovely architecture, even from an Inn.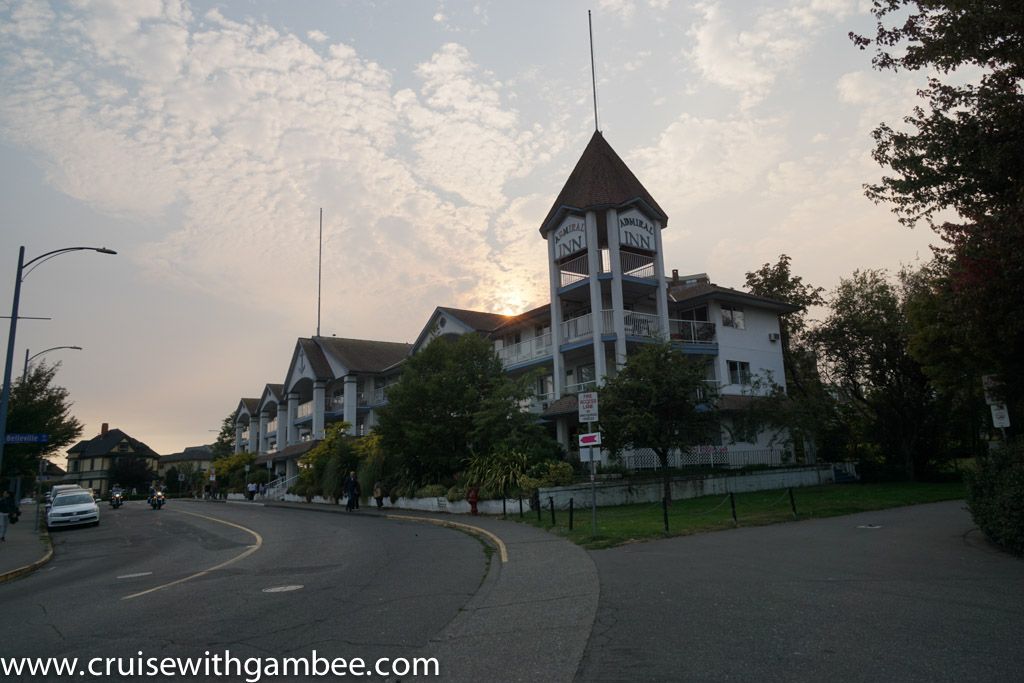 We started walking towards the Fisherman's Wharf. I had seen pictures online and wanted to check it out in person, I was sure that it would something that mom would love to see. The walk was about 20 minutes or so, I did try to take an Uber there, but none were available. And taxis would not stop for us, it was a bit odd. It might be that with all those ships in port, demand for public transportation exceeded the supply.
Anyway, we kept on walking.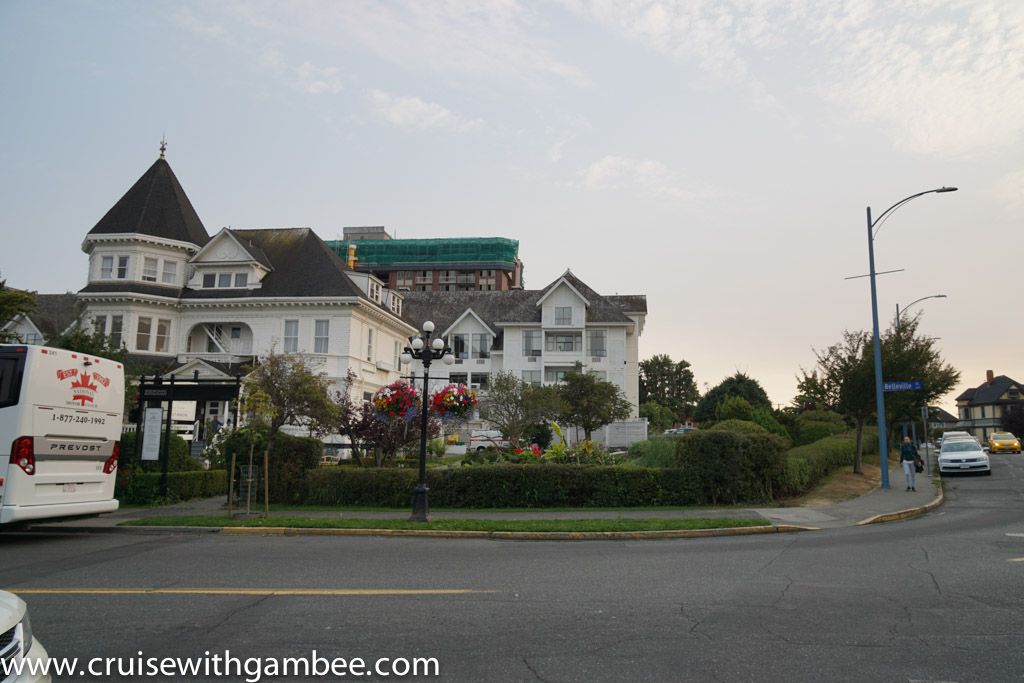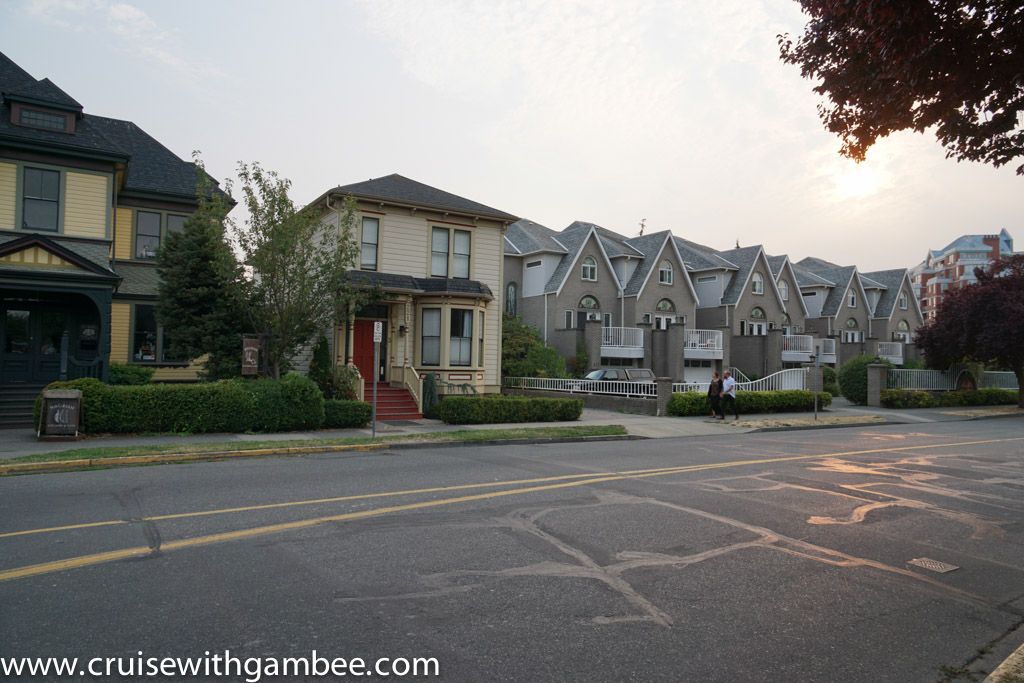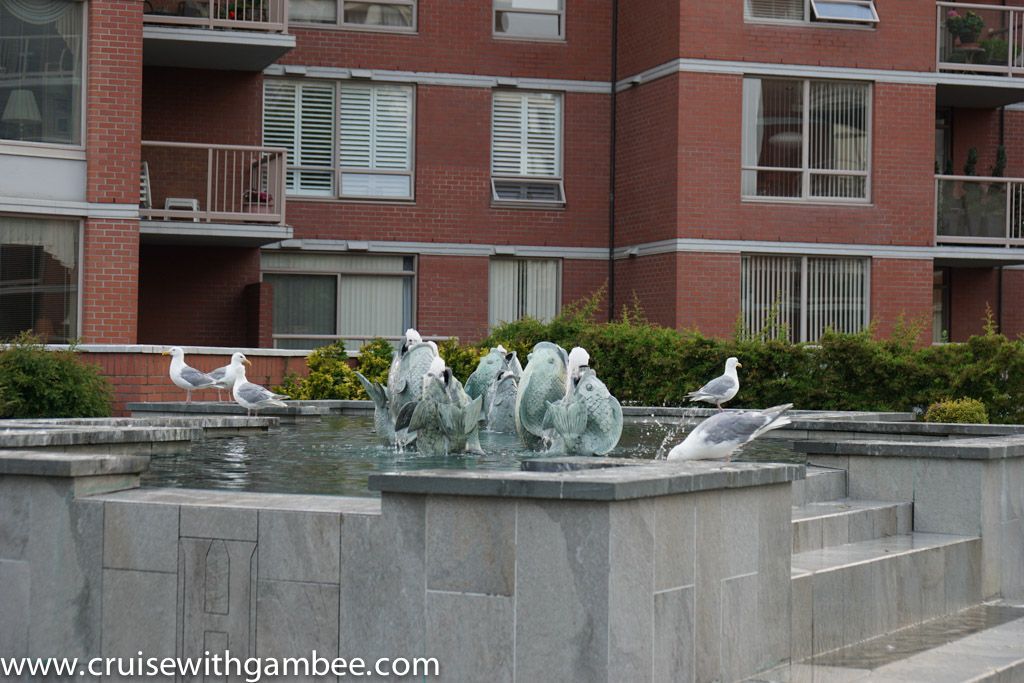 This was a residential building right on the bay. It is right across from the Wharf.
And there it is, it was absolutely gorgeous! The best part is that a lot of the boat homes, are actually just that and people live there. Sure some of them have been made a tourist shops, stores, and restaurants, but for the most part they are actual homes. It was really cute, and so colorful.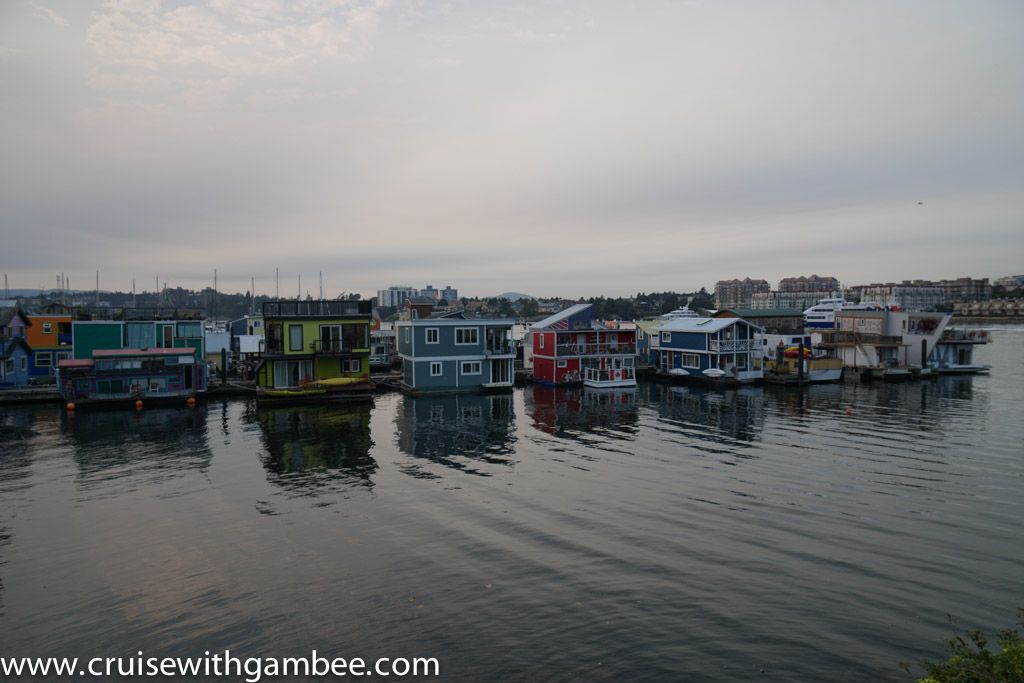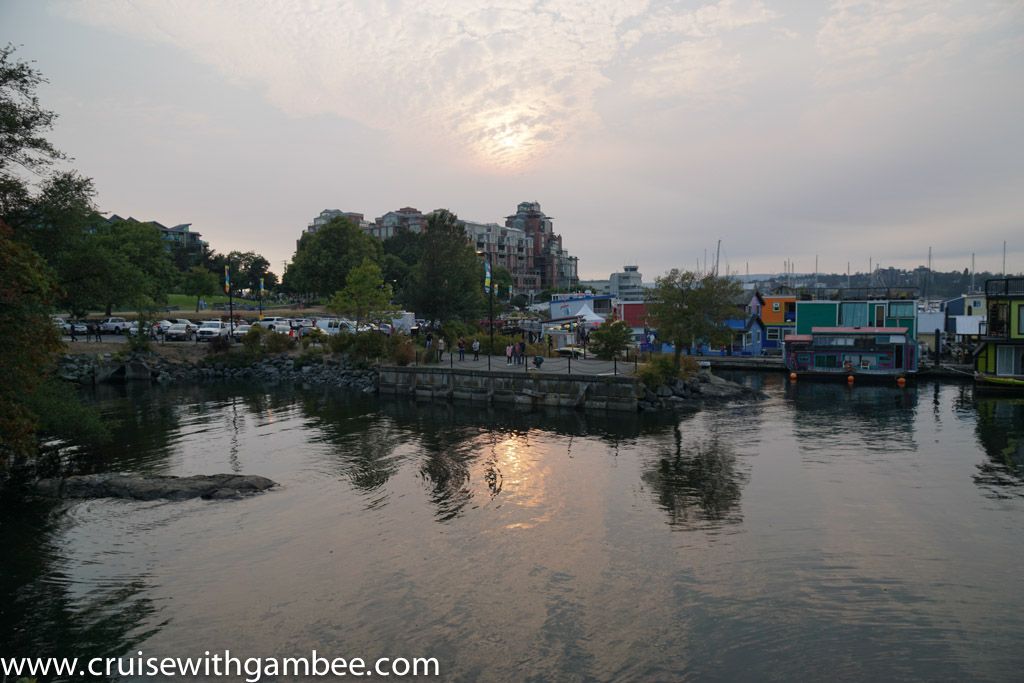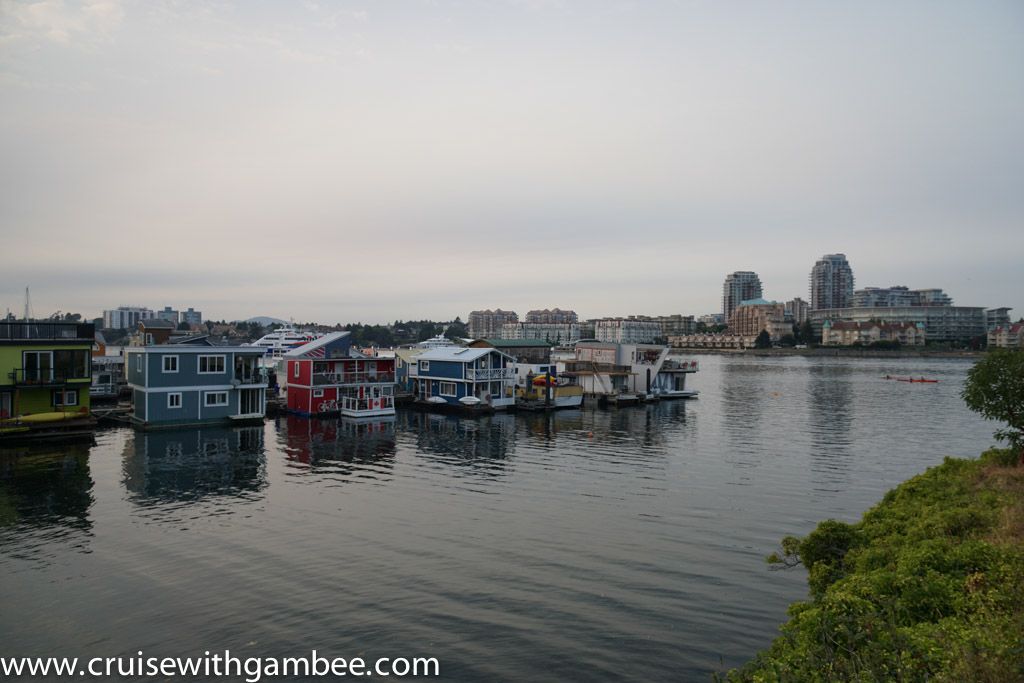 Loved the one with the orca walls, even if the fins are oddly shaped and sized. LoL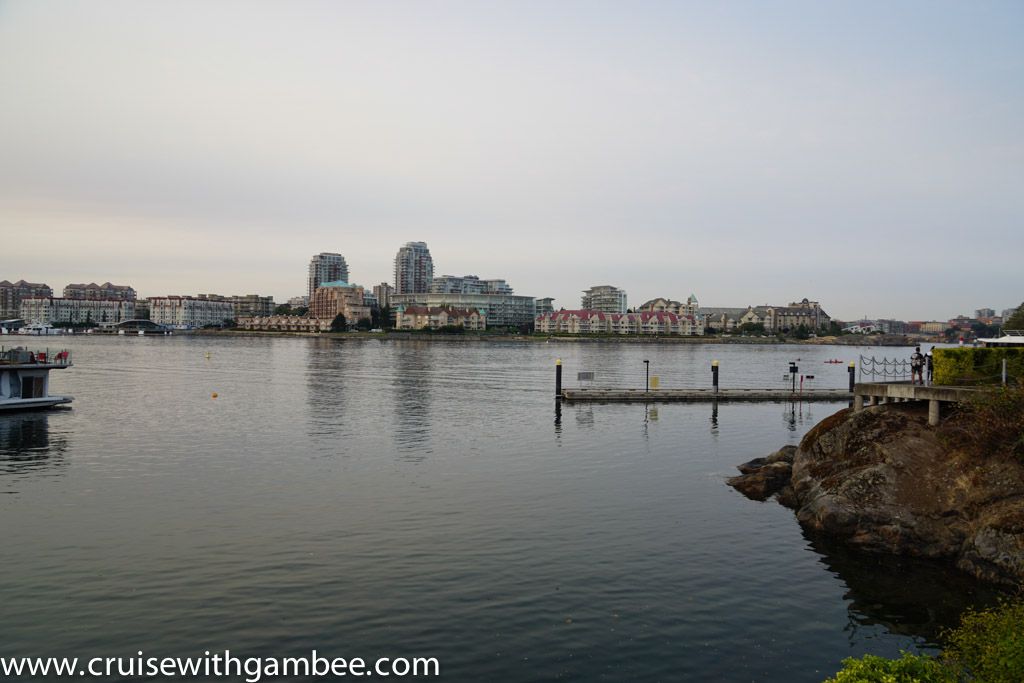 We decided to walk a little more and check it up in person. We walked maybe 5 more minutes around a small park, and into the wharf.
Parking was really limited there.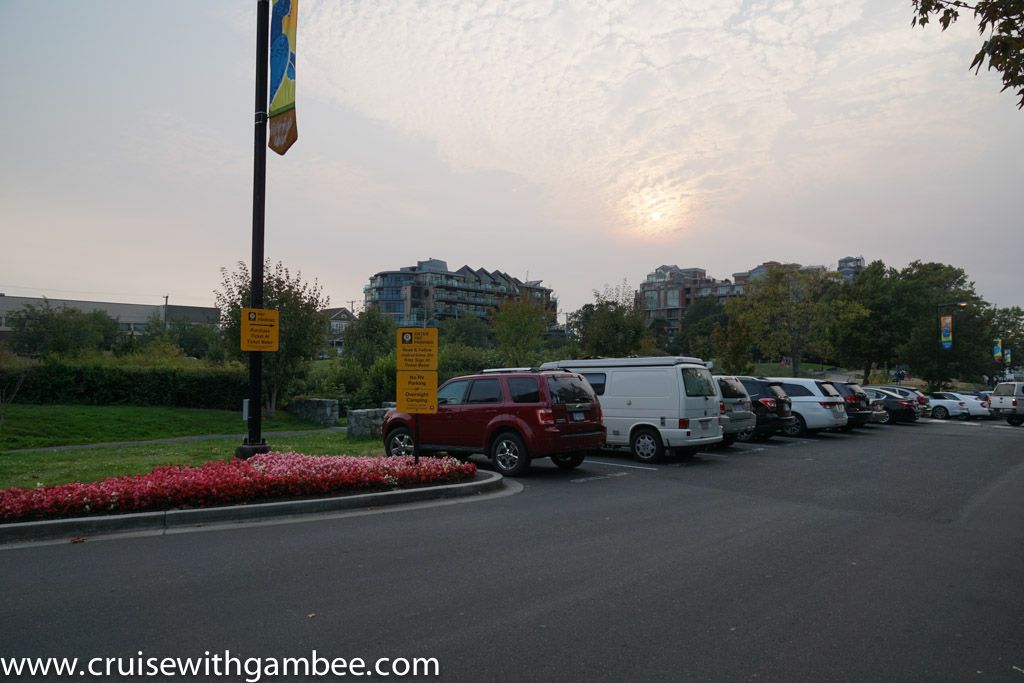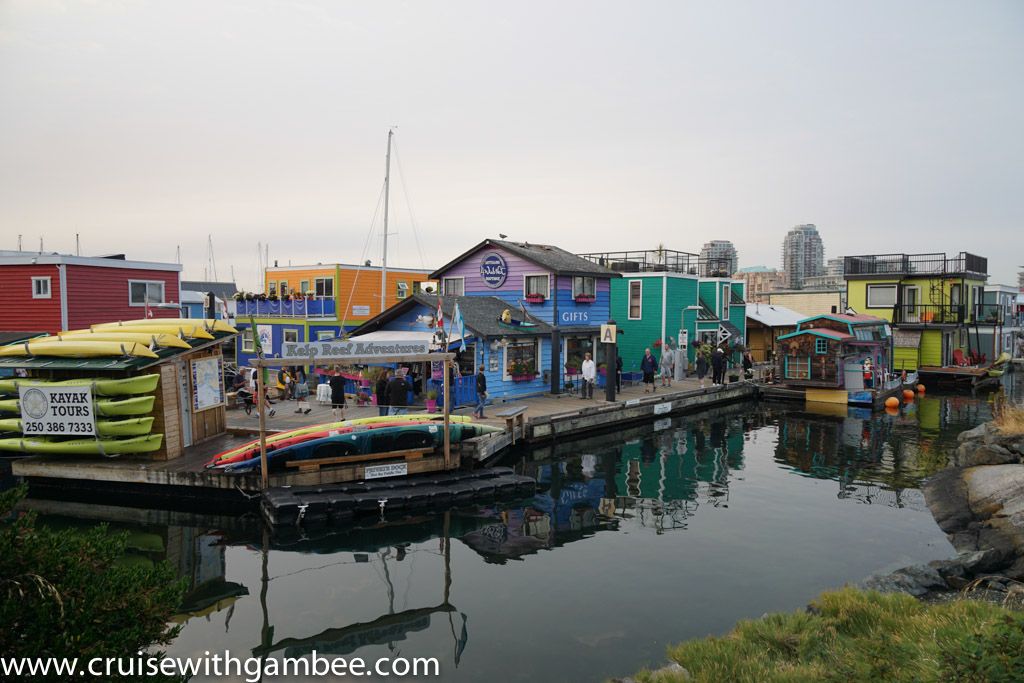 While on the wharf mom bought some souvenirs at that blue and purple house to the right. They were a little pricy, but not unreasonable.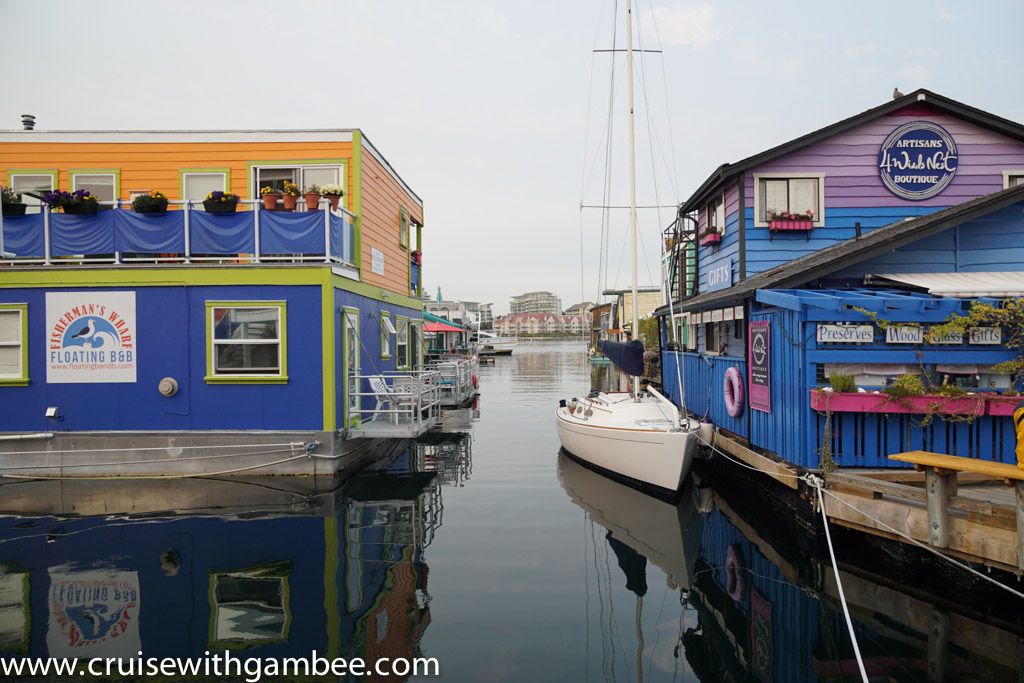 We also went to the bathroom, which by the way had a line of about 20 minutes. The cool thing is that the restrooms are also on a floating barge, so I guess the wait was not that bad.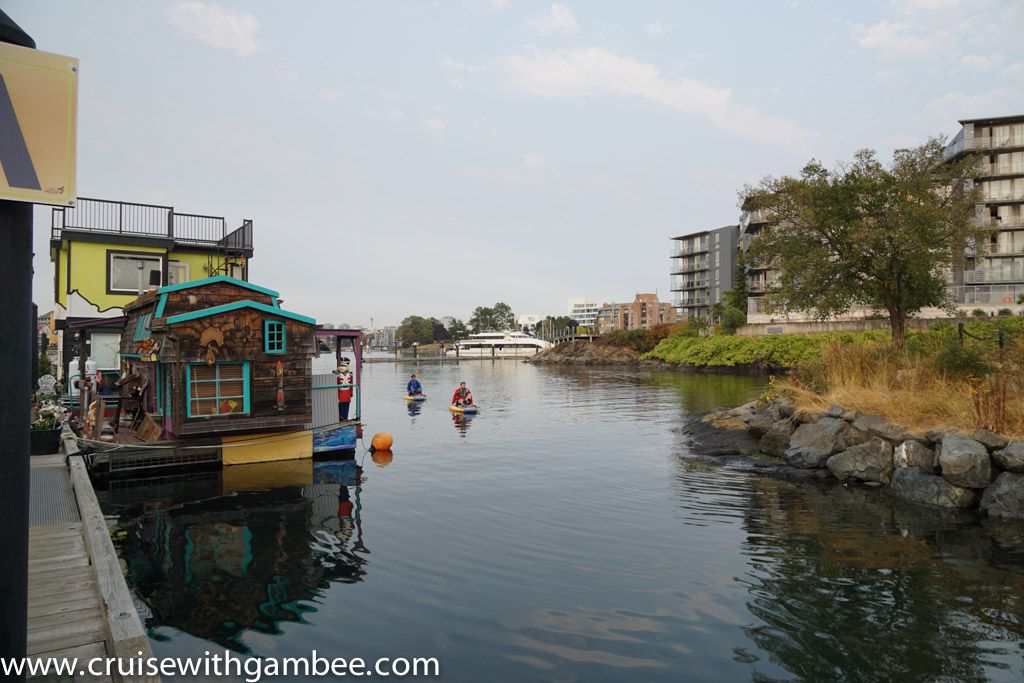 Just a really cute place
A lot of people also reside on the boats as well. We saw a few people relaxing on their boats while waiting in life for the restroom.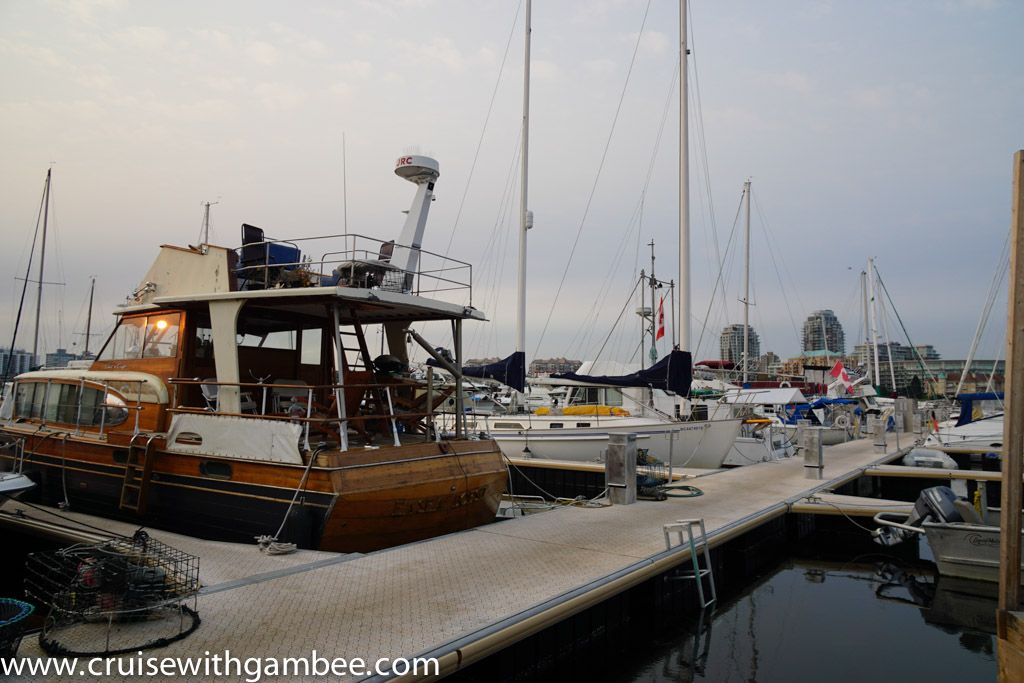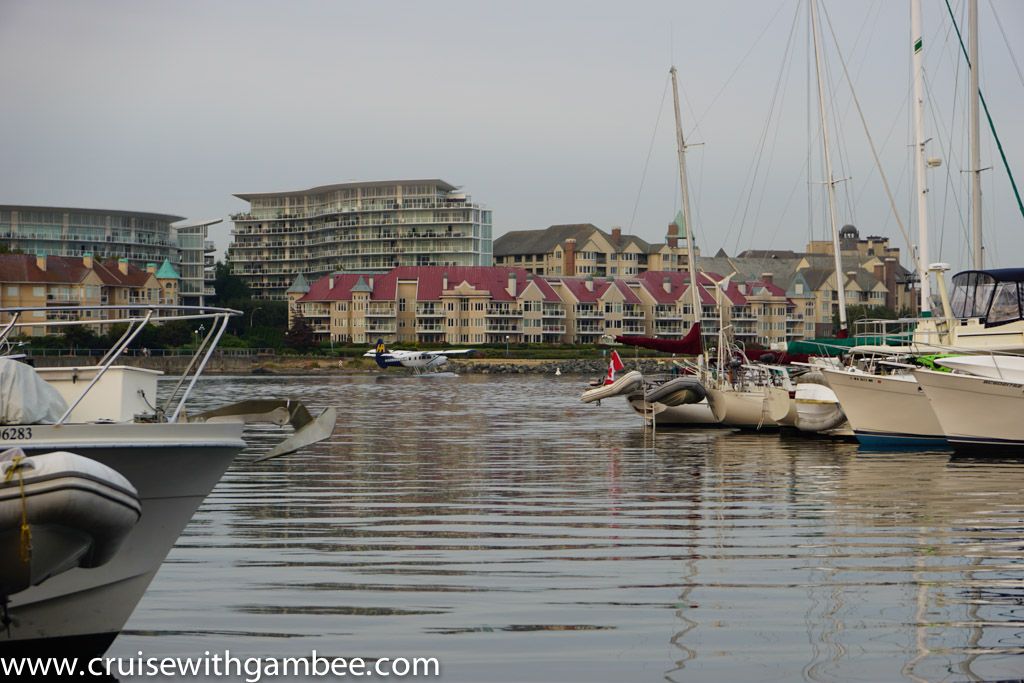 That is when we also realized that they had these little taxi boats that could take us back to the downtown area. I think it was around $7 per person.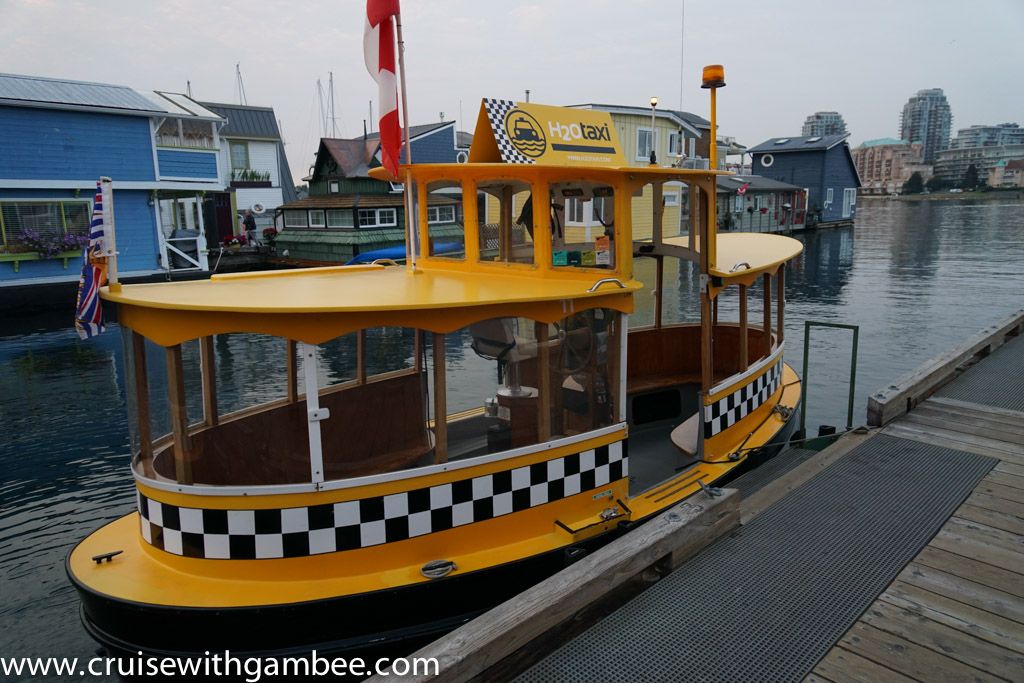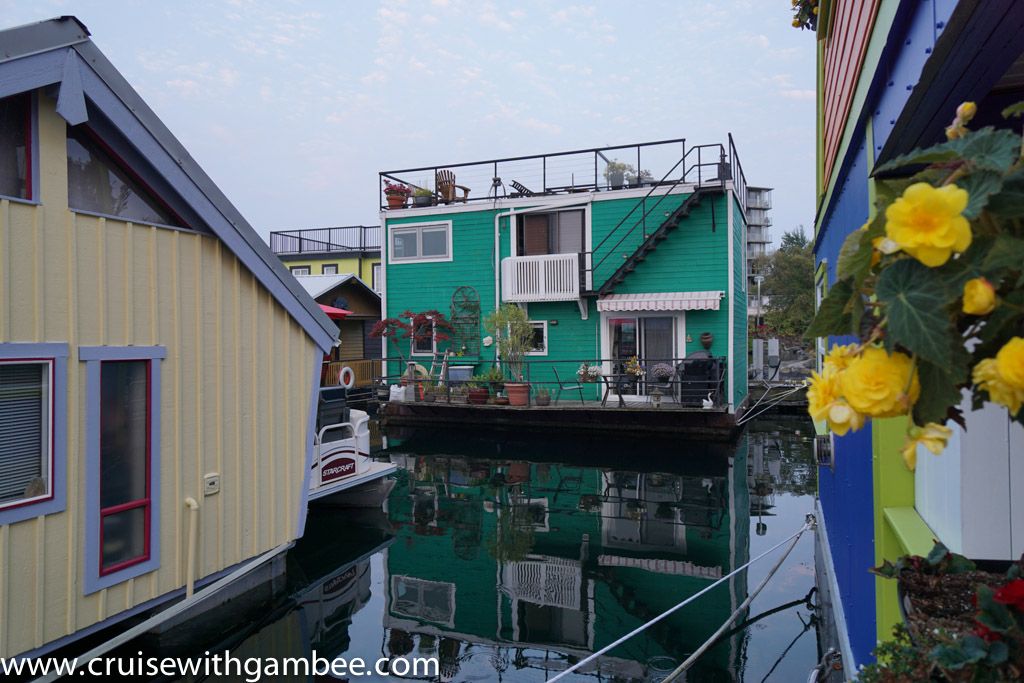 I absolutely fell in love with that little green house, it was adorable.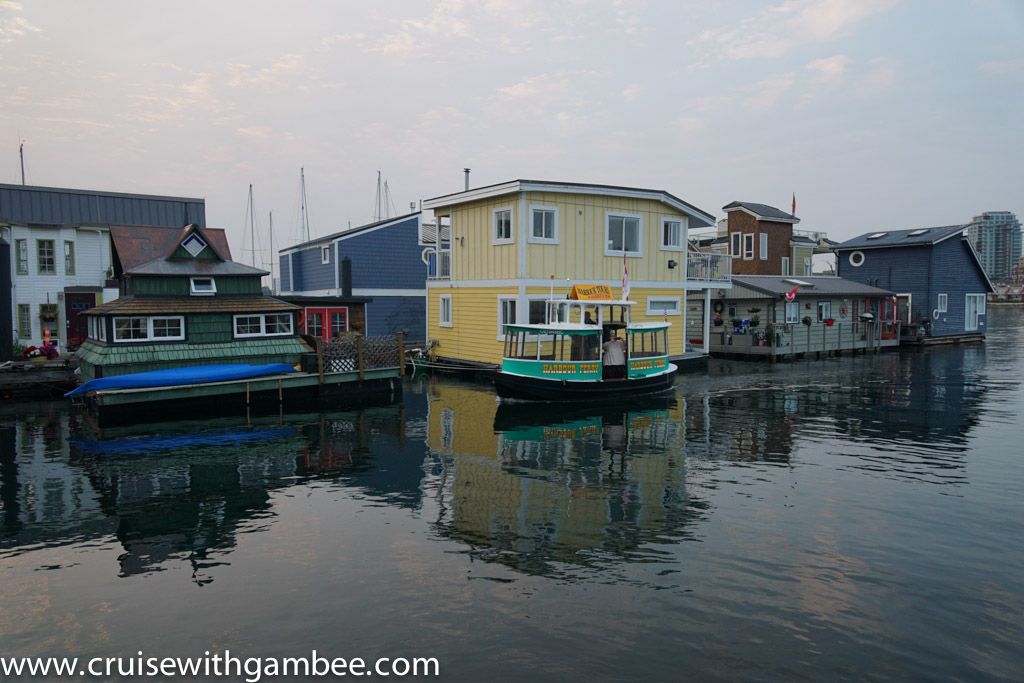 This one was more like an actual boat, but still house like.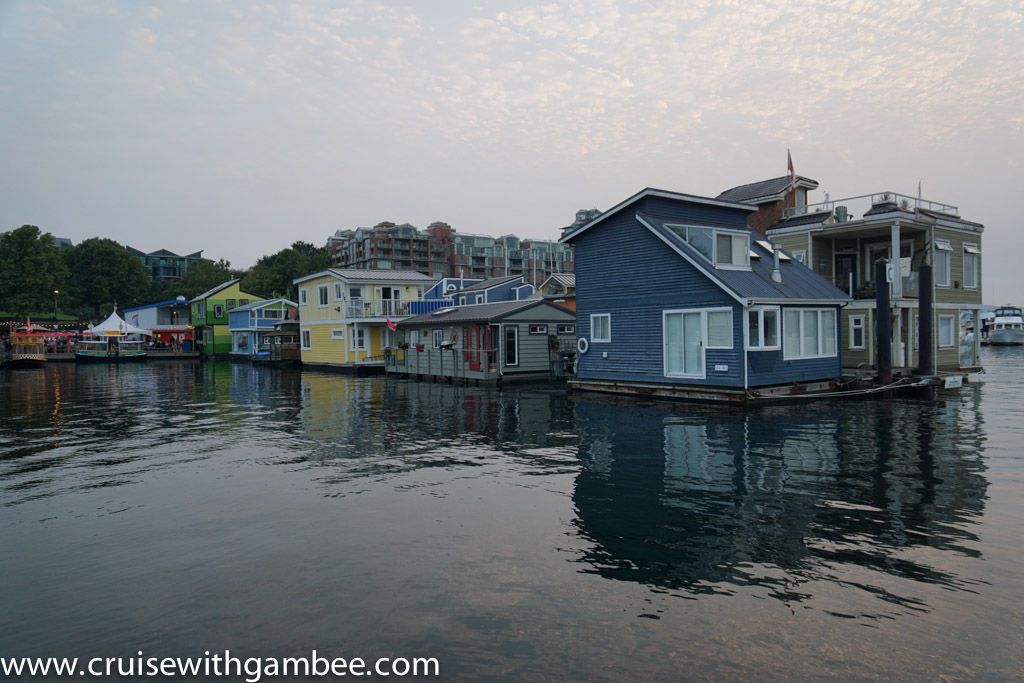 Across the bay.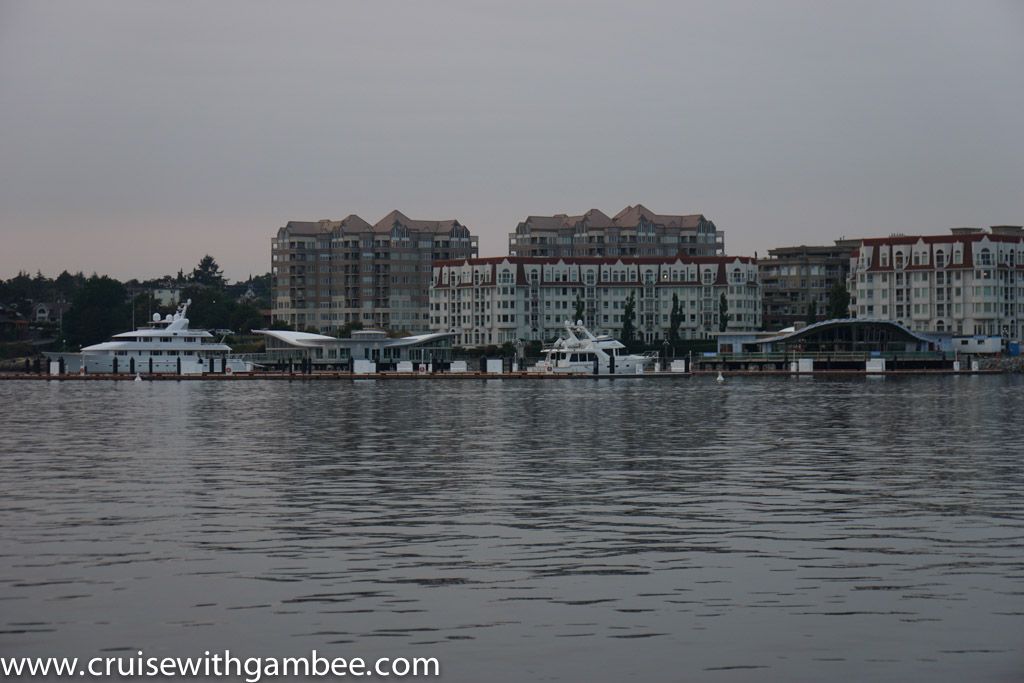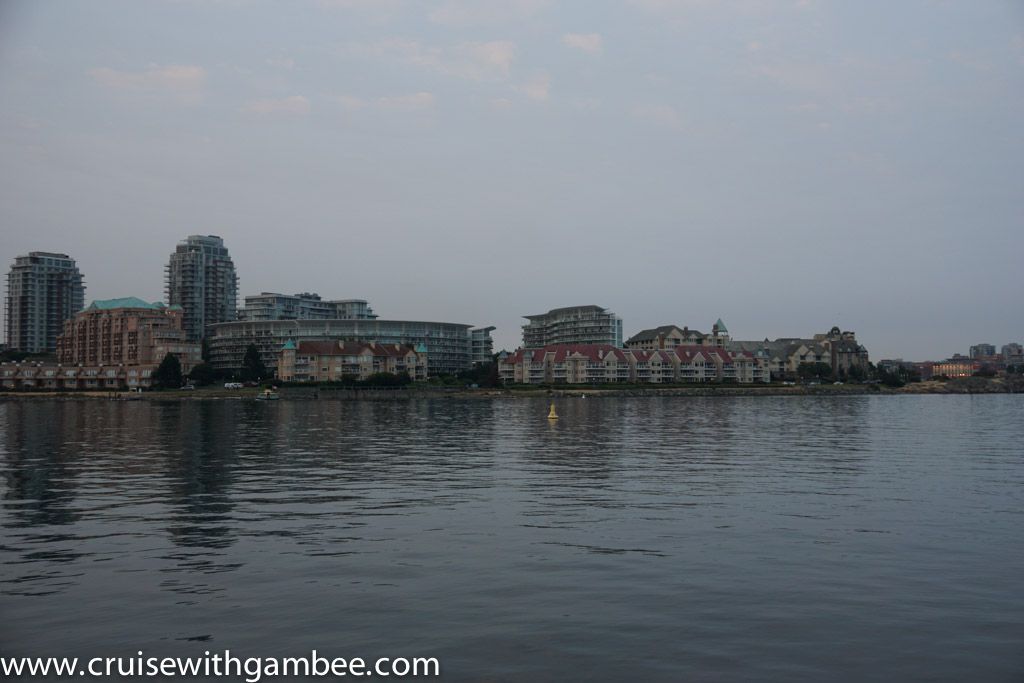 Looking towards downtown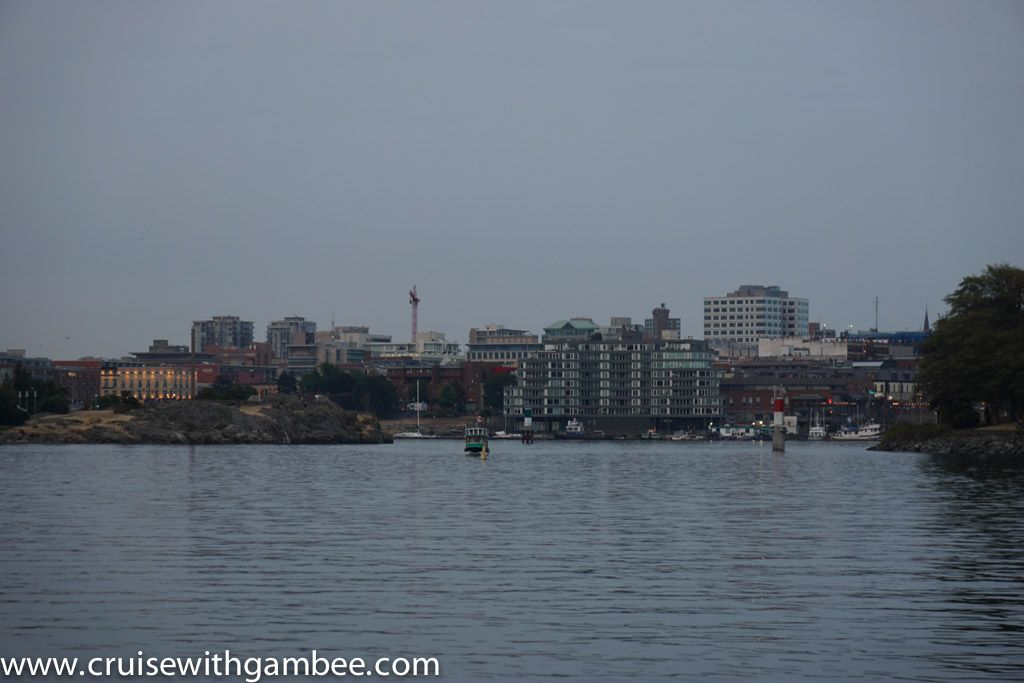 Here she is by herself, so cute!
And for some reason I have no pictures of the restaurants, they are just all lined up close to shore, but still floating. Some offer fish, meat, pasta, tacos, plenty of choices. We just went with the regular hotdog, some fries and a beer.