After spending about an hour there, and enjoying our food. We decided to head back downtown via water taxi. They also required for the beer to be consumed fully within the restaurant's boundaries.  No issues with that here, lol.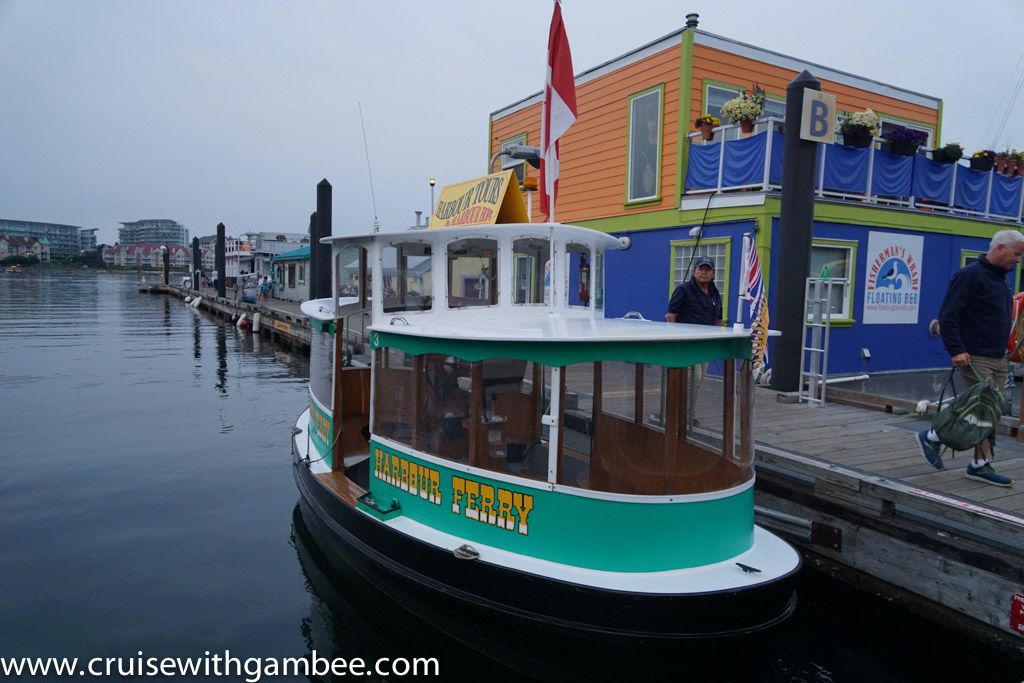 There was no wait, they are always coming and going. Mom and I pretty much had the entire fwd section to ourselves, and there was a small family in the aft of the little tender.
They were so cute, and with all those windows with had views all around without limits.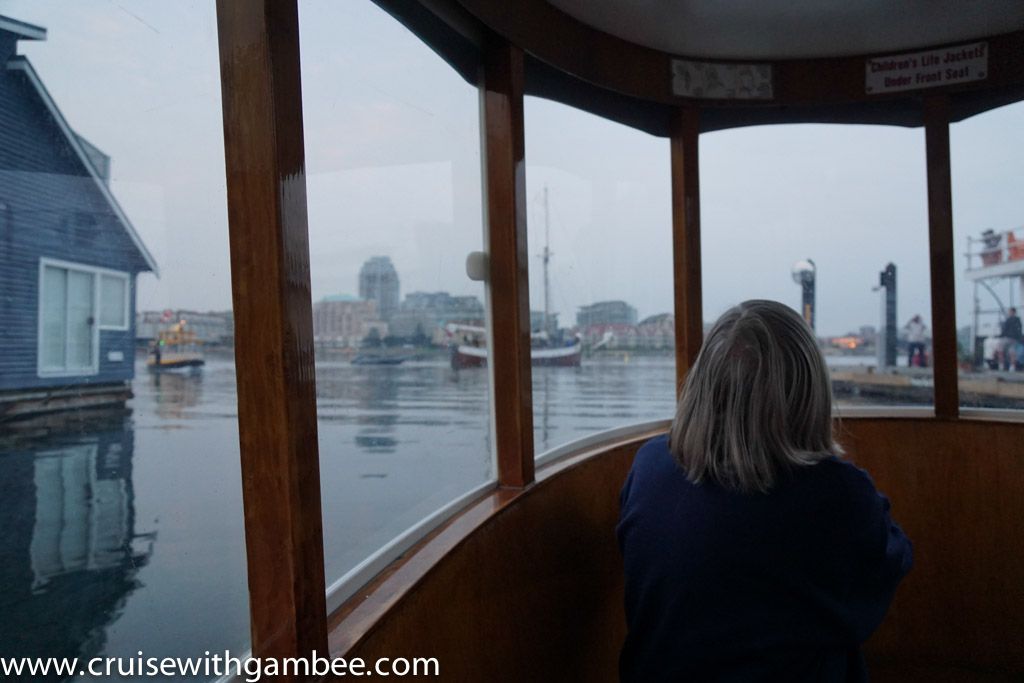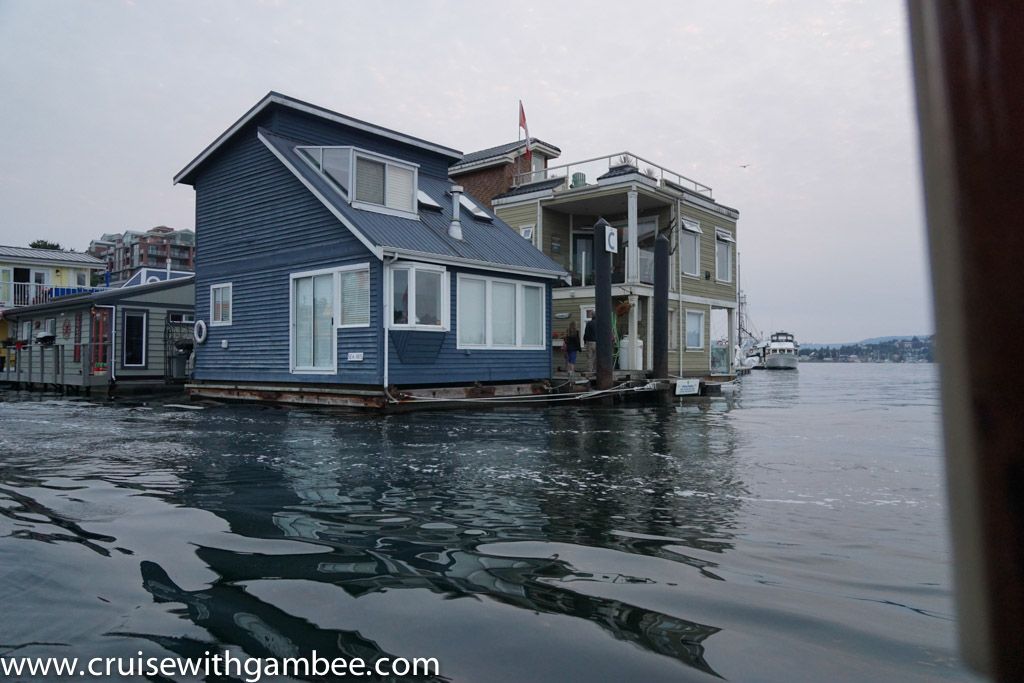 The tender moves slowly, it is a very relaxing ride into town.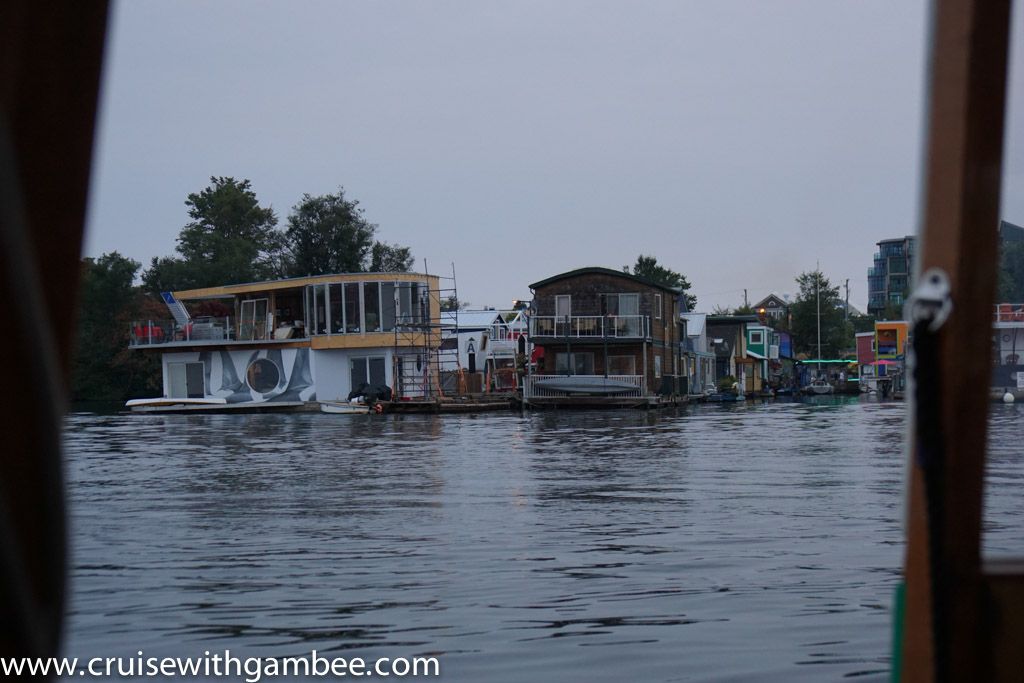 We crossed a few other boats on the way there.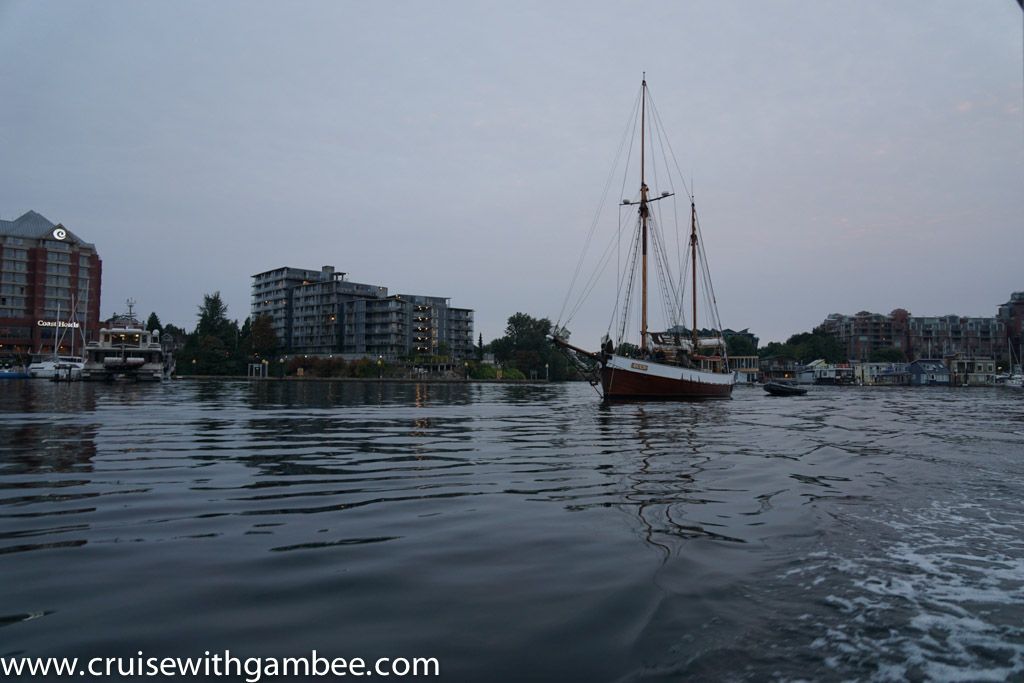 Its a short ride to downtown, maybe 5 minutes?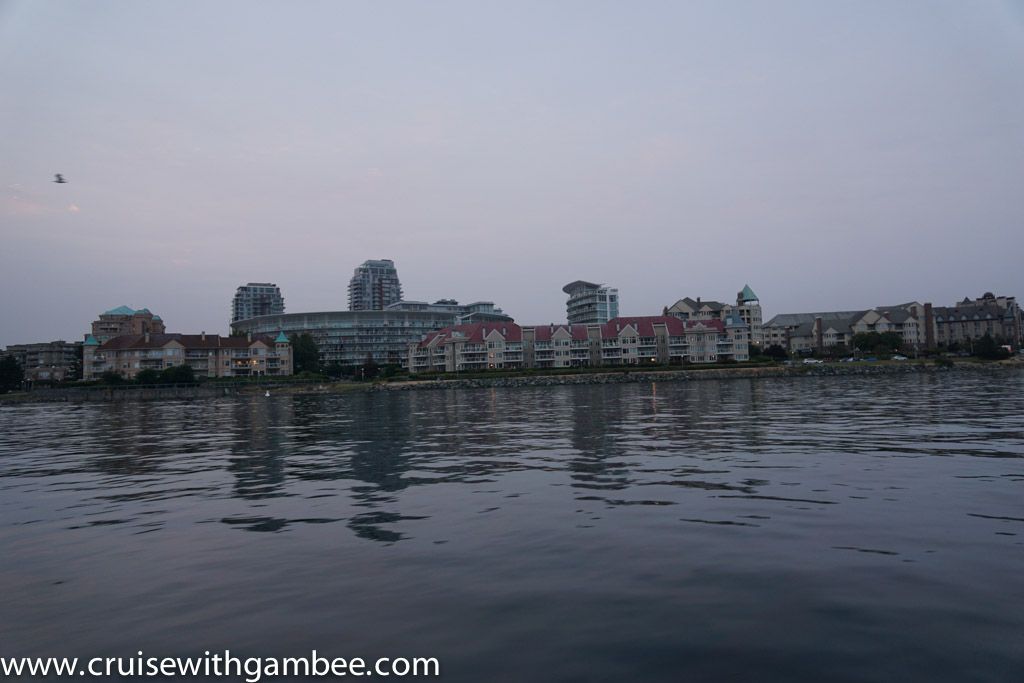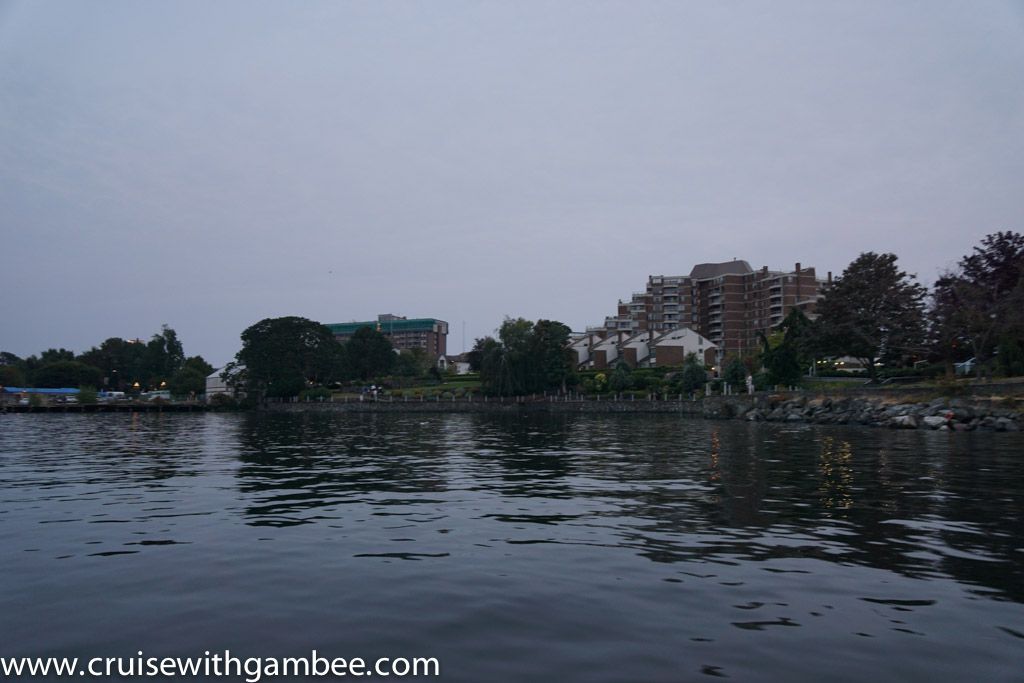 Plenty of tour float planes around.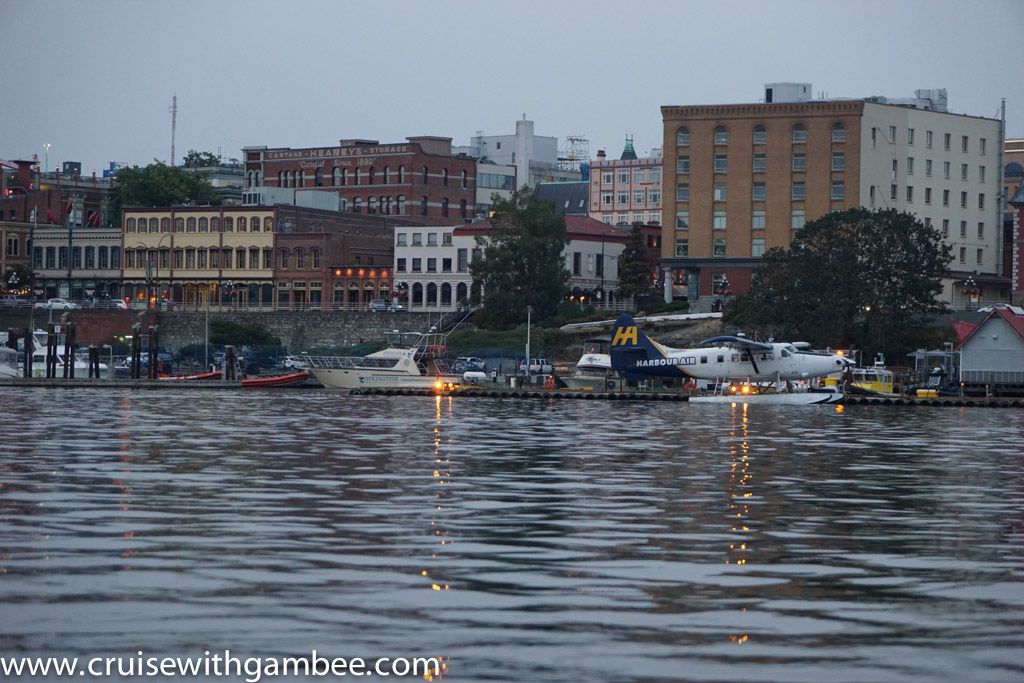 That's parliament back there.
Yet another one.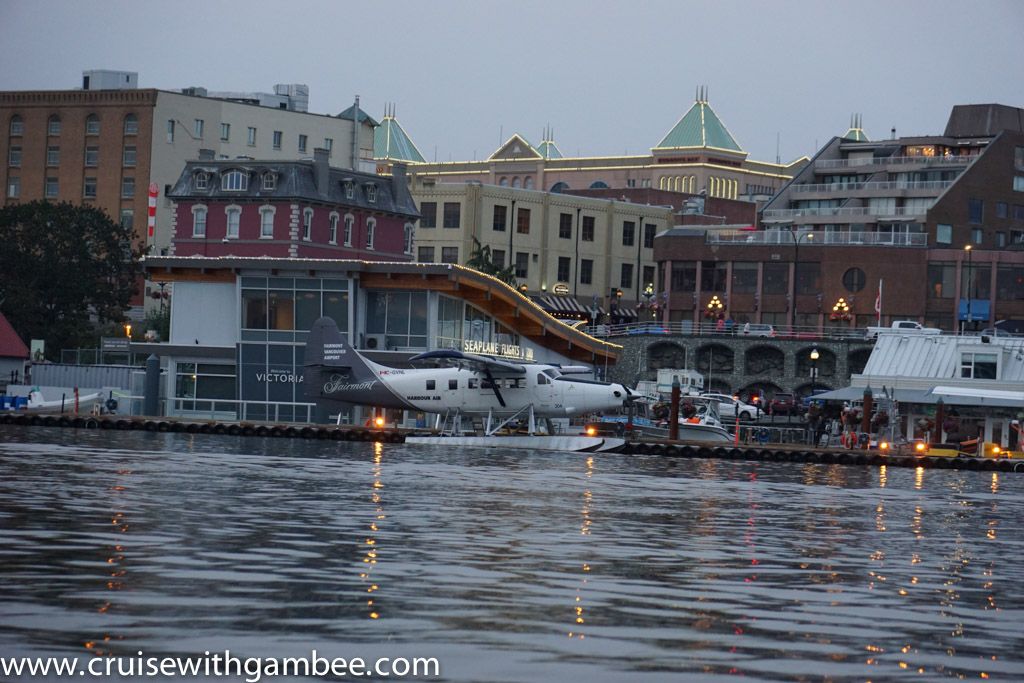 Lit up at night it looks even better.
Mom taking in the beauty around us!
Just gorgeous!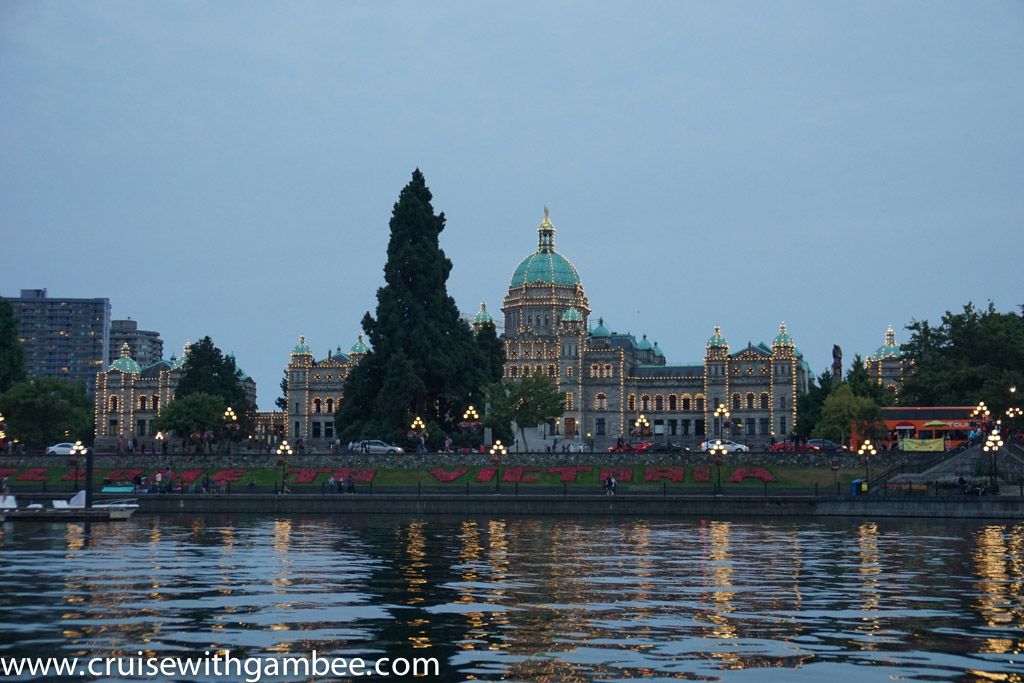 The little boat drops you off in the middle of the action. There were a few street vendors, and entertainers.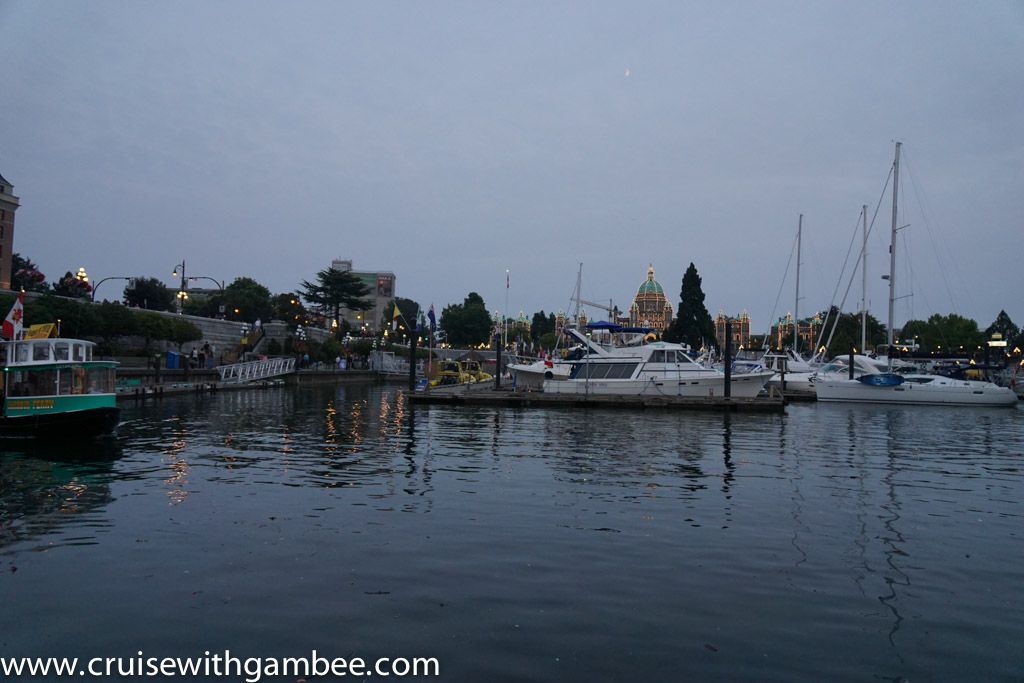 Took advantage of the location and got this nice picture of us. Well, not nice, you can't even make our faces. I guess I could edit it, but I rather just leave it as is.
Mom kept telling me to buy something for myself, but there was really nothing that I wanted.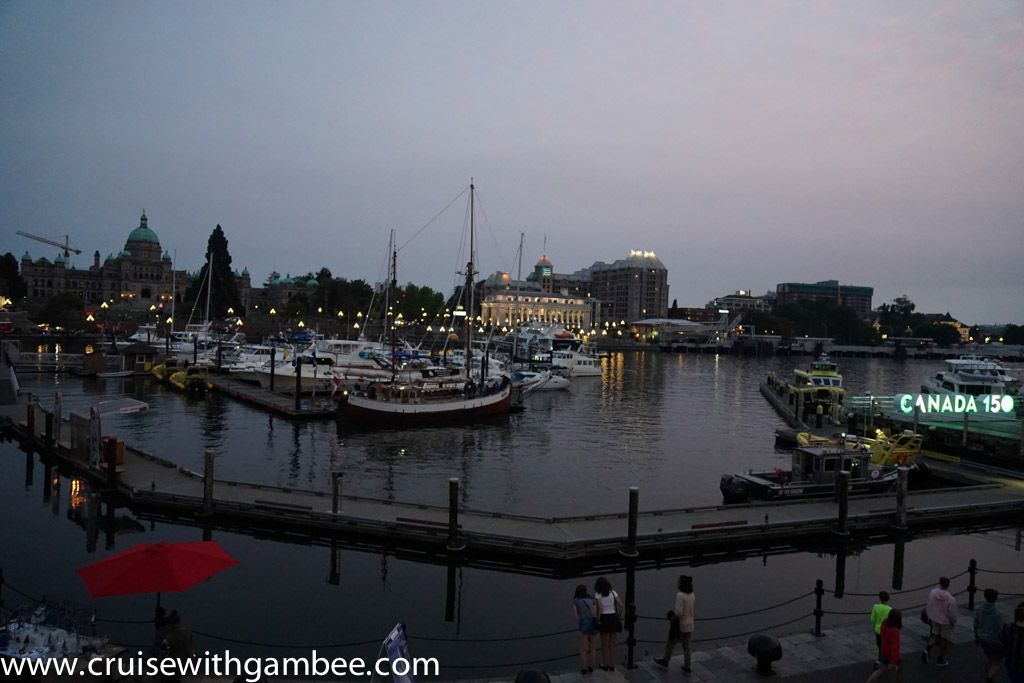 The Empress Hotel at night.
It must be a really romantic ride at night on that carriage, and even more with that wonderful weather.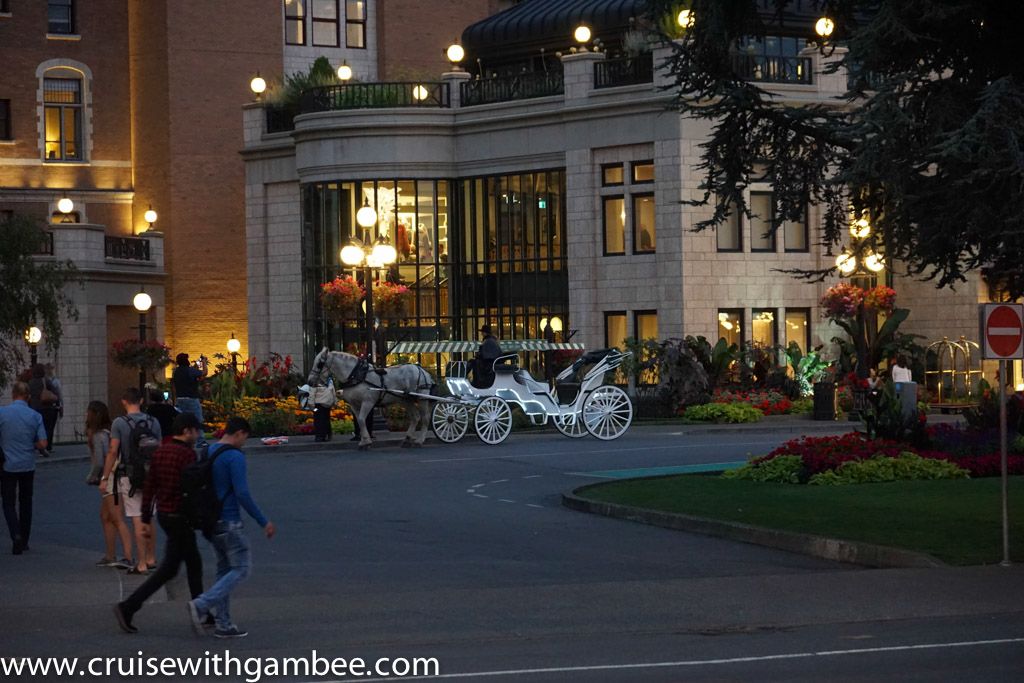 We were loving every second of the day.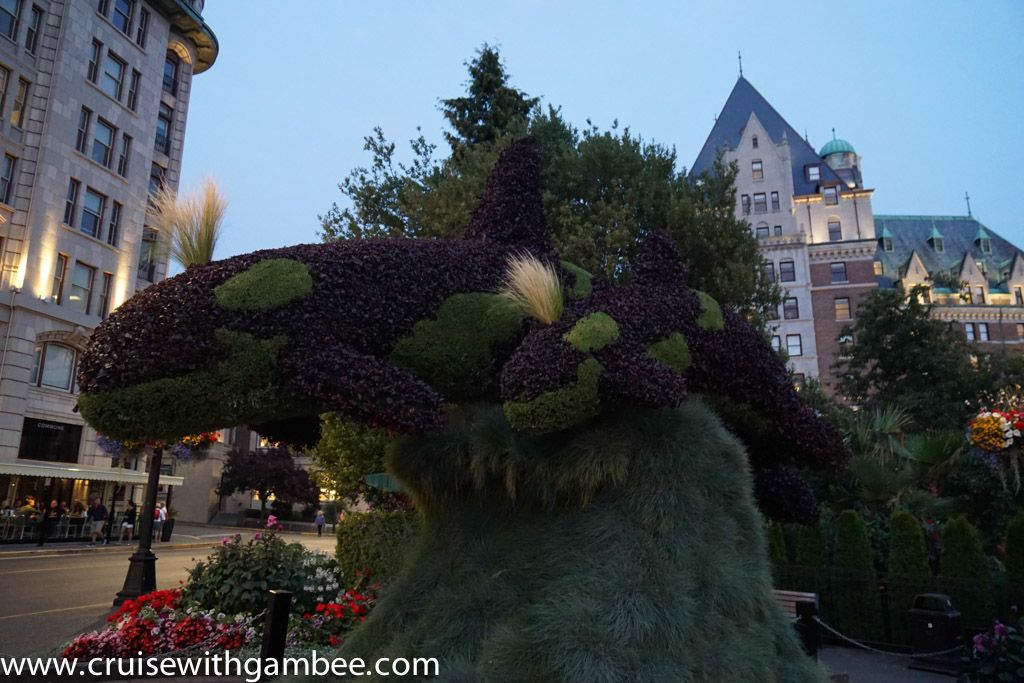 We walked around a little, and mom bought a few more souvenirs.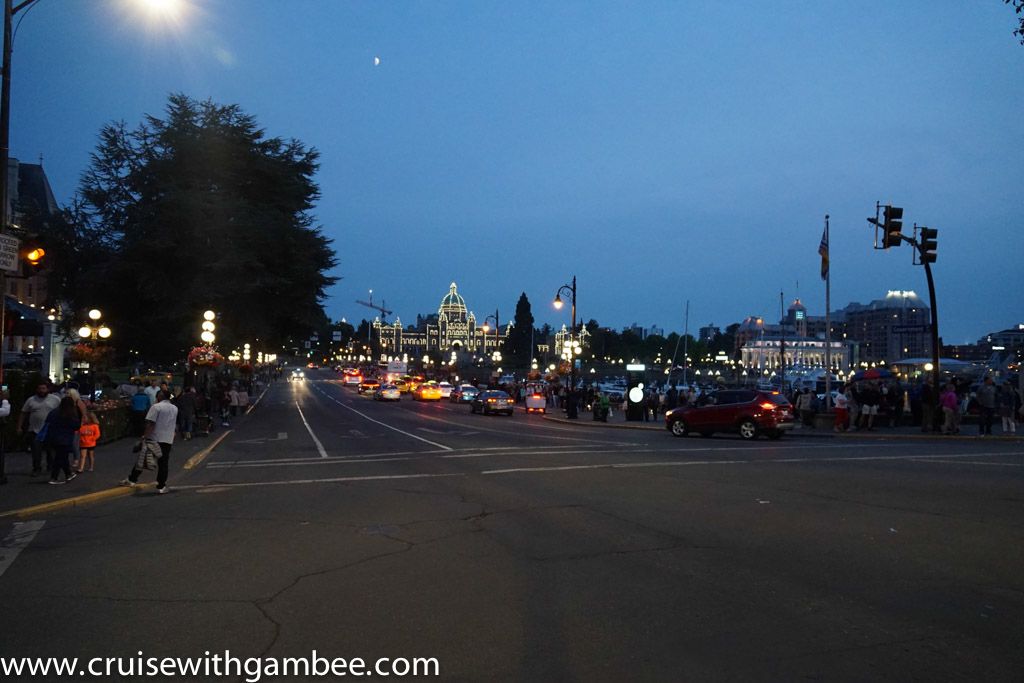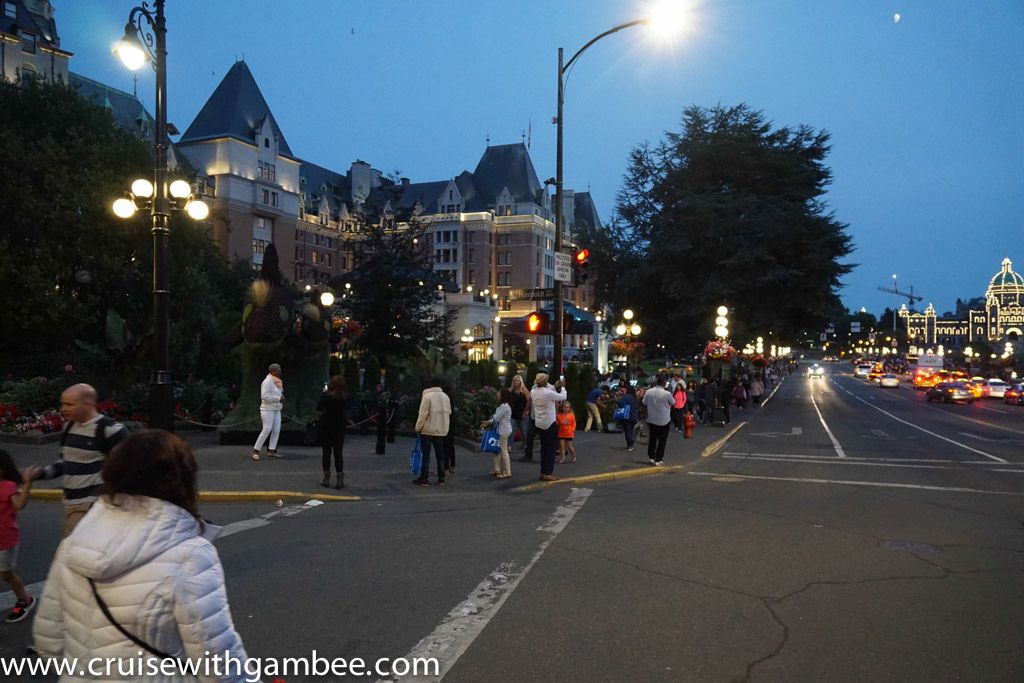 After an hour or so in the area, we walked to shuttle stop area, and headed back to the ship. We rode back to port on a double decker bus.
There is a nice size store there, and mom shopped for a little more. I actually got my husband some Tabasco chocolate there, which I imagine its hideous, but who knows maybe he will like. He likes chocolate, and everything spicy. I figure it would be a good combination for him.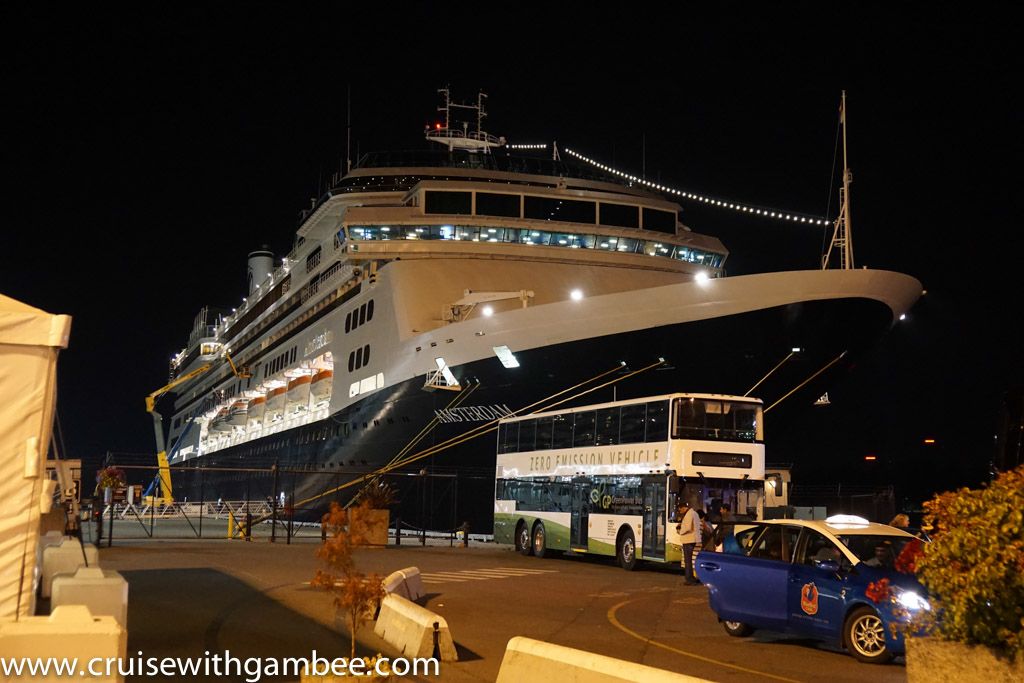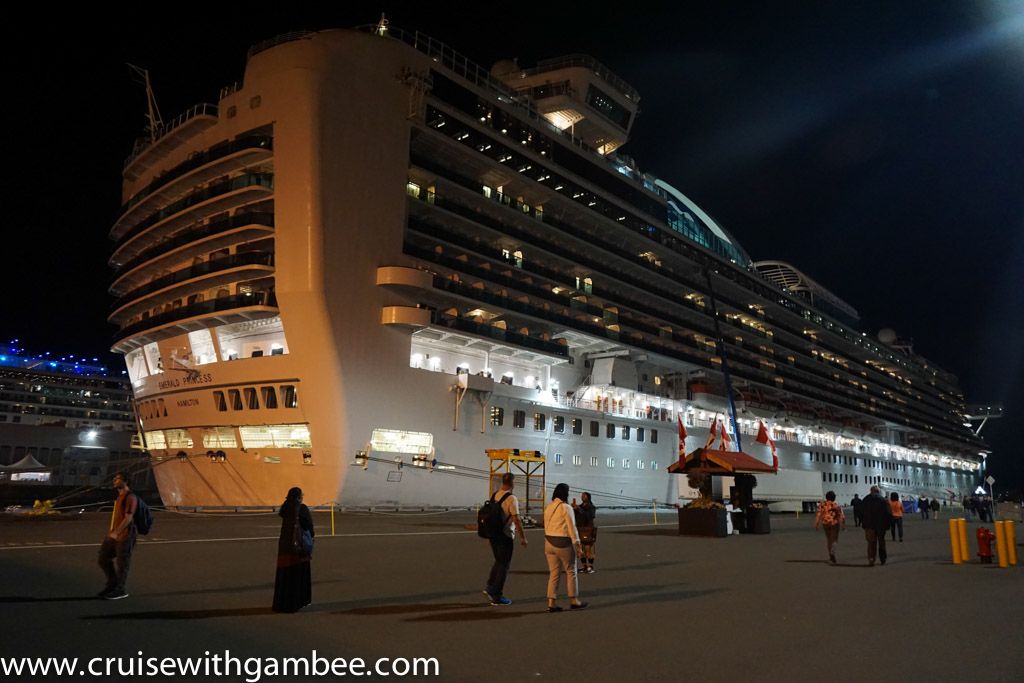 Love how the "Amsterdam" sign is lit up.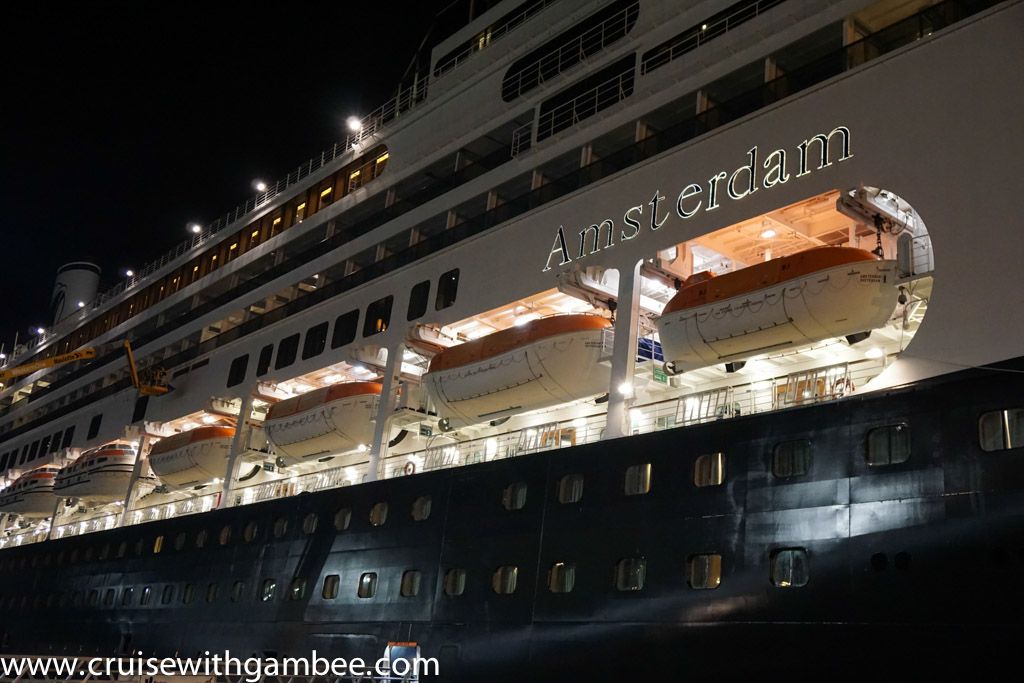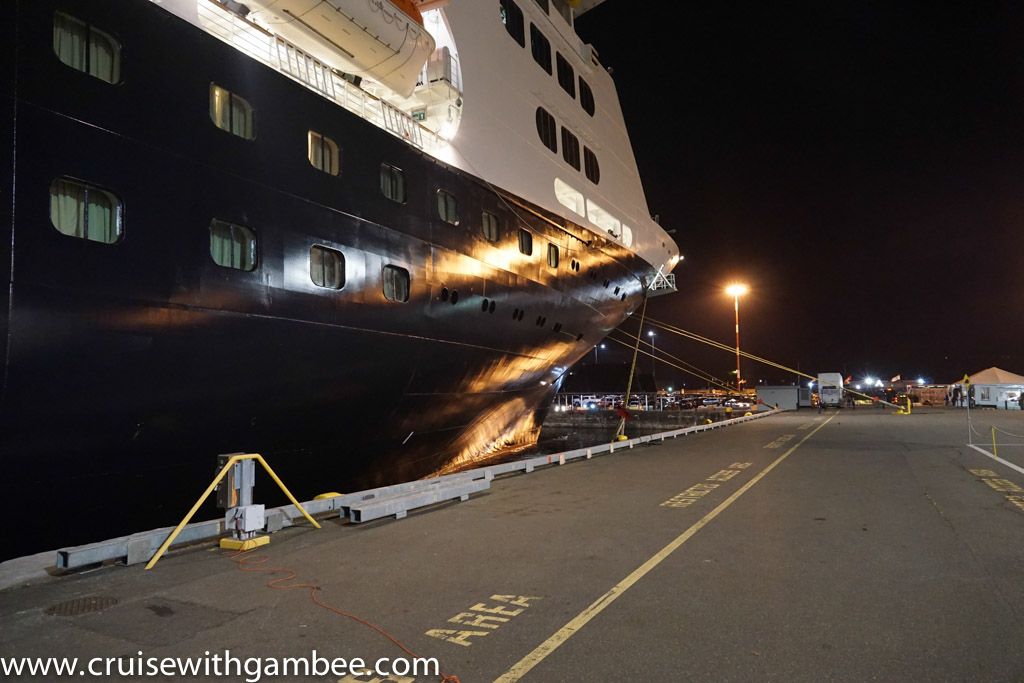 And that is about it for the cruise. It was everything that we had hoped for and so much more. I highly recommend taking an Alaska cruise at one point in your life. As of now, I think we are just going to save money to do more Alaska cruises or other remote cruises, instead of just doing Caribbean cruises as we used to. In my eyes this cruise just offered us so much more than just a few beaches and drinks. The entire cruise was a non-stop adventure with tons of wild life and history to learn from. By far the best cruise of our life thus far, and second best vacation for me personally.