As many of you know by now Labadee Haiti is RCCL's private peninsula. It is a fairly large peninsula with 4 main beaches, Barefoot beach is only for suite guests or cabana rentals, the other ones are open for everyone to use. As you can imagine any shore excursion in this port will sponsored by RCCL as there are no private tour operators here, so expect to pay the premium that the line will require.
List of Labadee Excursions:
Those are pretty much the prices you will be seeing in this port. The good news is that since this is basically an extension of the ship, the food is free, and you can use your card to purchase your drinks. There are several bars, and buffet grill areas scattered throughout the island. That way you're not required to walk a lot if you don't want to. Talking about walking, for those like me who don't like it, they offer a tram ride that goes from the main circle all the way to Columbus beach making stops in the way. This is ideal, as the heat in Haiti can be very intense, and by the time your day is over you want to do very little walking.
Here is the Labadee Cabana Map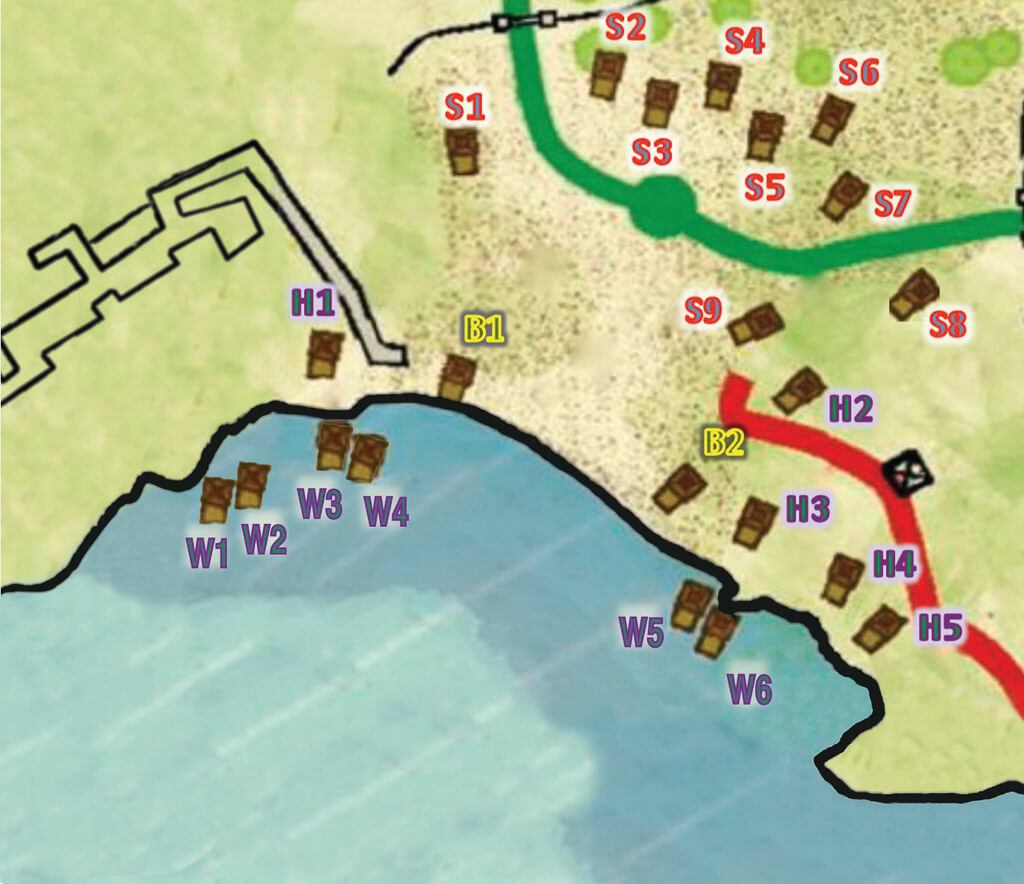 Labadee Haiti view from the Allure of the Seas.

Labadee Haiti Shore Excursions.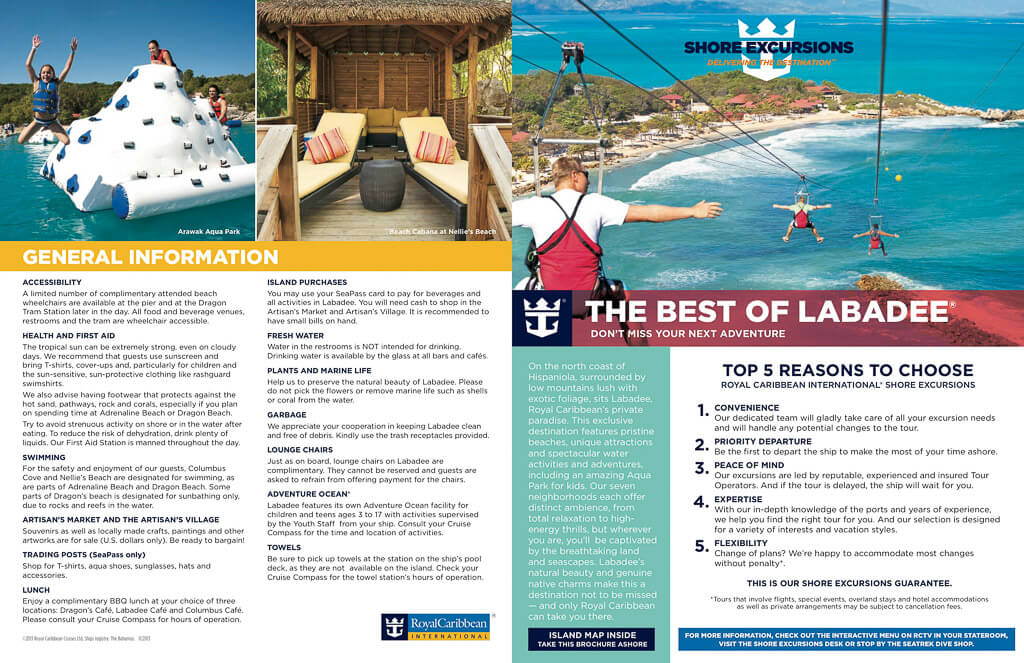 Labadee Haiti Zip Line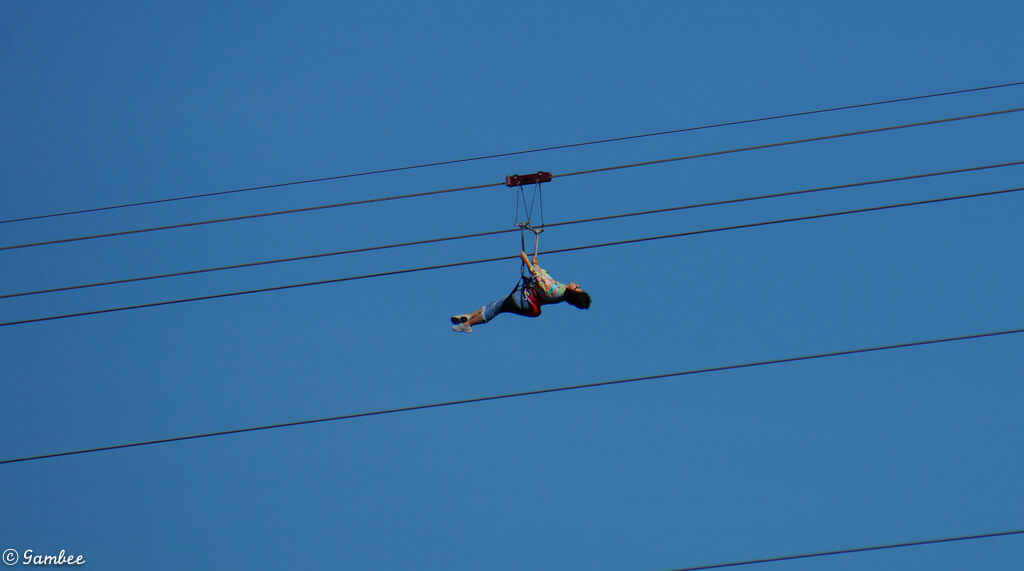 This Tram will take you all around Labadee Haiti for free.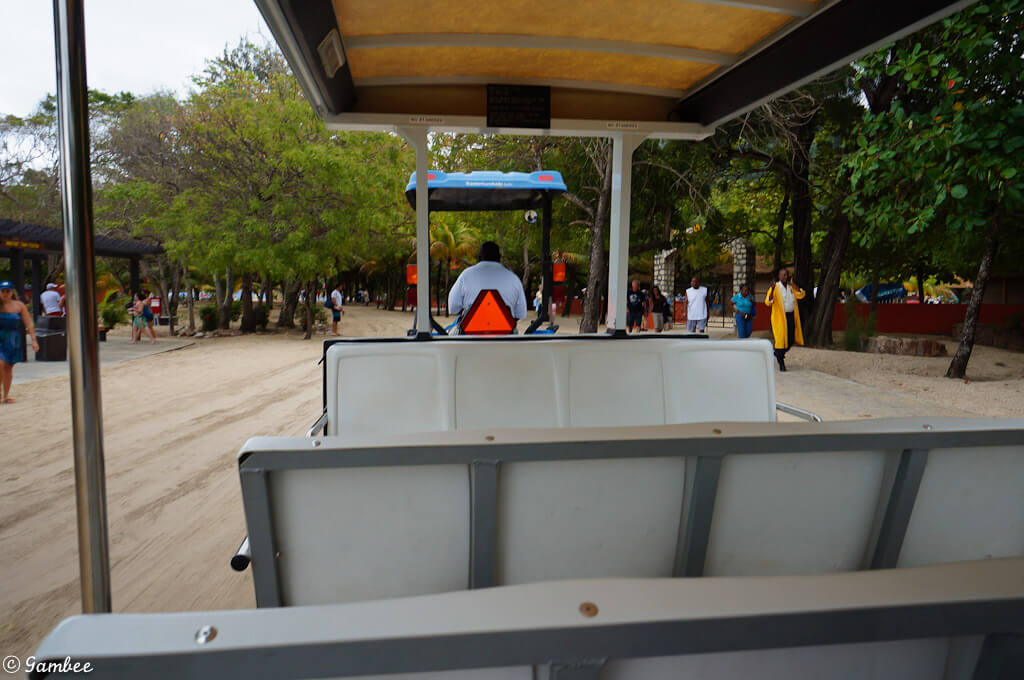 Labadee Haiti is a very nice island getaway, but it comes with a few flaws. For those of you looking into snorkeling, this stop offers little very little in that aspect. The beaches tend to be cloudy, and seaweed can be abundant, I struggled to find few groups of fish. Another big problem that seems to bother many, is how rocky the beaches are. They are loaded with shells and rocks, I seriously recommend bringing water shoes to make it easier on your feet.
Labadee Haiti Water park and Water slide.

Labadee Haiti Map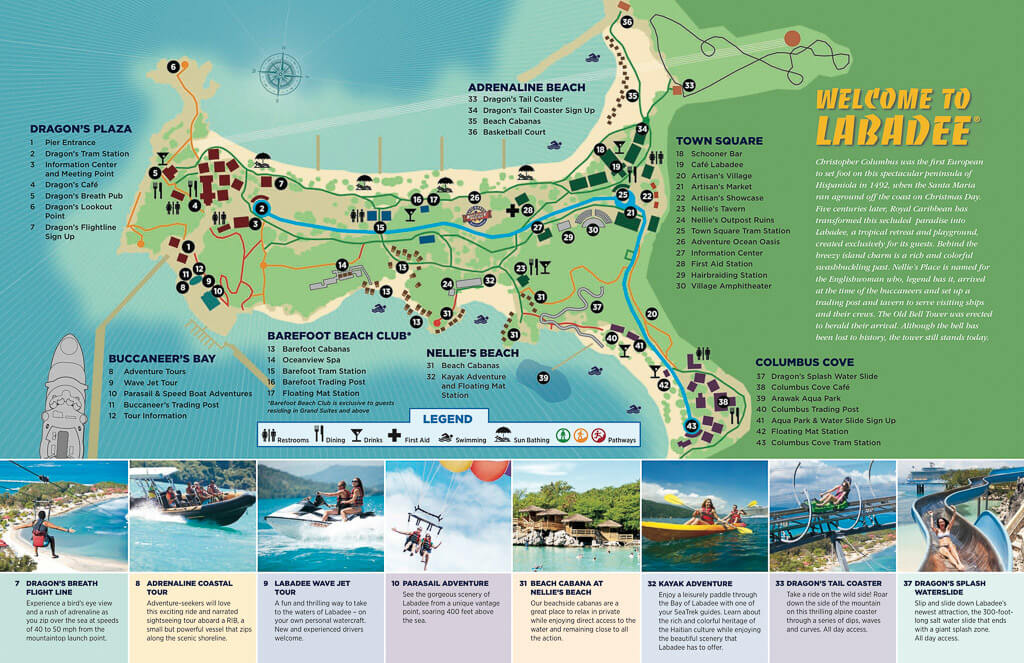 The lounges and clam shells are free, however when you ask a local to set it up for you they expect a tip. If for some reason some people are not giving them a tip, they will ask for it, and until they get it. I recommend you bring singles, I knew about the tip ahead of time, and I had brought money. But when I got there I realized I only had large bills, I asked him if he had a change and he said yes. After he was done setting it up, he told me he had no change, I ended up tipping much more than is normally tipped.
For those of you looking for a stop that includes cultural sighting of Haiti, this is not the port for you. You will learn very little about their culture in this stop. The peninsula is fenced in, and security guards stand near the fence ensuring that the locals do not trespass into the property. It is a very sad situation to be in, some people like me feel odd in this kind of situations. That is why I chose to stay far from the fence so I don't have to witness that.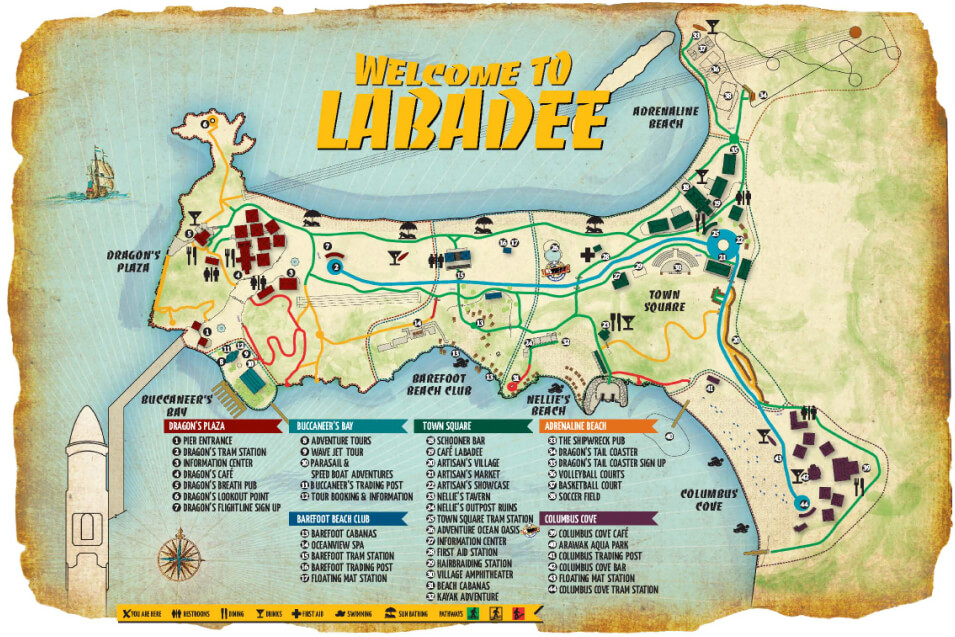 Short Labadee Review
We have been there twice already, the second time unfortunately we had horrible weather, and we could not do that much. Overall the peninsula will offer lots to do for people of all ages, it can be a great inexpensive stop or a very expensive one if you choose to do so. If you are thinking about a Western Caribbean cruise and it stops in Labadee Haiti, I am sure you will a great time. Just don't expect much in the snorkeling department :D. I have a tone more information about Labadee in my Allure review, as well as Labadee Haiti pictures, for that please click on the link below.
For more information about Labadee photos click here(Allure Cruise) or here(Silhouette Cruise).