We rented two lounges and an umbrella. It was $20 for the day. It was a bit unfortunate that we only lasted there for a few hours, they were so comfy.
The weather was really questionable.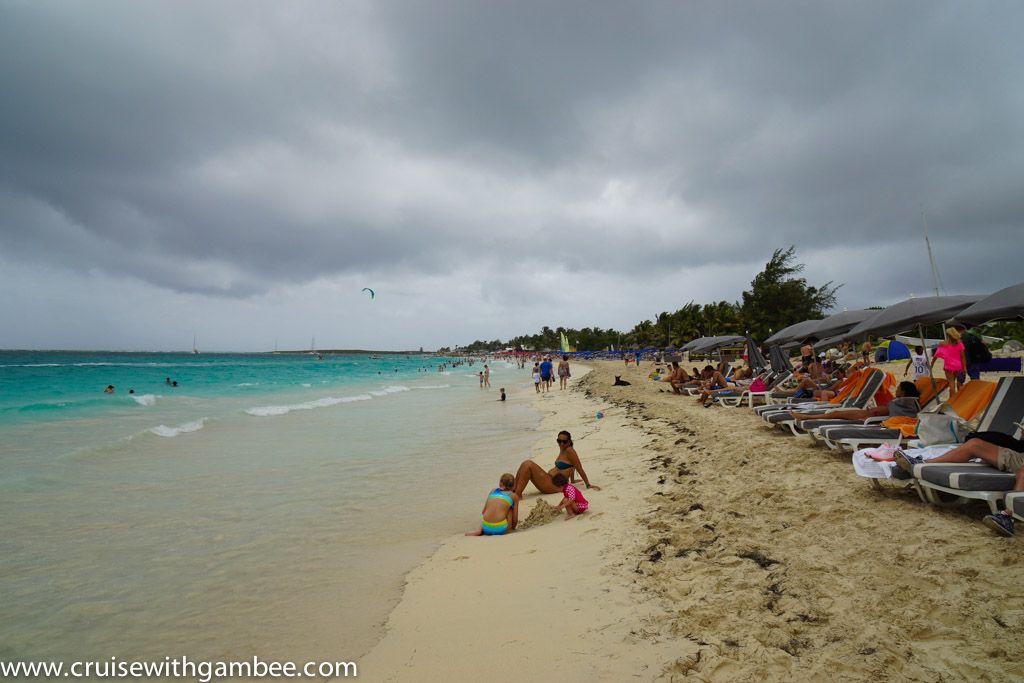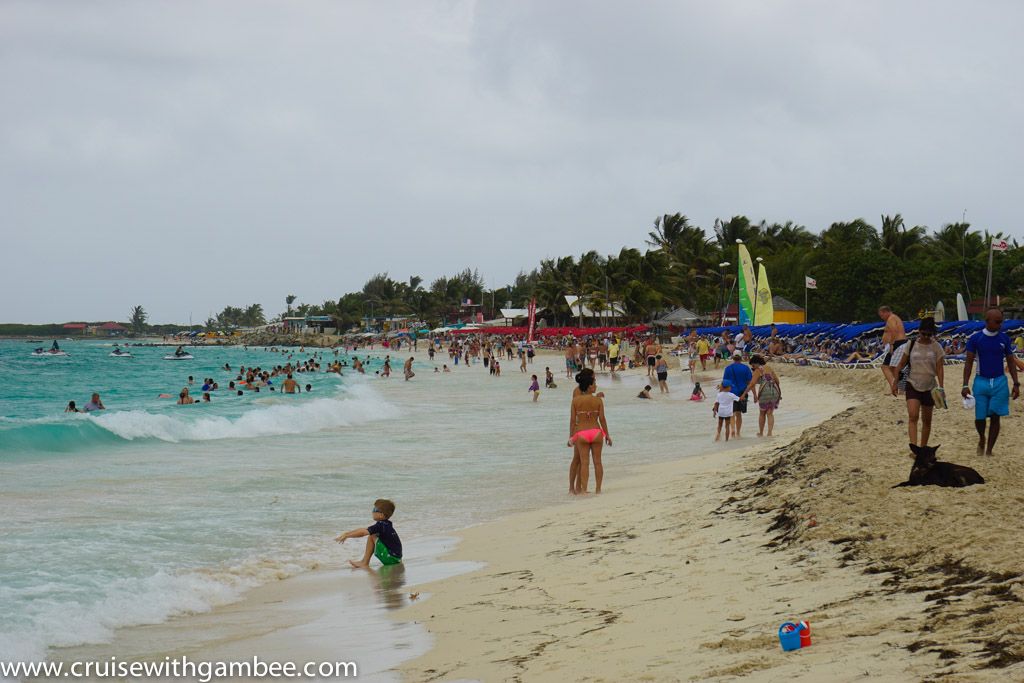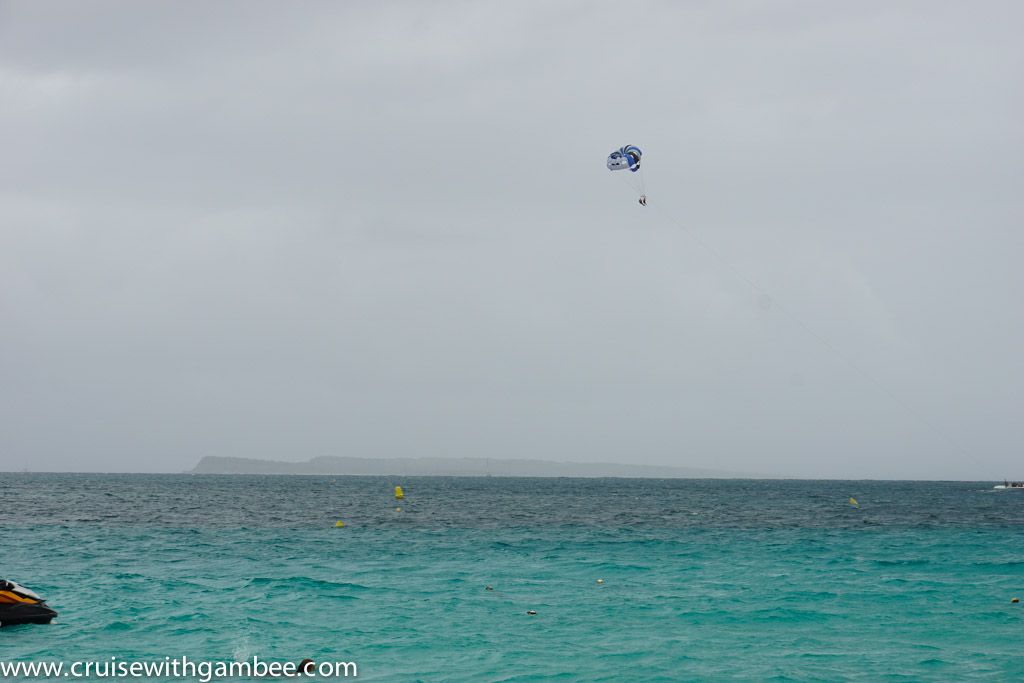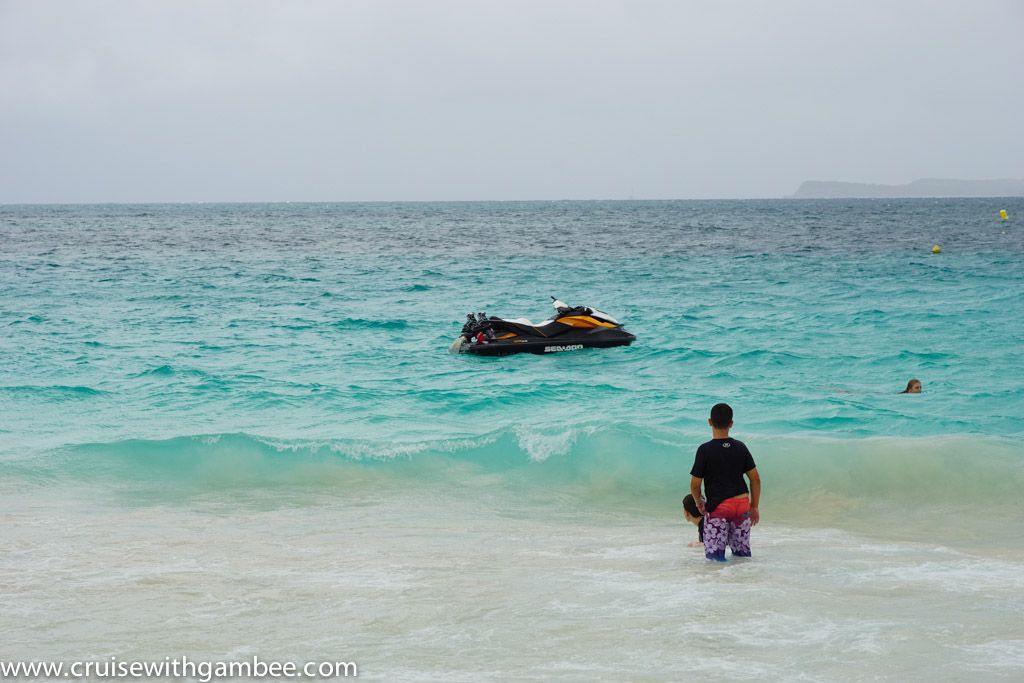 My uncle and I decided to go for a little walk, while mom and aunt stayed and relaxed. Well, it was not that little, it was actually rather long. I think deep inside my uncle wanted to get to the nudist beach
,

but it was a very long walk.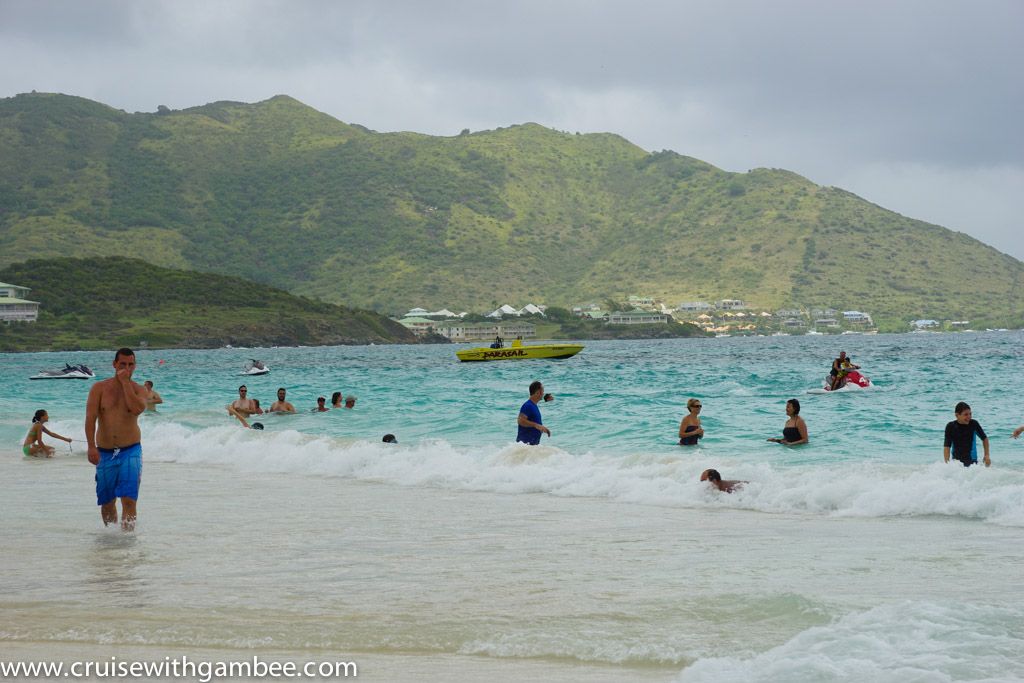 He did not look very friendly!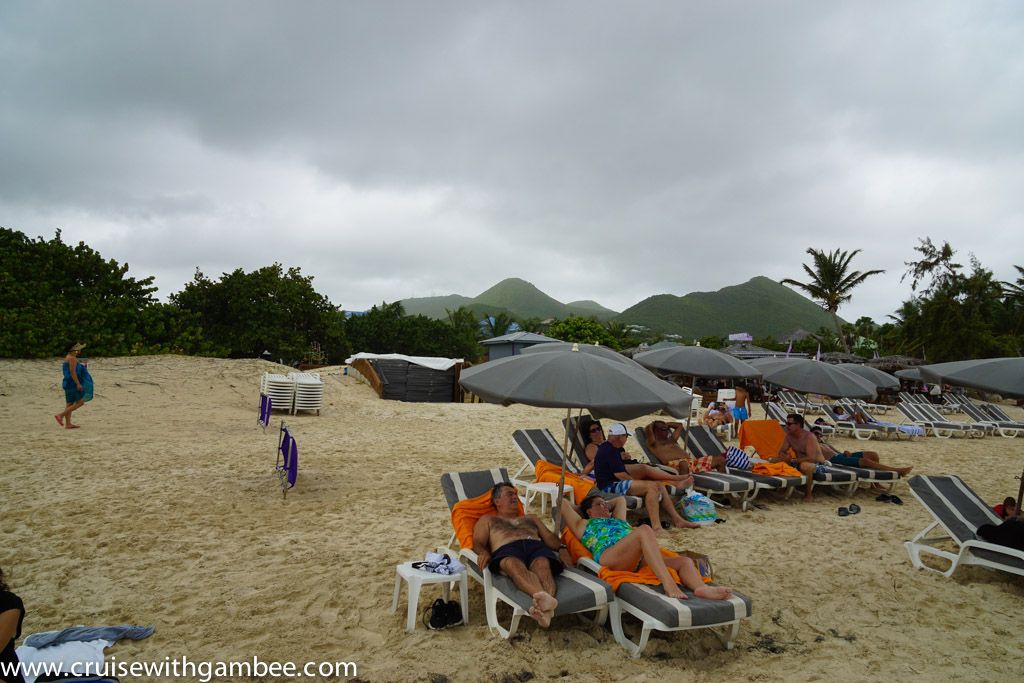 The weather was really bad at that time! And it was about to get much worse! The good thing is that is that the rain only lasted about 4 minutes
,

maybe less.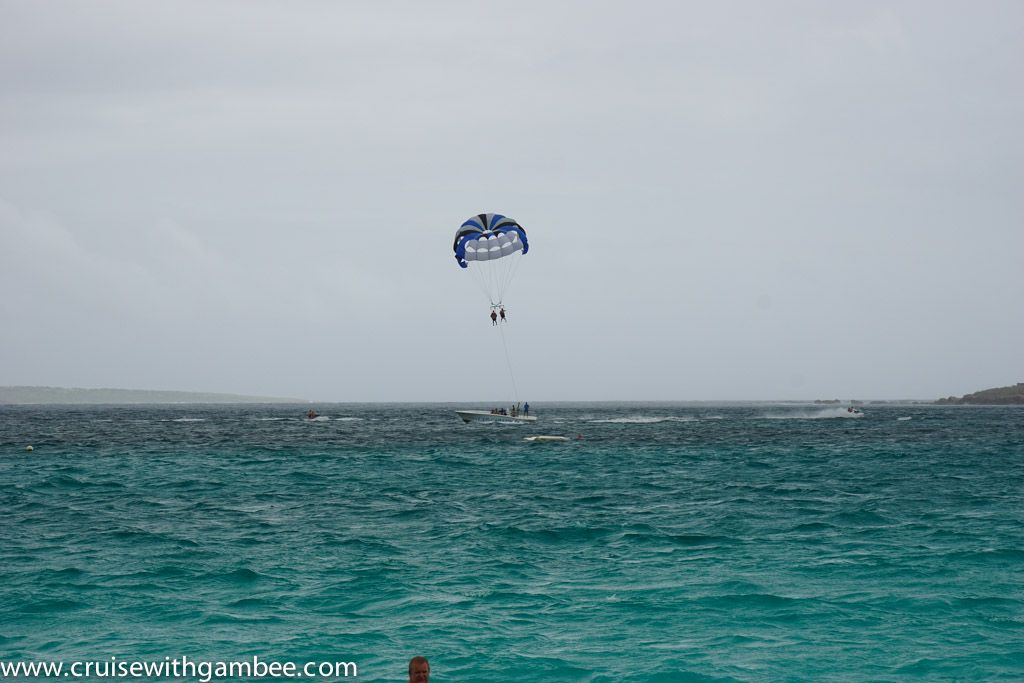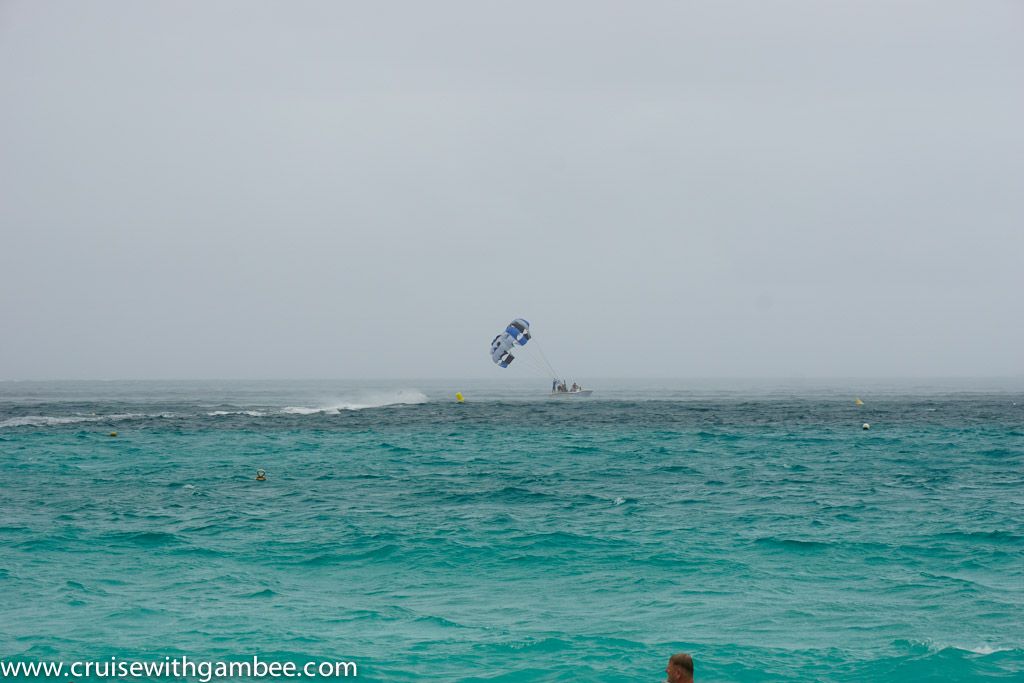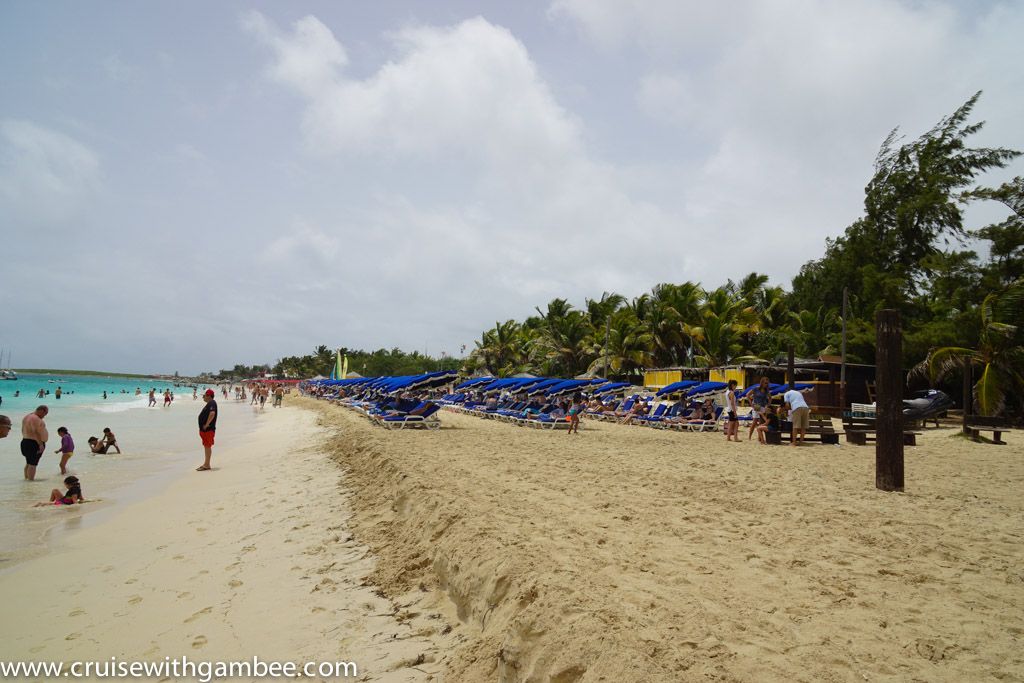 Like I said most beach resorts rent 2 chairs and an umbrella for $20, some include 2 drinks with it, not ours.
I am telling you, I could spend the entire day there. I think I will have a really hard time deciding what to do next time I visit St. Maarten!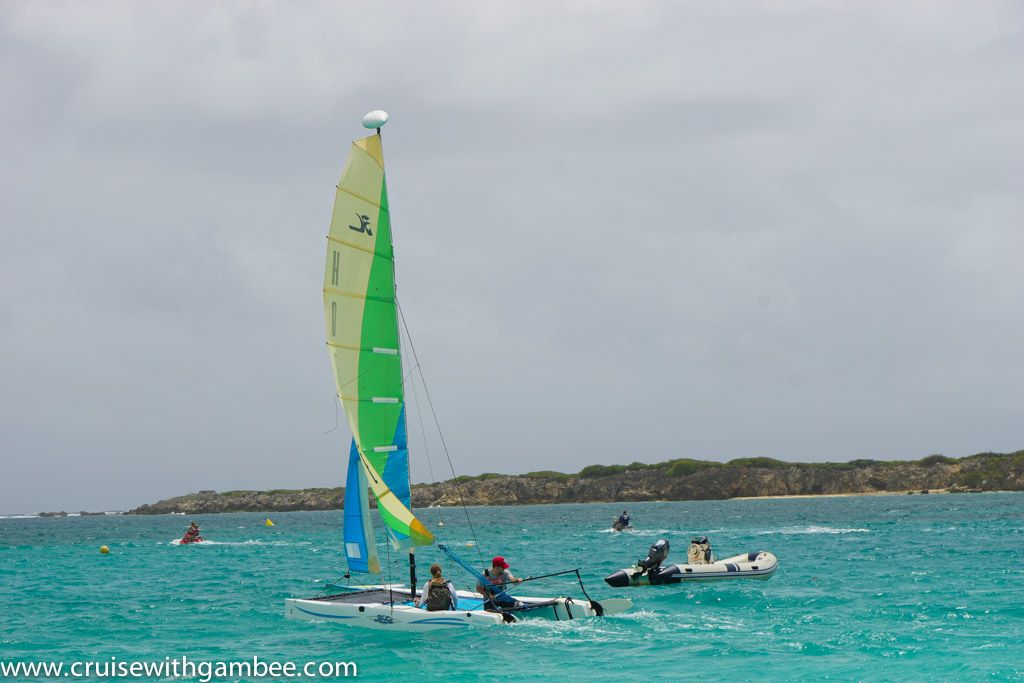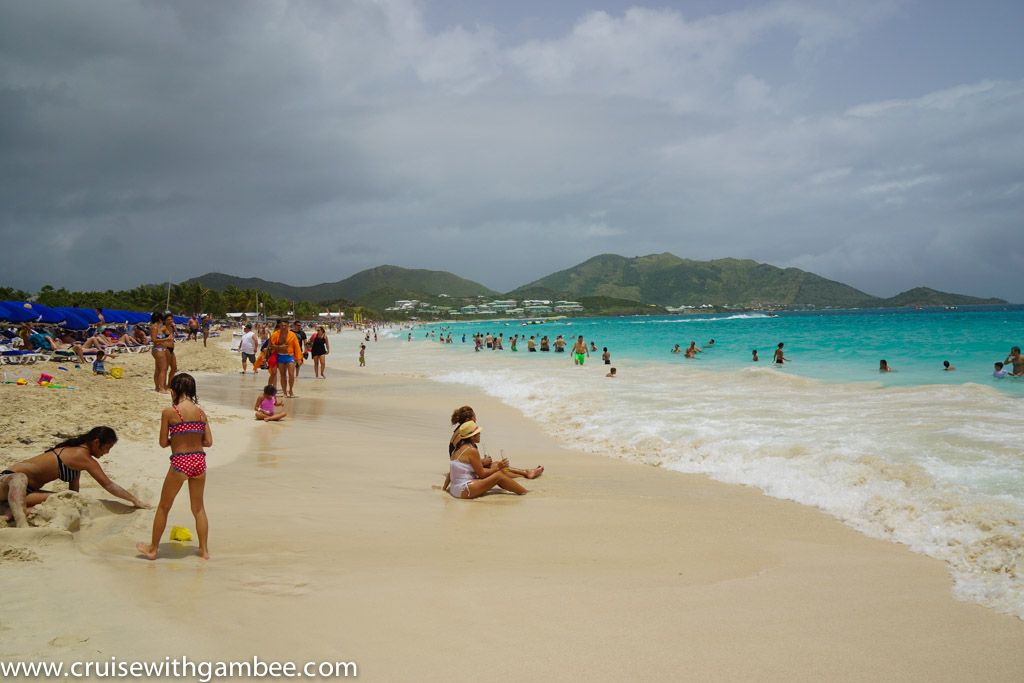 I have never tried kite boarding, but my cousin in Colombia is pretty experienced at it. I think I might give it a try one day. I have to find a partner that is interested in all these types of extreme sports to get back out there.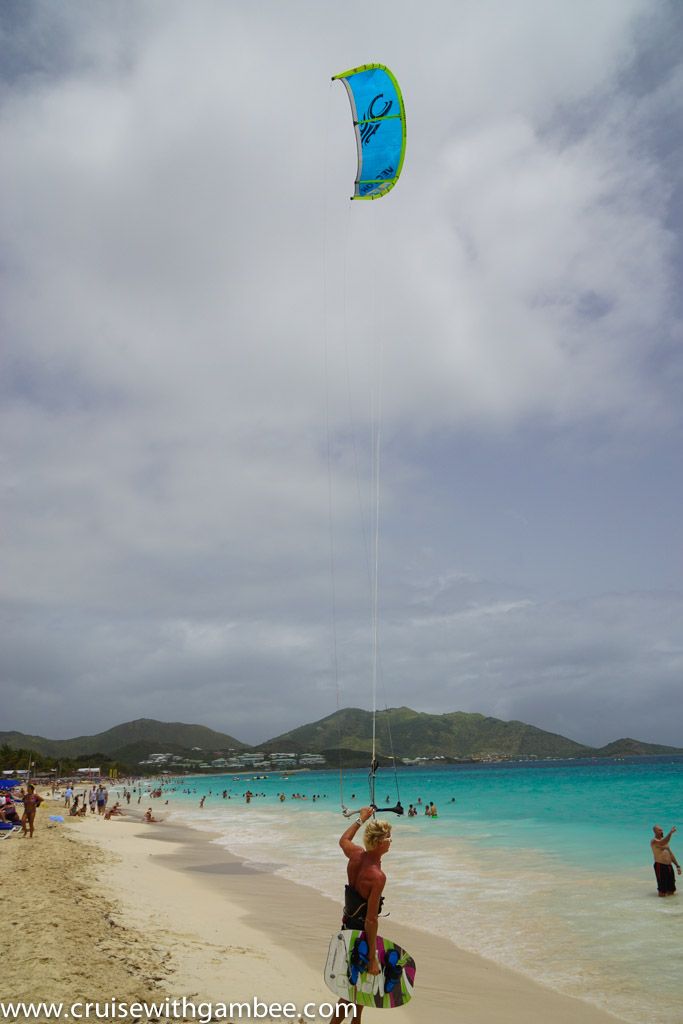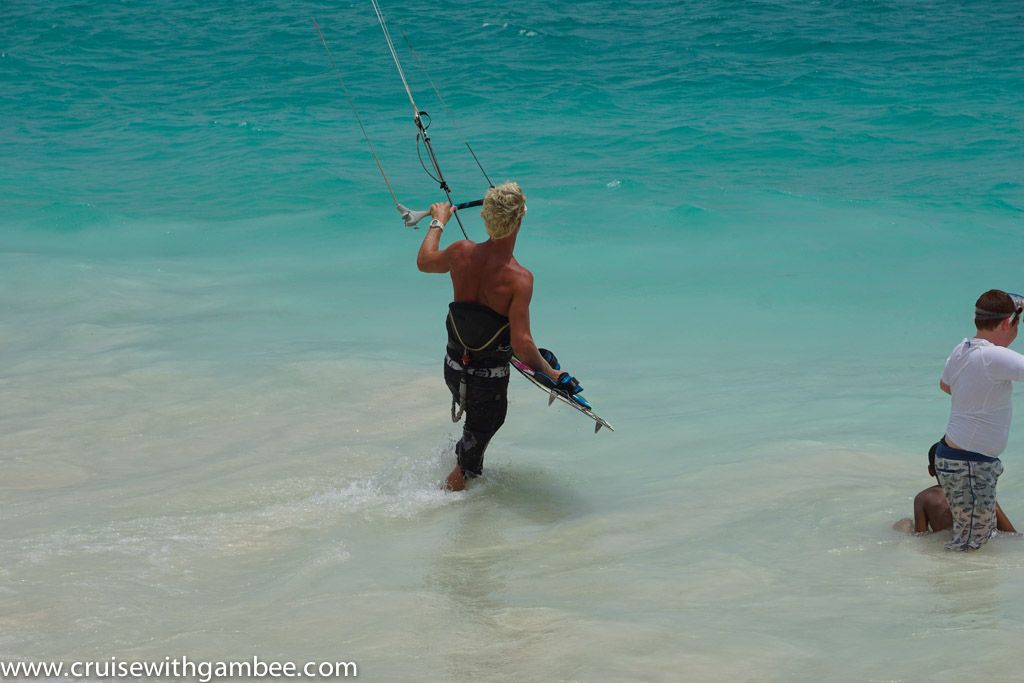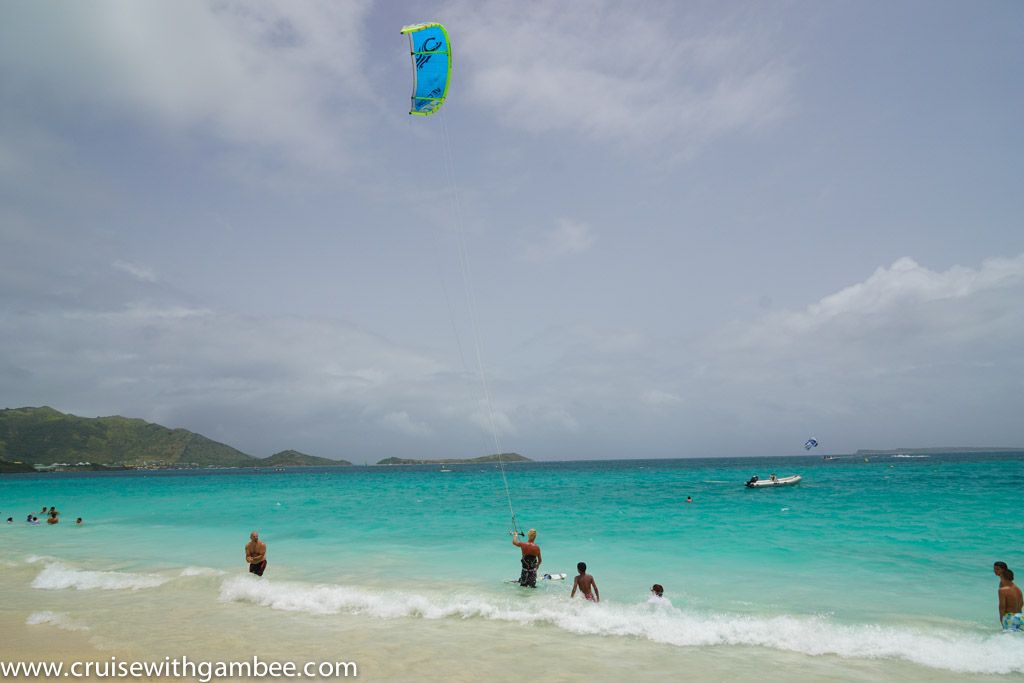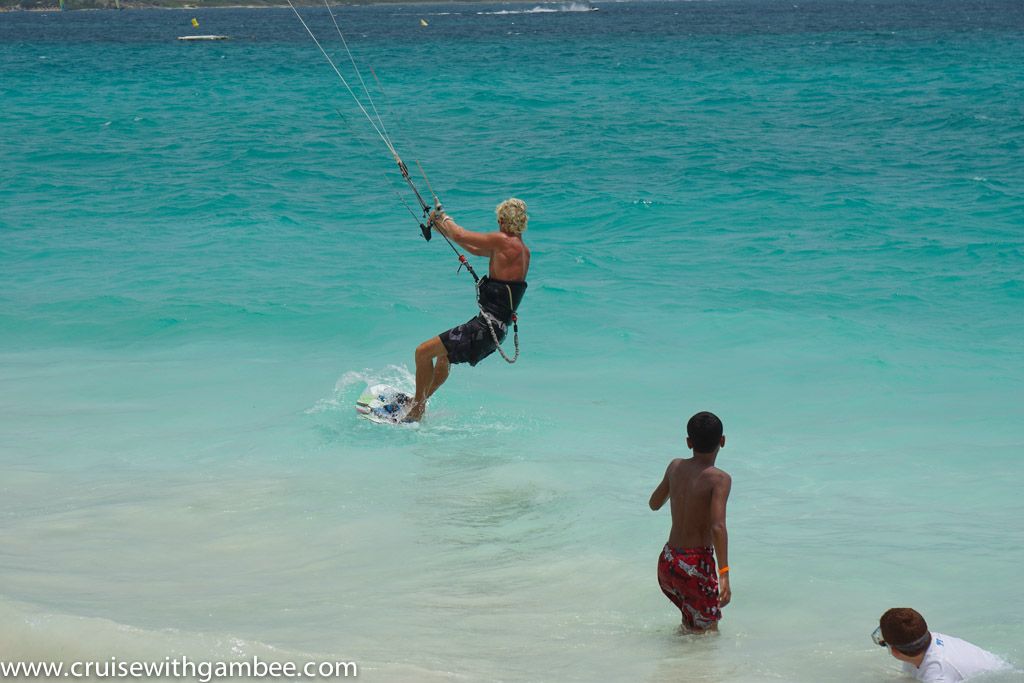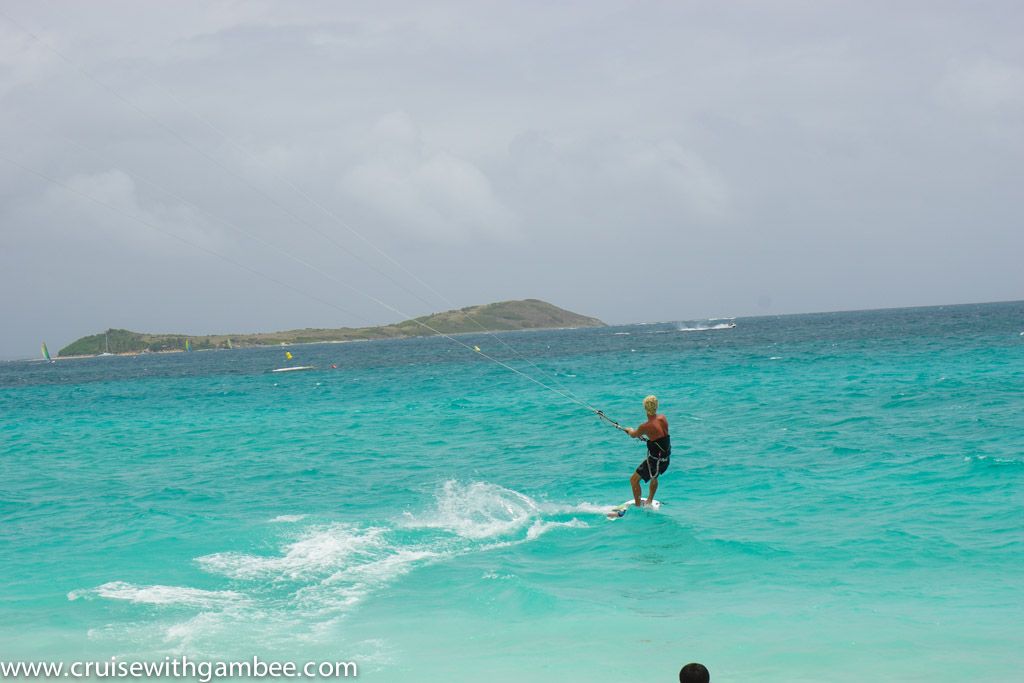 There are plenty of restaurants in that area.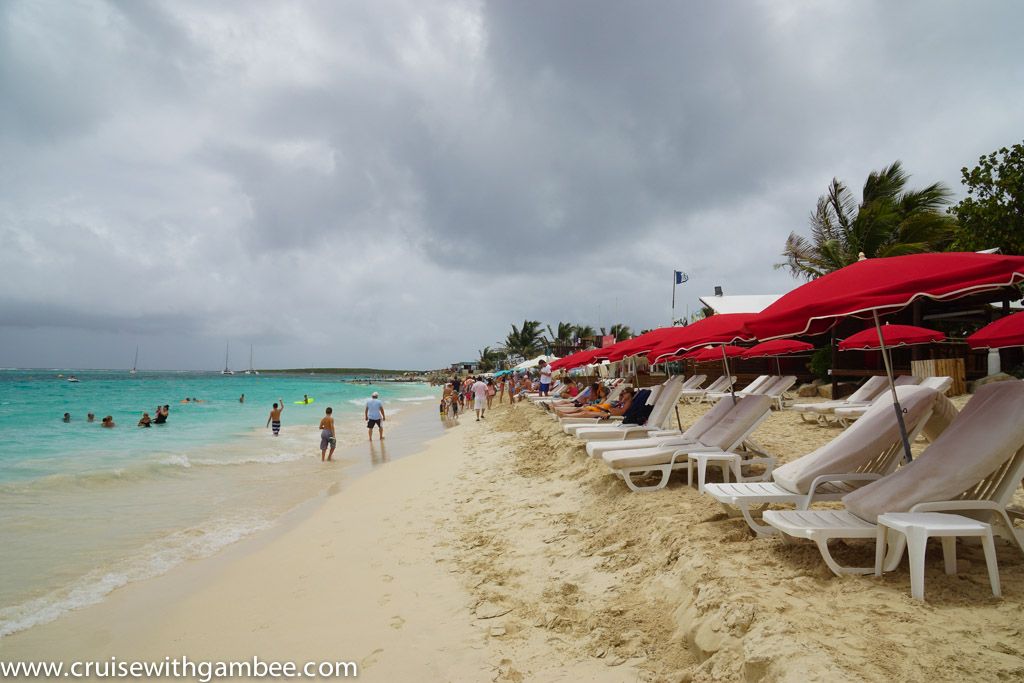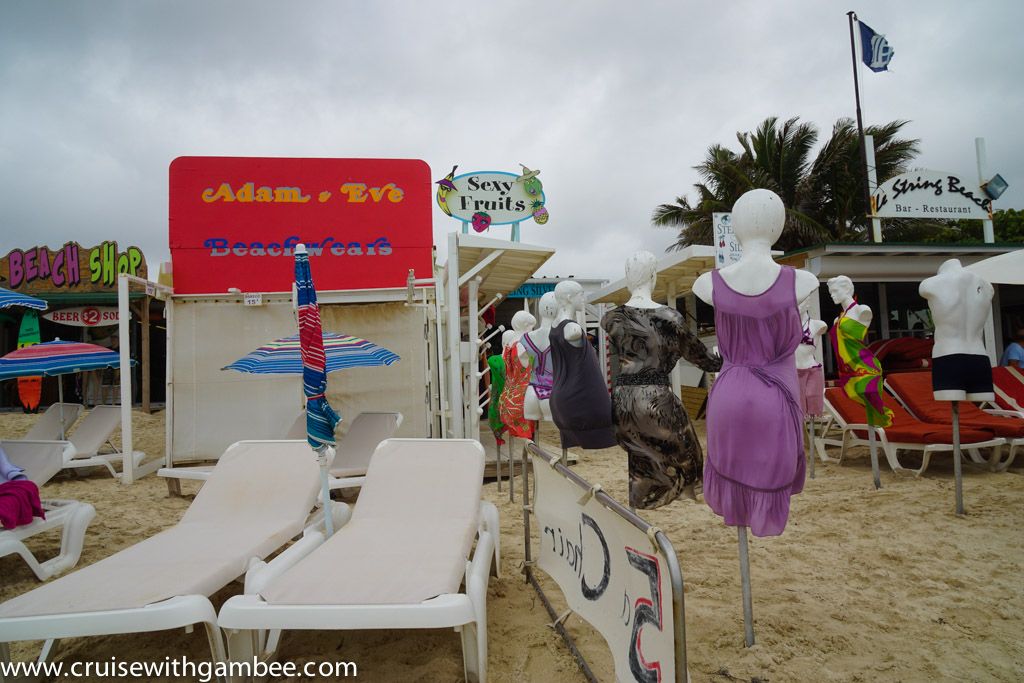 Orient Beach has everything that you would need in a Beach, and I mean EVERYTHING!!!!!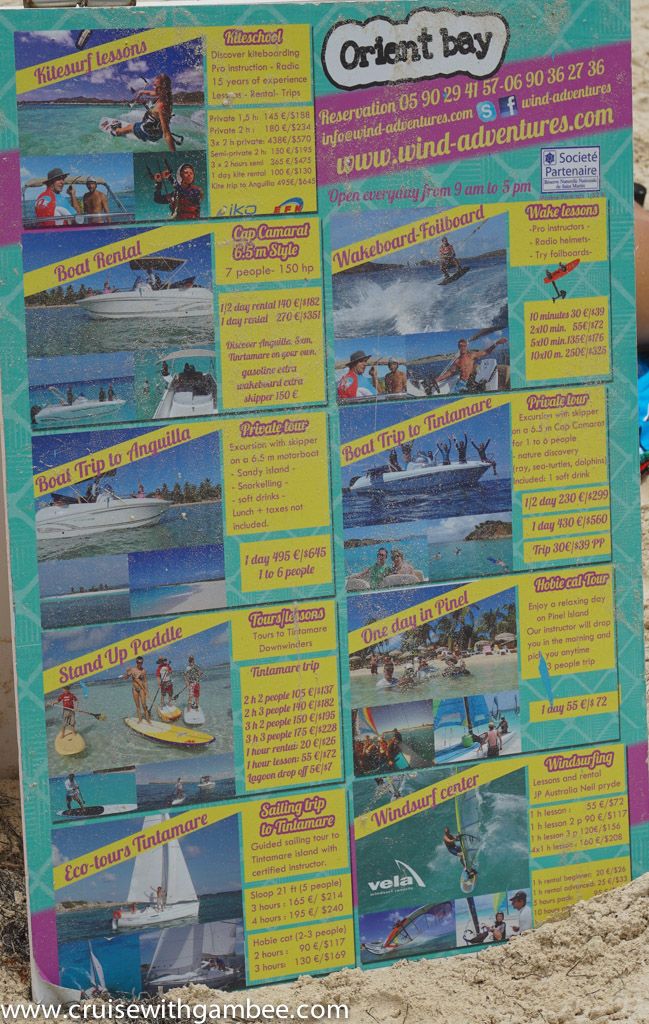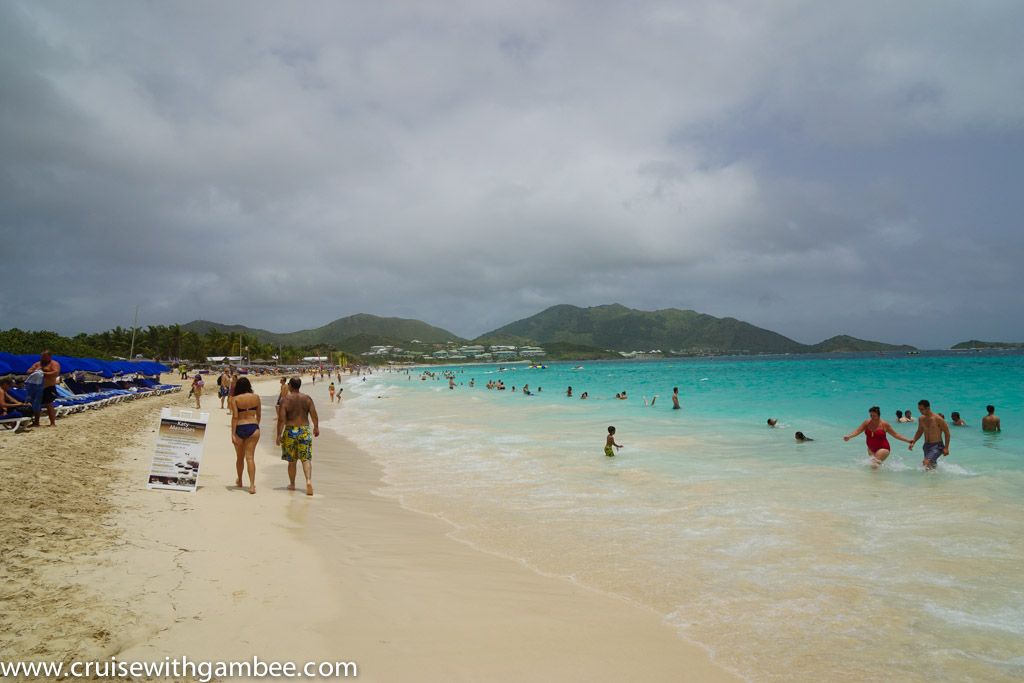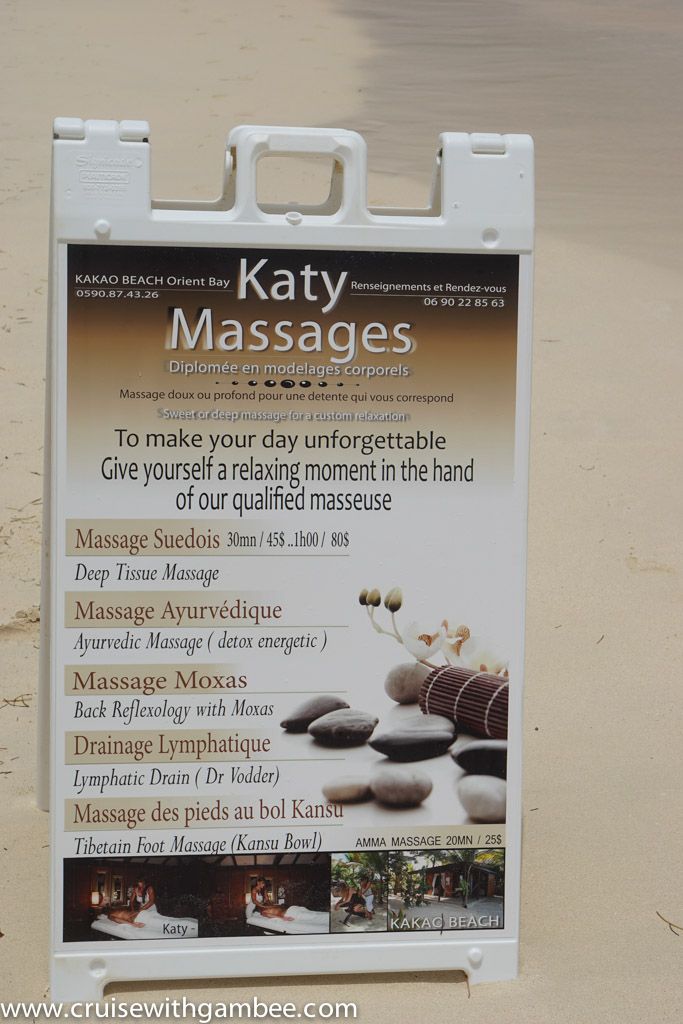 The weather started getting really bad and we agreed to head back to our meeting place. Plus, I was starting to get tired and I just wanted to relax in the lounger and sleep. For some reason I did a lot of sleeping in this cruise, I think it might have to do with taking all those summer classes and everything that have happened this year. I find myself being very tired, hopefully it will pass soon.
We got back to mom and they all went looking for a restroom and some shops. I took ownership of one of the lounges and just relaxed there.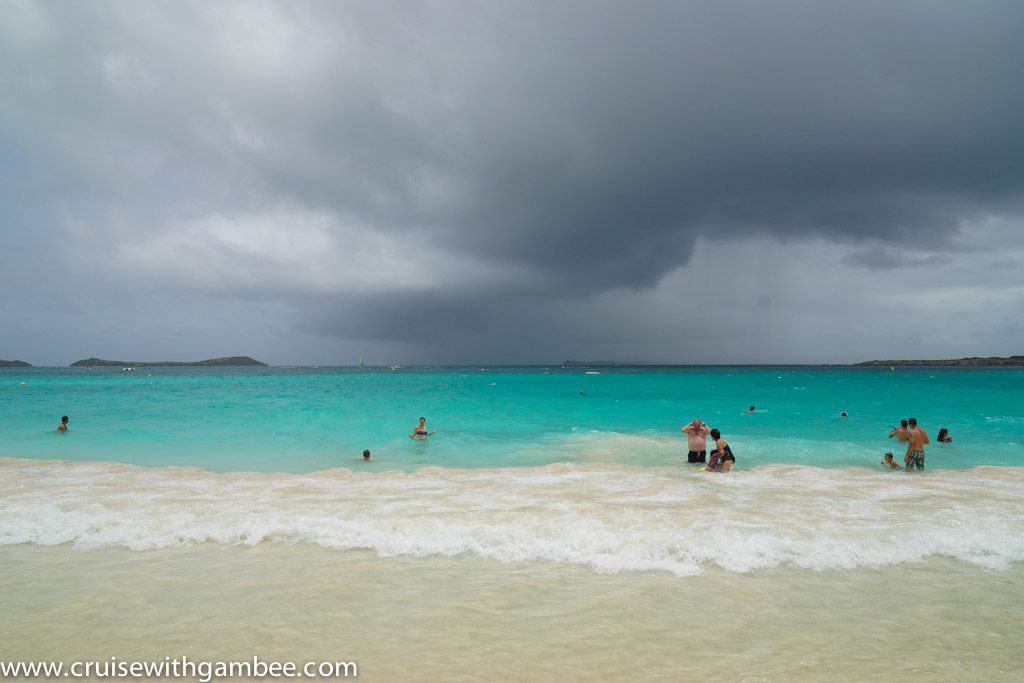 Pretty soon the rain hit us and it was a storm, by the time I was getting ready to run for shelter, the rain quit! It was that fast!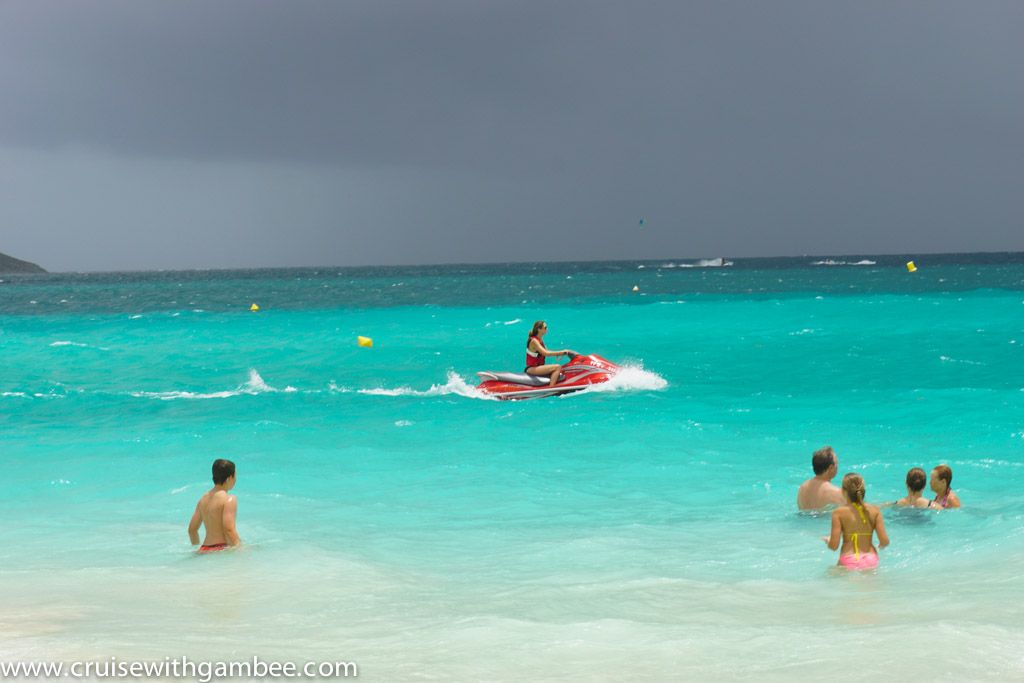 Here is my uncle getting hit by a wave!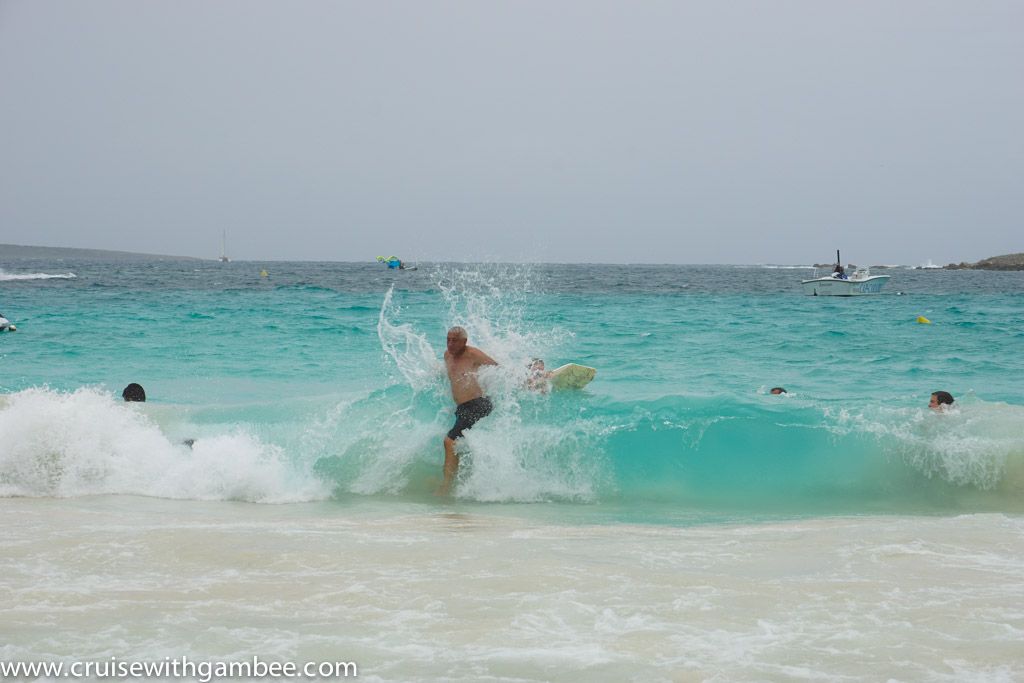 But of course he cleaned his shoes and then placed them on top of my sandals, tstk tsk, tsk. Lol. Then again my sandals were pretty dirty in the first place.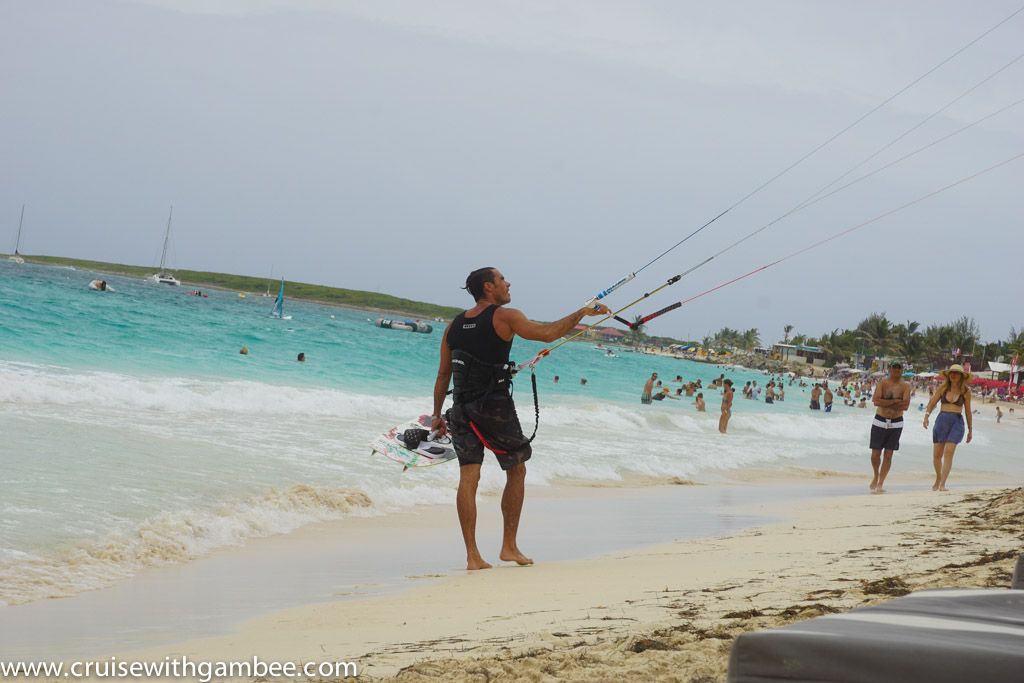 I pretty much passed out on that lounger. I could have stayed there the entire day, no question about it!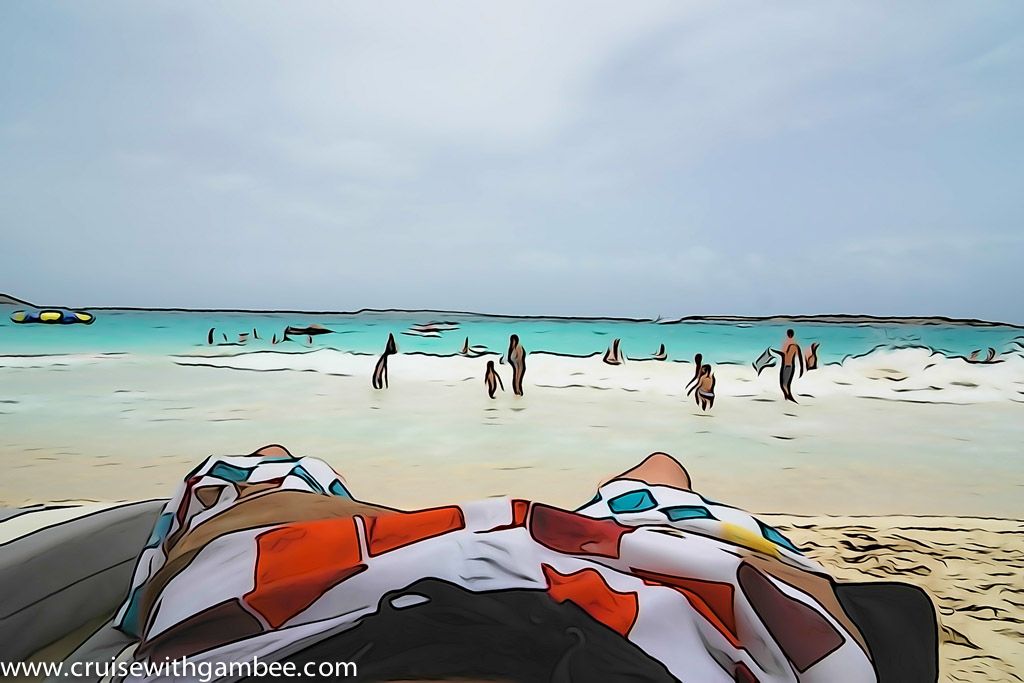 The stop at Orient beach is about 2 hours. Oh by the way this was tour #2 of Bernards, I believe we paid $45 per person. While the tour was fantastic, and it was the perfect way to spend our first time in St. Maarten. I think that next time I will head to one beach and stay there the entire day. Figuring out which beach will be the hard thing to do.
My alarm went off, and that meant that I had to wake up and head to the bus.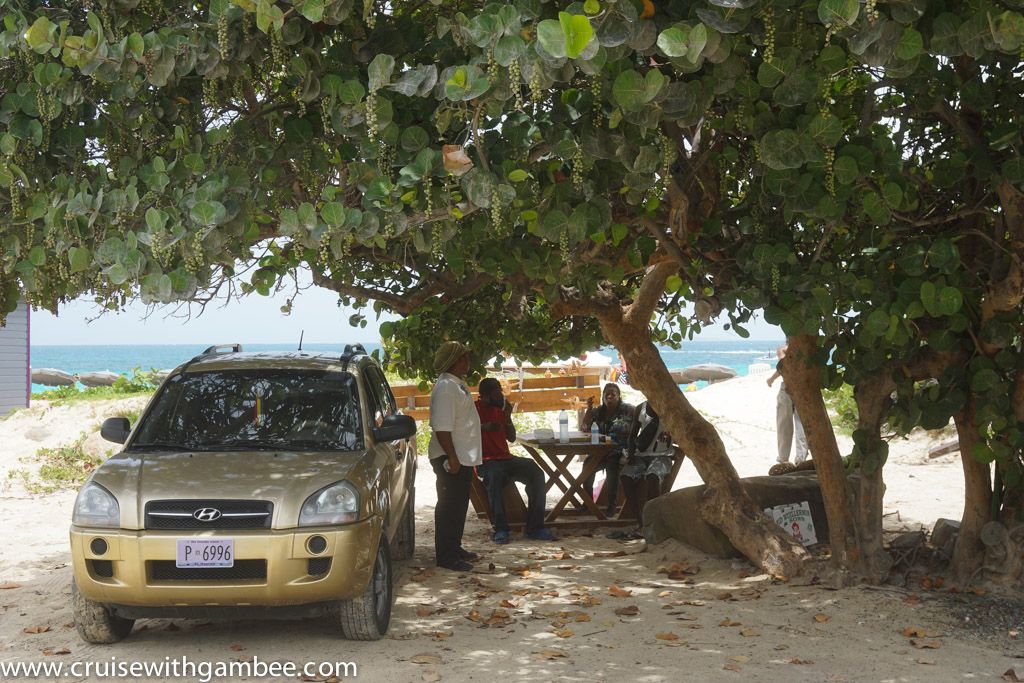 My family was in the bus already, when I boarded I took 3 shots of punch. I remember the Mailman telling us that it was not supposed to be like shots, but hey I am on vacation. Everyone on the bus was staring at me, plus add to that the beer and 2 more shots that I took to my uncle. Then you wonder why we ran out of punch during this shore excursion
.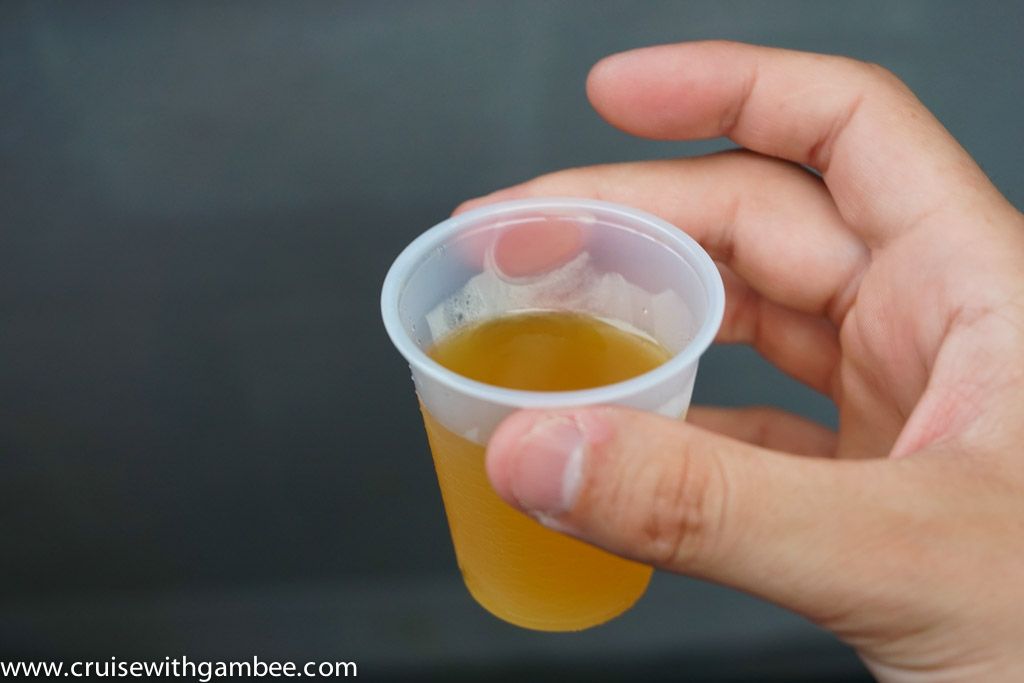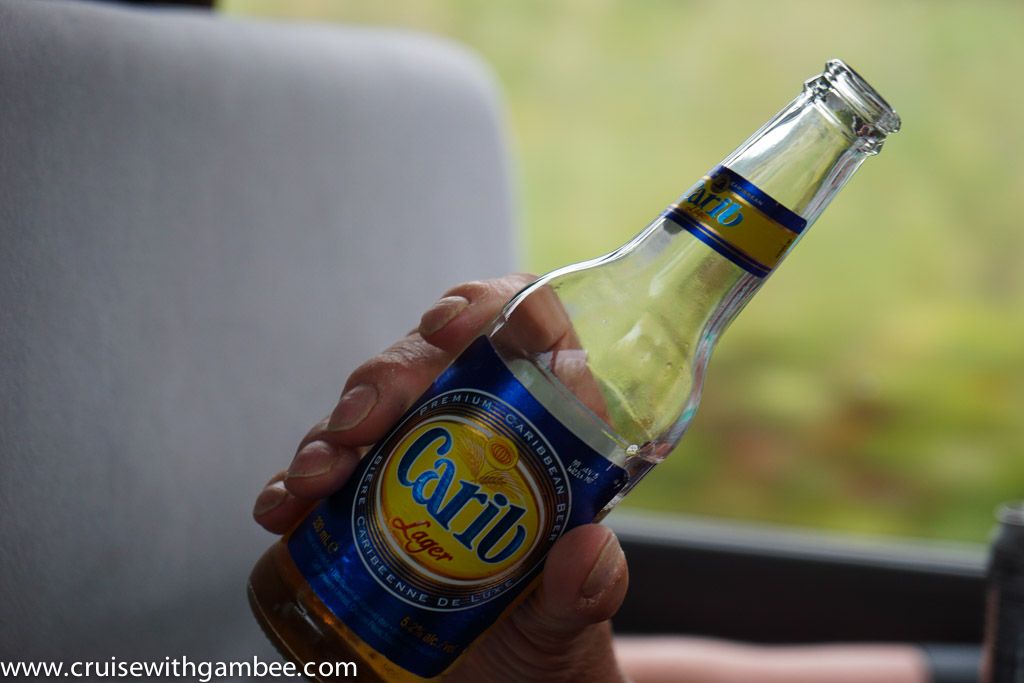 Our next stop was in the French capital, Marigot. It was about a 20 minute ride there. It might be faster if the weather was not that bad.
Personally I wanted to go to a local restaurant suggested by the Mailman, but my family wanted to get their passports stamped with the French stamp and the wanted to go to Sarafina's. So yeah, I was outnumbered. After a little pouting I agreed to go their way
.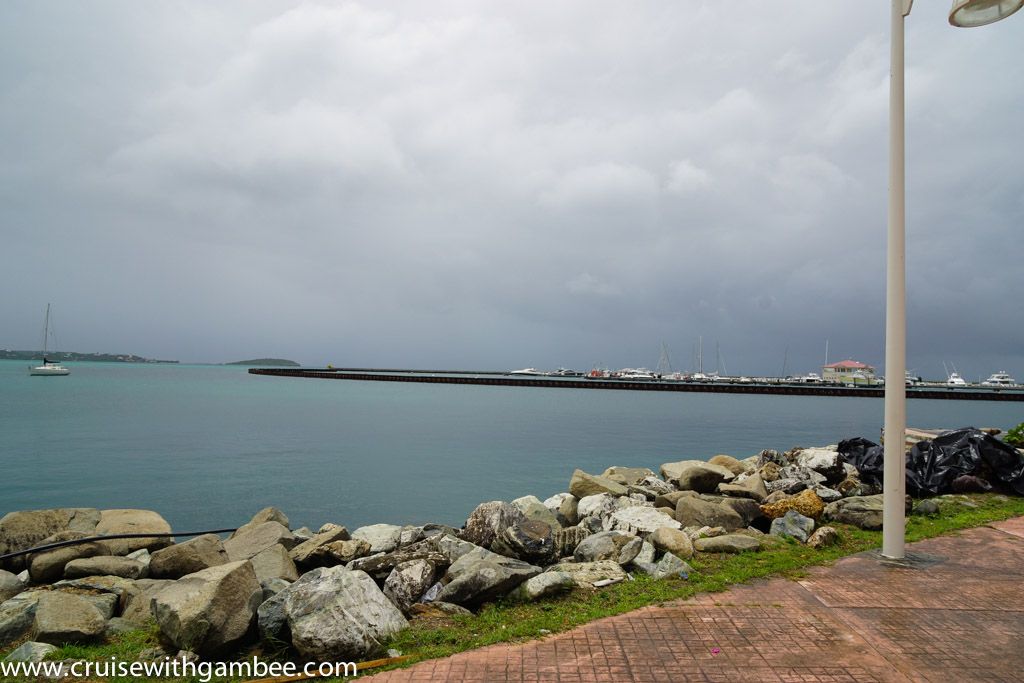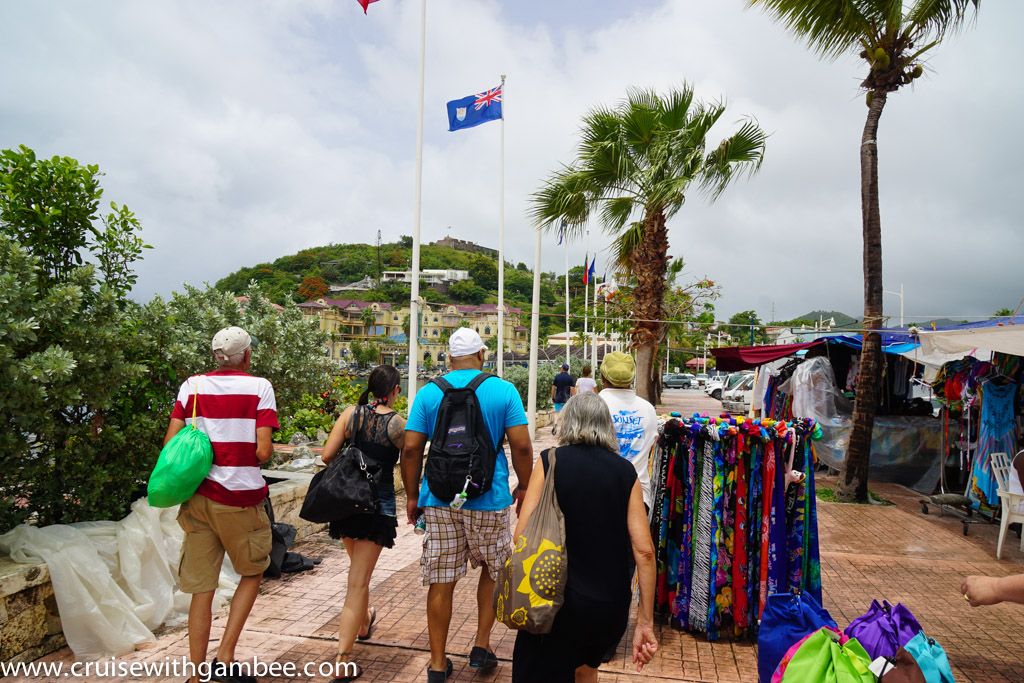 The Mailman stopped with the other folks in the local restaurant, and told us where to go to get the stamps.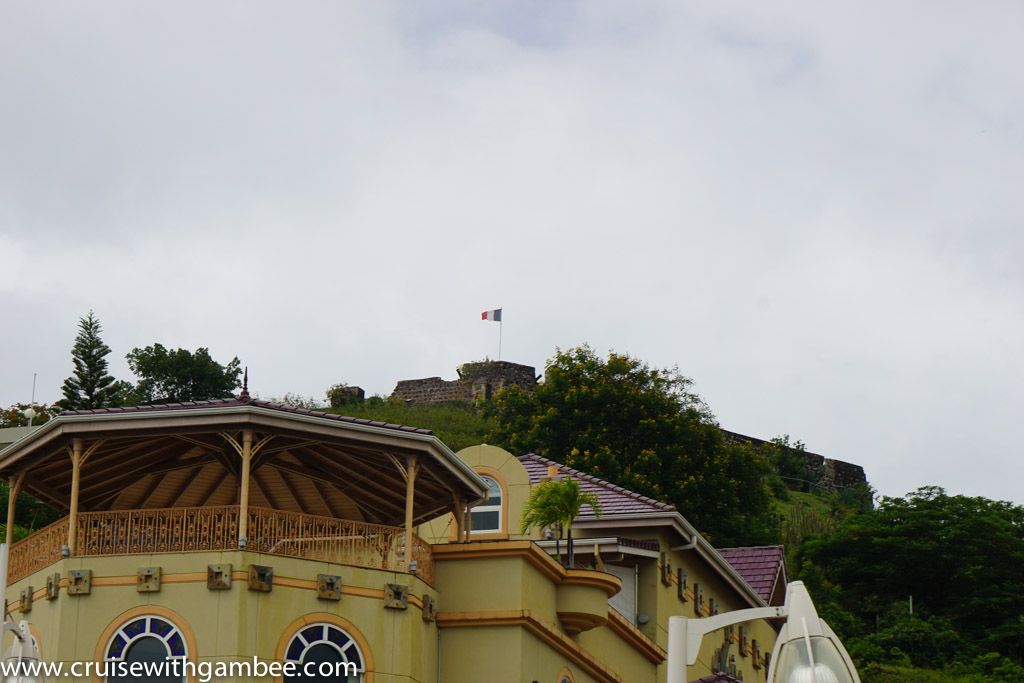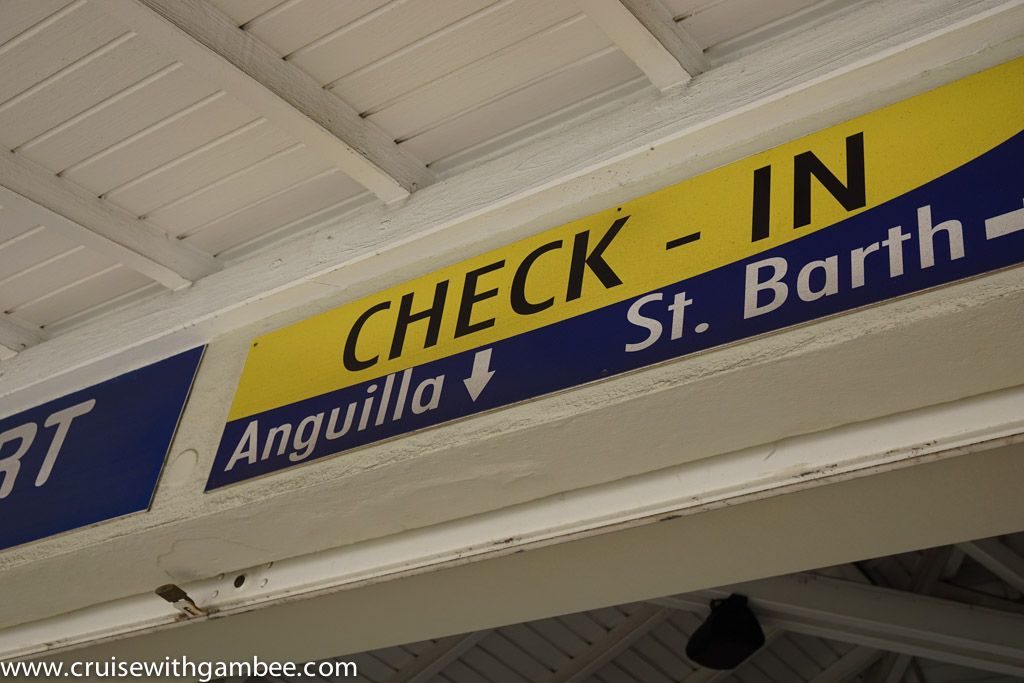 There they are making the line to get their passport stamped. I did not get mine stamped.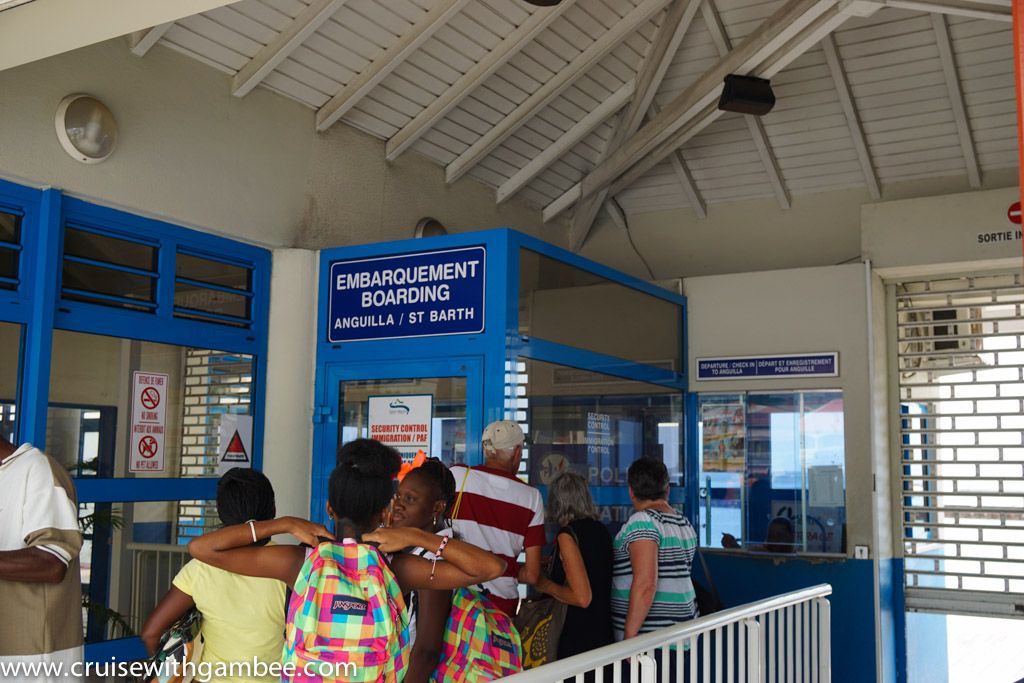 With 3 happy troopers, we went into the shopping area where my uncle purchased one of those fancy and classy shirts. Actually, he bought 2 one for him and one for his wife.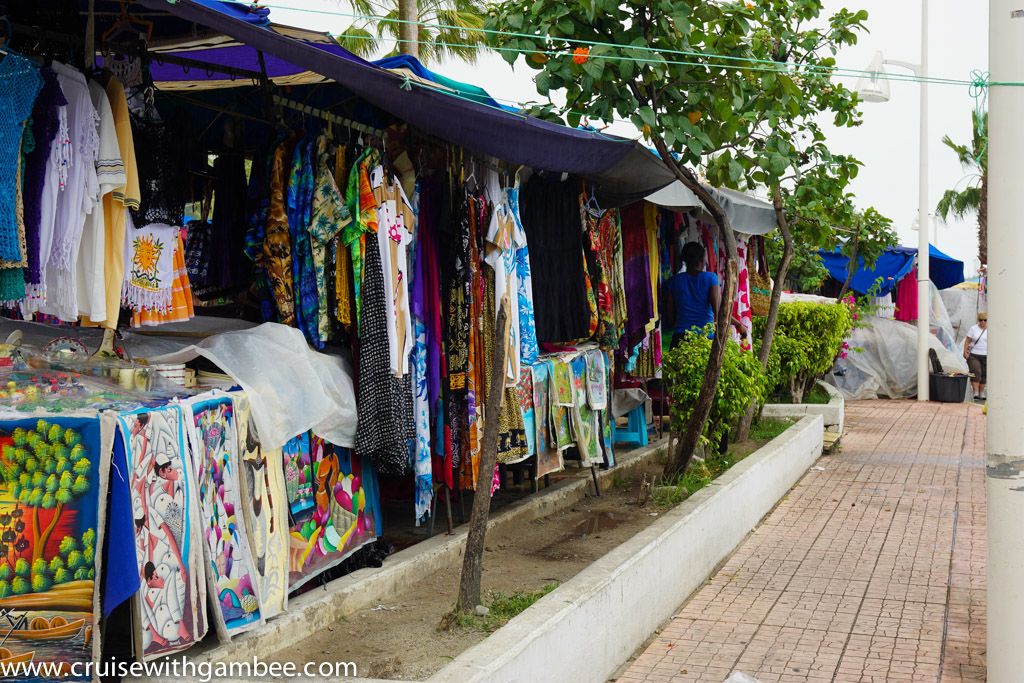 The weather was still gloomy, but it was still hot as hell!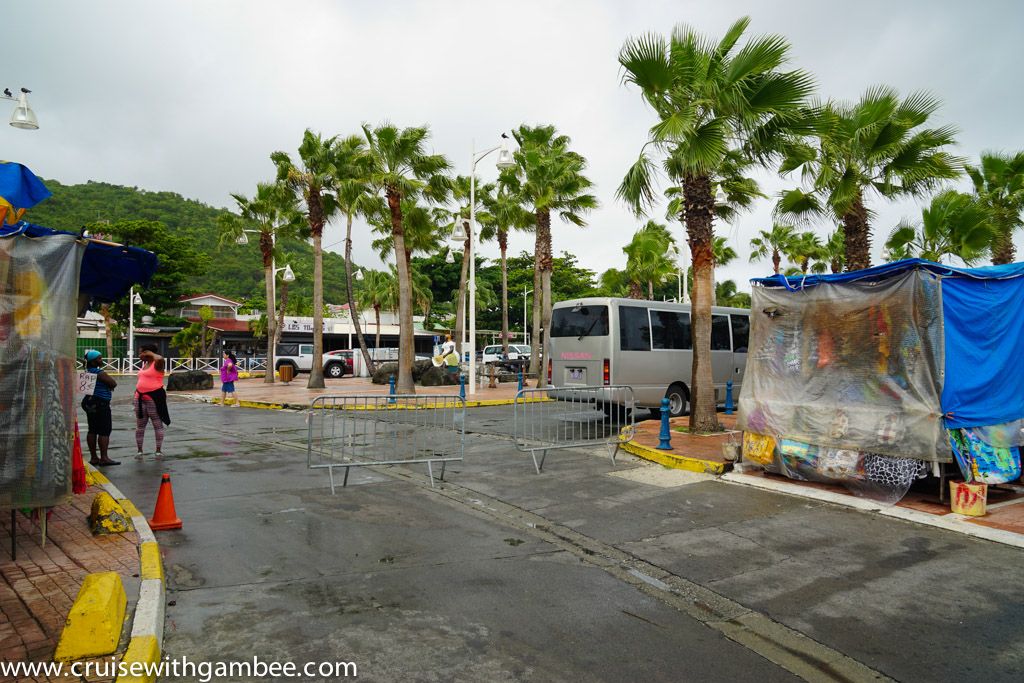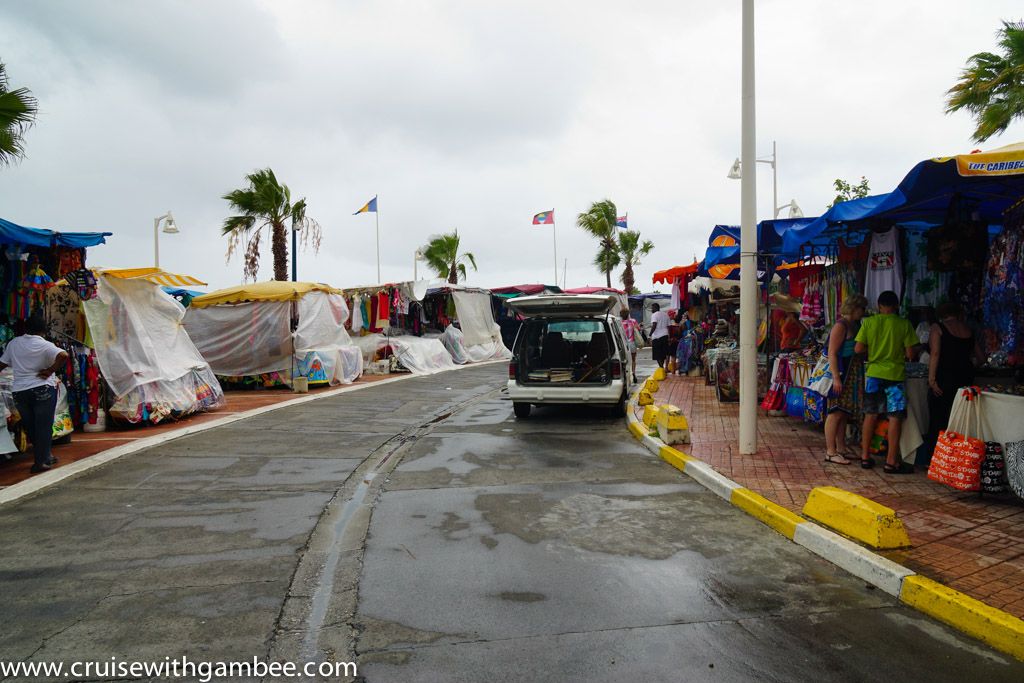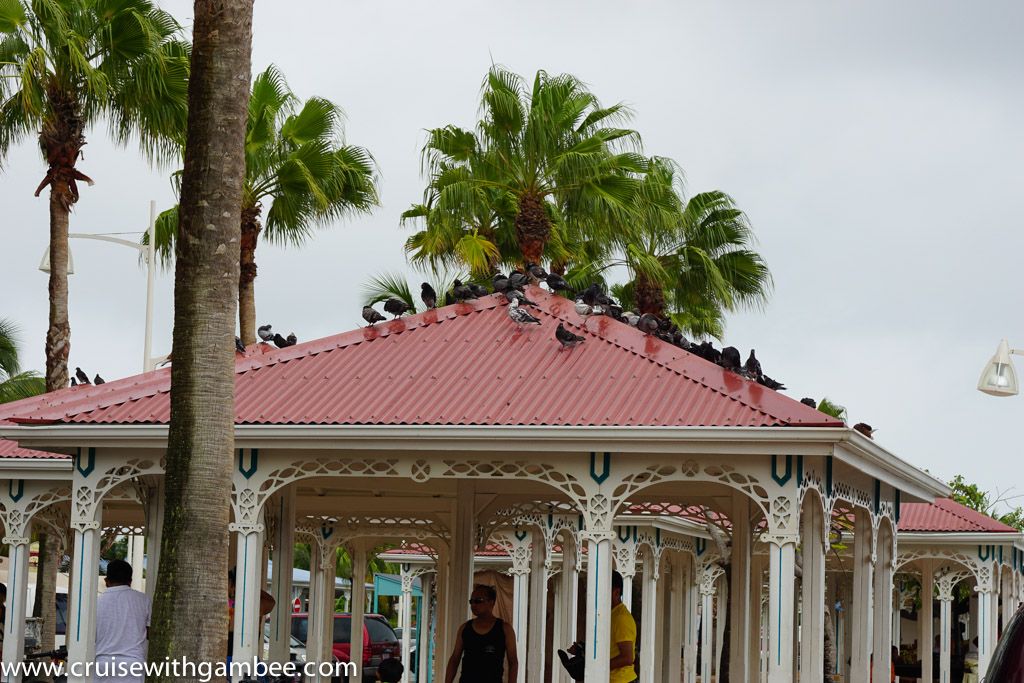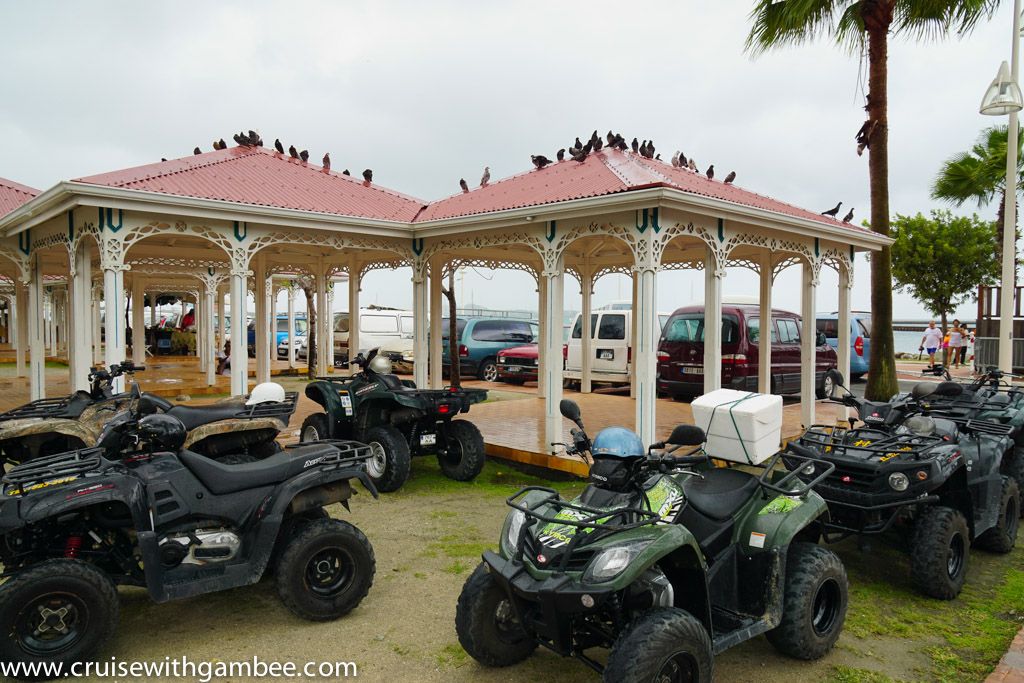 By that point I was starving, so we decided to head out to Sarafina's. The bakery is really very good, but ordering there can be confusing. The menus are in french and the fonts used are a bit confusing. The line also moves quickly, I basically had no idea what I ordered, lol.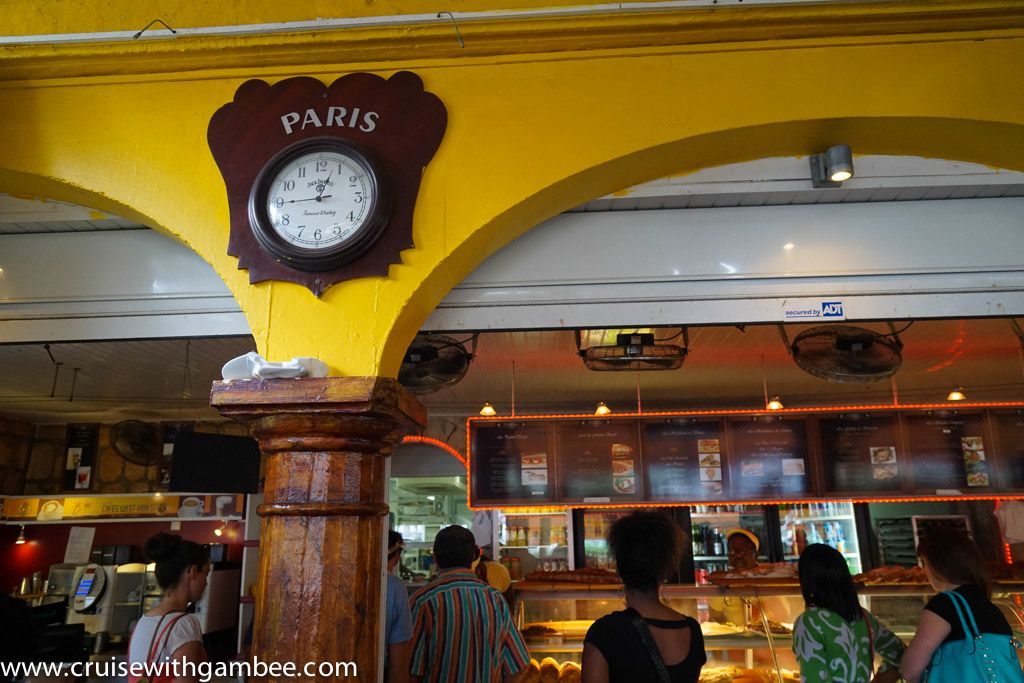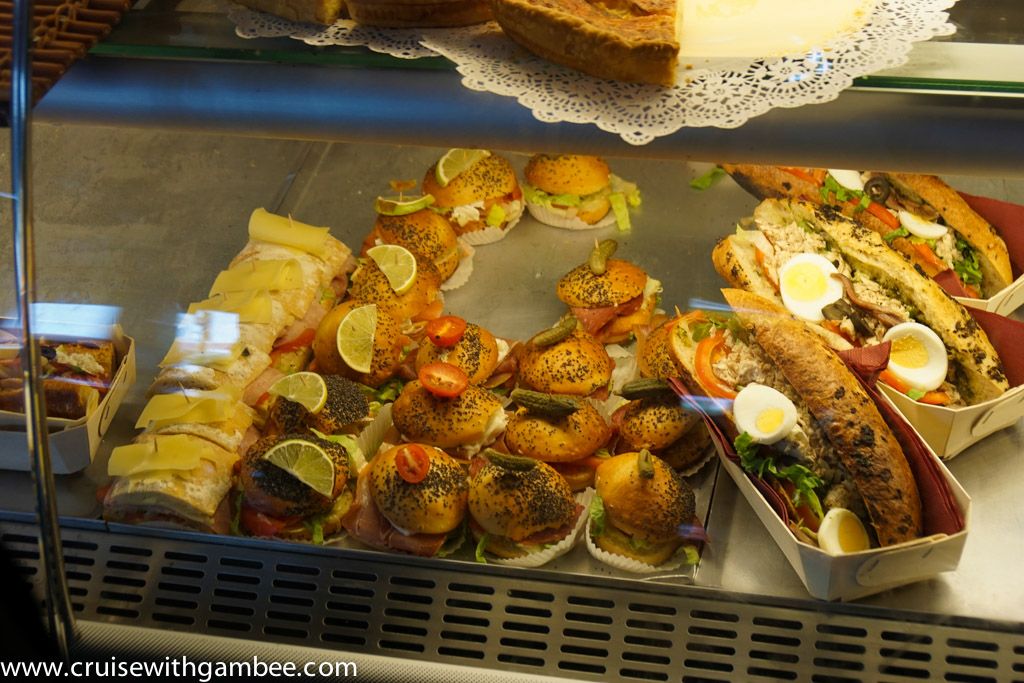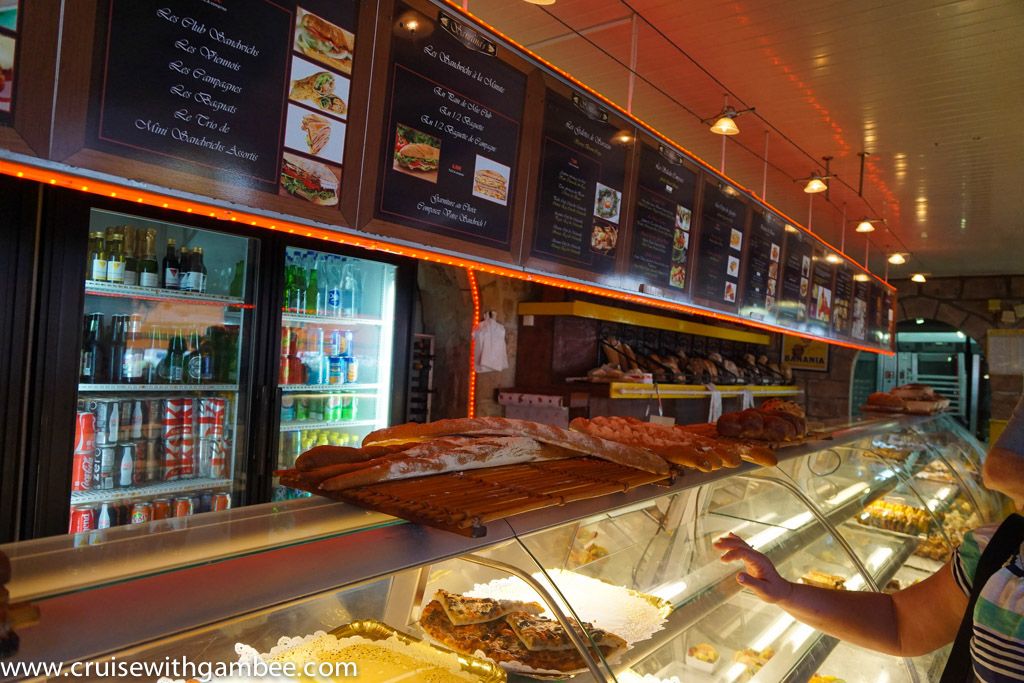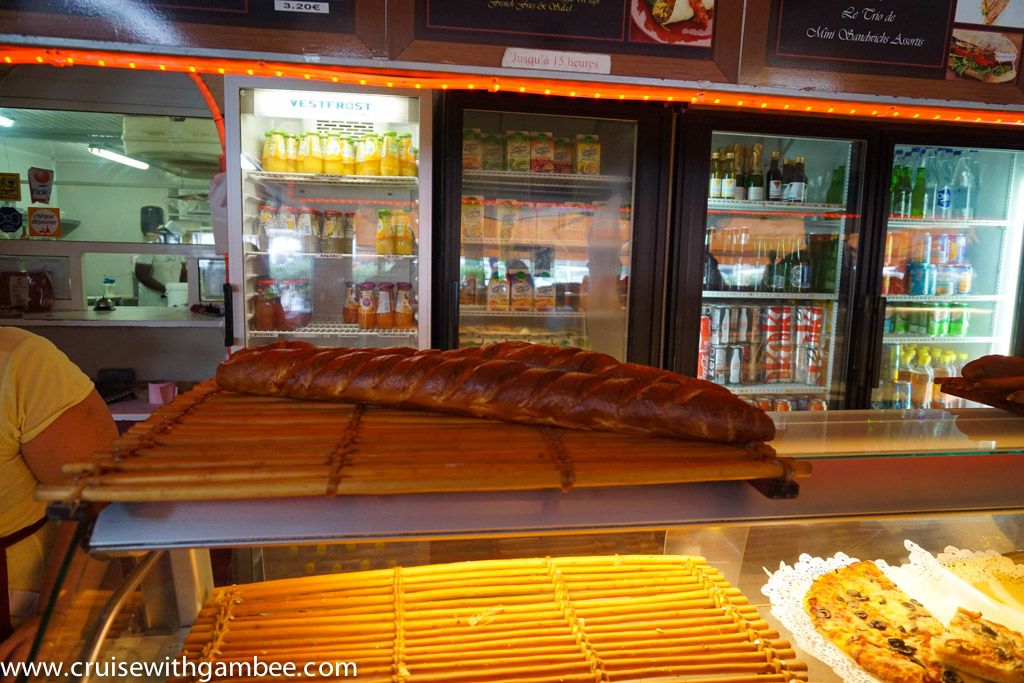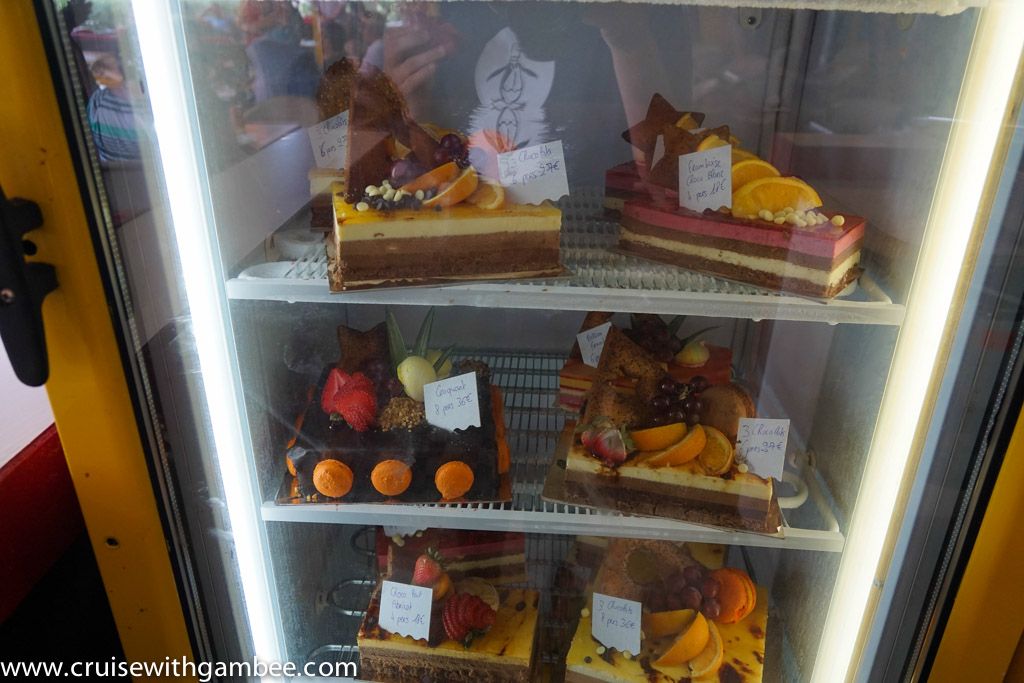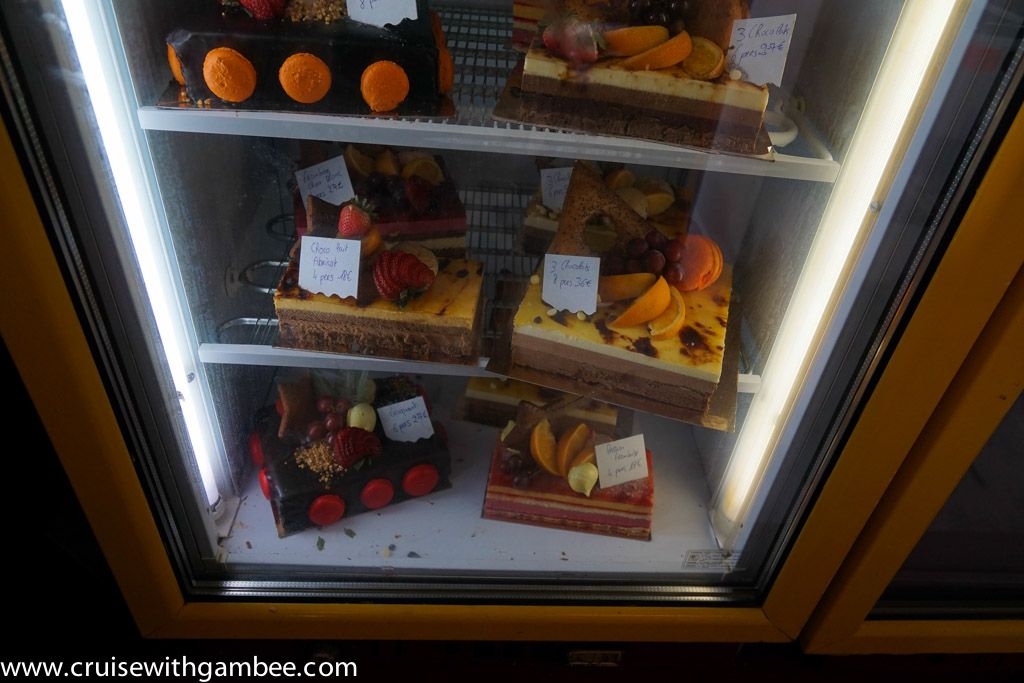 The food was excellent, and it hit the spot. We shared a few items. I think we spent around $25 and my uncle paid with his casino winnings.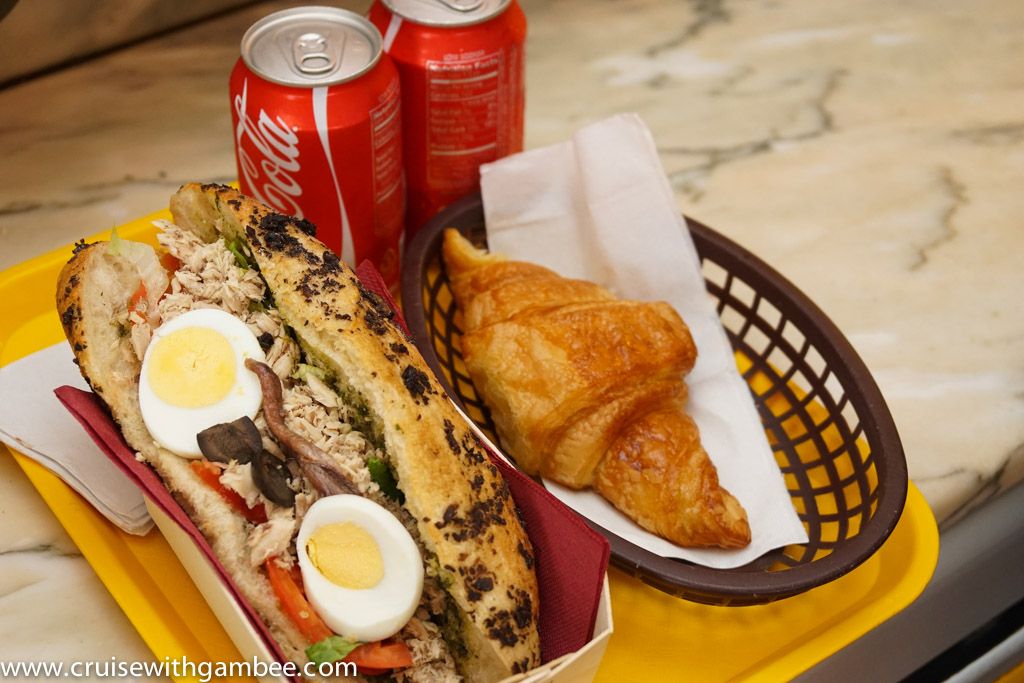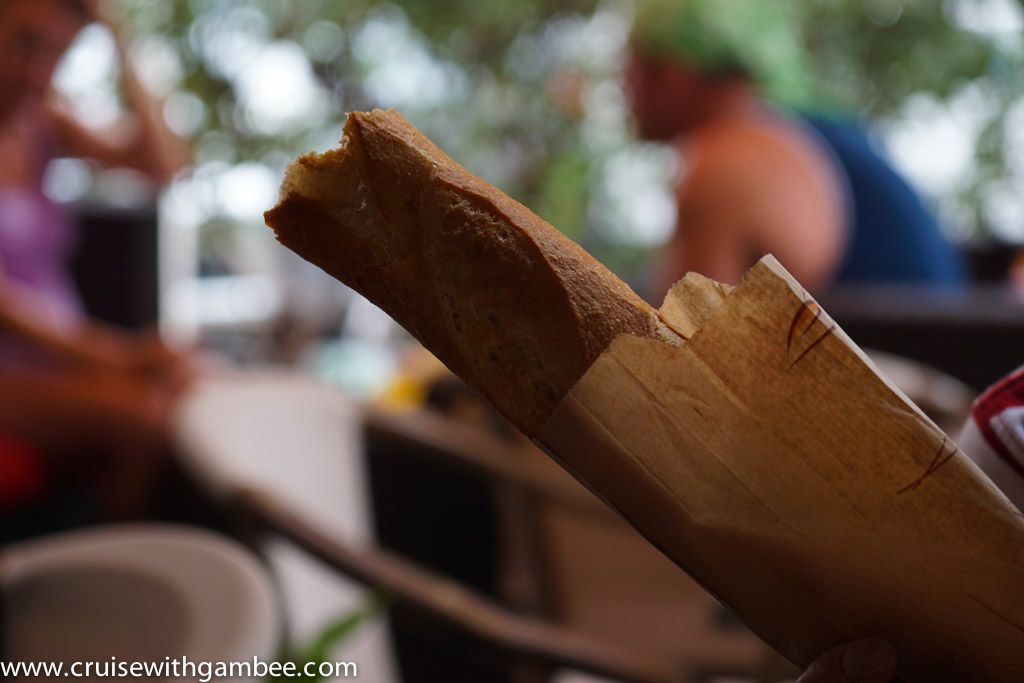 The Panini was amazing, but so HOT!
Everything was fantastic. My mouth is watering now while I am watching the pictures over again. The one thing that I disliked was that there were a few people begging, and they were very pushy. They specifically stared at you while you were eating and then asked for a dollar. My uncle was about to give them a few coins, but he wasn't sure what to do. It really did not seem like they wanted coins. They kept saying a dollar. Just not something that one enjoys while on vacation. I am not one that shies away from giving, and I do it often at home. But this situation was rather different, they put a lot of pressure on everyone who entered and left the restaurant.

We then grabbed our stuff and went to the bus, the stop there is about 45 minute, rather short.
The next stop was Maho beach, and it was the main reason for me wanting to visit St. Maarten on the first place!