Day 5, San Juan, Puerto Rico
The night before we had all agreed to try to get out early so we had the most time on the island to tour. By the time I woke we were pulling into port and they had already eaten breakfast without me, the audacity!
I took some pictures from the balcony and then I told them that I was going to get some pictures from upstairs and some food. I still had plenty of time to do so.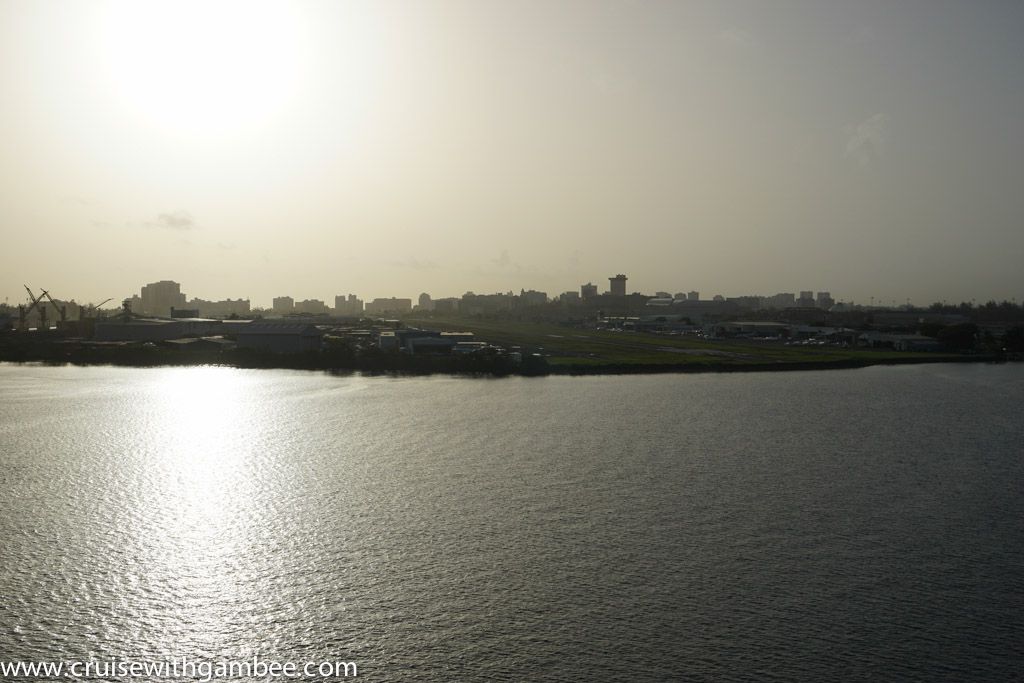 By the way this was the first time any of us went to San Juan.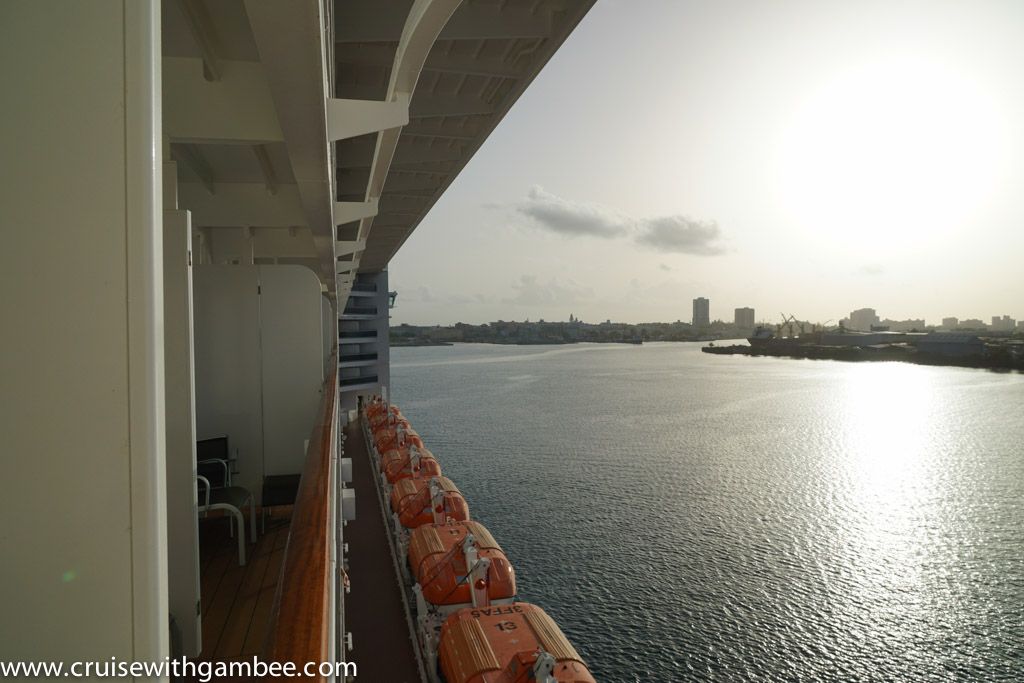 My family was already enjoying the use of all of our telecommunication devices =)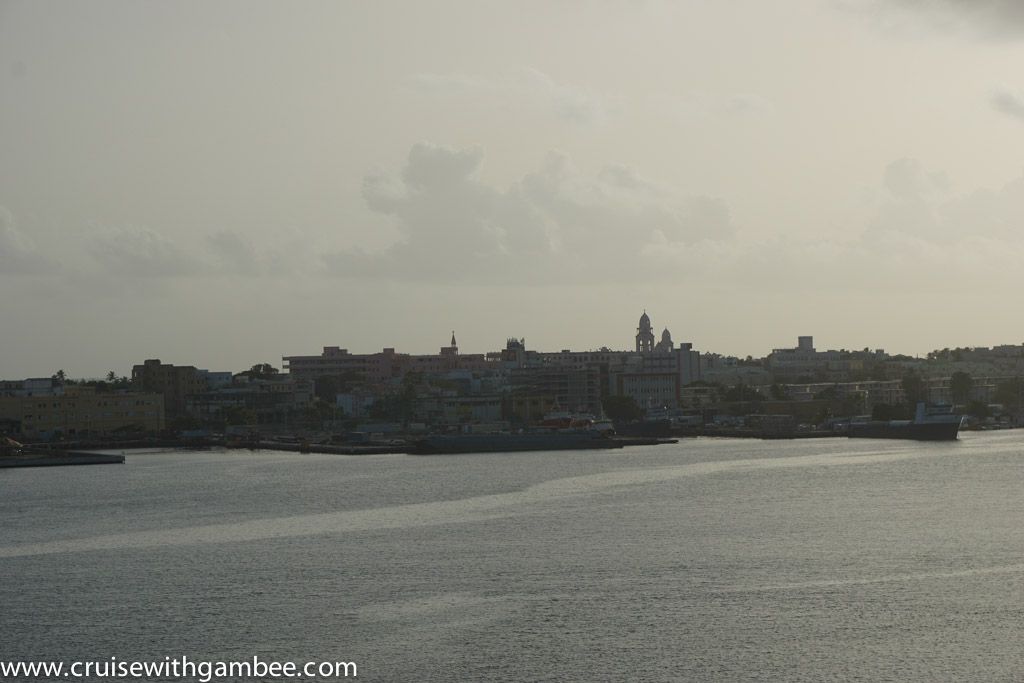 The Carnival Glory was already docked.
We really didn't have many plans other going to the fort and walking around old San Juan.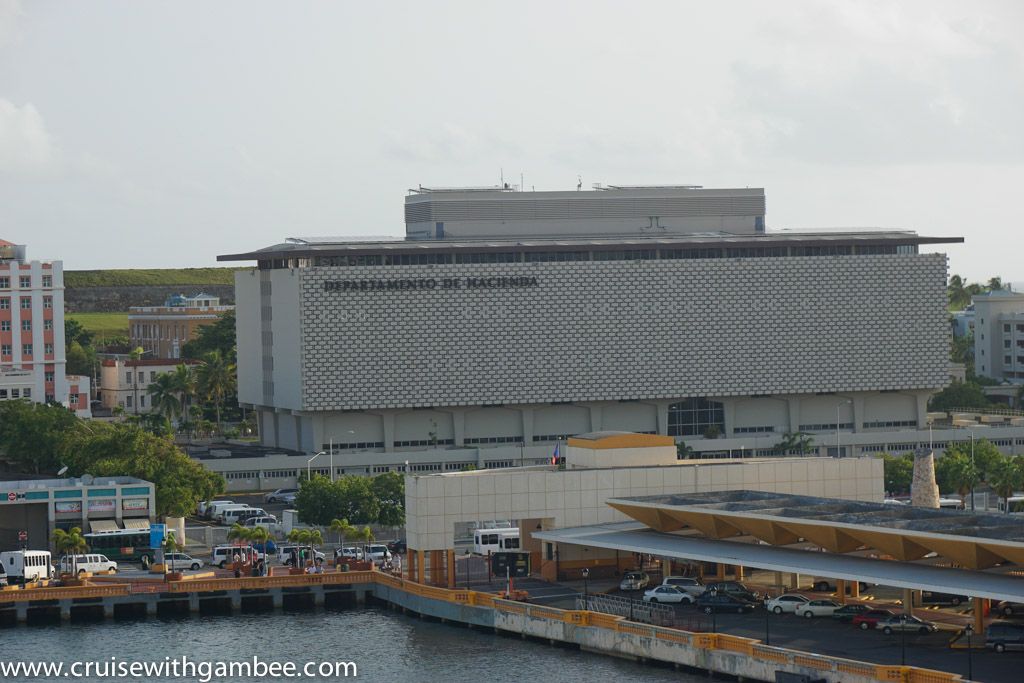 I would love to try out the Sunshine one day.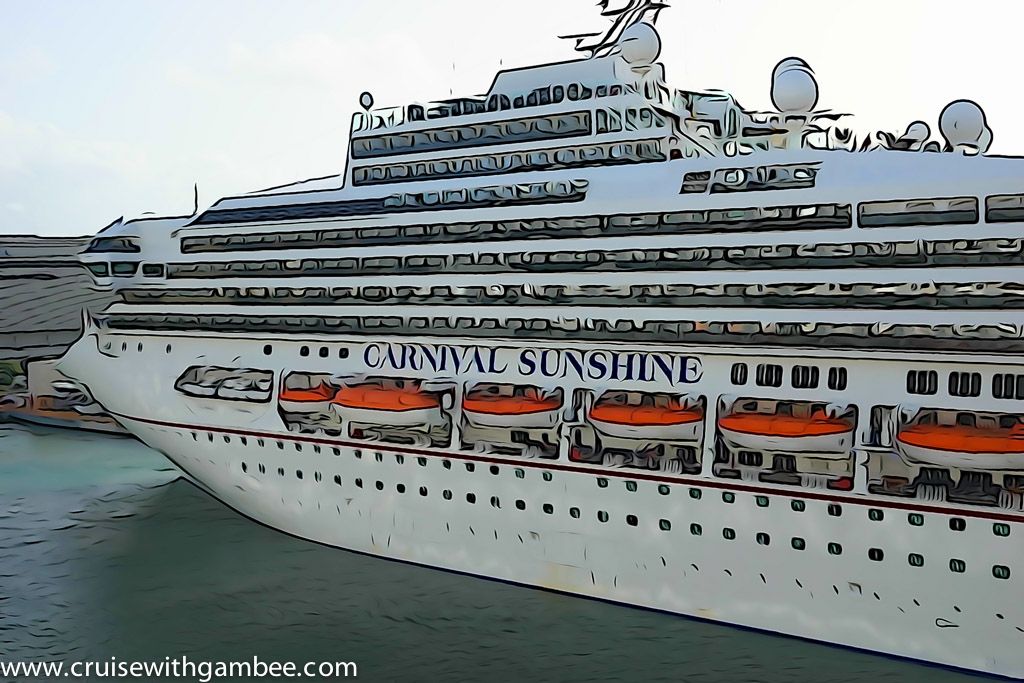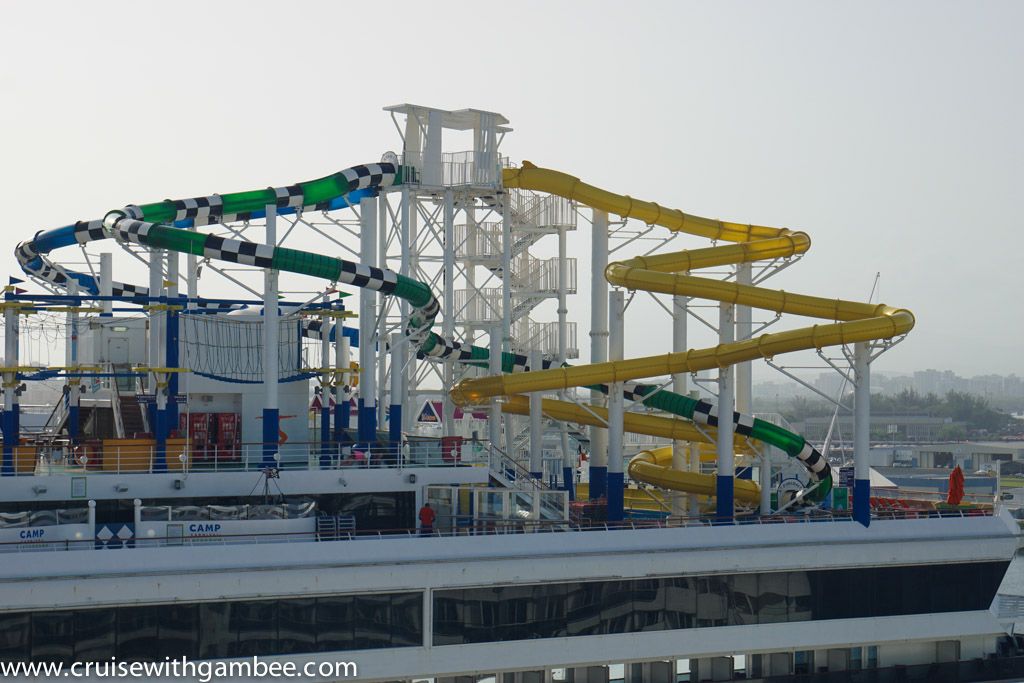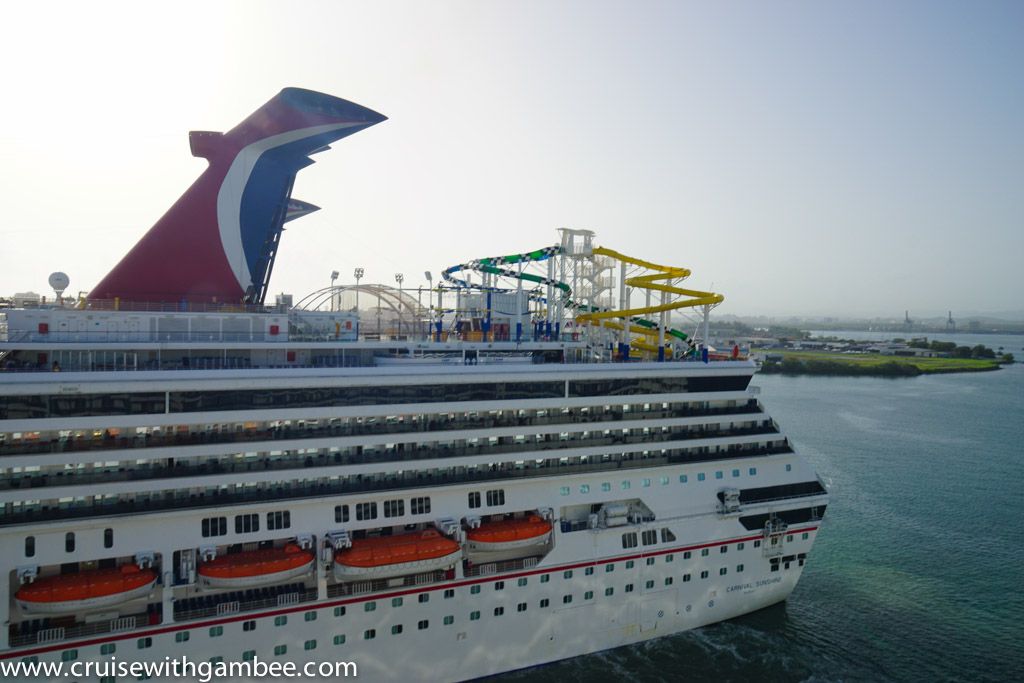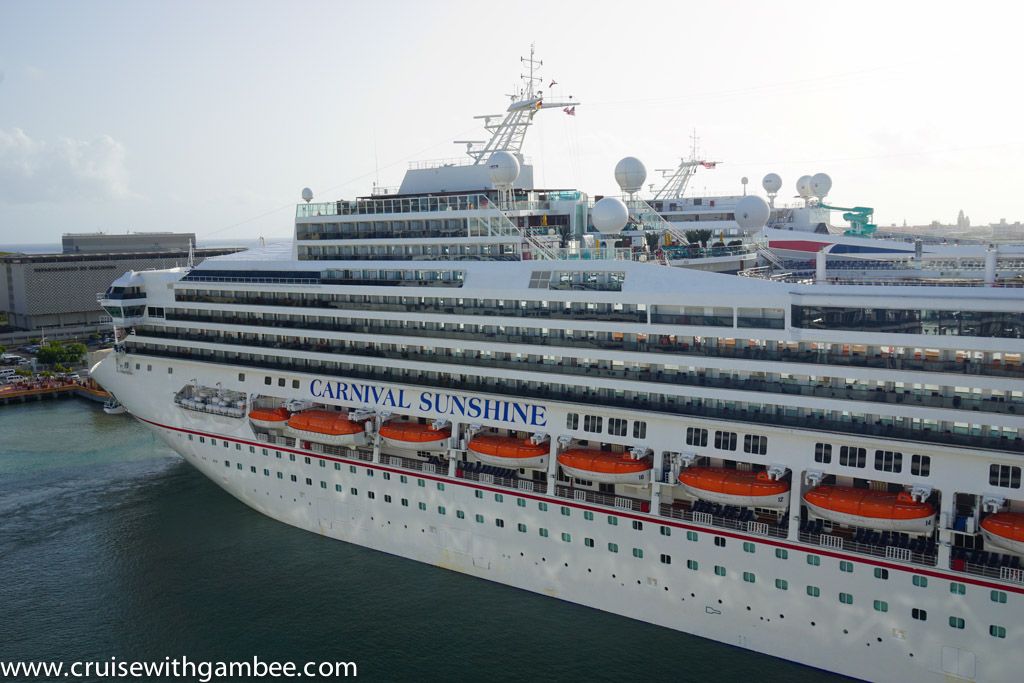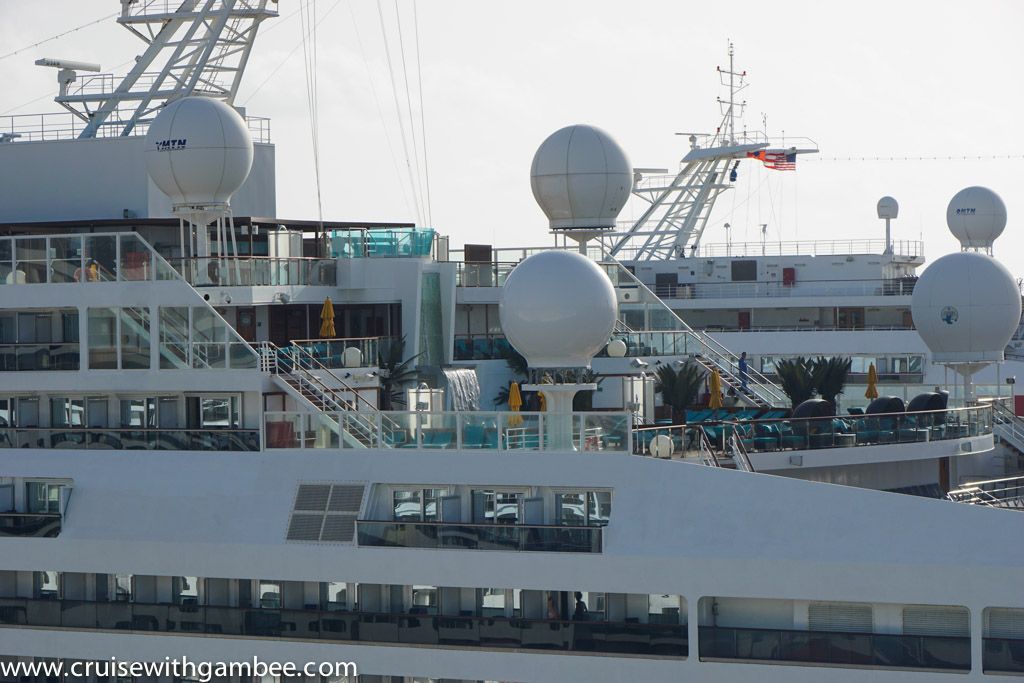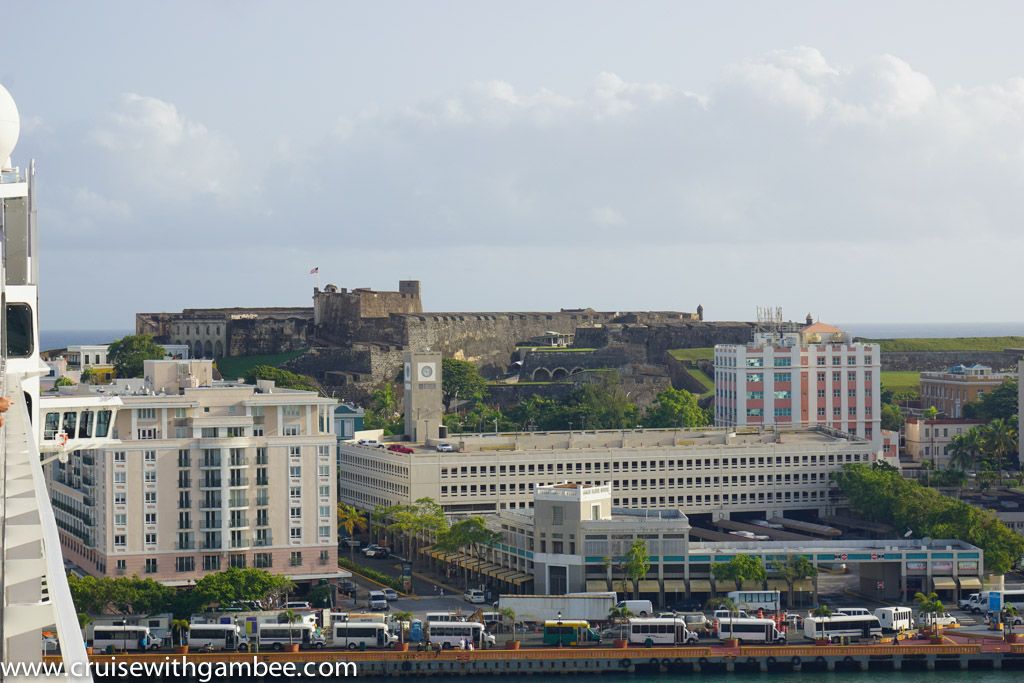 We had some great weather that day =)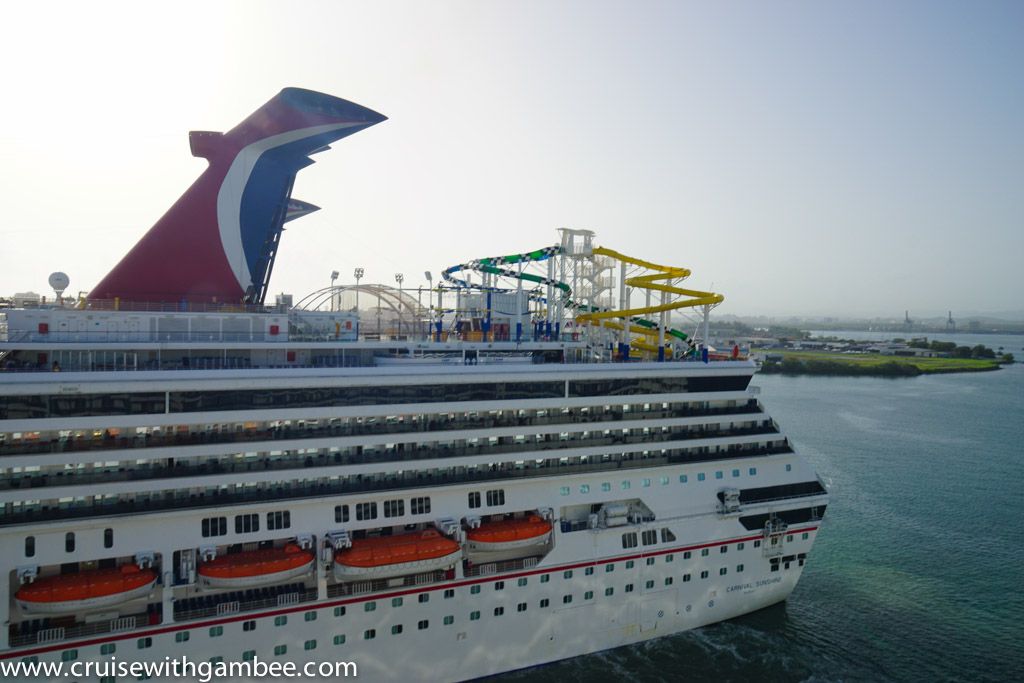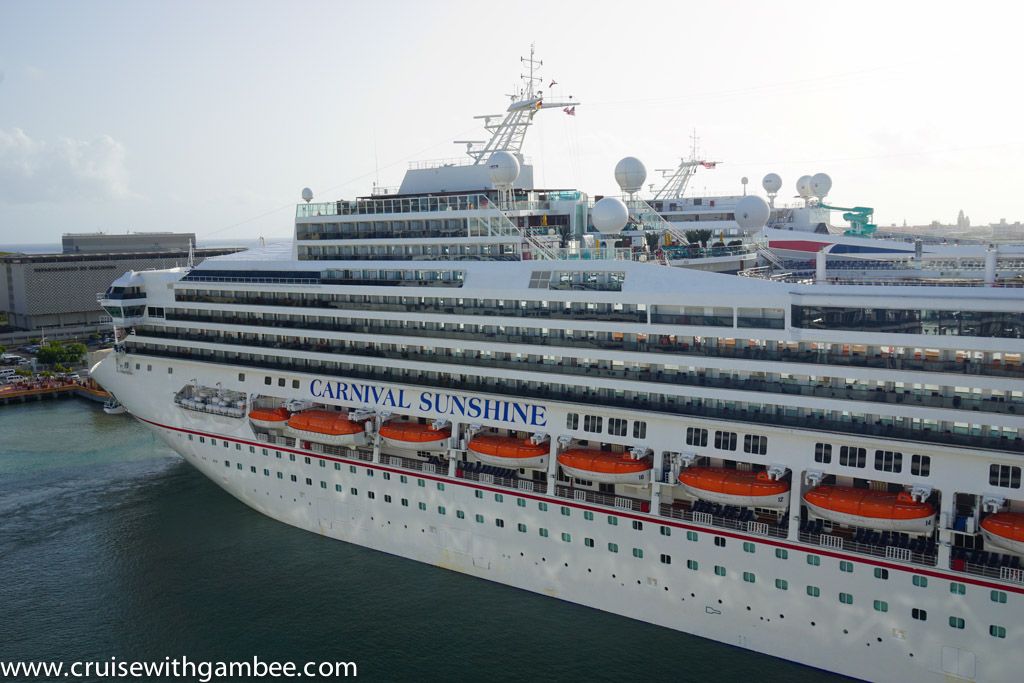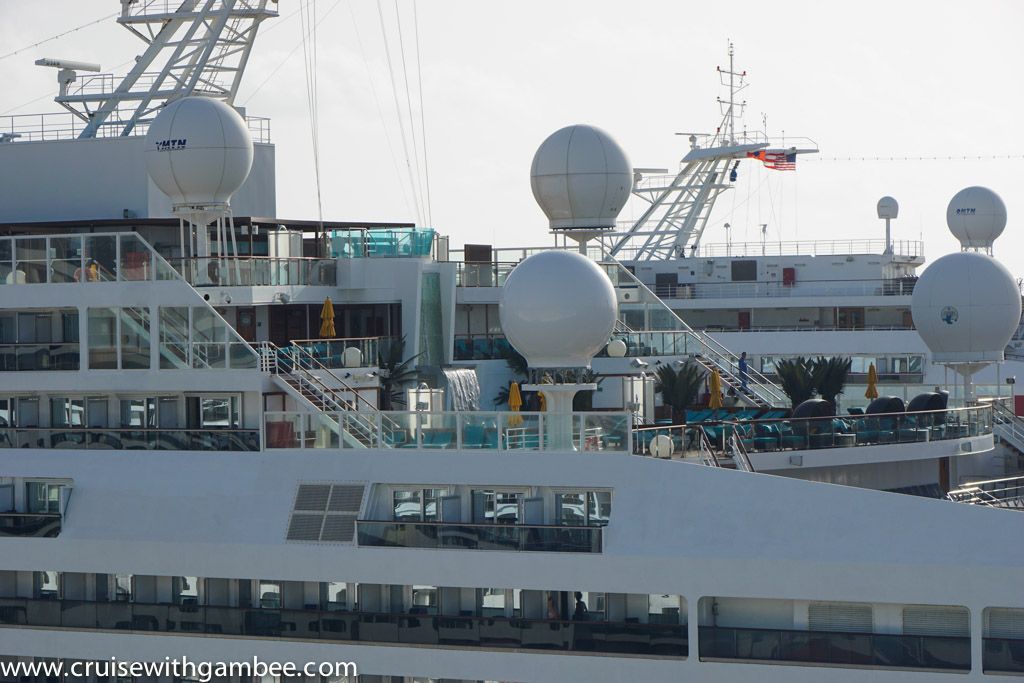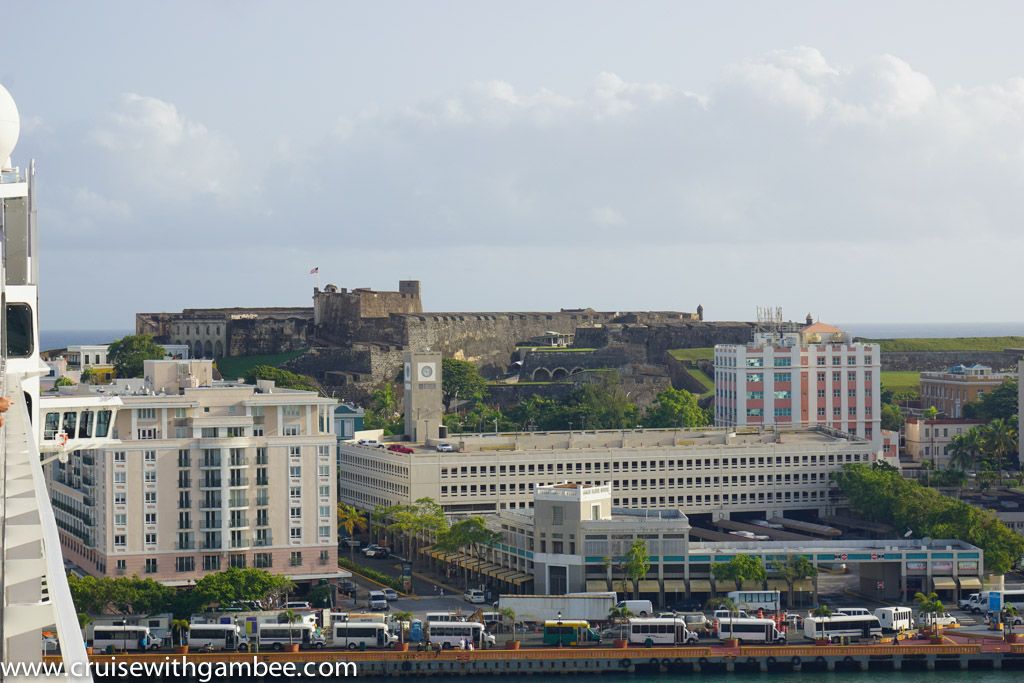 We had some great weather that day =)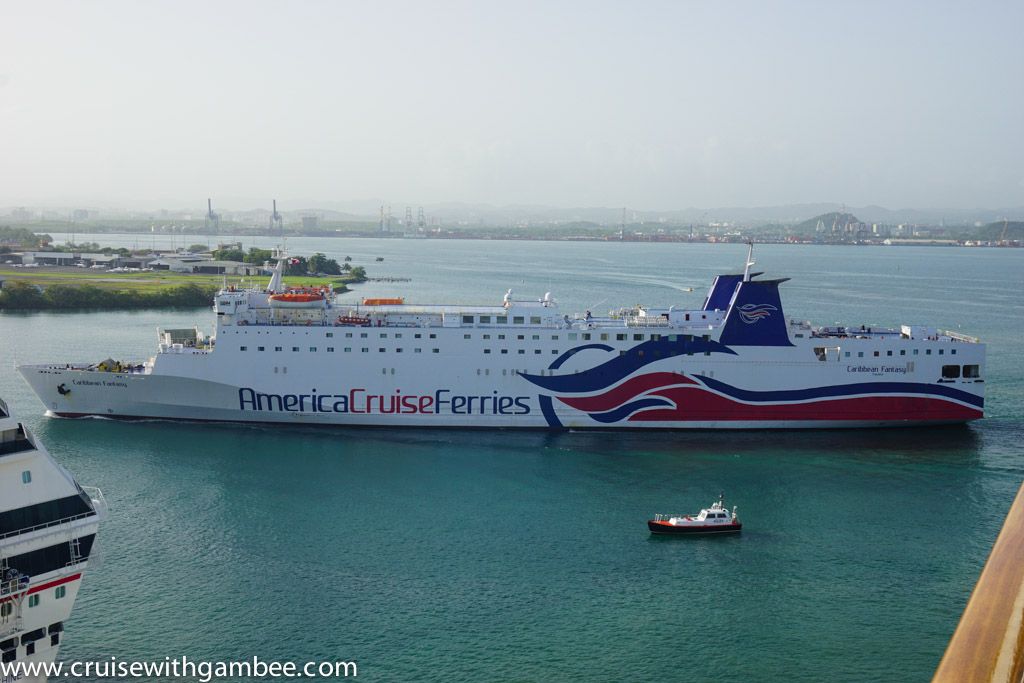 The views from up there were great!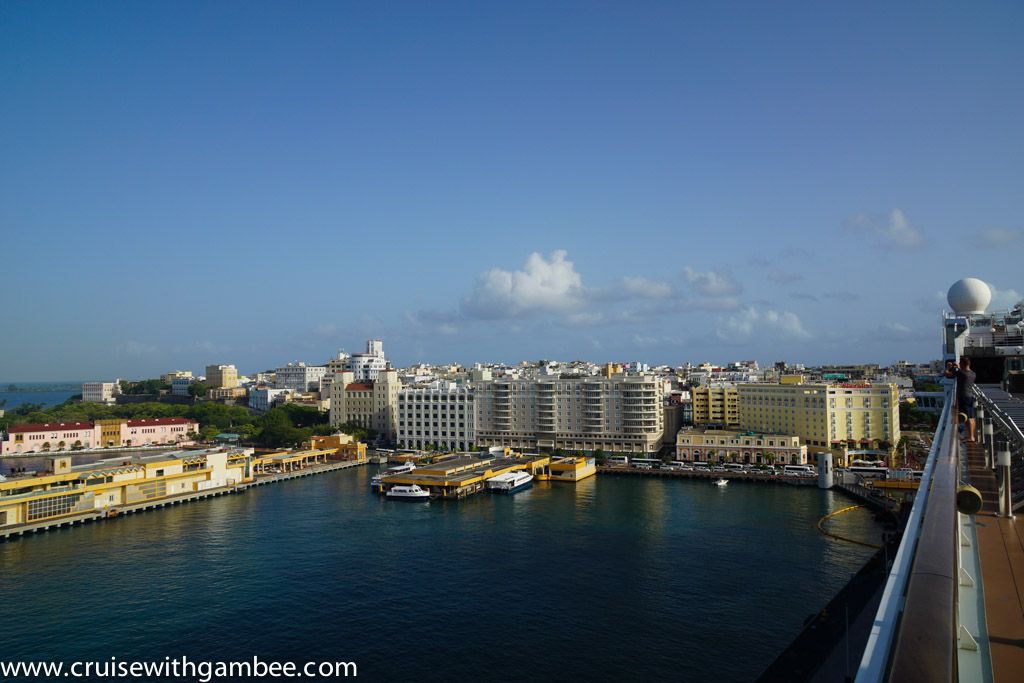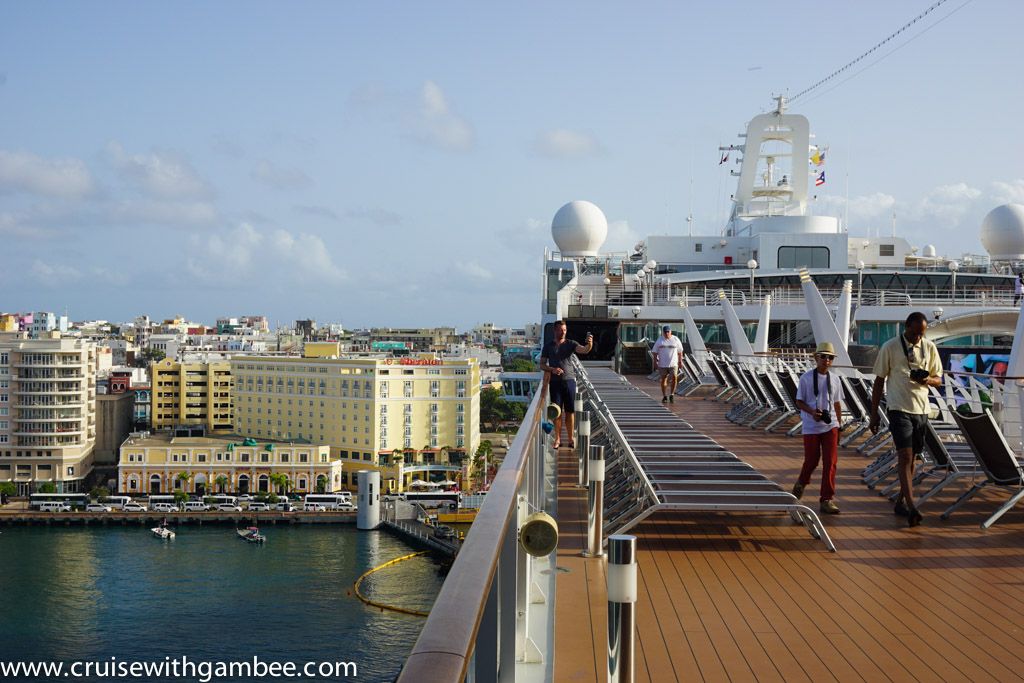 The dock looked to be under construction, there was a lot of debris around.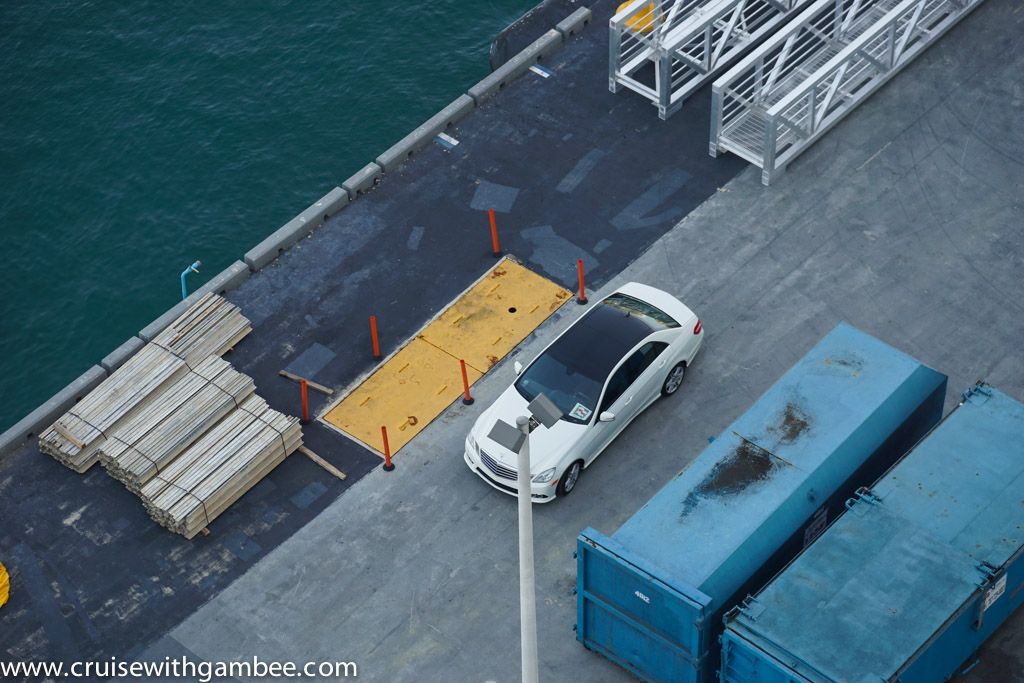 This was the only panorama that I got in this cruise, they are really hard to do with this camera. I am not entirely sure why.
After getting those pictures I went into the buffet and got some food to bring down to the room and eat there.
My stomach was a bit sore, so I only ate a small portion that day.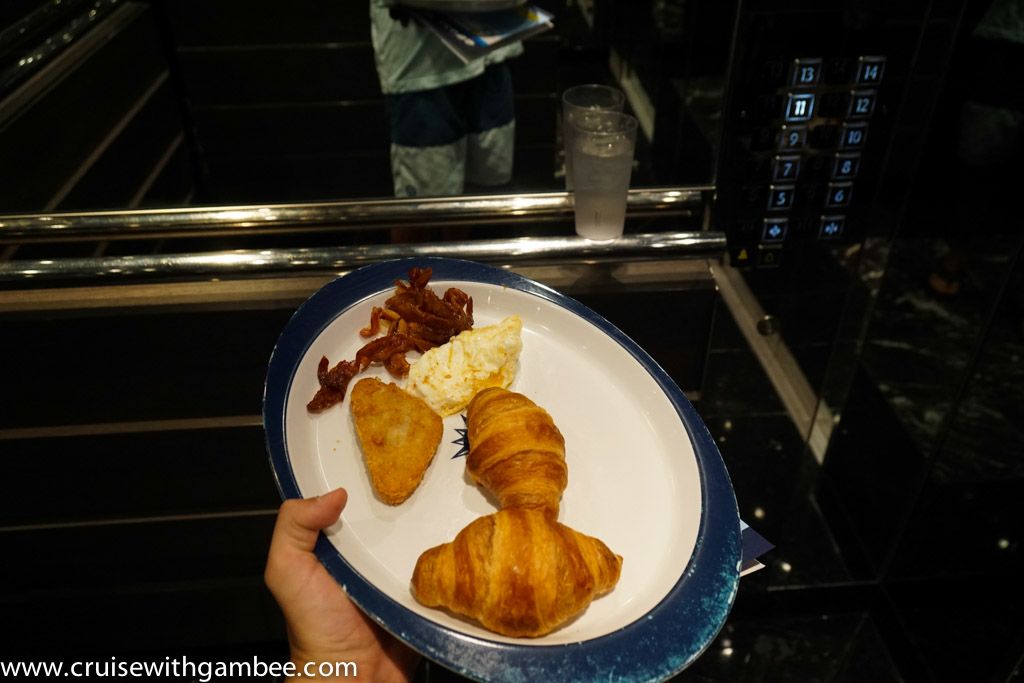 This was the only time that I ate on the balcony. I kind of miss that. I believe it had to do with being 4 in our group. It is considerably harder to coordinate things when the groups are larger. Usually mom and I eat in the room a few times each cruise.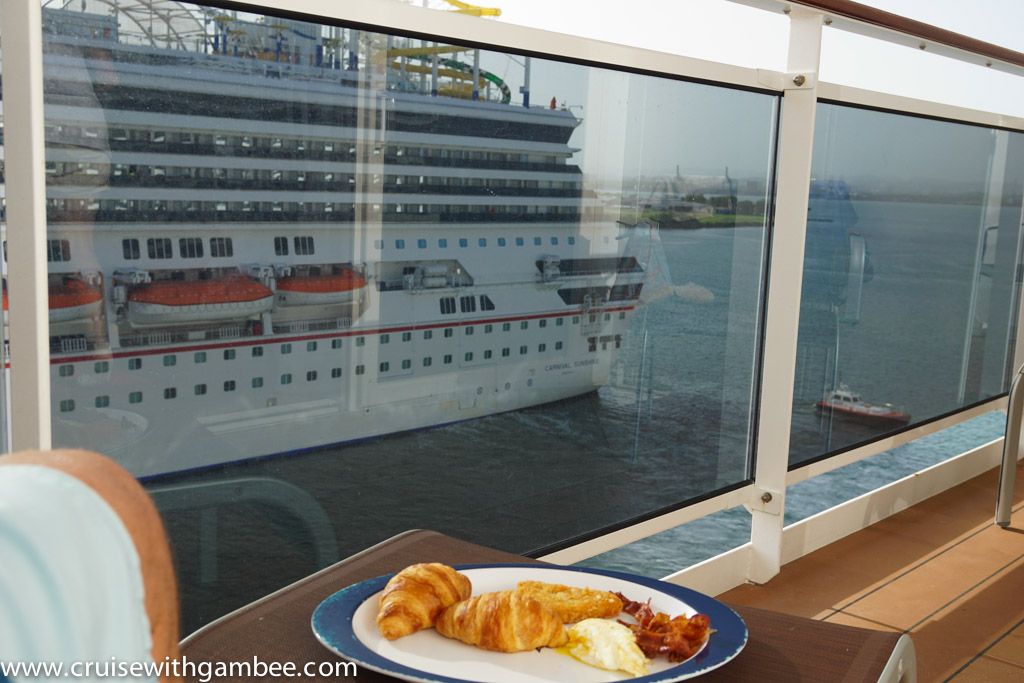 Mom noticed how clean and new the pilot boat looked.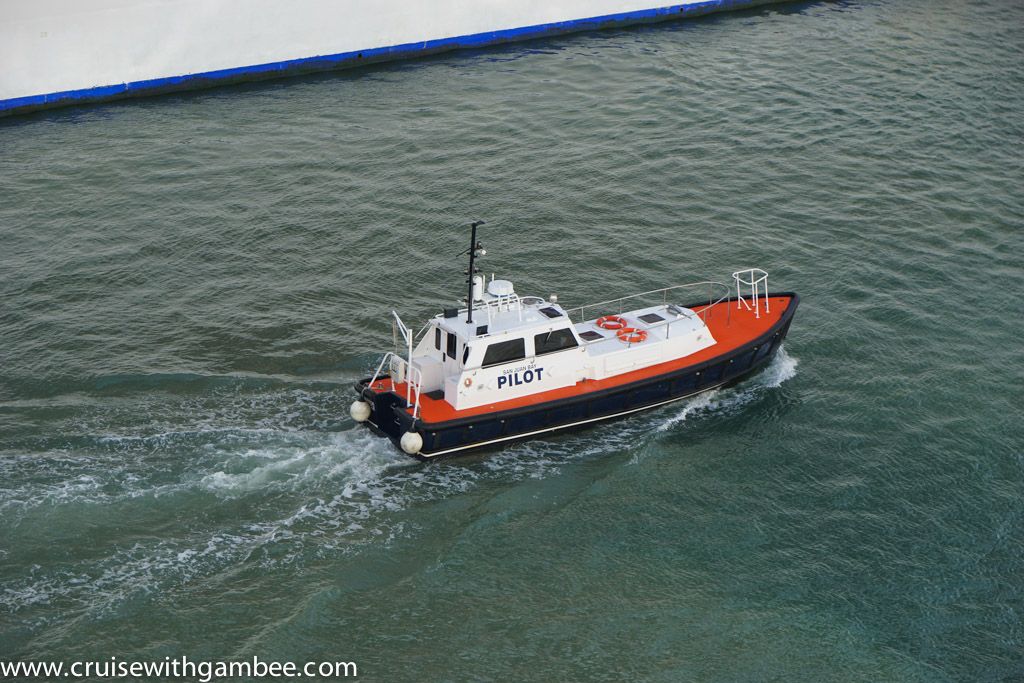 Soon enough our cruise director came up on the speakers and said that the ship had cleared port. We finished packing our belongings and headed down to the port.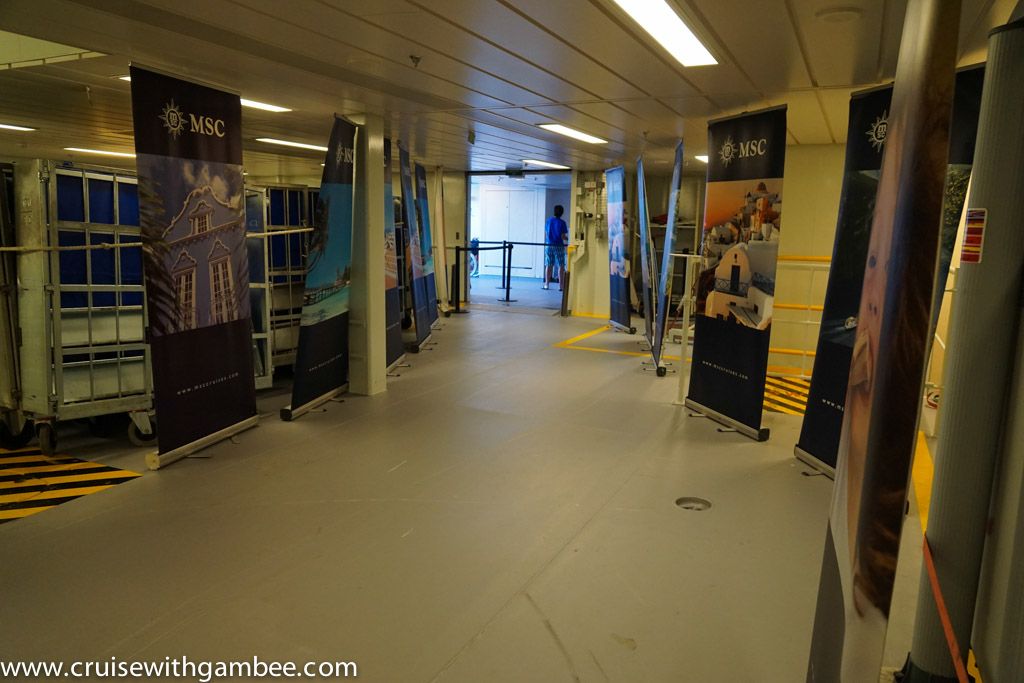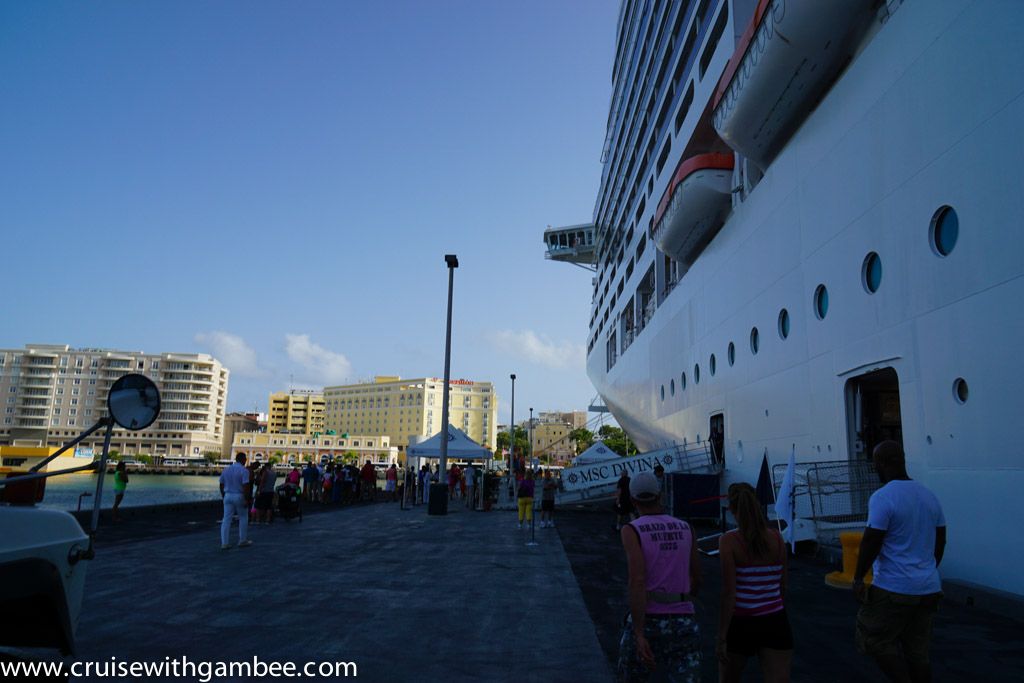 Your usual towel stand, although I am not sure many people actually brought them into San Juan. It's a long ride to the beaches.
I got some really nice pictures of Divina that day!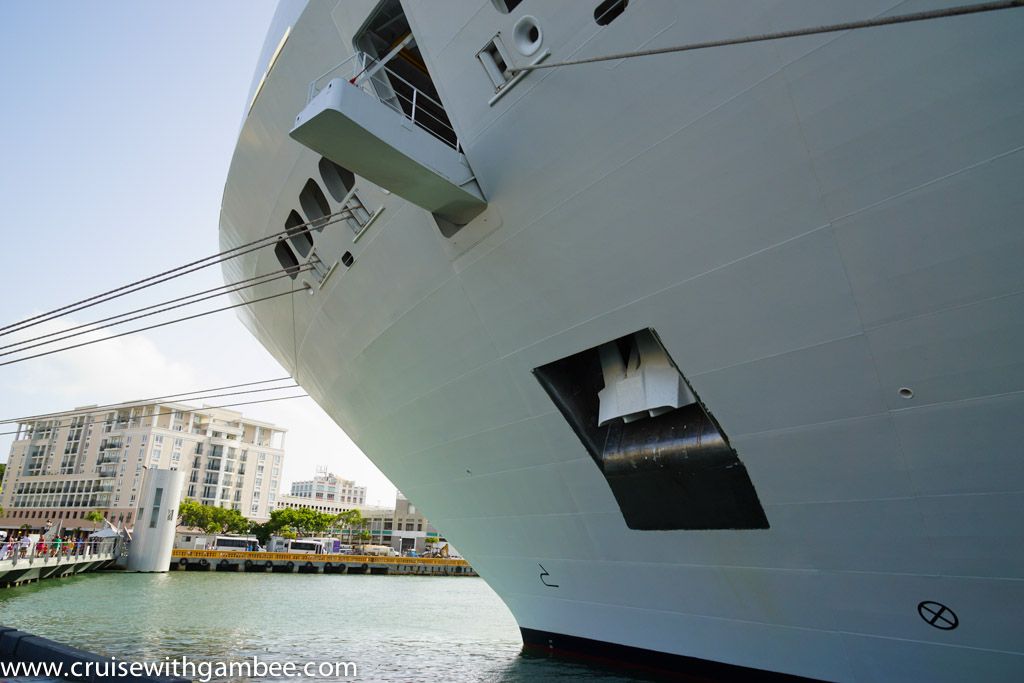 She looked Majestic!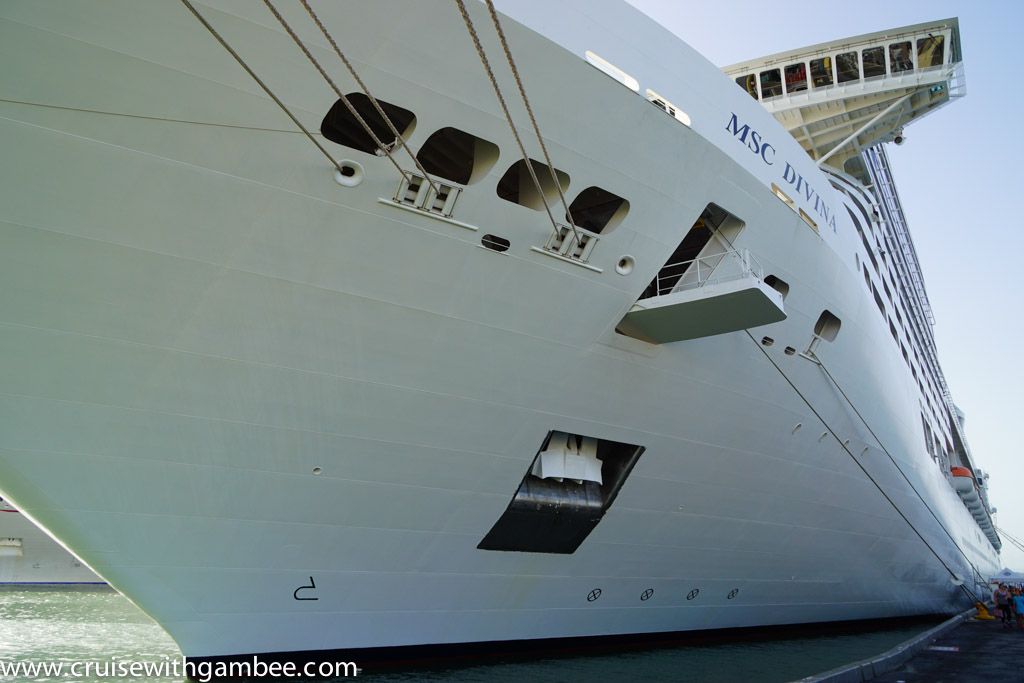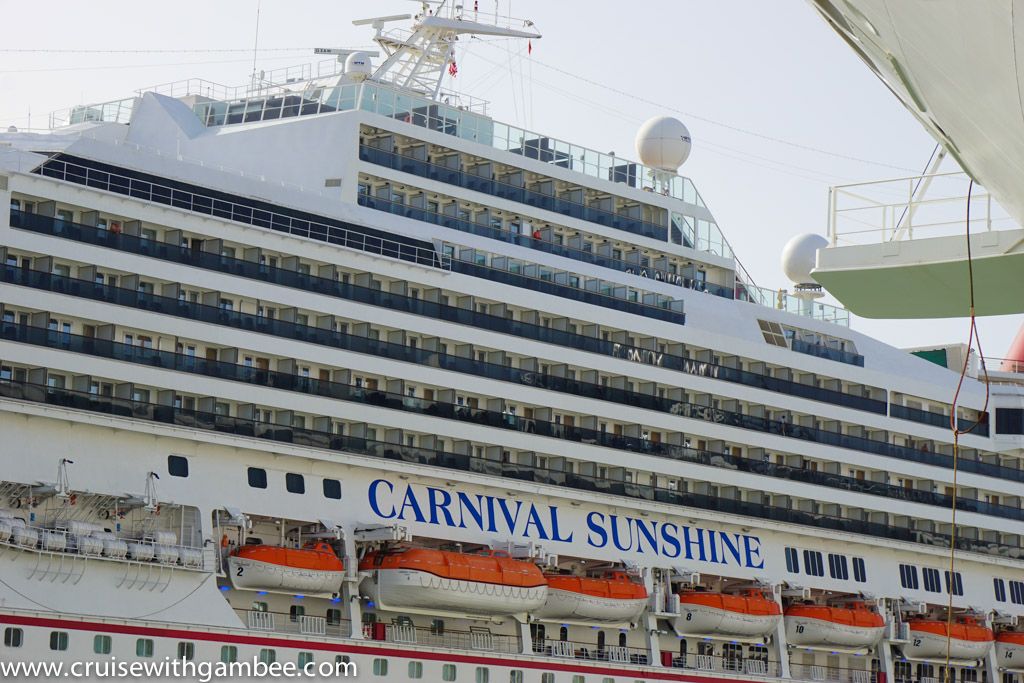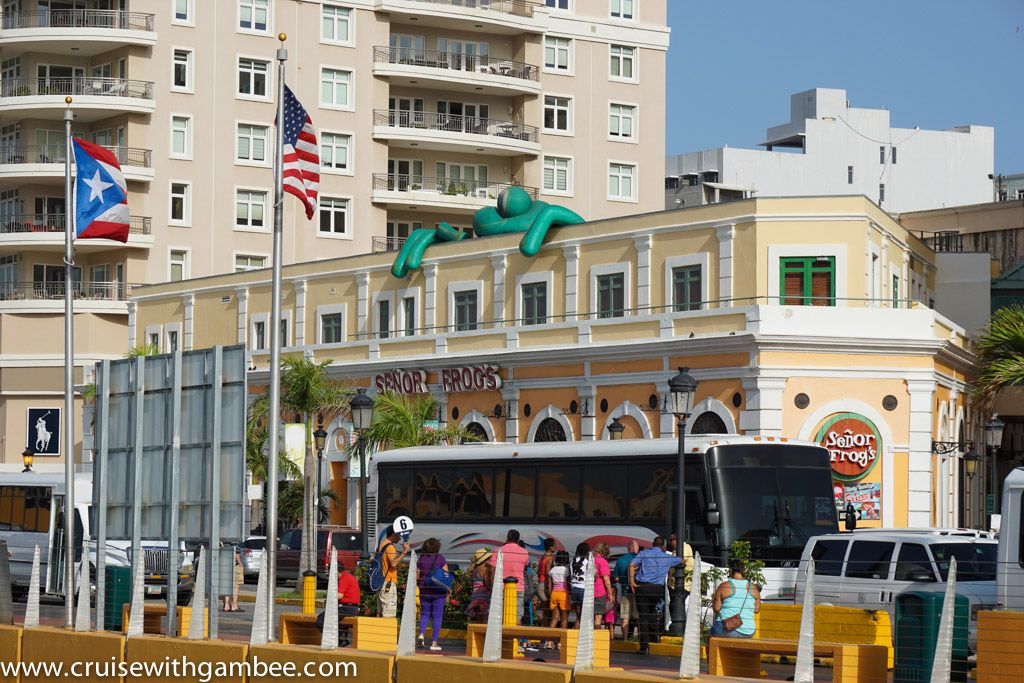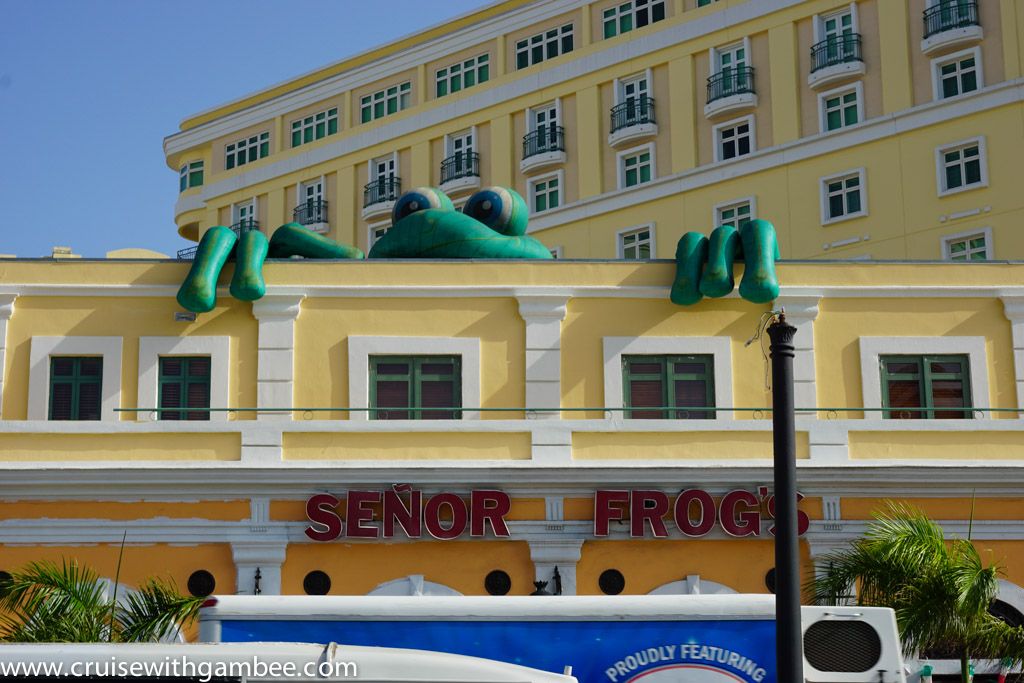 I had done some research and found out that there was a free trolley service that went around San Juan. One of the stops is a few steps away from where Divina docked to we headed that way.
Here is the map of the stops, I printed one at home.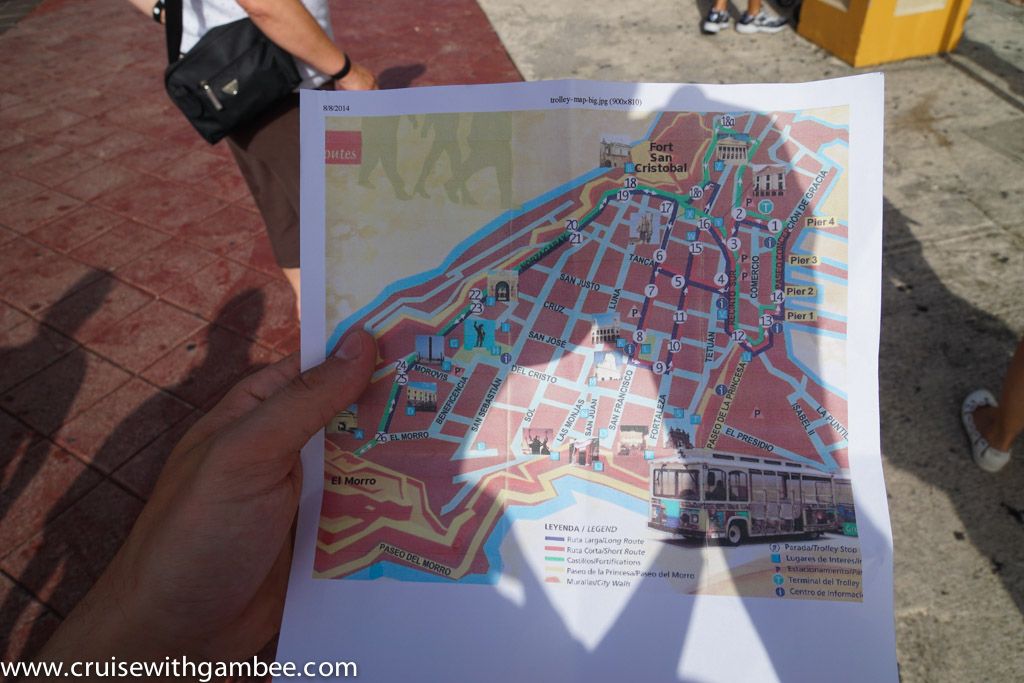 This was our stop.
The wait was rather long, and when the bus pulled in it was already almost full already. I do not know if I would use this service again, also remember this is low season, I can only imagine how long it would take in high season. The wait was maybe around 20 minutes, and that was the first bus that stopped at that stop. You should have seen everyone running and pushing each other just to get on board. I got very lucky that the bus pulled in close to me and I pretty much opened my arms to create a barrier to let my mom and my aunt go in first. My uncle was busy taking pictures so he did not get a seat. People were irritated by what I did, but I was not going to allow anyone to hurt my mom's hand more than it was already. I think it was already about 90 degrees and most everyone was hot as hell!!!
Long story short, I do not know if I can recommend this bus service to anyone.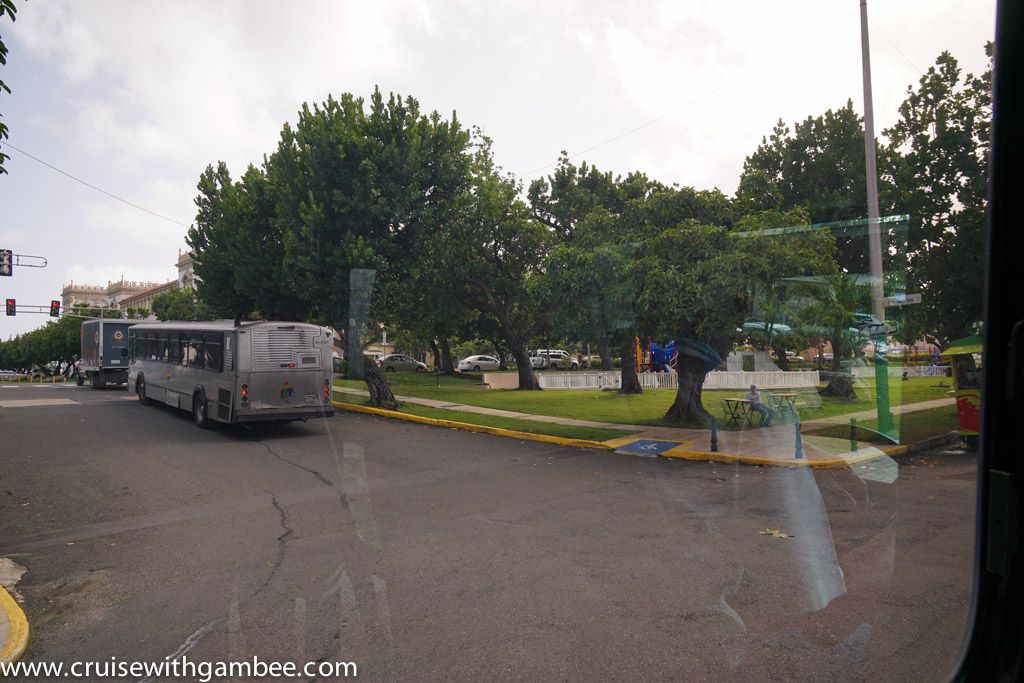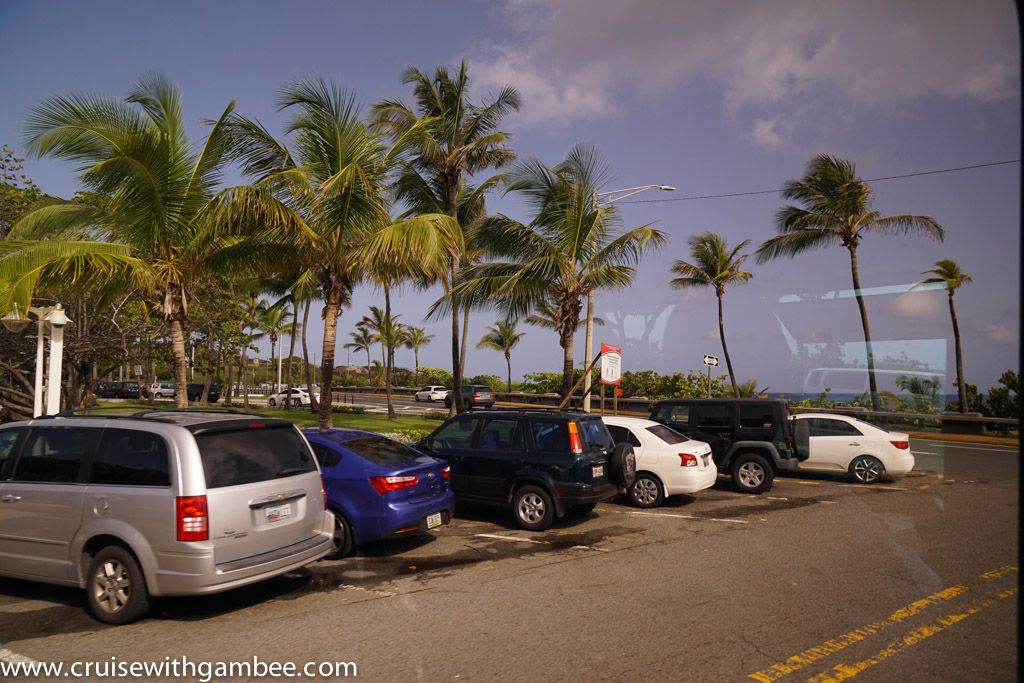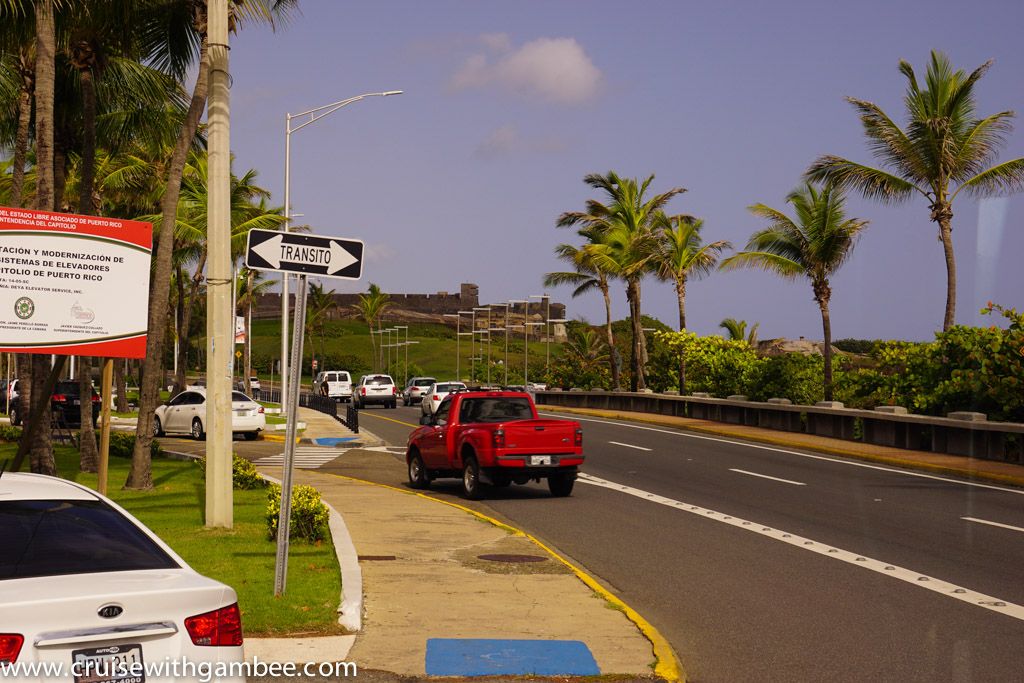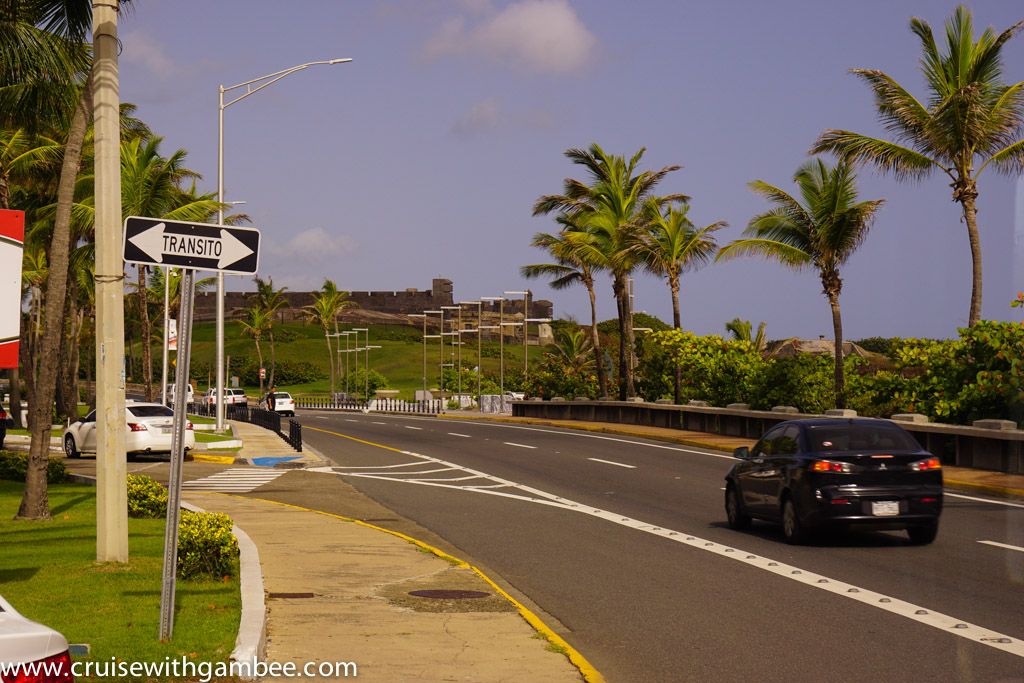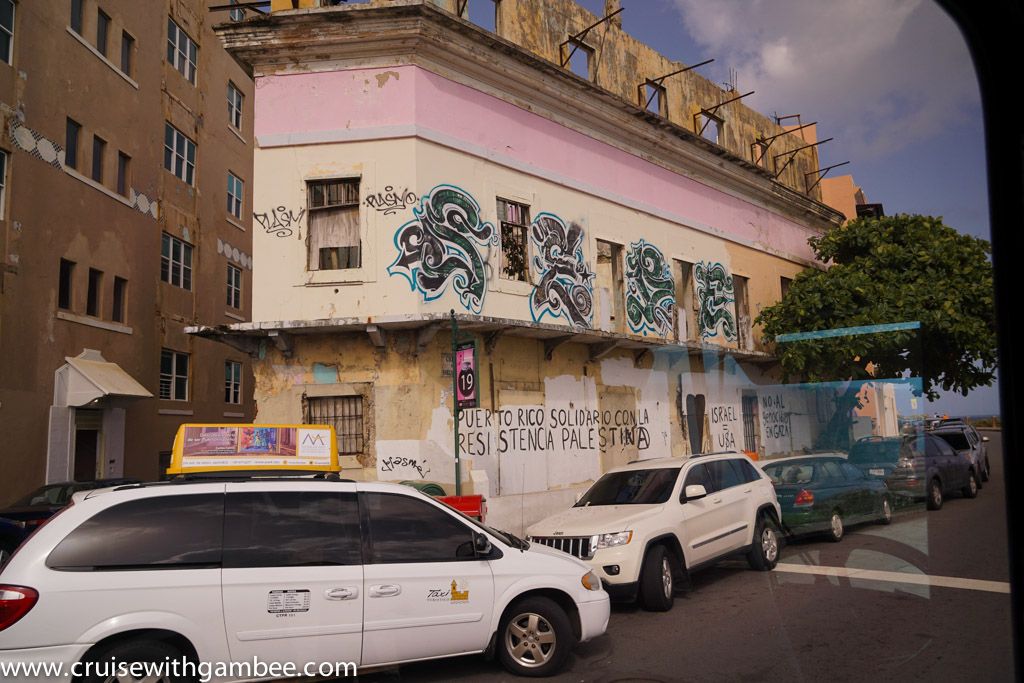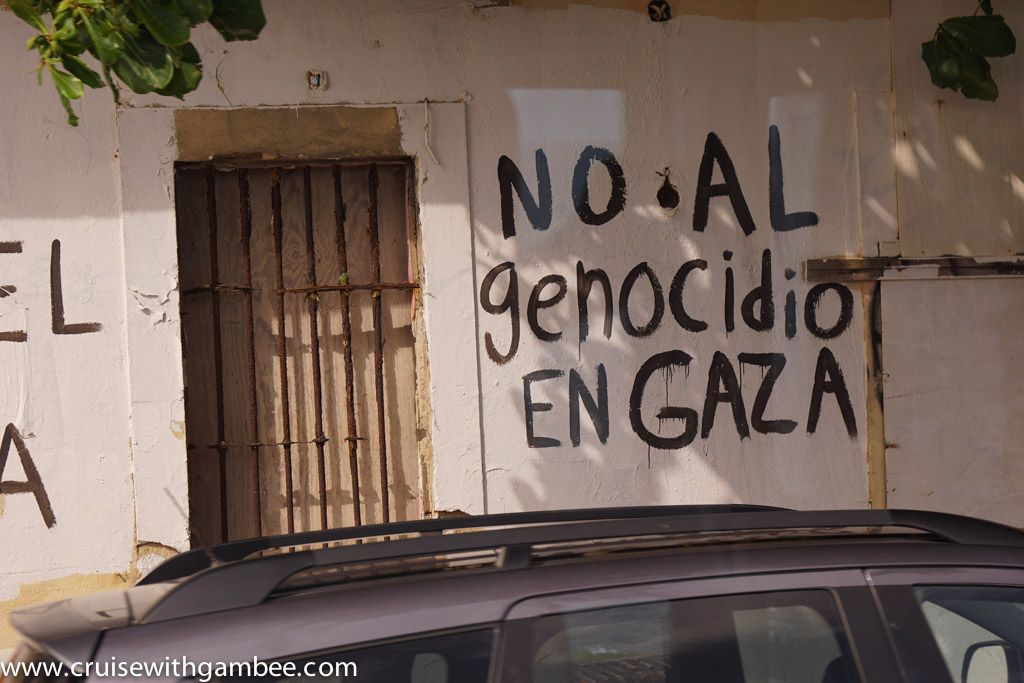 The ride to the fort was pretty quick, only 3 stops on the way, if they added more buses it would be a great service. The service is mainly used by locals, or at least that is what I noticed.
That's the bus.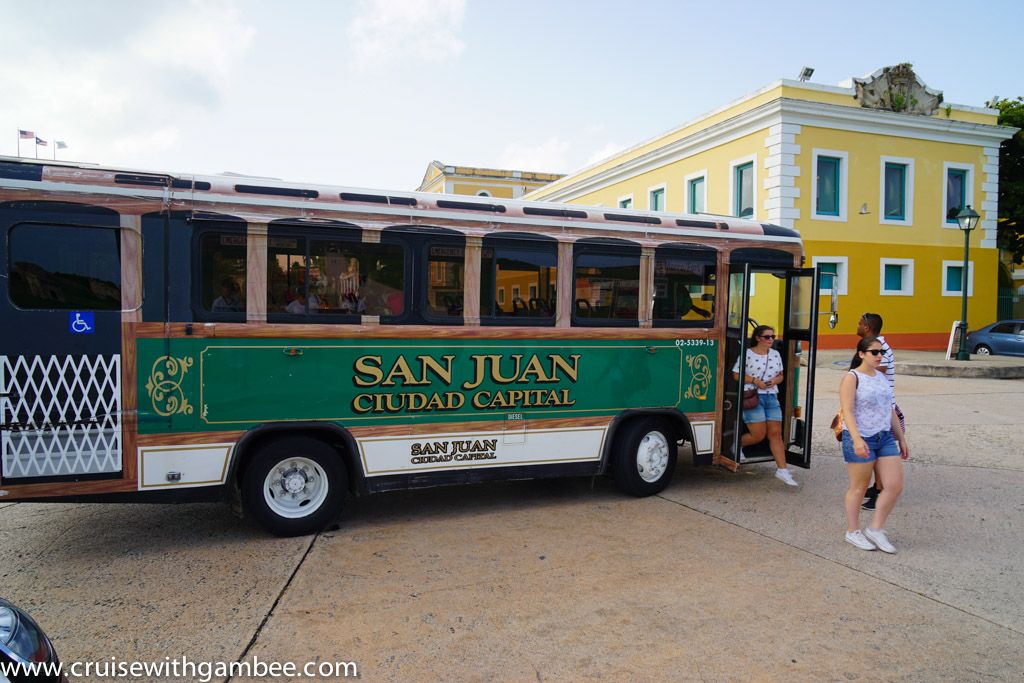 Funny the Fort in Cartagena, has the same name.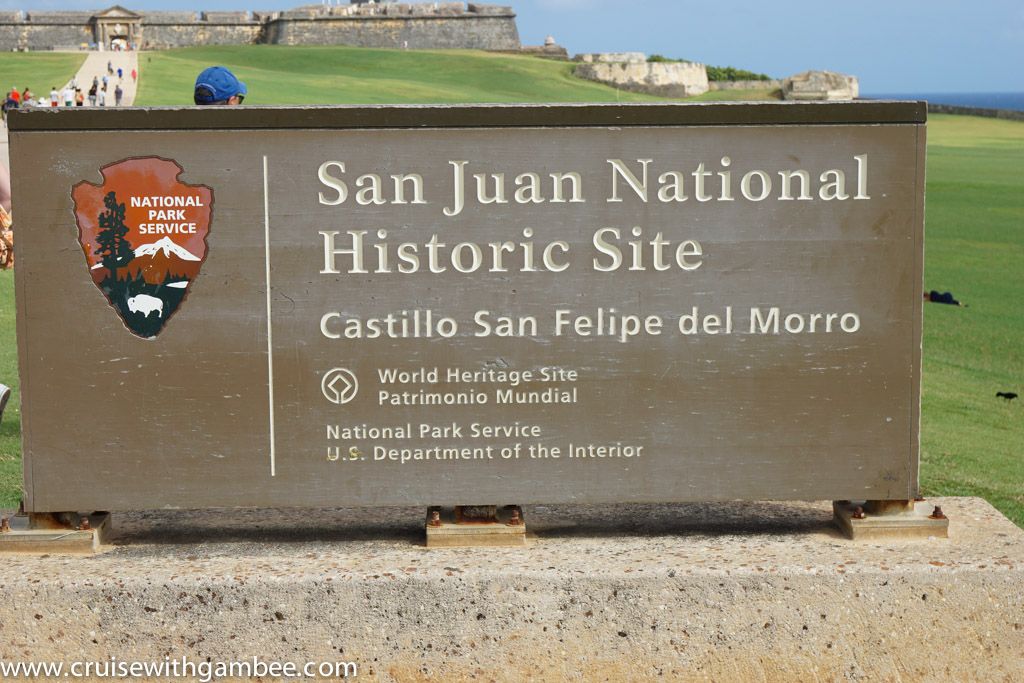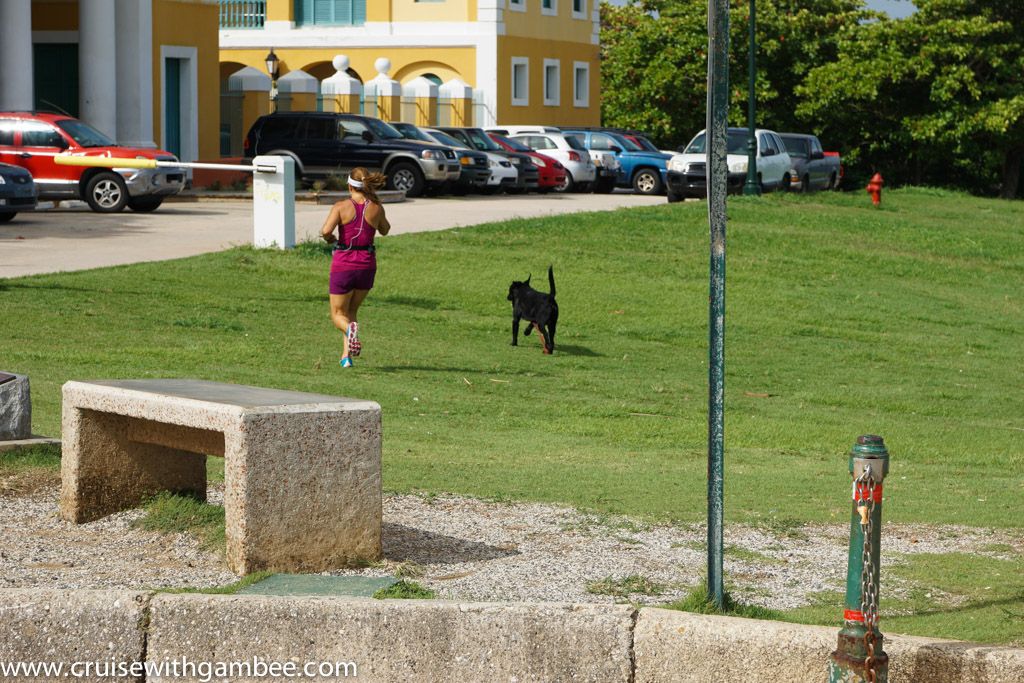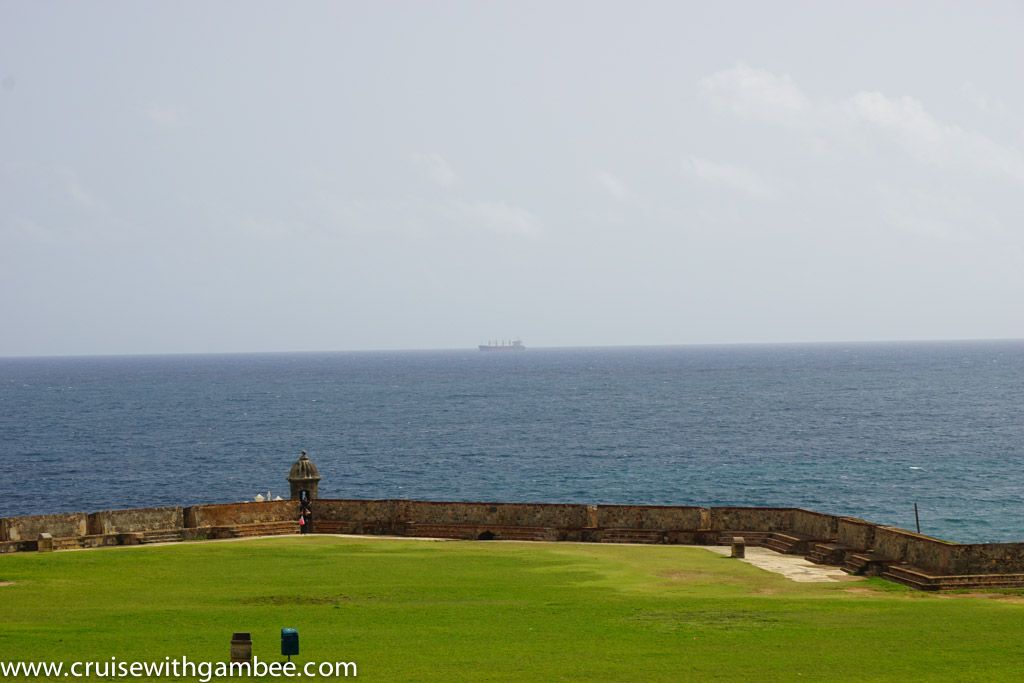 The weather was absolutely fantastic, there were a few locals running and others sleeping on the grass just enjoying the day. This is truly a very nice area to come and spend your weekends if you lived there.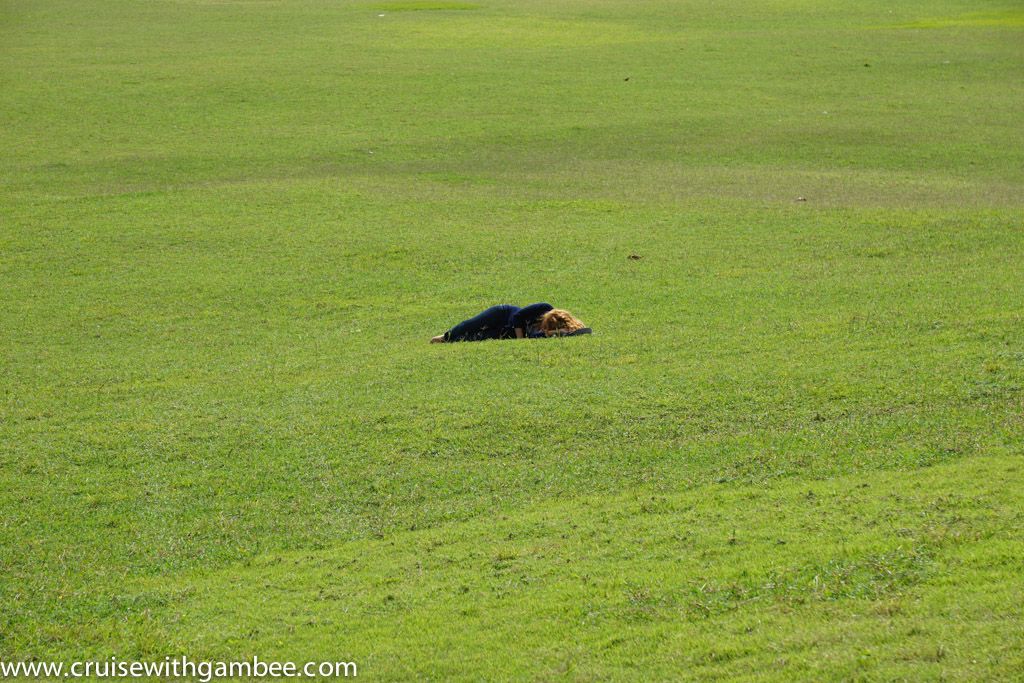 It's a bit of a long want, to get to the fort. I suggest bringing some water. We ended up buying drinks in the castle.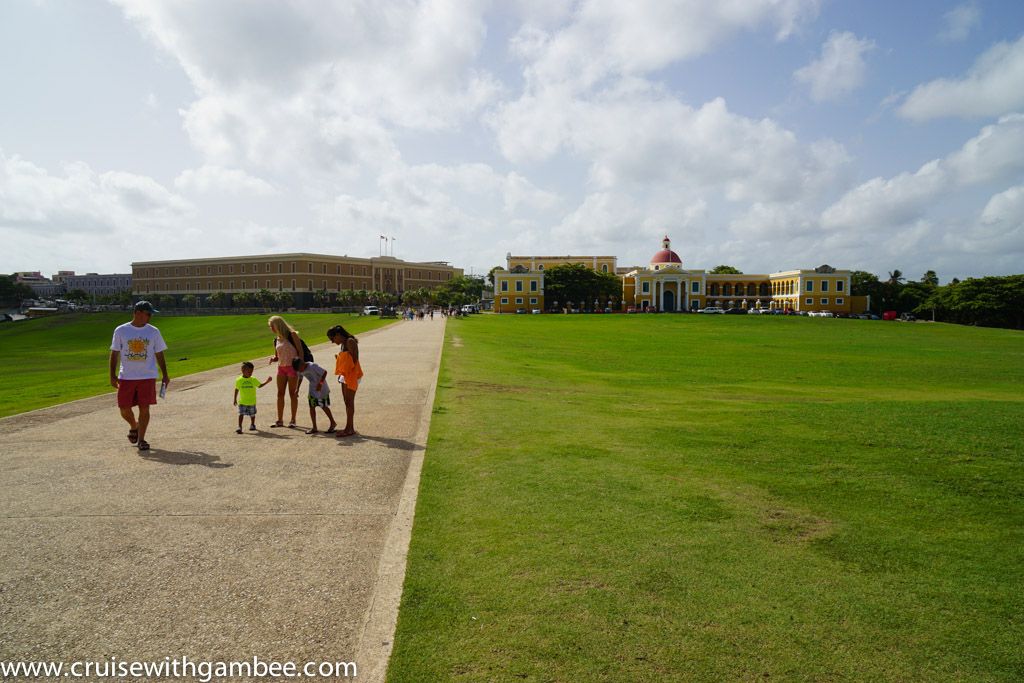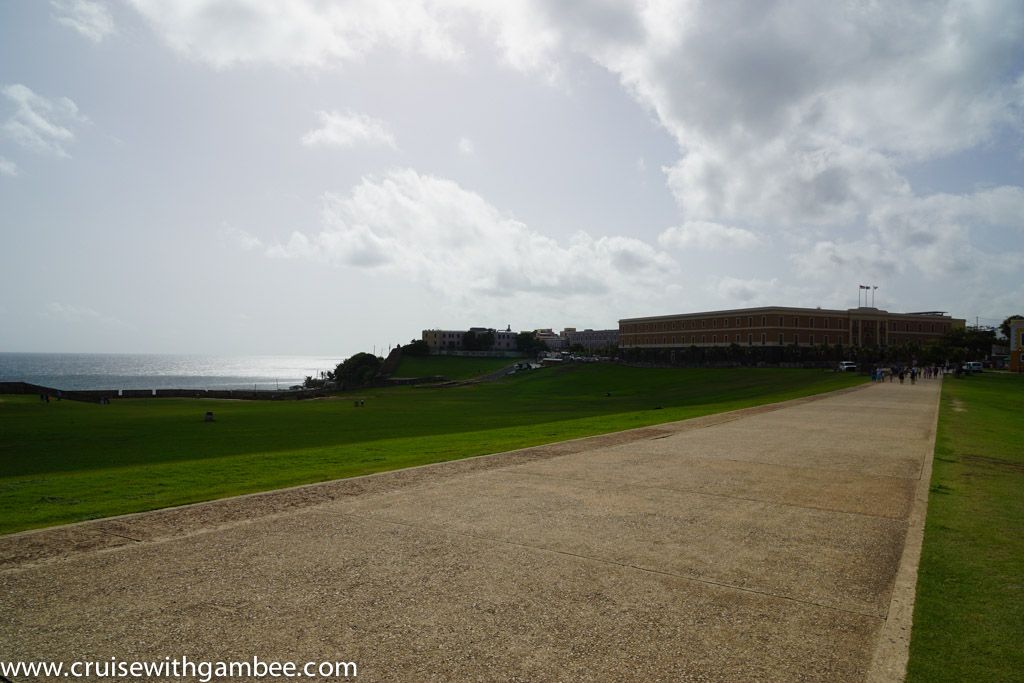 The fort is gorgeous.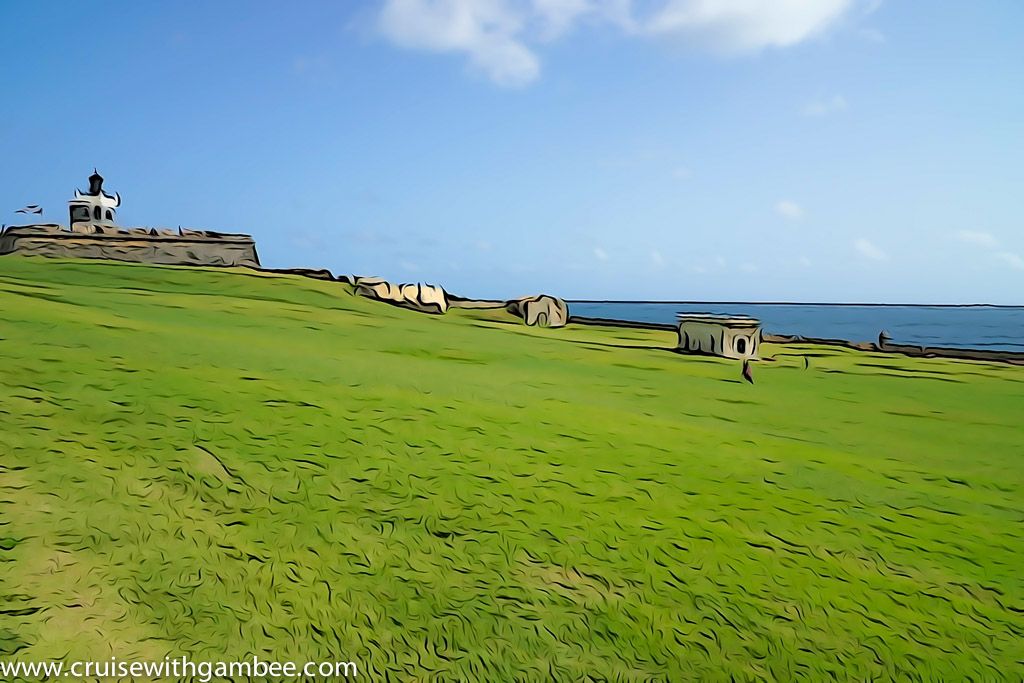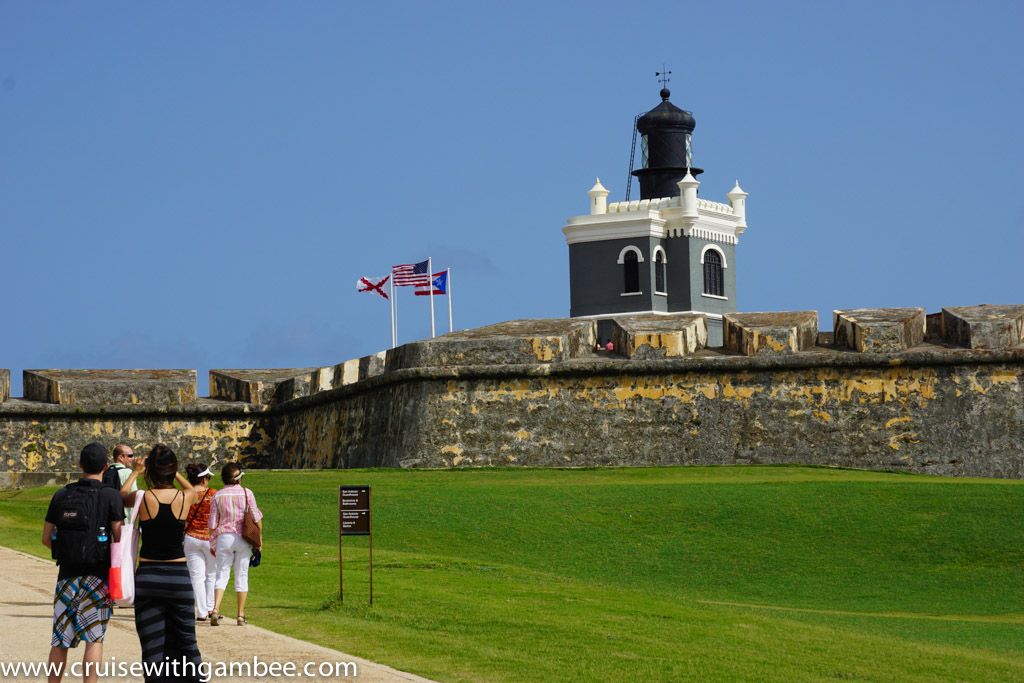 We were just enjoying our day. My mom said that San Juan was now one of her favorite ports, along with Bermuda.
The castle was the perfect place to use the illustration mode. I love the way these pictures came out.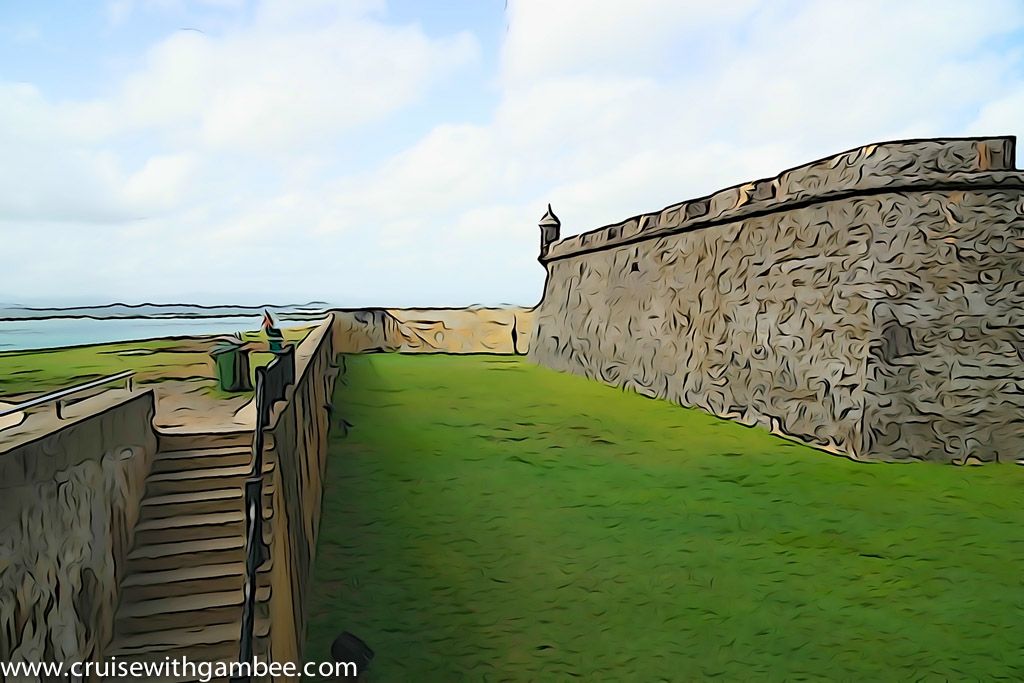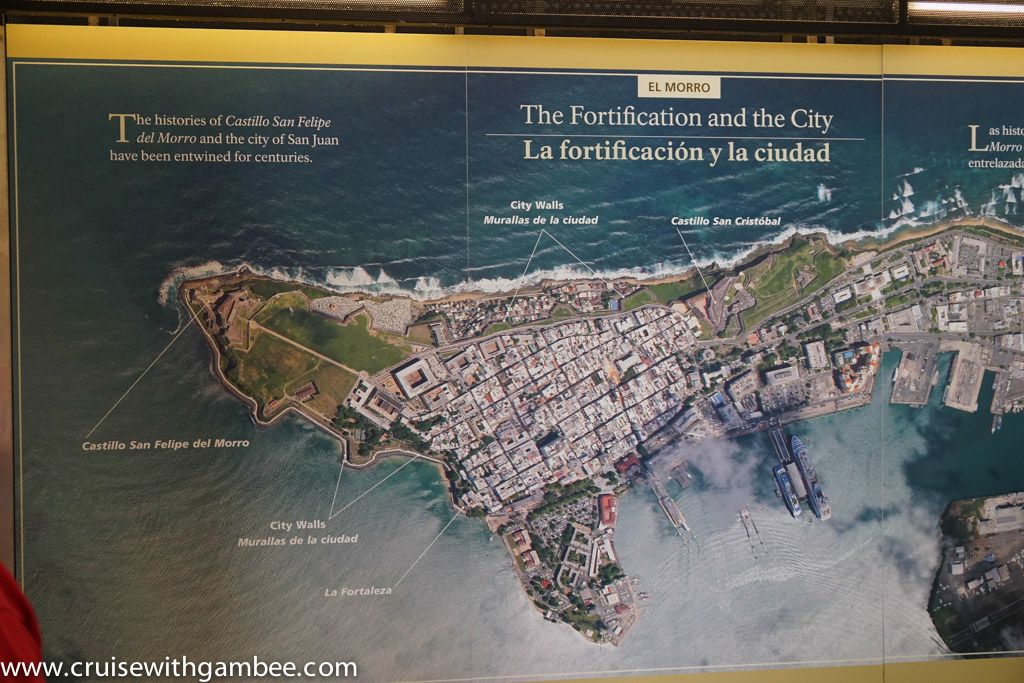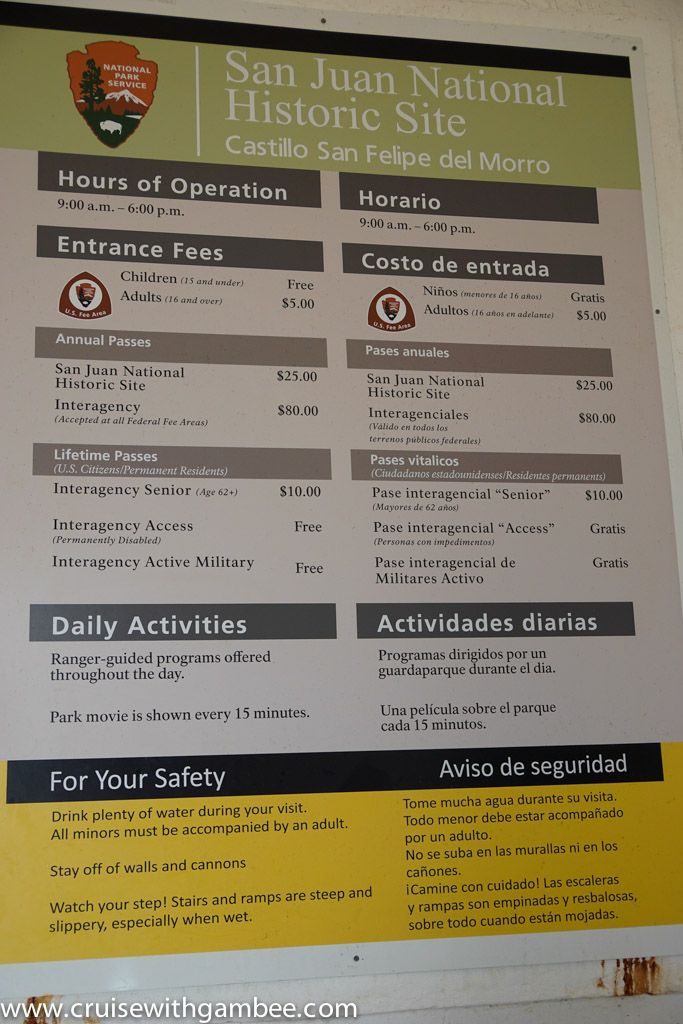 The entry fee is good for the two forts for that full day. Not bad, I think this is the cheapest whore (Lol I know, it was supposed to Shore, but ill the mistake there, lol) excursion I have ever done.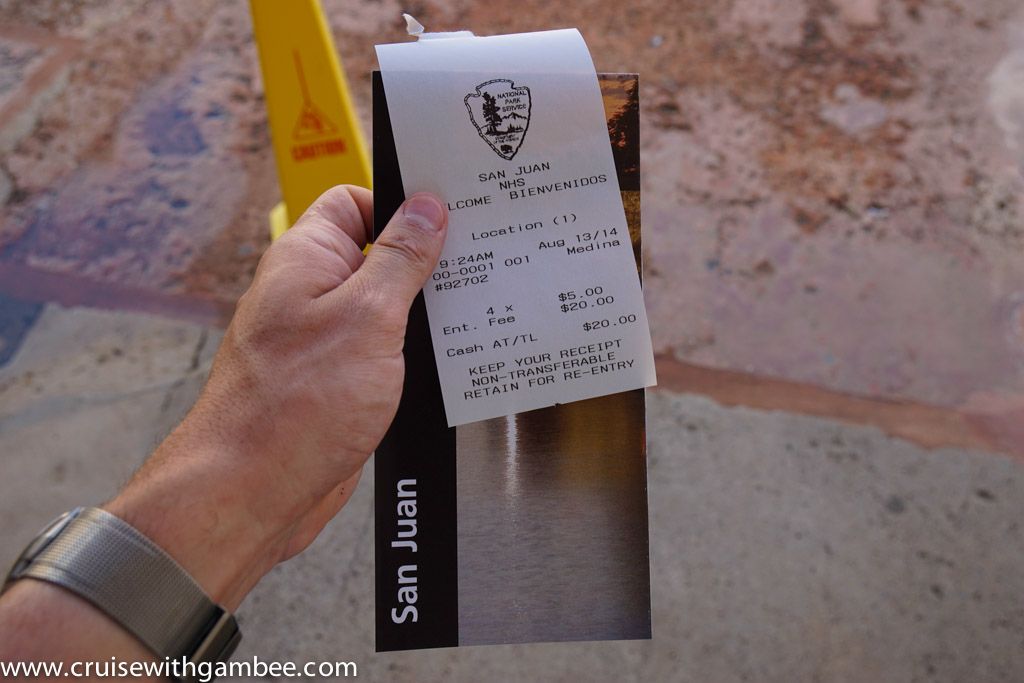 The fort is really nice, I really love forts and castles. They hold so much history inside them!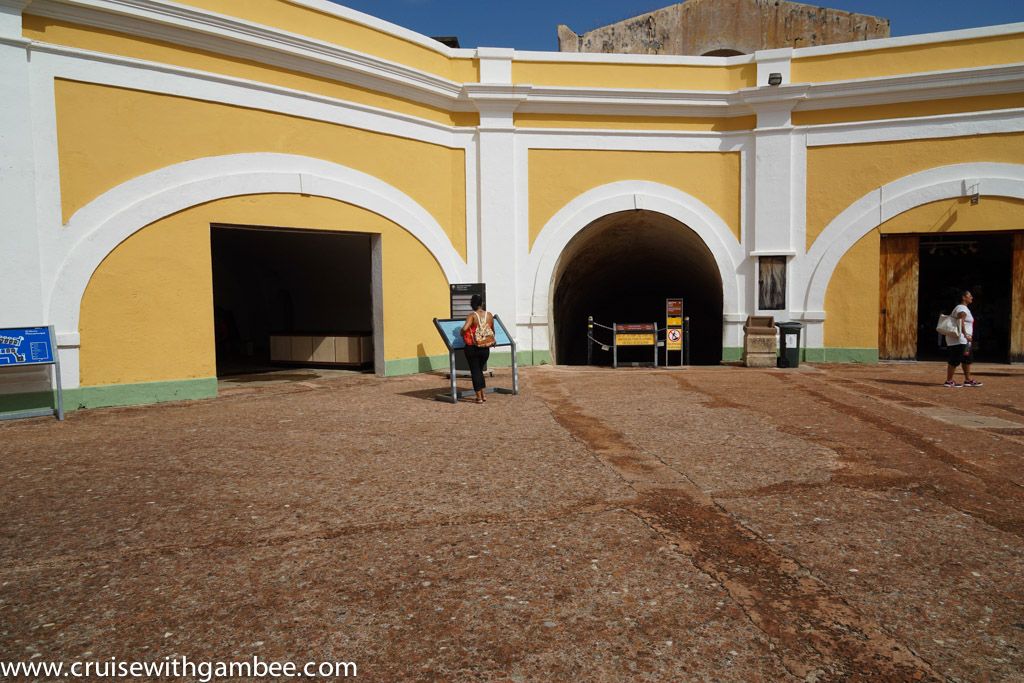 We all said a few prayers.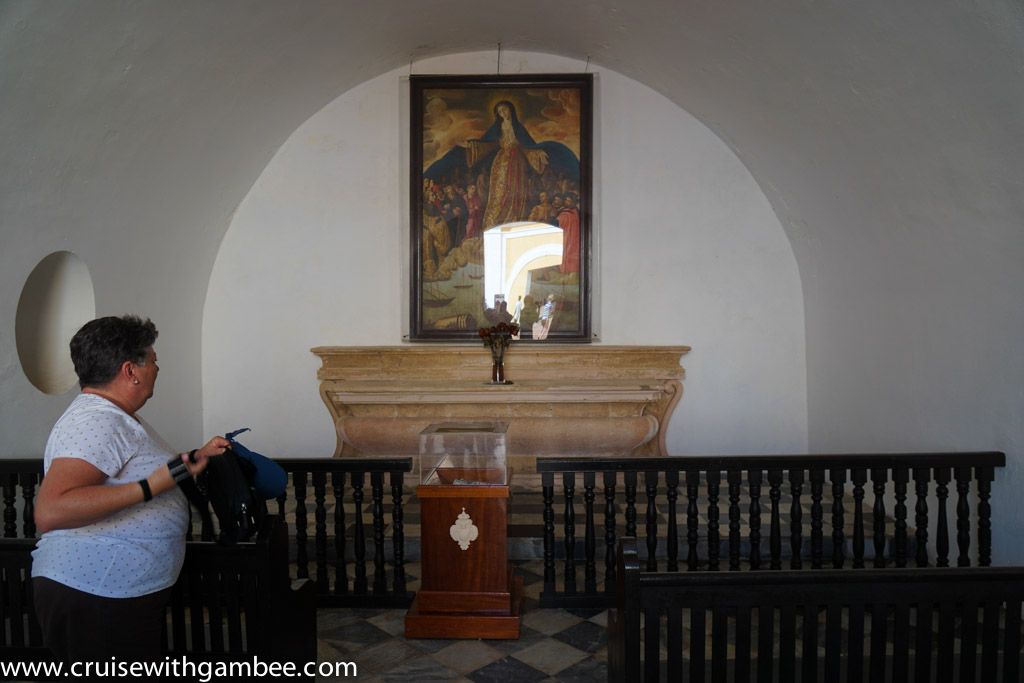 I love old mold patterns in dated structures.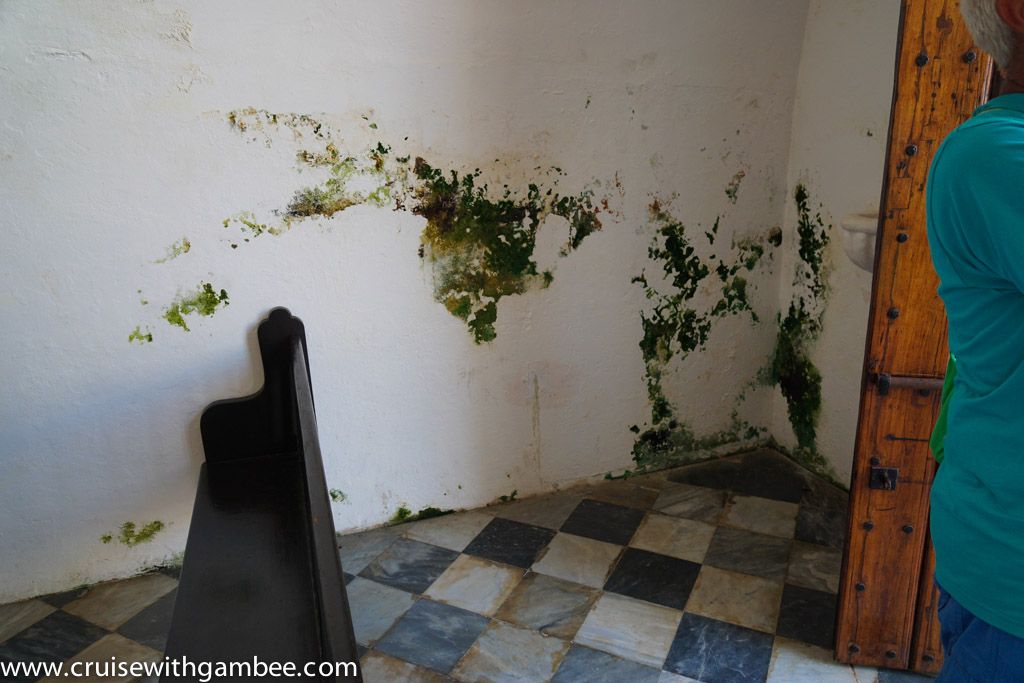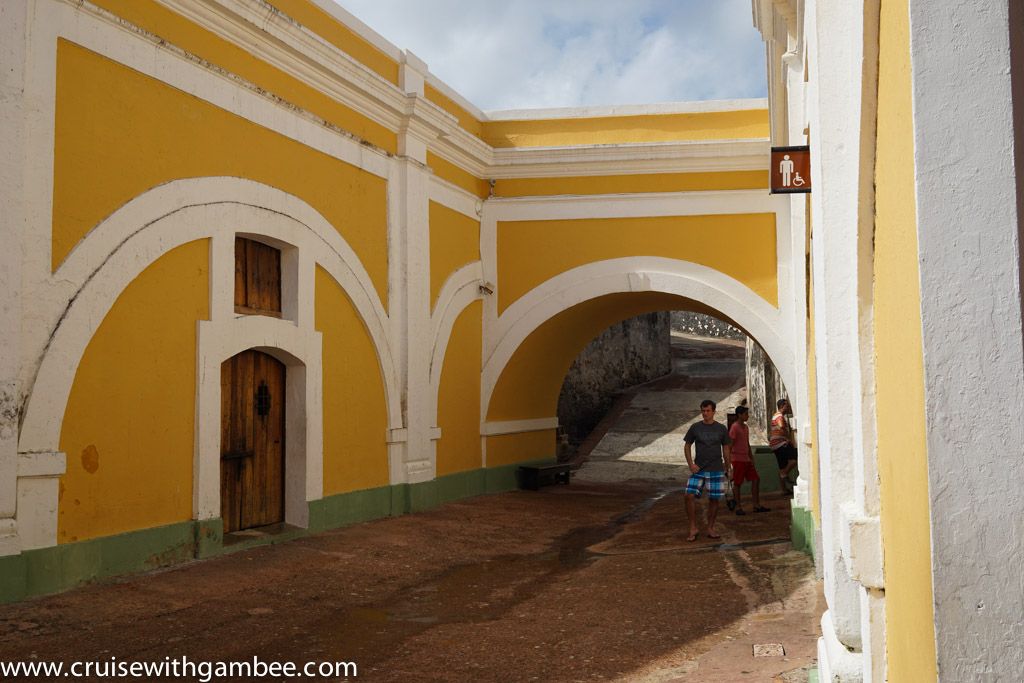 They had to use the restroom so I just sat under some shade and waited for them. I also had like 4 gallons of water, it was so hot and humid that day!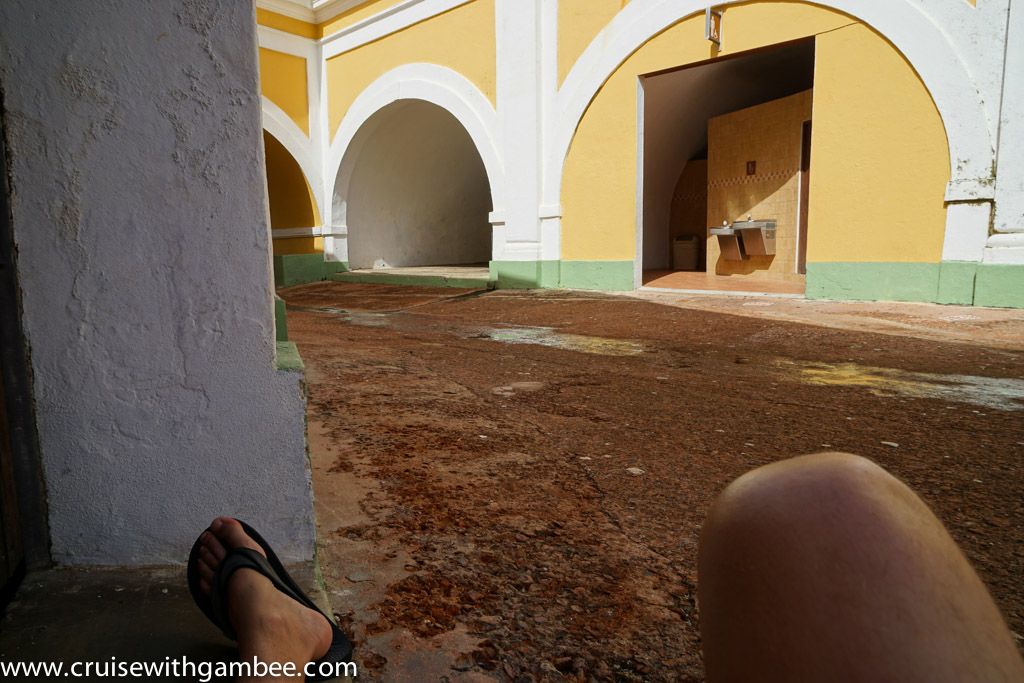 Then we continued our tour.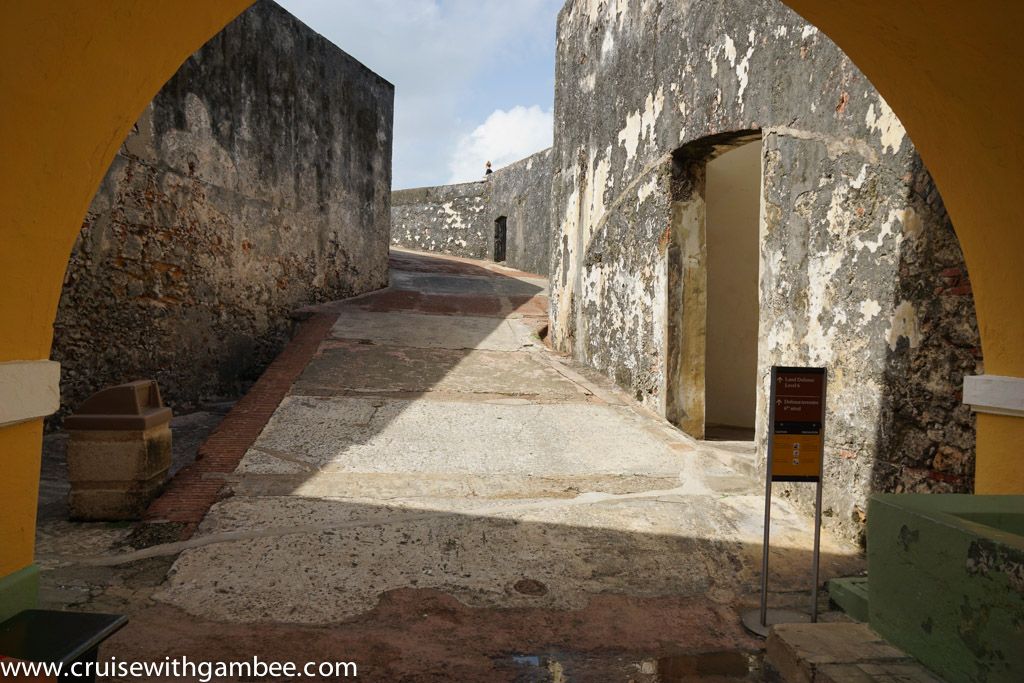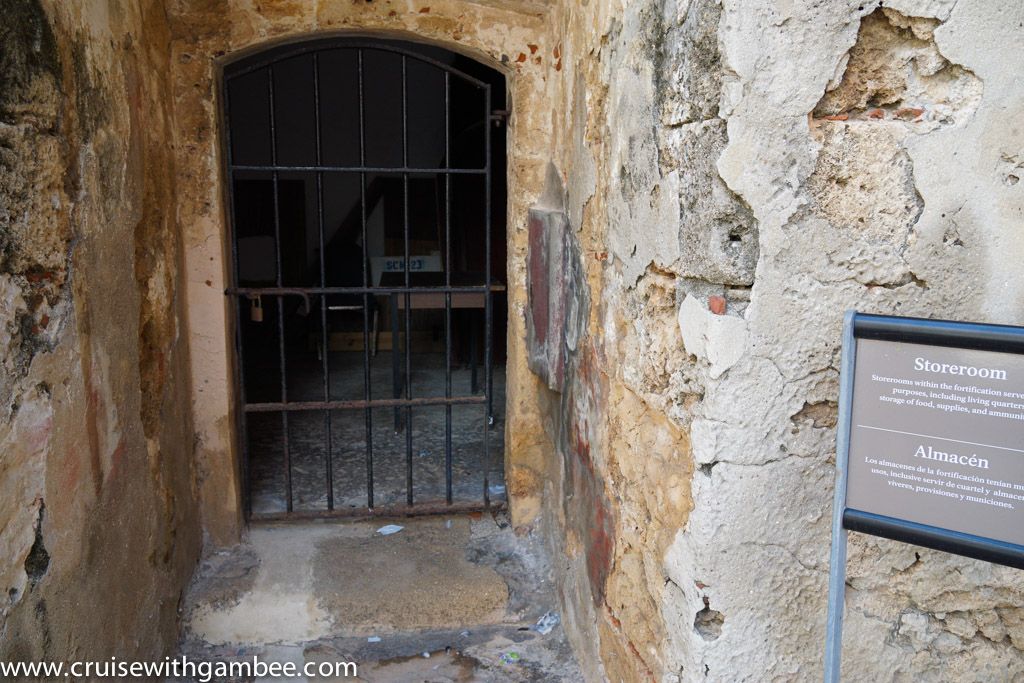 Here is where they stored the ammunition.
That hole there had no end in sight. My uncle went inside to take a picture of himself, but he soon got claustrophobic. I wonder how long the tunnel goes, and where it ends.
This tunnel went on forever!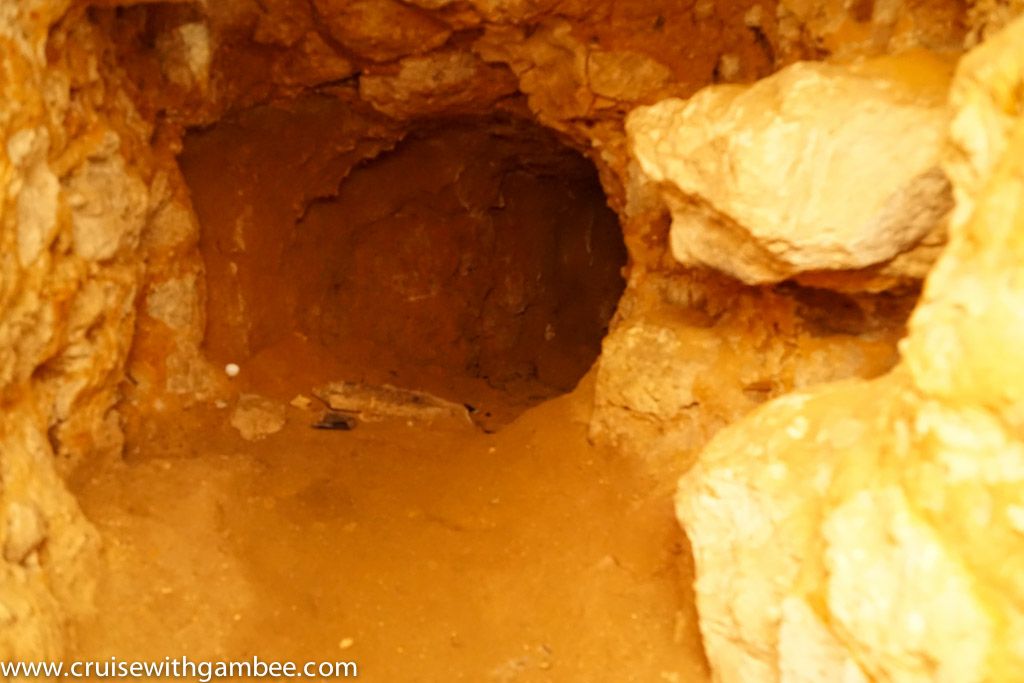 In the castle in Cartagena they have these tunnels you can explore, very similar to this one. Just don't get lost, in the past it has taken us hours to find an exit. Once we even got to a place that had salt water, it was terrifying, we thought that the high tide was going to lock us in there.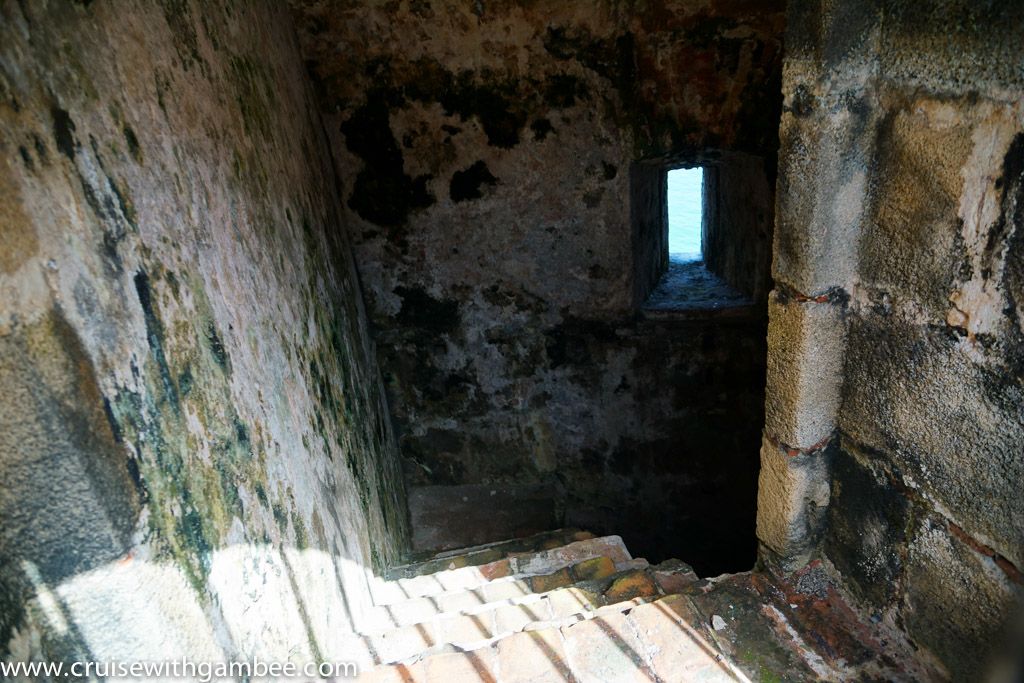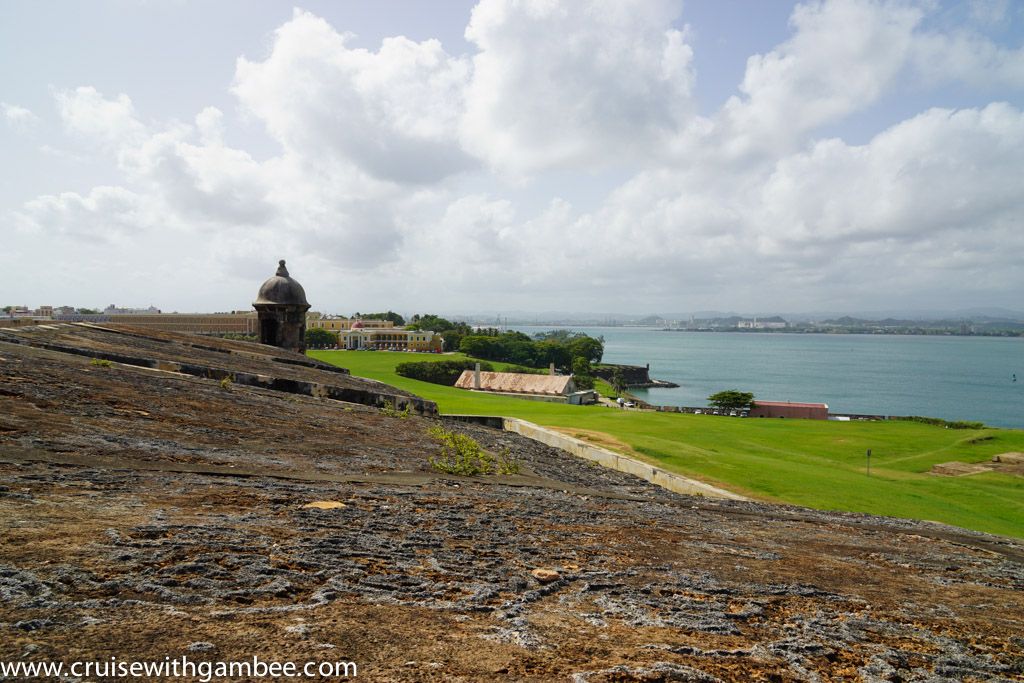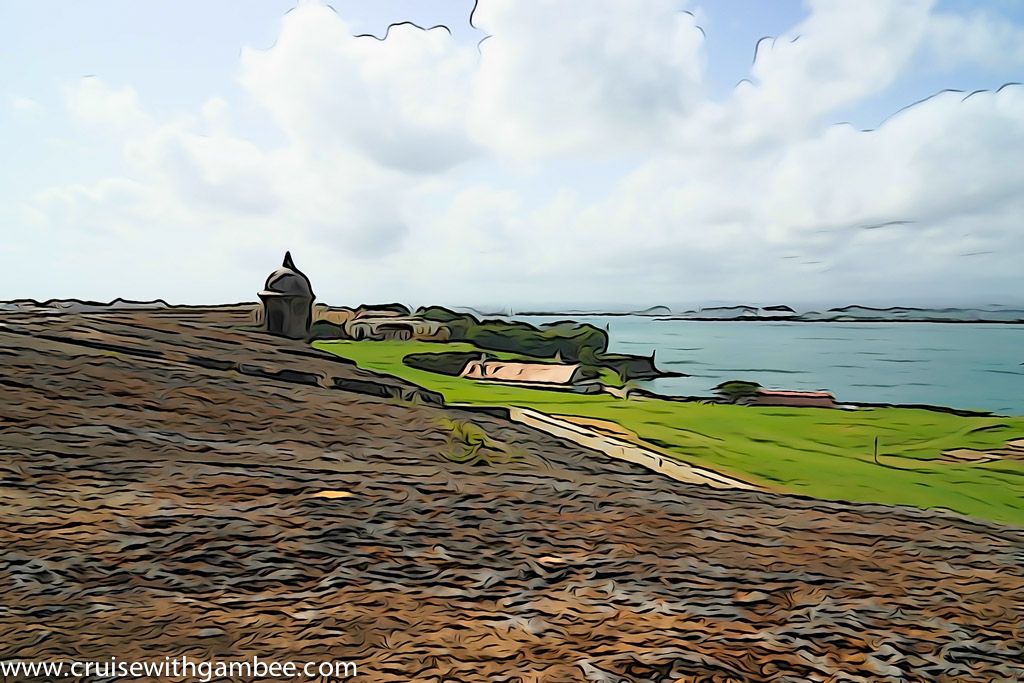 See mom with the ipad on hand?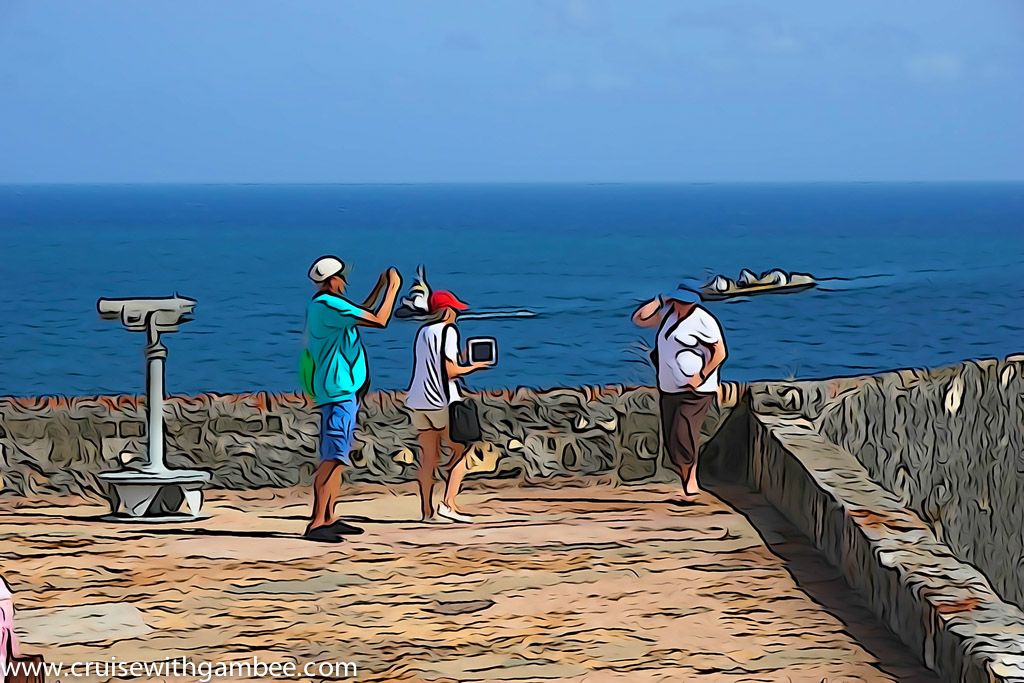 Just enjoying the views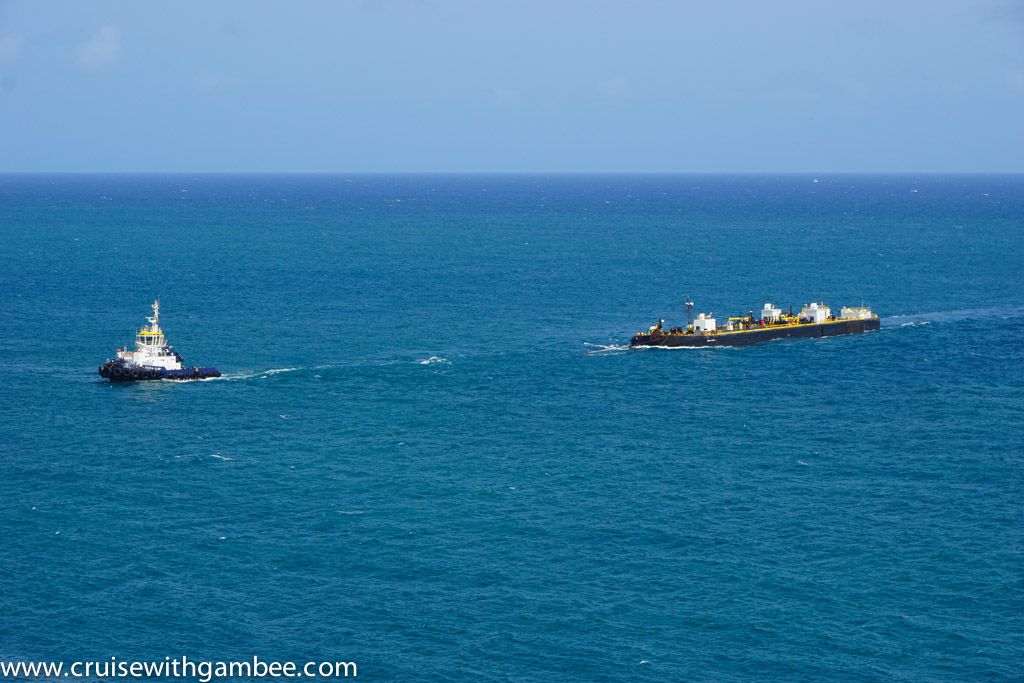 My feet were hurting so much, I am not used to using flip flops for such long walks.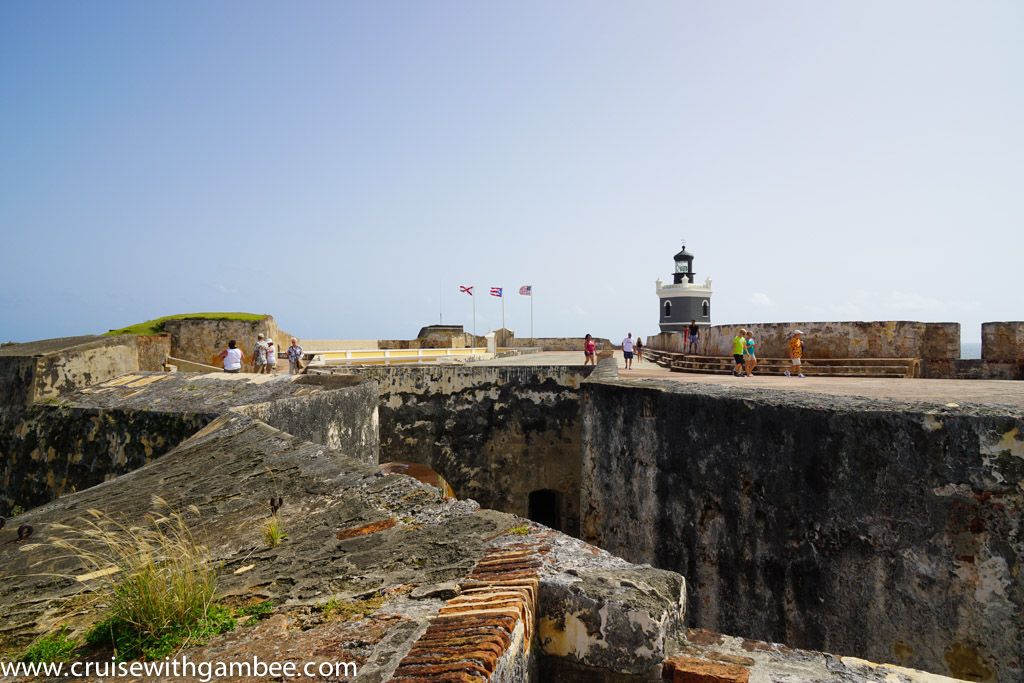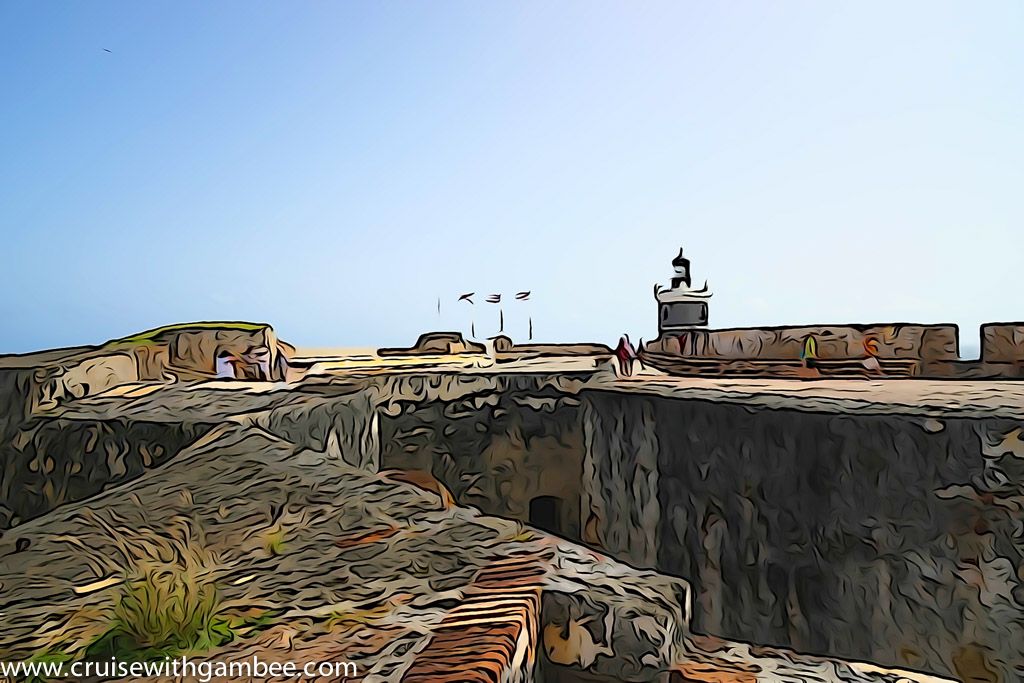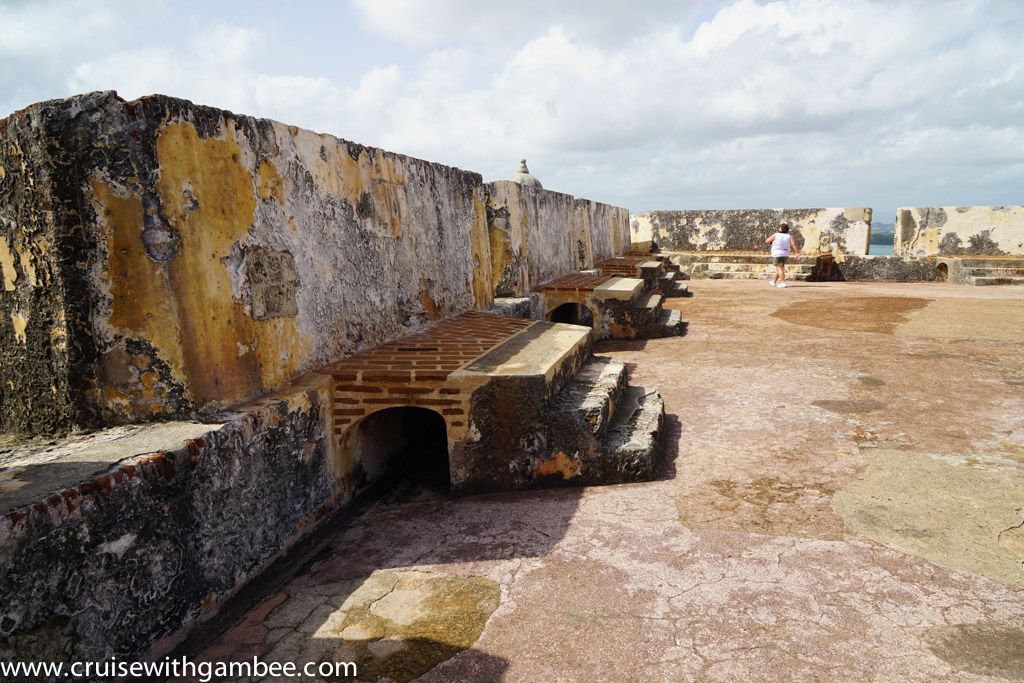 They have a shuttle service for a few of the resorts on the area.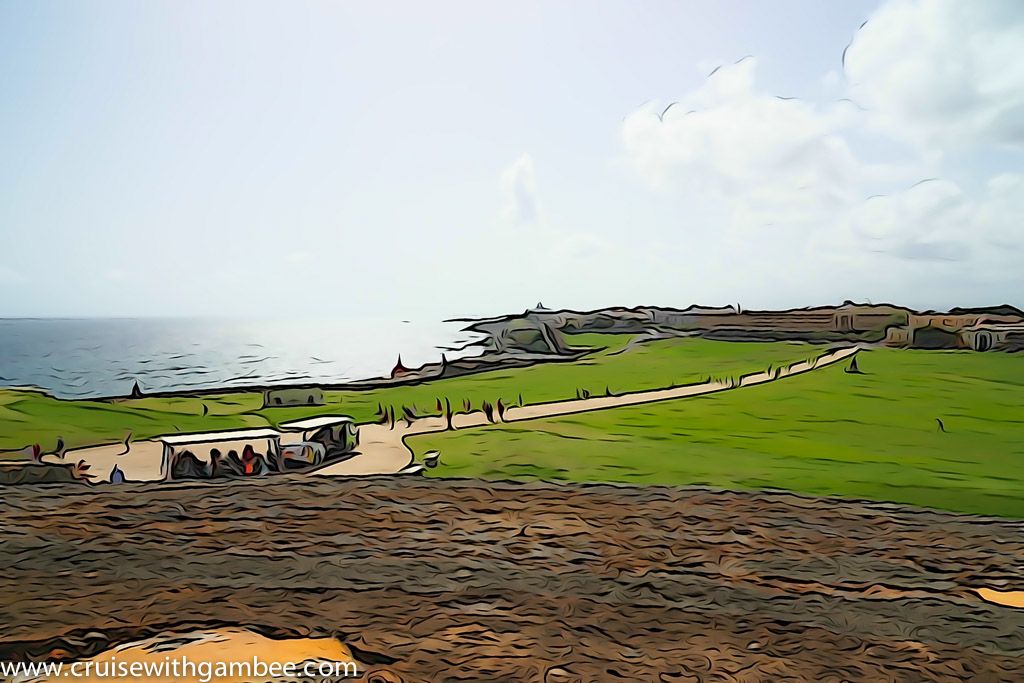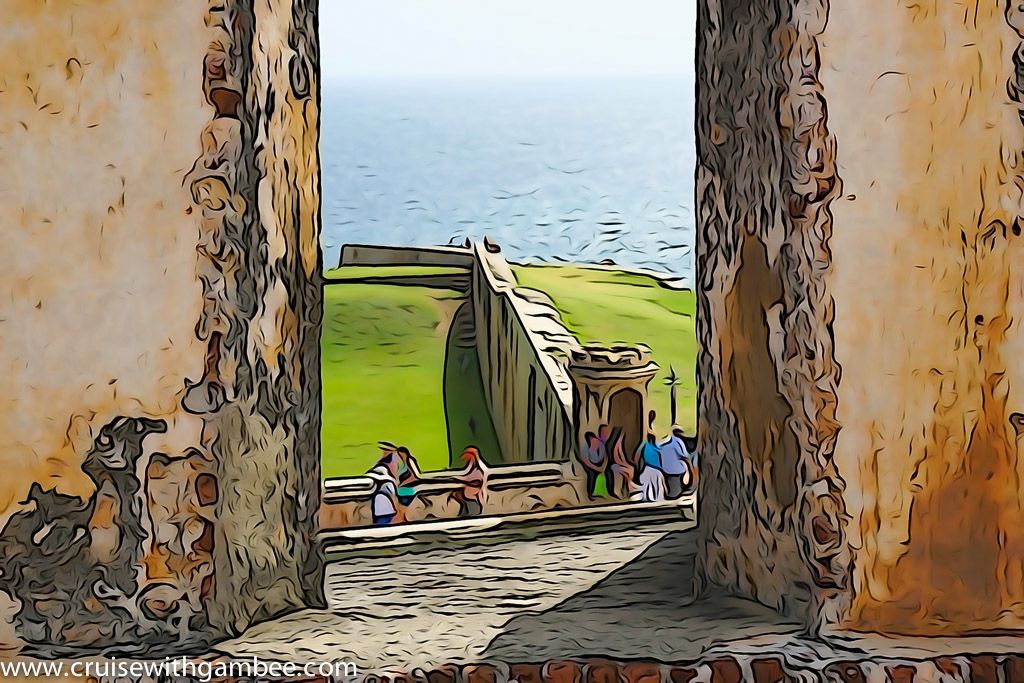 My uncle tried ringing the bell, but no go. But right after we left a few kids did something to it and got to ring. The security guard was not thrilled about it and had a talk with them.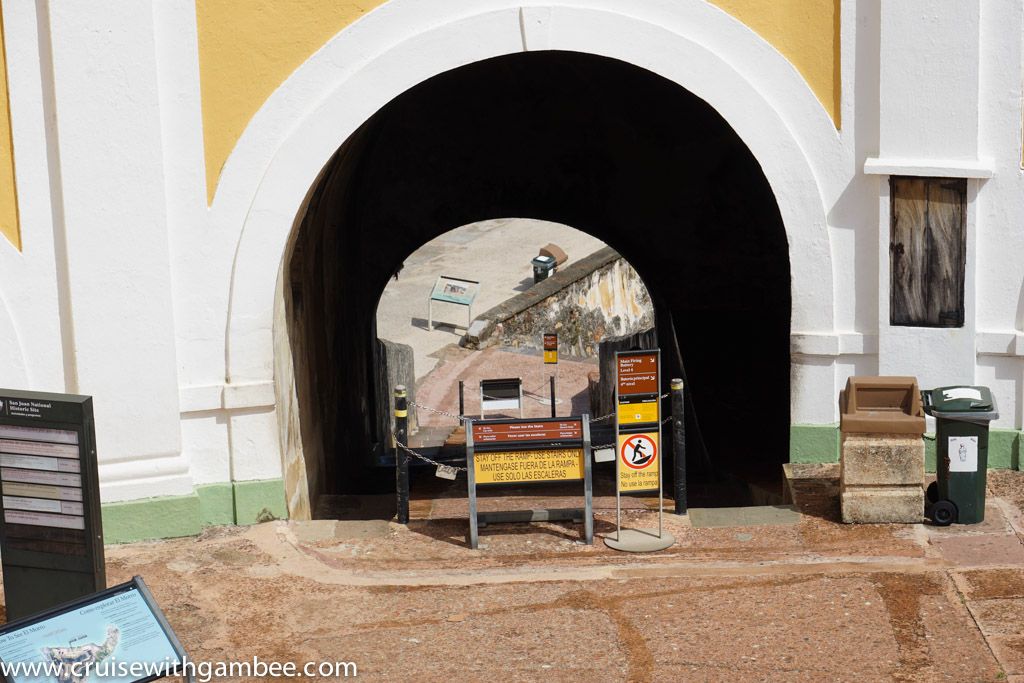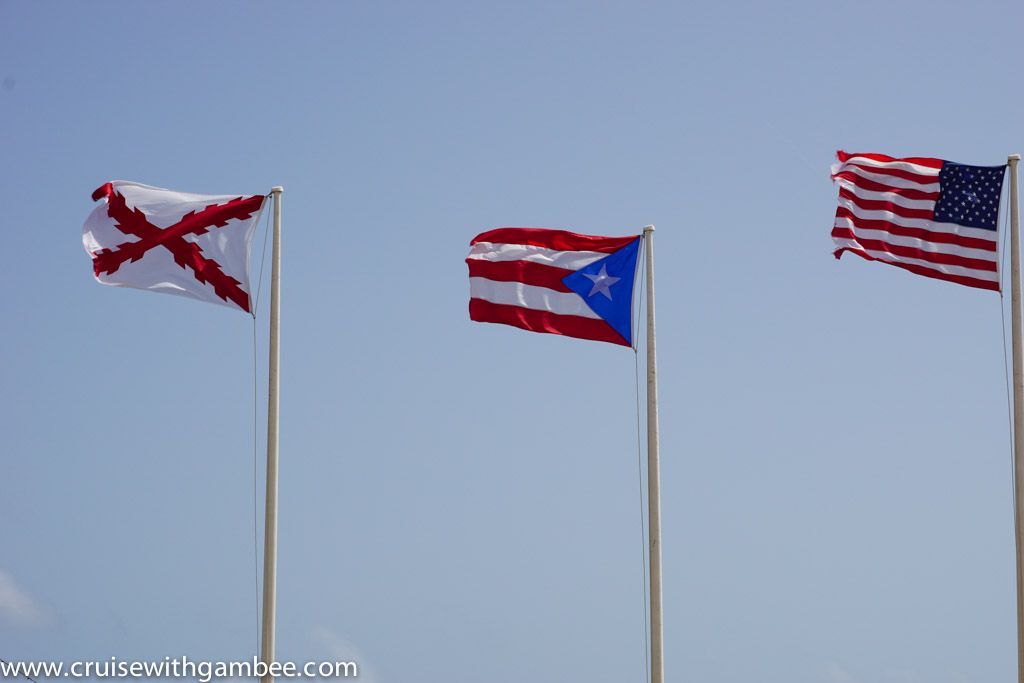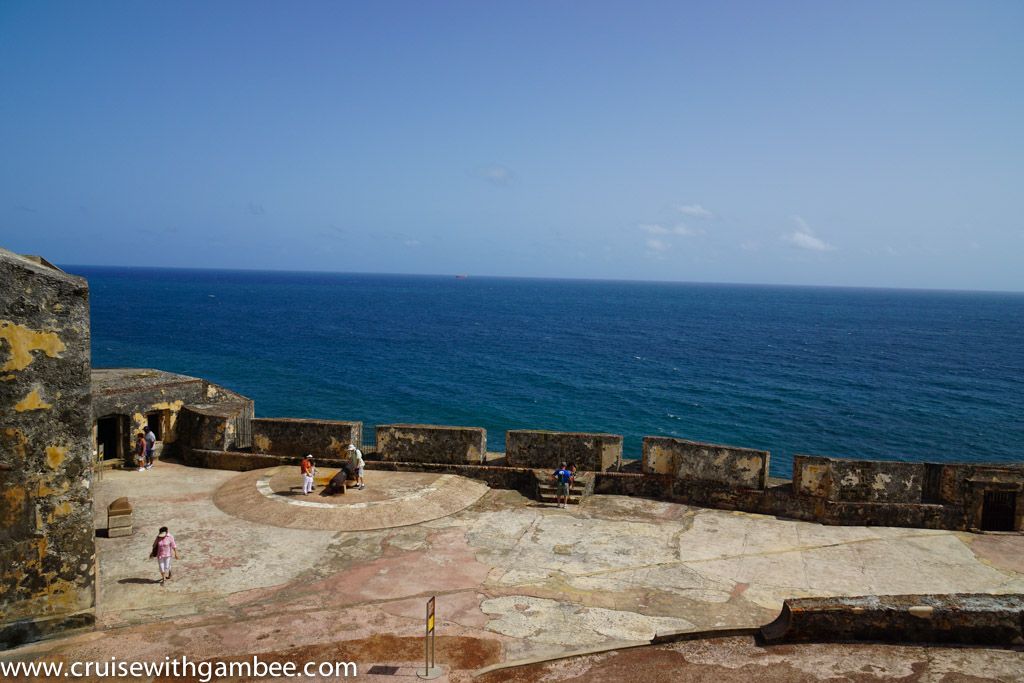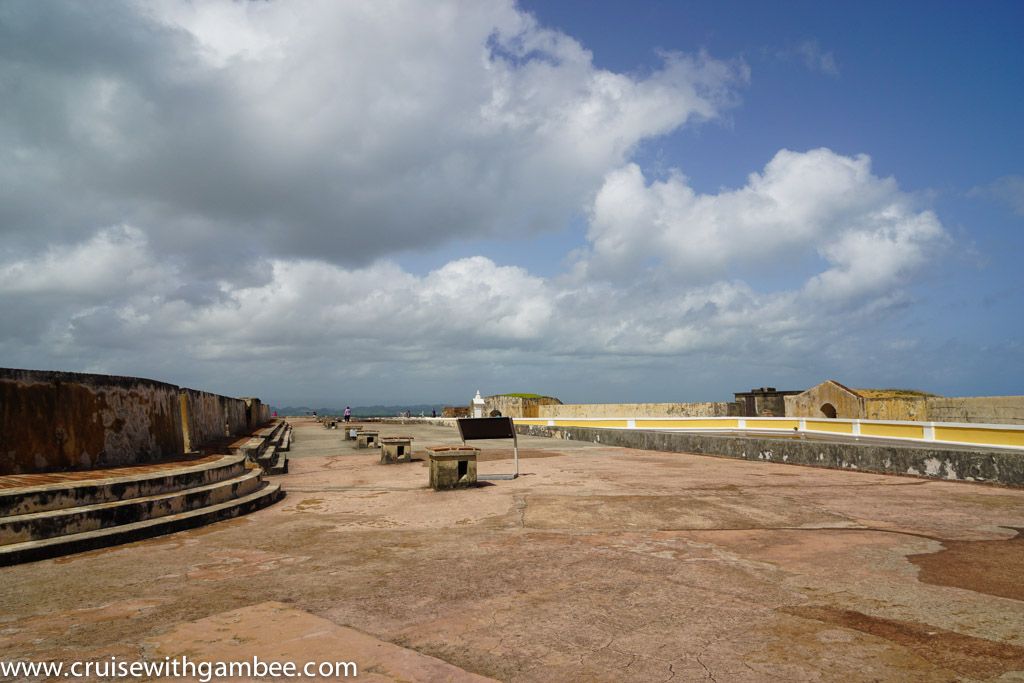 My uncle and I went to the top of that little house, but there is nothing there. I suggest you save your energy for later on.
The view from up there is just amazing!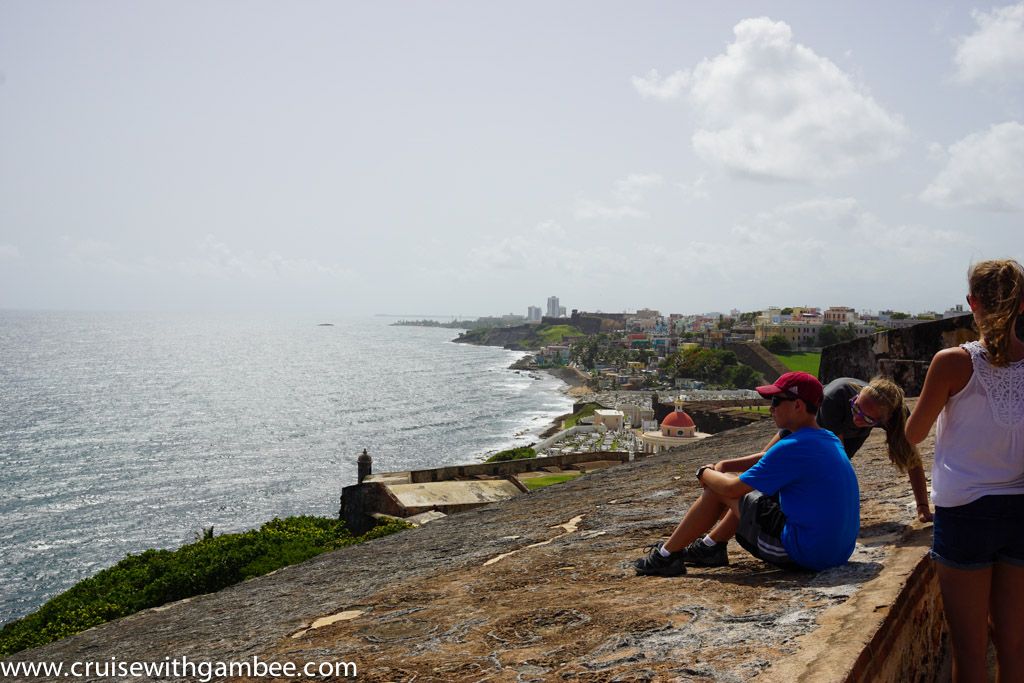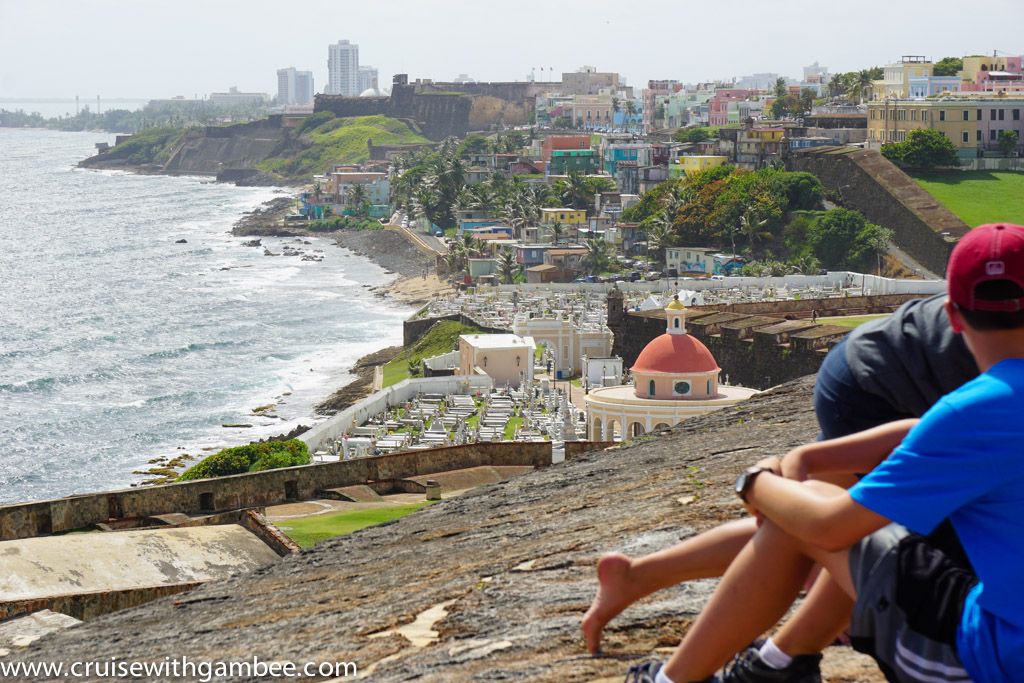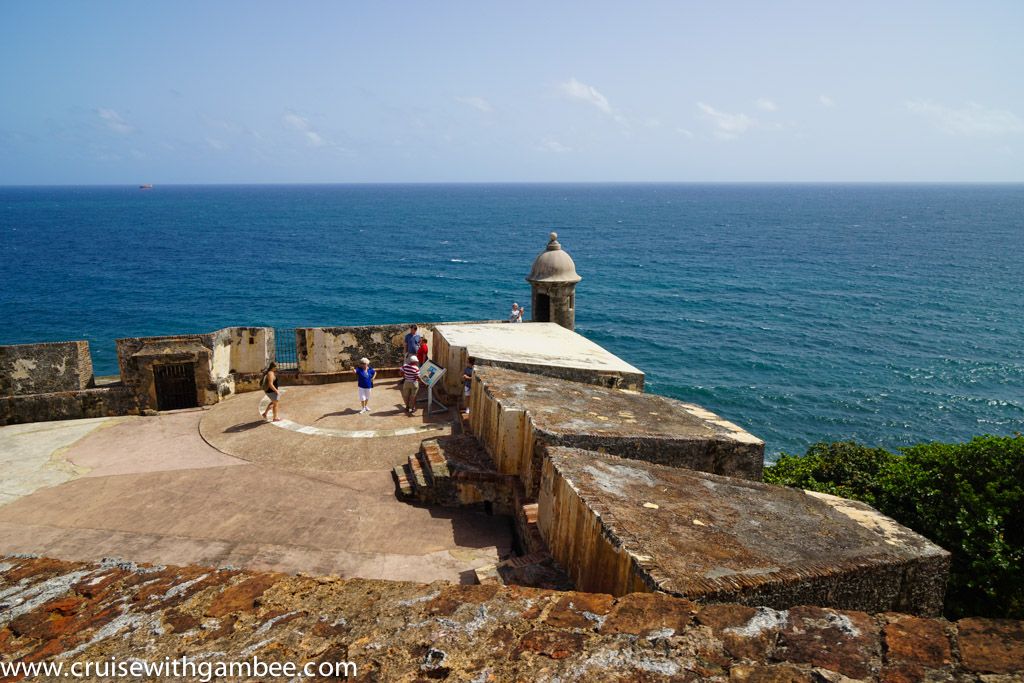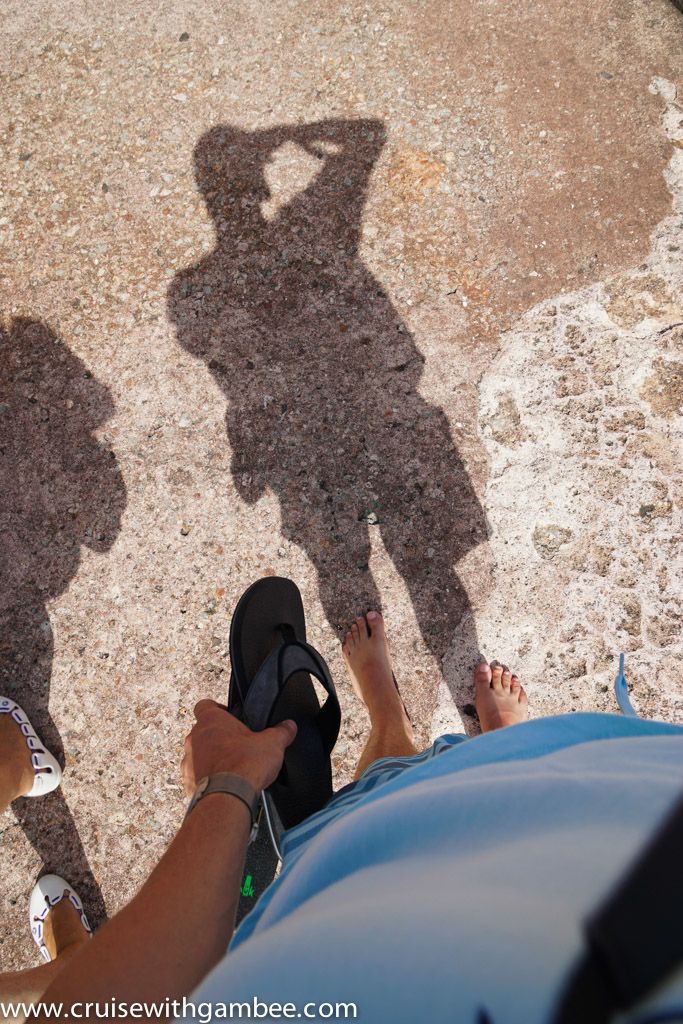 As you can imagine my uncle took a few X-rated pictures in with the cannon
Love how this picture came out.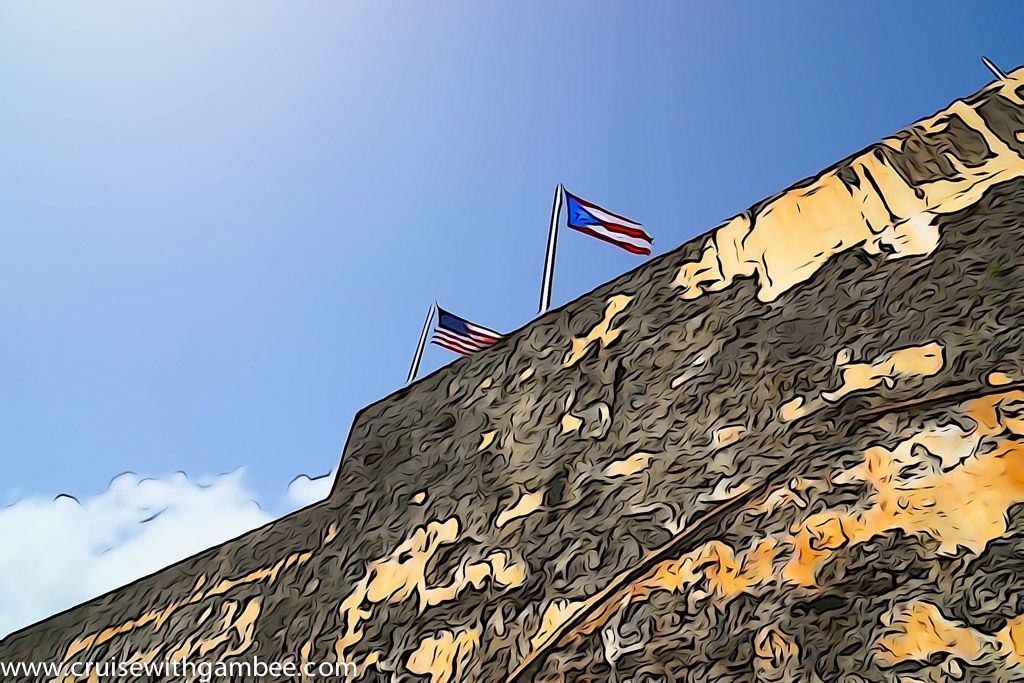 I found the perfect place to put my flip flops, a few people told me that I must have tough feet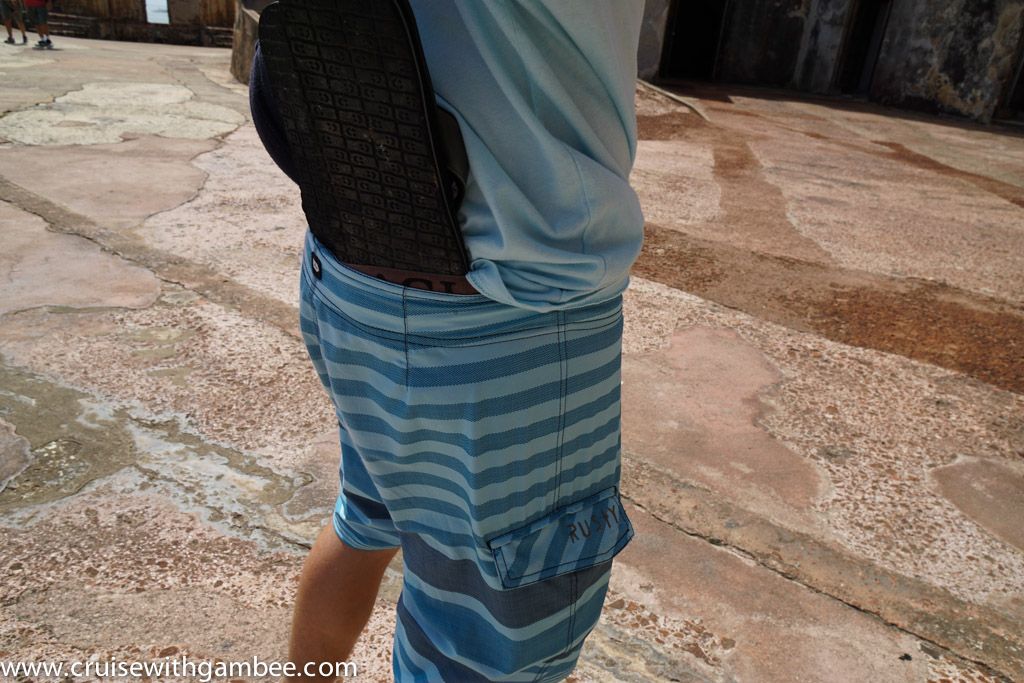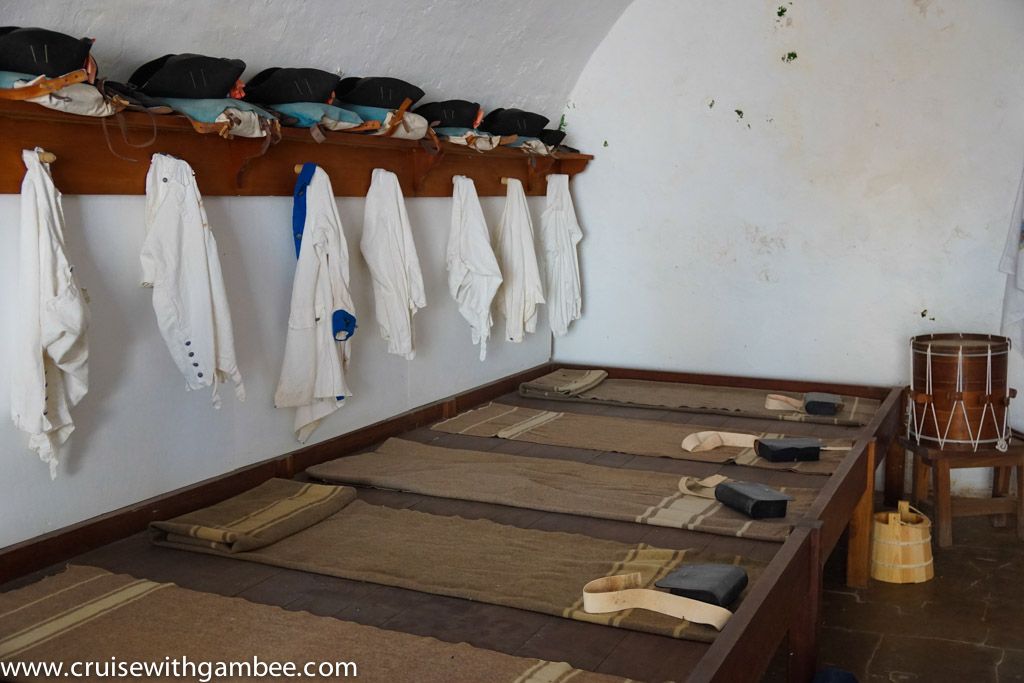 They wanted to get some drinks and souveniers. So we stopped there, I was enjoying the fans!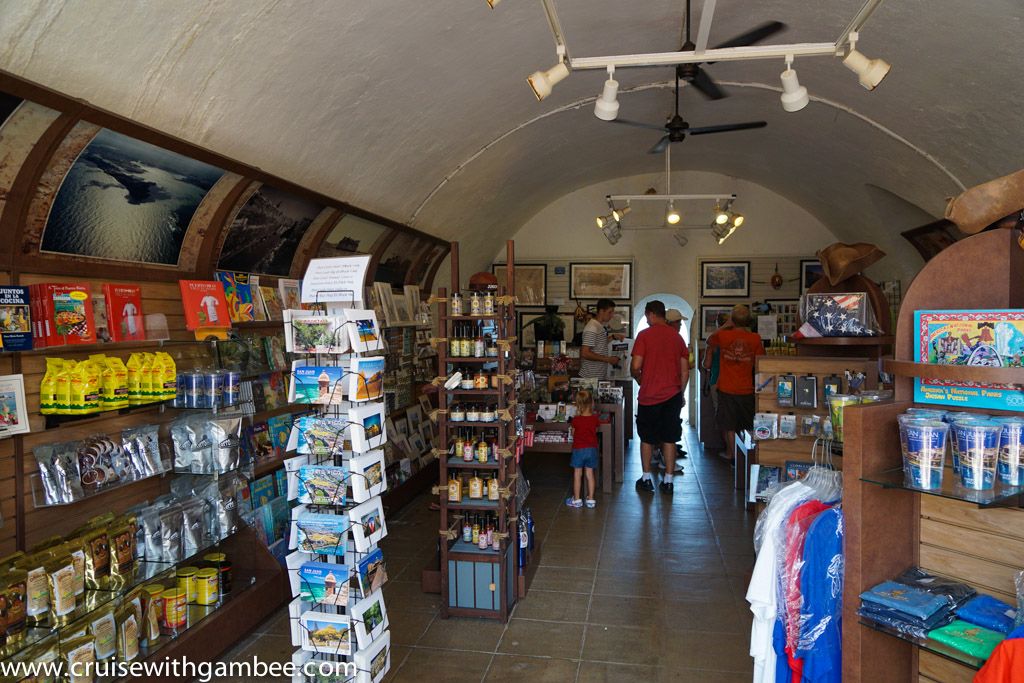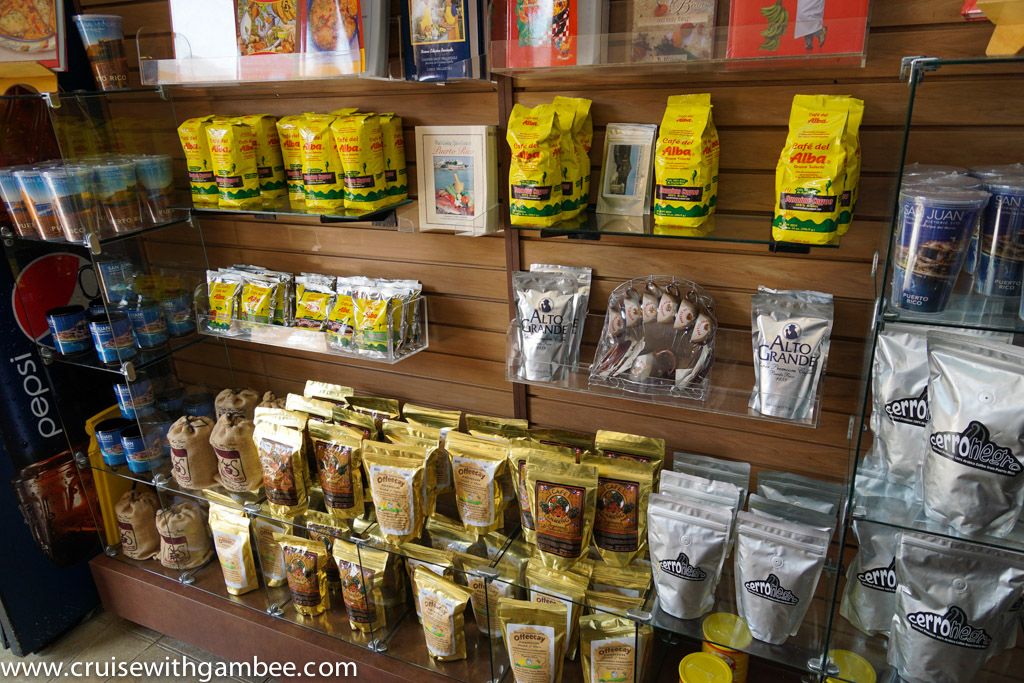 These things are expensive!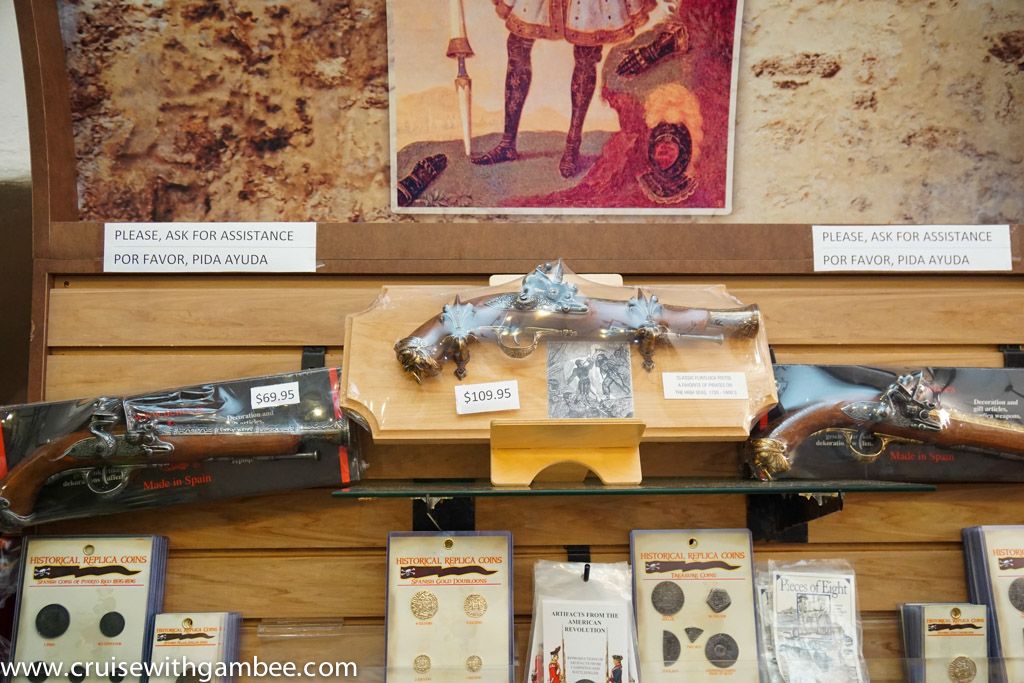 There were a few more areas that we could have explored, but that meant going down what looked like over 100 steps. We decided to call it a day and head out back into the city.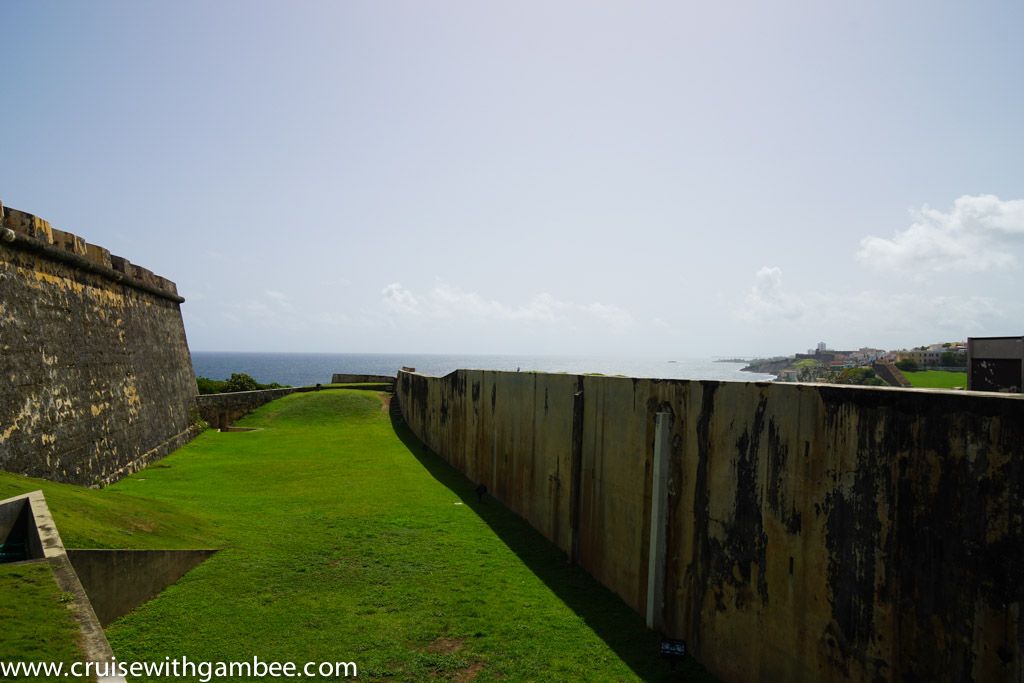 The castle is nice and all, but what you see is what you get. I guess you could do a guided tour and learn a lot more than just walking around. Would I do it again? Most likely not. I think next time I will head to the rainforest.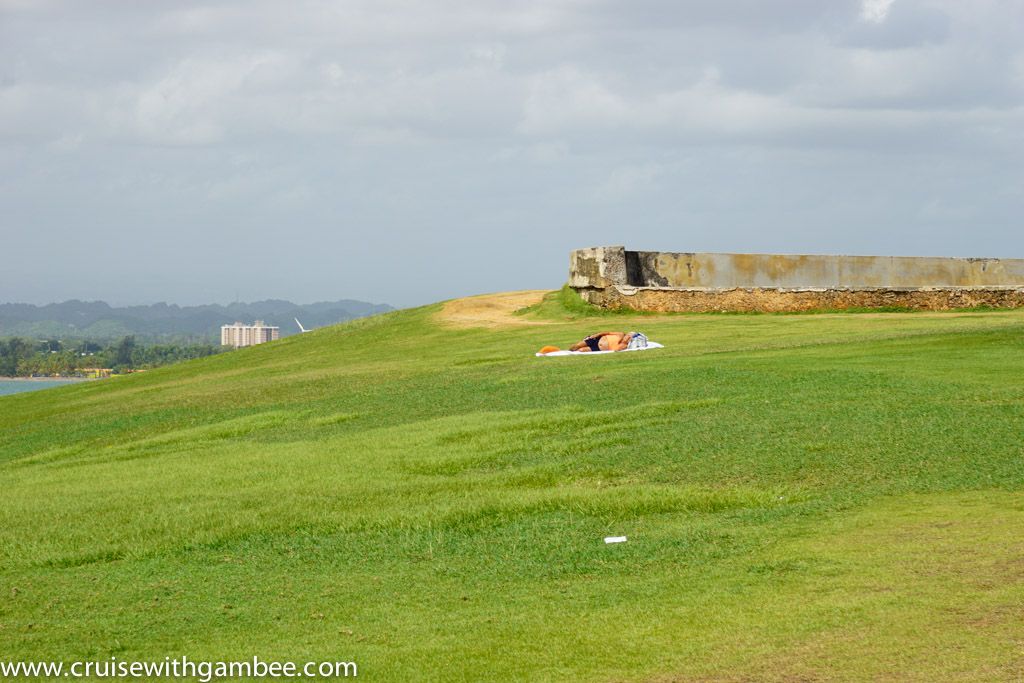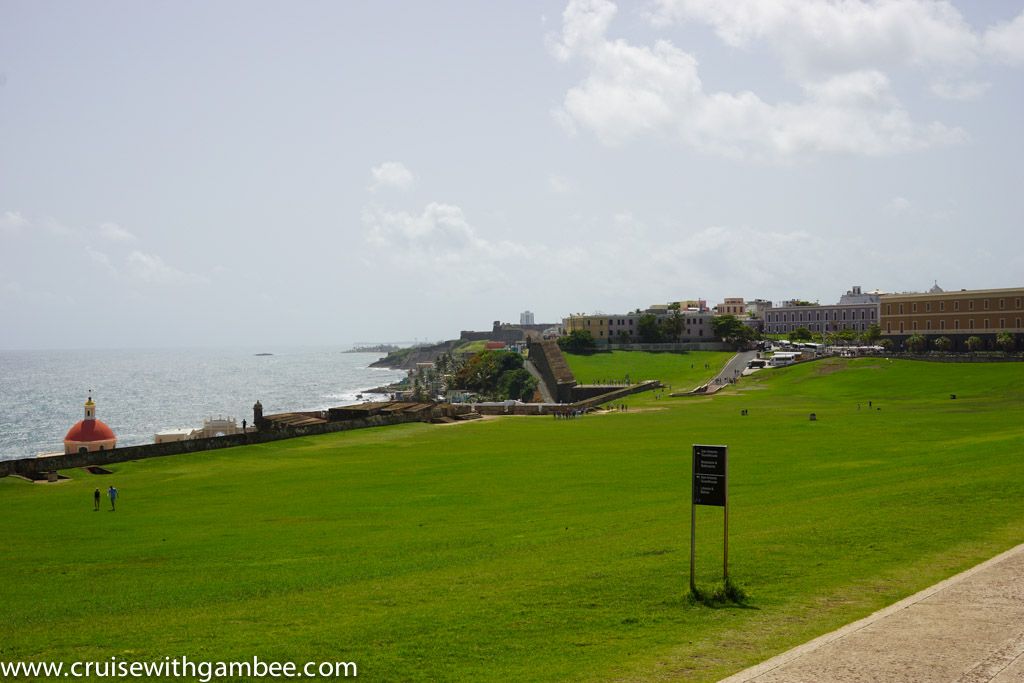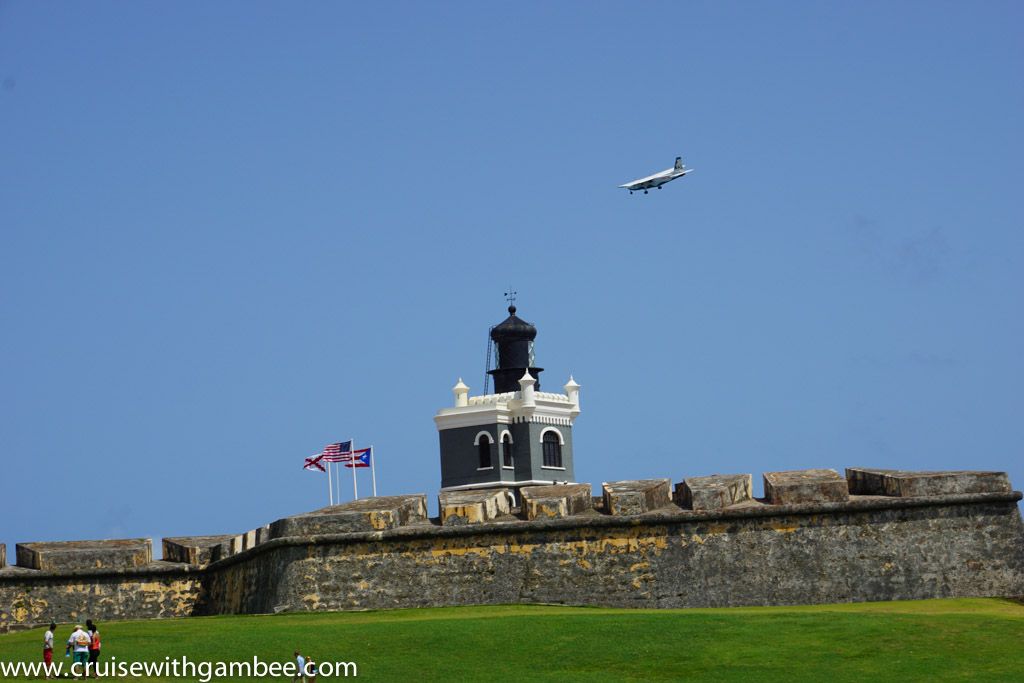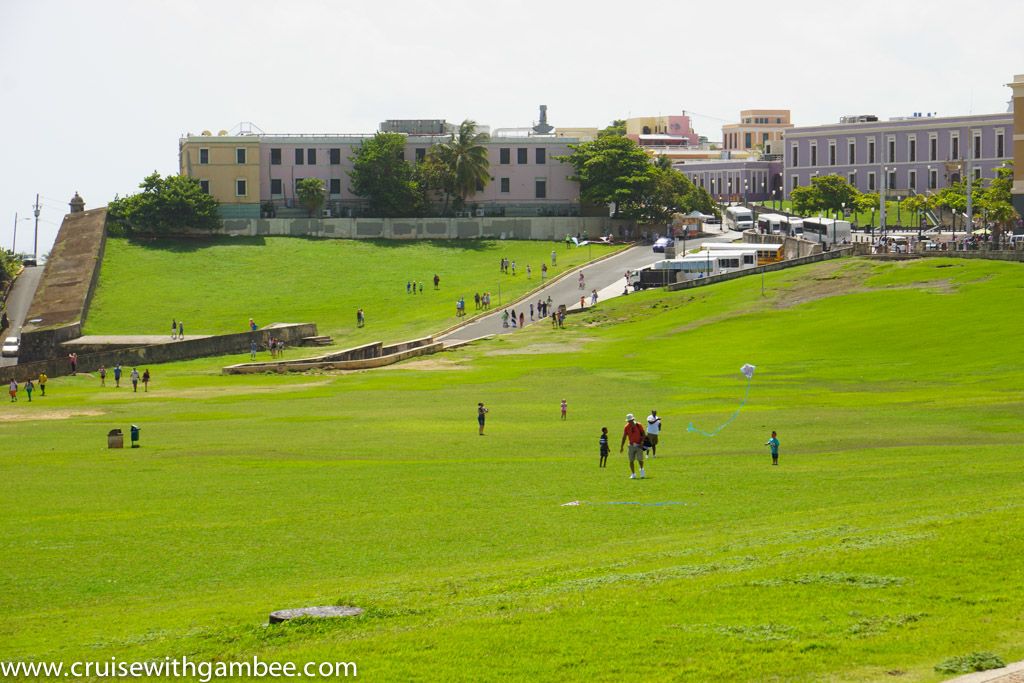 There were a few people flying kits there. That should be a blast!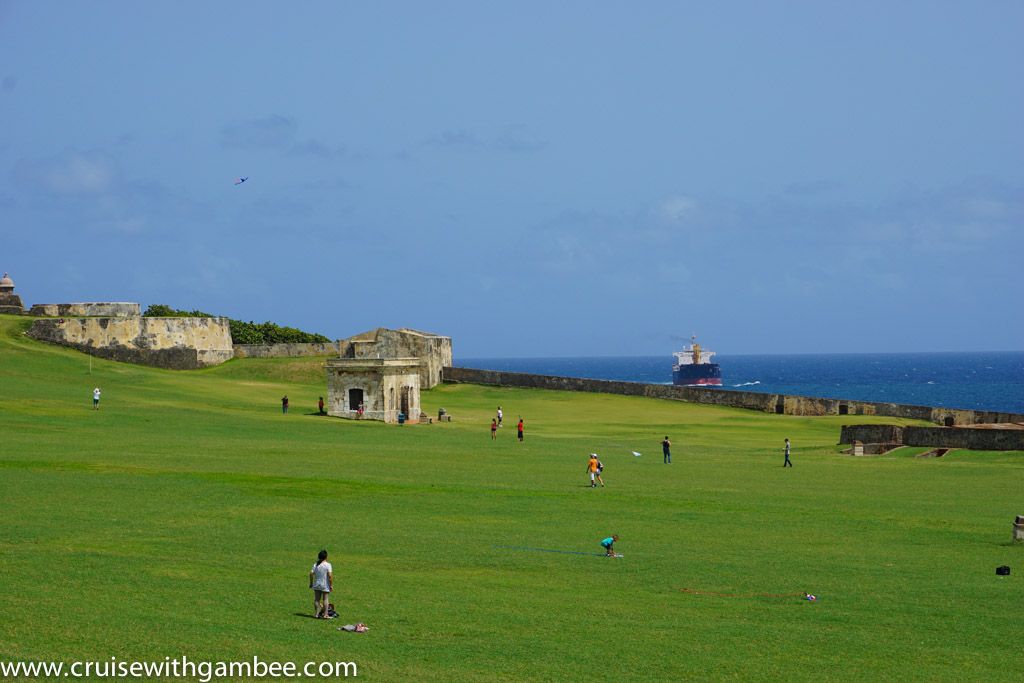 On the way back we waited about 5 minutes, and then we said screw it, let's take a cab back. The funny thing is there are no cabs, all the ones waiting there are reserved. One of the cab drivers went out asking for us and one of them agreed to take us back. Some people walk down from there, but I will tell you one thing. That is a long walk down, maybe 20-30 minutes and in that heat! No way, lol, well at least not for us.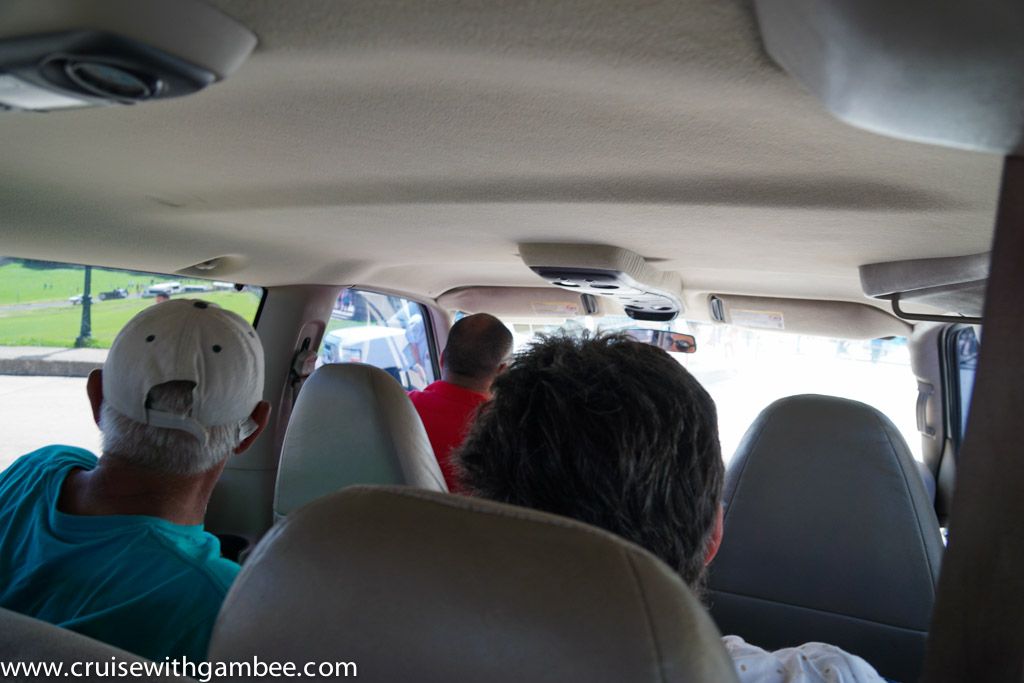 San Juan is really nice, it reminds me of Colombia in a way.