Day 7, Great Stirrup Cay!
I woke up that morning, and as usual the first thing I did was open my computer to see if I could turn it on. Just like I thought it was dead and there was nothing I could do. But I was not concerned anymore, I had already happily rescued the data. My main concern now was how long it was about take to get it fixed, and if the issue was going to be covered under the warranty or not.
I also noticed substantial dust in the camera sensor so I decided to attempt to clean it. I managed to get most of it out, but some stubborn particles were impossible to get out.
I took some pictures from the balcony. The weather was looking just as fantastic as the rest of the cruise.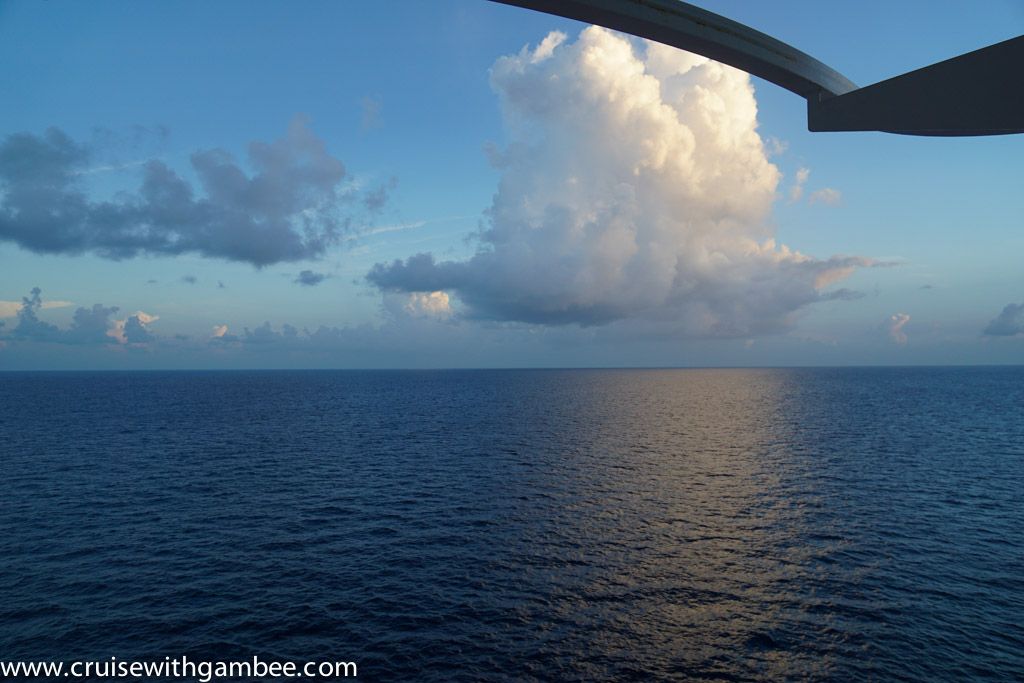 I relaxed on the balcony for a little while, and enjoyed the fresh ocean breeze! It was the last day of our cruise and I wanted to take in as much as possible.
Good times!
In the distance I noticed a Carnival ship.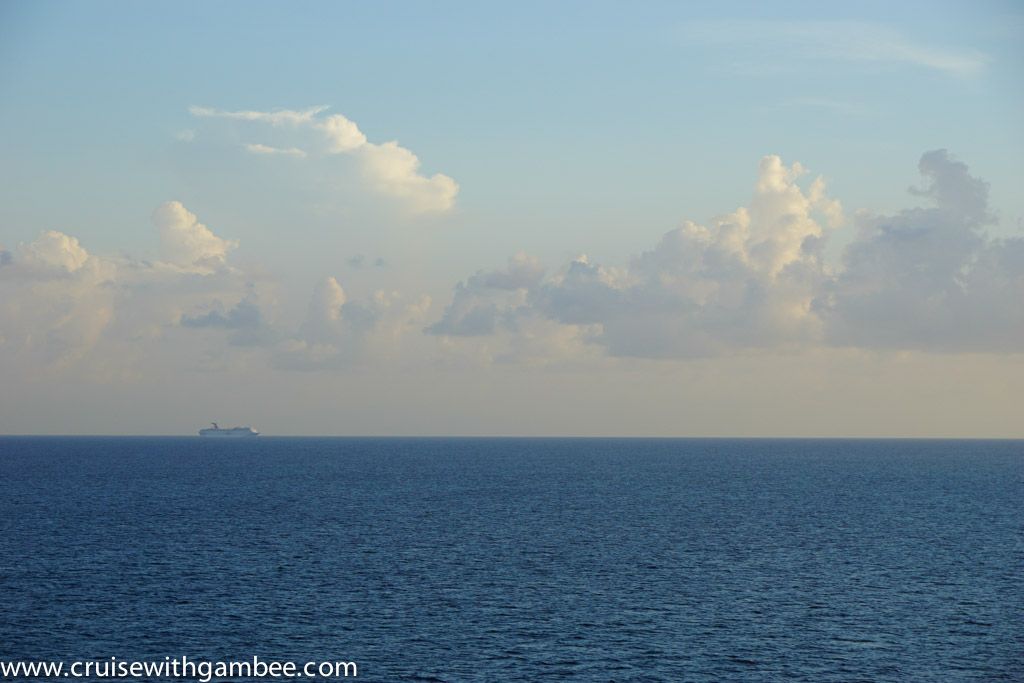 And a cargo ship?
Love this photo!
We got to Great Stirrup Cay on time. The Carnival ship was using RCCL's private island Little Stirrup Cay.
A private yacht went by as well. I have been watching "Below Deck" recently and I am completely addicted to that TV show. I highly recommend it! I have to thank my friend Rich for introducing me to the show. I can't wait for the new episode to come out. I am not a fan of reality TV shows, but give me anything that floats and I am in!
I have not talked about the bed yet, I found it to be ok. Personally, I like softer beds and this one was a bit firm. I think when she split my bed, she took off the down cover that made the bed softer. I never got around asking her about it. Either way I think my back suffers enough in my bed at home, it is possibly the softest bed you will ever sleep on. So I think sleeping on a harder surface was good for me, lol.
I called mom and they were getting ready, I told her that I would stop by her room in a few minutes to head up for breakfast. Once we got to the buffet, we each took off and got what we liked most.
I decided to mix it up that day
. I am a big lover of bagels, but I try to stay away from them as much as possible. I tend to put too much cream cheese on them, and then I get all messed up, lol.
It only lasted for a few seconds.
The way the tender system works is fairly simple, you simply go to the Black and white lounge and pick up a ticket. Then you wait for your number to be called, so you can board the tender. If you purchased any kind of shore excursion, you get priority tender tickets. We had priority tender tickets, quite honestly, I do not know why. I think they came with the VIP package that MSC gave me. So we had pretty much nothing to be concerned about. Keep in mind that your entire party has to go to the B&W lounge to get the tickets, or so they said in the speakers. Something tells me that's another rule that they break.
We waited at the buffet until they came up on the speaker saying that we had cleared and the tender process was about to begin. We took the elevator down and got in front of the stairs that took you directly to the tender.
We saw a lot of people waiting everywhere for their numbers to be called.
They kept saying only priority and group one, they also asked us to have the tickets in your hands. They soon cleared the ropes and the stampede started!!! The funny things is that they never checked our tickets… I got a little worried about my mom. Mainly because she was way ahead of me and I was not there to create a shield from all the people behind her.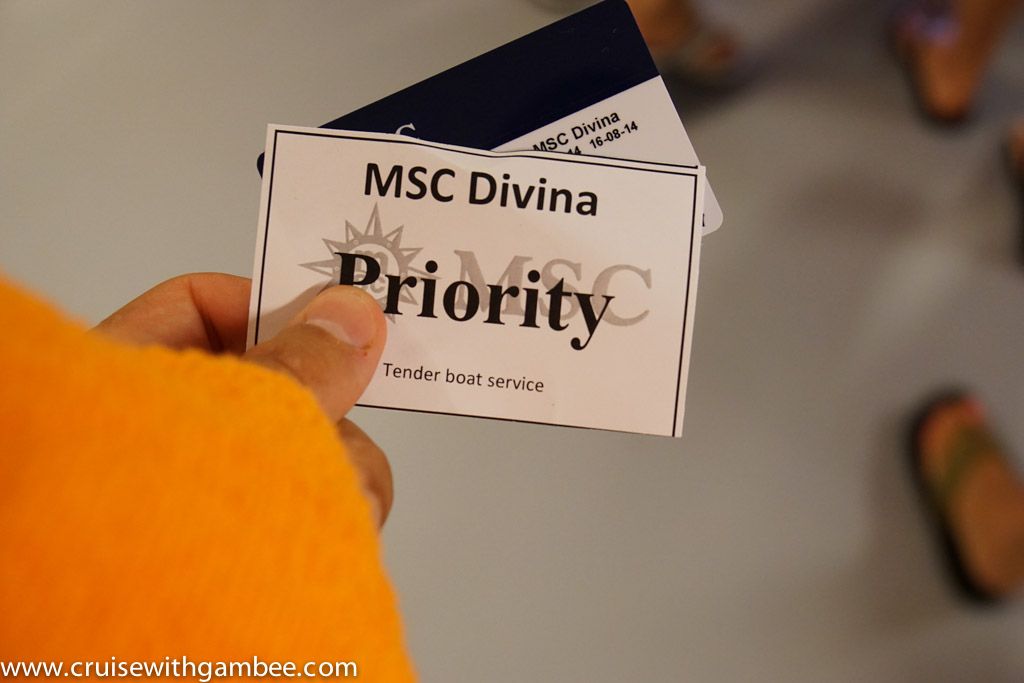 We all got to the tender nice and safe and headed downstairs. It was hot as hell, and I knew it would take some time to load everyone on it.
You can see how bright the sun was!
This was the first time that I wore the bracelets on this cruise, the tender was moving a lot and I was afraid I would sick before I would get off the tender. My mom was using my bracelets as a brace for her hand, so she gave them to me temporarily.
I think it took about 10-15 minutes to fill up the tender.
Soon enough we were on our way!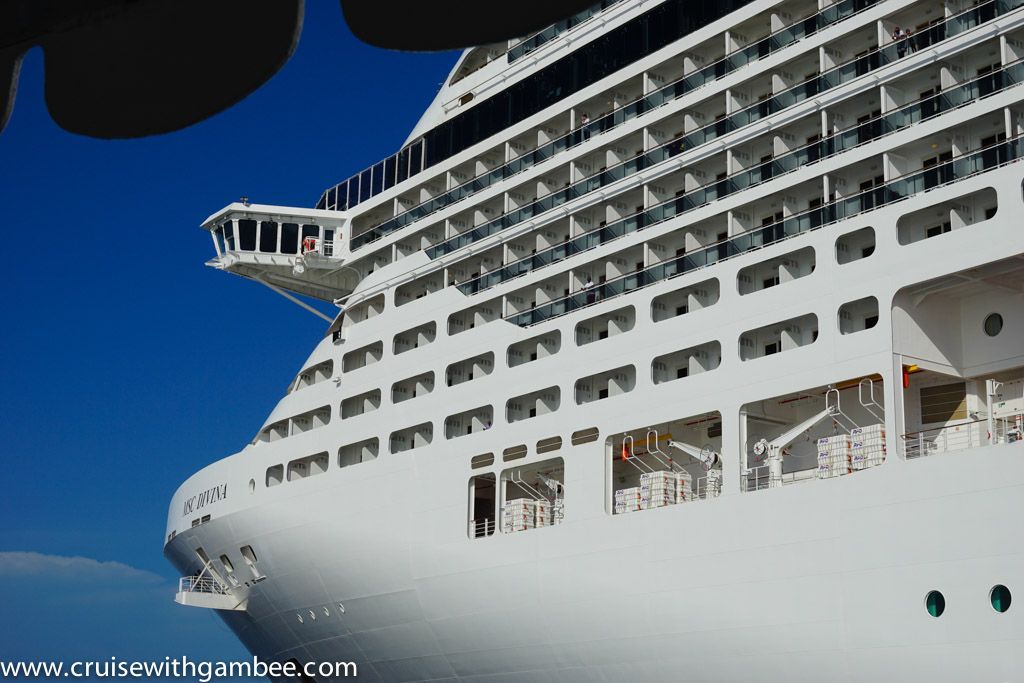 That's the first time I notice any kind of oxidation on the ship.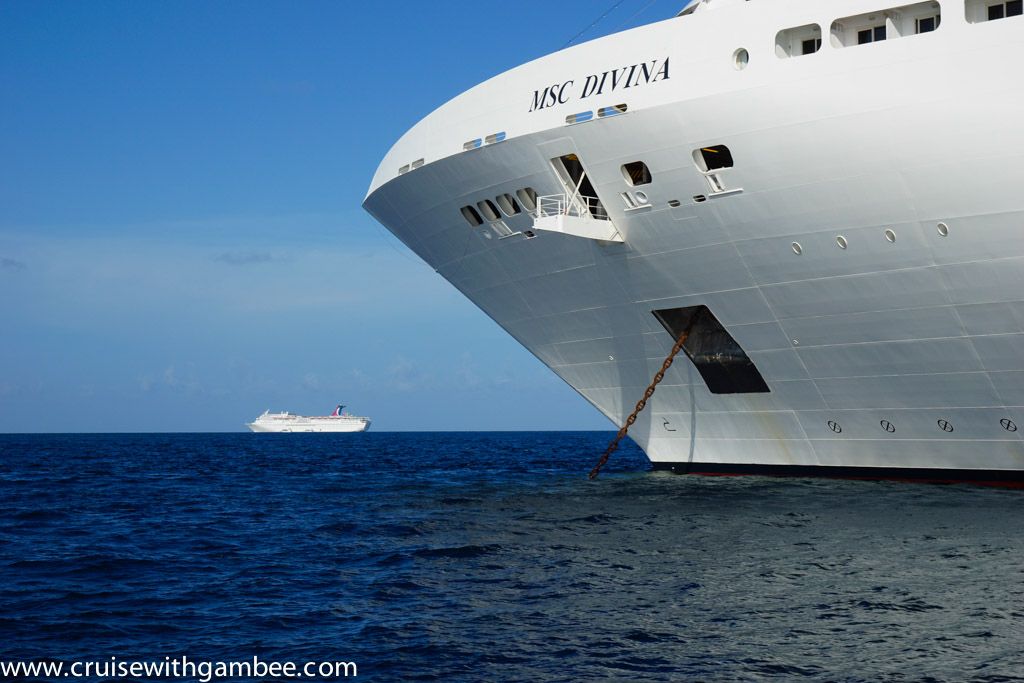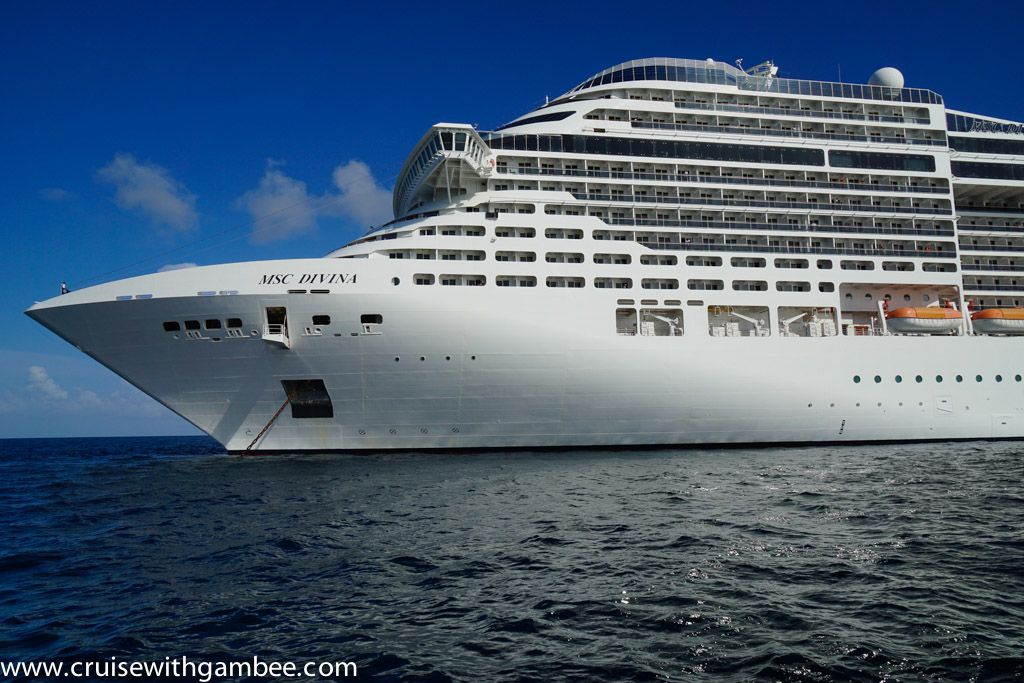 My uncle getting in the way of my picture
I think this is one of the best pictures that I have of Divina. I struggled during the entire cruise to really capture her in her entirety.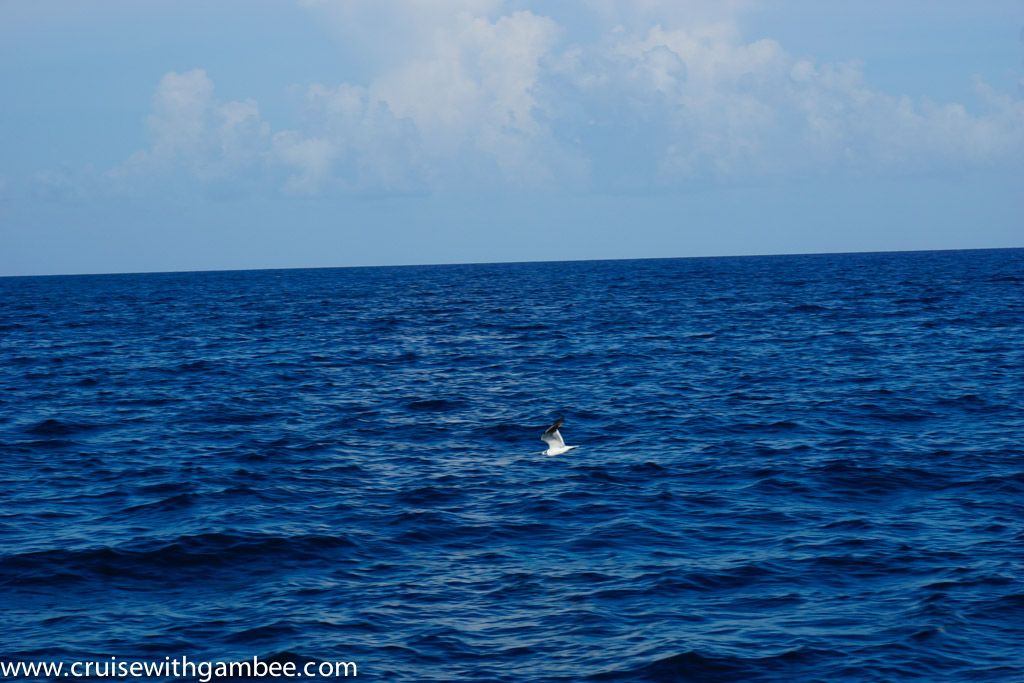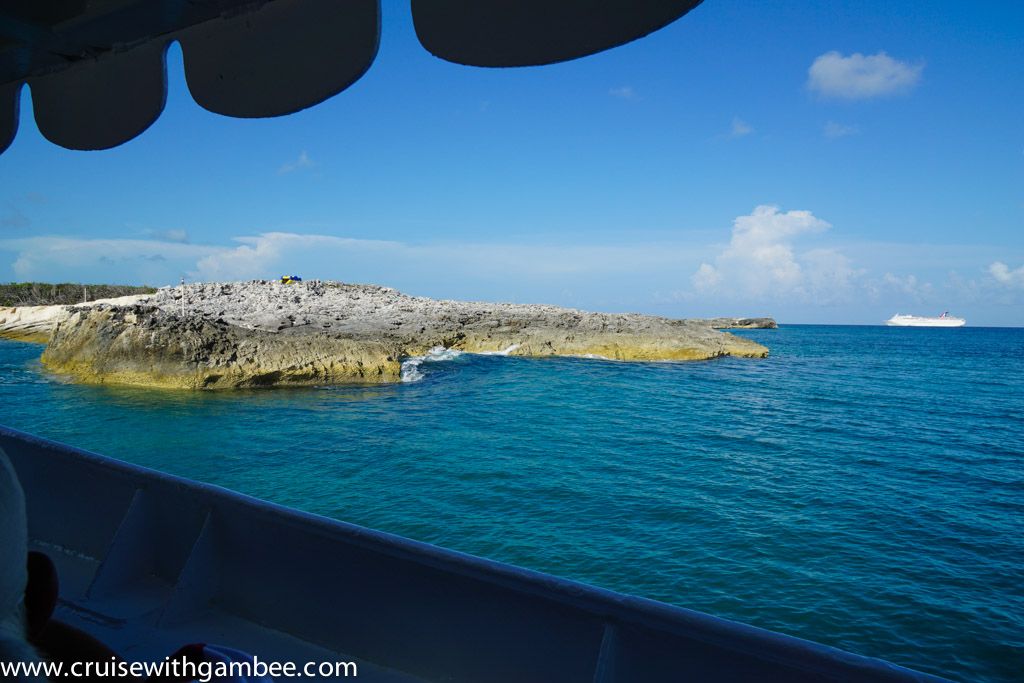 Does anyone know what those inlets are for? My guess is that they are there to break the waves? Am I way off?
They all bought something at the market that day. Apparently the prices are really good, although I am not sure if they were able negotiable or not.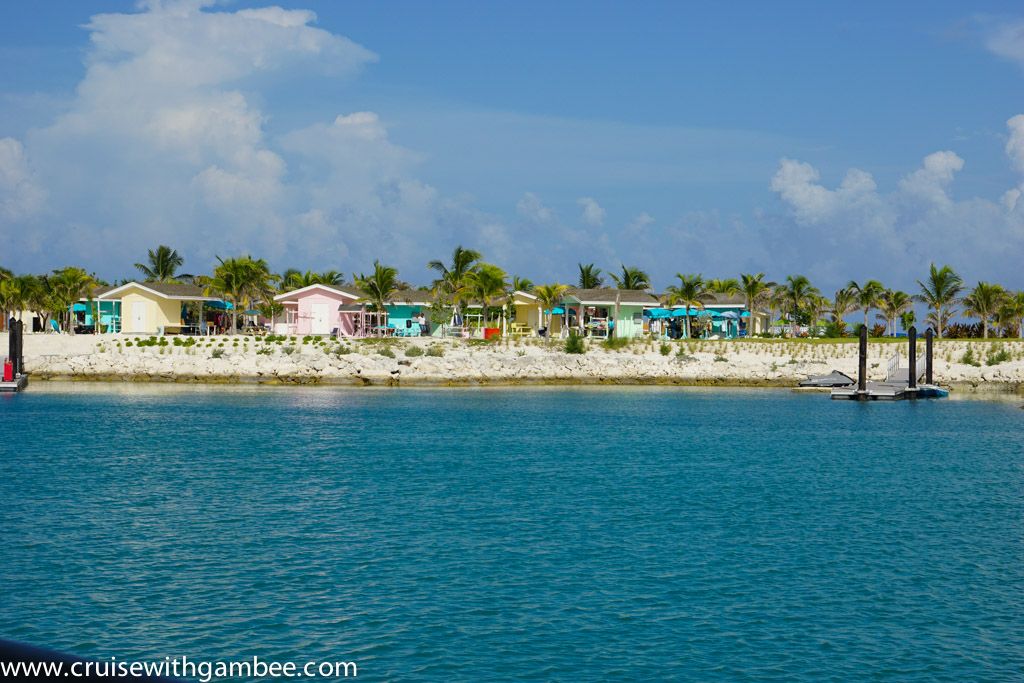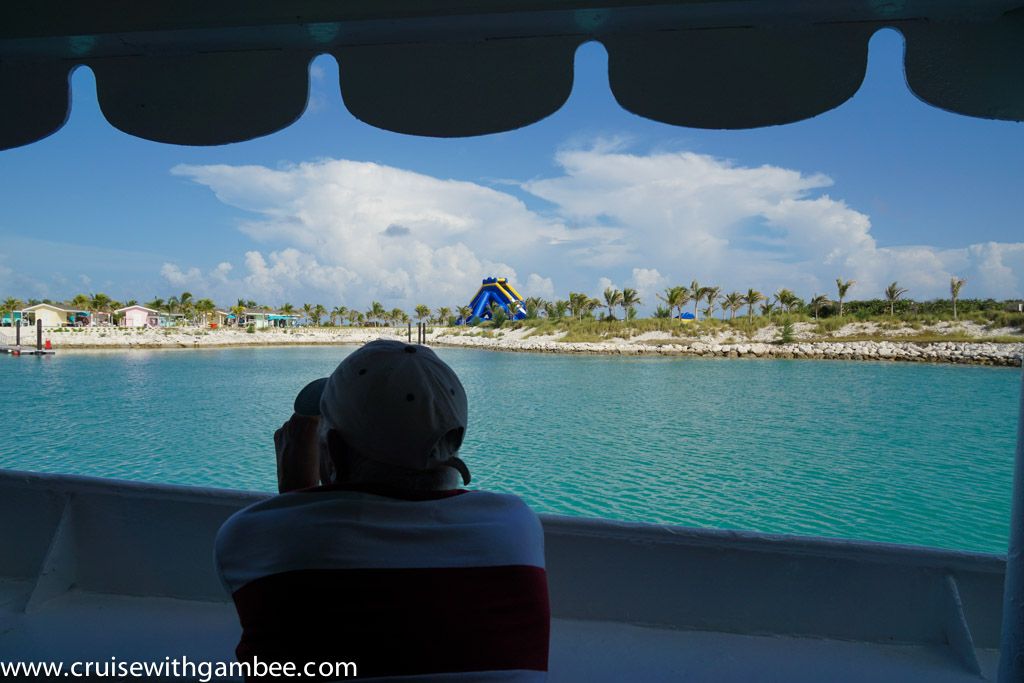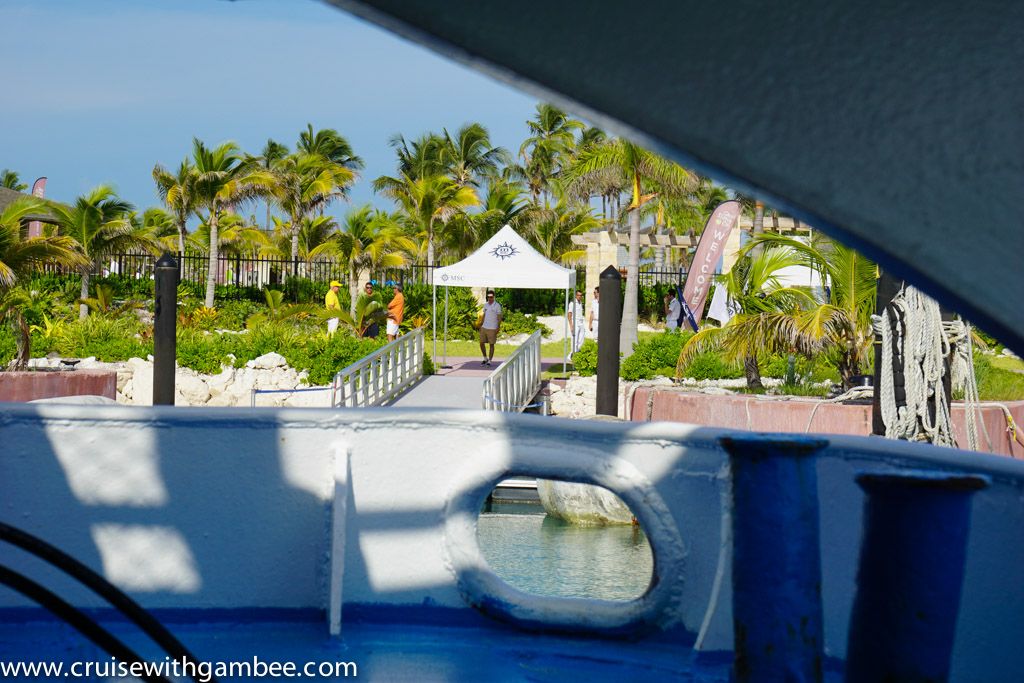 We were among the first people to arrive to the island!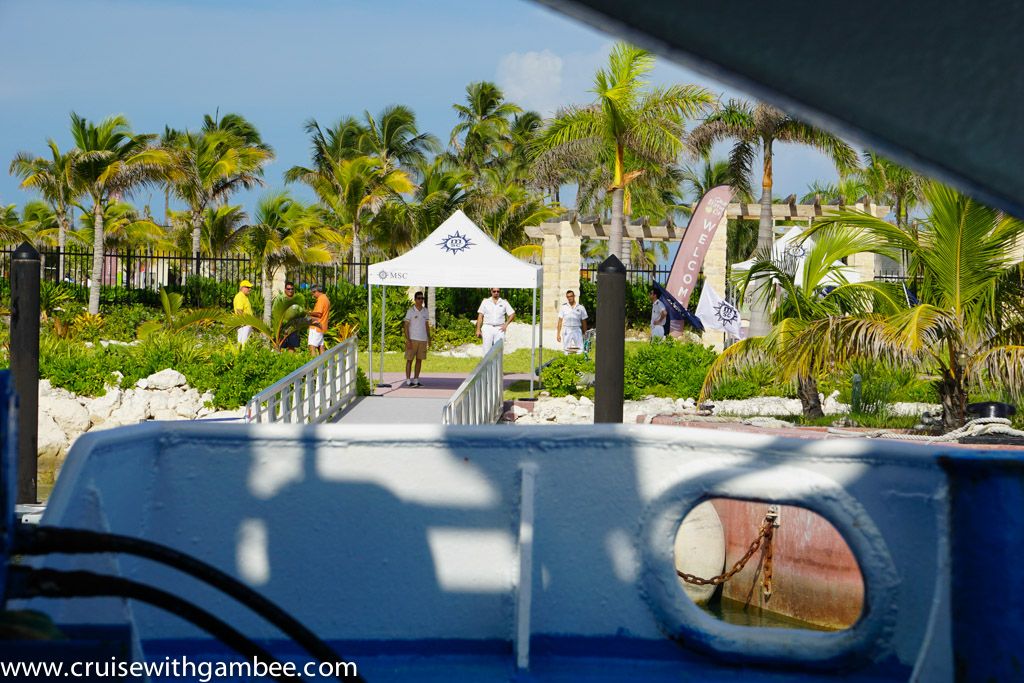 These are always convenient.
You guys have no idea how hot it was that day!!! This is coming from someone who lives in Florida.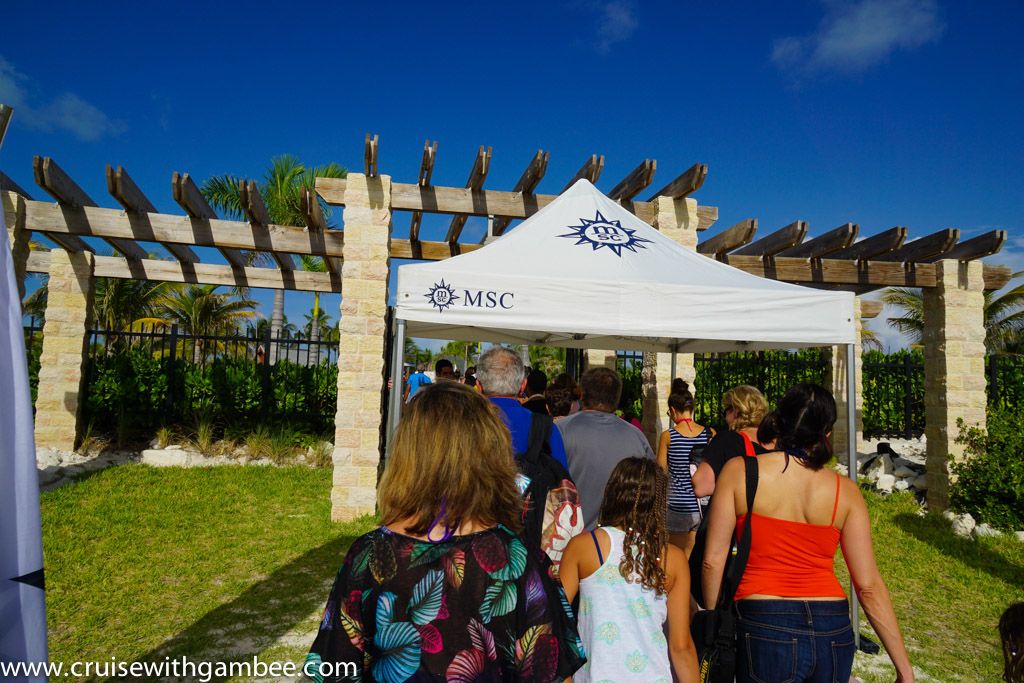 I found Great Stirrup Cay to be much cleaner than my prior visit. There is also much more grass areas than before, I think NCL has invested a lot of money into the development of this Island. The smell of standing contained water was completely gone.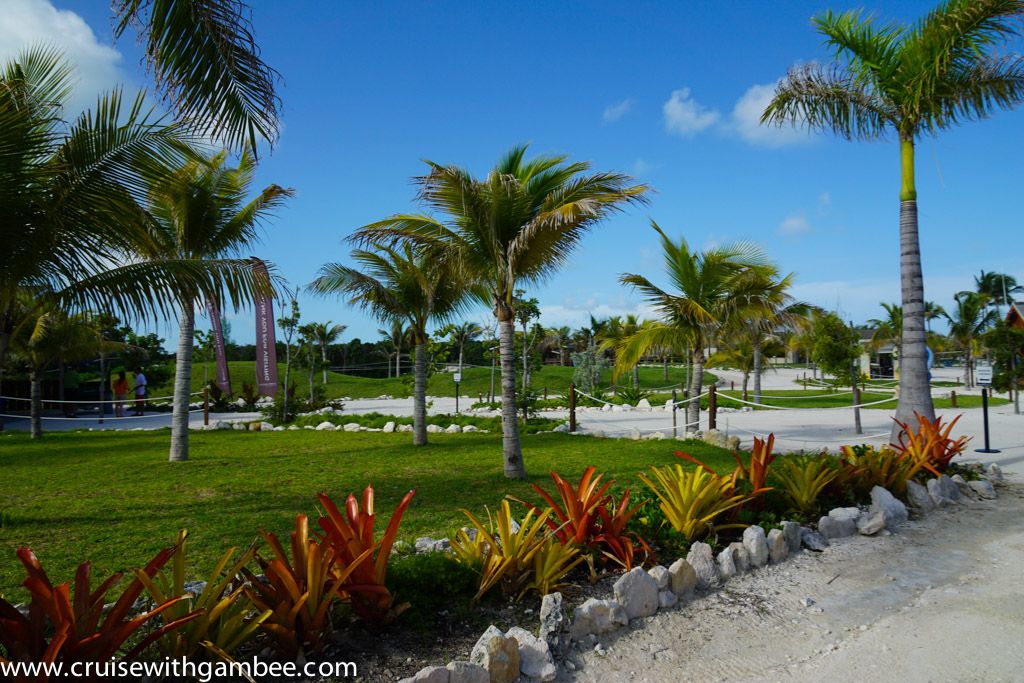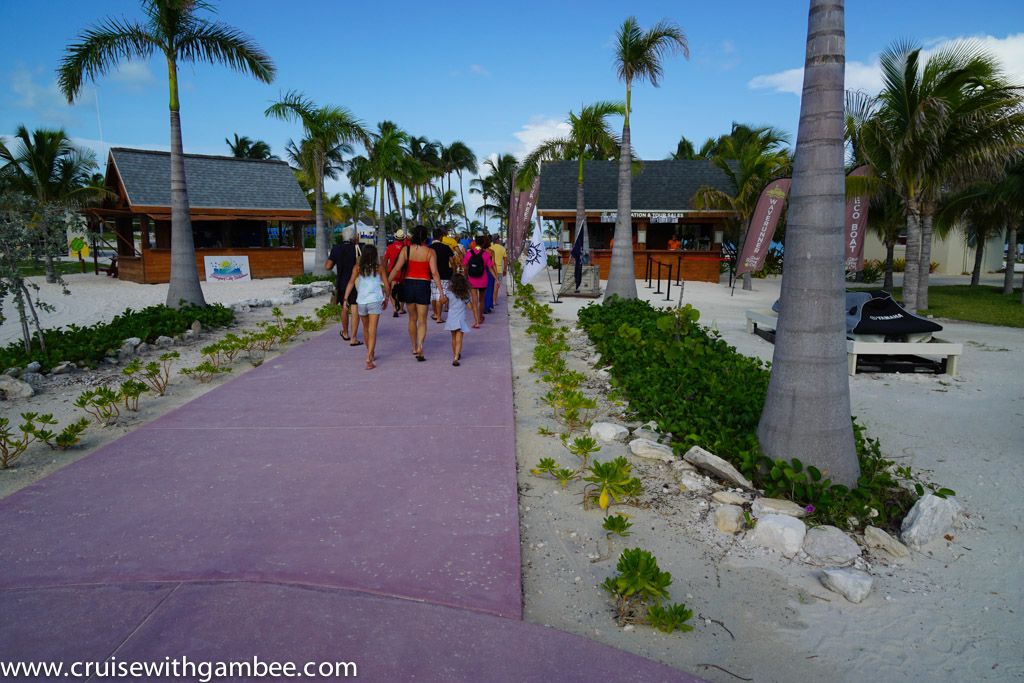 Very cool display.
Last time the stingray adventure was by the main beach. I think NCL realized that they were losing money by having it there and moved it. I am not entirely sure where it is now. I never saw it during my entire stay there. Maybe towards the back?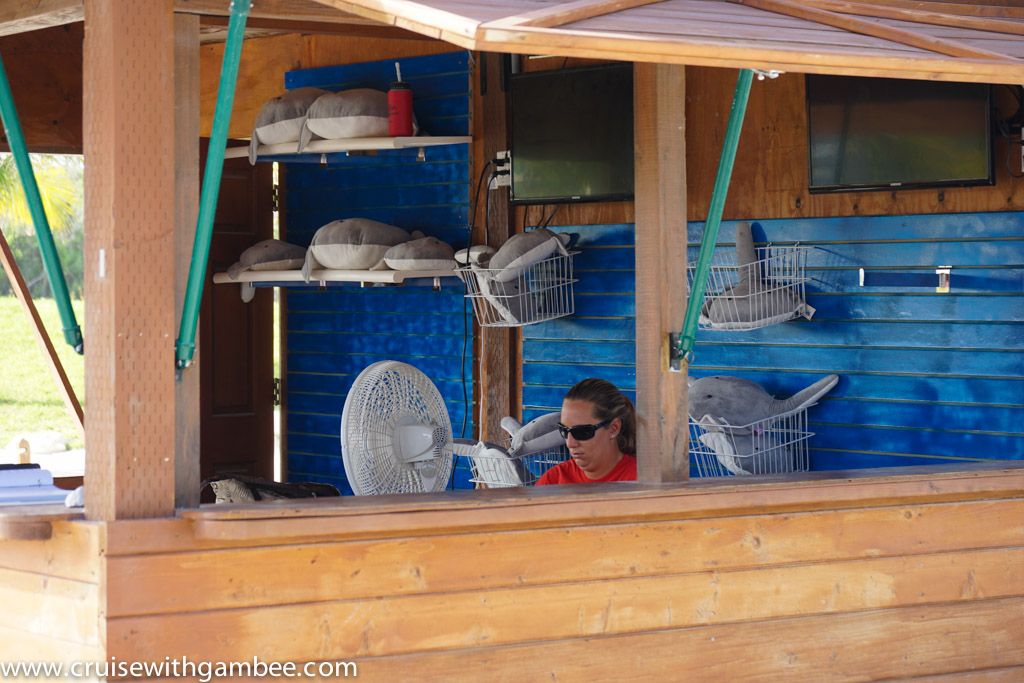 My uncle took a few funny pictures there.
One thing that I dislike about Great Stirrup Cay is the lack of natural shade, and the lack of umbrellas for rent.
The music was awfully loud! For peace and quiet I suggest you move away from the main beach area.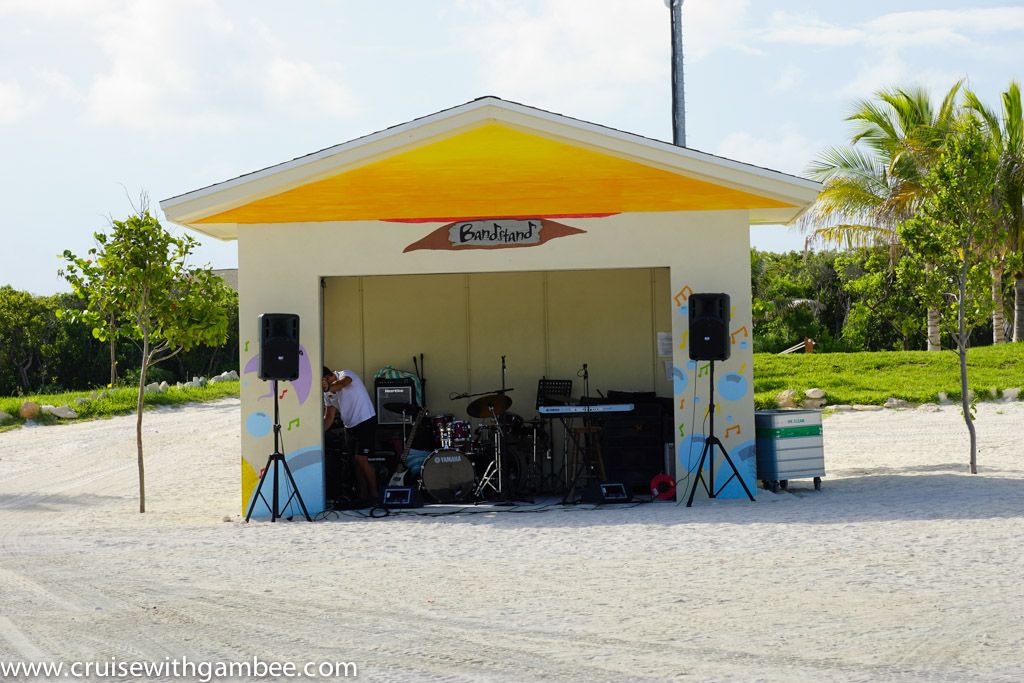 Notice how the clam shells are towards the back of the beach. I have spoken about them multiple times. I do not recommend them at all! They get extremely hot!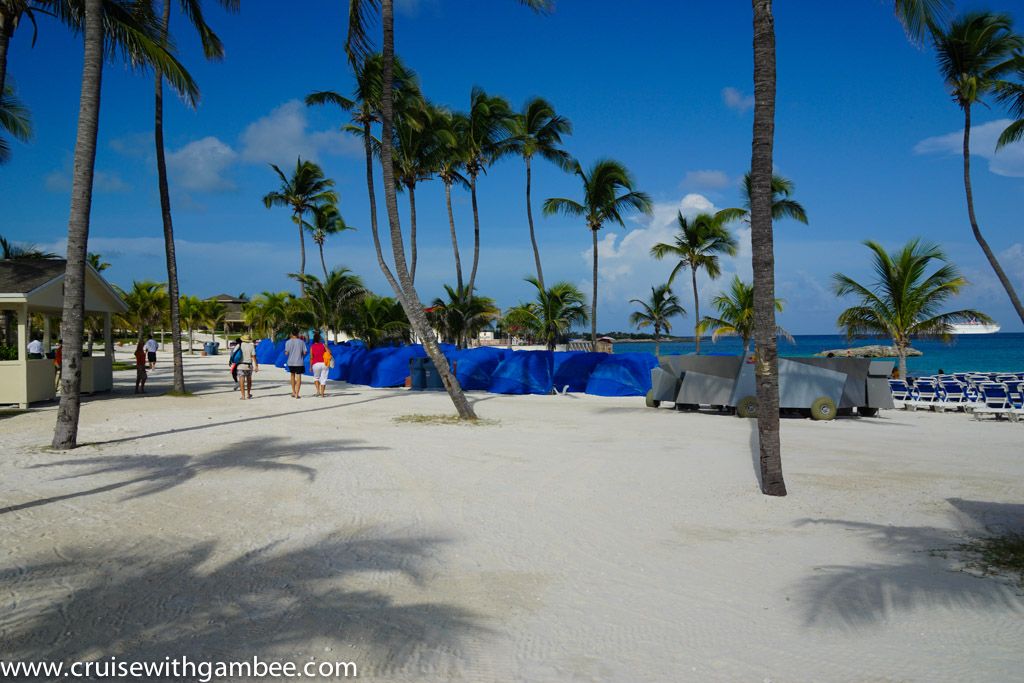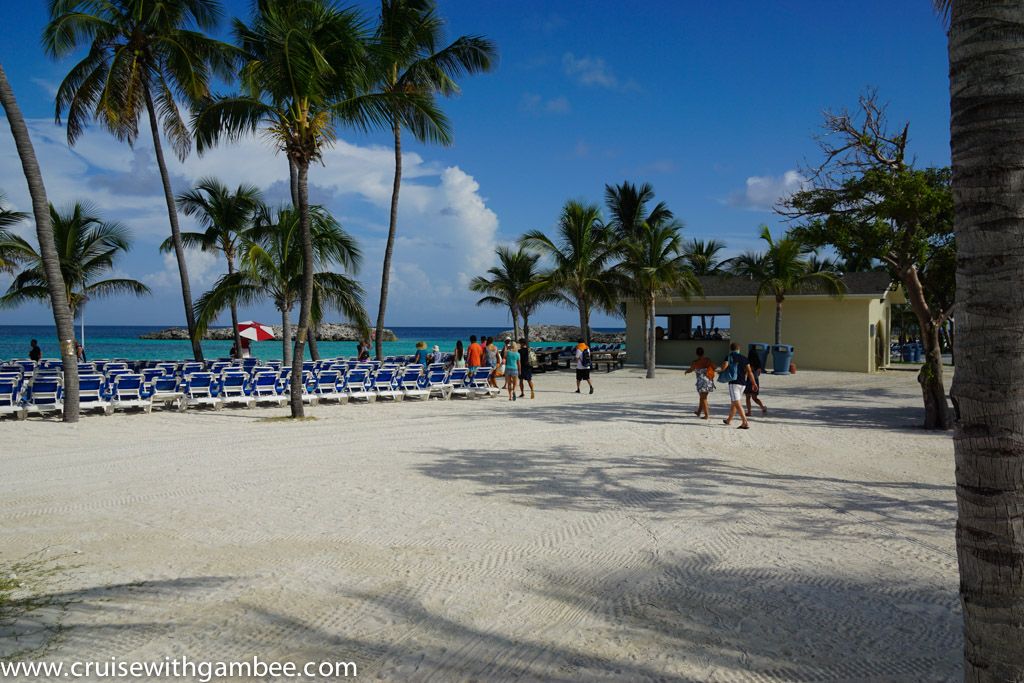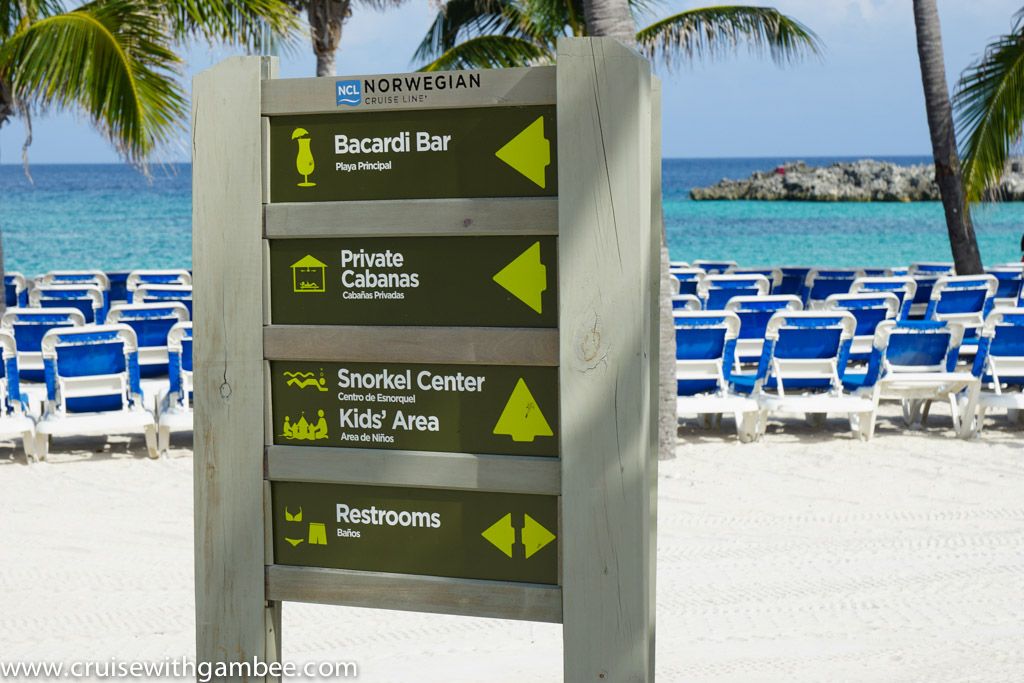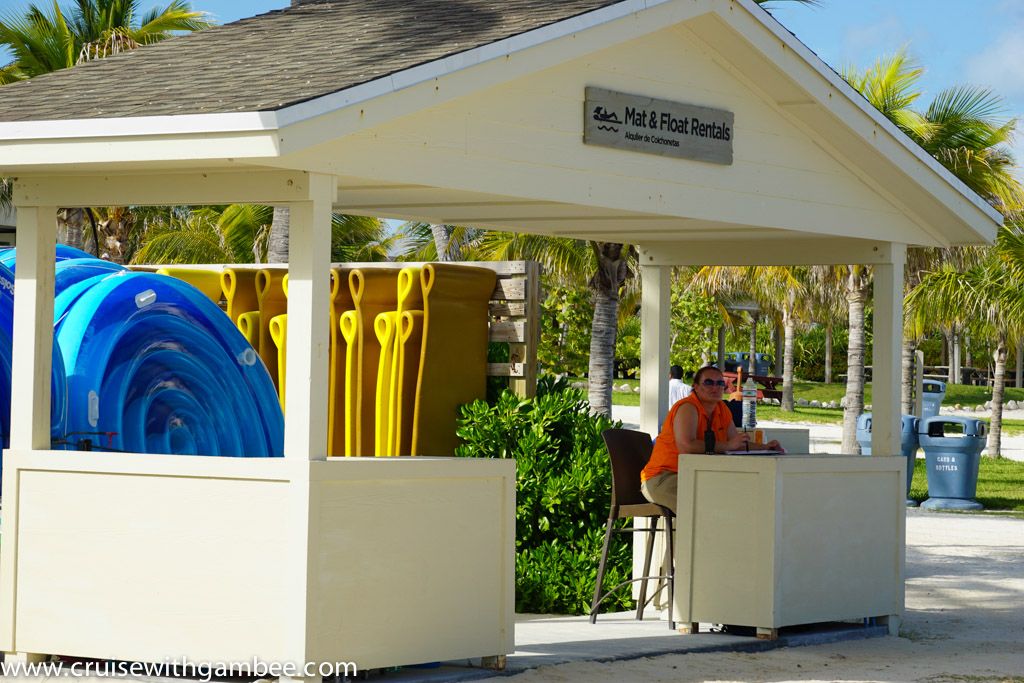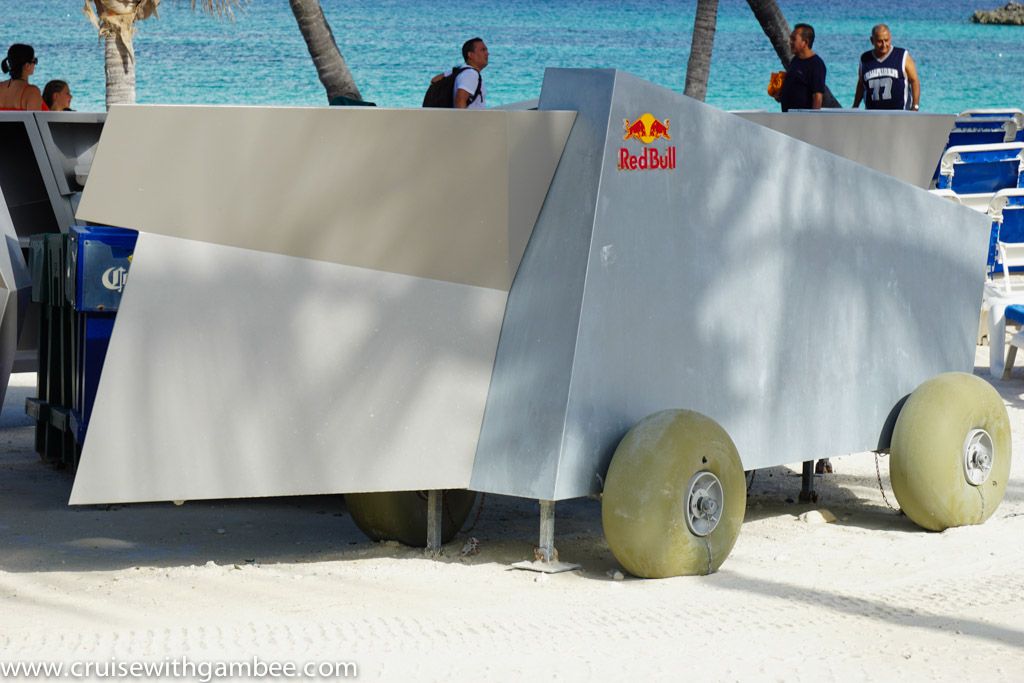 This is the main beach area. My family wanted to stay there, I think they were tired of walking. I suggested to keep moving on a little further and find a more peaceful area. I could already see how chaotic this area would get later on. Not mention that the music was pounding in that area. They had some techno kind of music at that time, I enjoy more of a reggae feel =). No worries, I had my phone with me.
I have read past reviews of people complaining about the bird poop on the lounges. Great Stirrup Cay has a lot of seagulls as I will show you later on. So I guess this can be an issue. Just look for a clean one.
The first of many. Me, me, me, me, me, me
They are really cute, I love seagulls.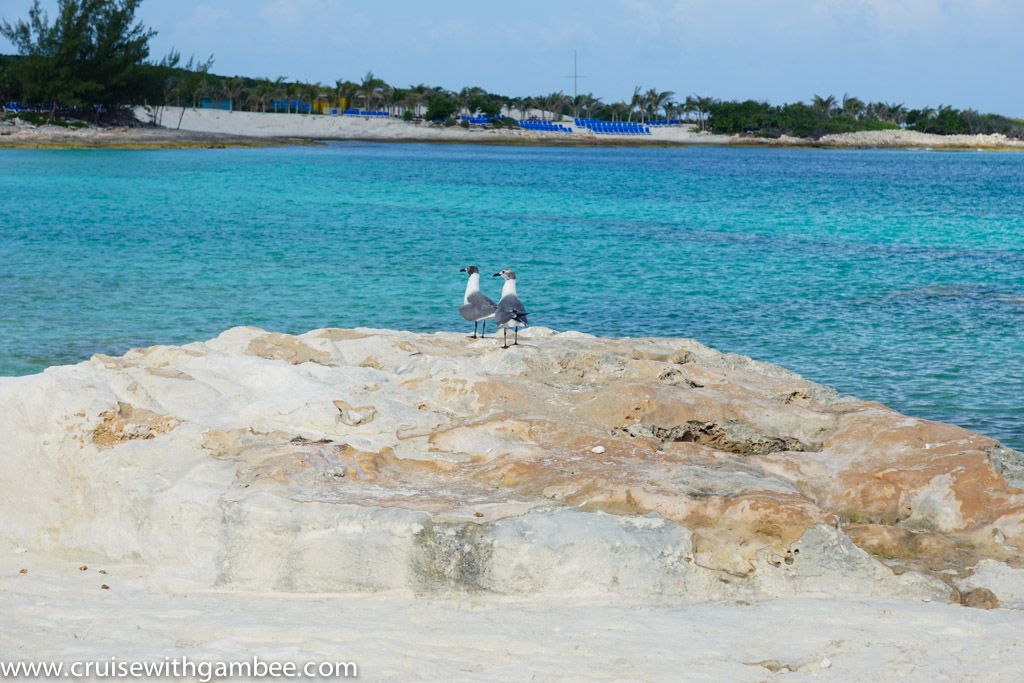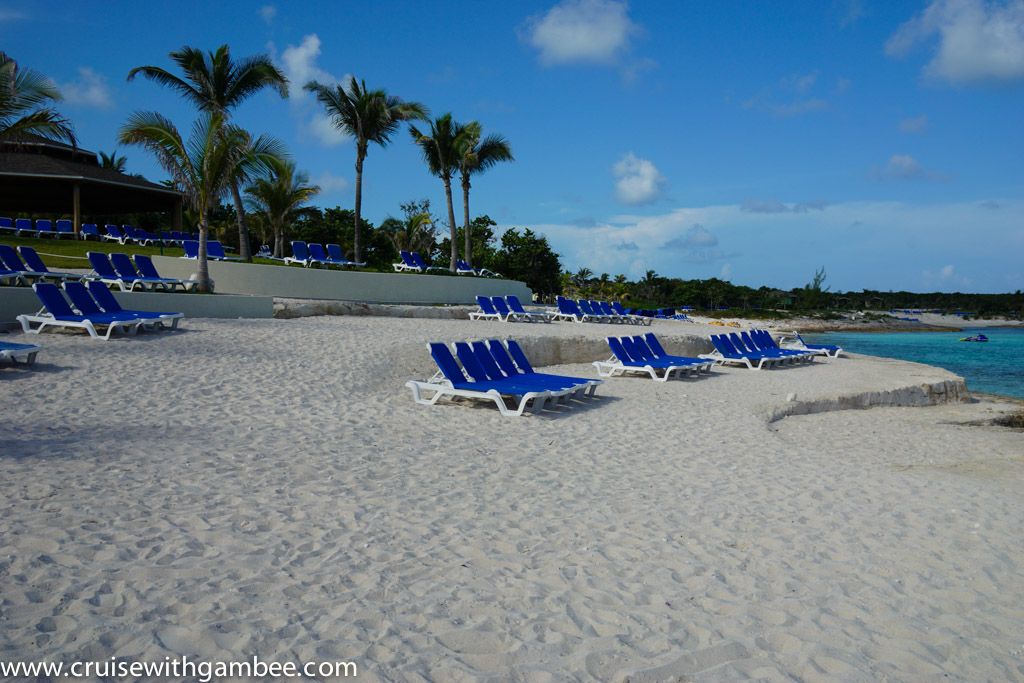 My suggestion paid off, we found an incredible place. It was isolated from all the other lounges and the music was only heard in the background. Best of all, it was an area that would get light foot traffic during the day.
Our piece of paradise!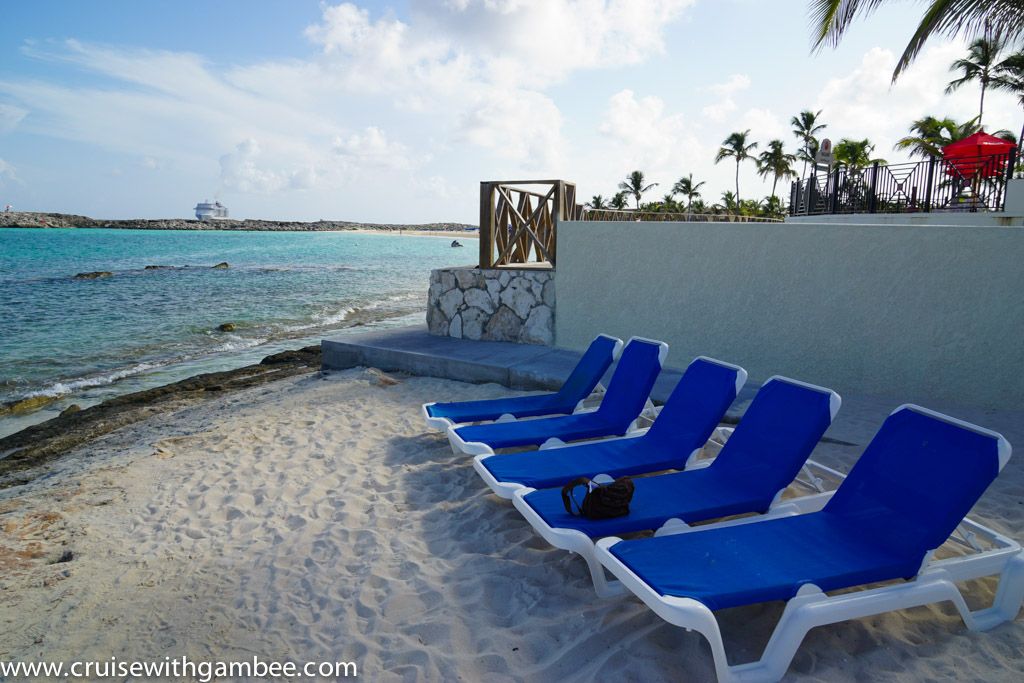 We set camp there and everyone went for a walk. I stayed behind and kept an eye on our belongings.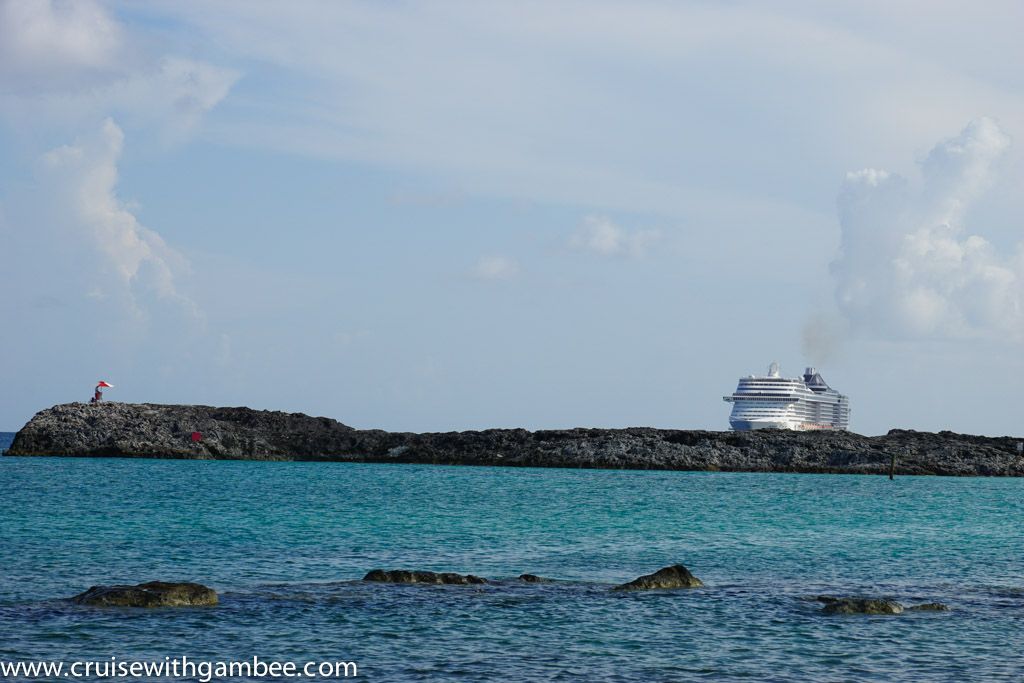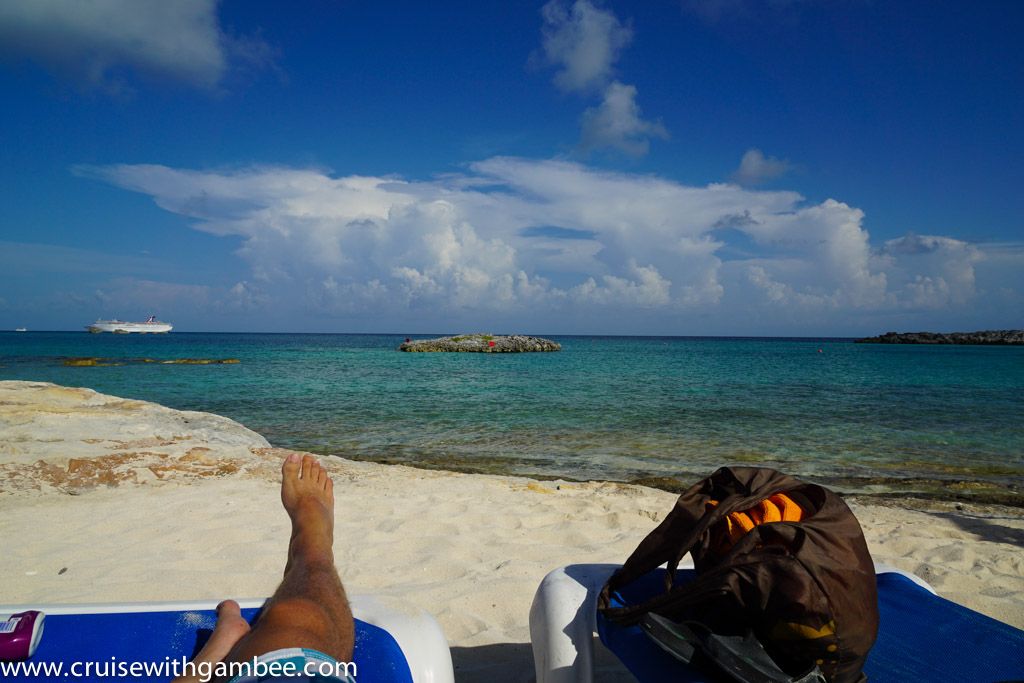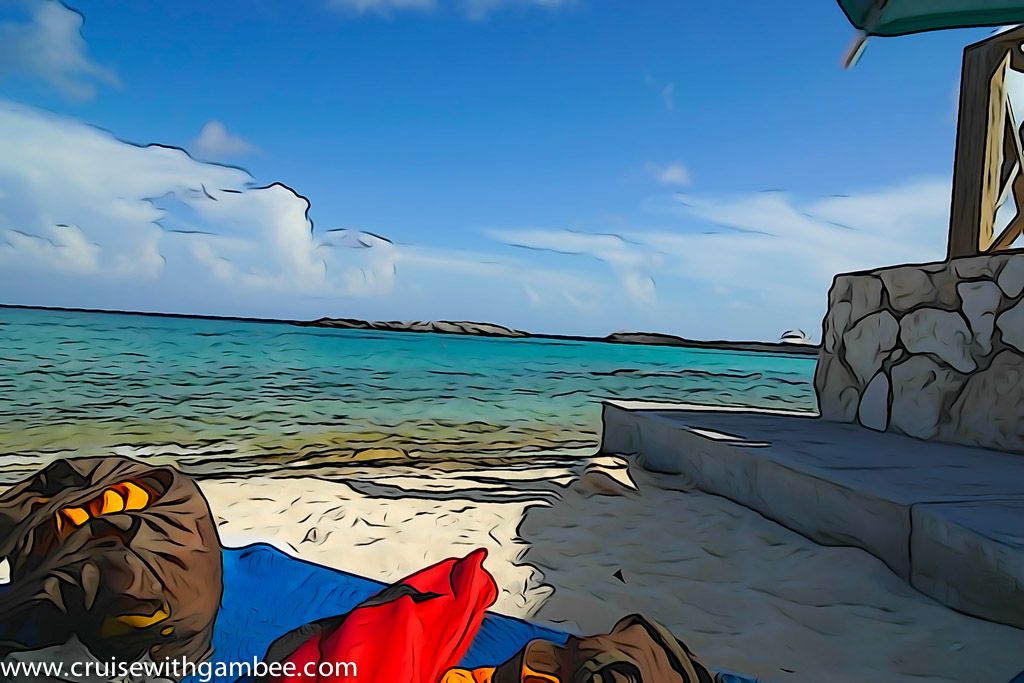 Notice the little umbrellas? The truth is that I wanted to bring 2 big umbrellas, but my mom kept objecting to it. I contacted MSC and got clearance to bring them aboard. I am not sure why she had a big problem with it. The small umbrellas were not bad, but are just no comparison to a real one. The coverage was rather limited and they kept on falling. I still wish I had brought at least one large umbrella for myself.
The main beach was starting to get some action!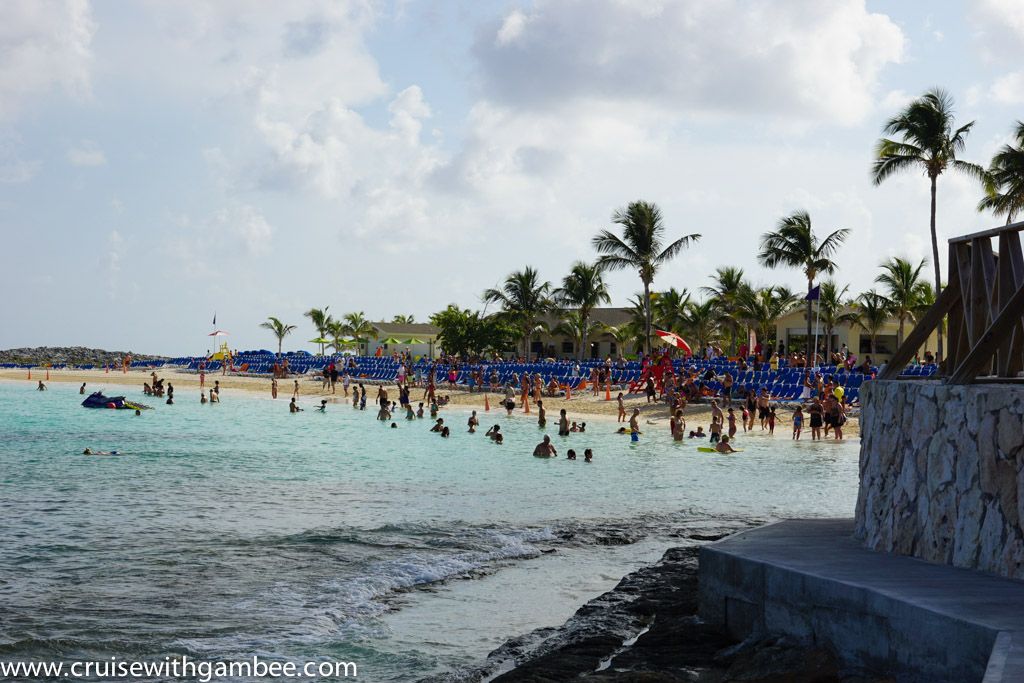 Meanwhile, I was enjoying myself with a fantastic view =)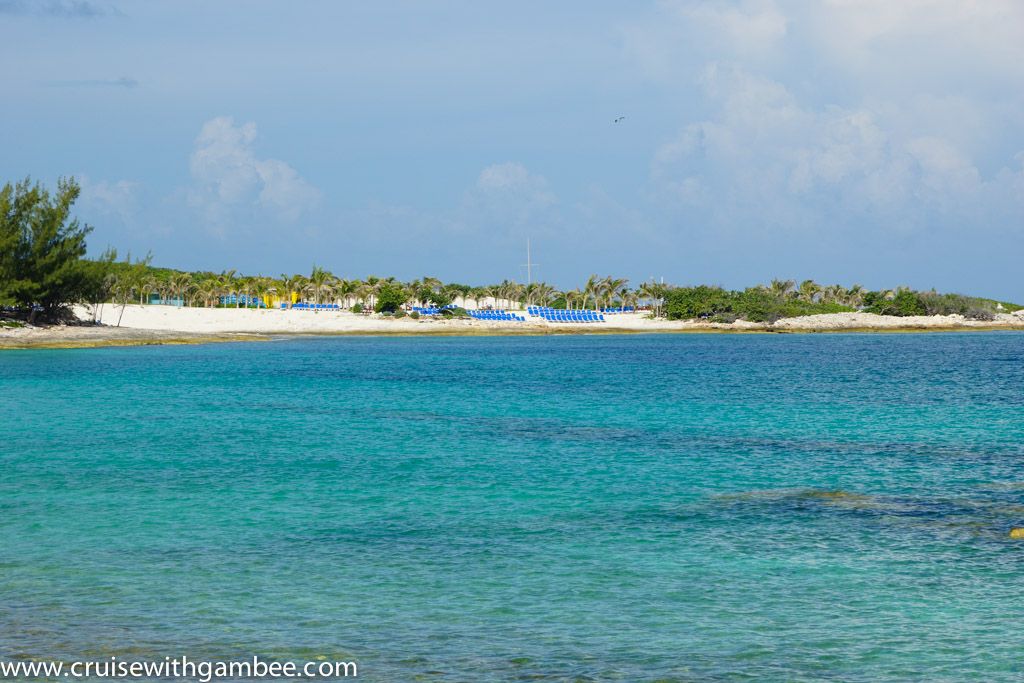 That was directly behind us.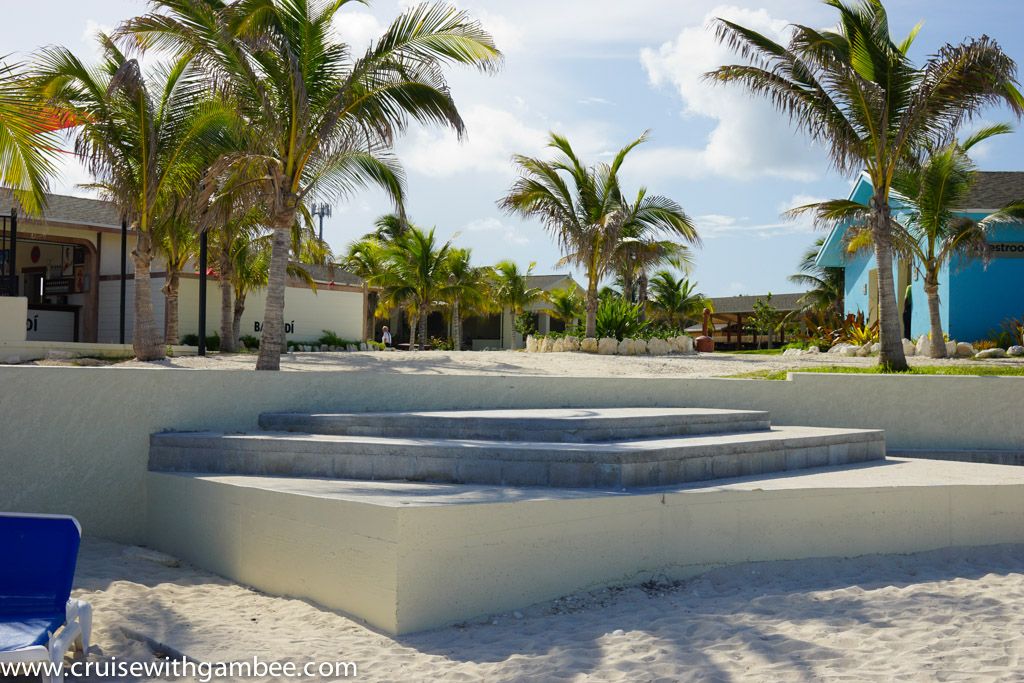 The only issue with our location were those tall steps. Well, that and the fact that we had no true beach in front of us. But we could still access the water, it was just a little rocky.