Continuing with the Great Stirrup Cay tour.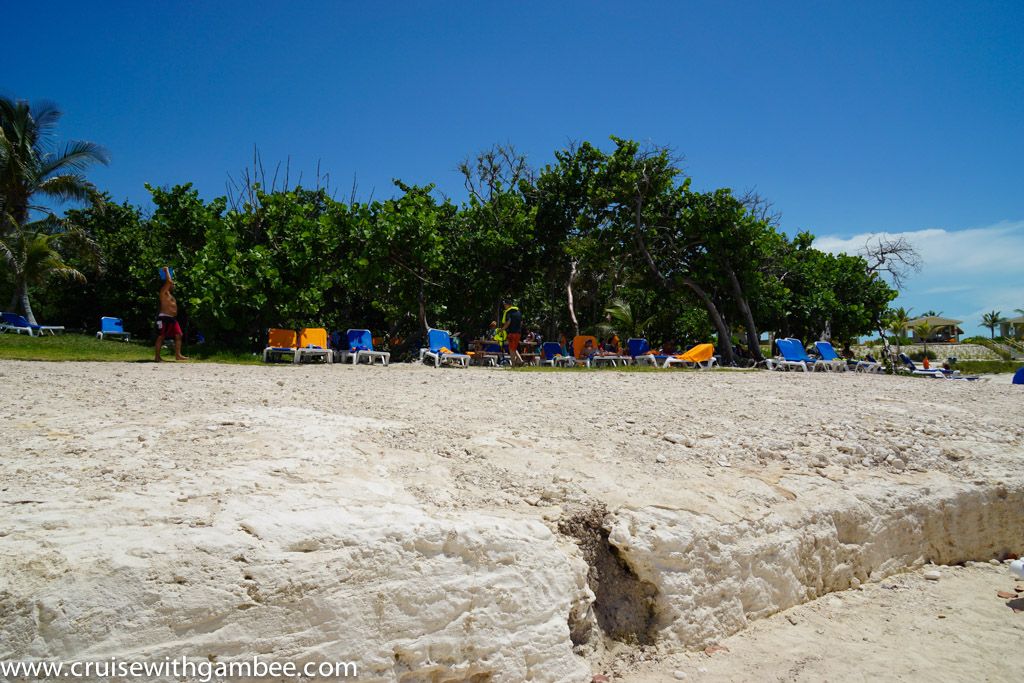 Accessing the water through this area can be a little dangerous. I was always there to help my mom get into the water.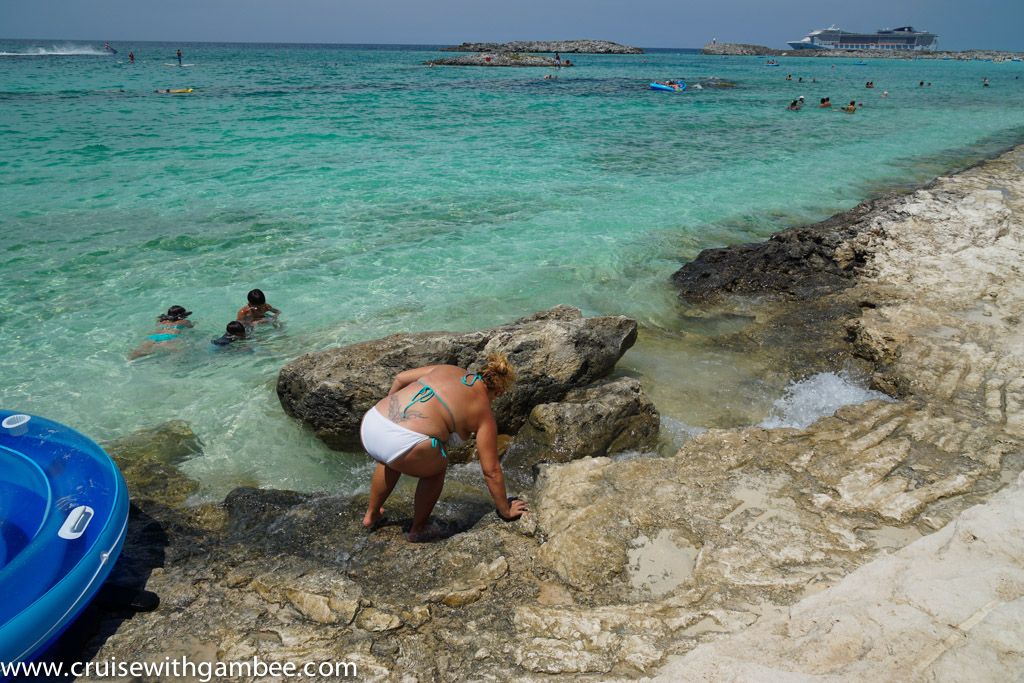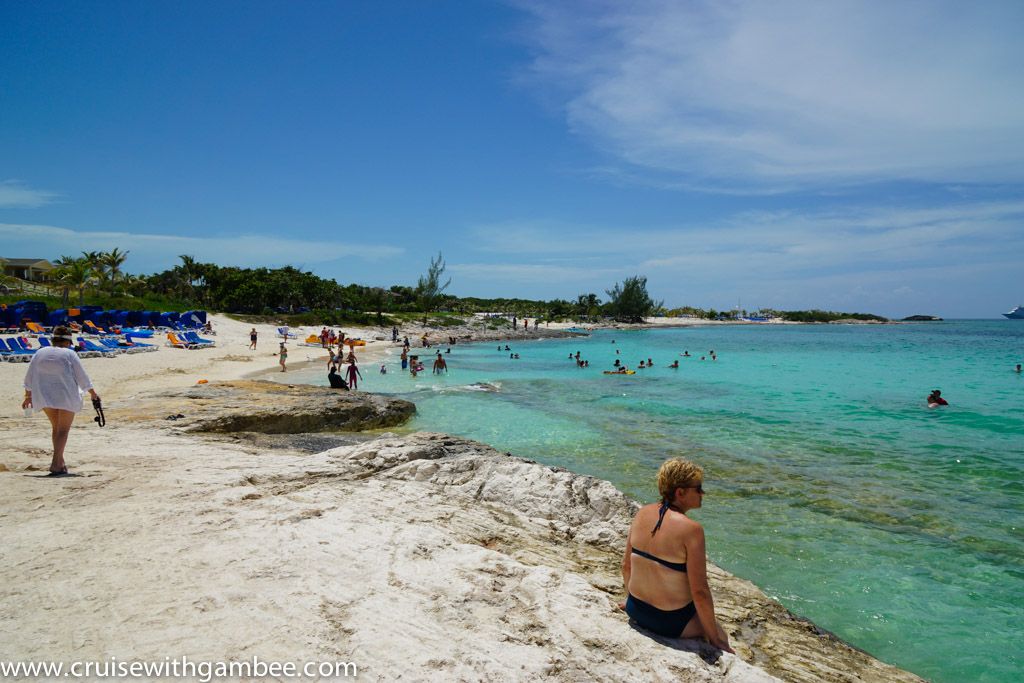 Here are some of the Cabanas.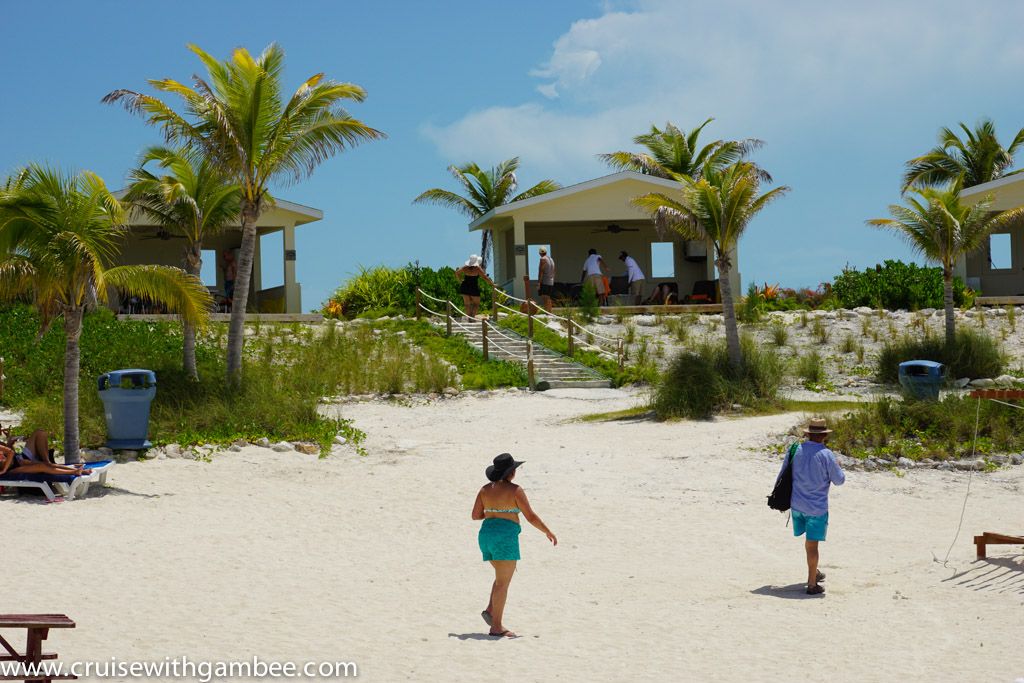 I wish the Great Stirrup Cay cabanas were located closer to the water, or maybe even some of those over the water ones. Although I can only imagine the maintenance that those require. Still seems to me like paying $200+ to be so far from the water is just not ideal. I actually considered renting a cabana for this cruise, but once I realized that they were located so far away from the water I decided not to.
I told mom to wait there, I could see that she was already worn out and it seemed like a good resting spot for her. I kept on walking a little further.
Here is a very nice little beach with much less crowds. The only thing to consider is the longer walk there.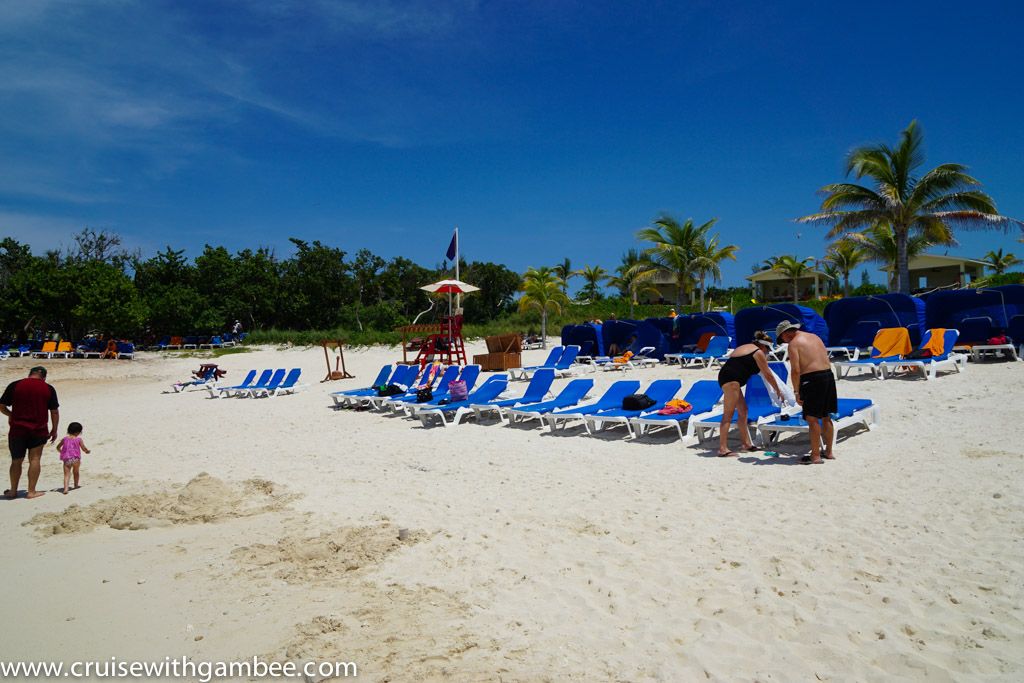 In this area is where you can rent all the beach toys.
I kept on walking.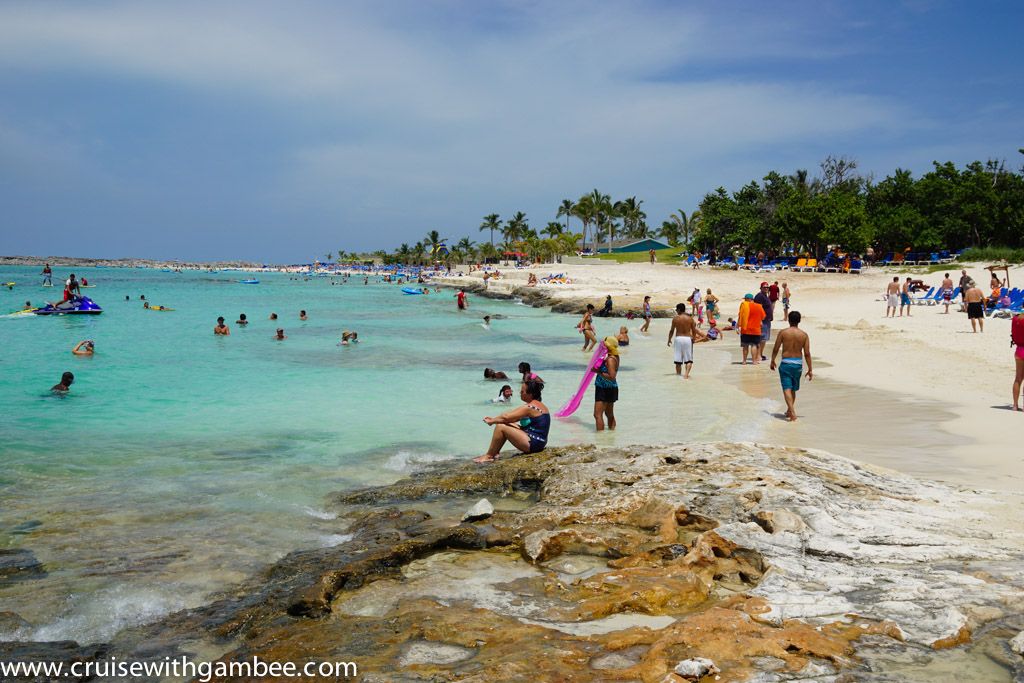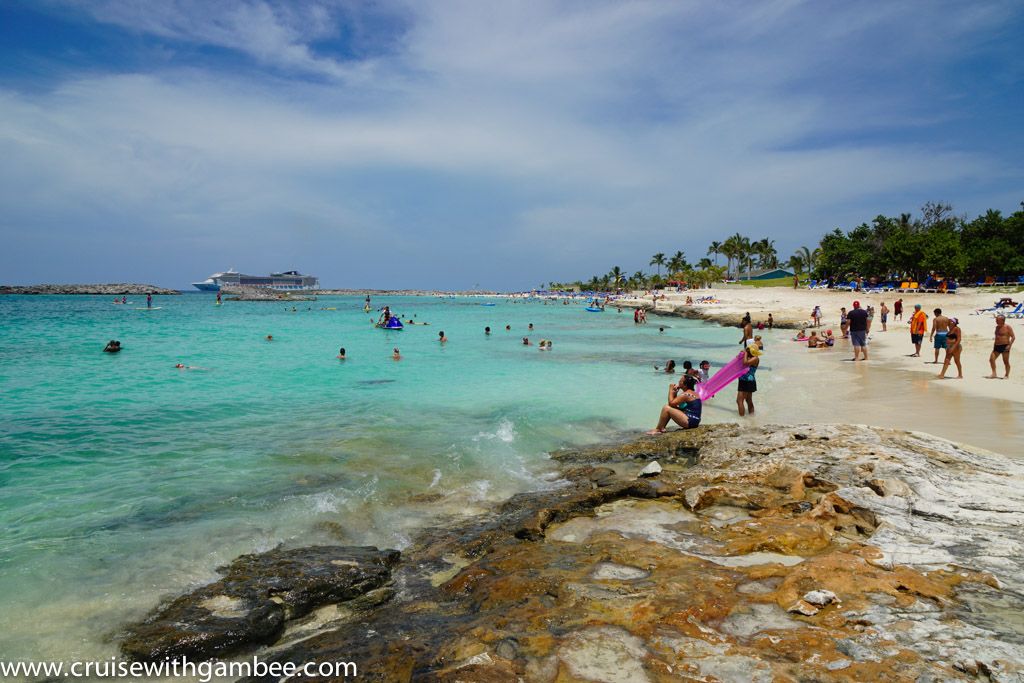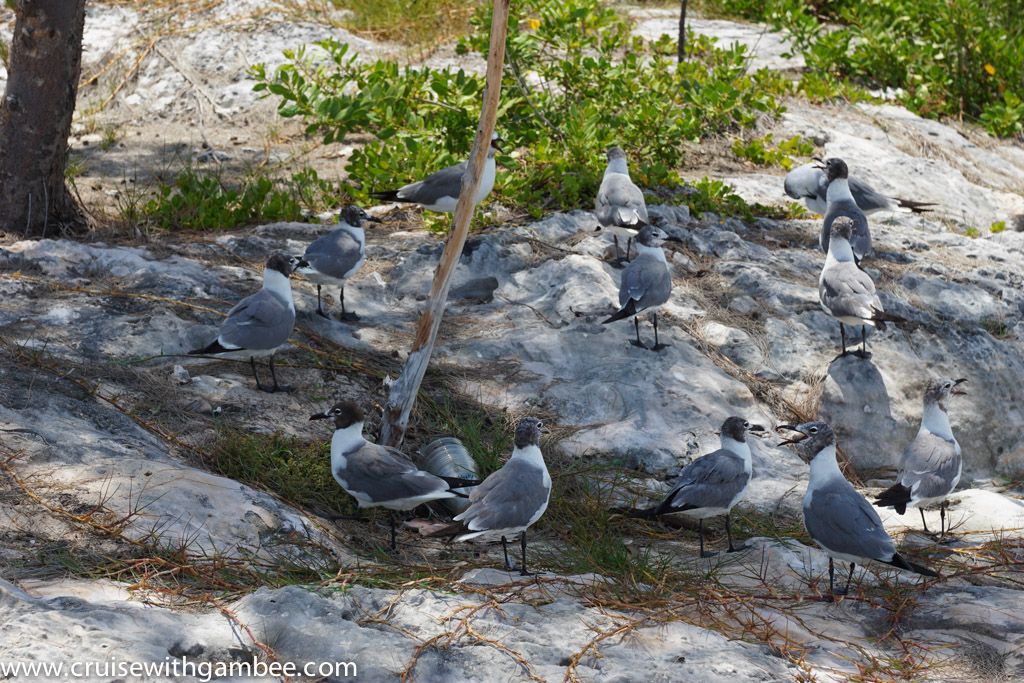 The further you walk the more isolated you're from the masses. I did not go all the way over there. It would certainly help if NCL had some kind of shuttle to take all the way there.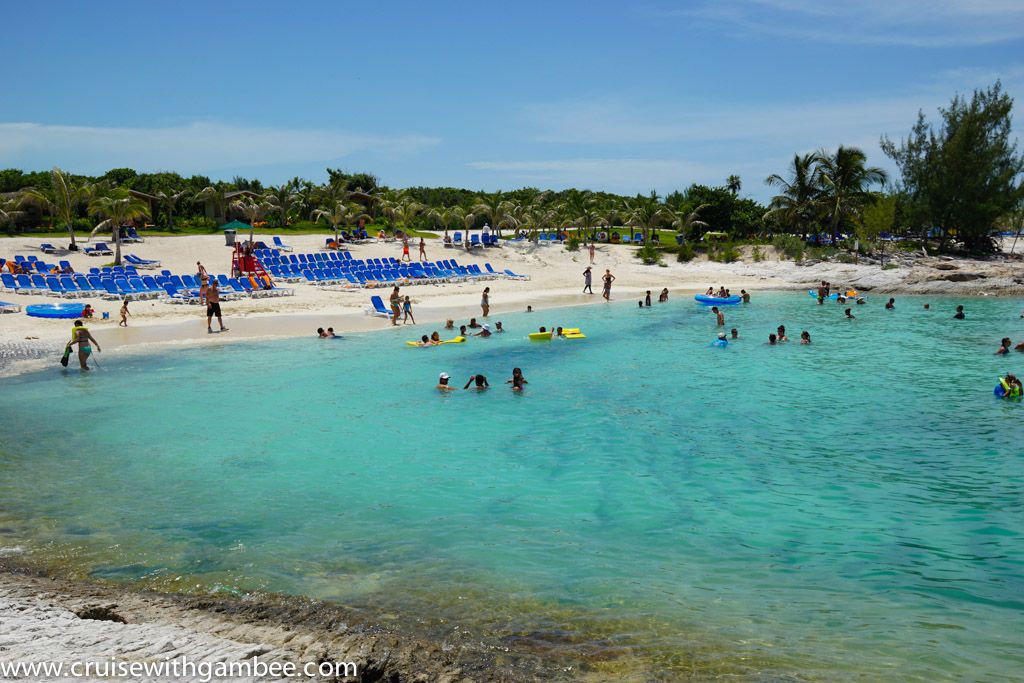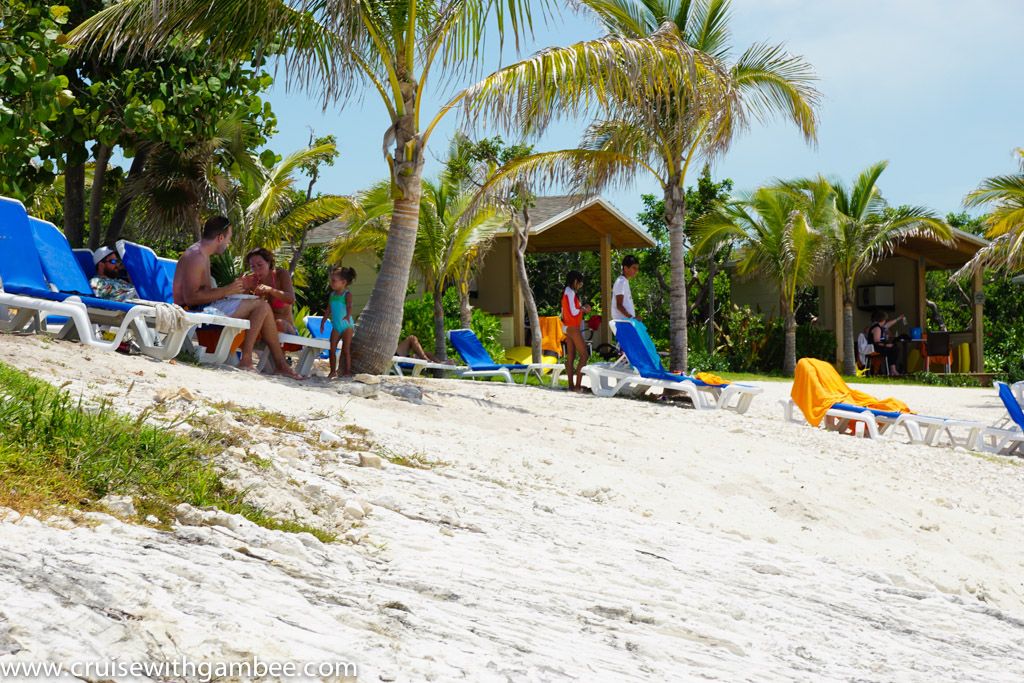 You can see even more cabanas all the way there. I guess that is another thing to keep in mind when renting one.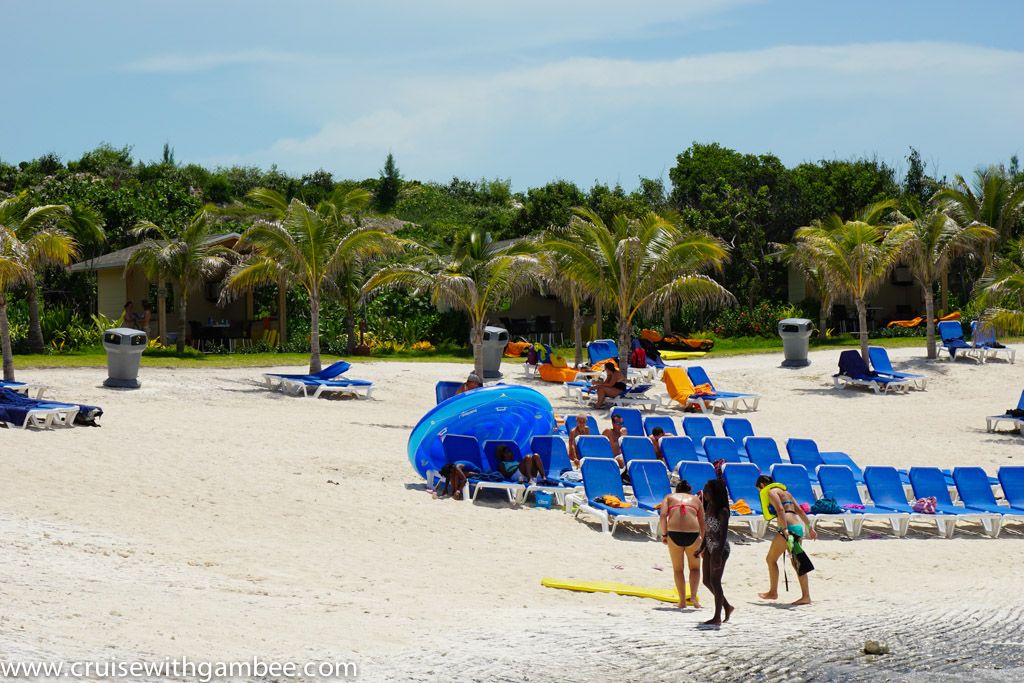 The walk to that far beach is about 15 minutes or so.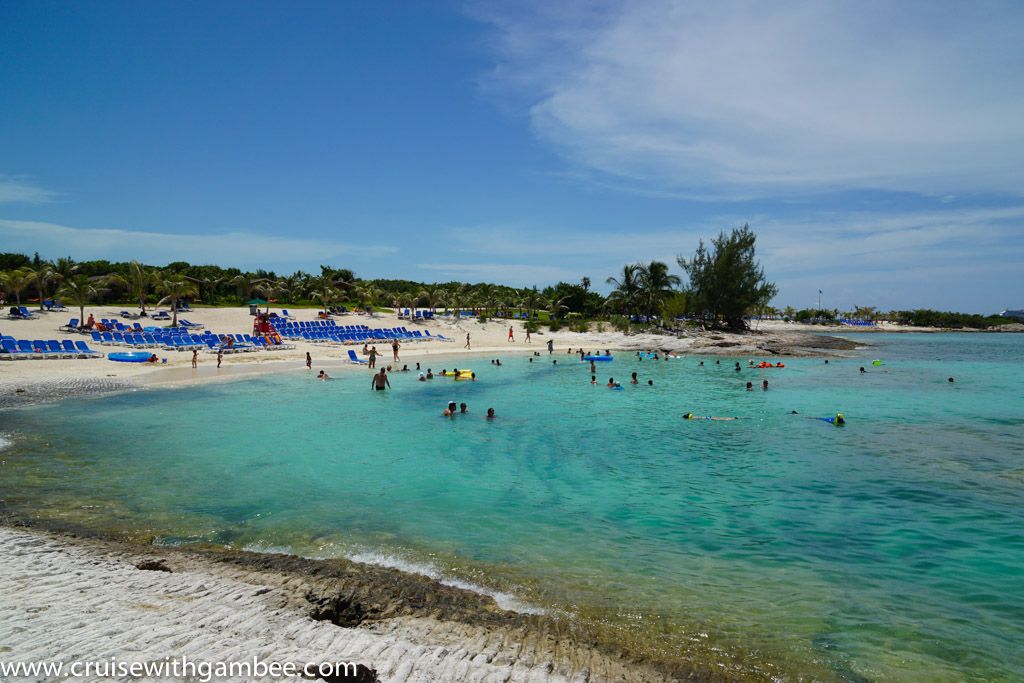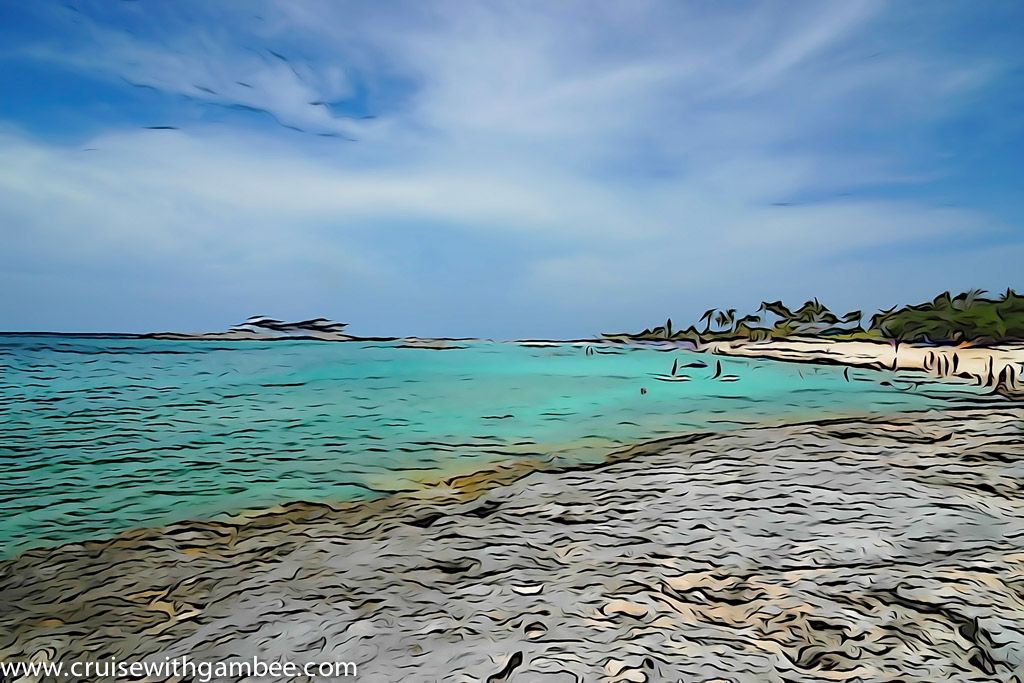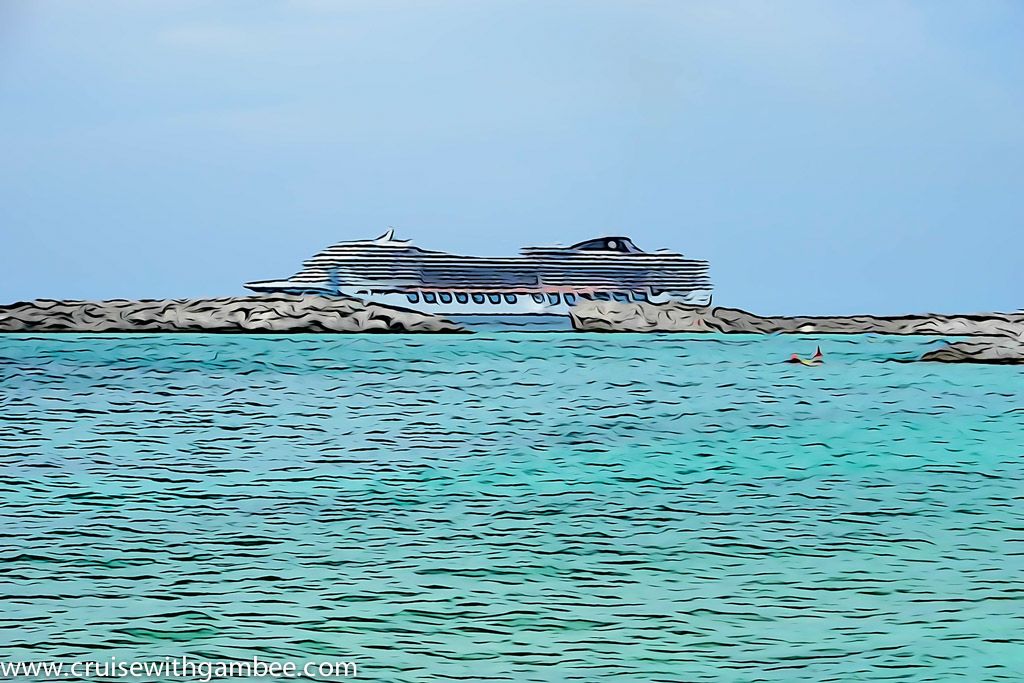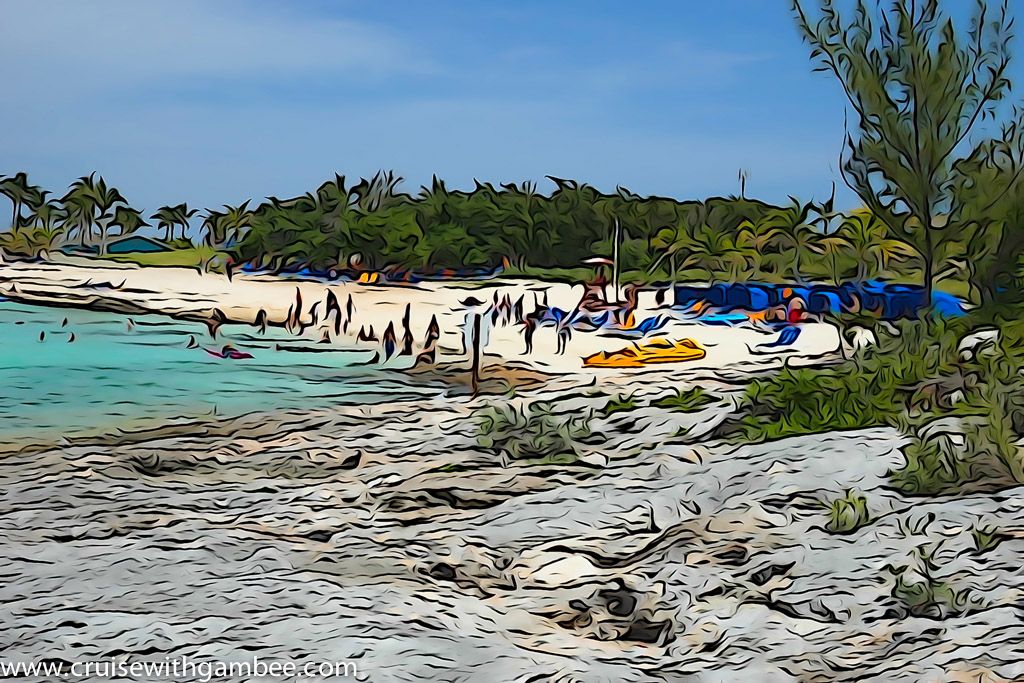 The paddle board rentals are $30 per hour.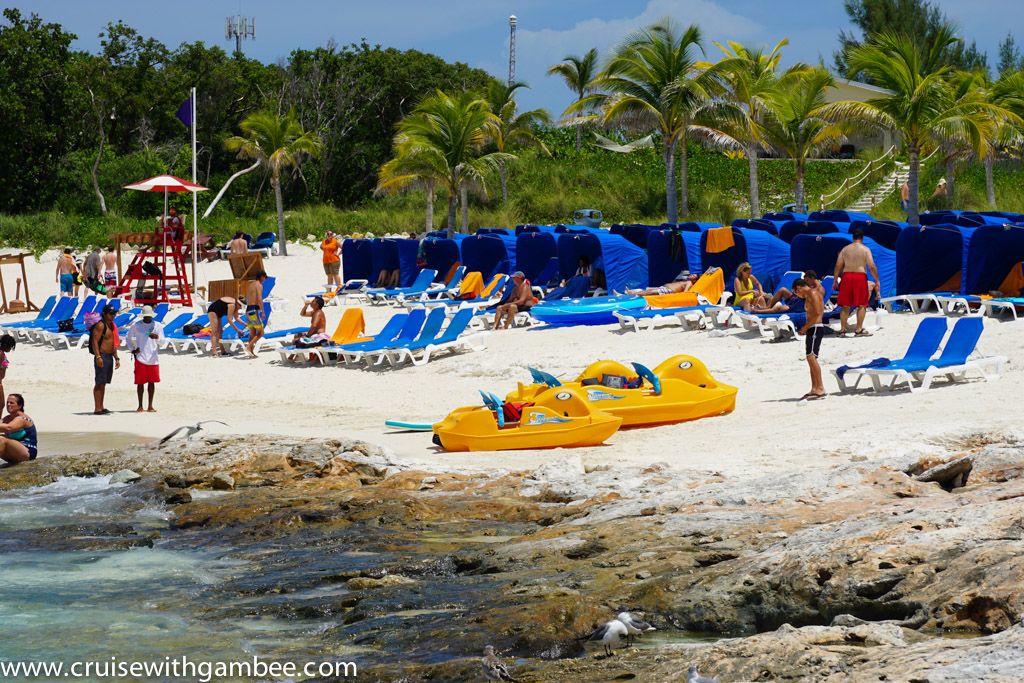 I did a short tour of the cabana area.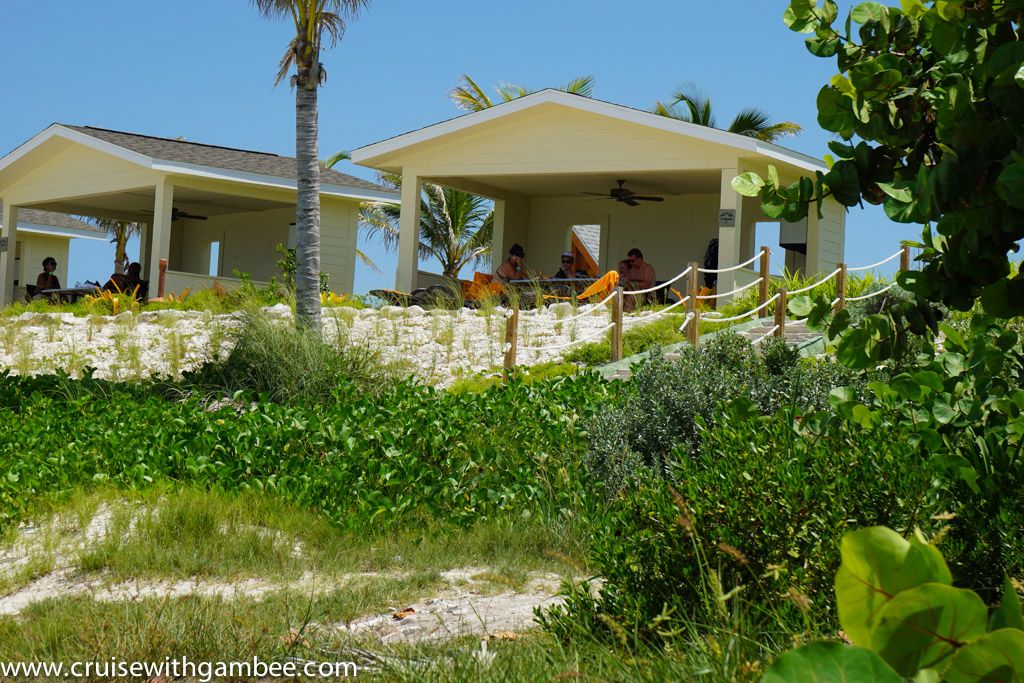 Here is a closer view of the Great Stirrup Cay cabanas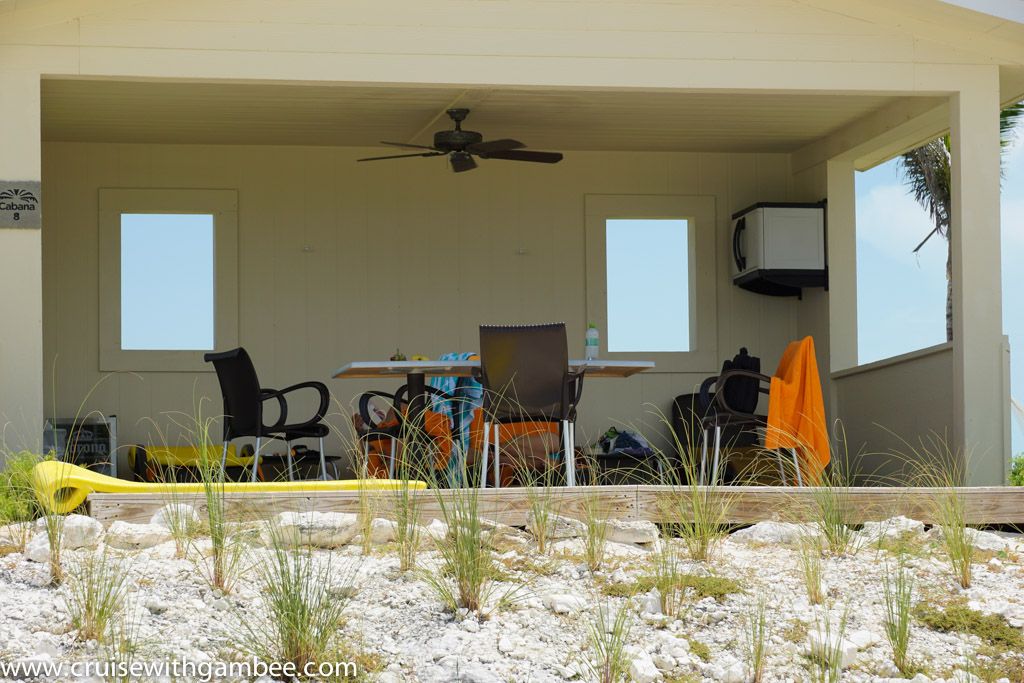 These are the large Great Stirrup Cay cabanas.
The view from up there is really nice! I guess being all the way up there has its privileges.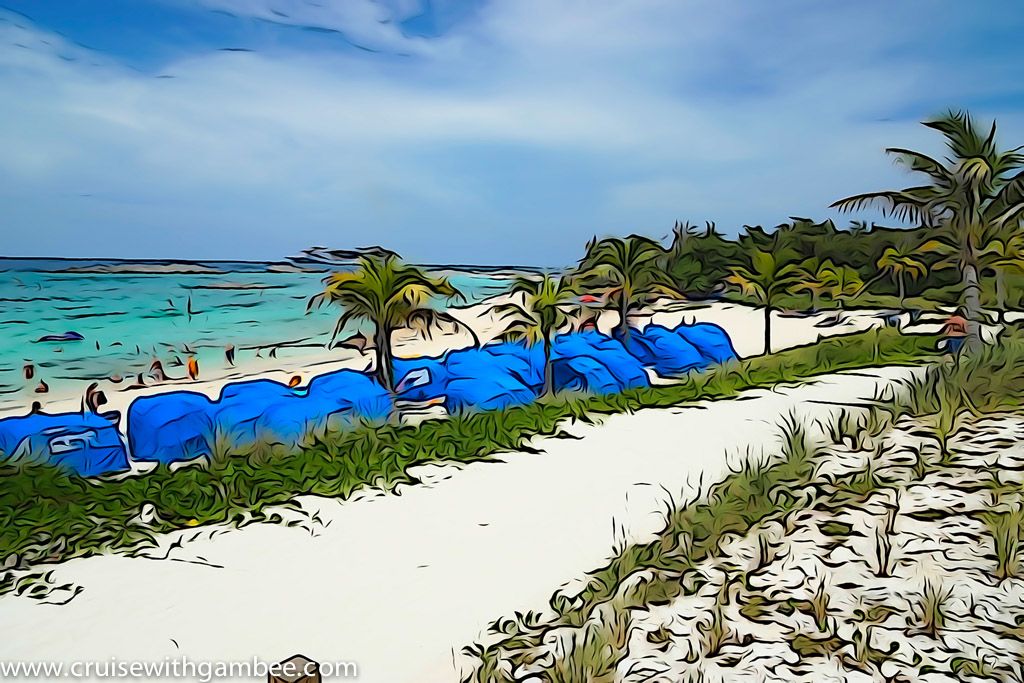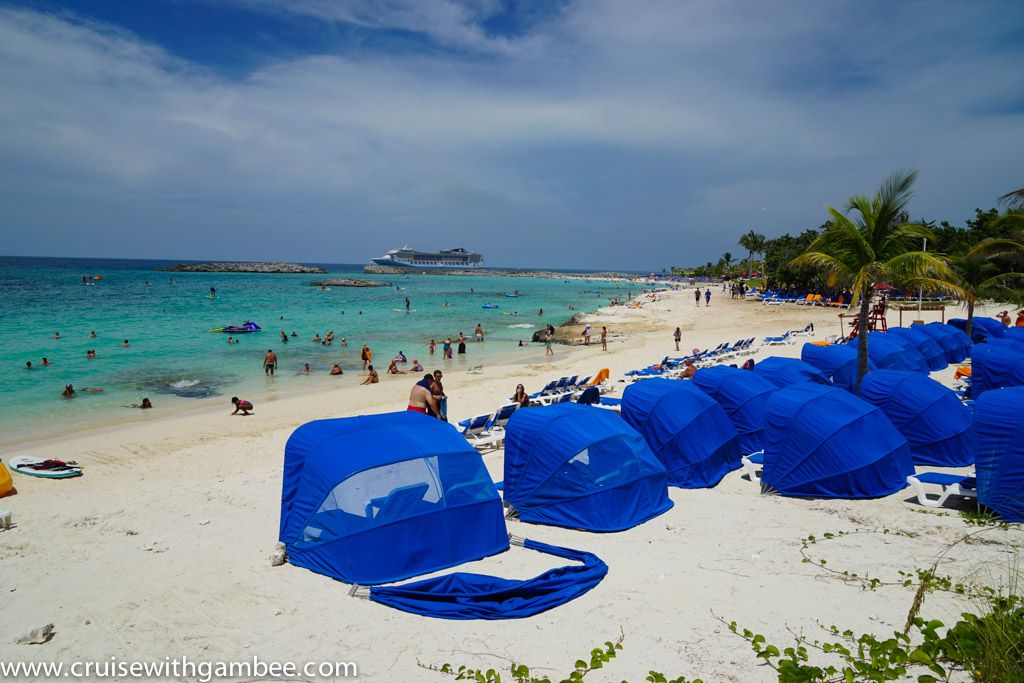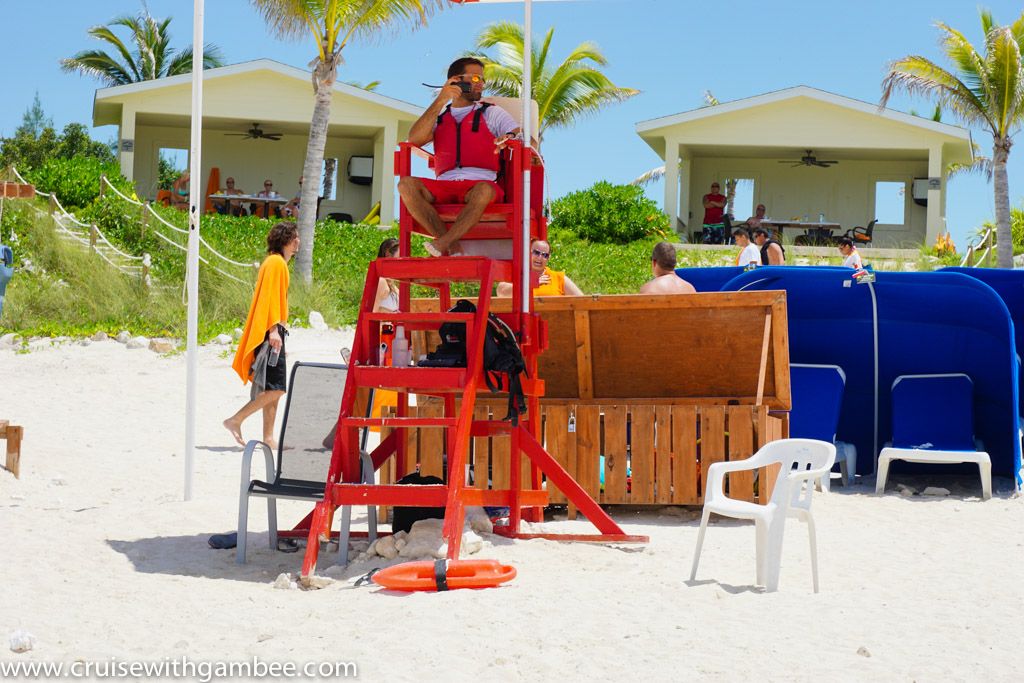 These people found a really good way of getting shade without and umbrella. As you can see from all the pictures GSC is not exactly shade friendly. But there are a few hidden spots here and there, I think the trick is getting there among the first people. We got to the island in the first tender.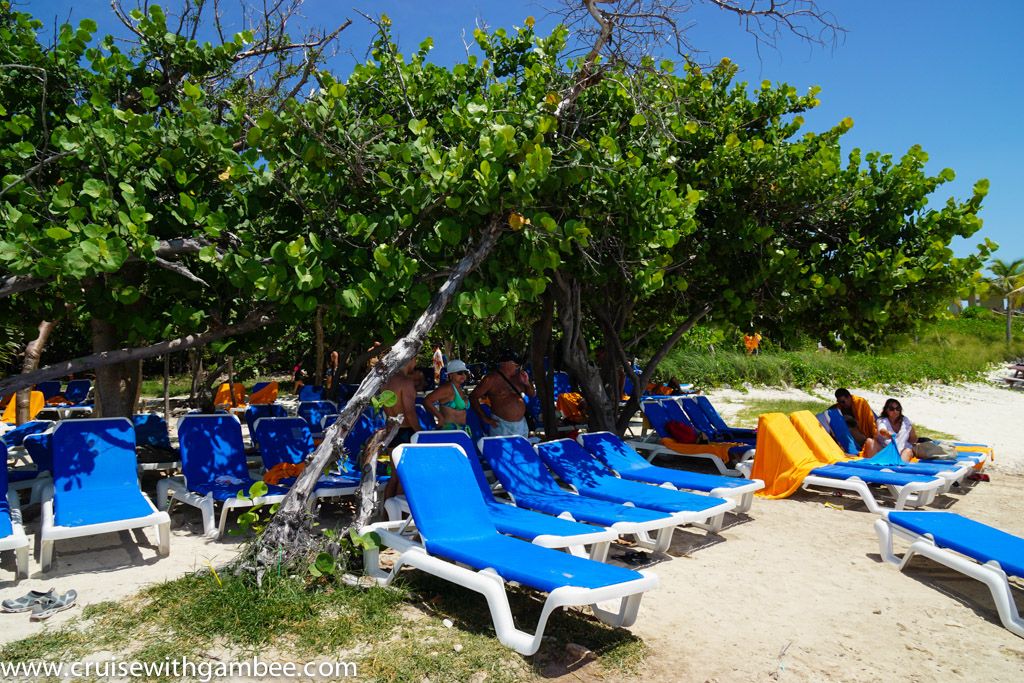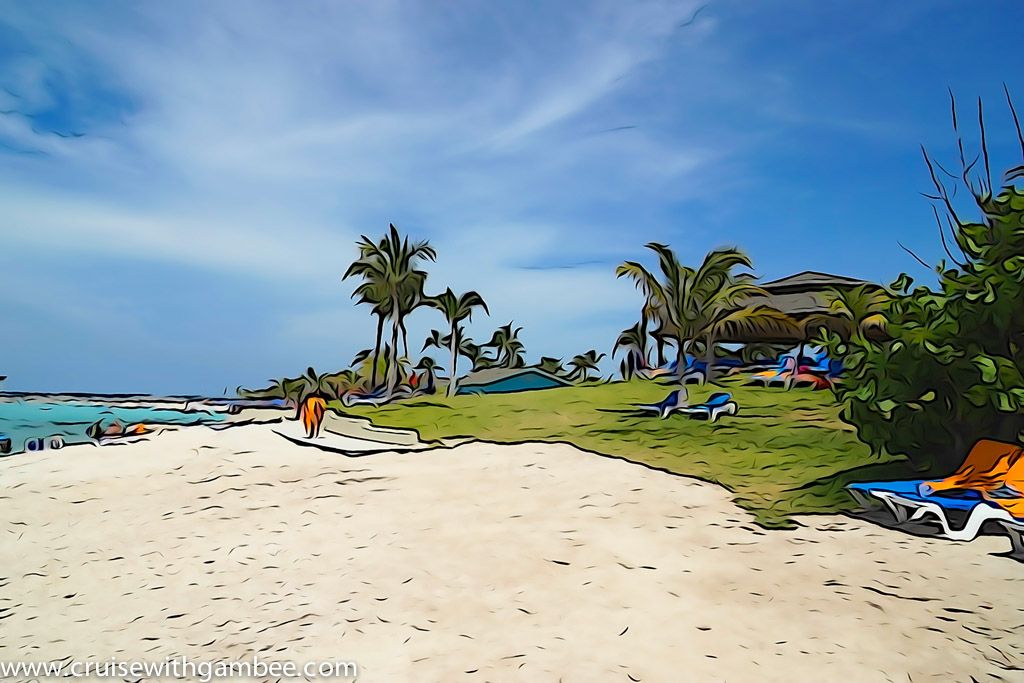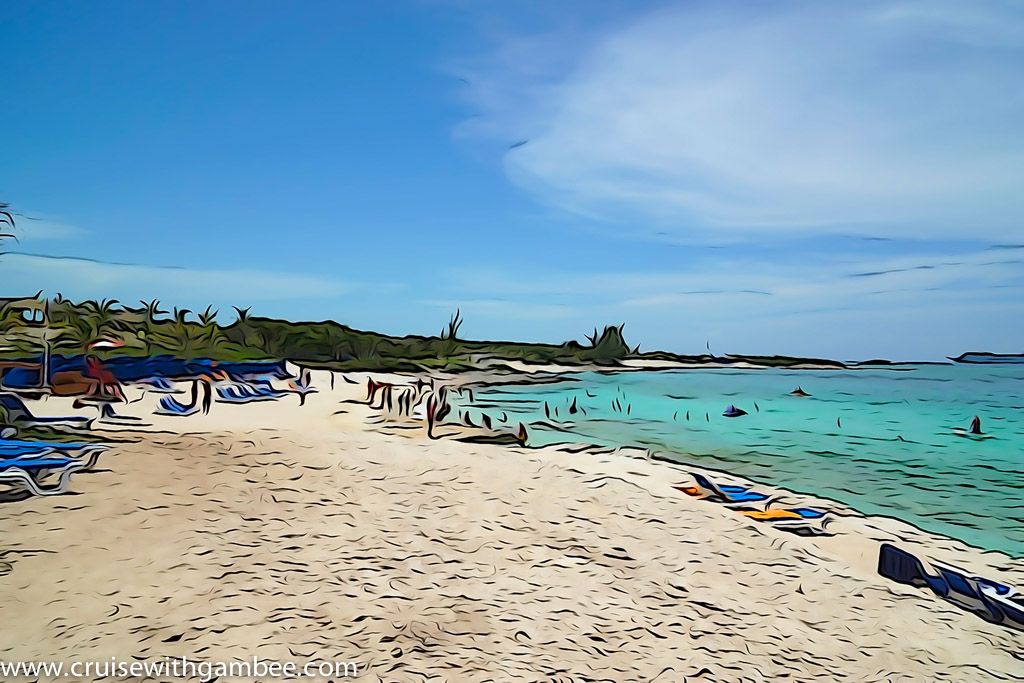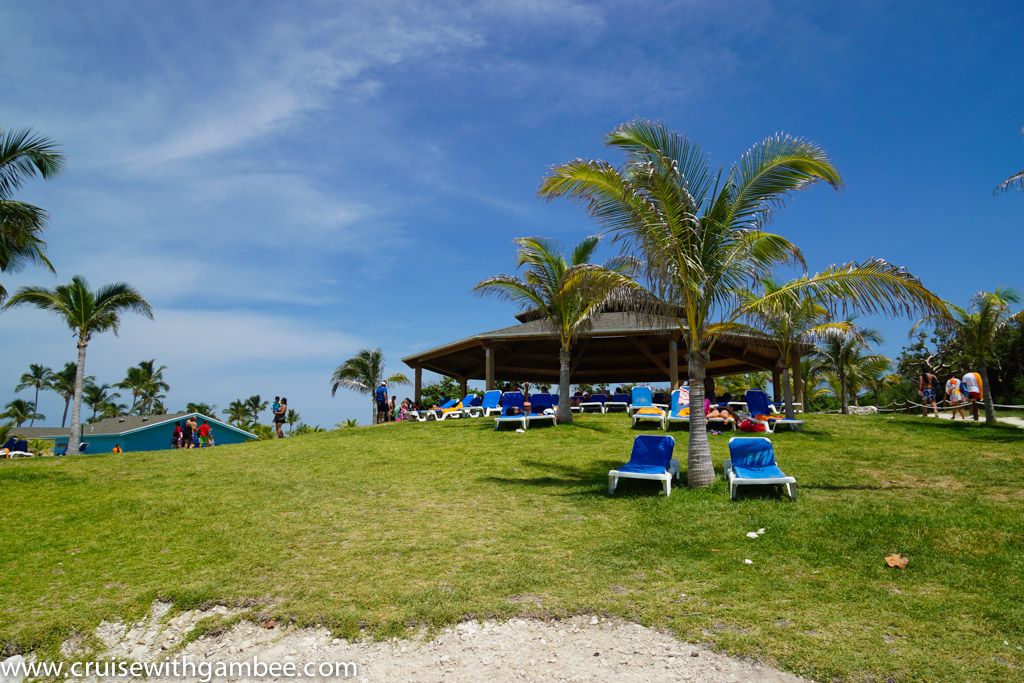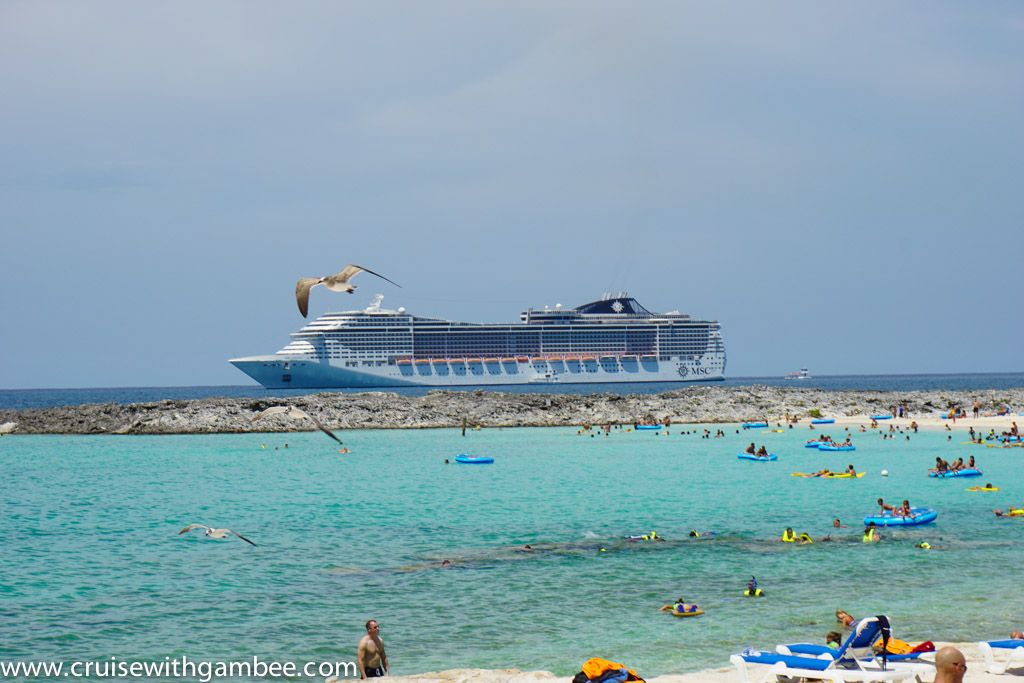 I refilled our drinks, and then headed for a swim once more. Gosh, I had a bit too much to drink that day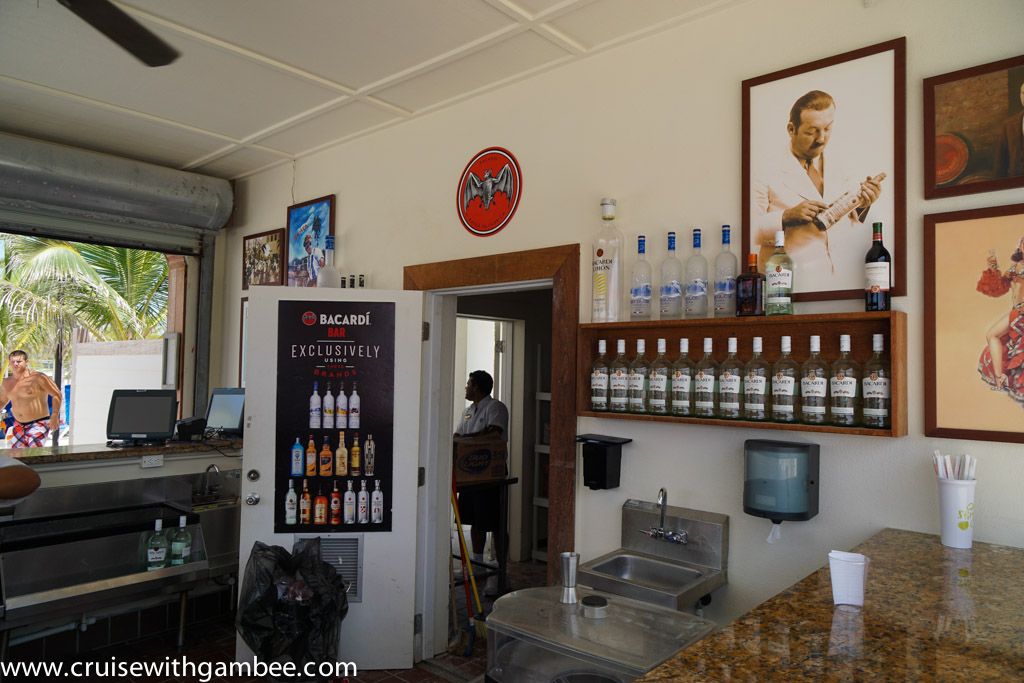 This is the very first time that I see those umbrellas… Hmmmmmm, I wonder if they were there when we got there, or they opened them later on?Seems like a great area to set camp next time, although I really liked our place.
My usual long island ice tea.
A few people sat on our area and left some food there, the seagulls were all over it by the time we got there.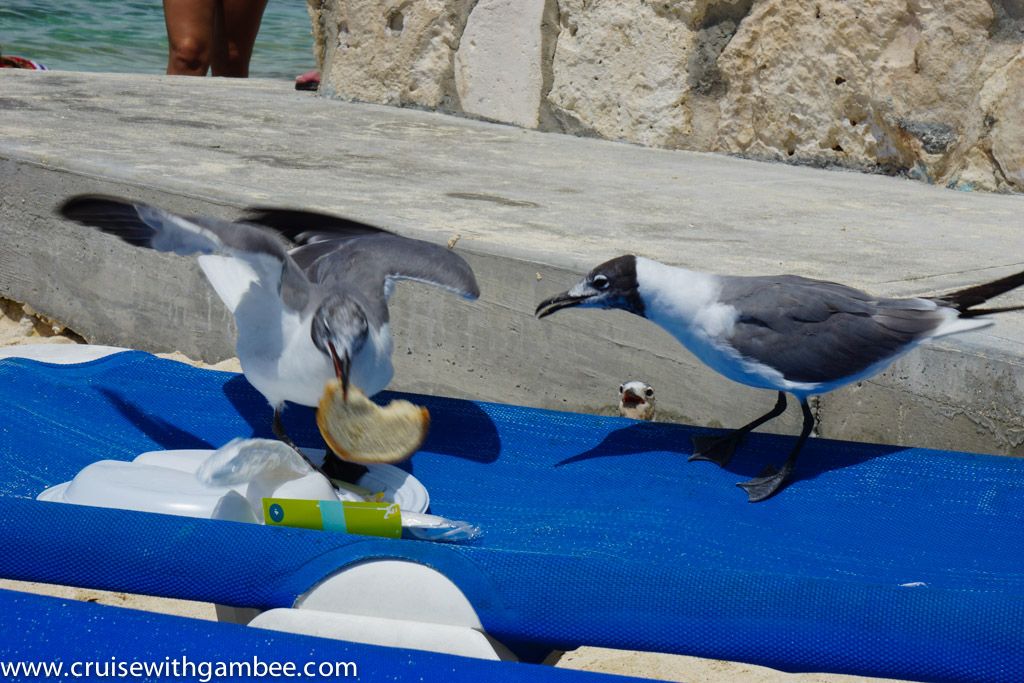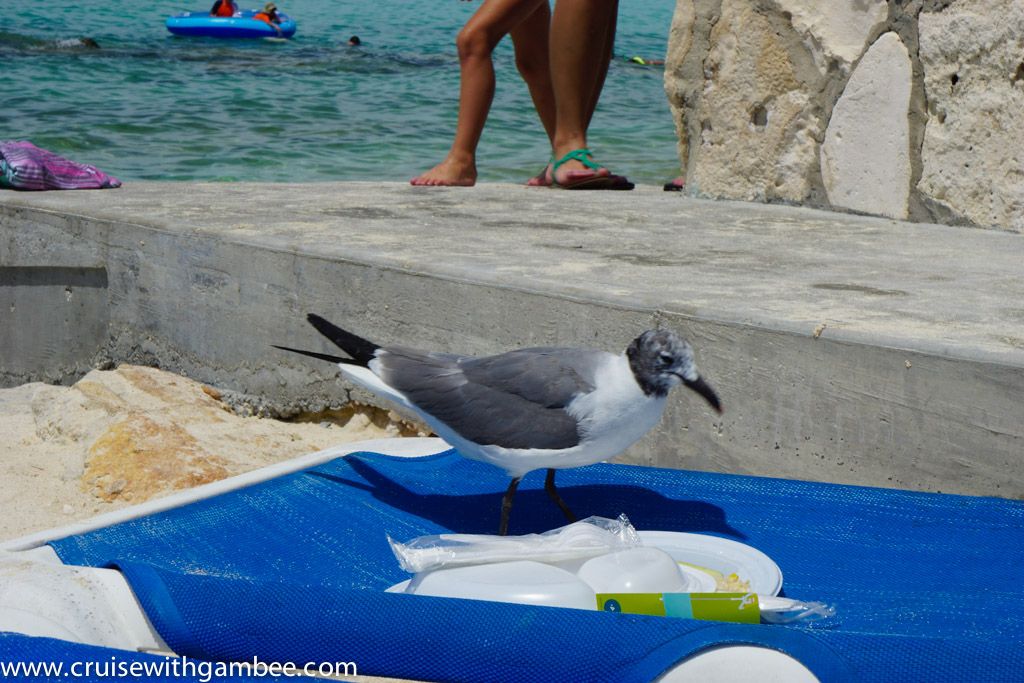 Another private yacht!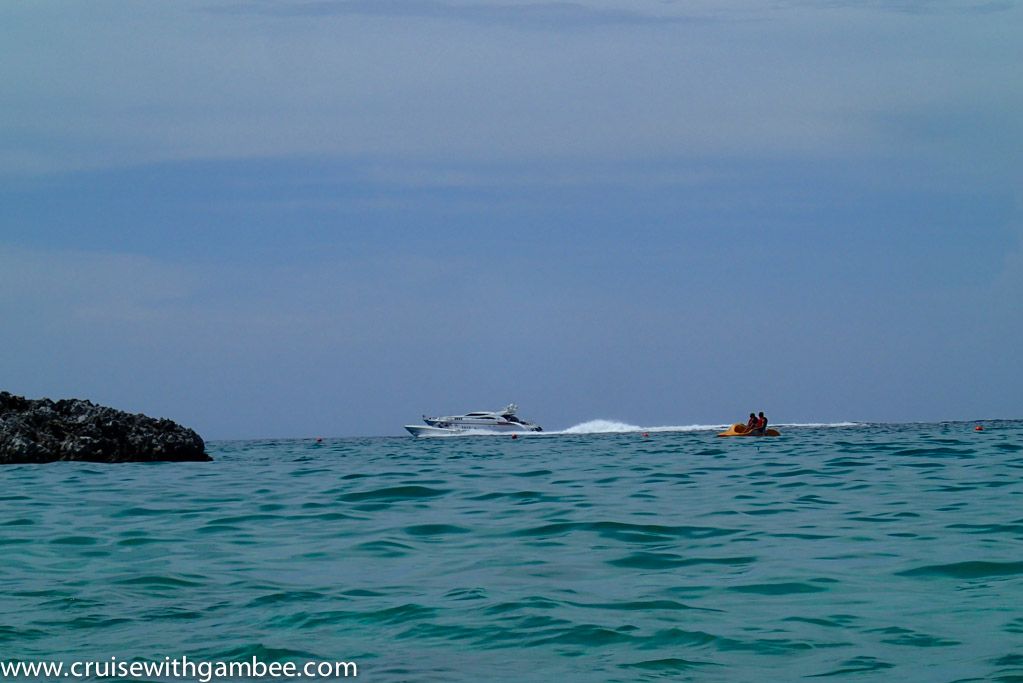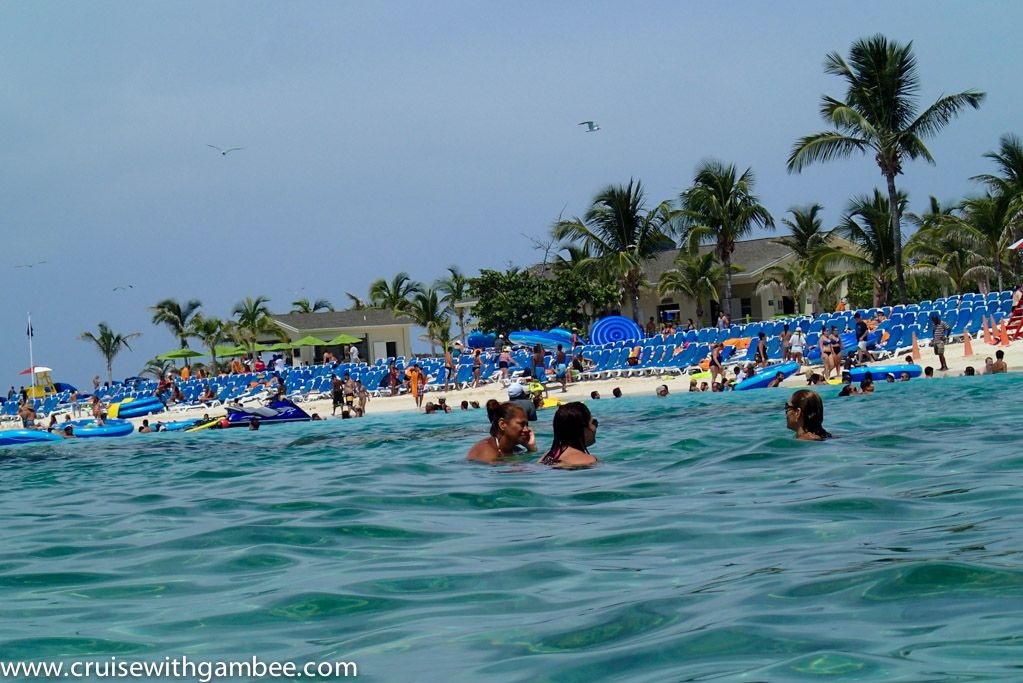 Mom was relaxing on the lounger.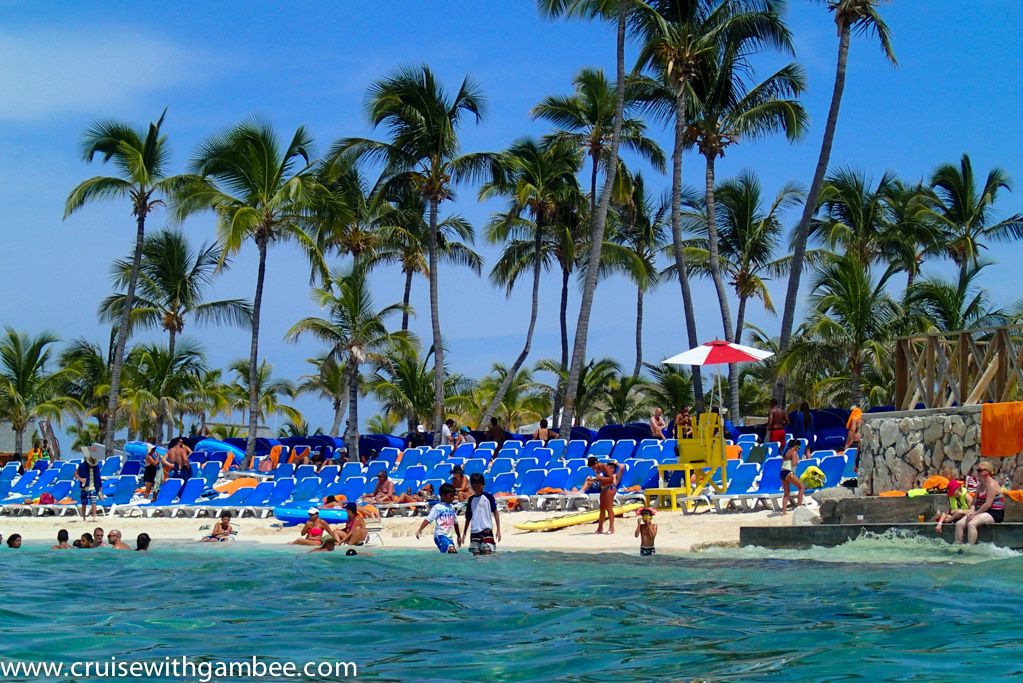 Just enjoying myself!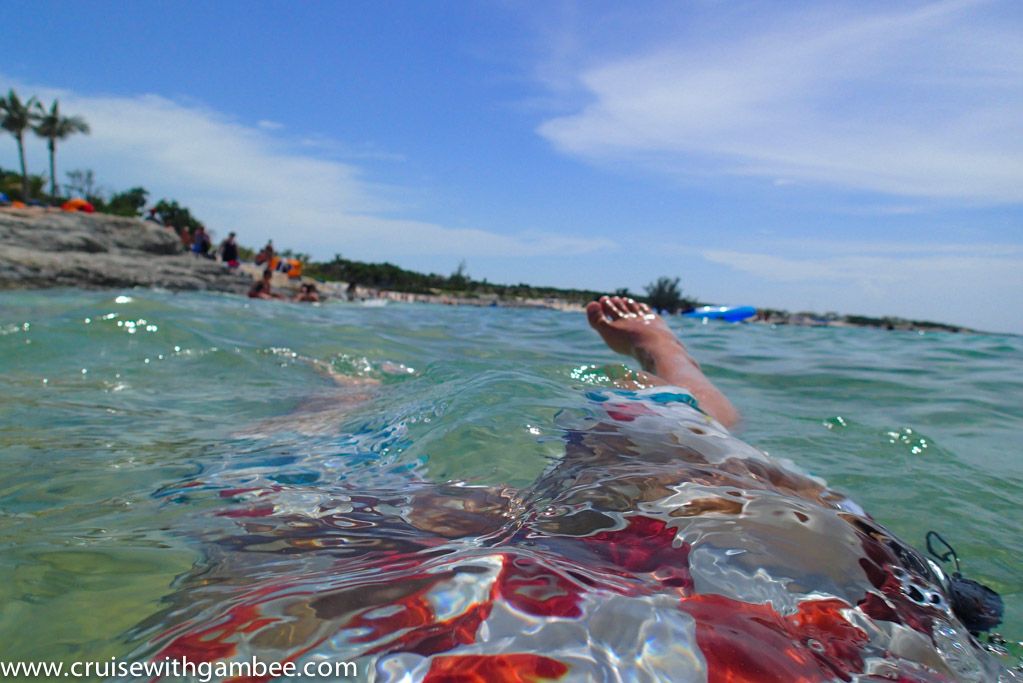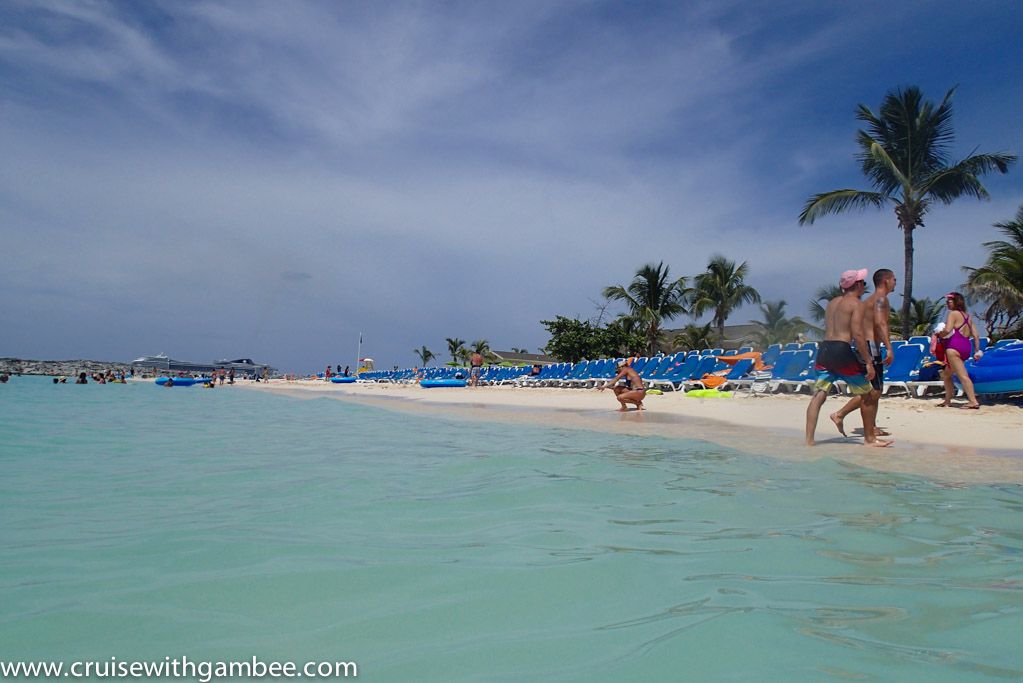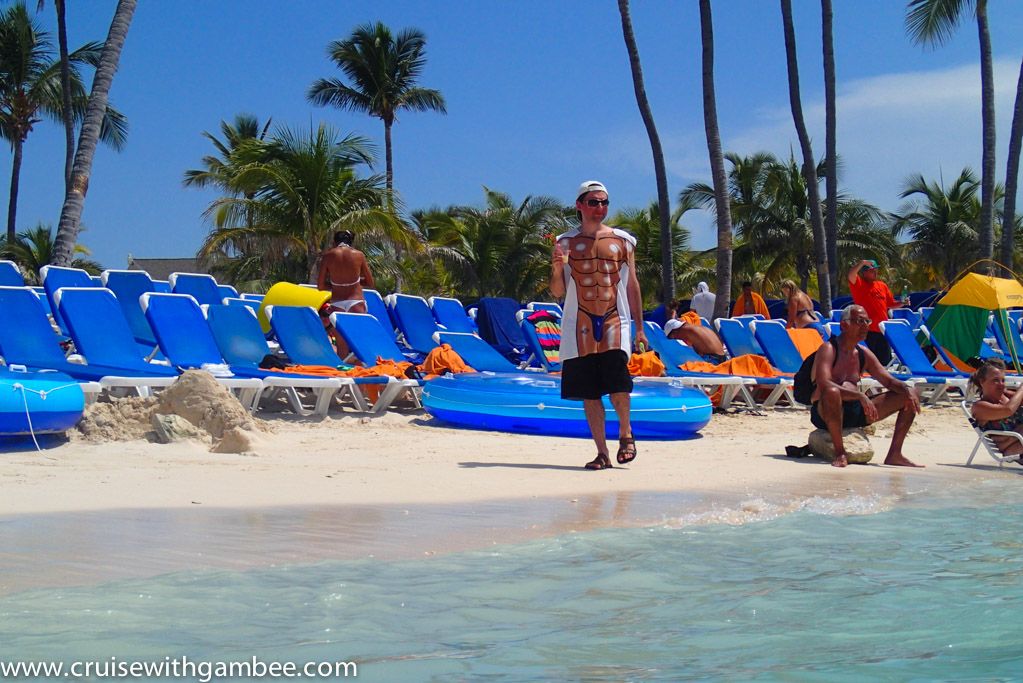 That was the longest that I had ever stayed in a private island, I am not sure why. But the weather was great and I was really enjoying myself. The only reason I got out of the water was because I started seeing more jelly fish than usual. And while I was ok with being stung again, I did not want my mom to go through it. So I decided to call a day and head towards the tender area.My mom kind of messed up and forgot to buy a GSC magnet for our wall of traveled locations.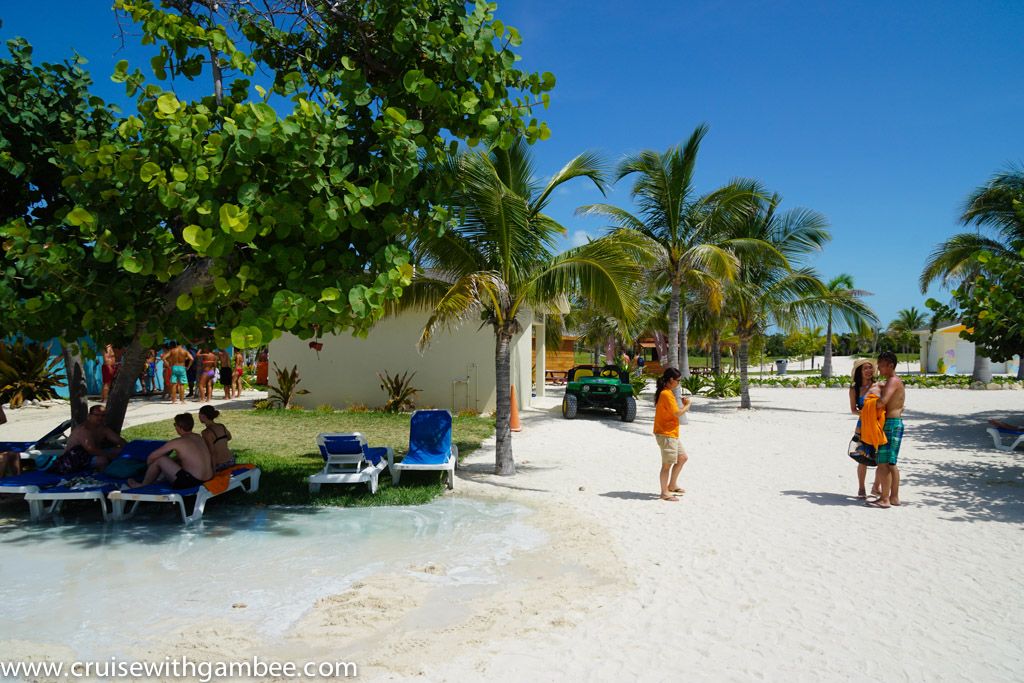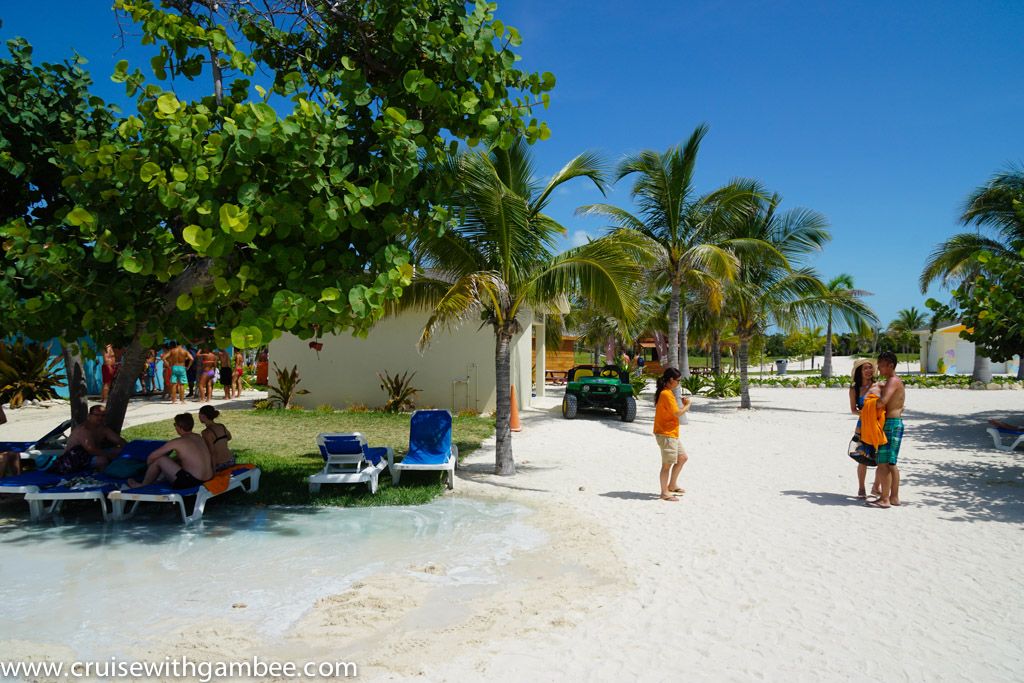 They need more showers in GSC.
hmmmm, this picture came out fuzzy. I guess it is odd to happen. I usually just shoot while I am walking, I rarely stop to compose a shot. Oh well =)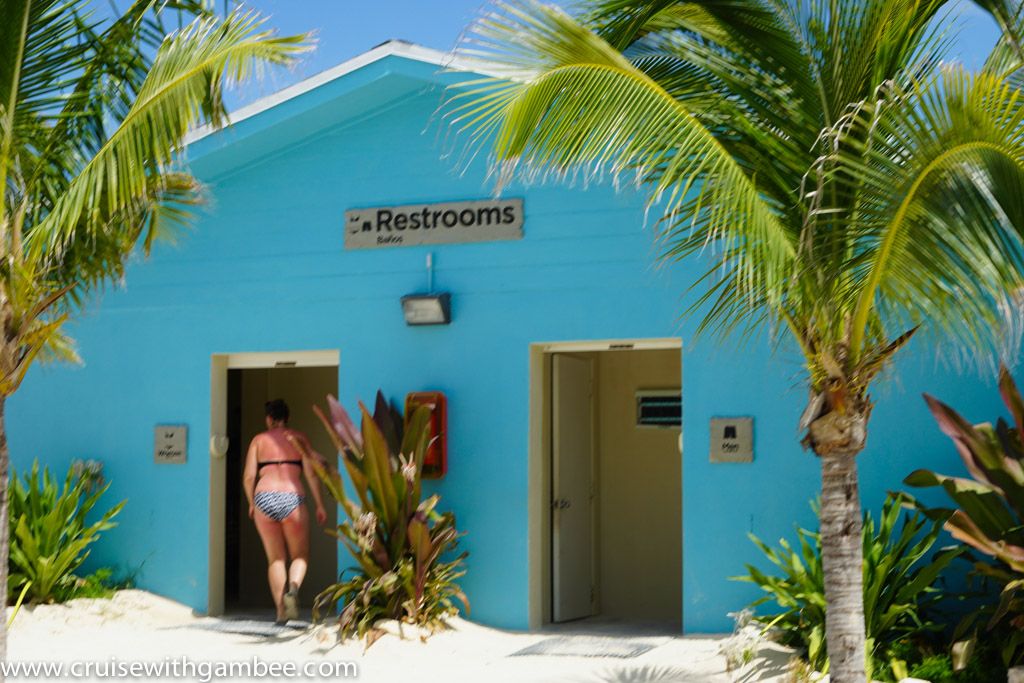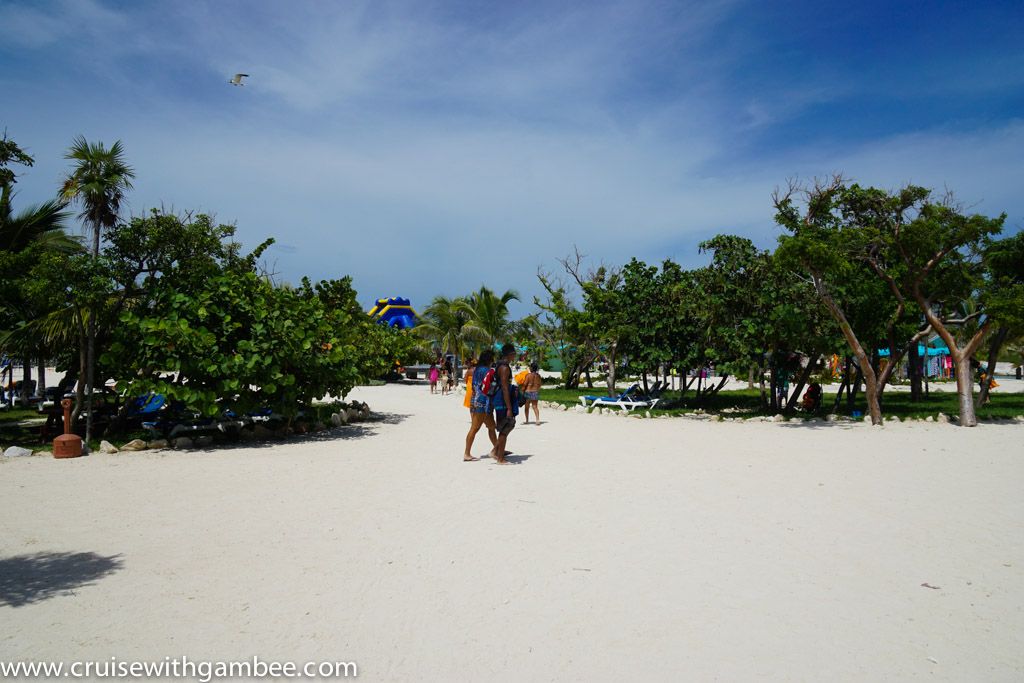 I had read somewhere that the water slide had flown away in a storm. I guess either they found it, or got a new one to replace it.
I have never seen that before.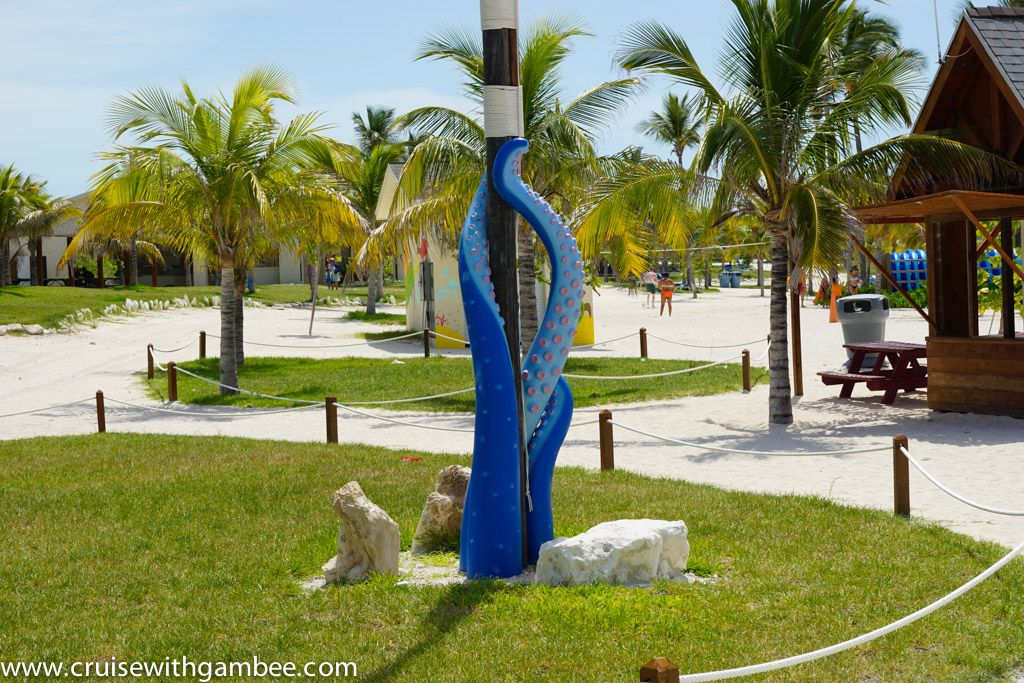 The tender area was chaotic, it was so disorganized that a fight almost broke out over a spot in the line

.
It all went down to a lack of organization. There was no clear line, and you really did not know where to go. Half of the space inside the shaded area was empty and most of the people were piled up outside being rude to each other.One person here organizing and guiding everyone would be great!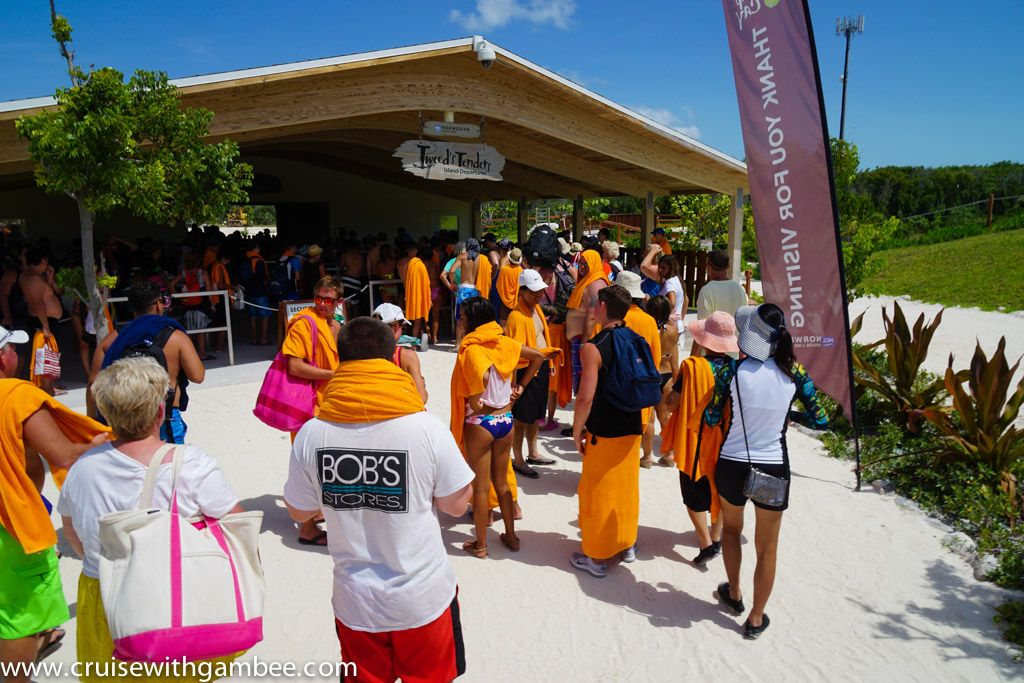 It was then that my mom said to me that some people with the priority tickets were going another way. Thankfully I had saved one of my tickets and we went there.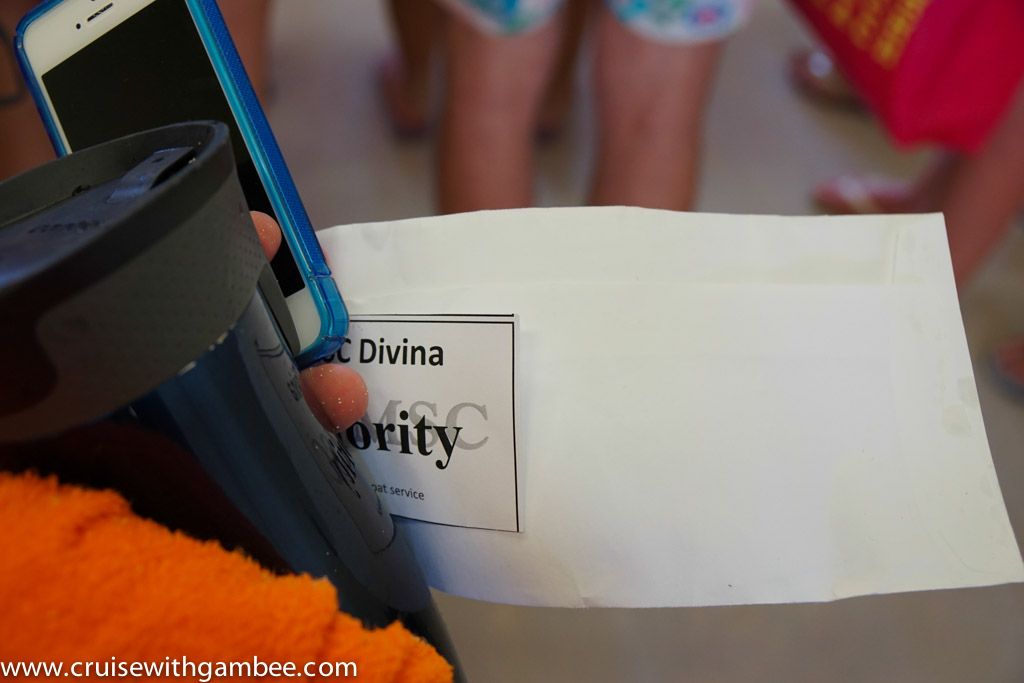 The one employee that they had, was the one checking for priority tickets. The priority tickets pretty much allowed us to go to the front of the line with a few other people.
Look how far the line went. I think another factor was that most of us, were very tired after a long day exposed to the sun. Everyone was just eager to get back on-board.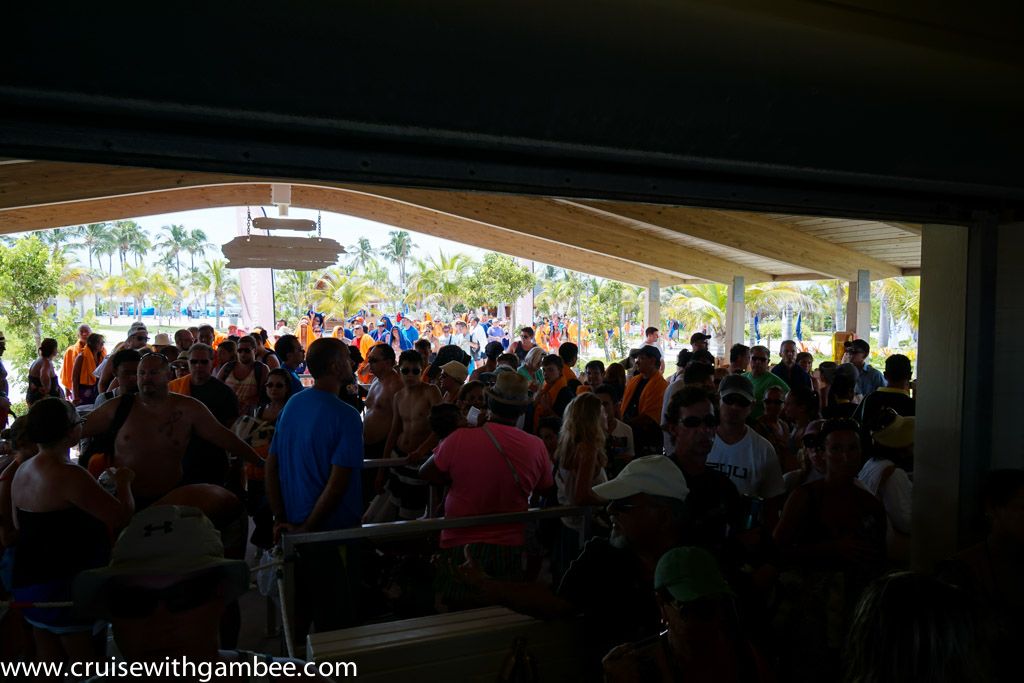 The main problem is that there was no one here directing people. That is the only reason why this was so chaotic.
Once the tender got there it was like a stampede! The tender official kept yelling "There is room for everyone". The funny thing is that first he said the tender had room for 150, that number went all the way up to 400 by the time he gave up trying to calm everyone.When they released the ropes my only concern was my mom, people were pushing like maniacs. Once again, I became a human shield and stood behind her until the chaos broke through.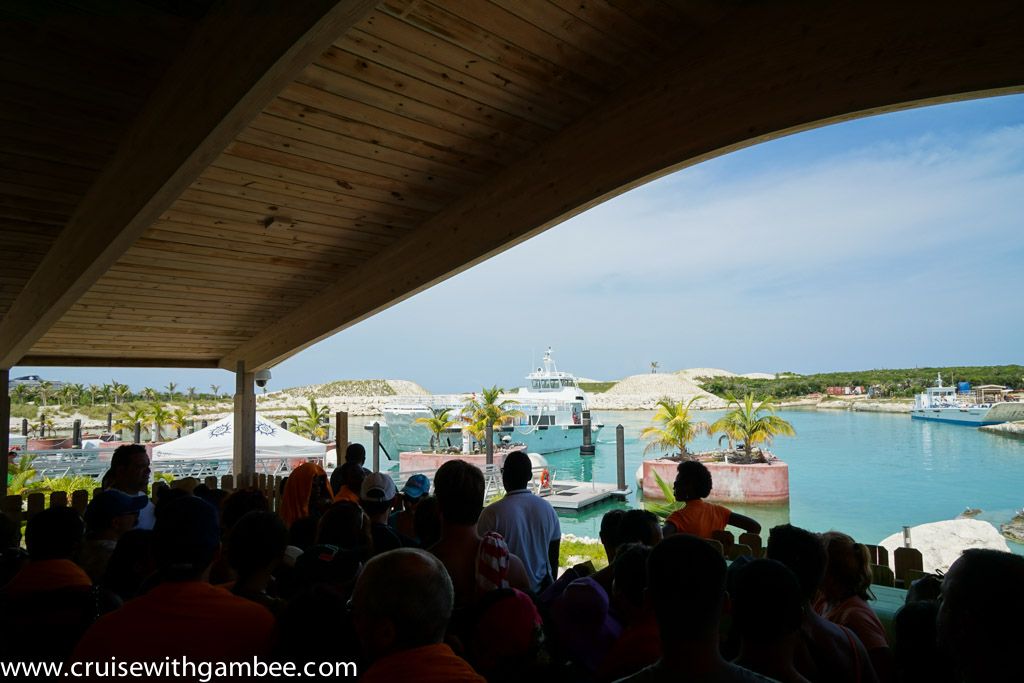 The Great Stirrup Cay tender line on the other side was really long.
By now most were calm.
It was just very hot, I fully understand the desperation of all of us. The funny thing is that the official was right, there was room for everyone in line. The must of been over 300 of us there.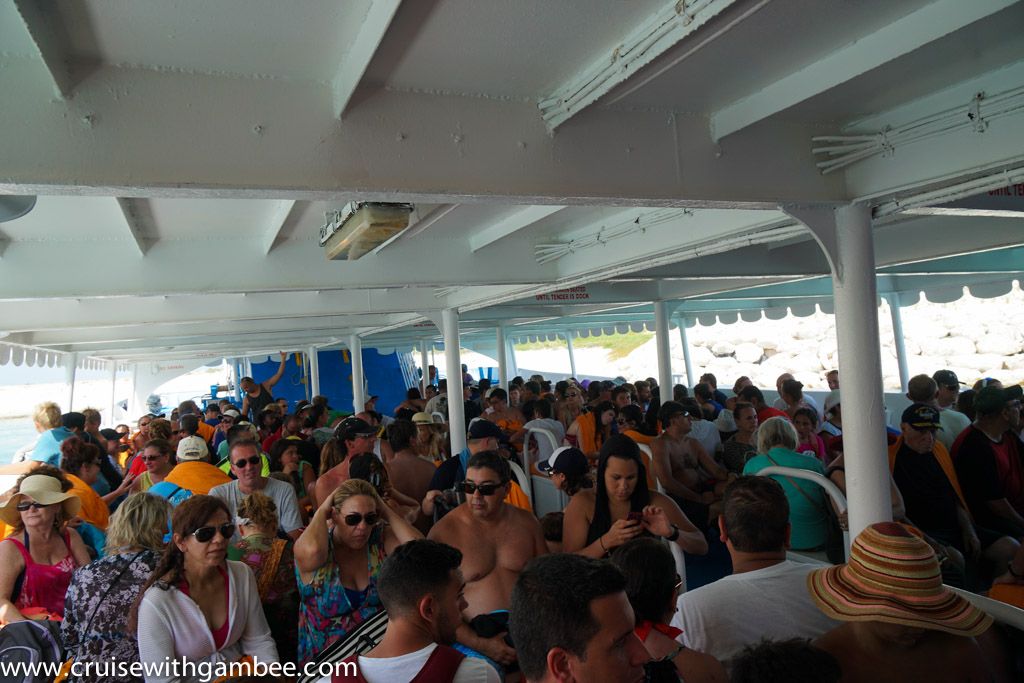 The sight of AC was very

welcomed

at that time. I could feel it already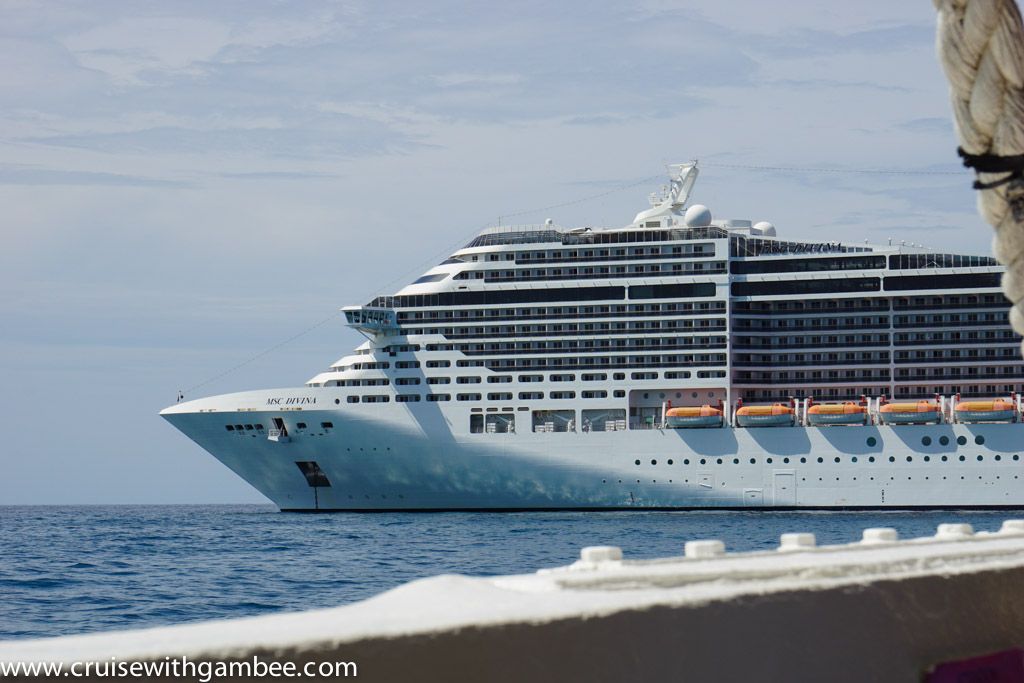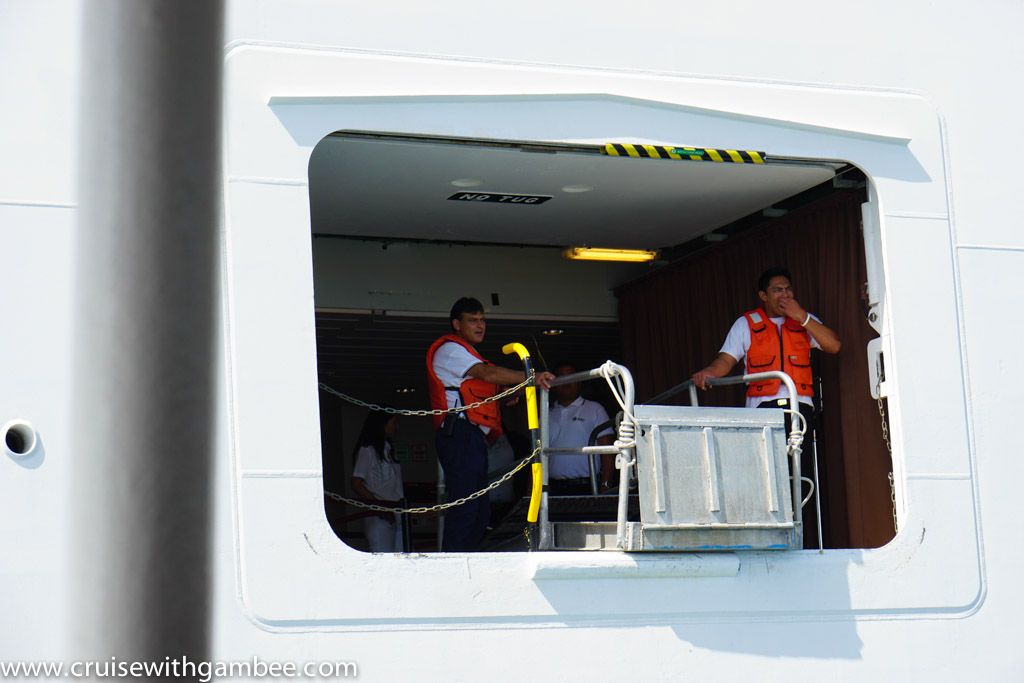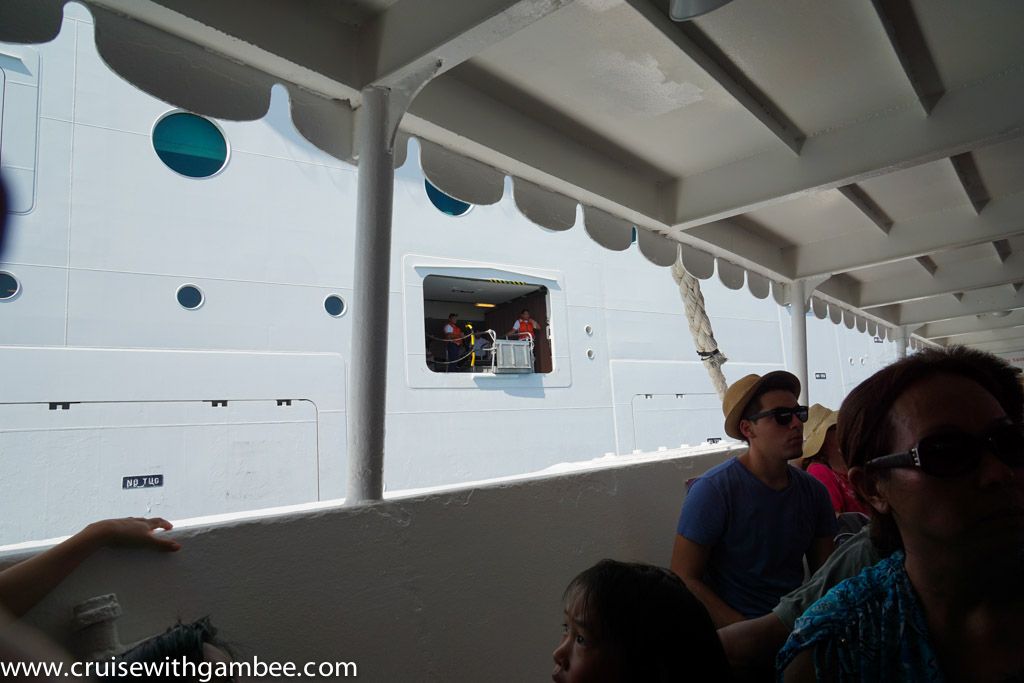 Since we were on the deck below, we were among that last ones to get off the tender.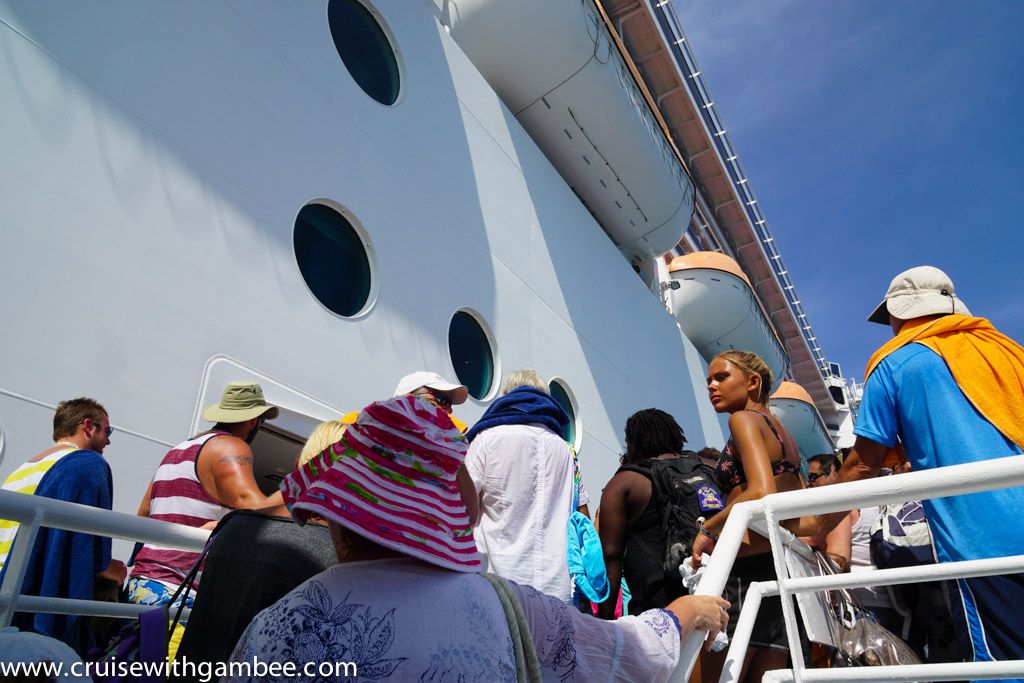 GSC should have showers near the entrance of the tender area. I only saw the ones with the long line by the restroom area.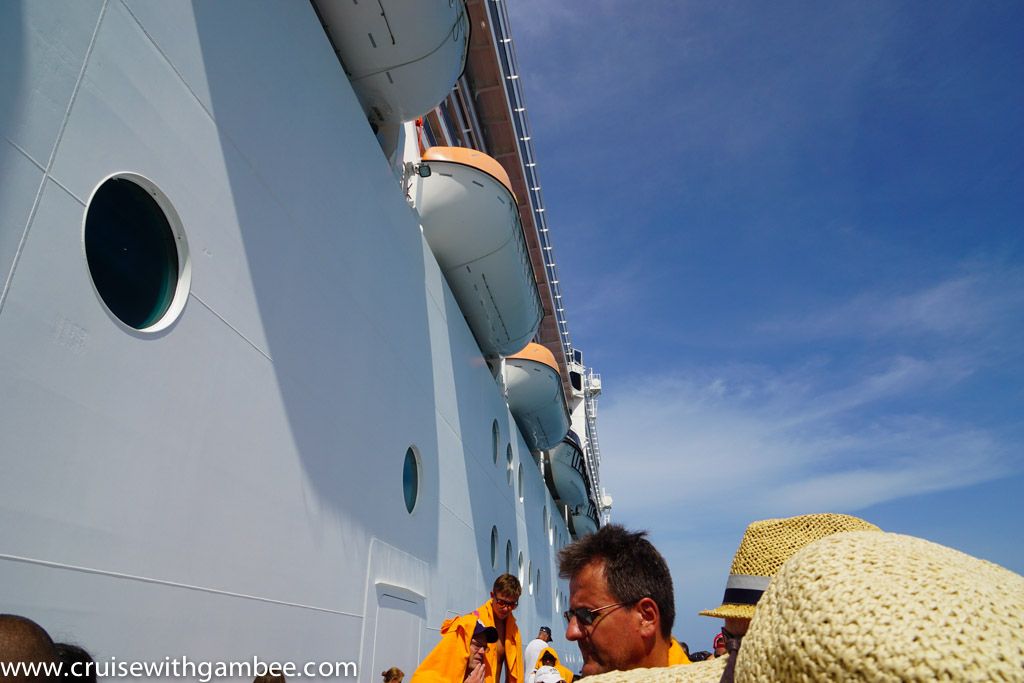 Back inside mom and I relaxed for a little while. My aunt was in the room taking a nap and my uncle had gone for a walk around the ship.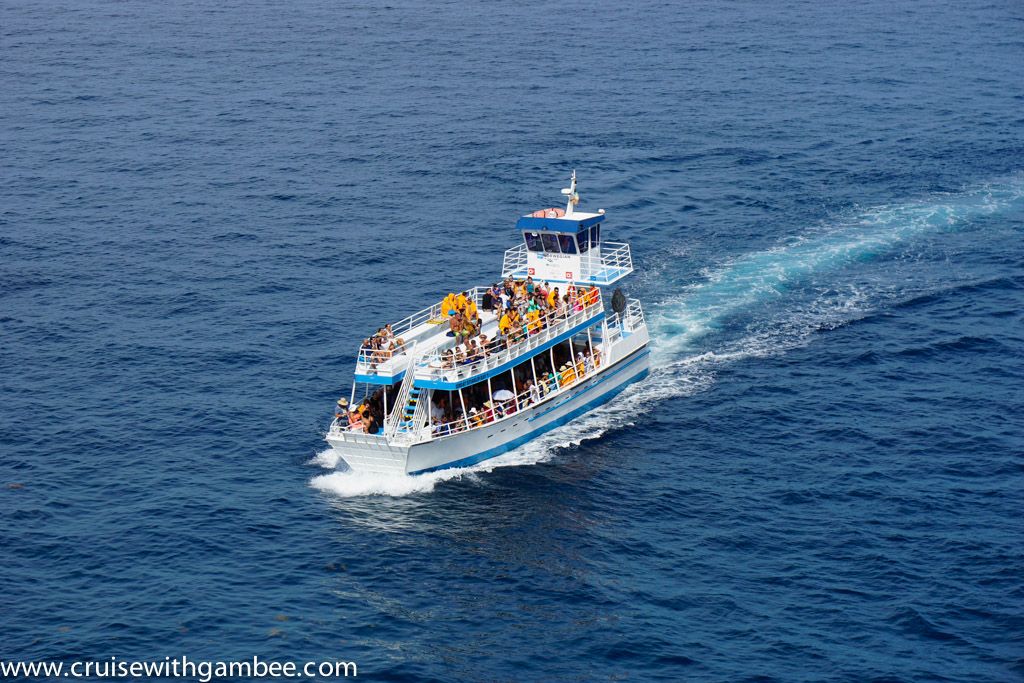 My mom noted that most tenders came in less than full. Maybe we just got unlucky and boarded the one on rush hour. The ship still had over 1:30 left in GSC.
My uncle told me that his tender trip was really smooth and there were no issues.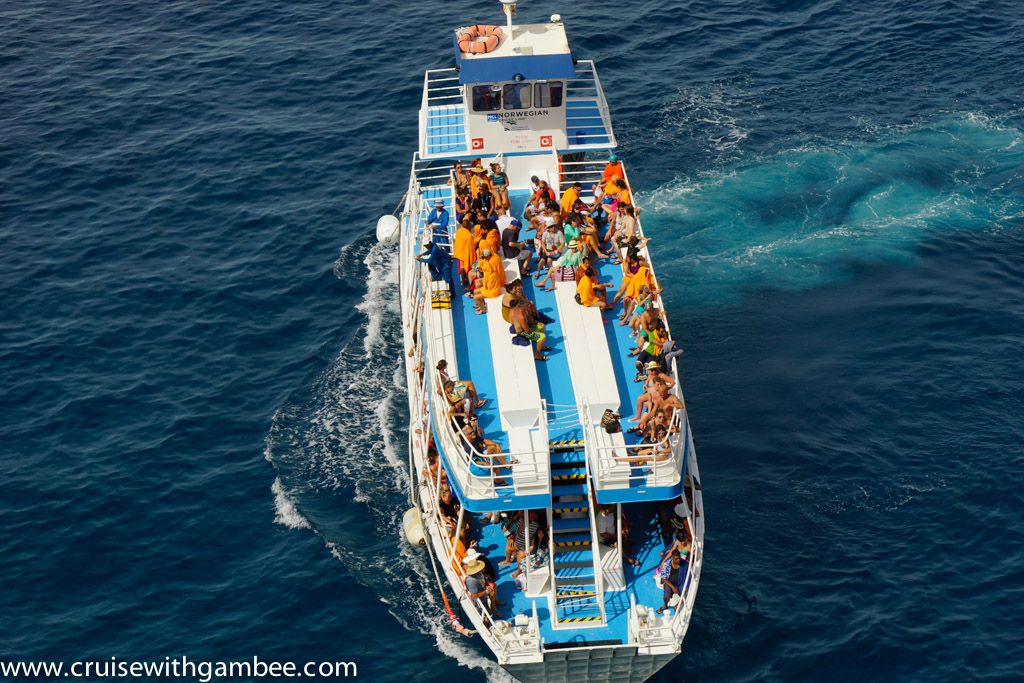 Mom called me and told me they were heading to the buffet, I was a little hungry. To be quite honest that burger was not the best, I think the only reason it tasted any better than the ones on the ship was because I was starving.
We went up to the buffet to get a grub.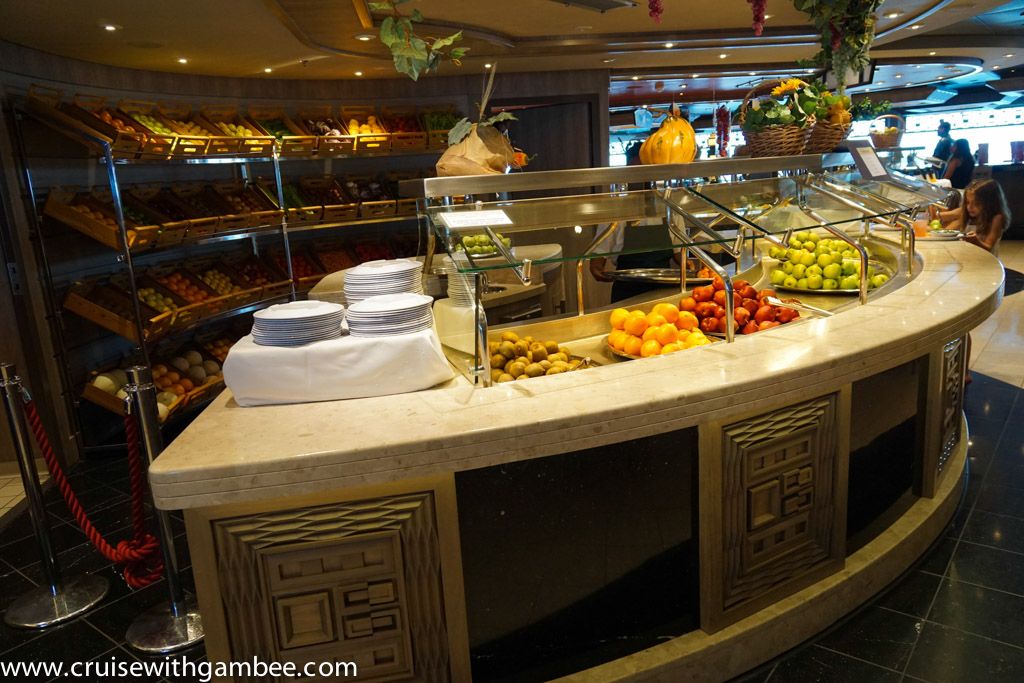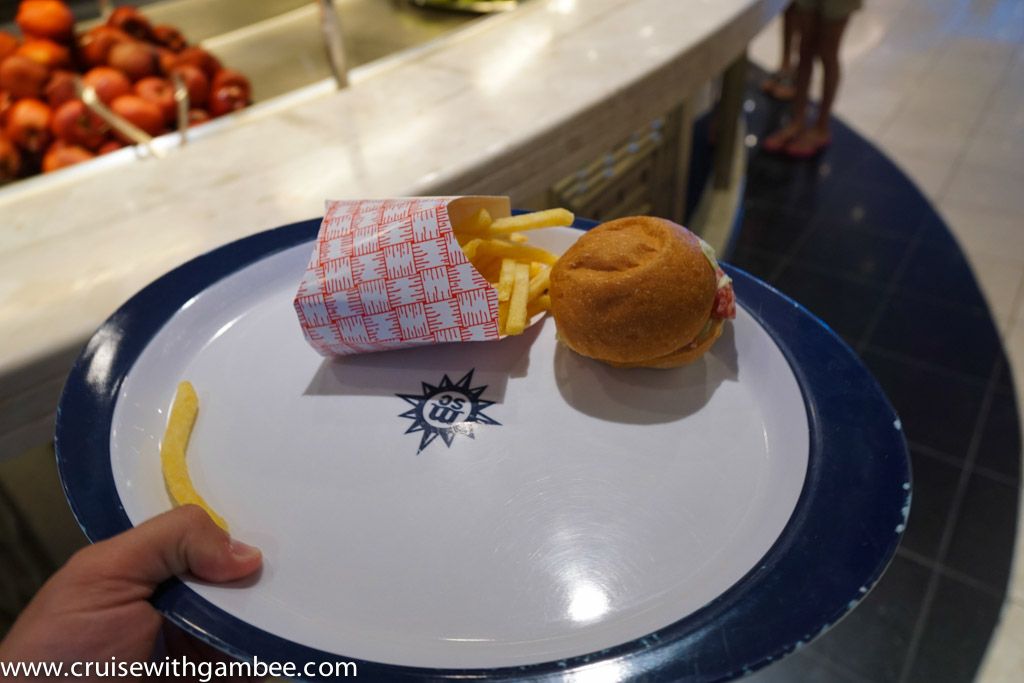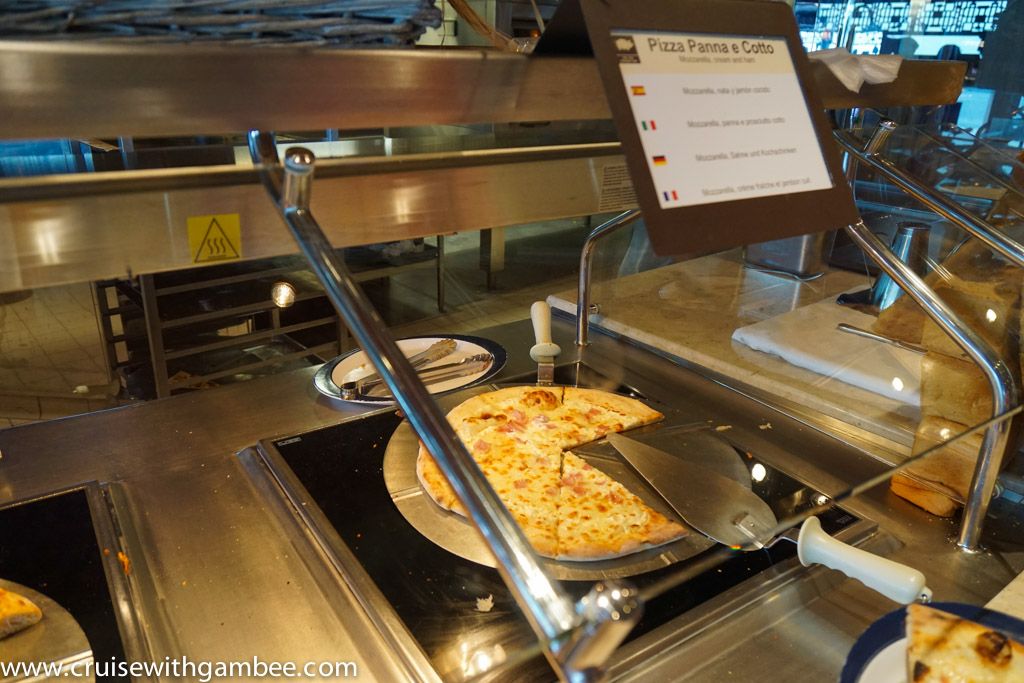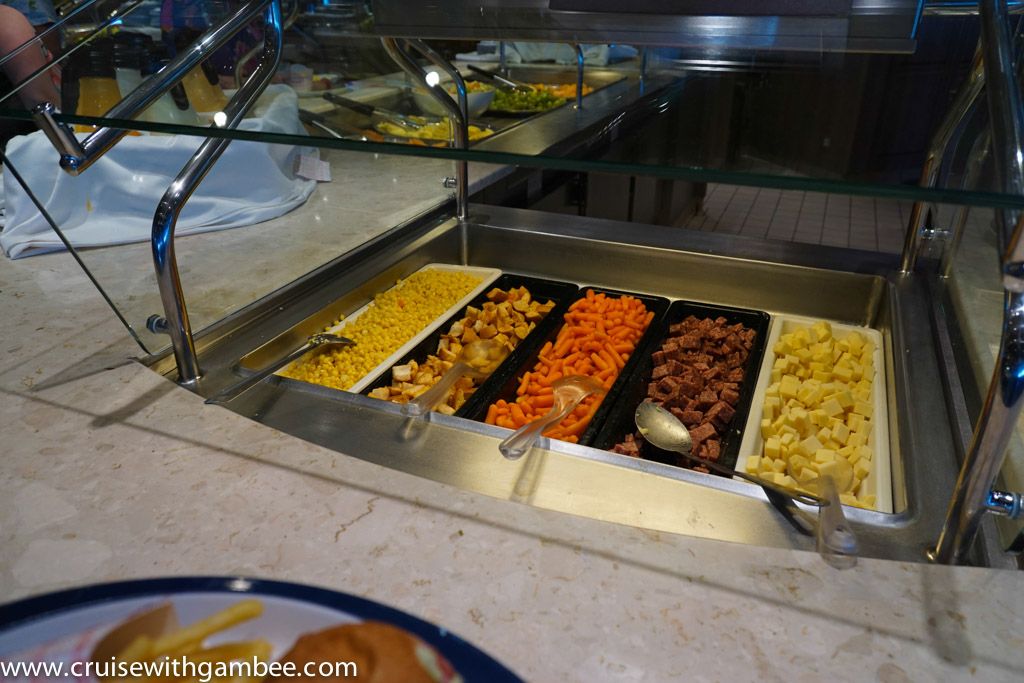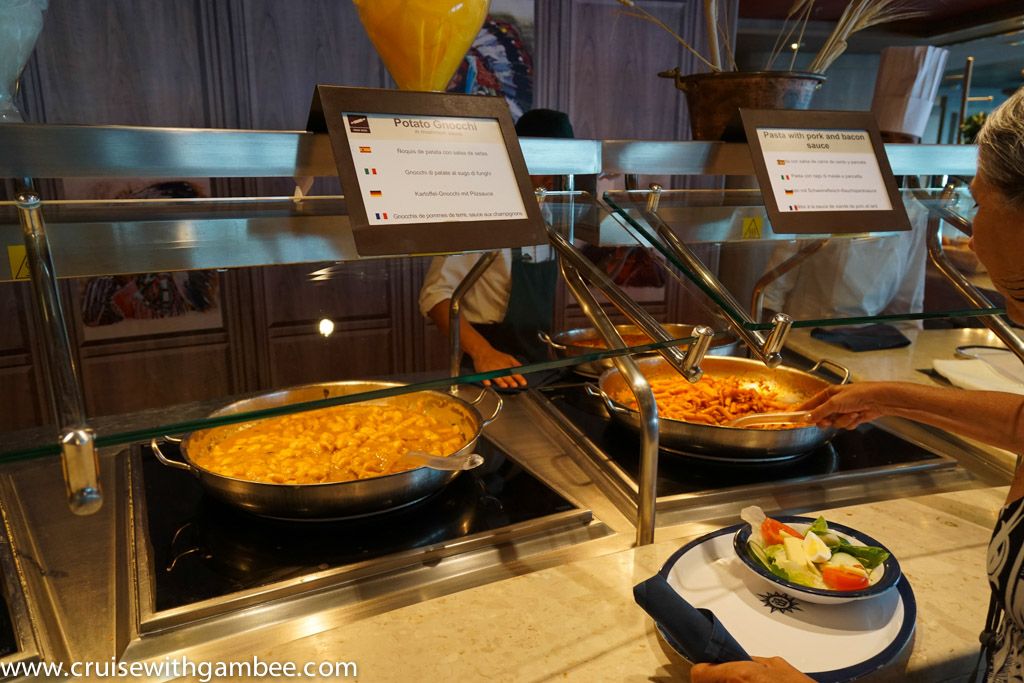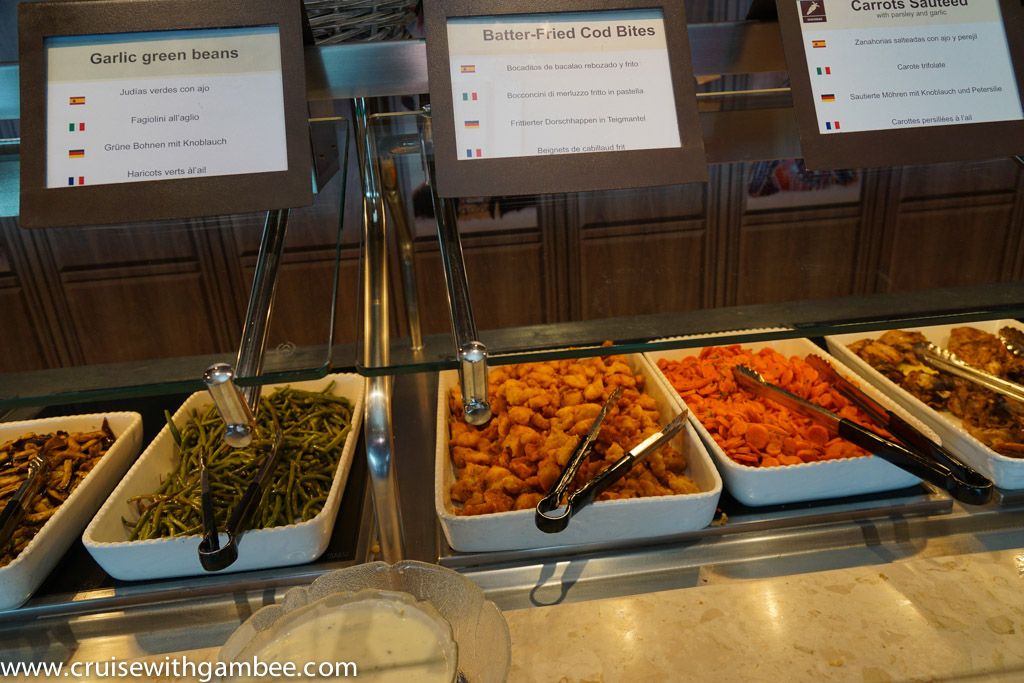 The fish and chips were really good!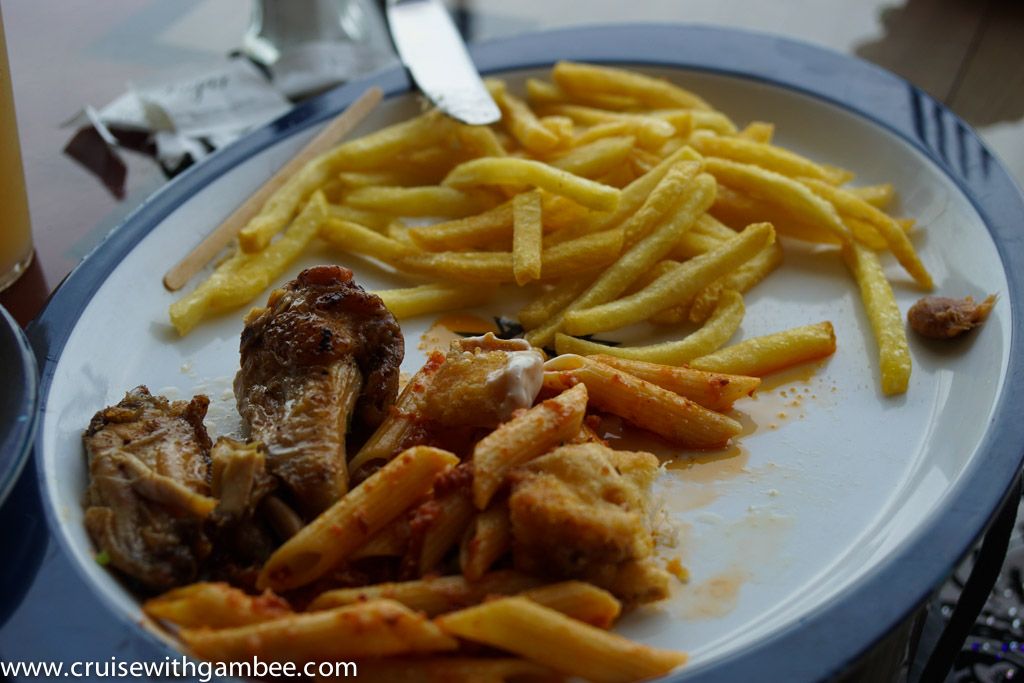 I went to the room and took a nap, I rarely take naps. But I was worn out.. It actually ended up being like a 2 hour nap. After that mom came to the room and packed my bag, I was still worn out. She said they were going to the buffet for dinner. I was pretty full by then, but decided to go and see what they had.
How Ironic is this, set after set about food, lol.
That swai fish smelled so bad that no one would go near that section. I am not sure who in their brightest mind decided to even put that fish out. There was only one piece missing on that tray…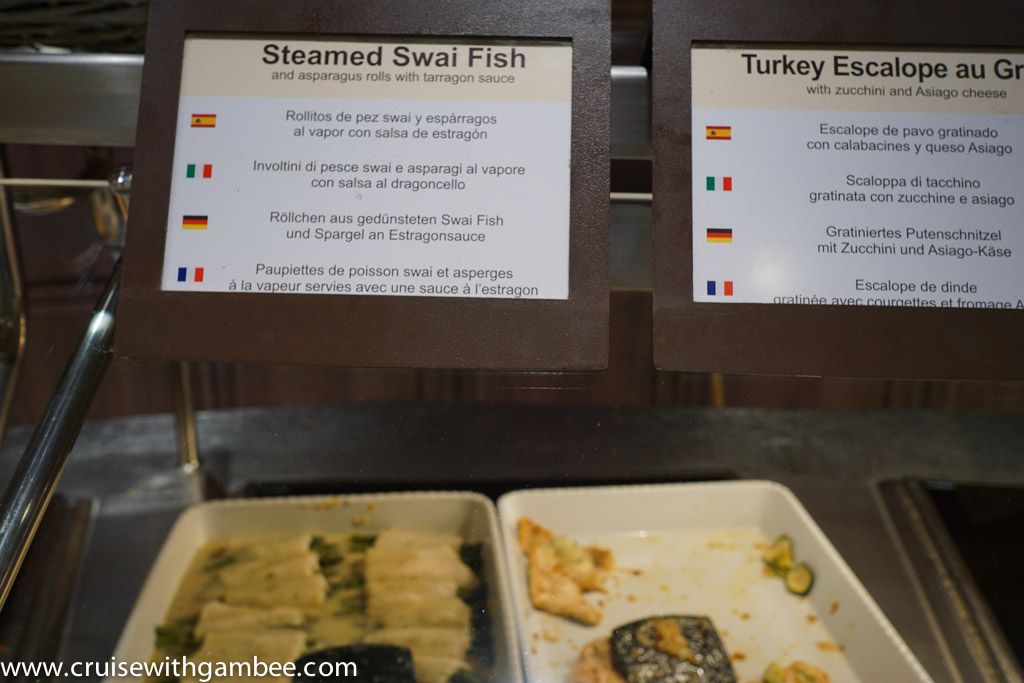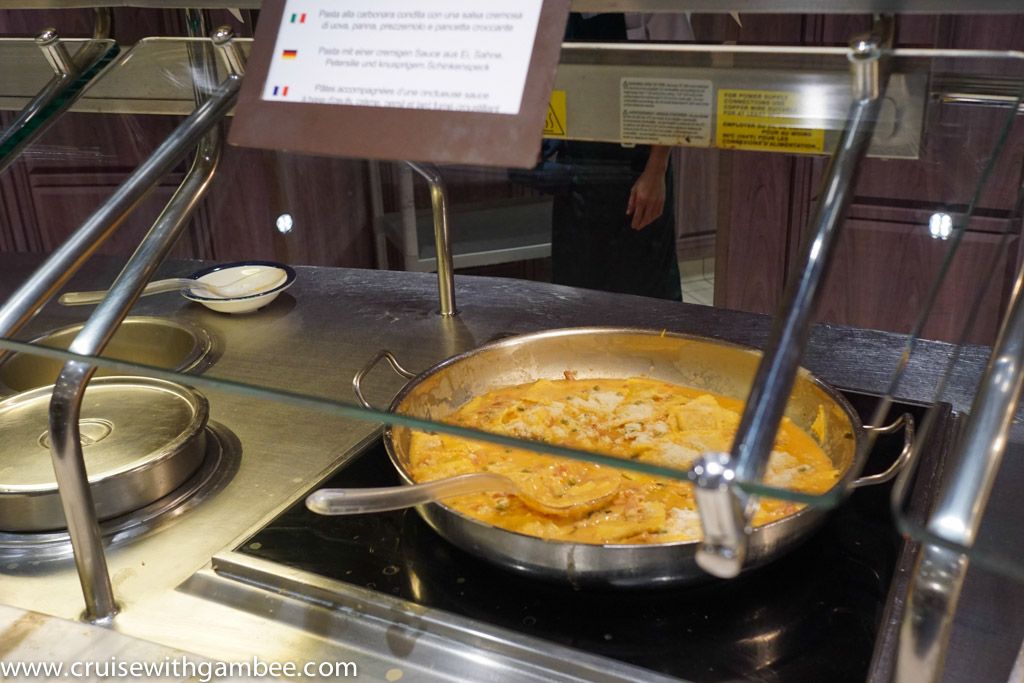 Here is mine.
Mom's
Aunt's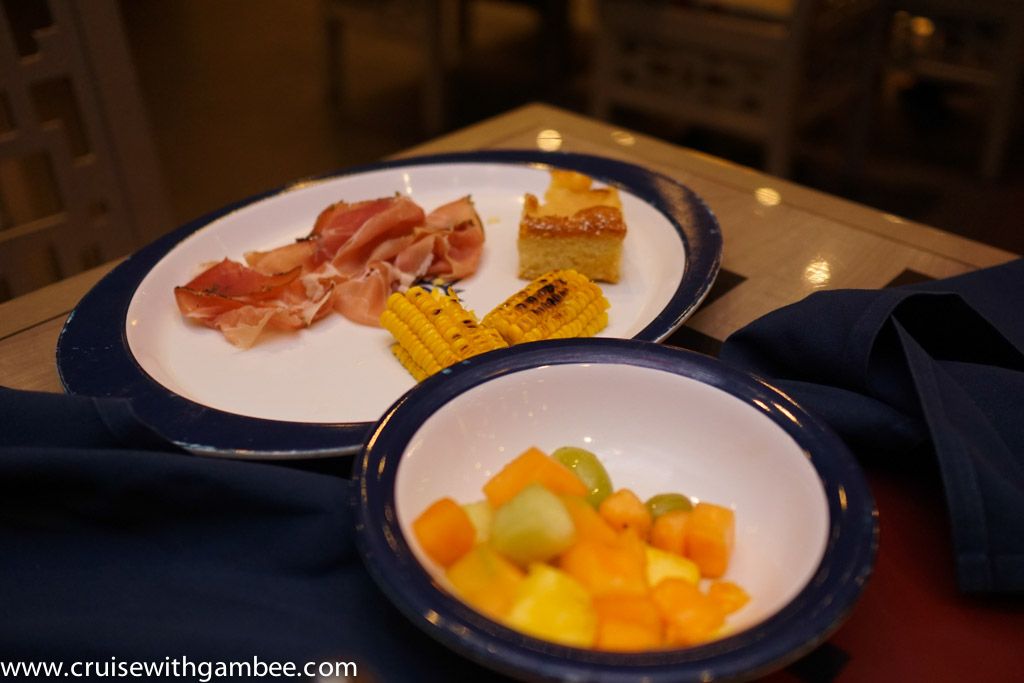 Like I said most of us were pretty full. I am not entirely sure where my uncle was.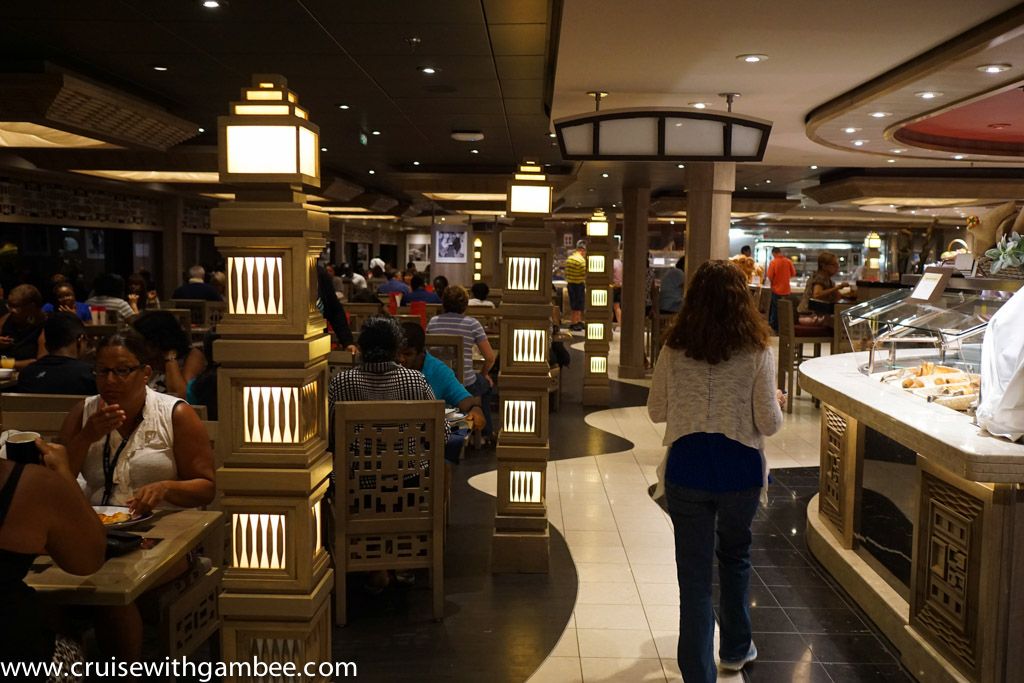 I went back to the room and just relaxed on the balcony. At one point a big storm was building up straight ahead of us. We were actually following a Carnival ship that made a very sharp turn! Next thing I know we were making just as sharp a turn as they did. Granted the ship did not lean or anything, but you could definitely feel a very sharp turn. This is the very first time that I have experienced something like that

.
There was thunder everywhere and heavy rain, but no waves whatsoever. It was a very odd storm. I think it reminded me of the movie pirates of the Caribbean, when everything was extremely calm, but in the distance there was a nasty storm brewing.
We were traveling very slowly.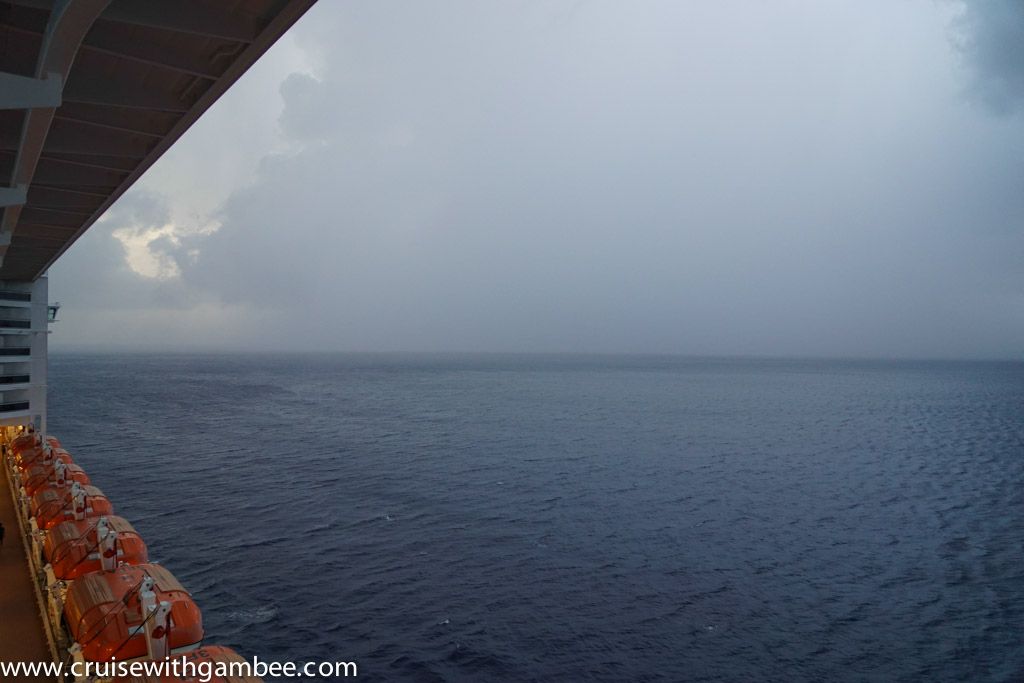 That night's show was an Opera show, none of had an interest on it. I also did not talk to anyone about it, so I cannot shine in with info about the show. We did go to guest services to close out one account that had a problem with it and to check something on the final bill. It's kind of funny because I have the notes about this, but no pictures about it.
Later on, my uncle went to the casino and my mom went and got the happy hour drinks in the casino bar. Personally, I took a long stroll on the Lido deck to say goodbye to a wonderful vacation on a truly divine ship! It had started drizzling again so I retreated to the my balcony to work on my computer.
I finished the cruise by the balcony enjoying the calming rain, it was a really nice way to conclude our first Eastern Caribbean cruise.
I went to bed rather early that day, I think GSC really took it out of me.
Day 7, End.