We wanted to check out the MSC Divina Formula One simulator and the 4D theater, but the door was closed. They opened later on.
The water slide aboard is… How do I put this… FLAT! There is very little vertical to it, and thus the speed you gain is minimal. I spoke to one adult who told me that he actually had to push himself to keep ongoing. I also noticed that some kids knew how to do it best by launching themselves into the slide and creating enough momentum to maintain a good speed. But yeah, this slide has nothing on Breakaway and the Breeze water slides.
We kept on walking and ended up in the Galaxy restaurant. The theme here is that they match the music to the food. It is a pre-set menu and while we did not attend, I spoke to someone who told me that the food was fabulous, but the environment was a bit dark.
The views here are fantastic.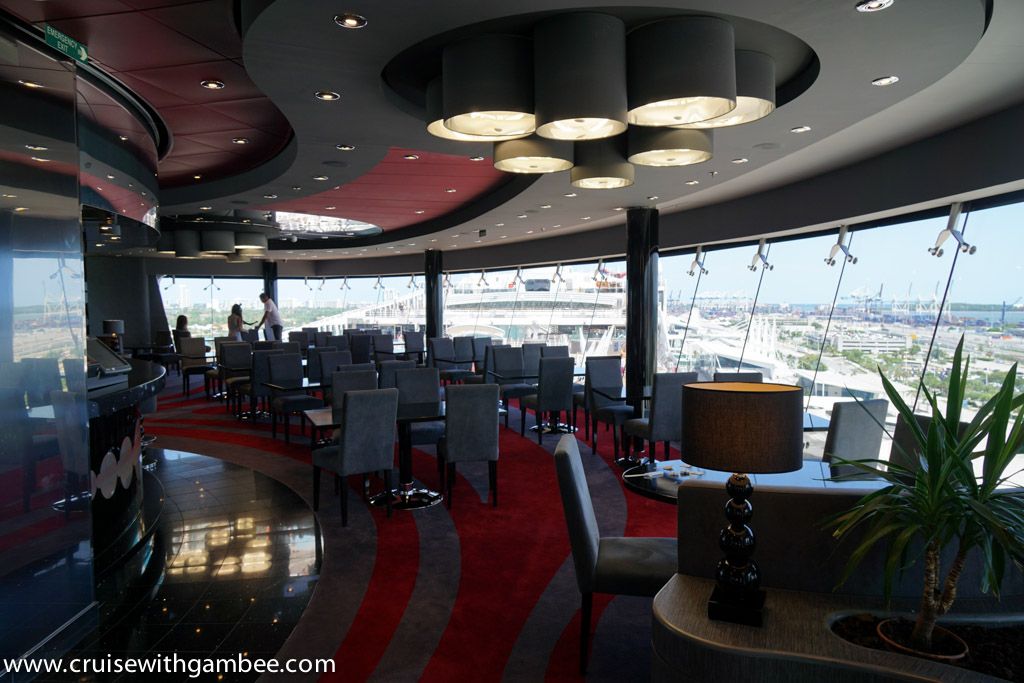 The view is great from there, reminds me of the Viking Lounge.
If you keep on walking around that area, you end up in the Disco, which for some reason I did not take pictures of that day, and the library/ Chapel area.
The MSC Divina library is not really one, and it is tinny. It is also located right next to the Disco…
Once you exit, there is a staircase to go up to the solarium. But it is roped up and you are not supposed to head up through there. If you wish to purchase tickets to the solarium, you have to go by the water slide.
The solarium is a bit small, and it is not like any solarium I have seen before. Usually the solariums on ships have some kind glass roof to them. The solarium on MSC Divina has no cover whatsoever. The cost of the solarium is $15 per day for a lounger or $30 per day (good for 2 people) for one of the little igloos. Quite honestly, I do not know if I can recommend the solarium. We always found somewhere to relax on MSC Divina. And the solarium itself provided nothing different from the other Lido areas. I guess the only benefit is that this is the only true adult area of MSC Divina, but there are ways around this. So yeah, I don't see a reason to purchase access to it. Maybe if it were covered I would have considered it.
I headed up there to get some pictures.
LOVE! LOVE! LOVE! THIS PICTURE!!!!!!!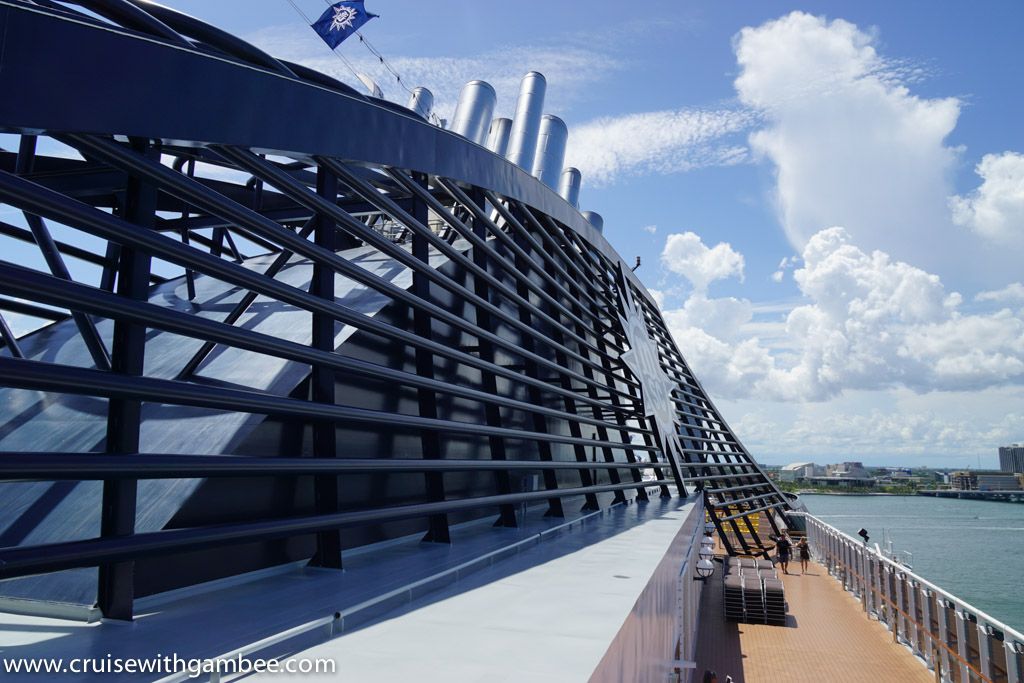 MSC Divina Solarium Picture tour.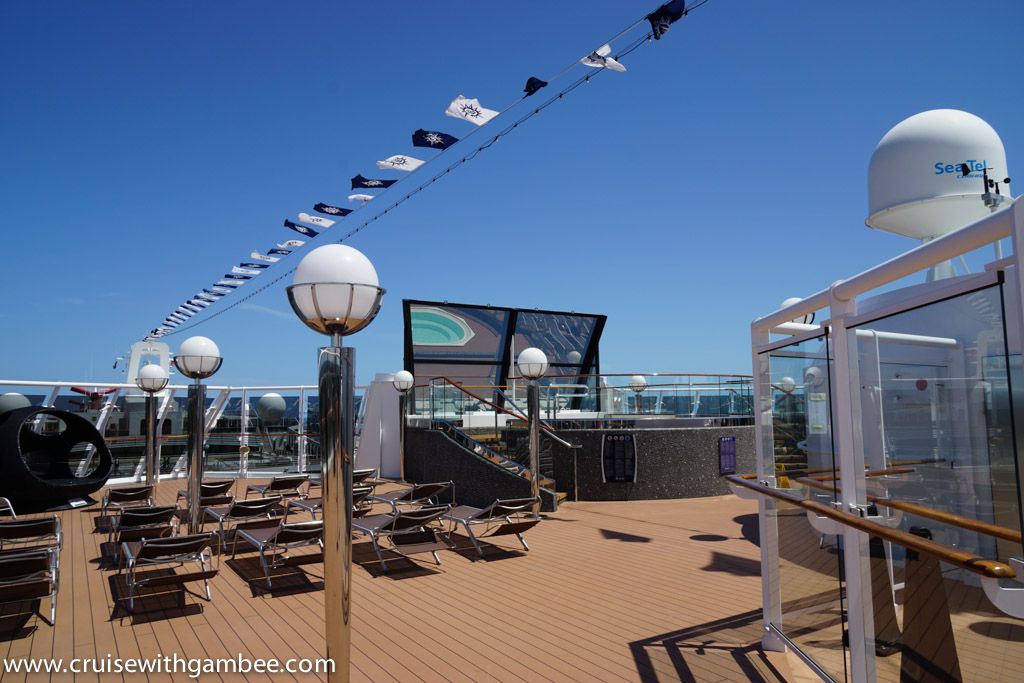 The clouds were amazing that day!
A really nice view of MSC Divina Lido deck!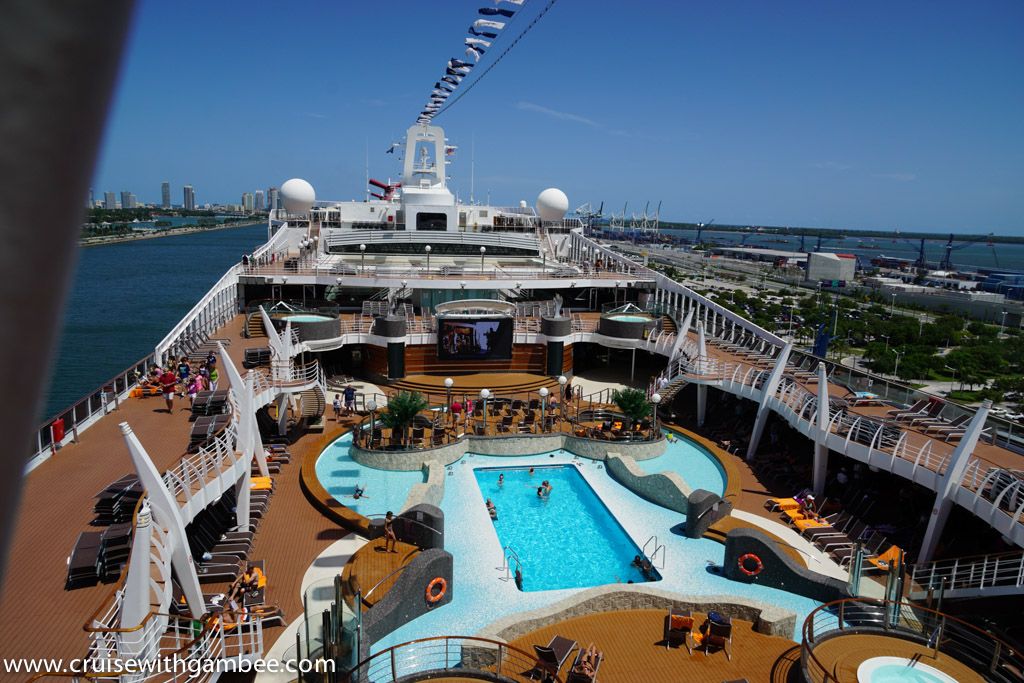 That Jacuzzi was larger than the average one.
We kept on walking towards the aft of MSC Divina to check out the 2 Jacuzzis that I have had my eye on since before the cruise. I had read they were a little hidden and it was our best chance at getting some peace and quiet. Ironically, they are located right behind the basketball/soccer court. But you know something, they were right. If you want peace and quiet, this is your place. Most people are not aware of this area and it tends to have lighter crowds throughout the cruise. We ended up spending more time here than any other area of MSC Divina, well, I lie, we spent a ton of time in the room sleeping
.
Here is the MSC Divina basketball/soccer court.
And here it is. That is the only picture I have right now, but no worries I have tons more.
We went down one deck to check out the aft infinity pool.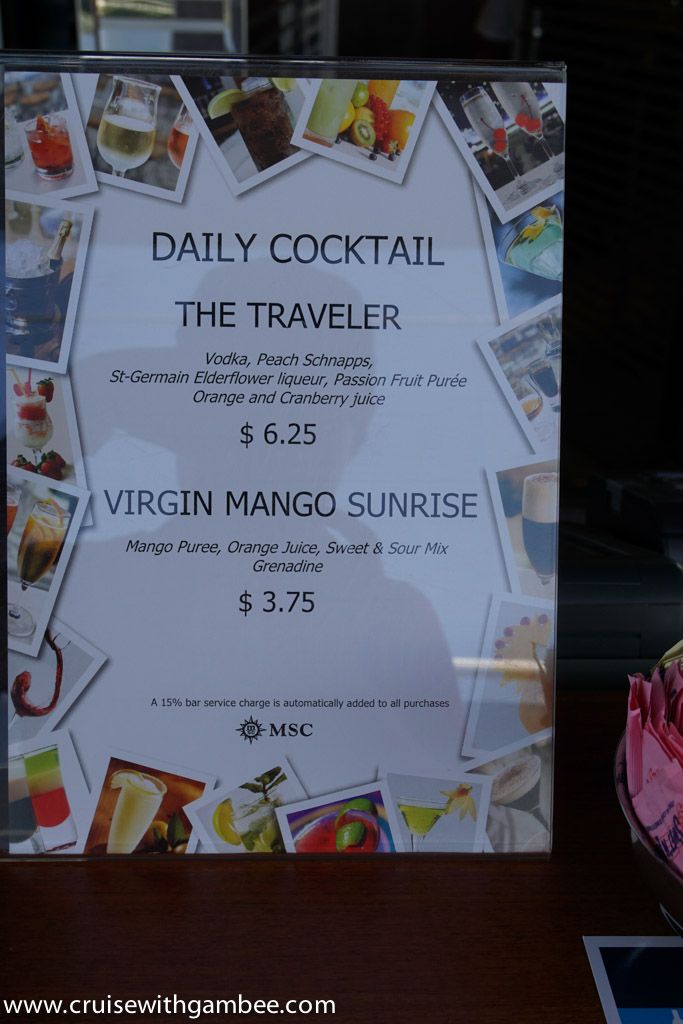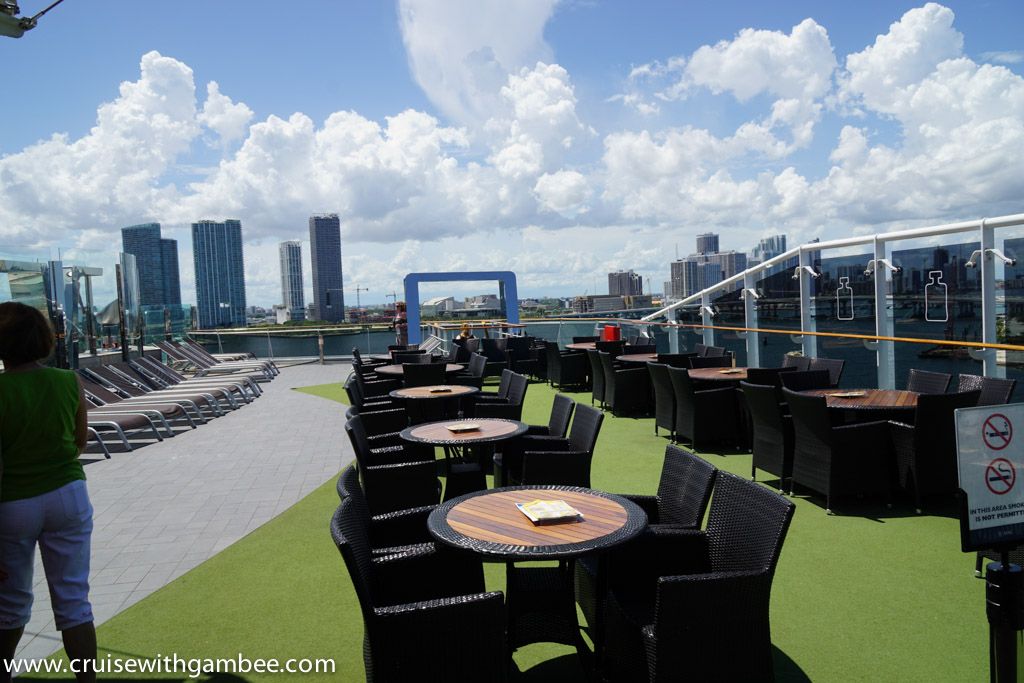 MSC Divina had decent wi-fi coverage throughout the ship. Nice and strong in our balconies.

MSC Divina aft pool is absolutely amazing!!!. They had it filled to the top a few times during our cruise and I loved it. This area would be my absolute favorite part of MSC Divina, if it was not for the fact that MSC does not enforce rules and allows kids there. It can be very crowded in there.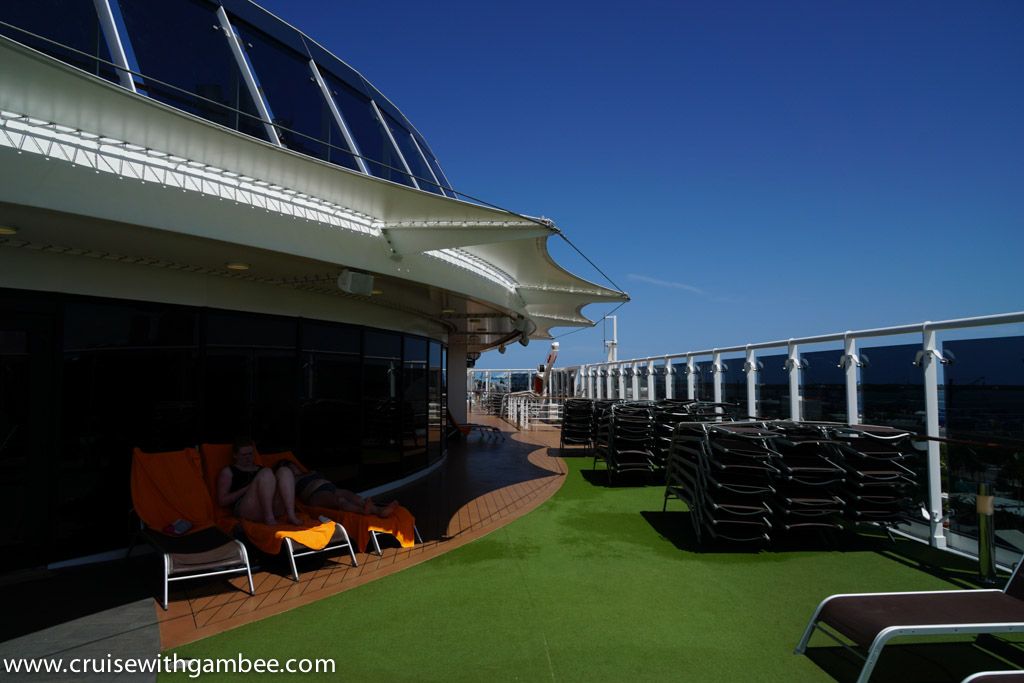 We kept on walking. We needed to go to the room to check out if our bags had arrived. It was around 3:30 and we needed to change so we could go in the Jacuzzi.
I saw some kids eagerly waiting for the water slide to open.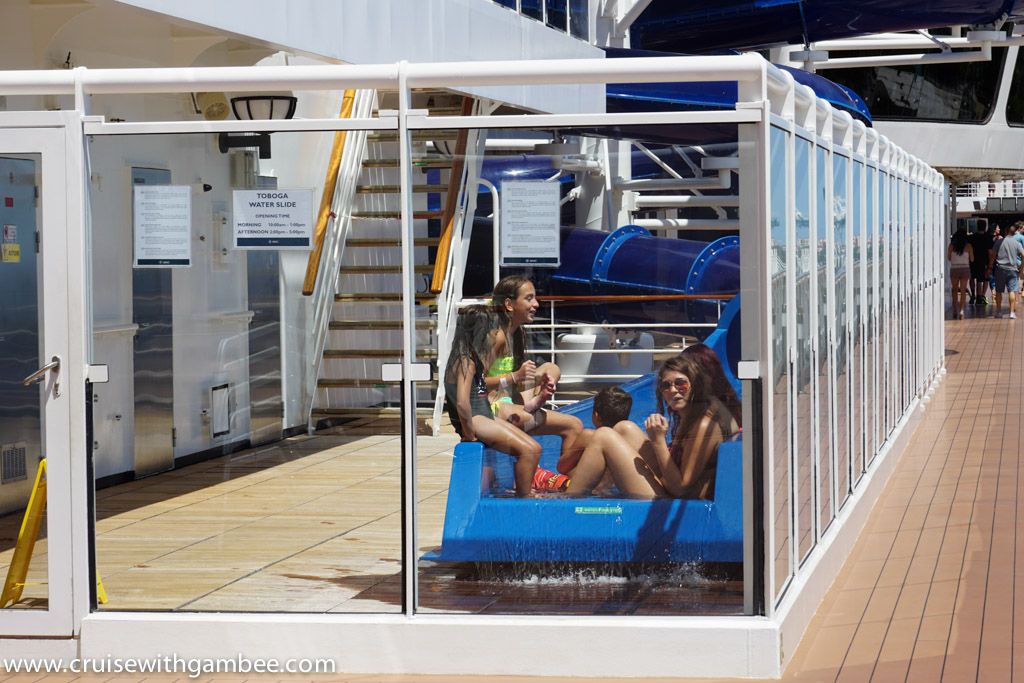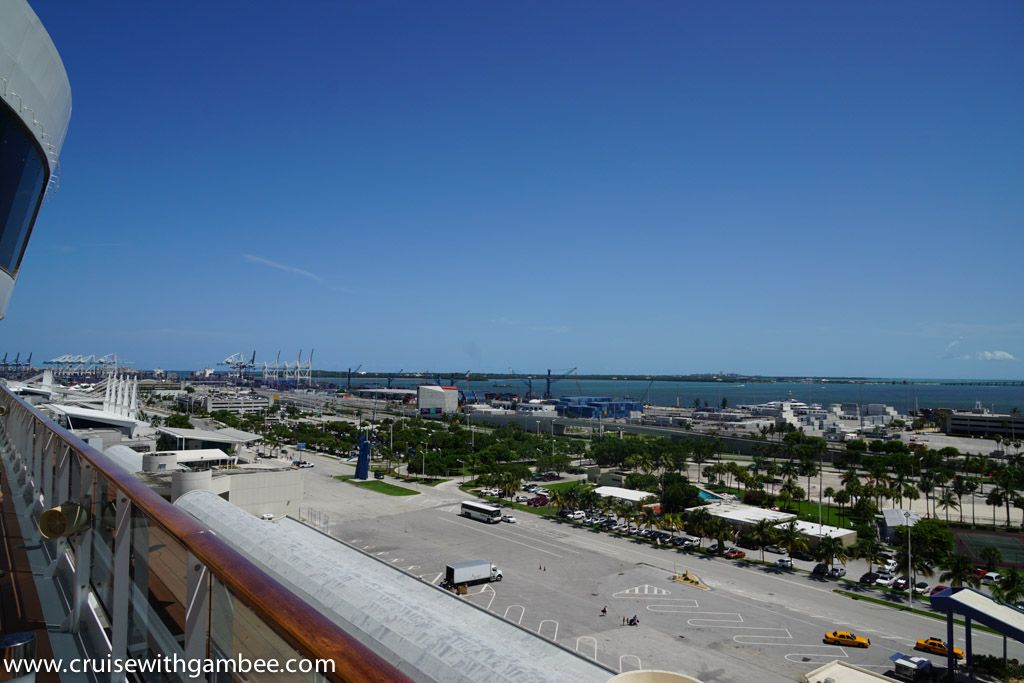 Back in the room there were no bags, so we decided to wait a little longer to determine if they arrived.
Here is a picture of the MSC Divina drink vouchers. Some people in our roll call joked around saying that they would be the ones with a million vouchers. It would great if MSC simply added the credit to the room's card. The vouchers just seem unnecessary in this technological era.
They also had a cool looking pizza menu in the room. It was in all sorts of languages. I guess this is a good time to talk about this. This is by far the most multicultural ship that I have ever been on. I must have heard over 10 languages during our cruise. While English was still dominant, I will tell you, it was not by much. Another neat thing was 90% of the crew understood when we spoke to them in Spanish, and I am not talking about the Spanish crew. They were mainly European and Asian, some of the very fluent on it. My family was very happy about this. They could talk to anyone and get what they wanted easily.
I liked the idea of being in a multicultural ship. It was a different experience. But the problem is that this brings a lot of issues. I did see a few clashes over petty stuff, but nonetheless it happened. Also some of the announcements are done in several languages that can get annoying, as was the muster drill. The menus are in multiple languages as well.
This is one thing that puzzled me during the entire cruise. So we are all aware that MSC Divina was brought to the USA to attempt to make a strong presence in the US market. MSC Divina was even designed specifically for it. Now we find out that MSC is pulling the ship out at the end of the season next year. I can just imagine the cost of opening the US division in Miami. So here is my problem, you bring a ship, right and you want to gain US market share. Why not try to adjust as much as possible to that market that way you can make a statement right off the start.
MSC Divina is flawed in that aspect, in many ways. Long dinner times that are more for the European market. The cruise director Andre is by far the worst CD that I have sailed with. The lack of activities on MSC Divina was very noticeable, and the planning of the limited activities was chaotic and disorganized. He also enjoyed talking abundantly before shows, mostly about boring details of the cruise or trying to sell a few specials.
I am not entirely sure why MSC did not implement a good US based CD from say Carnival. I mean you're already below the cost of a Carnival cruise, so in essence you will attract some of that crowd. Why not give the people what they want and what they are used to? I realize that they still want to keep the brand name, and they want to appeal to their Euro crowd as well. But MSC Divina was a new project, a different project and one that require changes in order to accomplish what she was brought for.
Personally, I think MSC has had enough time to figure this out, but how come nothing has been done yet to deal with this? Like I said in the past. MSC is trying too hard to please many people from different mindsets. And in the way they are loosing a large market share from both sides. We plenty of people complaining, for various reasons. I won't go into details, but I however go over everything that I noted that should have made improvements by now.
I know many will disagree with my statement, but I stand by what I say. All this comes from a week long of observations and taking notes. The funny thing is that in reality this should be somewhat simple thing to do. You already have the gorgeous ship, with a great Carnival Captain. Why not take one of Carnival's great CD and deploy them, see how it works? I know this would not please many, as MSC is a more elegant line, but MSC Divina is already below Carnival price point, which means they have to appeal to that crowd.
Anyway, enough of that, here is the pizza menu from my room.
Another interesting thing has changed in my life. Now I have a fancy new allergy to raw fish. And I have to carry these two $400 beauties with me at all times…
Here are the epinephrine shots.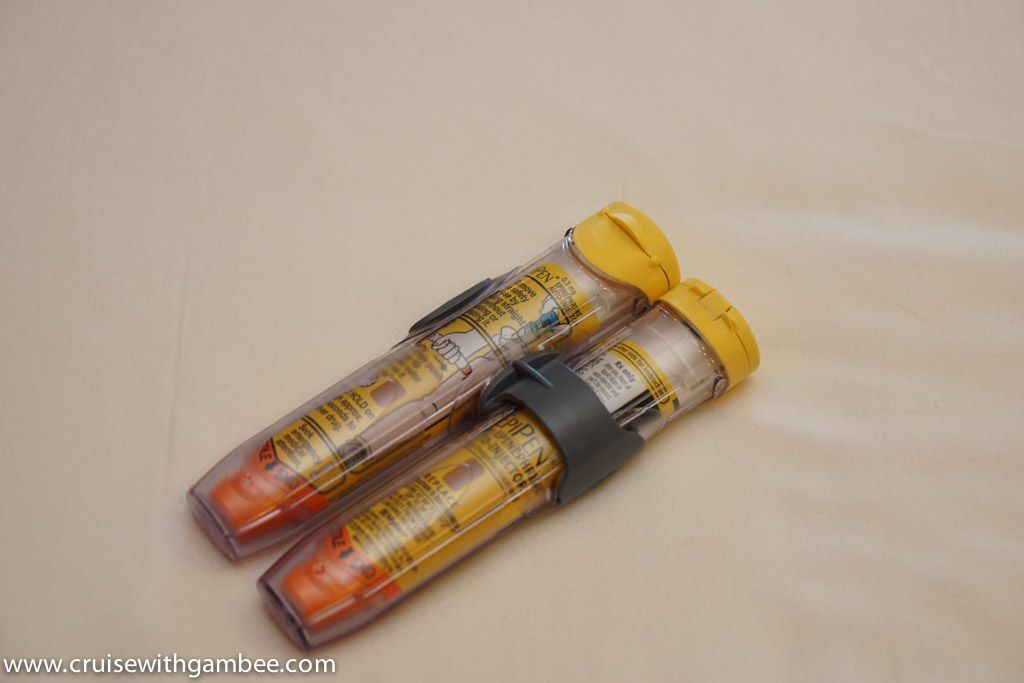 The next pictures require a bit of an explanation. Some time ago I had a MSC Divina cruise booked, we had no choice but to cancel the cruise due to my grandmother diagnosis. MSC did nothing for me at that time, I kind of make me think of the case of the child that was diagnosed with cancer and NCL refused to do anything until the family escalated the matter. I do not know why, but to me it seems like cruise lines can be insensitive at times. Anyway, I did not have insurance and I lost the deposit for 5 people. It was quite a bit.
I spoke to the Media relations specialist and she gave us the VIP package for this MSC Divina cruise. What this means is that you get a bottle of Asti at the beginning of the cruise and some fruits. You also get invited to some event that I never went to, you know me, I am low key and the event was on Gala night and everyone was very elegant. The last thing that we got and the one I enjoyed the most were the priority tender tickets for Great Stirrup Cay. Just so you know there was no VIP treatment other than the specified items. I believe we also had access to a car, but I never got around checking that out.
Please note, my reviews stay faithful to their roots. This act from MSC won't influence my final report. I am analytical and honest. That is for this reason that I am bringing this up and telling you all about it.
Anyway, so while we were in the room waiting for the bags, room service called us and asked us to wait in the room for 5 minutes so they could deliver the goods.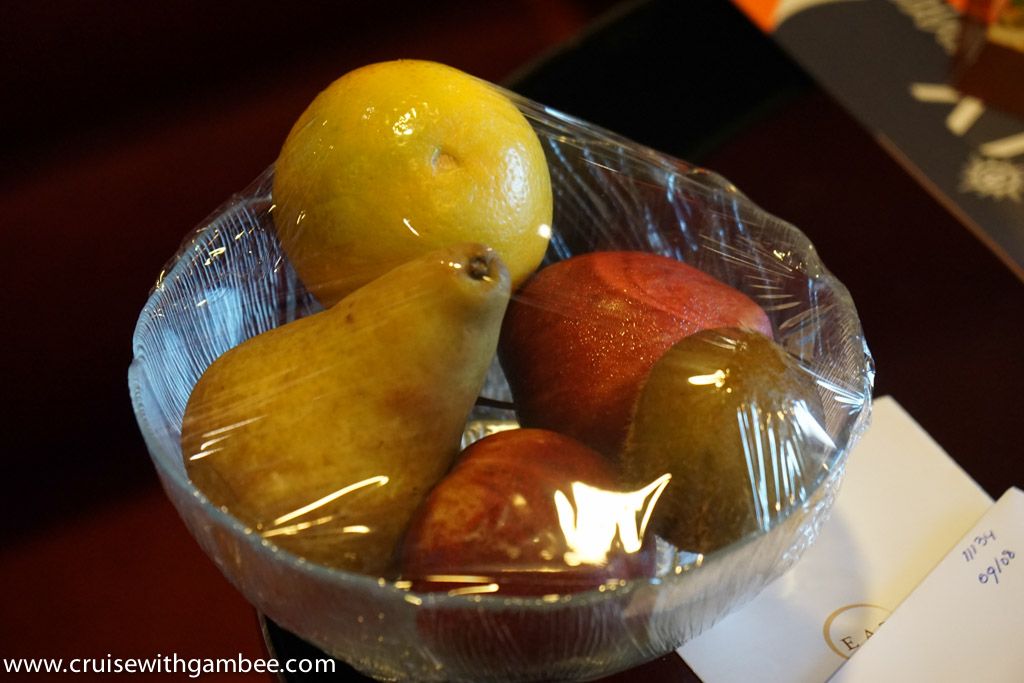 My uncle rushed to the ice bucket to get pictures to send to his wife. My mom was sending pictures on her iPad, faster than the processor knew what to do with them!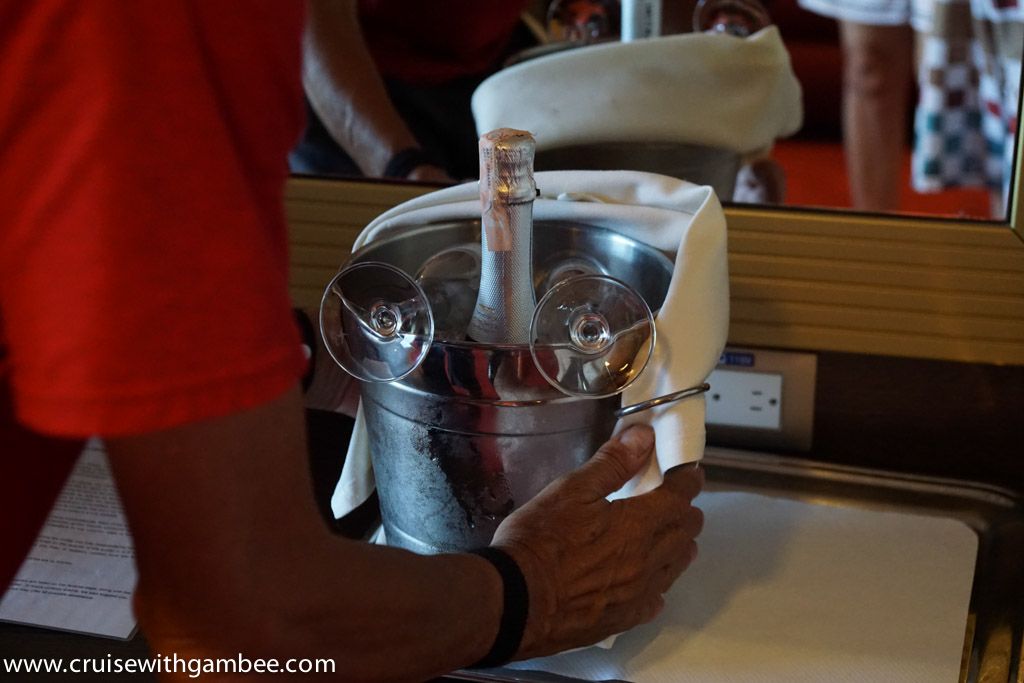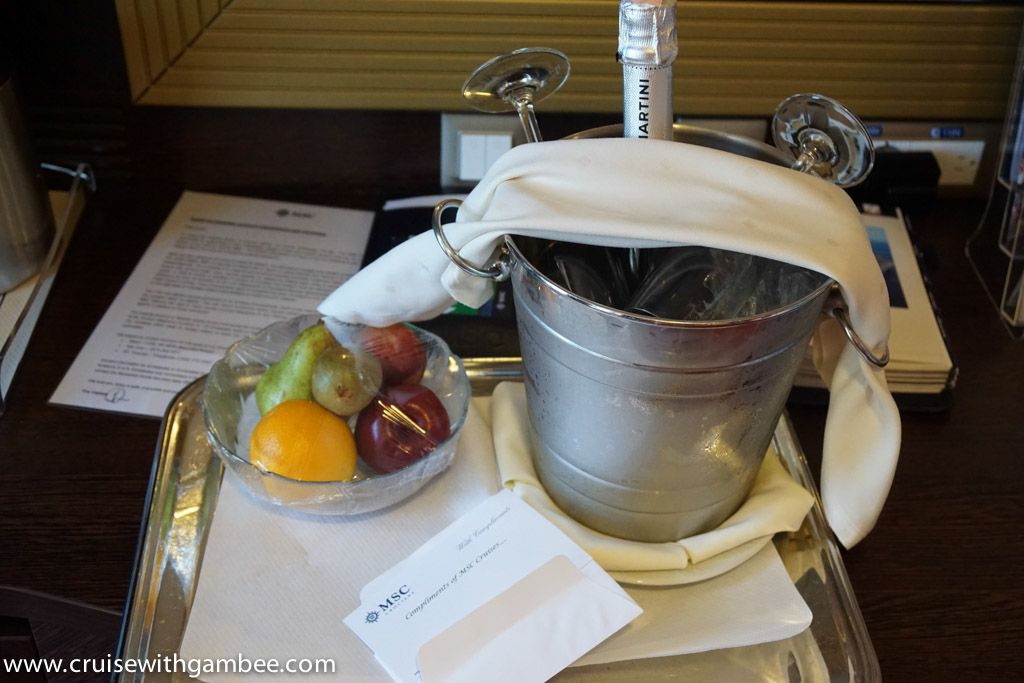 We waited for about an hour or more, and still no bags. A few of us started getting hungry, remember none of us ate breakfast that day. We decided to hit the buffet one more time. We had the late seating dinner, which is at 8:45, so it would be a long time for us to see some food again.
I will comment on the MSC Divina dinner times now, I think it's a good time. I know I am talking a lot on day 1, but I am trying to get a lot of details out of the way. I will get to the point, anytime dining should be available on all cruise lines! I know many of you like the set dining times, but some of us don't. MSC Divina has two large dining rooms, why not set the smaller one to anytime? 6PM is was still too early for us, and 8:45 is way too late. I also found out at the Yacht Club offers anytime dining….. We regret not getting the early sitting, even being at 6PM, it was much better than waiting until 8:45. A lot of days, we got tired of waiting and ended up in the buffet, and missed dinner.
Anyway, here are the pictures of what we got.
Uncle
Aunt. The gnocchi was pretty bad. That's my Arnold Palmer
Mom
Mine was good, the cheeseless pizza was perfect at that time. I had forgotten my lactose pills in the room.
The food hit the spot and it just enough to hold us afloat for the hours to come.
We chose to go to the room and check if the bags were there.
The MSC Divina main pool was starting to get some action!
Back in the room still no bags, at that time it was officially the latest that we had waited for our bags.
I took some pictures of the MSC Divina minibar and room service.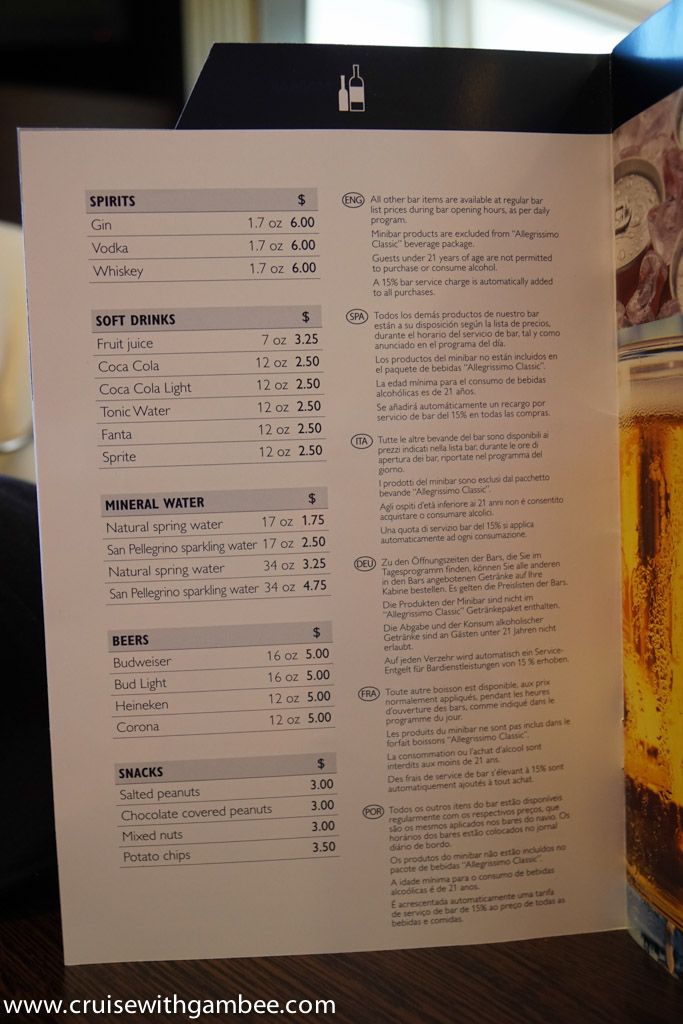 MSC Divina Room service menu


The bathrobe was ok, nothing out of this world. The nice one so far, was the one on the Breeze.
You just have to love that view!
Well, since I always board with my bathing suit on and my mom and uncle had their suits in their carry-on. That meant that the only one without one was my aunt. So we still decided to go to the Jacuzzi and relax a little. She said she would just relax on a lounger and talk to us from there.
My uncle was still playing all his silly games and taking way more pictures than me.
When we got to the Lido deck, we noticed that the Carnival Victory was pulling out of port. MSC Divina leaves port late at night around 7:30pm. This is mainly due to the fact that it waits for the European passengers to fly in from overseas. So it was around 5pm and no bags. That was really frustrating. We made the best of it for the time being.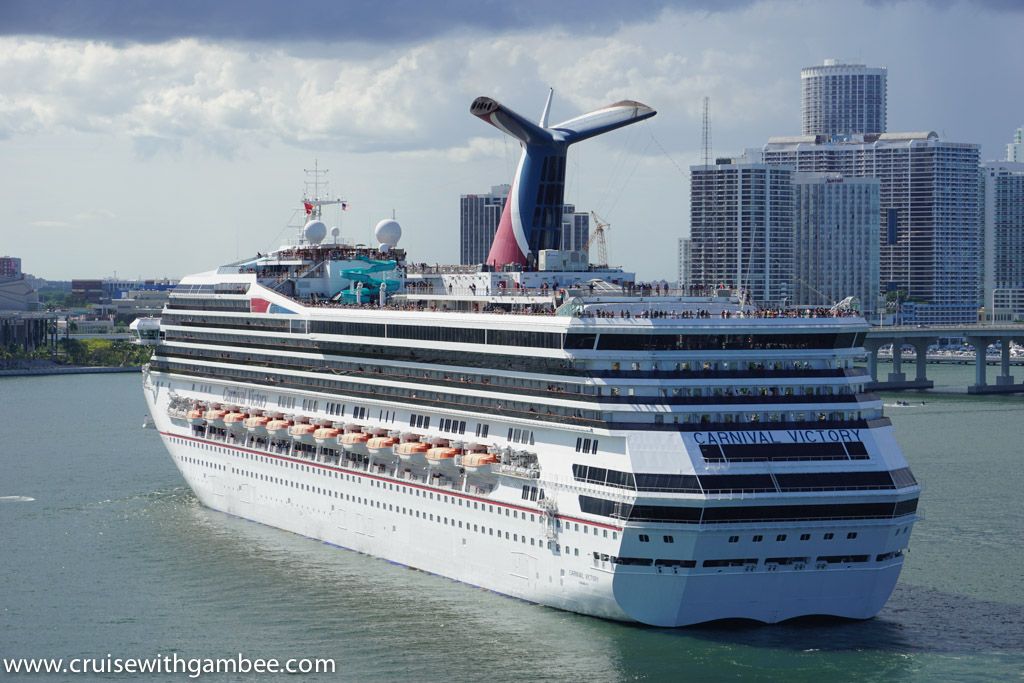 I just love pictures like this one. There is some much to it!
This lens is not the best for direct sunlight pictures, but absolutely love this one.
Can someone please tell me where that cloud came from?
As usual you could hear the music from the Carnival ship, they had a grand party going on!
Here we go, the first of many "illustration mode"pictures! How cool is that?
I just love when everyone waves back!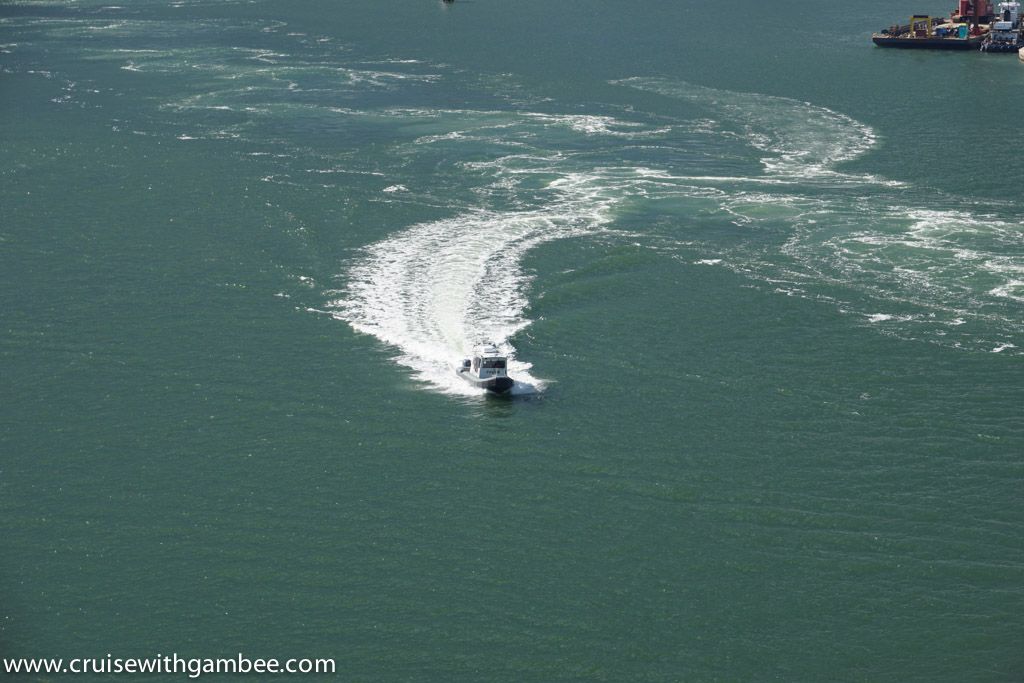 Then we got to the Jacuzzi and stayed there for about an hour or so.
It was really a relaxing time. We ended up getting out of the Jacuzzi because they made an announcement for my least favorite part of the cruise… Muster…
We headed down to the room to get changed from the wet clothes and head down to Muster. Oh, but wait still no bags… And that was the only change of clothes that I had, so that means that I had to go to muster in a soaking wet bathing suit. So we all grabbed our life vests (they are mandatory) and headed down. This was a first for me. I have never taken the life vests with me.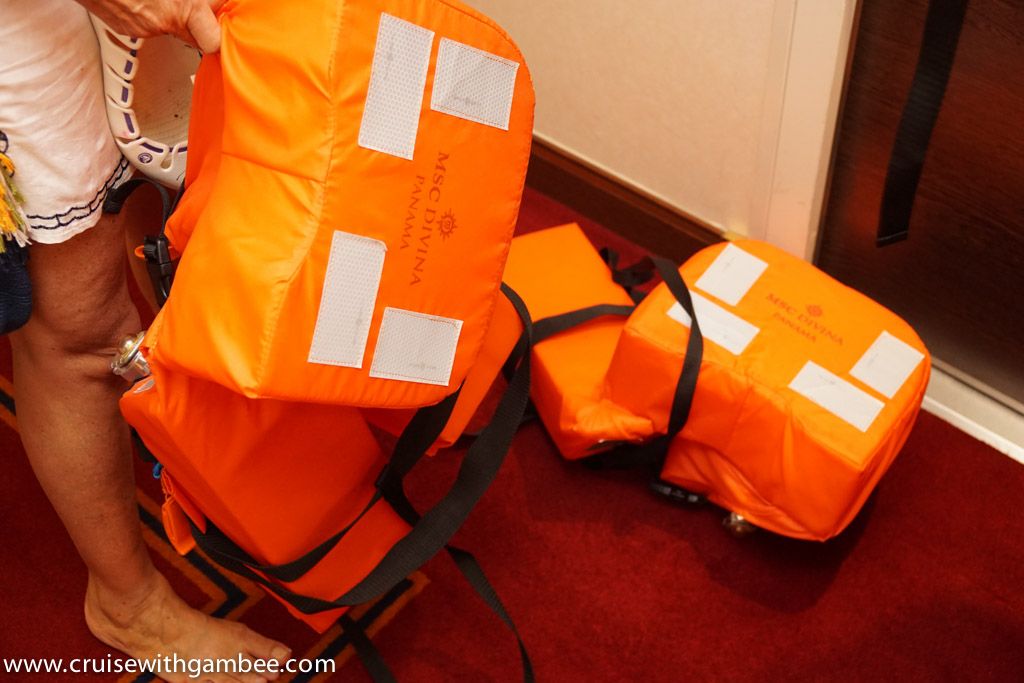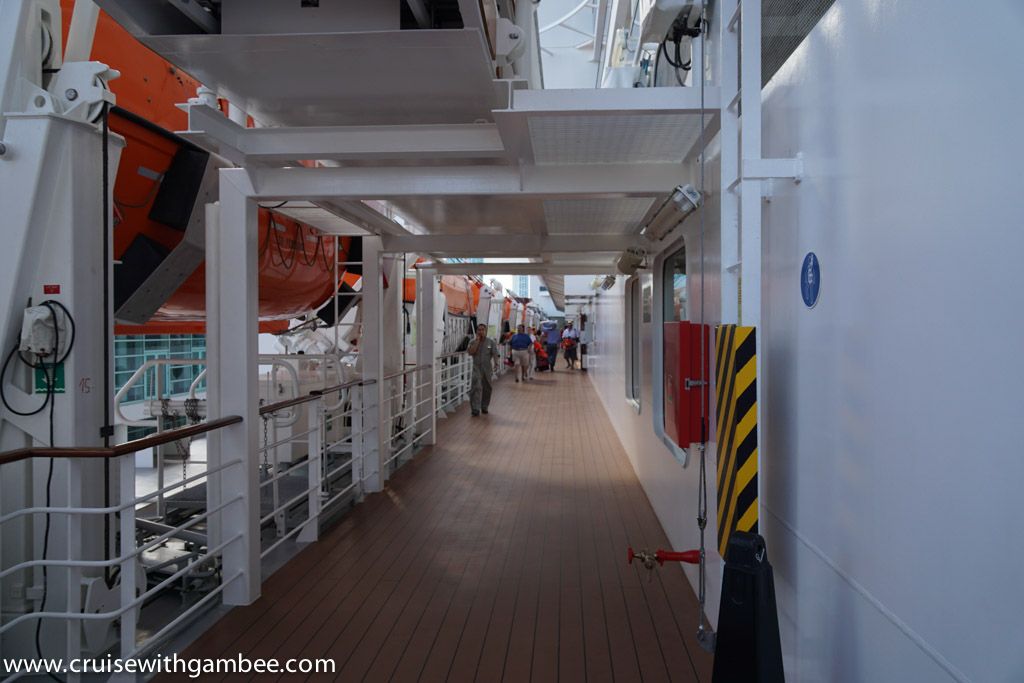 Our MSC Divina muster was inside, needless to say that I was not a happy camper. I was soaking wet with a towel wrapped around me. Muster was really annoying. They make the announcements in 6 different languages. The staff only makes sure you are there, by scanning the cards. After that they really don't care what you do, my uncle pose for about 30 pictures doing silly gags. I had my headphones on and I was on the Internet, and mom was people watching. I am not convinced that I want to be aboard MSC Divina during an emergency…. Not that I was doing something to help the situation.
Once in the room we waited some more for the bags, but still nothing. We also decided to open one of the bottles of Asti.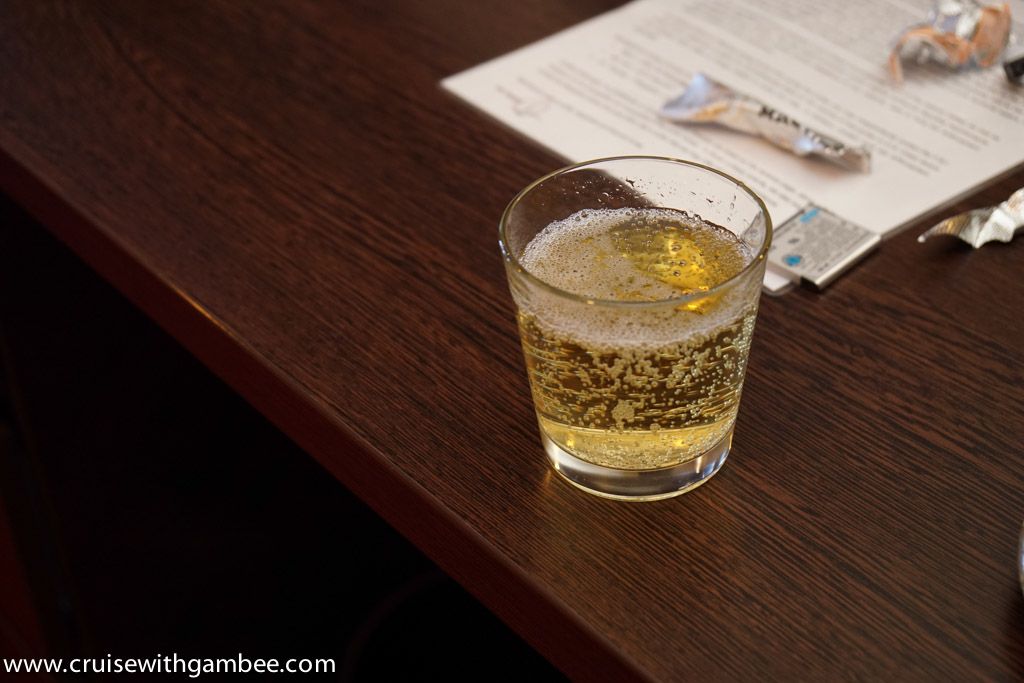 I know, I know. This is not safe. However, I could not resist the temptation!
I think I took some of my best pictures that day. I love that lens!
We were enjoying the champagne when a miracle happened!!!
One bag arrived… It was my aunt's bag, I was happy for her. It was around 5pm already…
That meant that at least one of us had clothes for the cruise!
A frustrated Gambee went out looking for the bags, then when I got to the bag dispatch area, I noticed about 20 people, everyone very upset about this. Some people even went as far as going inside and looking for their own bags. I talked to my room steward and she told me that they were running a little late with the process. So what else to do but wait…
Of course, it was not long until silly me started spilling drinks. It was an accident, I was trying to carry too many items in one hand. Half of it went on top of the cell phone, and so I rushed to clean it.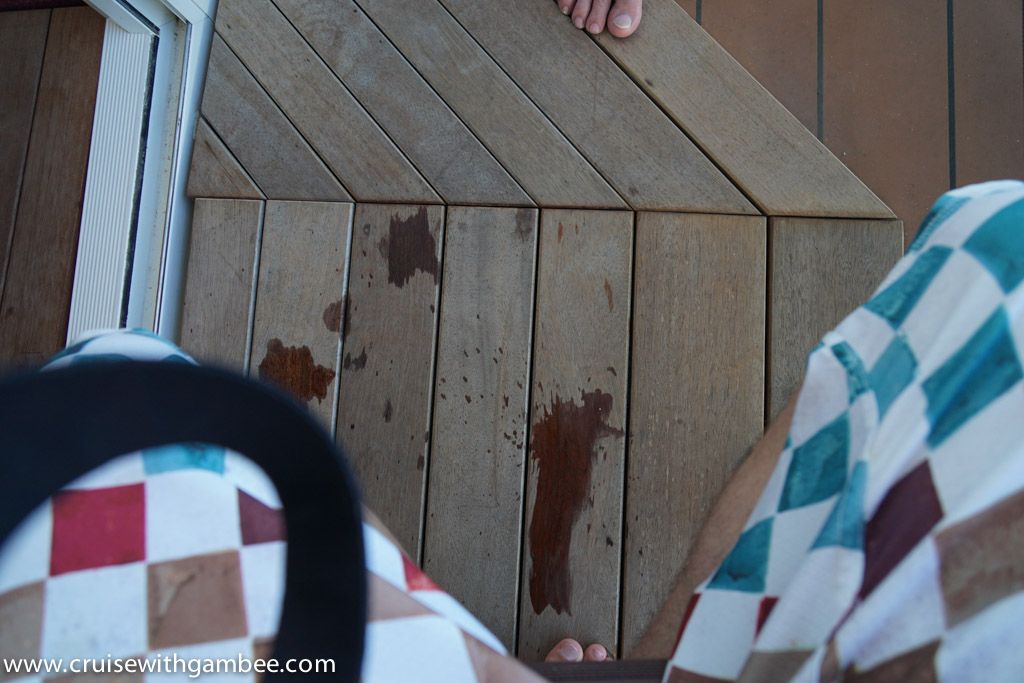 We relaxed on the balcony, as we all waited for the bags to arrive.
I managed to get it cleaned fast enough to prevent any damage.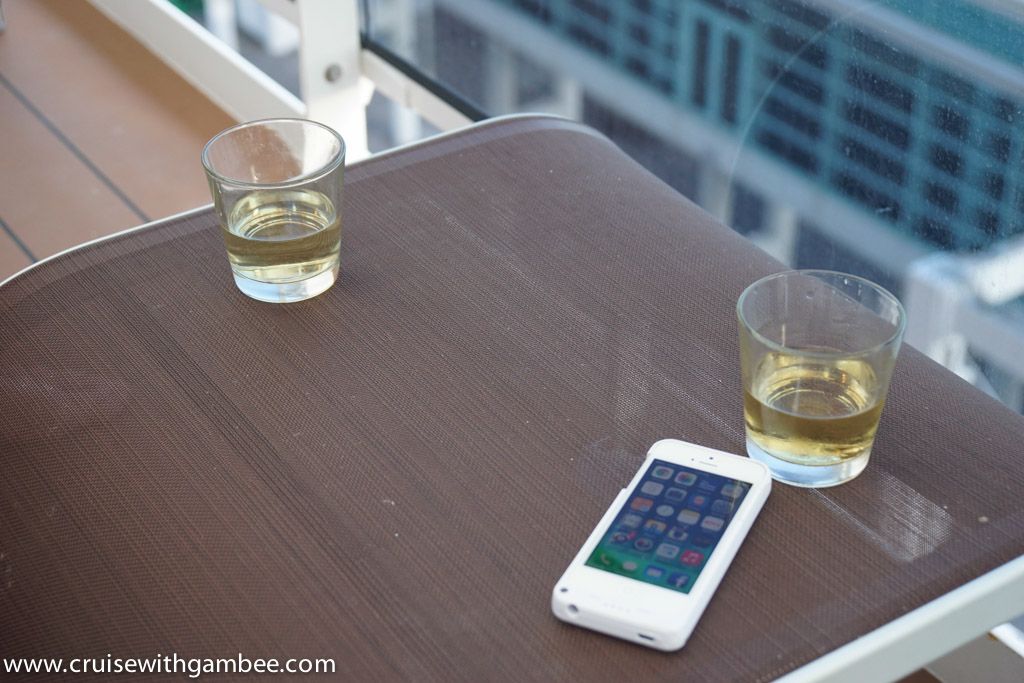 What a view!