Welcome to my MSC Drink lists Webpage, right now I only have the pricing for the MSC Drink Packages available. But I will have all the lists up and running after our upcoming cruise on MSC Divina. I been wanting to try out MSC now for a long time and the opportunity has finally represented itself, and one amazing way. It will be a short family cruise, with a few of them first time cruisers. I cant wait to get onboard and try MSC.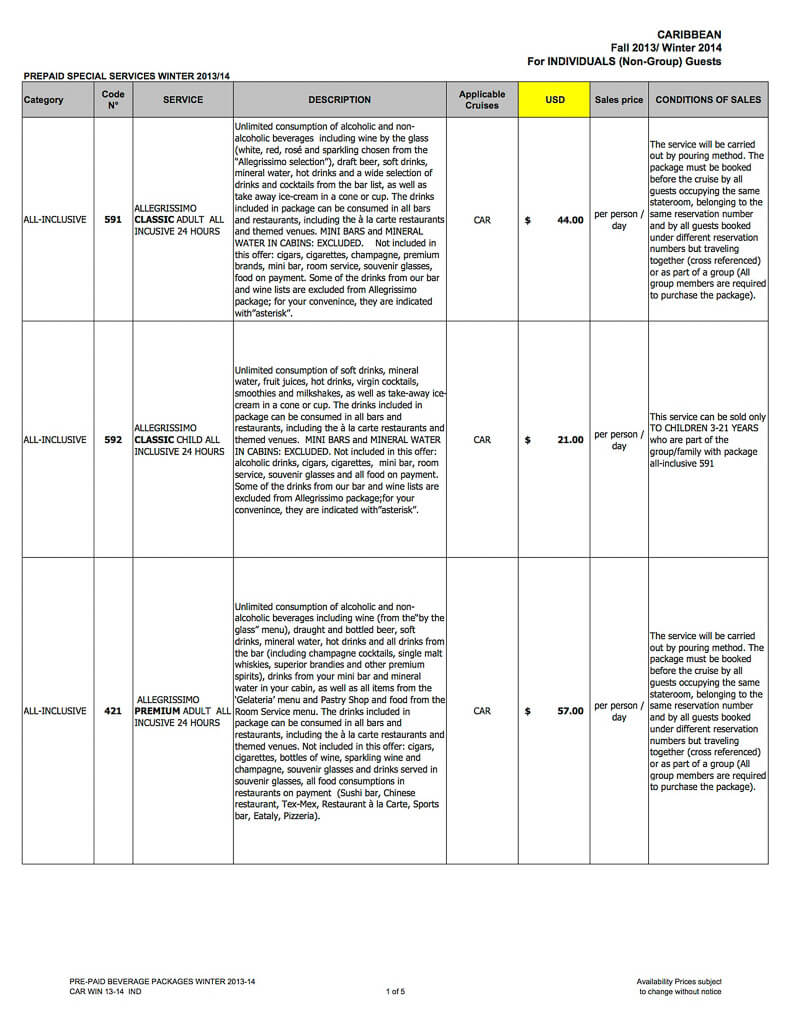 MSC Drink Menus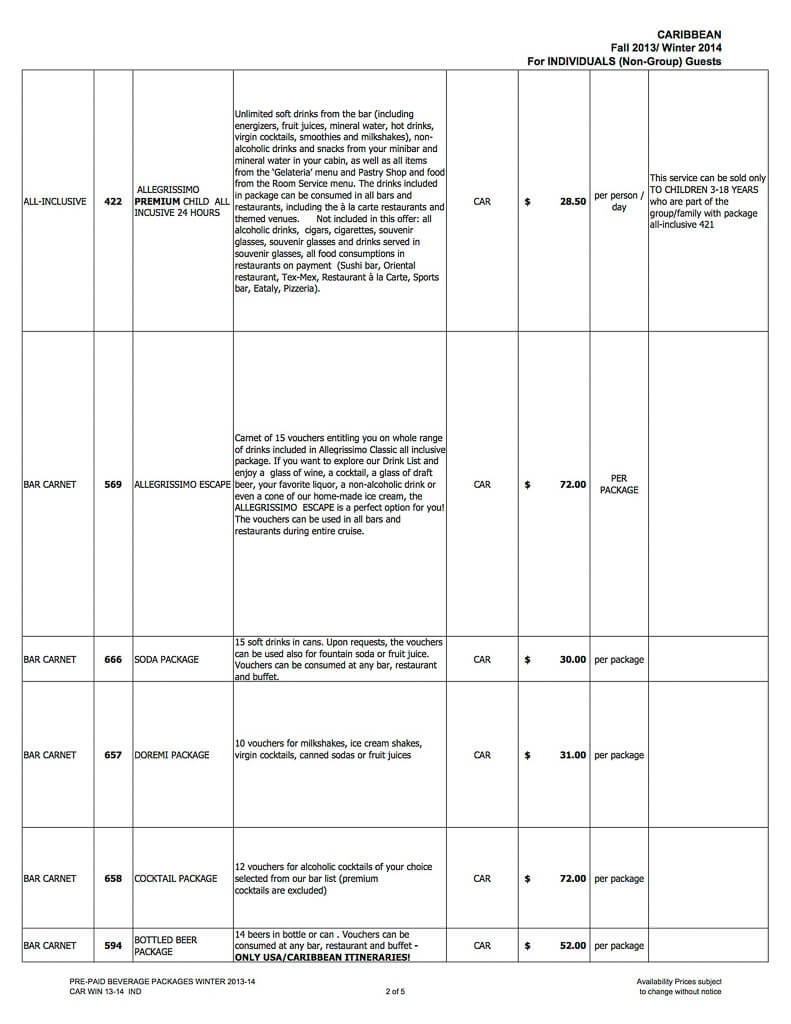 MSC Drink Lists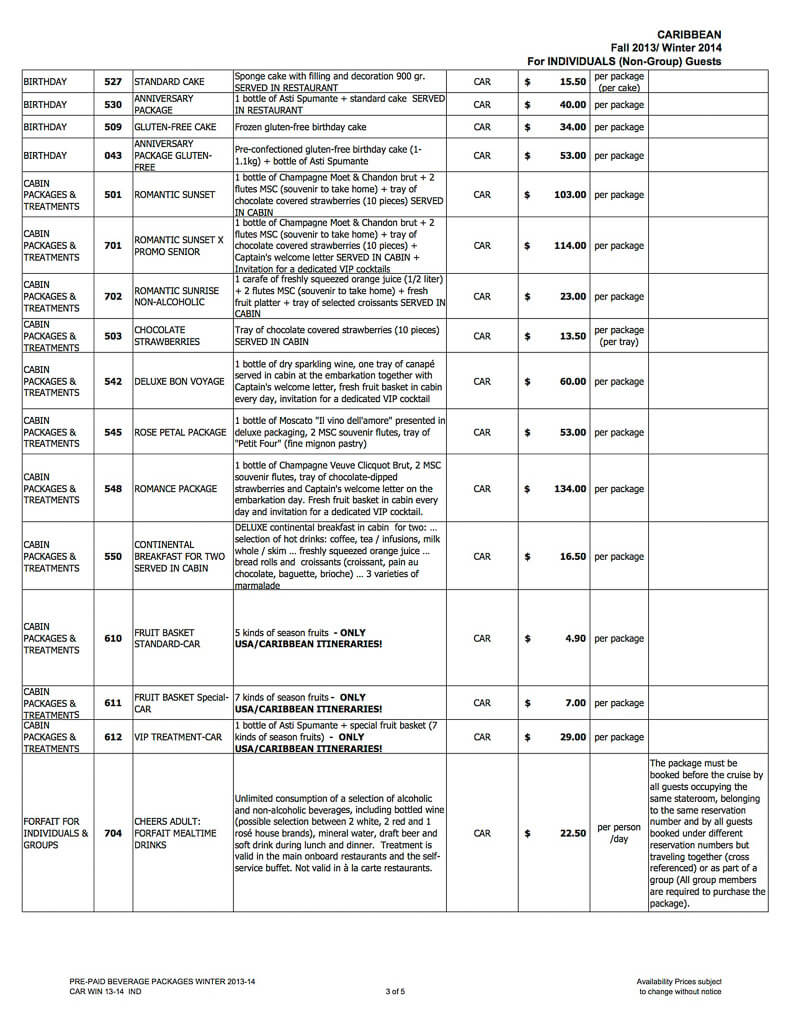 MSC Drink Packages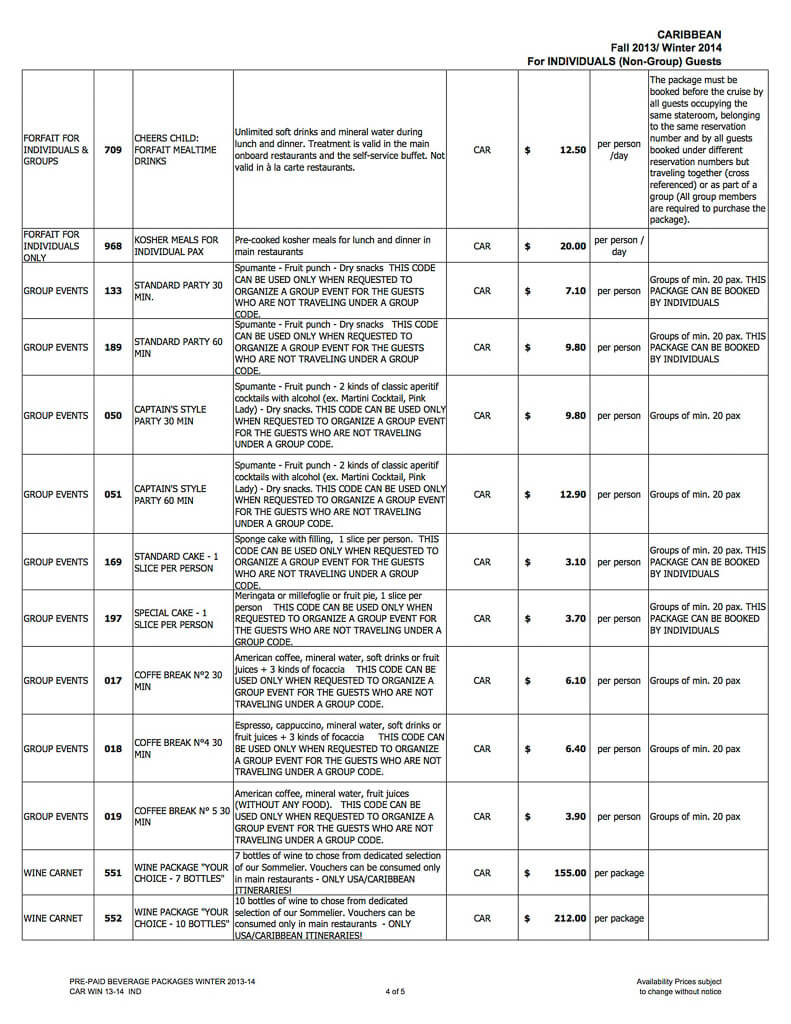 MSC Drink menus – Divina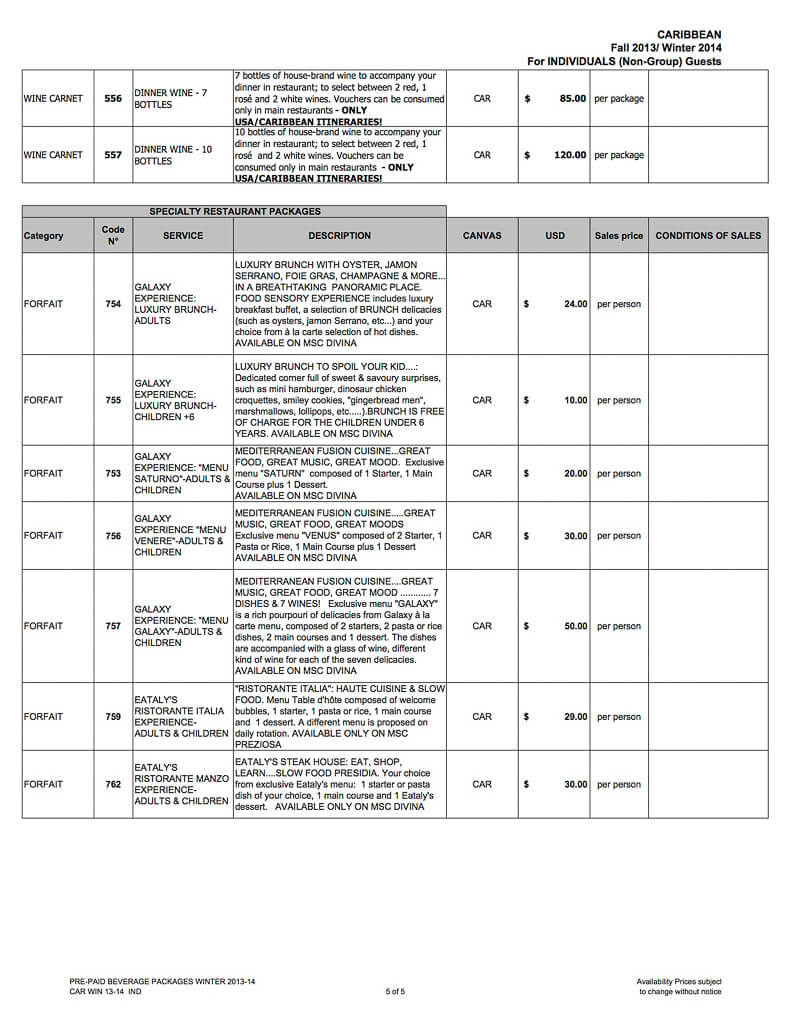 MSC seems to offer a great product that we are dying to try, hopefully all the problems have been iron out by the time we board. Their ships look stunning, and personally I love Italian food. Then add to that everything that there is to do onboard, and I think MSC should be able to offer a great product. Don't forget to like my page, and share it with your friends and family. Thank you kindly for your continued support.
Thank you for visiting my MSC Drink Lists Webpage.