If a plate if left for one second alone this will happen to it, lol. it was really funny. Some people had to go get food all over again. The cleaning crews are usually fast at getting there.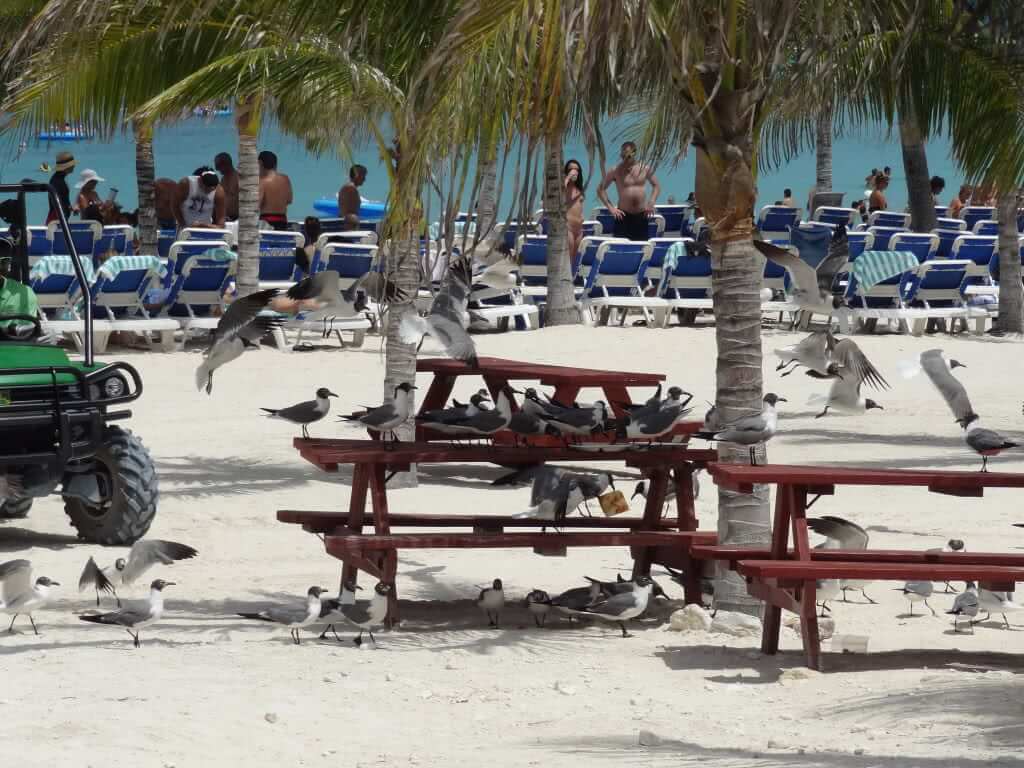 Coconut, Guava, rum cake, pistachio cake, and black/white rice crispy treat (it was melting)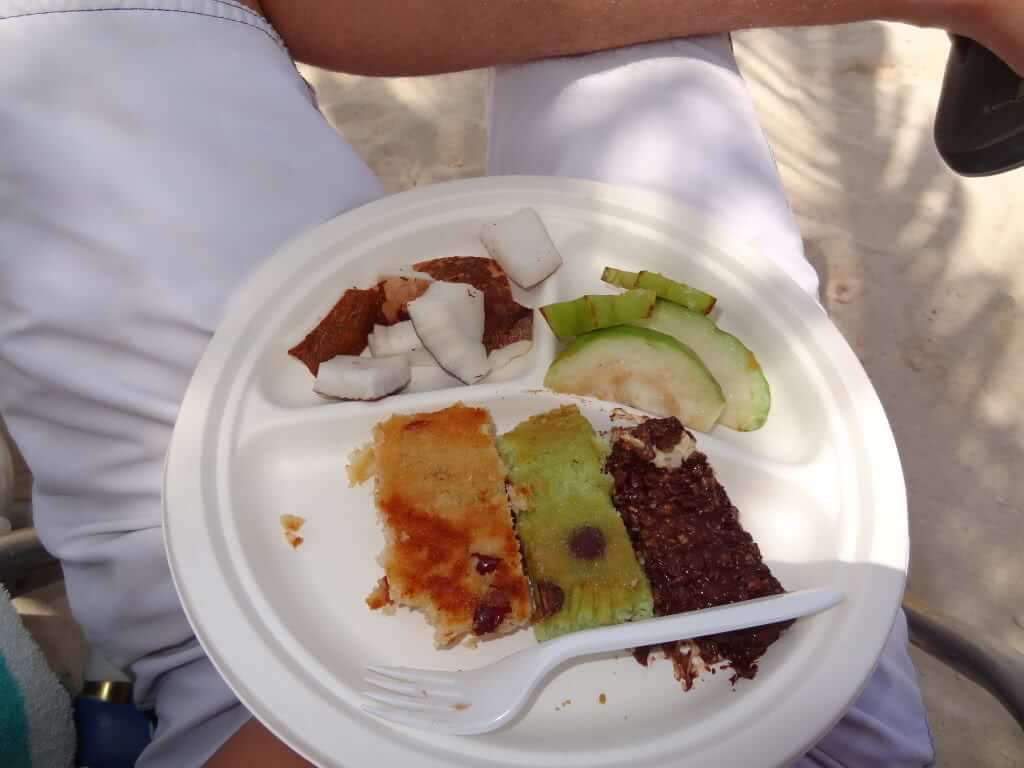 The market. Picture taken from the tender.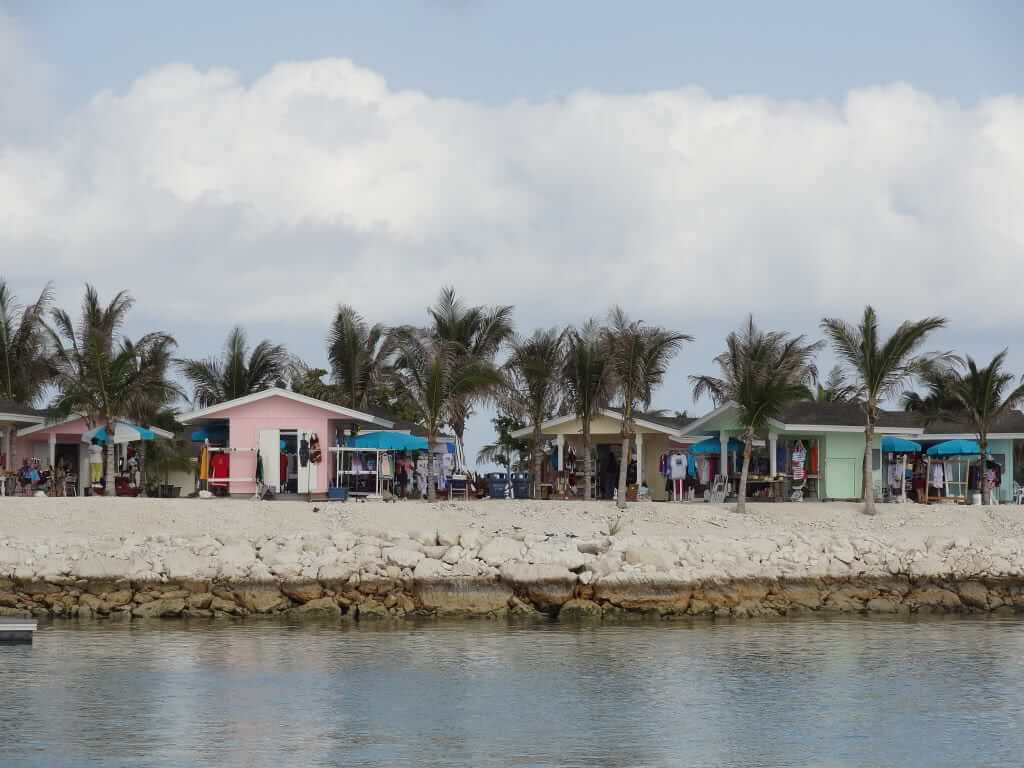 The main beach area and snorkeling area. Picture taken from tender.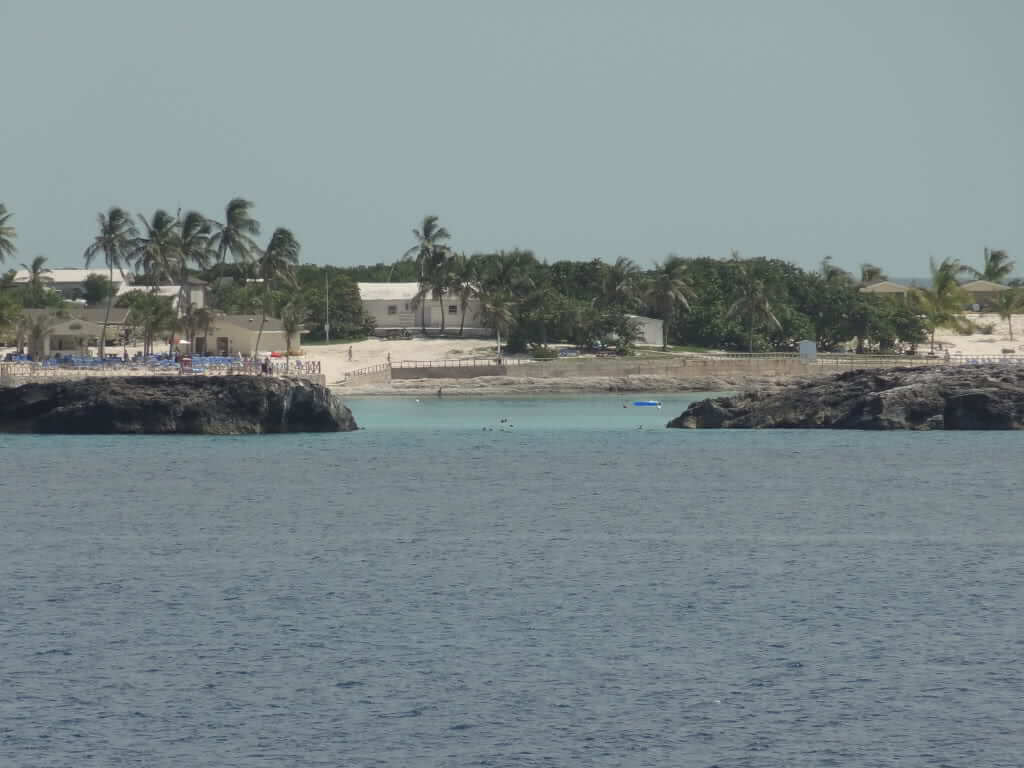 Water slide and straw market.
Ok lets continue, the rest of the day went fast, we went to the pool area to leave port again very packed so we headed towards the front of the ship and as one couple left the jacuzzi to get some drink my mom and I got their seat. Yeah they were not thrilled about it, but they were not pissed either. After an hour or we left and went to to shower get dressed, then we had dinner although not as good as the prior day it was not bad either.
After dinner we walked pass by a music show, I think samba or something for those lines, not my cut of tea. So we headed to the casino, after betting $20 going upwards of $36 and then losing it all we decided to leave.
Then we went for a game show, it was great it was hosted by Candy, I forgot the name but it was located in Dazzles. ohhhhhhhhh something like "the not so newly wed show" along those lines. Anyway do not miss this show they ask couples questions, some private some not and well we had some very cool participants. Lots of fun.
Then we headed to the White party, its in the pool deck and you're supposed to wear white. The place was jamming with people dancing and having fun. But once again we were tired and headed towards the room, its not like I am was going to dance with my mom, lol. We did have a drink and walked around a little more, looked at the pictures from all the "Happy" broke families, lol. No we never bought any of their pictures, I refuse to buy pictures when I can probably get better shots myself and I did.
Oh by the way, we had the soda package, it came included with the TA that I used. The very first day someone stolid my cup, but still had the key card with the sticker so no problem. But I did lose my cute norwegian cup :-(, needless to say that we left the other one in the room the rest of the trip. Please be careful with your belongings this happened so fast that we did not even noticed until a few minutes later.
Sailing away notice all the kids in the tubs. By the way that tub got my silver black, never in 10 years has this happened to me. If someone can explain why ? that would be great. i guess maybe saltwater and chlorinated water??? no clue, in any case take your silver off. White gold seemed to be fine.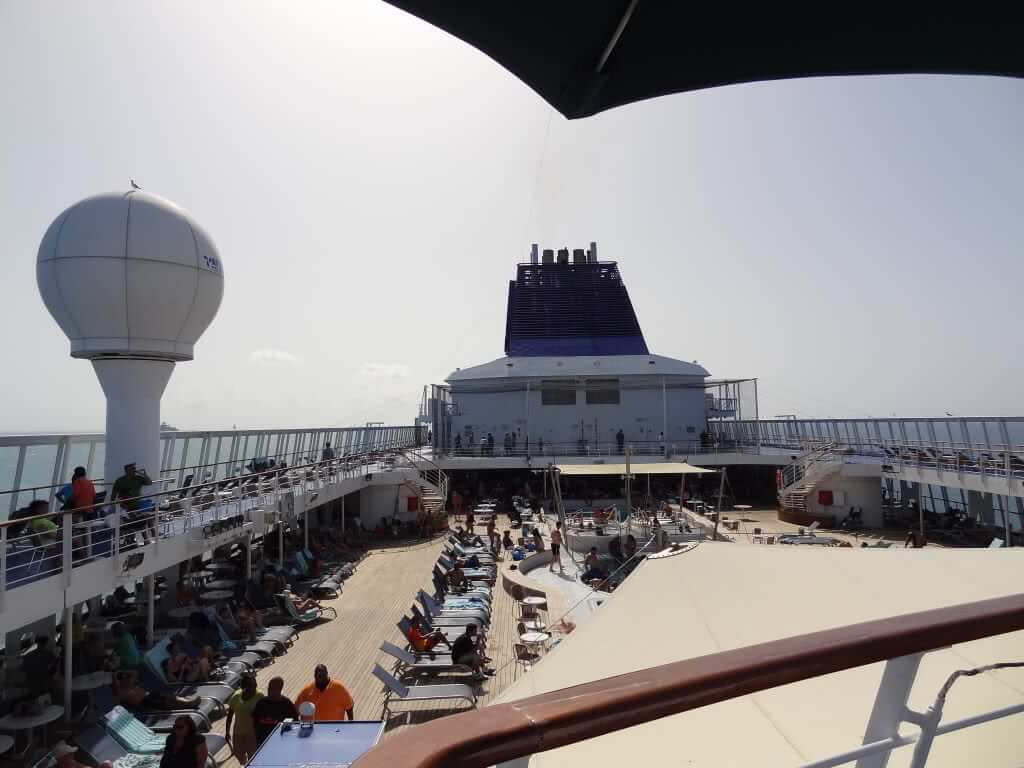 A private yacht in a lagoon near Great Stirrup Cay, yup you said it, oh the lfe of the rich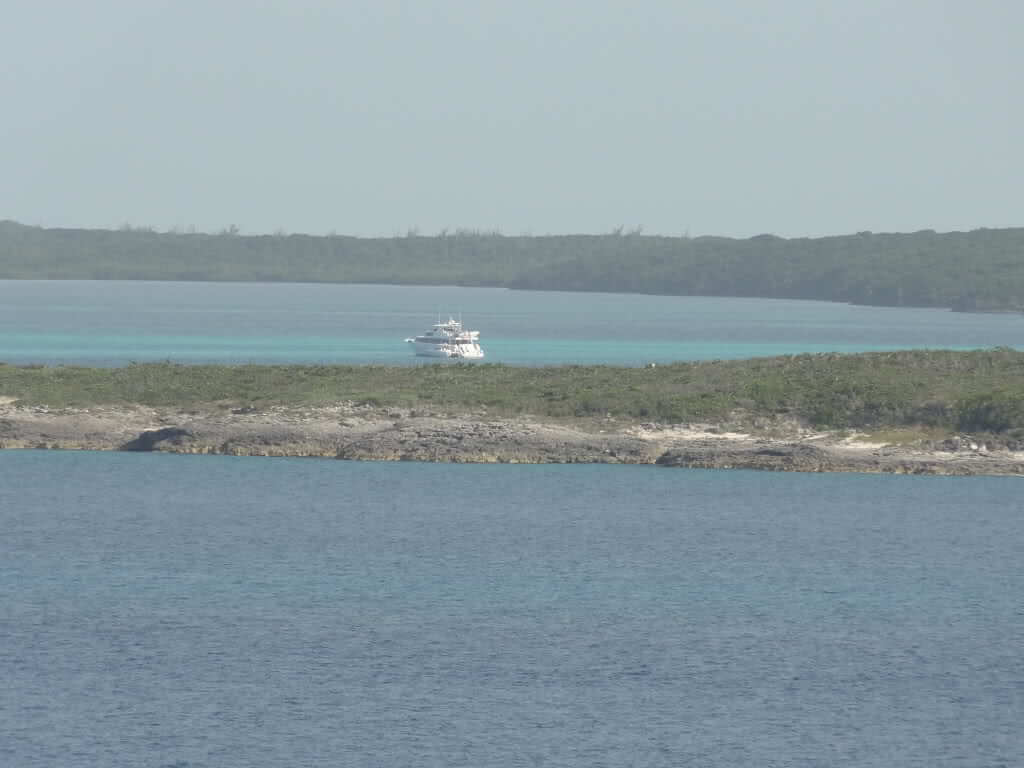 Crappy picture, but still. It was taken from the panoramic elevator.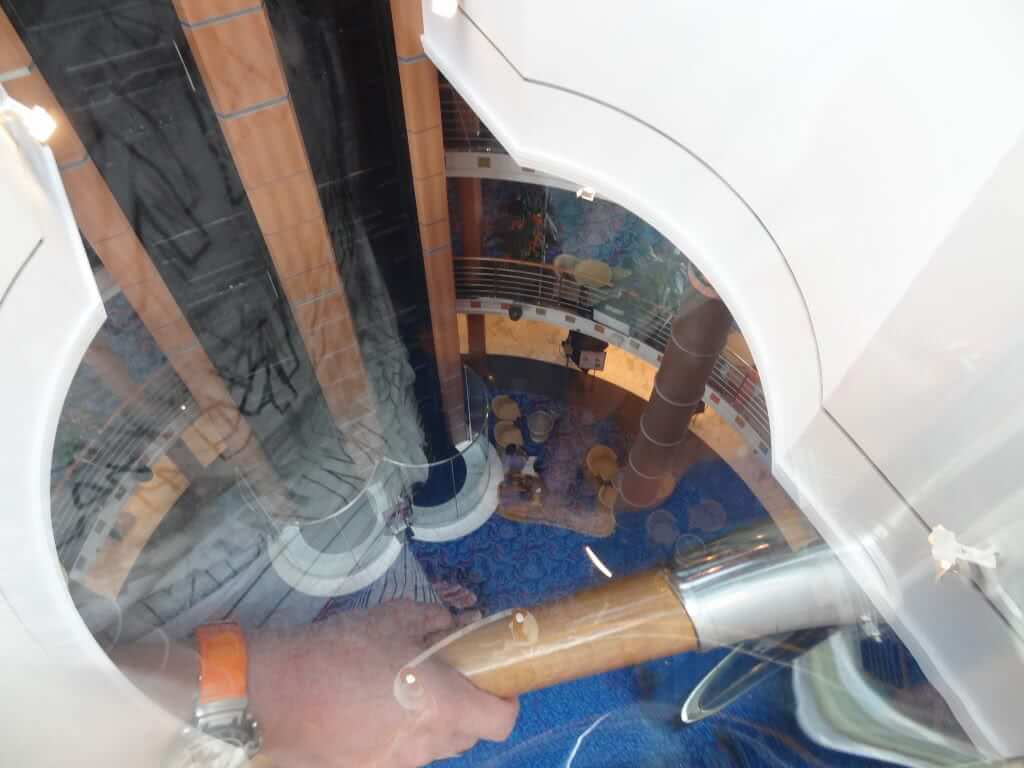 The disney Dream far far far away from us, my camera has a very aggressive telephoto lens.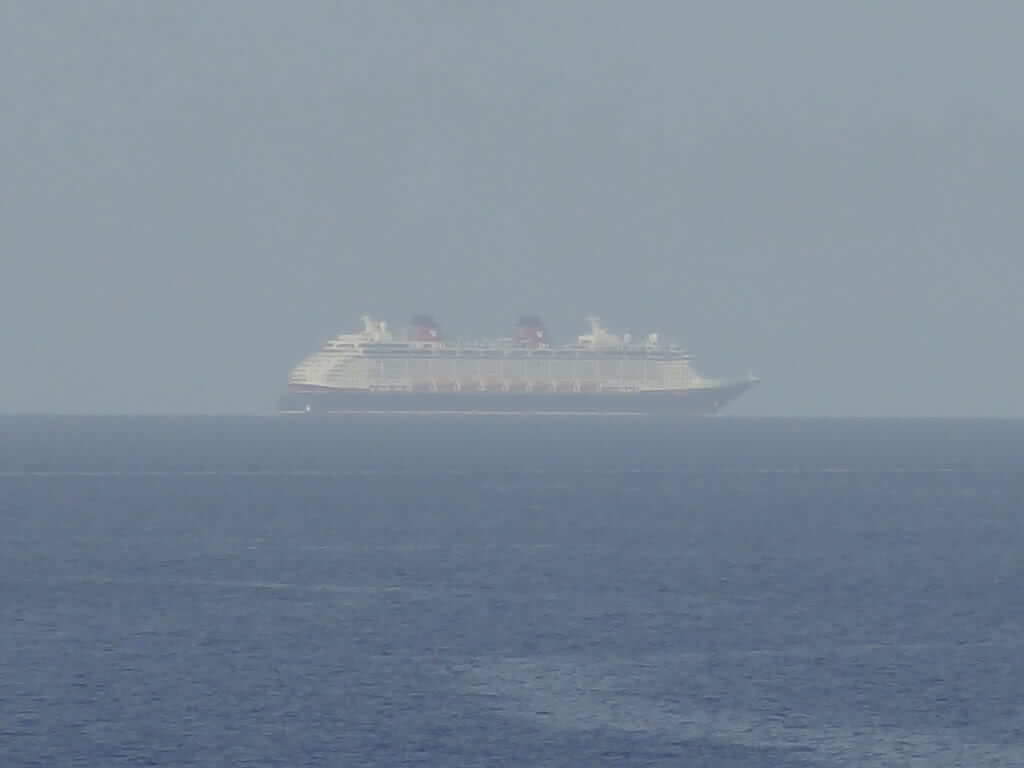 Yes I love my martinis, an Amazing dirty martini at the MDR!!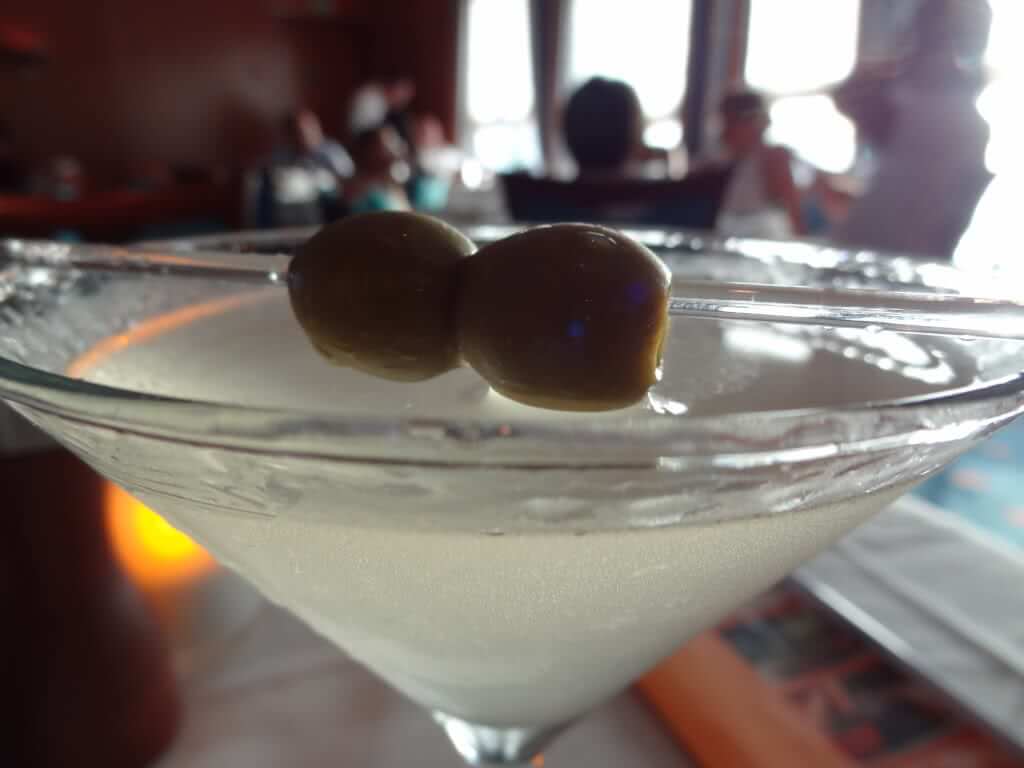 ok, here we go. This was the worst dish we ate, well my mom ate. She ordered it and said it was good, but my mom will say everything just to keeps others happy. I believe it was Crusted Mahi Mahi, it was plain dry and tasteless, just an extremely plain dish. I almost got myself, thank God I changed my mind.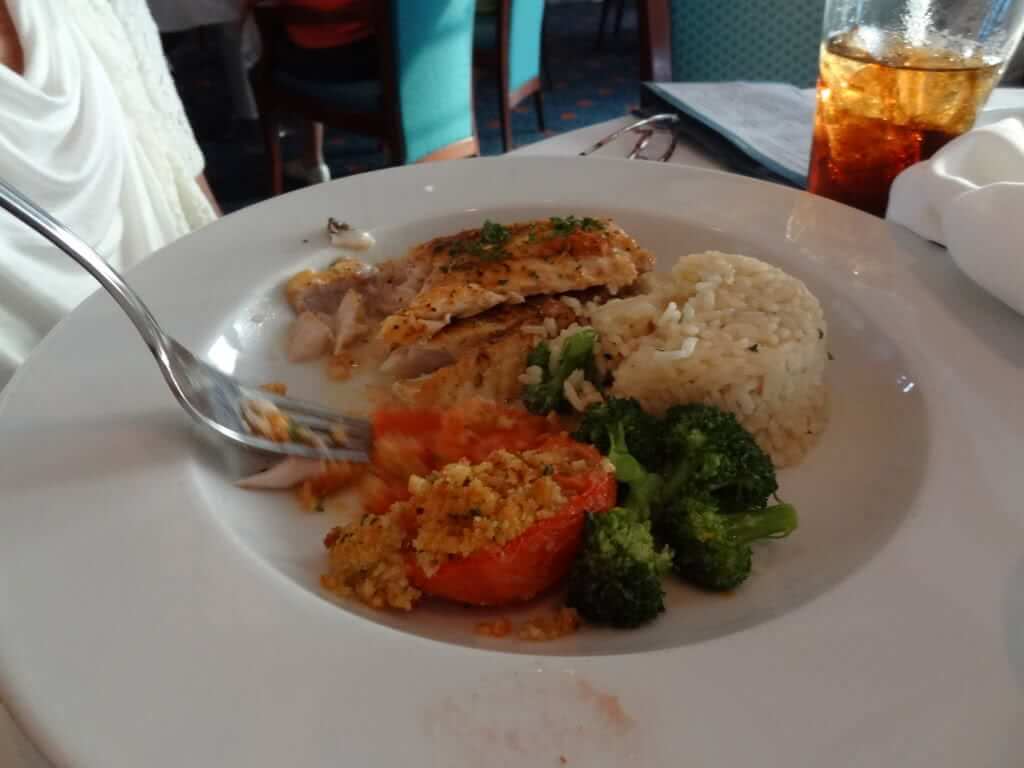 MY steak, sorry I started eating it, I was so hungry and forgot to take the picture. lol, the steak was very nice, its the one in the permanent menu, I forgot the kind, but its the one in the right hand side of the menu.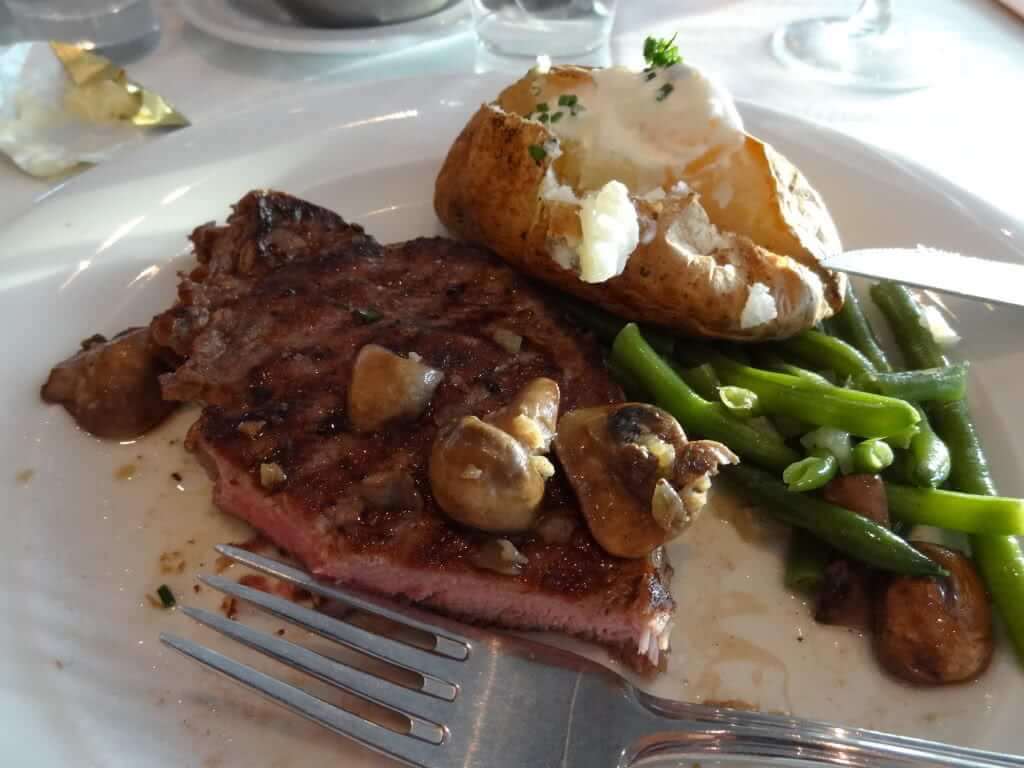 Sunset through the window in the MDR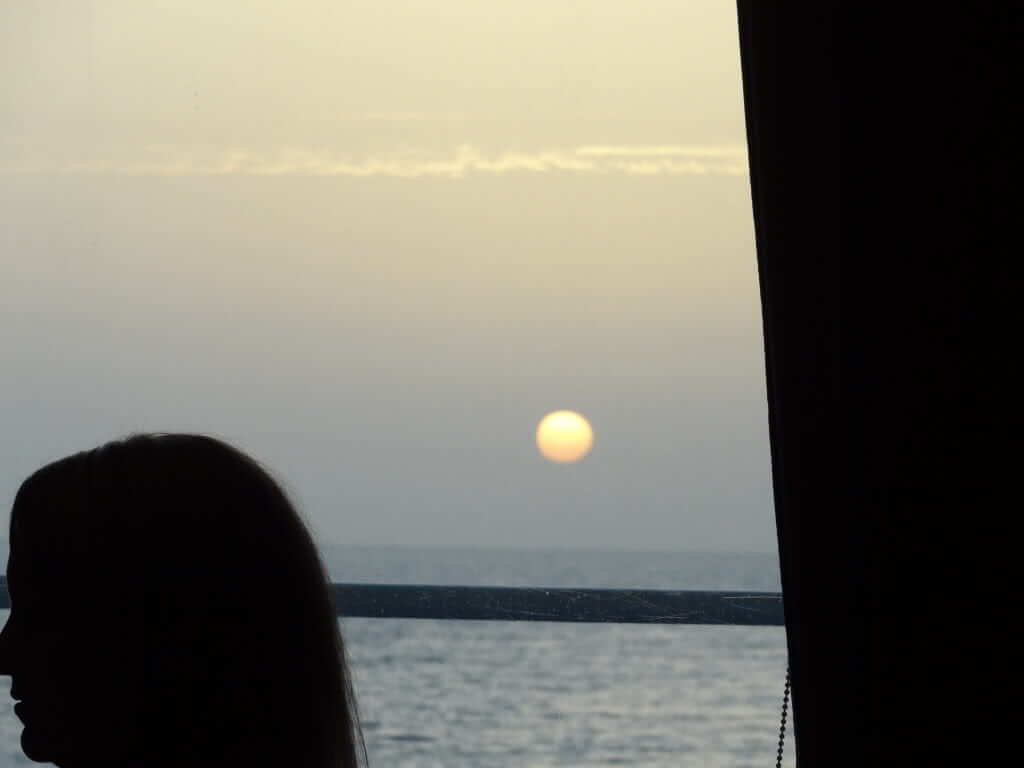 OMG!!!!!! this cheese plate was amazing. get it!!!!!! I think you can get dessert and cheese plate.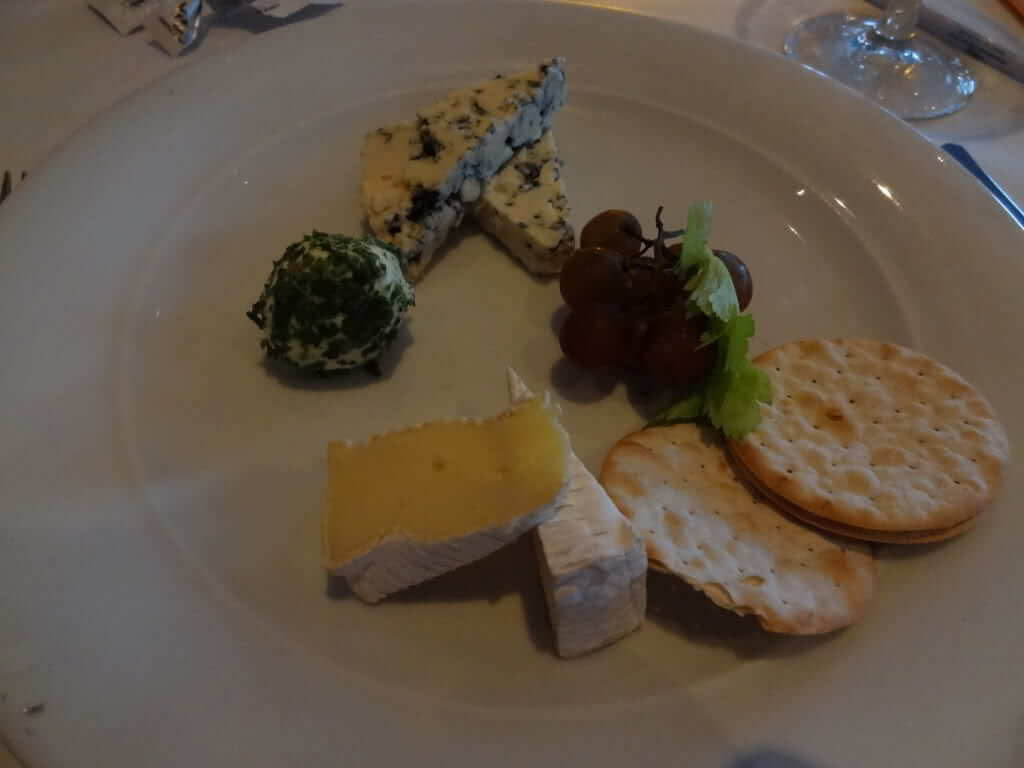 Mom's berries and cream, very tasty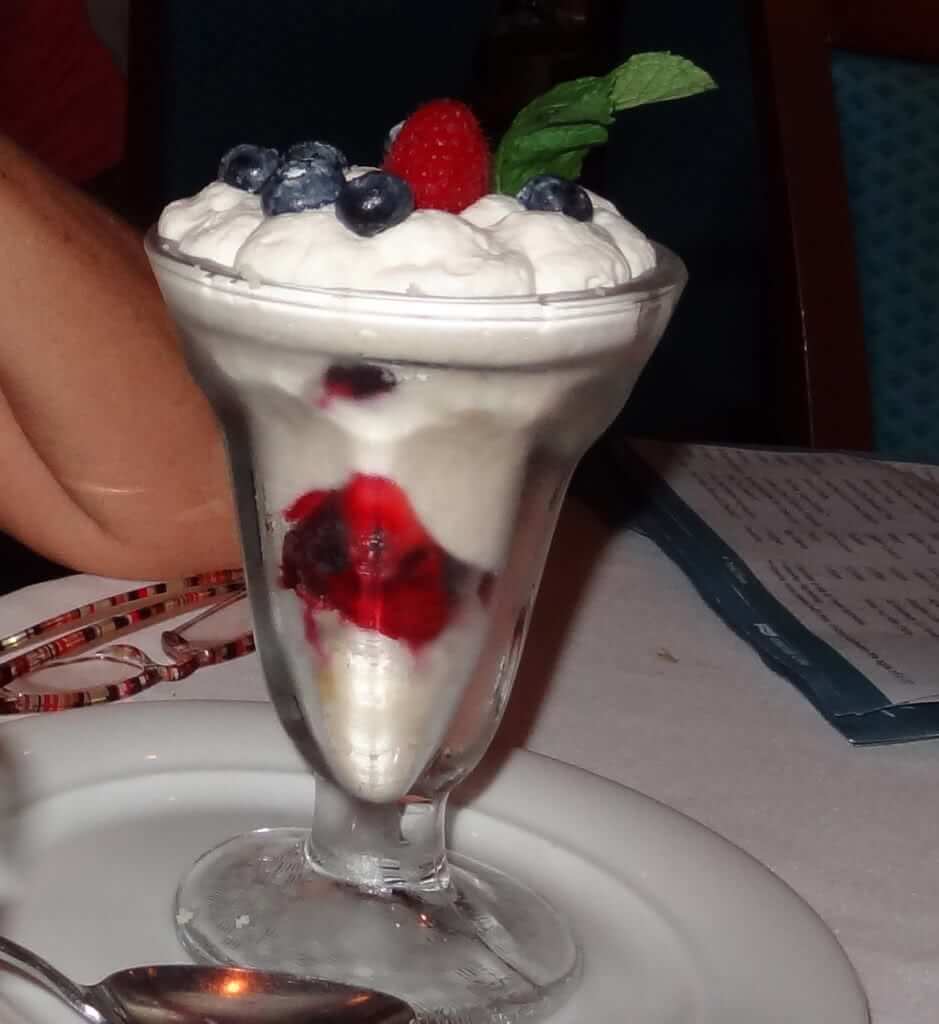 Aft of the ship the wake was not too much, its a short distance from one port to the other.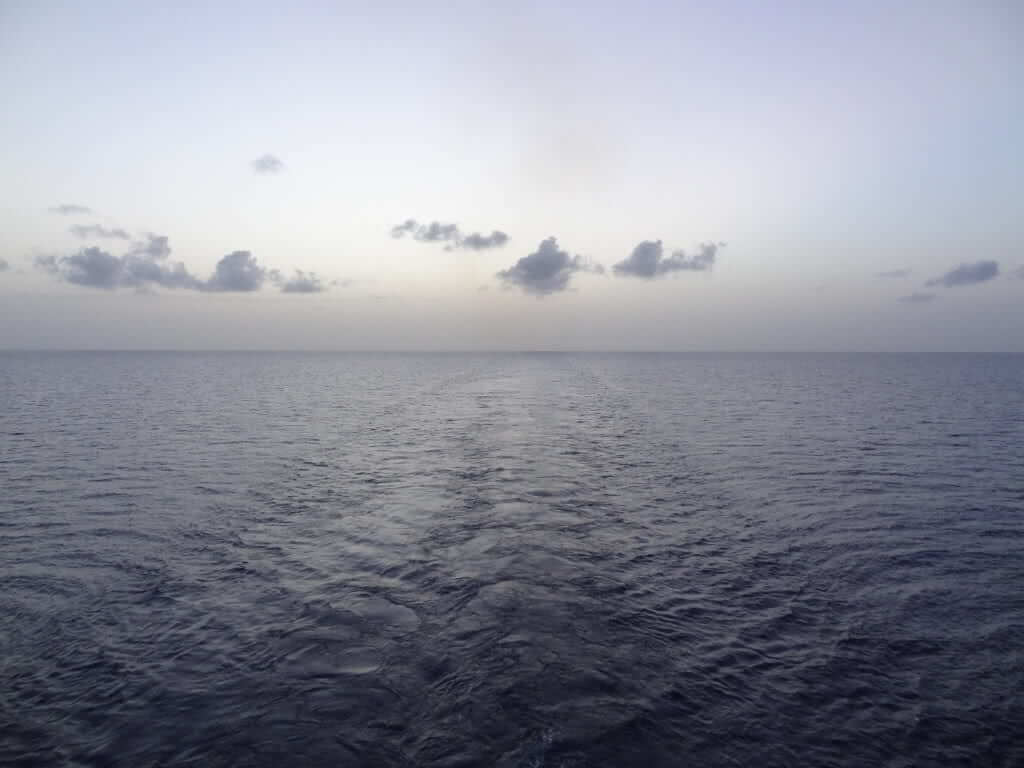 this guy robs us, I tried to report him but no one responded to my pleads of help, lol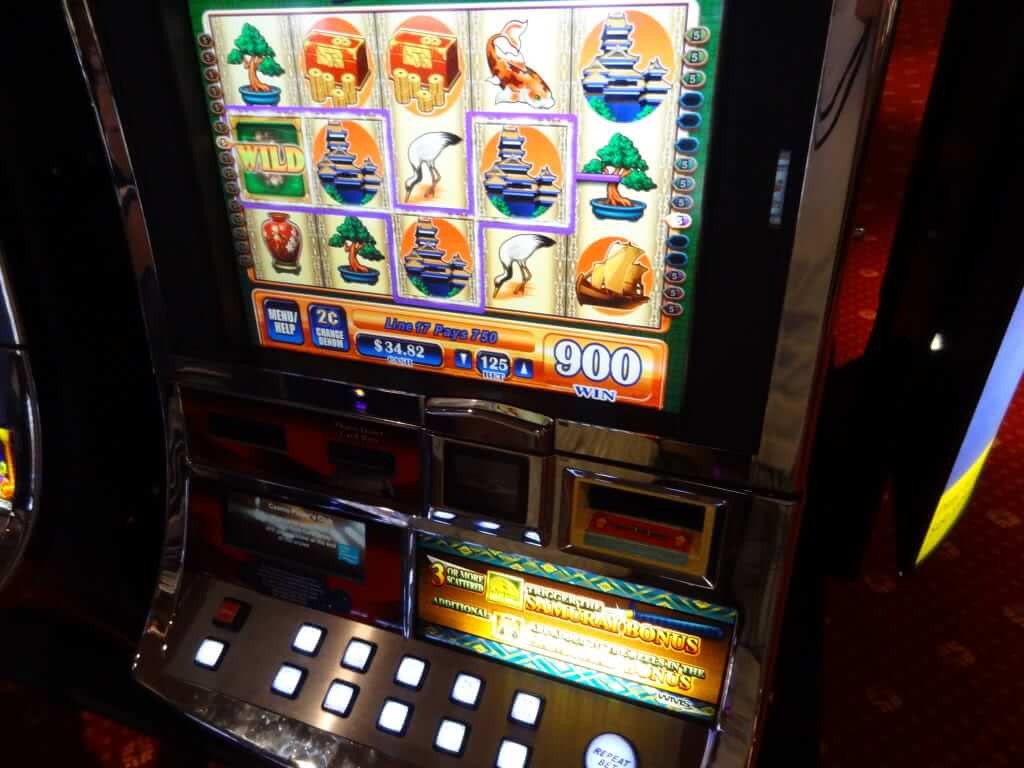 This guy was waiting for us in our cabin.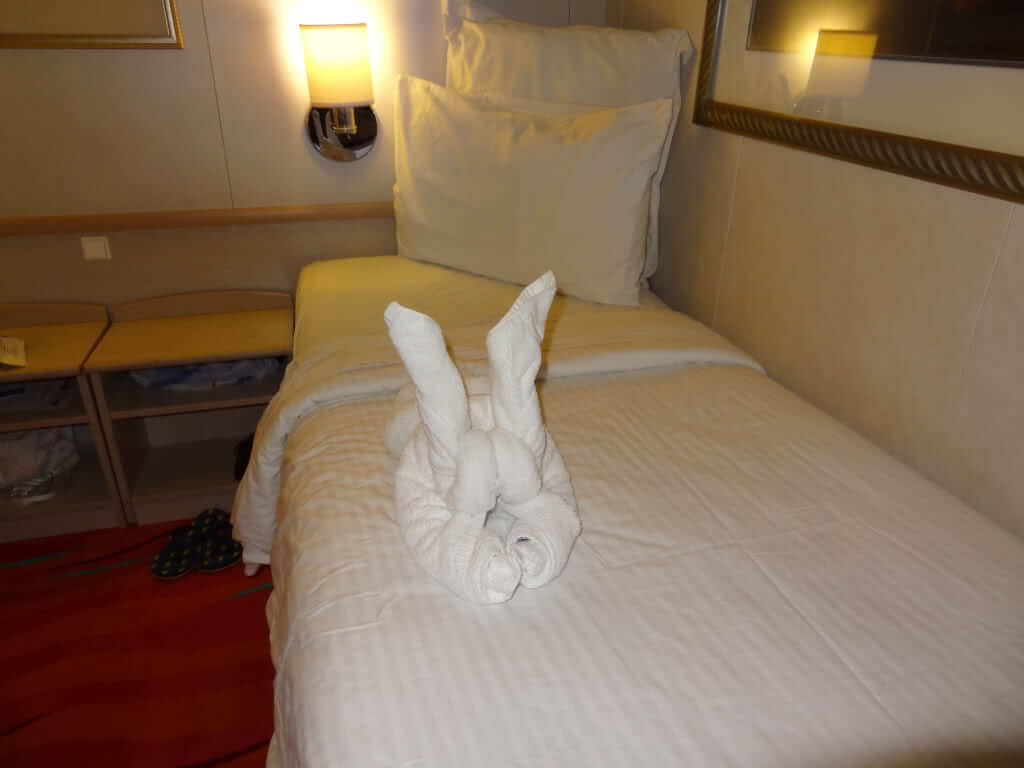 funny game show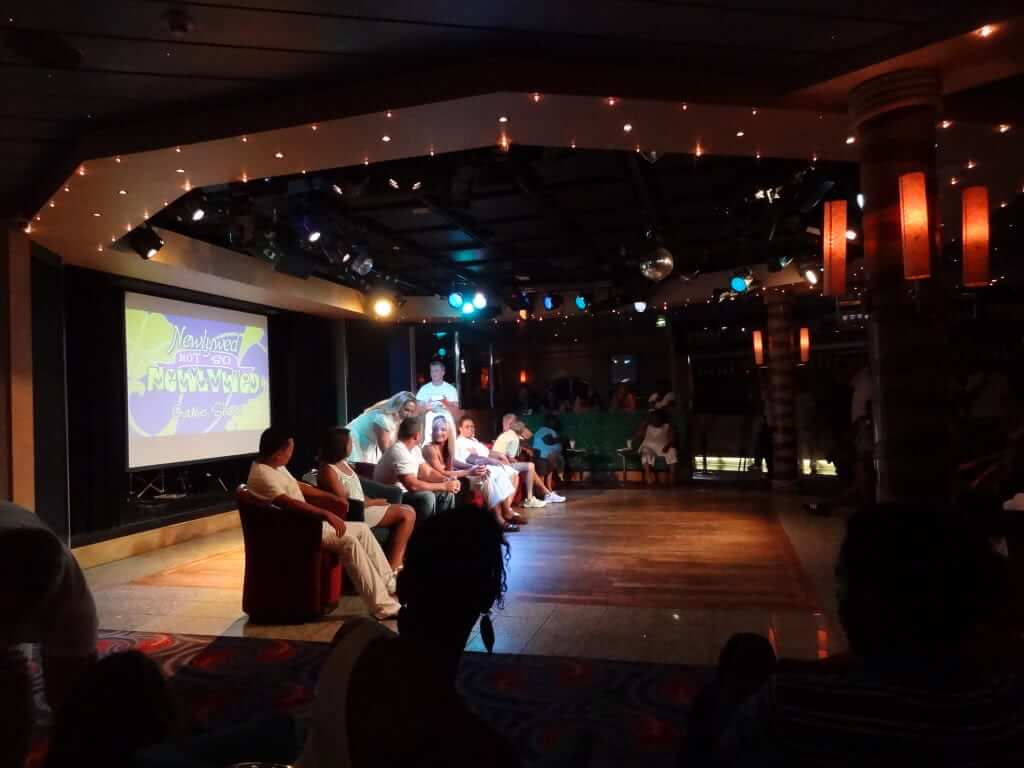 White Party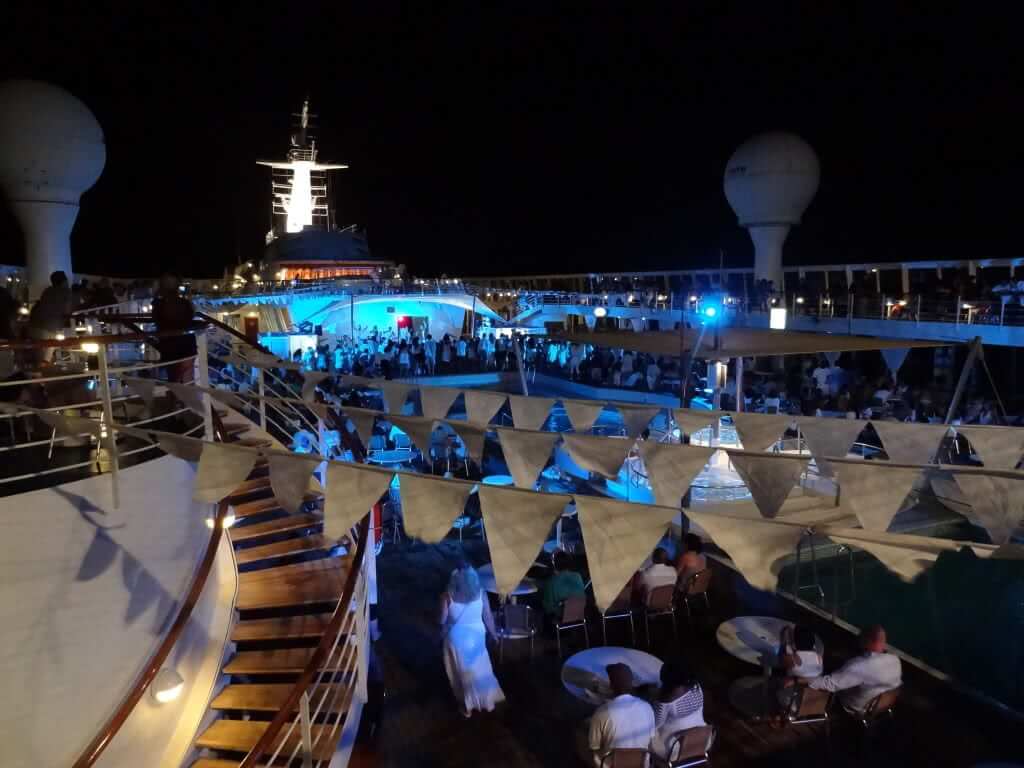 Day 3
For our last day we had planned to go to Atlantis. Since this was our first cruise we really did not know much, and we purchased the shore excursion through the cruiseline. Early morning breakfast was on buffet while watching other cruiseships on port.