Love that effect!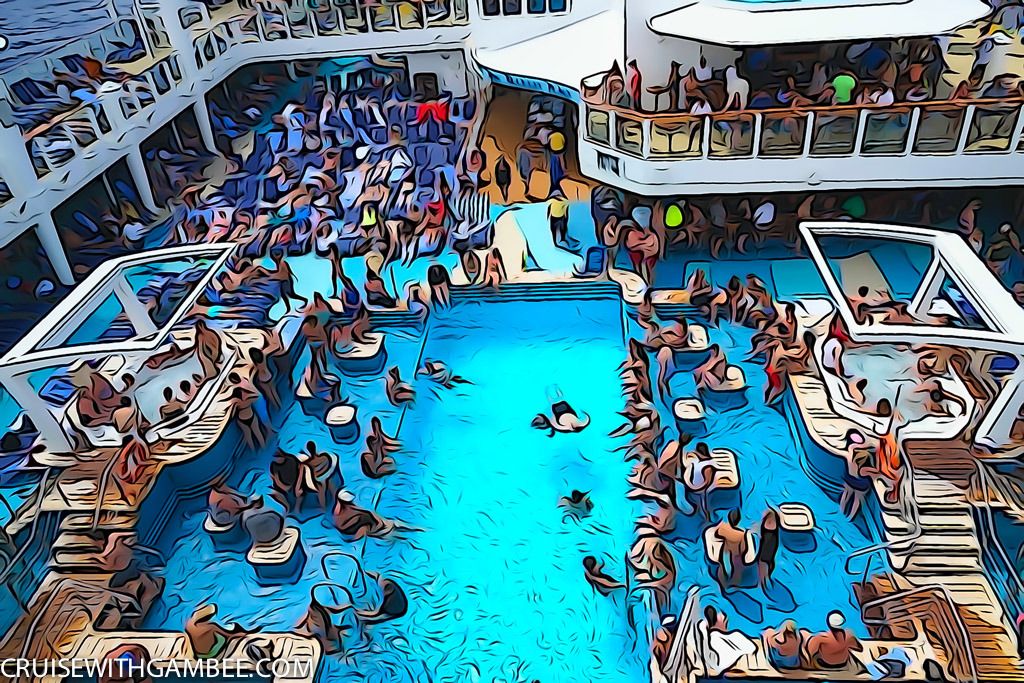 Vibe was slow that day. Not sure what it was, but maybe the weather was not the best. Or possibly everyone was hangover.
It was very windy! Notice that all the umbrellas were gone.
I got a mild frozen drink, I did not feel like messing up my stomach for the rest of the day. I think it was his specialty mango drink.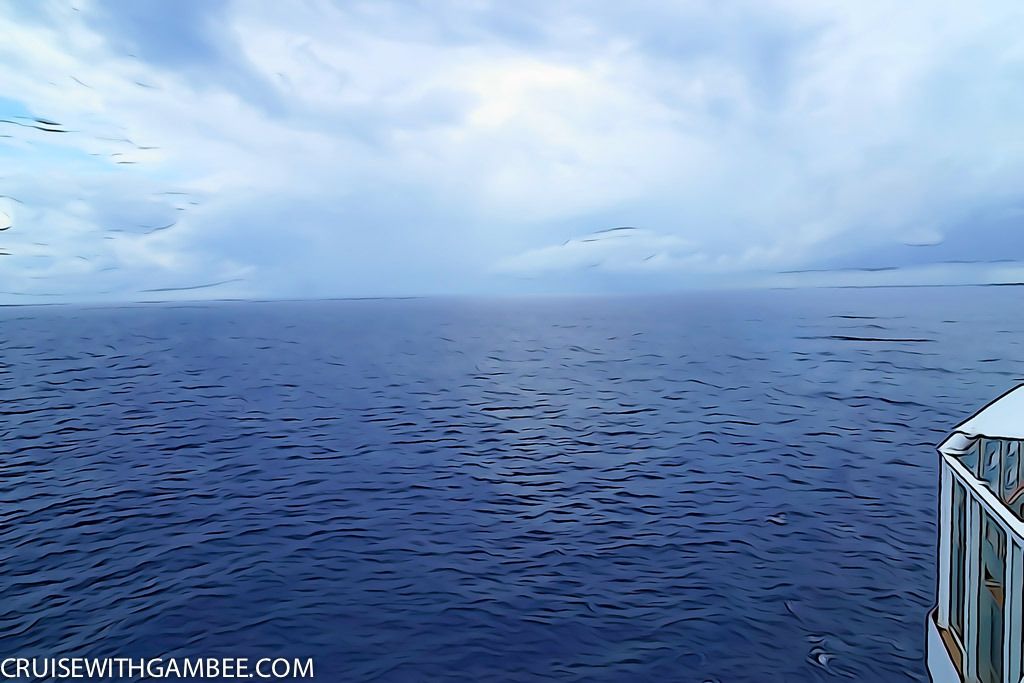 Later on Ro got me some snacks, fruits, iced towels and refreshed my drink. Keep in mind that I did not request any of it
Everything was in the bucket because of the wind.
Some weather started building up, but it really only rained for about 5 minutes or so.
Doesn't she look happy? Enjoy Every second, enjoy it like it is your last!
By the way the lido deck floor is quite corrosive, unlike the one on MSC. Mom was happy about this.
My wild guess is that we stayed there the entire day just relaxing and what not. I really don't have that many pictures from that afternoon. At one point we went back to the room.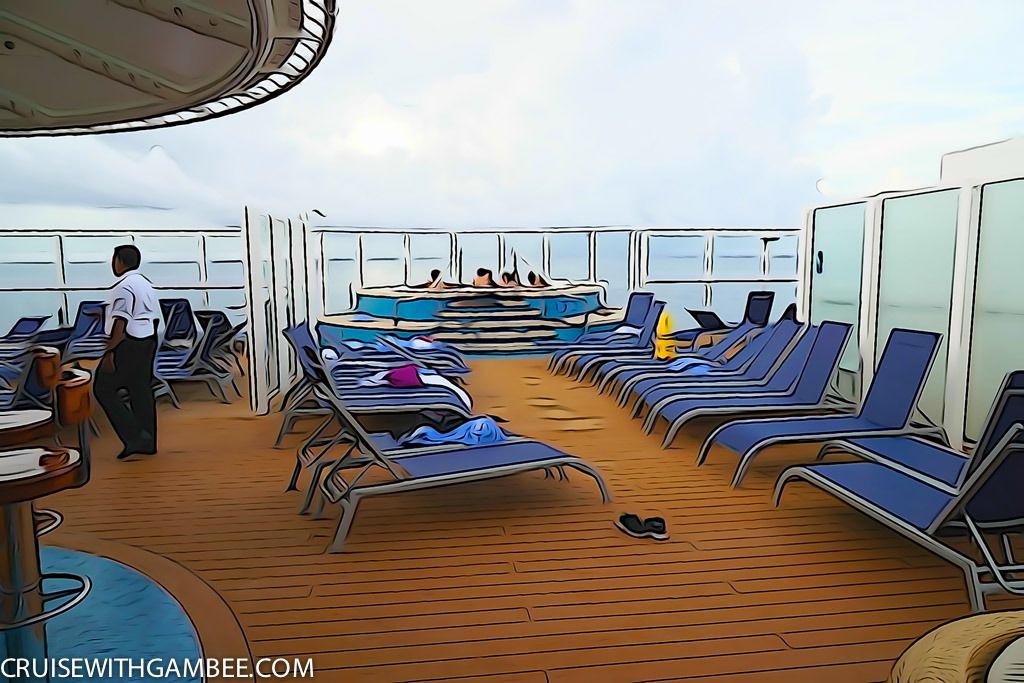 This one came out really nice.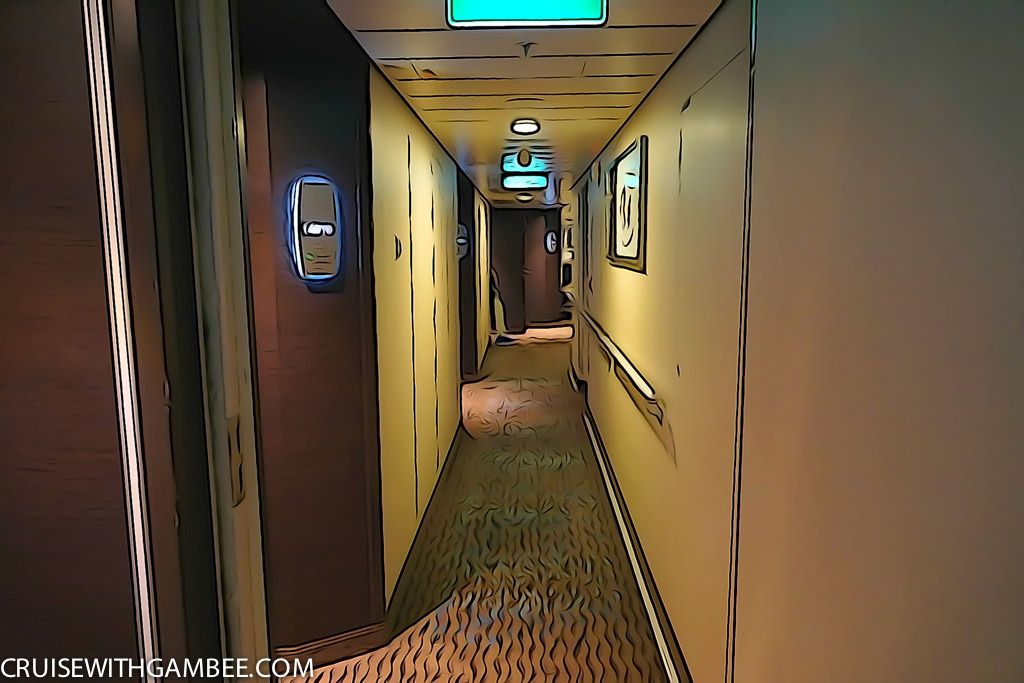 When we got to the room we had some treats waiting for us. In all honesty, we only enjoyed the strawberry one. And you well know that mom ate all of it.
It was still quite cloudy.
We got ready for dinner at Tepa, and headed out.
Remember that I told you that I slammed onto the glass door on 5 o'clock bar? Here is the glass. Call me whatever you want, I did not see that glass.
We kept on walking. We actually decided to go to the store to look for band aids before going to eat.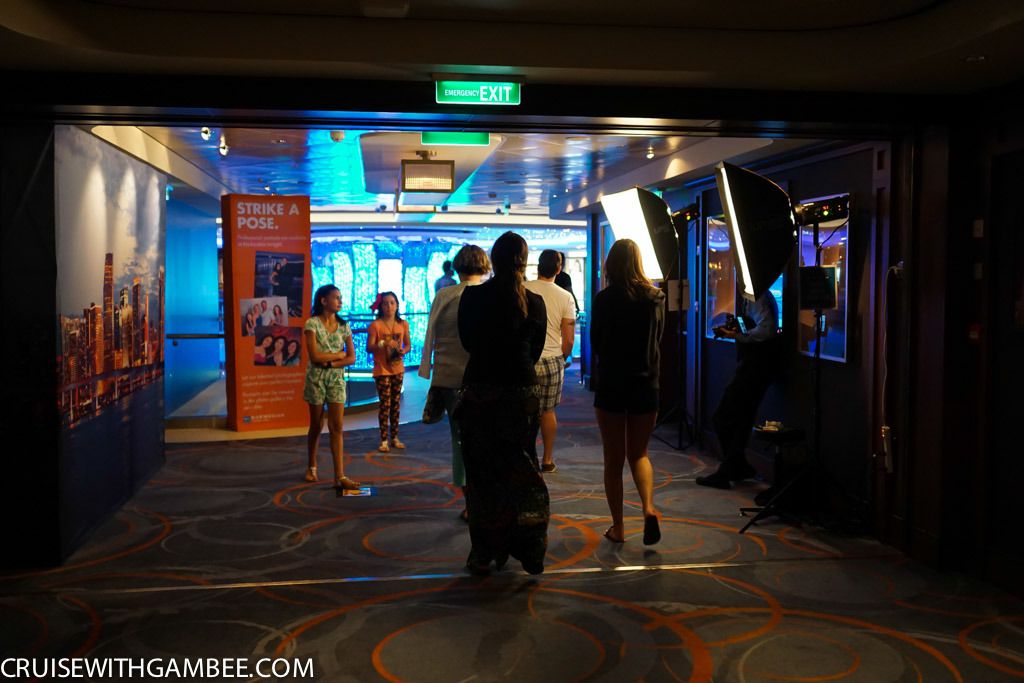 Here are the items that they have for sale at the store.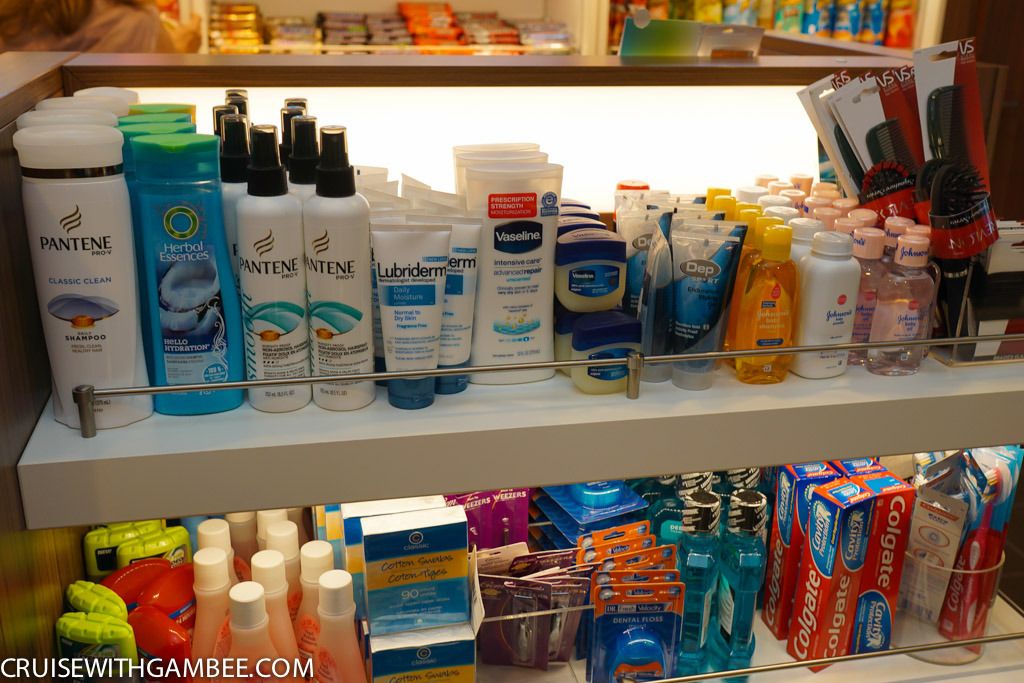 Just so you know the bandaids were $2.99
By the way, the cruise internet will sometimes push data into your phone without actually being connected to the internet. Just leave you phone connected to ships wifi at all times, and you might get lucky. It only receives data, not send.
I stopped by the Skyline Bar and got some pics. This bar is very busy at night, it actually works like a night club.