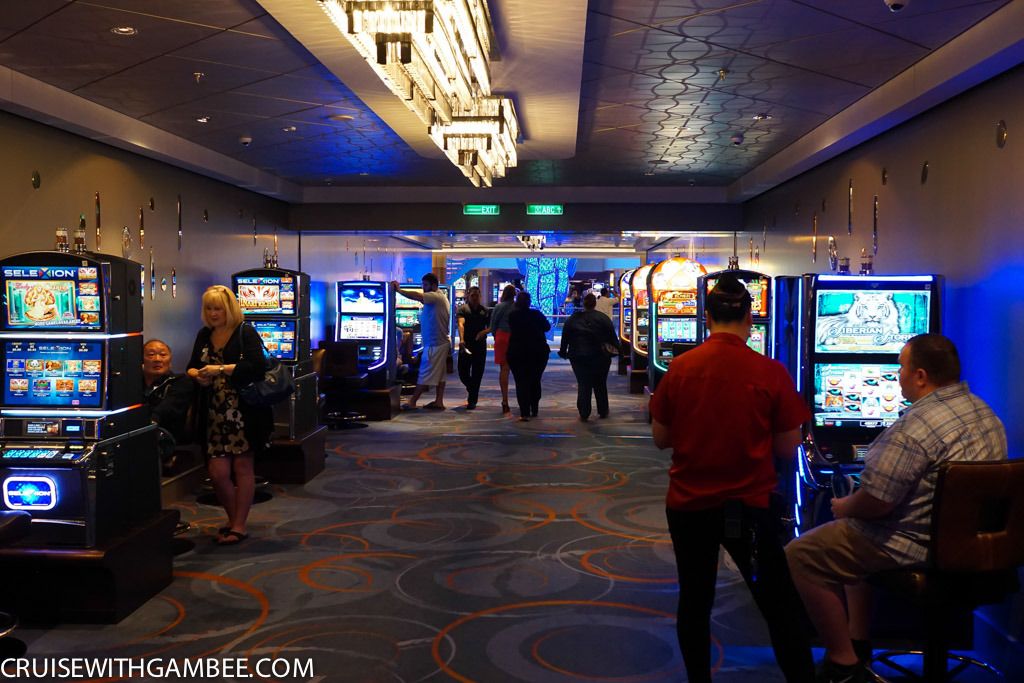 Then we went to dinner in Tepa.
This is always a real treat, and you get to meet people and have some fun. We enjoyed this one much more than the time on Breakaway when the lady got sick at the table
and our table had a large group of foreigners who kept to themselves.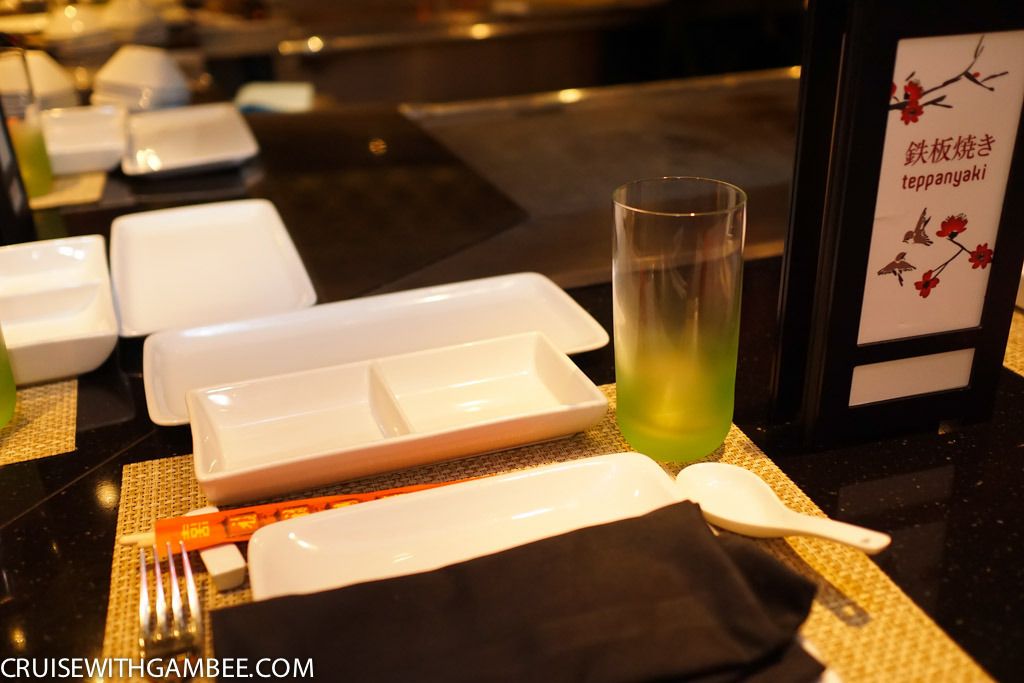 The table next to us was half way through their dinner.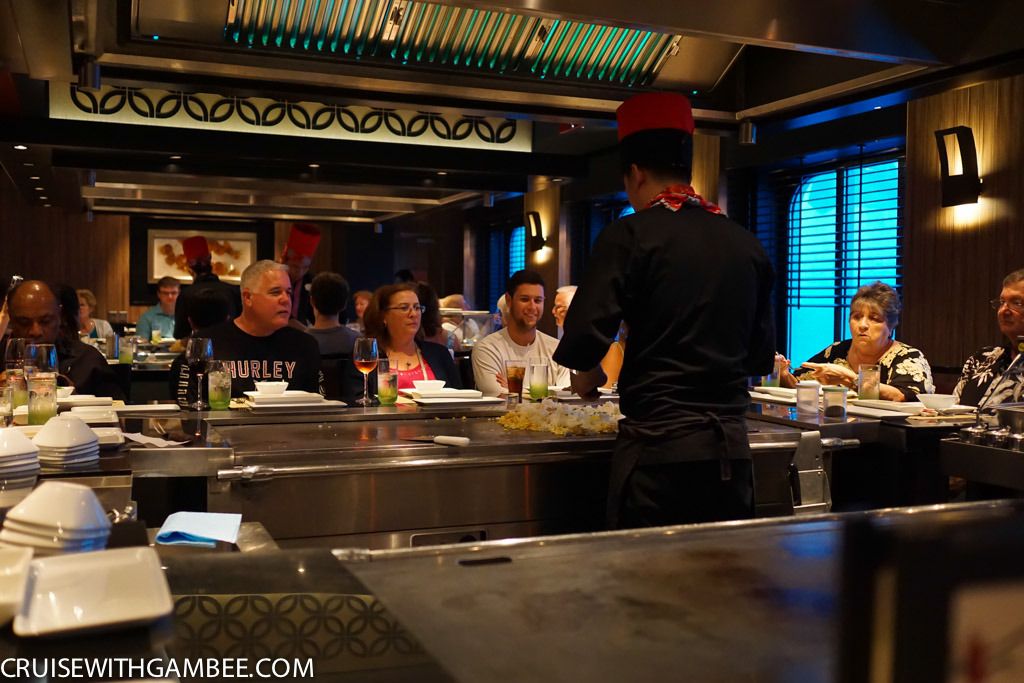 First, they bring you some edamame.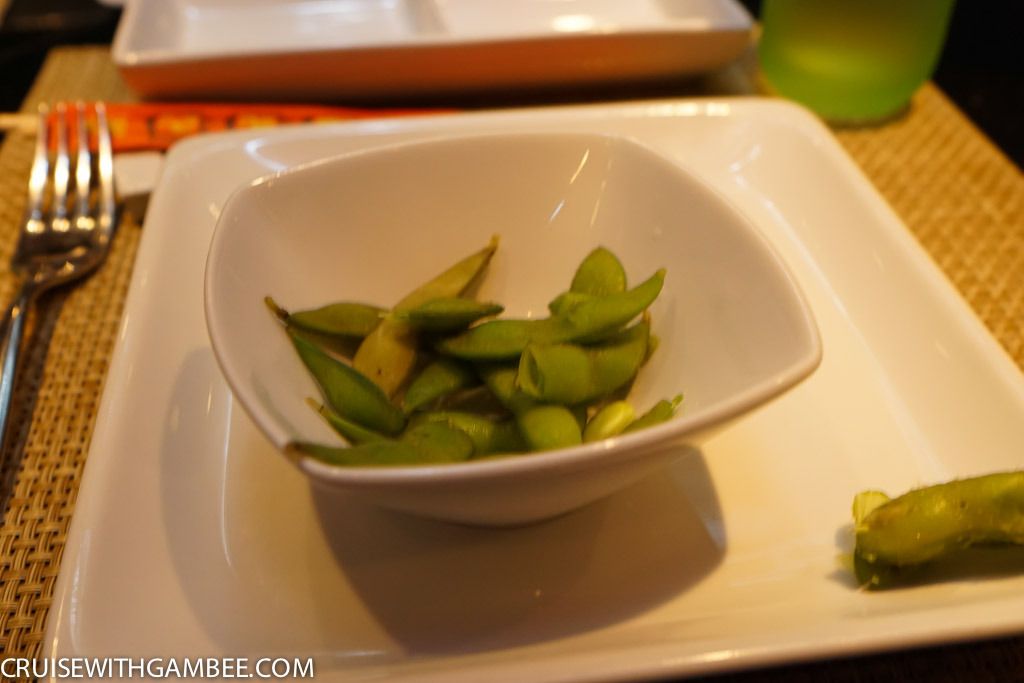 That is followed by a miso soup.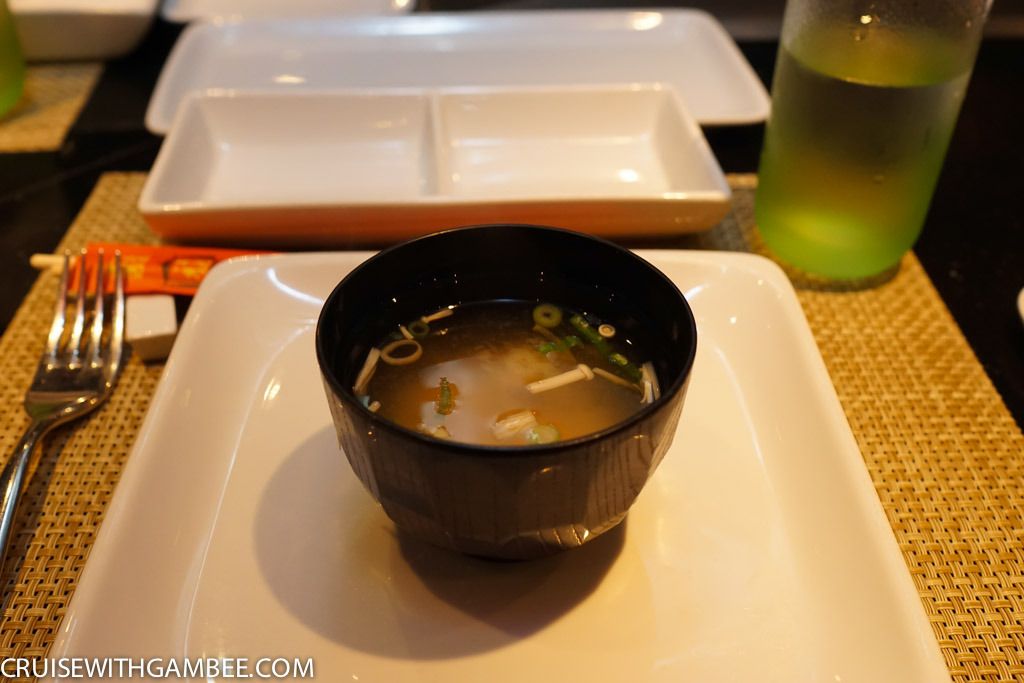 I got a martini, and I am not sure what mom got.
Shaken, not stirred!
At one point the chef came and introduced himself. He was really good, and by the end of the dinner he had memorized all of our names. I am horrible with names, I really have to work on that.
****! What was his name???
He was doing a little introductory show.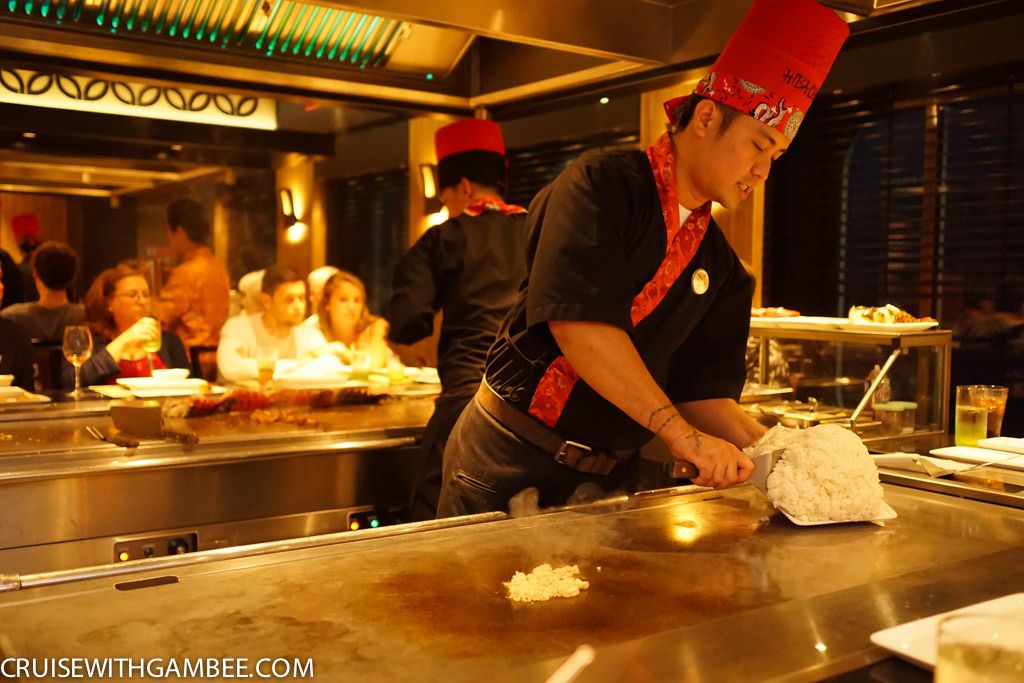 They also bring you a little salad. I have to say, they serve way too much food in this restaurant. Don't fill up on those starters!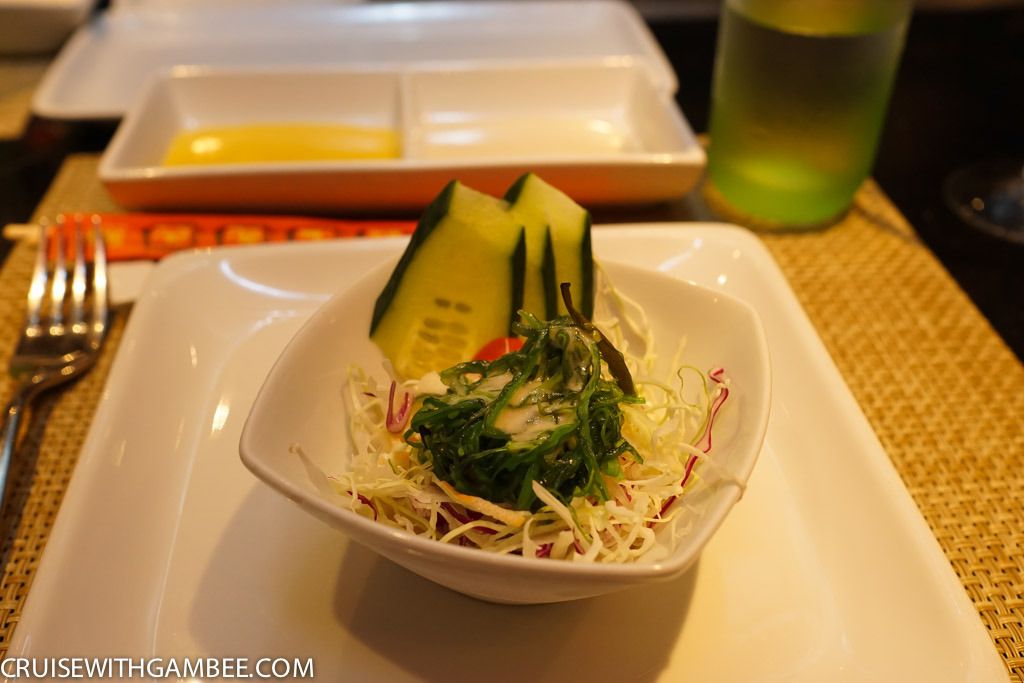 Two sauces, both really good. One was ginger, and the other I can't remember.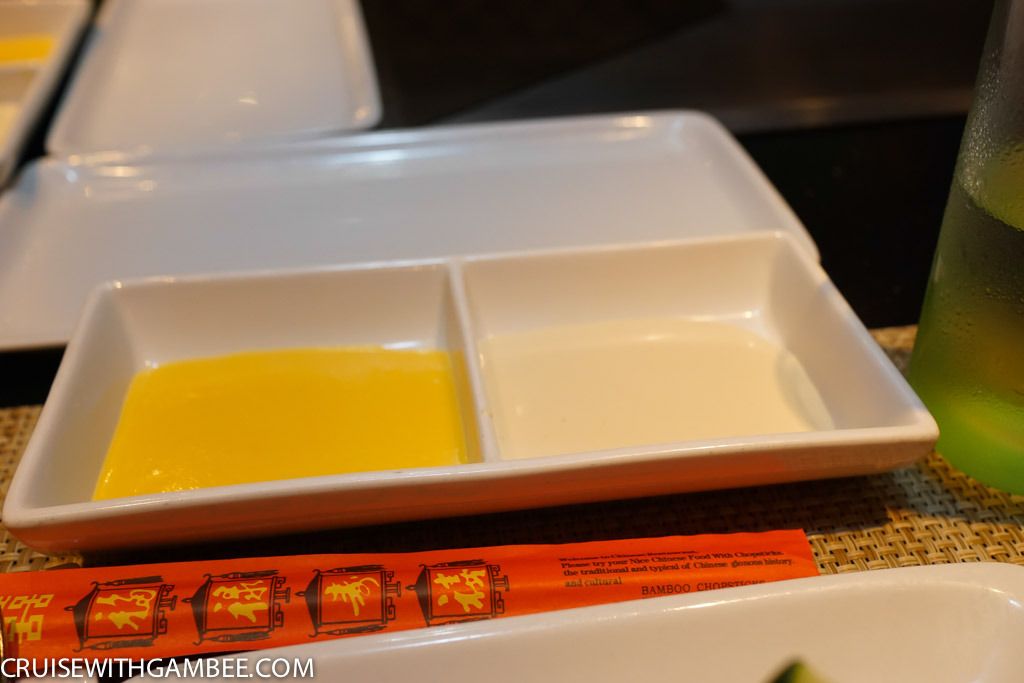 He did a little flower first.
Then he wrote happy birthday! Although not for mom, we never told him.
After that, he mixed the rice with the eggs.
Most of the people at our table got the chicken. It was just us and another lady with seafood.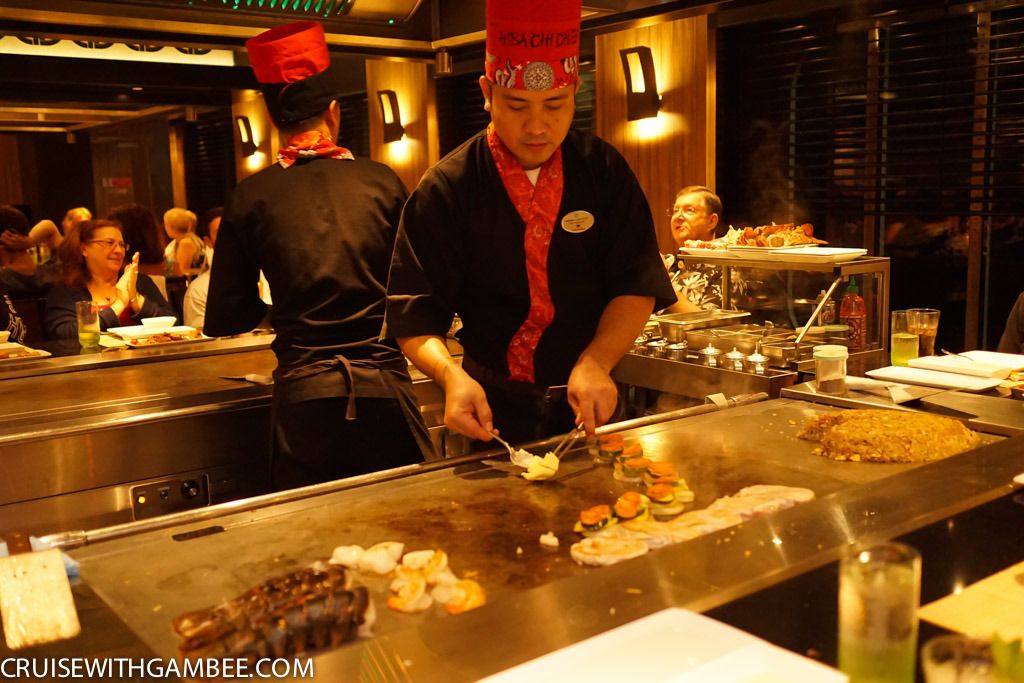 The vegetables were amazing, but I could not fill up on them. The funny thing is that he asked who wanted the extra veggies, and I pointed to my mom's plate. She was not thrilled with that.
That was my calamari.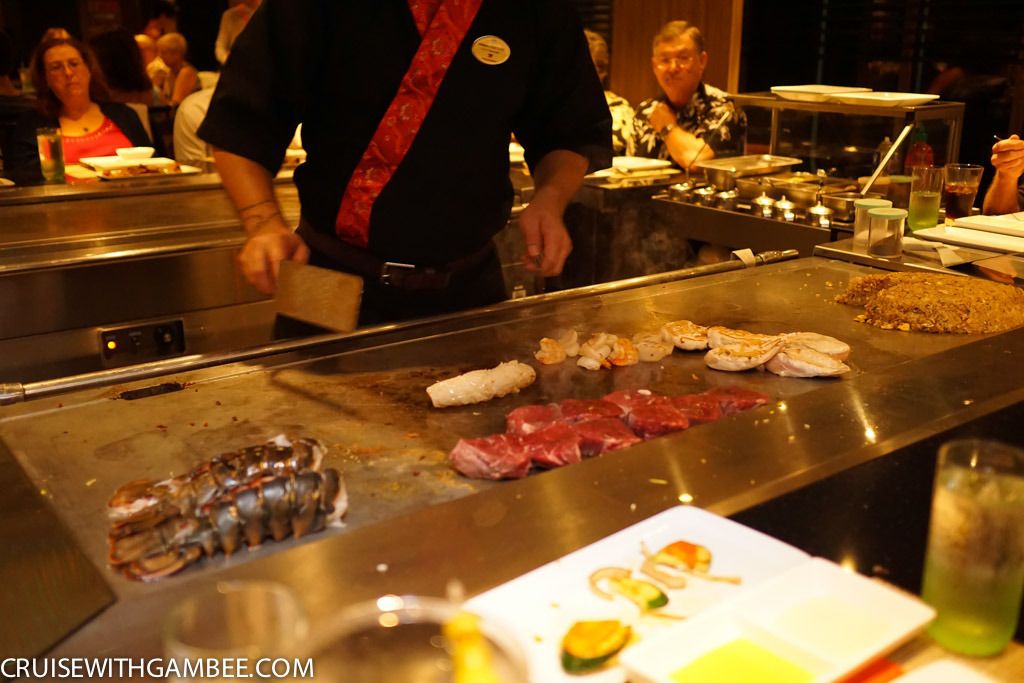 I got a refill on my drink. Mom always ends up eating the olives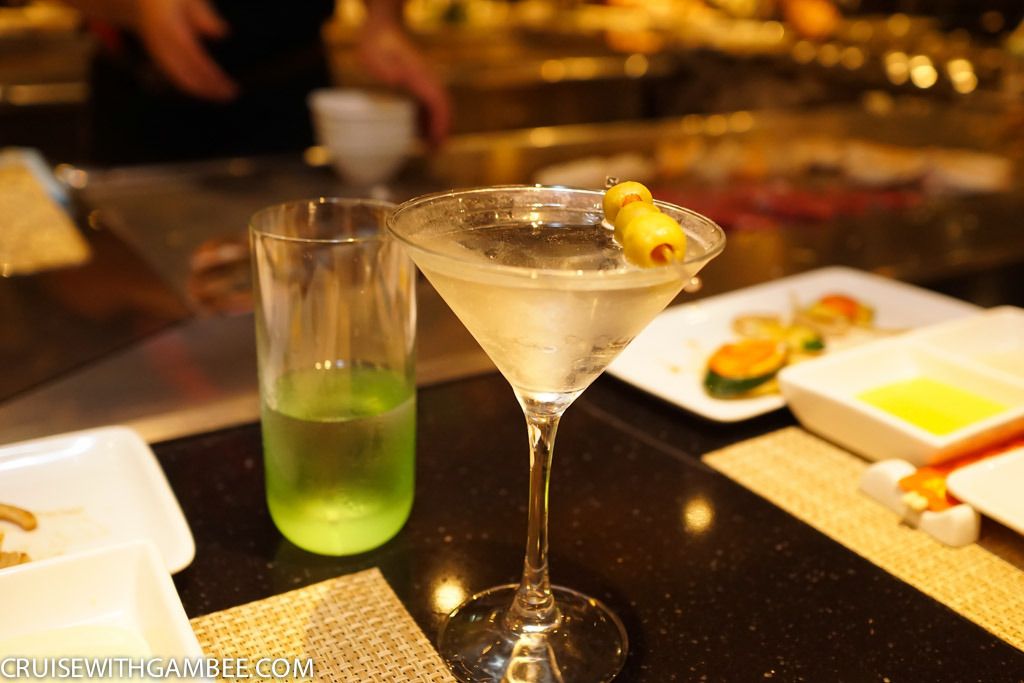 The rice was great, and so were my scallops and calamari!
Very tasty, especially with those sauces.
Mom's fillet was great as well.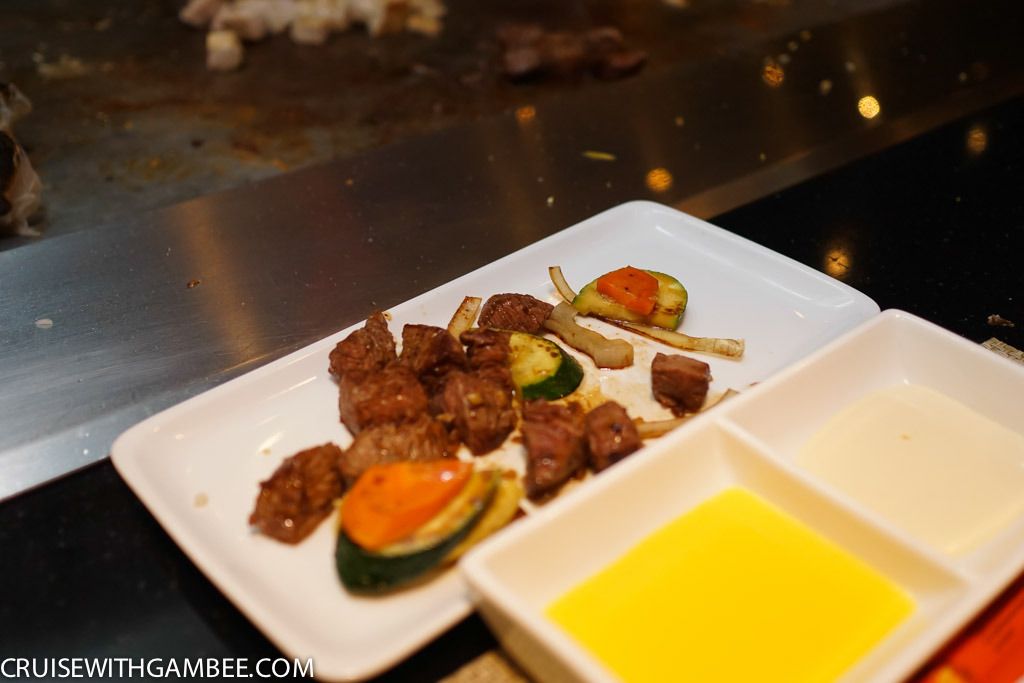 The lobster on the other hand tasted like it had been marinating in salt for a week. It was ridiculously salty! Mom could not eat it due to her blood pressure. I ate a little of mine, but I could not do that much of it. No worries, mom still has plenty of lobster left on this trip. Is anyone keeping tabs on how many lobsters she has eaten? I think the lobster population is endangered species after this cruise
They only have 2 desserts available, and I really don't care for either.
Green tea cake.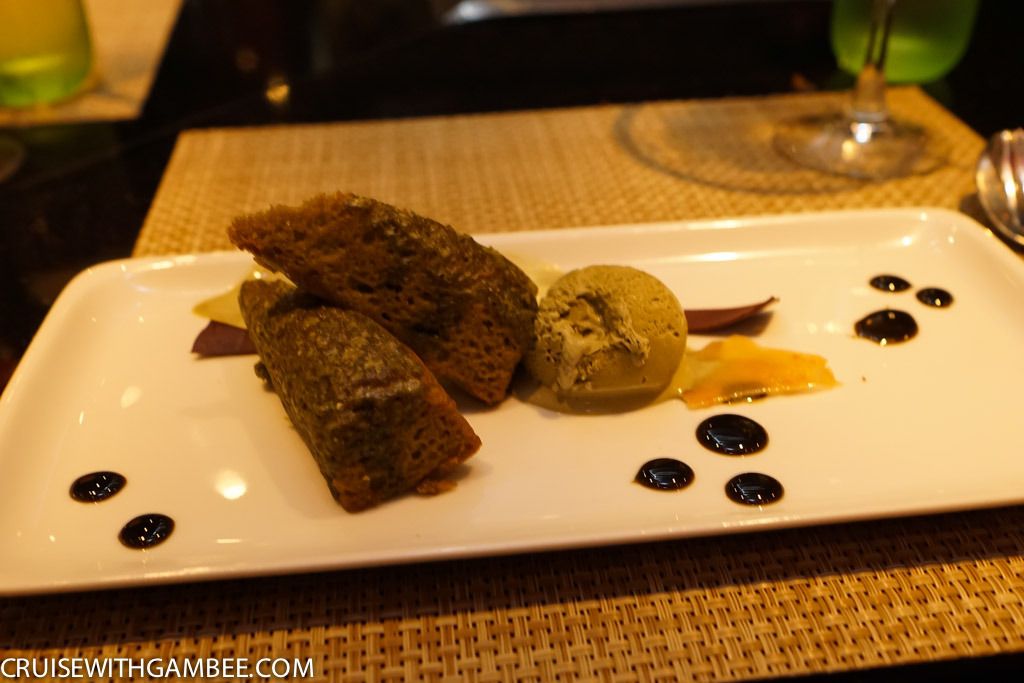 And fruits, but then again, who has room left for dessert?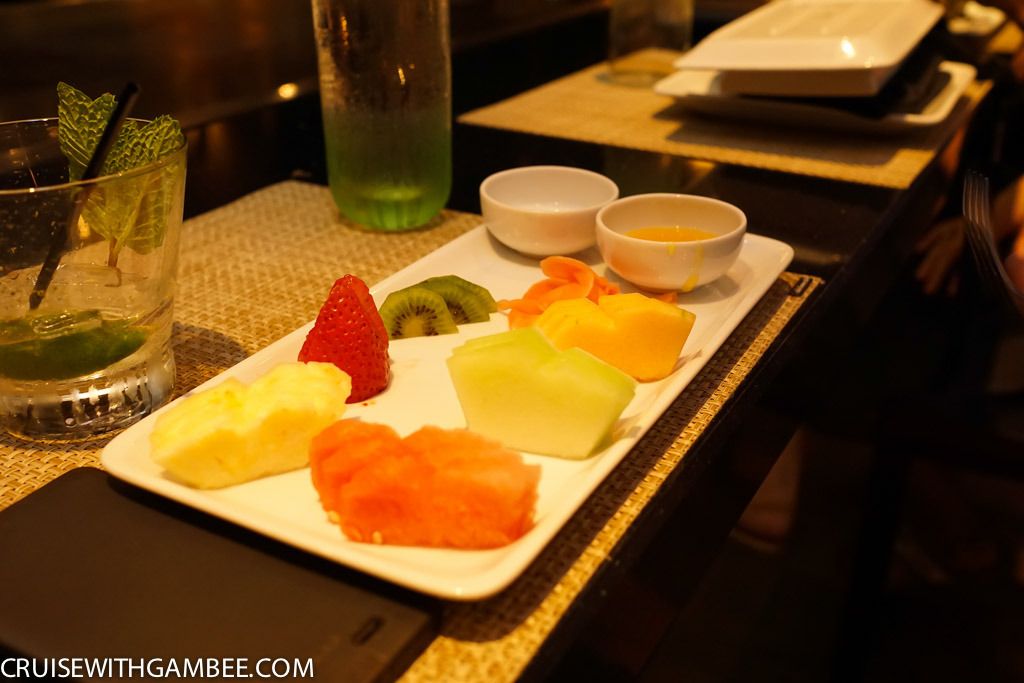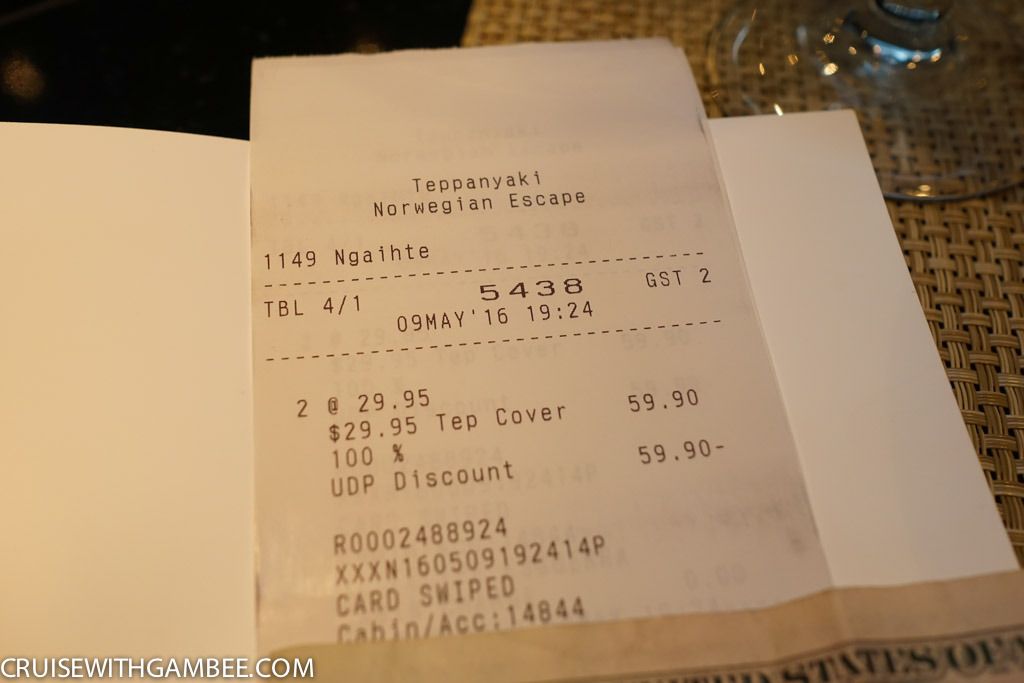 Everyone at our table had left, and mom and I were just relaxing there
Eventually, when I could walk we left the restaurant.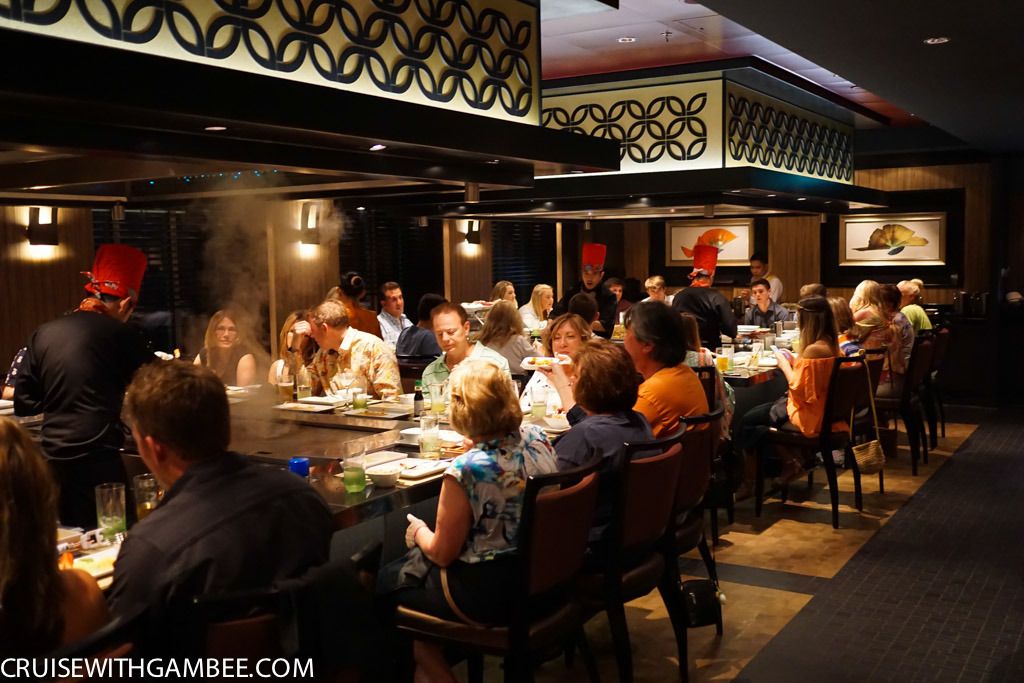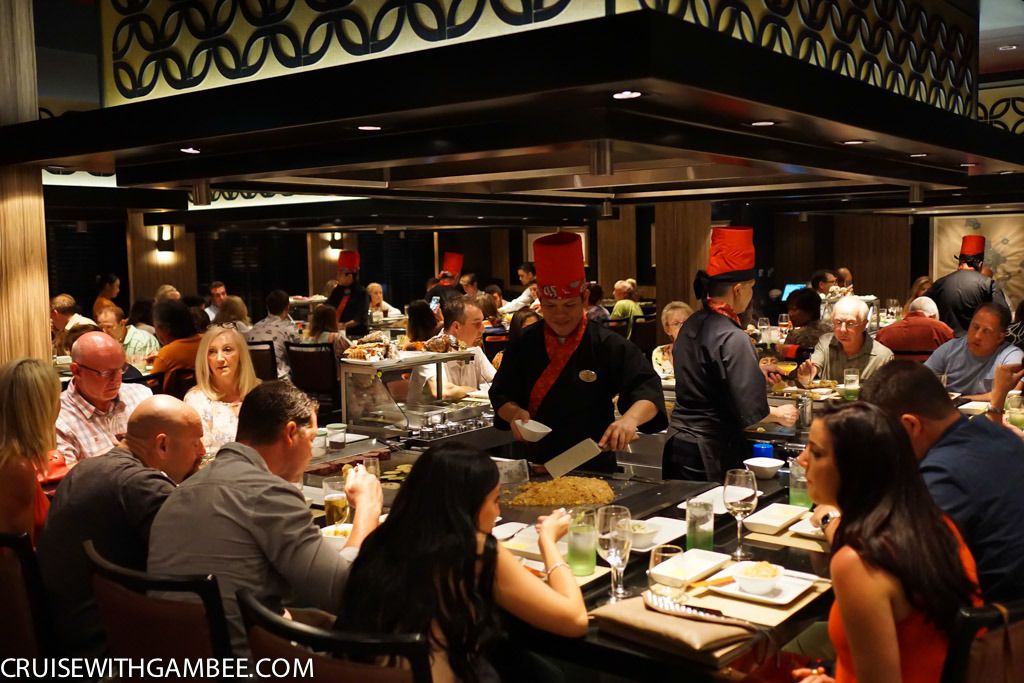 I think this one was made for me! How cool is it?
Like I said, they have really cool art.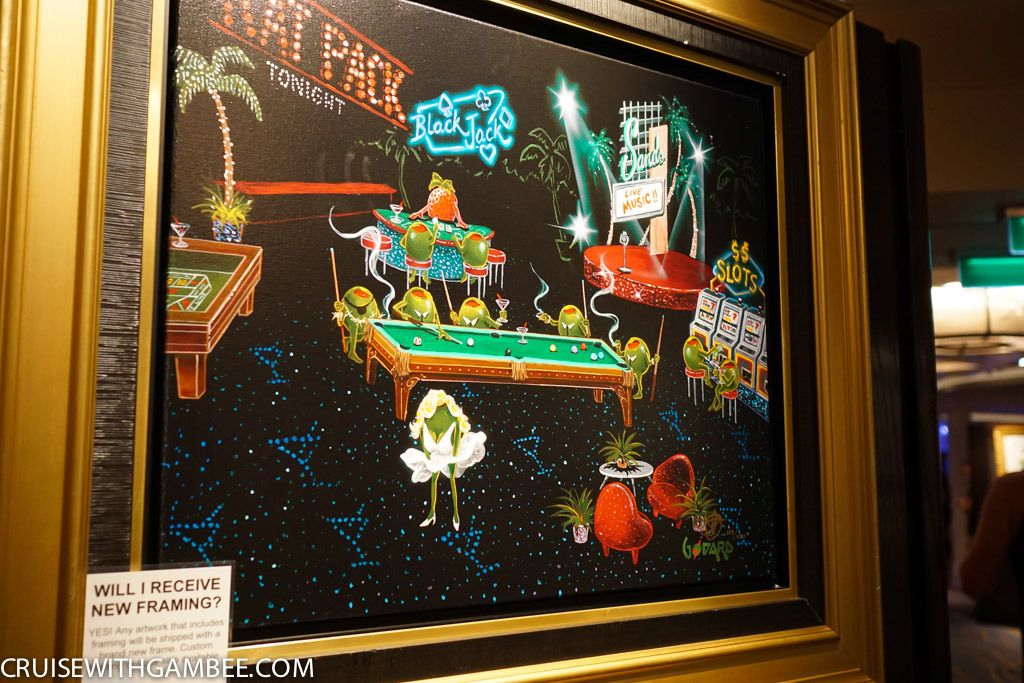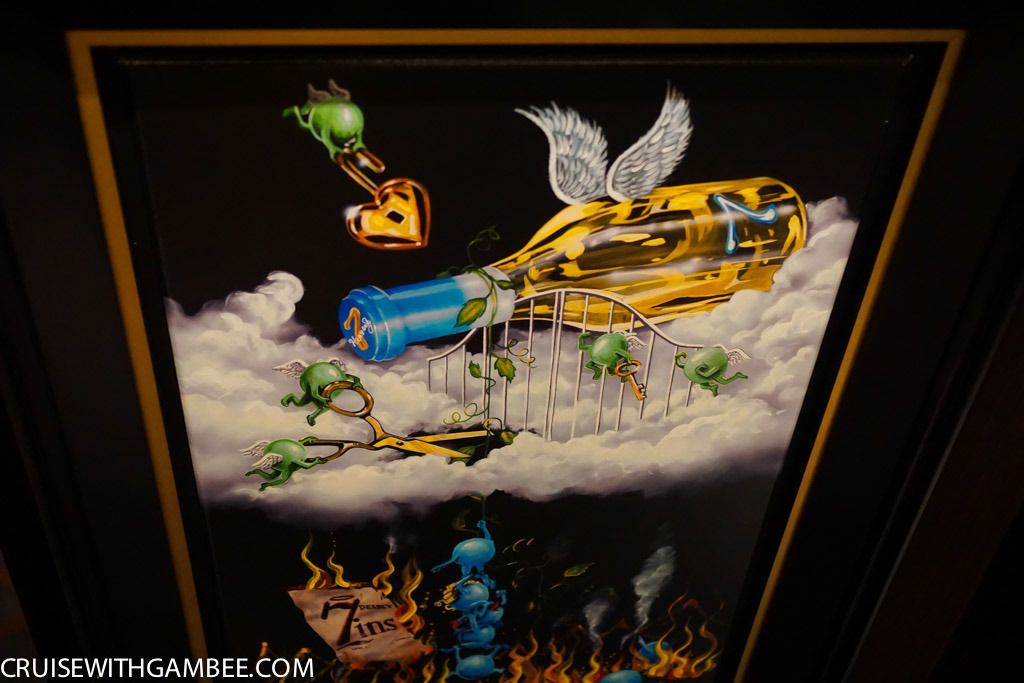 This one would go really well with the sailboat decor in my room.
Then we walked around, mom wanted to check out the Spanish lady on the Sky Line bar.
She was ok, but lacked confidence.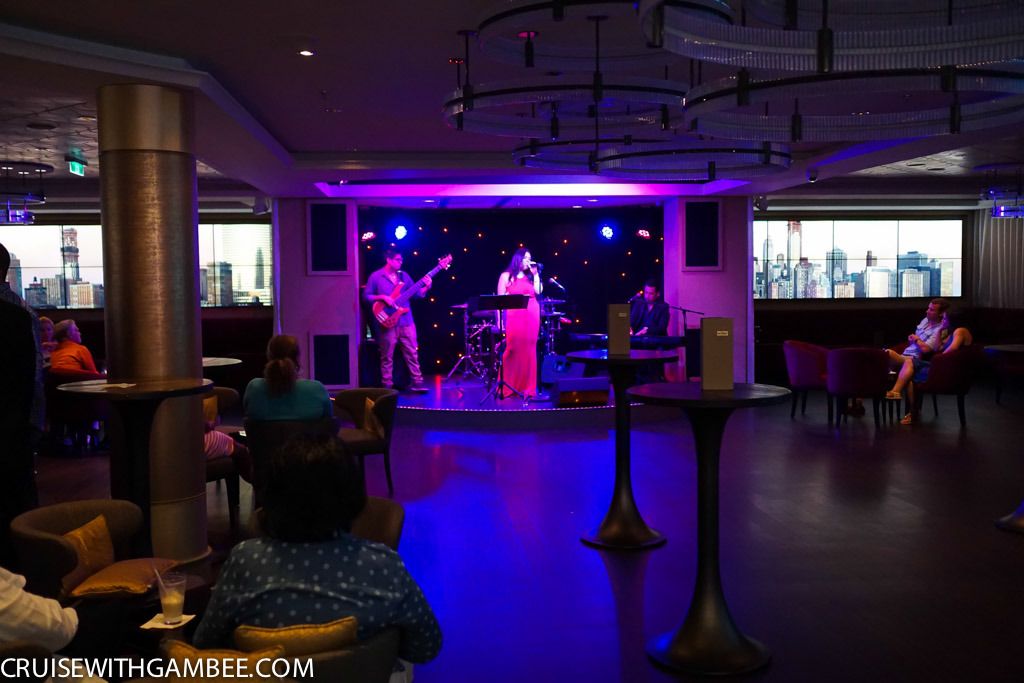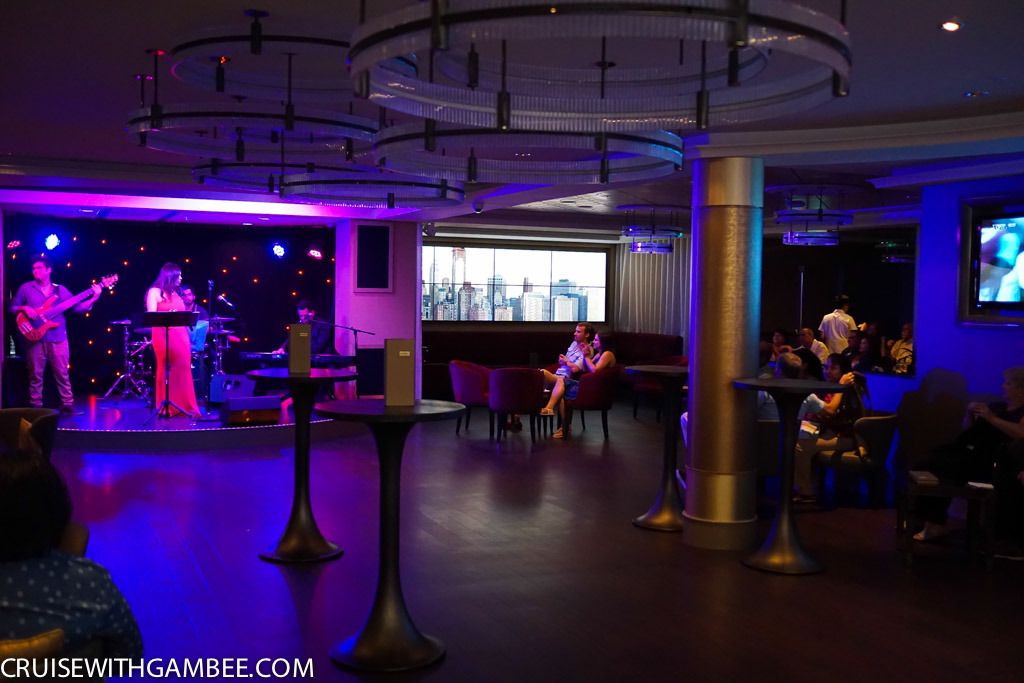 I guess at one point I went into the area between moderno and cagneys. I heard mix reviews on moderno.
Prime Meridian is the bar in the middle of both restaurants. The tables right behind it have a great view down to the Manhattan restaurant.