That is the view looking down at the Manhattan restaurant.
From what I hear it can get loud in the Manhattan room, to avoid that I recommend going to Sabor or Taste.
I forgot to mention that at one point I met a lady who works for NCL. She told me that the issue with all the changes is that they are not told fast enough. And a lot of times people call and they know more than the ones selling them the cruise.
I told mom I wanted to check out the H2O movie. The aft movie screen and sounds is outstanding, unlike Oasis dead pixels aft screens.
It makes for an excellent viewing experience, and the Jacuzzis open!
Just amazing, I wish I had the time to watch a full movie on this incredible screen!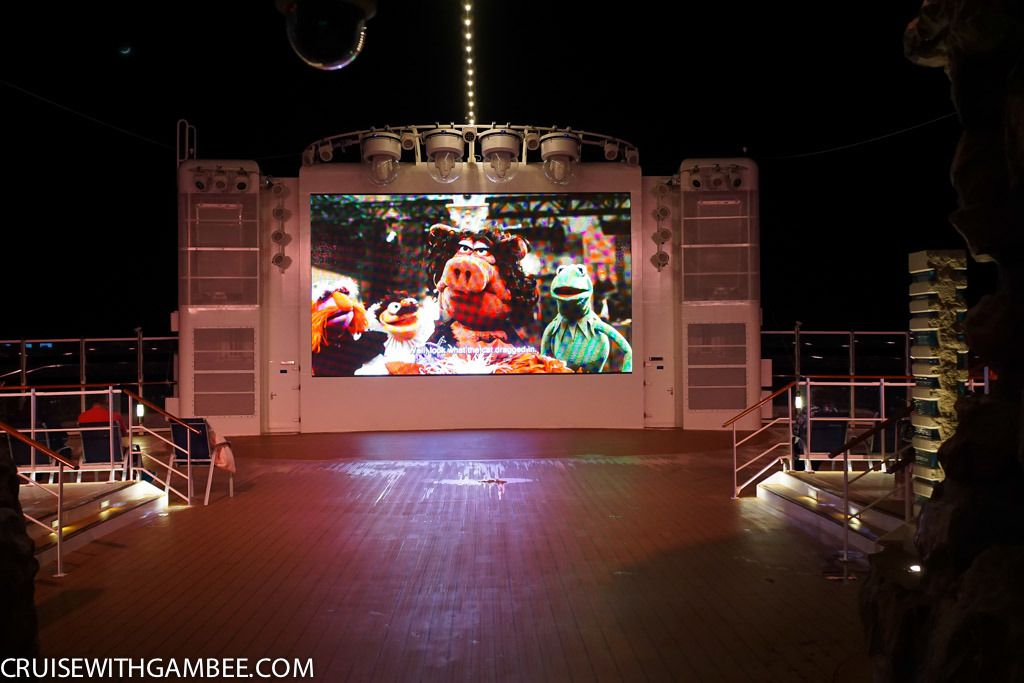 On the way out.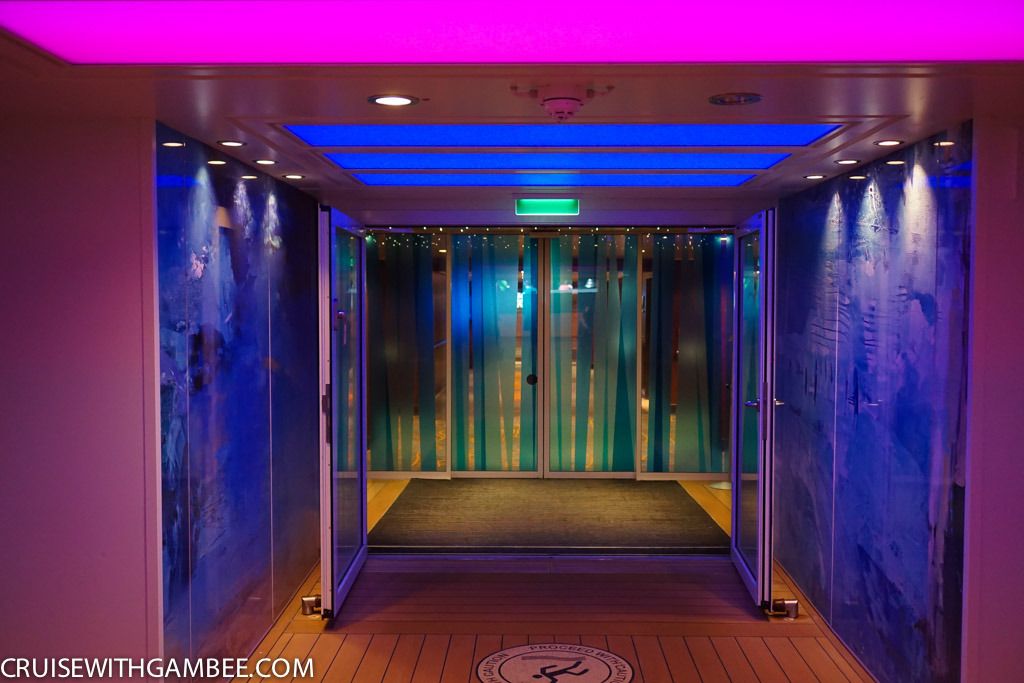 I am not sure if I have talked about this yet, but I will mention it anyway. The running track is in a really bad place, mainly because there is a lot of traffic in that area. To make things worse, there is a place by the arcade with tables and chairs. Most smokers in the morning would go there and sit and smoke. So basically every time a runner would go past them they would get a nice cloud of smoke to go through. NCL should rethink that area.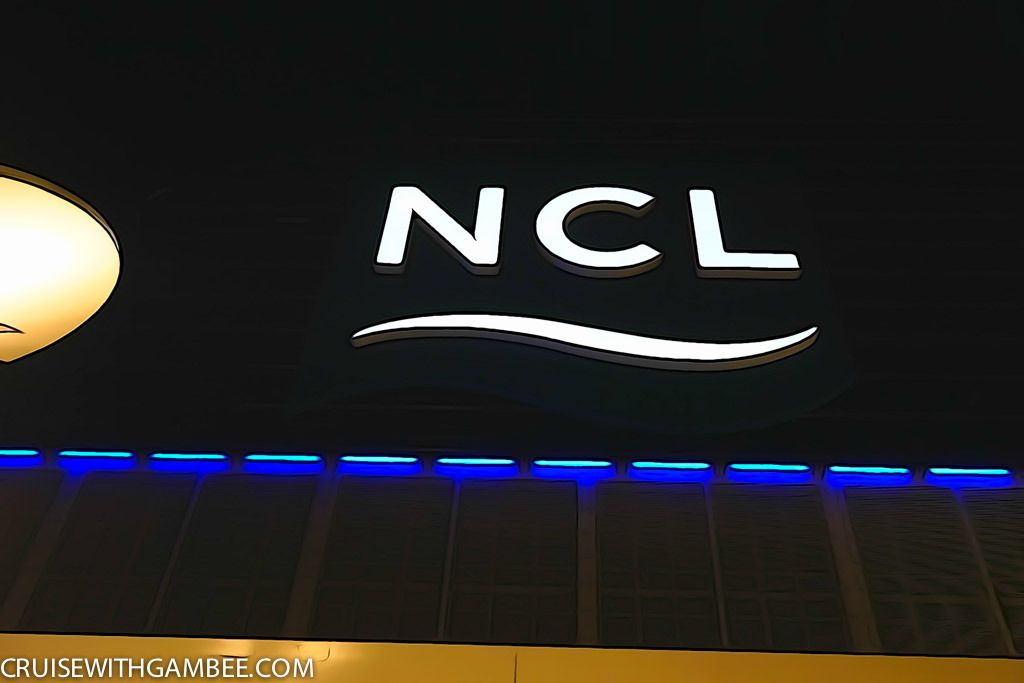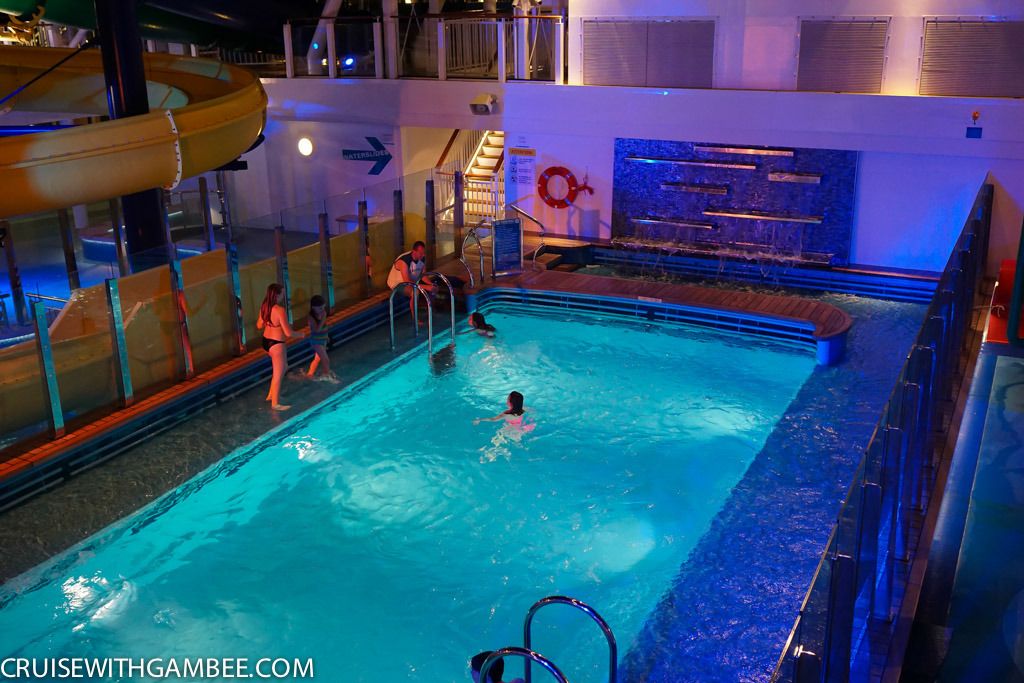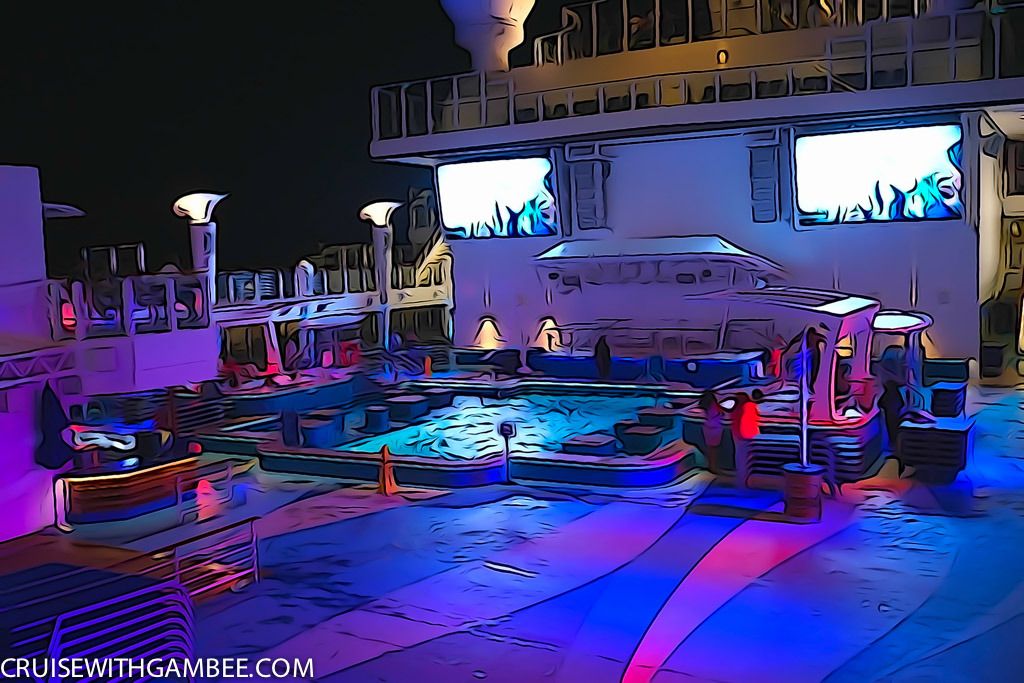 I never got going to the marketplace. Quite honestly, that would be a nice place to add more loungers.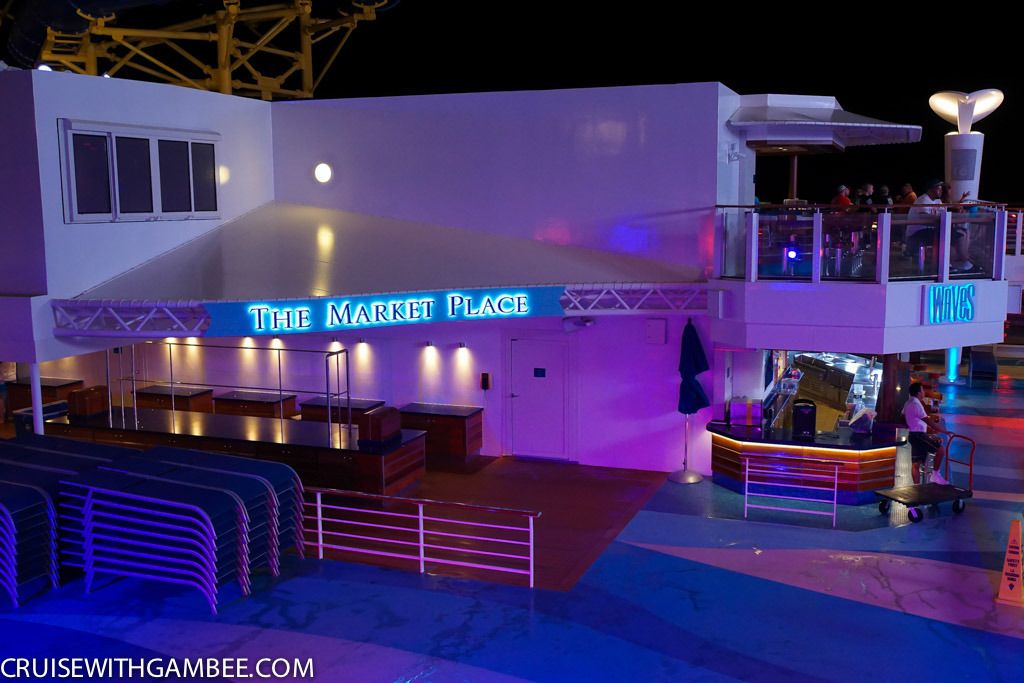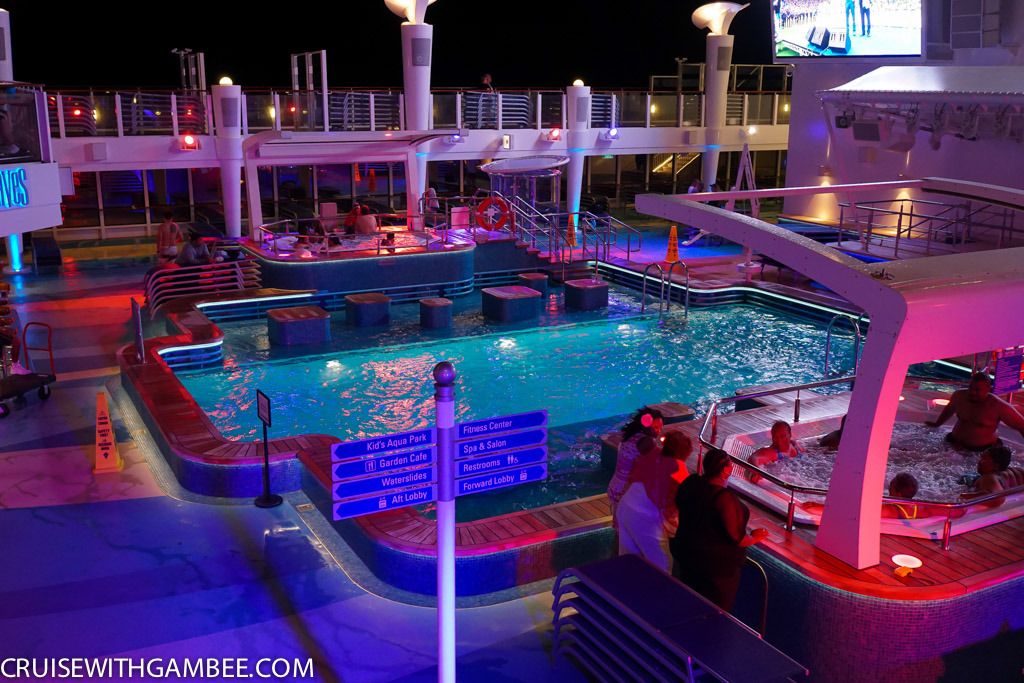 We were supposed to meet up with the group later on, so we went to the Pub to check out what was going on.
The Pub entertainment is to die for, he is just great! He is really engaging, and he sings really good music. Ex, cats in the cradle, Sweet Caroline, I'm a believer. And he is just a very funny guy.
I have no idea how many hats he must have behind that keyboard.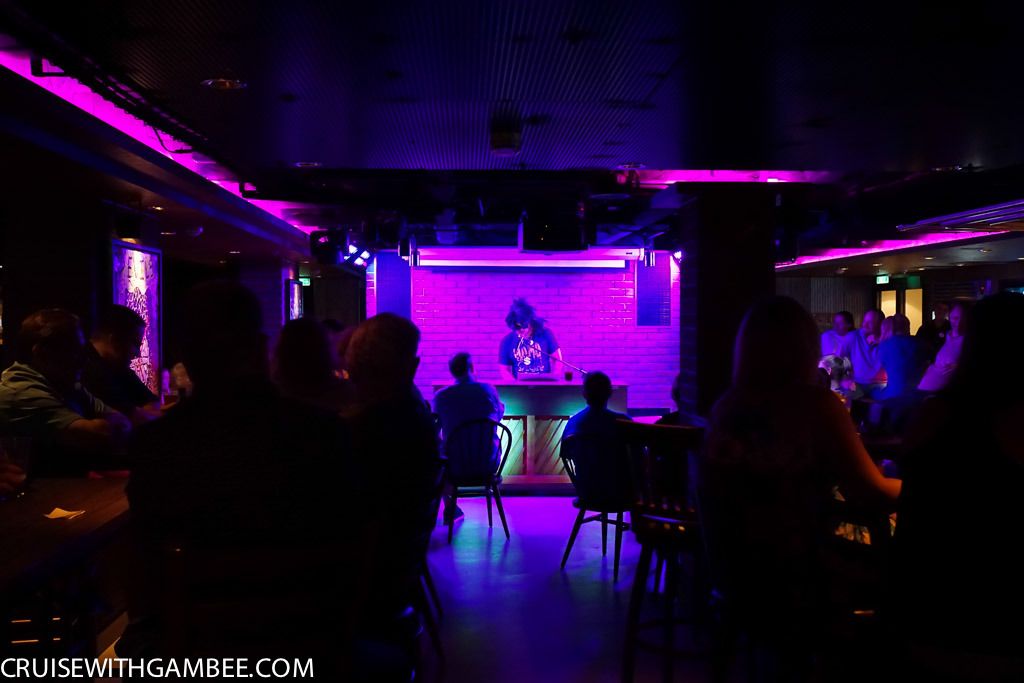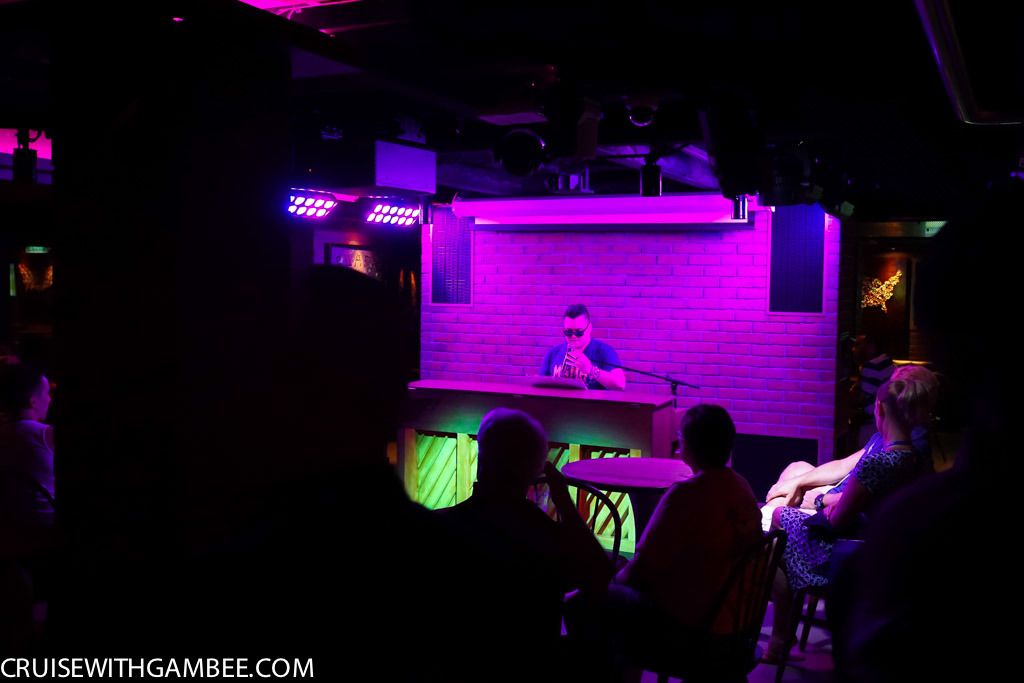 I got my usual. Still had a little of my dinner martini.
We enjoyed our time there.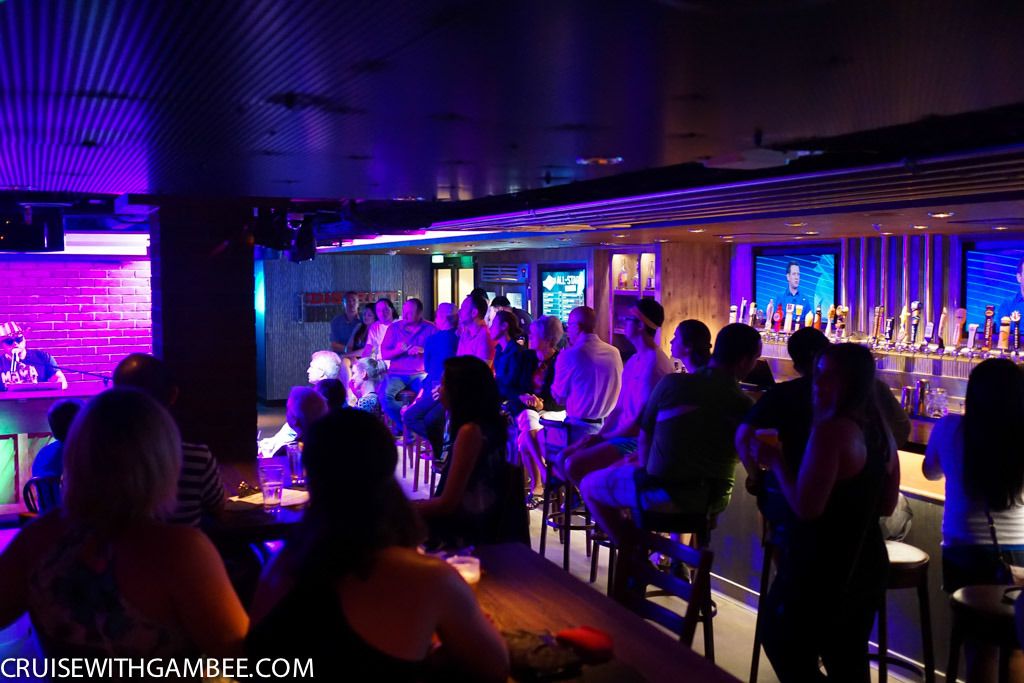 There was a couple fighting there, but it looked like was going to kill her. All she was trying to do was to calm him down, and talk to him. They eventually stormed out of there.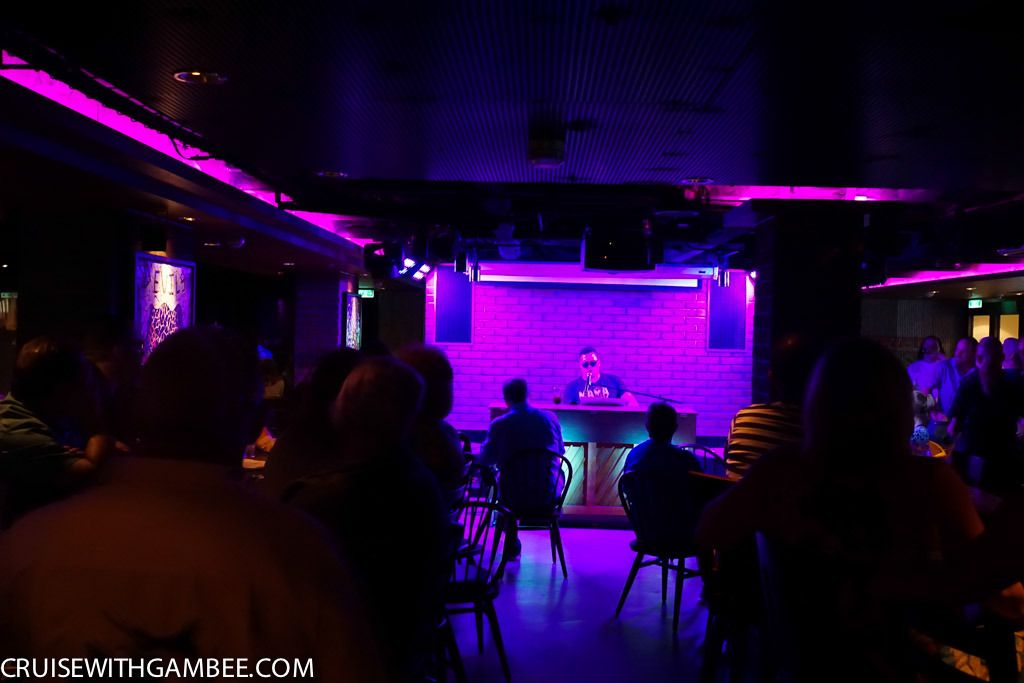 At one point someone farted really bad, and the group in front of me tried blaming it on me. I told them, no, no, no, I take credit if it's mine, this was not me
. I am pretty sure it was the guy's wife, she looked quite suspicious.
Dance girl!!!
Then we went to 5 o'clock bar and met with the others in the group.
I am not sure who's drink that is, maybe mom's?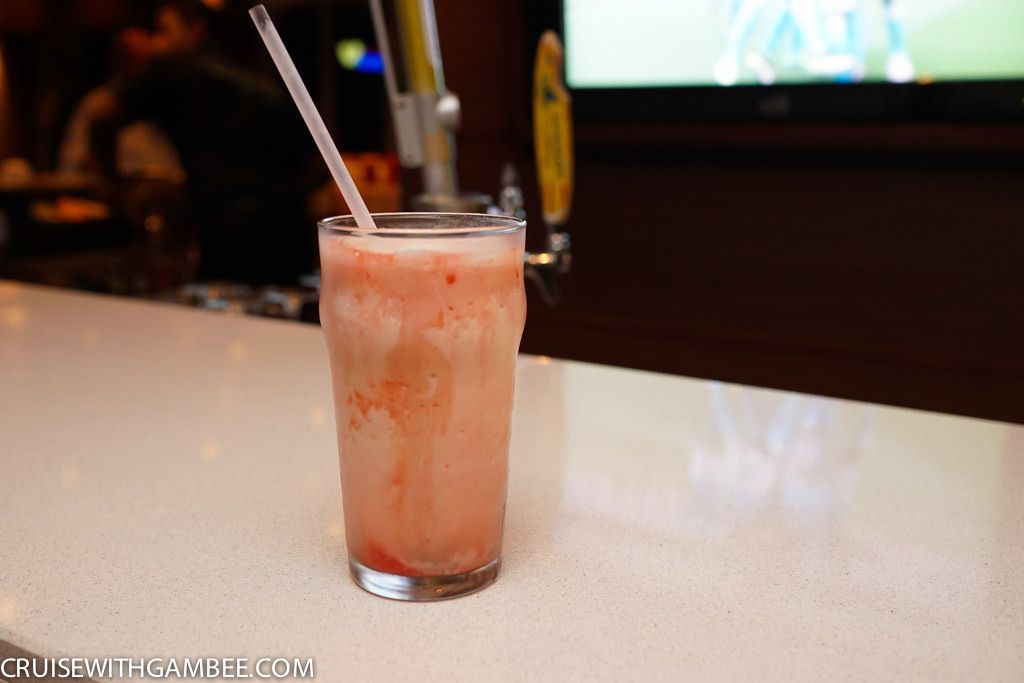 A cargo ship in the distance.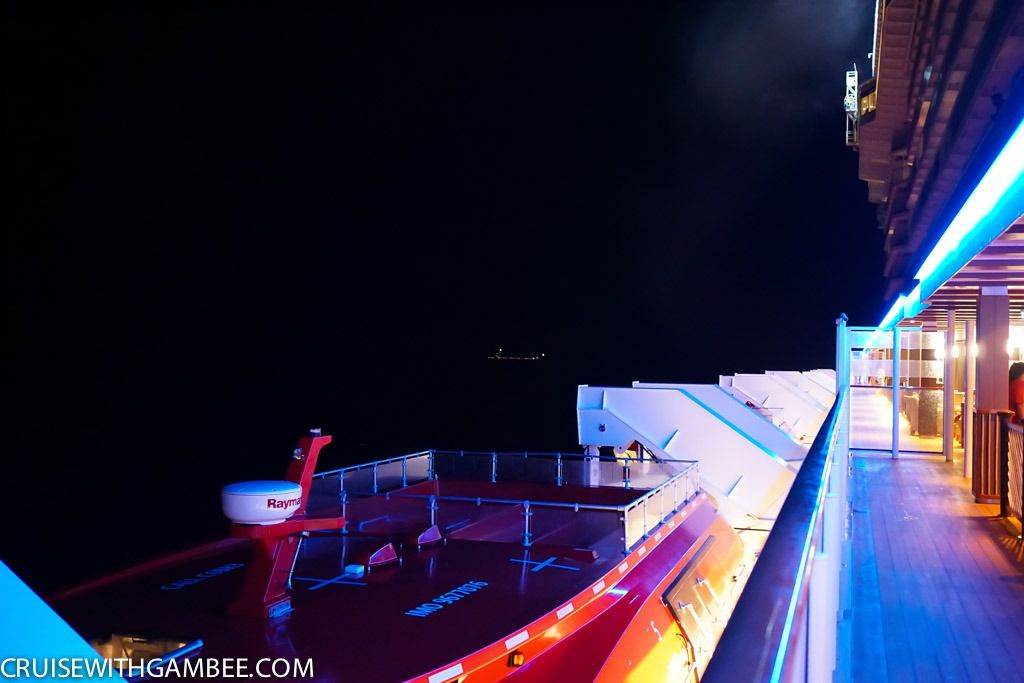 He goes by the chocolate cowboy, what a character
I stayed at the bar until around midnight and so did mom this time. I kept asking her if she wanted to leave, but she said she was having a good time. The problem is that I can have a dirty mouth and a very dark sense of humor. While she is well aware of it, there are segments of that humor that I still keep to friends only. So it was hard restraining myself from sexual humor.
They were all mad at me for getting a beer, LoL. I know my limits, and I was quite close to it!
Ty and I. Great times!
It was really funny, Ty kept asking me about Vibe, and talking like it was some kind of exclusive club. I kept reminding him that he had his chance to get it.
He took this pic

After some time we went to bed, the next day was a port day and I wanted to make sure that I got the most out of it. Before leaving we all agreed to meet in the Atrium since we were all going to Coki beach the next day.
When we got to the room we had a big surprise. Actually, when I opened the door, I thought I was in the wrong room. Now it is unclear who actually send this to us, mainly because we had a card from Sean and Ro. Ro told us that she informed her manager and that is how it started. And that makes sense, because she was actually the only one who knew it was my mom's bday. Then again, NCL does have her birth date.
Either way, she was so happy about it, and I was grateful that they did that for her. It was a really nice of them.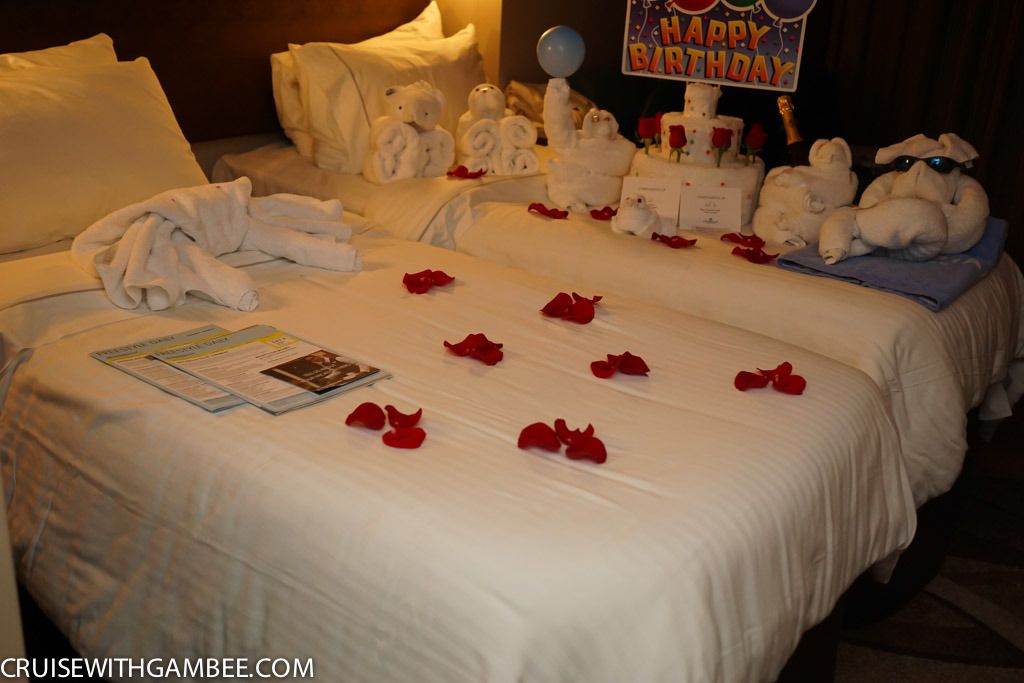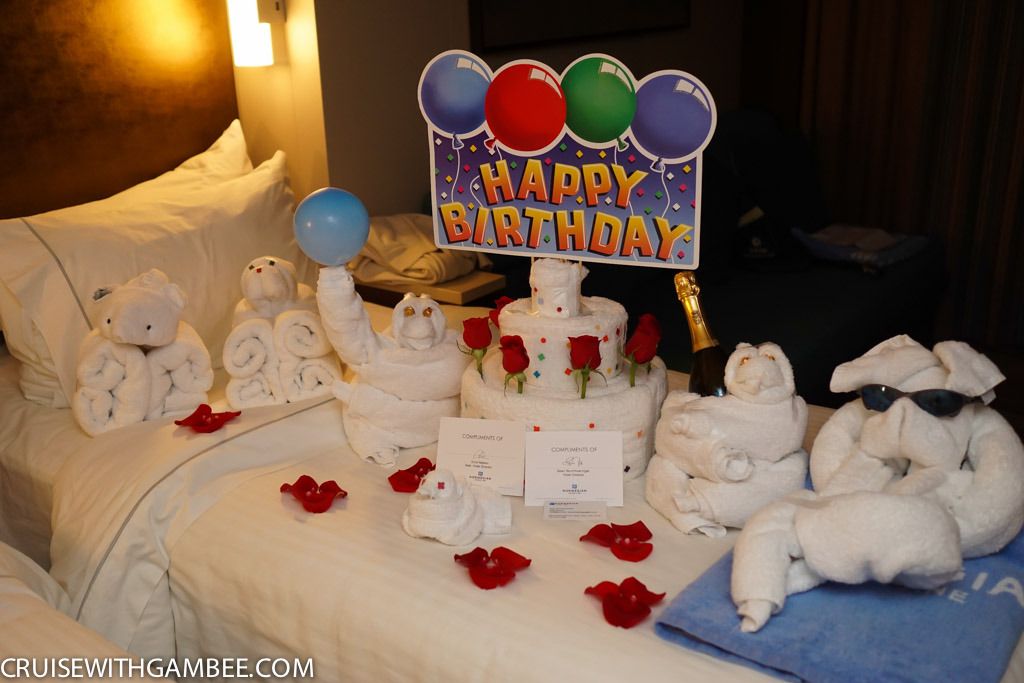 And please do not forget about John, our cabin steward. Who was most likely the one who had to this.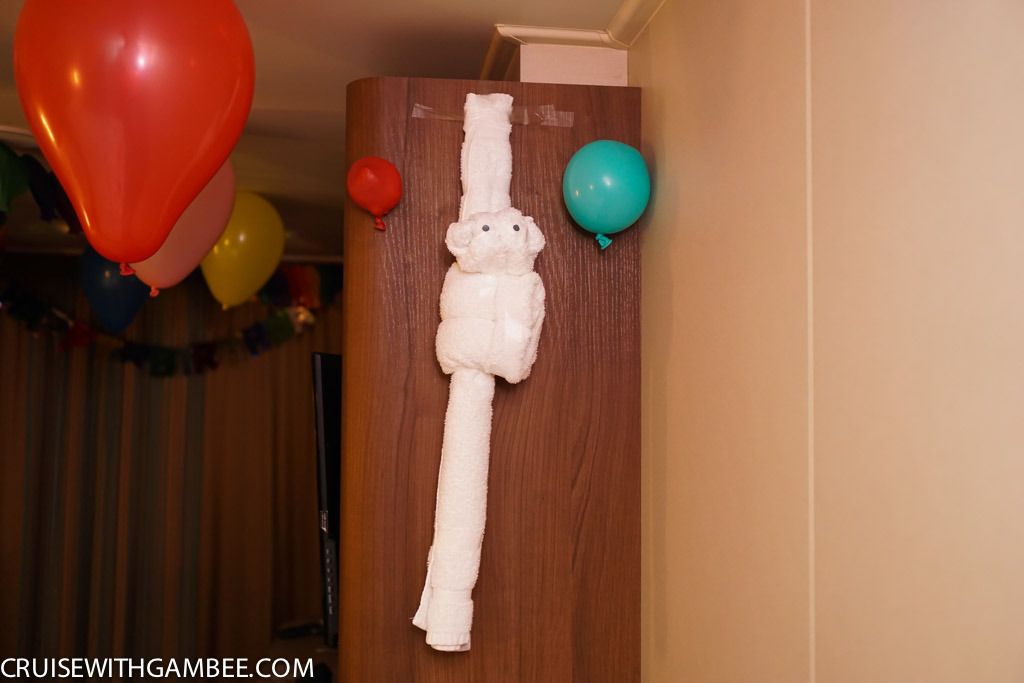 I moved all them to the sofa where they stayed for the rest of the cruise
One thing to note is that I am not fond of the rubber smell from the balloons. That night I was too tired to do something about it. But eventually we took them all down.
It was the hell of a day, one for the books and never to be forgotten. And even better now that it is all here for everyone to enjoy
Next up, St Thomas with the gang!
Day 3, end.