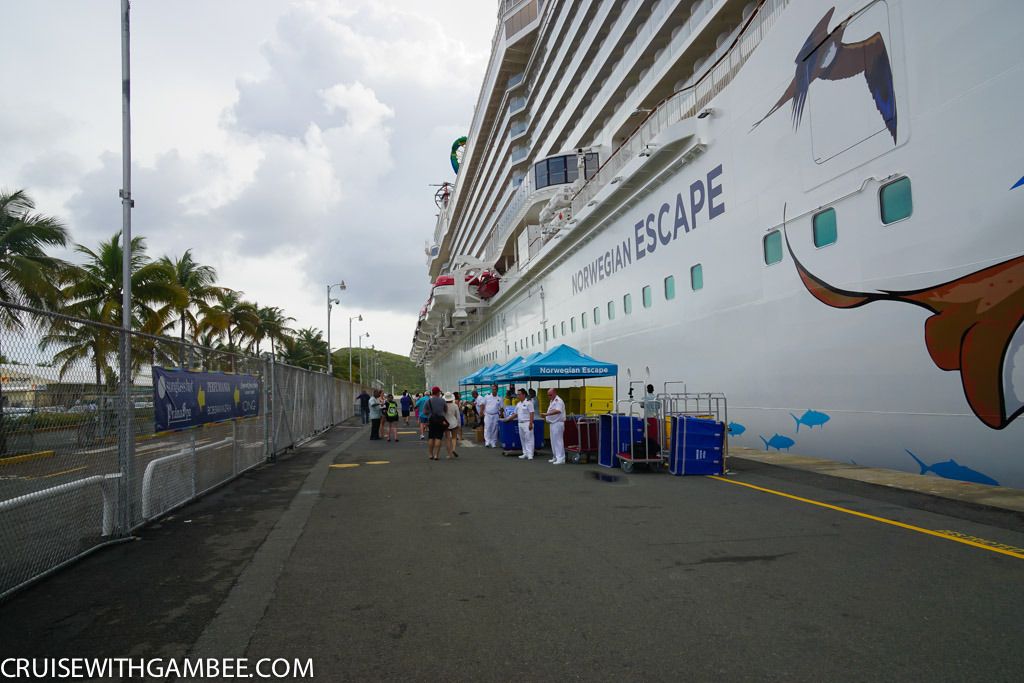 I miss the welcome back parties that NCL used to have when boarding the ships. Now they just have some speakers there.
They do have cold water and towels there, that was nice.
The lady there was standing there when all that water just started coming down on her, she got soaked. I guess this guy just finished the job so no one else got wet
It was a bit late, and most people were already on board.
They had dancing classes there, they do a lot of activities here.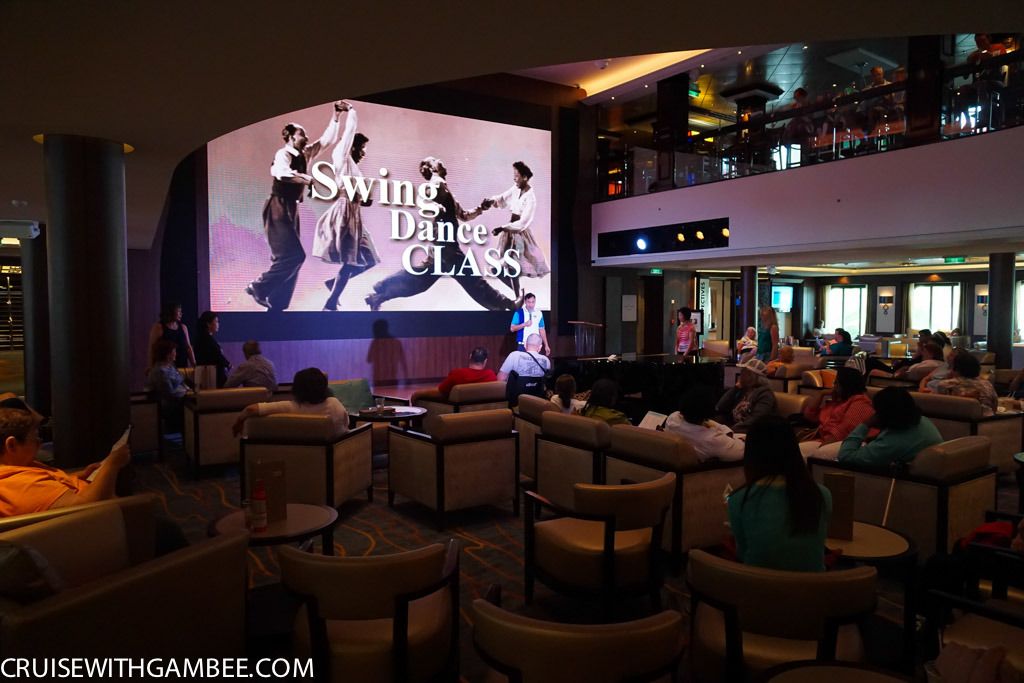 Back in the room. I bet Senor Frogs had a busy day.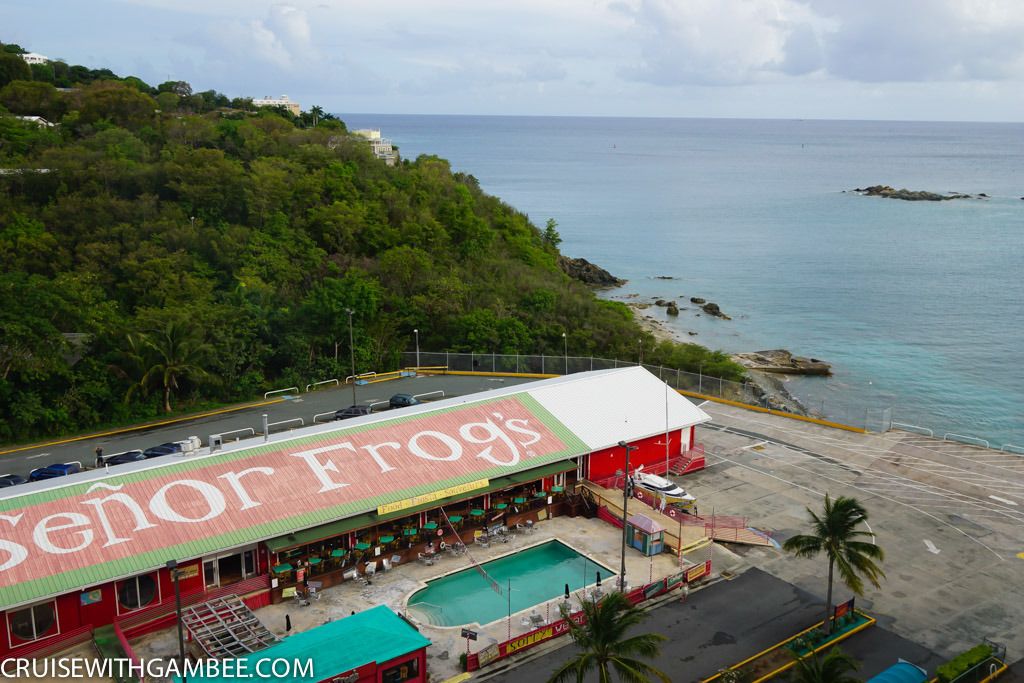 Paradise Point.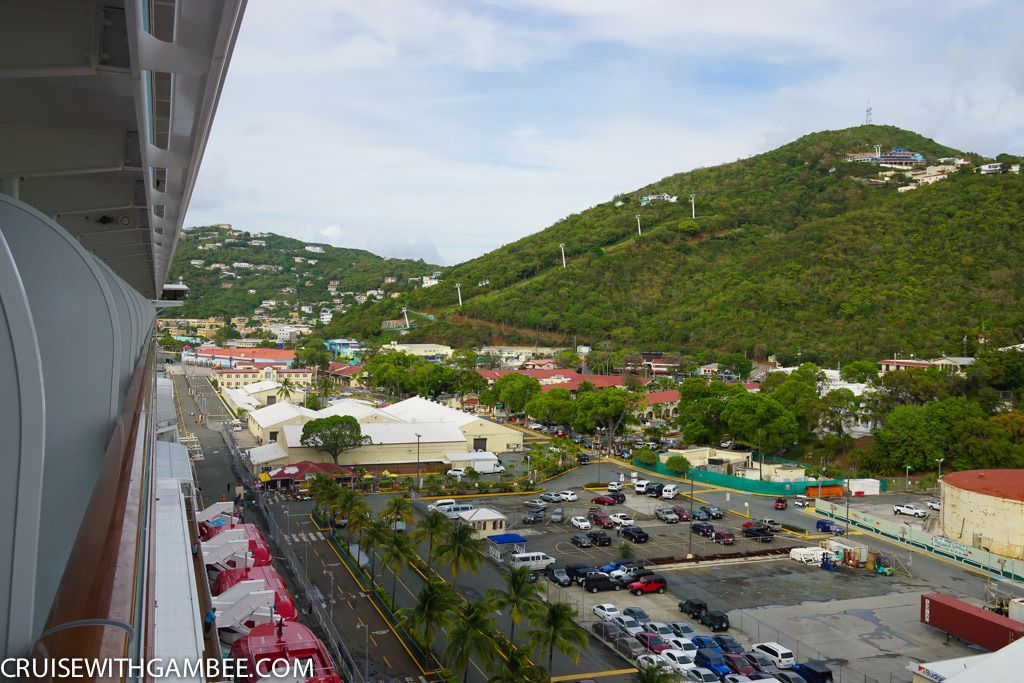 After we boarded mom wanted to try the water slide, so that is what we did.
She was loving it!
It is a shame that I did not angled the camera in a good way, I never got her in the frame.
So much fun, she loved it! I think she wanted to do it later on during the cruise, but we never around to do it.
Following the water slide we went to Vibe to enjoy the sail away with some drinks.
We met a lot of cool people that day. We were all sharing our stories of the day, and whatnot.
We just waited there for the ship to leave port.
And all I could think about was "Where is my main camera???"… Then again, I think the the GoPro did a good job that day.
Good bye St. Thomas!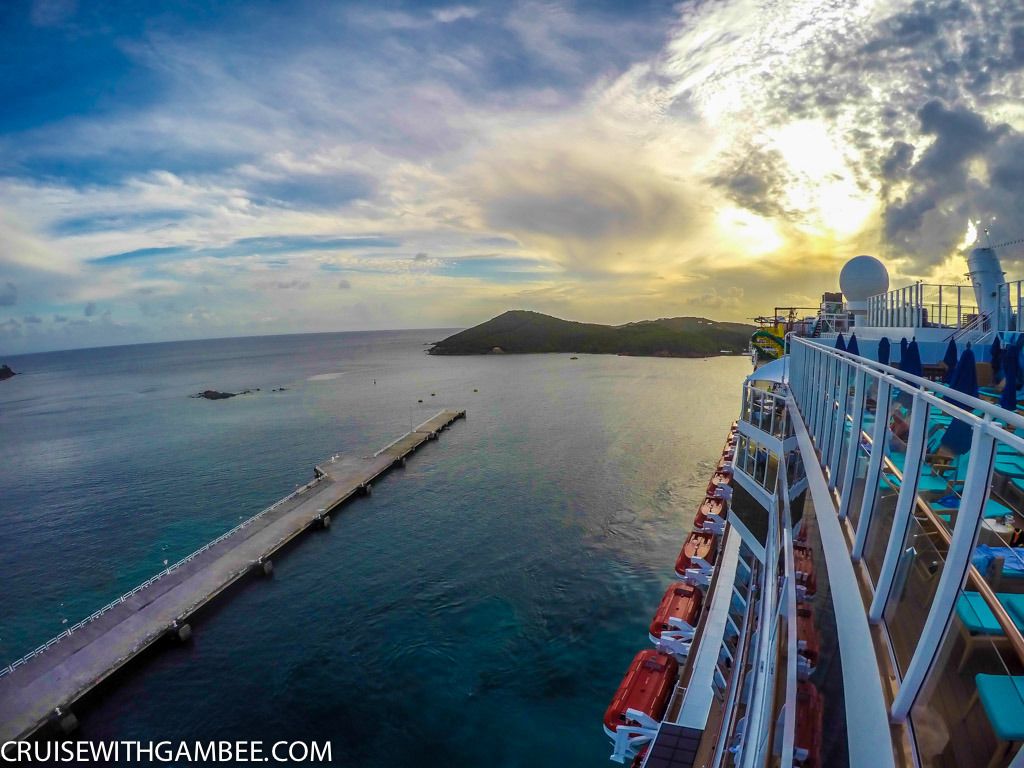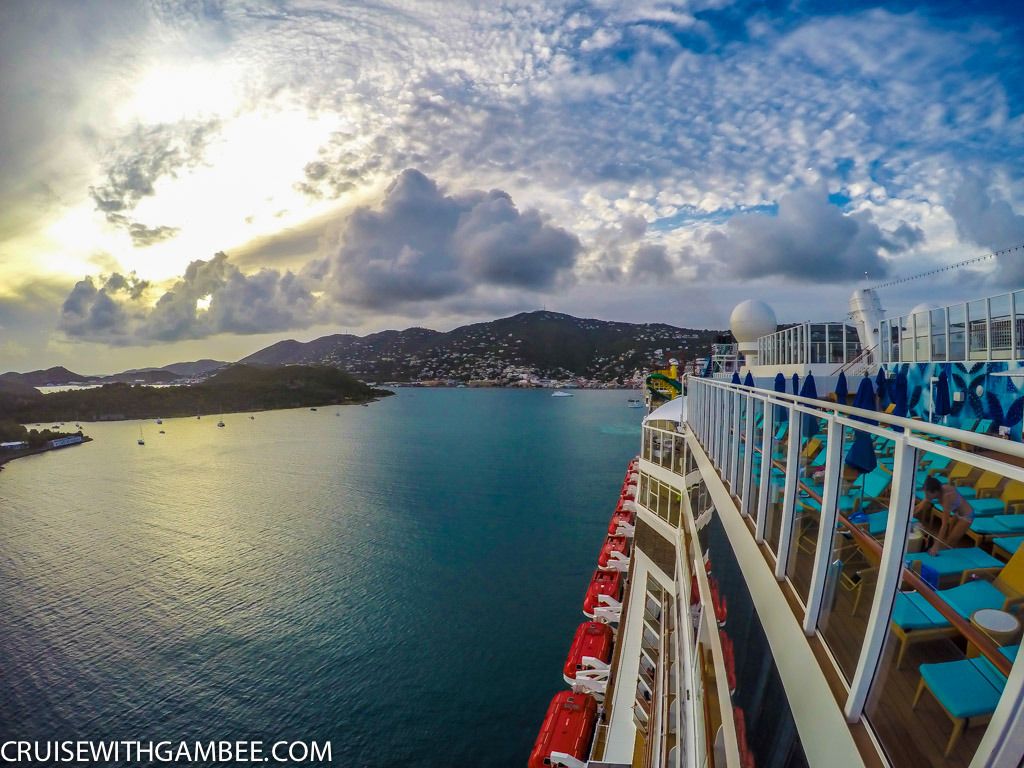 Just look at this photo. Although, keep in mind that I always add some color and contrast to all the GoPro pics. Some would say its too much, but I love it!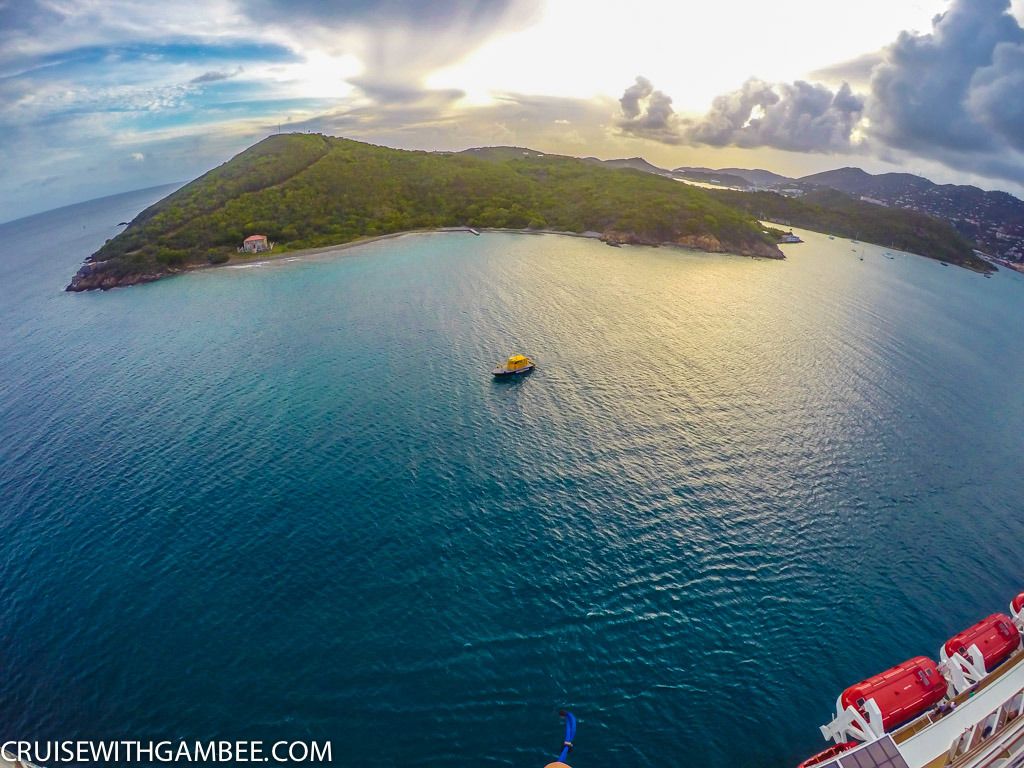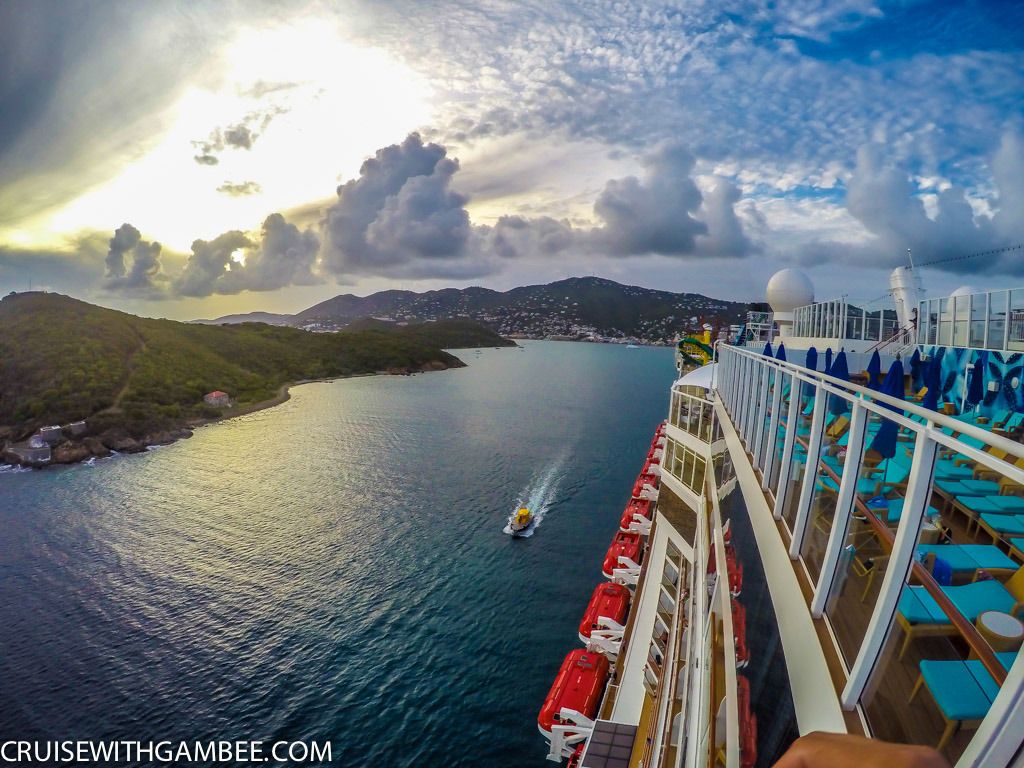 I wish I had the other camera with me. There was a lady throwing bread from her balcony to the seagulls, and they would just catch it in the air. It was really neat! But so much for their zero tolerance objects over board policy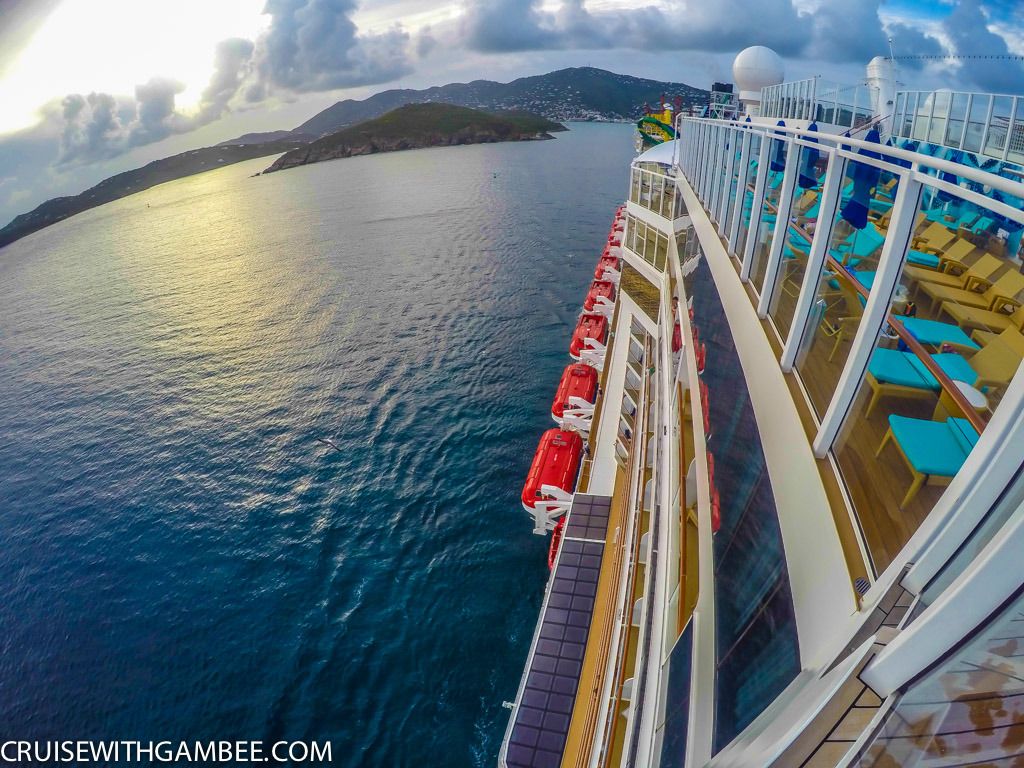 You can see a lot of the seagulls there. The lady is the one in white.
I have a lapse of a couple of hours where I have no pictures. I guess we stayed in Vide during that period of time drinking and just having a great time!
Back in the room, I organized my bed, and we left to go party.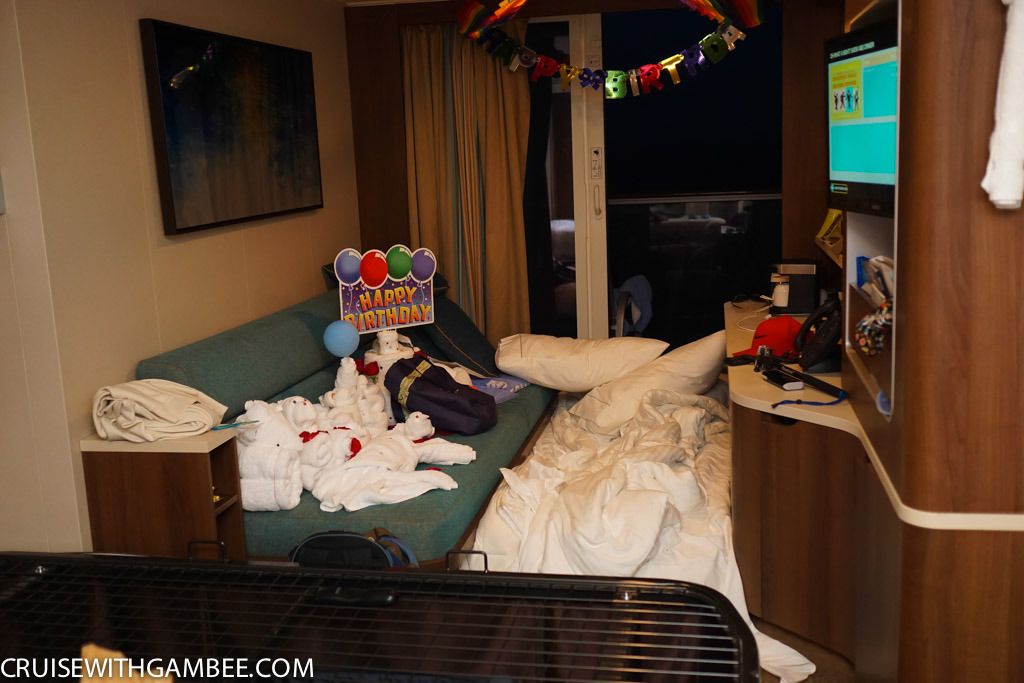 Mom went to watch the Brat Pack and I went drinking with the gang.
my long island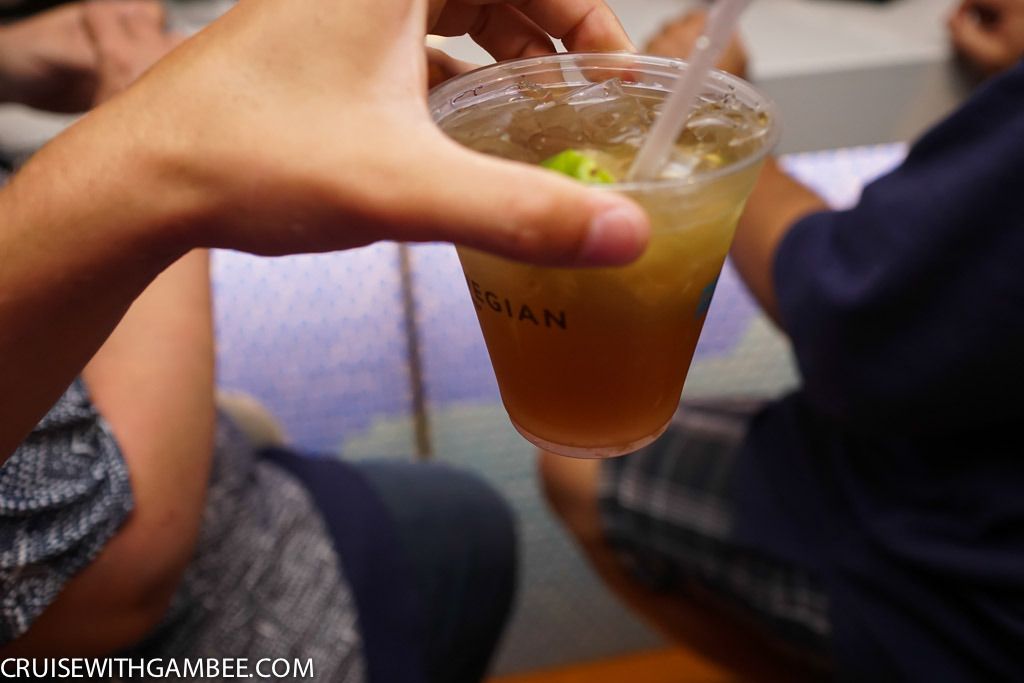 We were having a great time with the chocolate cowboy!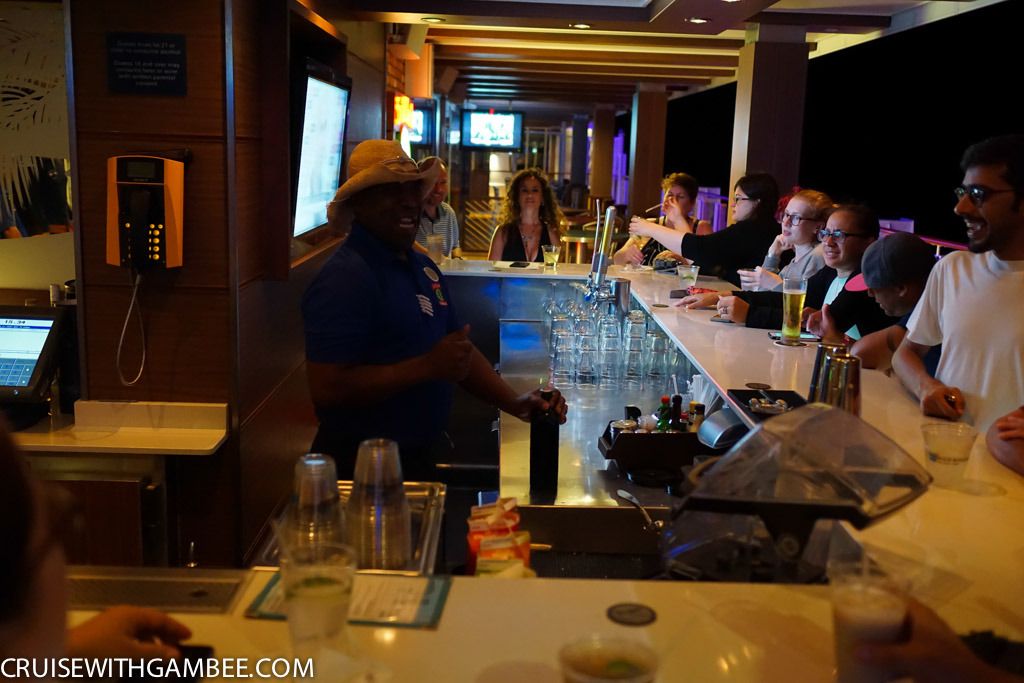 Just engaged party shots! Such great memories!
I caught some birds flying near us.
I am actually quite surprised that I was able to catch them on film.
I have no idea who the owner was, all I know is that I have the picture
Looks like a mudslide.
We were all pretty tipsy by then.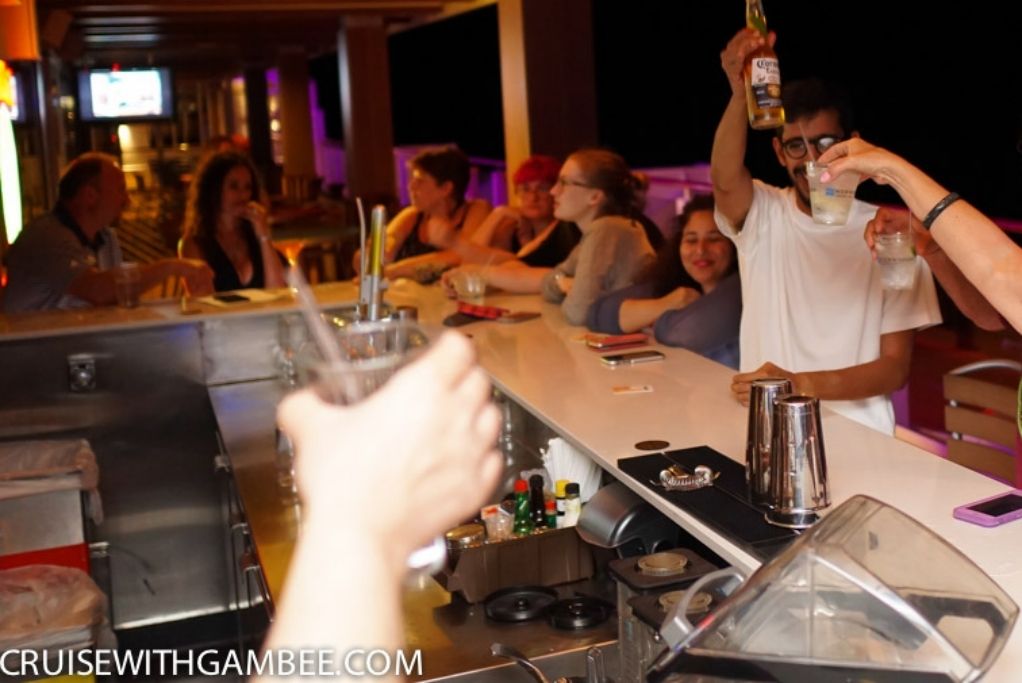 We were all starving and had a our share of drinks. So where do you go to eat when it is late and you're intoxicated?
O'sheehan's right?
So that is where we went.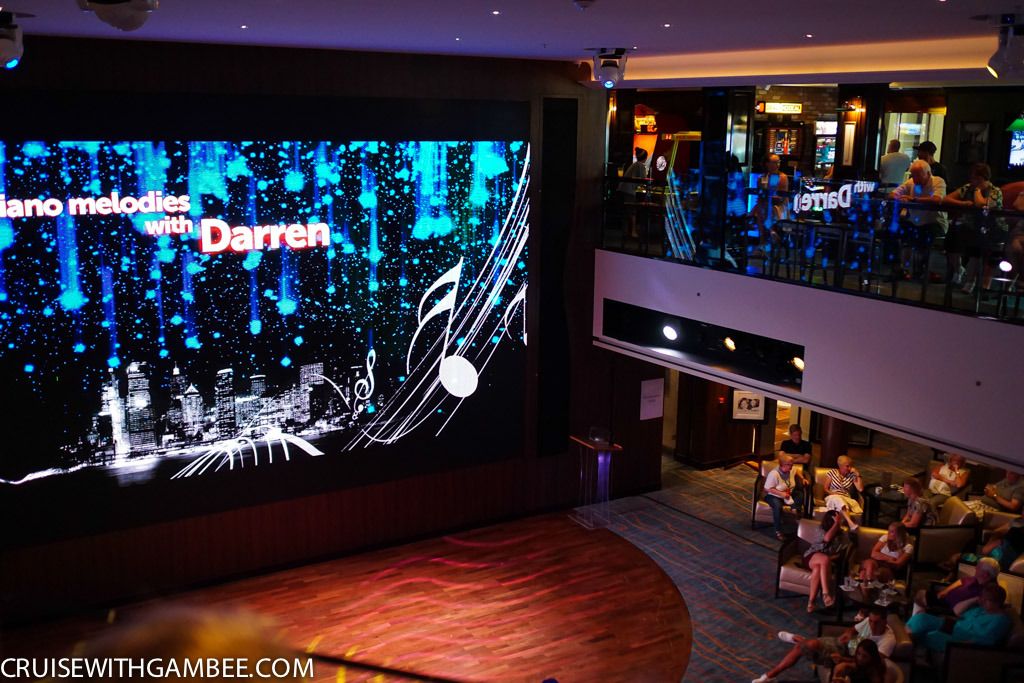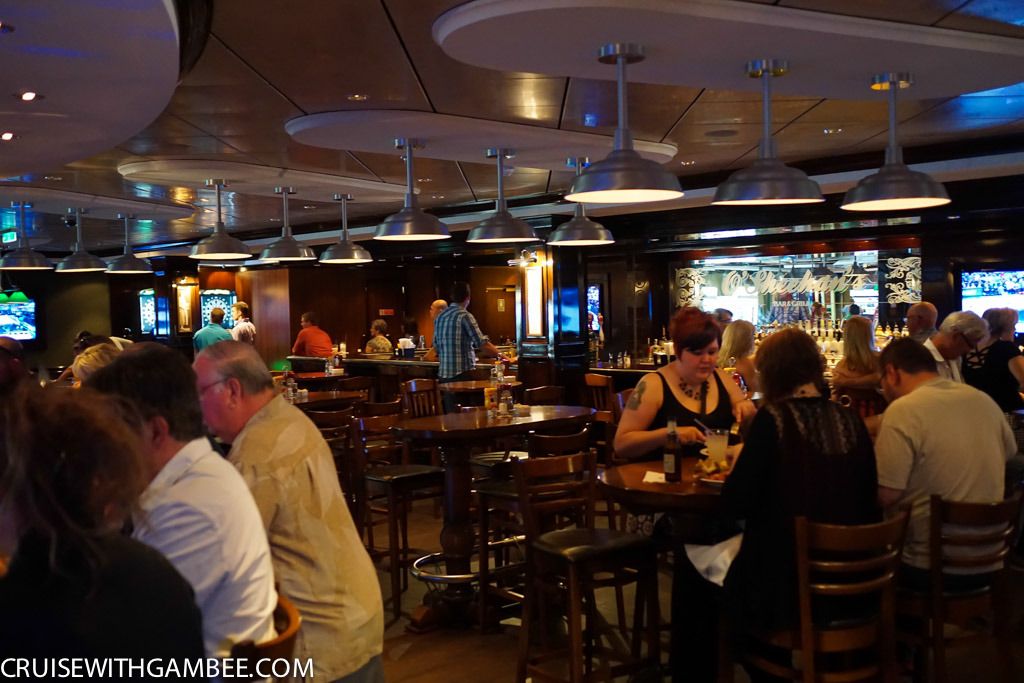 Here are the menus,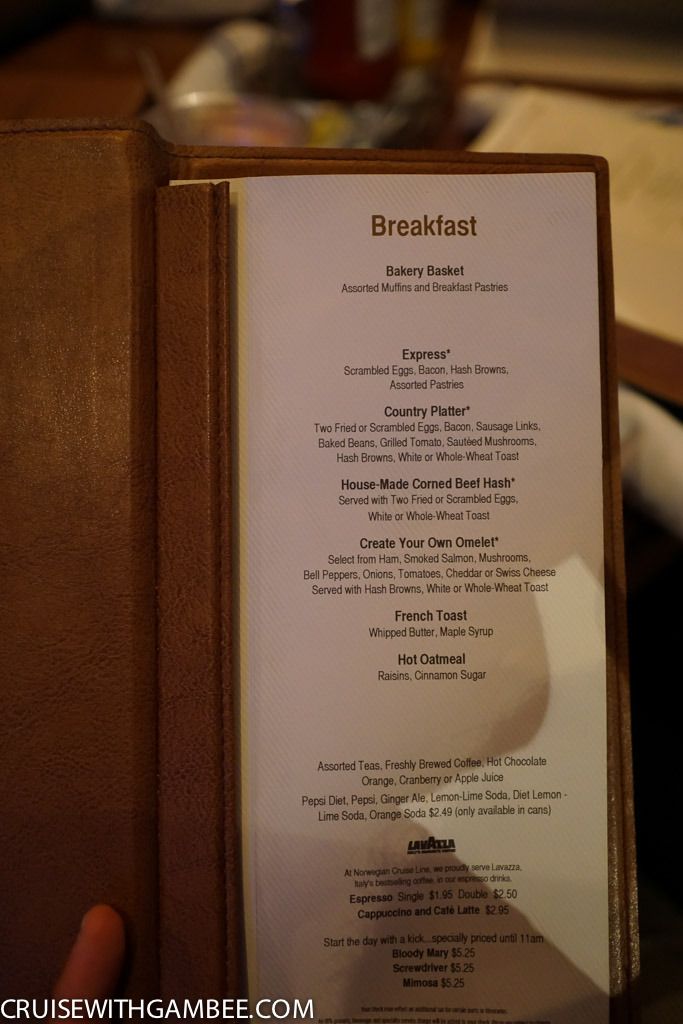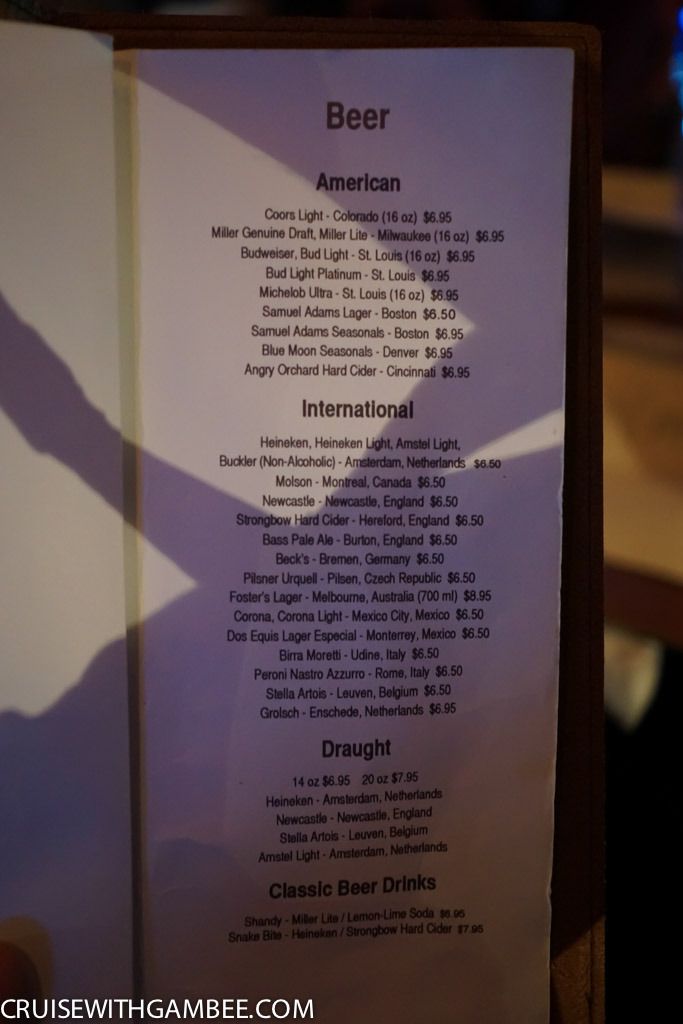 At one point they brought us shots, courtesy of someone in our group I think. I don't even know where the liquor was coming from, all I know is that it was endless.
I got a delicious burger, or maybe I was starving. Who knows
It was the blue cheese one.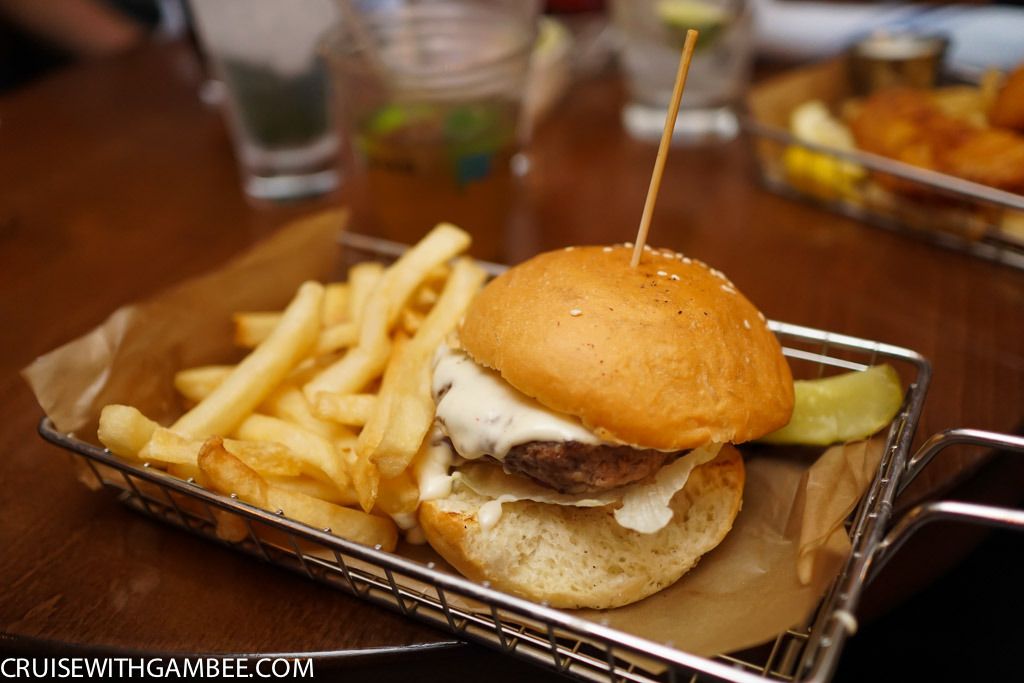 Someone got fish and chips.
And wings and a hot dog from someone else.
Good Food.
After eating, we decided to leave and check other areas of the ship to have fun at.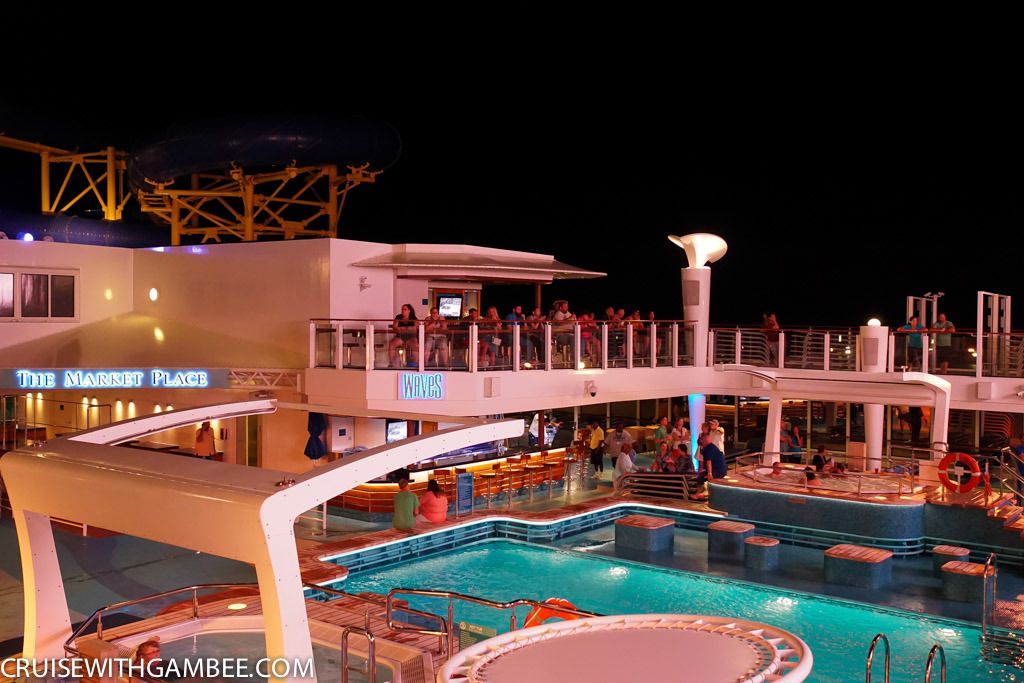 We thought they had a party in H2O, but when we got there we noticed that a kids movie was about to start. So we just ran out of there! It was not a good place for our loud mouths
By the way, that movie is soooooo cute!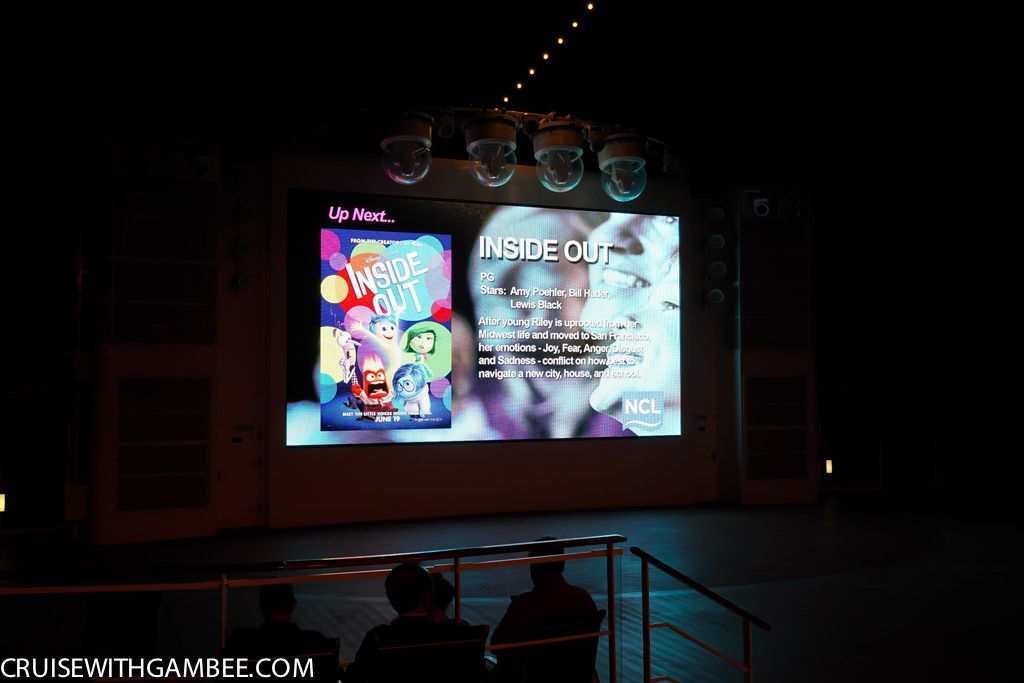 I suggested we try the beer pub, there is no way we could not be ourselves there.
It was perfect, everyone was having a great time, and enjoying his show.
Here is a short video of that night that Jillian gave to me.
https://www.youtube.com/watch?v=PeDS…ature=youtu.be
What did I get?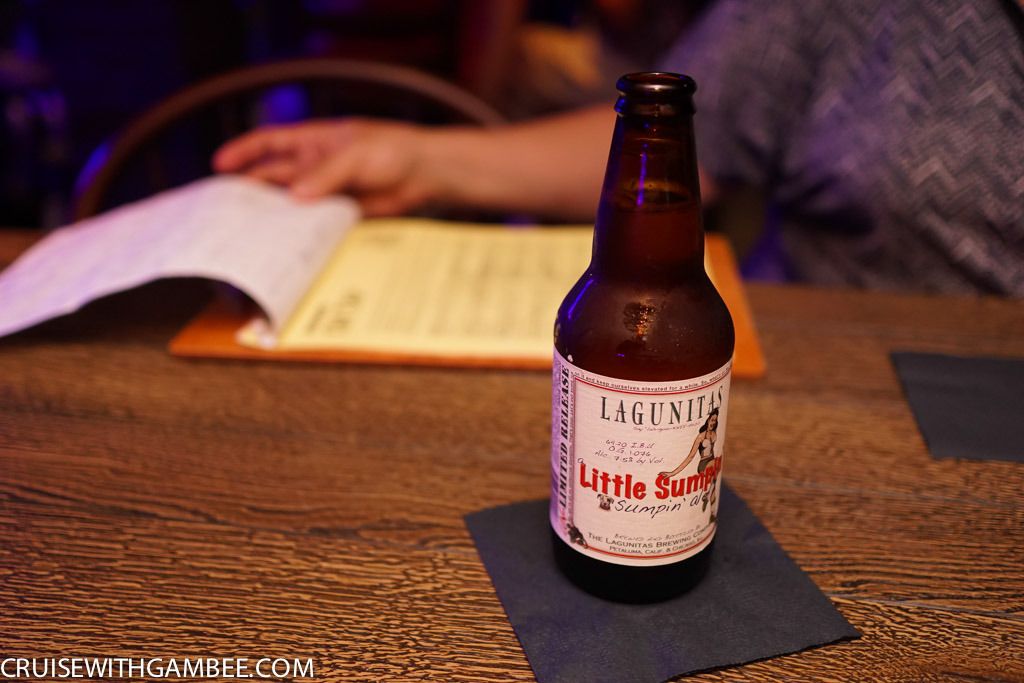 He changes a lot of hats throughout his performance, he a not miss! Although now that I know better… I wonder who is going to replace him?
At one point I noticed that my mom was walking in, and we made room on our table for her. I told her about the active night that we have just had. It was quite funny
Eventually we all tired out and everyone went their own way. It was then that I noticed that for the first time they actually had a movie on the movie channel that I knew about.
It was a miracle! Too bad I don't care for this movie, LoL.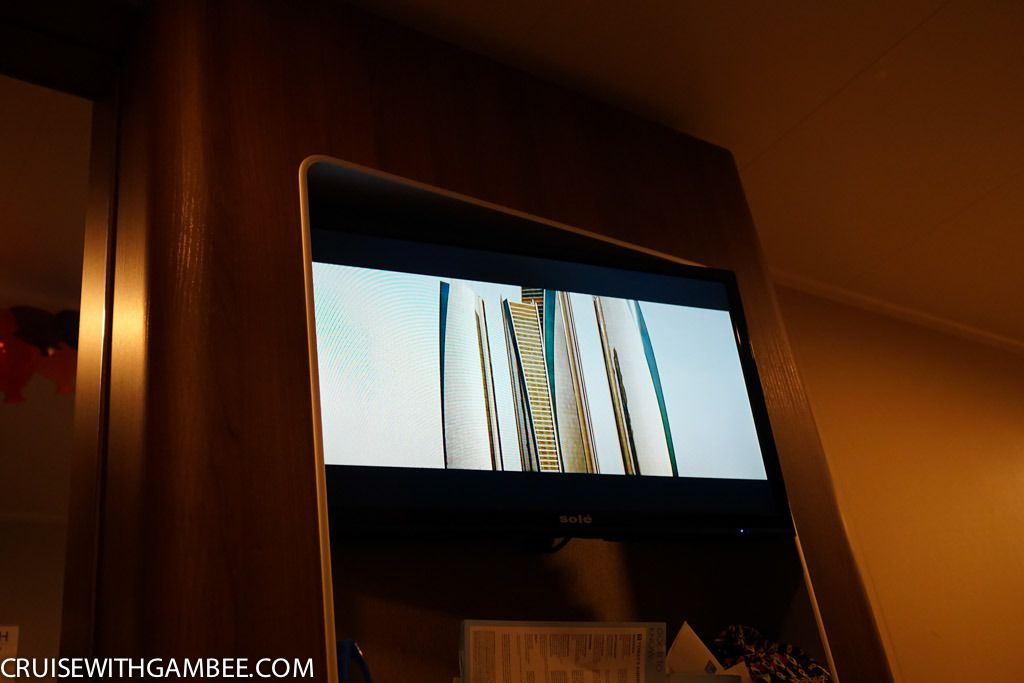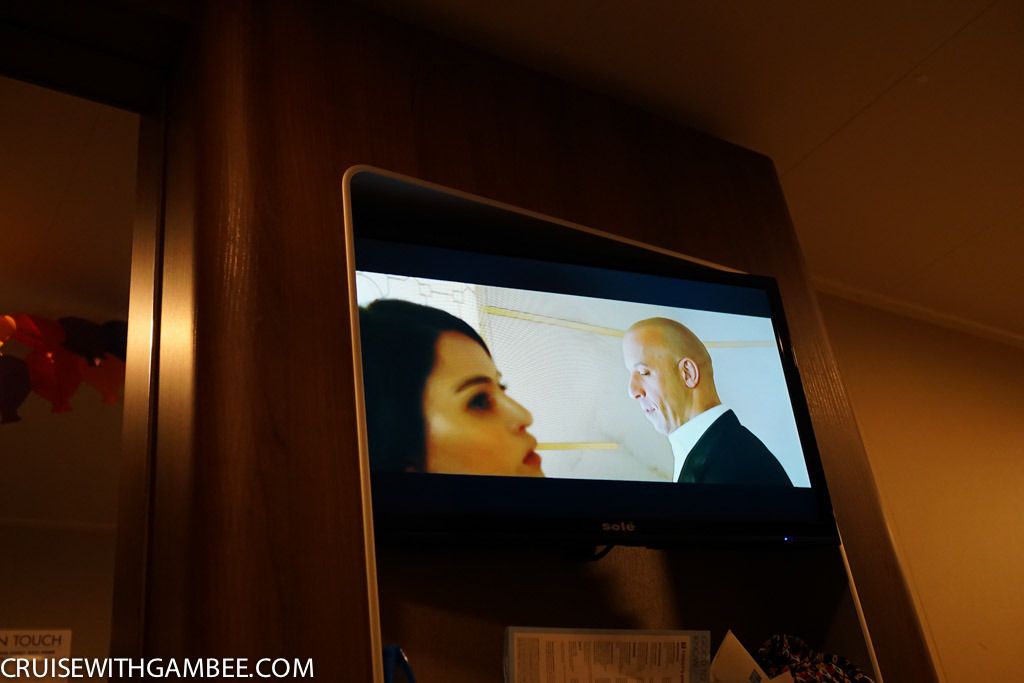 A little mario kart was in order.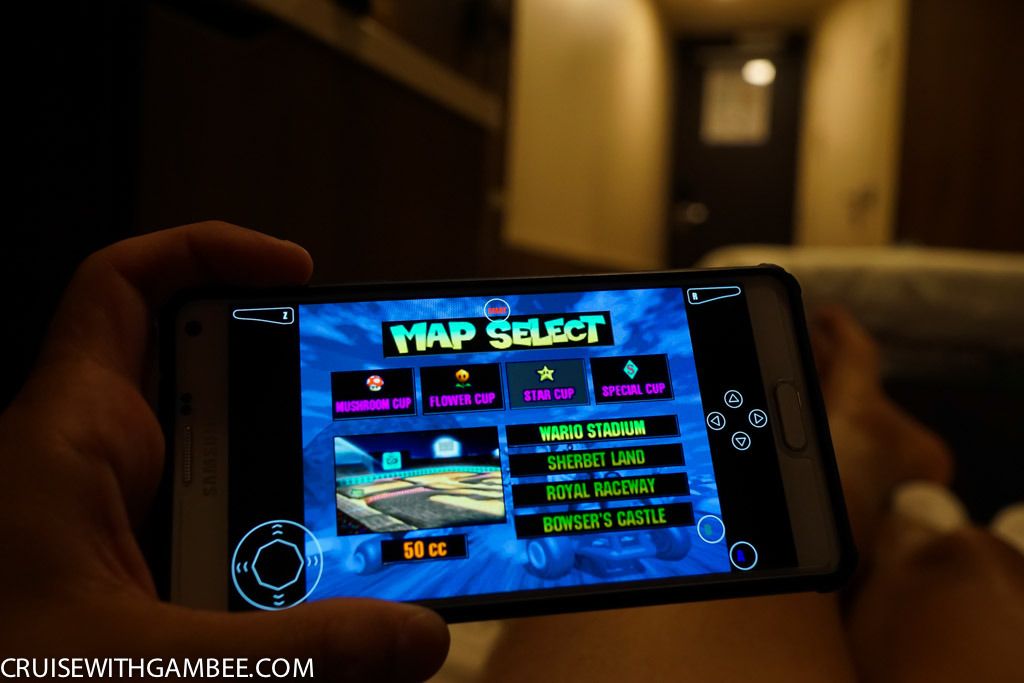 And mom went and got some food for herself.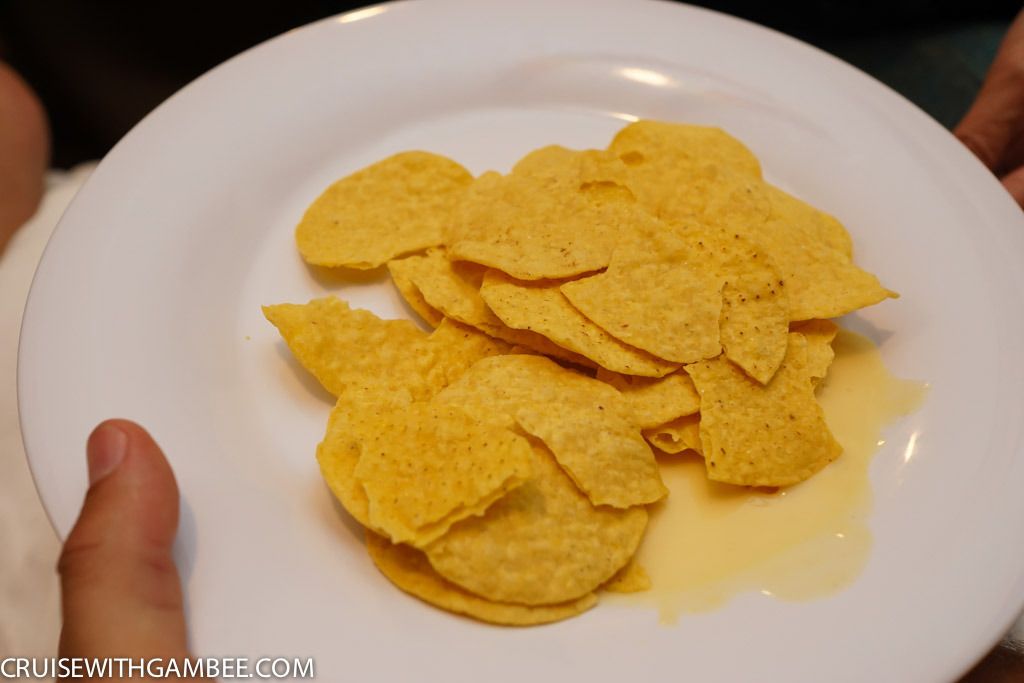 She said the options were limited, then again it was really late.
Mom and I filled the stories that we had missed between each other. I think this has become kind of a ritual between us.
It was quite an eventful and amazing day, I would not have traded a second of it for anything else.
One thing I remember was telling mom that the ship was not rocking the way I was expecting it to. I actually really wanted to have that ship movement, it is something that I truly enjoy during my cruises. Mom on the other hand was super happy about it not moving.
Day 4, End.