I also went up to what they call the AFT Sundeck, and what I call the bouncing noise deck. Really, don't go there. There is no way you can relax with basketballs bouncing all over the place.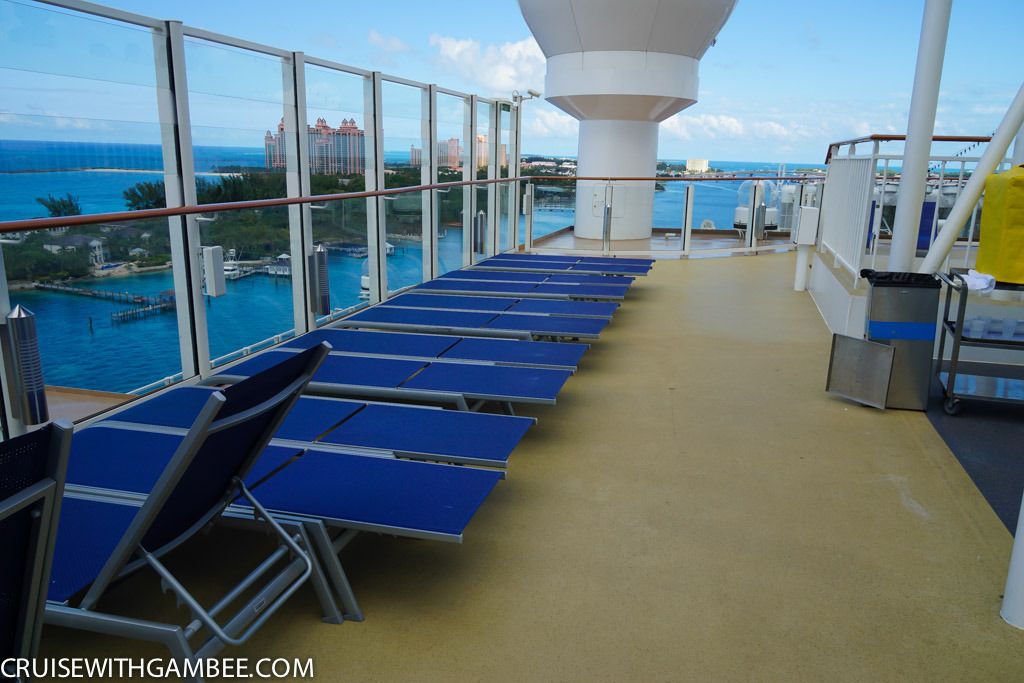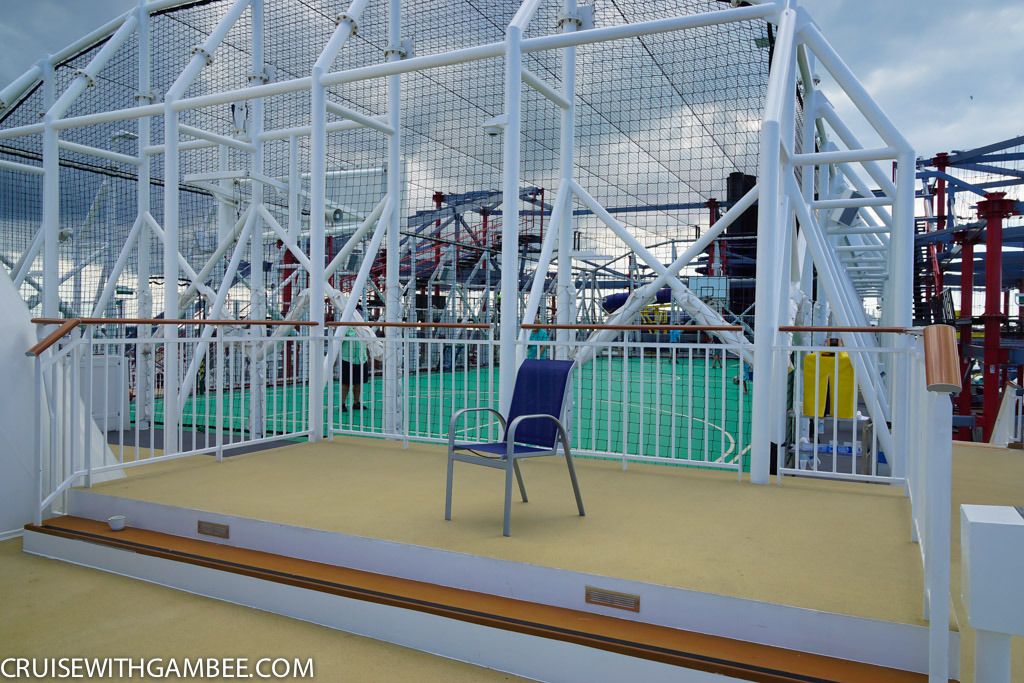 Good view, though.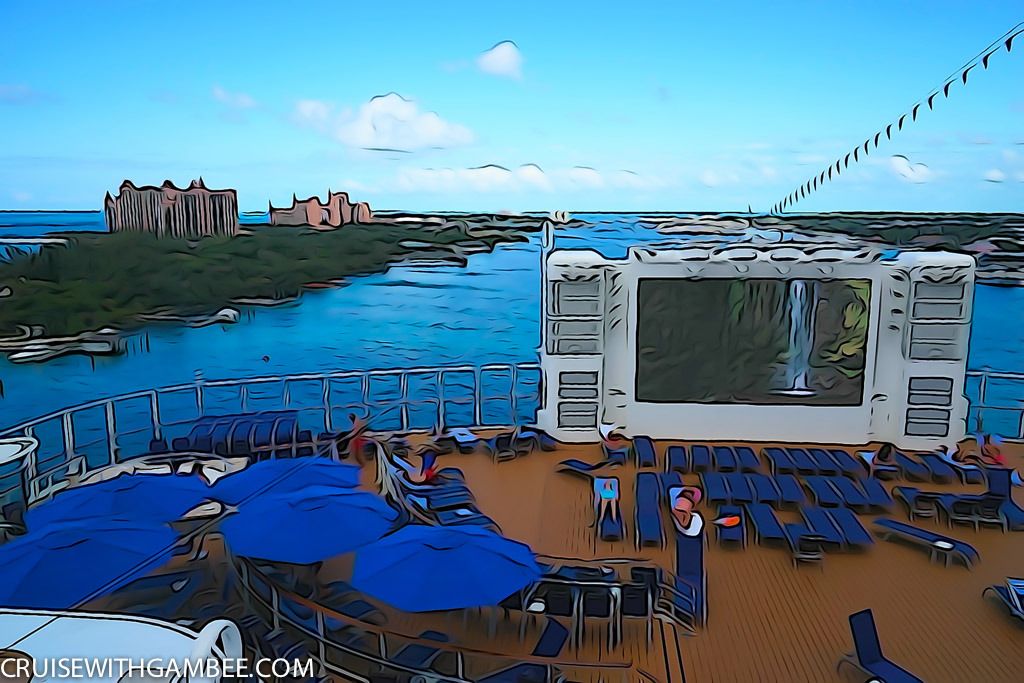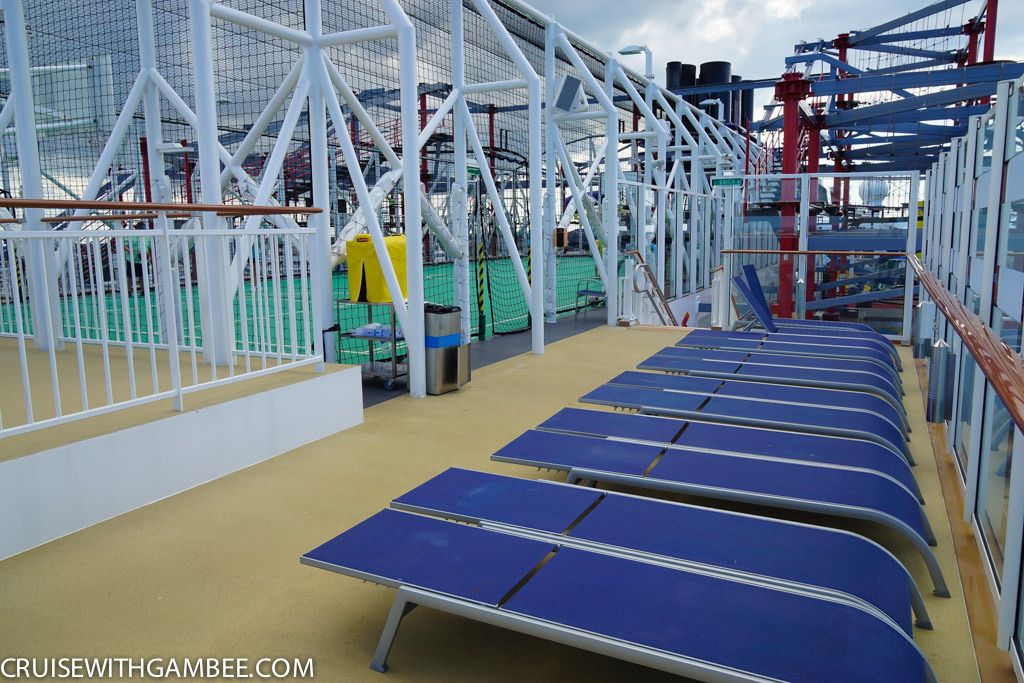 I thought of doing the slide, but the line was rather long. So I just went to Vibe.
Ro noticed that I was not feeling well, so she gave me a mini foot rub. She also asked my mom what was wrong with me. I was just really sore in my tummy.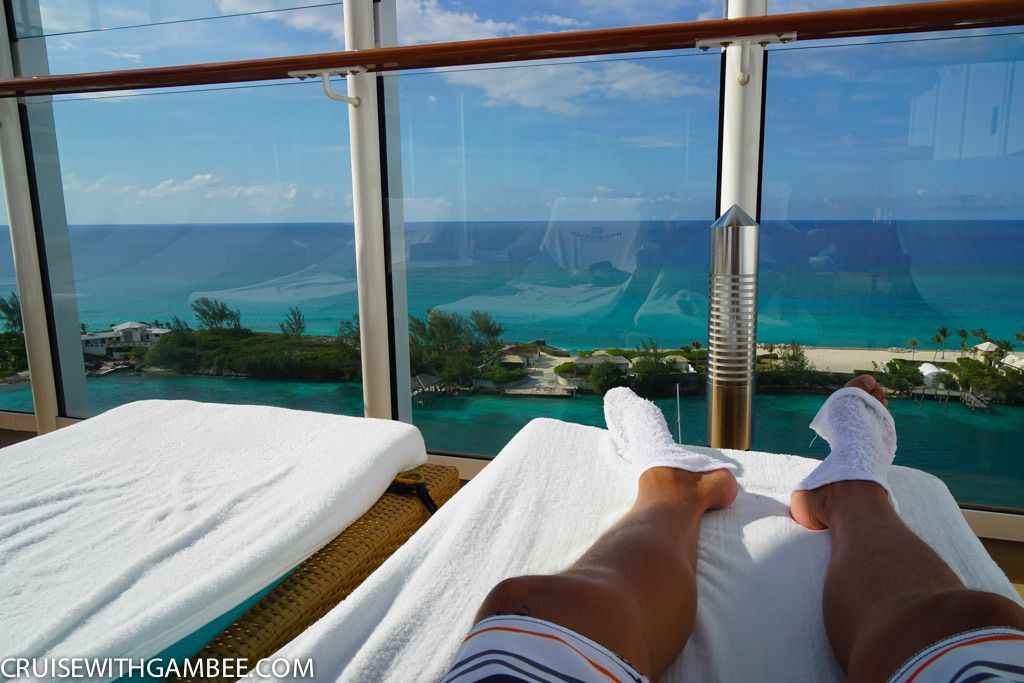 At one point Divina left.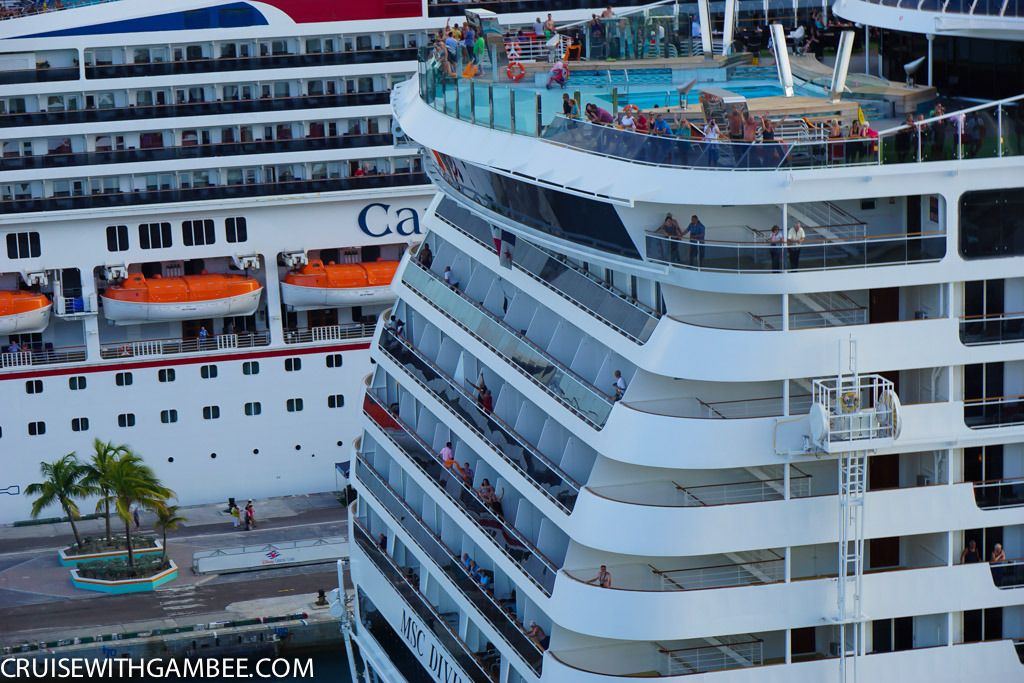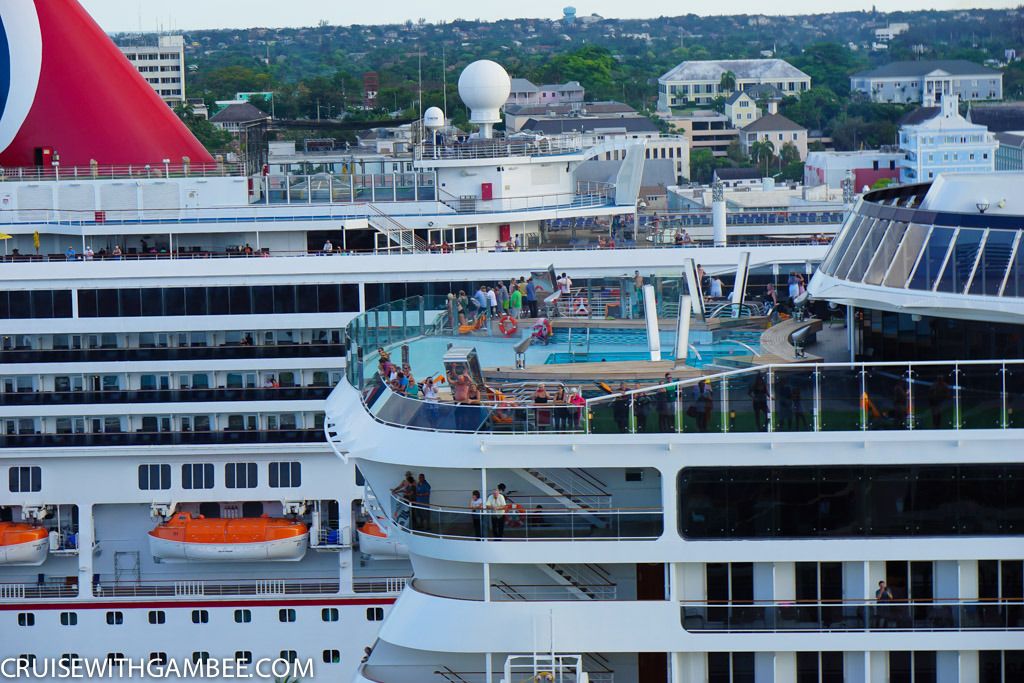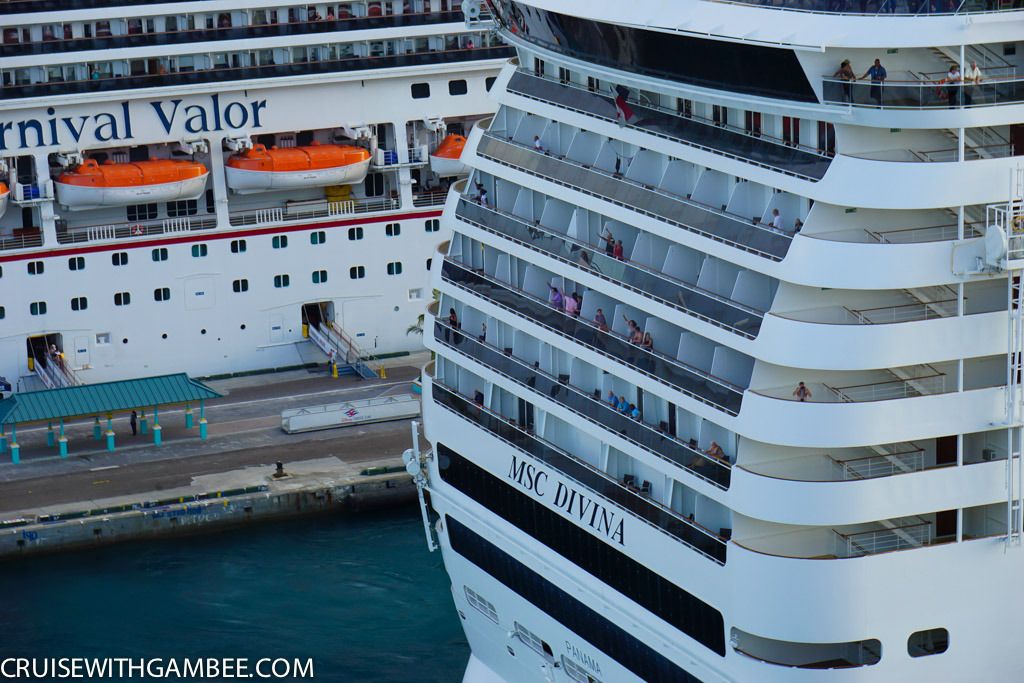 Before leaving Vibe for the last time, we said our goodbyes. We also took care of them one last time, even though we pretty much did during the entire cruise.
Ro gave me a ginger ale with ginger candies for my stomach. At one point I was worried that I would be reported and quarantined, but Ro would not do that to us.
We said our goodbyes and wished each other luck. That would be the last time we saw her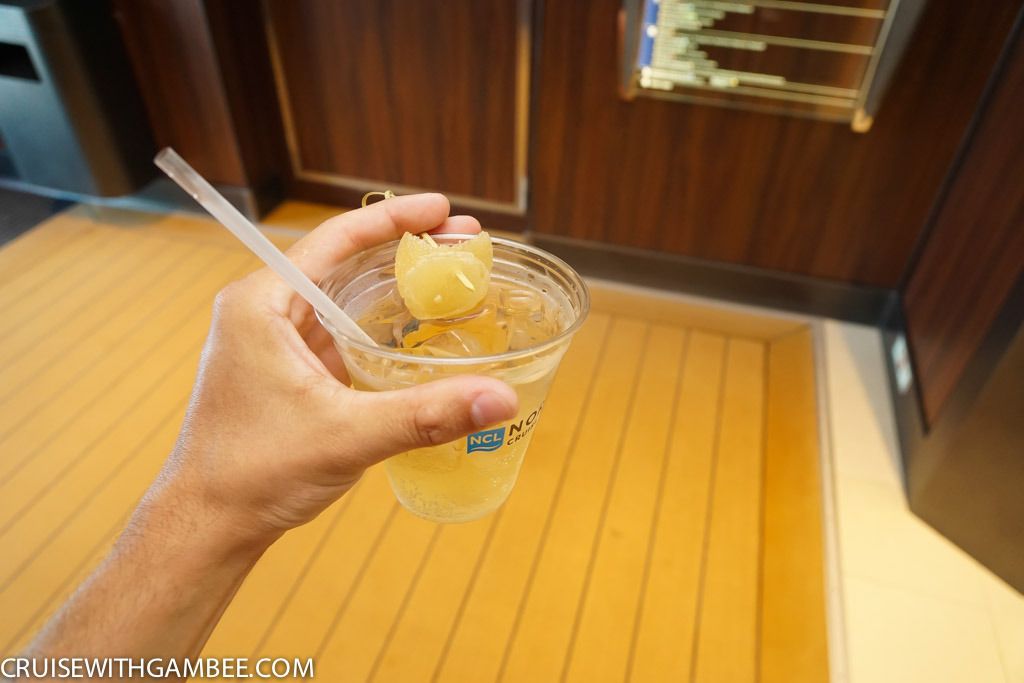 We went to the room for a little while.
Never mind, that is not a helipad… It is still a shame to see such a grand house in such shape.
We eventually departed.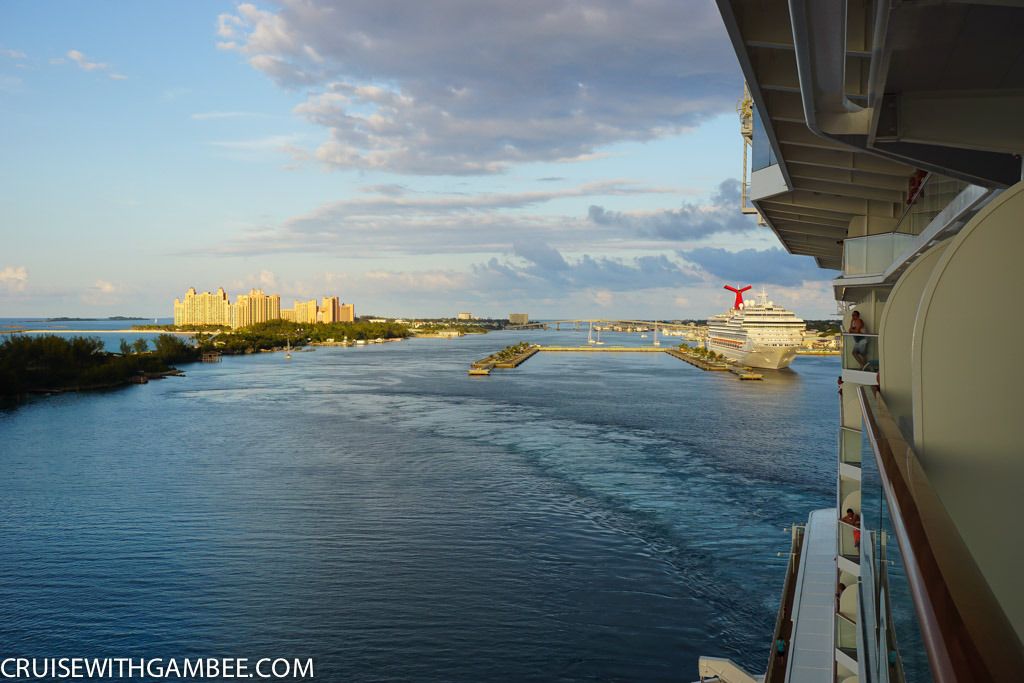 I am not sure what mom did then, but I left to meet Su and Ty at the Garden cafe for dinner.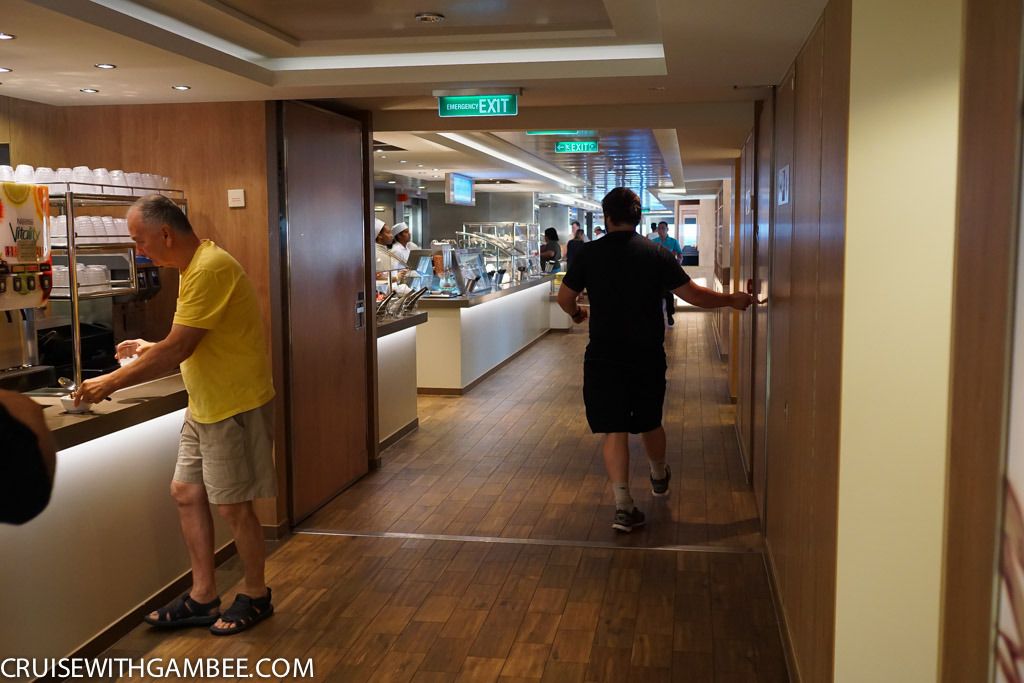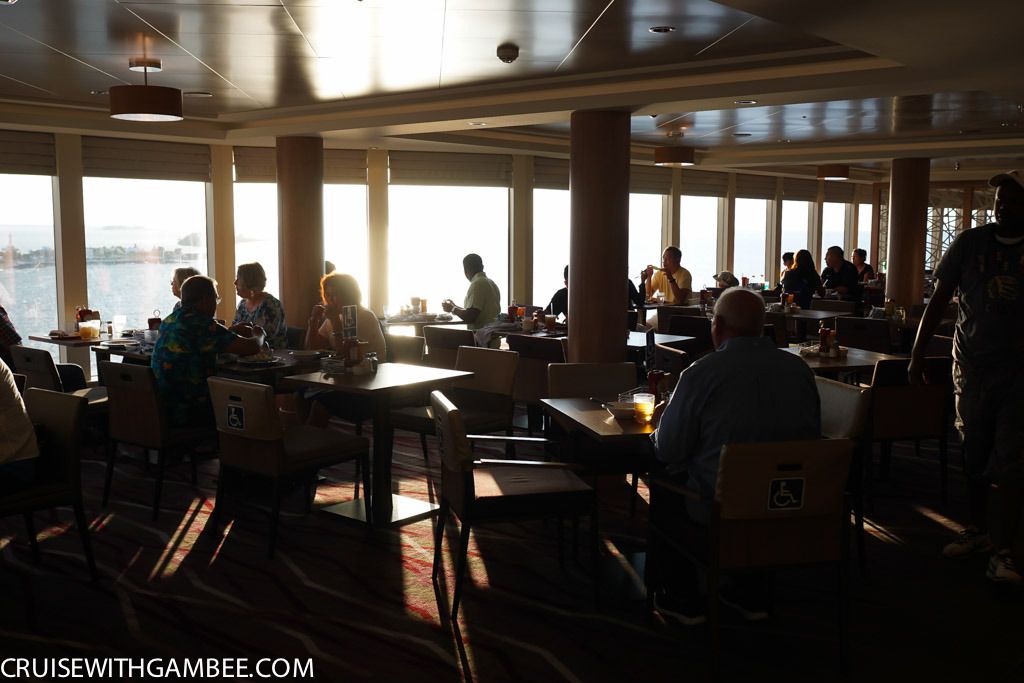 Here are some of the options for that night.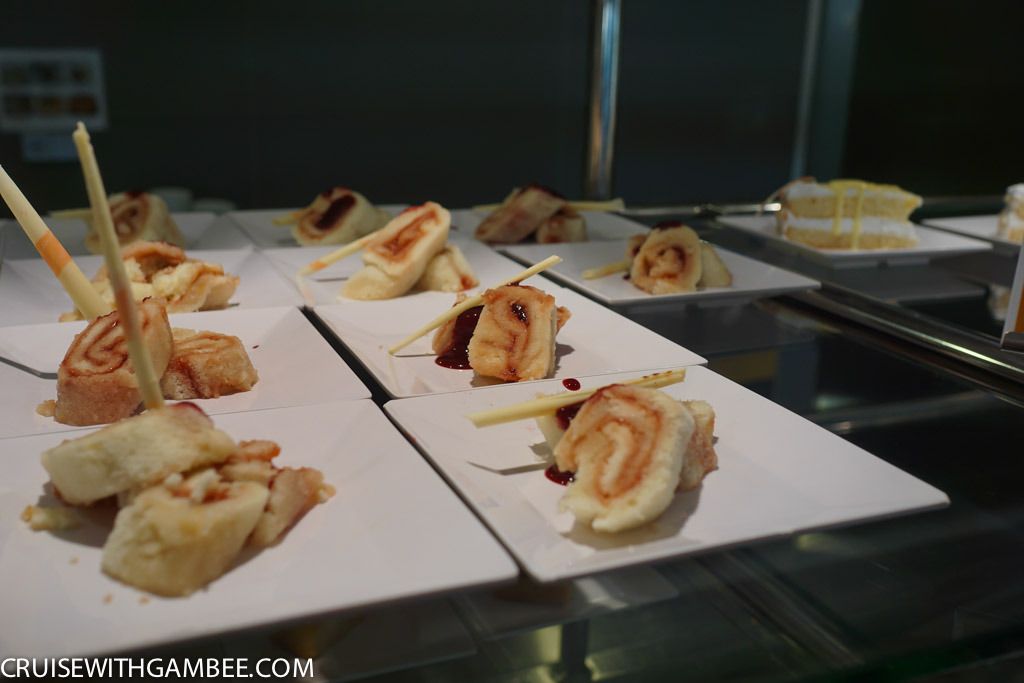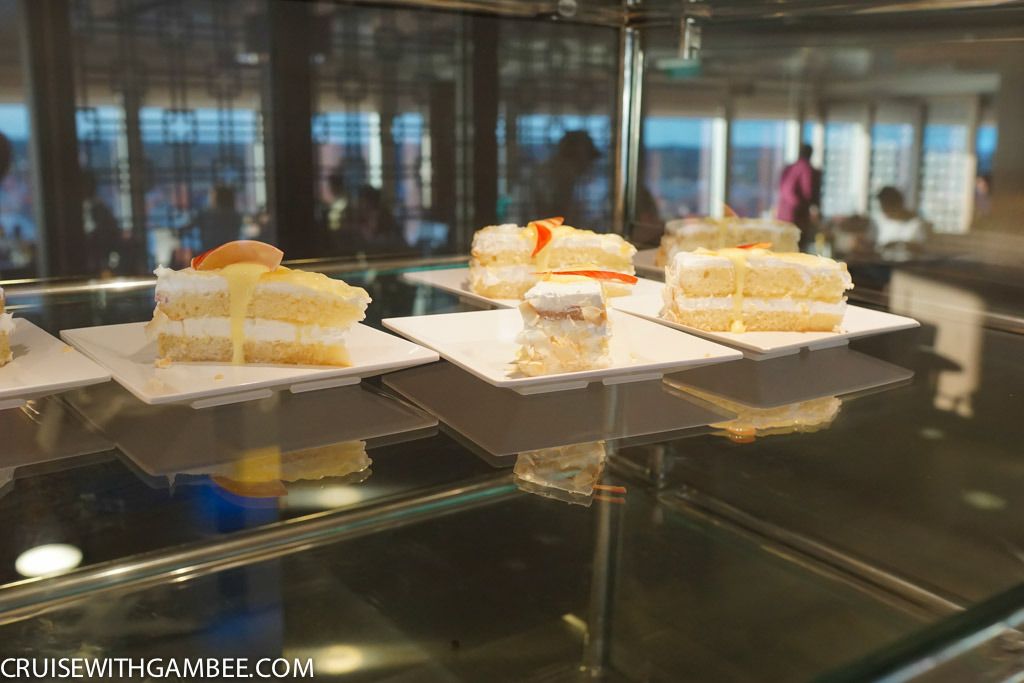 By the way they also make fresh crepes, but is nicely hidden all the way in the aft of the buffet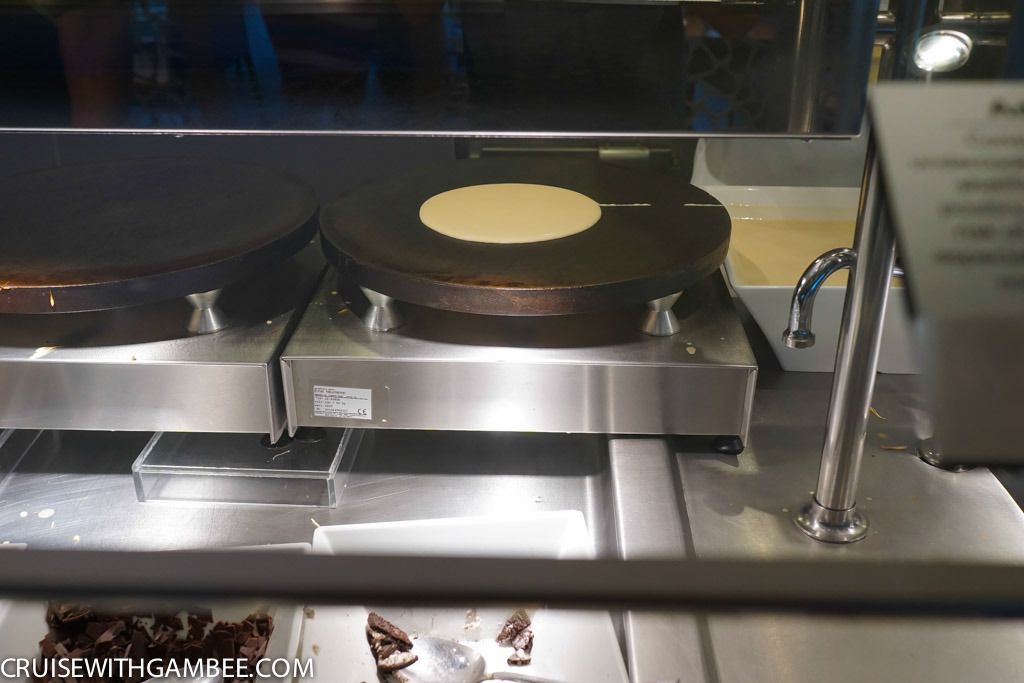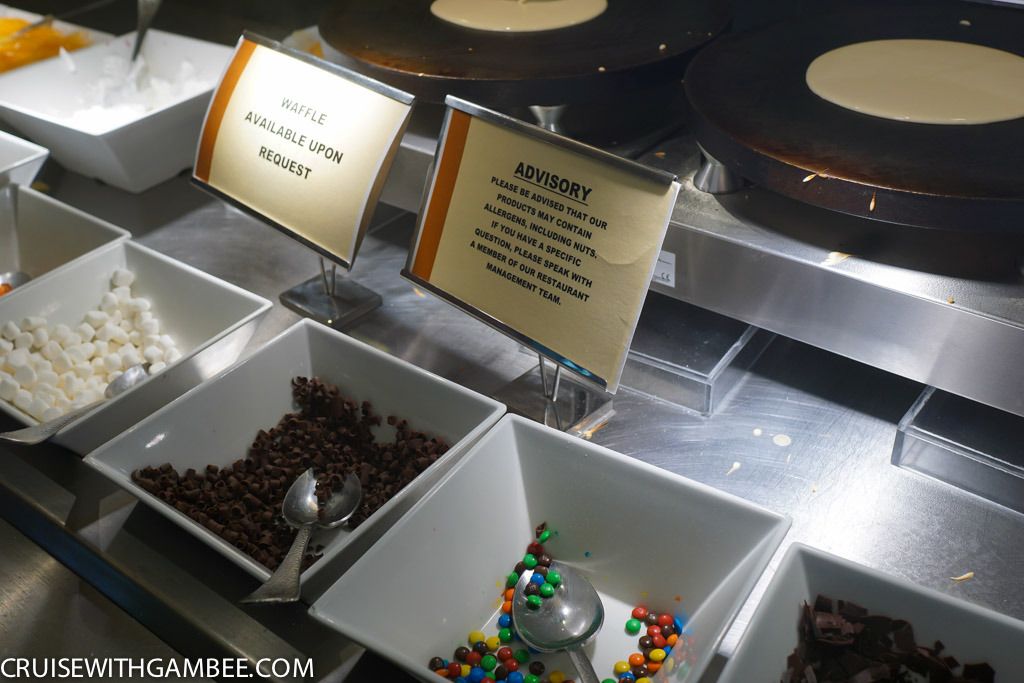 Keep in mind they are only sweet crepes. I would have loved a chicken and mushroom crepe, with some bechamel sauce.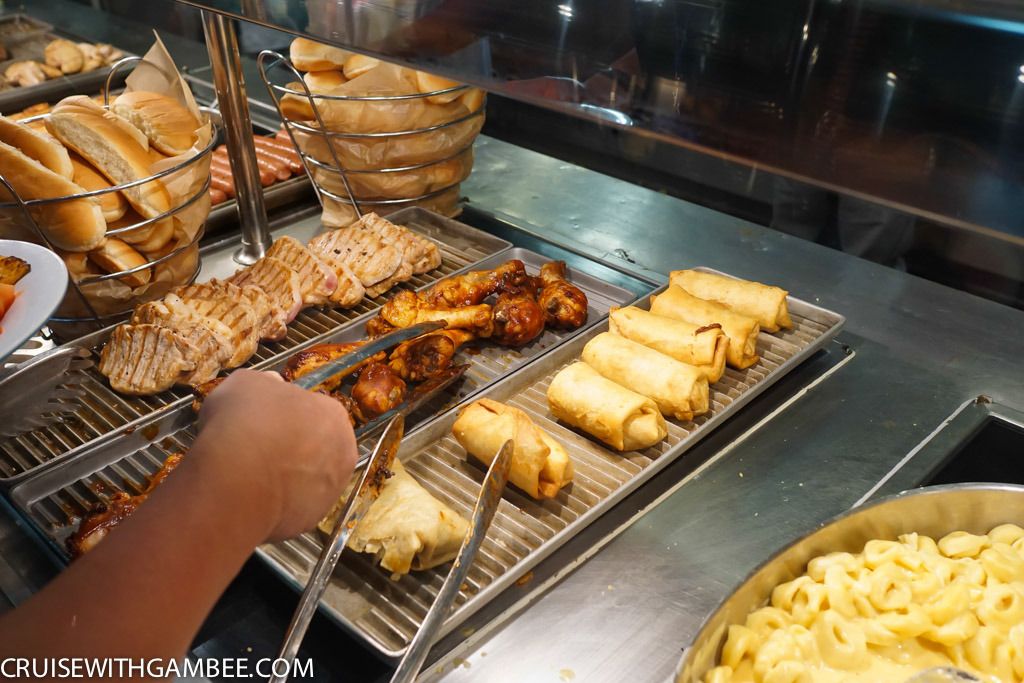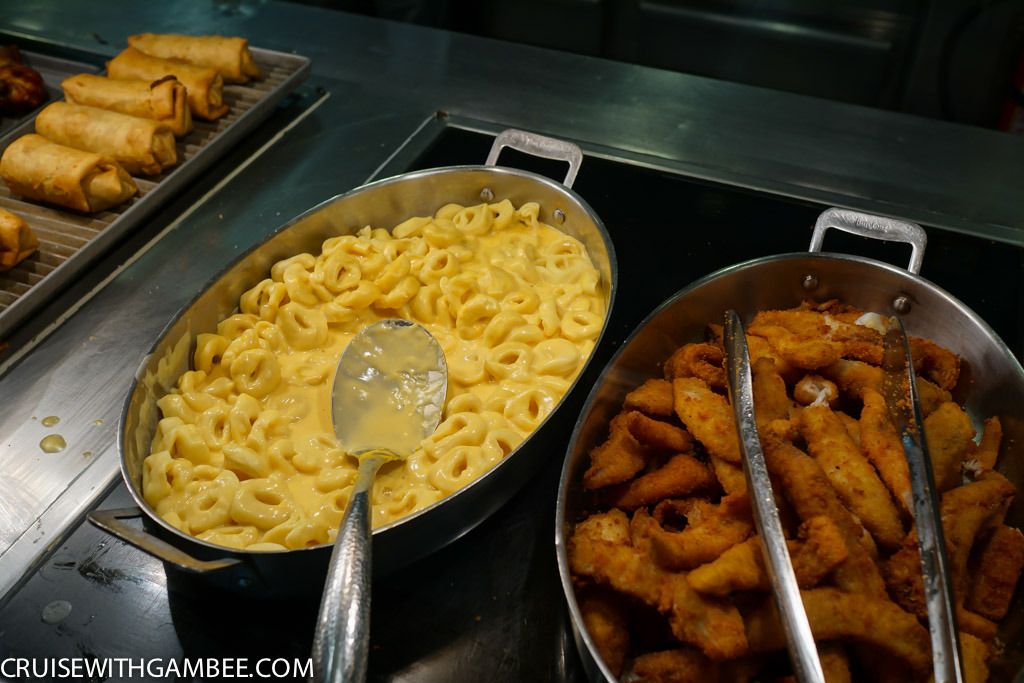 Here is mine, everything was really tasty.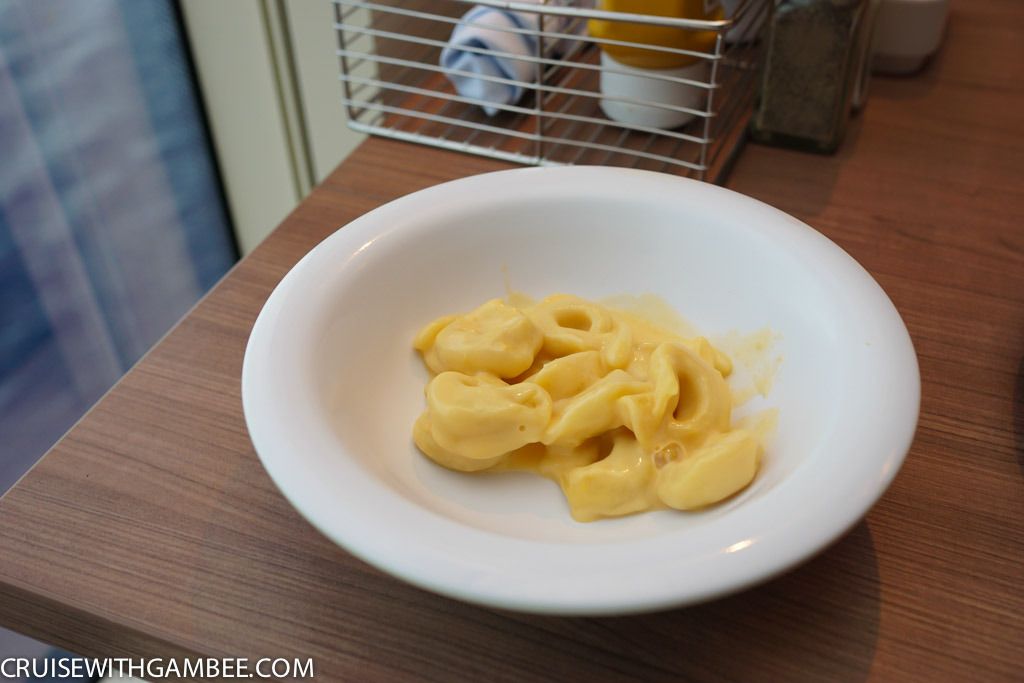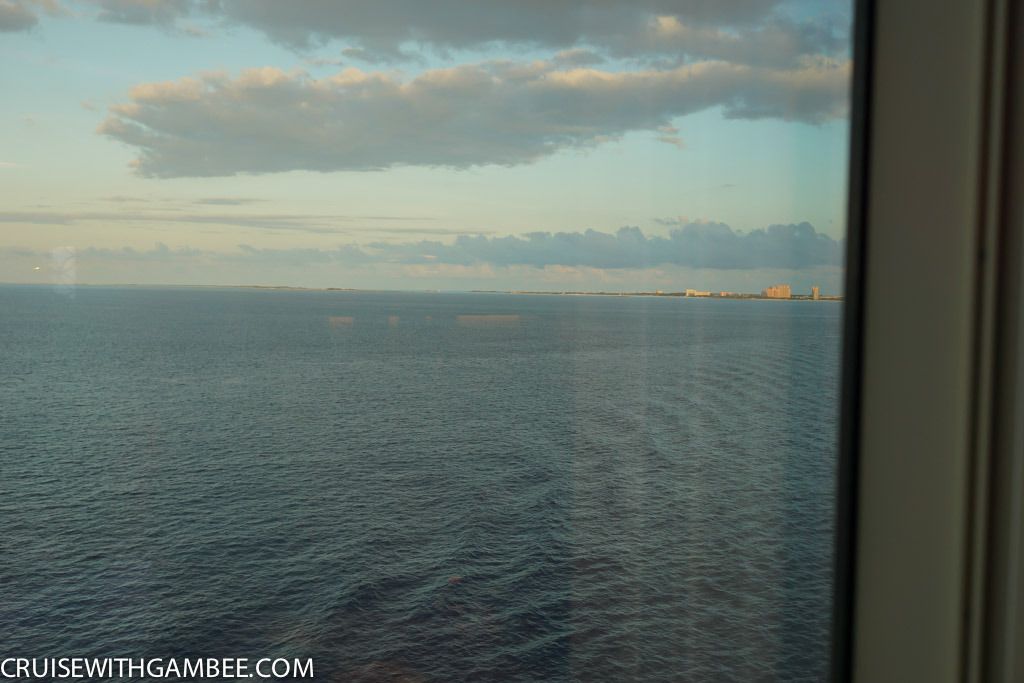 I suggest you sit on the side that they close at night. It was nice and quiet on that side.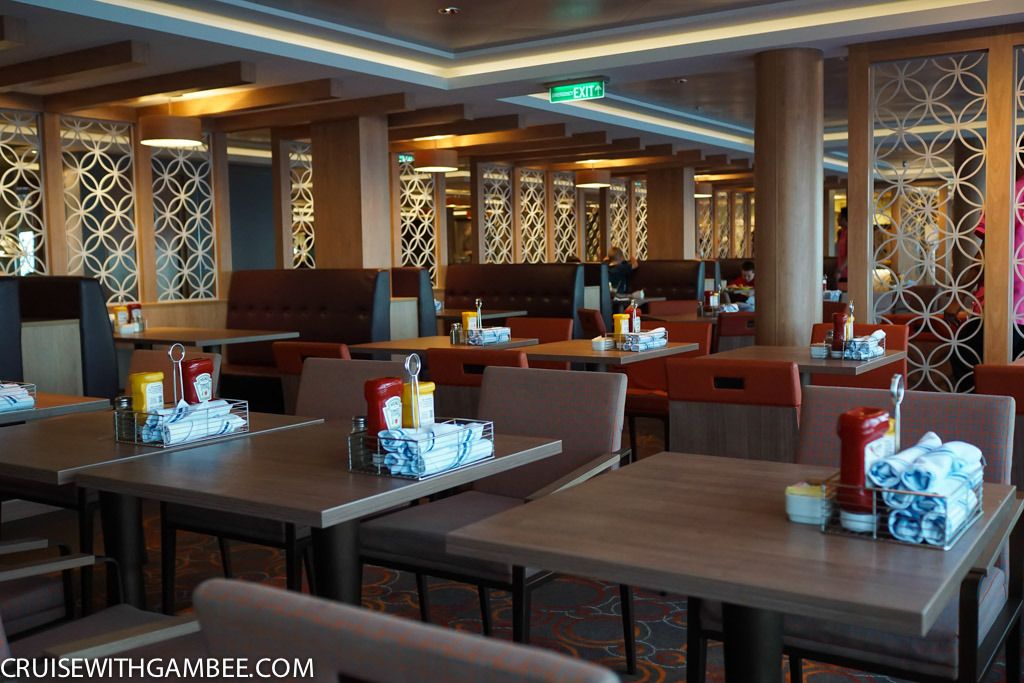 We pretty much ate, relaxed, and said our goodbyes. I am horrible at goodbyes, and I hate them more than anything. But I think it went well.
We had such an amazing time together, what a great cruise!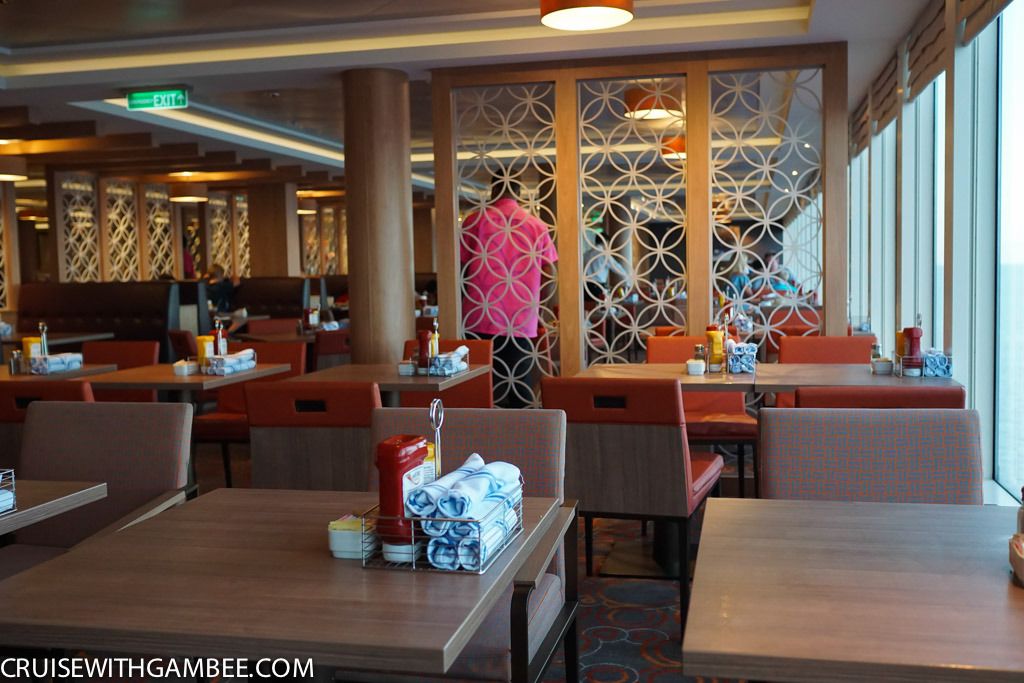 Then I left to get some pictures with the fisheye lens, I had completely forgotten to do it. Like I said, I really dislike this last port day thing.
Here are the fisheye pics.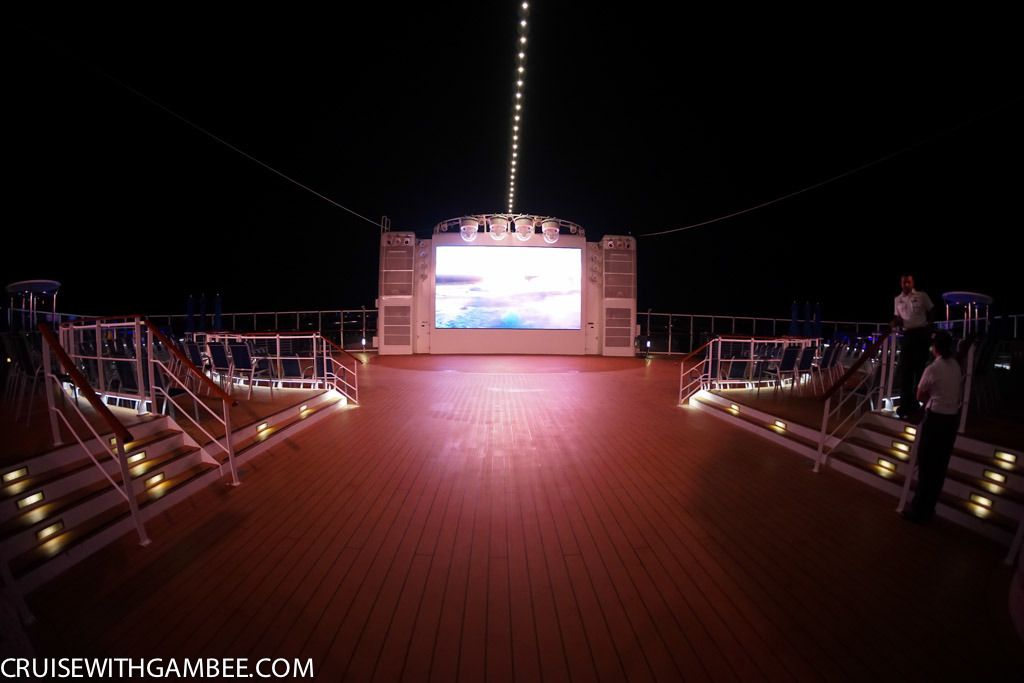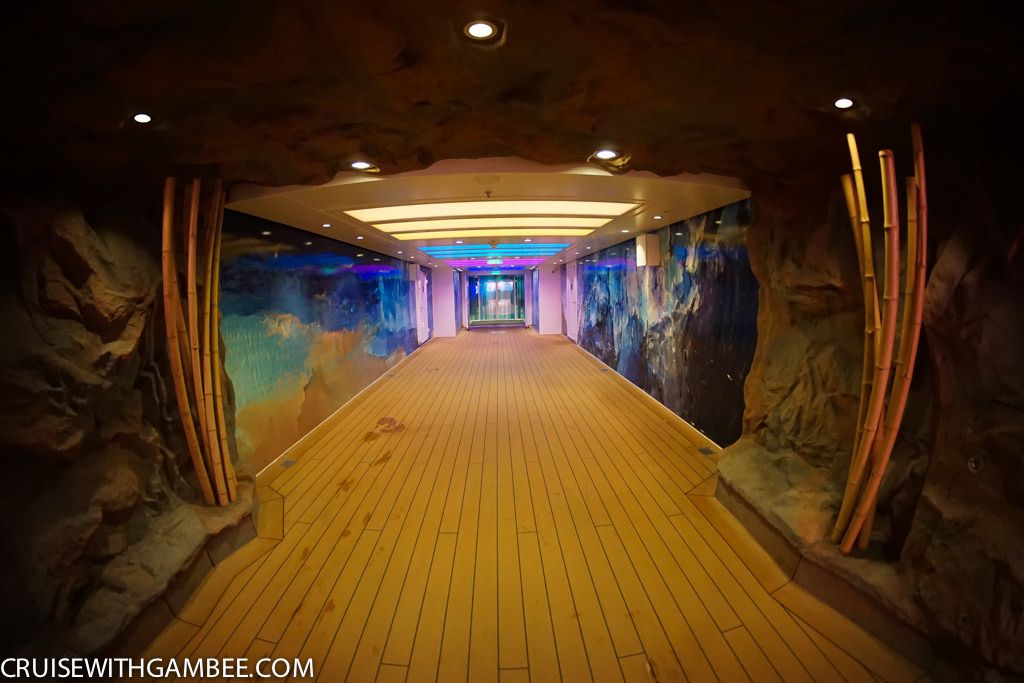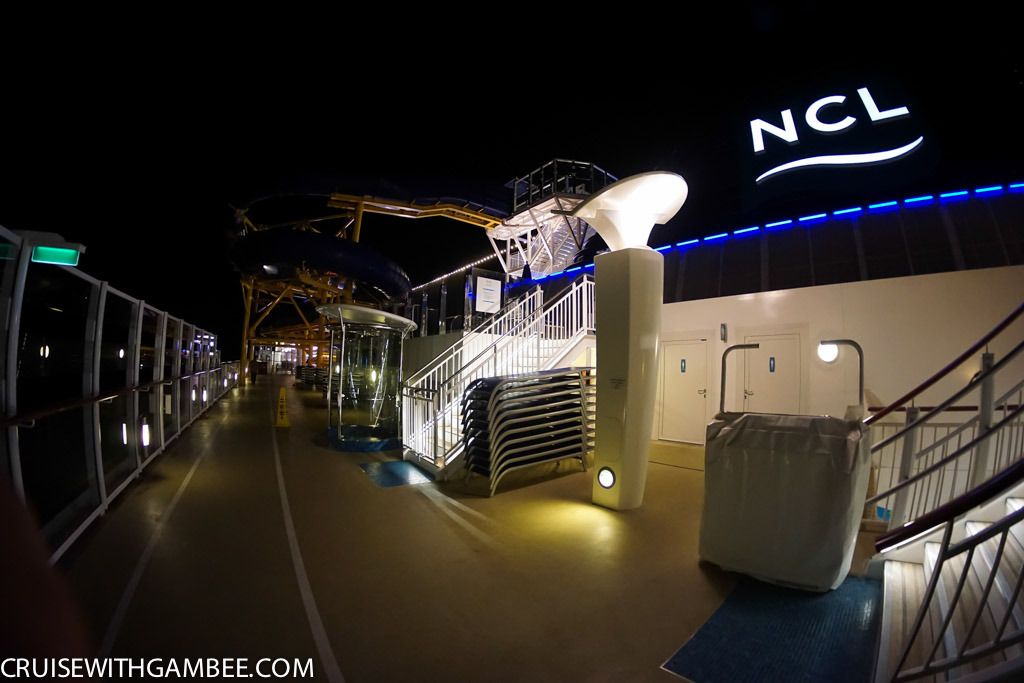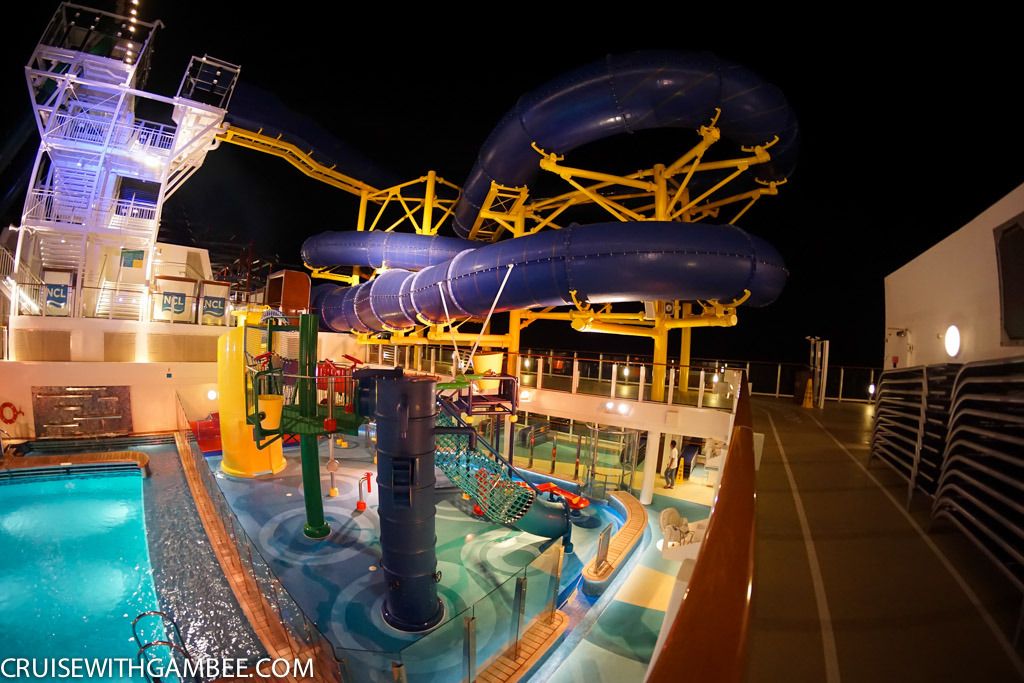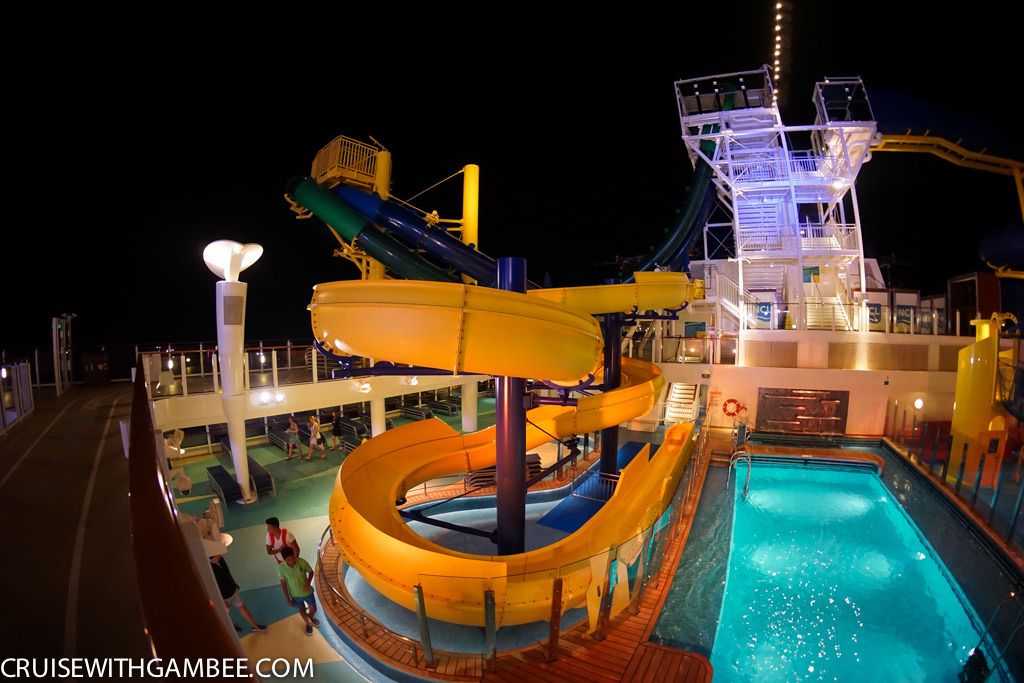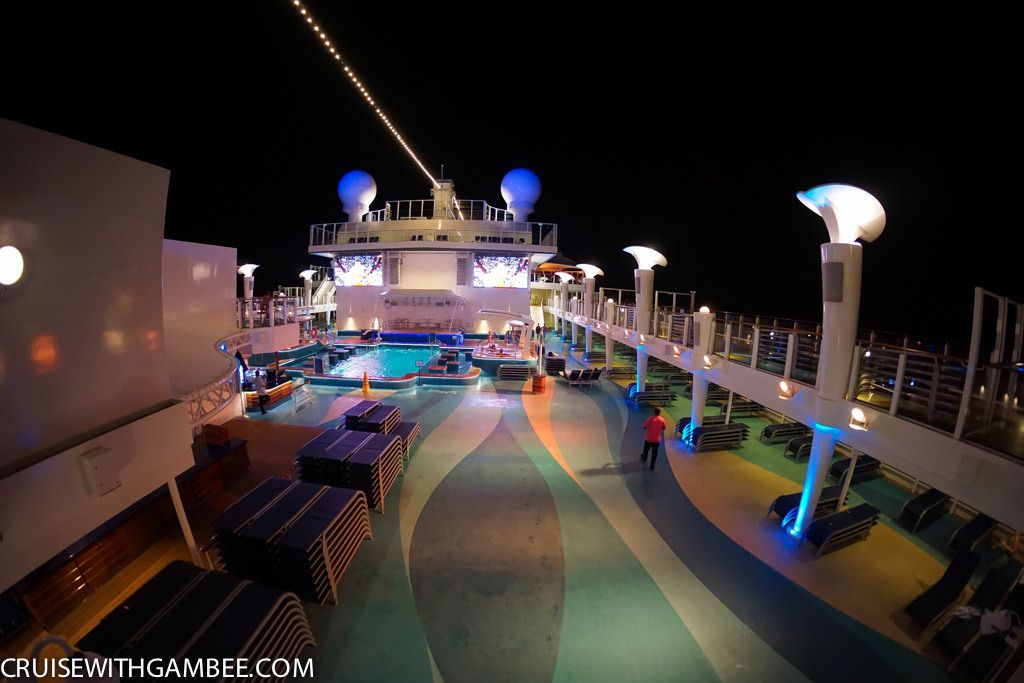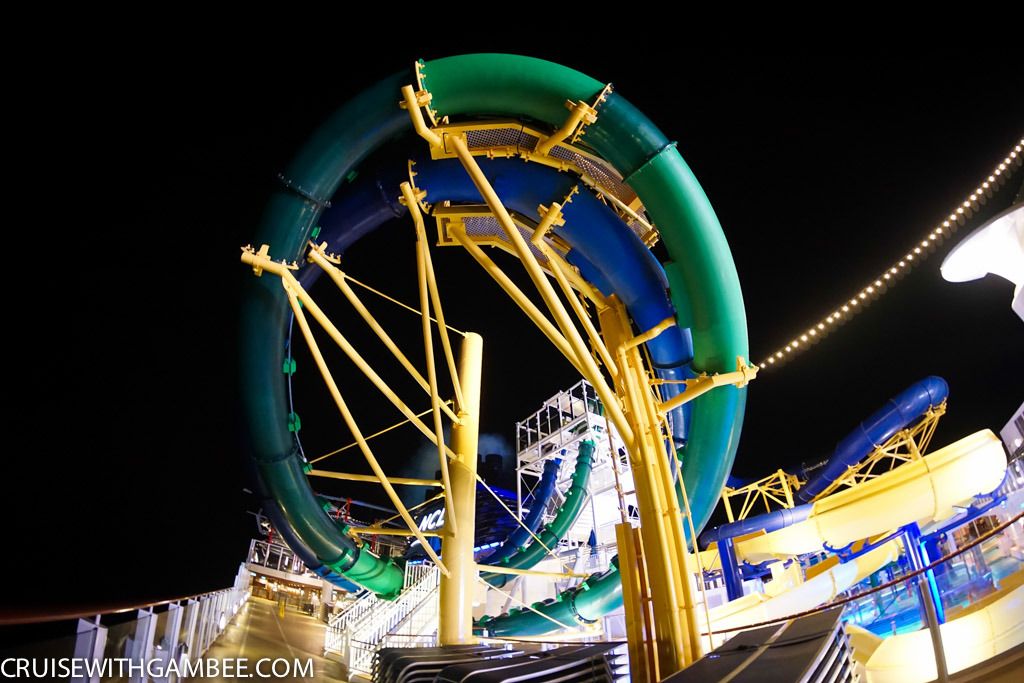 Up there is the Haven restaurant.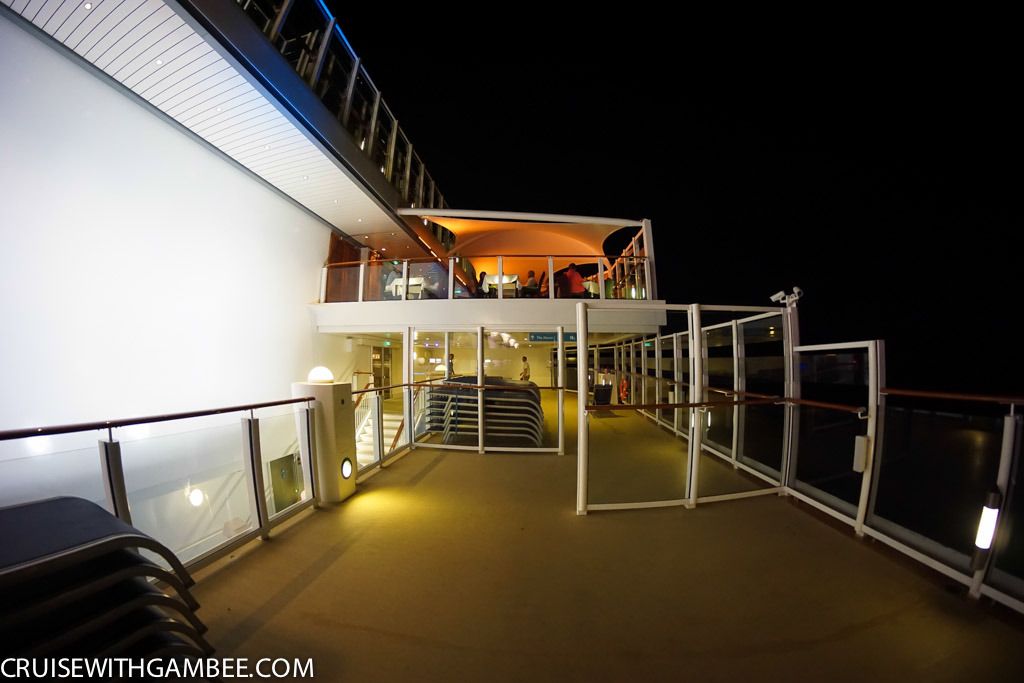 It wasn't very busy that night. Not that I expected it to be anyway.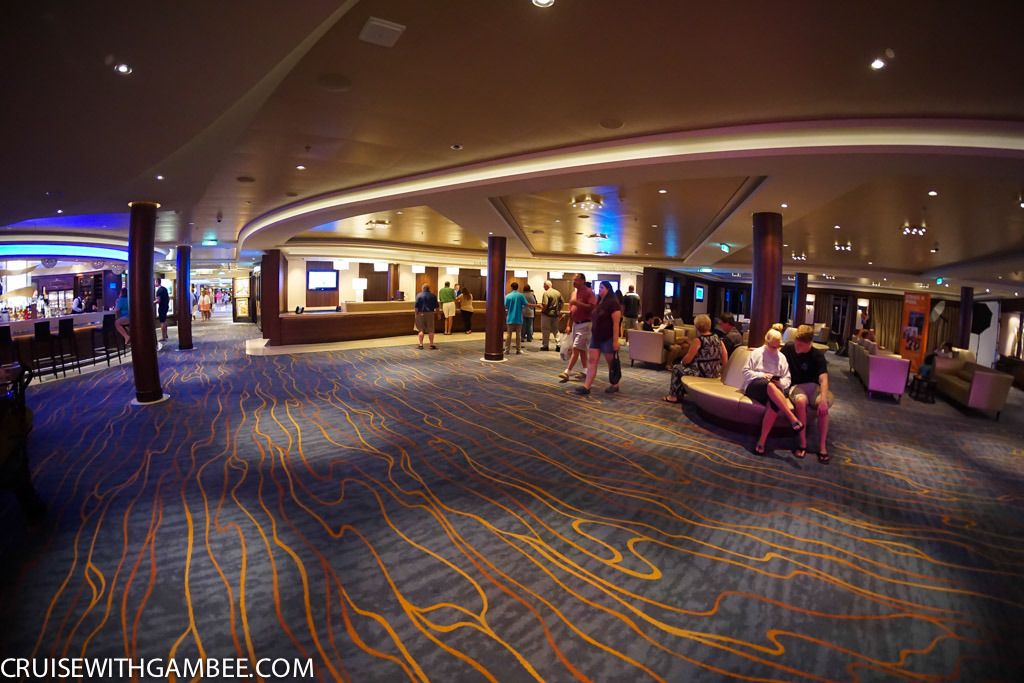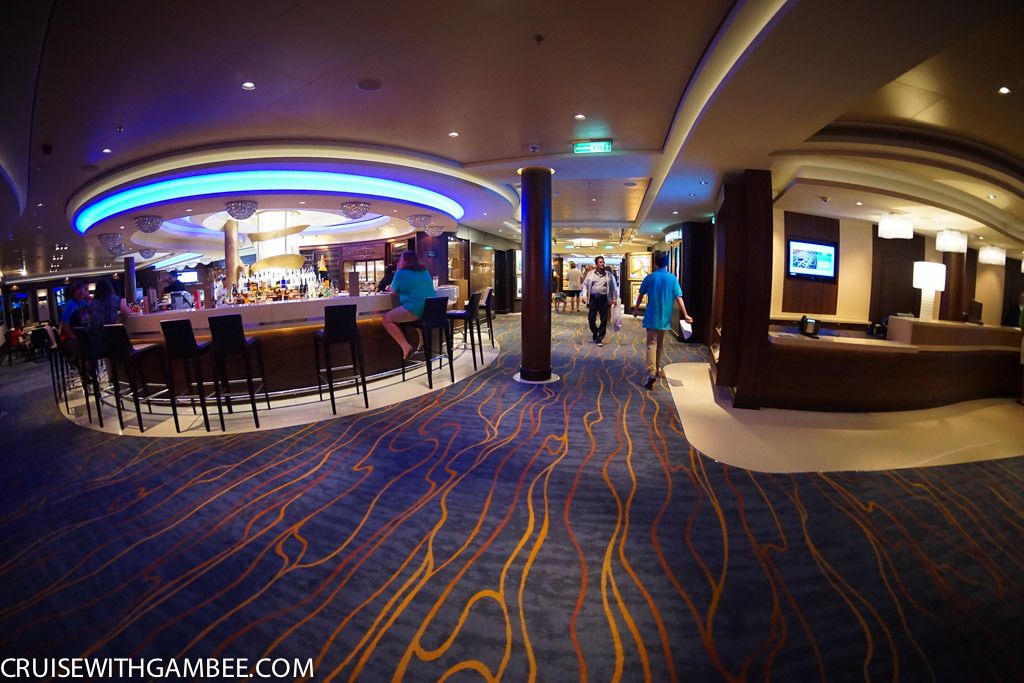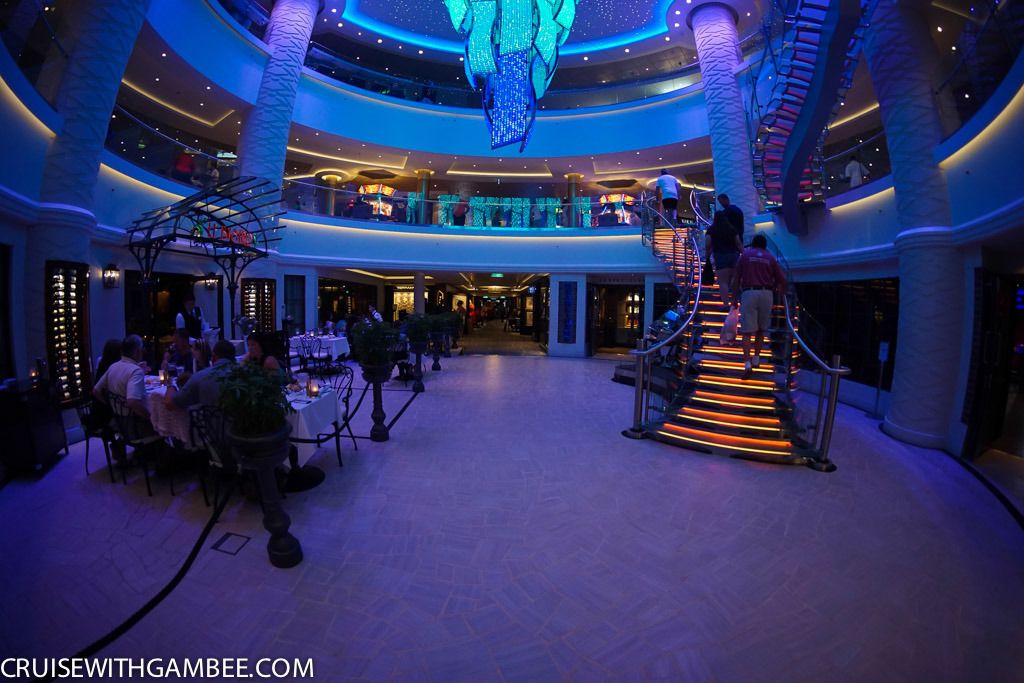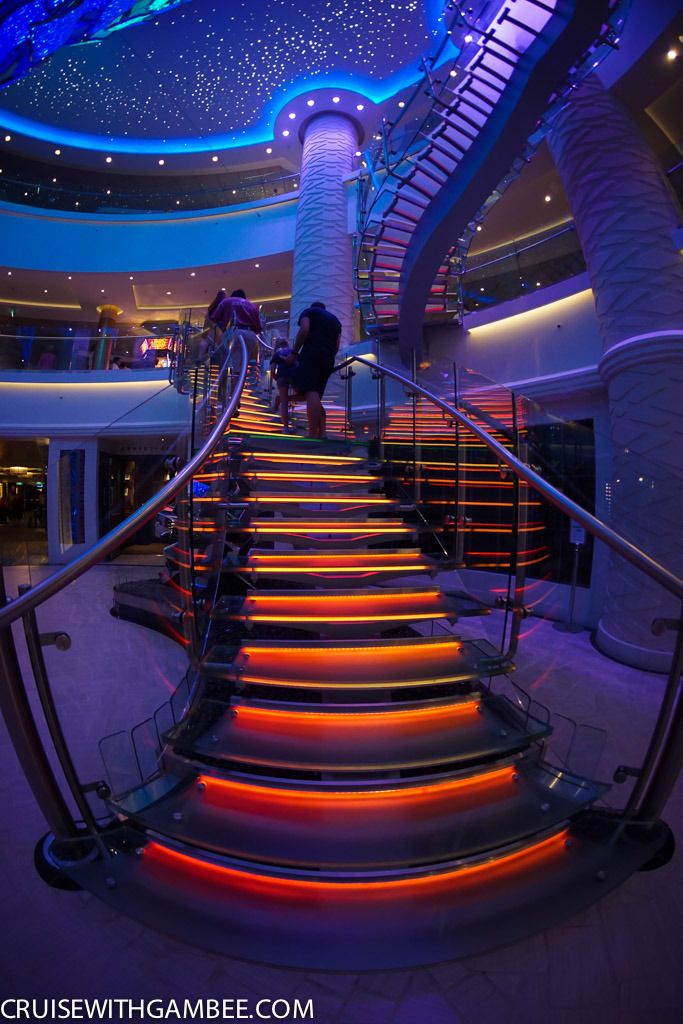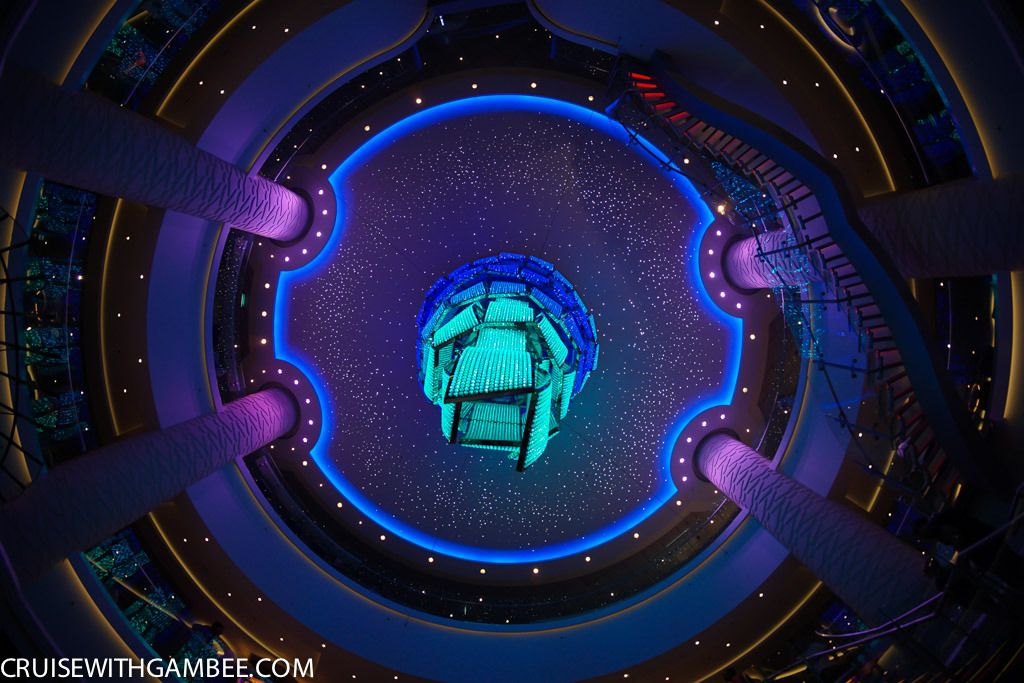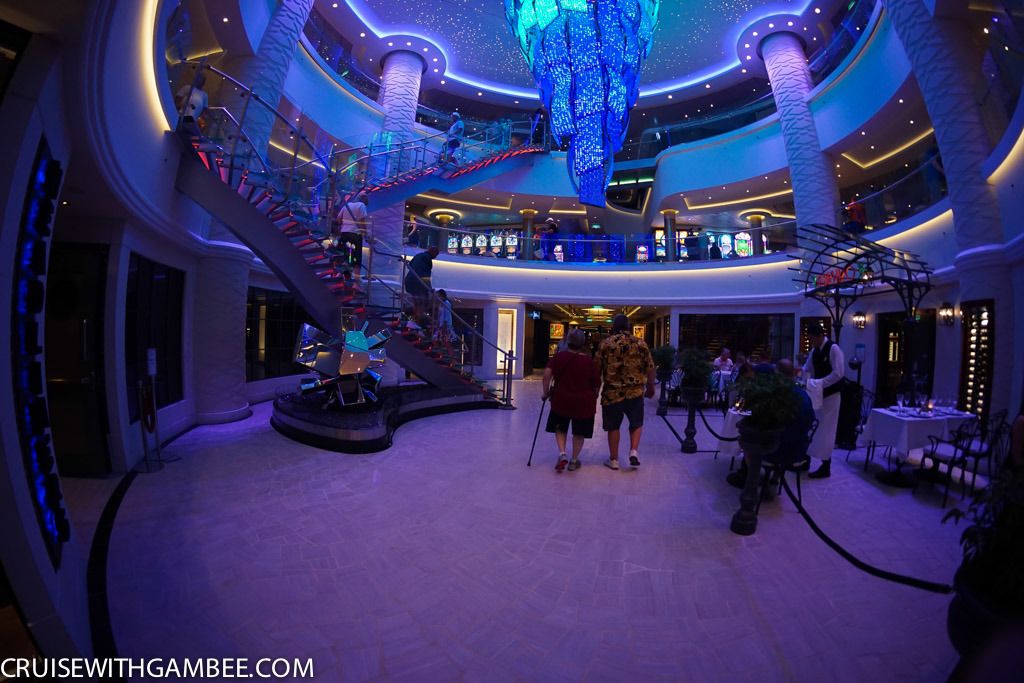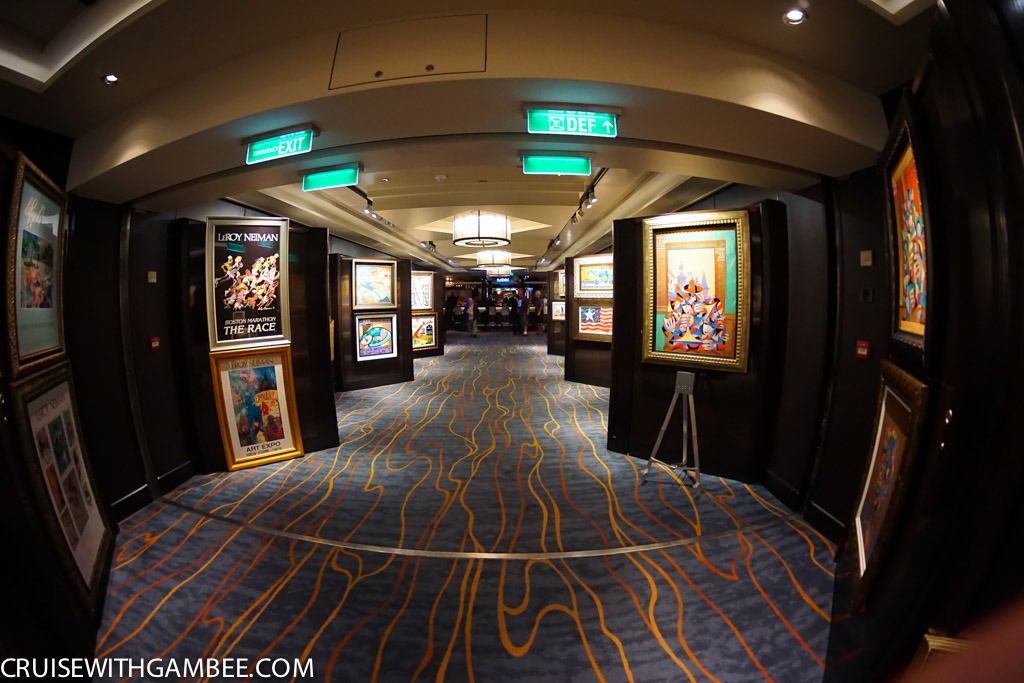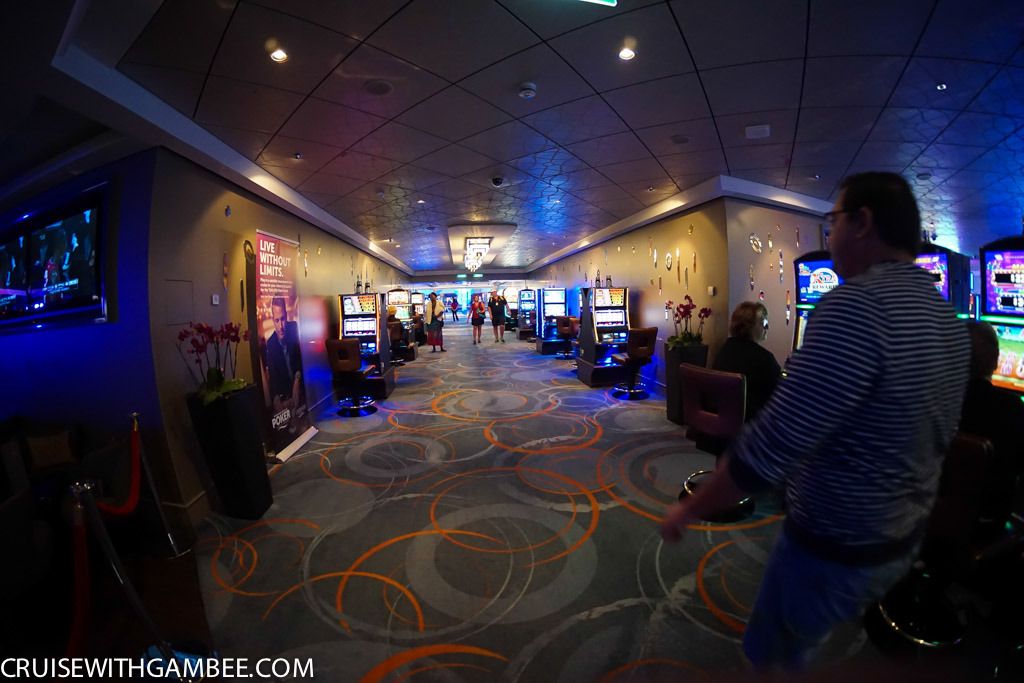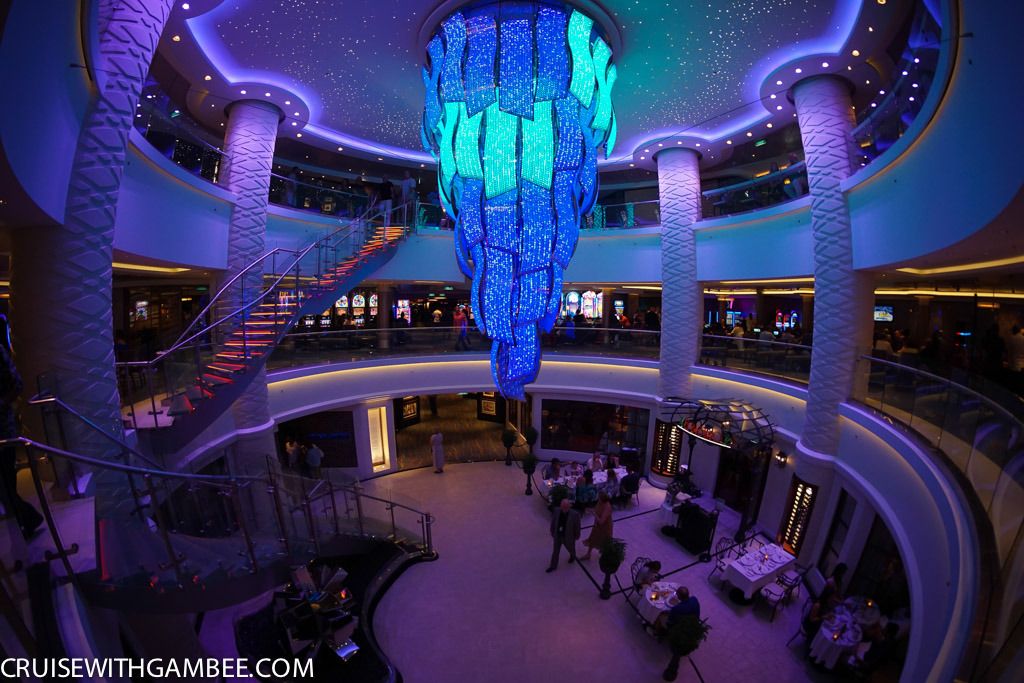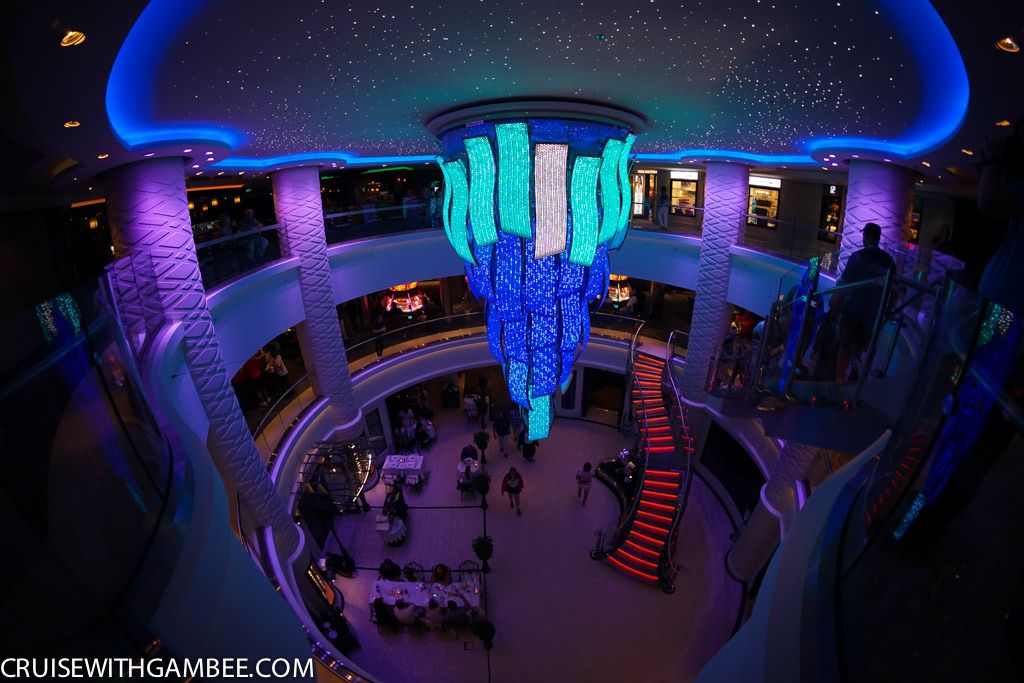 I got into the room and we some last treats there waiting.
Mom was busy finishing packing. She was telling me how the goodbye show was by far the best farewell show that she has ever seen. They had a lot of the staff and crew there, and then they lined up out the exit said goodbye to everyone exiting the show. She had nothing but great things to say about the show.
My stomach was slowly recovering.
After talking a little pretty much went to bed.
Day 7, End.
Day 8
We decided to do easy walk off. By the way the name of easy walk off should be changed to cluster disaster. The issue starts with the elevators being packed and the hallways get packed with people waiting for an elevator and I guess they don't move fast enough.
Then the line goes from O'sheehans all the way to end of the casino and then loops again. That said the line moves quickly.
Although all in all it was not that bad, just a lot of walking. We left the room at 7:50 and exited the terminal at 8:25, and home by 9:30. Not bad at all.
Just a little side note before I do my scoring and conclusion.
As much as I used to dislike Del Río, I think that he has created a good product. The big question is when will the sailings stop selling with all the sudden product changes. That is the main problem with NCL, that they have so many changes so often and the dissemination of information within the company is not the most efficient. I wonder what will be the boiling point?
Day 8, End.