By the way, I also know of some other non-Haven people invited to this party. And apparently the Haven people were upset that it was not a Haven only party. REALY?!?!!? Whatever, I will go where I am accepted for who I am, and for what is in my wallet.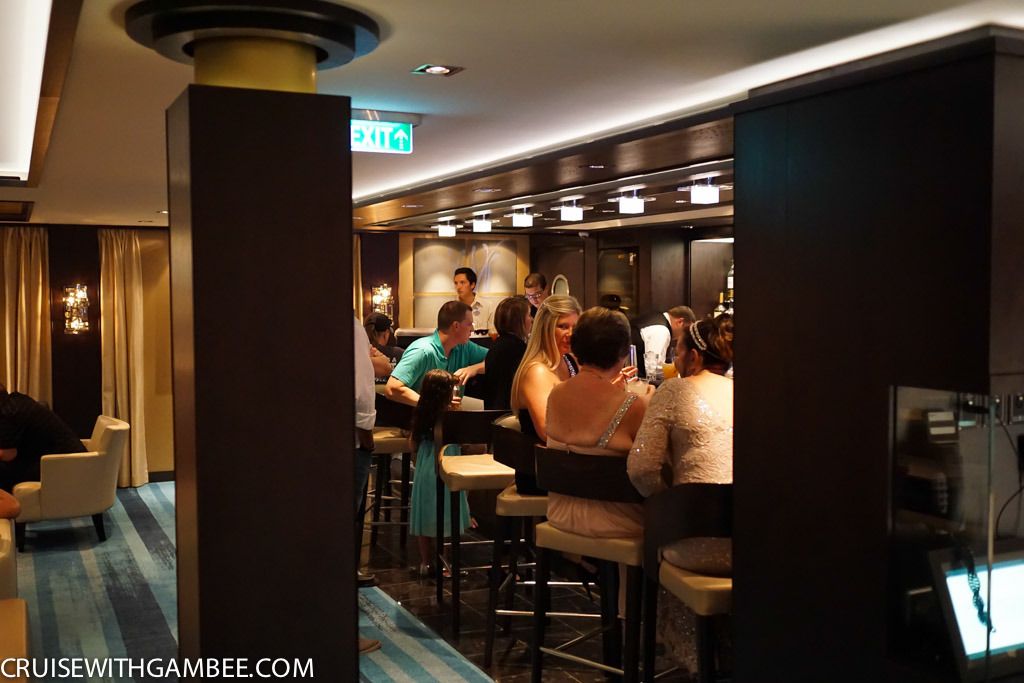 With my pictures taken we decided to go and head to Bayamo!
That is the Tobbaco lounge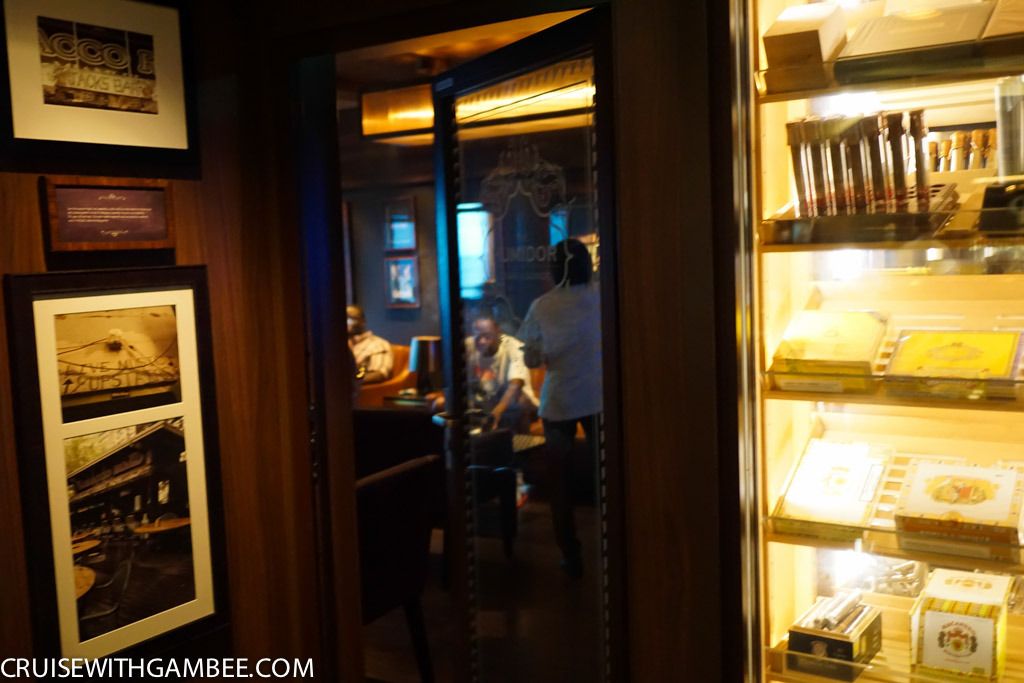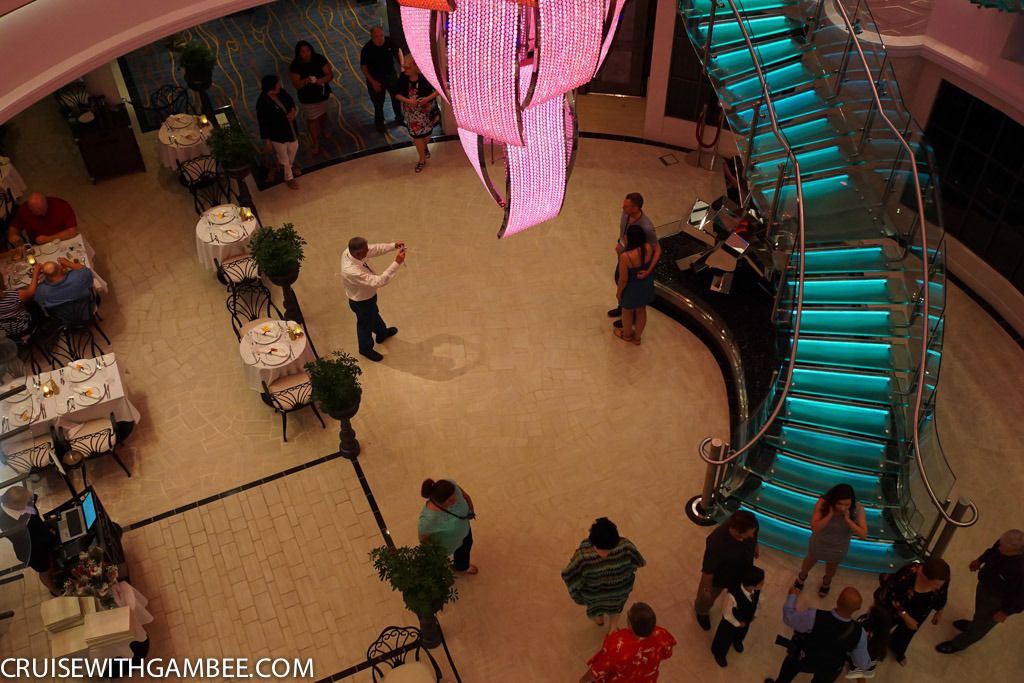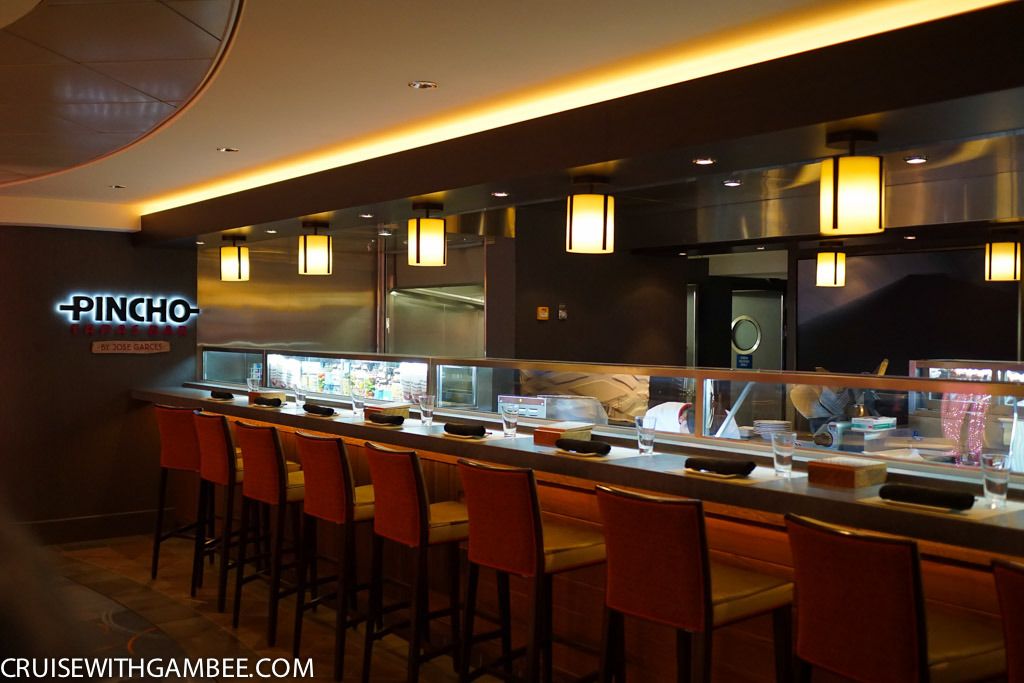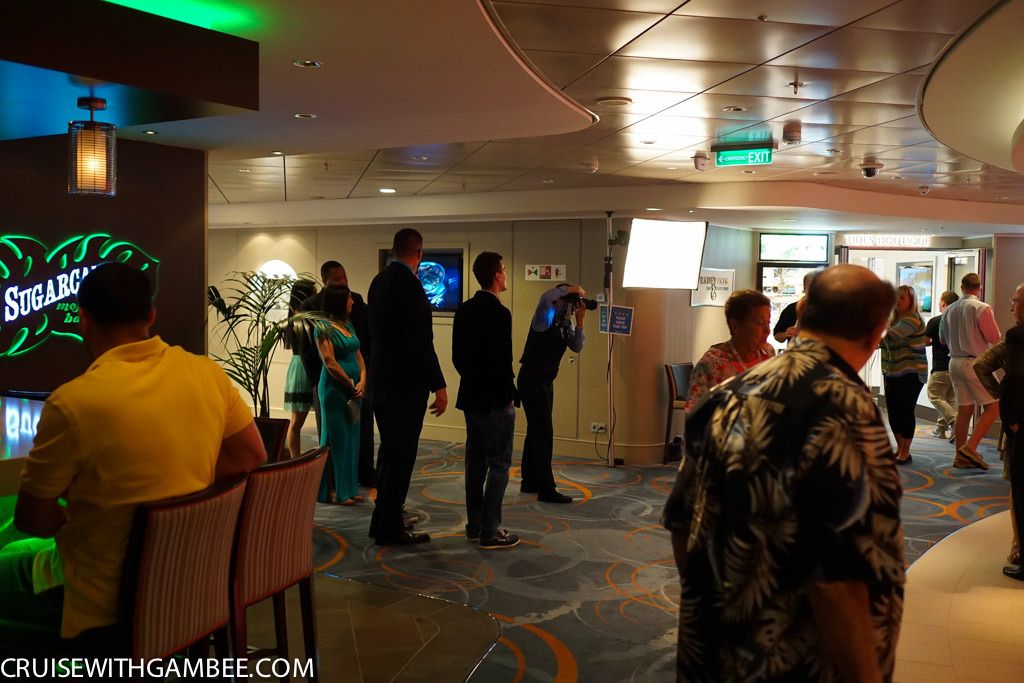 Thats the mojito bar
Ok, lets talk Bayamo. This was arguably my best dinner on the ship. It was absolutely fabulous, the textures, the taste, the service, the presentation, everything was absolutely outstanding!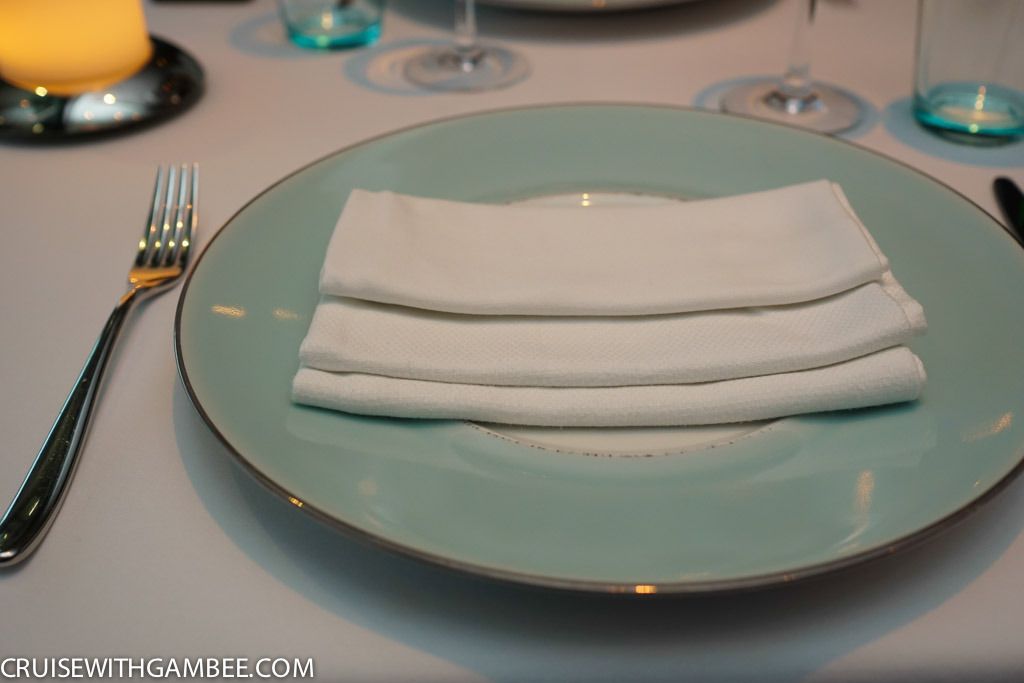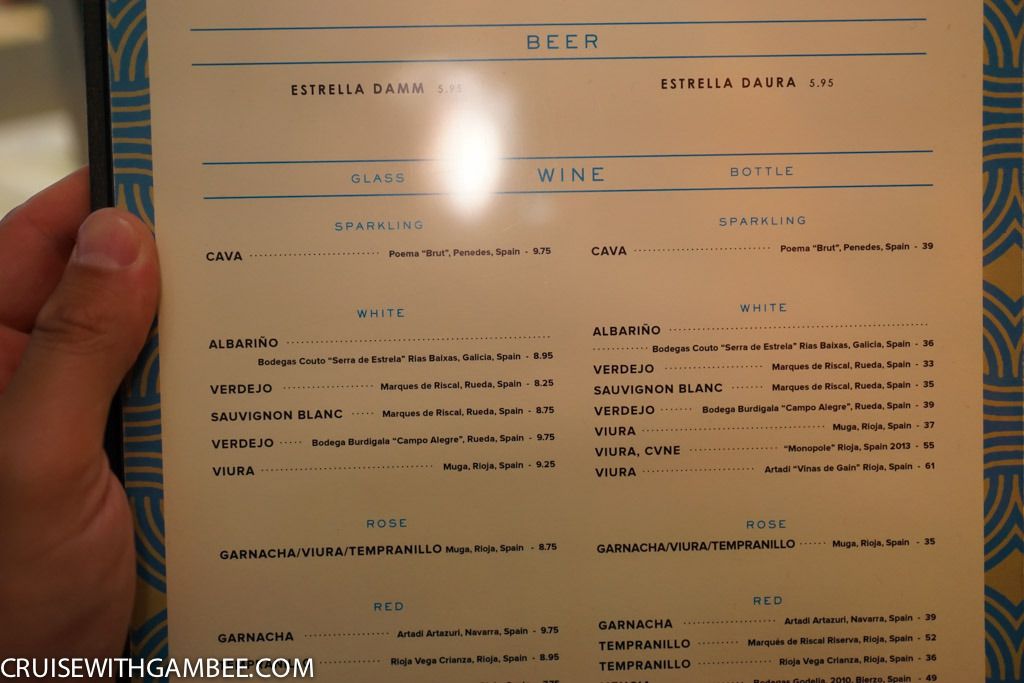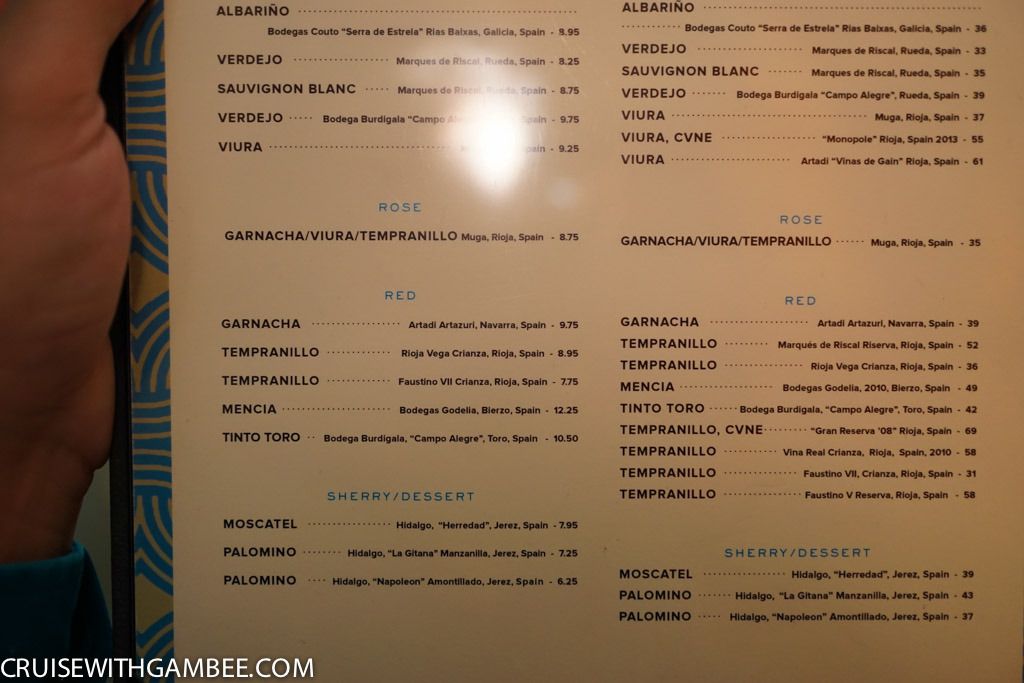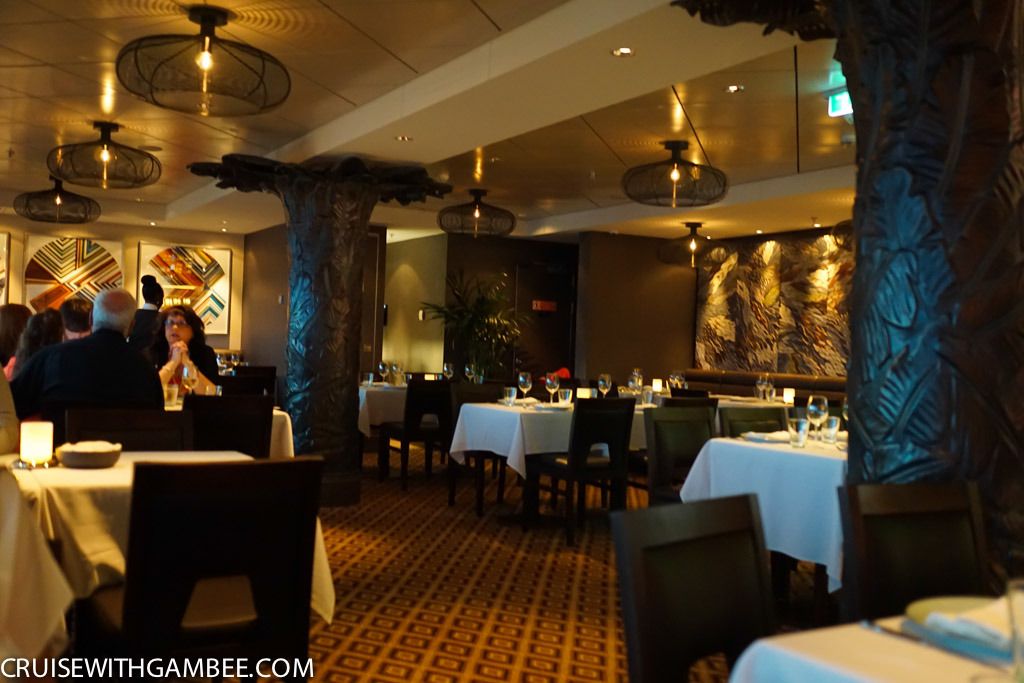 I kinda wished we had sat outside.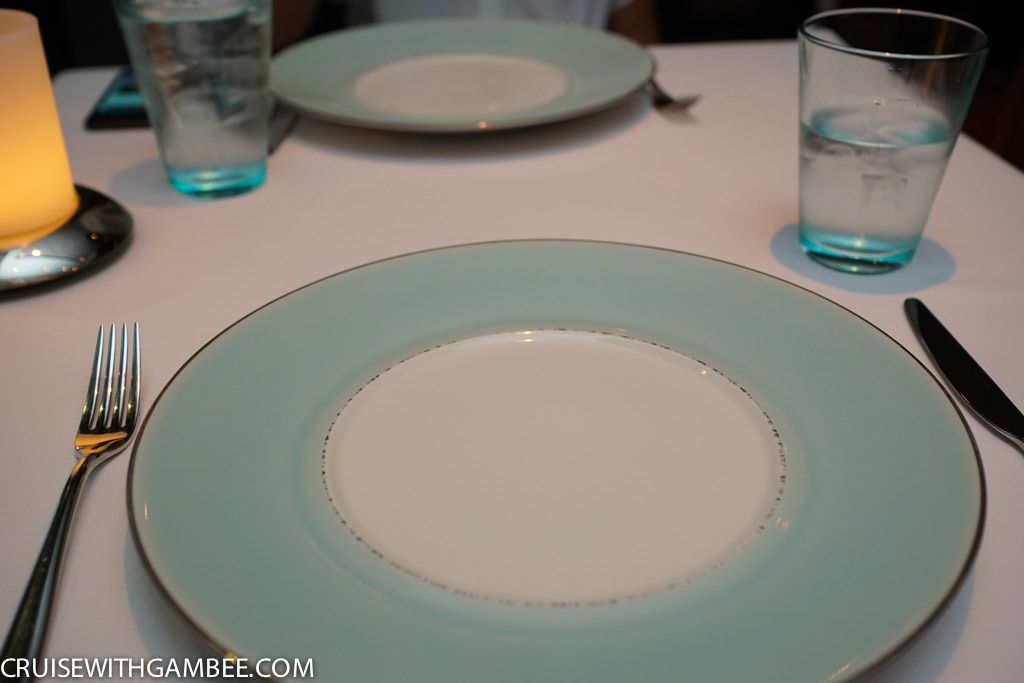 My Gin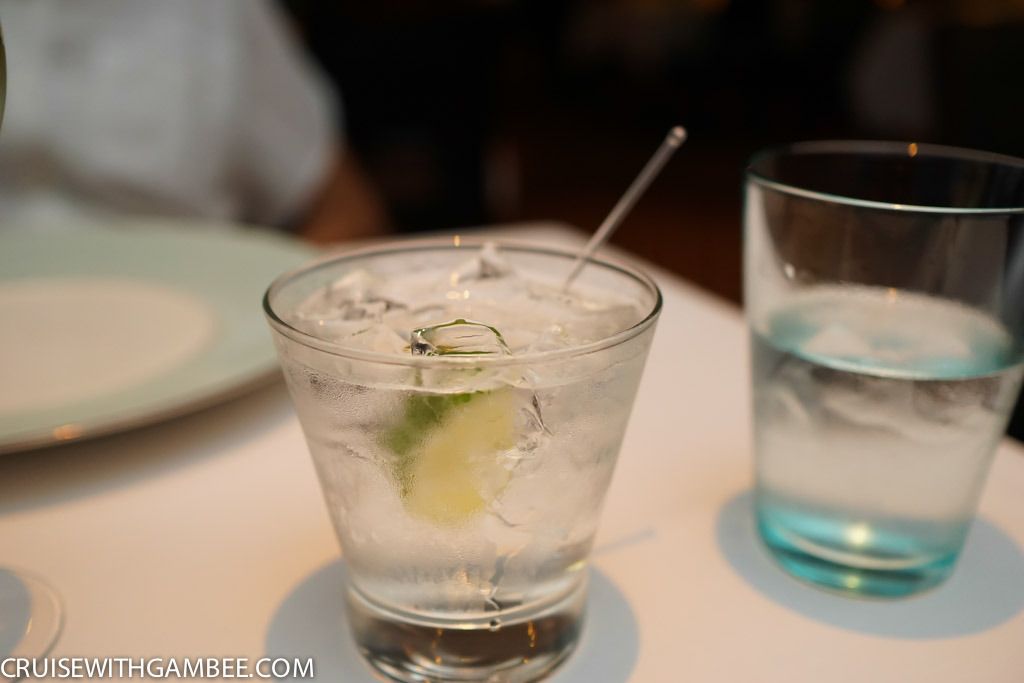 Mom's wine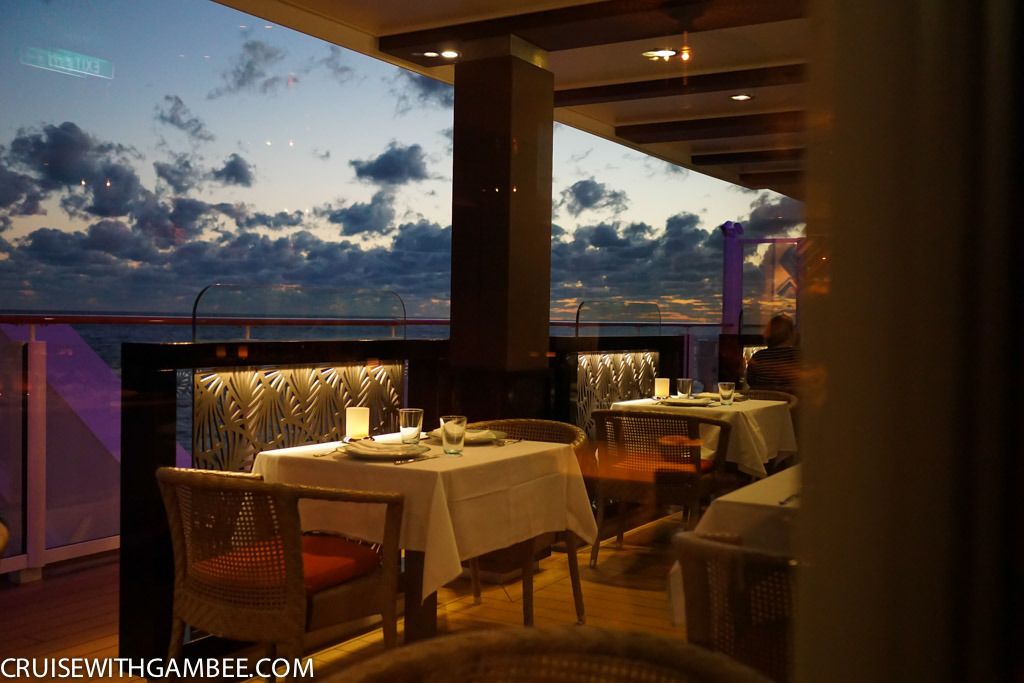 First, they bring you this little aperitif that explodes in your mouth, it is to die for!
OMG even the bread was outstanding!
Mom had the salpicon de mariscos. I think she said she loved it.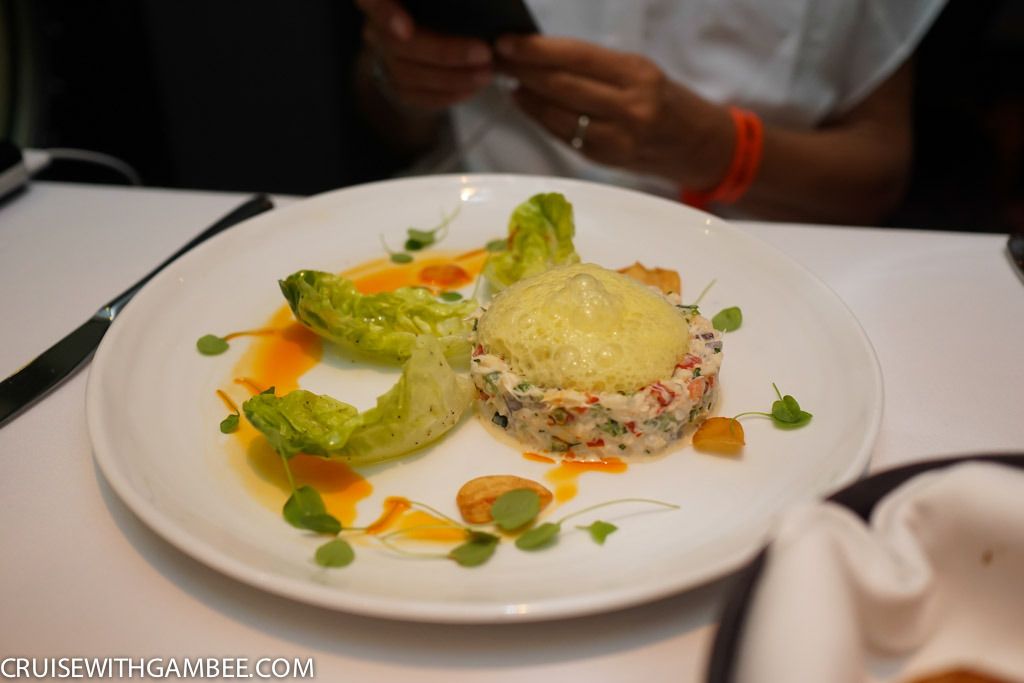 And I had the salinas, which is an Ecuadorian style ceviche. OMG it was excellent, it so many flavors and textures. It even had this little clear cubes that at first I thought they were pieces of ice, but they ended up being like jelly. It also had crunchy stuff in it. It was Amazing!
For dinner, I had the Wagyu beef. Let me put it this way. This was the single best piece of meat that I have ever eaten! It was Lucious!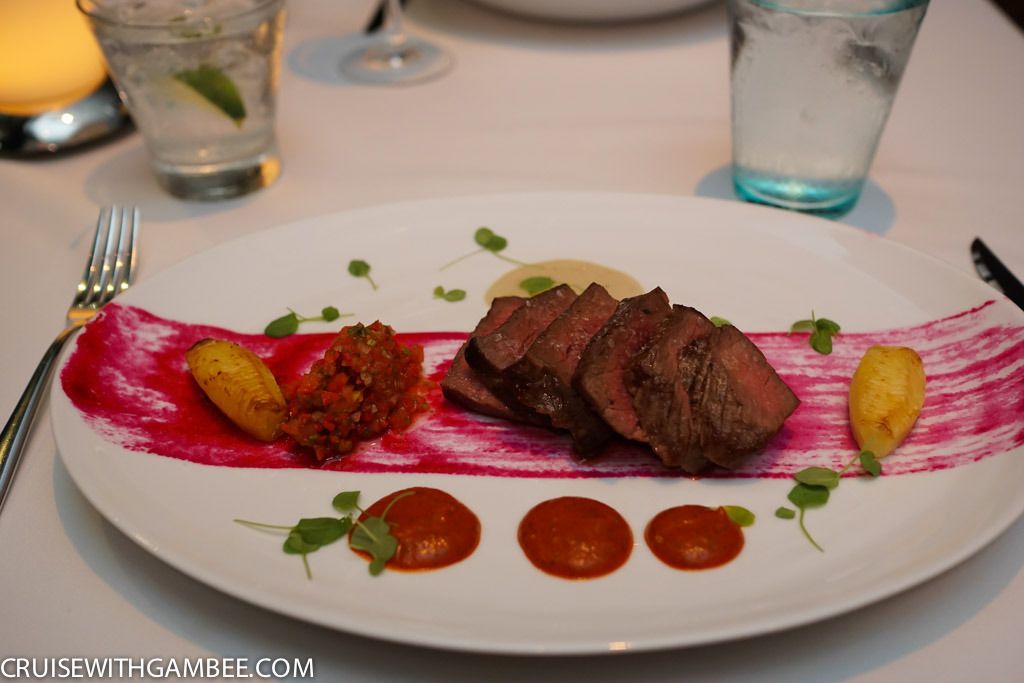 Mom had the Lobster. I thought it was good, but not great. The sauce kind of messed it up. The one at bistro was much, much better! She still said she loved it, I don't think there is a lobster that my mom will ever hate.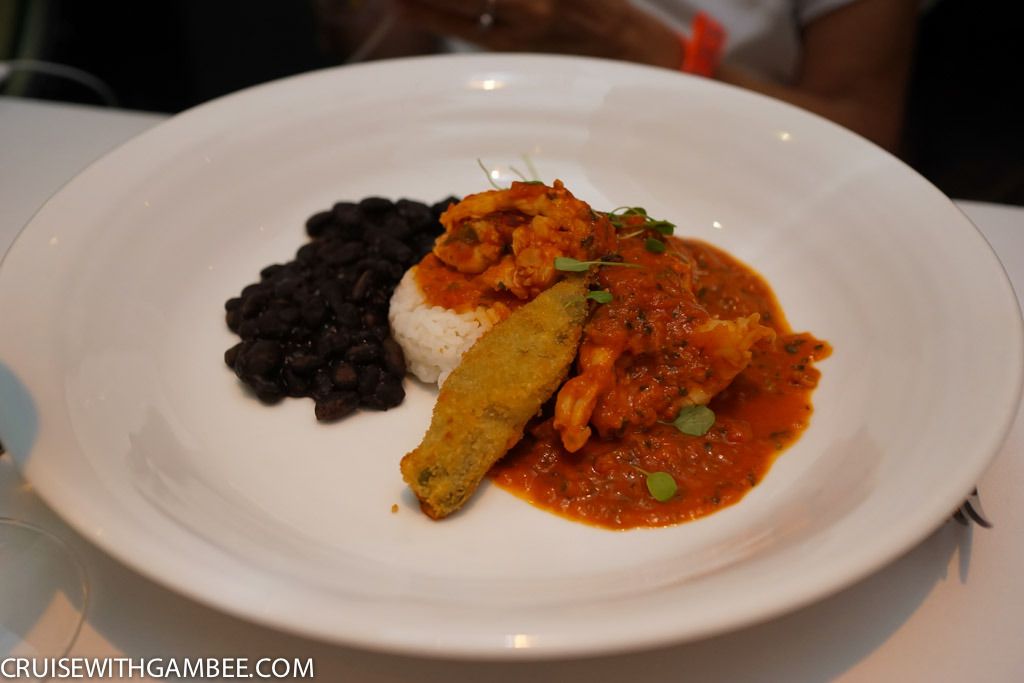 I cleaned my plate!
For dessert I told her to bring us the two best desserts.
The chocolate miloja, was good, but too rich for me.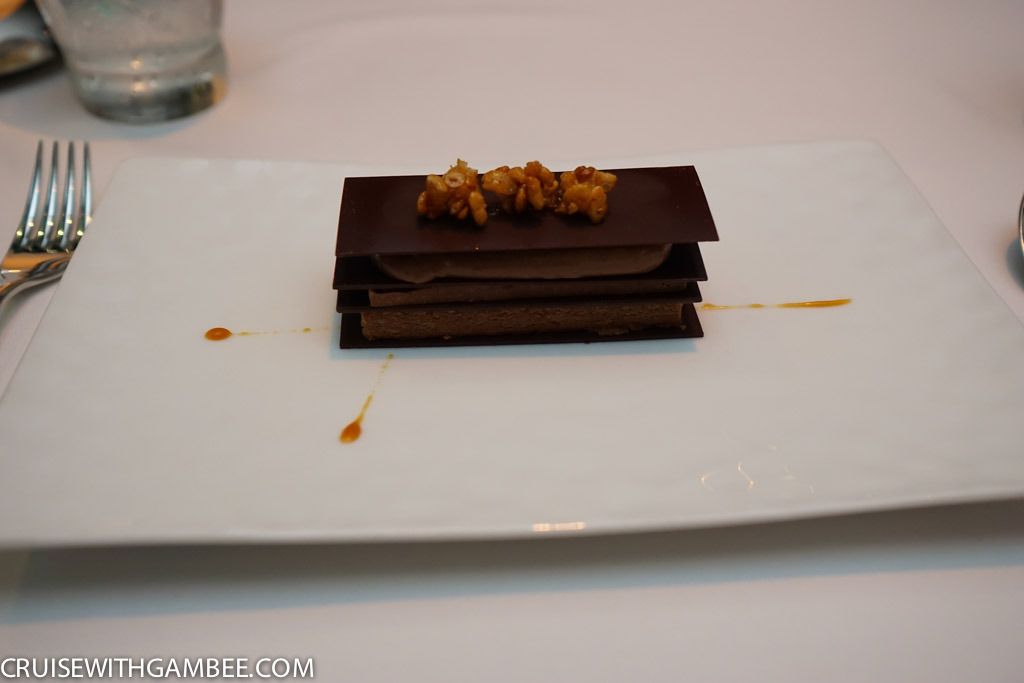 And the pineapple one, I did not care for it.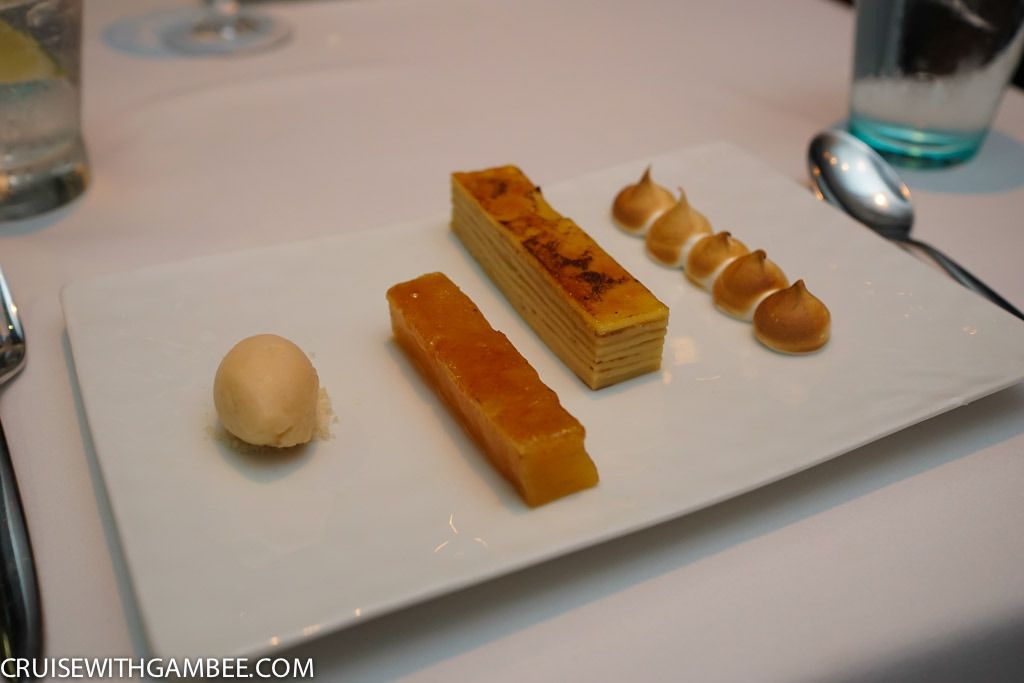 The bill came, remember there is a $15 extra charge for this restaurant. I had already paid for it, but they told me they would recharge it and then add the credit to the account. Something about their system. In any case it happened just how they said, no issues there.
Service was also excellent. The food and beverage manager went around all the restaurant, asking everyone how everything was, all the table were addressed by name, it was incredible. I have to say that this restaurant is a not miss!
After that I went to the room to change, I hated being in those clothes. By the way, that is the only restaurant with a dress code. After that day I never wore pants again. I mainly did this because I noticed half the people in shorts at all times, there was no reason for me to be all dressed up if half the ship was not. And you all know me, I hate dressing up.
Something else that was rather annoying was where the photographer sets himself up, blocking the entire traffic of deck 8 going into the atrium.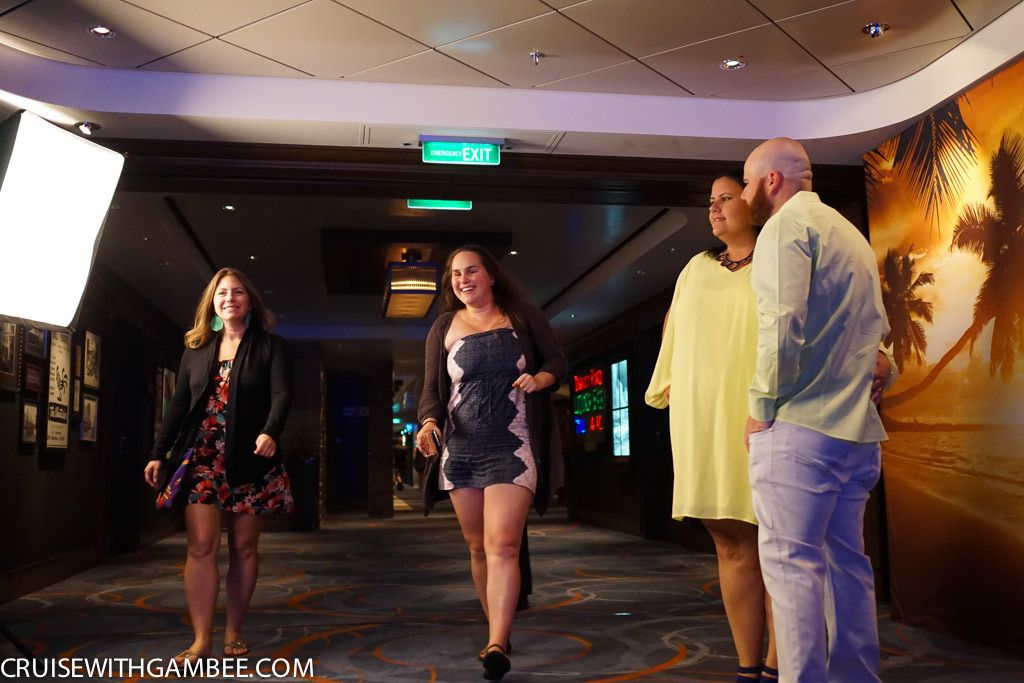 I stopped on Tobacco road and got the drink list.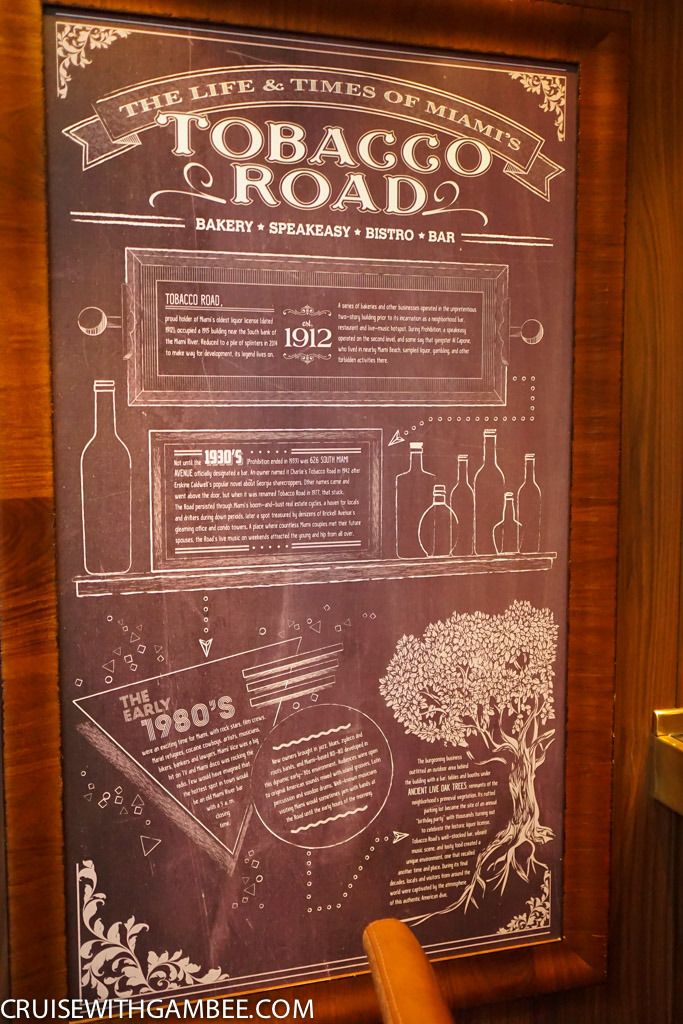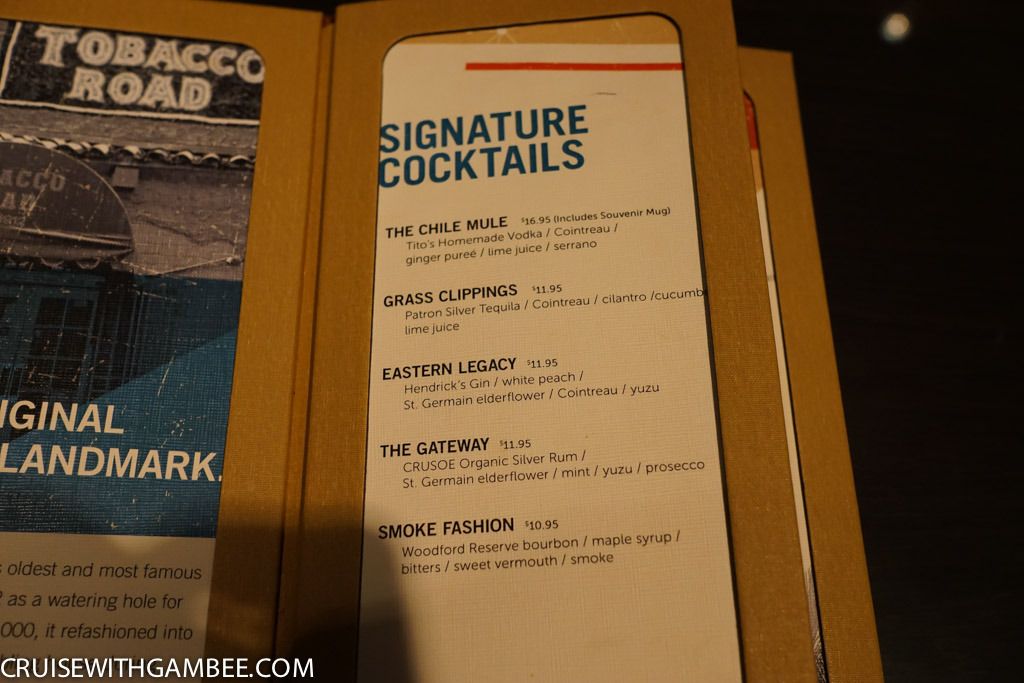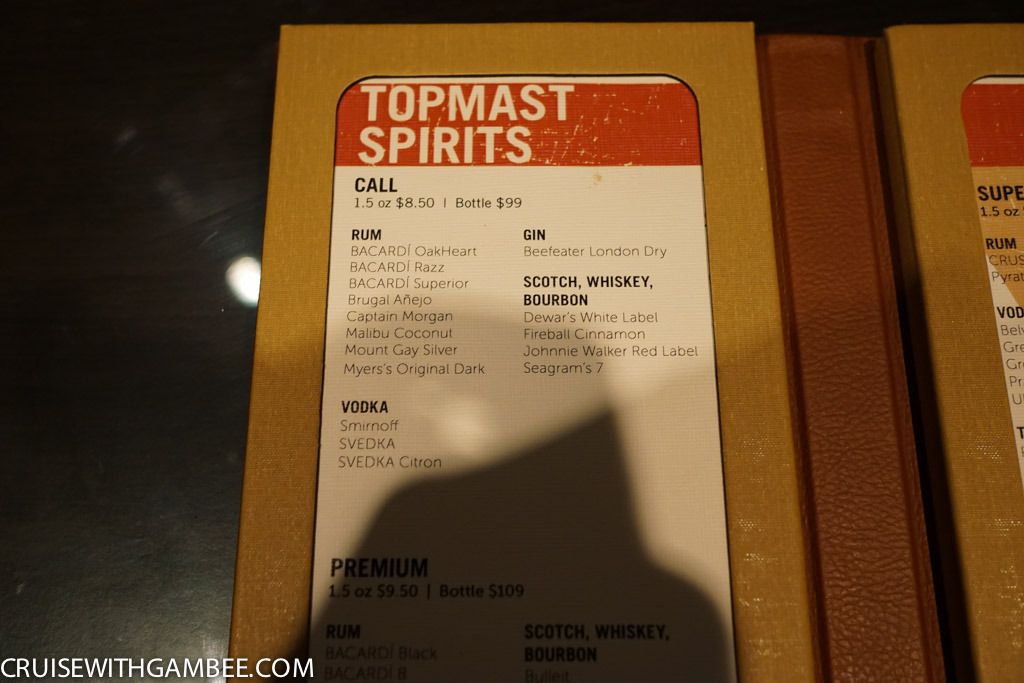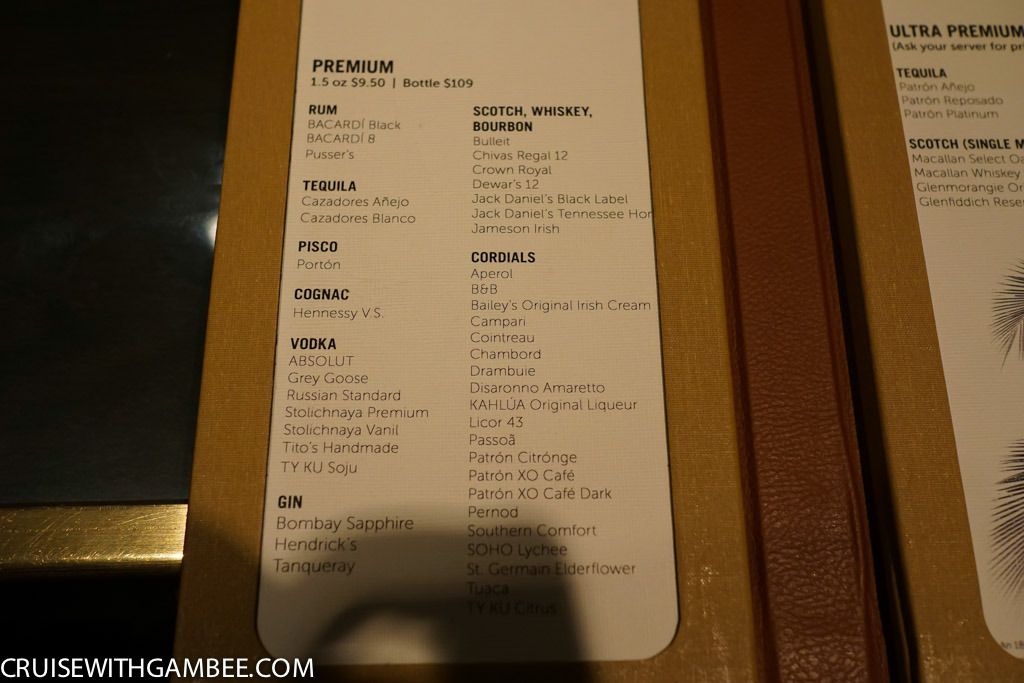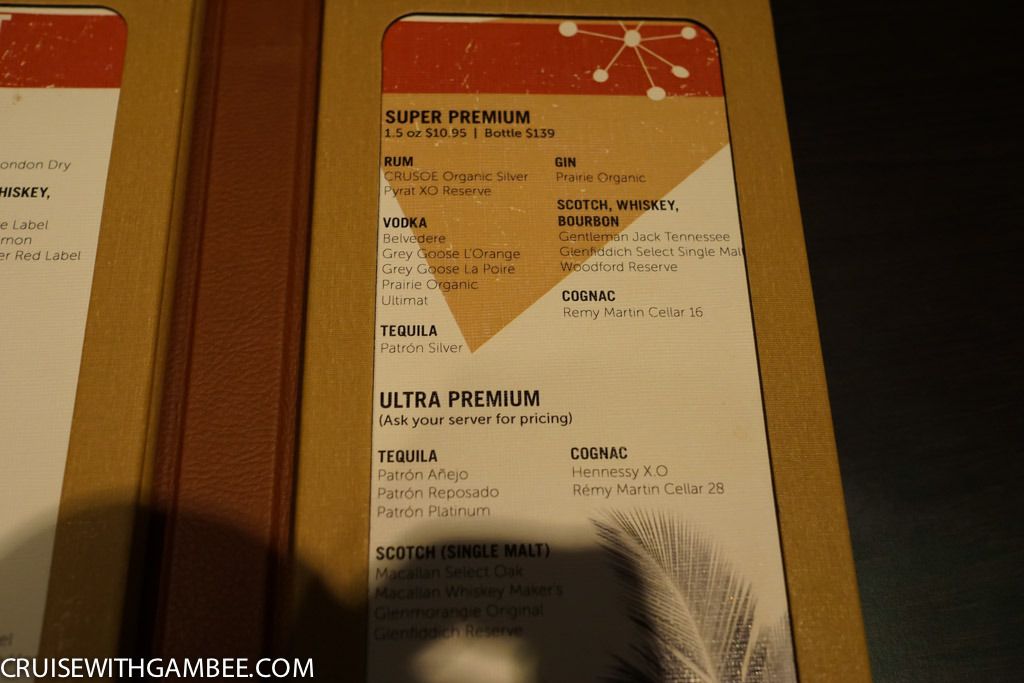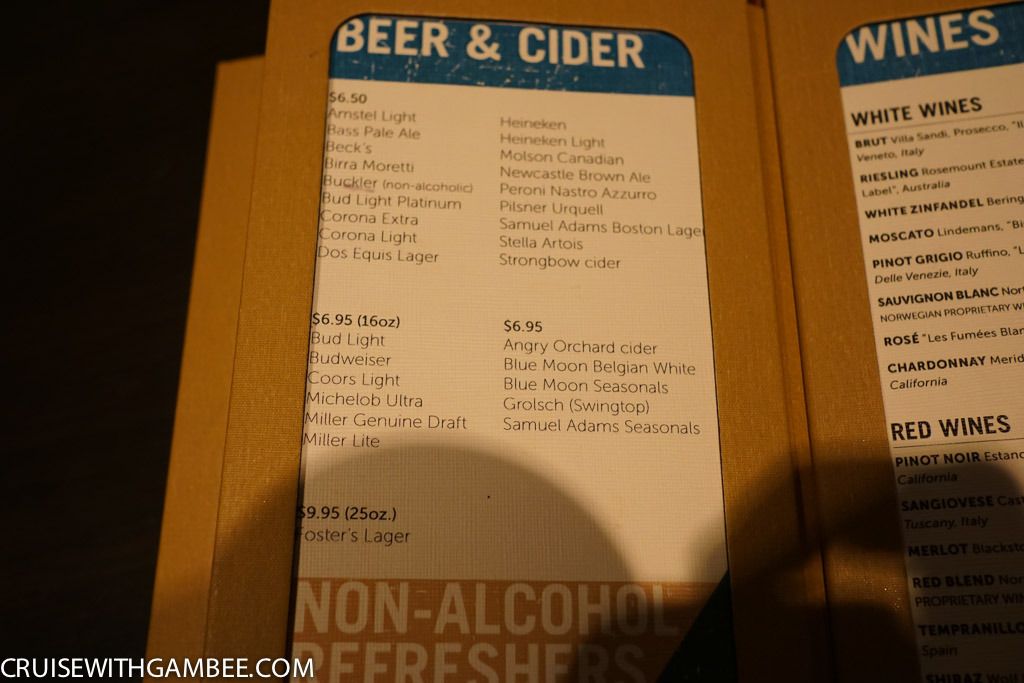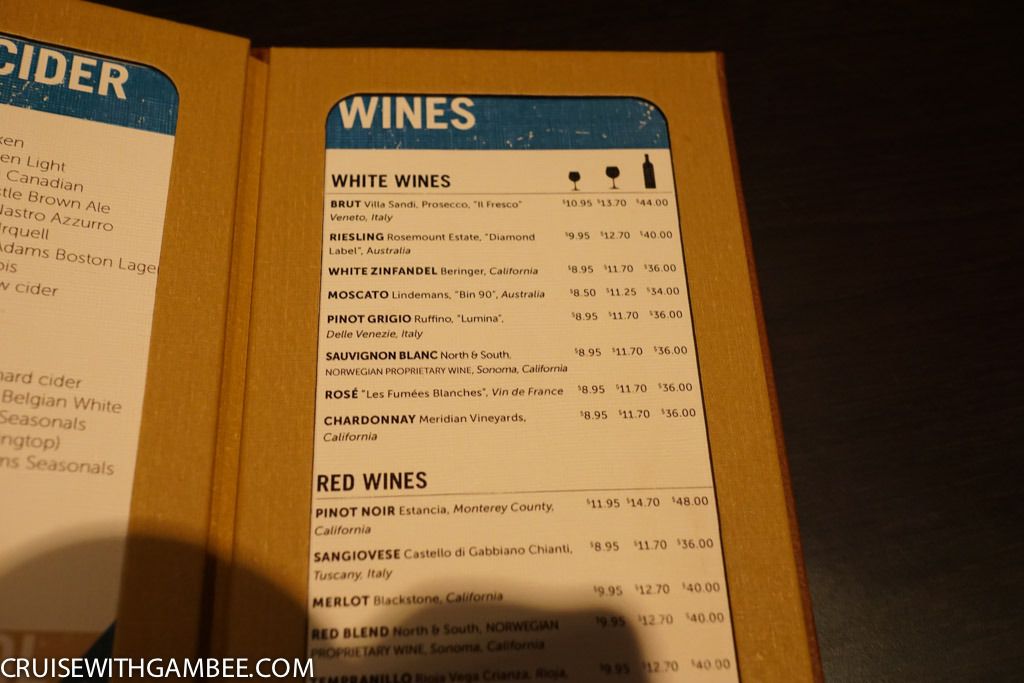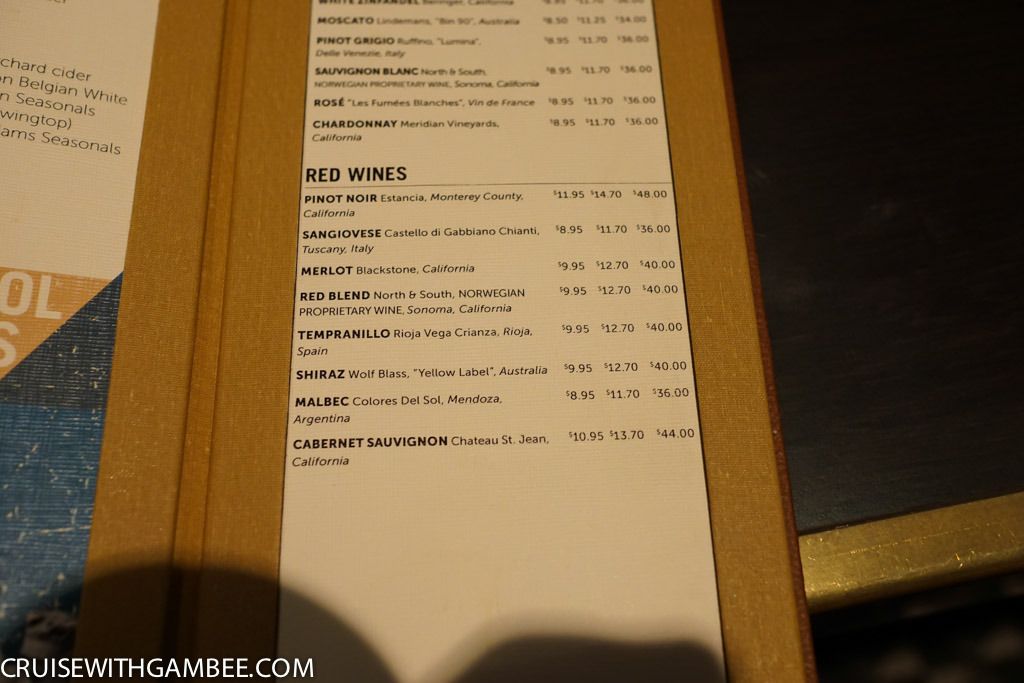 We never tried La Cucina, I did not care for it on the Breakaway.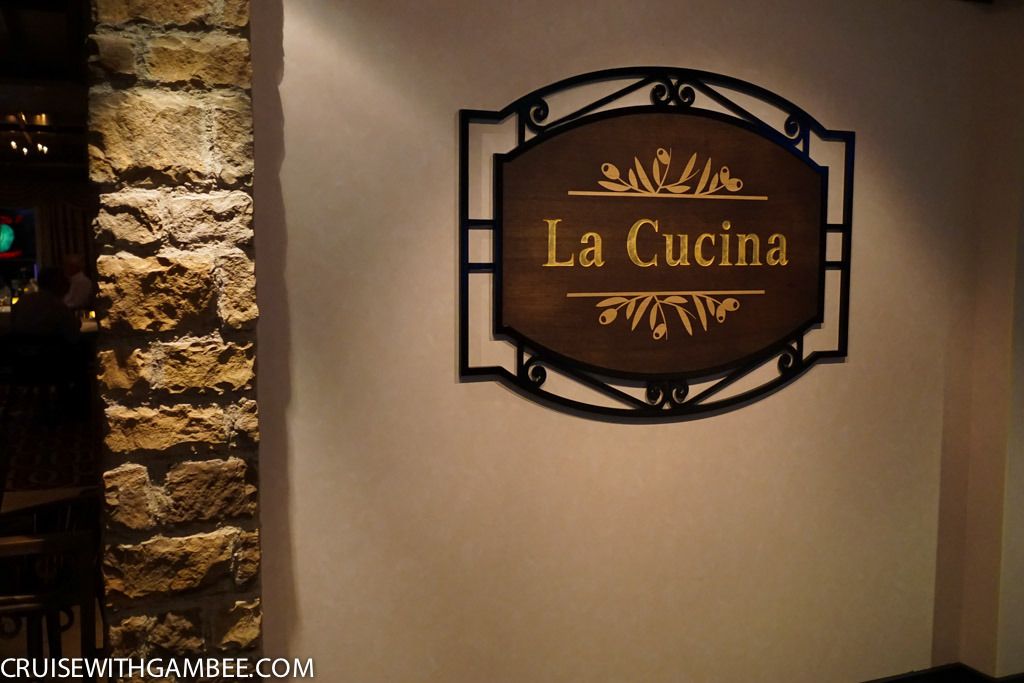 Back in the room we found this guy.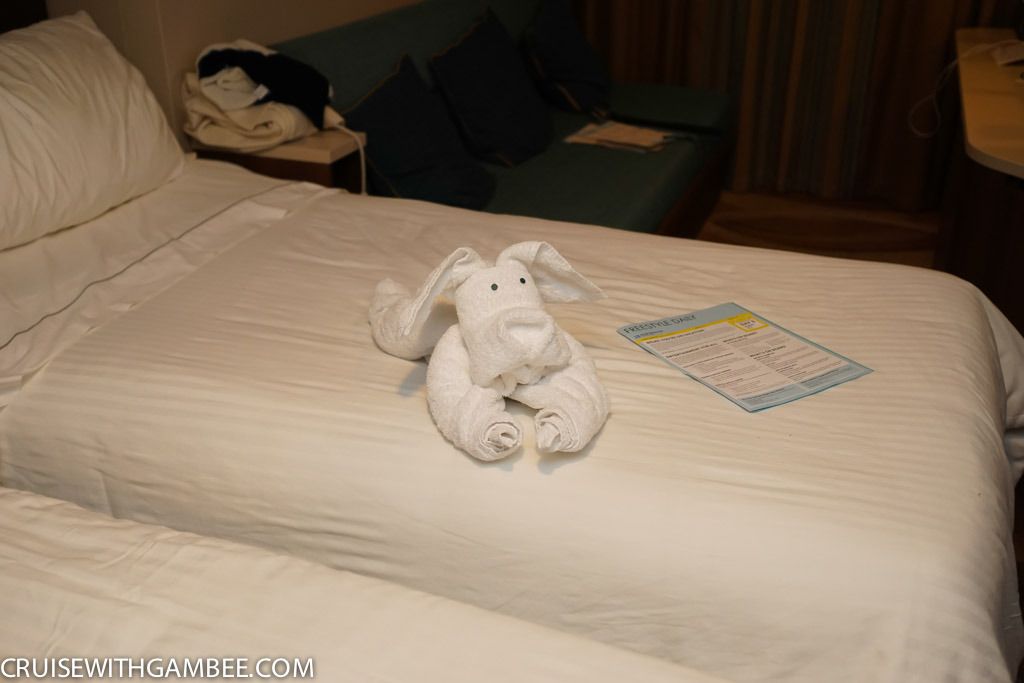 I setup my bed, and went out for a night on the town.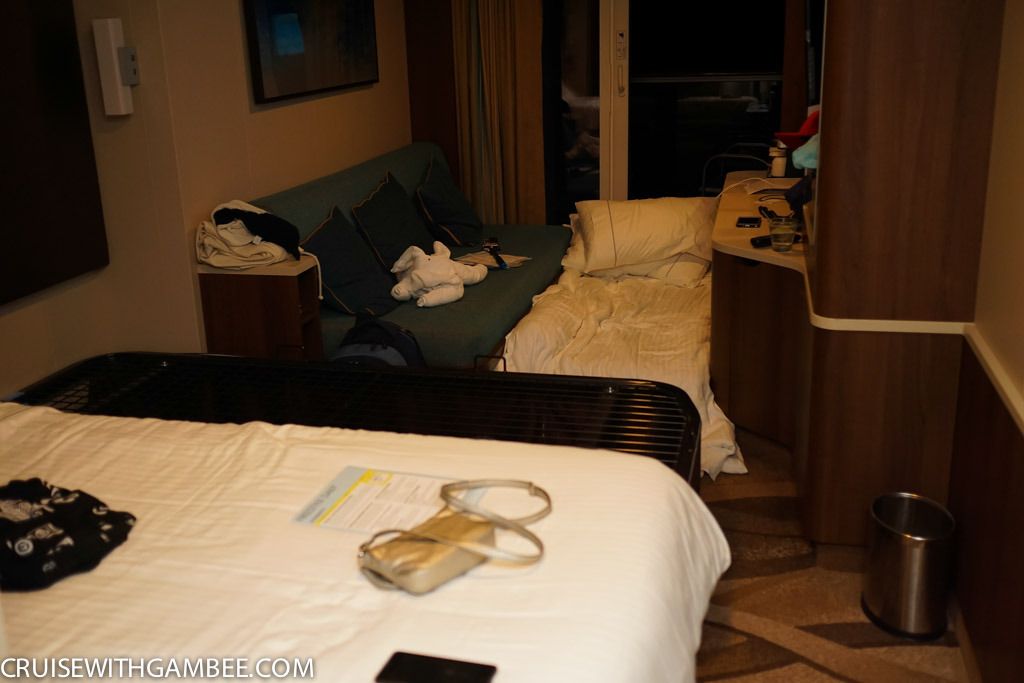 They had the love and marriage show a O'Sheehan's. Everyone said it was really good! We just happened to walk by it.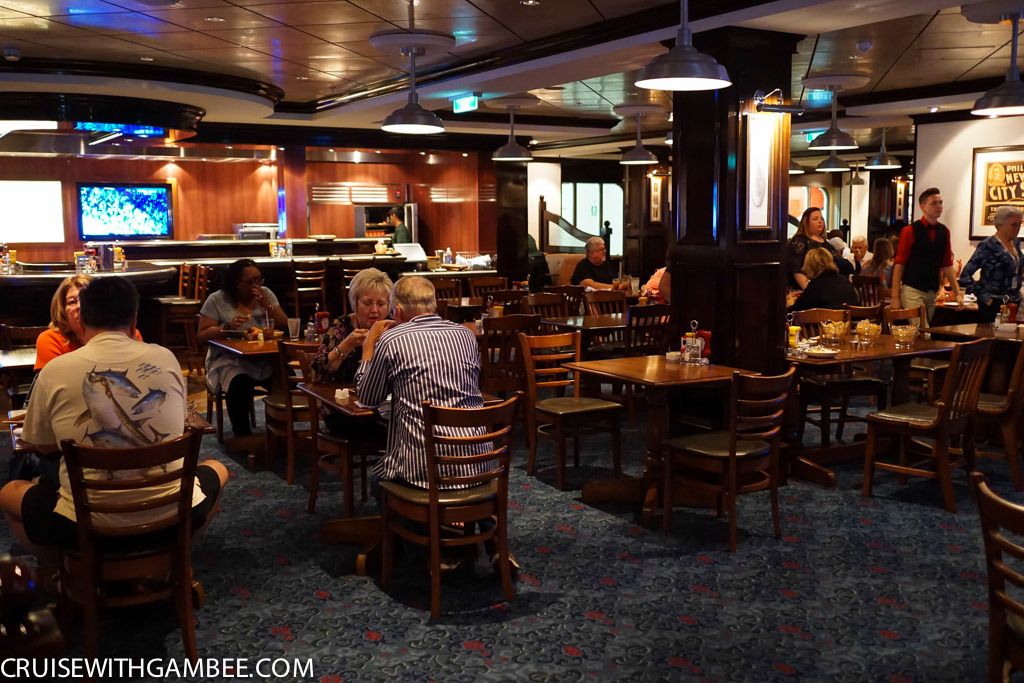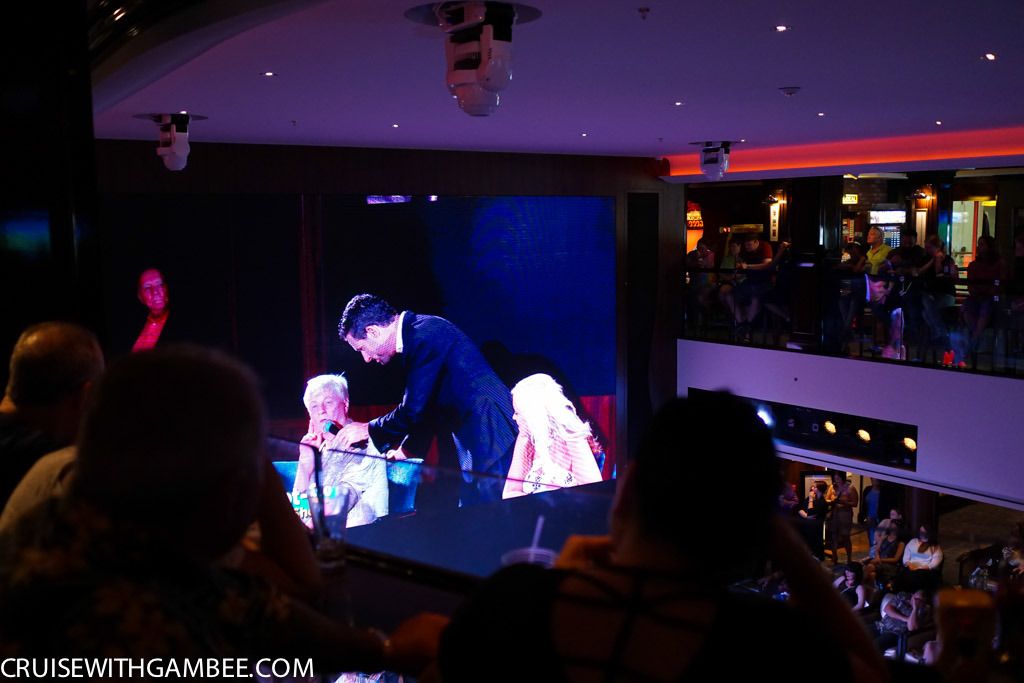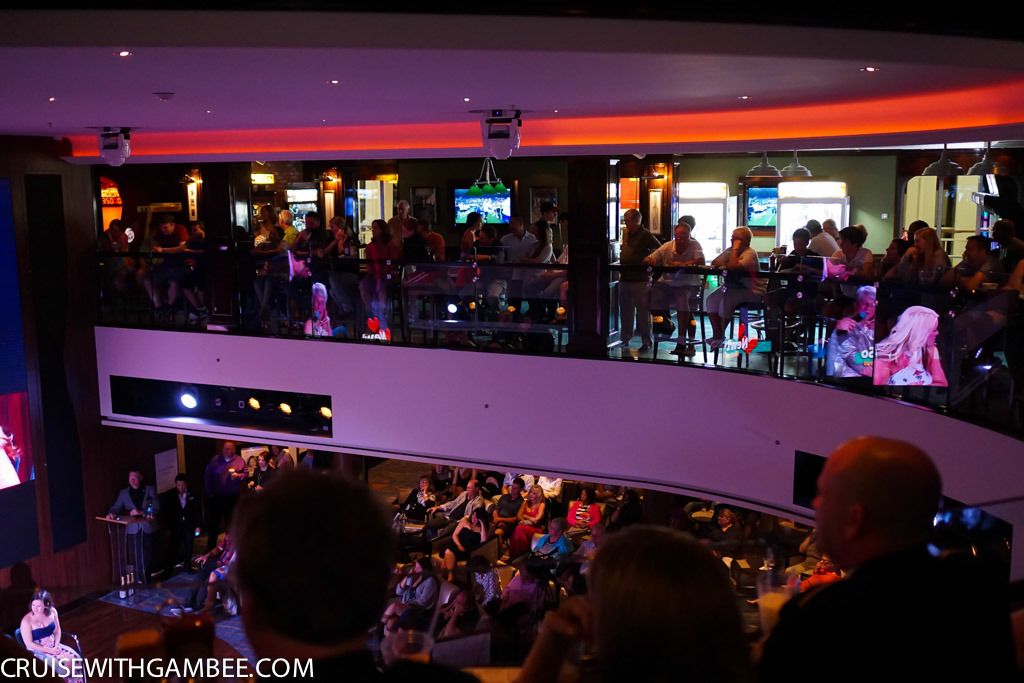 We were going to the Casino.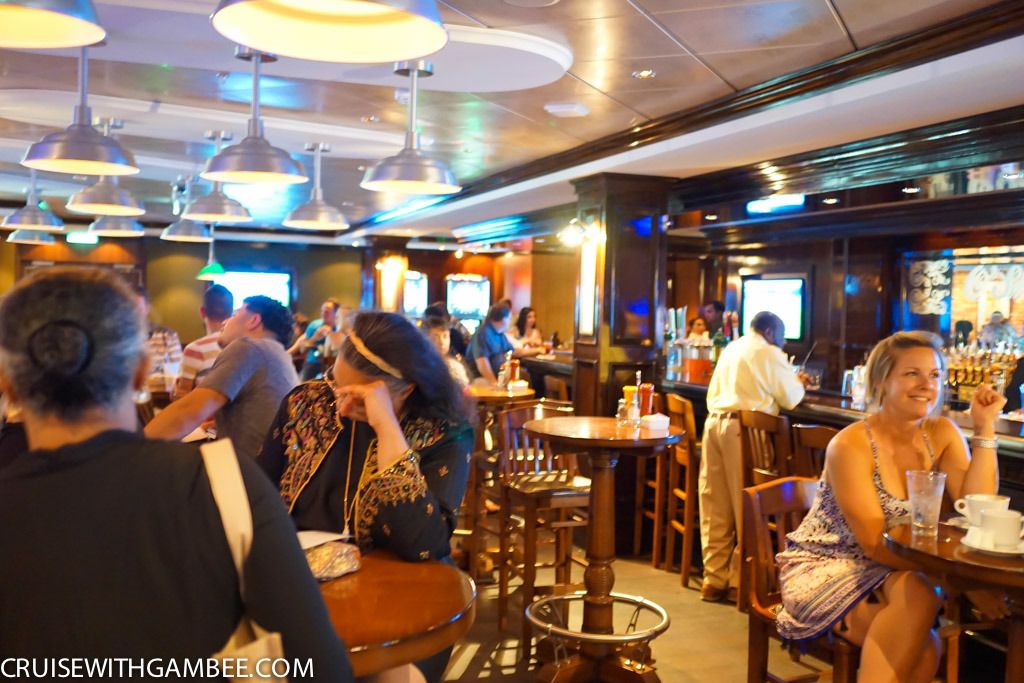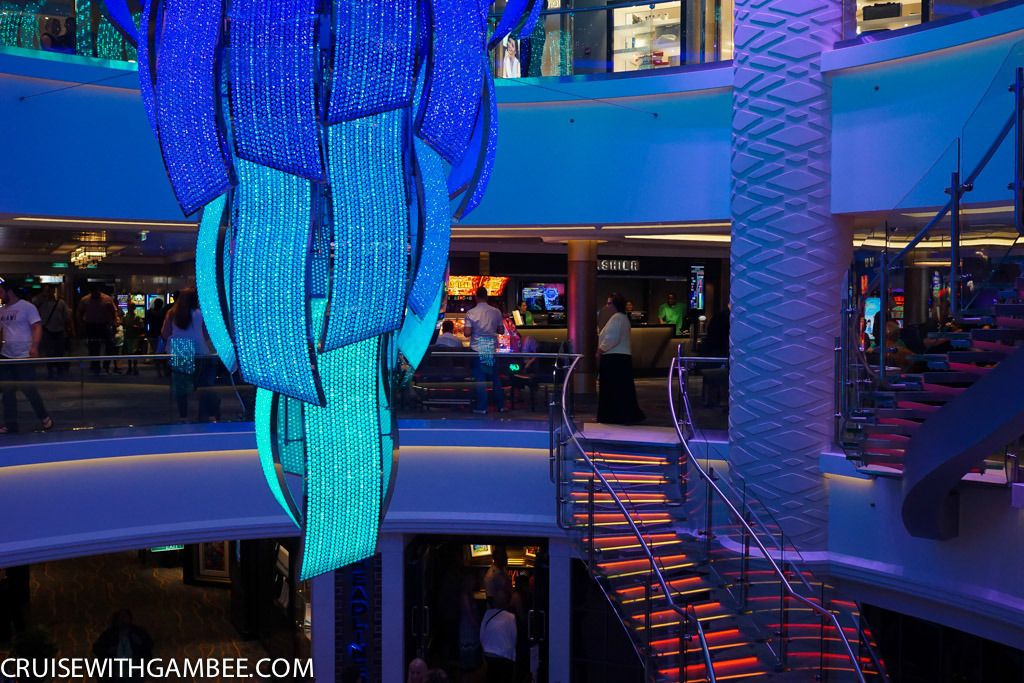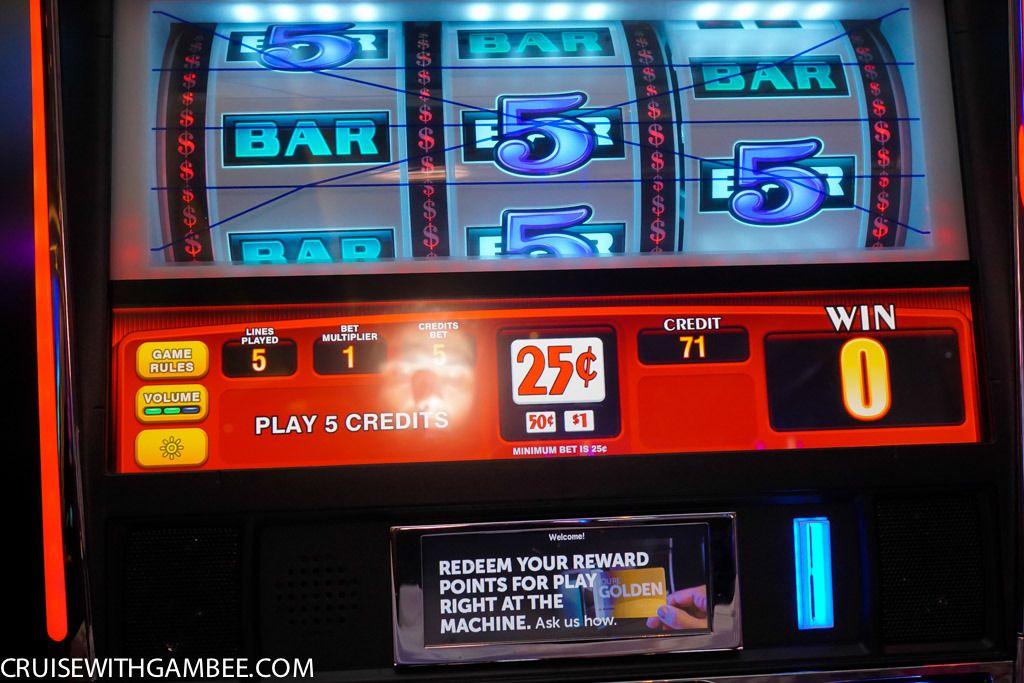 Then for the first time ever I managed to turn $20 into this, and it all happened so fast! We chased out, and I gave the money to mom.
We went for a little walk.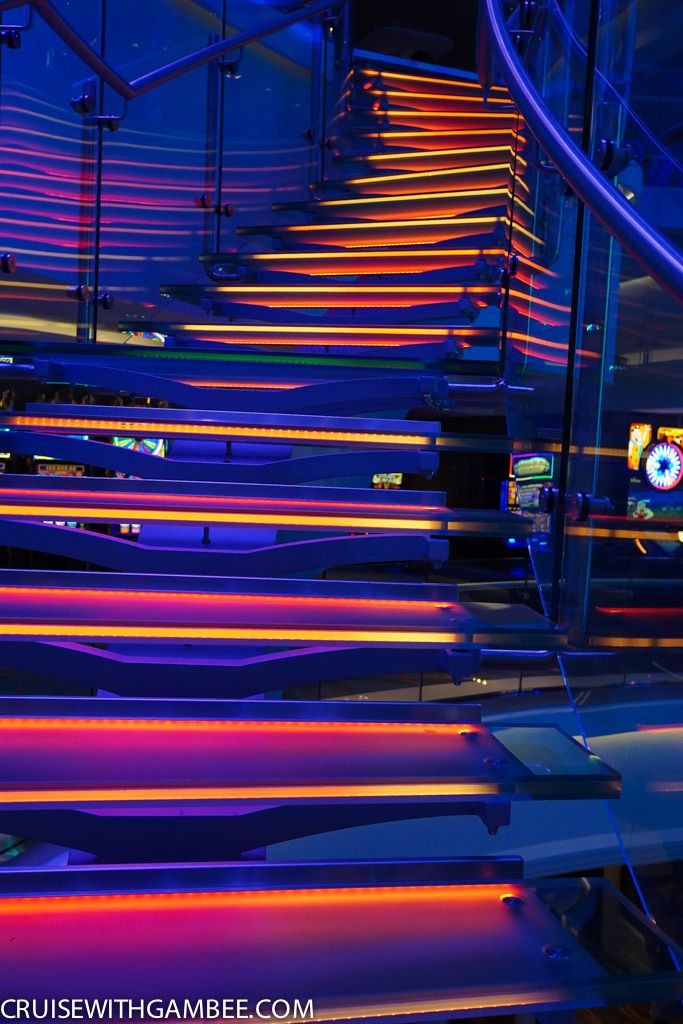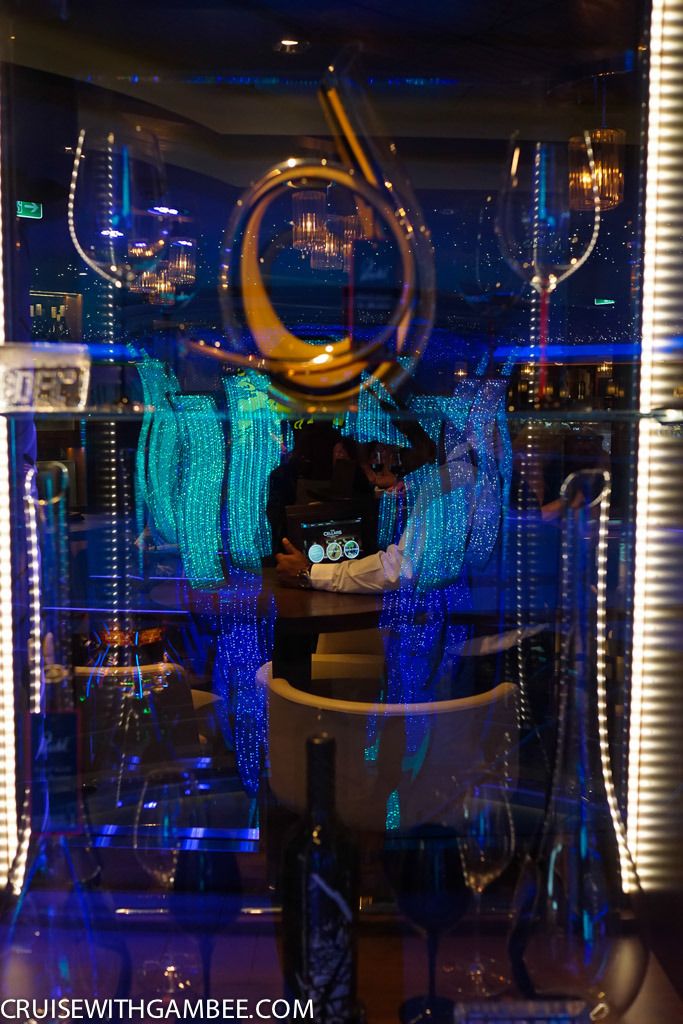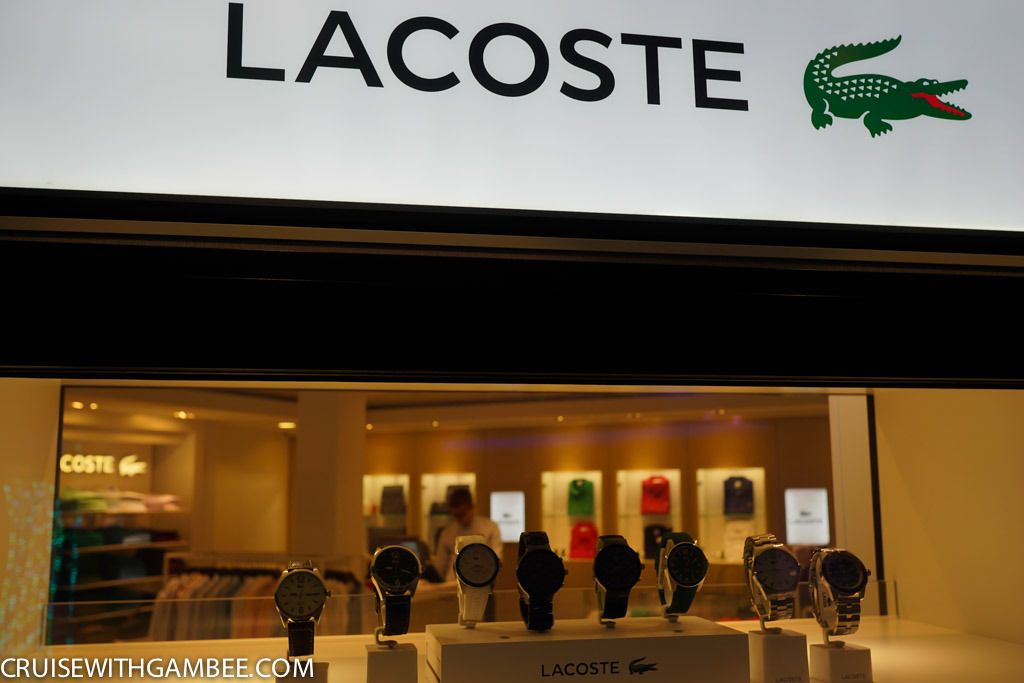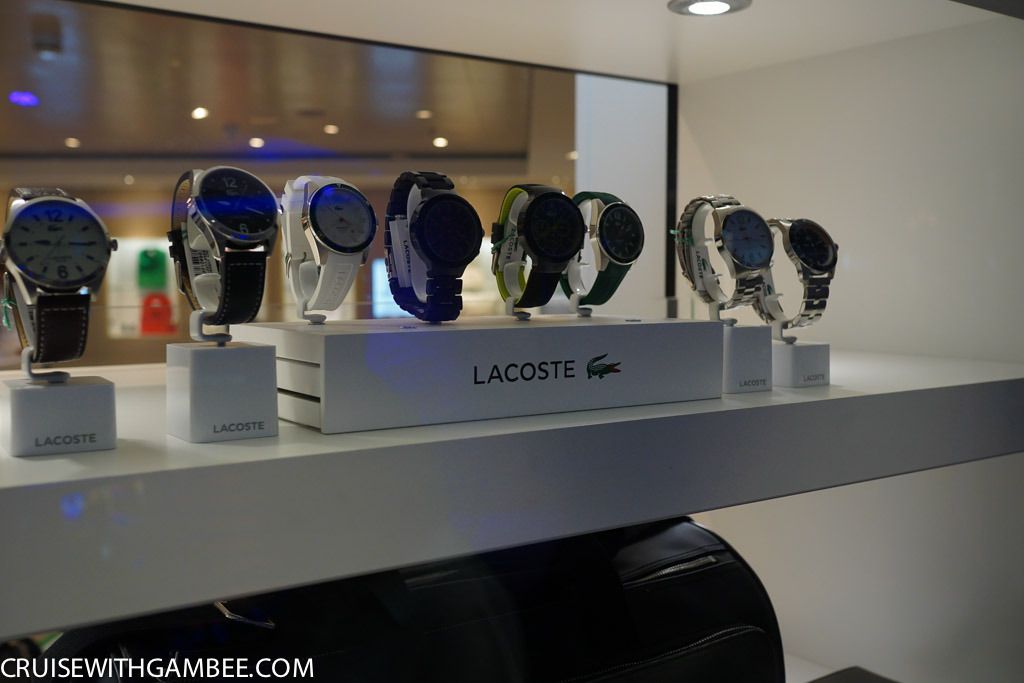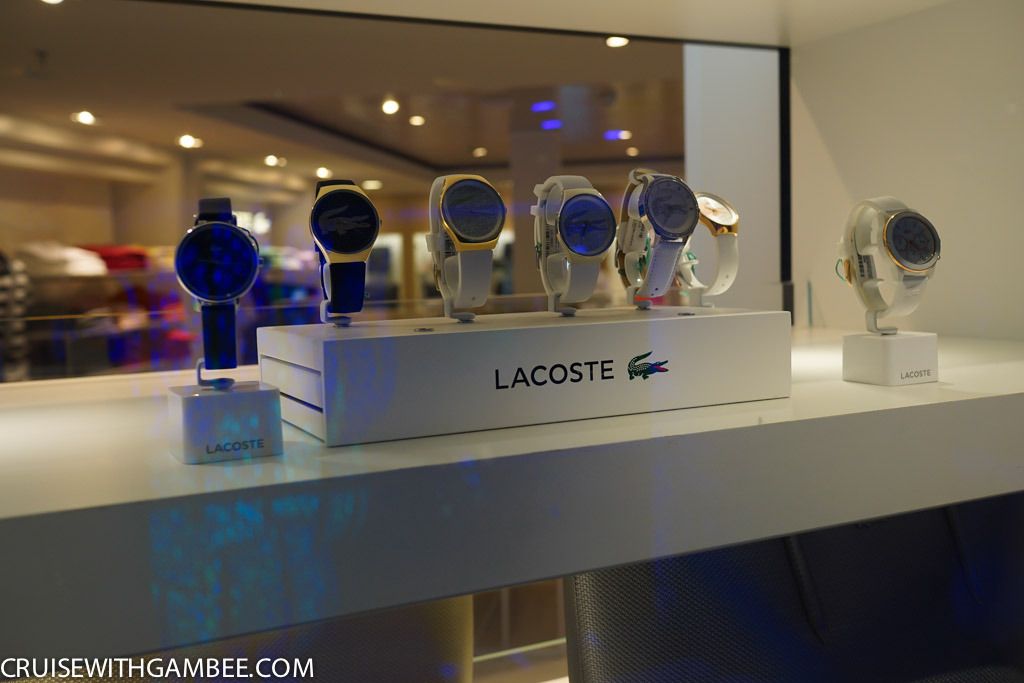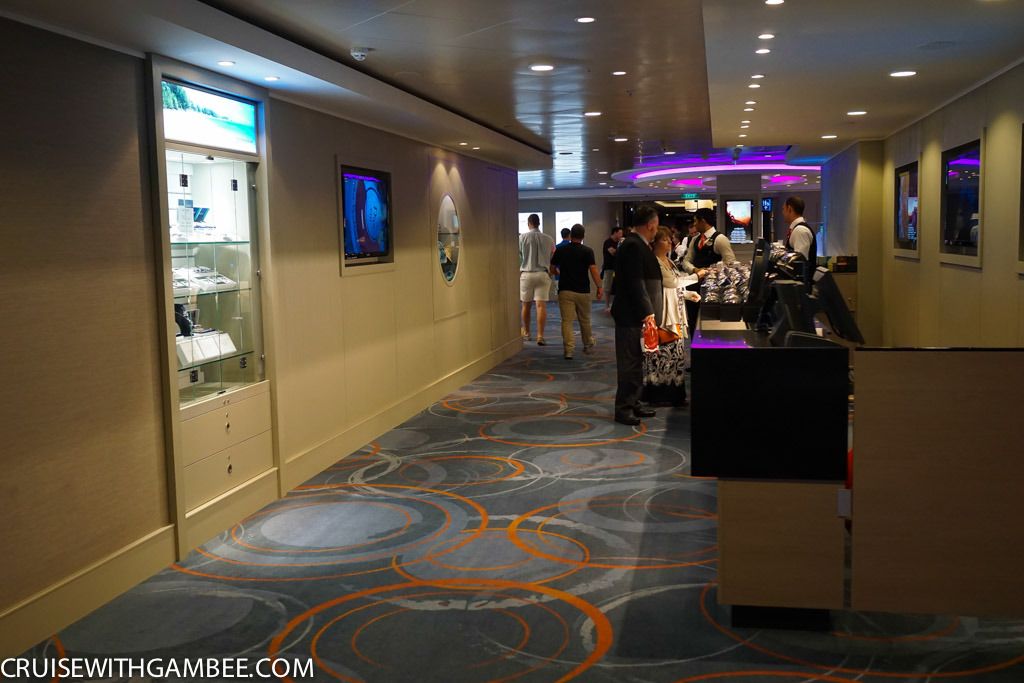 This guy was really cute.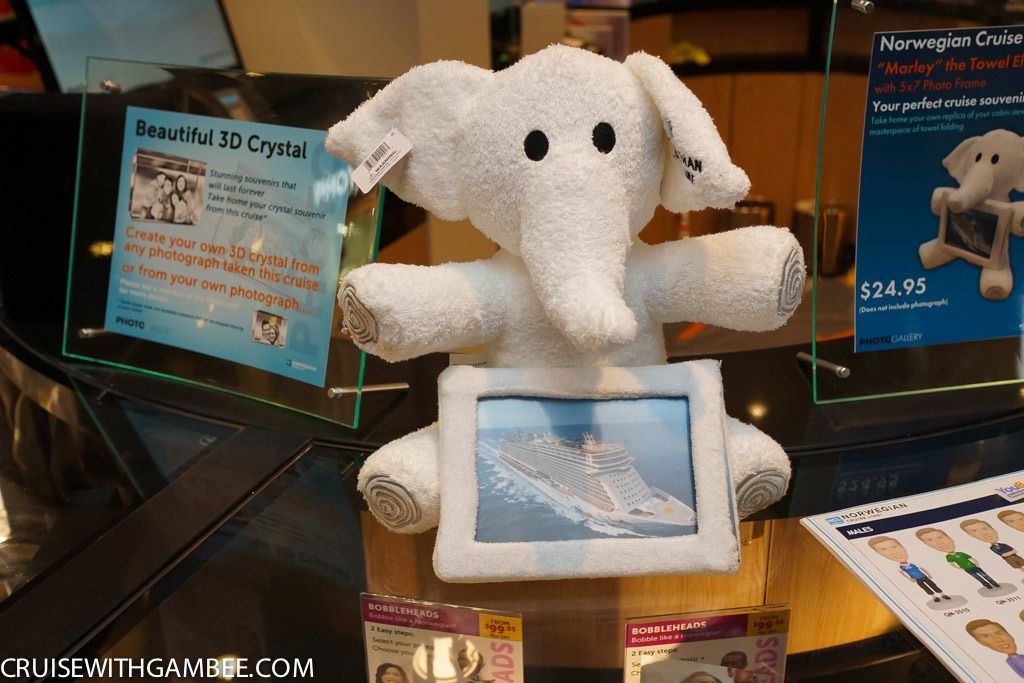 I was really looking forward to their store and the Guy Harvey merchandize. To be honest with you it was quite lousy, very little to choose from. I wanted to buy a nice shirt.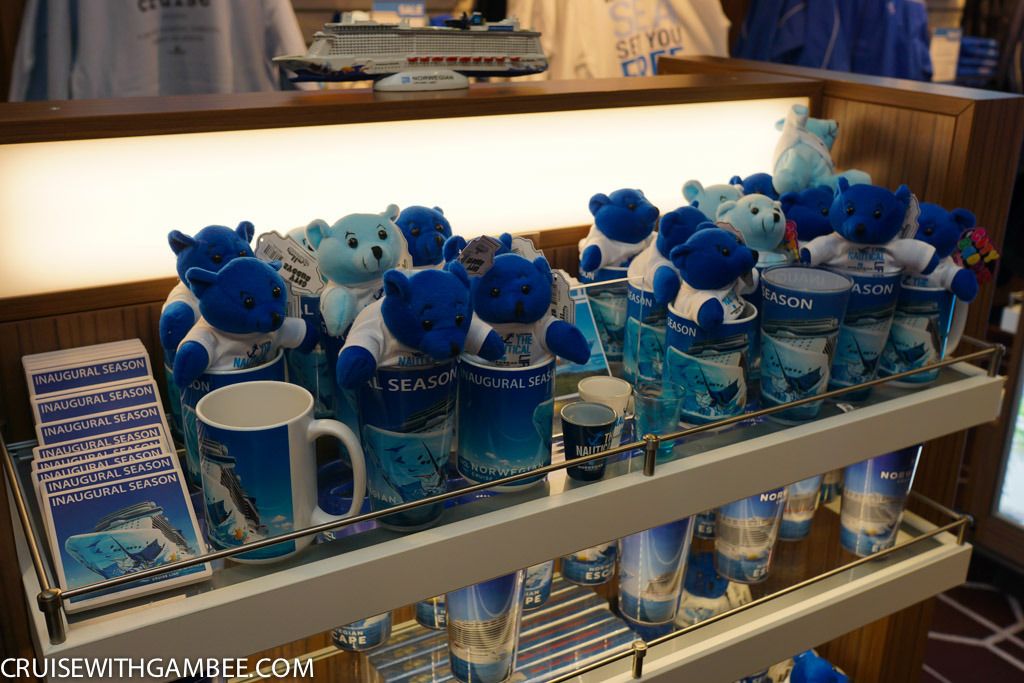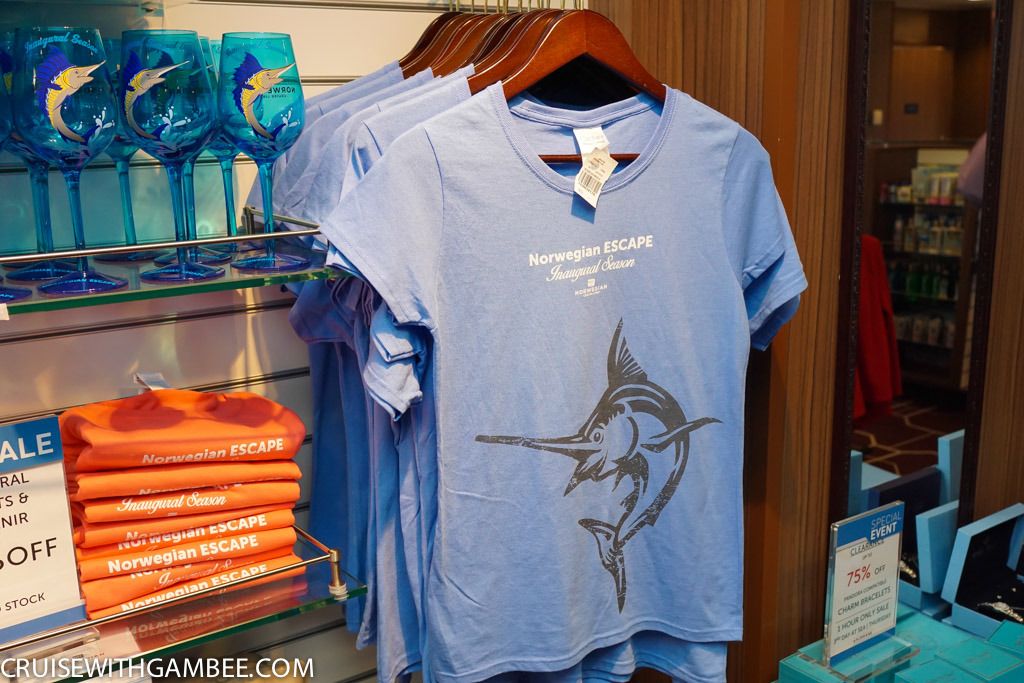 The ship model is $50, that is ridiculous! What is NCL thinking? I said screw that, I am not buying it. Mom came later in cruise and bought it for me under her account. I still think that it is a ripoff.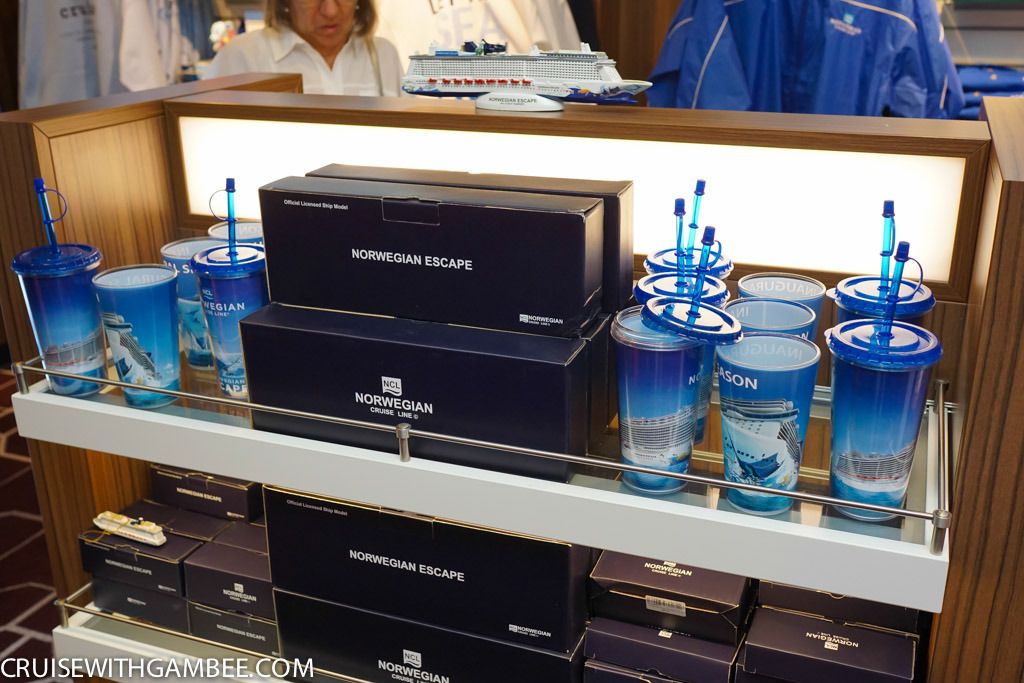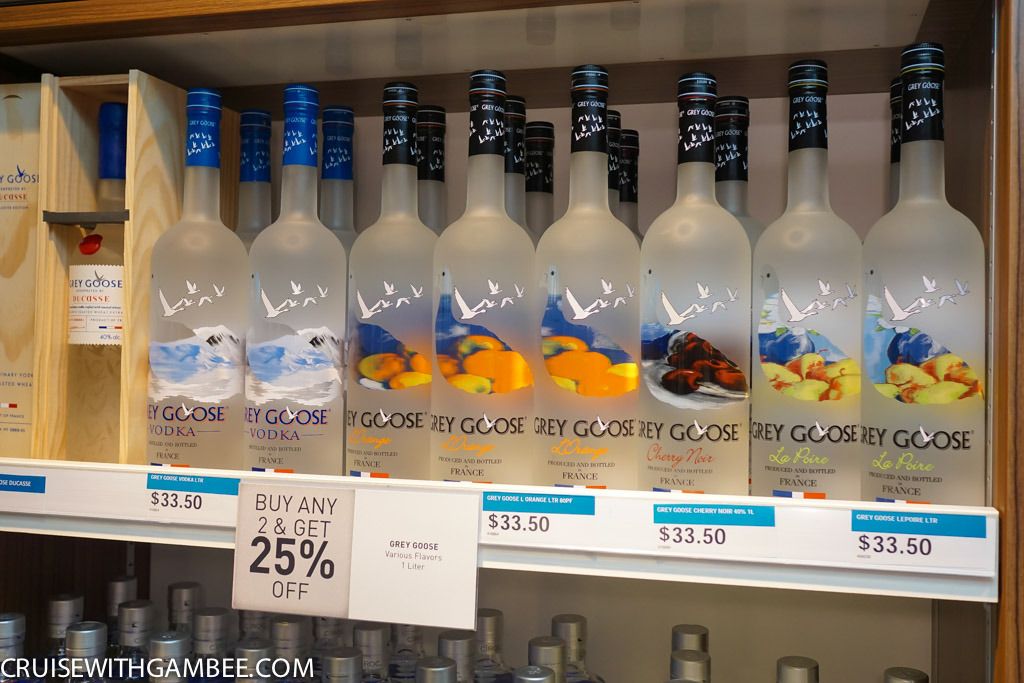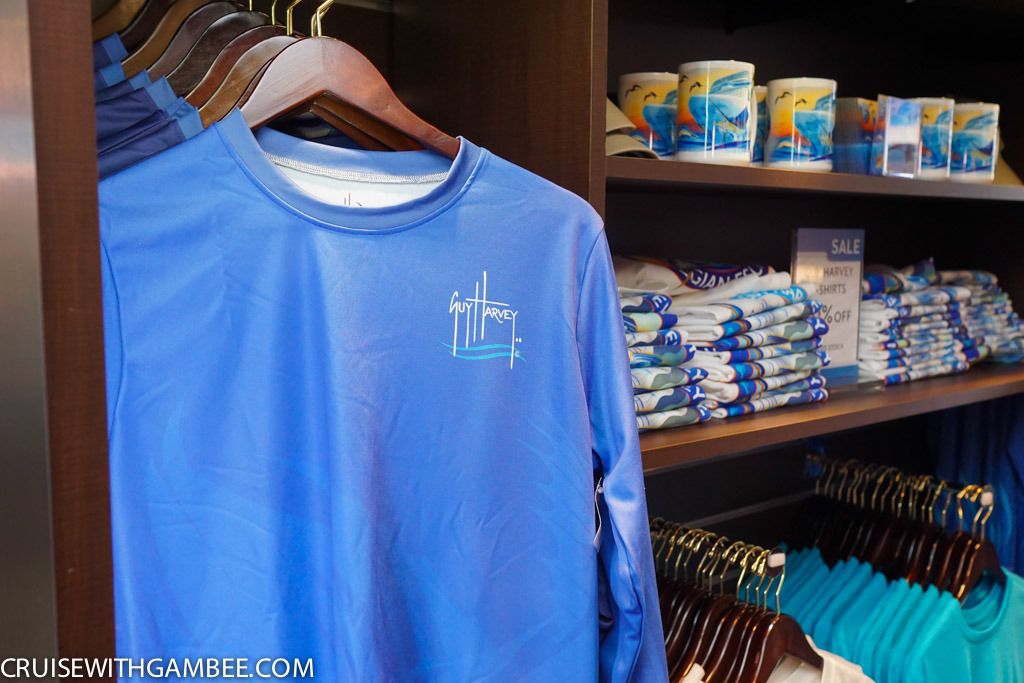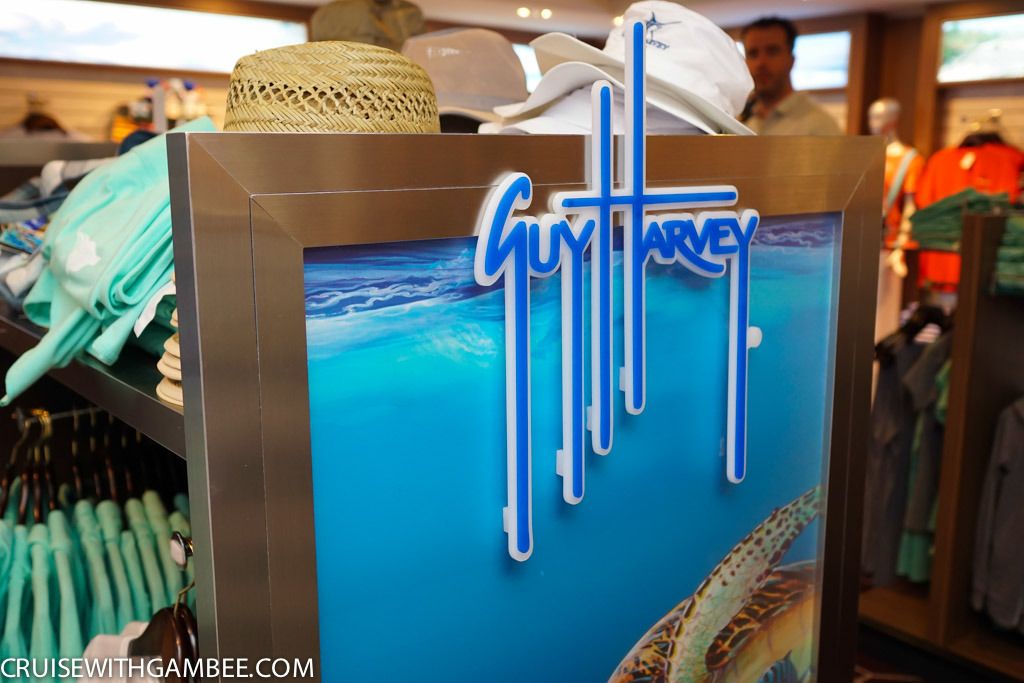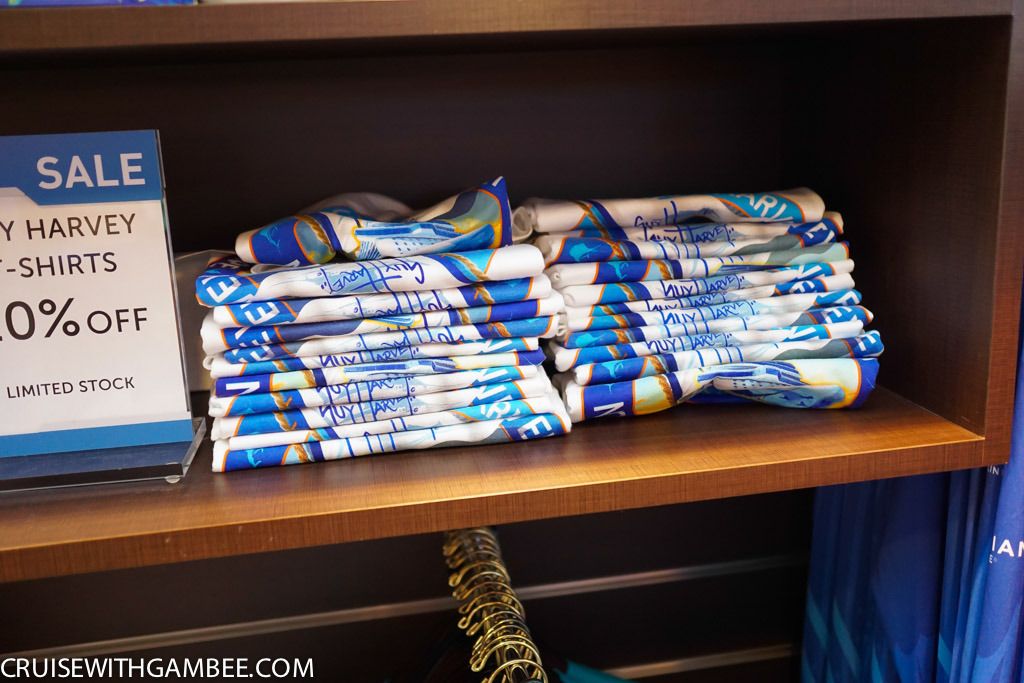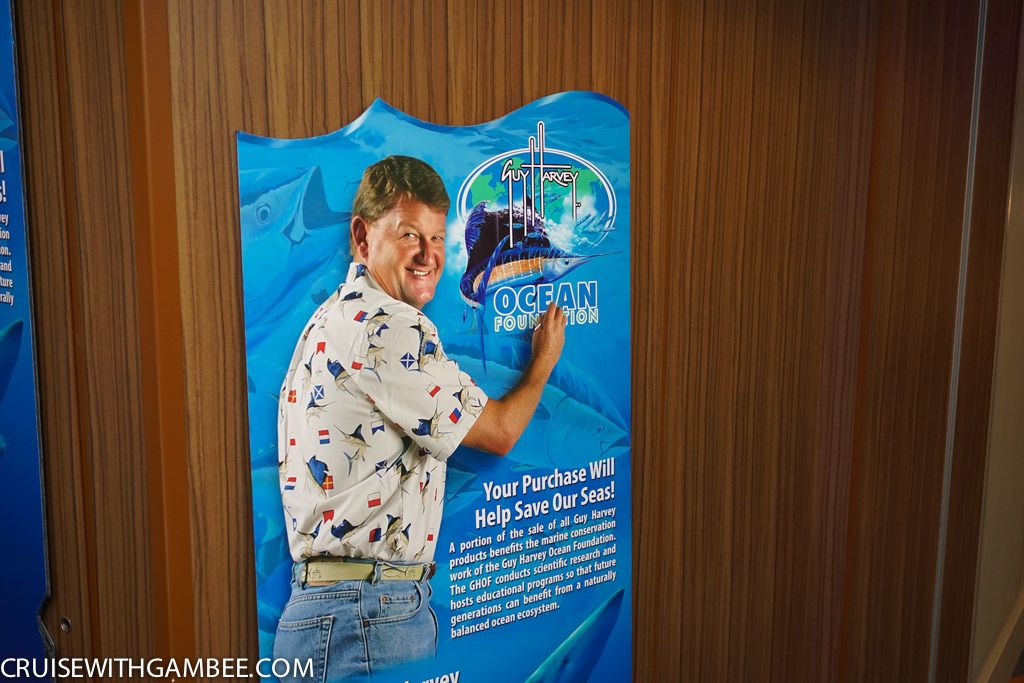 Then mom wanted to see the Karaoke. In my opinion it is badly setup, because it has the screen on the back. So the singers mostly sing with their backs to crowd. Kinda lousy.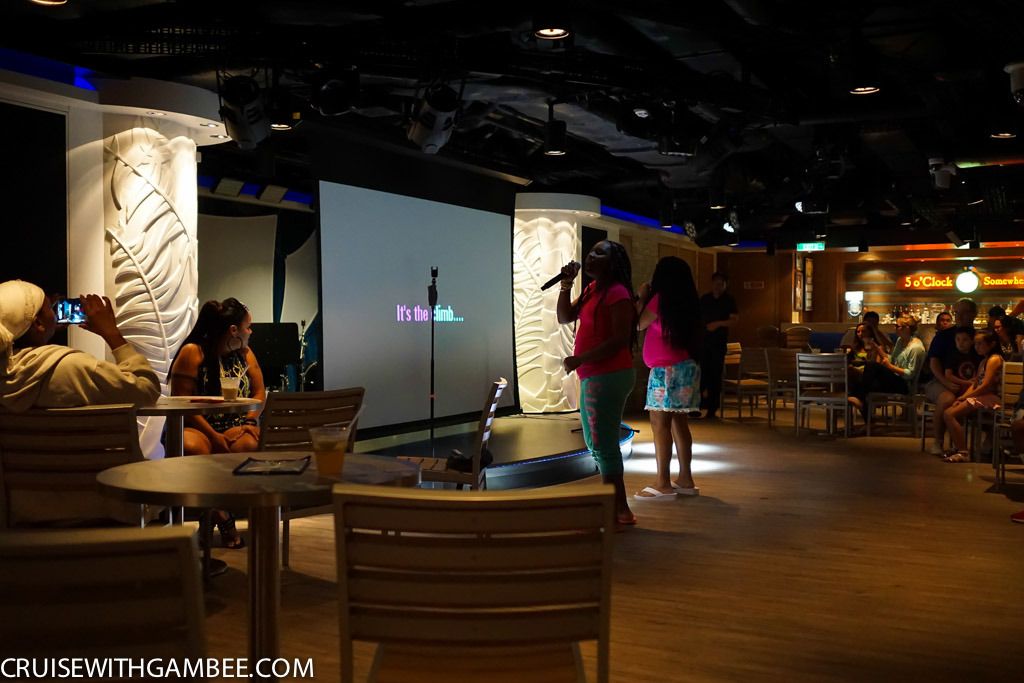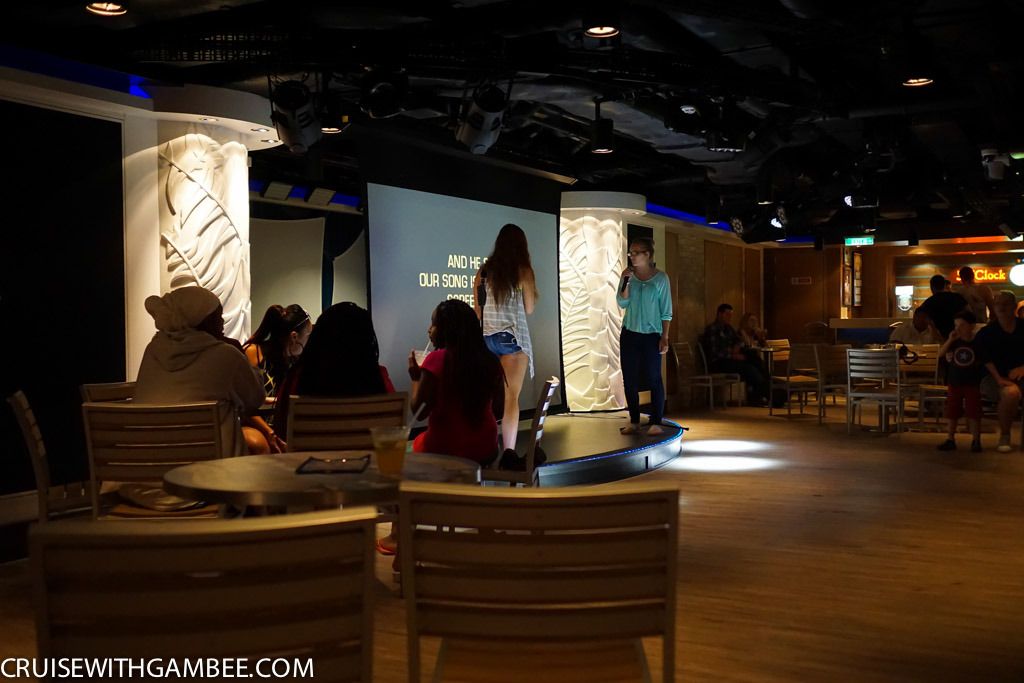 Then Ty told me they were on the outside bar, and I went there. On the way out I did not see there was a glass door, and I slammed myself on it. Trust me I hit so hard, that I had a headache for the next hour. Not to mention the emarracment of everyone that saw me hit it!
Back out I met with the group and they were having a blast.
Jillian ordered a mudslide
I think this is where he made a ….. (even though he claimed it was something else), LoL. OMG, we were having such a great time!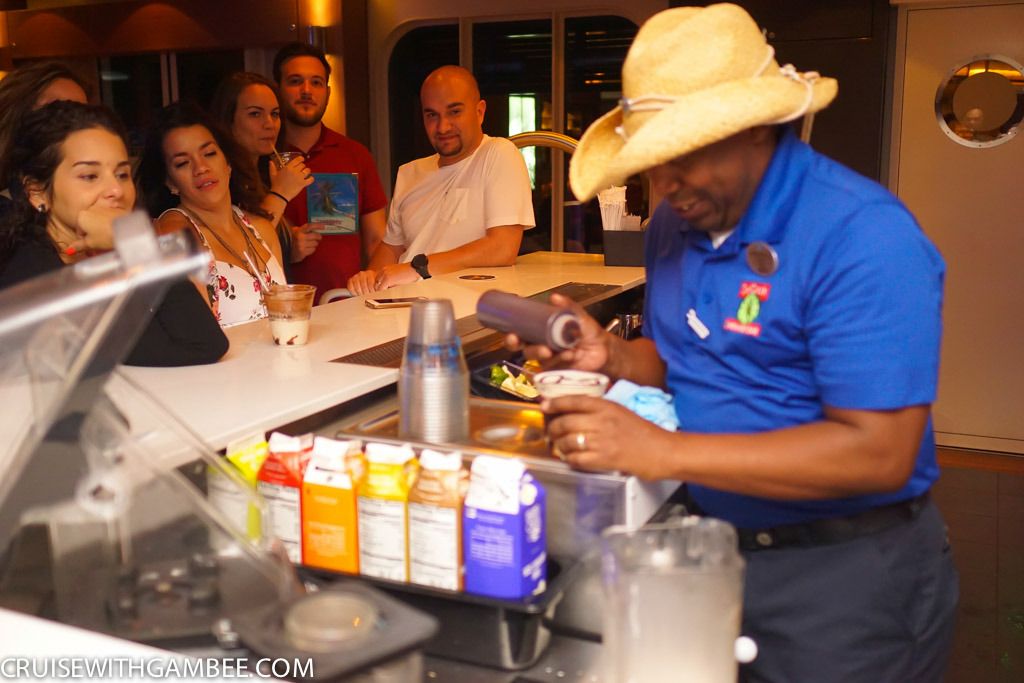 Ty receiving his 20something drink of the day, LoL. Ok, I might be exaggerating just a bit.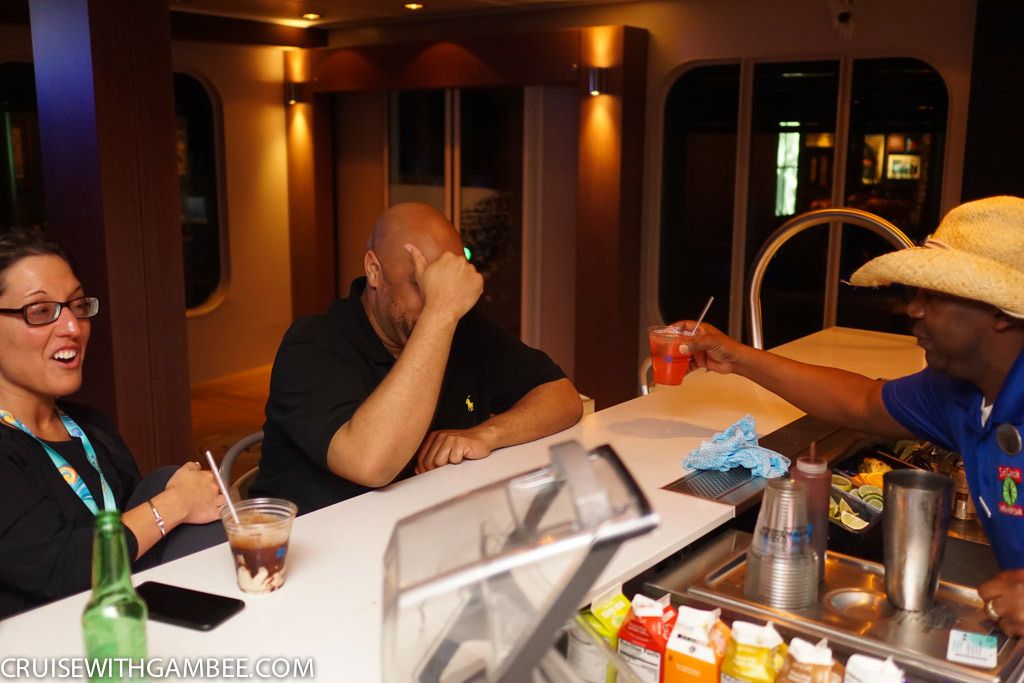 Some more Gin for me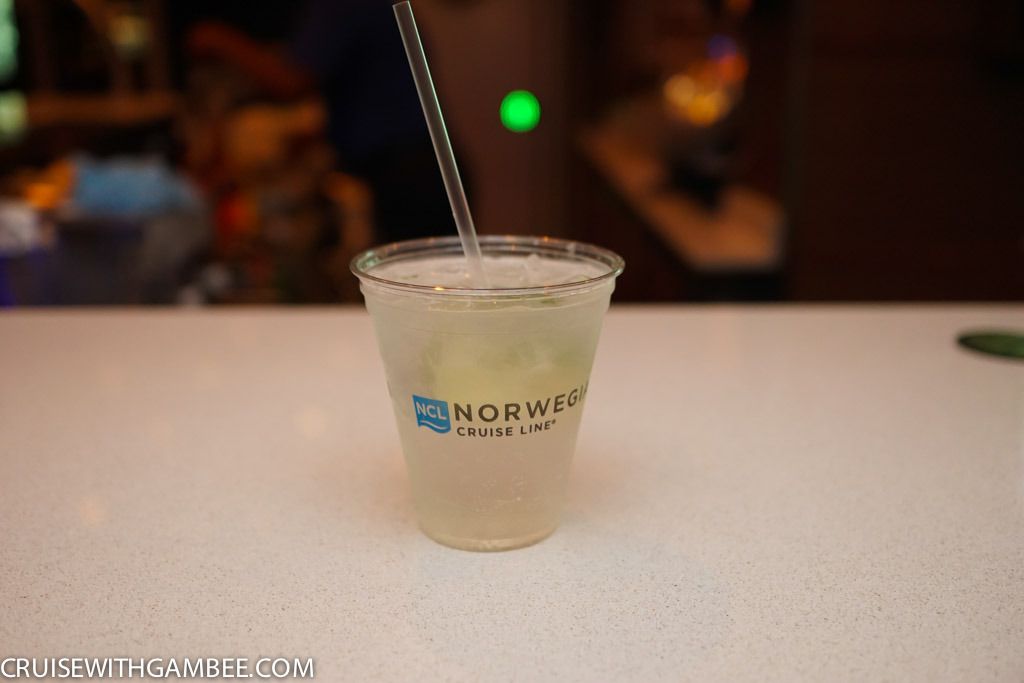 And then this!
At one point I went to the bathroom near Pinchos, there is a unisex bathroom there with capacity for one. When I went to open the door, I noticed a lady inside, and before I could close it she started yelling like a maniac! Dammit, lock the damn door!
I also went to call mom and to let her know that this party was going to last for a while. She was already in the room.
We were having a blast! I think around 12 or so we decided to go to H2O to the party there. I think it was 7 of us by then.
The speakers there are excellent! That party was pumping!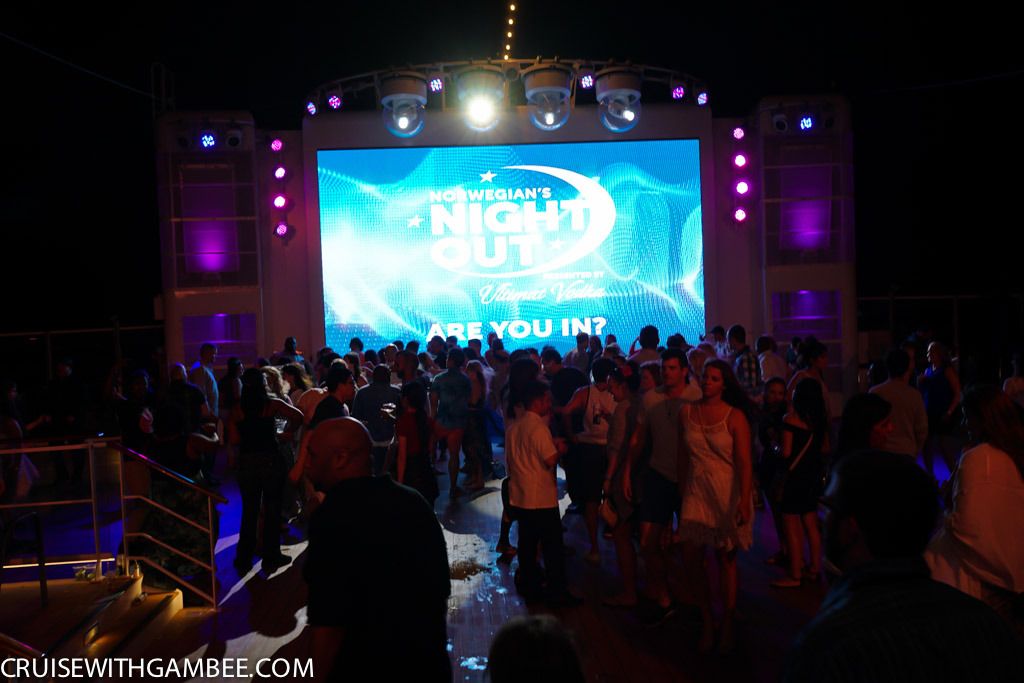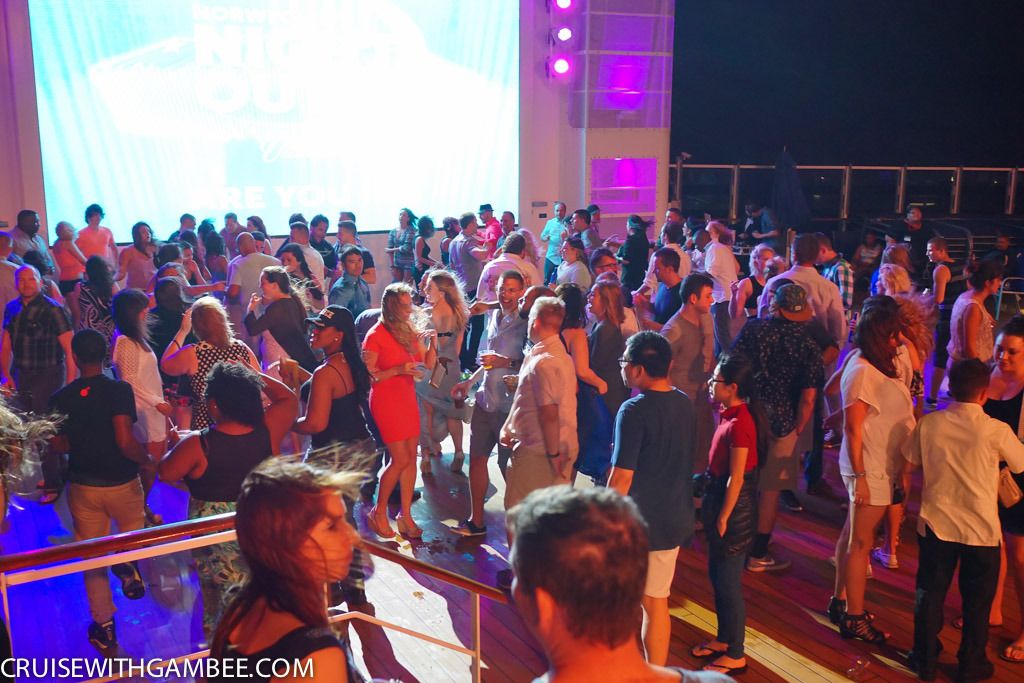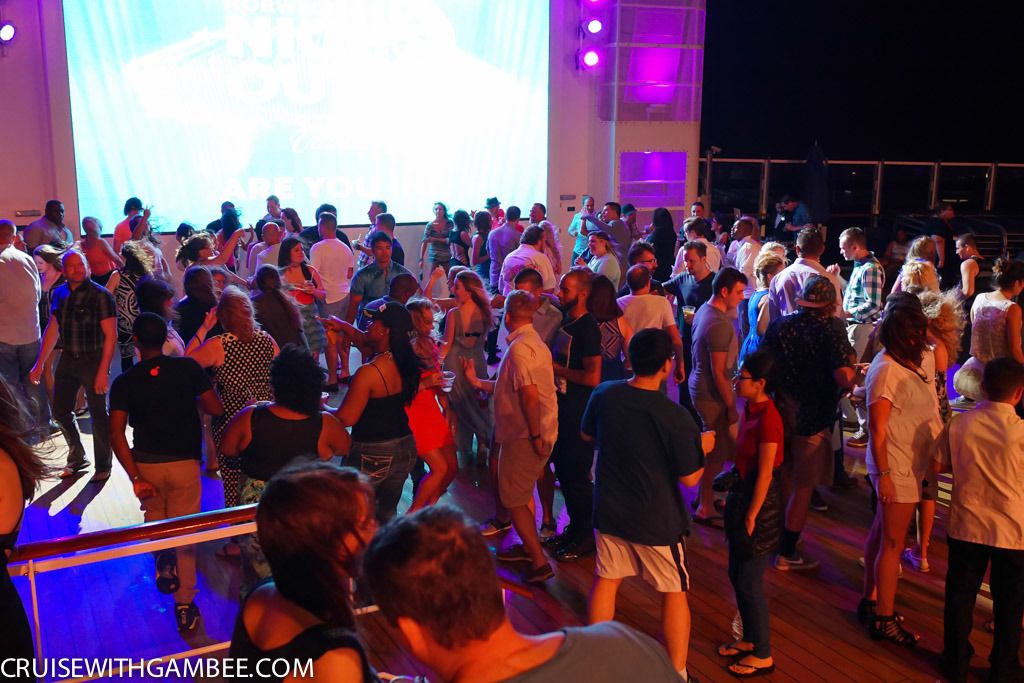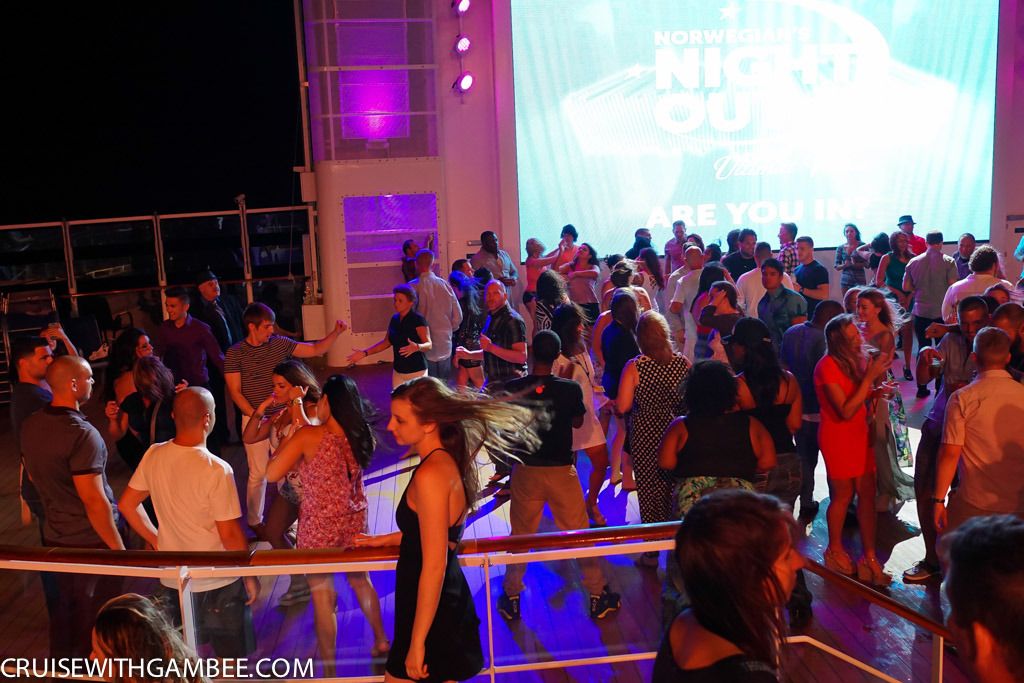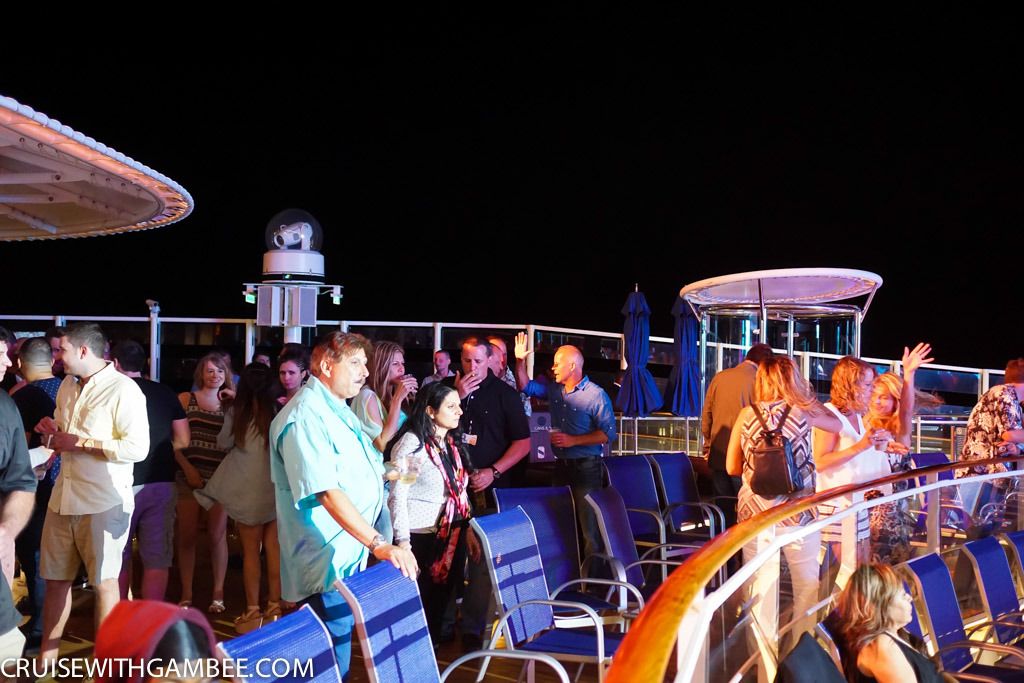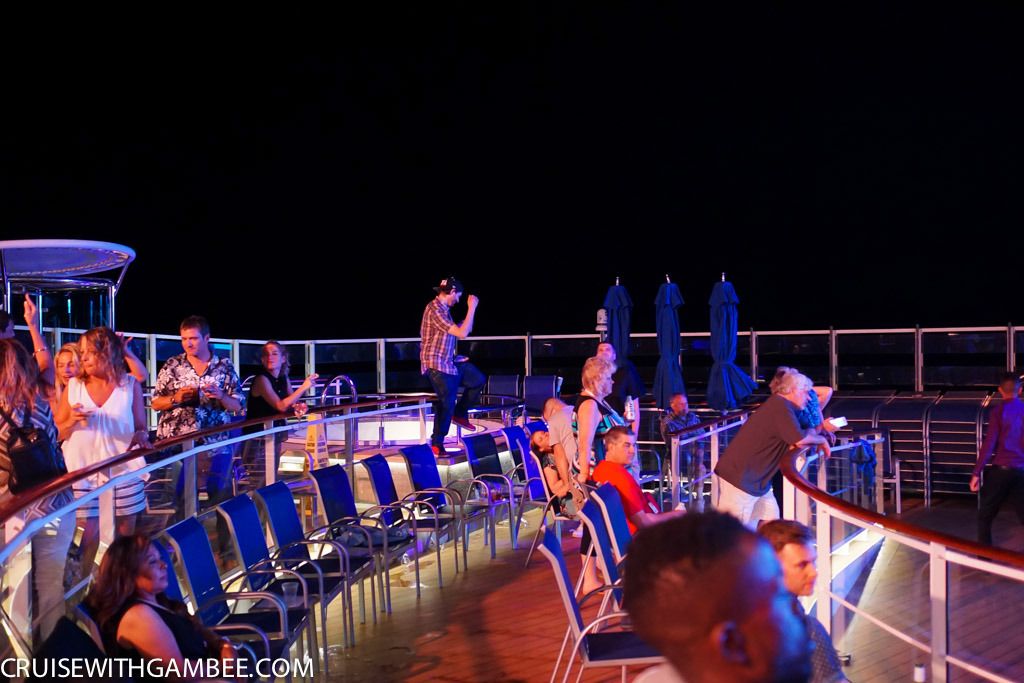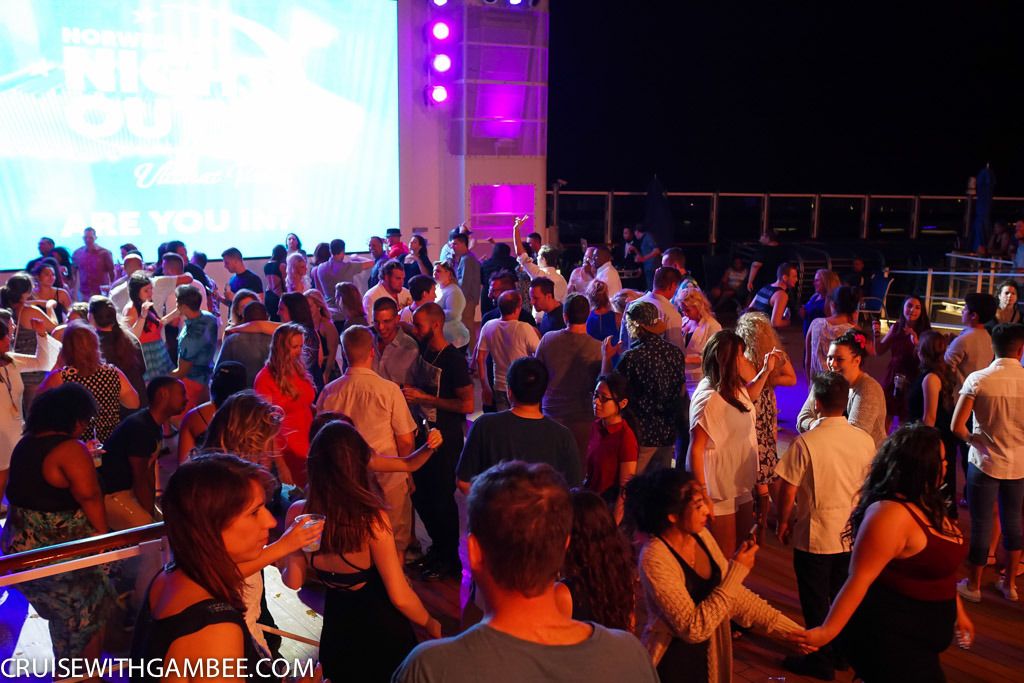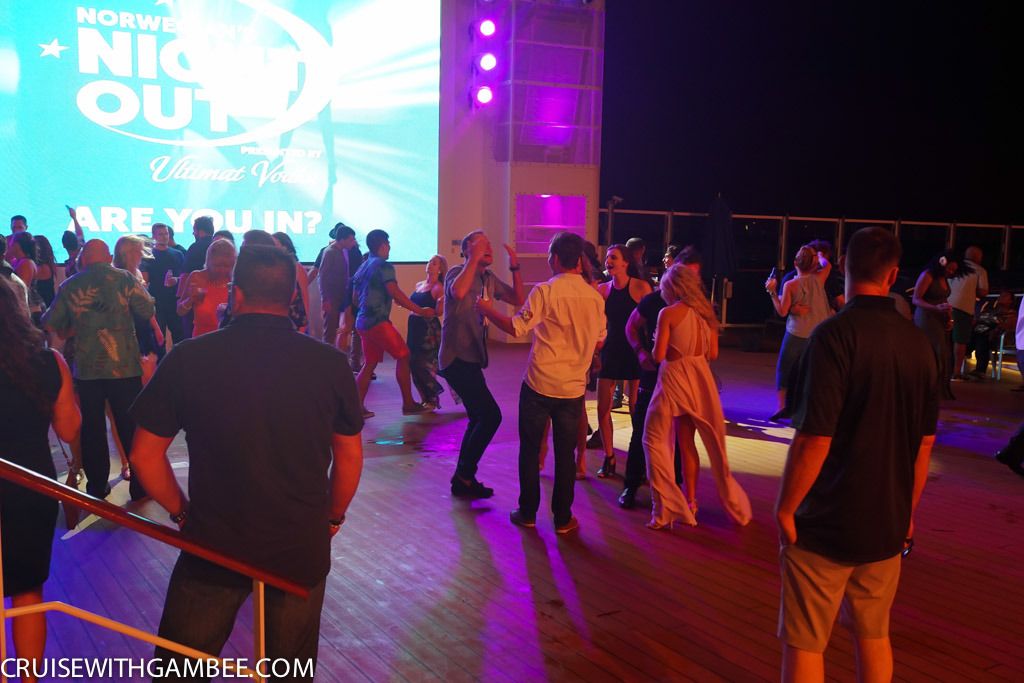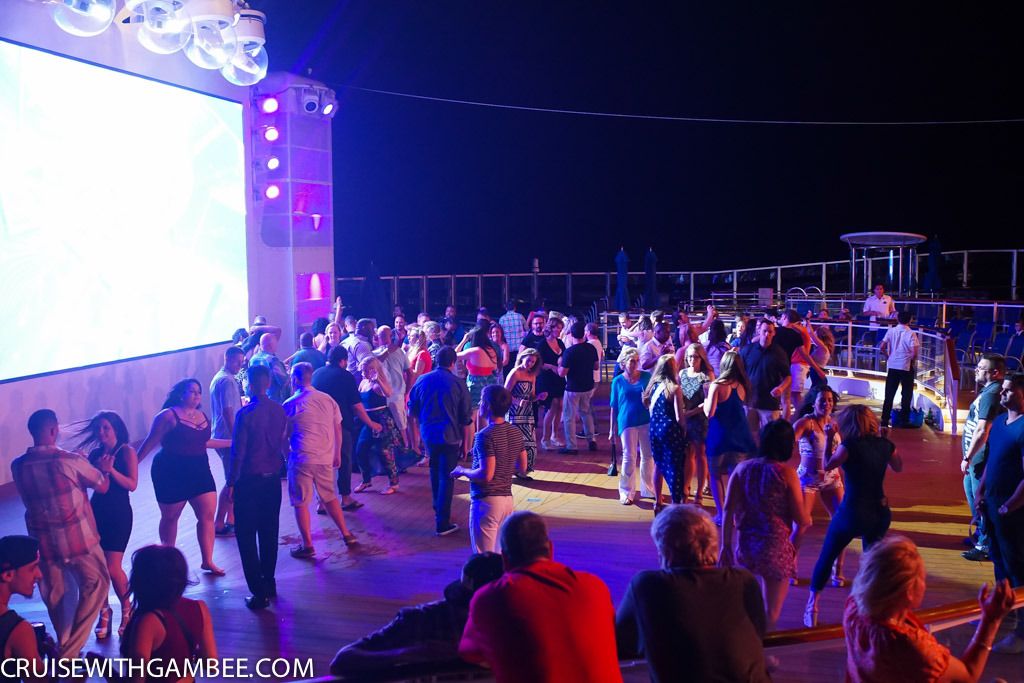 And I guess here is something you did not know about Gambee, I am a horrible dancer, but I love to dance. And once I start dancing, I can't seem to stop. I asked Susan if she wanted to dance, and danced we did!
Unfortunately, there no pics of us dancing, after all I had the camera with me
After some songs Su wanted a drink, I think so she left the dance floor. The I scoped some ladies to dance with, but unfortunately got shot down by them. Oh well, then I moved on to an older lady and we danced for a few other songs. By then some of the group had disappeared and I was out!
So I went back to the room.
I took notice of the time, I am usually at sleep by that time of most of my cruises.
Mom was already sleeping.
What and Amazing time we had with great new friends!
End Day 2