Day 3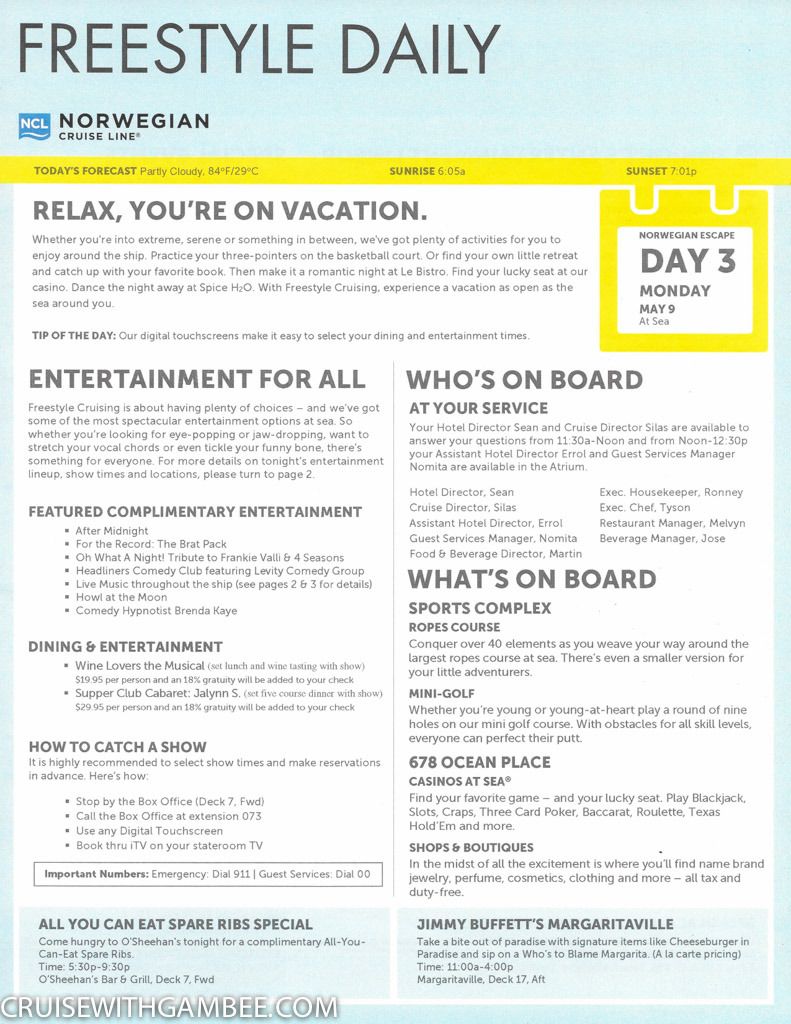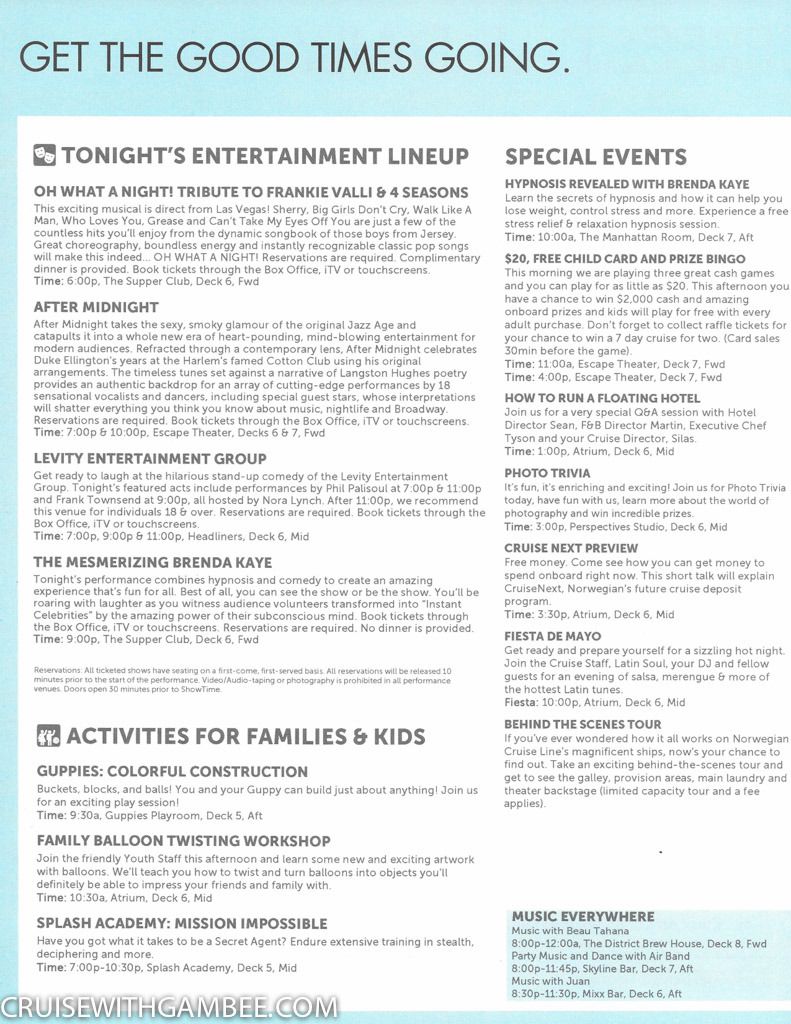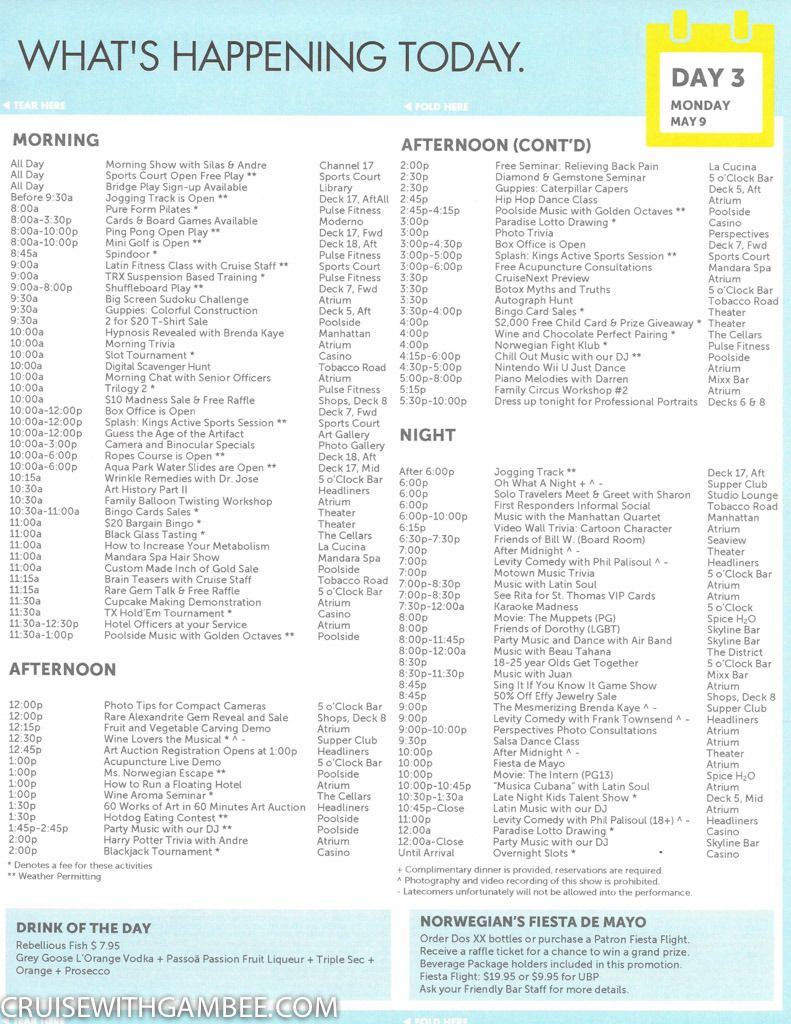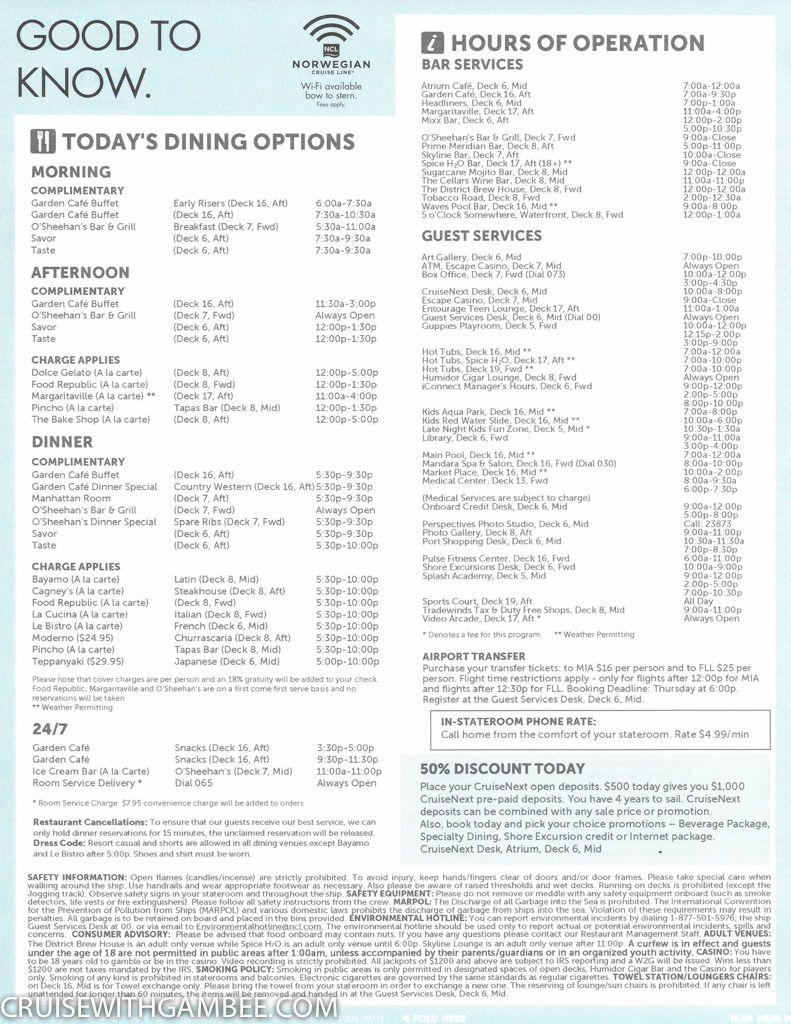 If you recall correctly, I stayed a bit past my bed time the night before, and I was having a bit of trouble getting up that morning. The only reason I really got up was because the doors around us kept slamming.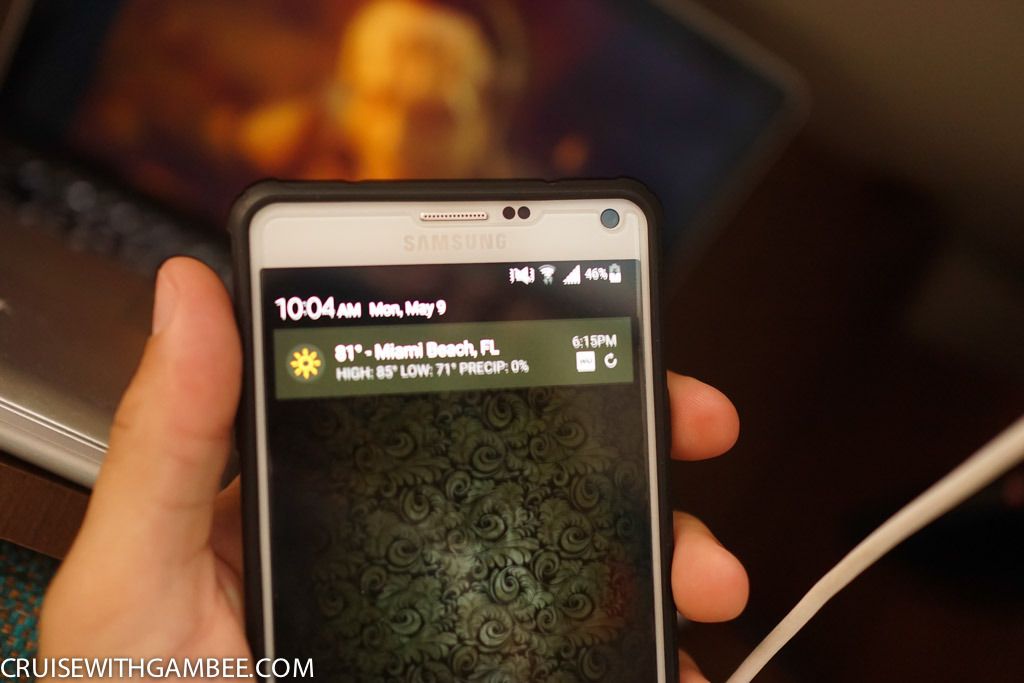 Mom told me that she went the After Midnight show, and the only thing that really stood out to her were the outfits. I asked her to rate the show and she said around a 6/10. I also asked other people and most of them had the same opinion. Some fell asleep, others walked out, no one that I spoke to said that they enjoyed it.
Mom offered to get me some breakfast, and who was I to decline such an offer. I ate and recovered a little.
Mom said that she was going for a walk, and asked if she could take my camera to take some pics. I think it was around 10:30.
Mom is a pro with my camera!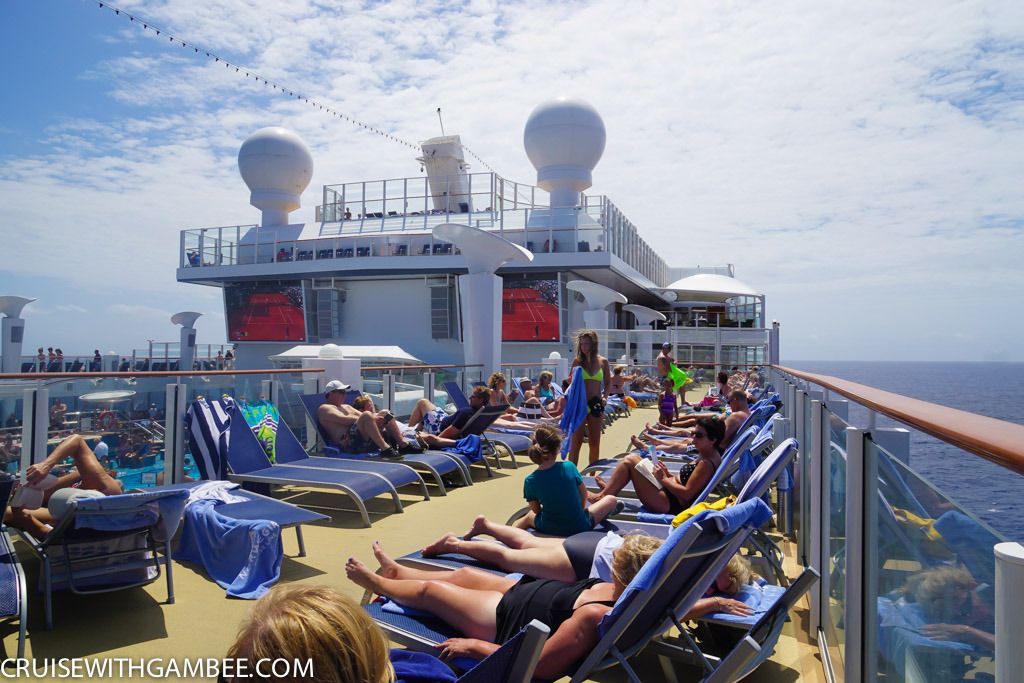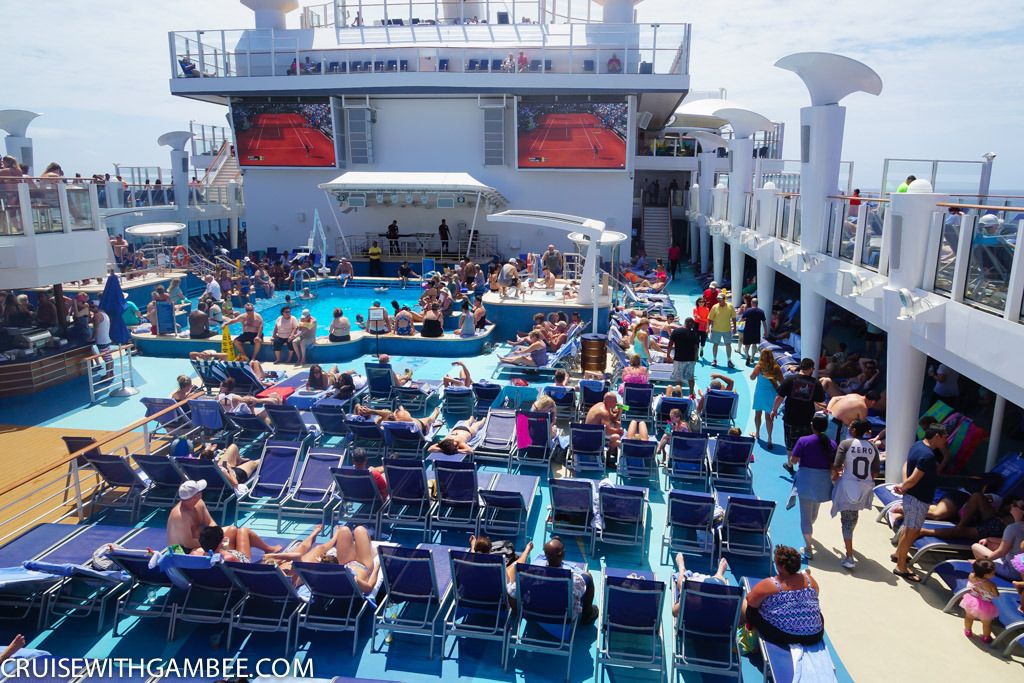 As you can see the only way for parents to check on their kids is by sitting on that little ledge.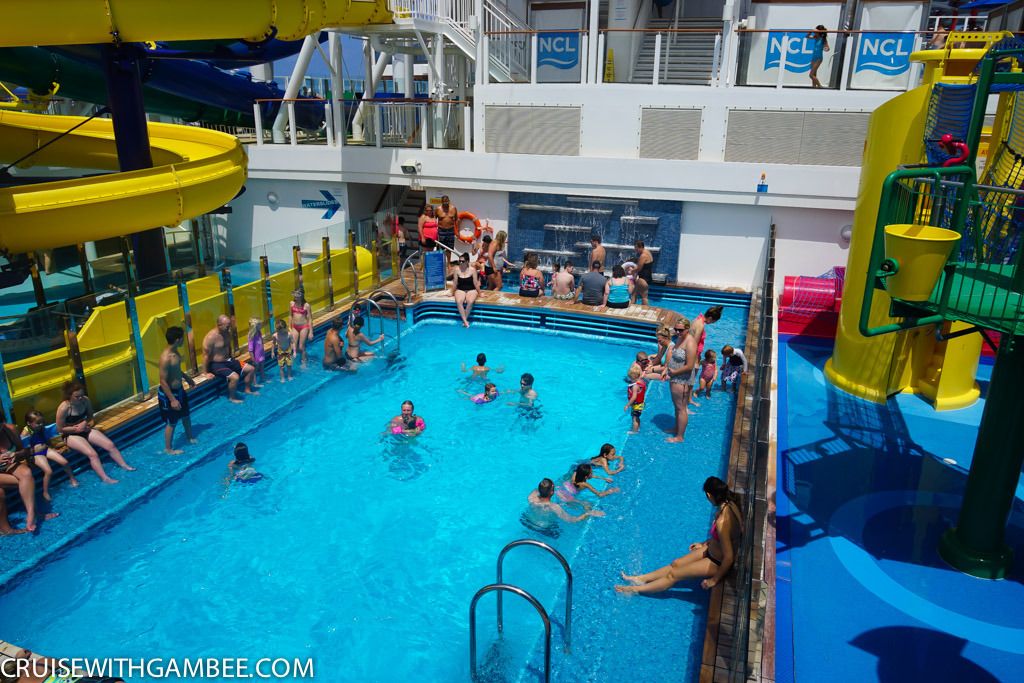 Ummmm, Ok, Mom…..?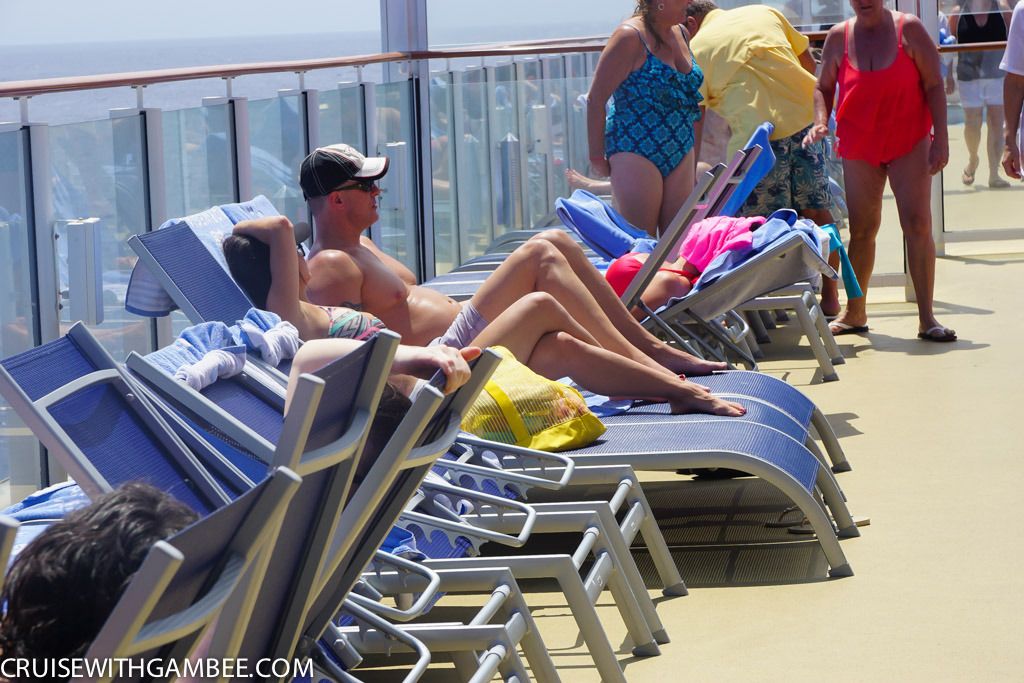 That is a great shot, and one that I would never have gotten. Mainly because I never went there.
She said that they had closed the splash zone due to a number 2 accident. I think it took them around 2 hours to sanitize it.
By the time she got back, I was still in recovery mode. At one point I checked that our money from Bayamo had been refunded.
I went to the balcony for a little while, and enjoyed the ocean breeze.
I loved our room! We an excellent view from up there.
As much as I tried to kill my headache with water and resting, it was impossible. So I decided to take some meds to get rid of it. I really dislike doing this, mainly because I will most likely have an adverse effect on my stomach. But I had to that day.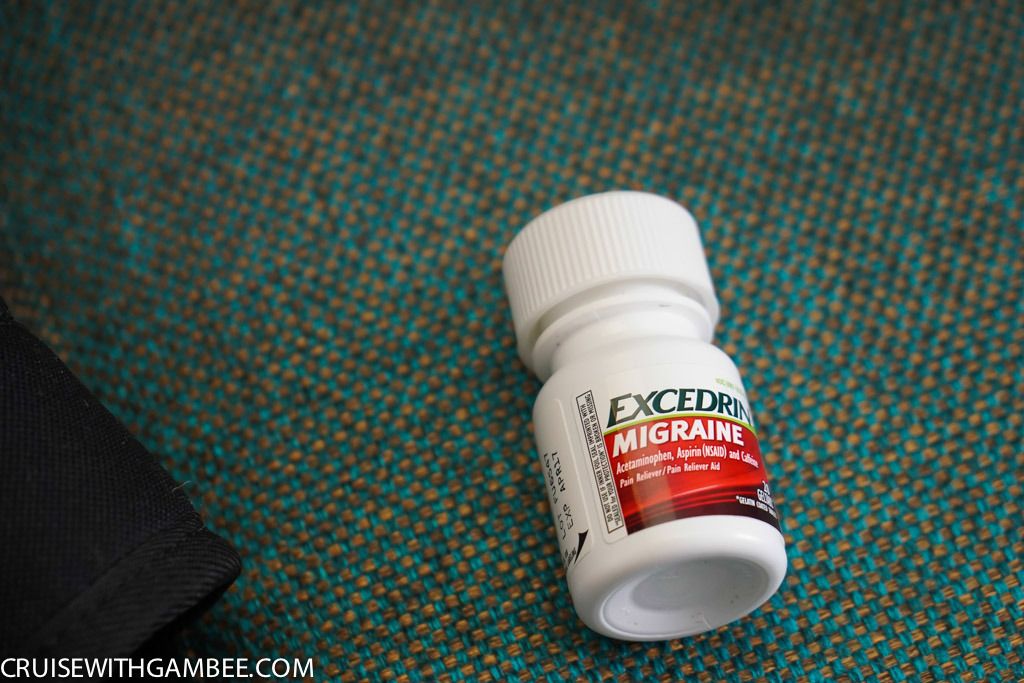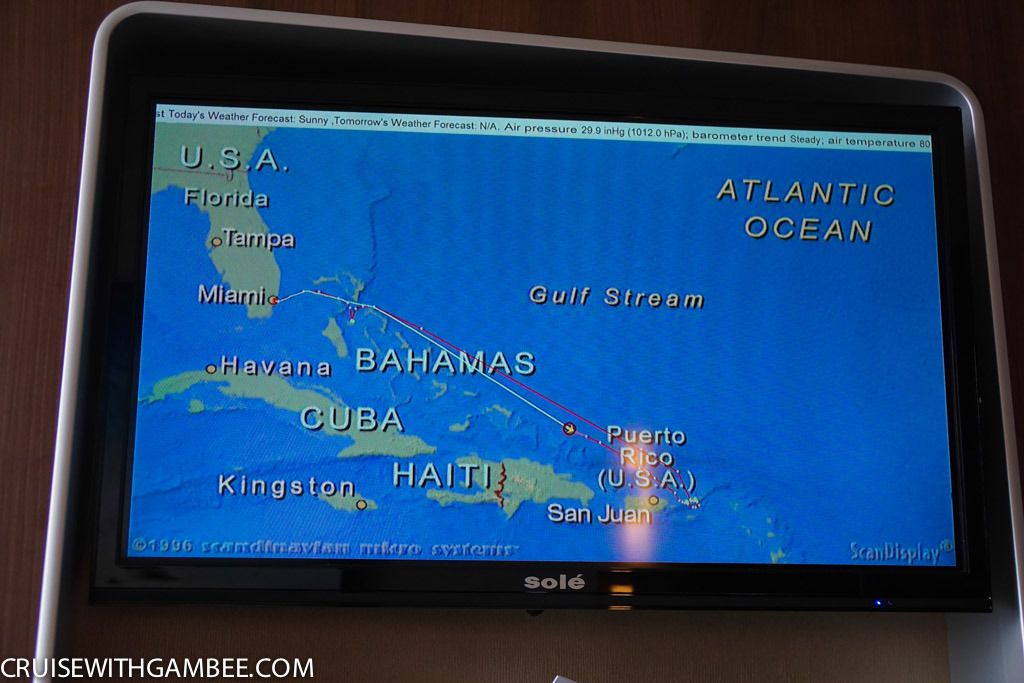 I loved the Guy Harvey channel, he was tracking a Mako shark. And hey it does not hurt that my future university is his main research university, hence the NSU name on most everything
After some time had passed, I decided to get ready to go to lunch. Remember that the night before I changed to go to Haven? Well, let's say that those shoes should not be worn without socks. I opened up my pinky. If I was at home this would be an injury that I would ignore, but on a cruise it is different. I had to cover it well, and keep it sanitized at all times. Especially going into the water and what not.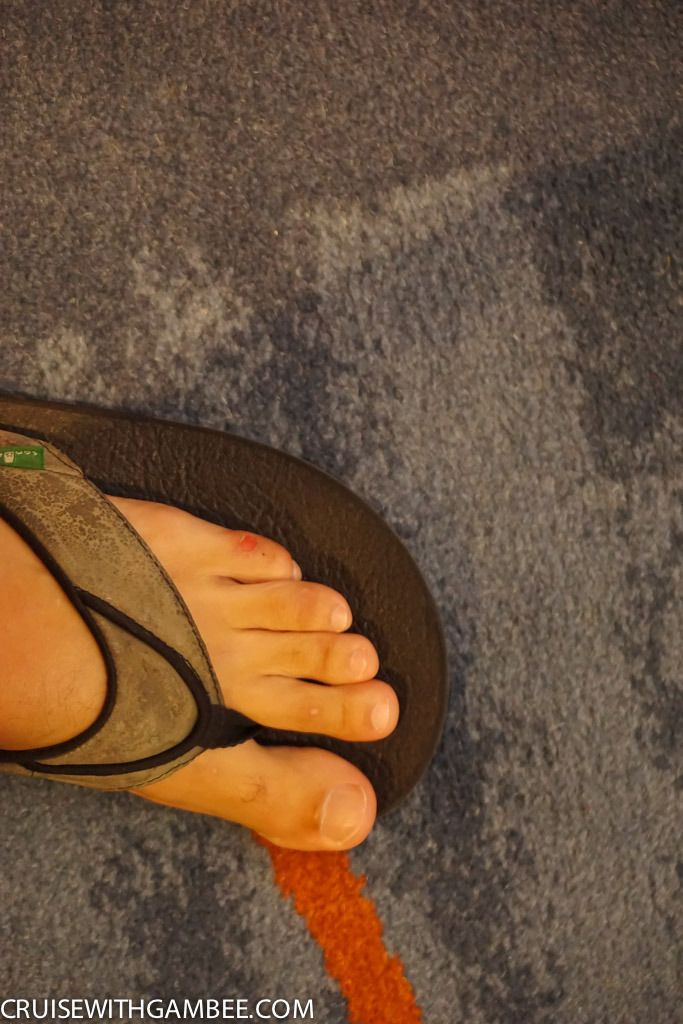 We decided to go to Sabor for lunch. These are on the way there.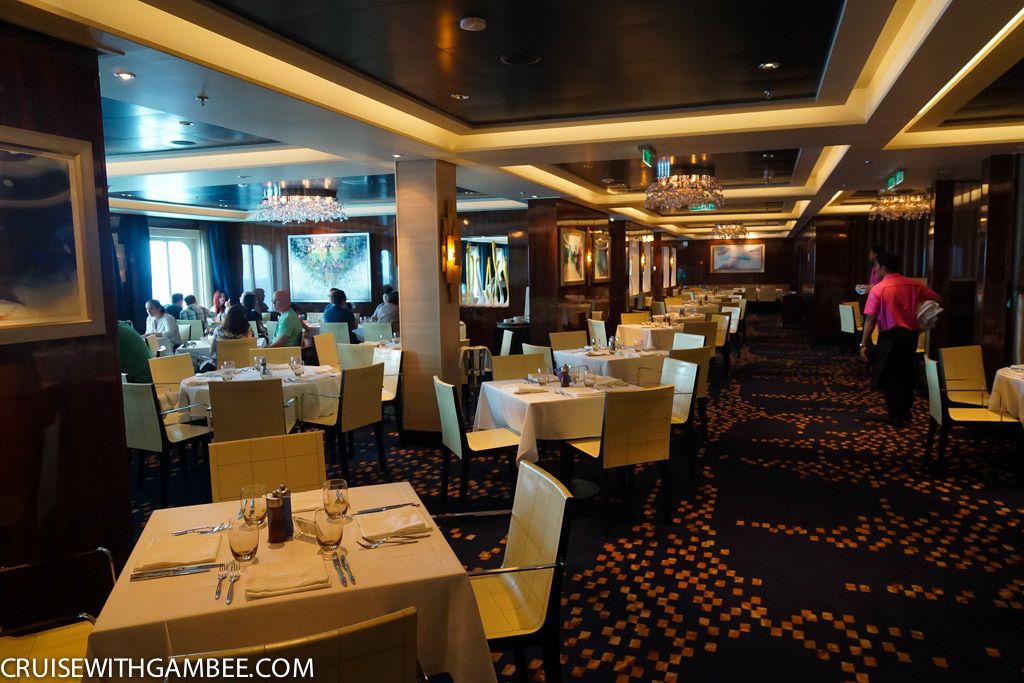 Service again was excellent, and the restaurant was not too full.
We both got a Pepsi. I really wish that NCL carried Coke products instead. But that Pepsi was just what my body needed.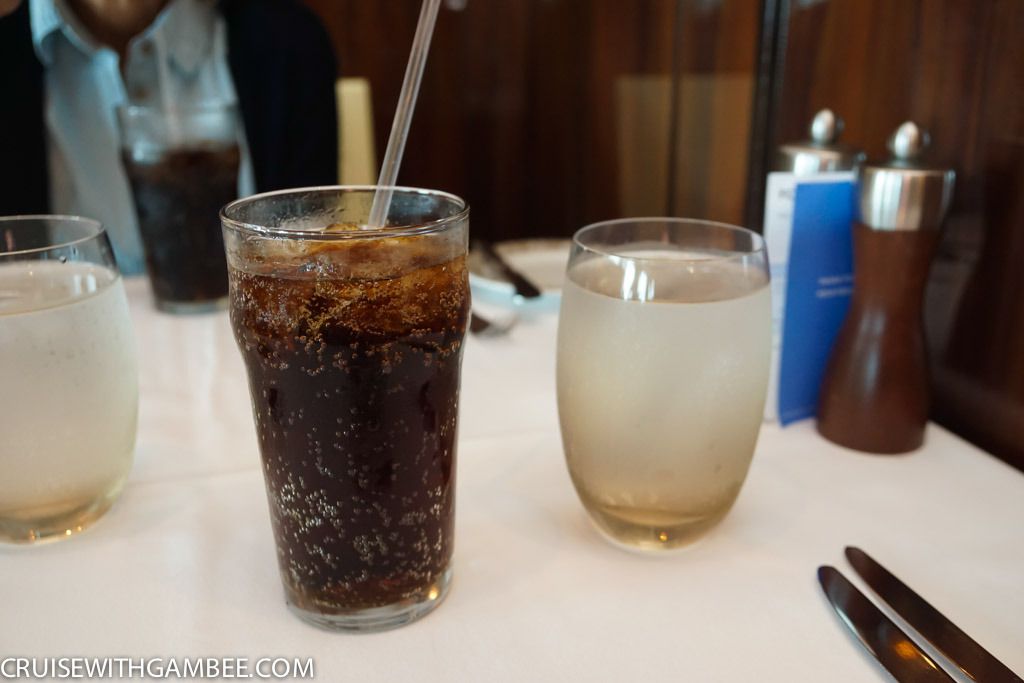 Mom ordered the Pho. Which was small, but excellent!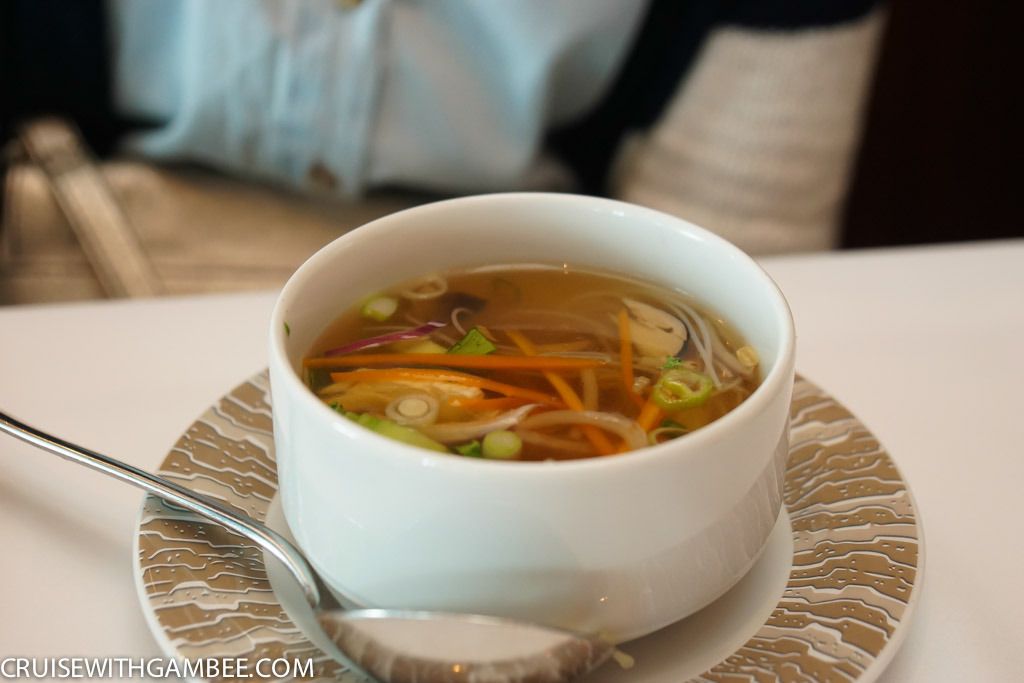 And in my infinite wisdom I ordered the Nachos. My god they were loaded with cheese, just what you need when your stomach is not feeling 60% right…
They were good, but just heavy.
After I noticed how good my mom's soup was, I decided to get one as well. And let me tell you something, it hit the spot. I think the ginger helped a lot.
We both got the grouper sandwich. It was really good, but maybe just a bit too many condiments for my taste. The pretzel bun was so yummy!
Overall the lunch was great!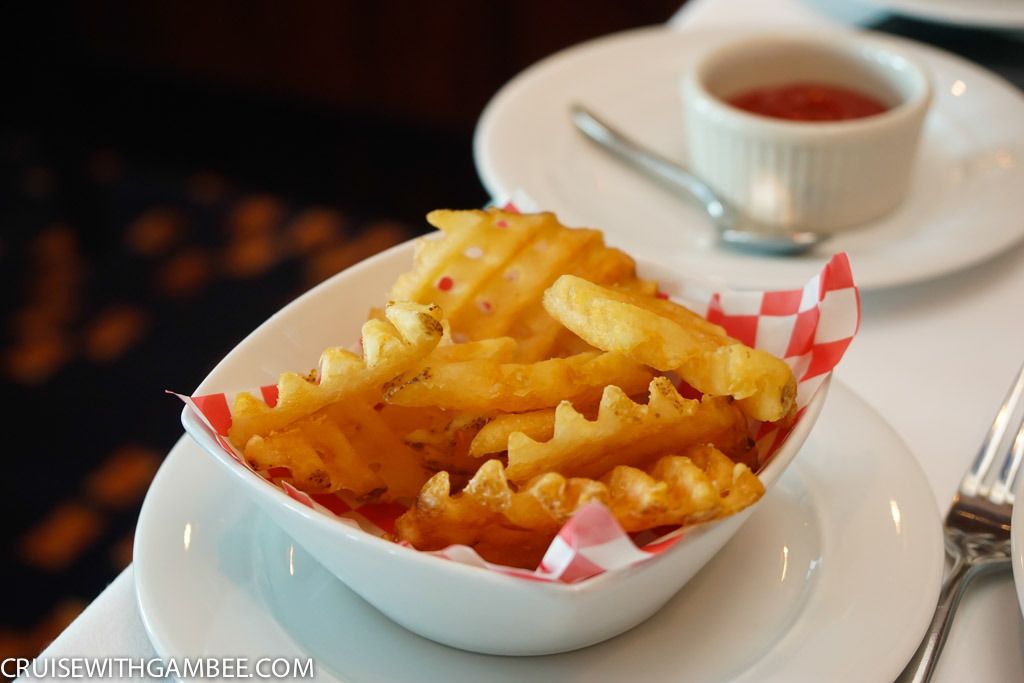 They had these little cards that you can fill, and our server that day was really nice. She sure deserved one
I know, I know, my handwriting is horrible
. What can you do
After that we decided to go to Vibe to relax a little.
These are on the way there.
They had reopened the splash area.