Now here is where it actually got a little scary. See that yellow sailboat, he got awfully close to us. It got so close that our captain kept blowing the horn none stop, at one point I thought we were going to run them over. No kidding!
It was a really close call. We would have destroyed that vessel.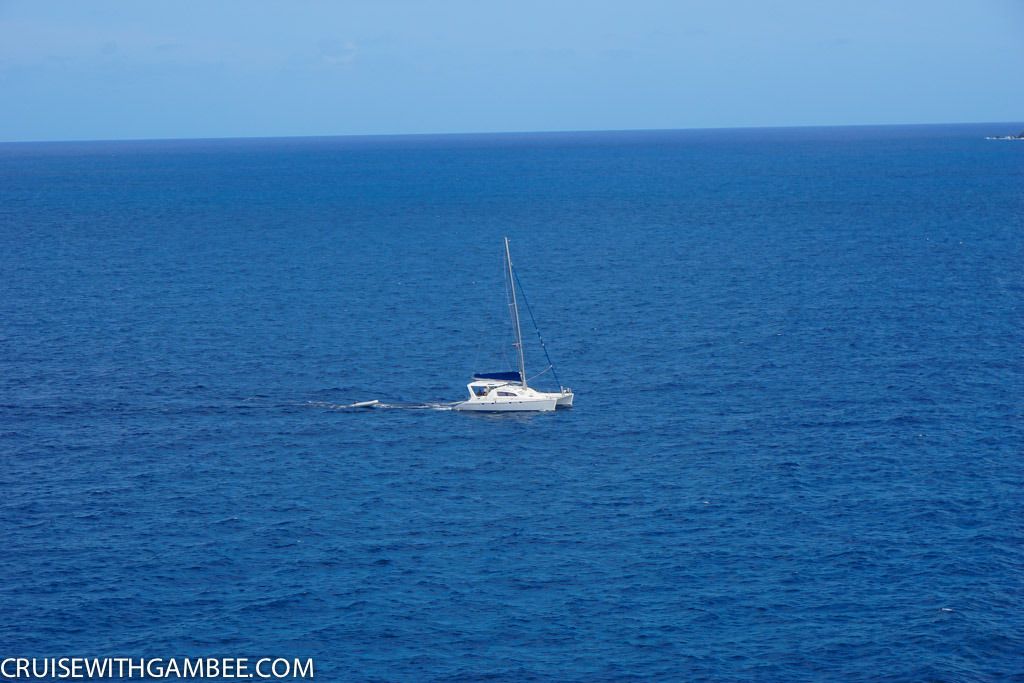 Then the ship does a 180.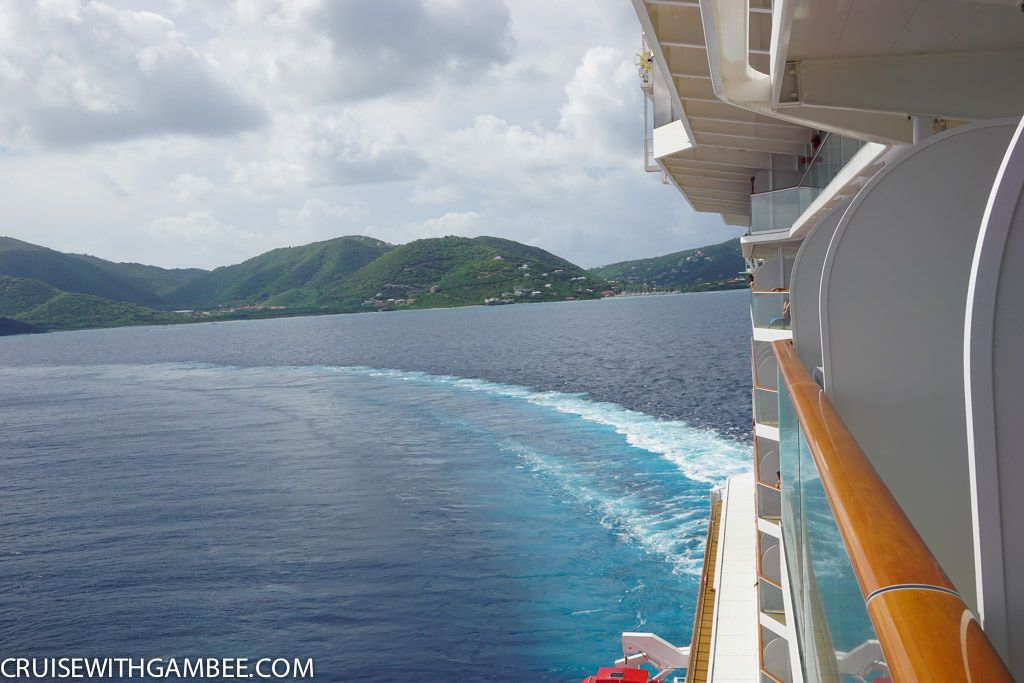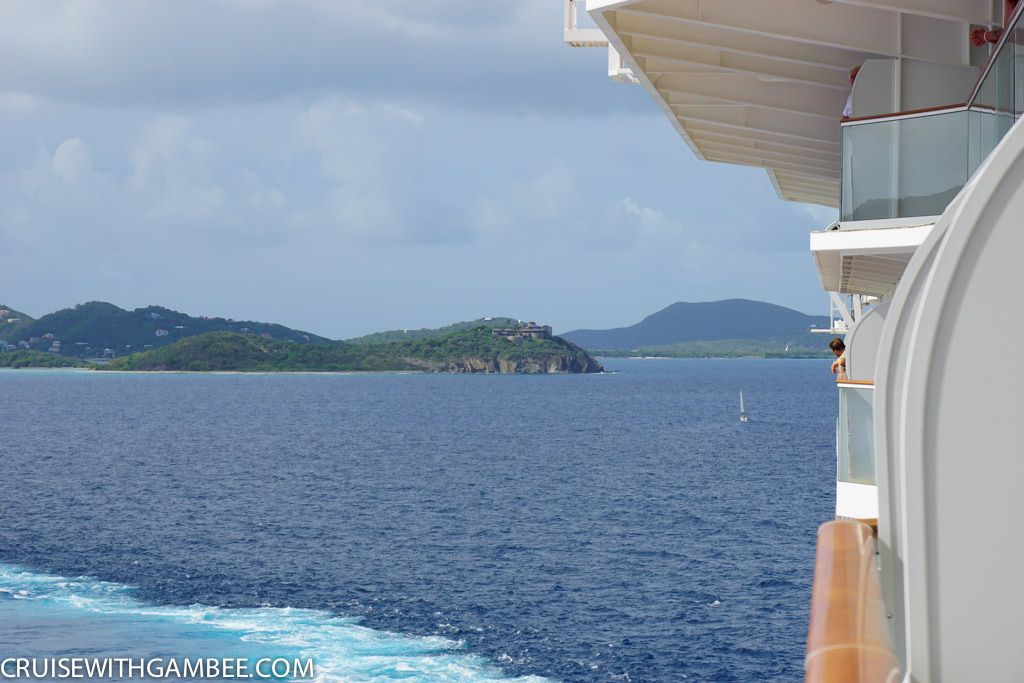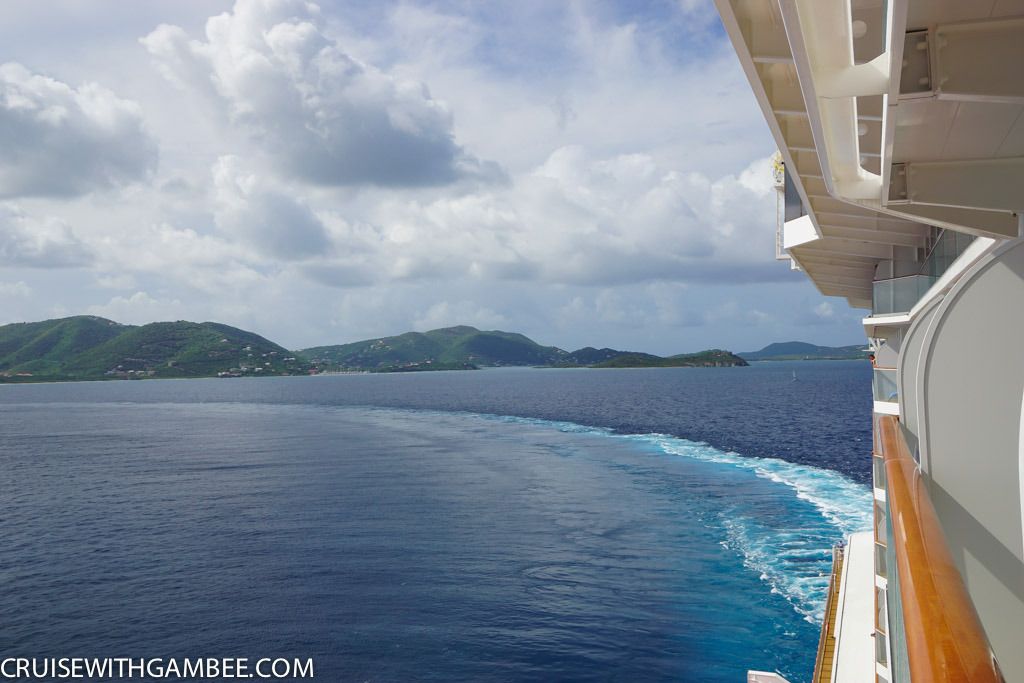 It is quite an abrupt turn.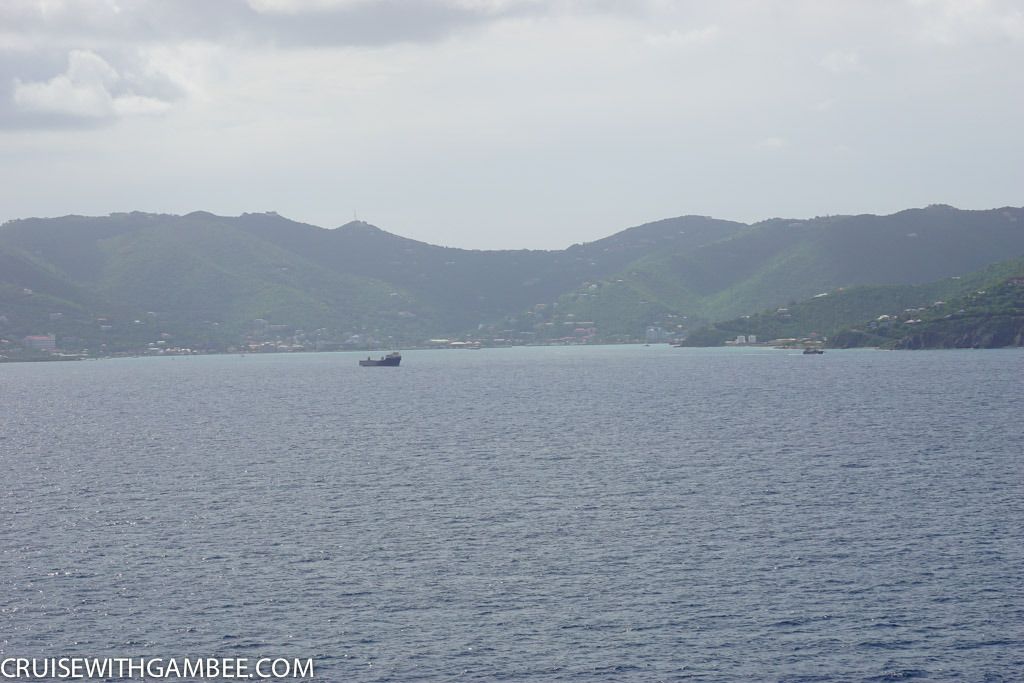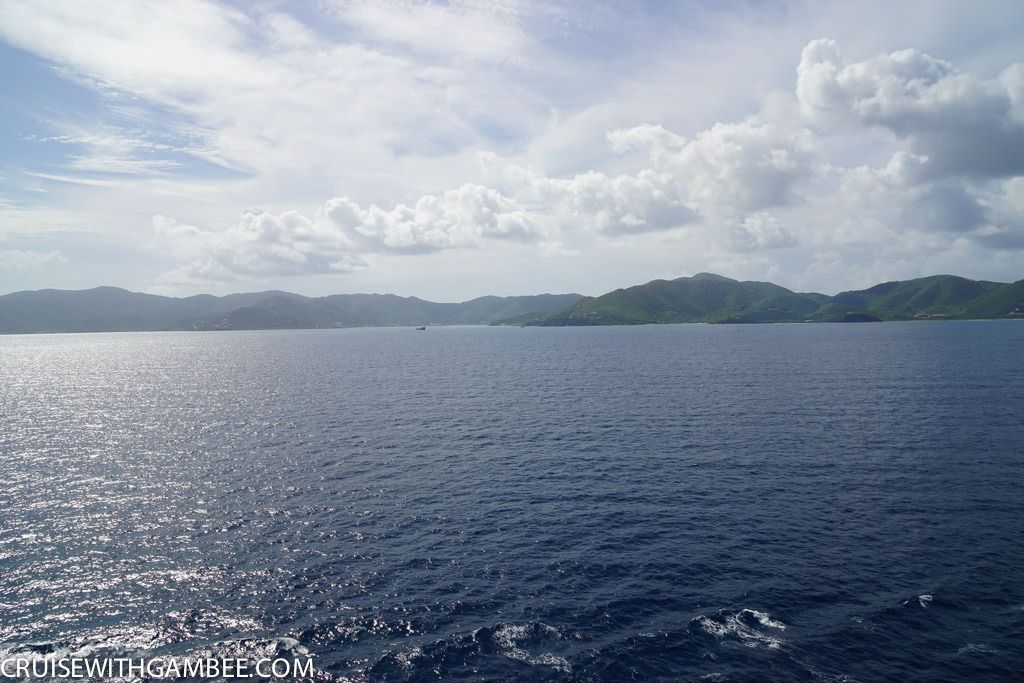 I noticed that we still had some time to go before exiting the cluster of islands, so I made a dash to meet up with mom on Vibe.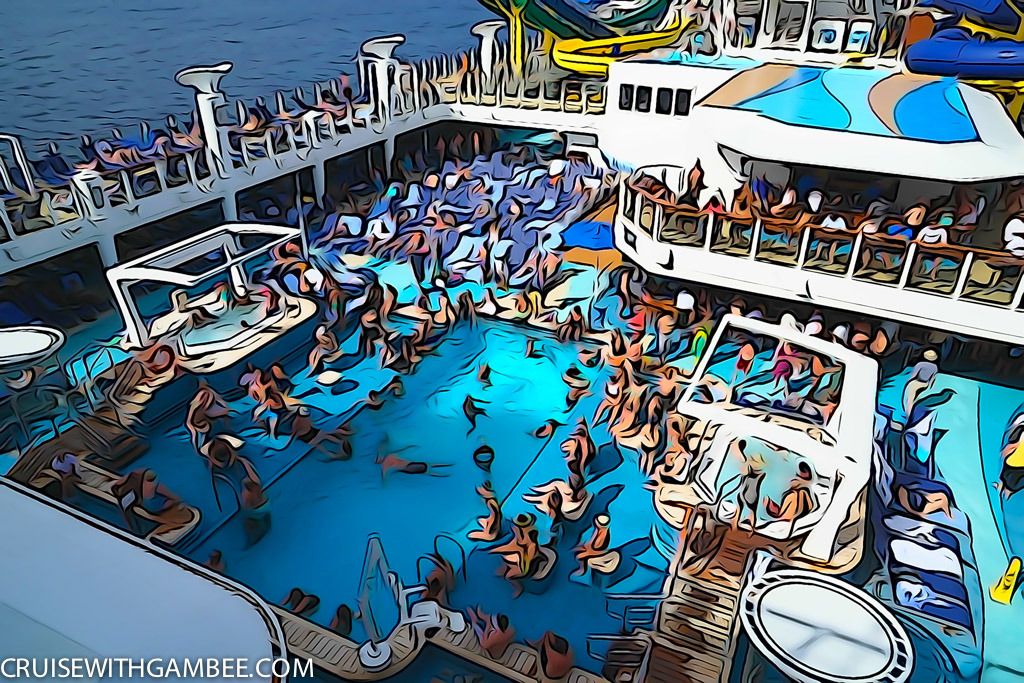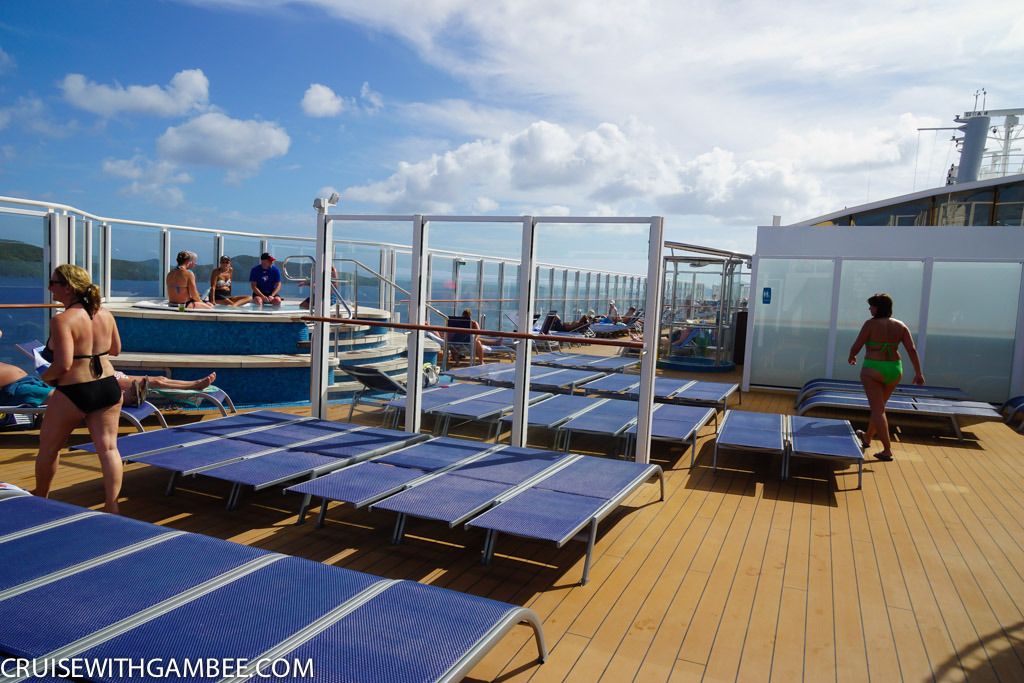 Back in Vibe.
They had the third floor of the rope course open. It was a miracle!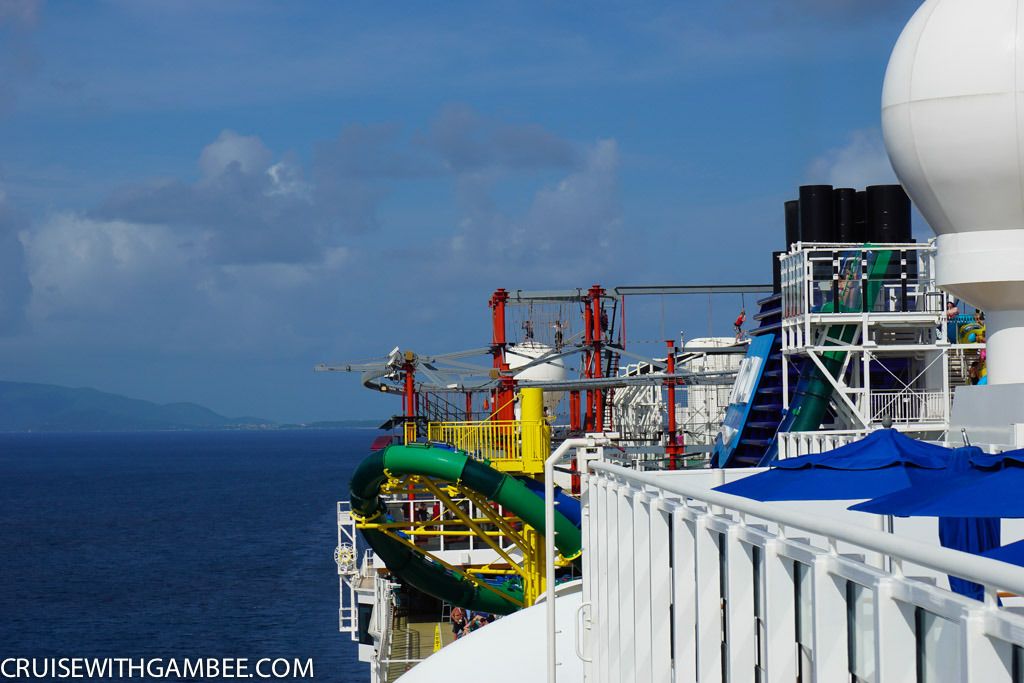 Ro spoiling mom.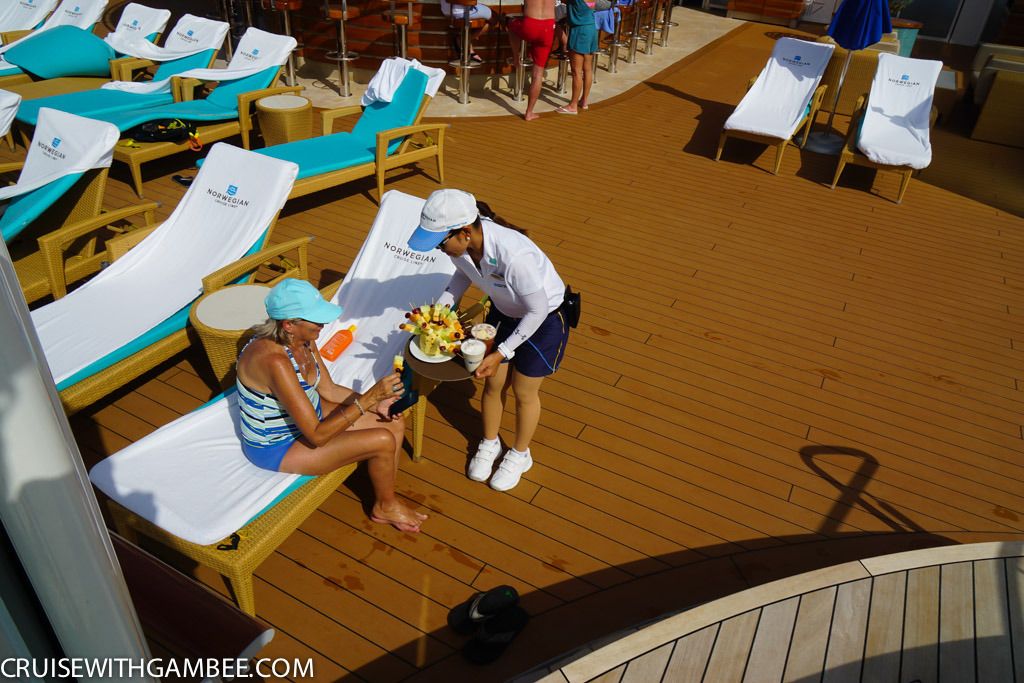 This is a really cool sail away. It is a no miss experience!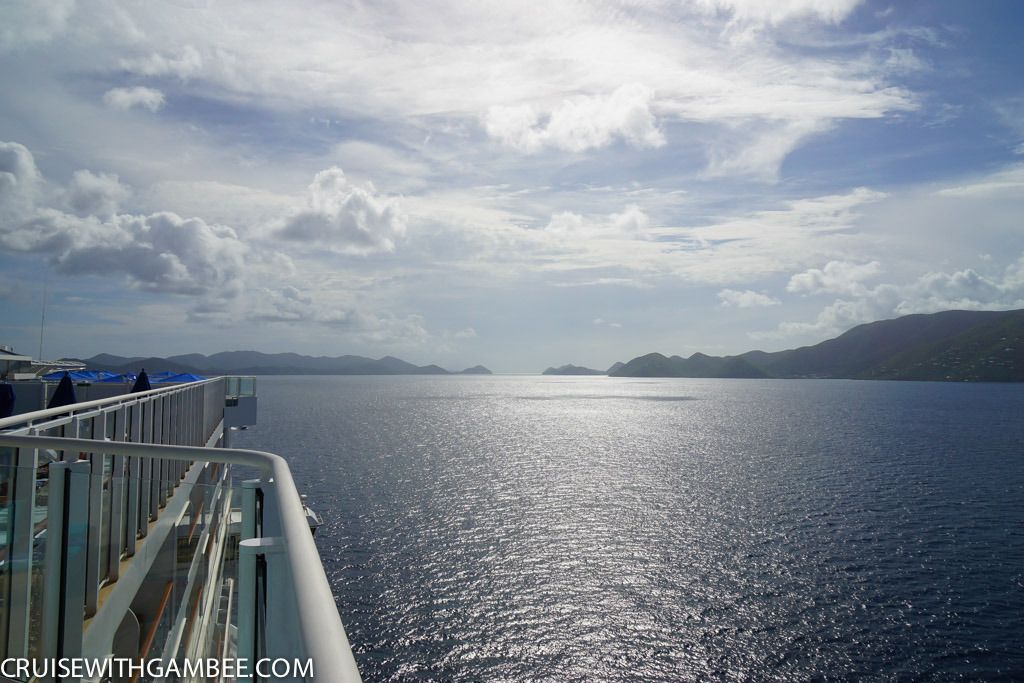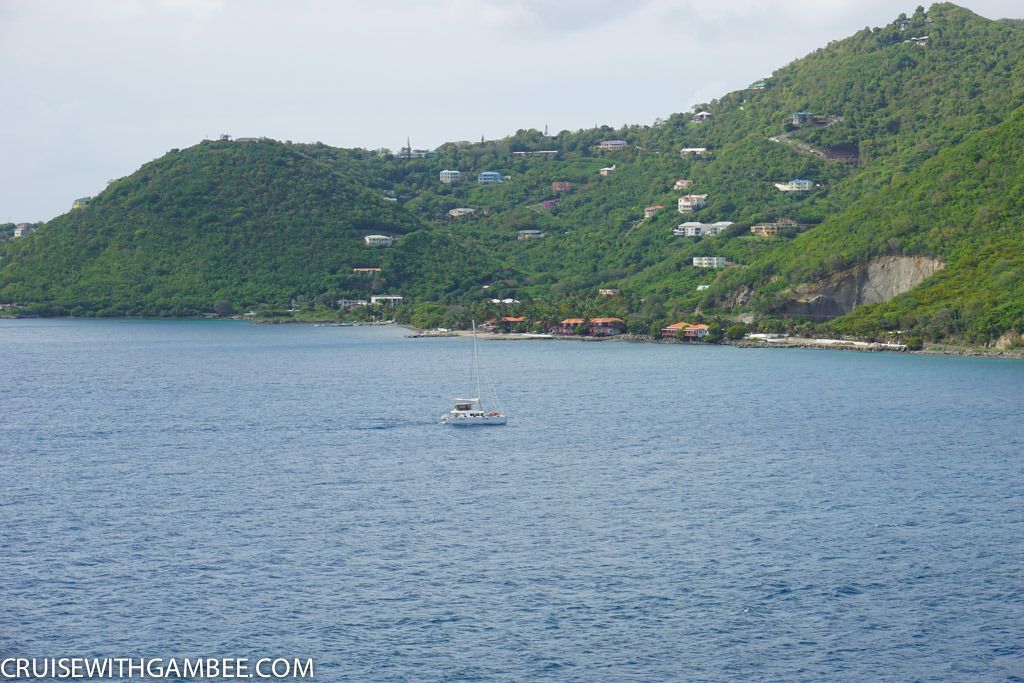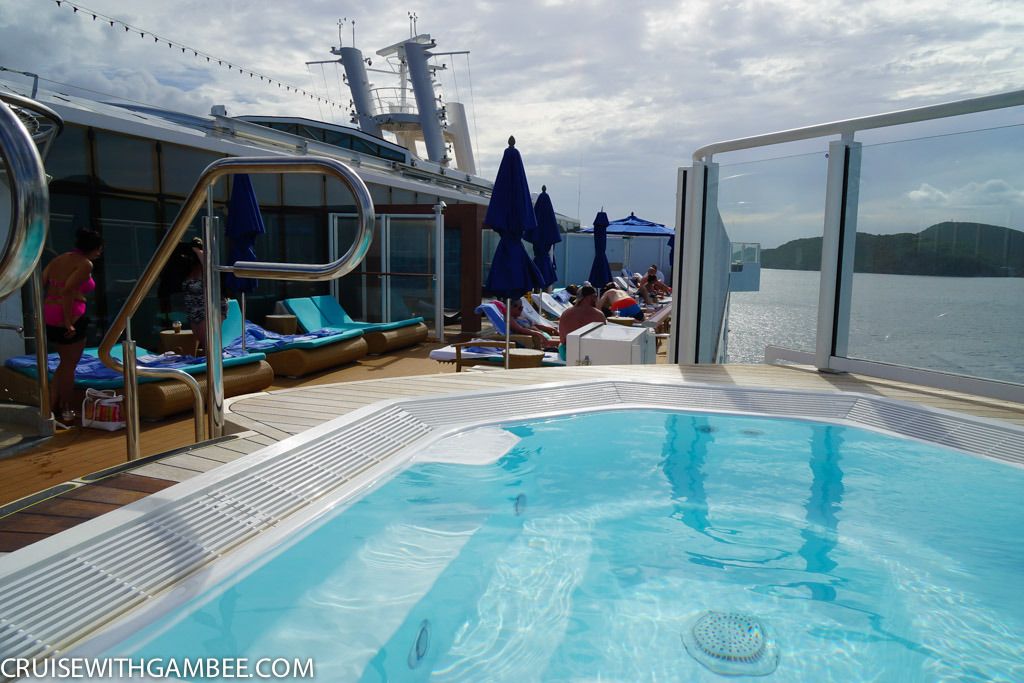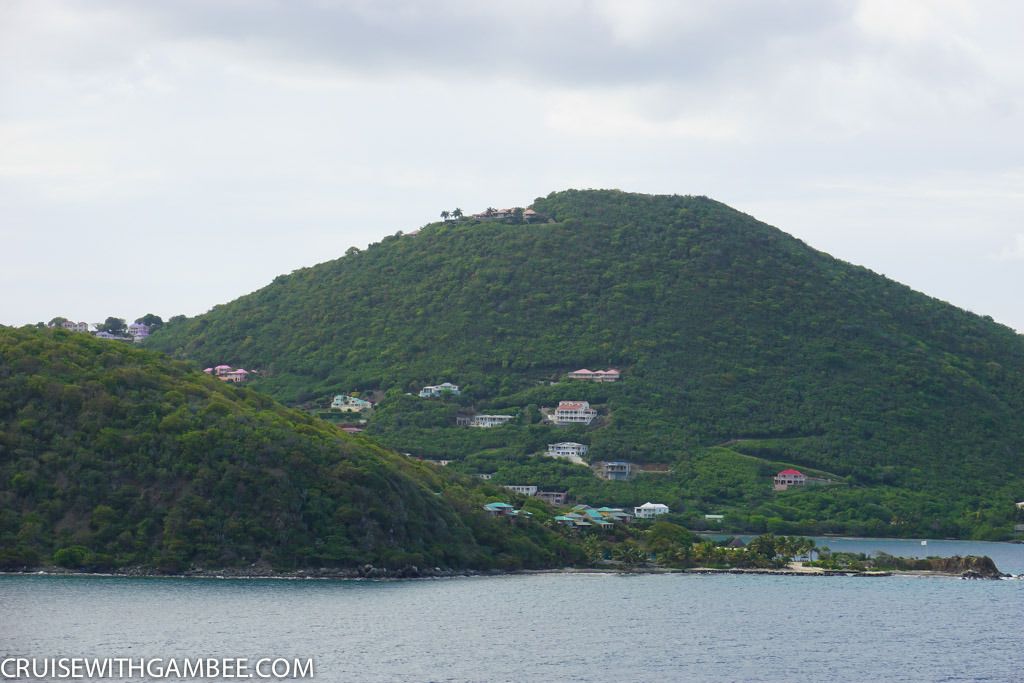 How cool is that? This huge ship just navigating in-between all those islands!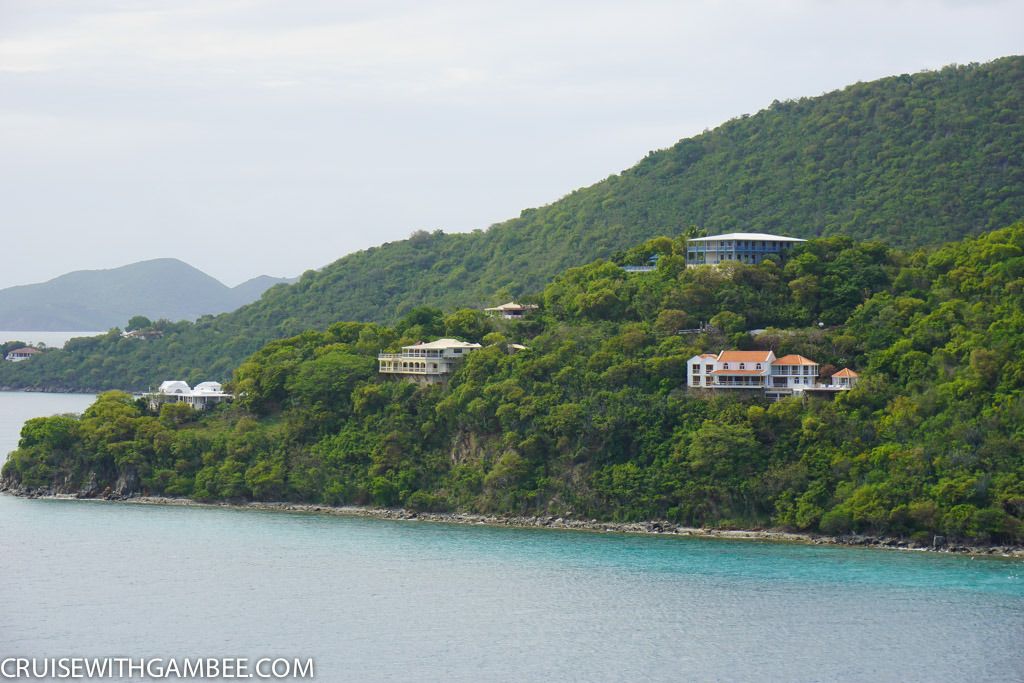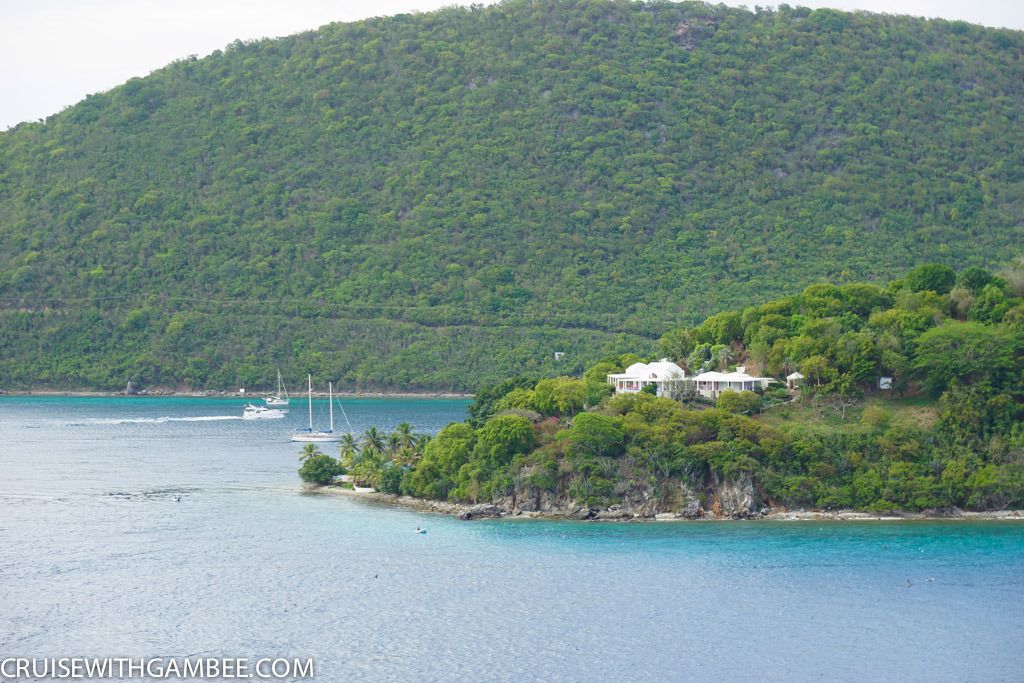 Some officers stopped by. They were drinking sparkling water, mom thought it was beer. Although, I was told that they are allowed to have a small amount of liquor.
How cool would it be to live there, for some reason it reminds me of our summer house in Colombia.
More sailboats.
And out into the Atlantic we go!
That area must be great for snorkeling
There was a little shack in the middle of nowhere. I'll take it!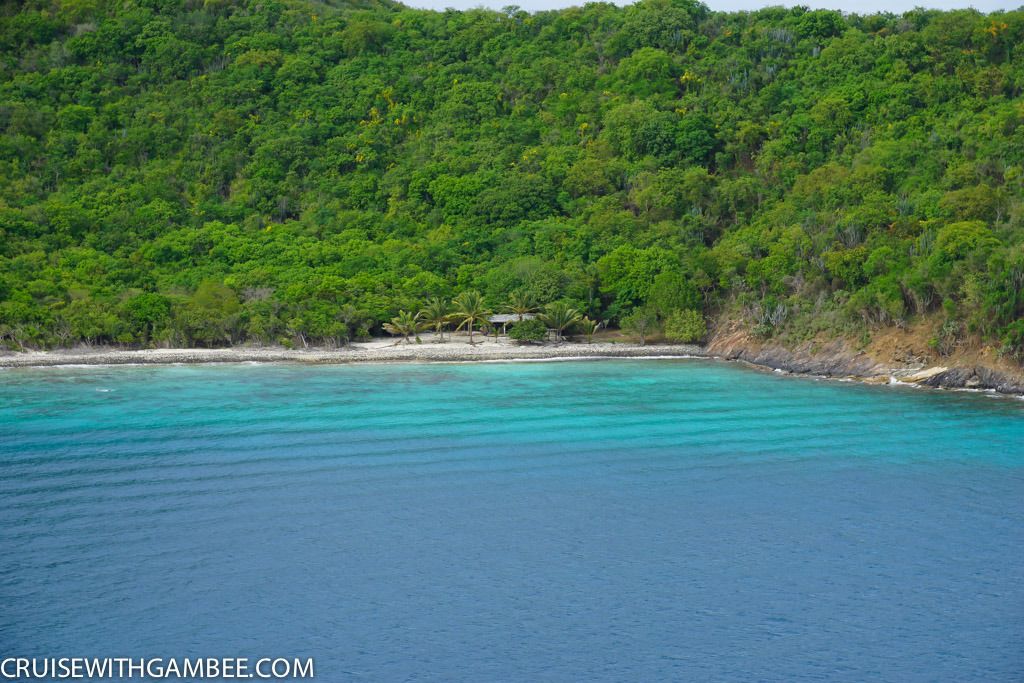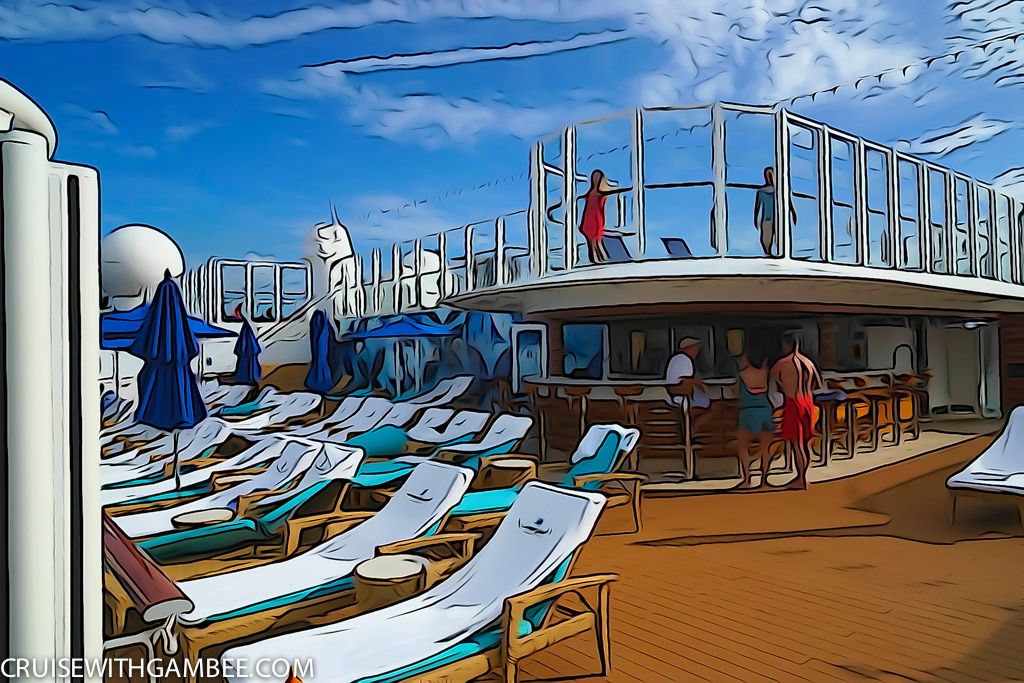 Mom's Miami Vice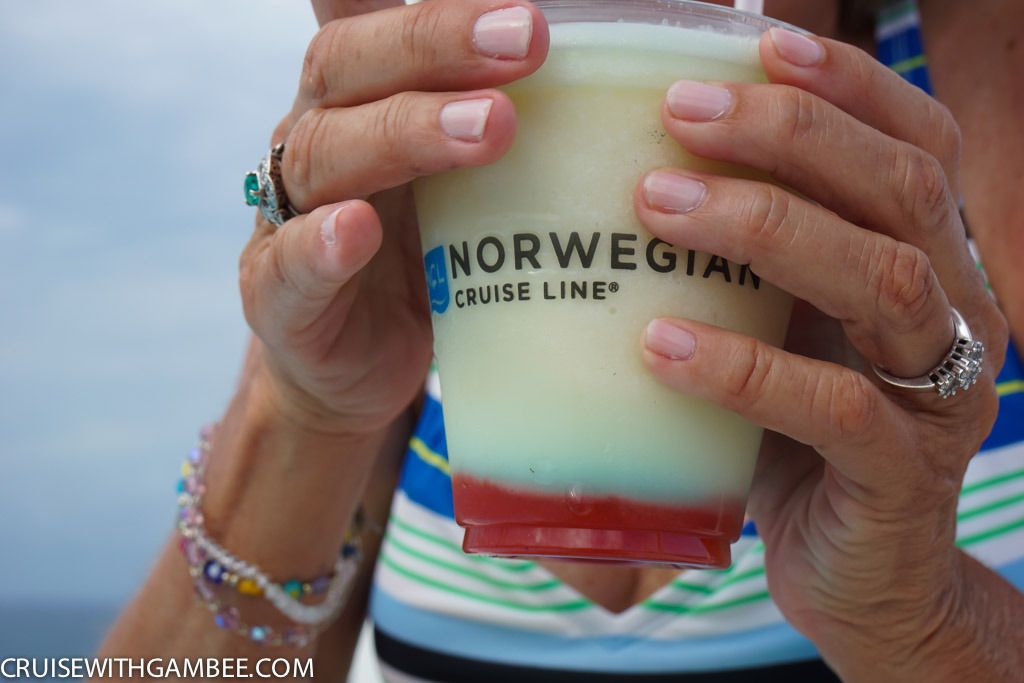 So, last time I was on breakaway they had this large pads that they put on you when you rode the twin fast drop water slides. This time around they only put them on people who weigh less that 100lbs, I think. One guy went on the slide, and he came out with these two marks on his back. This picture was taken a couple of days after he rode the slide.
I did not ride it after I saw that. I tend to get scratched up on water slides.
Enjoying my drink.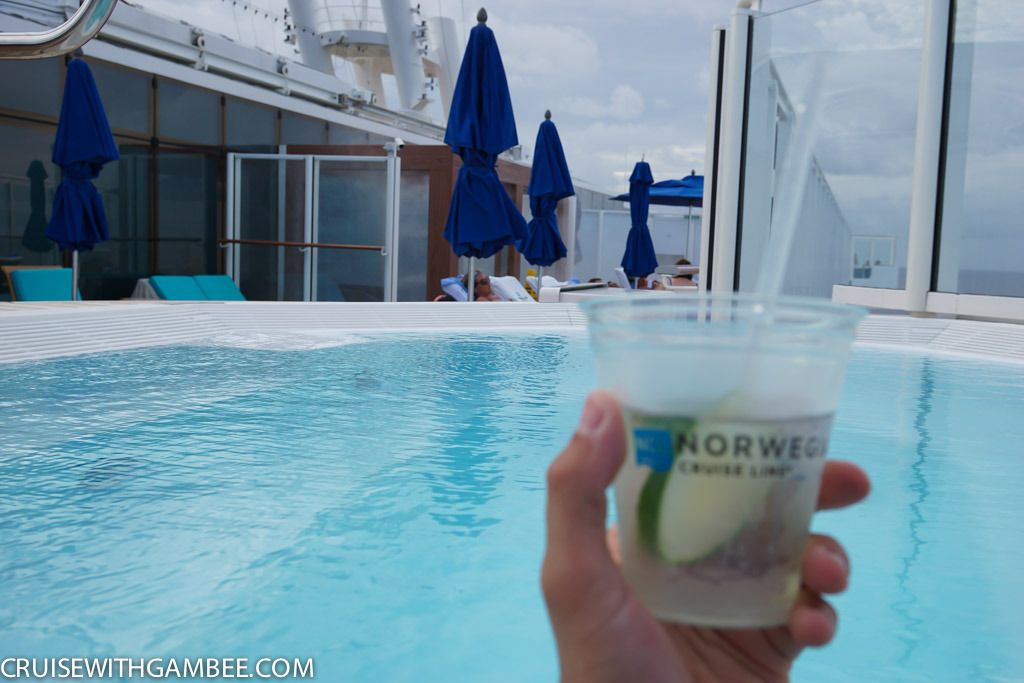 We also got some nuts.
After a little while there, we went to the room to get ready.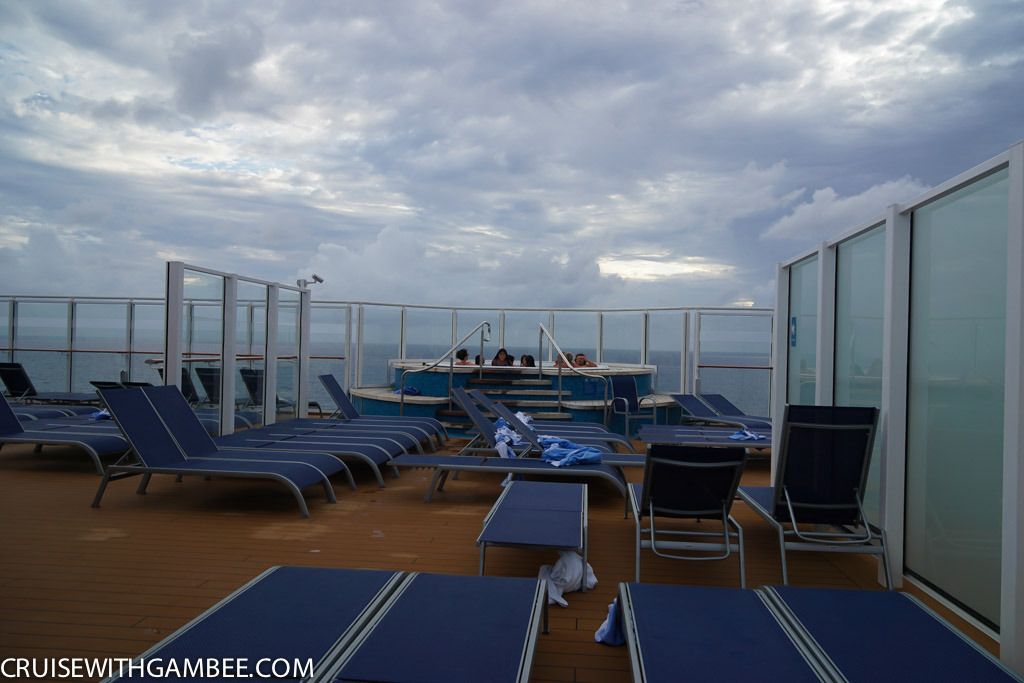 Back in the room.
We got ready and went to 5 o'clock to meet the gang. They had all done the jost van dyke shore excursion through NCL and loved it. They highly recommend it.
Some weather building up.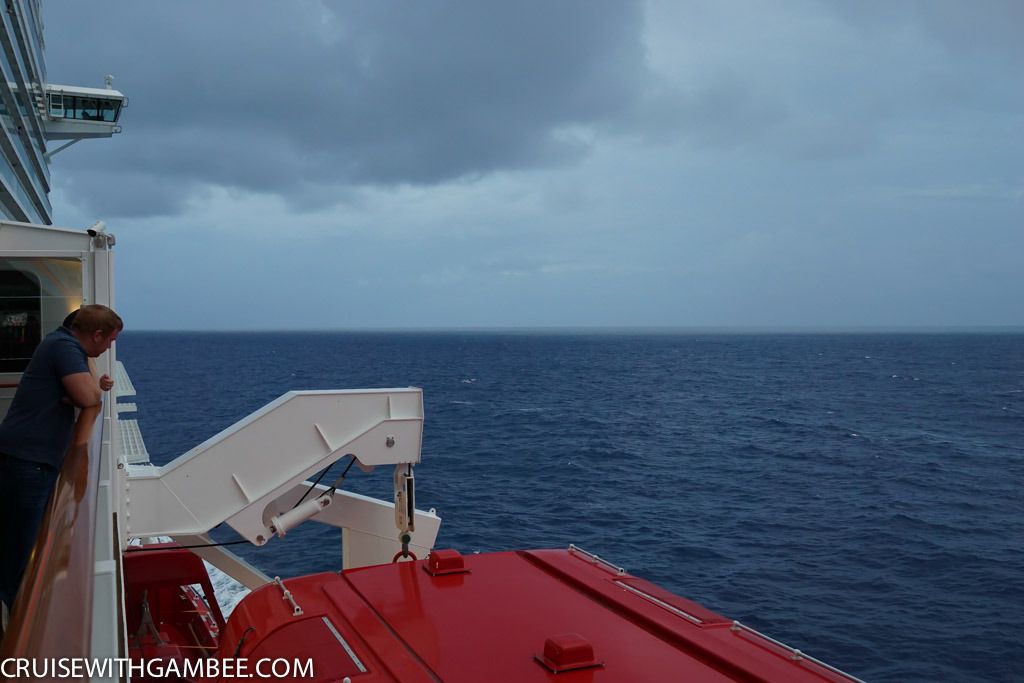 I got my usual.
It was raining a little.
Will had forgotten his GoPro charger, so mom went to get mine so that he could charge his camera for Nassau.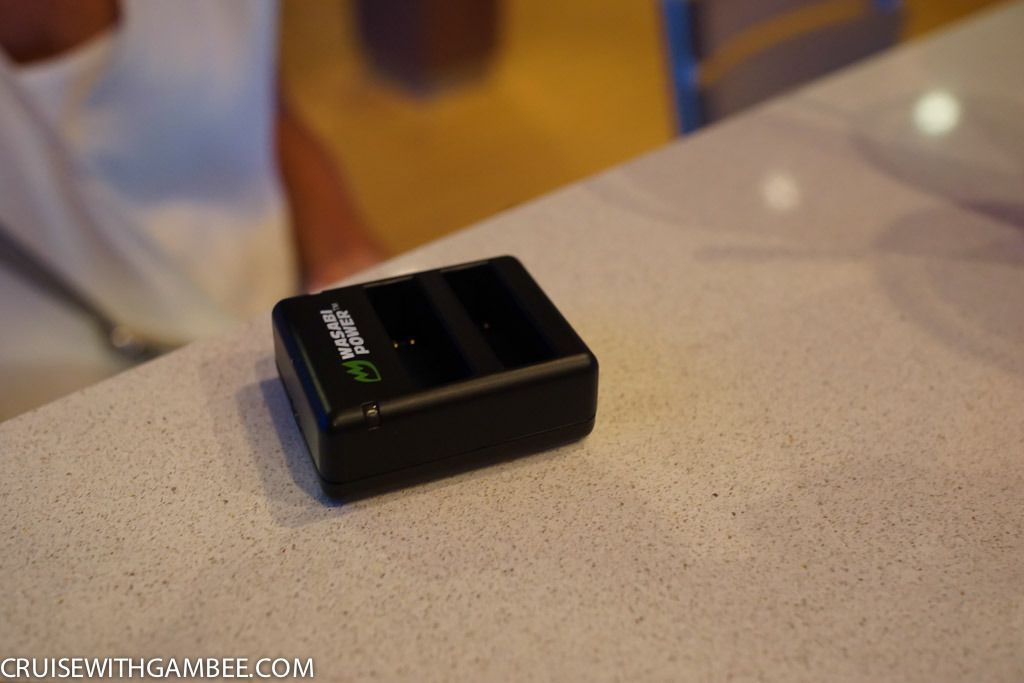 After drinking and enjoying ourselves for a little while, we left to head for dinner. On the way there I noticed something very embarrassing. It is beyond me how this happened. I wasn't not even that drunk when I got dressed
Dear lord, I was even wondering why my phone was not going all the way in the pocket, LoL. It was too funny!
I am not sure how no one noticed.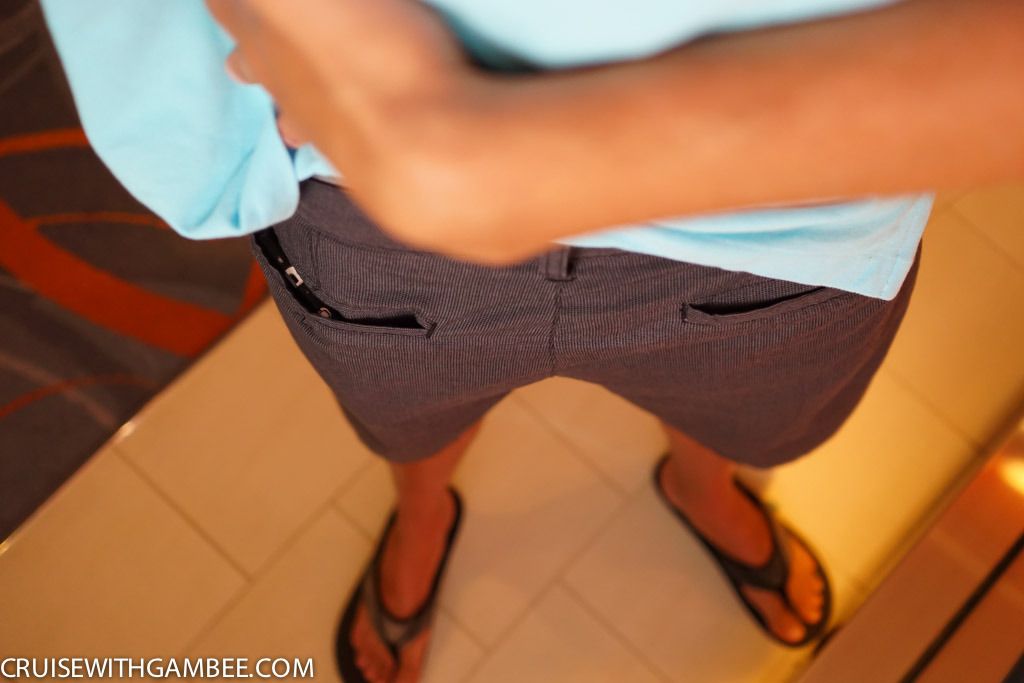 How the hell did that happen???
Although I look a bit lit, LoL!
So I quickly fixed it up, LoL.
That night we went to Pinchos tapas bar.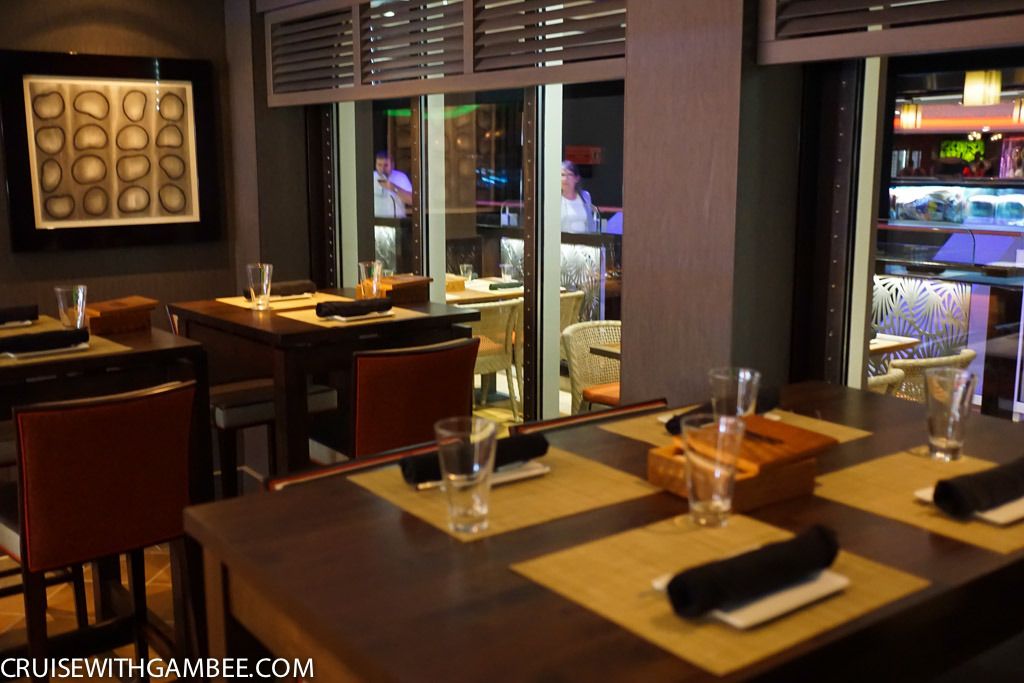 We asked for a table outside.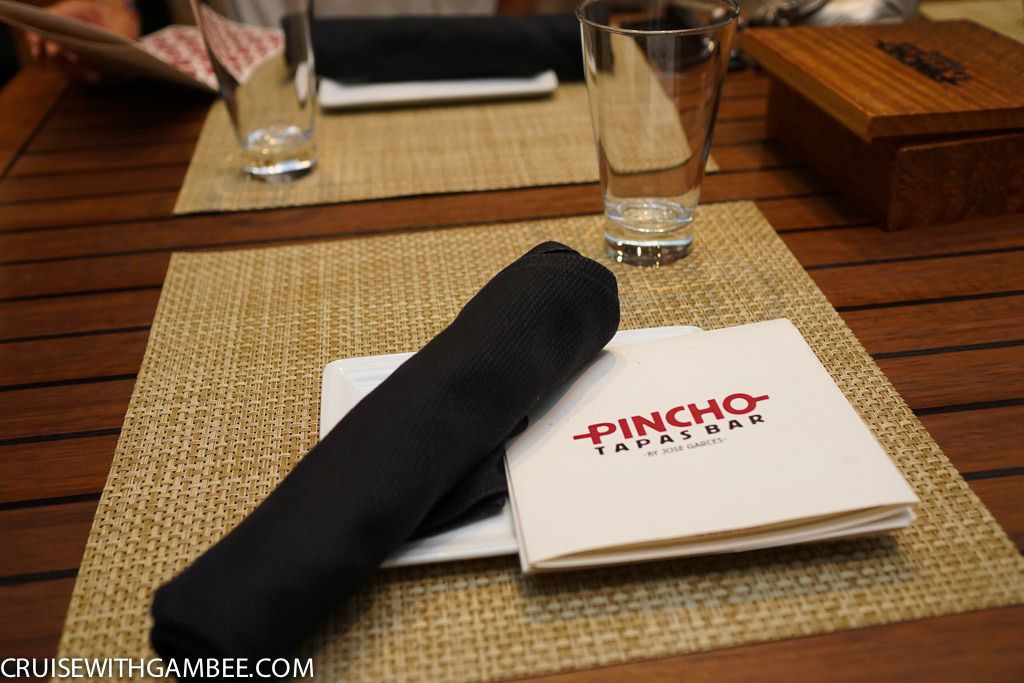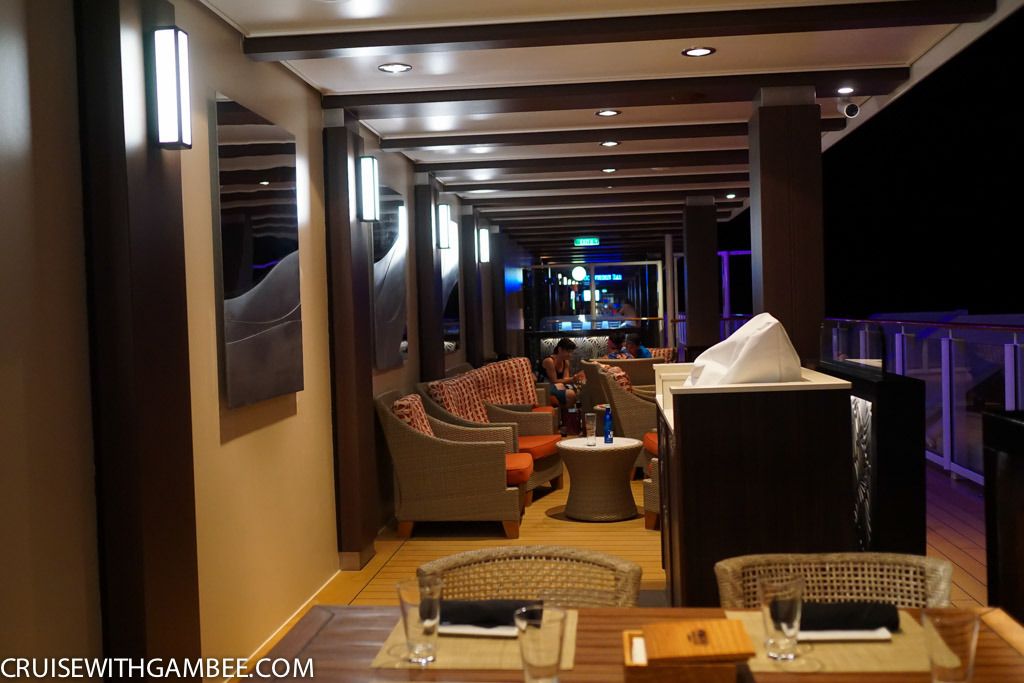 By the way, you can use your food package here. But we did not. It just made no sense to us since other places are much more expensive.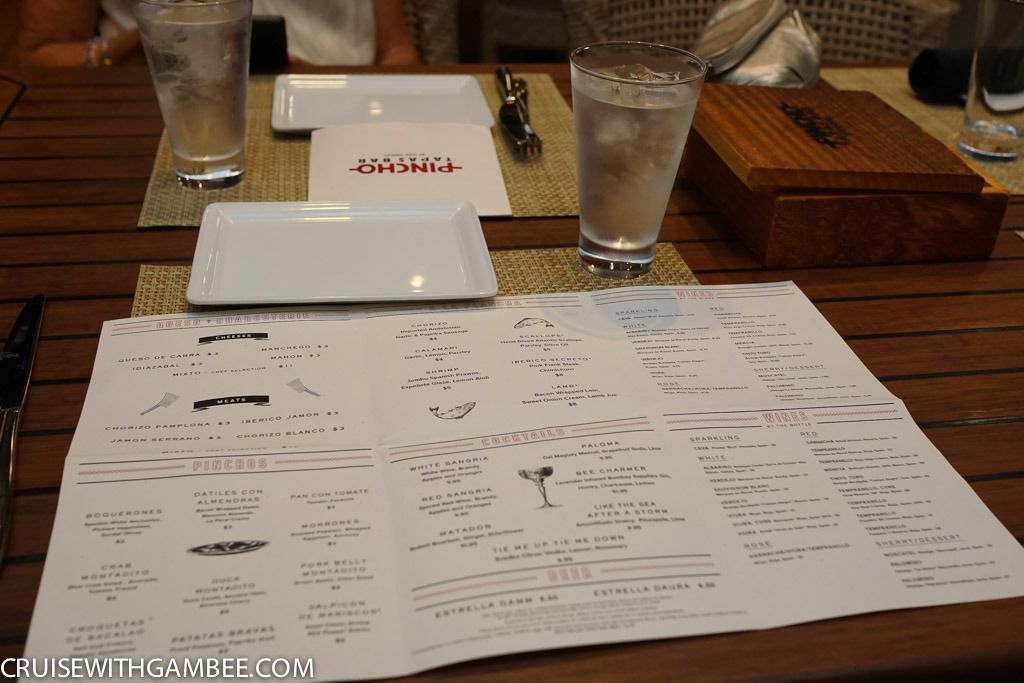 They keep the menus here, very cute.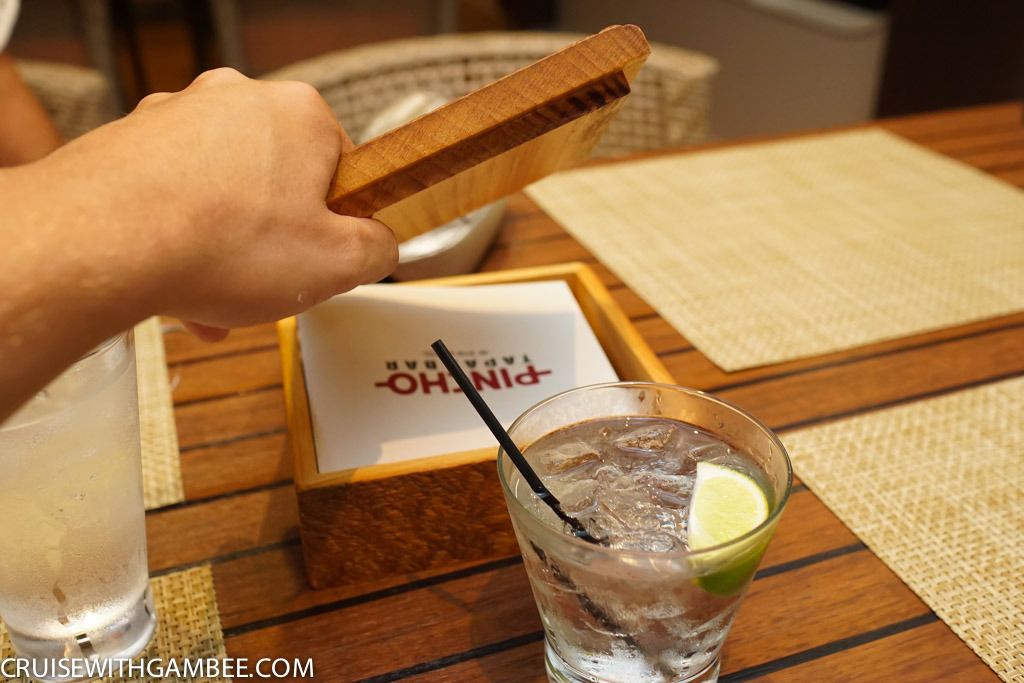 Mom's sangria, she said it was excellent.
Those are the blue crab ones. They were really good!
Grilled calamari, also great!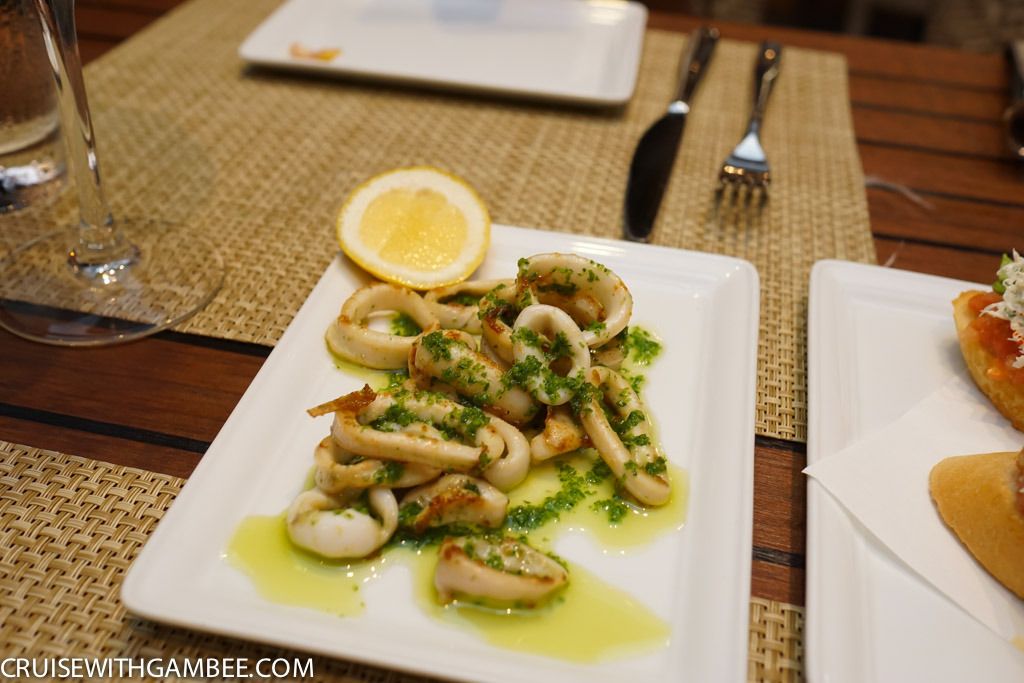 The shrimp skewers, very tasty as well.
Those are potatoes. They were actually really nice, we needed some kind of starch and these ones hit the spot.