As you enter the Norwegian sky you're greeted by very friendly staff, the entrance of the ship if through the promenade deck.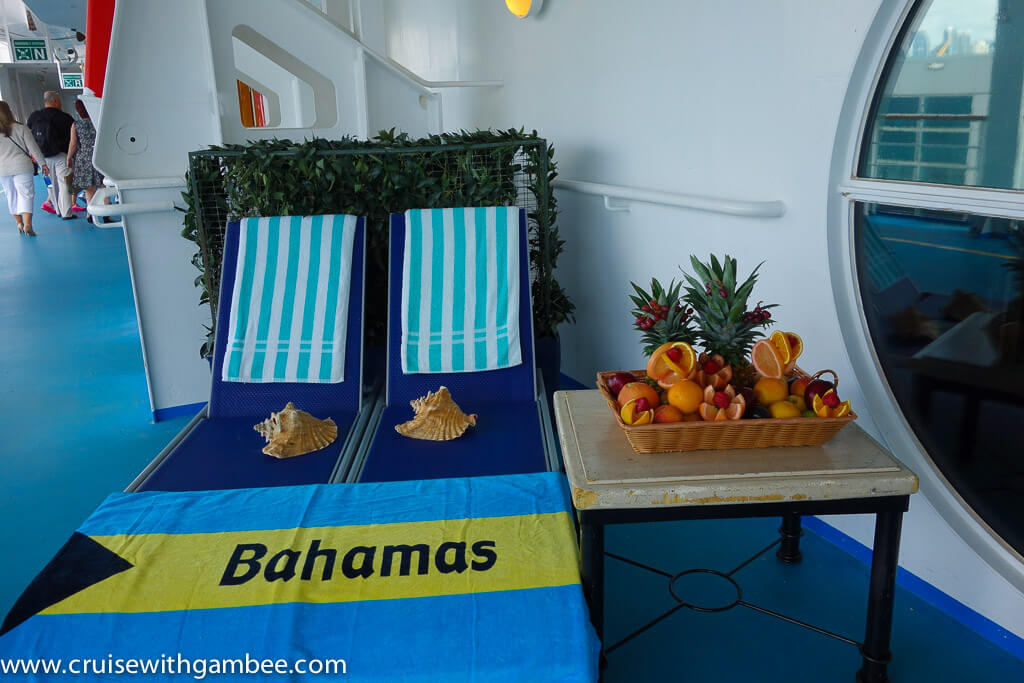 Once you go inside the Norwegian Sky you will start to notice that amazing ship smell that just fills you up with joy. One thing I did not care very much about this ship was that it was rather dark inside, as you can see my very fast camera even struggles at getting clear pictures because of the darkness. But I guess that is something to note from an old vessel, nothing horrible but I guess just a minor detail.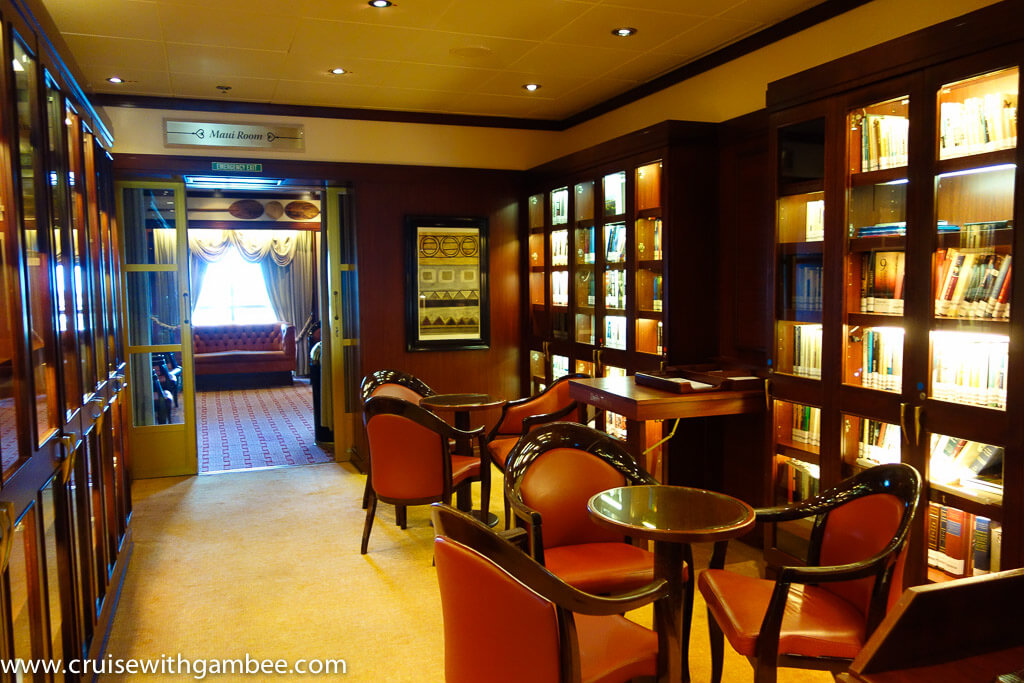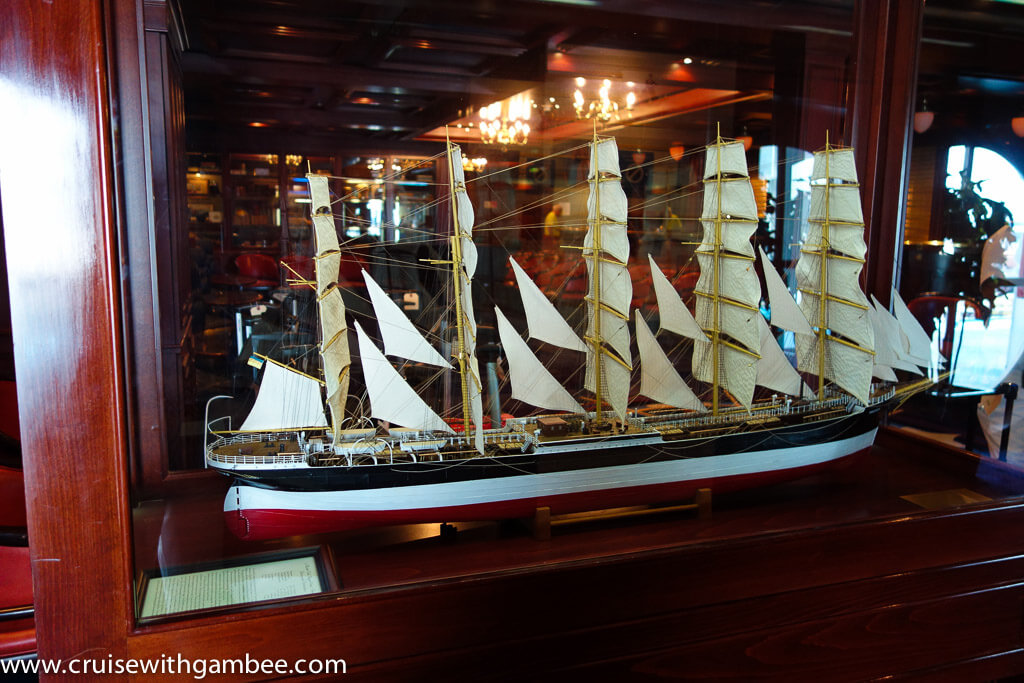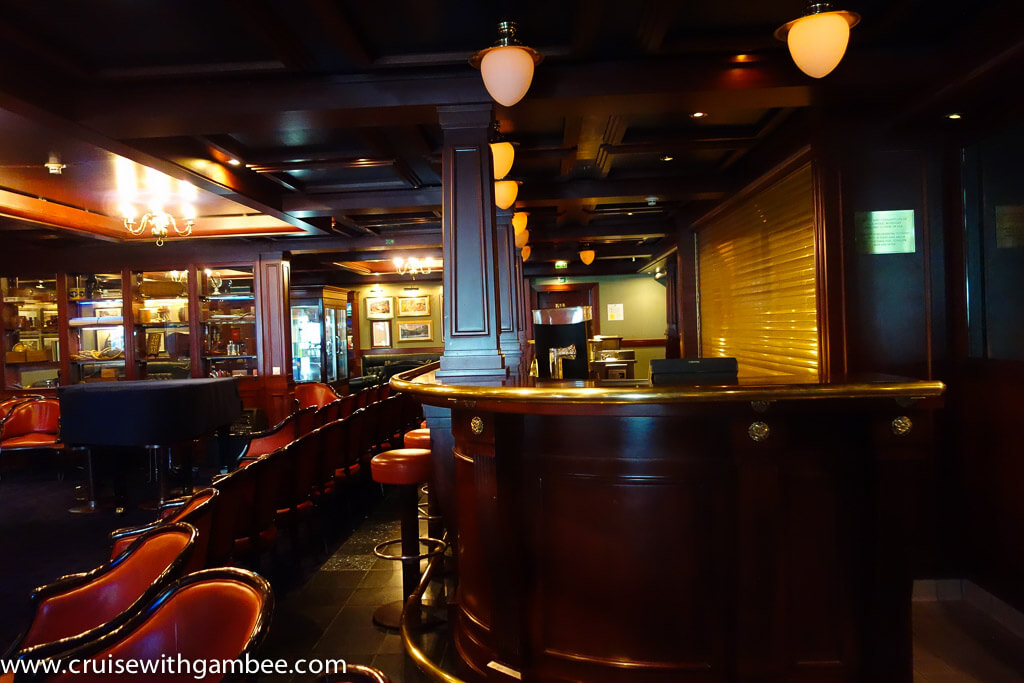 This is the main club of the Norwegian sky, it is actually a multipurpose room that setup in very different manners accordingly to what they need it for. They also host the love and marriage show here as well as other activities. At night they clear it out just how it here, and that is when it becomes the night club. During embarkation they have it setup as a sales floor, where they offer all the packages like soda, drink and specialty restaurant sales spots. Most people stop here and inquire about what they want.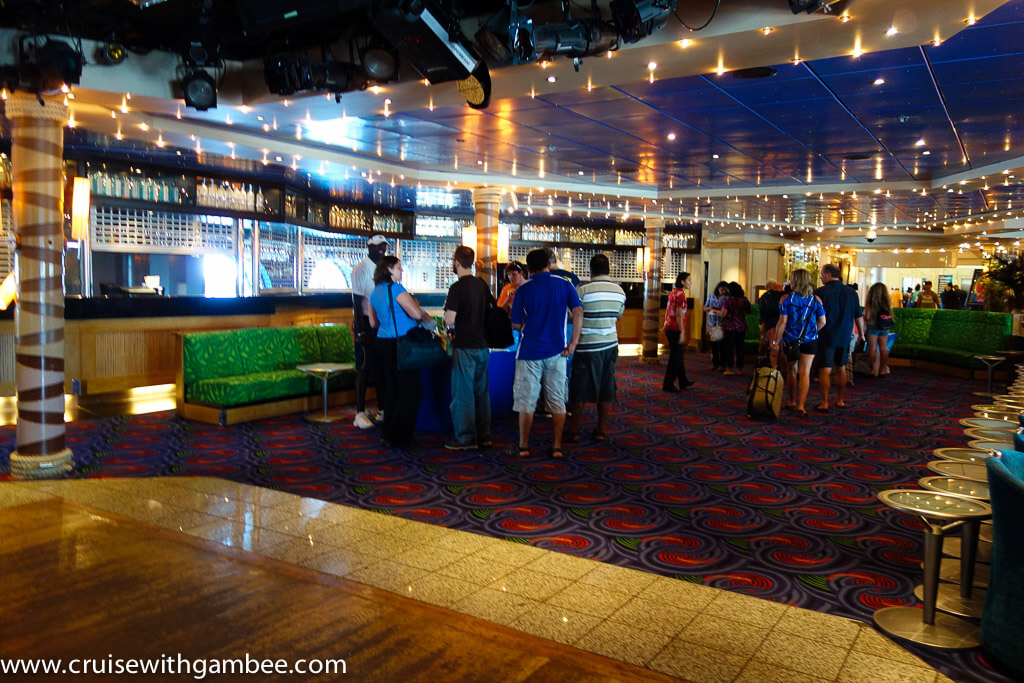 We kept on walking and exploring with no true destination, being our very first cruise we really did not know what to expect. Back then I had no idea I was going to become such a cruiseAholic so to be honest I did very little research before our Norwegian Sky cruise. As we kept on walking we got to the Atrium, to us it seemed huge! It was fairly nice, but some of the furnishings seemed a little outdated and in need of a renovation. Mind you this was about a year before they dry docked her, and from what I am told Norwegian did a decent job at bringing her back to life. I guess I am due for another cruise on her to check out the renovations.
We decided to head to the lido deck and check out the pool and jacuzzis. Once there we relaxed for a little while and enjoy the gorgeous day that we were having. The cruise was still fairly empty so I was taking advantage of that and getting some good pictures of the ship prior it became a mad house, lol.
I have to admit that the since there is true adult area on the Norwegian Sky, finding a jacuzzi without children is an impossible task. They really should consider at the very least making the small pool on the front of the ship the adult area. Ironically it is called the children pool, but it would a great idea none the less, just saying.
By then we were starving and decided to check the buffet area in the back of the Norwegian Sky. The buffet aboard the ship is possibly the worst I have had out of all of my cruises. However, that does not say it was bad. They just need more variety and maybe rotate items more frequently. We enjoyed the food aboard the ship, and overall it was a good experience. But as you can imagine I had much better aboard other vessels.
We then left and started walking towards the spa, to do a tour of the it. They already had a live band playing by the pool in the lido deck. I really enjoy live bands when I sail, they bring a great atmosphere that really lets you know that you're on vacation and all you have to do now is enjoy, relax and have a blast!
The Spa aboard the Norwegian sky only offers treatments, they do not have hydrotherapy pool, steam room, or heated lounges like on larger more sophisticated ships. But none the less it is nicely decorated and offers great views for those who chose to do a facial or a massage. We rarely partake in these activities so I cannot further than that.
Norwegian Sky Spa
As we were leaving the Spa we heard an announcement that the staterooms were finally ready for us. This was our very first stateroom ever, we really had no idea what to expect. In my head as long as the bed was comfy and I got a good night sleep that is that really mattered to me. Once we got to the room we realized how tinny it was, mind you I had a little research about the size, but honestly I was expecting something slightly larger than that. The furnishings and TV were also very dated, it reminded me of the tv show "The golden girls", you know that kind of furnishing. In a way I enjoyed it, I love that era and that type of decoration. One thing that I really liked was the smell, I could not get over that ship smell. It was kind of a combination between salt water, metal, and something else. It really made me feel very cool, I guess that all part of what a cruise is about. I was getting immersed in the cruising world, something that would forever change my life, who would think that all I needed was a cruise aboard the Norwegian Sky to start a new stage of my life!
Anyway, back to the room story. The temperature in the room was fairly good, although I did find myself adjusting the thermostat numerous times at night because it was either too cold or warm. I think after the first night I finally figured out which was better for us at different times of the day. One of the things that I really enjoy is coming to an ice cold room after a long day on shore, mom not so much, lol, she is always freezing for some reason.
More on the Norwegian Sky on the next Page,