There are still clam shells available, but they won't set them up in front of the large beds. My guess is because they block the view of the beds. They are also free, they just ask for a tip.
I really liked his tattoo, it was kind of iguana. I was unable to get a clear picture of it.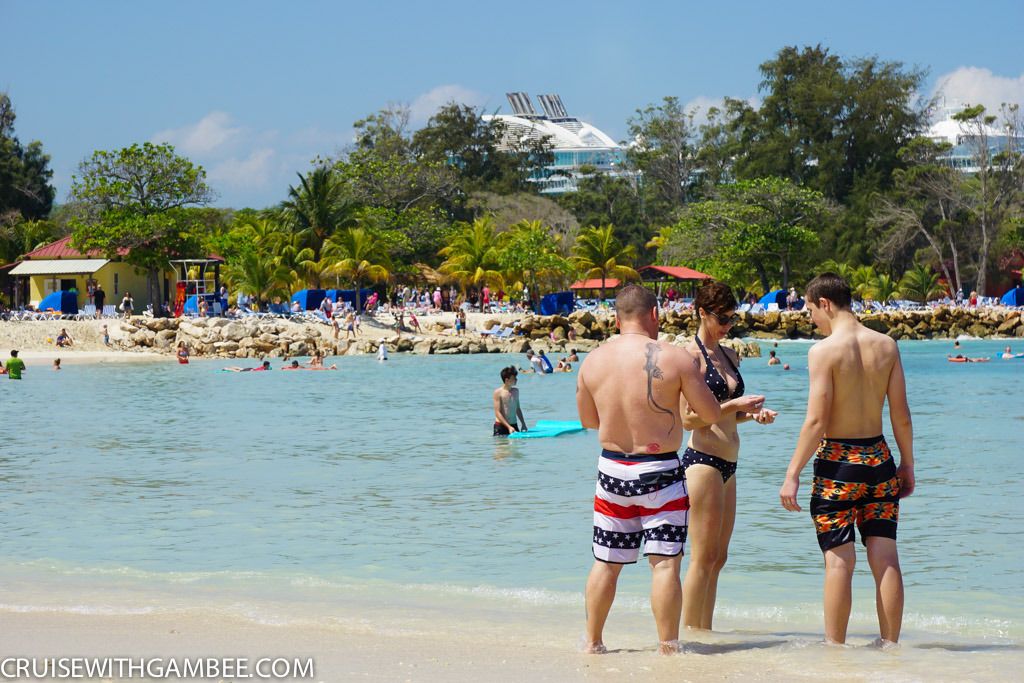 I love how you can see the ship in the background. It is just crazy to think that ship can hold all those people.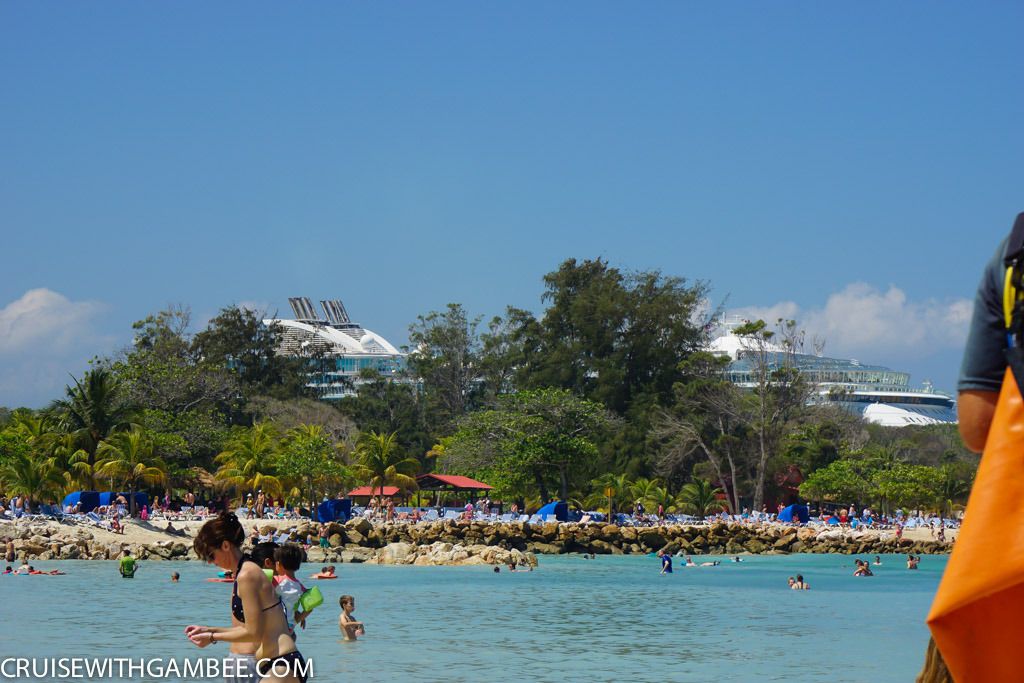 Mom came back with a bunch of food. She said that she had taken the liberty to get me some since the line was quite long. And it was a good thing because I was starting to get hot and hungry.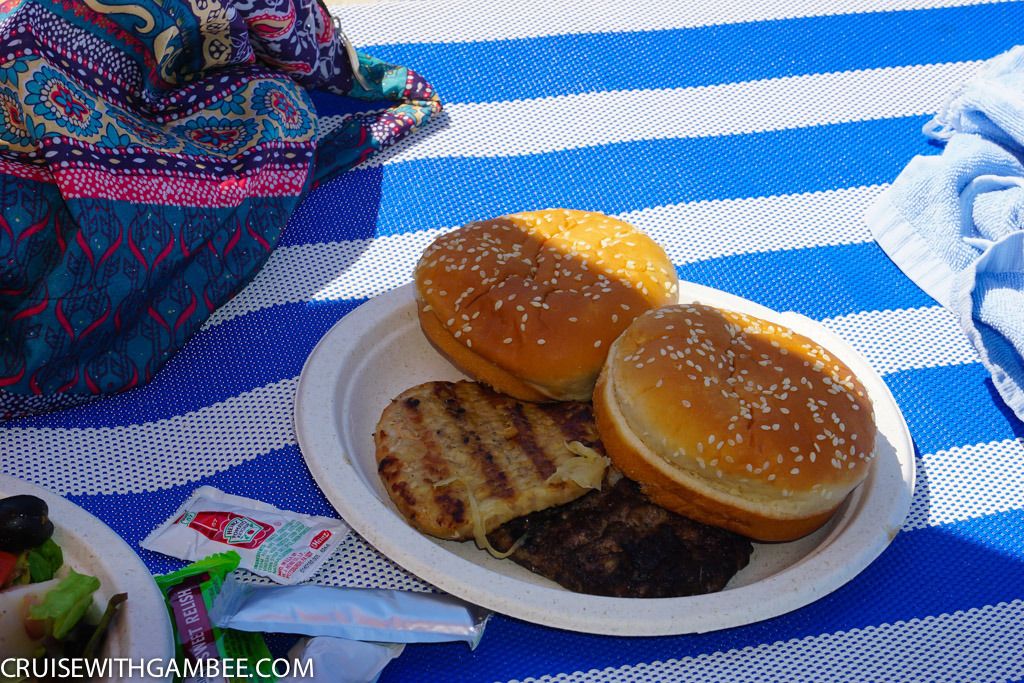 Can you see a ketchup packets?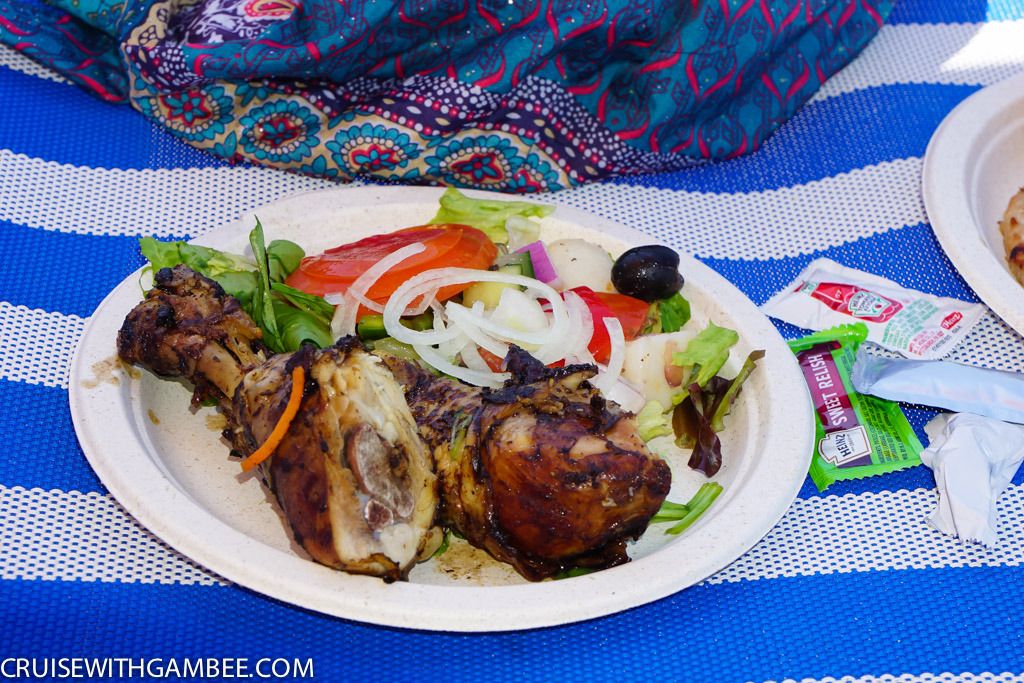 The burger was quite good, or maybe I was starving and anything would have tasted good anyway.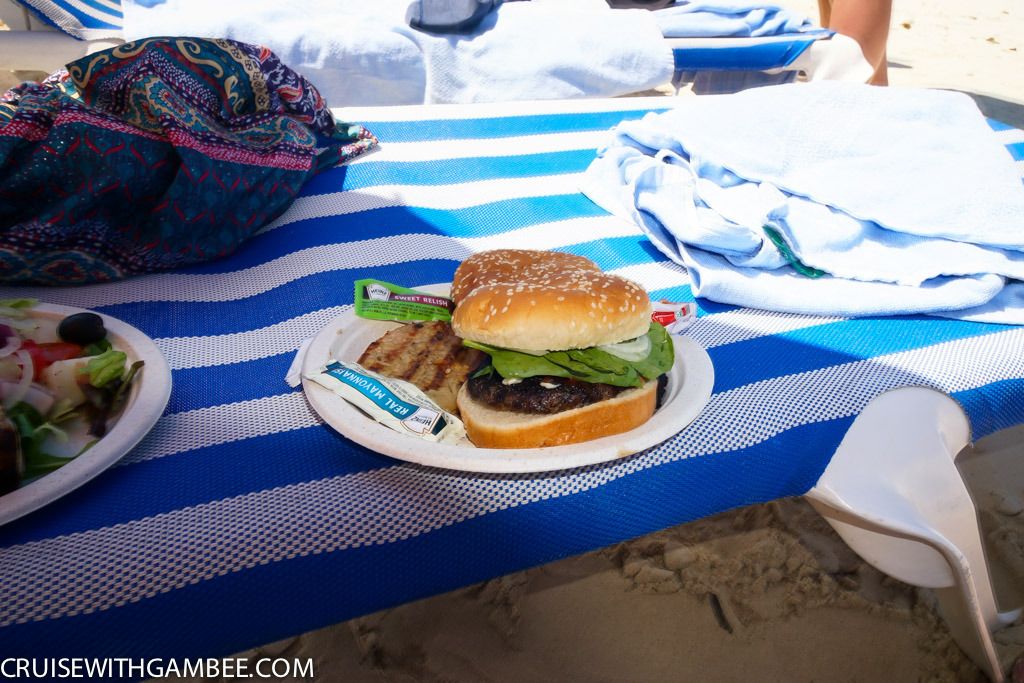 After lunch I went directly in the water. Ironic, since growing up that was the one that we're told not do to, something about developing cramps and drowning… Who knows, all I know is that I was hot as hell and I needed to cool down.
After that I went walking for a little while.
Just so you know, you're able to take your selfie stick with a go pro on the zip line. I saw quite a few of them with it.
Good luck seeing a fish…. The water was so murky.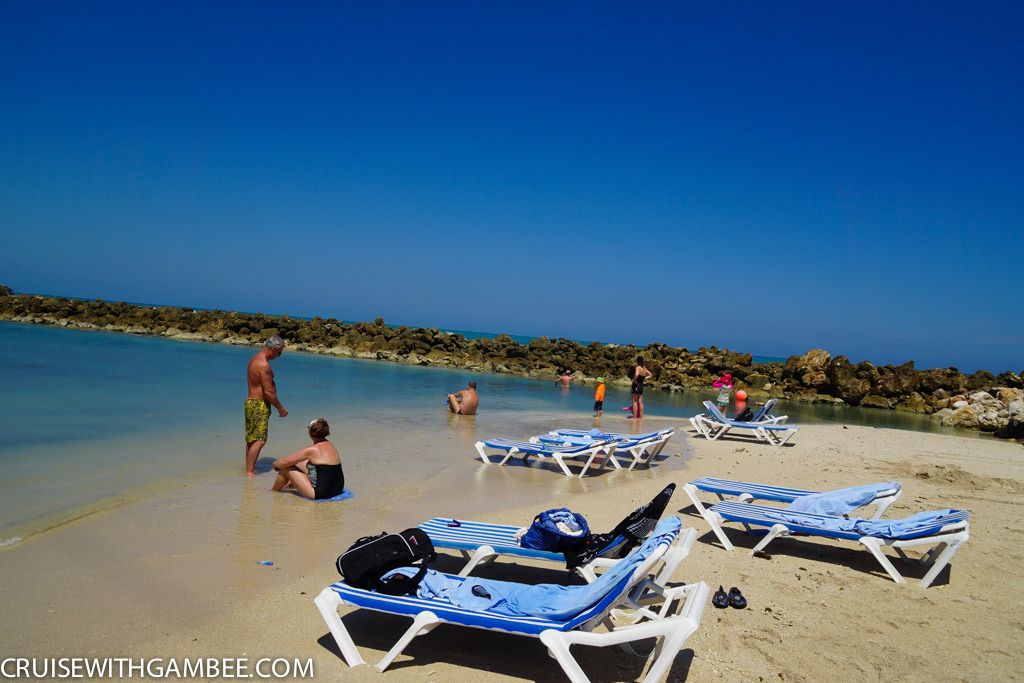 This guy was trying to get a crab to show his kids, but there was no way, those things are too fast.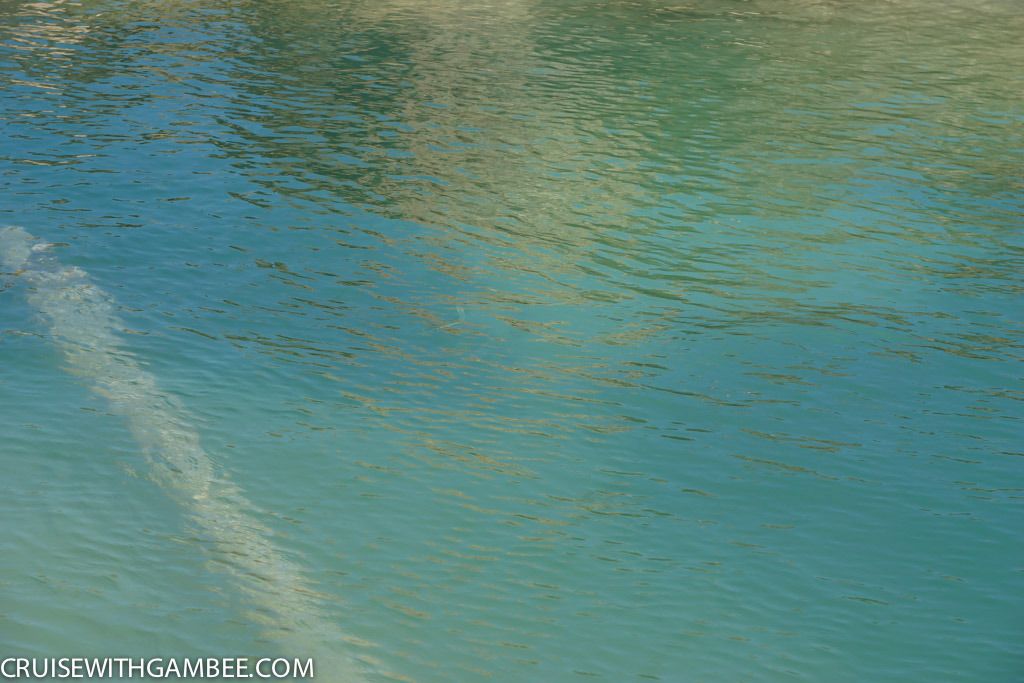 Like I said the ocean was angry that day!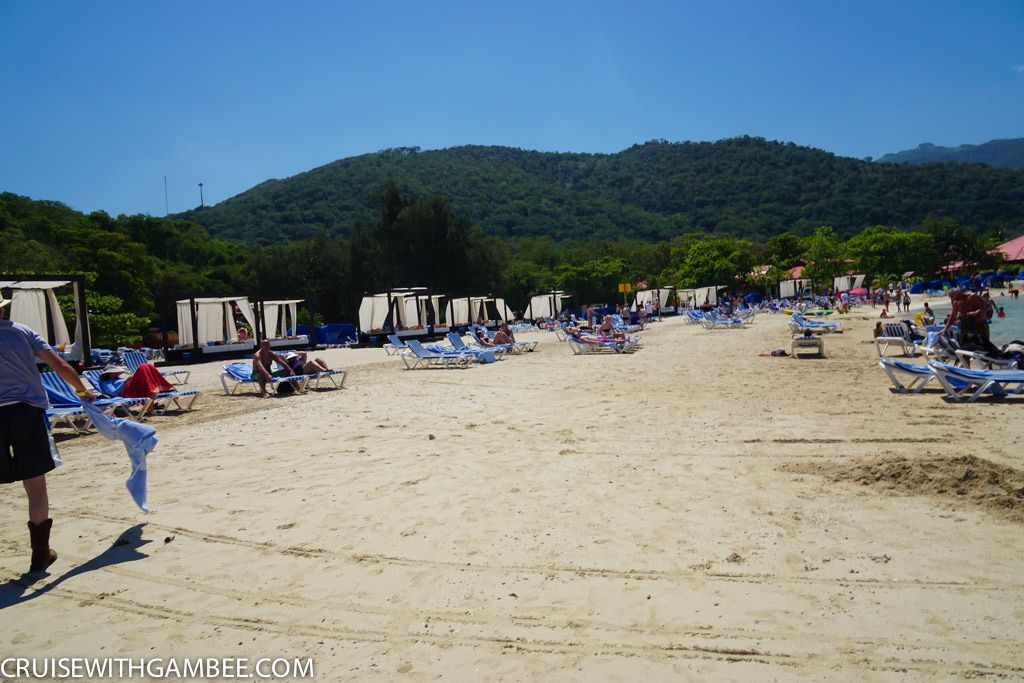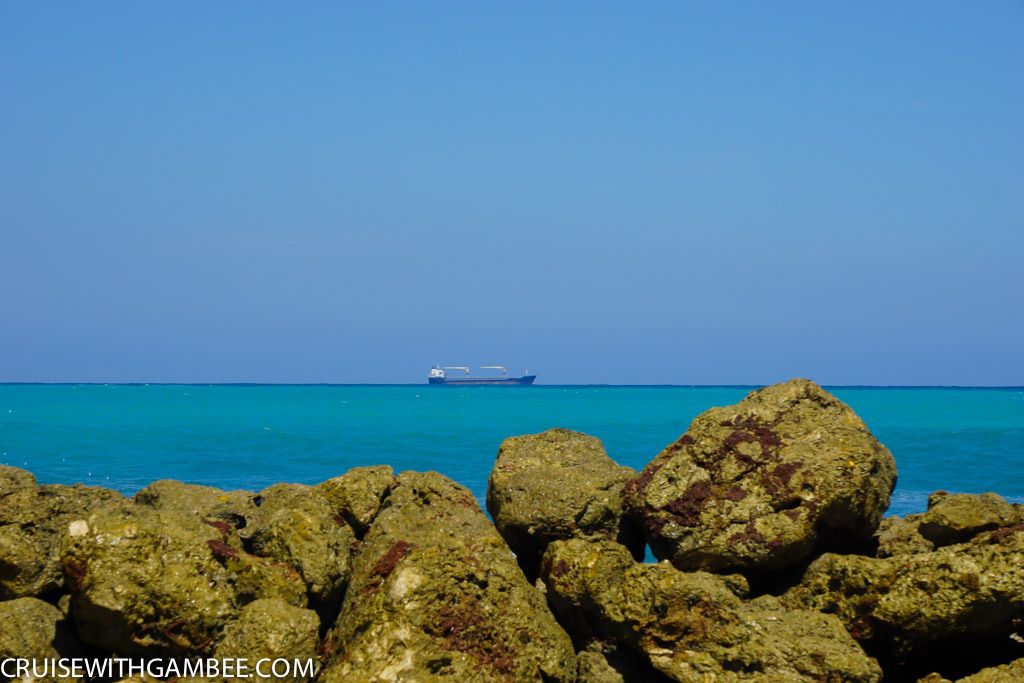 Correct me I am wrong, but I think I saw these for over $200 online. Maybe a tad more?
I don't think they offer much shade, mainly cause of the wind keeps blowing the curtains. I wonder what is in the little cooler? They each had one.
That' where the coaster ends.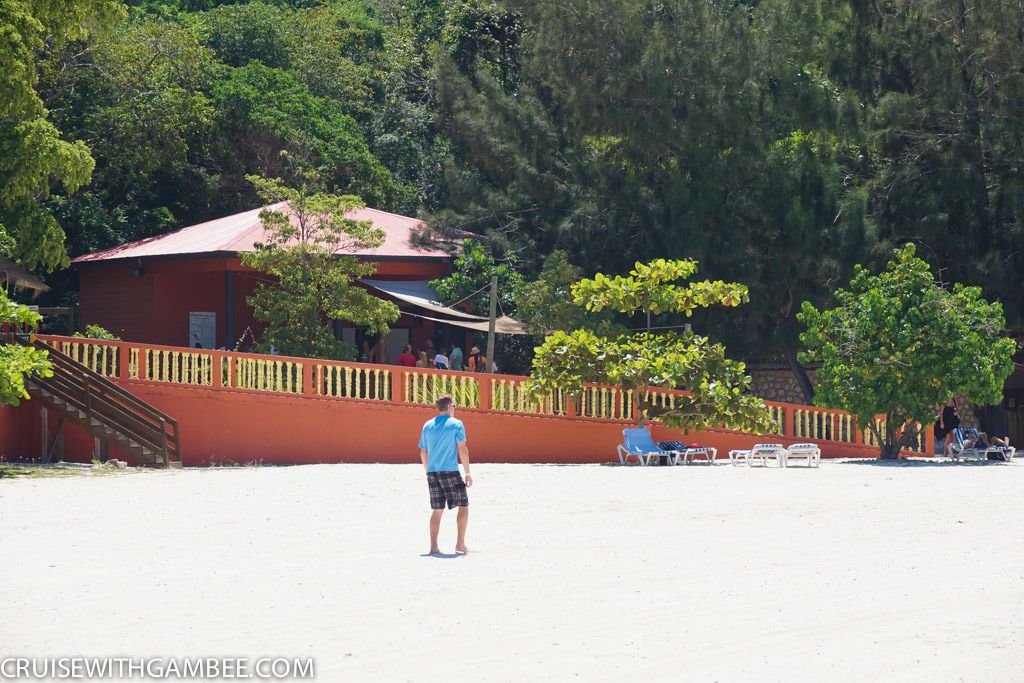 You can see our umbrella there. This time around that was the only umbrella I saw, unlike Half Moon Cay.
Mom had gotten herself another drink. She was loving her miami vice. By the way, we went through that entire bottle of sun block during the cruise.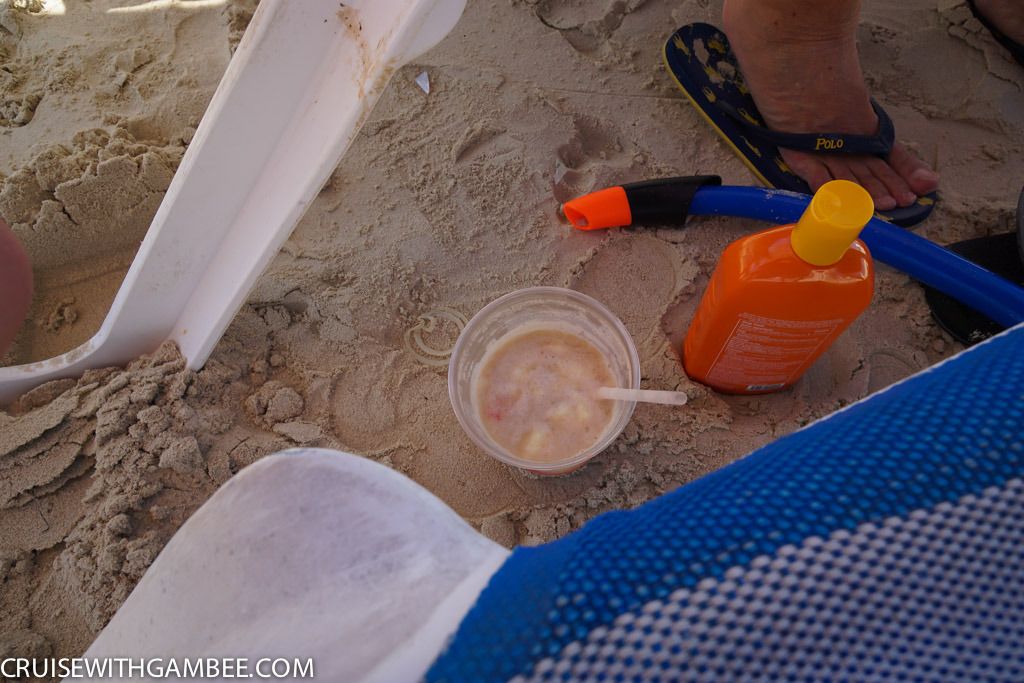 At some point the ship blew the horn 5 short times, and then one long one. Not sure what that meant?
I saw more photographers than usual on this cruise, although oddly we were never asked to take pictures. Well, actually only twice. Once boarding and the other in St. Maarten.
Mom trying to go in the water, but it was too cold for her. She did not last long in there.
It was nice and busy then.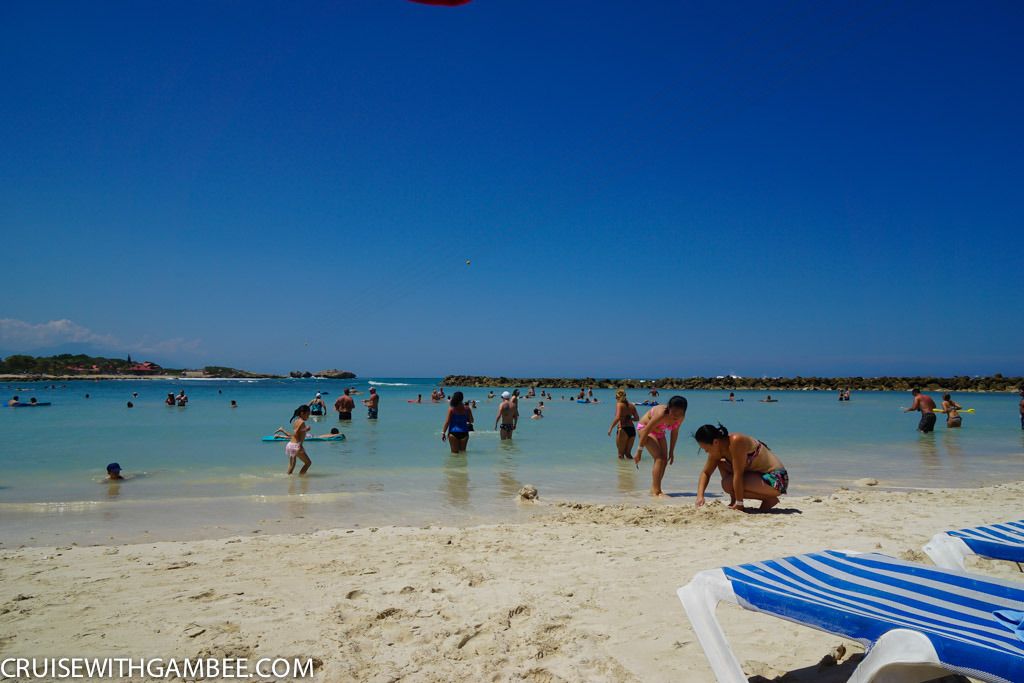 I was sporting a different hat during this cruise.
The photographer managed to get a large group to pose for him.
I wanted to stay down to the last minute, but mom was overheated and she said she wanted to go back to the ship. So we packed our stuff and moved out, there was still a good amount of people at the beach. But most of them were heading back already, I think it was around 3:30.
I was hopeful that this time around, we would be able to get a tram back. Mom was clearly tired and hot. I had a good buzz going on, so I had no issues walking back.
Here is the main bar of adrenaline beach, very close to our umbrella.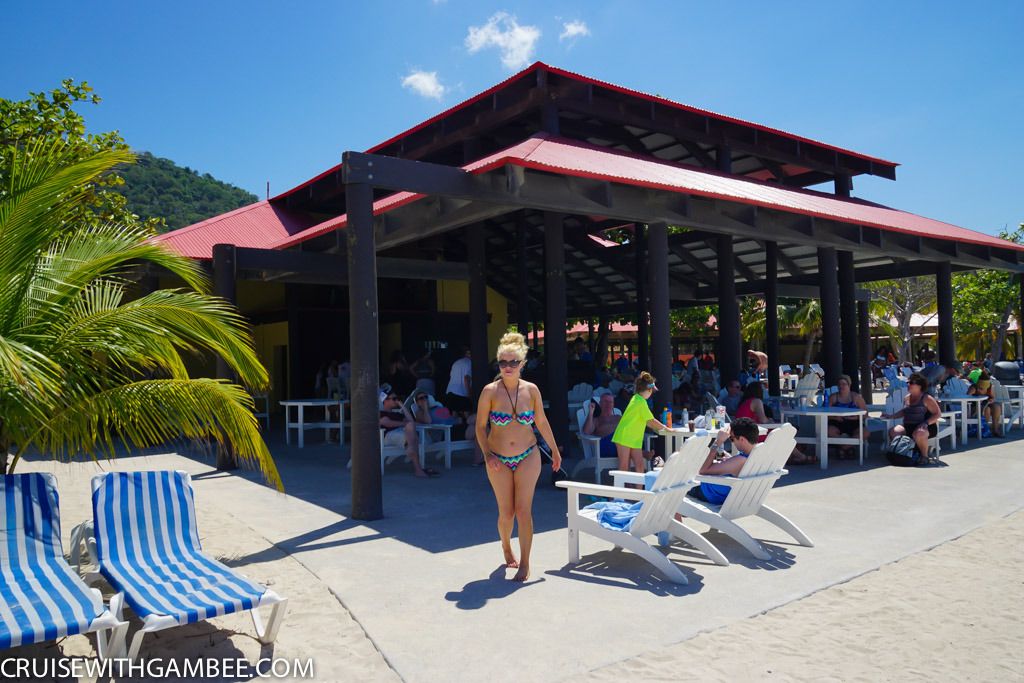 May? What do you mean may???
And next to the bar, is the buffet.
Mom wanted to check the stores for a little while.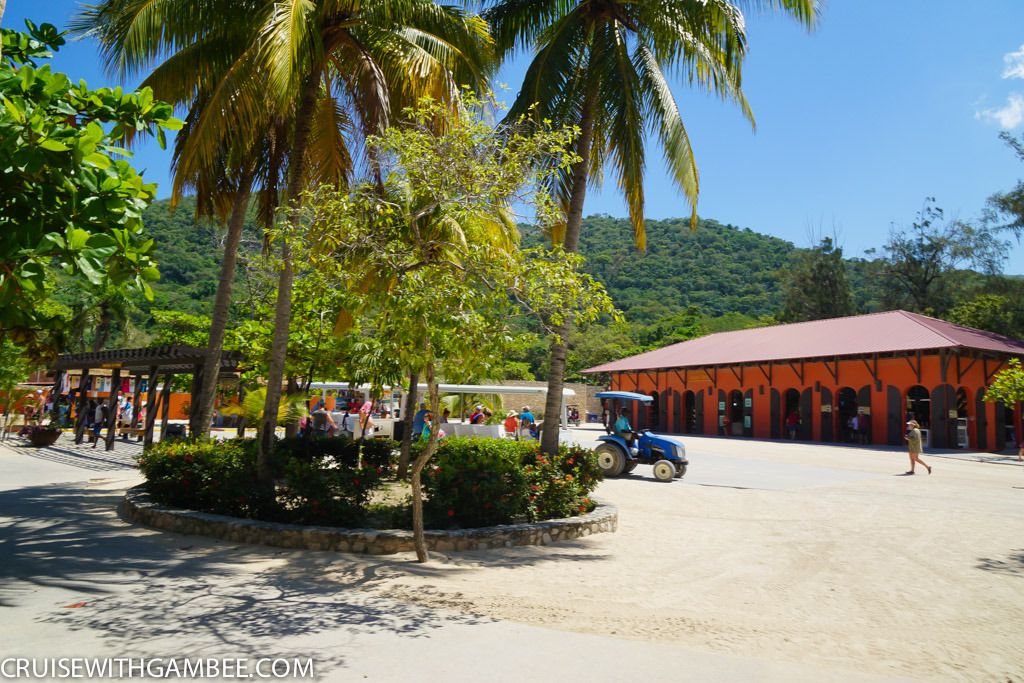 We then saw the tram, but still decided to go to the store and then wait for the next one. At least we now we knew that they were running, and she would not have to walk back.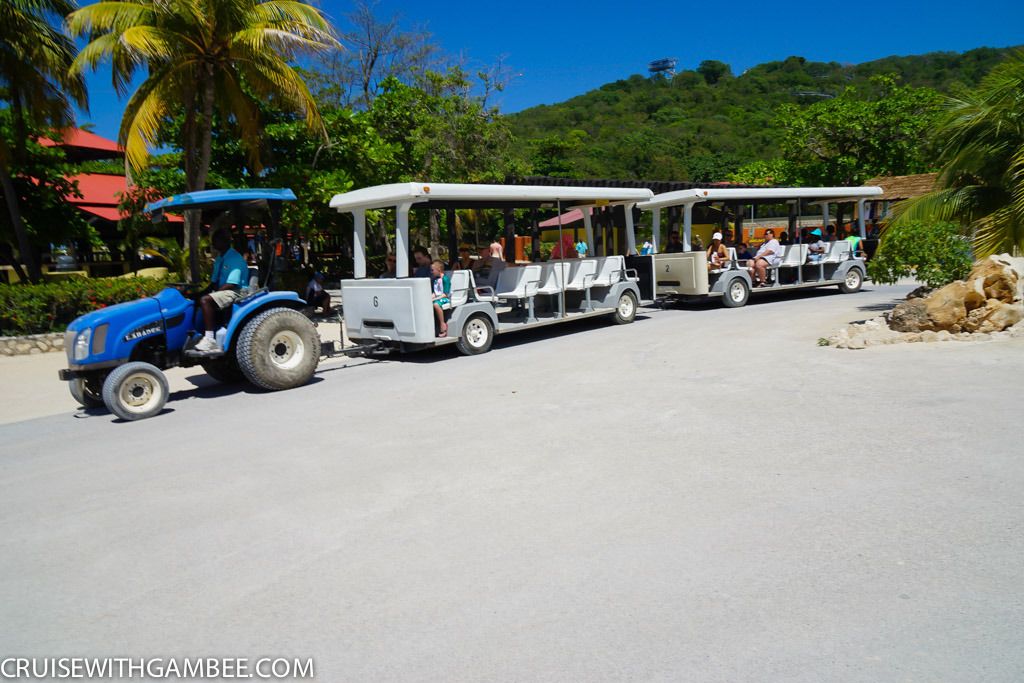 This is the store that we went into.
They offer the usual items for sale.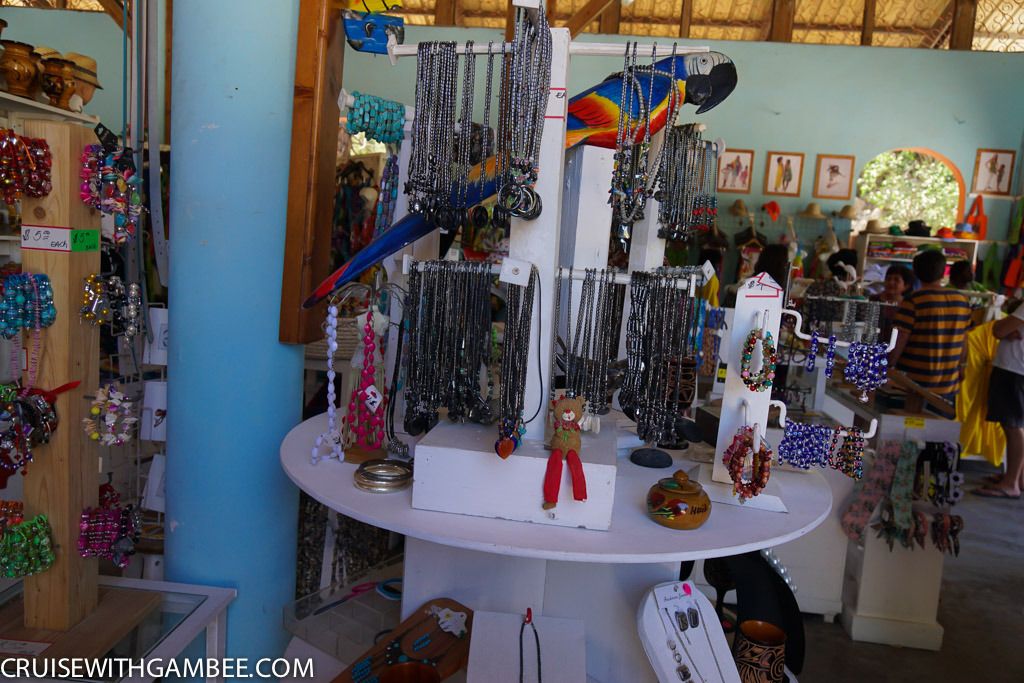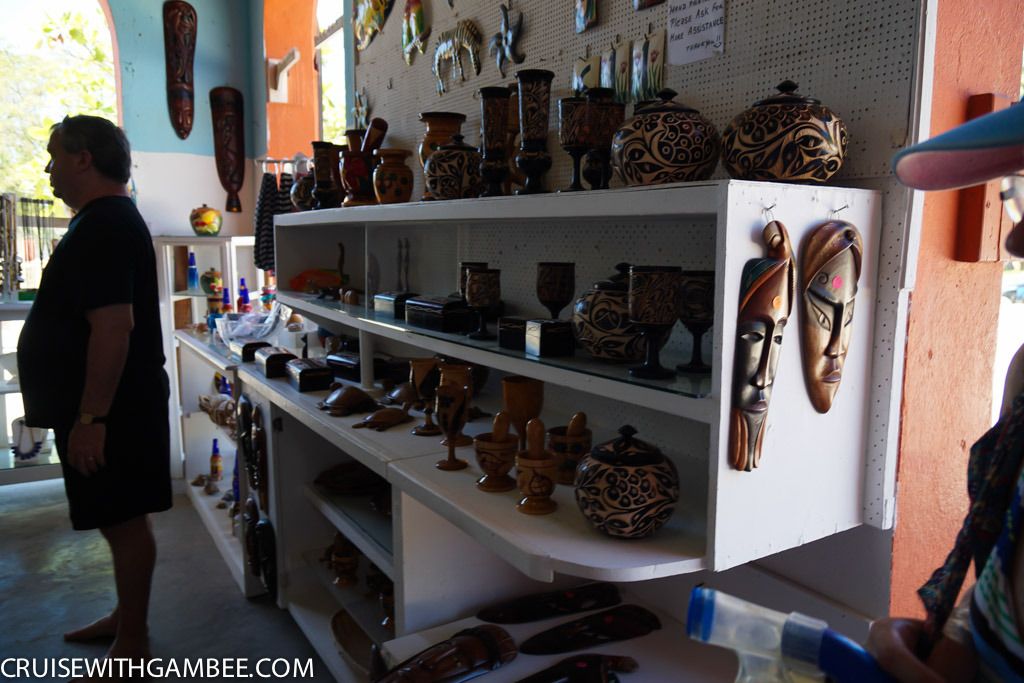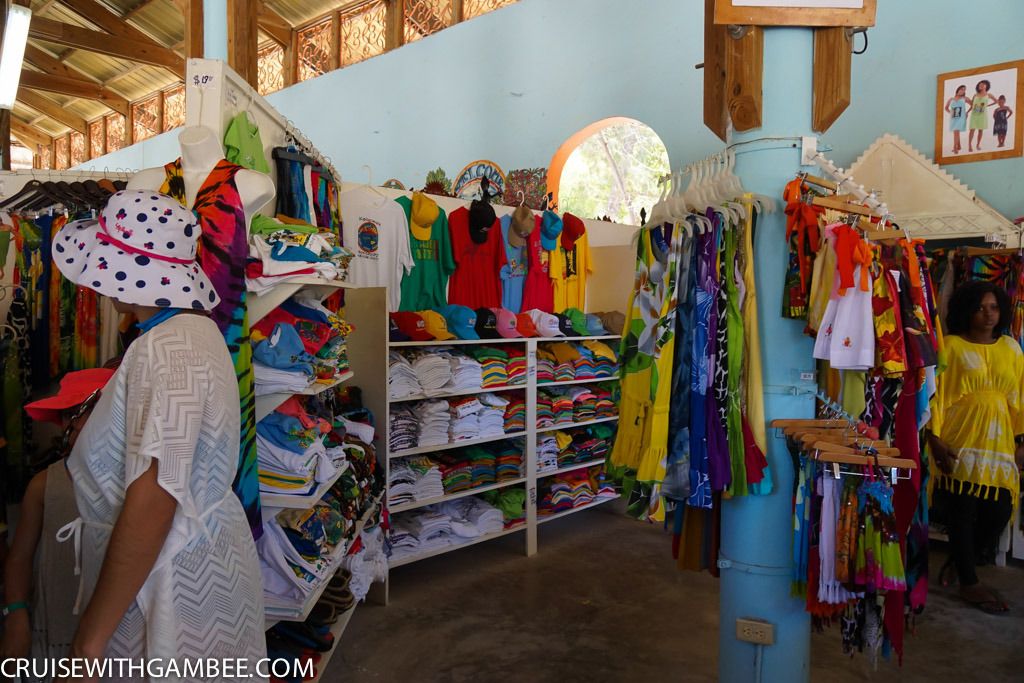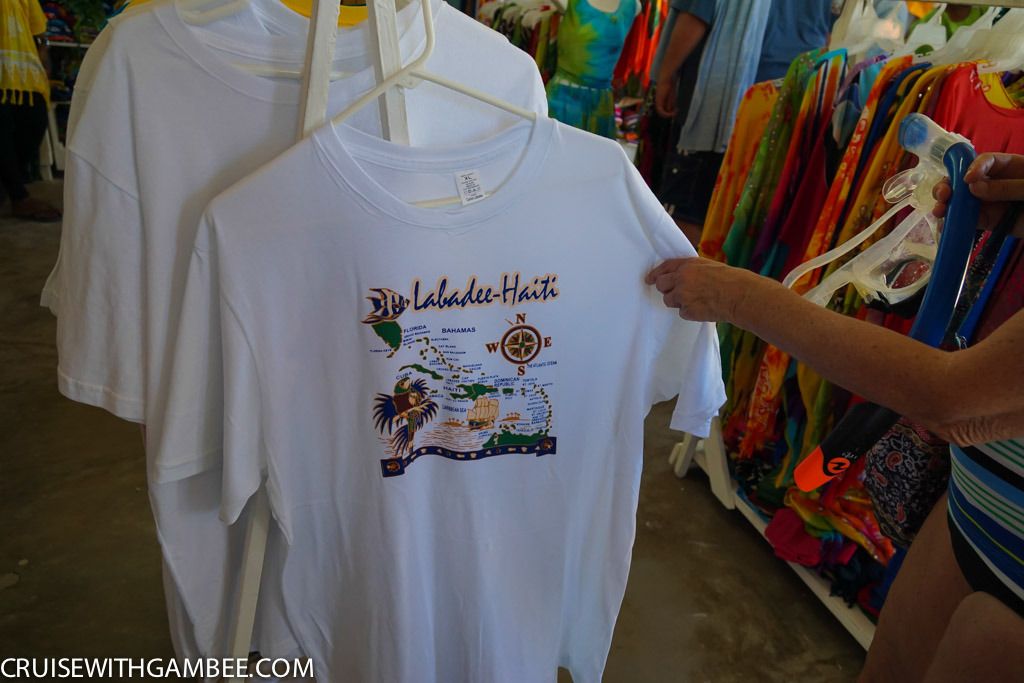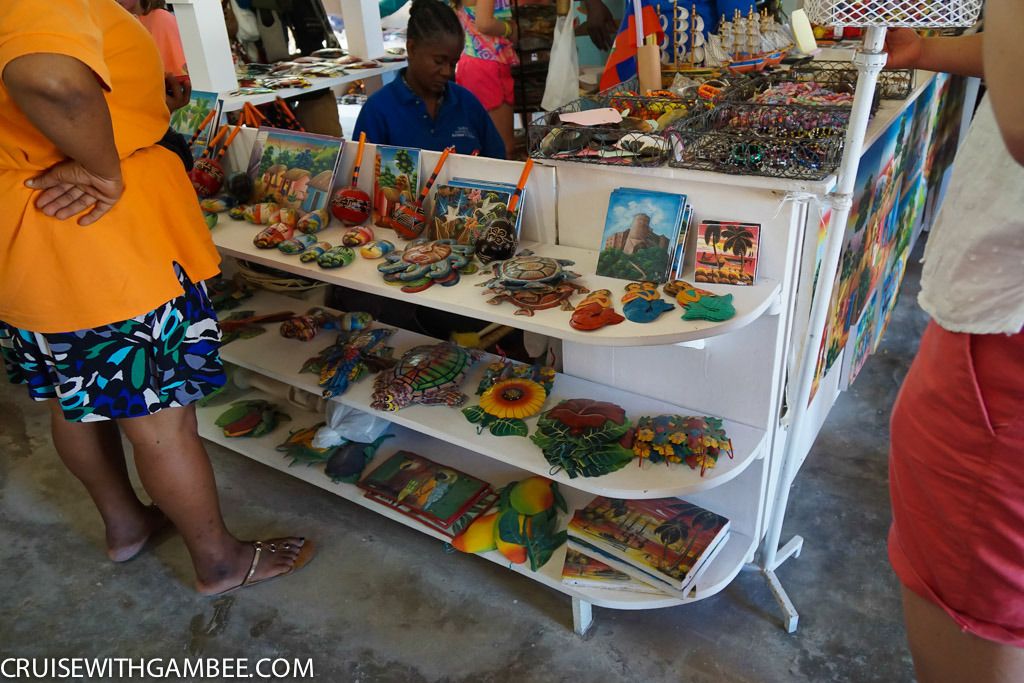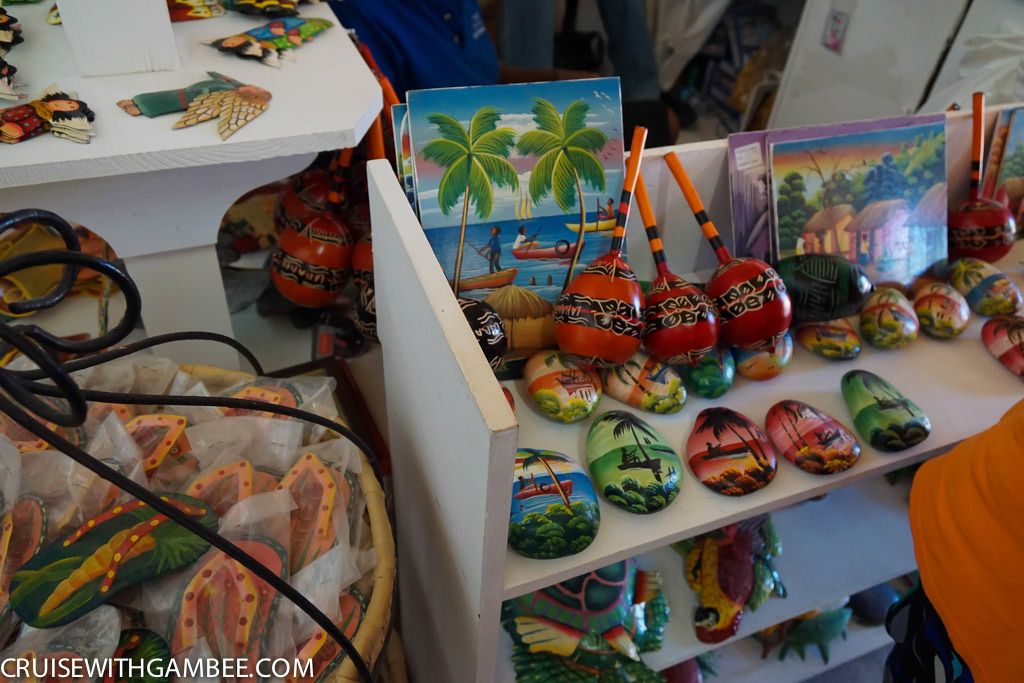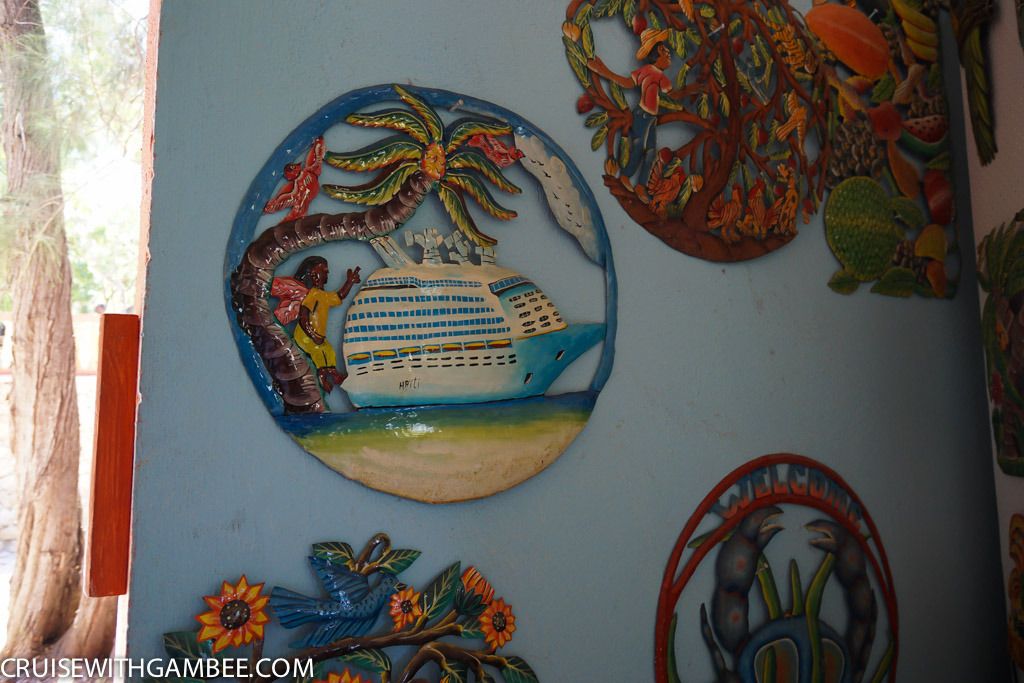 Behind that store is where the really large shopping area is. We have never been there, and quite honestly, I don't think we will ever be. I am not much of a shopping person. I buy absolutely everything from amazon, if I could get food from them I would as well.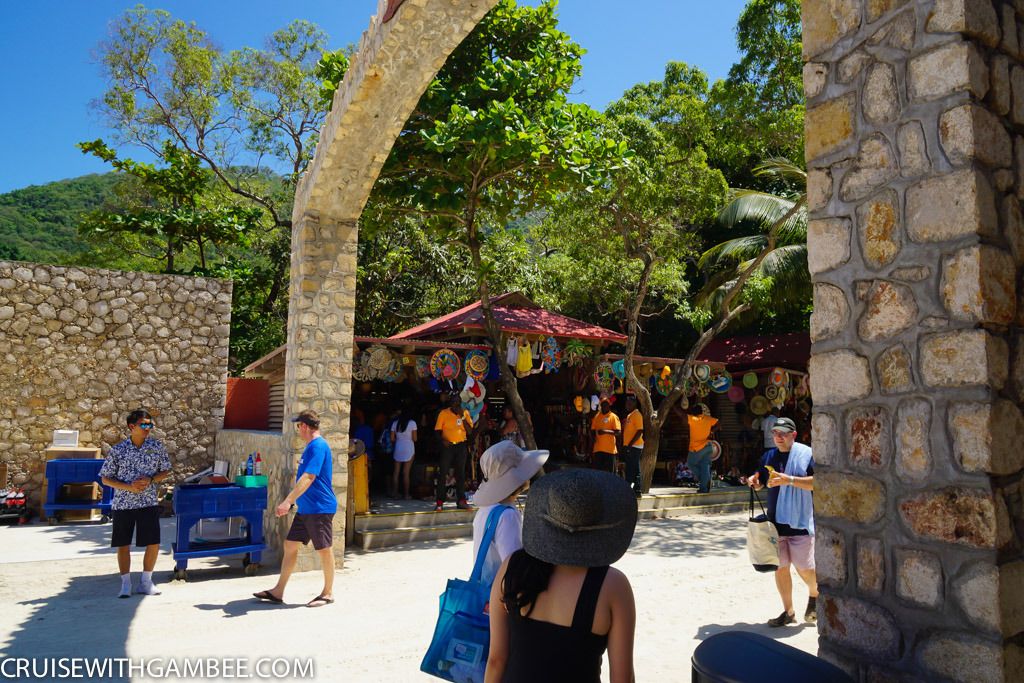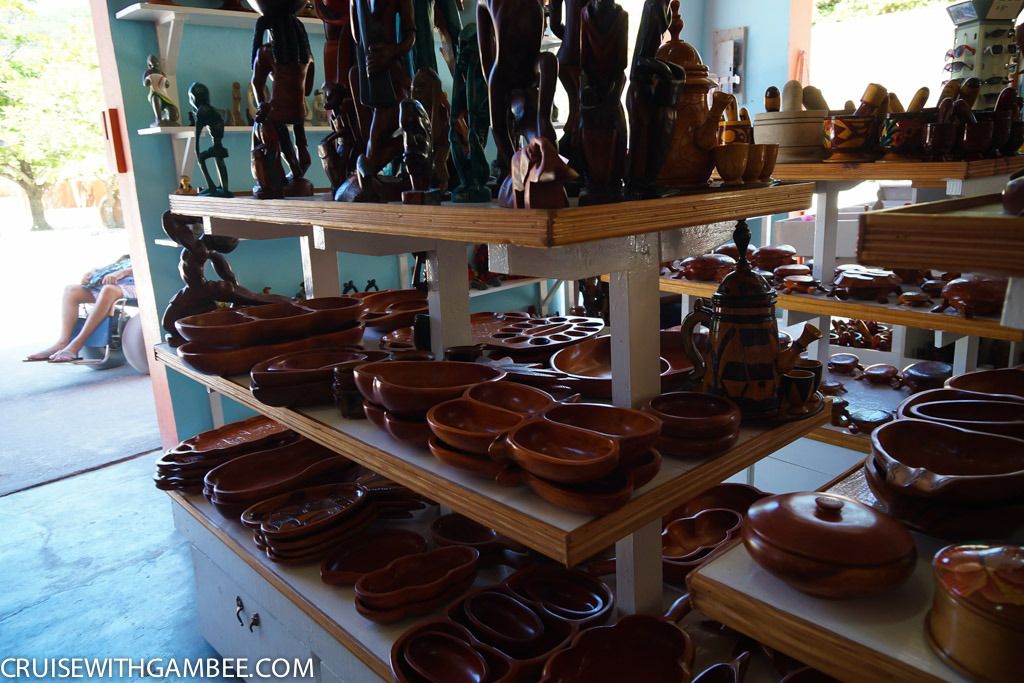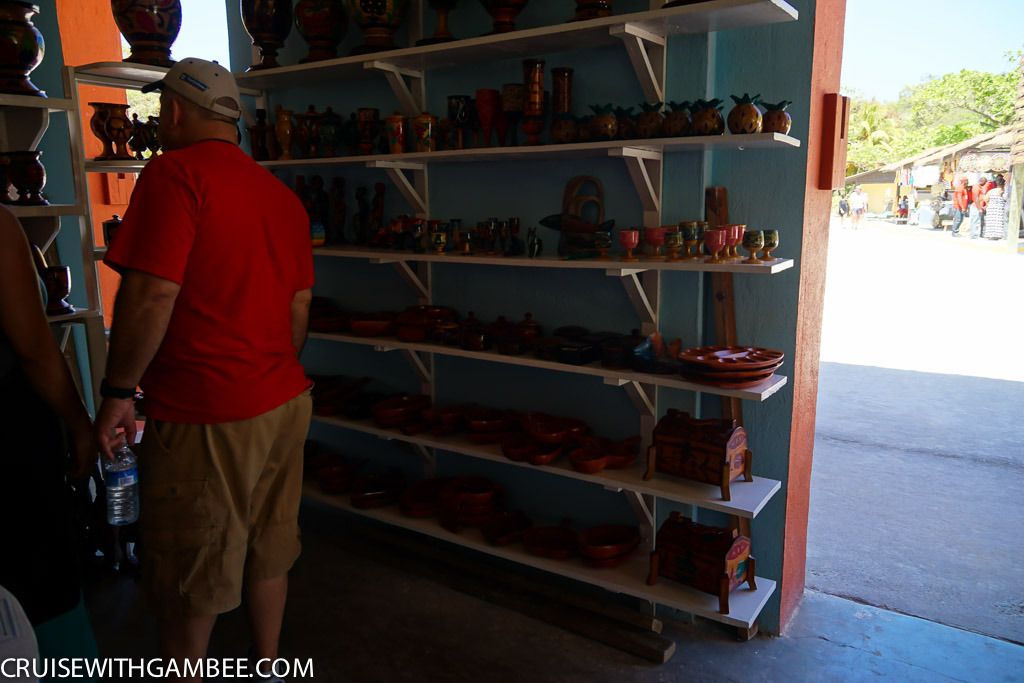 We did not buy anything. Mom usually buys something for our travel wall from each place we visit. But since we had been here twice already, she already had her little trinket from Labadee.
We saw the tram still waiting for people, but it was almost moving. So I took off running and made him stop, then he waited a little for mom to catch up. The people in front of me gave me that sweet and jolly look that you can expect from someone that has been waiting there for ever, oooops