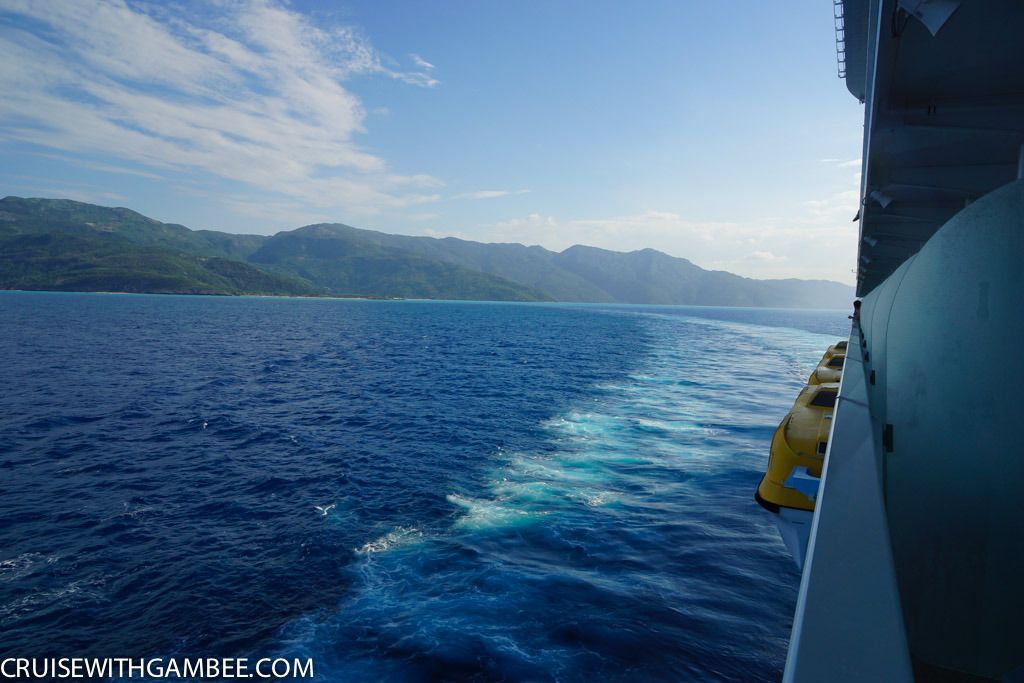 And off we went to San Juan!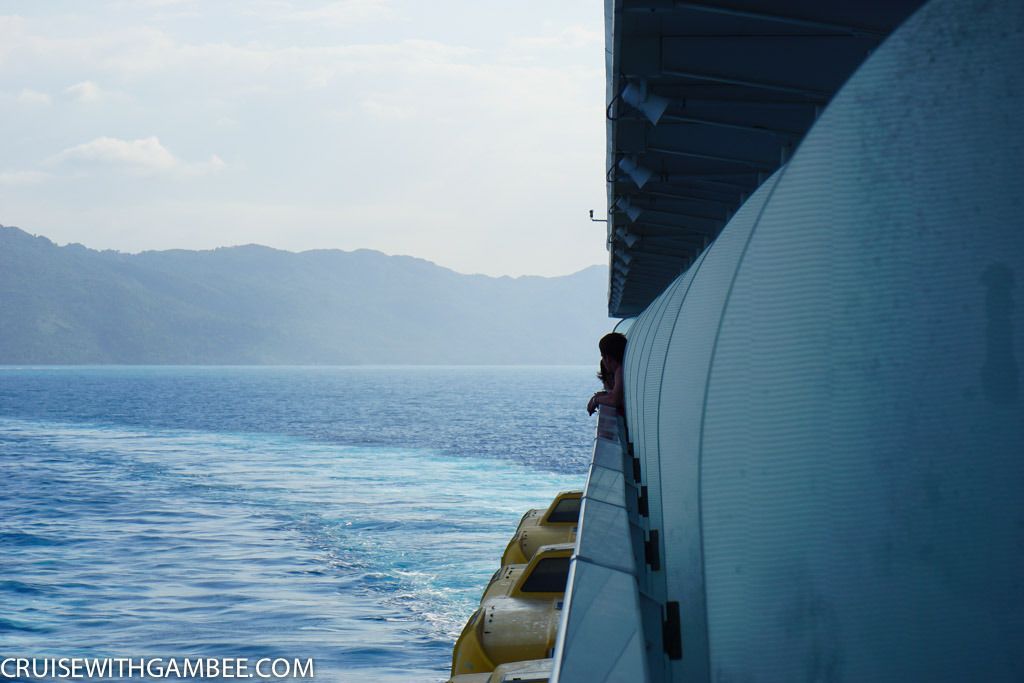 We had reservations to Chops so we got ready and headed out.
They had one of those crazy sales that they have for only a few minutes on each cruise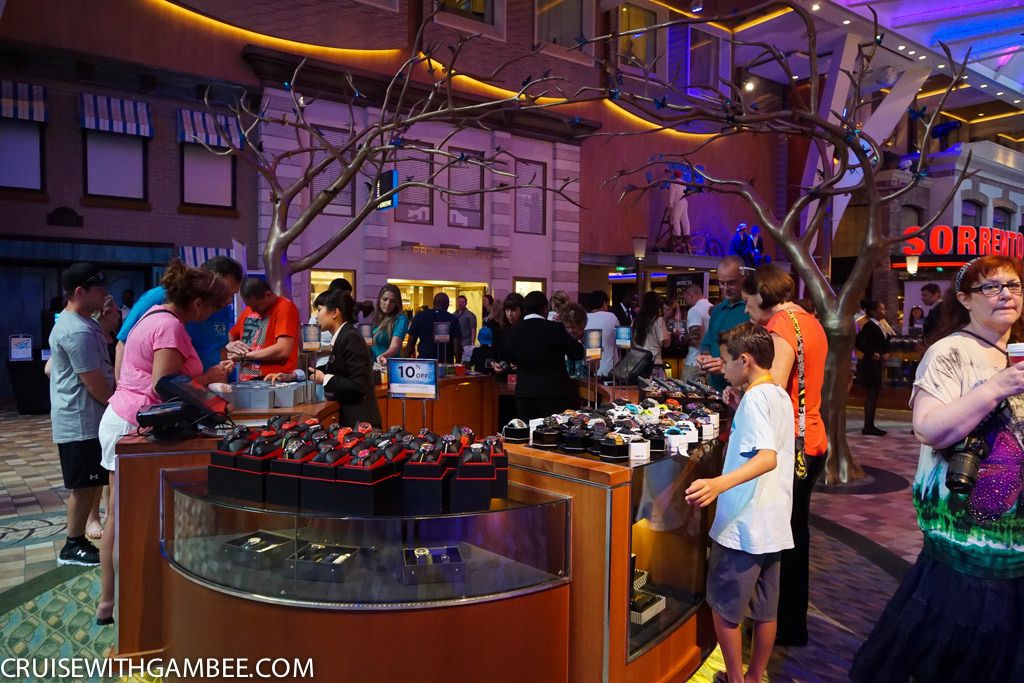 I did fall in love with quite a few watches. Most of them were citizens. It is kind of crazy that I have never owned one, I usually always love their products.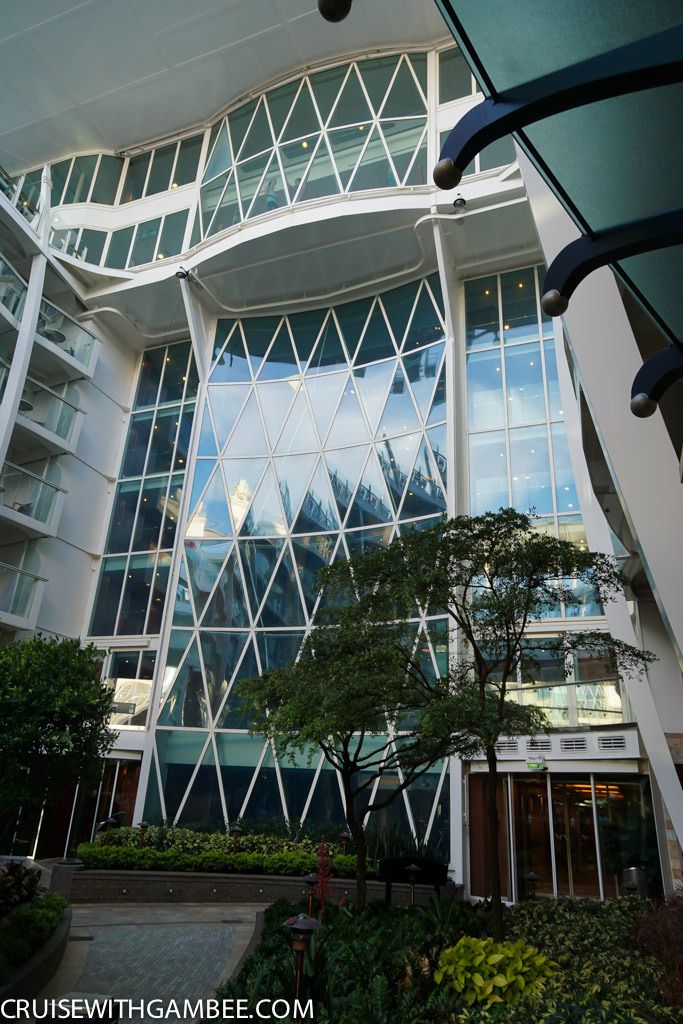 We got to Chops and I told her we had a reservation. While she was looking at the reservation I told her if she could check that my dinner was complementary. That is when she turned from sweet, to just plain dry and mean. It was kind of funny, it was almost as if I had just cursed her out or something.
We also asked her to be sat outside, the weather had cool down and it was perfect for a dinner in Central Park. She sat us down and we were given our menus. Our sever on the other hand was fabulous, very friendly, very efficient, we loved him. Thank God, because I could not deal with more rude people in the specialty dining. If so, I would have gone to 150 and experienced it there, LoL.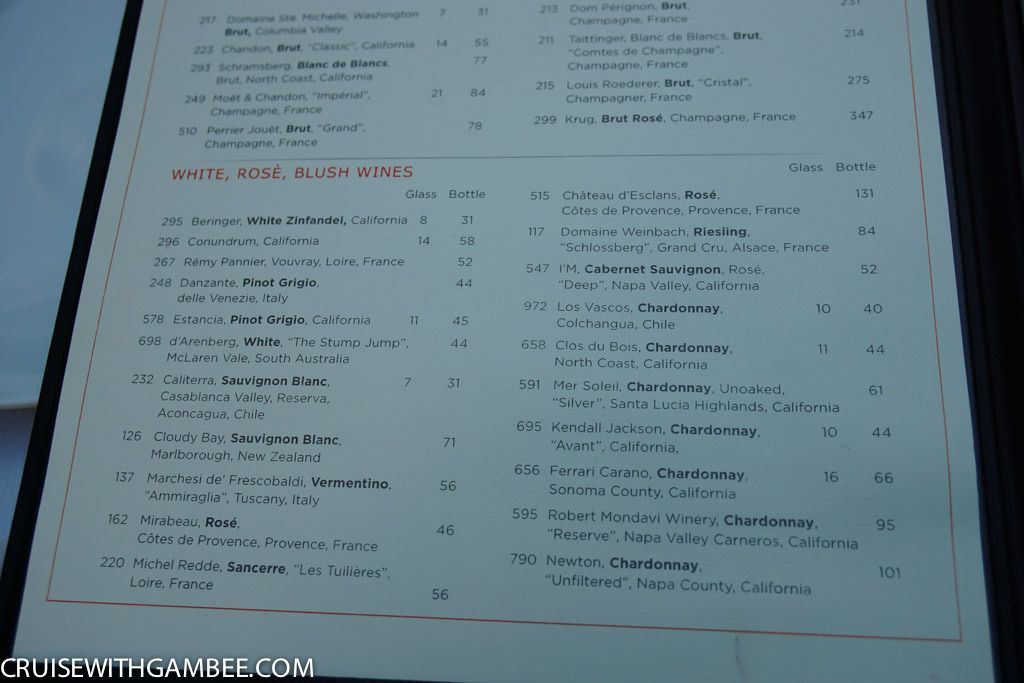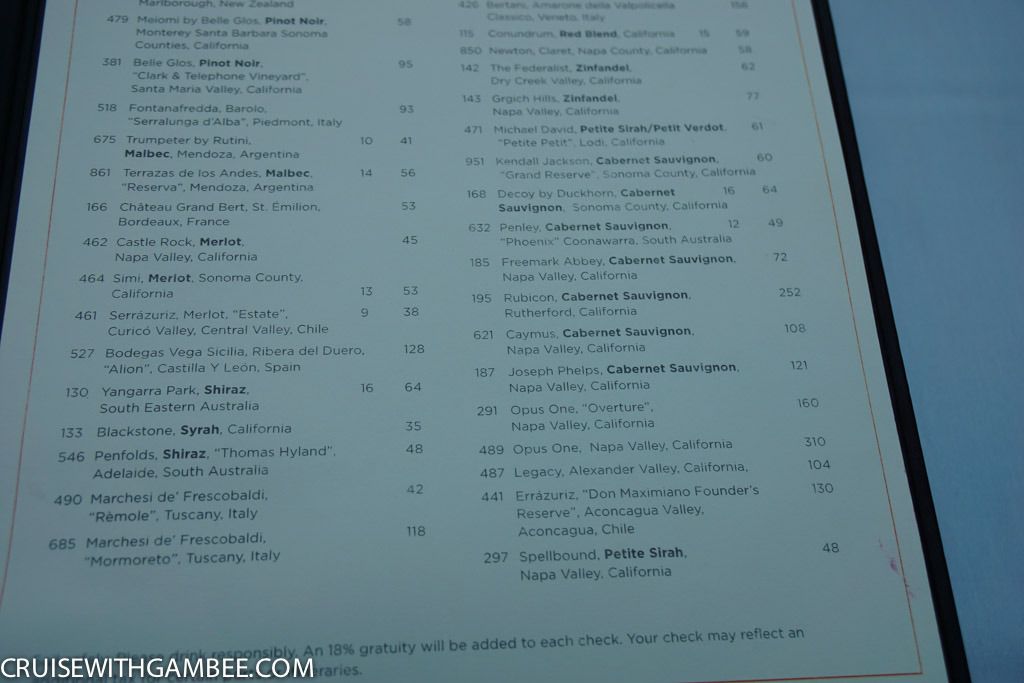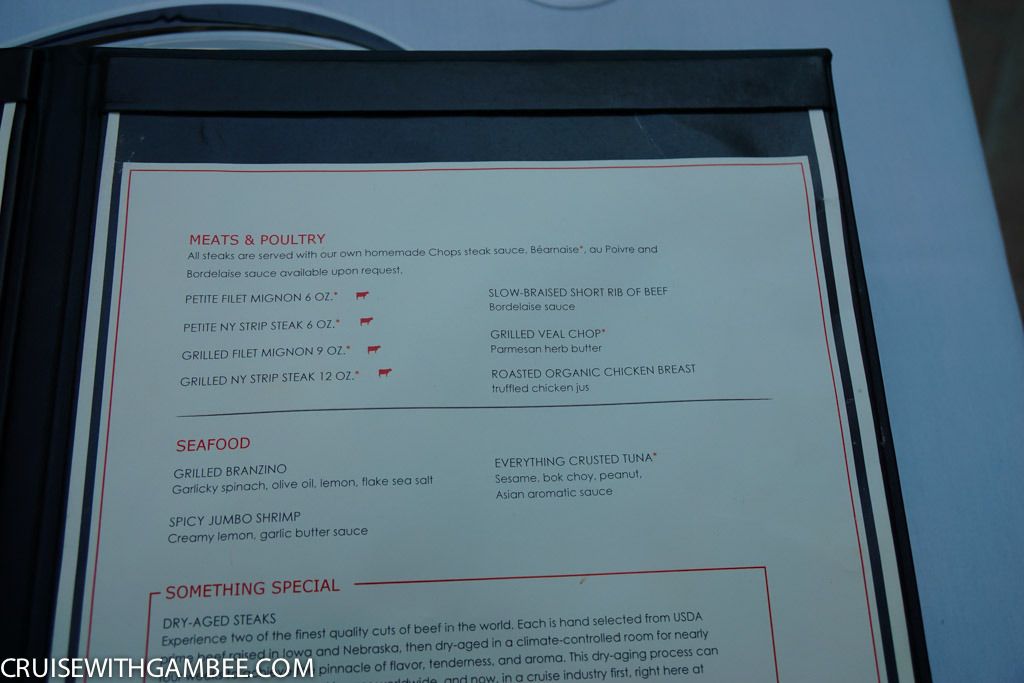 It was really nice out there.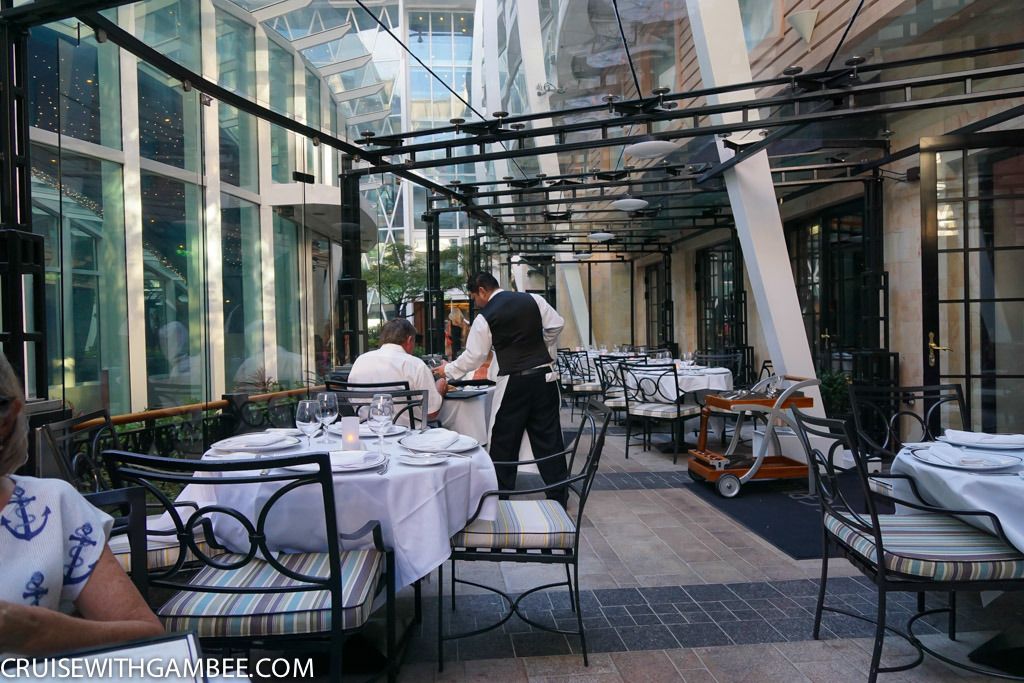 I ordered Hendricks, and for the life of me, I will never understand the way they price the drinks in RCCL. This gin is usually around $13 on land, and in there it was 9.95, same as black label. Seems to me that all drinks are priced around that no matter what. I forgot to ask how much blue label was.
The pour however, was a little short. Either was I was happy.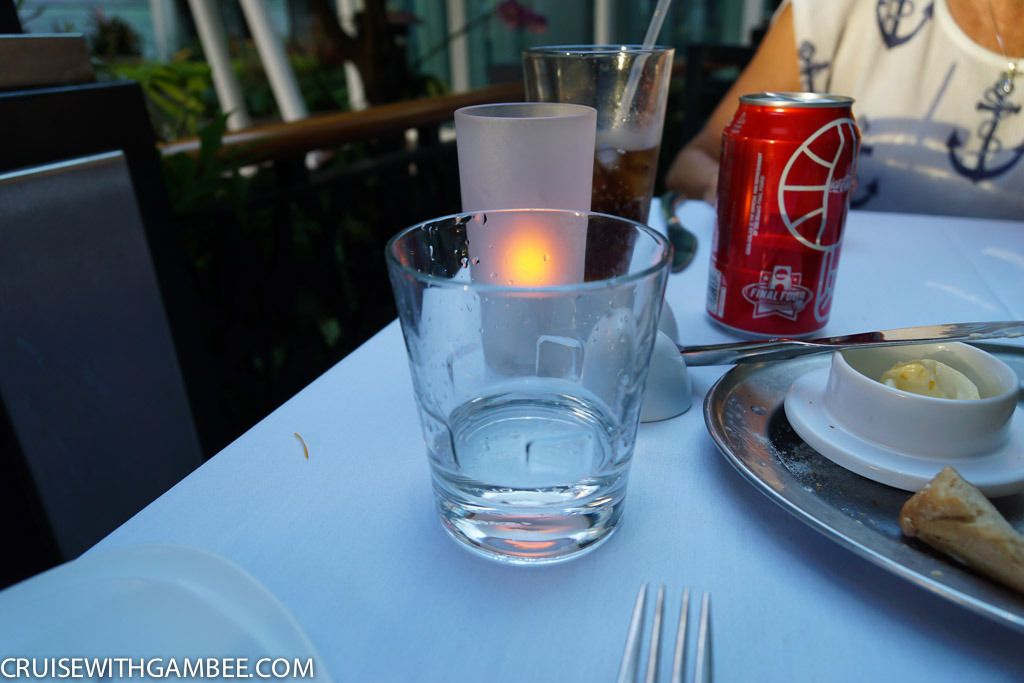 Mom forgot to change her shoes, LoL. Maybe that's why the host was mean? She was going to go and change, but no one was complaining so who cares, all was good.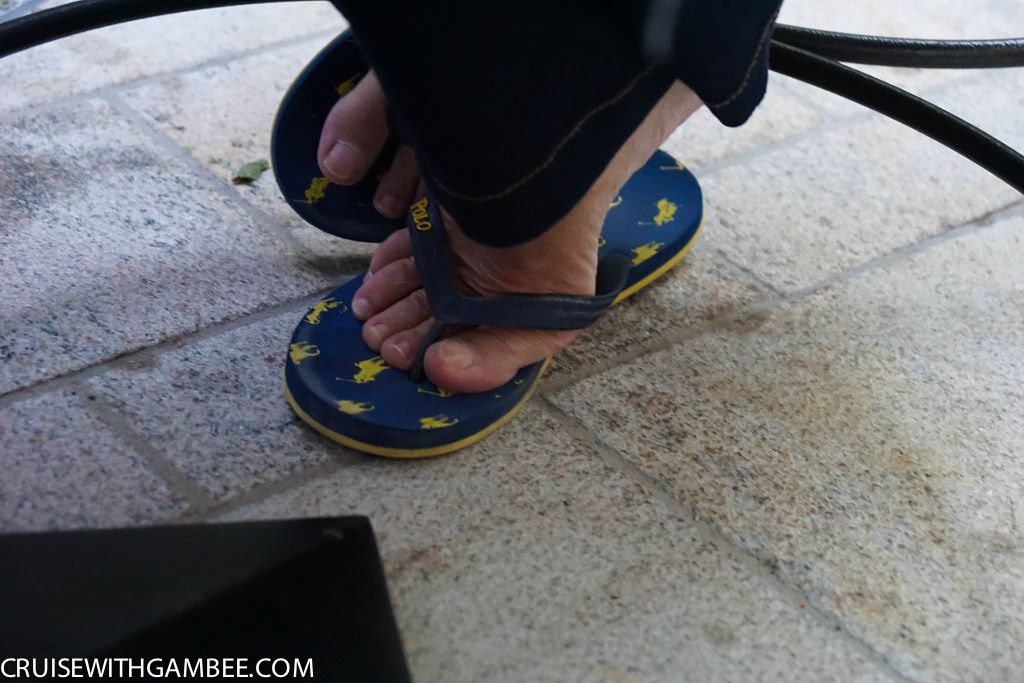 Mom got the shrimp cocktail. They were good as expected.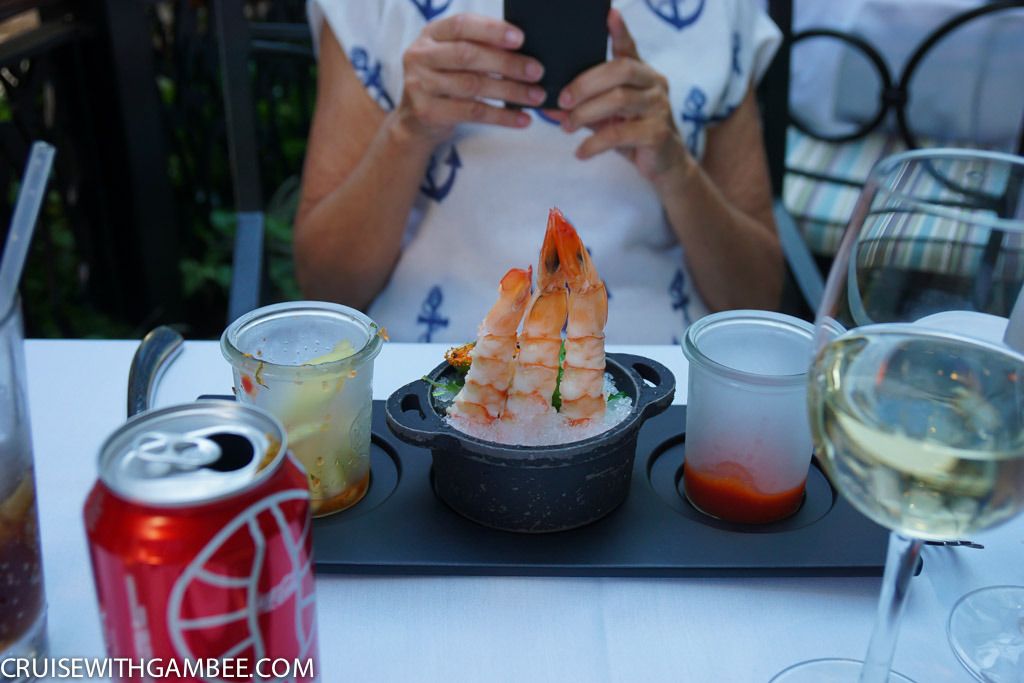 And I got the scallops, the sauce was to die for!
It was pretty empty still.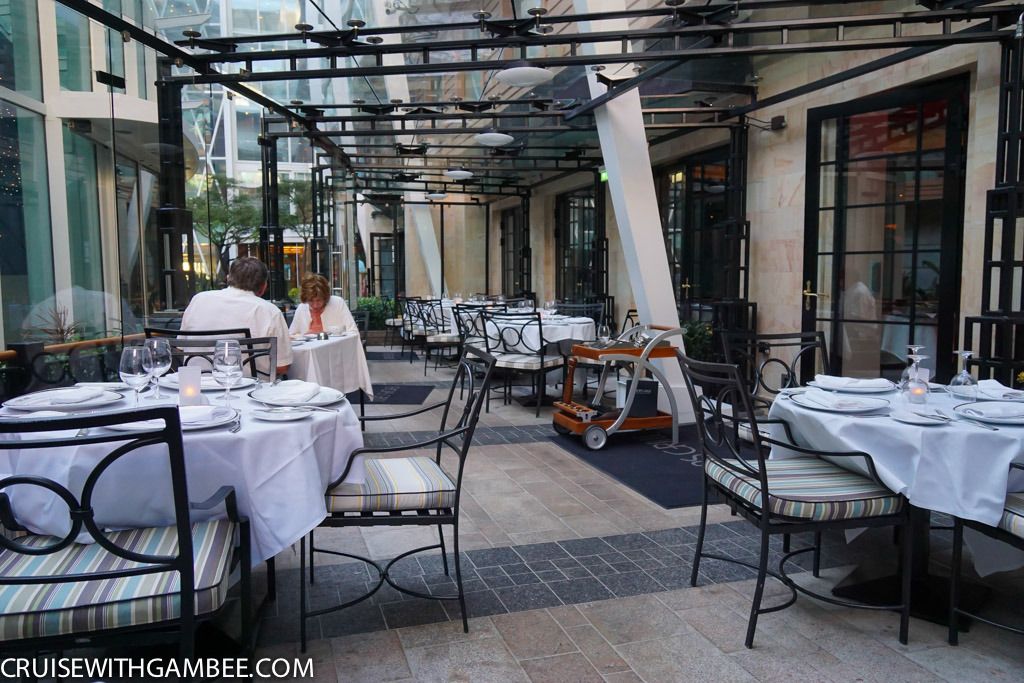 Then mom got the mushroom soup, she loved it!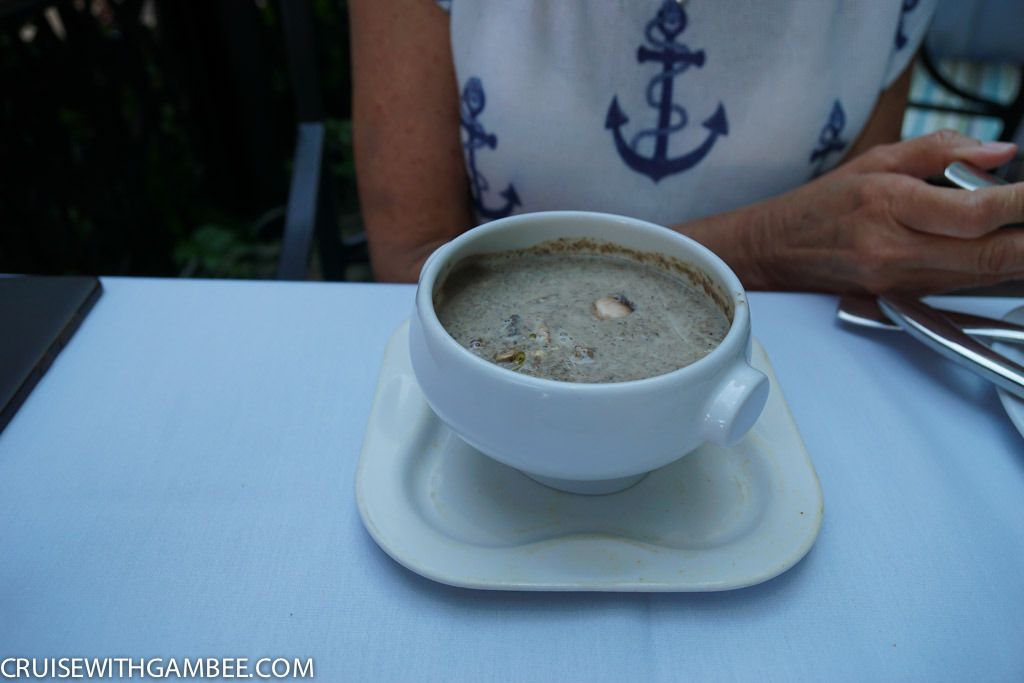 And I asked for the thick bacon. It was good, but I was starting to feel like had ordered way too much food. I messed up by eating those dry, tasteless sandwiches from the promenade cafe.
Careful, careful, if you spill any it is alcohol abuse! That said, I loved his shoes and shorts! Maybe mom can take a hint and get them for me, wink wink.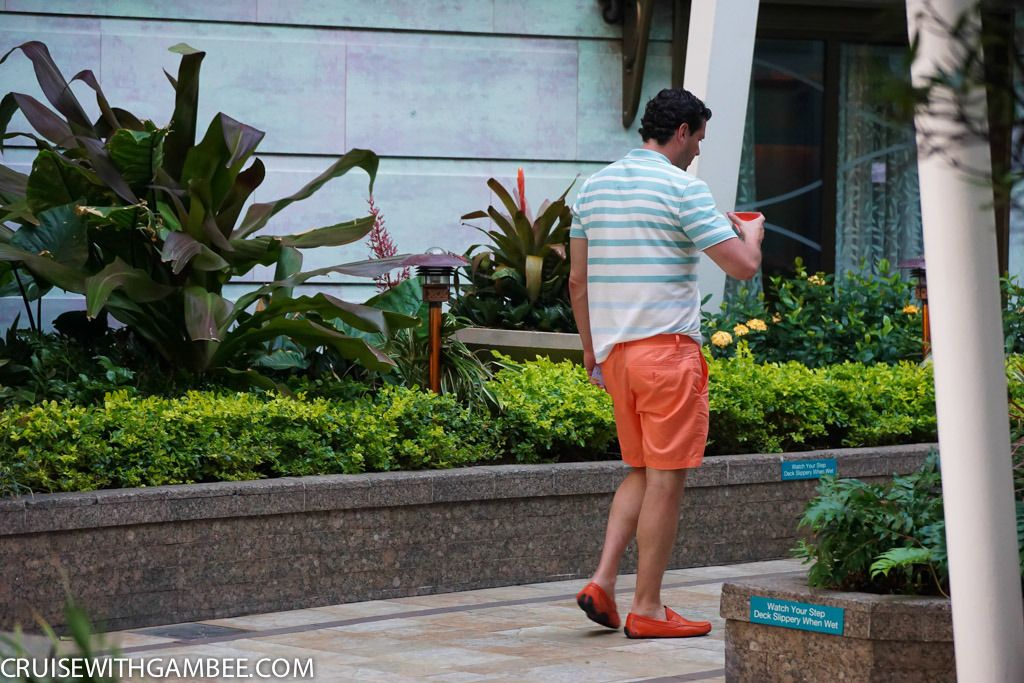 Selfie time?
For our main we both got the fillet, mom got the small one and I got the large one… Not that my fat ass needed it in the first place. To be quite honest, I thought it was overcooked, actually both of them were. I mean they were nice and tender, but not bloody enough for us.
It was an ok piece of meat, I had much better on other cruises.
Truffle oil fries.
Truffle oil, where? I don't know, maybe it was only for the suite passengers, cause it sure was not on those fries, lol. They tasted like regular fries. That said, they were tasty fries.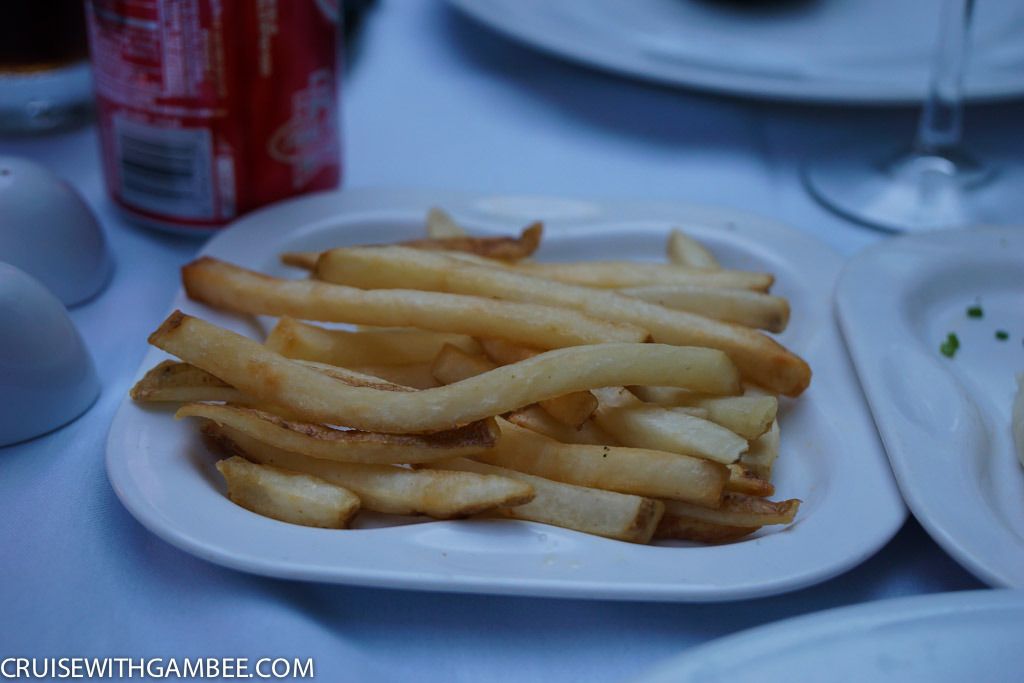 The mash potatoes, very tasty.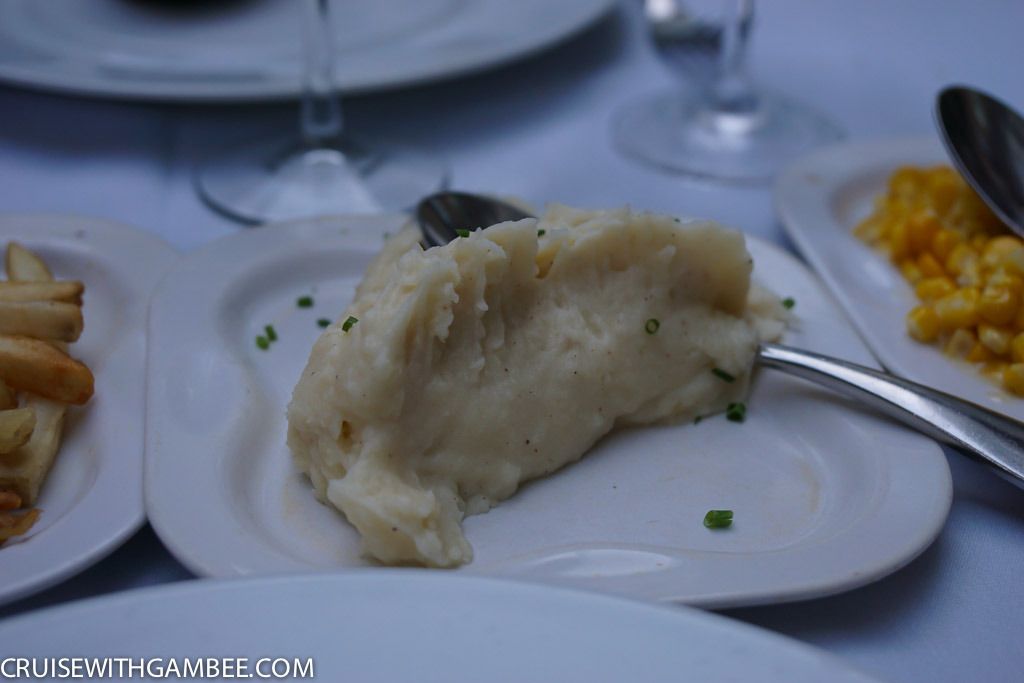 And surprisingly the best of all sides, was the sweet corn. This side was excellent! Suggested by our marvelous server.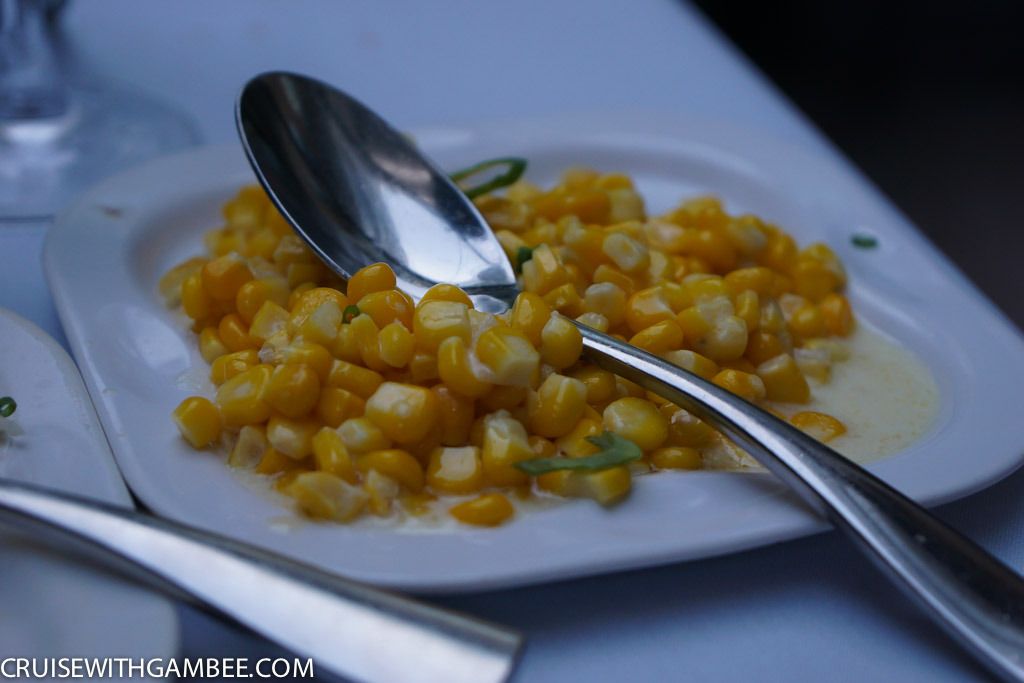 I have to admit that we pushed our limits, and I was fully stuffed. I was pretty much done. Then he insisted on bringing us some dessert. I was not going to fight him, so I just told him to bring us one dessert.
Then he came back with these 2. They were both good, but honestly, I wanted to dig a hole and bury myself in it. I had just eaten way more than my body could take.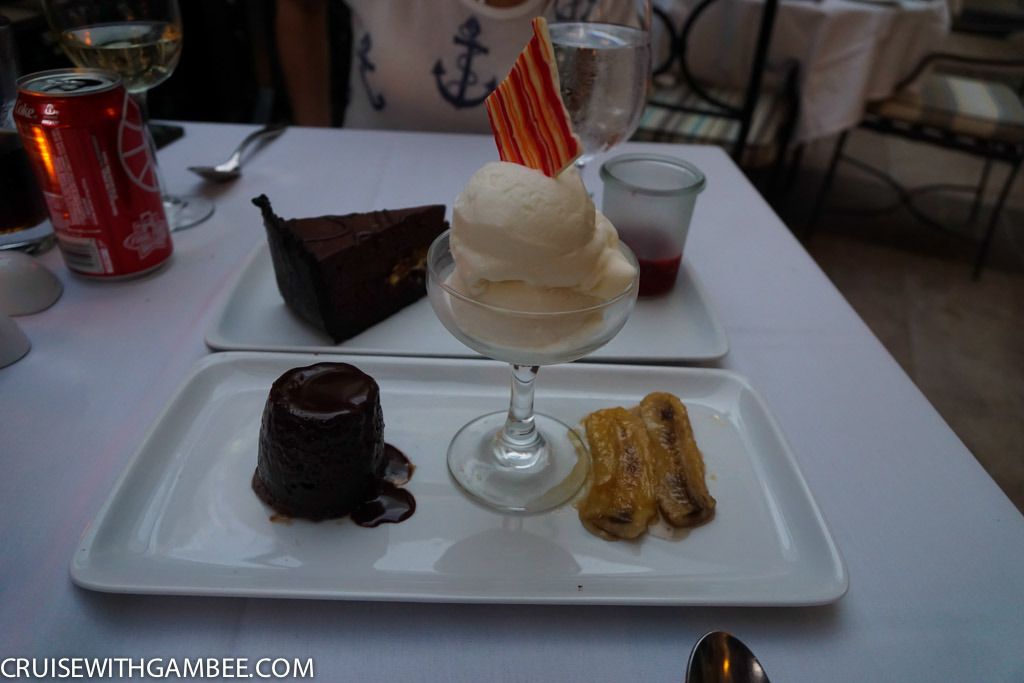 Both desserts were delish, of course.
The overall experience was better here than it was on the Allure, well minus the host. But the Allure had a better piece of meat.
He then asked us for our card, I reminded him about the complimentary dinner, and he said no problem. Such a nice guy, unlike that rude host. Anyway, this was our bill for the night.
I got a picture of my favorite area of the Allure of the seas, the Viking lounge? Is that the name? Which of course has now been overrun by Suite guests… So either I win the lottery or somehow sneak myself in there… Other than than, all that we have from there are the sweet, sweet memories, which of course are the best part of life, and what we hold to for dear life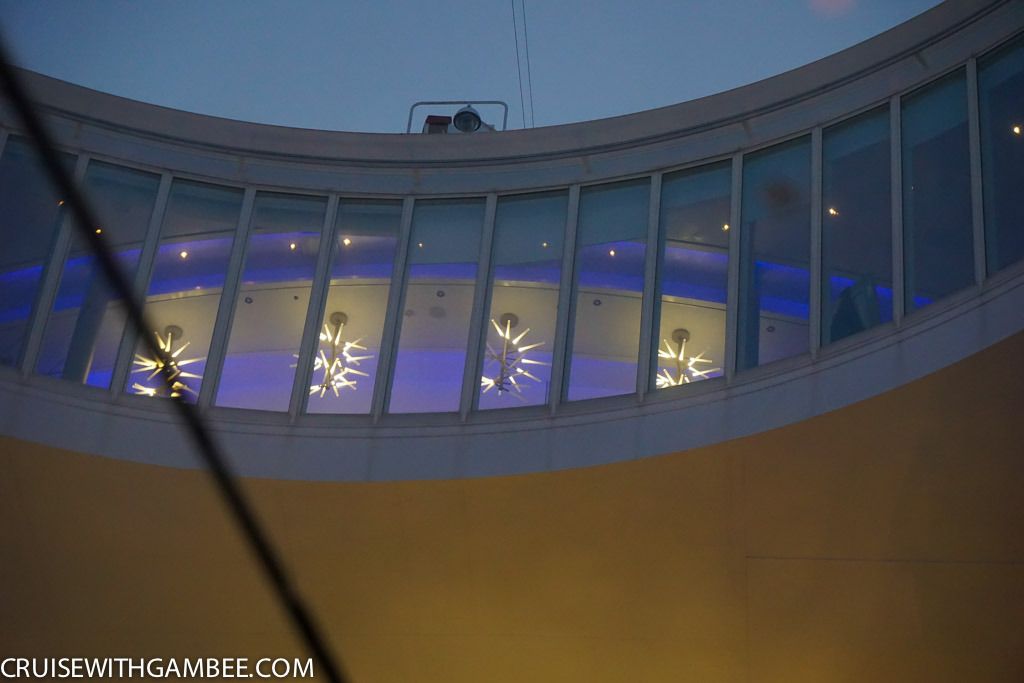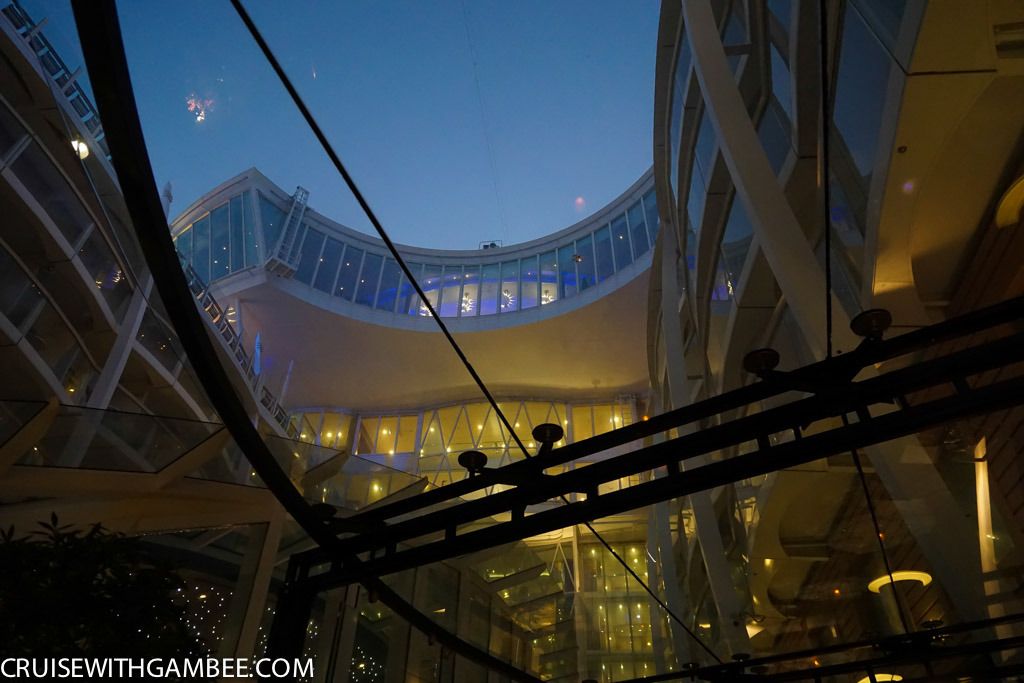 We thanked our server, tipped him accordingly and set out to the boardwalk for a walk. I tried to get a wheelbarrow for mom to push me around, but I was told that they did not offer them there. I really think they could make good money out of that service.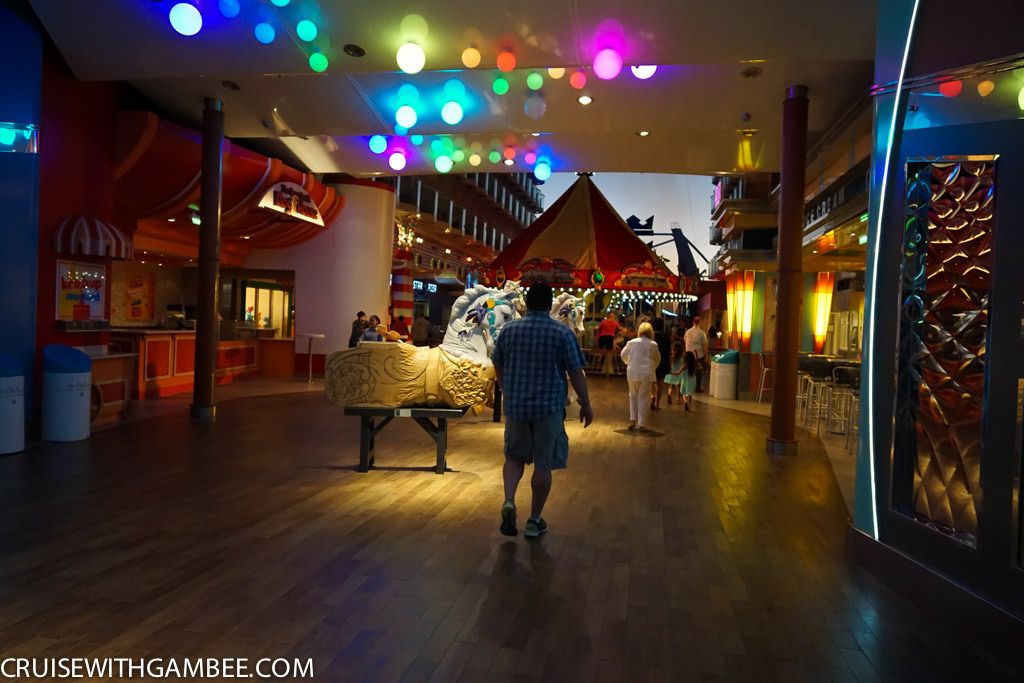 I stopped here to get the pictures of the prices and such.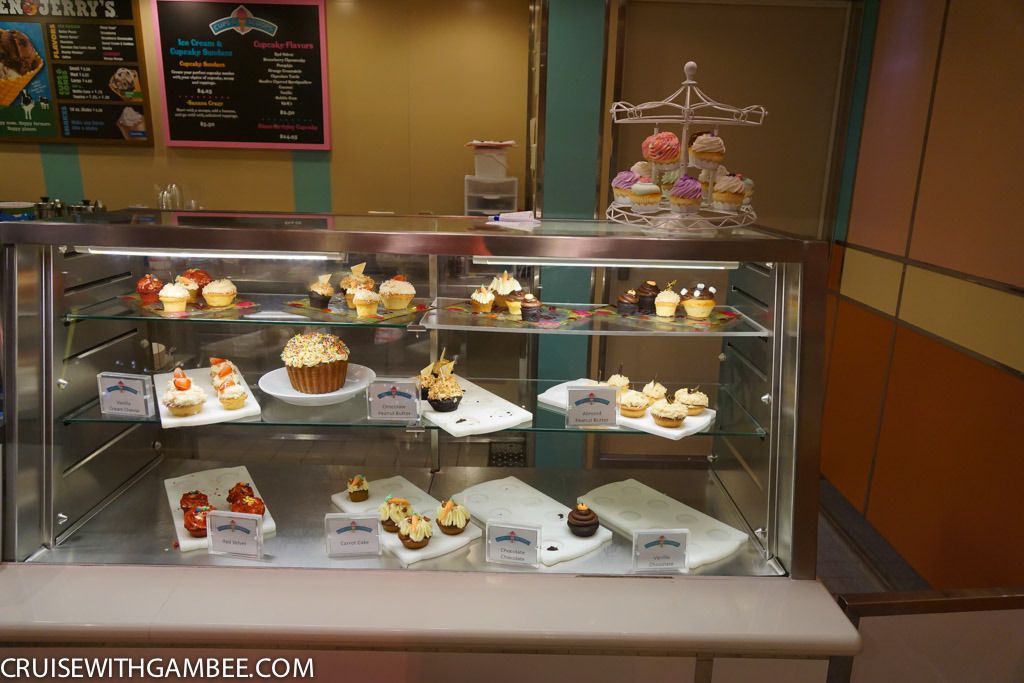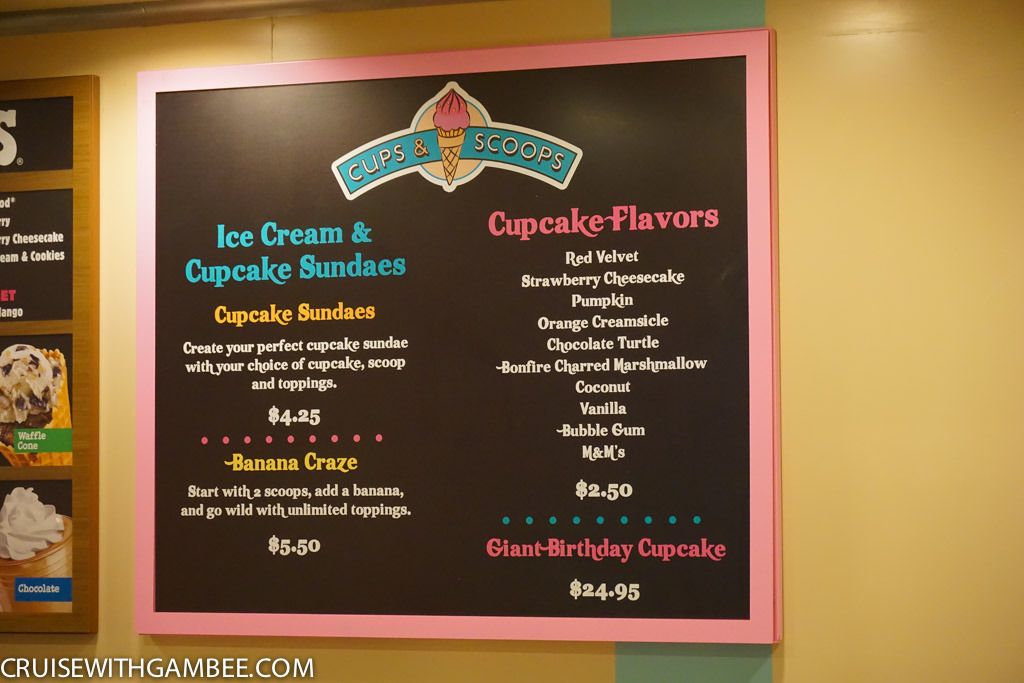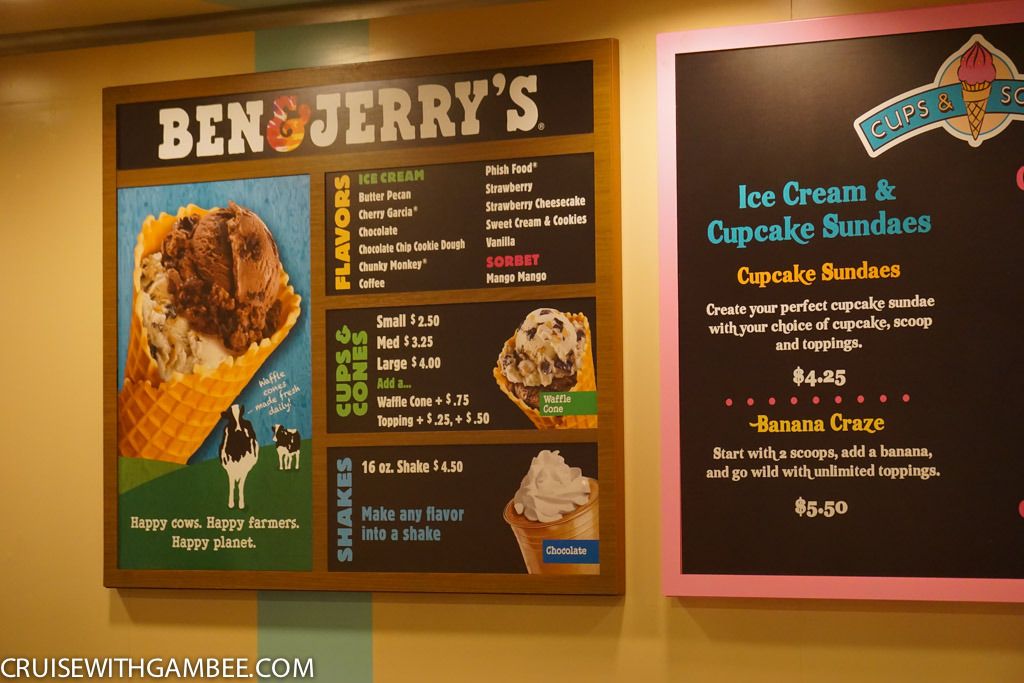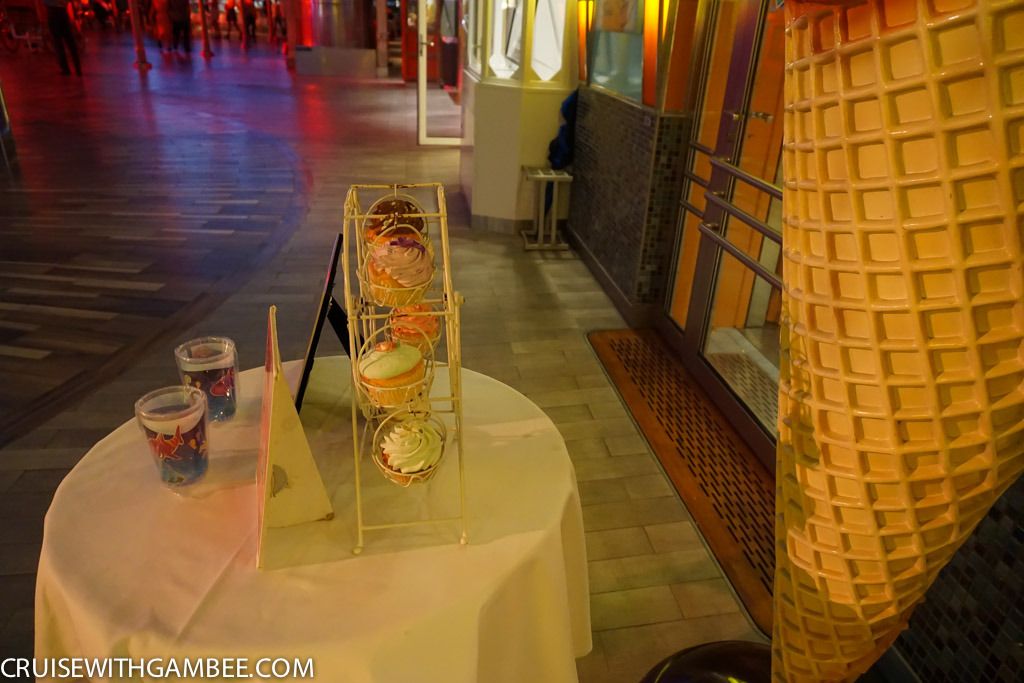 I really wanted to go on the carousel, but unless they wanted someone cleaning something very slippery for the next hour, that was just not a very good idea
.
I decided to give up on the idea and just enjoy seeing others go around and around. Which in a way was starting to do a number on me.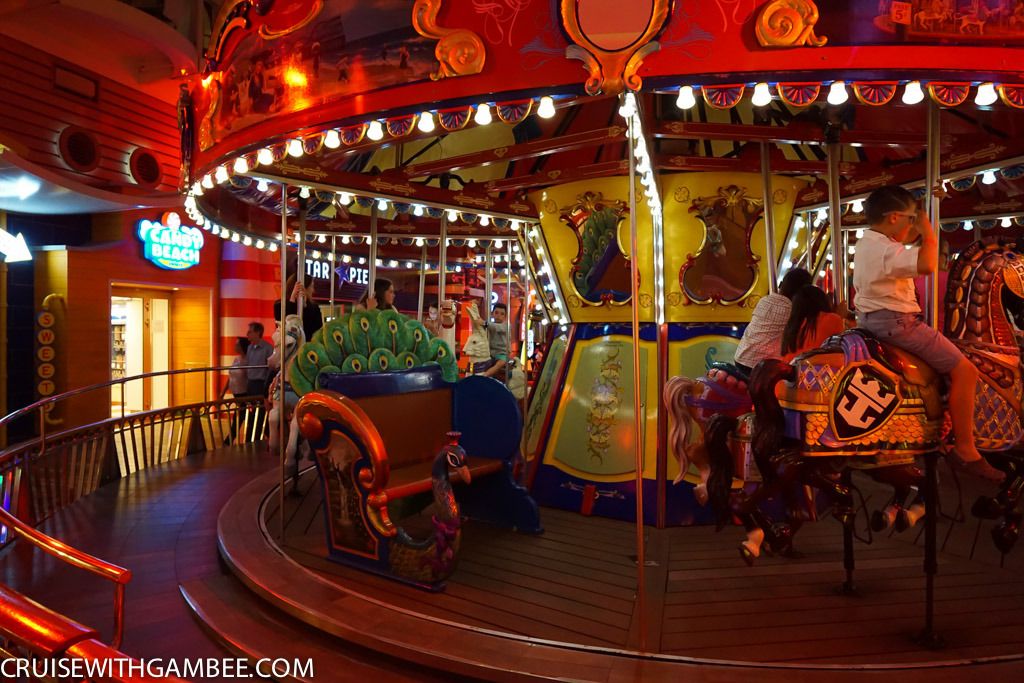 We stopped by the store on the boardwalk.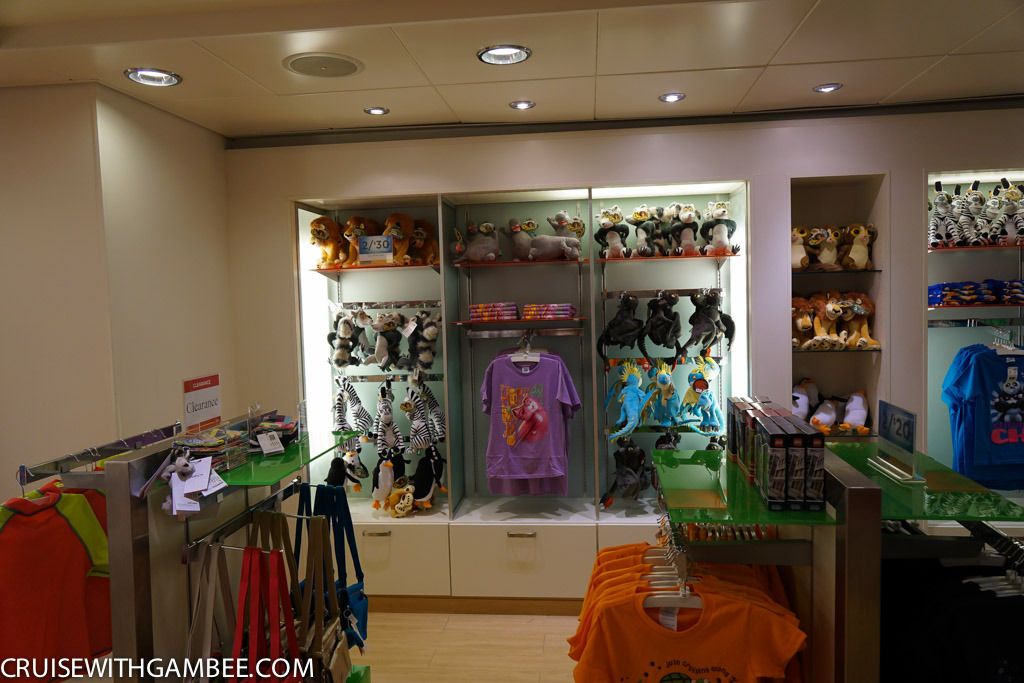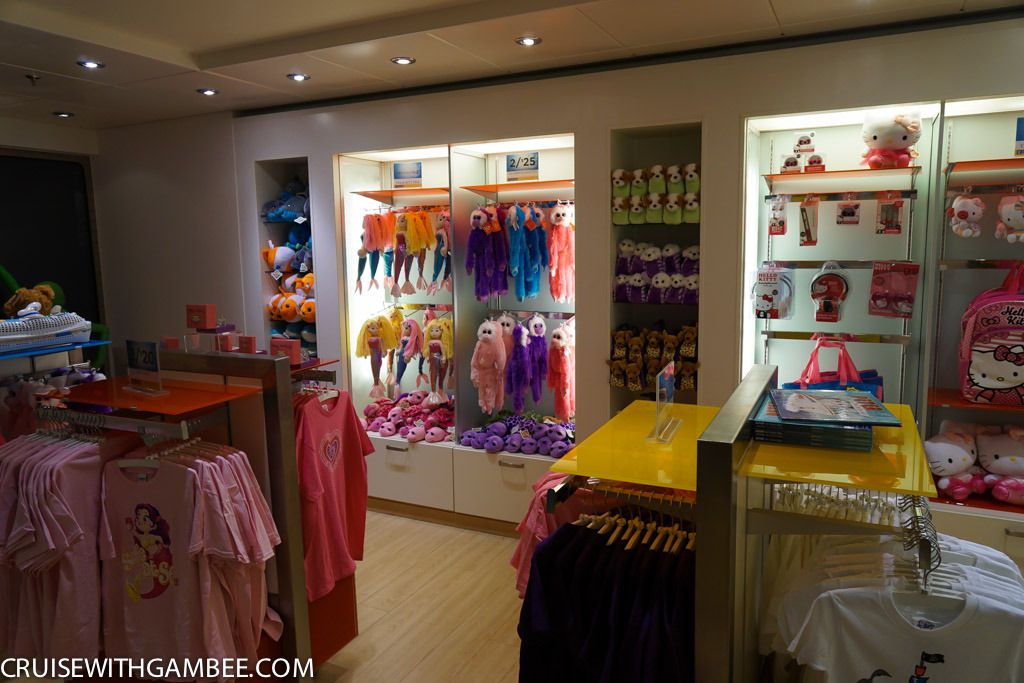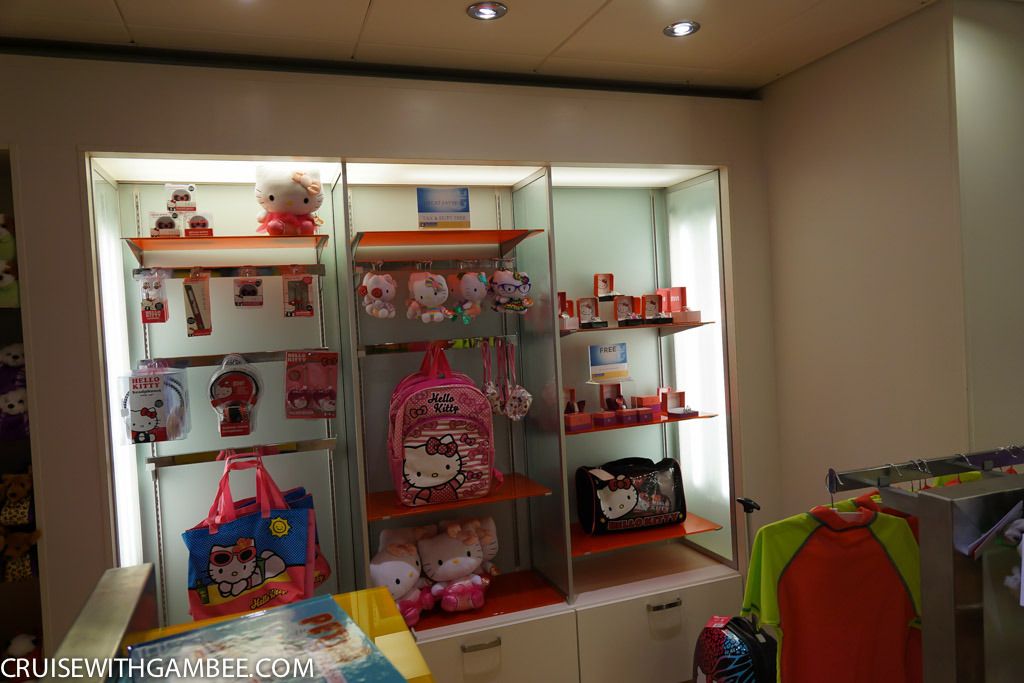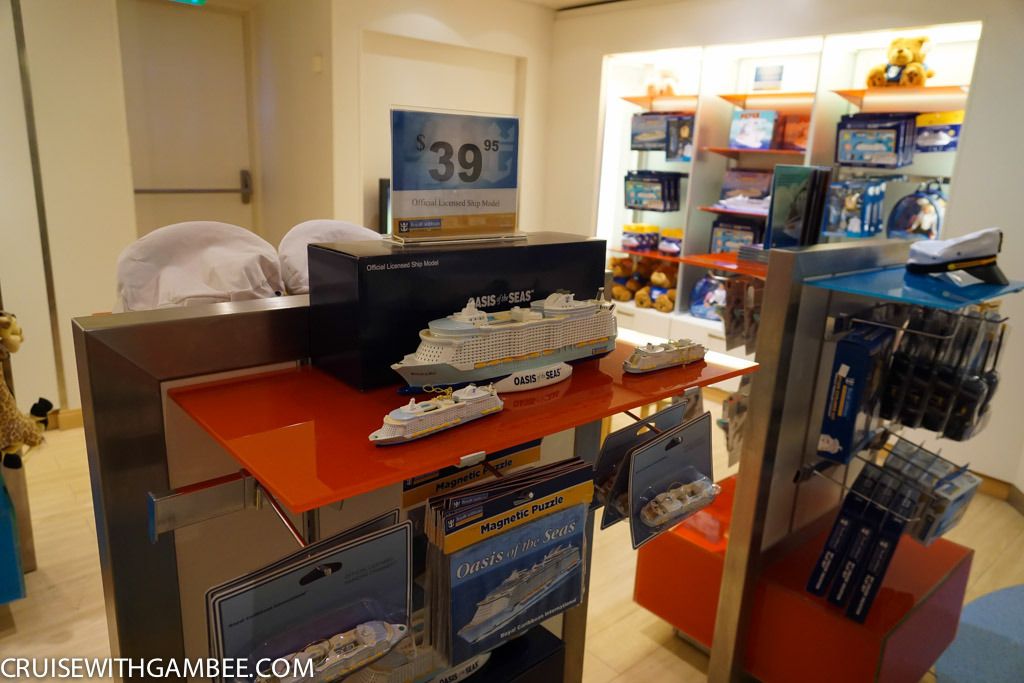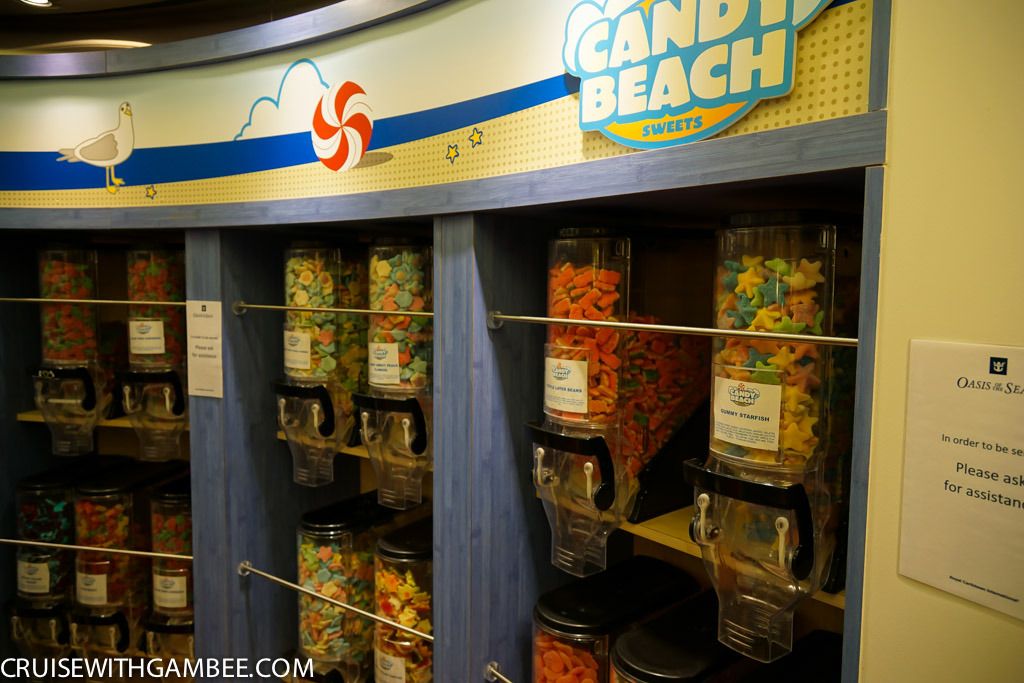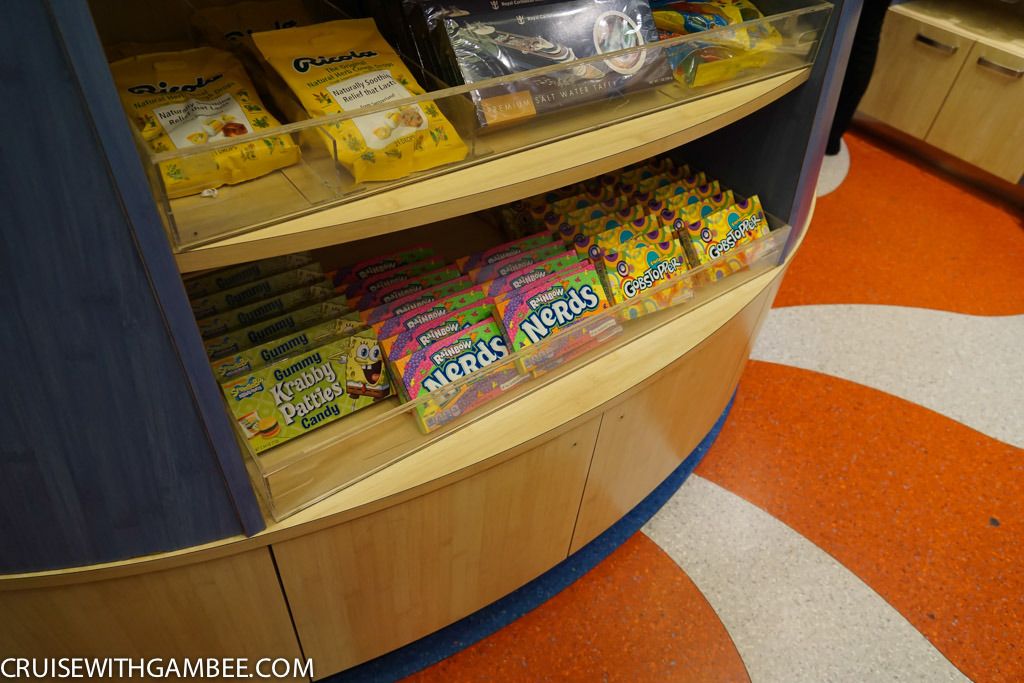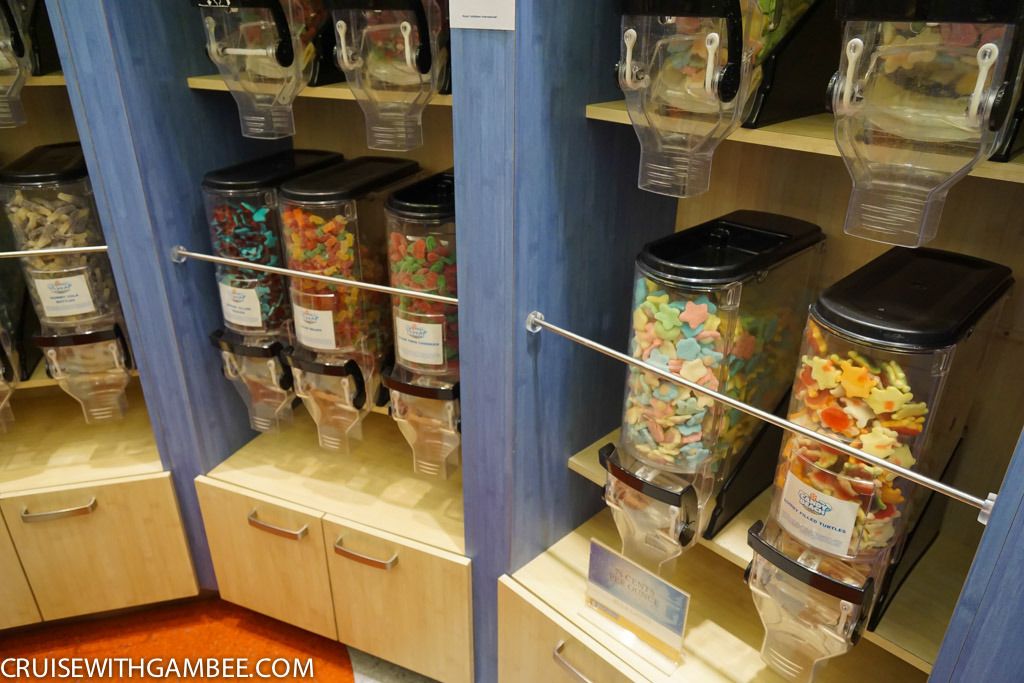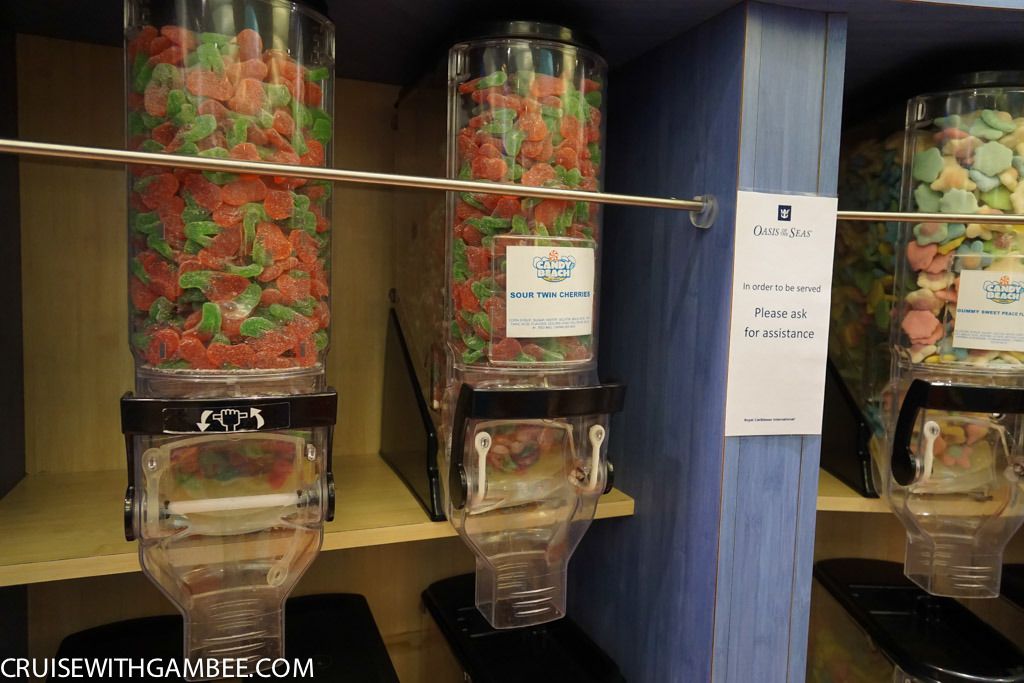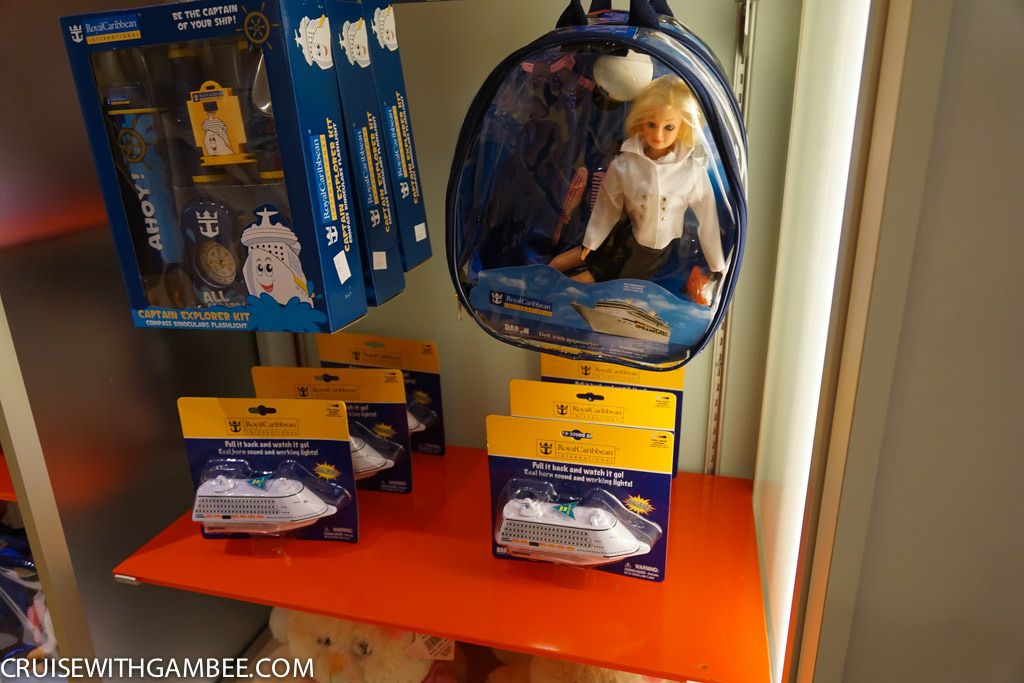 My exact feeling when I started doing my taxes… until I realized I had to pay more!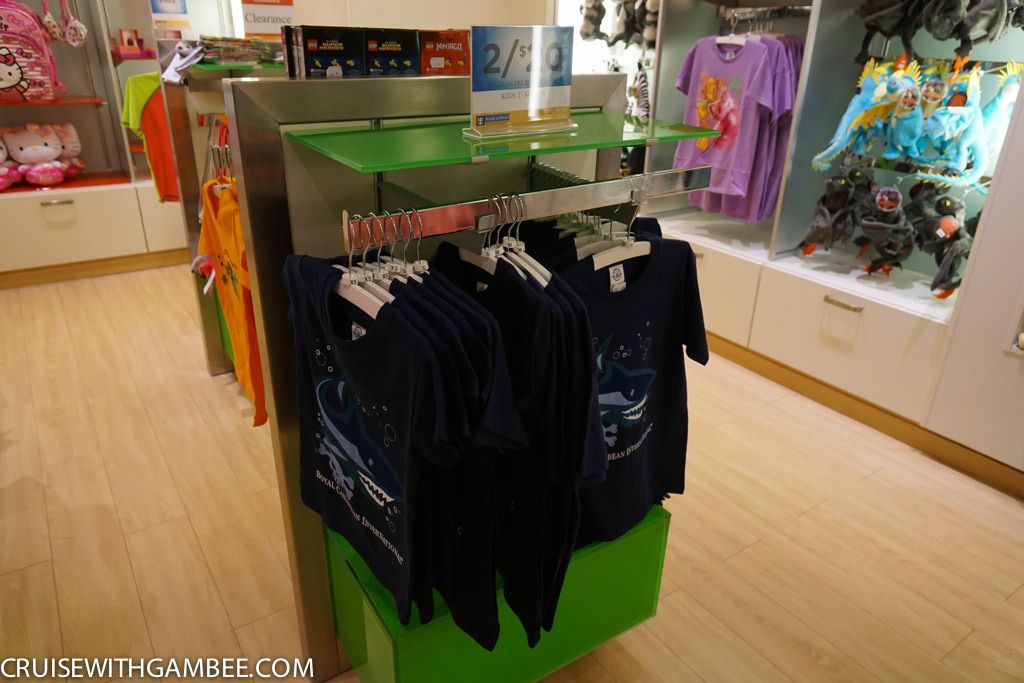 It was busy on the boardwalk that night.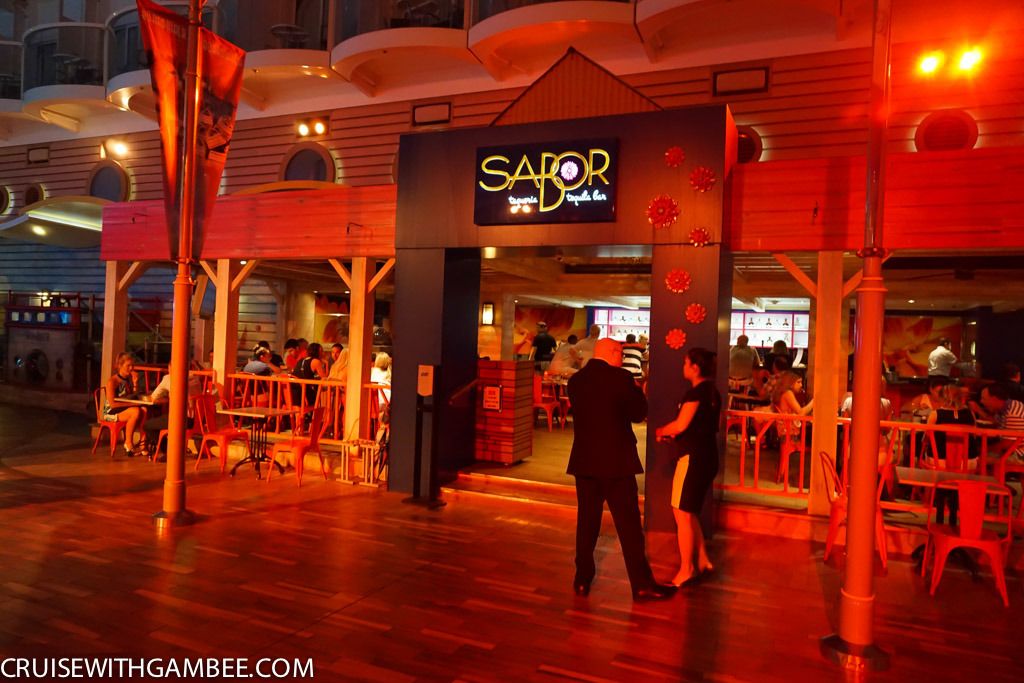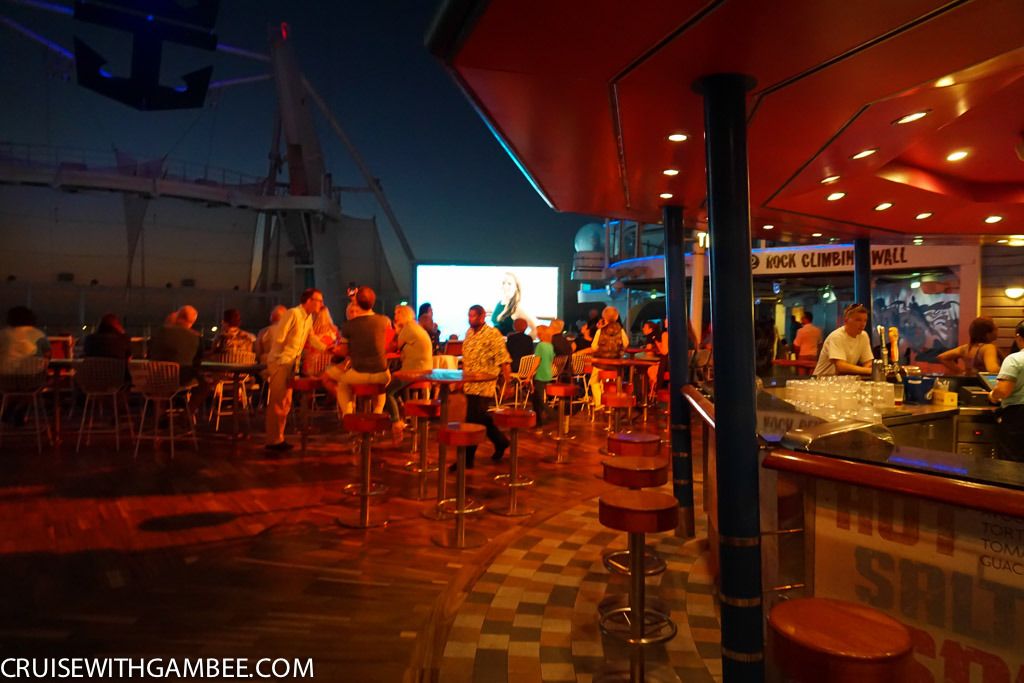 The water show was about to start.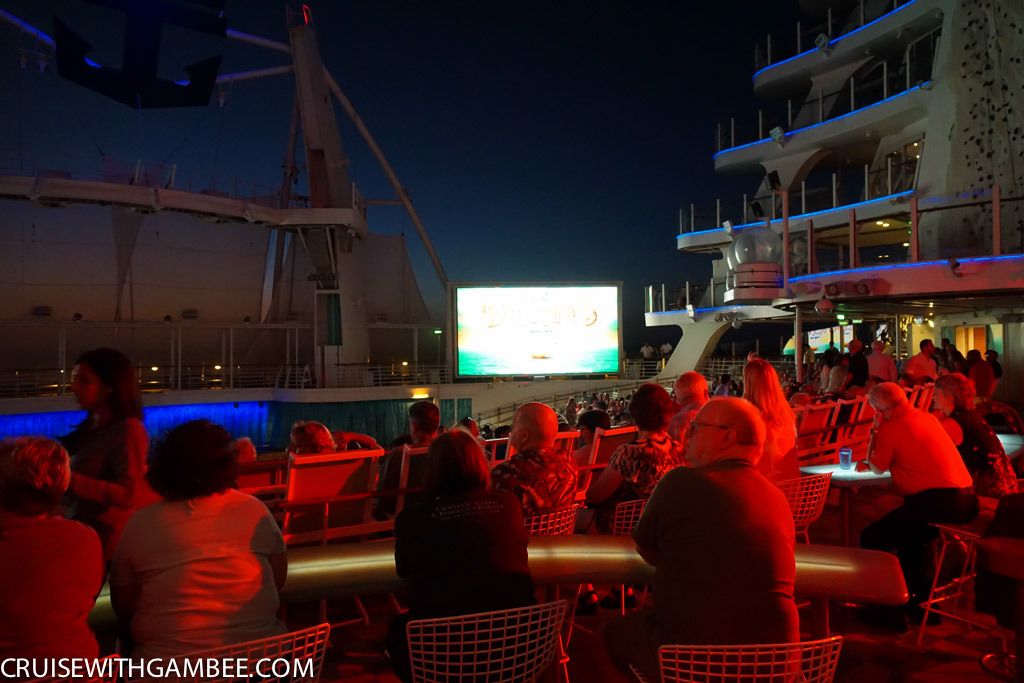 As we were leaving, we noticed someone stuck on the zip line
. I guess she was waiting the be rescued?
Would you believe if I told you that this time around I did not have one hot dog =(.
How come they don't offer Colombian hot dogs
I was pretty much done by then, so I retreated to the room. I think it was a combination of all the drinking and the sun in Labadee, plus pigging out @ Chops. But my body had simply shut down on me.
Mom still wanted to walk around, and go to the headliner show. I will be brief and say that she hated it, so far we have not enjoyed any headliner shows on Allure or Oasis. And Oasis had 2 of them, I saw part of the second one… I mean it was better than the a cappella group on Allure, but still enough to keep us there for more than 20minutes.
So like I said, I headed to the room, and enjoyed the balcony for a little.
That night they were binge smoking, and that is when I said to myself, enough is enough. I would take action the next day.
We were going quite fast at almost 20 knots. We were due to arrive at 2pm in Old San Juan.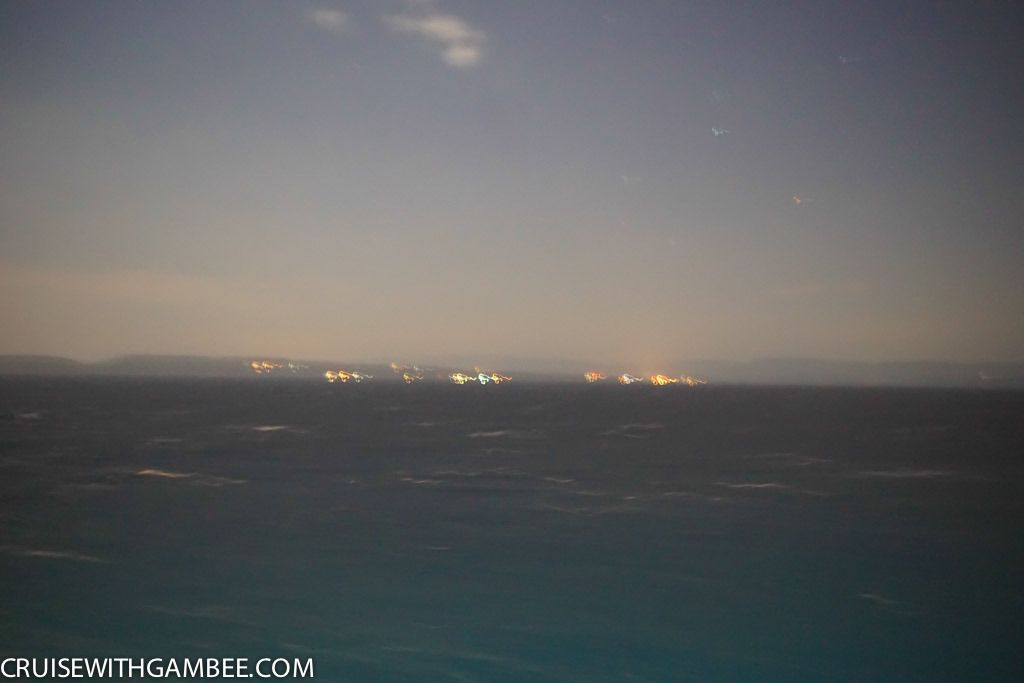 And after that I retreated to my little corner, and watched some kung fu panda. I will say one thing, I actually loved sleeping on the floor. My bed here at home is very low to the ground, that is simply the way I like it. Actually for the longest time I simply had a mattress on the floor, until one day my mom made me buy a bed. I went out and got the lowest bed that I could find.
Overall, it had been a fantastic day, one for the books
. Then again any day that I get to spend with my princess on a cruise ship is one to cherish for lifetimes.
End day 3.