Day 5
We arrive at St. Thomas early, this was our first time to the Island.
I was still in bed, so mom took my camera and starting shooting a few pictures for me. I was trying to see if I could sleep for another hour.
It was a little bit of a bust to find out that metropcs did not have LTE speeds on the island. Actually, they did not even have 3G speeds, it was barely working on EDGE network. Mom had her AT&T iPad, but it was out of charge and left it charging all day in the room. Even though we had a portable charger, I guess it completely escaped us.
Are we in Holland?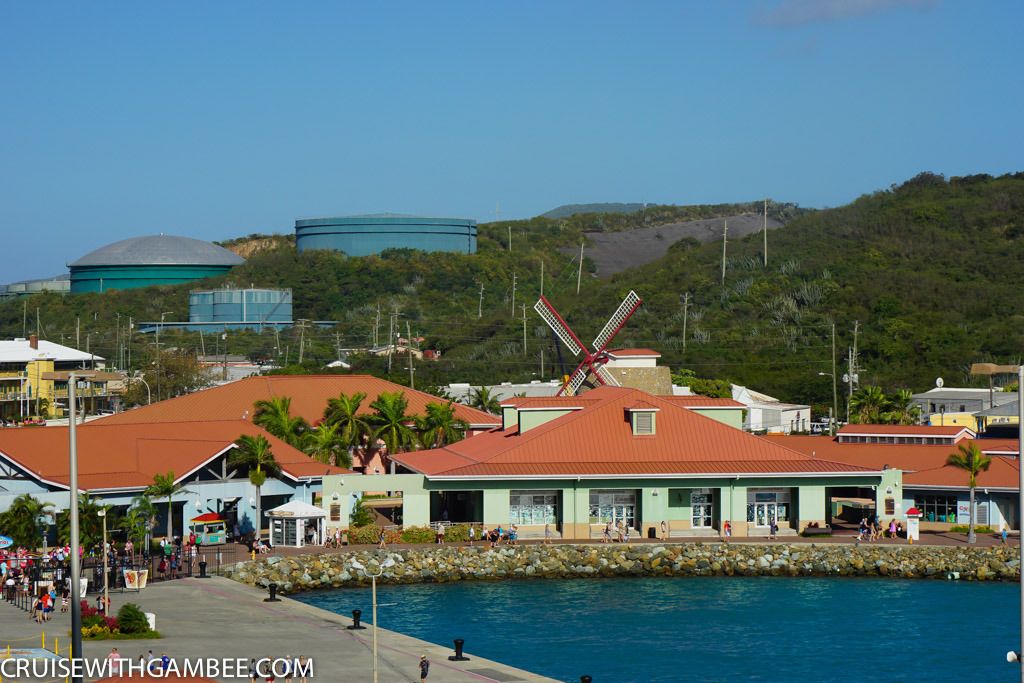 Mom went to Mass in Dazzles at 8am, and she also went to Guest services to try to get some sense of this situation. This time around I told her to ask for the hotel director, because we just had it with their rude behavior and RCCL's inability to enforce their own policy.
That day mom dealt with Juan Martinez Ribon, a nice fellow from Colombia. He told my mom that he would do everything in his power to solve that problem that day. He also gave my mom with personal cell number, and told her to call him at anytime whatsoever. I thought that was a nice touch, but we're hoping that the problem would get solved without any further issues. And yes, they lit another cigarette that morning. These people clearly had a severe addiction that they had no control of. To be honest, I was hoping that they would be moved to an inside room or something.
When mom came back from mass, we got ready and headed out the Park Cafe for breakfast. As we were leaving our room, we noticed security going into their room one more time. Optimistic, we set off to enjoy our day.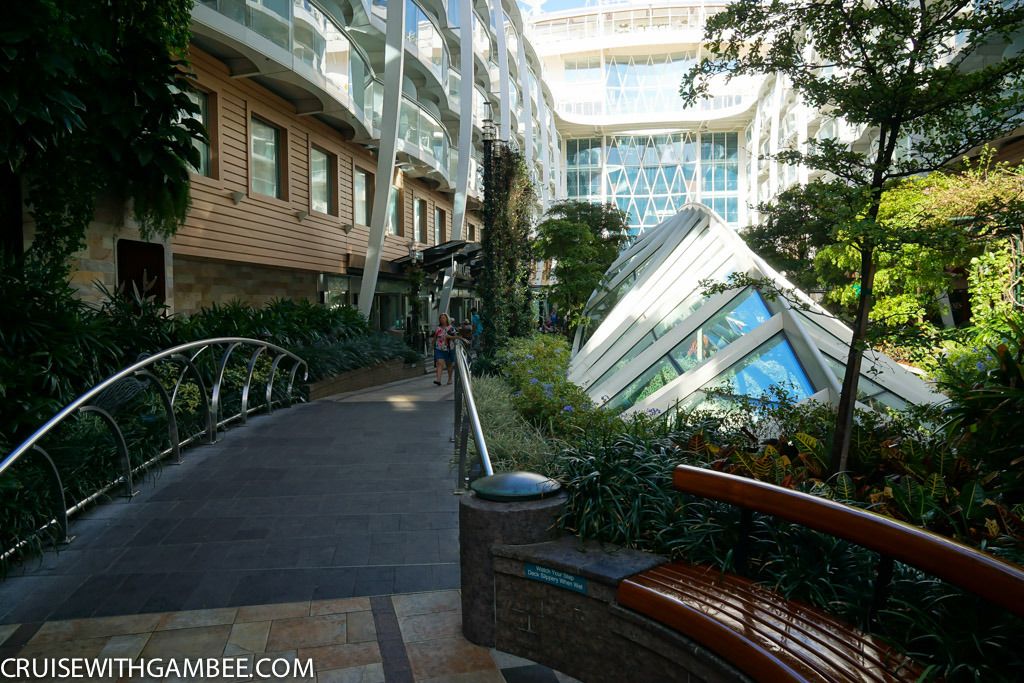 The park cafe is amazing, even for breakfast! Although that day I did not get their best stuff.
I got a burrito, it was just ok… and the sandwich, that one was better.
I also got this, Mehhhh.
And this is mom's.
But like I said, this was our first day there, we were just experimenting. This would become my favorite place for breakfast.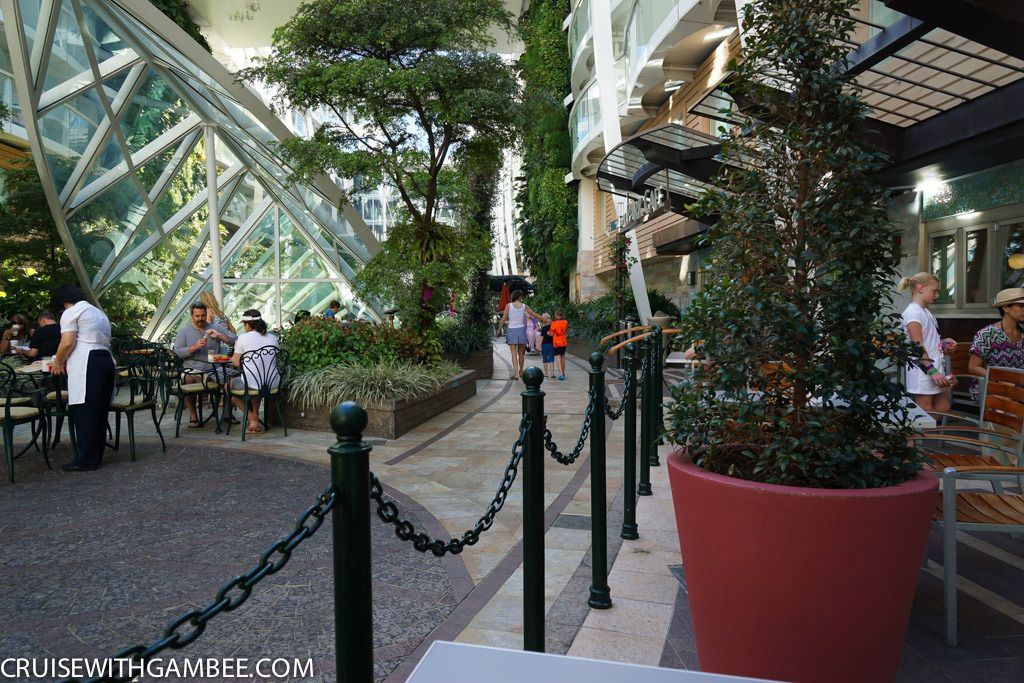 We took our stuff and left.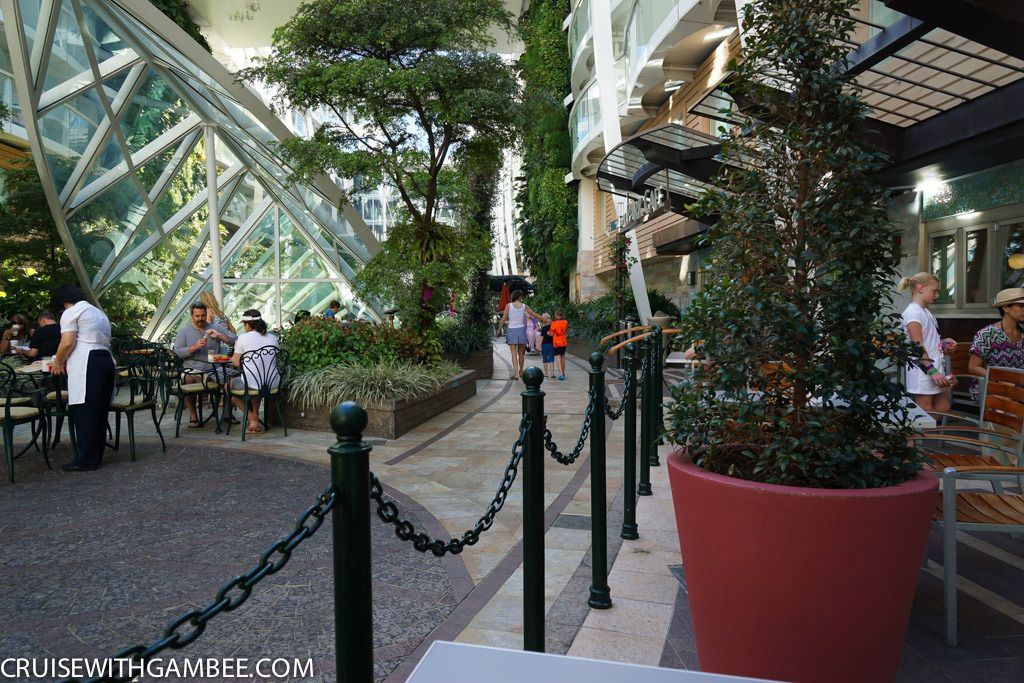 I heard this is the first one at sea.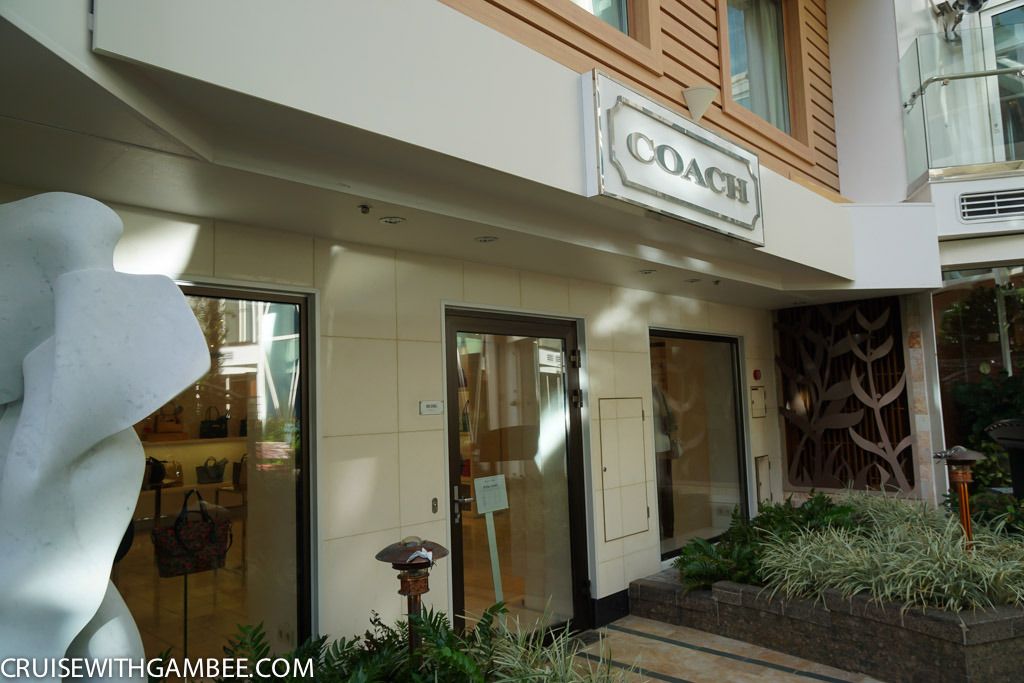 Central park is just to die for!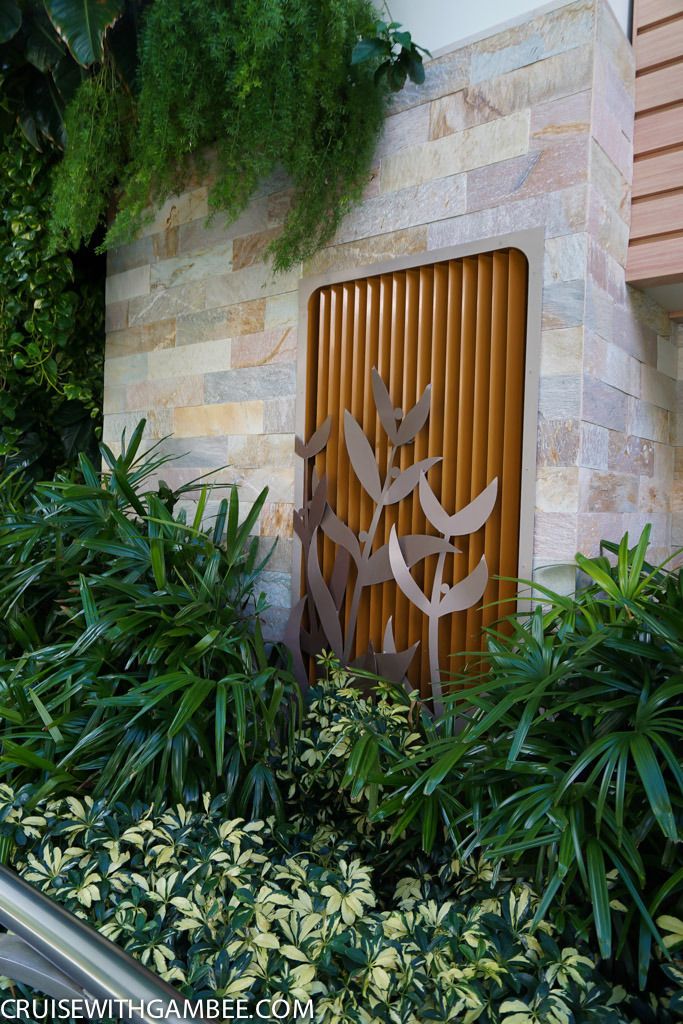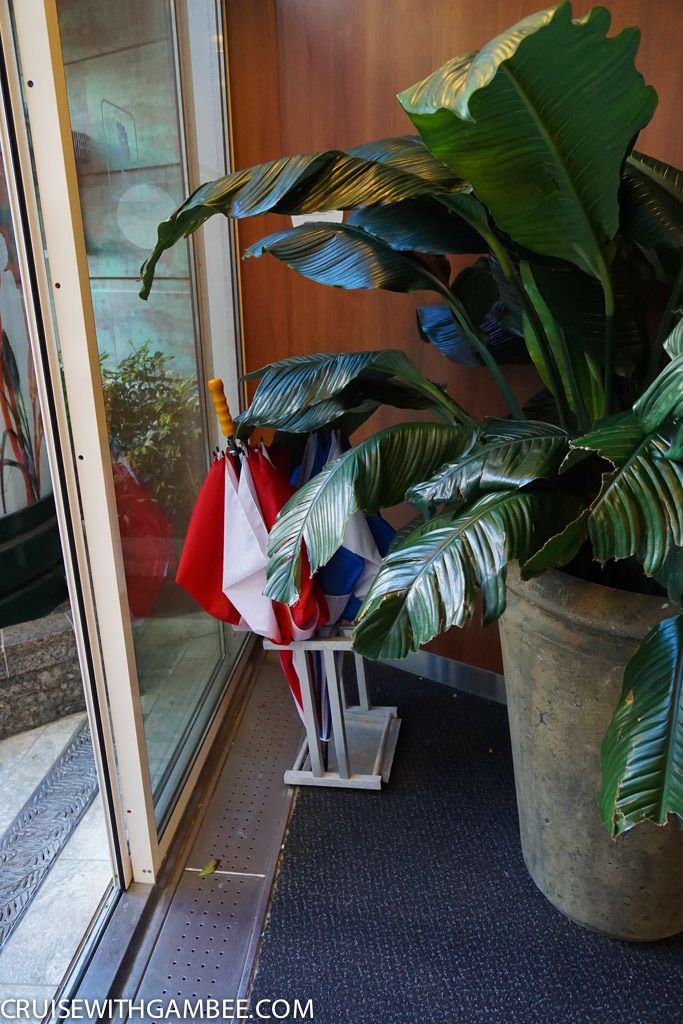 Gambee and Mom have officially touched land on St. Thomas. One more island for our books. Never in a million years did I think that I would be traveling the world with the best travel partner ever!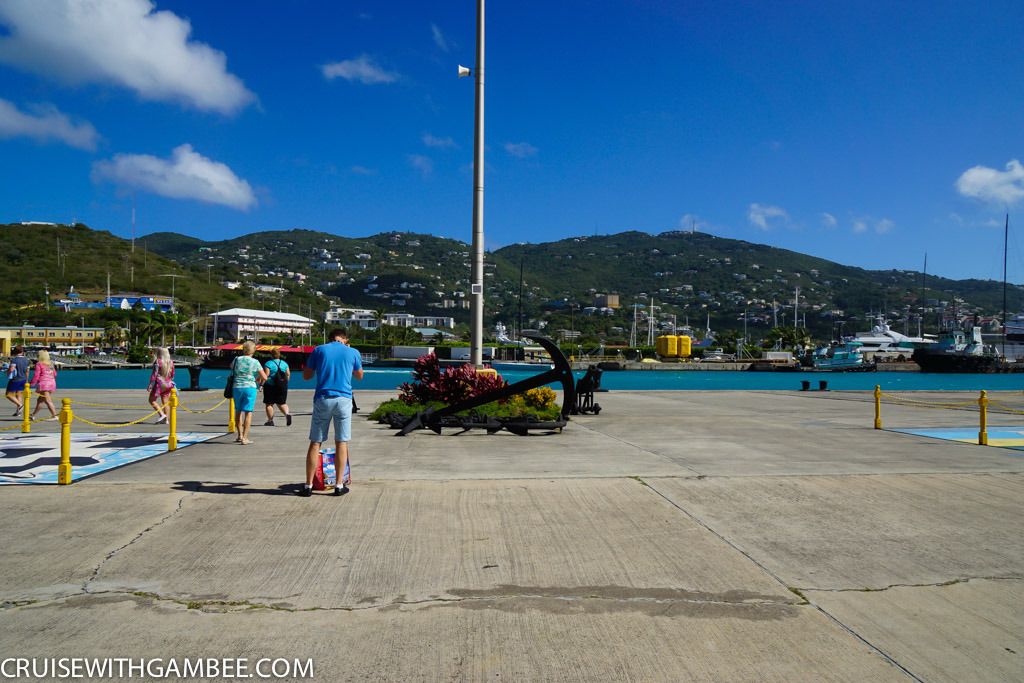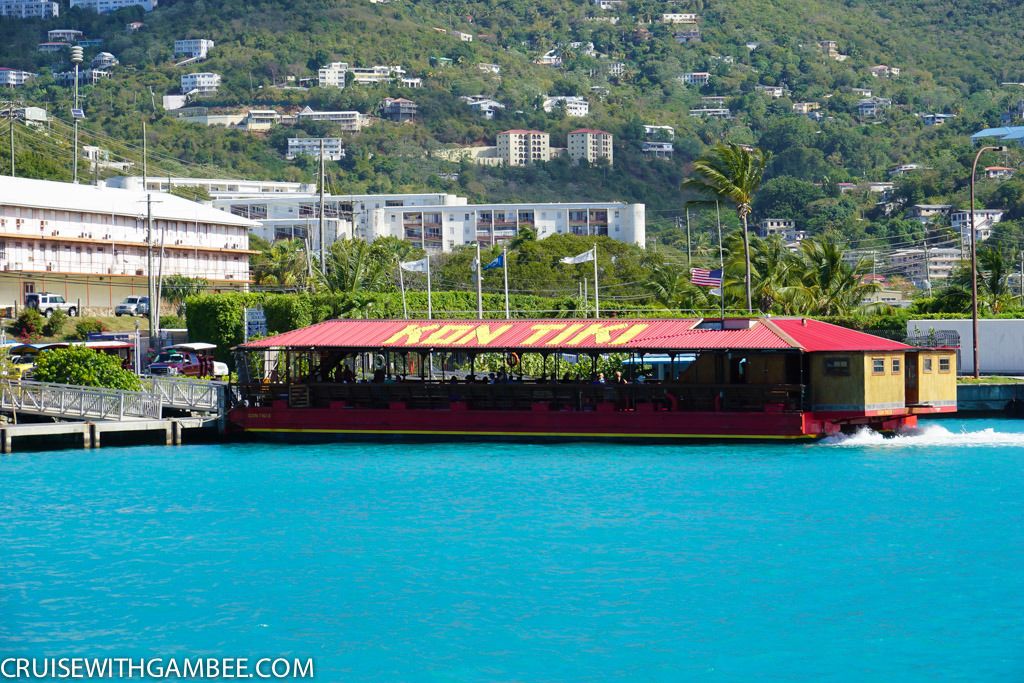 Finally!!! A camera store, I ran inside and asked him about my case. Yes, he carried them, but he was out… Bummer, oh well, what can you do.
The funny thing is that I had sort of already given up on it. As a matter of fact, I left the camera on-board.
Taxi! Yes, please!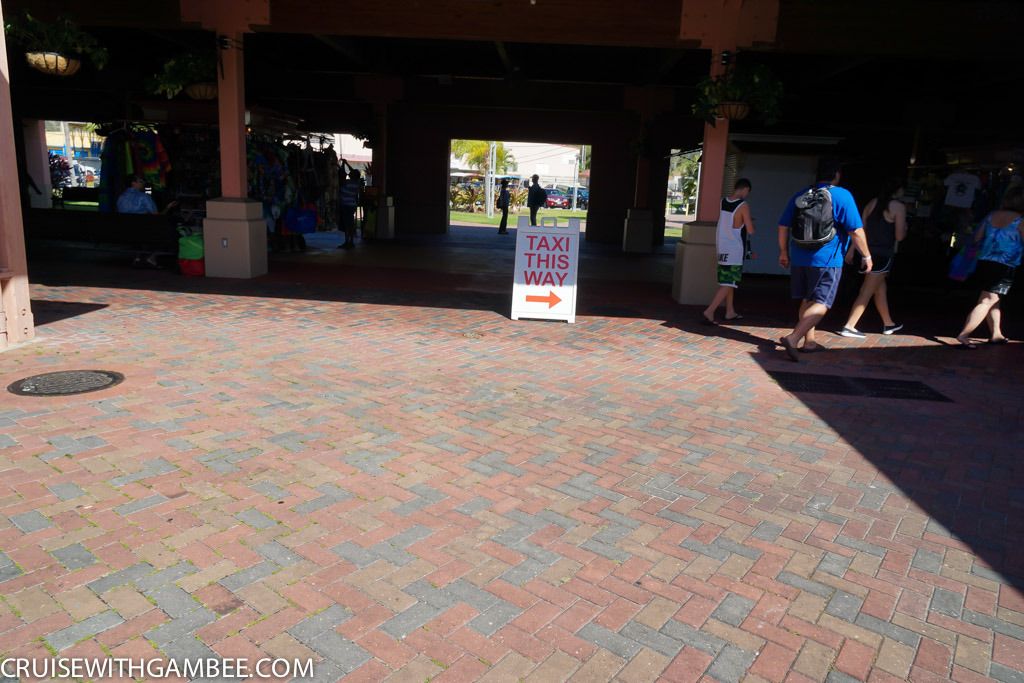 After much thinking we decided to go to Magen's Bay. We figured since it was our first time there, we should go to the most popular destination. And while Oasis is a large ship, it was still the only ship in port that day. So maybe, just maybe, it would not be crazy crowded.
As usual, there is a ton of people there and they all bombard you with offers and whatnot. We were approached by a lady, she asked Magen's, "yes" follow me. Sure thing. Luckily for us her van was nearly full, and we were the last ones to get on board.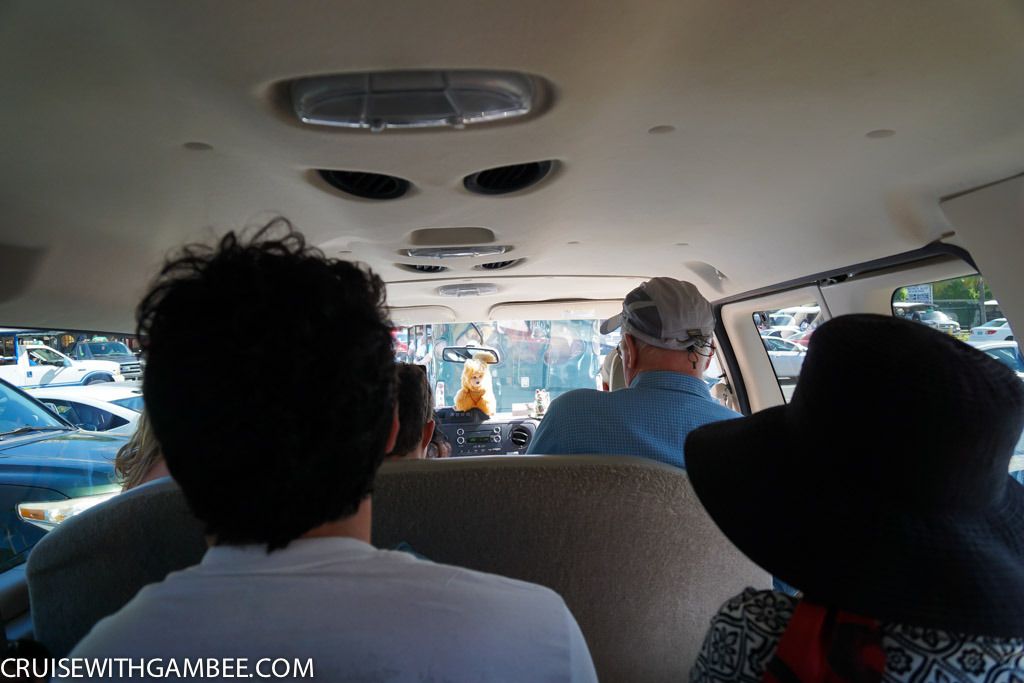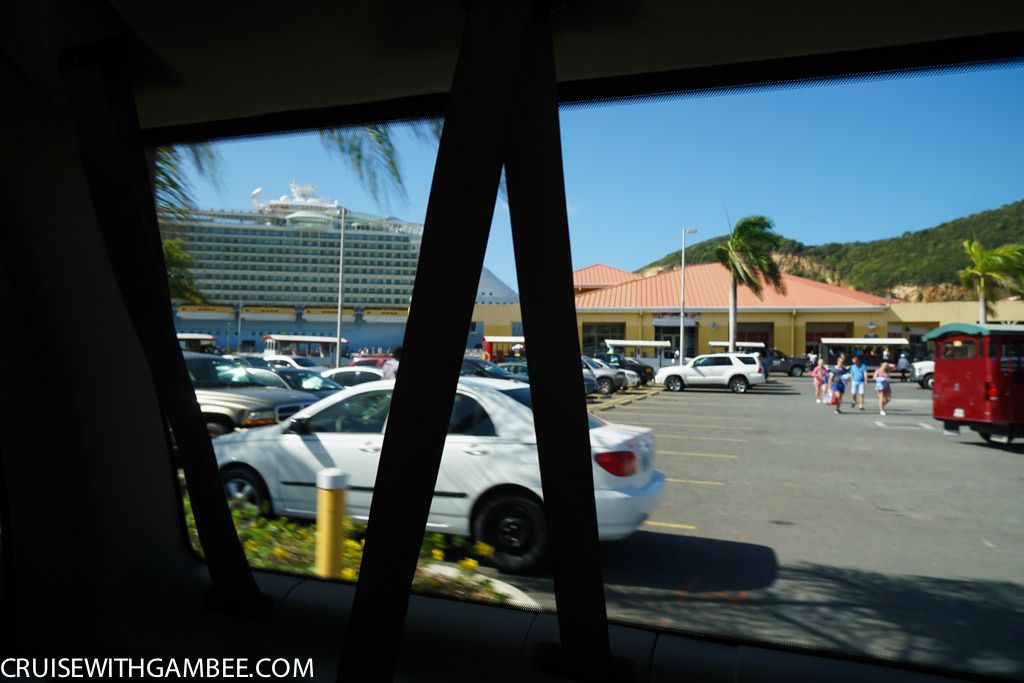 The AC was blasting, and I was just happy to be in one of the minivans and not an open bus.
The road to Magen's is steep, narrow and twisty. The kind of road that reminded of Colombia, and of course she was going 1k miles an hour, and we are all praying for our dear lives
.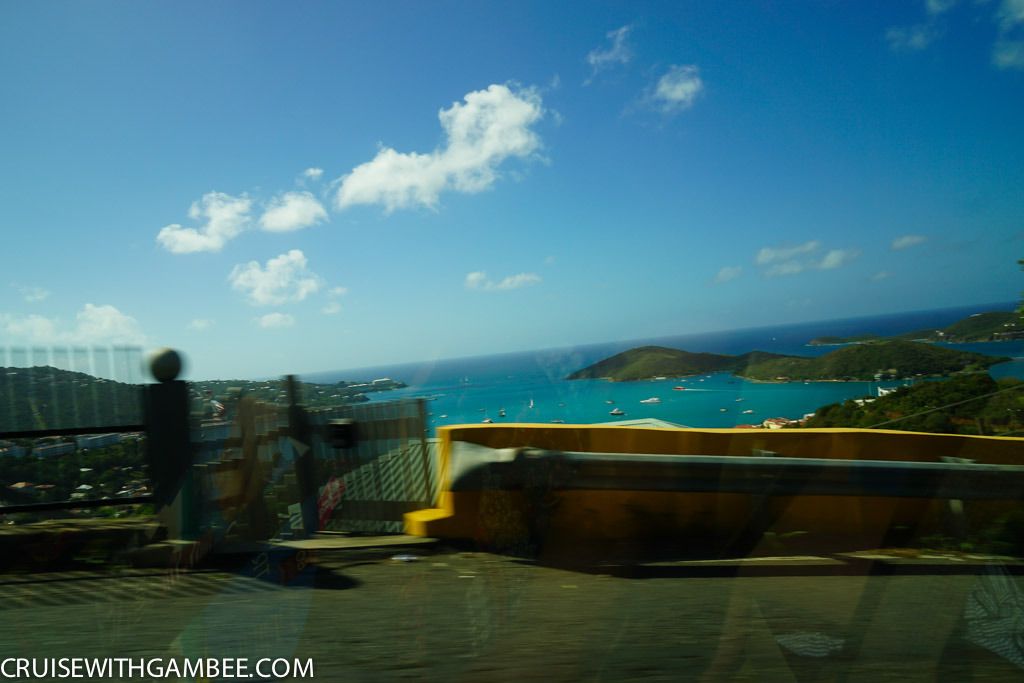 The drive there is fairly short, maybe 15 minutes? Maybe a bit longer?
I guess I can just come out and say it, I was not thrilled with this beach. This is designated a public park and managed by Magen's bay authority. Your options for food are very limited since they only have one restaurant that is packed, and ruined by rude service. The food choices include nothing Caribbean, and not one fish item. It is also quite pricy. I guess I like choices, and a more public feel to it.
The rental chairs require a long line, and then you have to drag your chairs to the spot that you want to seat. I guess you can also tip the guy there, and he will take them for you. But they will not go too far out for you either. There is a deposit, that you have to get later on by bringing all the stuff back.
To me it just seemed monopolized and poorly managed. This is why I am asking all you for advice on where to go next month? I was thinking maybe sapphire beach? Or Coki? I am up for suggestions, I want someone where more secluded, or if not secluded, with more options for Caribbean food and loungers with umbrellas already setup. I appreciate any help
.
I am inclined to Coki, only one ship in port. I was going to head to St John, but $$$ is short since I quit my job at the end of the month.
All that said, the beach was very pretty and the water nice and clear. Although cold.