We had my time dining on Deck 3.
We did a short line and then waited.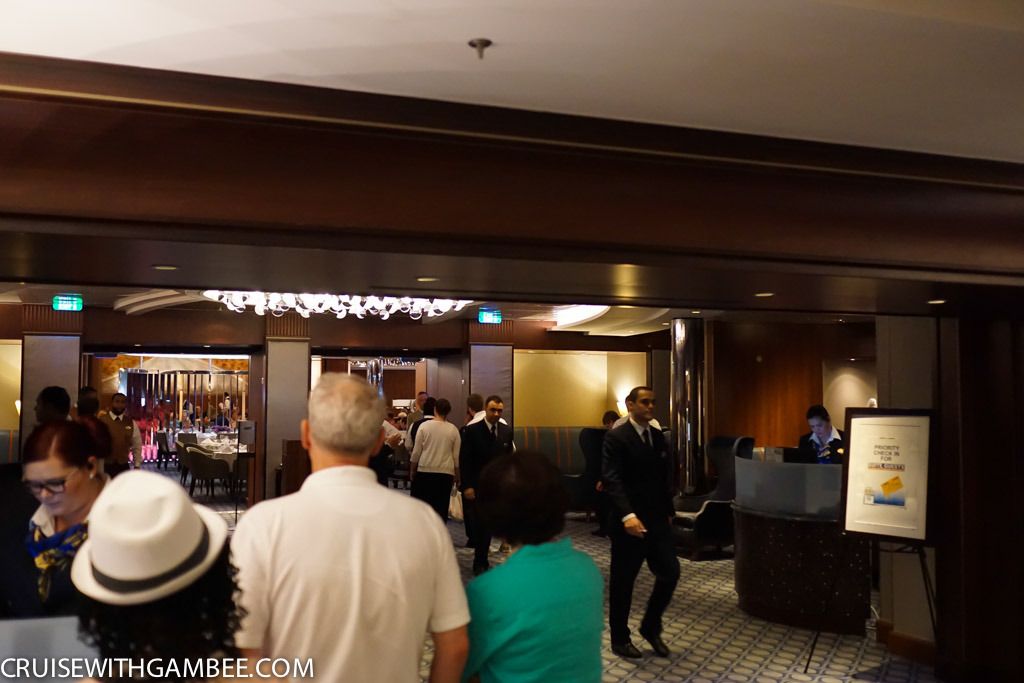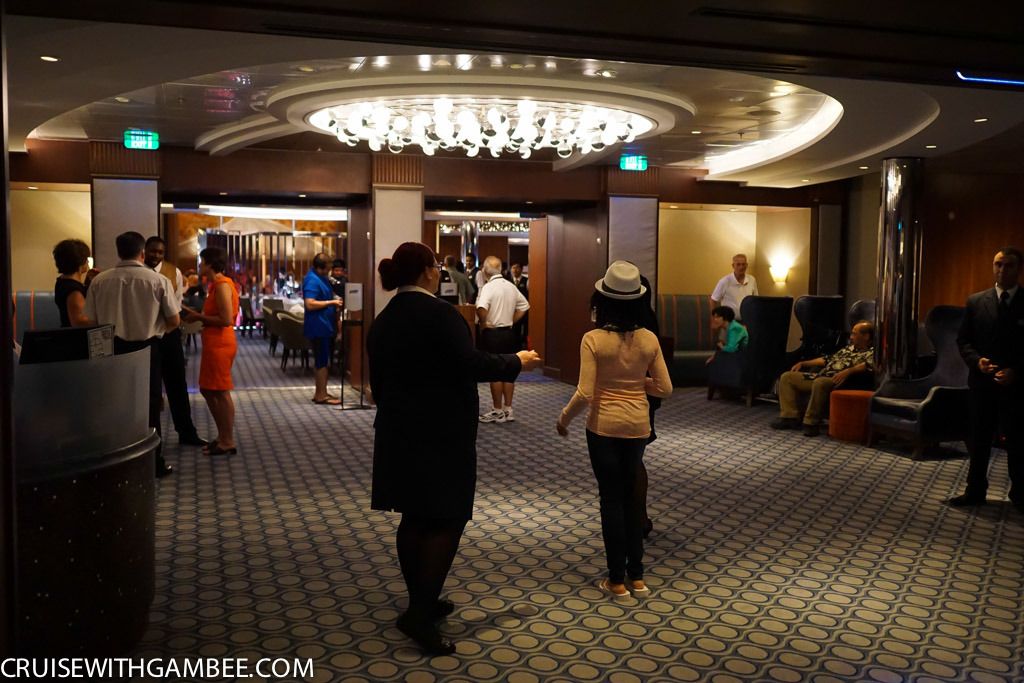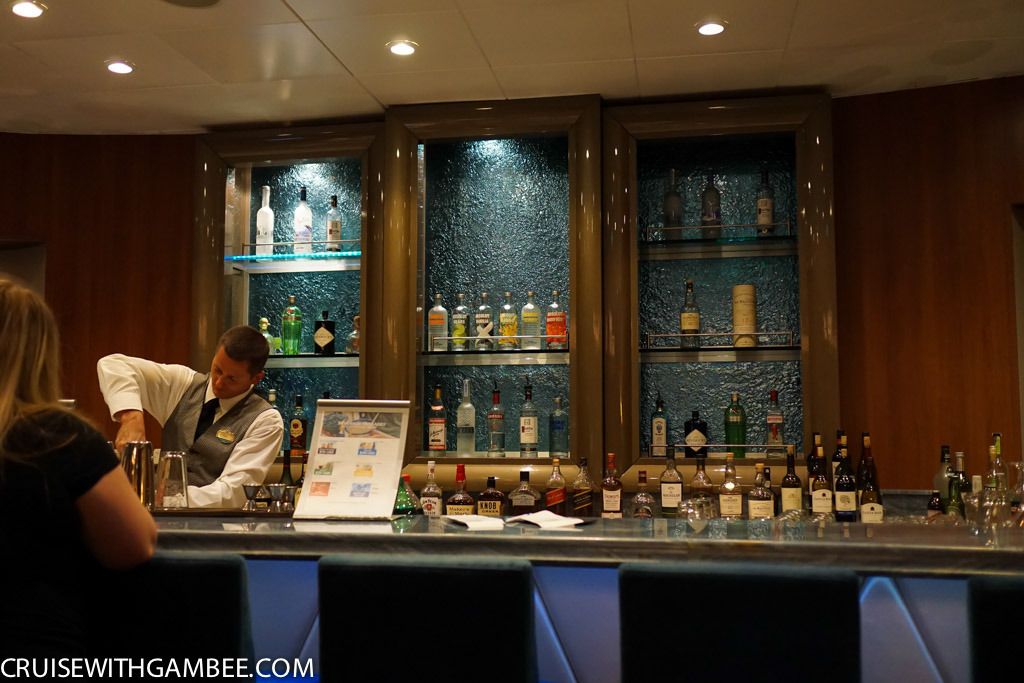 After getting tired of waiting, mom went and asked how much longer it would be. They said we were next. Quite honestly, I don't know if doing my time dining is worth it anymore. I also recall that we were there quite early, and not at a prime time.
At the least in the early seating there is no wait to be seated.
We were sat promptly after that.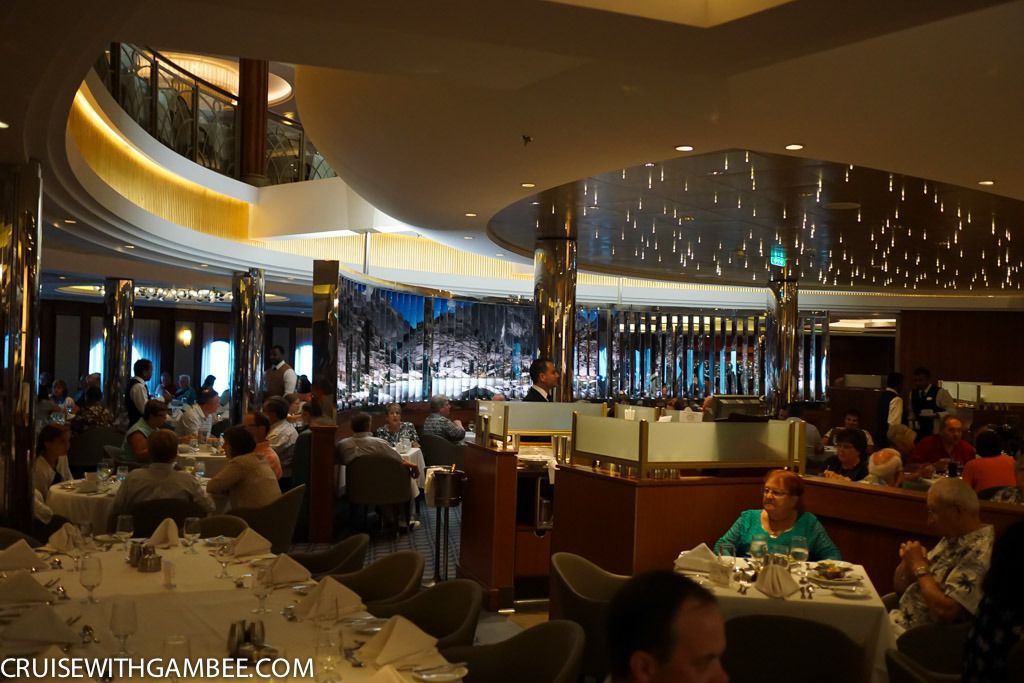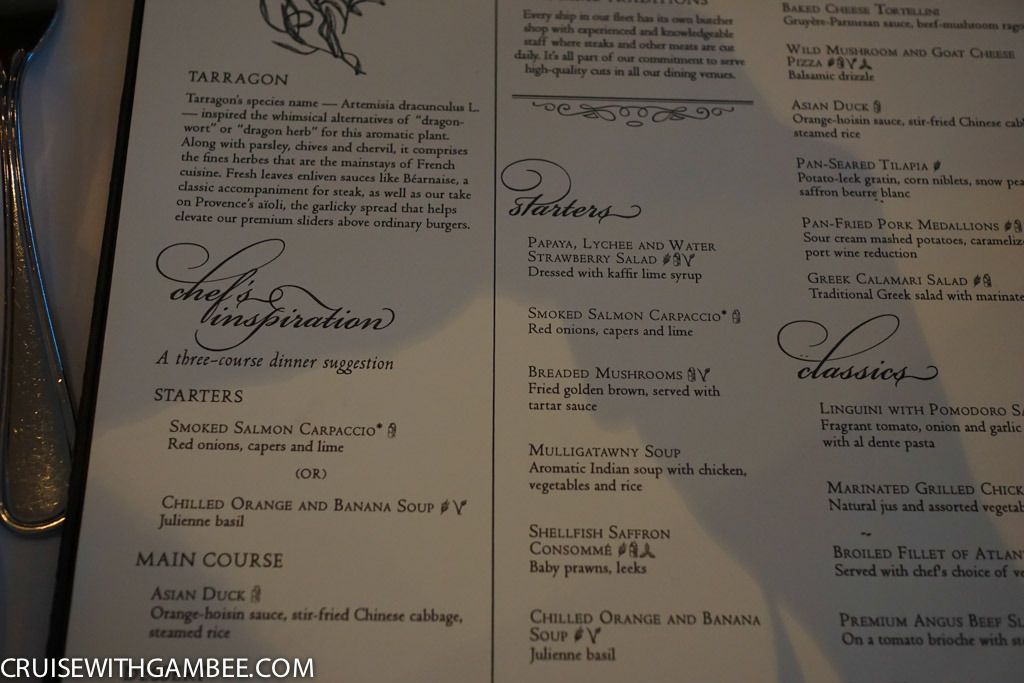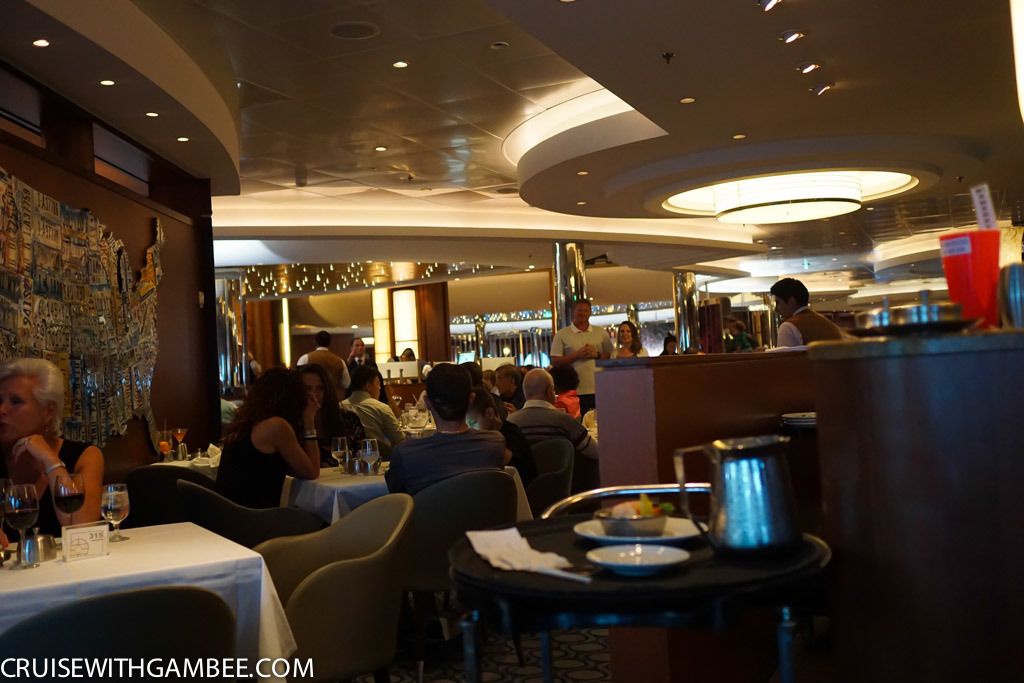 The cheese bread was really good.
The tables were basically on top of each other. Be careful, they might put another table on top of your head!
I got the escargot, it was really nice.
Mom's breaded mushroom, tasteless…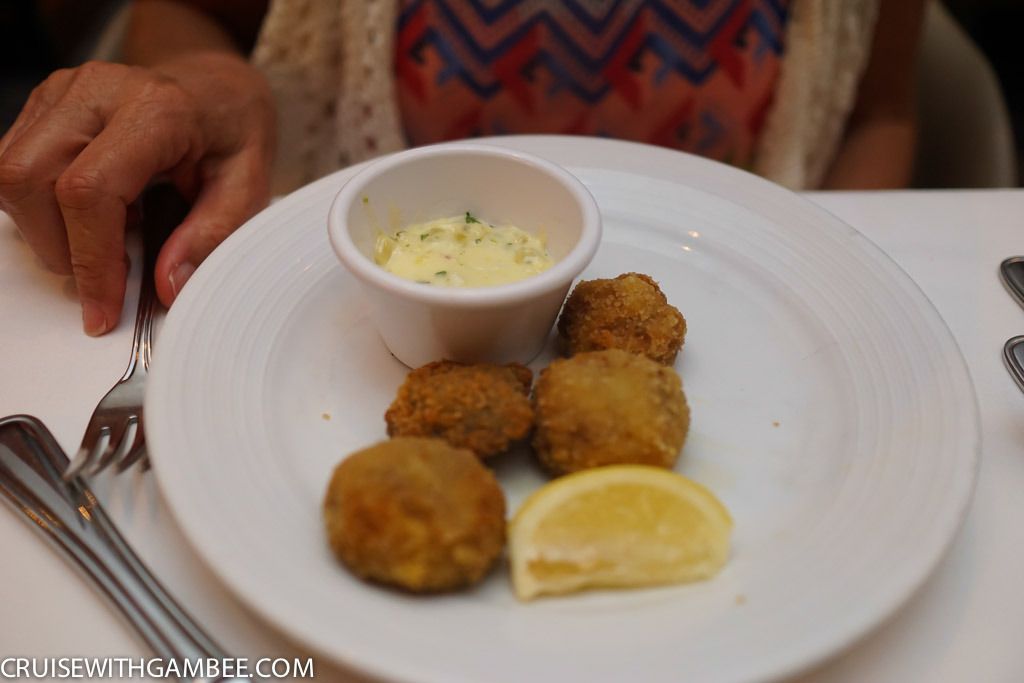 Then my martini came. It took quite a while, and as amatter of fact the order came out wrong. I ordered a dry martini, and I got a dirty martini. Good thing for both them and me, I love both martinies the same =)
It was quite yummy!
I also got smoked salmon, mom ended up eating most of it since her appetizer was a no go. I was happy to share, this is exactly why I always over order. Most of the times the stuff she gets is not good.
I ordered the duck for dinner. It was ok I guess, the texture was super soft, It felt like was left under a warmer for hours. Taste wise? It was also just ok.
Mom got the steak. She said it was good, but at least the piece she gave me was quite hard. Someone I met in the jacuzzi said the same thing about the steak. Although he claims that the best steak he has ever eaten was in a Carnival vessel. While the steak I ate on the Breeze was really good, it is nowhere near the best I've eaten. But again, I thought it was kind of hard.
The pick of the olives in my martini. Just like the one on the Allure =)8
Mom ordered chocolate banana dessert. I actually passed on dessert, I was way full. Ironically, mom did not care for her dessert, and I loved it. I think that she was not expecting so much banana in it.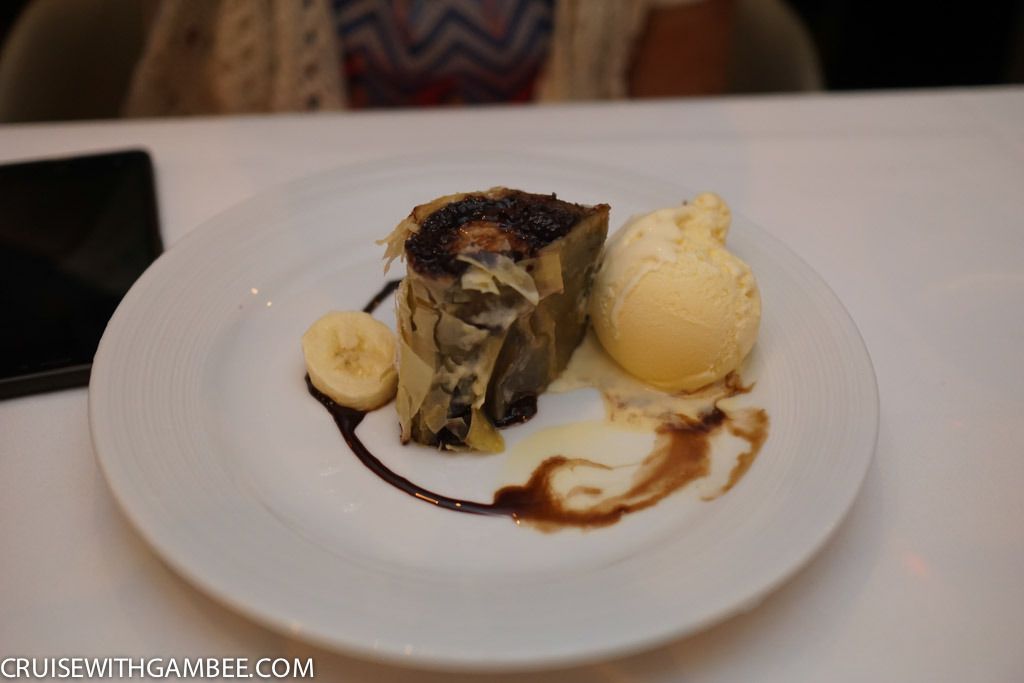 We finished our dinner and left. On the way I noticed one of the screens over heated, I guess the screen felt the same way I felt after laying on the sun for 4 days
After that we went to the casino, I have never won in a casino. But why not try my luck on Oasis.
How cool are those stairs?
We played for some time,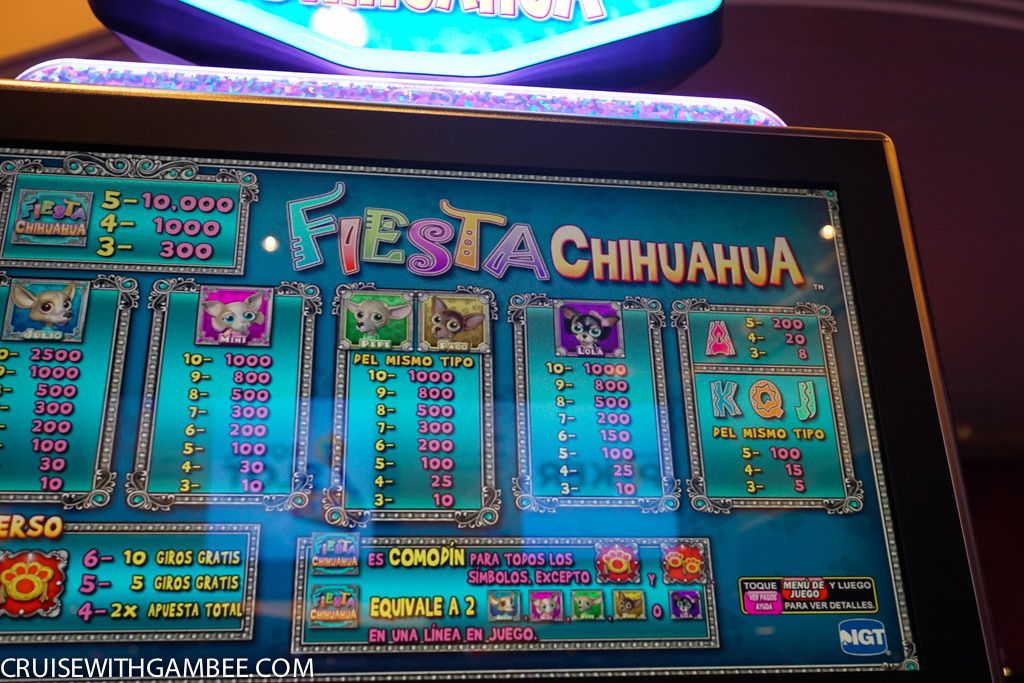 This was the end result after playing $20. Never trust your money to a chihuahua! At least I did not come super negative. (Spoiler, I lose that ticket….) Although, it was really not our fault.
After that we went to Karaoke for a little while, but it was not too good that night.
Then we went for a little walk on the Promenade. Dancing lessons.
It was packed!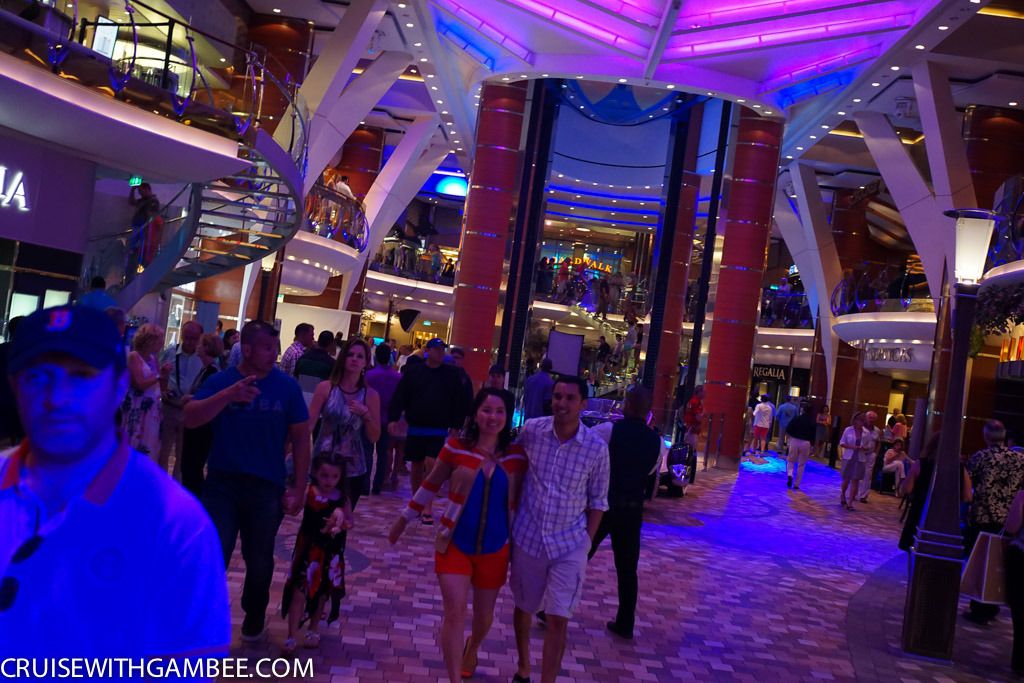 The promenade is a really exciting area of the ship!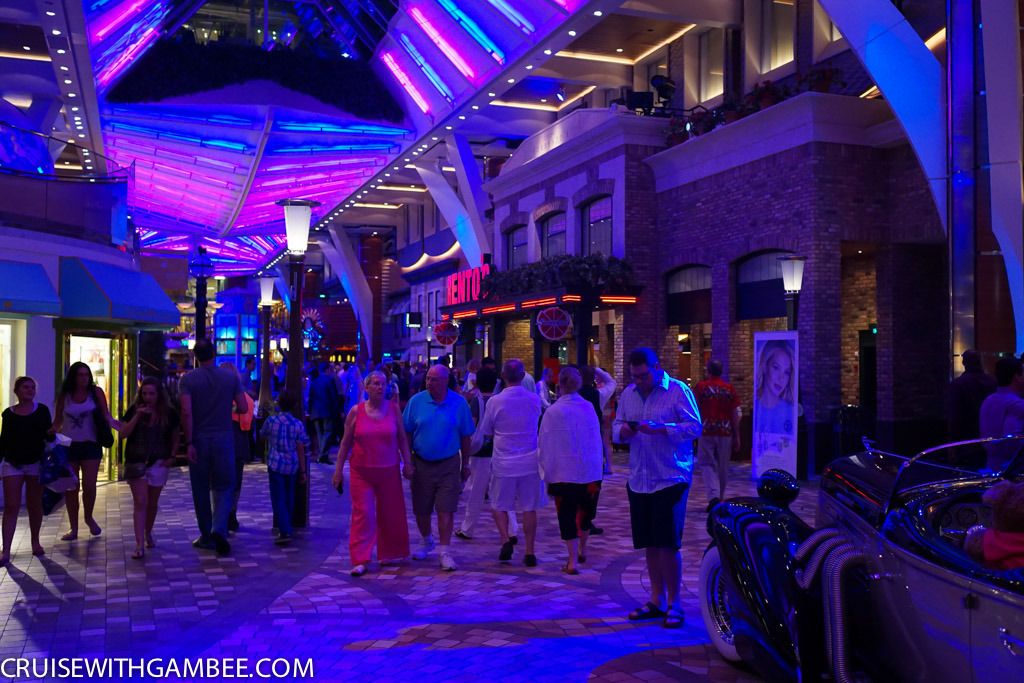 Mom looked for Juan, but it was quite busy there. So we decided to wait until the morning to get some final results to our issue. Something had to be done, because we had enough of them.
We went into the watch store for a little while. They have some really nice pieces there. But I will tell you one thing, with the fast internet selling watches there must be very hard. Most people would just go in look around, ask for the price, and then look online.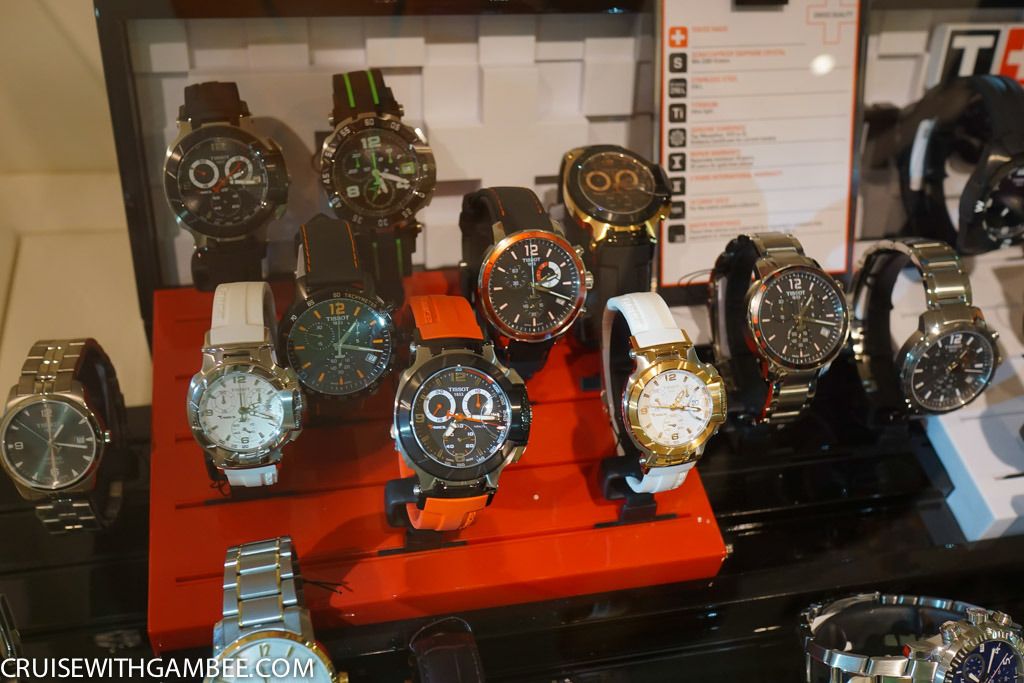 We decided to head back to the room. The sun really drains the energy out of you.
Back in the room, I marked the activities that we planned to do the next day.
The next day would mark a turn around on our cruise, I could say that it was possibly the best day of our cruise =)
Stay tuned!
Day 5 End.