The ride there is short.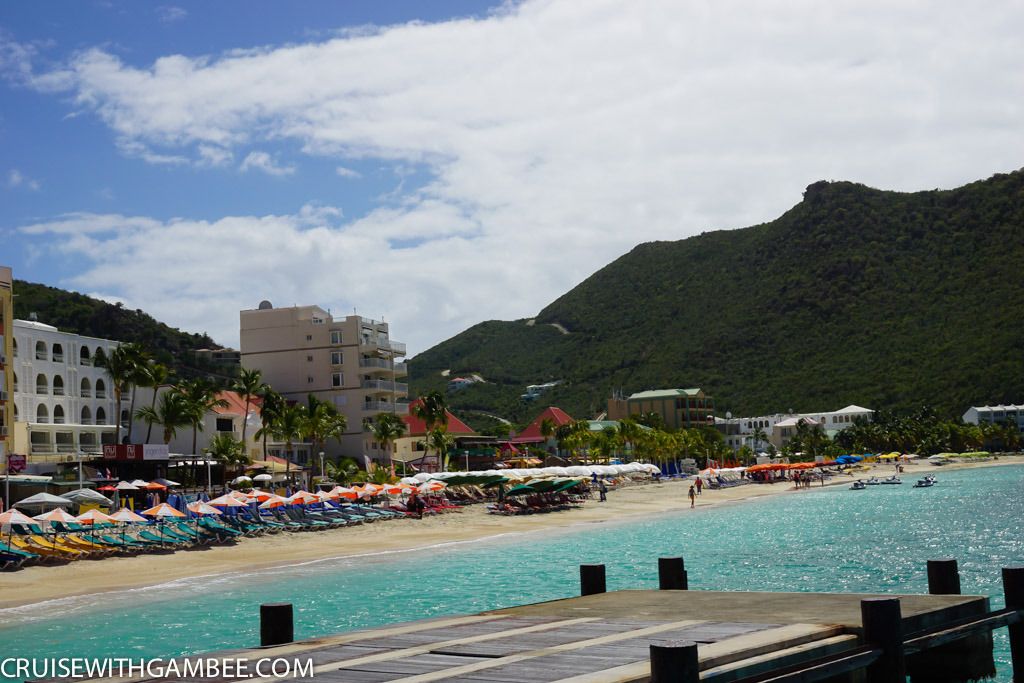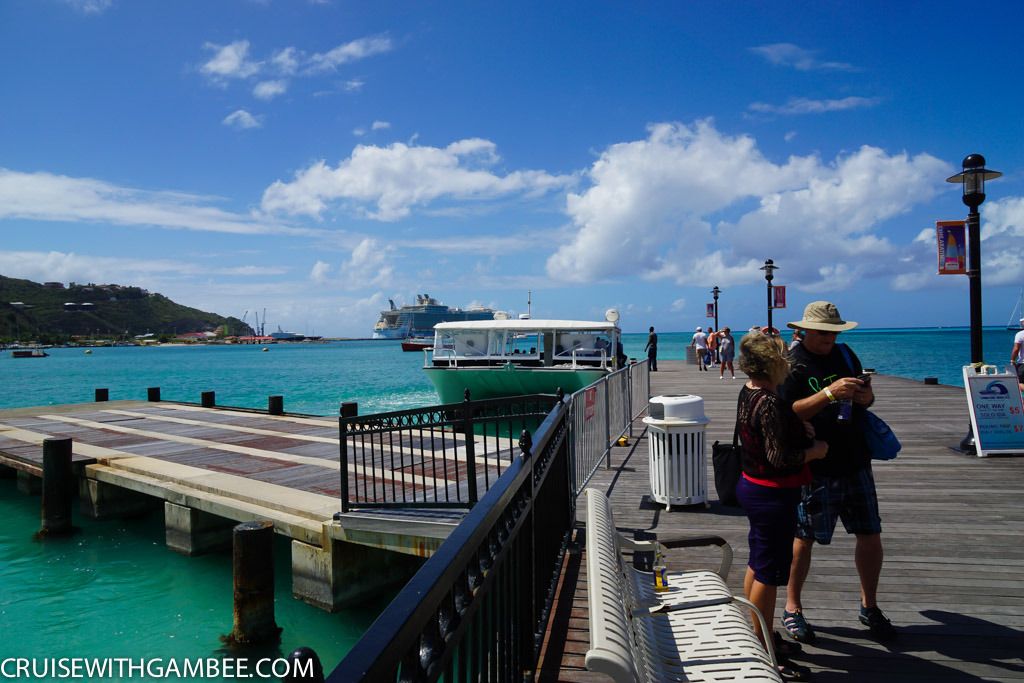 Our plan for that day was to head to Holland House. It is a hotel that was recommended to us by fellow cruiser Chris. On the way there we must of been offered loungers by at least 6 people. But the issue with all of those is that they are very cramped. Plus, we were on a missing, Holland House!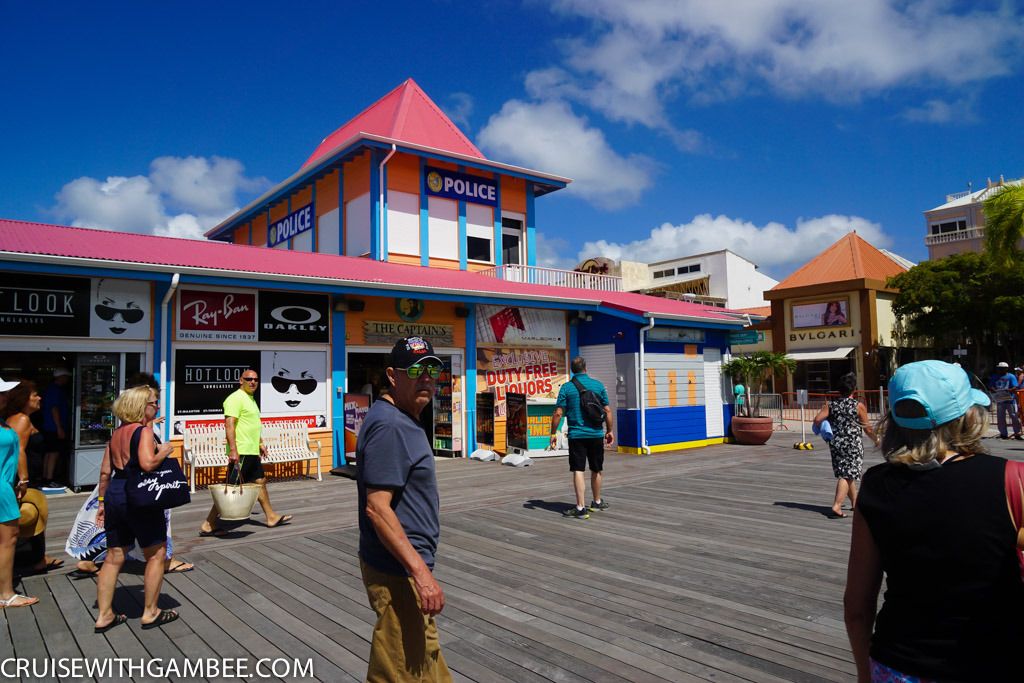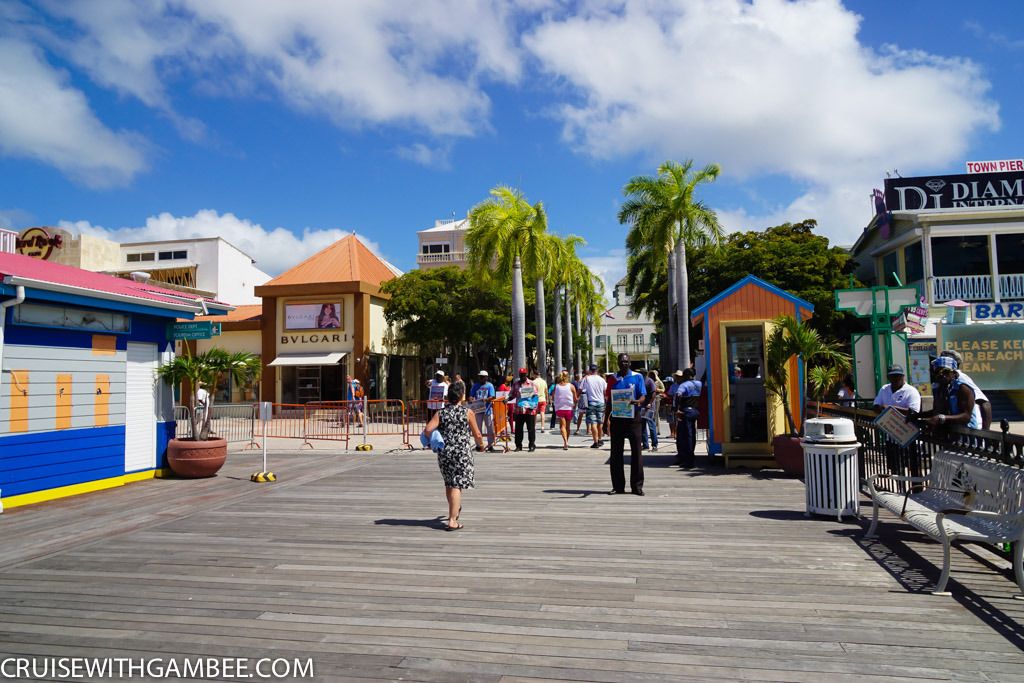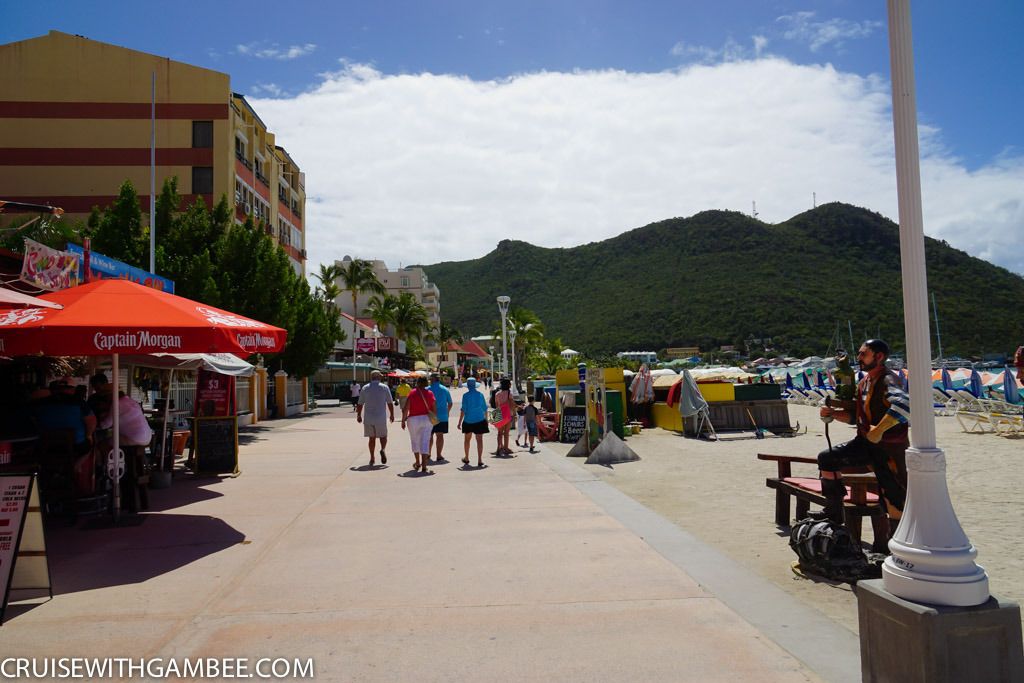 Mom came back here for a little prayer. How come some places use Maatern vs Marten?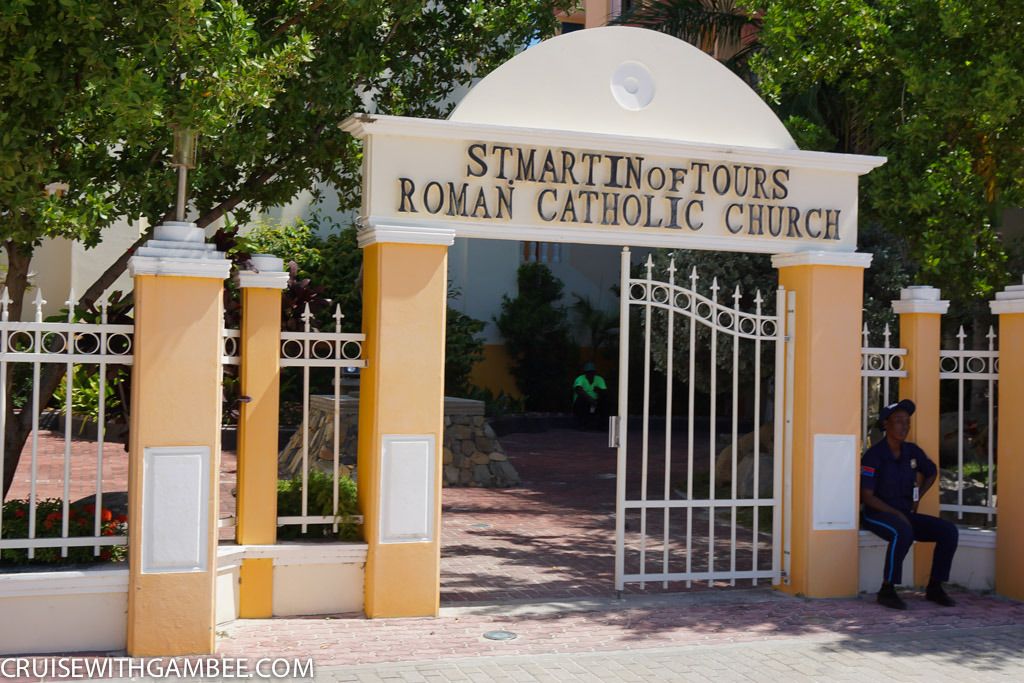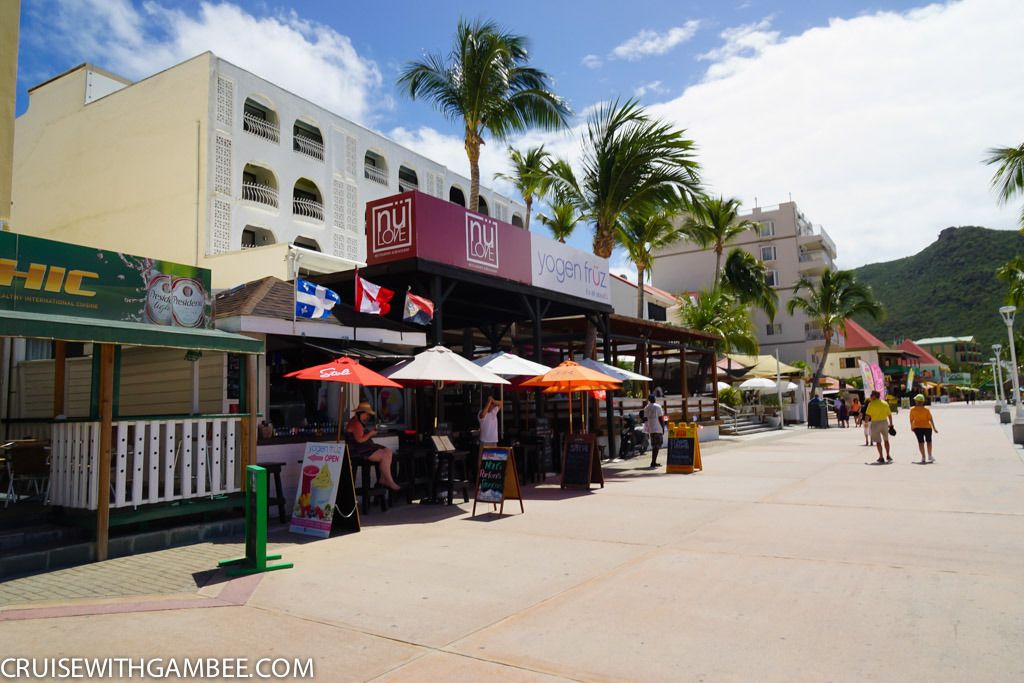 These are the Holland House ones, the pair cost $25 and include 4 drinks, bathroom use, wifi (very important), 2 lounges and 1 umbrella. You can get other ones cheaper, and they include more things. But these ones are so much better, they are padded and spaced away from the other setups. We will be returning here!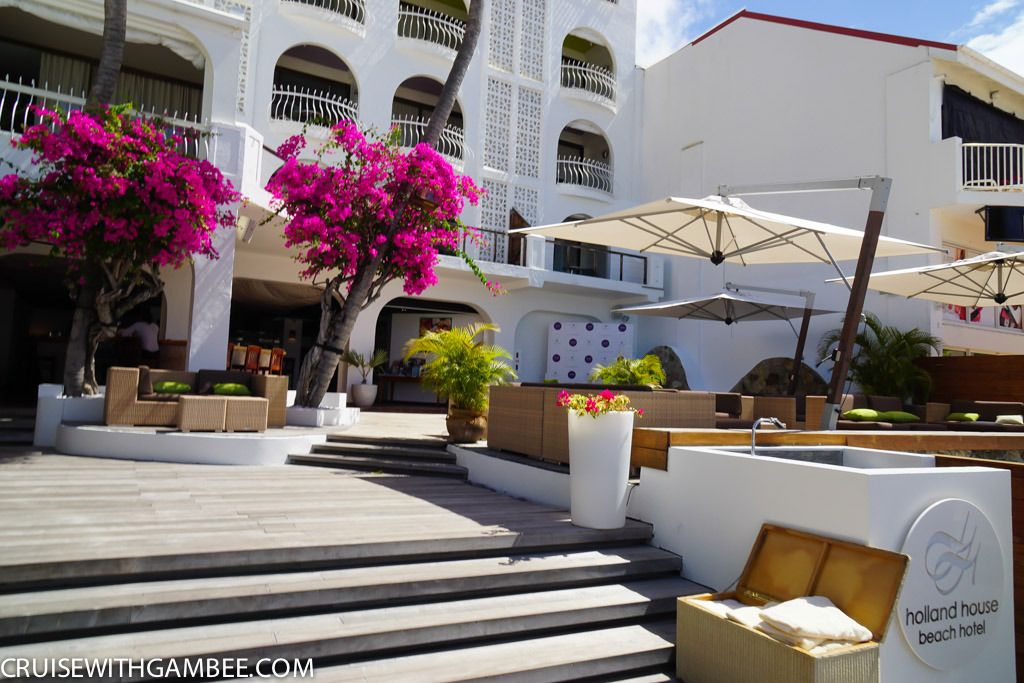 You can go to the bar to rent your setup.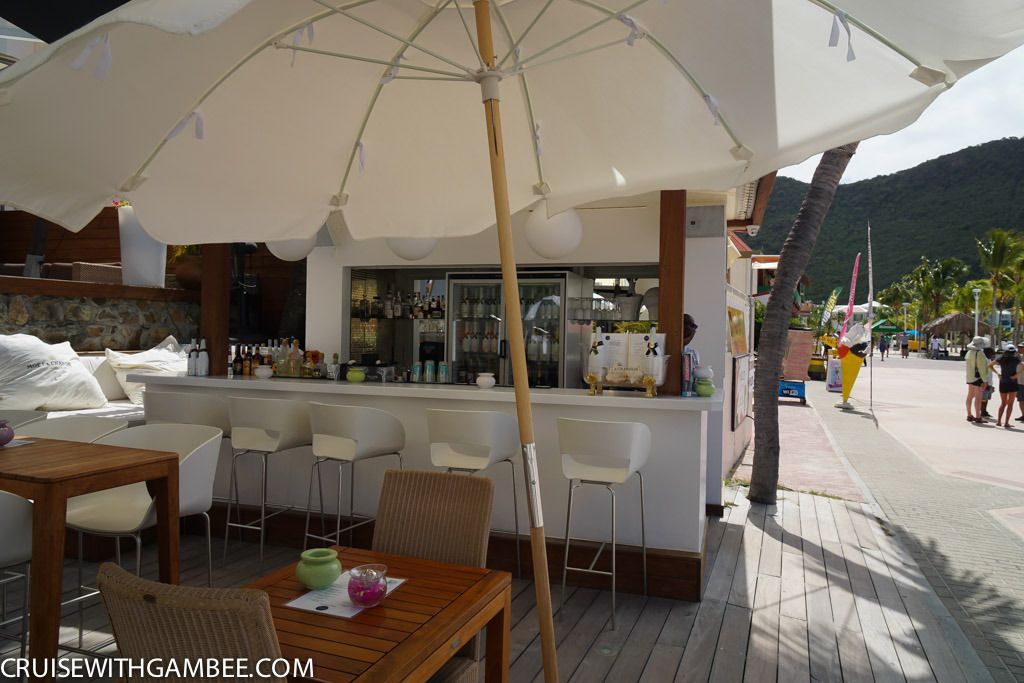 I couldn't care less about the hotel itself, I am all about a good beach, and this place had it. I was sold the second I got there!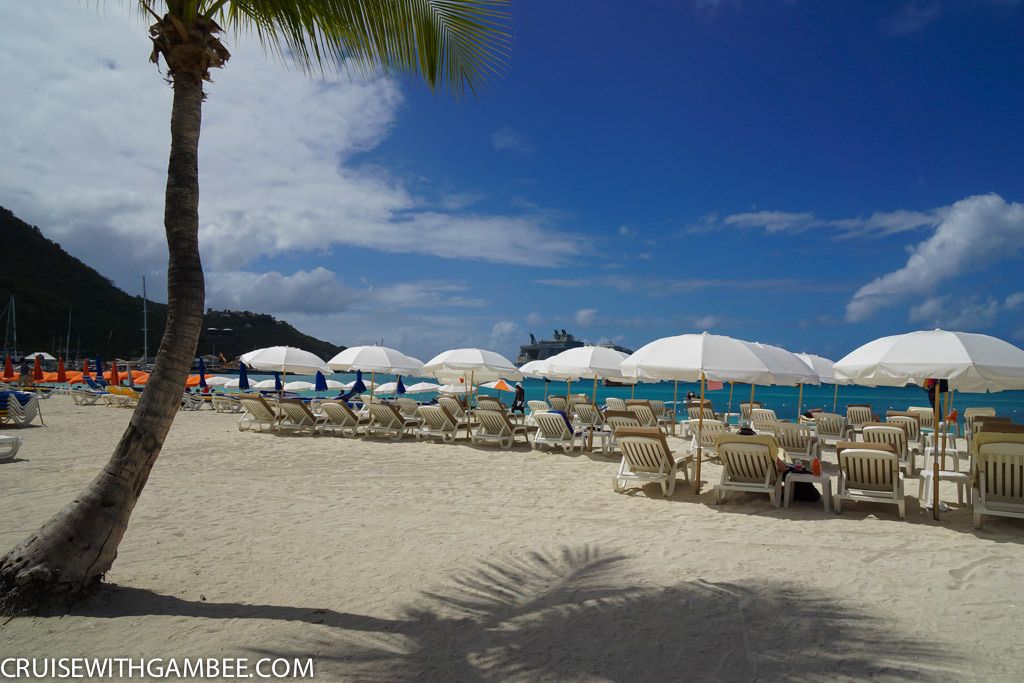 We got one in the first line, at first I thought that the WiFi would not reach there, but I was actually able to do a live stream video that day!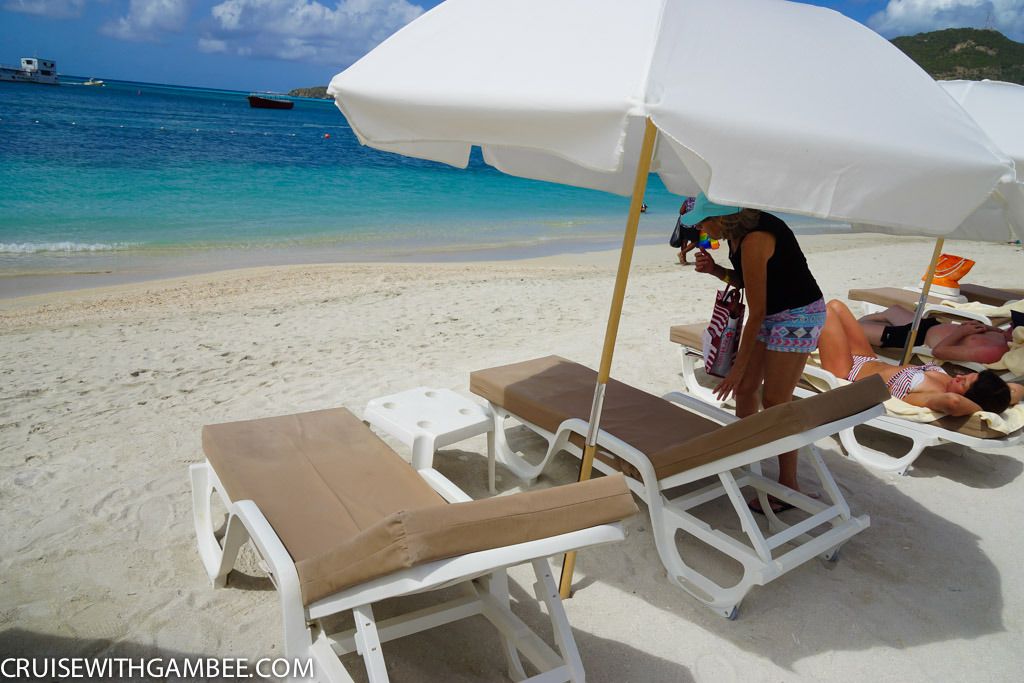 Our view for the day.
We got settled.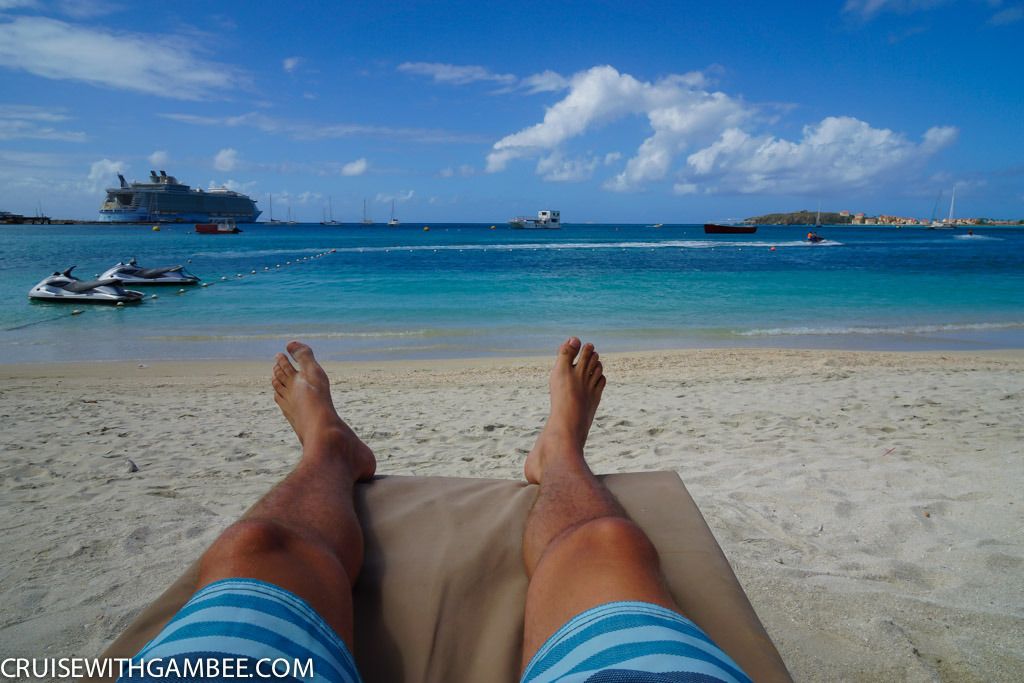 Look at him go!!!! He was flying! Look at the sand behind him!
Yes, I am aware he is and it, lol, but, well, you know me now. I use personal pronouns for everything. I guess you could call it either a fatal grammatical error, or a Gambee trait, it's your call
I've read reports of contamination on this beach, but quite honestly, I did not matter to me. I did indeed get in the water a few times. I would have spent much more time there, but the water was rather cold. I would love to find a place like this in St. Thomas. Contaminated or not, life is short make the most out of it! Well, that of course, as long as the contamination does not include that nasty flesh eating bacteria, but I think the water was too cold for it.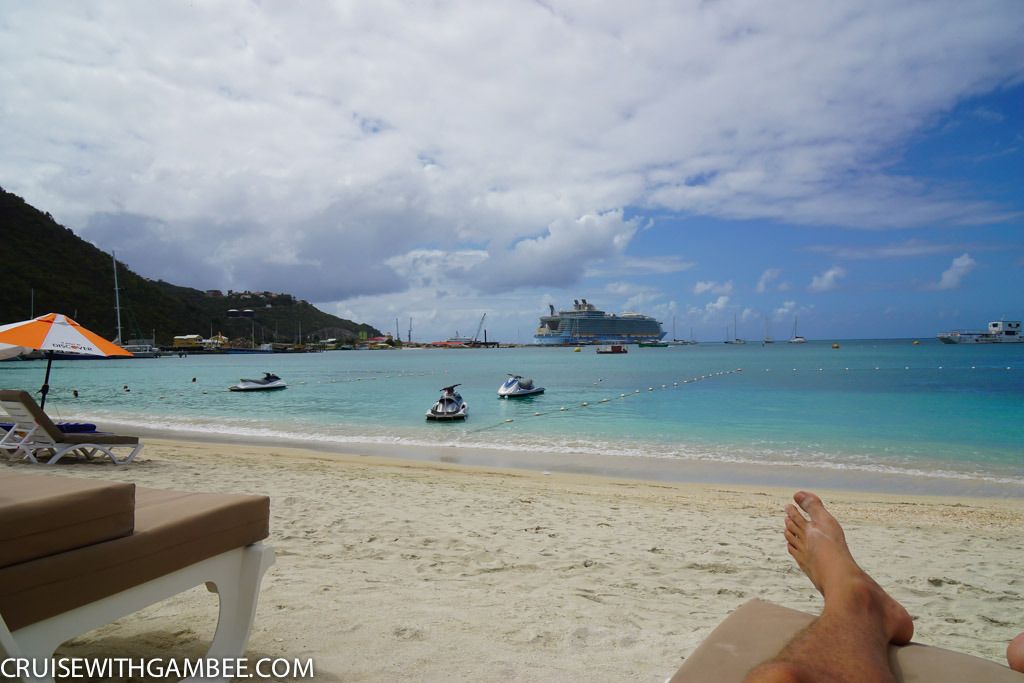 It was so peaceful.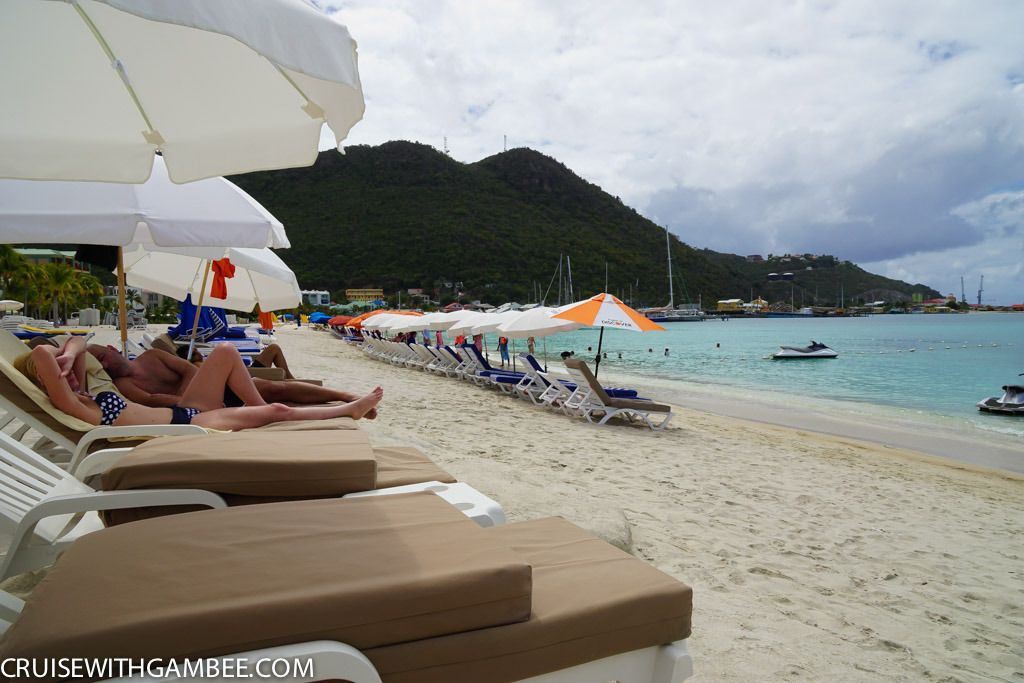 Another doggie.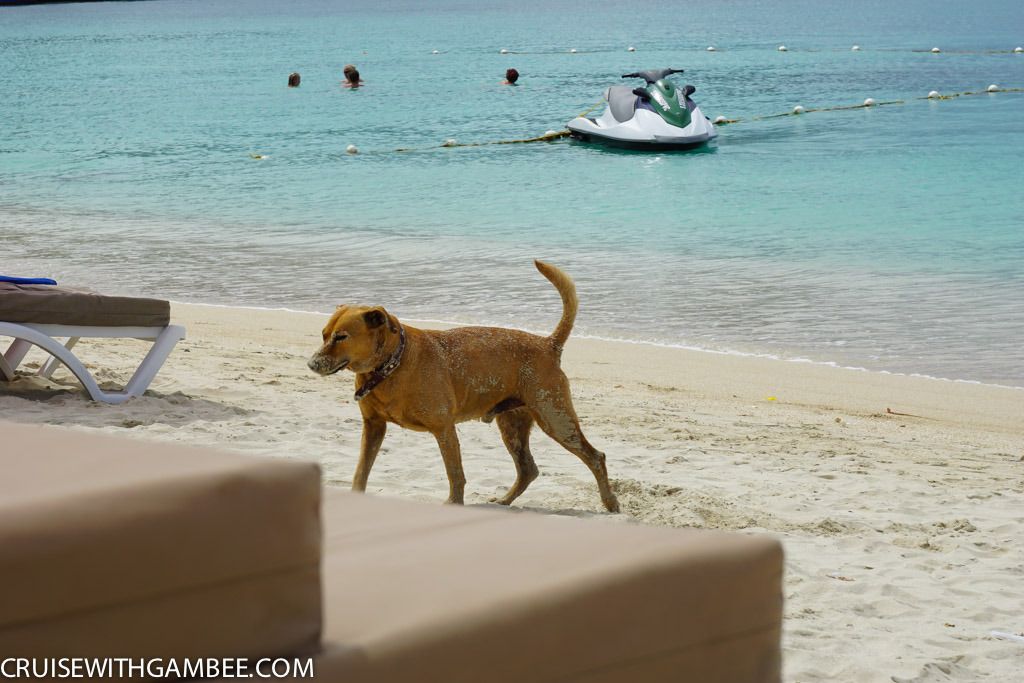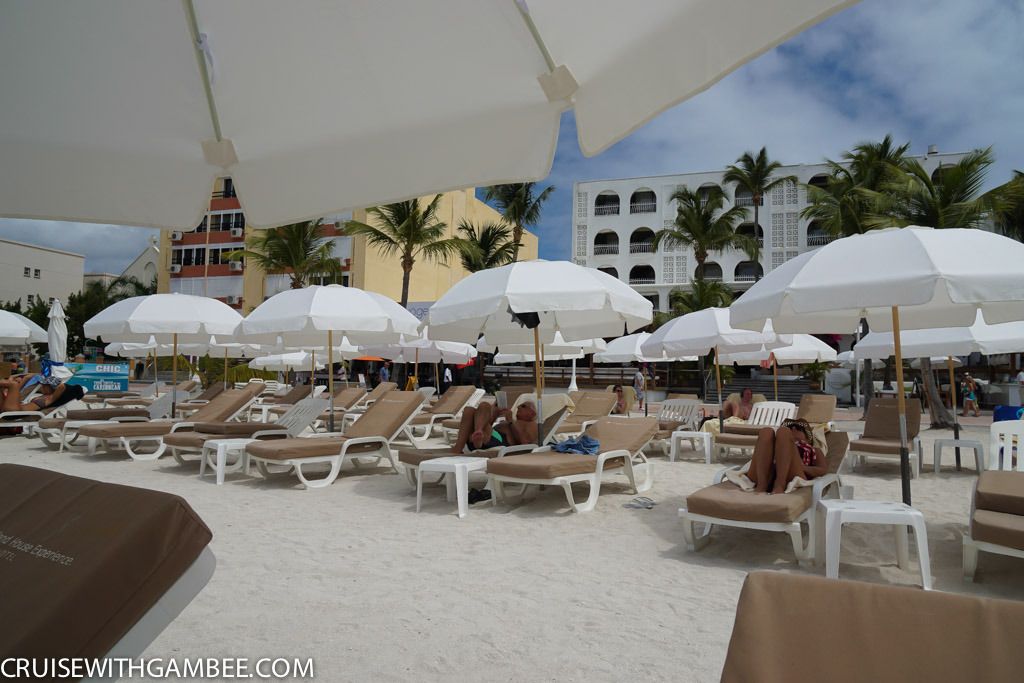 We just relaxed some more.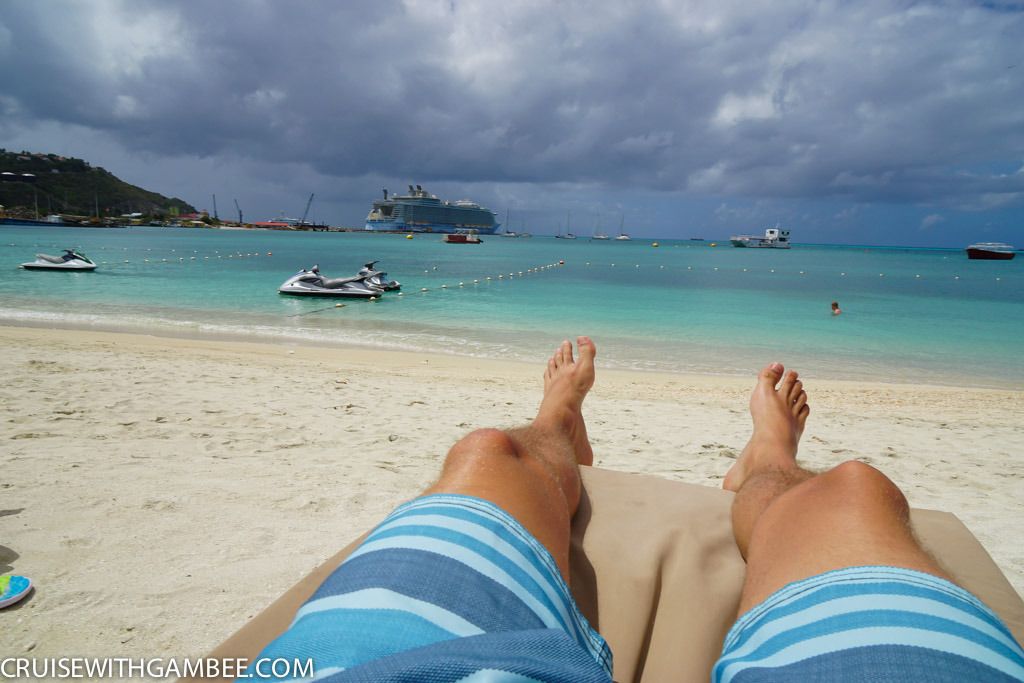 The ship offers the same shore excursion I did in Cozumel, the regatta racing. They have several sailings throughout the day.
This dog had the right idea.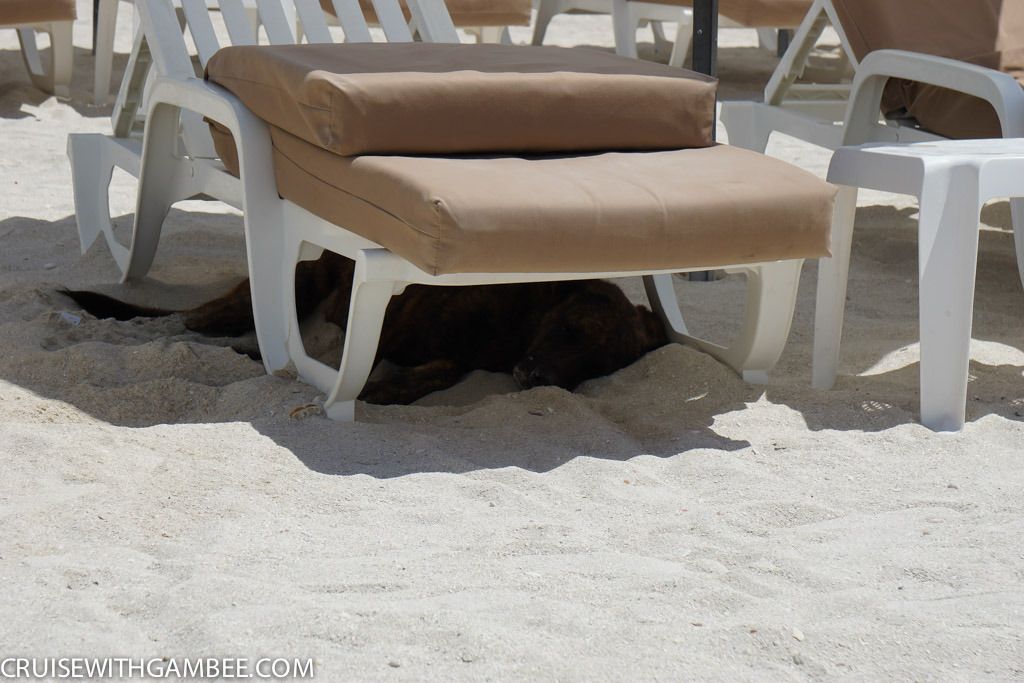 And there they go.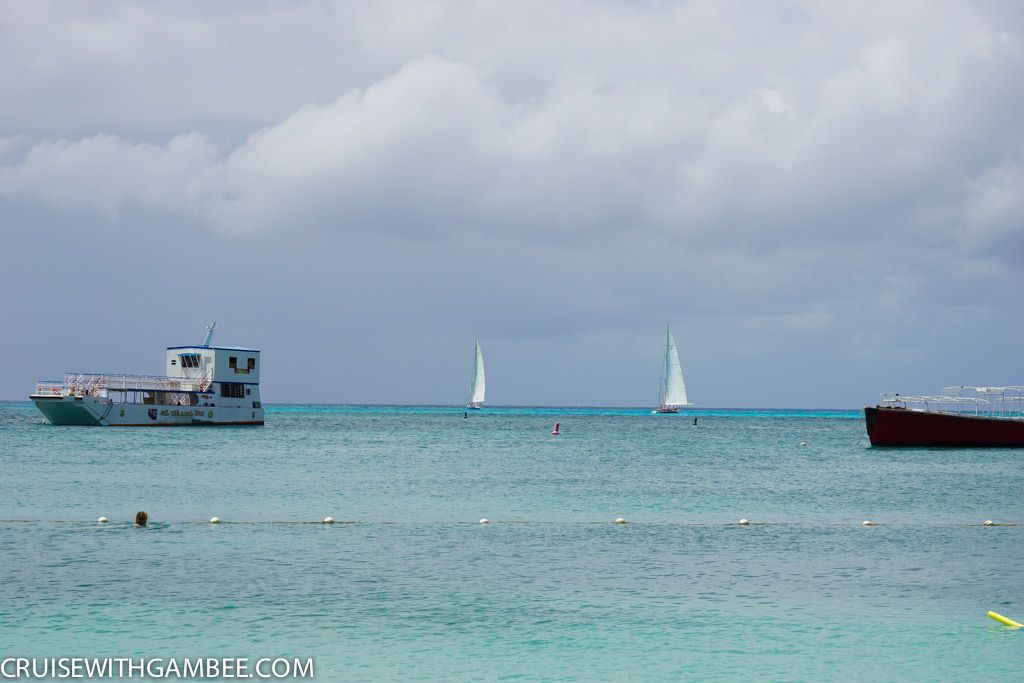 Mom went and got us two of our drinks.
The drinks can be a combination of beers, soda or water.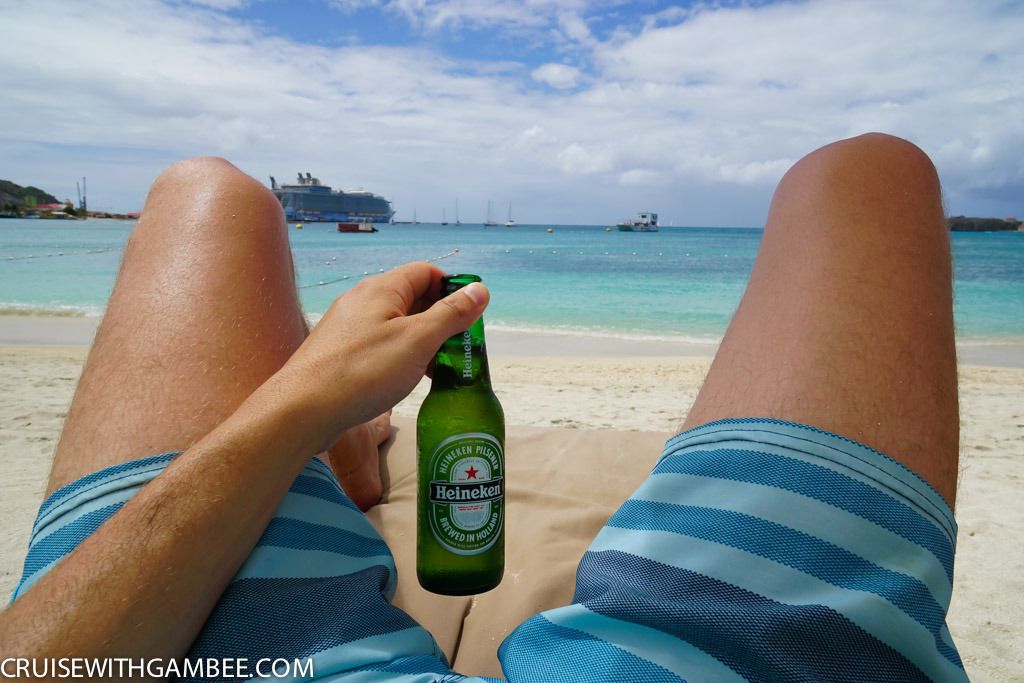 One of the many vendors came around offered us an aloe vera massage. I actually kind of miss those, my ex used to give them to me quite often. She told me they were 30 for the feet ones, and 40 for the back. I decide to go ahead and get a foot one. It was really nice, albeit not as good as I have gotten in the past. She was a nice Jamaican lady that has lived in the Cayman islands and finally in St. Maarten. She explained to us the process with immigration within the islands and such.
It lasted about 30 minutes or so.
They offered jet skis for rent there, it basically came out to $2 per minute. You could do 30 minutes or an hour, I believe they offered a small discount for more time. I had the best intention of renting one, but as I relaxed more, I drank more. By the time I went to check it, I realized I had drank quite a bit, it simply would not be safe. I was pretty lit.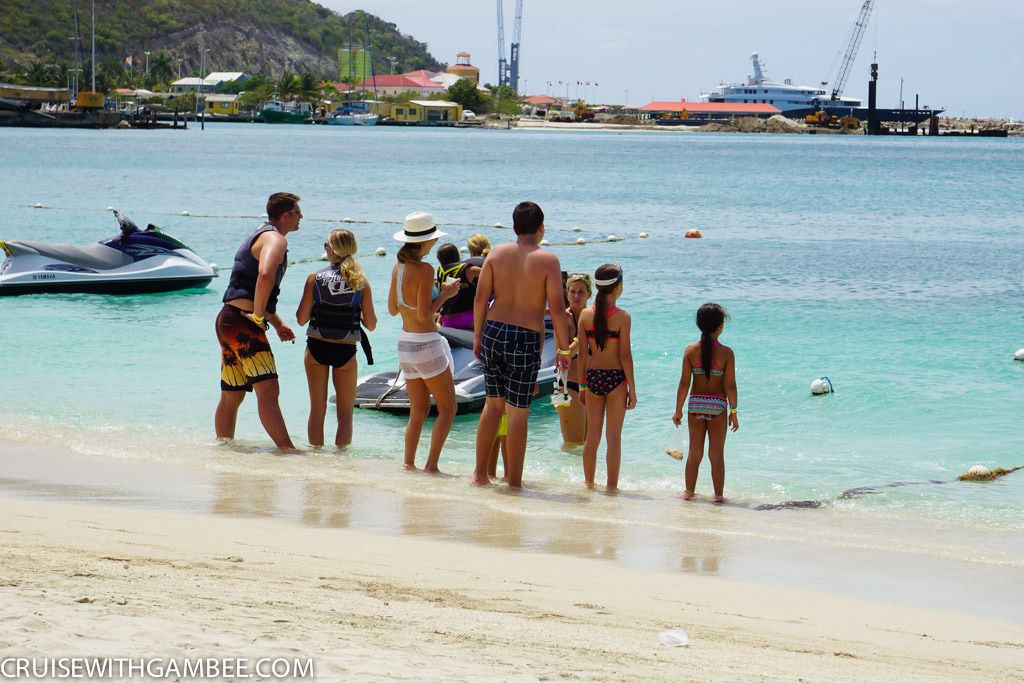 I went for a little walk, and to check out the options for food.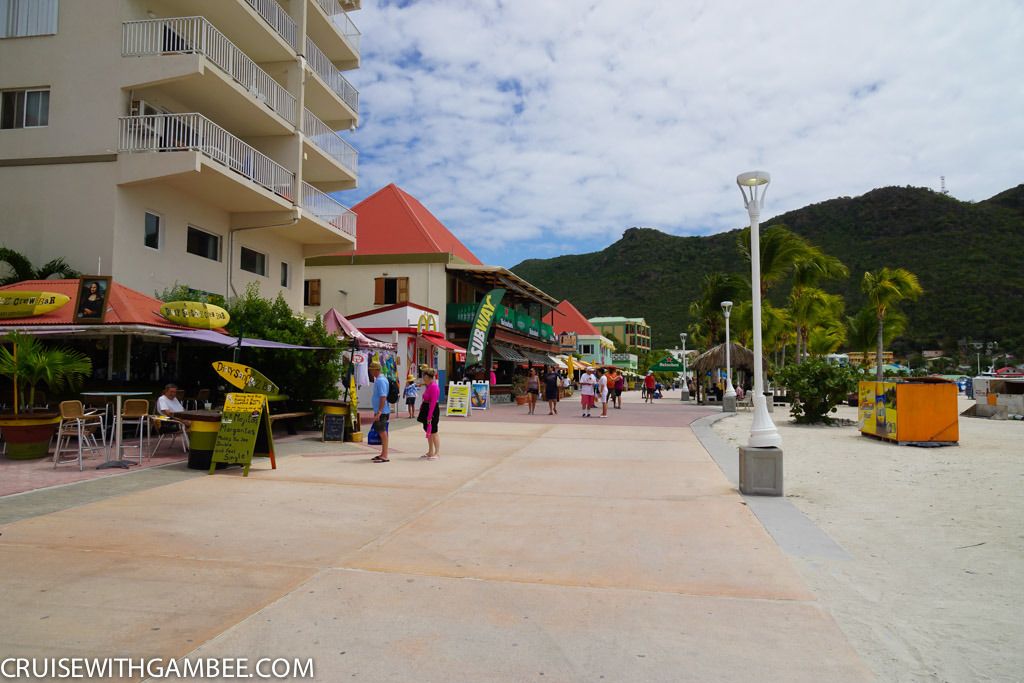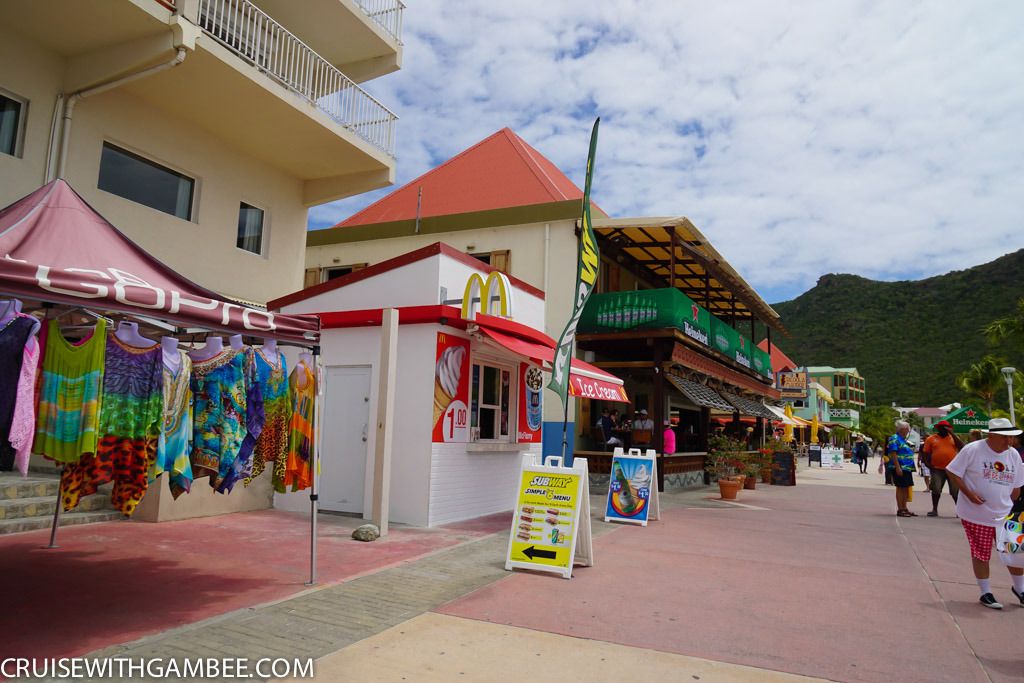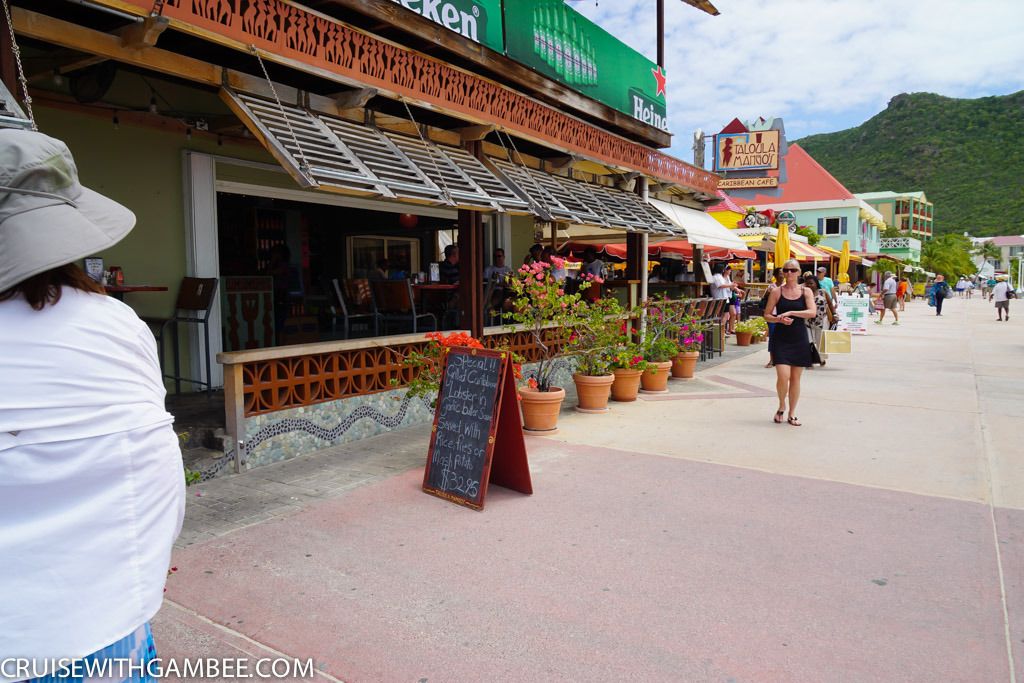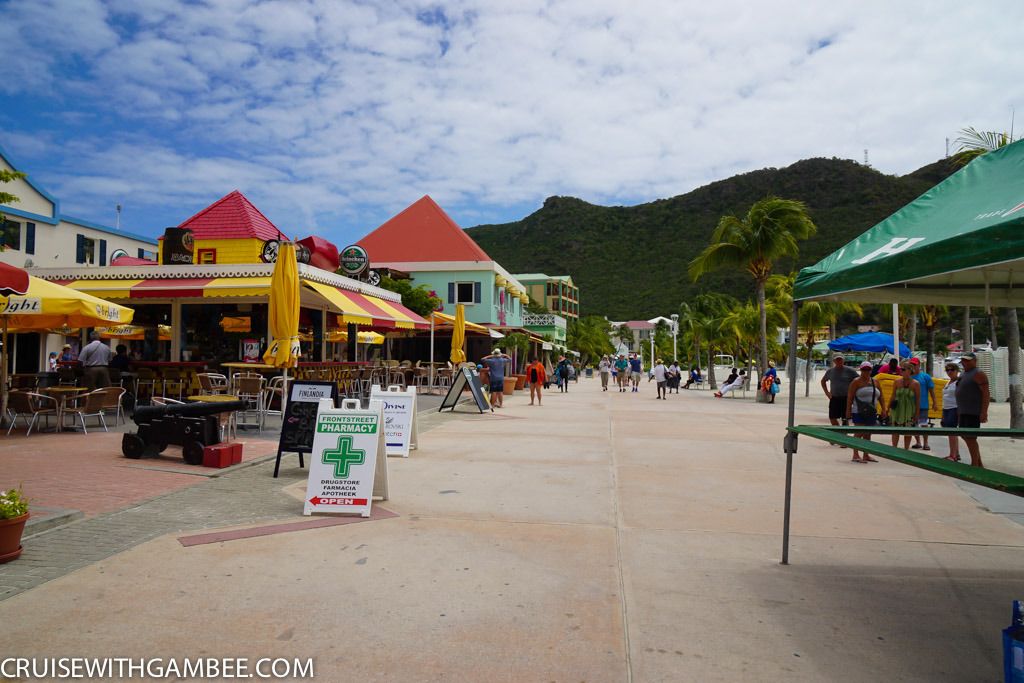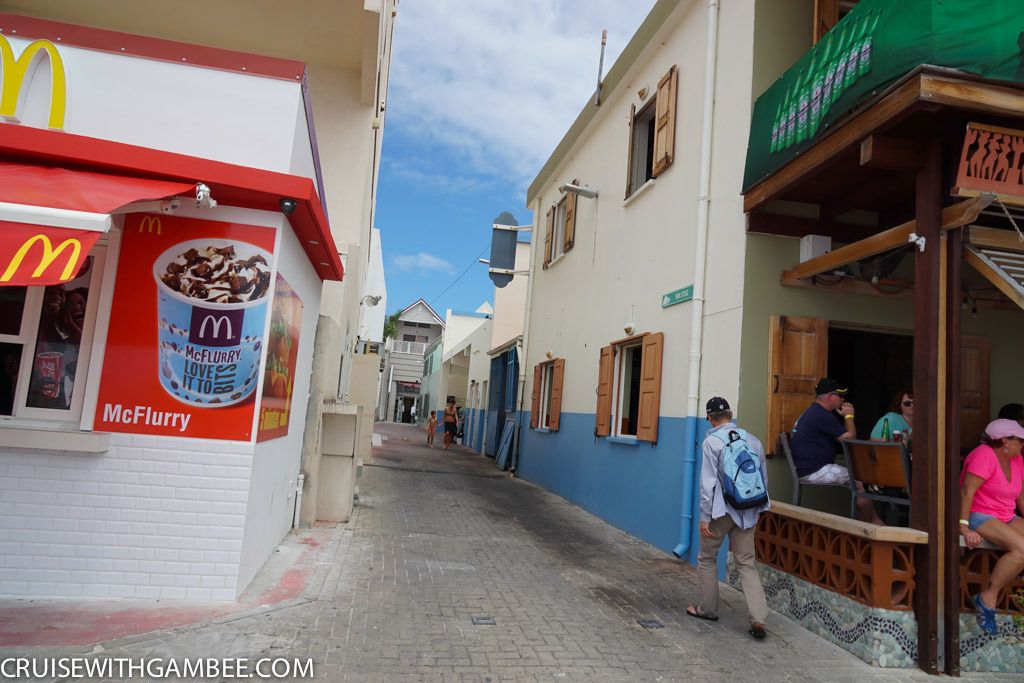 I thought this was quite funny
. Read both signs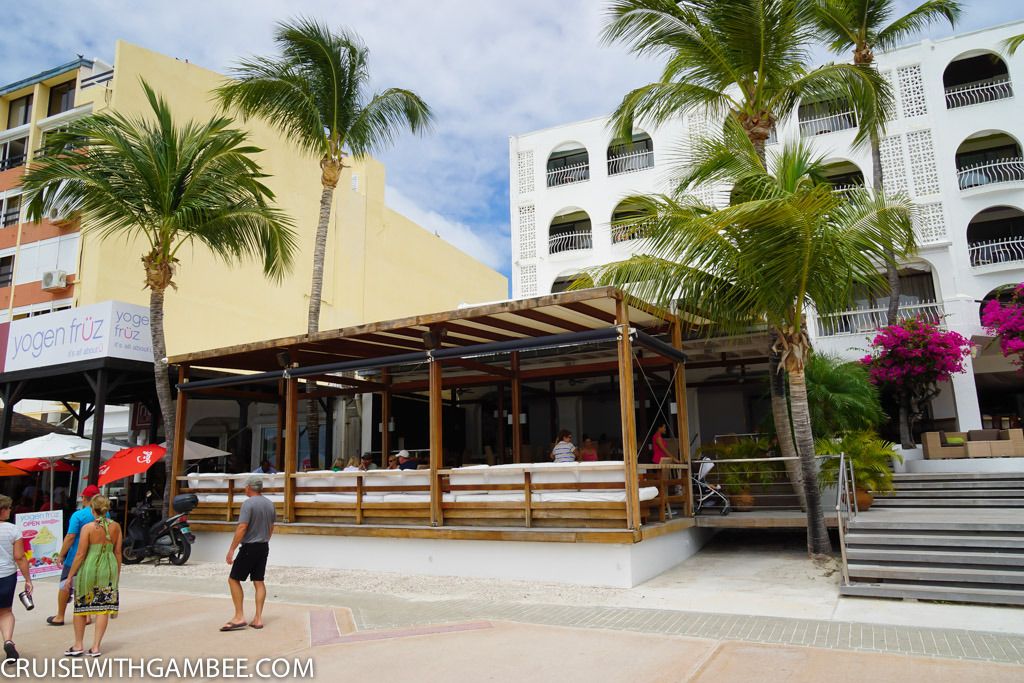 This is the Holland House menu.
Back at our spot I told mom that the prices of Holland house were quite pricy. And nothing really called my attention, well, who I am kidding. Lots of things called my attention, but mom was paying and I was not going to make her pay those prices. I suggested subway, even though I dislike subway. In reality we only needed something to hold us over until we got to the ship.
The weather was a tad cloudy.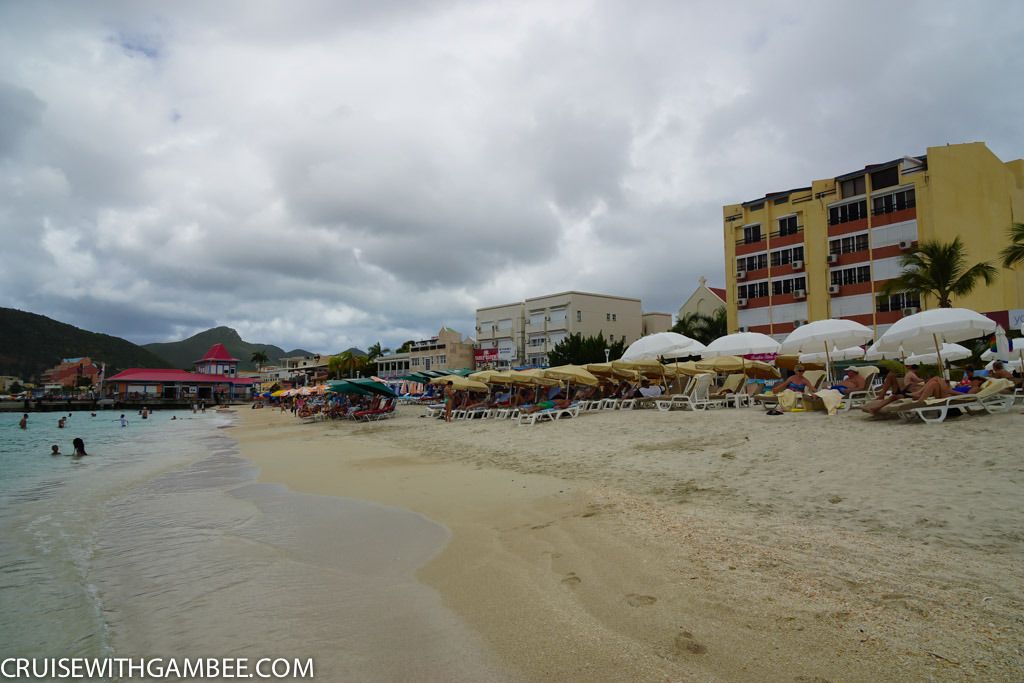 The water taxi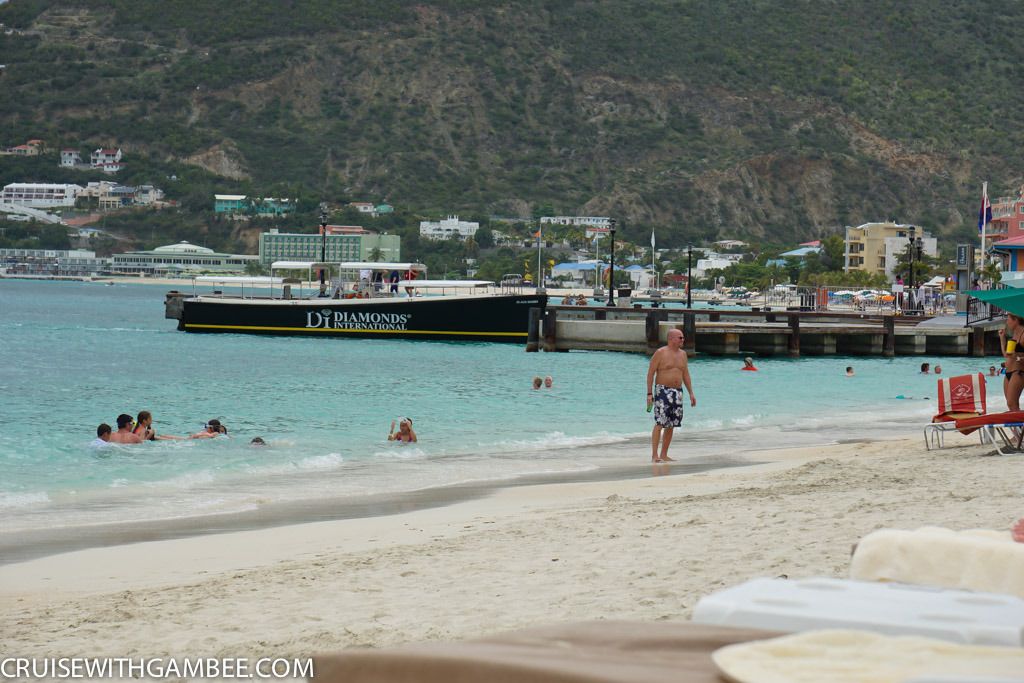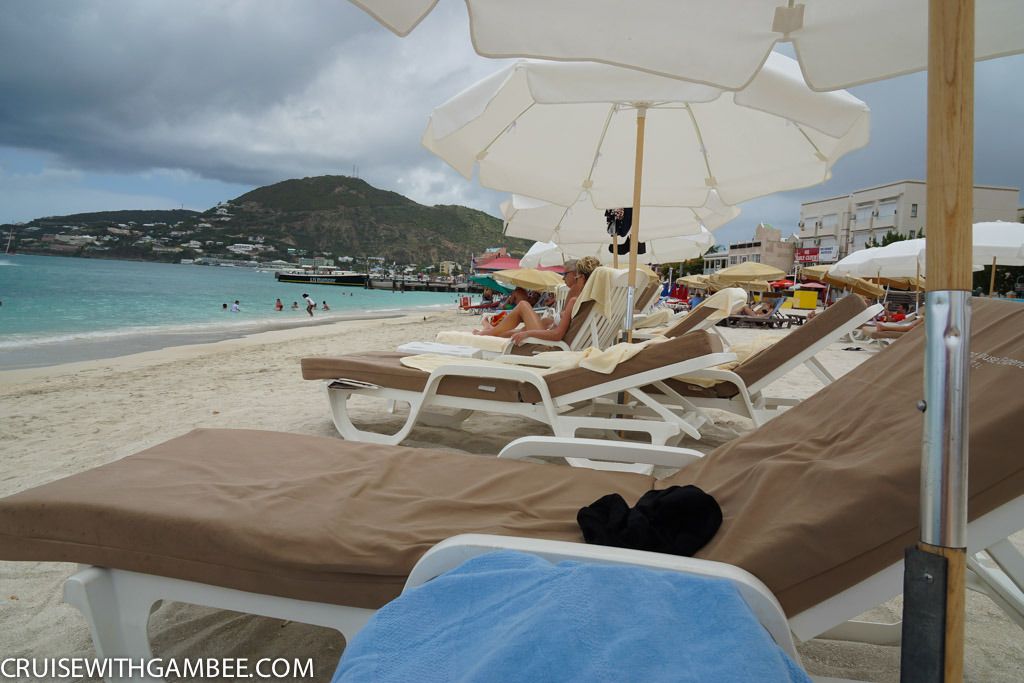 Mom got me one of the see double and feel single margaritas, not that I needed the later part, lol. But I was more than welcoming the seeing double part. She also got us a tuna sub, which we shared.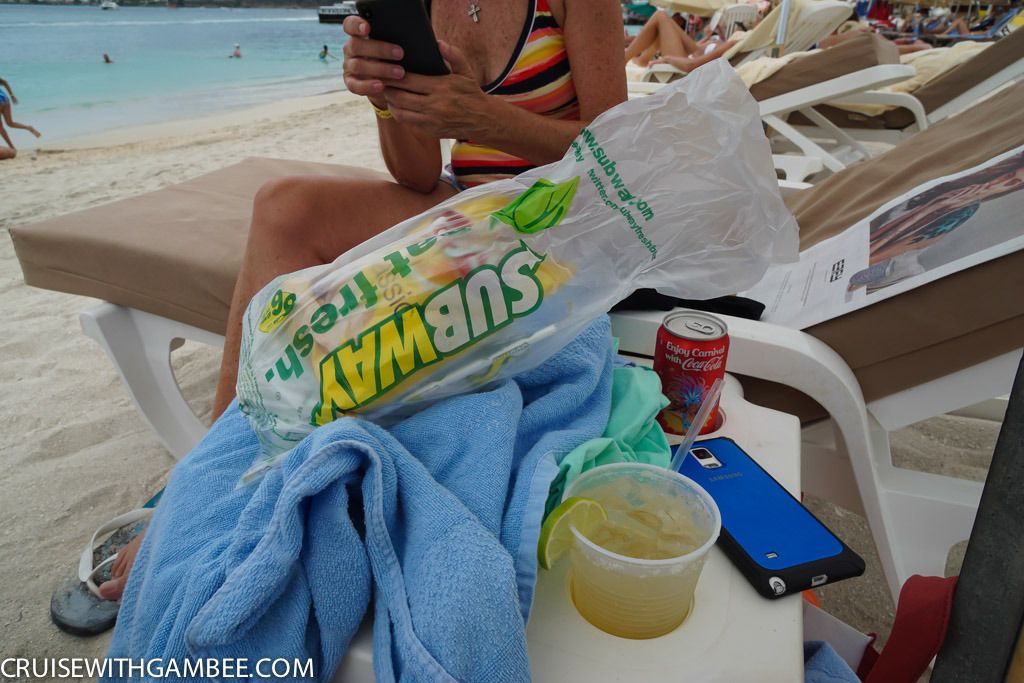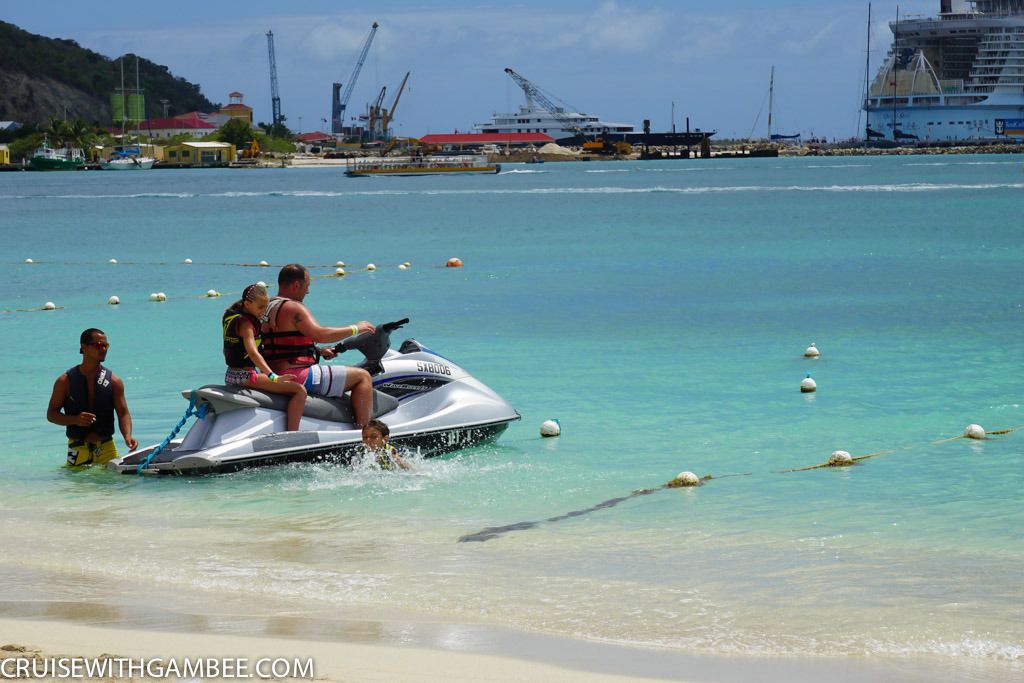 Just relaxing.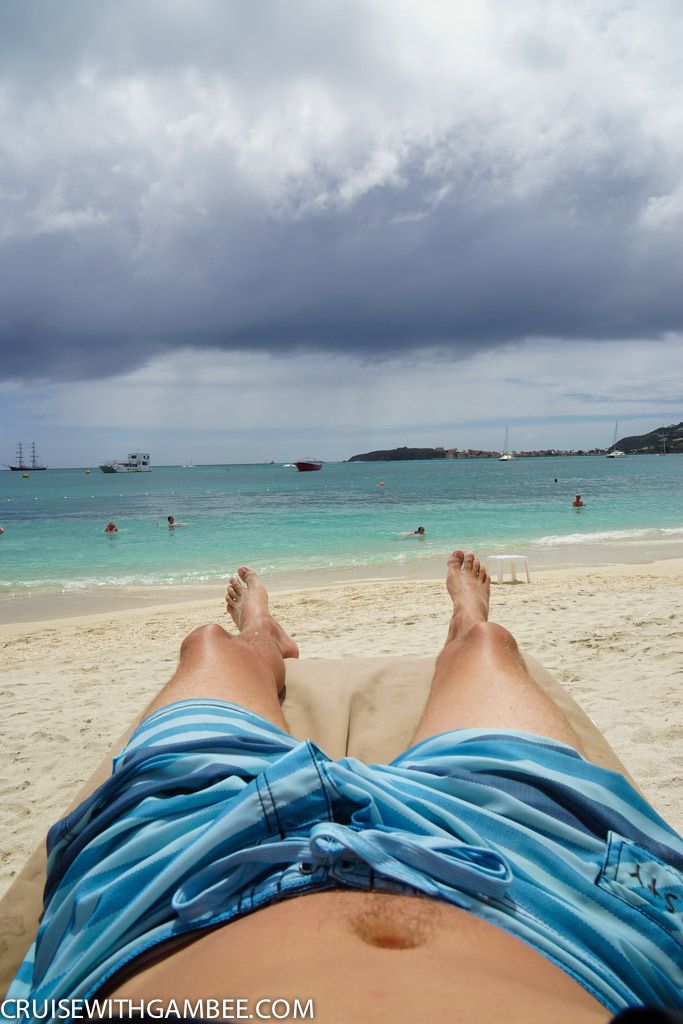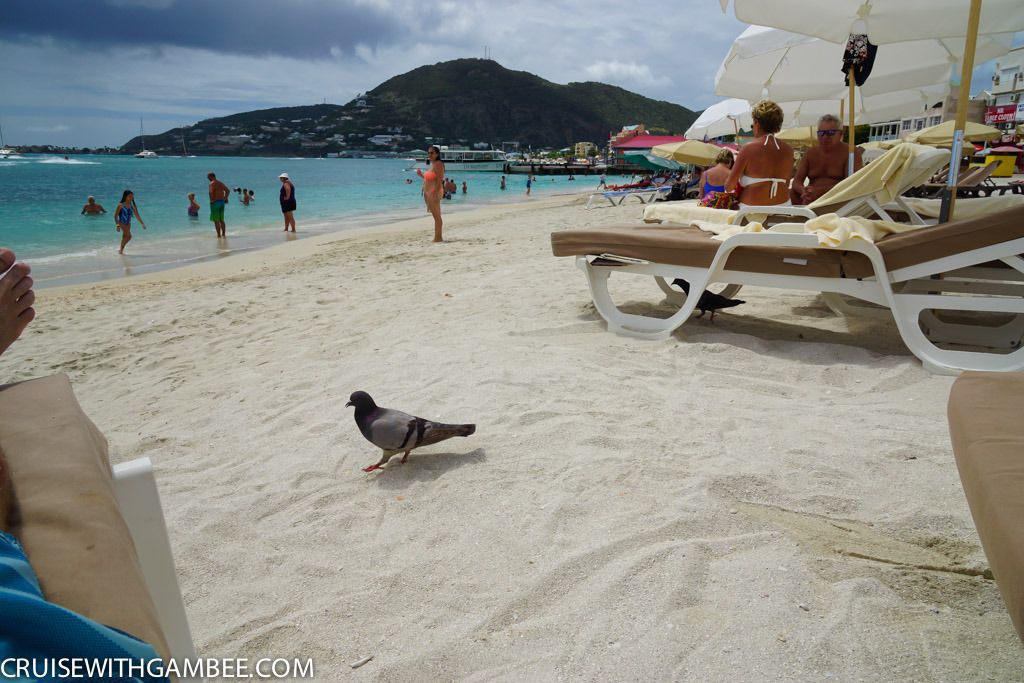 At one point it rained for like 5 minutes, it actually was perfect to cool me down. The regatta racing was going on another run, I highly recommend that shore excursion.
A long island for me.
And miami vice for mom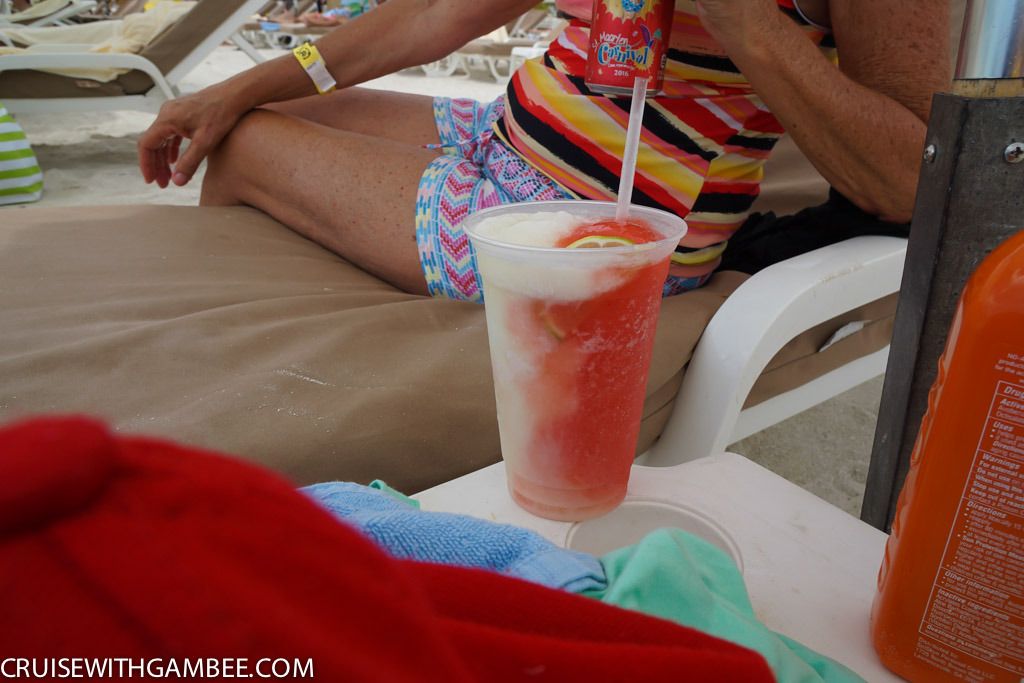 Mom grabbed a paper and it had all the yachts that were currently on the island. A fun read for me. How sad that you build that amazing yacht and he did not get to see her sail. This is just a reminder for us to enjoy every second that we have on this earth with our loved ones. (Talking about Venus, Steve Jobs yacht). I wish I got to see Eclipse, next time =)
And remember this pic, because I would pay dearly for this. Damn sun!
Those 2 kids came around asking for money to fund something in their school, and of course they knew who to ask for money when they saw the guy with 1 drink in each hand
. That said, I have a soft spot for kids trying to fund activities to better themselves. Let's just say that I most likely made their day. Damn kids, my wallet took a hit that day
. The funny thing is that I have no clue what they were asking money for, they had a folder, with something about their school.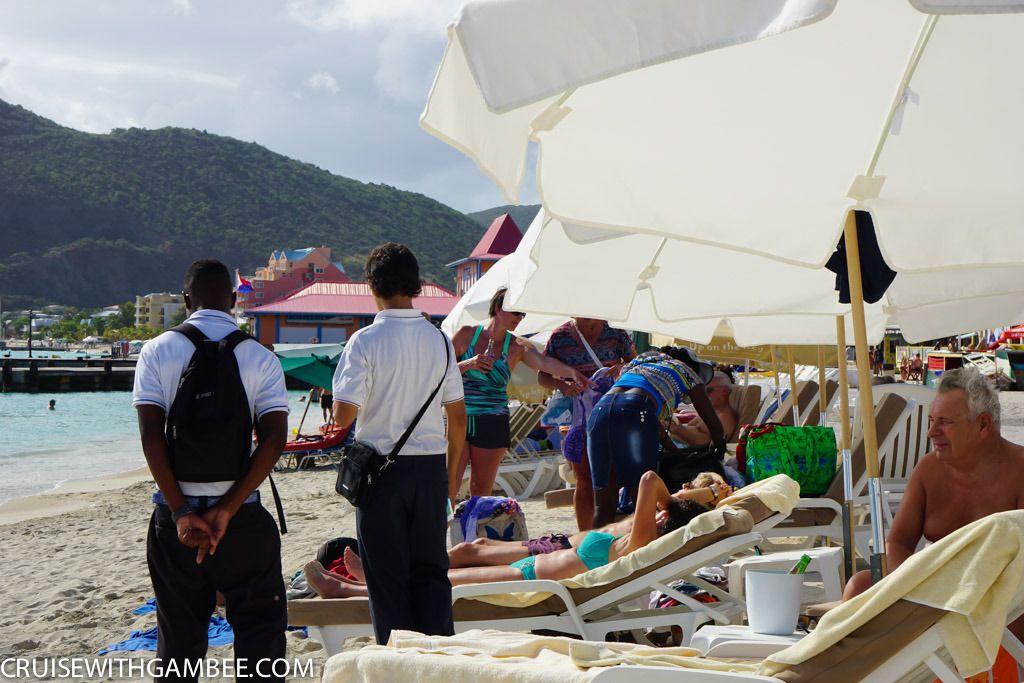 I think mom said that she wanted to go back to the ship, so off we went.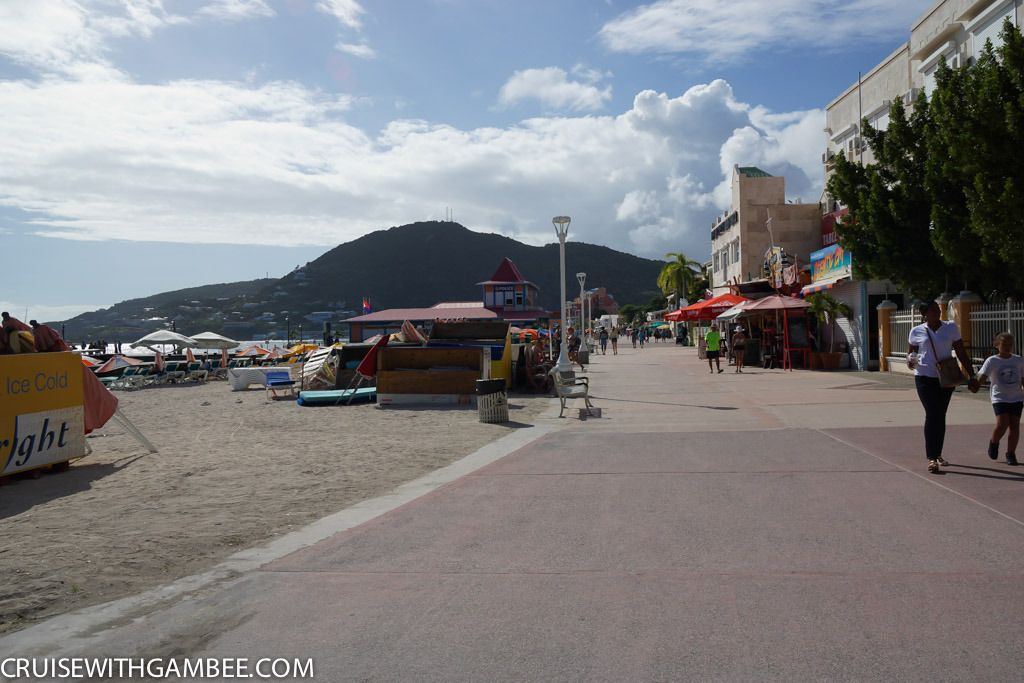 What an amazing day we had at Holland House, highly recommended! No, wait, never mind. I want this place for myself. It was horrible!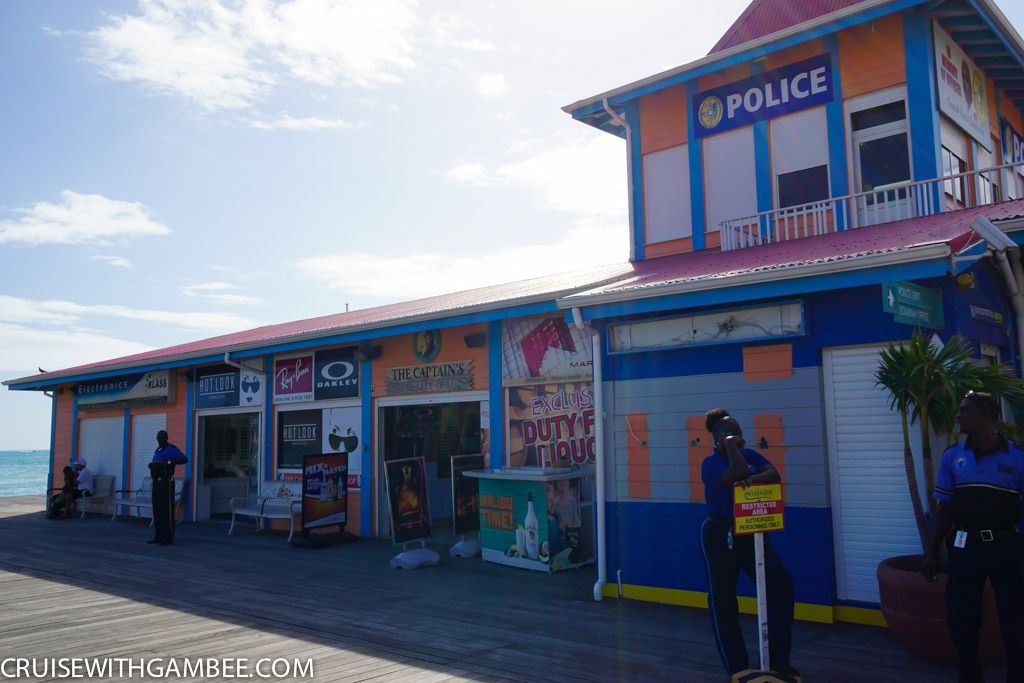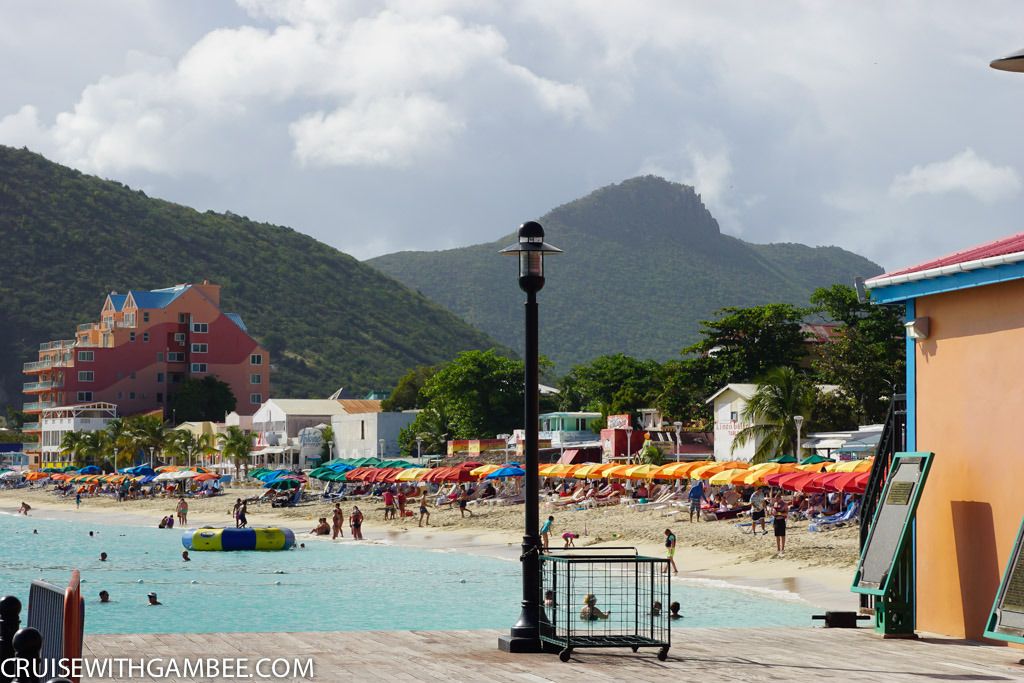 The water taxi runs very often. No need to worry.