We waited for the tender to fill.
They sell beers, water, etc.
It fills up quickly, I was a little concerned about mom getting sick, but she said she was fine.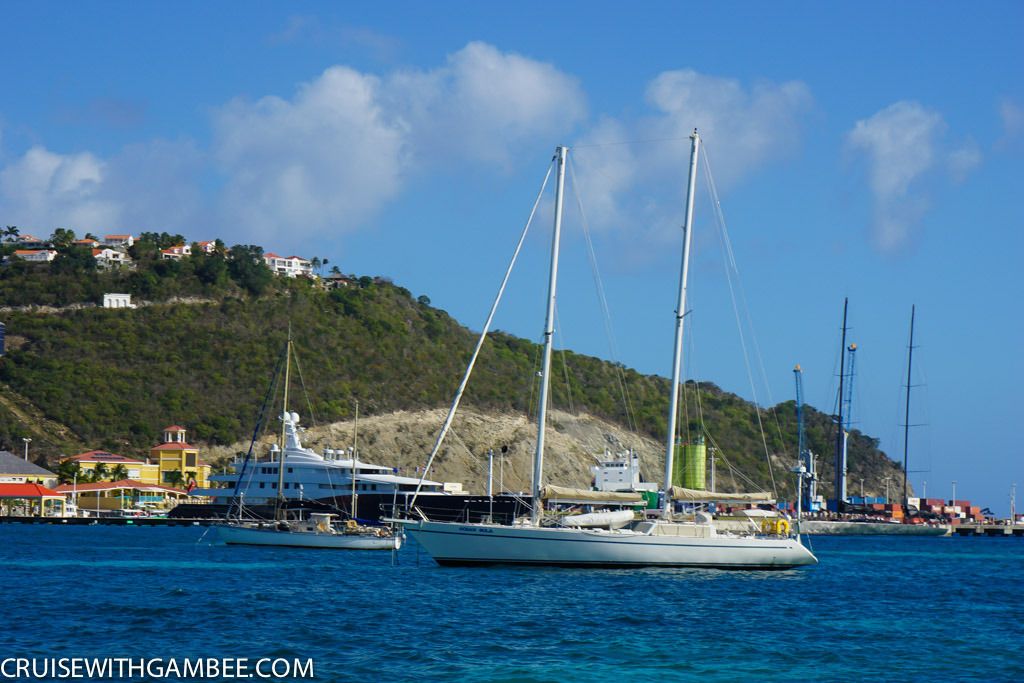 I have been saving this for now. But since I was in Holland House, I saw another huge sail yacht come in. But this one had two masts. I was hoping she would stay there for me. I was so excited to see her when we were arriving.
And there she is, all mine!
I was running a bit low, it is a dangerous situation to be in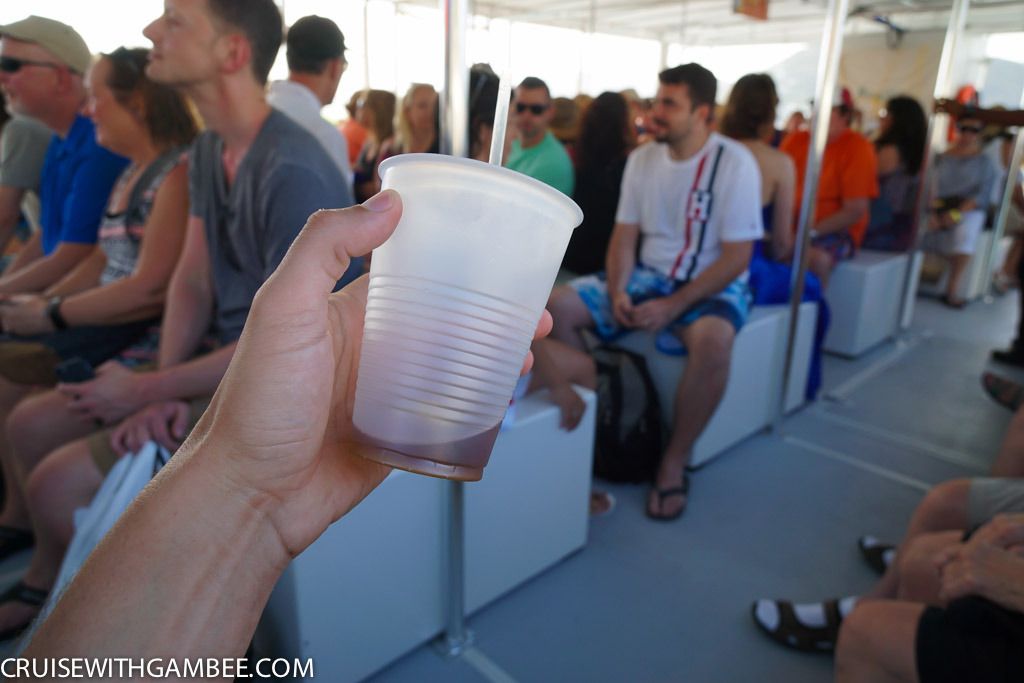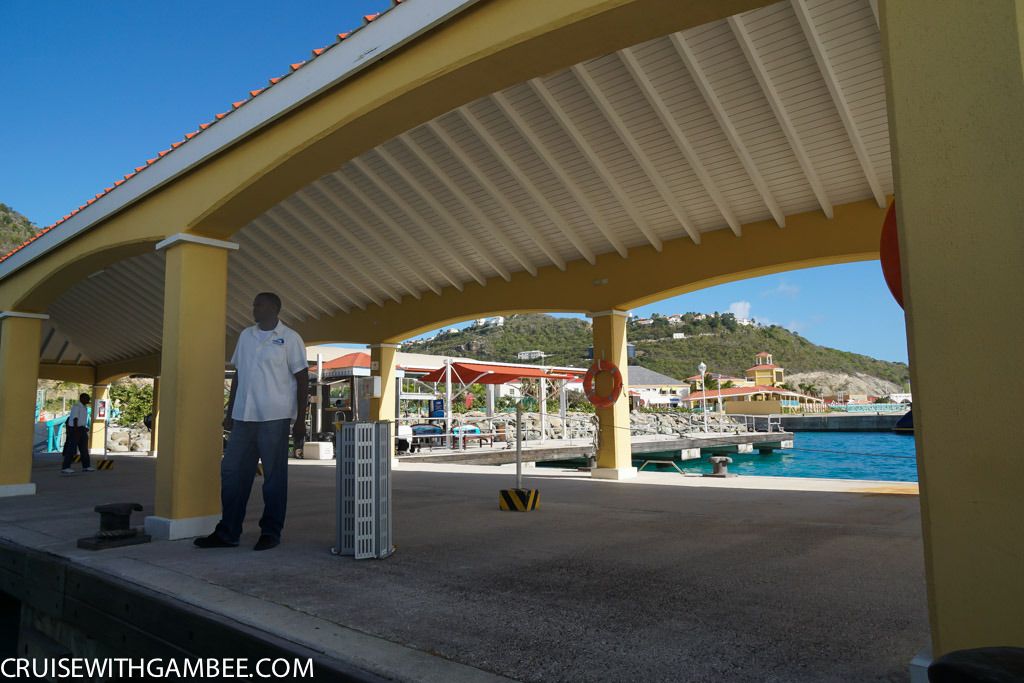 When I got off, I told mom, I wanted a better view of the yacht, so I walked to the end of the pier.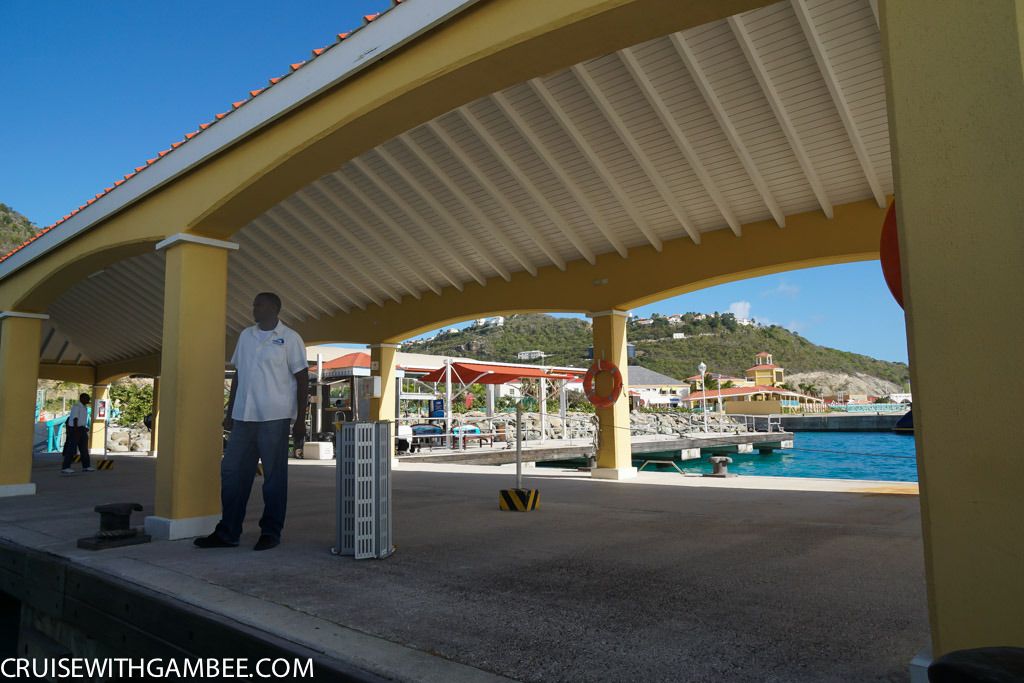 Are you kidding me, just look how wide she is!!!! I was in Haven once again!
These are the moments in life that make me happy. I just want to enjoy the view and make the most of these short vacations that I am blessed with. What else can you ask out of life? Beats me.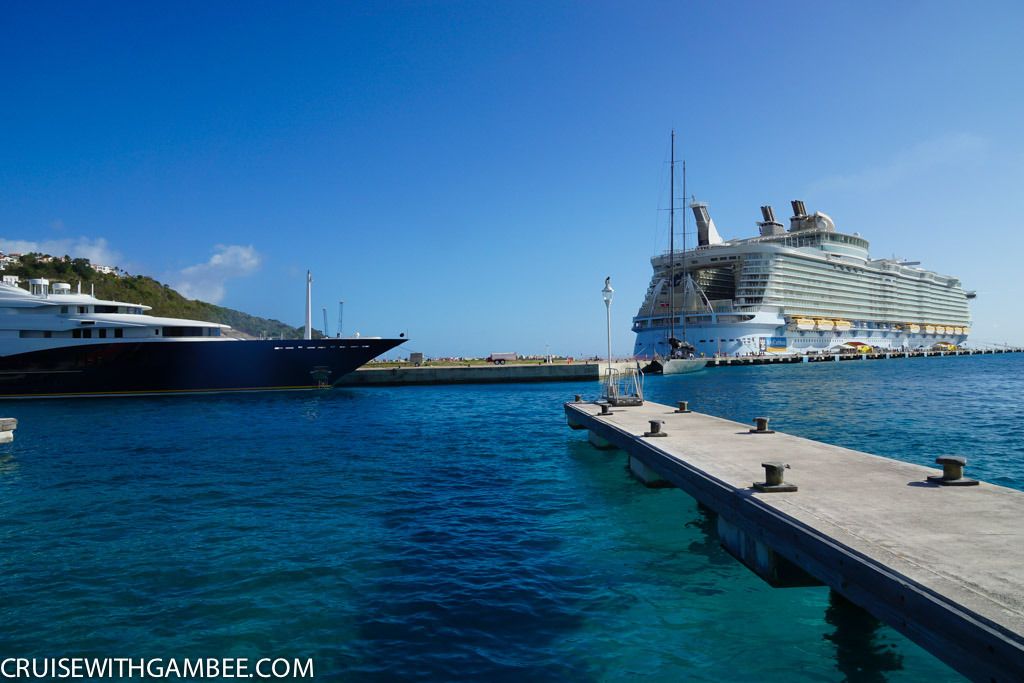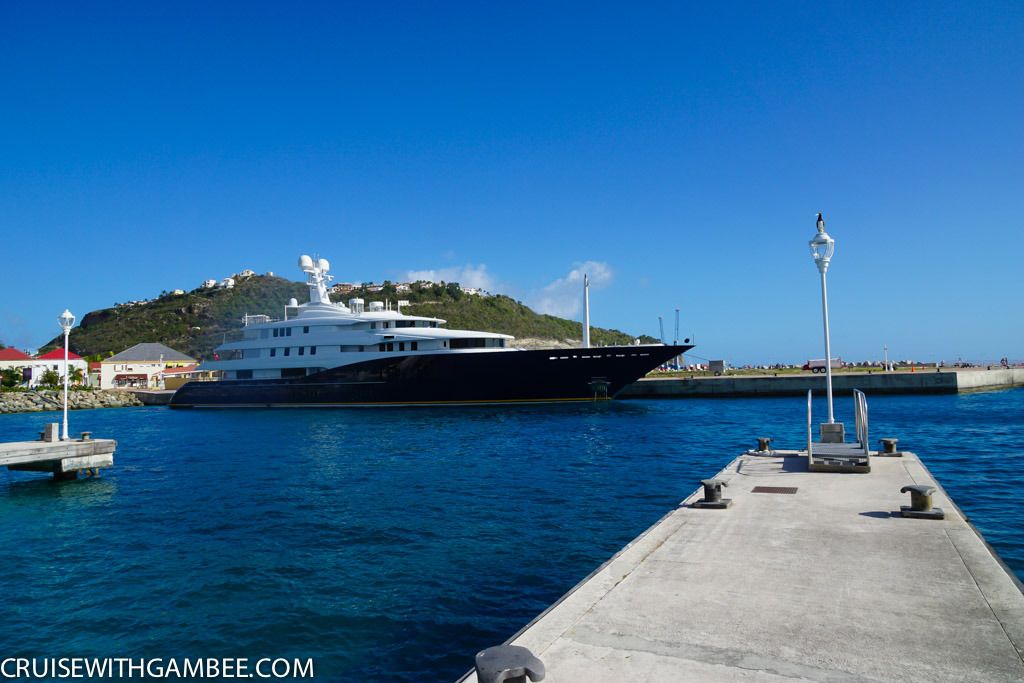 She is pretty, but wind propelled vessels have my heart.
What else is there to say?
Maybe "A" should have used that paint, because it was reflective as hell!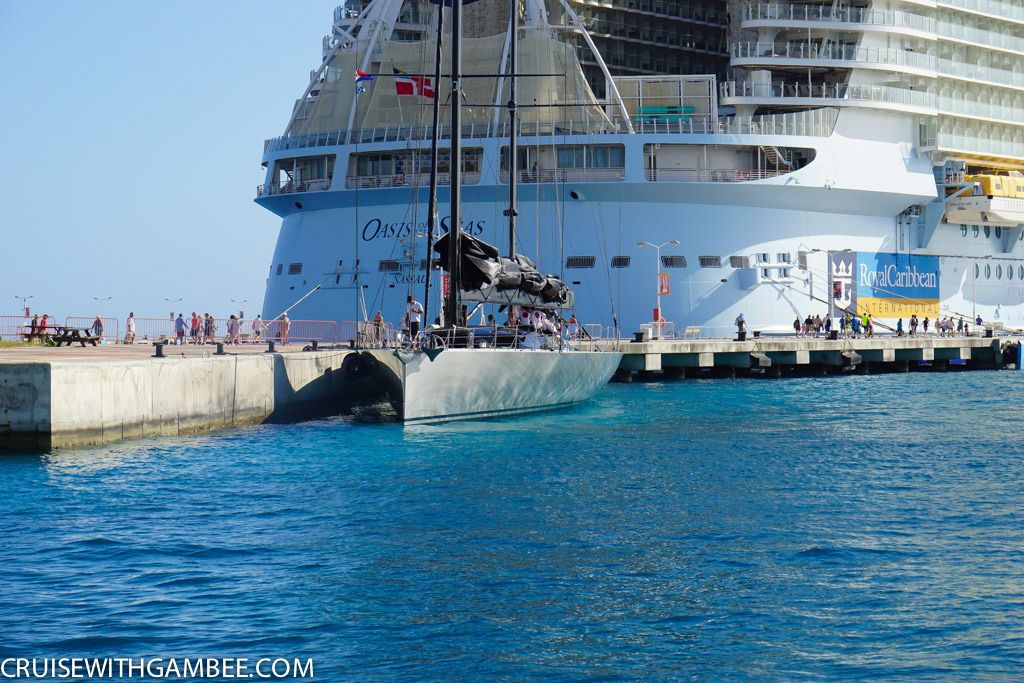 By the time I got back the entire boat had unloaded and mom was waiting for me.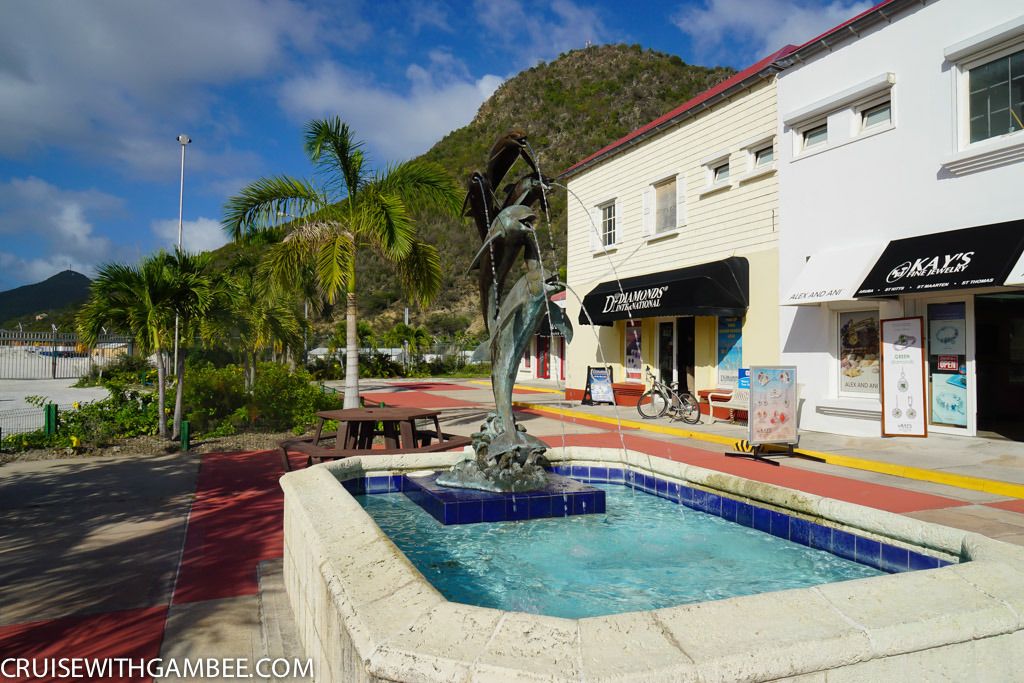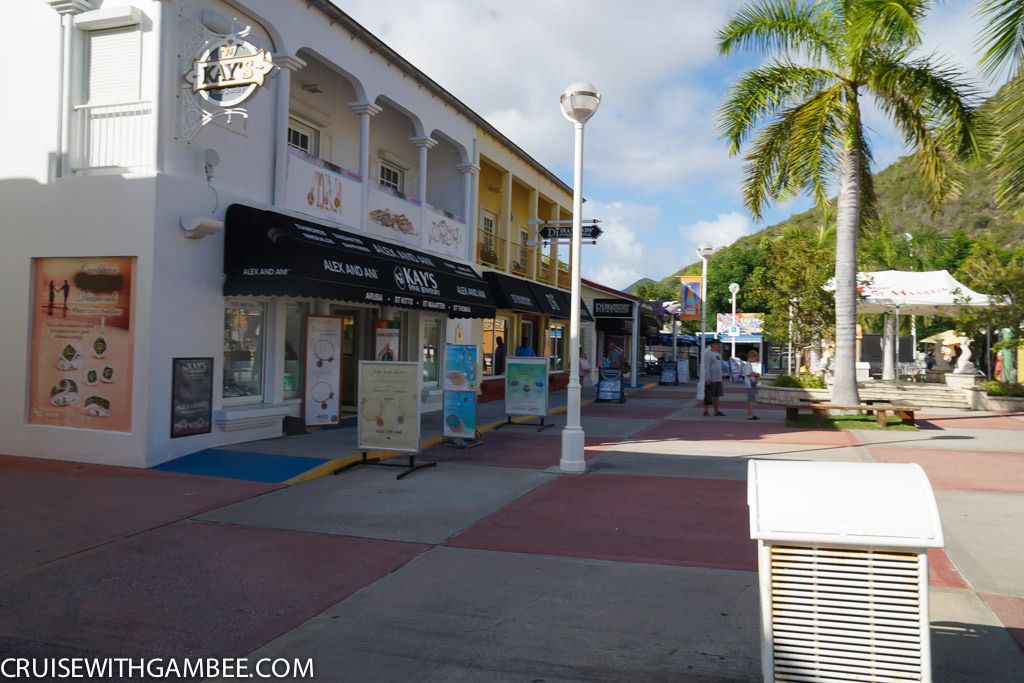 This is where I bought the memory card on our MSC cruise when my computer committed suicide. GoPro case? Nope, they did not carry them….
, oh well.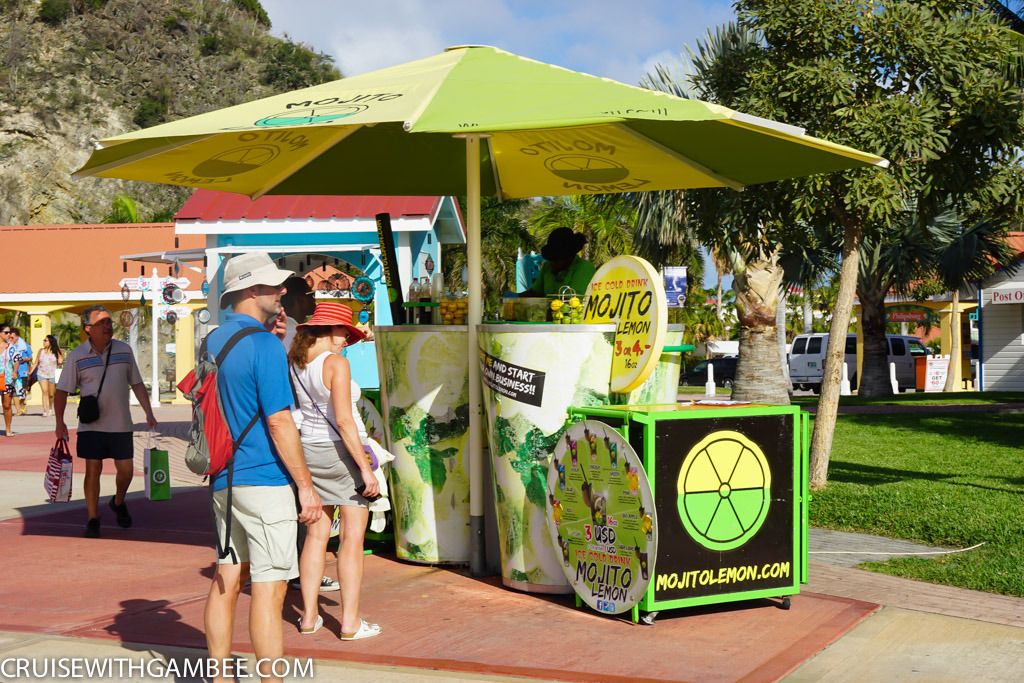 The sun was ridiculously spicy!
And there she is!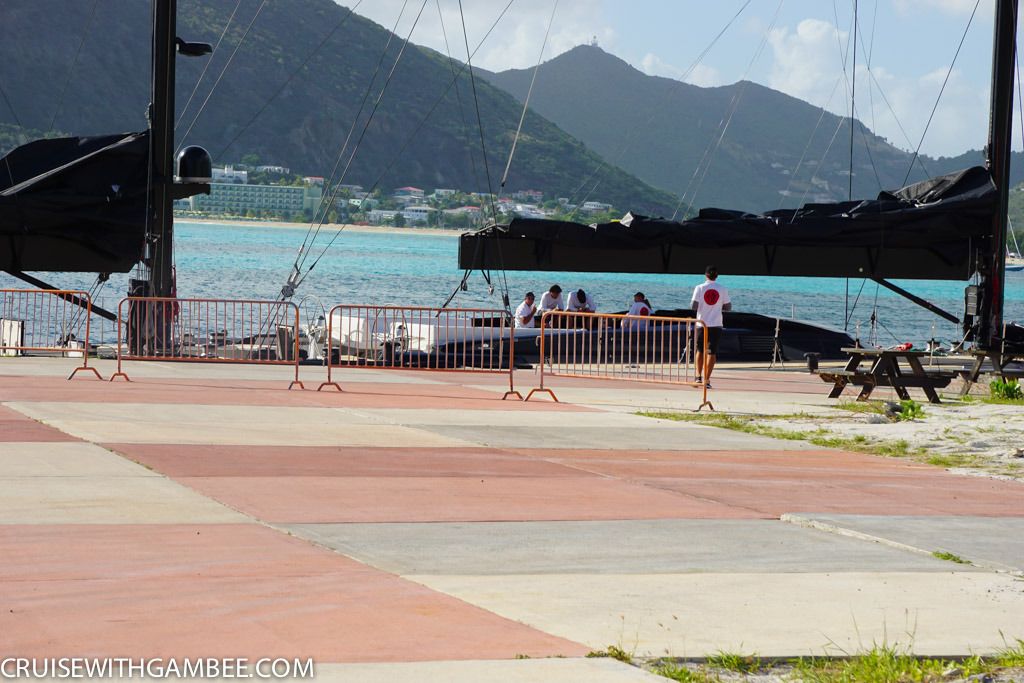 Her name was Samurai.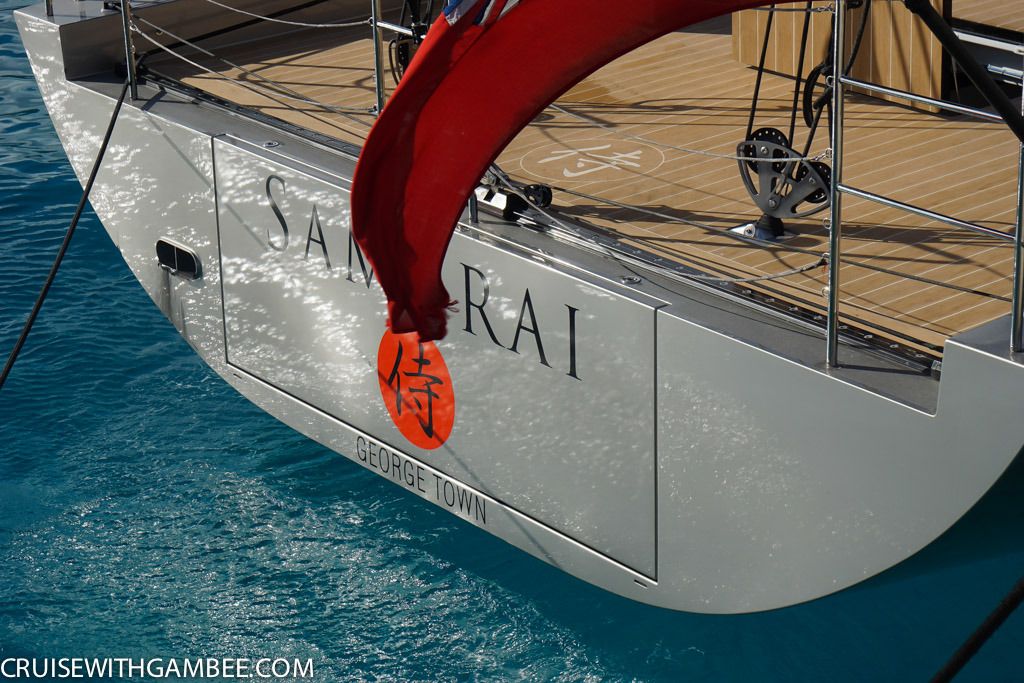 I don't care if you're a yacht lover or not, you can't tell me that is not one amazing vessel!
Well hello there, mind giving a tour?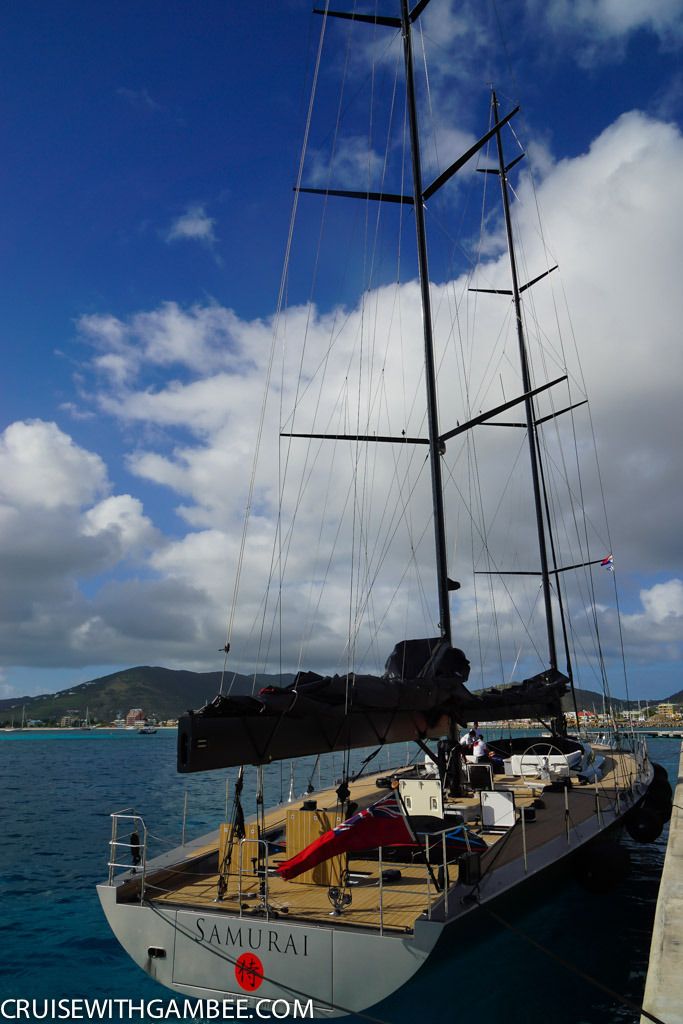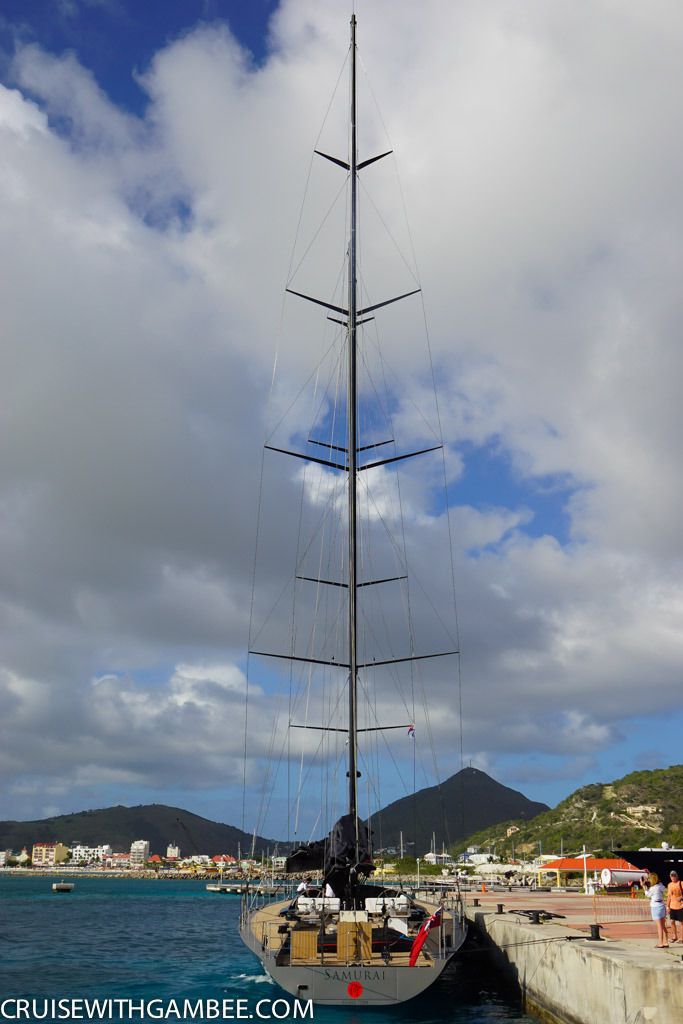 And back to Lady O
Back towards Oasis we went.
So happy to be back on AC grounds.
Tuesday? You don't say.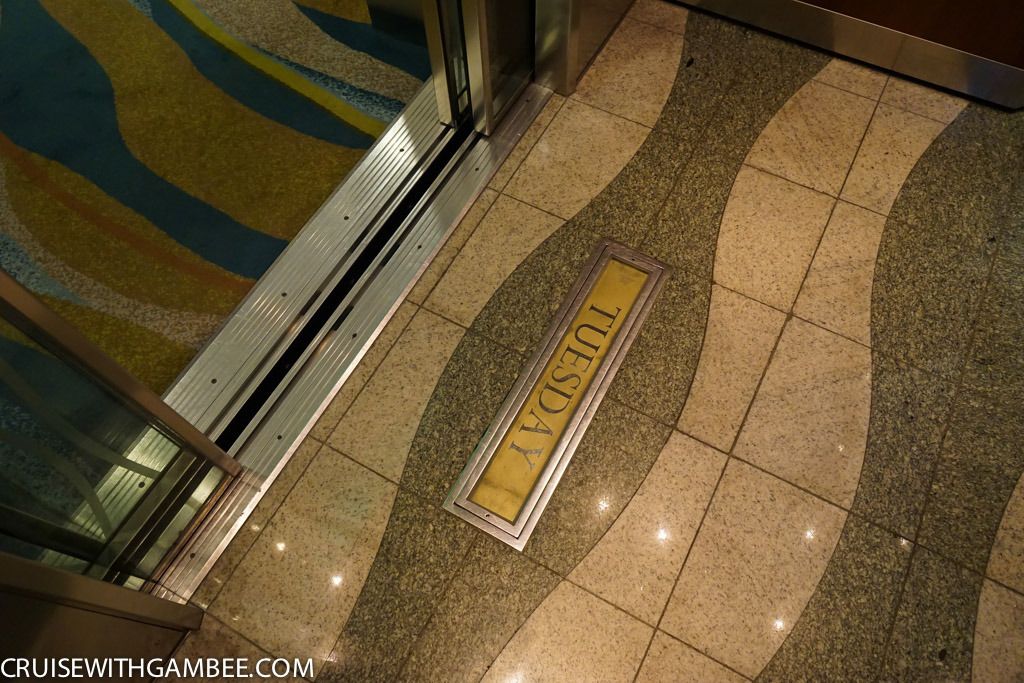 Our new view from the FWD elevators. Much nicer than the AFT ones.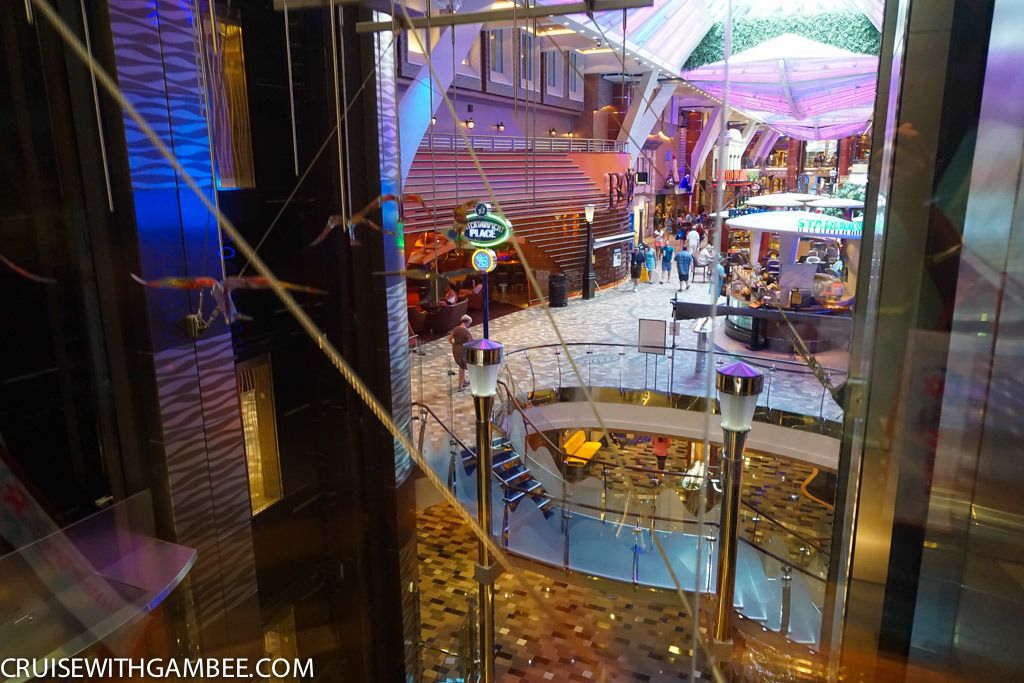 The Tv was a different brand, and the power button of the remote control never worked. Did I care? NO WAY!
The AC in this room was like night and day when compared to the other room. This one I actually had to lower to nearly half at night. Instead of sweating like pig like the other one.
Our happiness could not be put into words! This was after all my mom christmas gift, and I wanted her to enjoy it the most she could. Sure, it was a struggle, but hey, at least we got a good story to tell.
Check out that view!
We were so happy that we did not have to deal with them any more.
We went to the jacuzzi for a little while to celebrate our victory!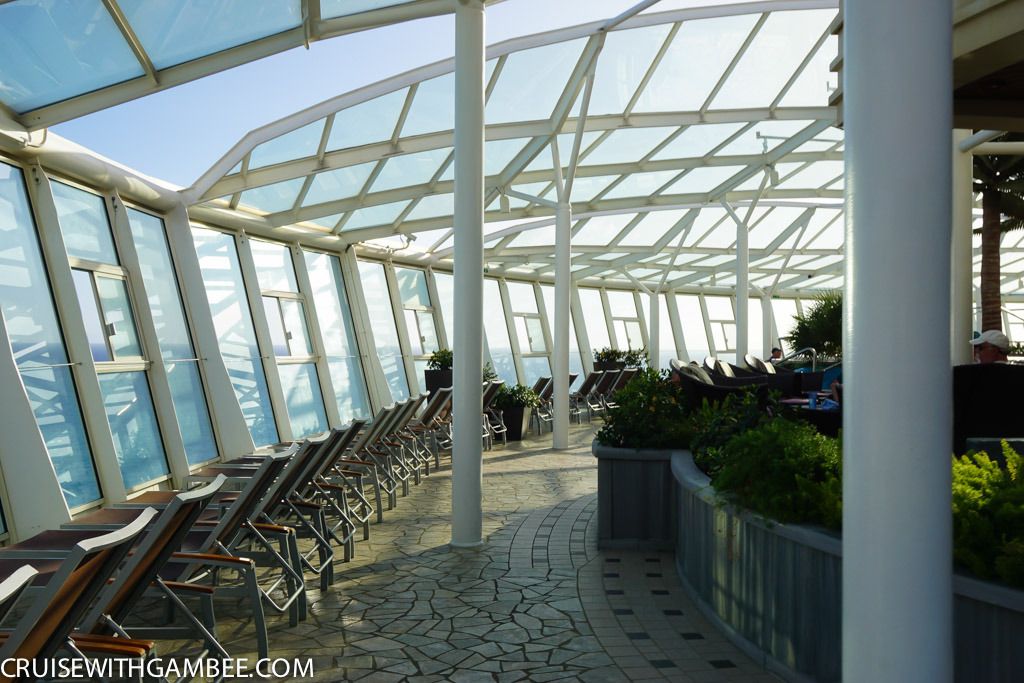 I got myself a refill. It is not a victory unless I was hammered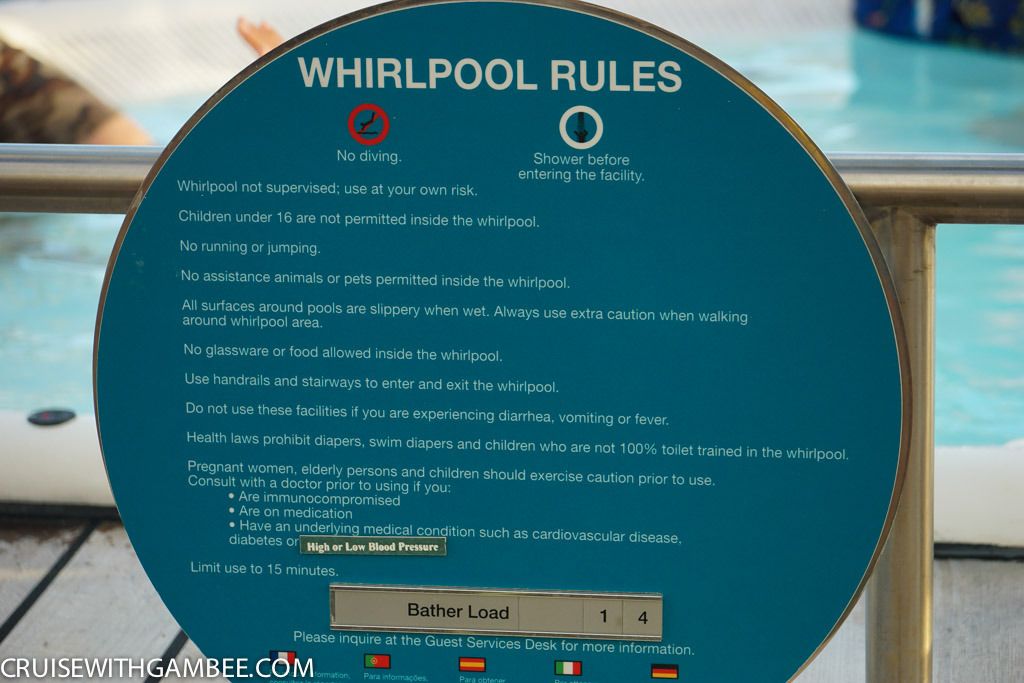 Mom with our newly found friends. They were such a nice family from Mexico. We talked a little, we truly had a great time that evening. It is such a great experience to learn about other cultures, although technically Mexican culture is not too far off from the Colombian one. They were traveling with a family of 20! How can you keep count with such a large group, I would think most people go on their own smaller groups. The kid came for a few minutes to tell his grandmother something, and then left.
I kept going back and forward from the pool to the jacuzzi. It was quite hot in the jacuzzi.
Then it was sail away time.
This is just amazing! I was having a blast taking pics.
Golden Hour!
Is that Eclipse? Most likely not, but it does not hurt to dream.
Everyone enjoying the sunset.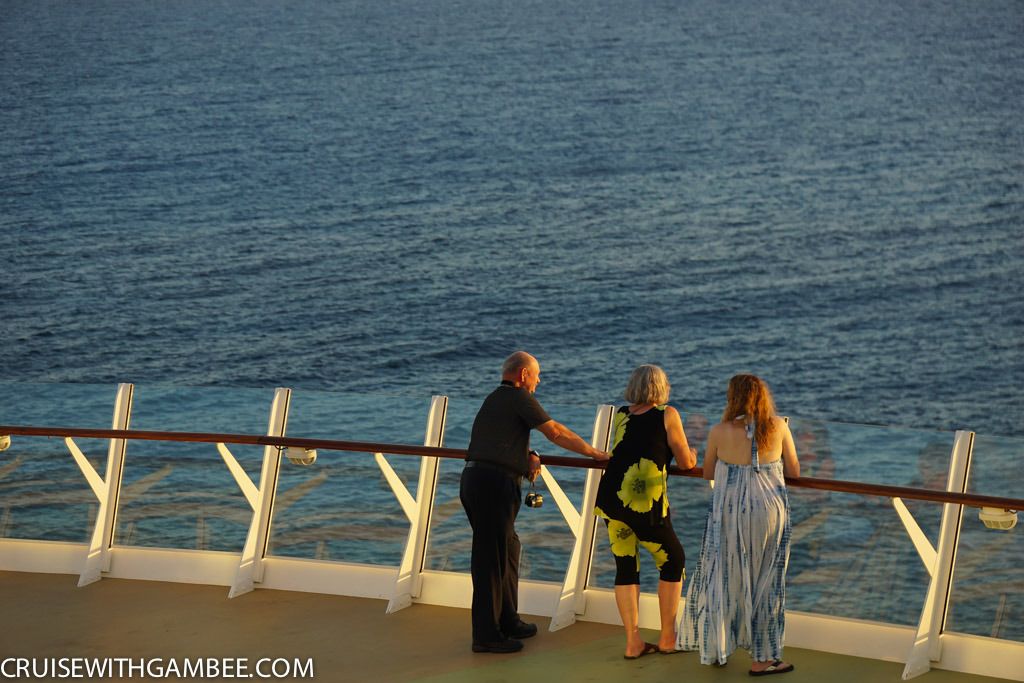 I will let the photos do the talking now.
Back in the room we had this little guy waiting for us, and welcoming to our new room.
A rooms down some folks were having a great time. And they were loud as hell, love it! Nothing better than seeing others enjoying themselves.
We passed a smaller cruise in the distance. What is it? Azamara?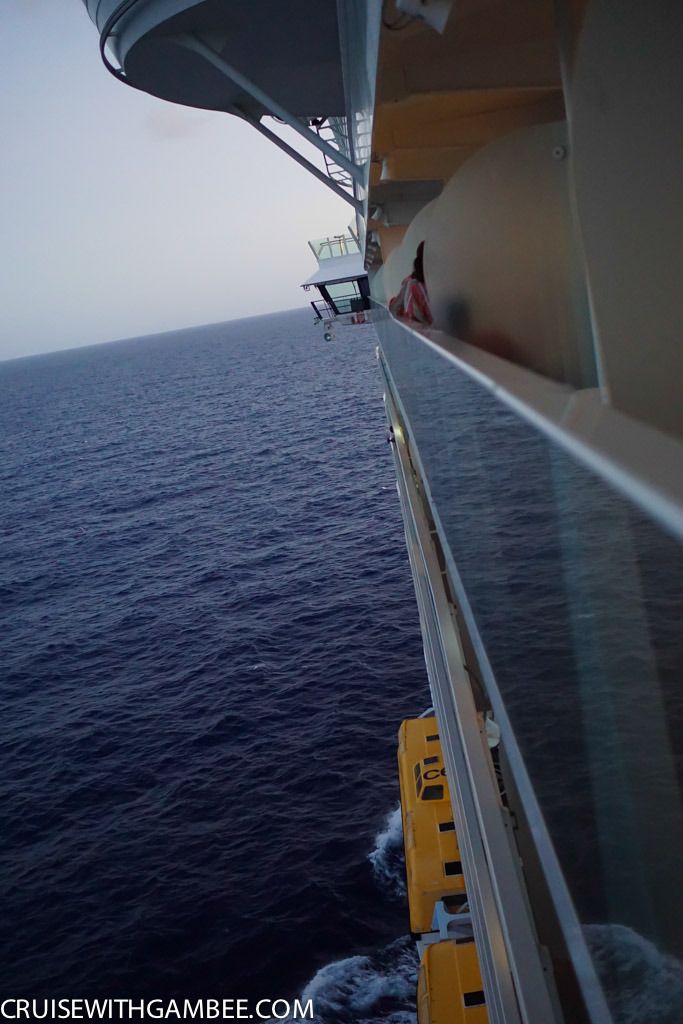 I moved our little friend. I forgot to mention I nearly avoided a disaster when moving rooms. I place the bottle of wine in the computer bag. The bottle was corked, but the cork was one of the soft ones and it spilled some of the wine. Thankfully, it only went in the bag, and not on the electronics or lenses. I would have died, and it was 100% my fault….
BillOh? See, more lives than a cat