A tour with small boats had just returned.
You can see how dark the sand is on my foot.
As more people started to arrive, they lowered the jet skies.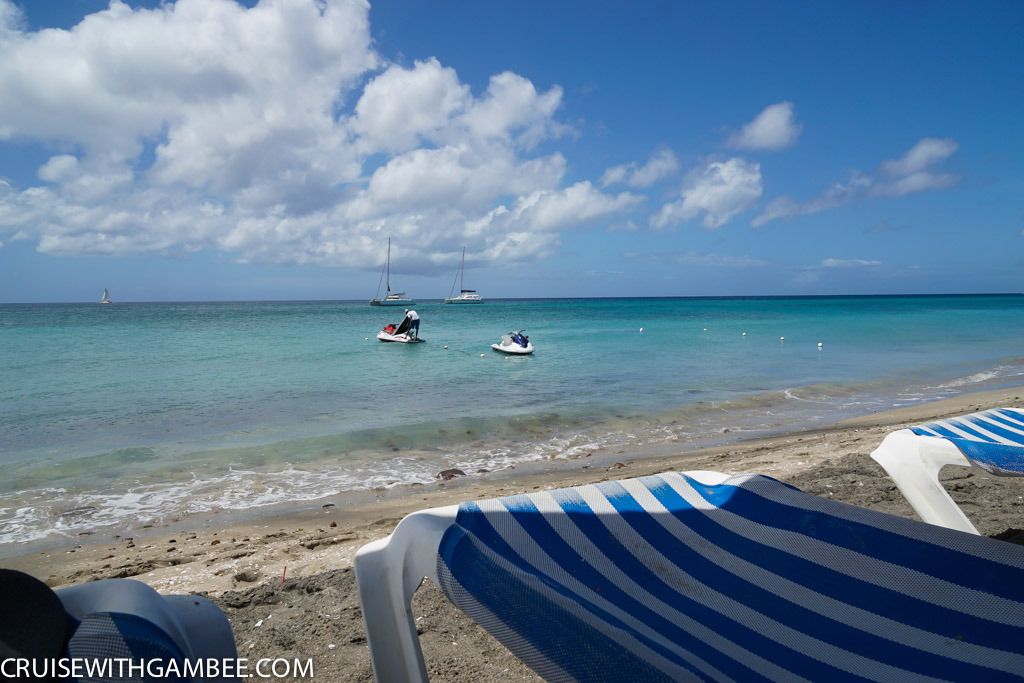 A few more people showing up. See? There's no erosion there. I had the best intentions of going in the water, but agian, it was too cold for spoiled Gambee.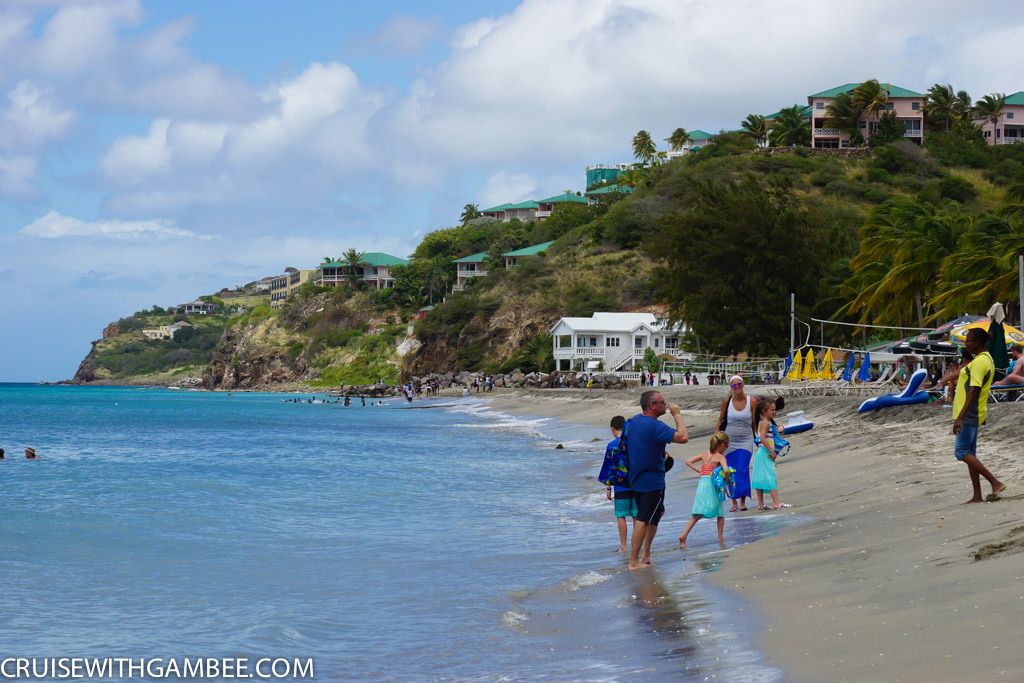 Not my favorite beach by a long shot. Actually, I think it was one of my disliked ones. I enjoy nice soft sand and not so steep. But mom was enjoying her beach day, so that was good.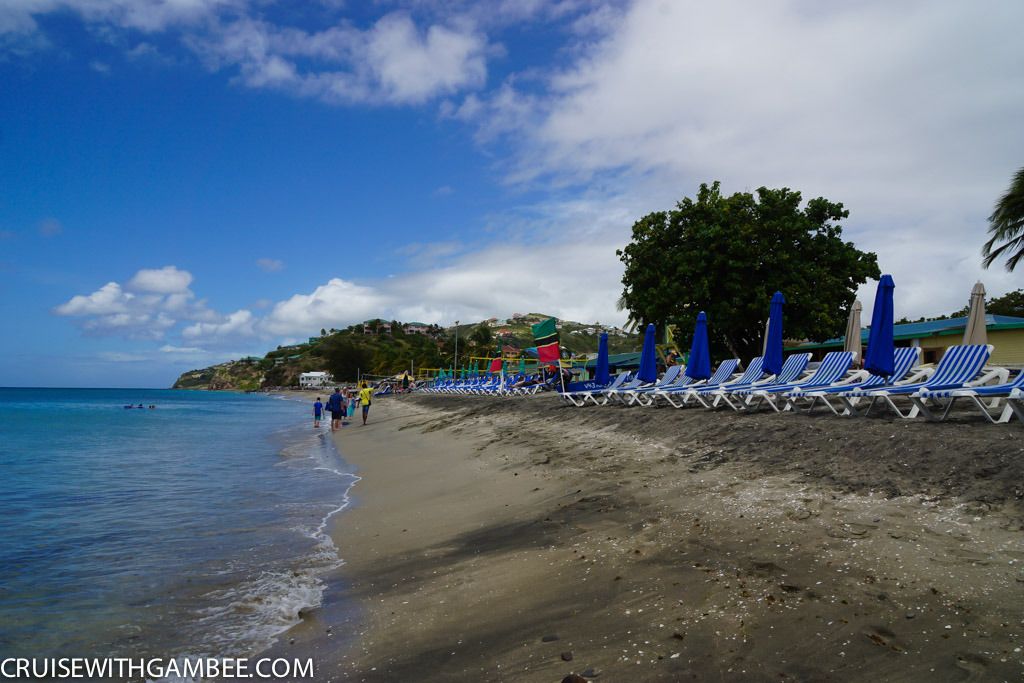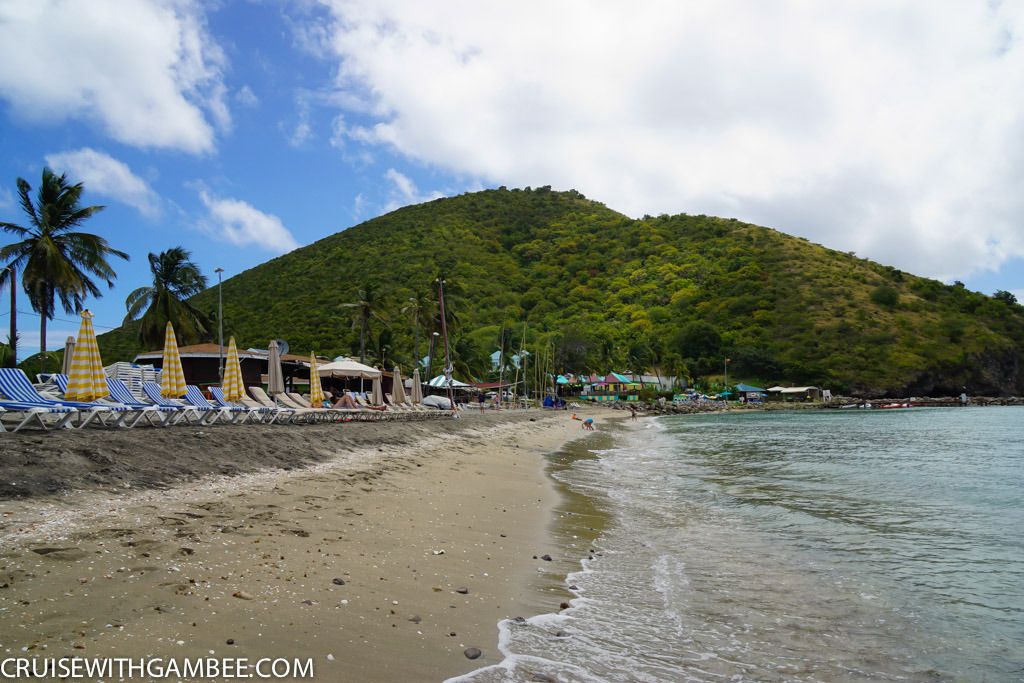 I tried getting some sleep, but I am such a light sleeper that it was a no go.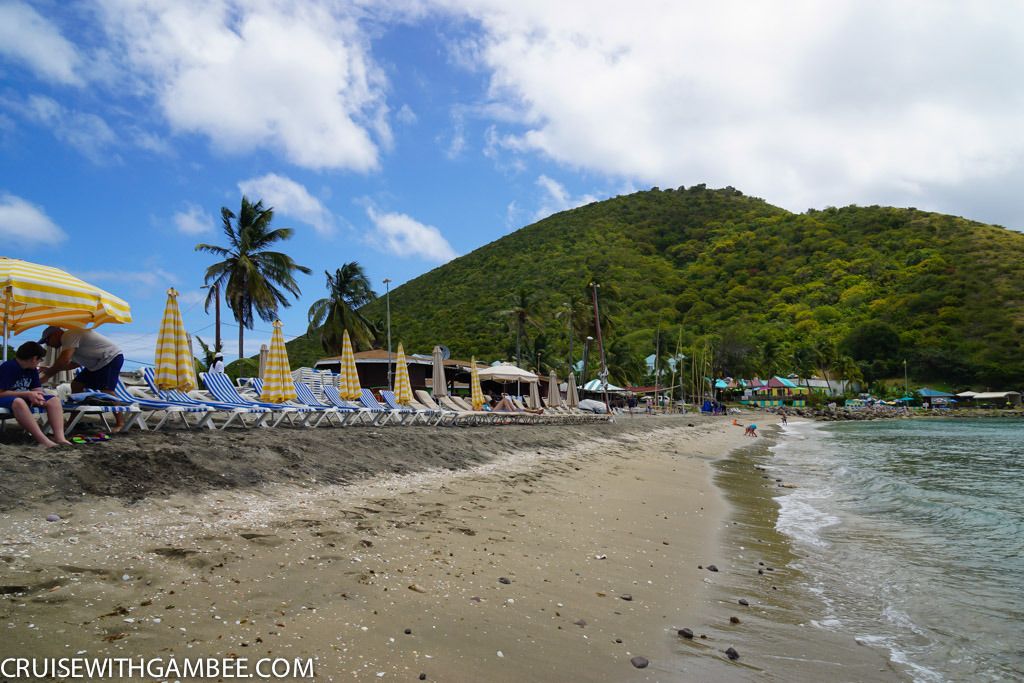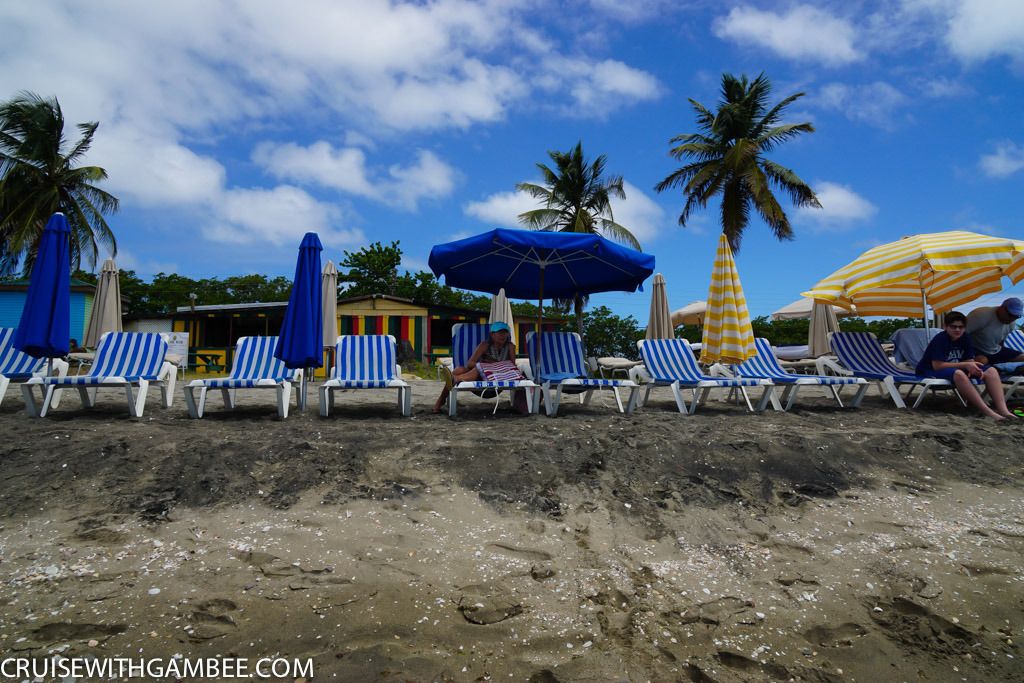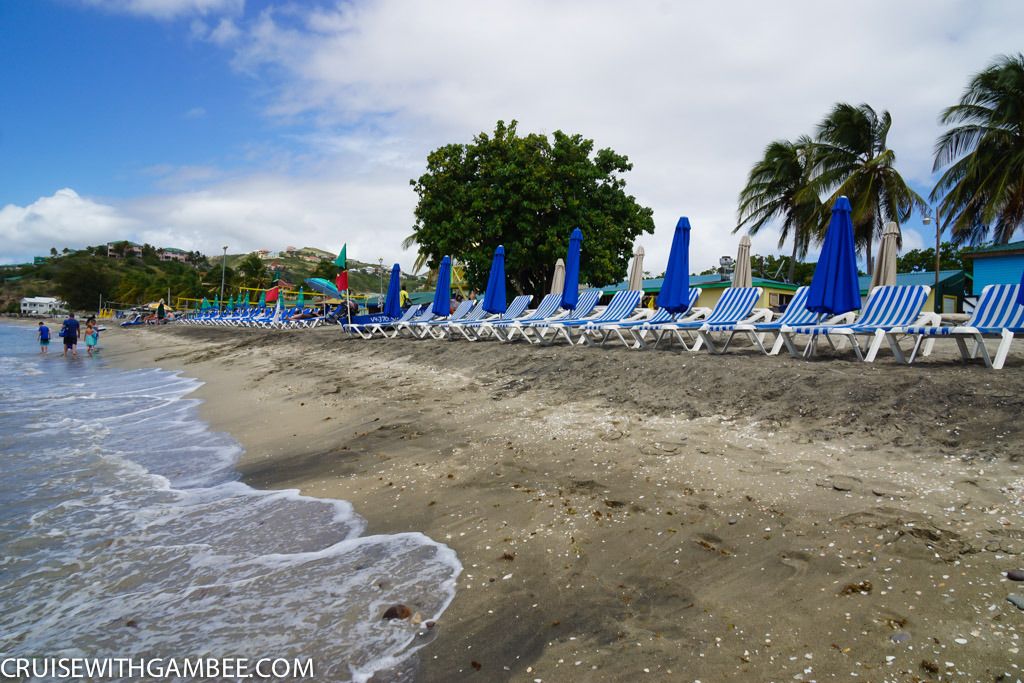 We were growing a little hungry, and I was in a mood for conch. Please tell me how after 5 ports I was unable to find conch?? Anyway, mom went to look at the menus, and she found one that had a seafood combo. It said it had fried fish, fried shrimp and CONCH FRITTERS!!! Yayyyy! I'll take that! We paid $24 for the seafood, fries, and a coke.
There I am looking for my conch fritters, but wait what? NO CONCH FRITTERS! I guess they were out and just gave us extra fish and shrimp. Oh well, what can you do?
It was a lot of food, and reasonably priced. Other than the conch fritters missing, it was actually really good.
It was actually really nice, the food was even delivered to our spot even though we did not rent the umbrella from them. Nice people =)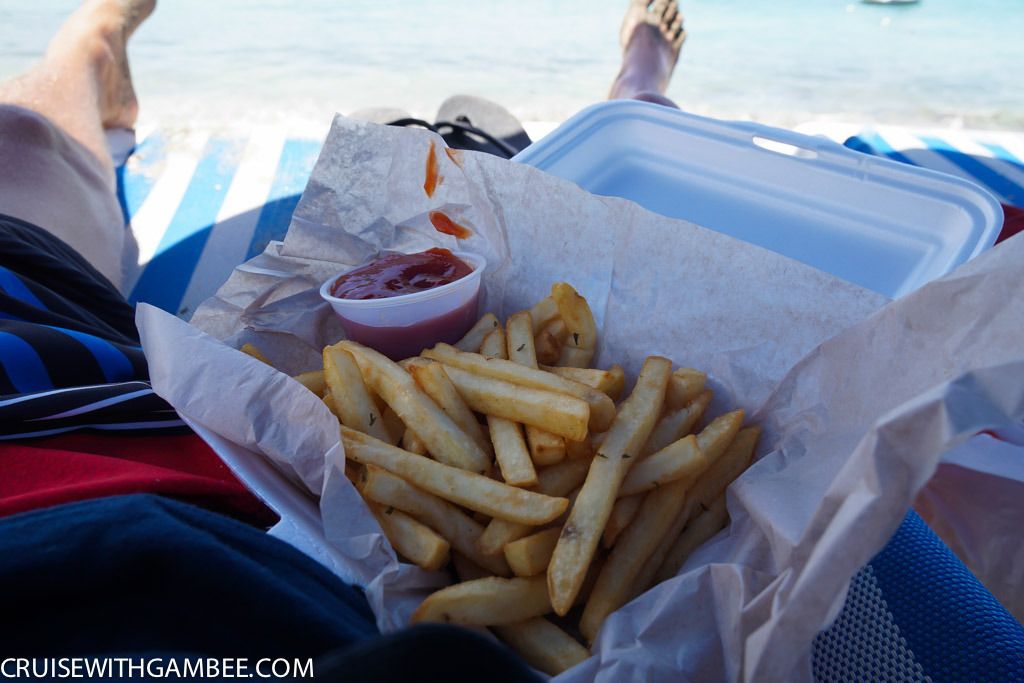 Then I noticed another ship in the distance.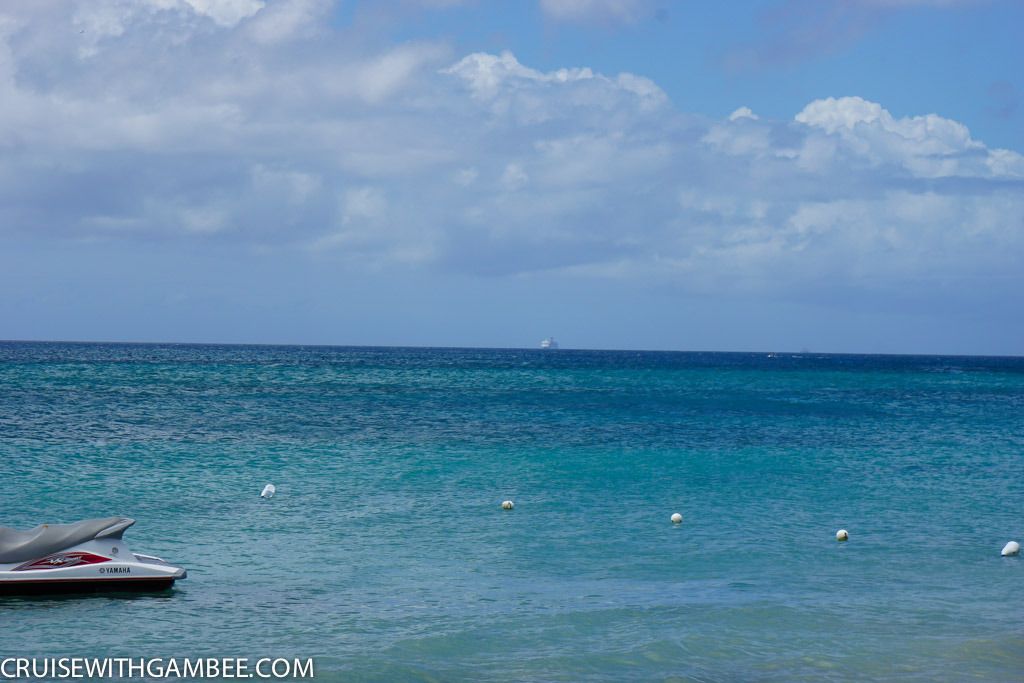 It was busier then since two big tour busses showed up.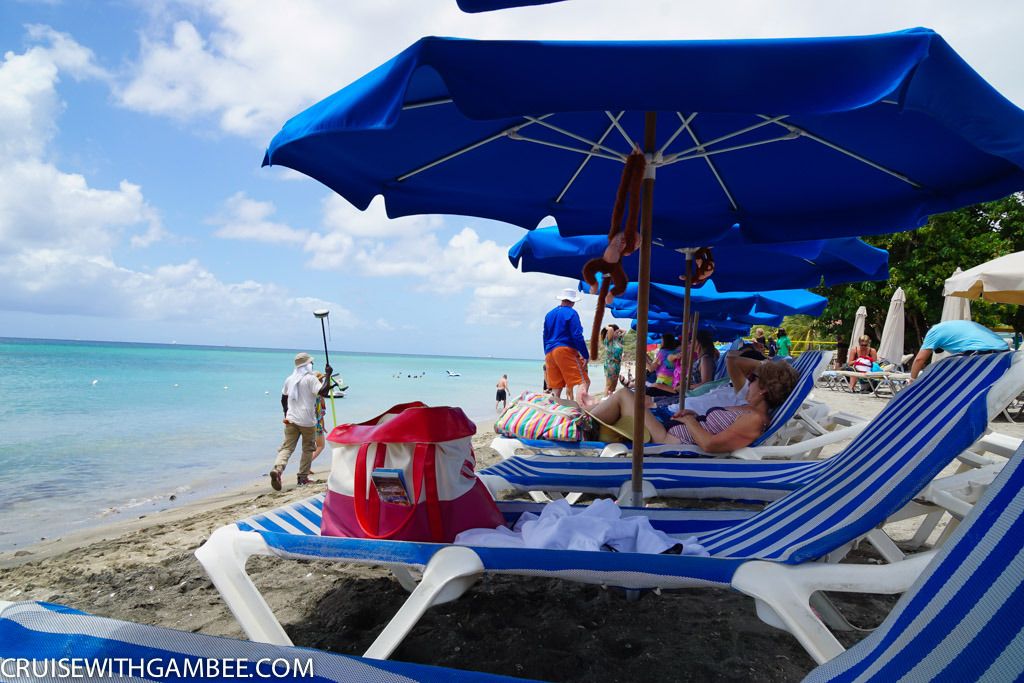 They started renting out the jet skies. As much as I wanted to go on them, I was in full vegetative state. There was not moving me from that lounger.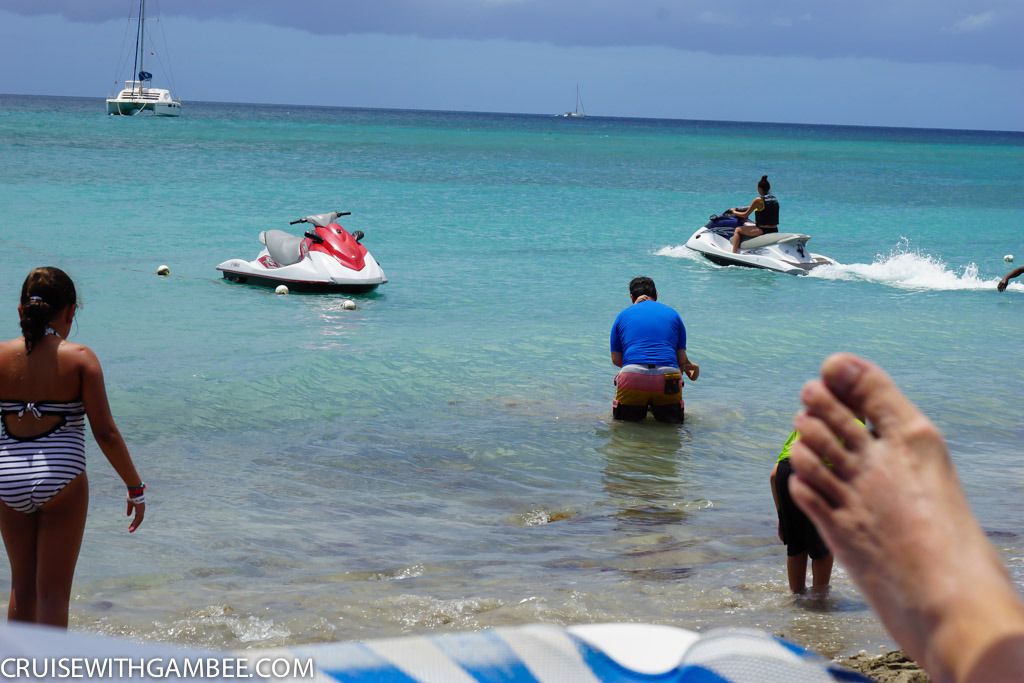 It was a Costa vessel. It is beyond me how I thought we were the only ship in port.
I guess mom went for a little walk, I just relaxed and enjoyed the view of all the sailboats in the distance. I did regret not brining my tele lens that day.
It was soon time to leave, our taxi driver was coming back to pick us up.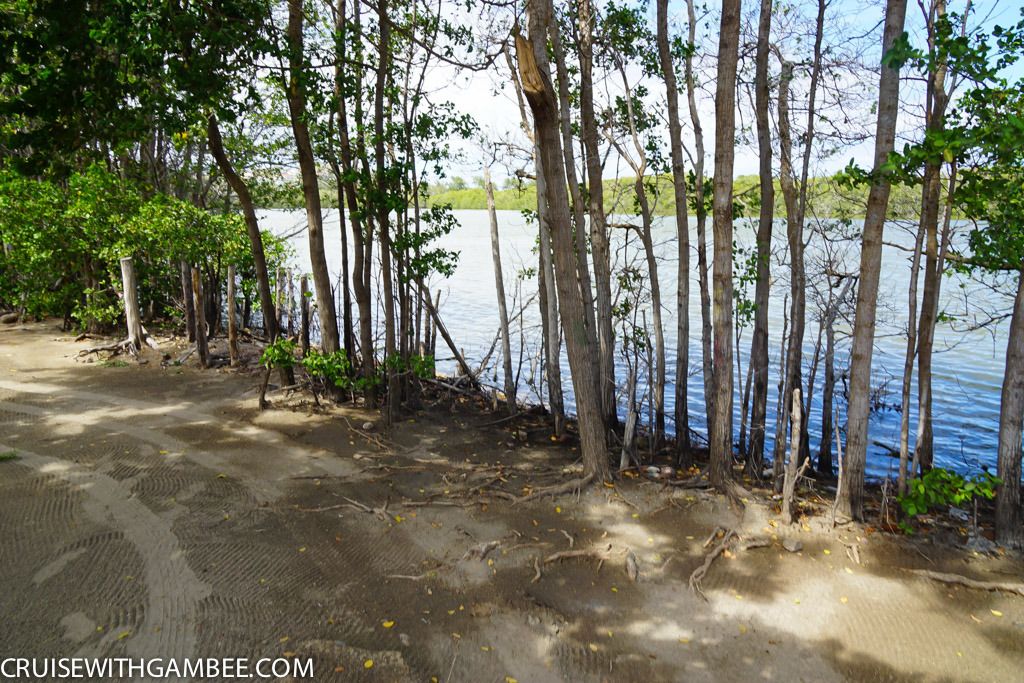 This is right behind the beach.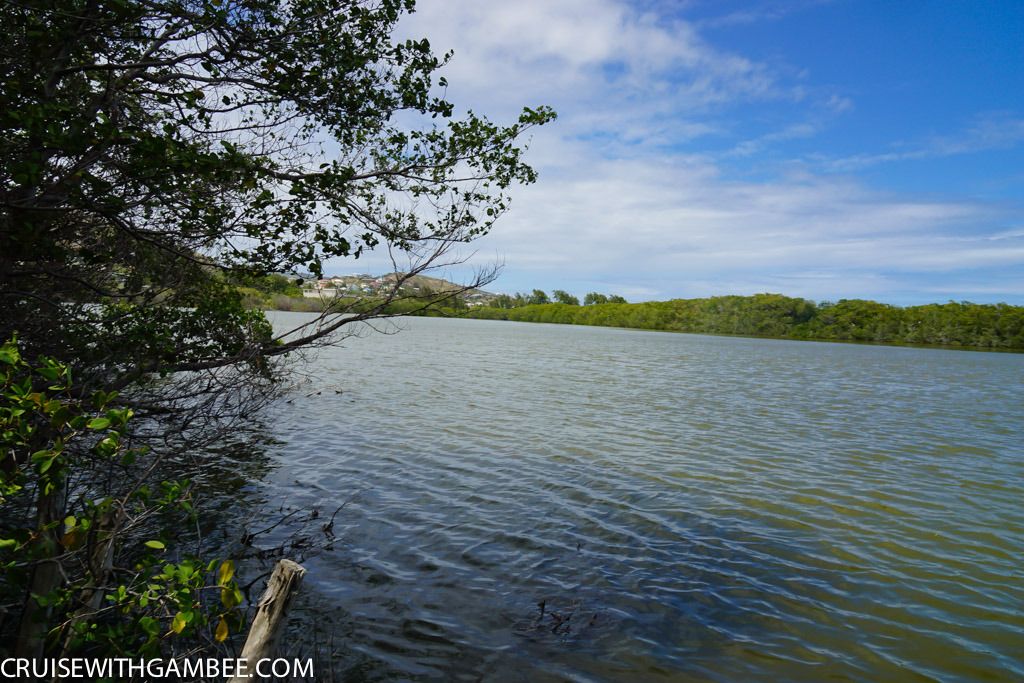 He got there around the time he said, maybe a tad later.
The local beach.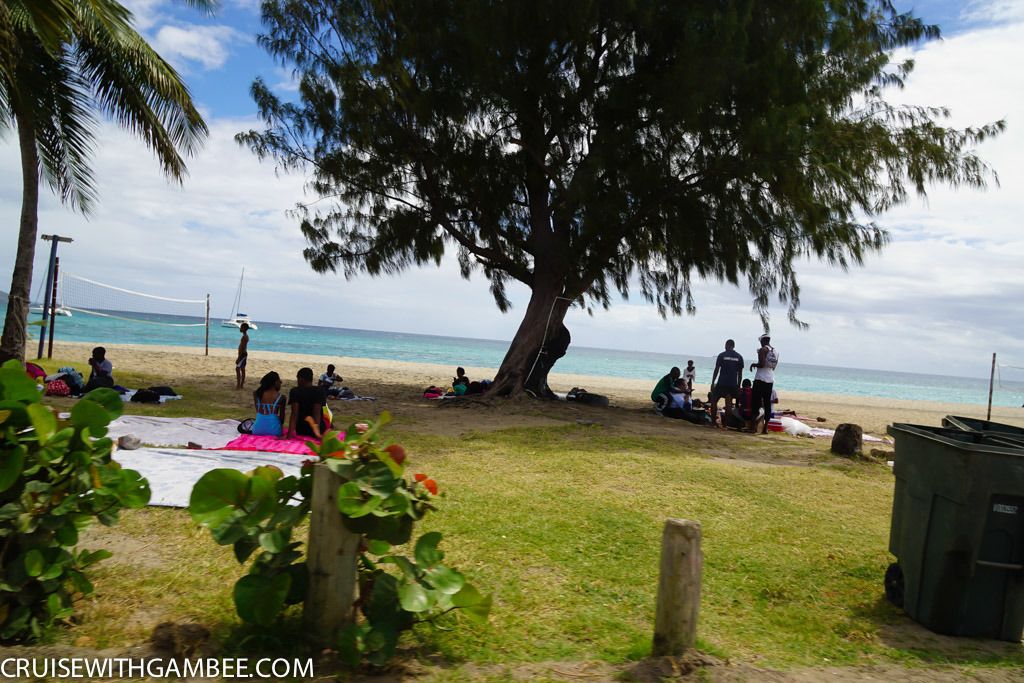 He told us that was the commercial dock. It is still much better than running those tenders.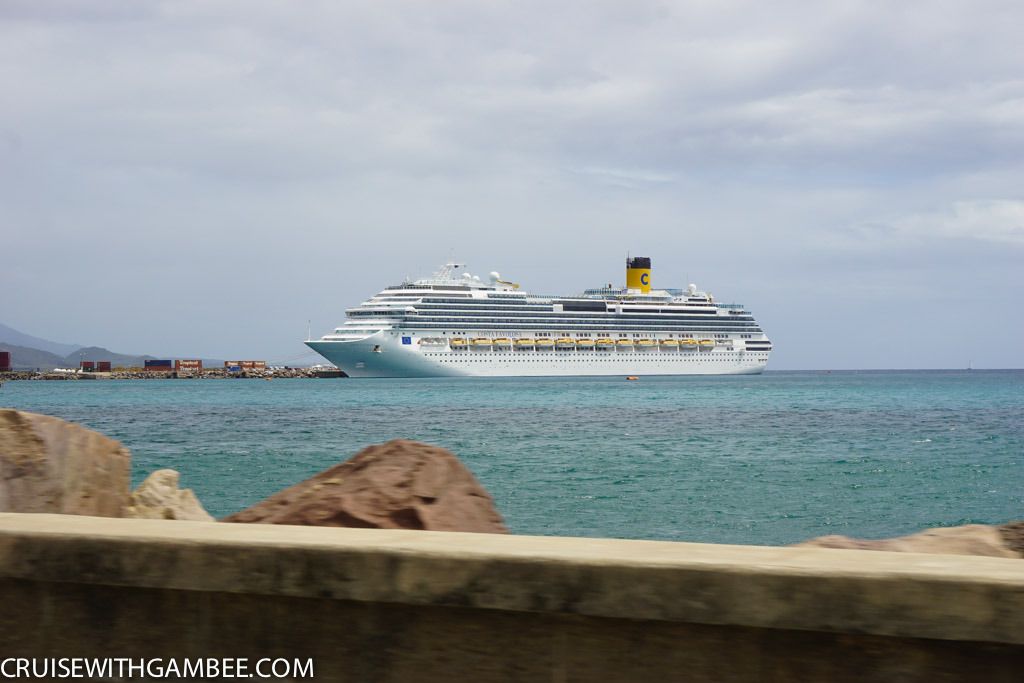 We got dropped off, and went into some of the shops.
Mom offered to buy me a Guy Harvey shirt, but none of them really called my attention. Plus I thought they were a bit over priced. I am actually waiting to see what the selection is on-board Escape.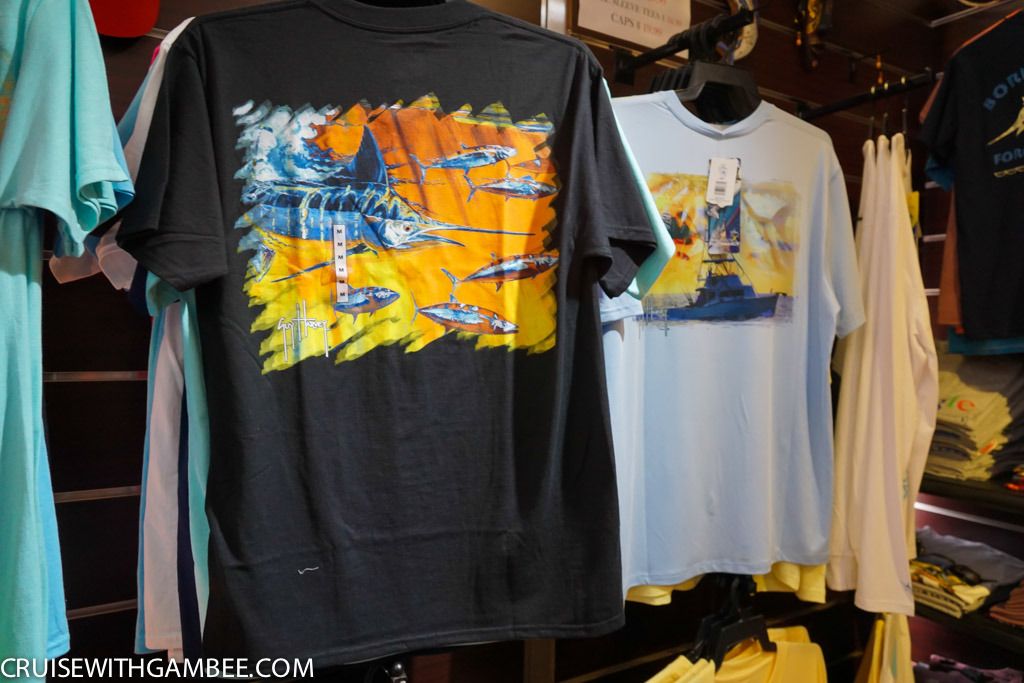 We headed back towards the ship.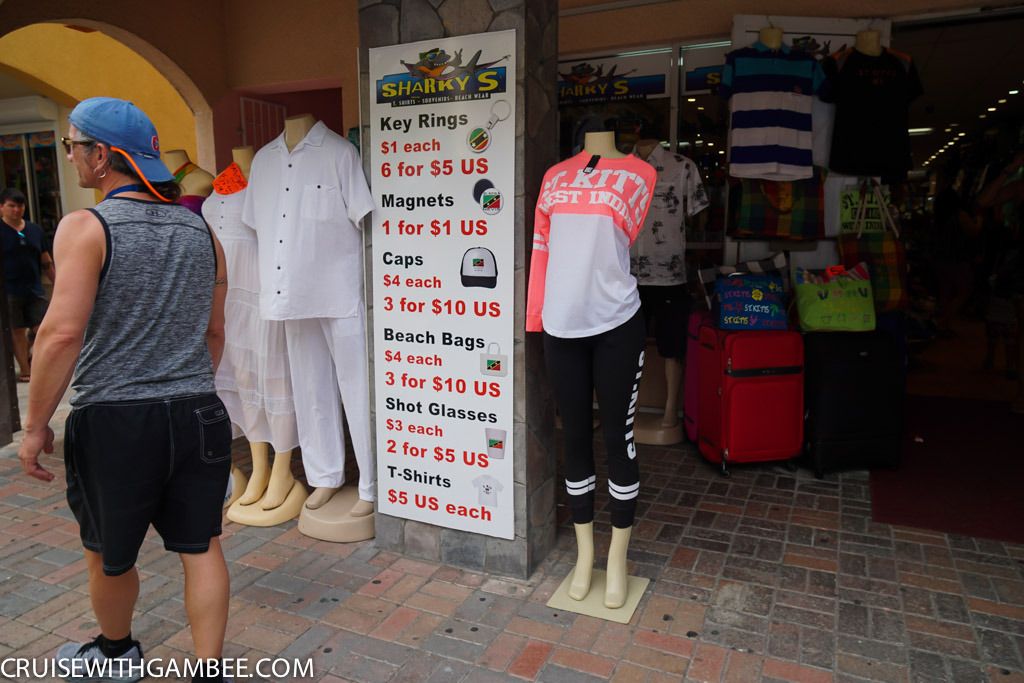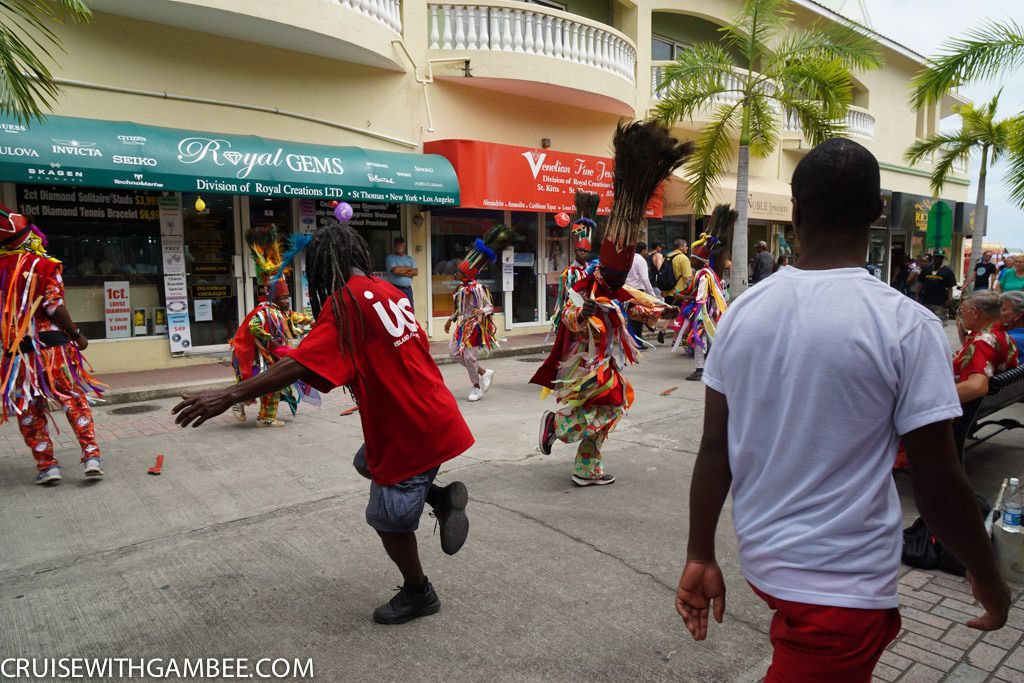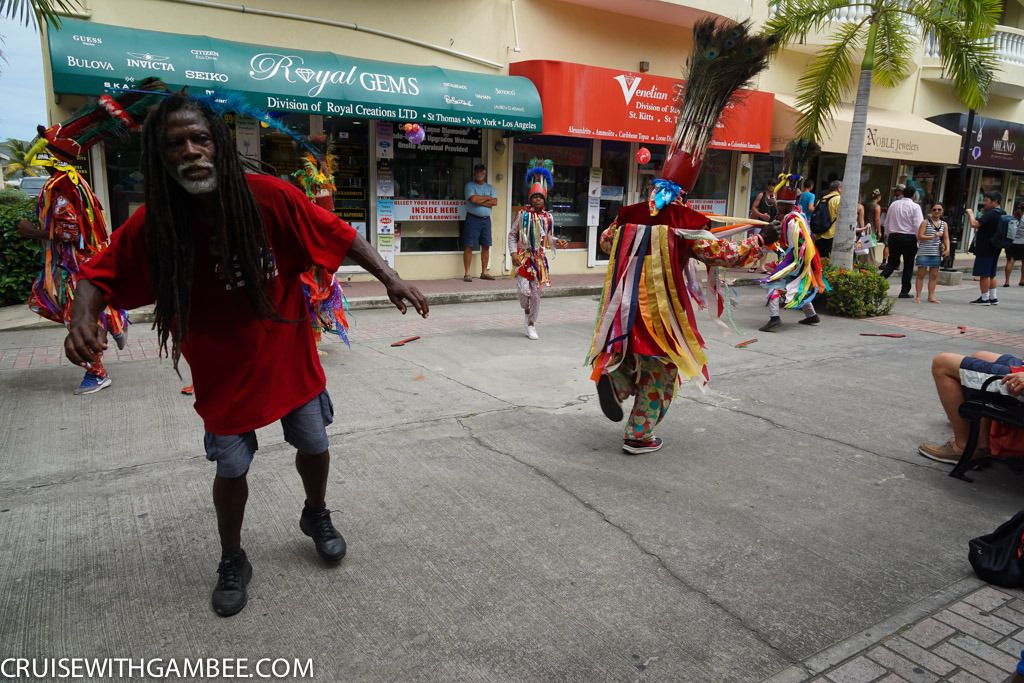 And back to the ship we went. I'll be honest and say that all I could think about was that soft bed.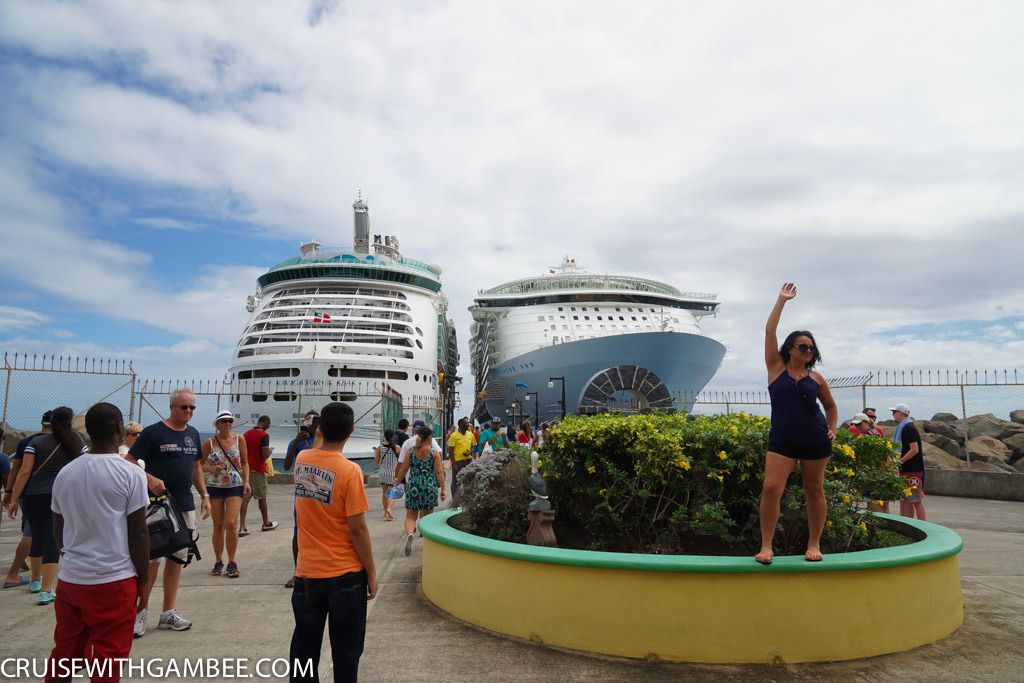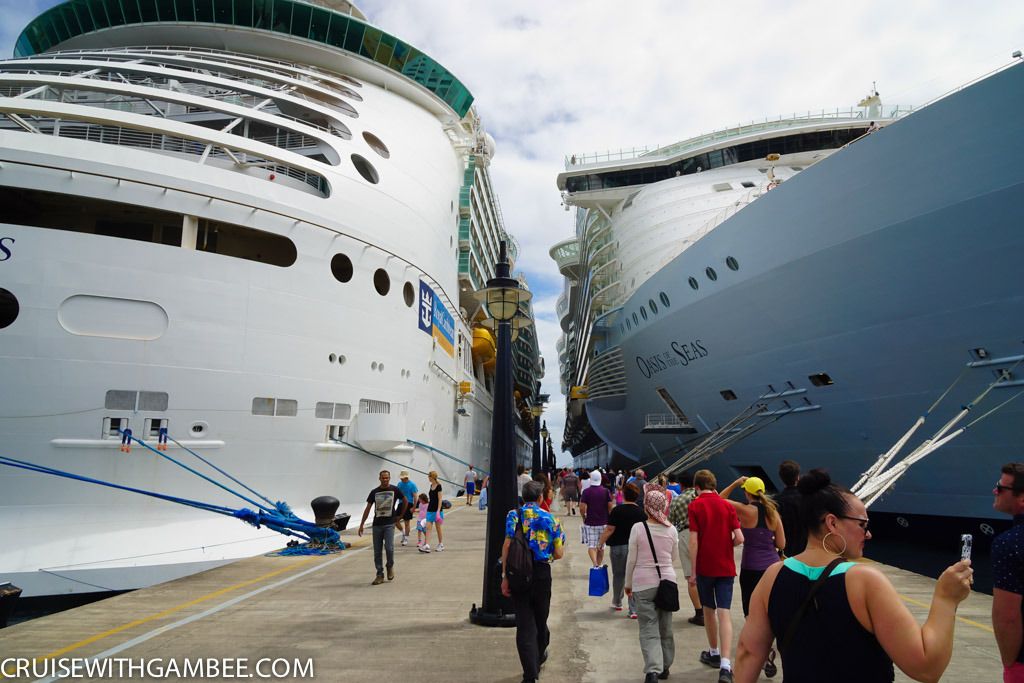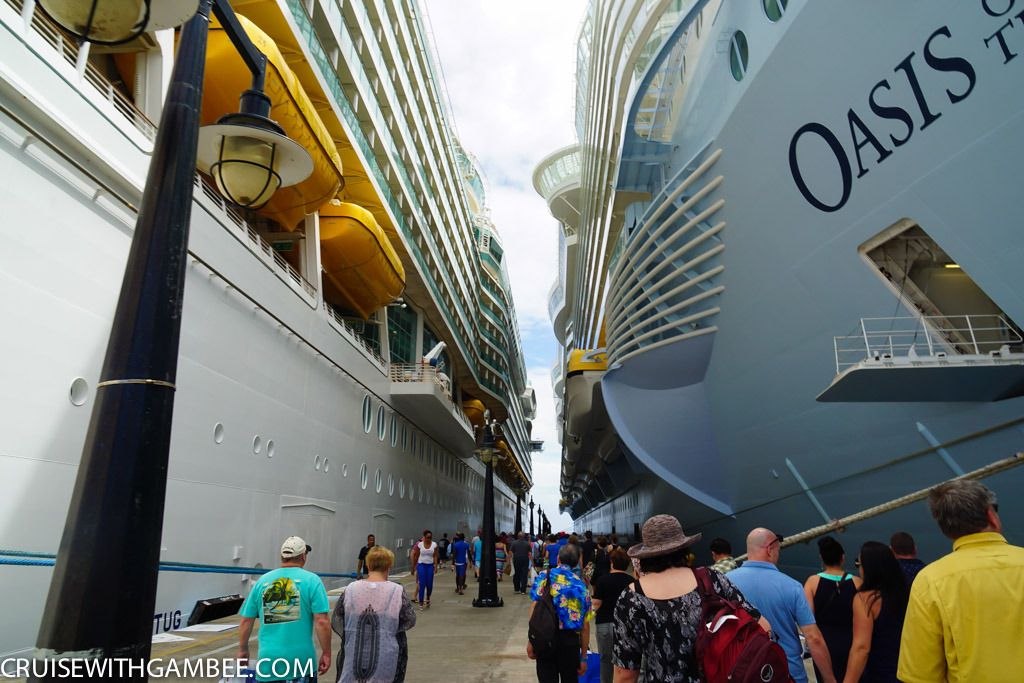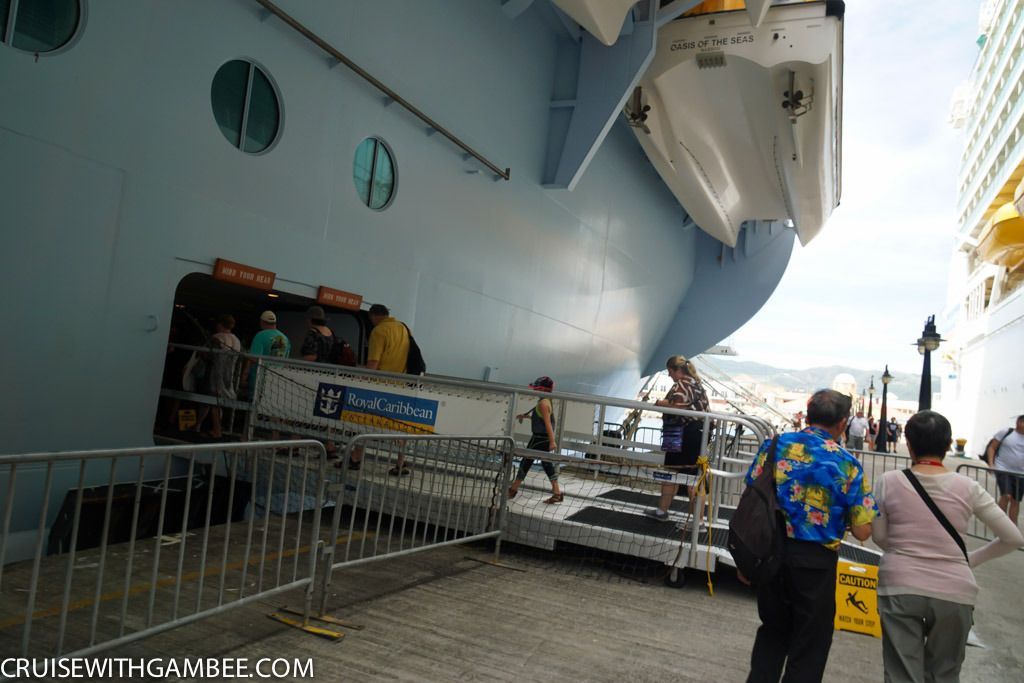 Once back in the room, I knew exactly what I wanted to do, take a long nap. I think I was out for about 3 hours, and by the time I actually woke up the ship was supposed to had sailed already. I believe we had a medical emergency and the ship was delayed a few hours in departure.
While I was sleeping mom was out and about.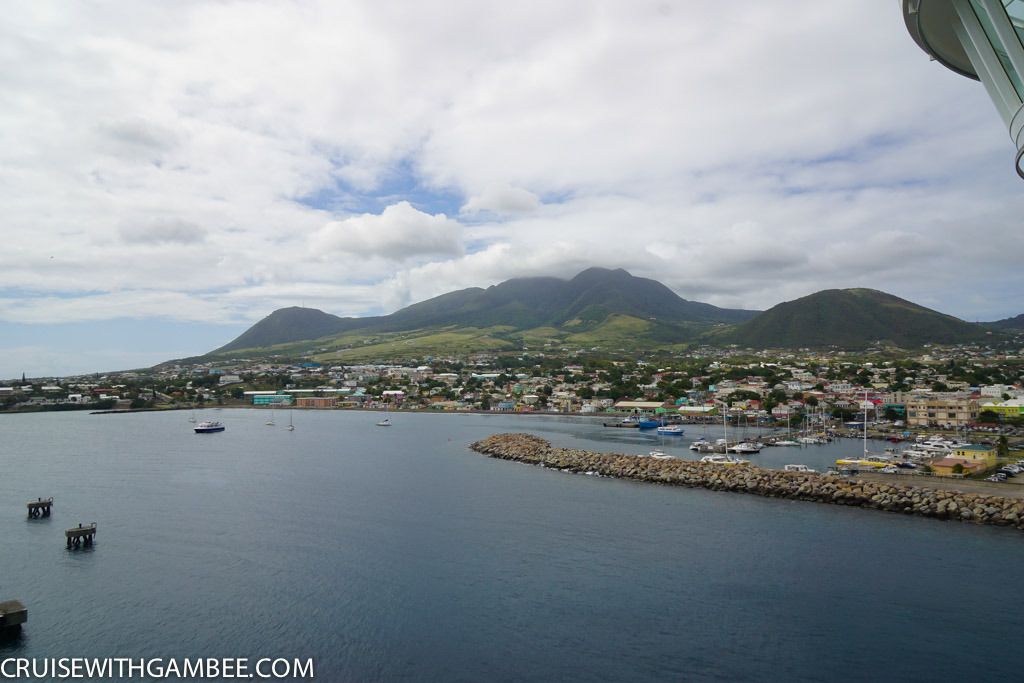 Right after I woke up, the two ships had a battle of the horns. I love those!!!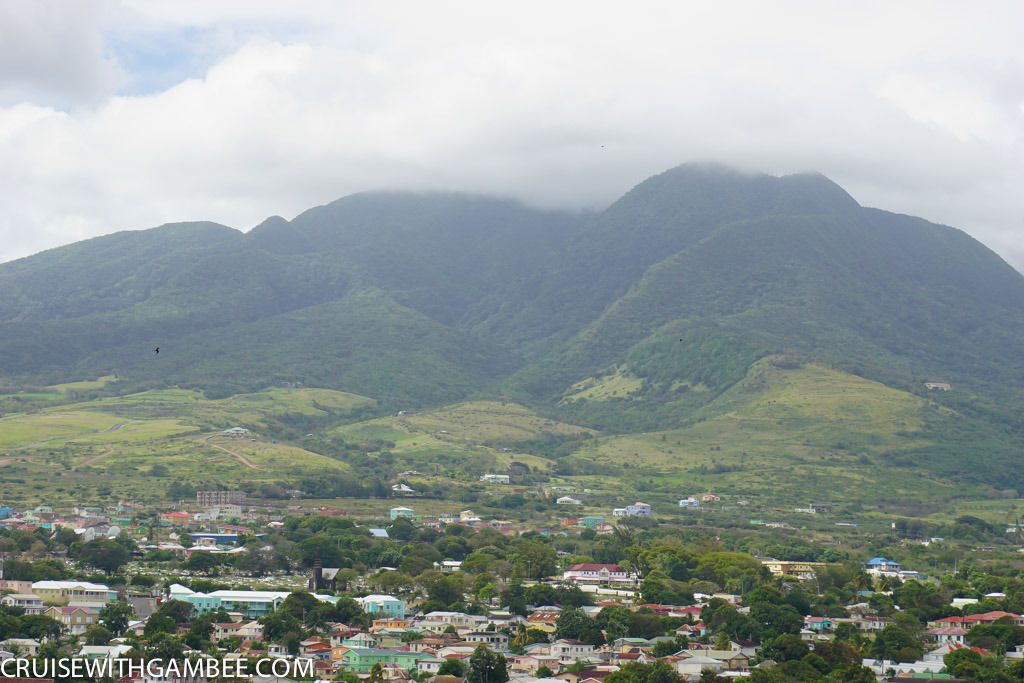 St. Kitts is a beautifull island.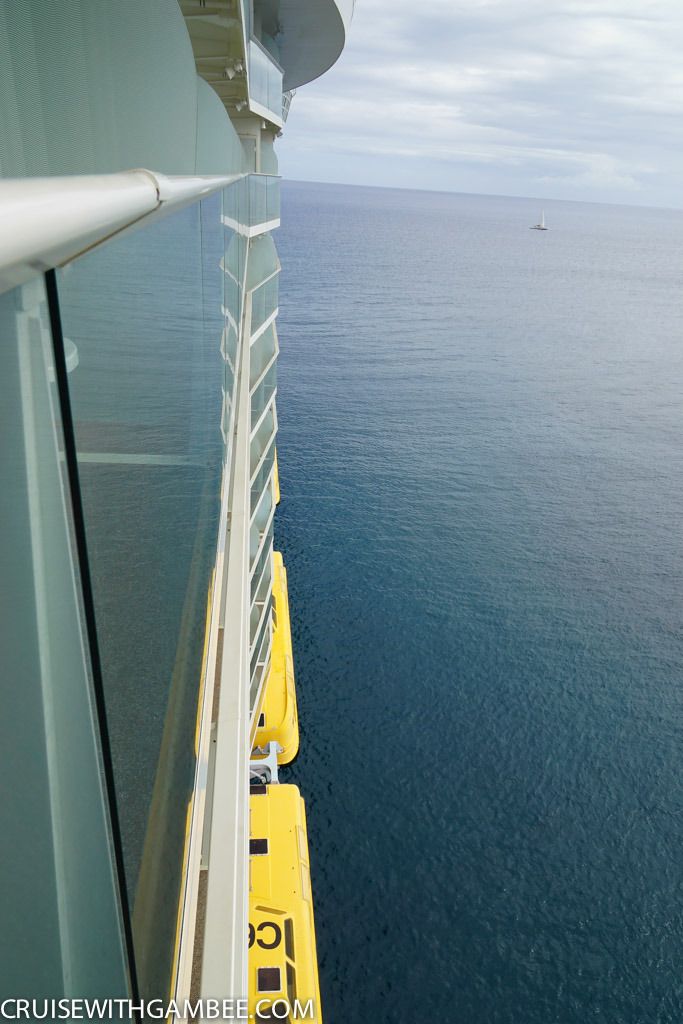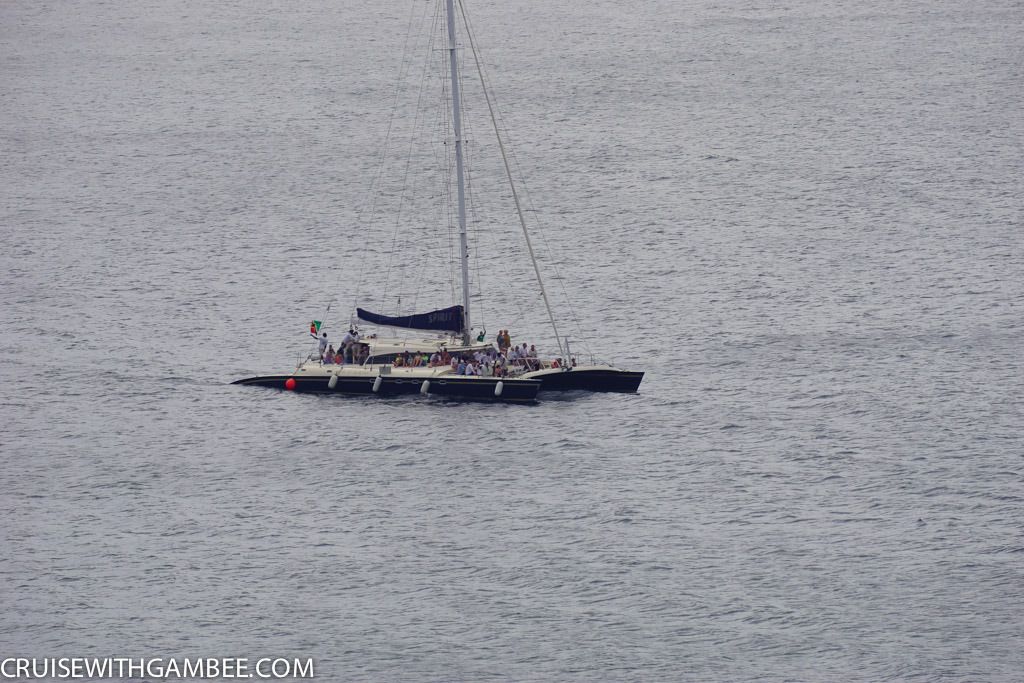 My guess is those were Navigator passengers.
Mom made it back to the room and we both were feeling a little hungry. We went to the promenade cafe to grab a quick bite. Quite honestly, we tried going to the Park Cafe first, but the line must of been 30 strong. There is no way I will wait in line like that for a sandwich. I guess as the cruise evolves the popularity of the park cafe increases.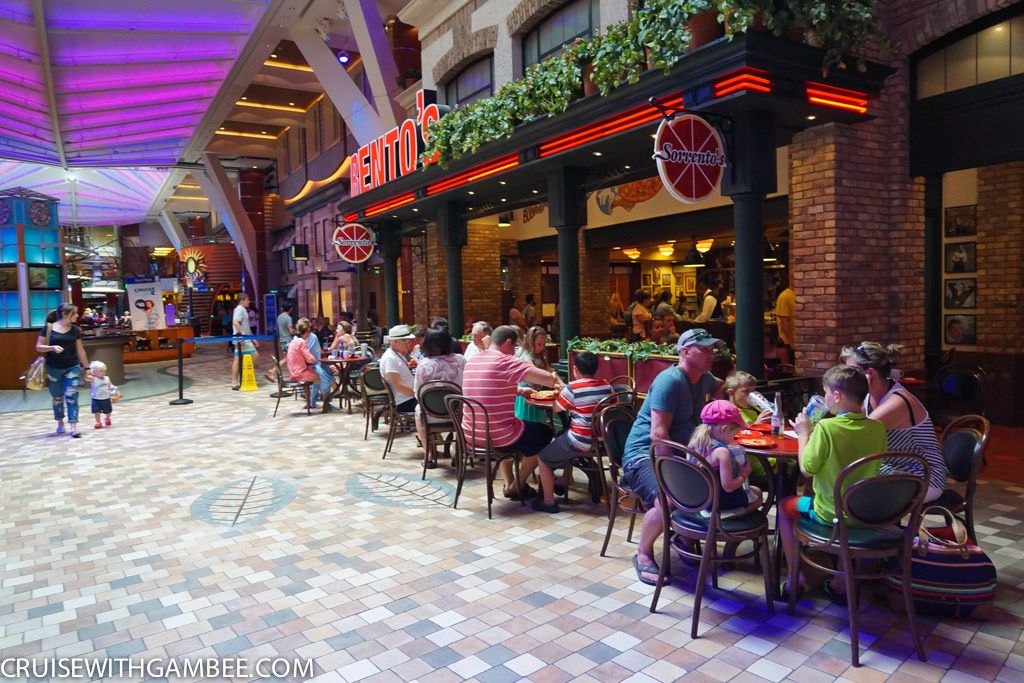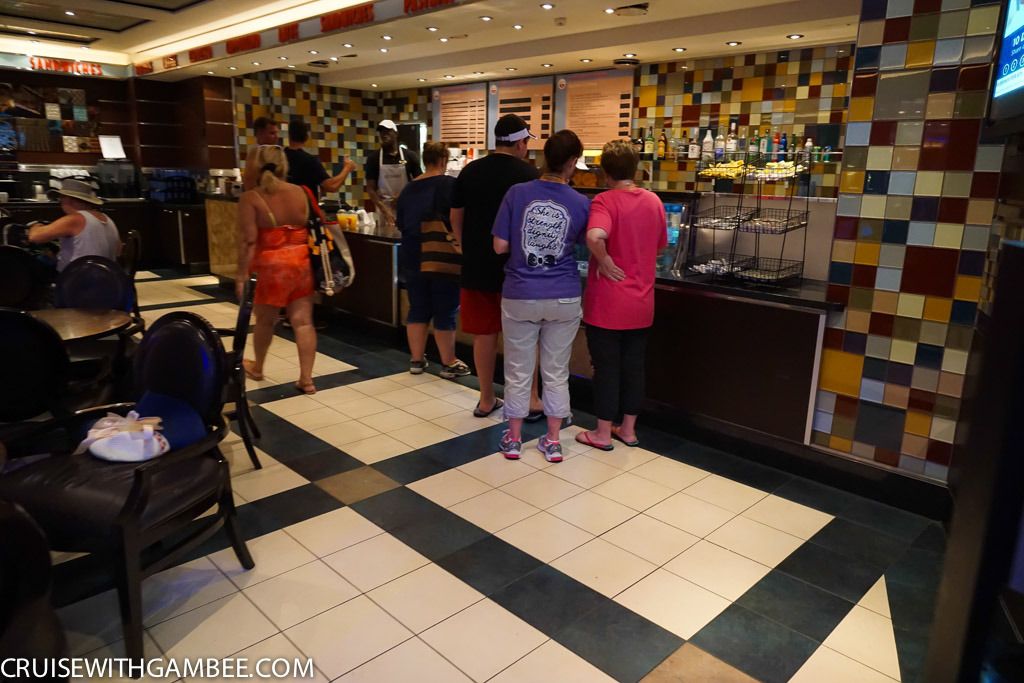 We took our food back to the room, and enjoyed it on our balcony.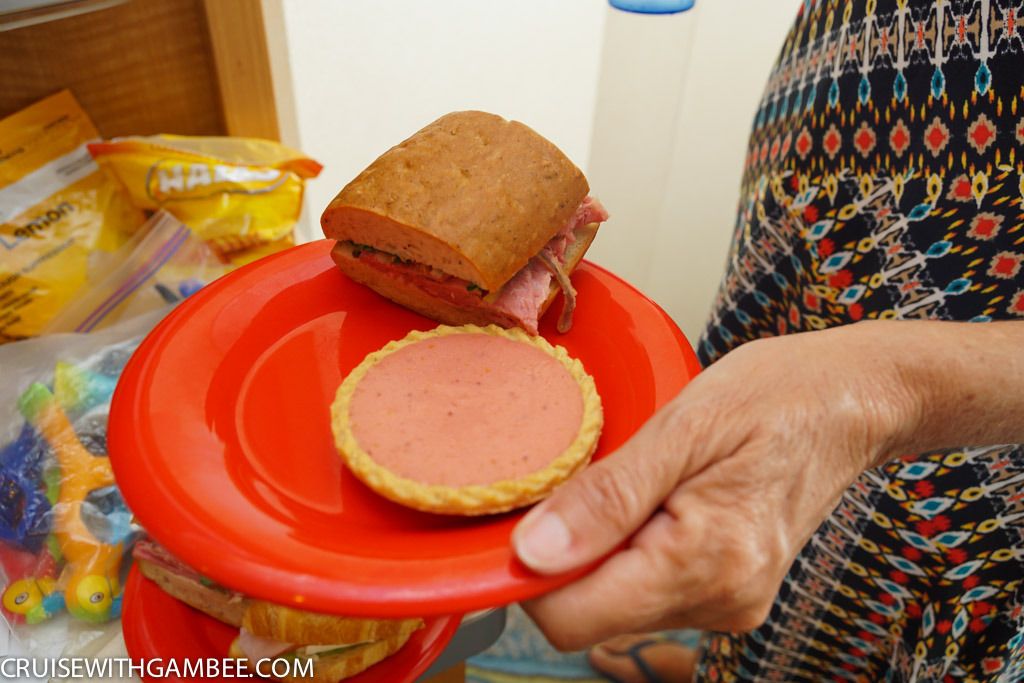 The ship was really taking a long time to leave St Kitts.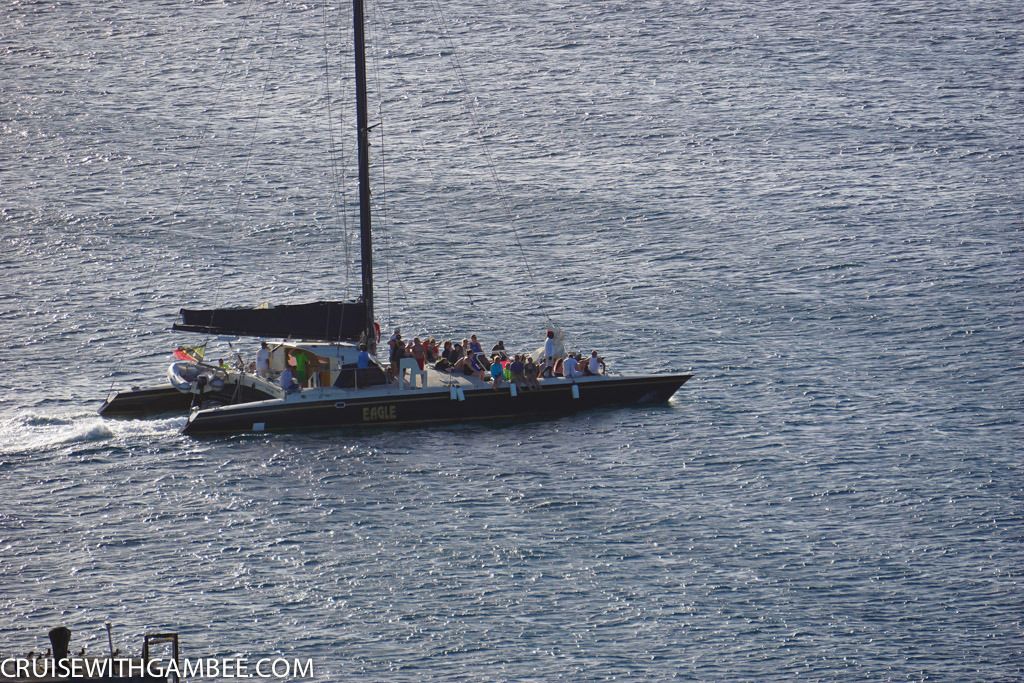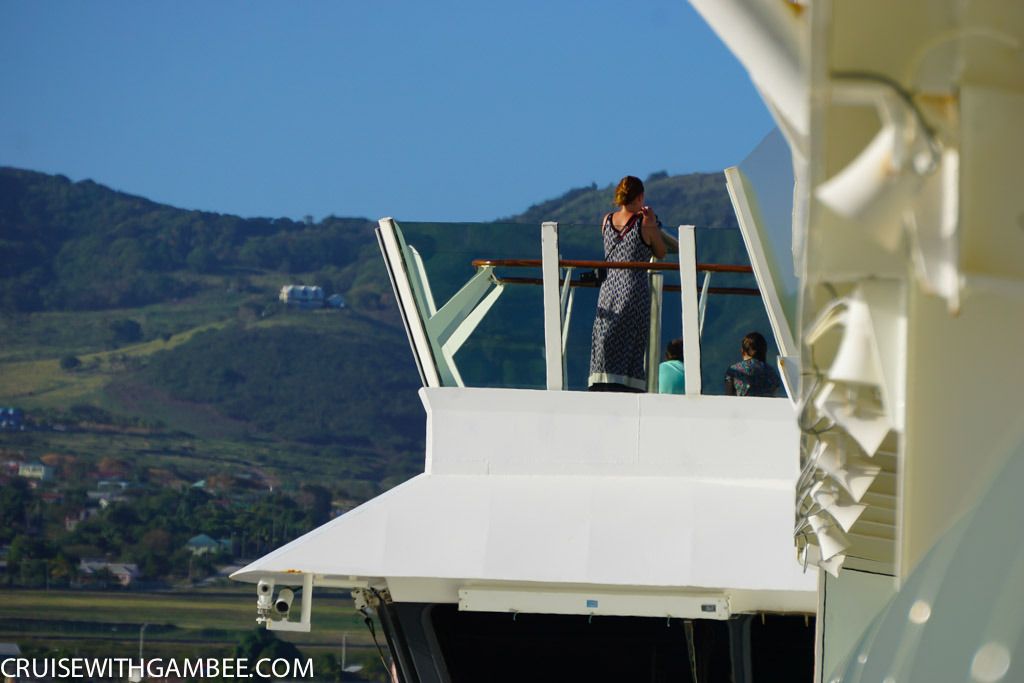 And off we go!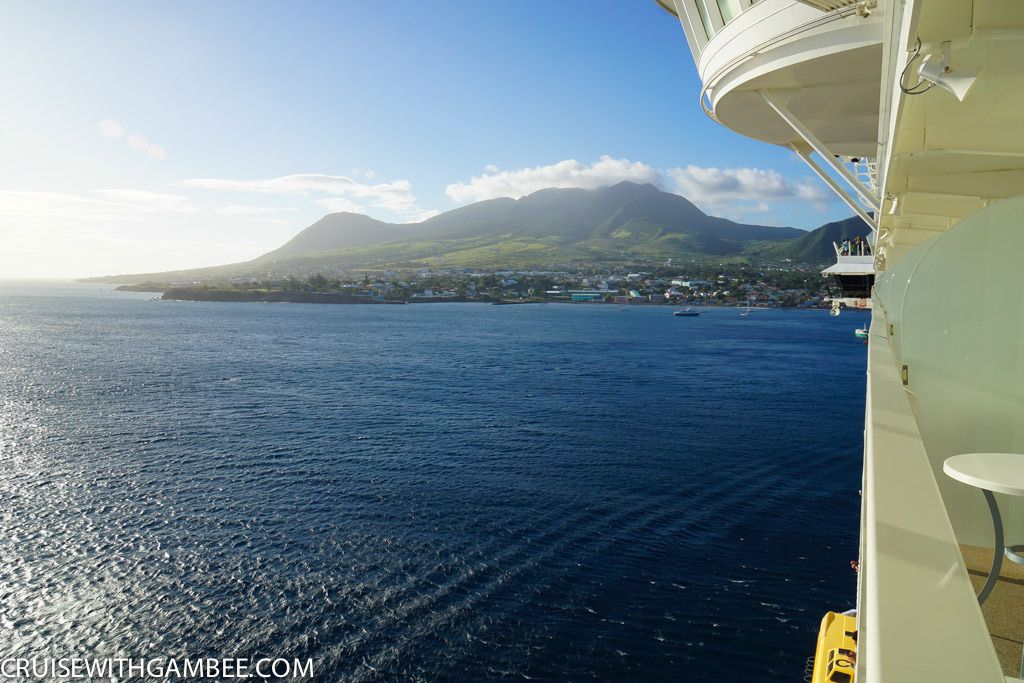 I noticed that there is constant water dripping from that jacuzzi.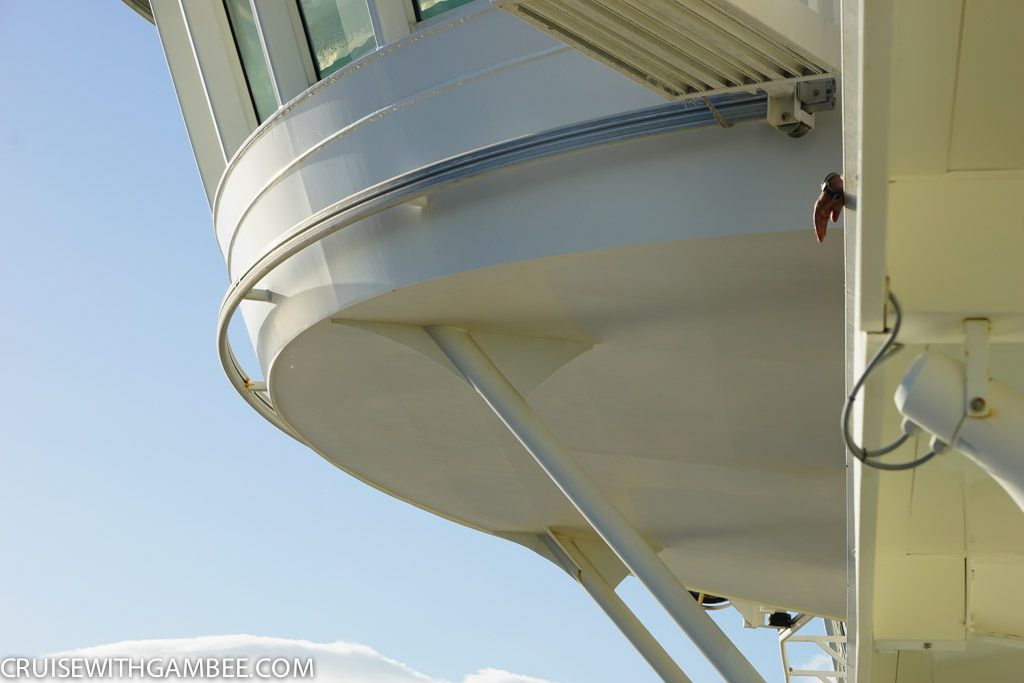 You can see Nevis in the distance.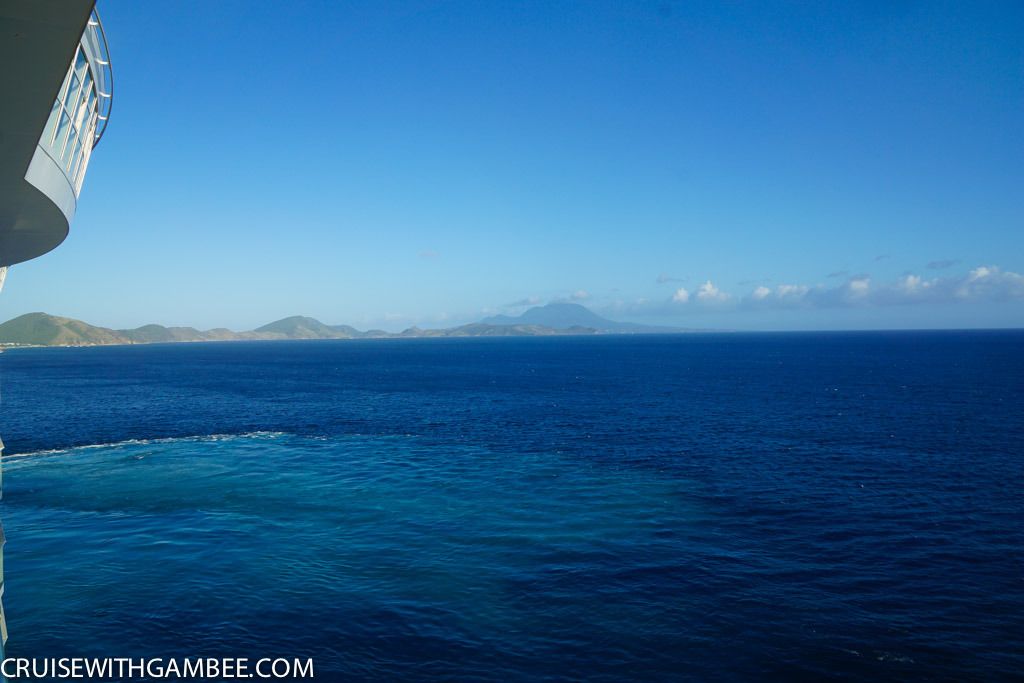 Another gorgeous sunset, on a perfect weather cruise!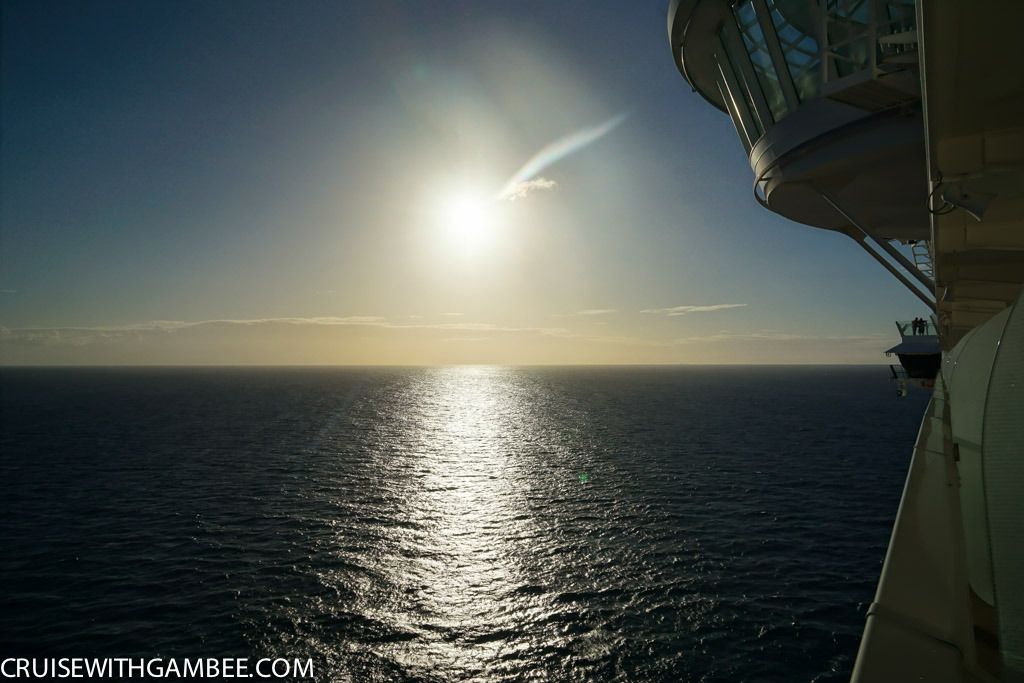 Mom and I left to the solarium for a little while to enjoy the jacuzzi. On the way out we saw Ika, and his manager just happened to walk by. He checked on us and asked us if our cruise had improved after the move. I guess someone had told him about the issue already. Nice fellow. He also asked us if it was our favorite cruise cruise. At which point I answered, I don't know. The Allure is right there, and I was still undecided which I liked best. He insisted the Oasis was better, and especially because it was a 9 day sailing. He did have a point.
I took pictures of the solarium bistro menus. Initially we had intentions of going there, but seeing how empty it was every night really turned me down on the idea.