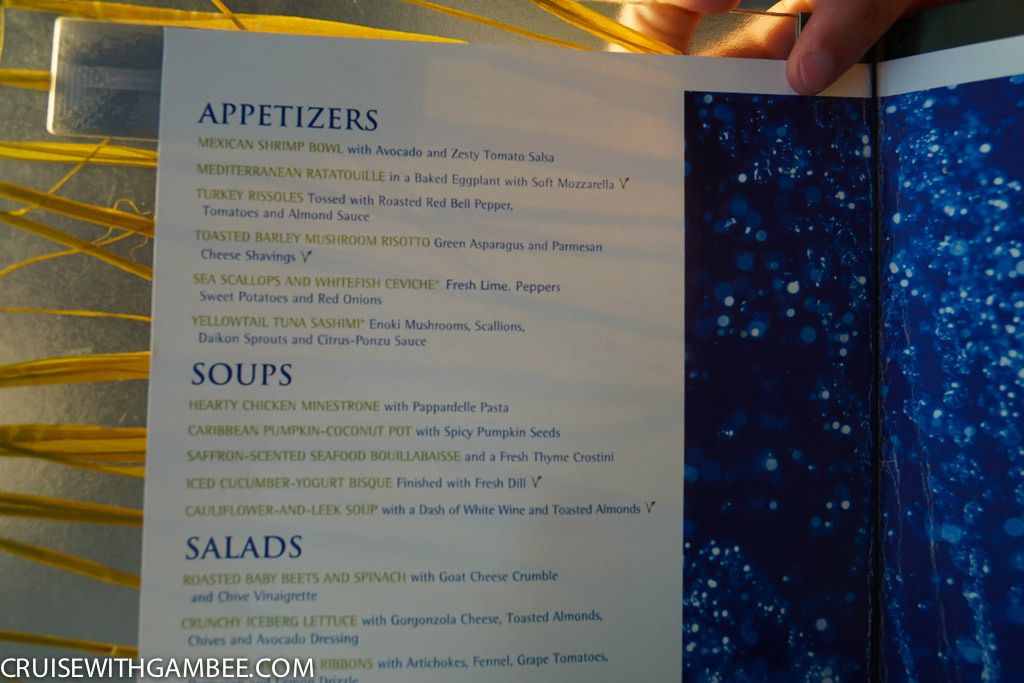 It was so nice in there. How can you not fall in love with this ship?
Seeing how busy the jacuzzis are on this ship has me a little worried about Escape. I will try my best to score some Vibe passes, but from what I hear they are nearly impossible to get. Most priority people wipe them clean.

Just waiting for the sunset.
I am unsure how long we stayed there, but it must of been quite some time. Like I said, this was my down day, and I was planning on doing as little as possible as I could.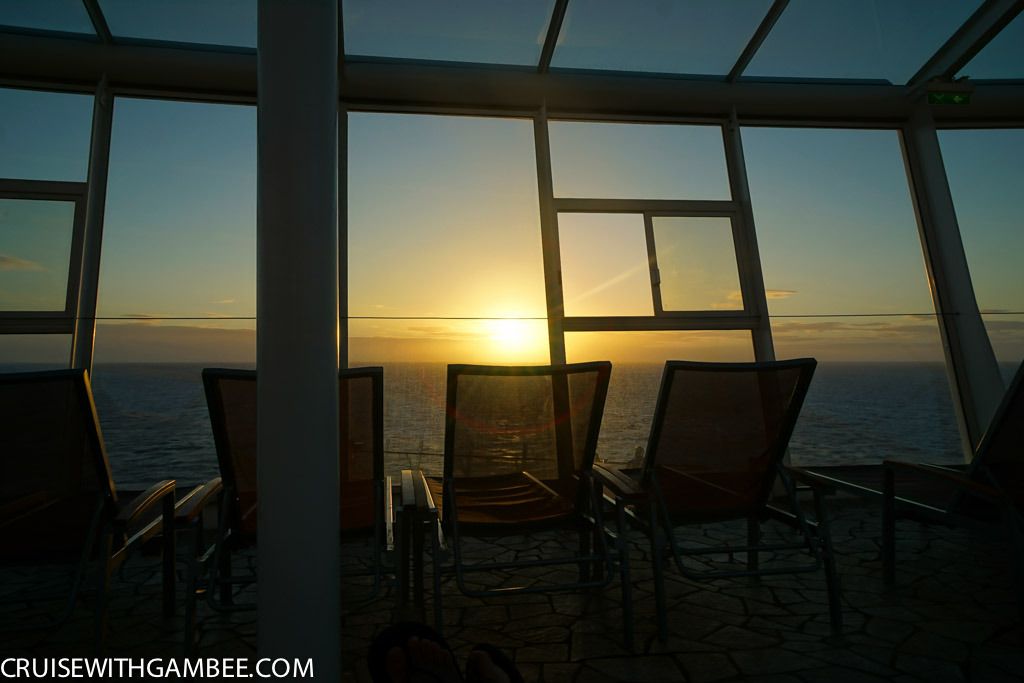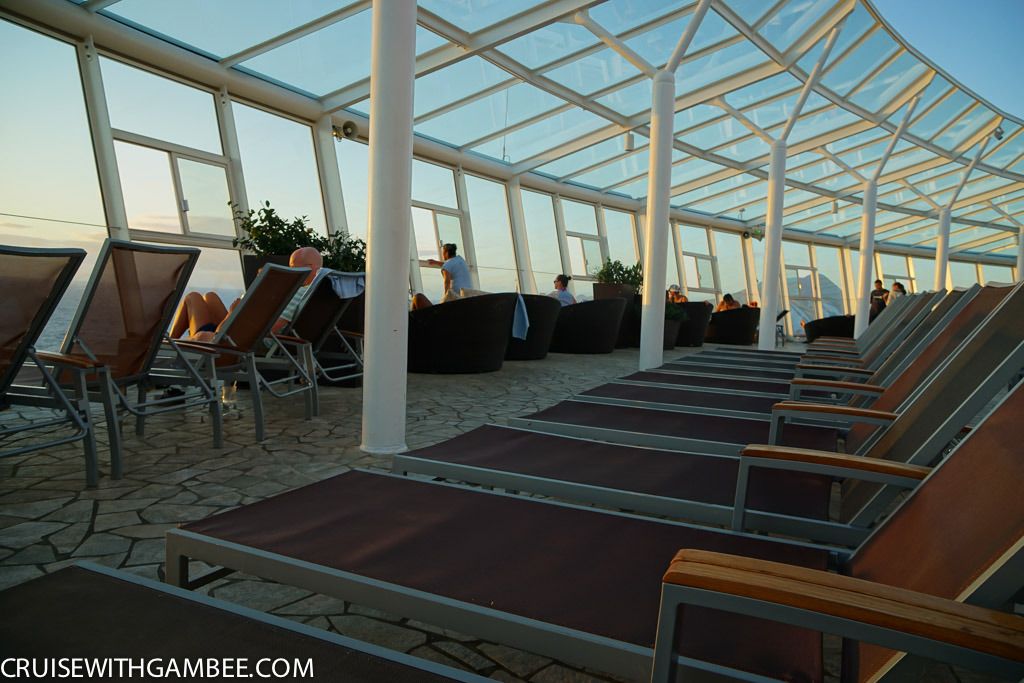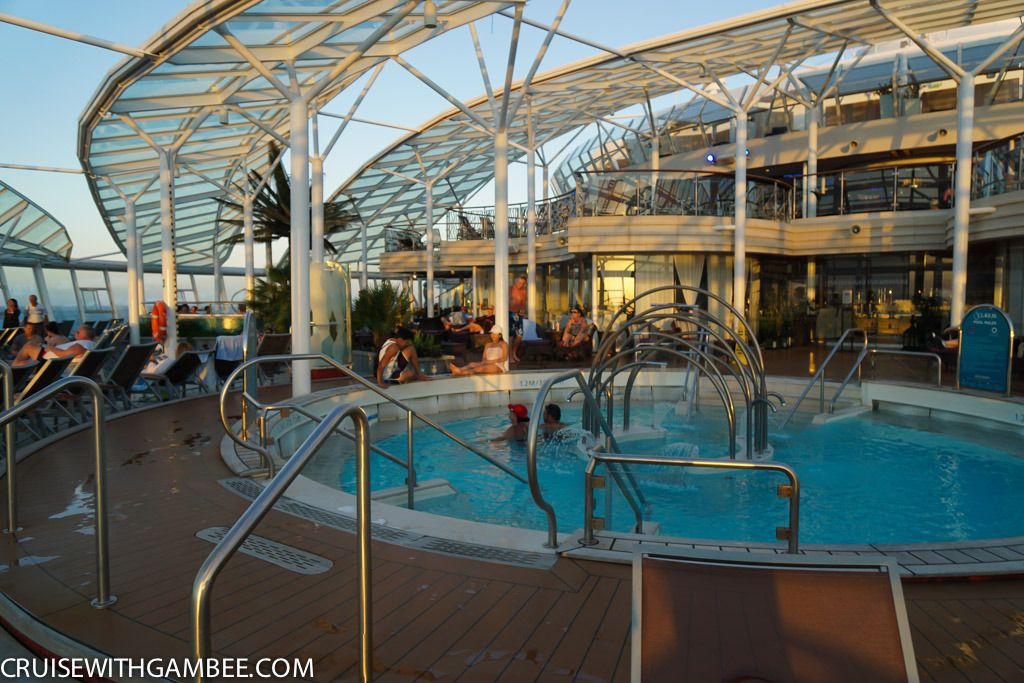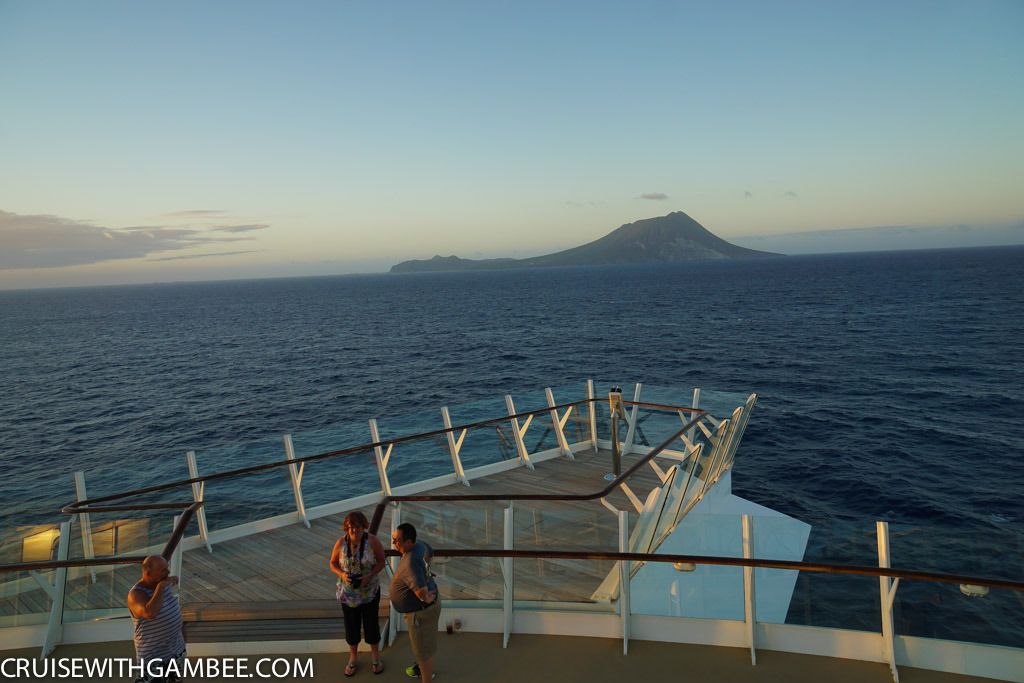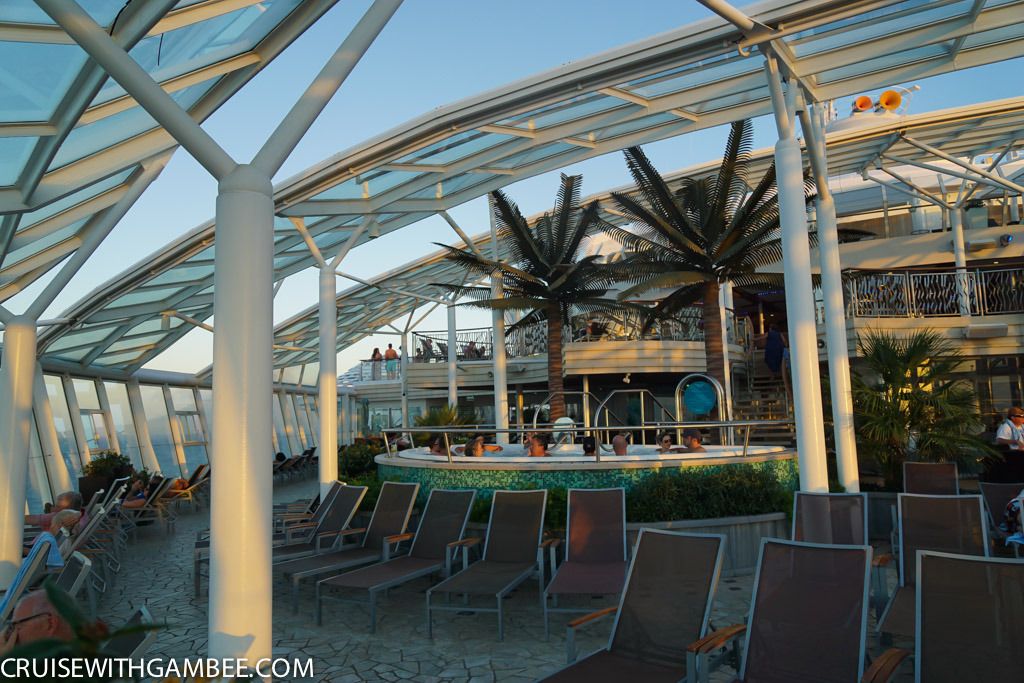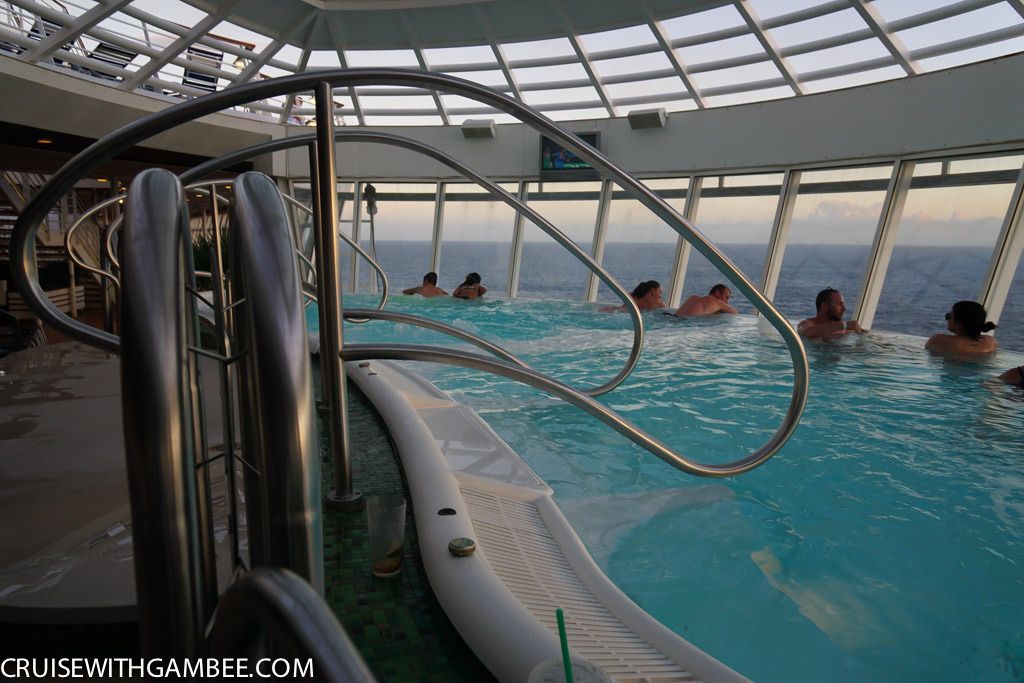 We went back to the room to shower and change.
And then is when I noticed this little number… It happened during our time in St Marteen, I guess it was the one place that I did not protect. It was not too painful because of the area it was in, although right now it is actually peeling. The ironic part is that I actually bathed myself on sunscreen every two hours during the entire cruise. I just missed that part…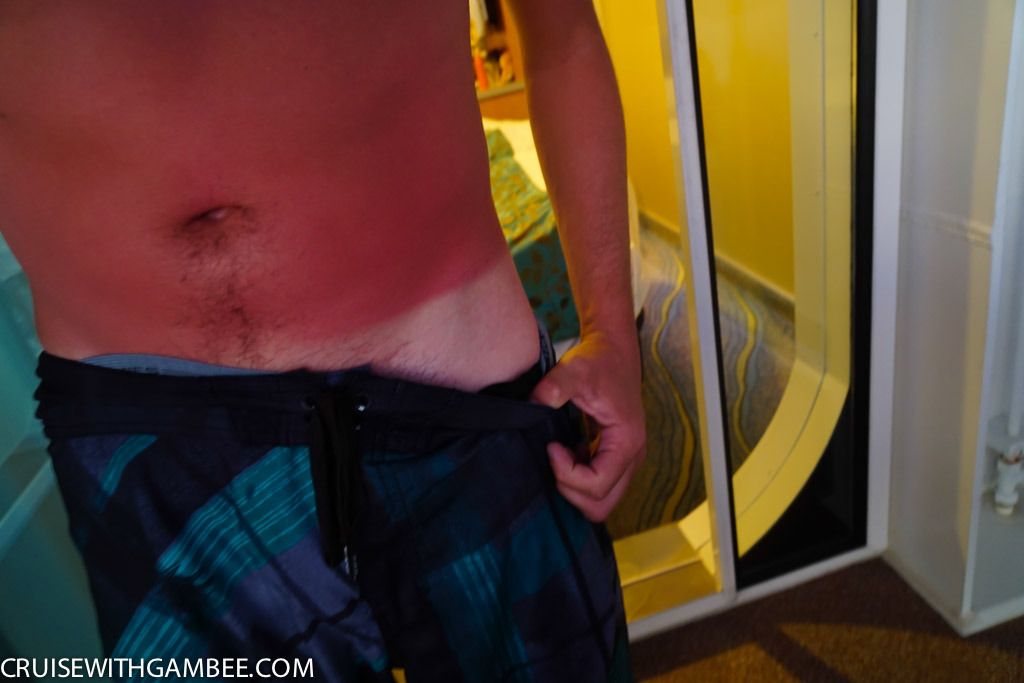 Another gorgeous sunset aboard Lady O.
This time around, we always left the balcony door open, we were really enjoying our time there.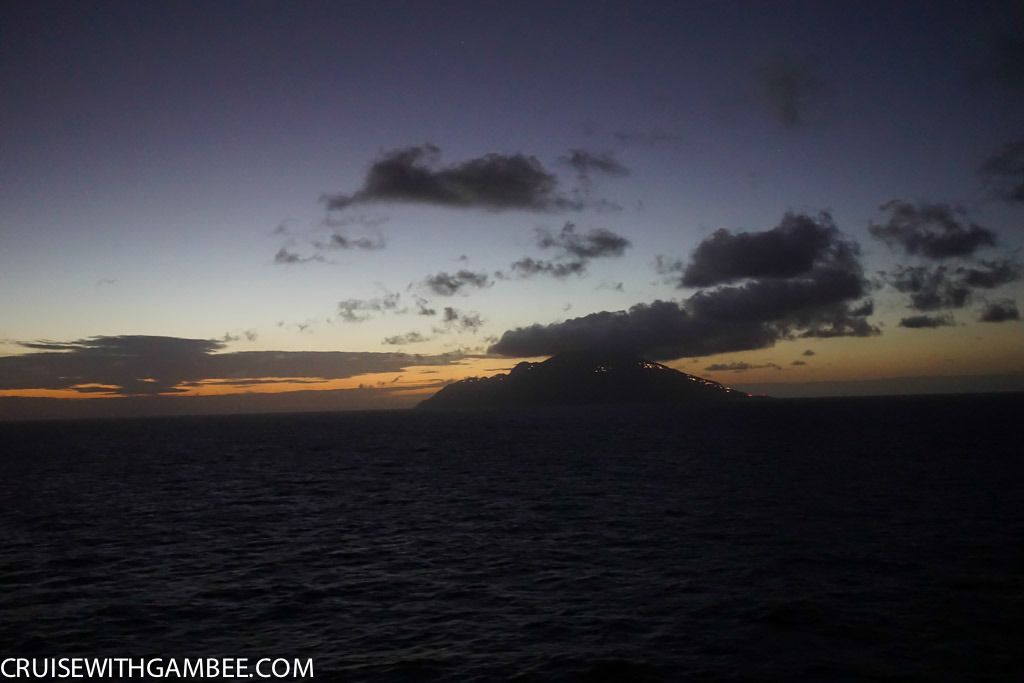 For dinner that night we decided to go to the windjammer, I did not feel like waiting to be served that day. Although I will admit that I was a bit worried about going there, especially since most of the reviews that I read complaints about the food there.
Before dinner we went to the viewing deck on top of the bridge. This is an experienced not to be missed. It was super windy. We had so much fun there.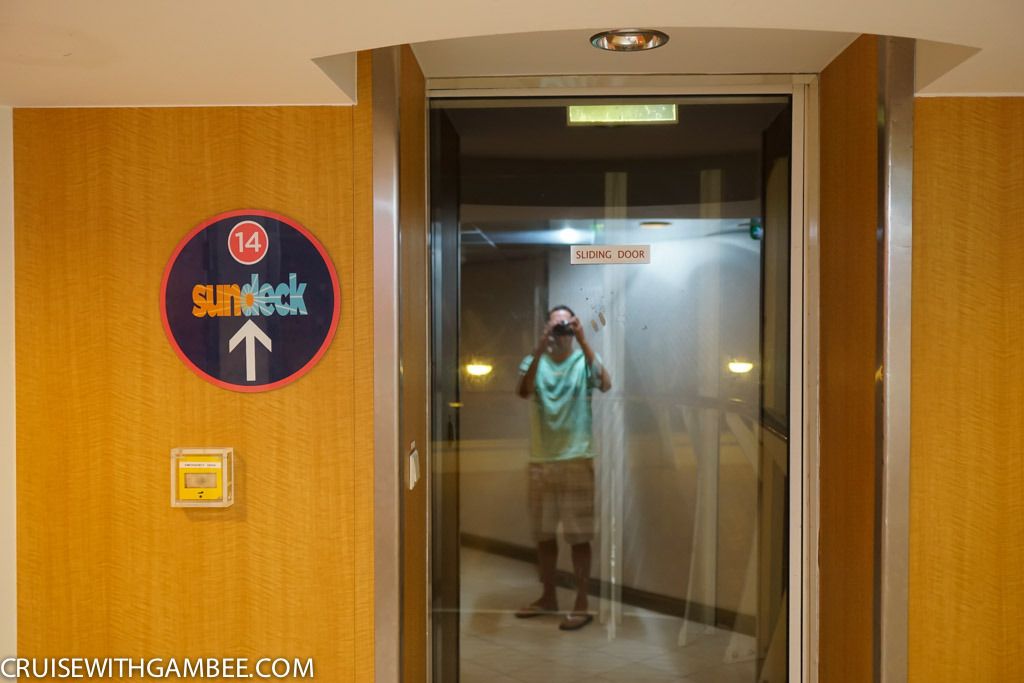 As stated before, you can see the kids club from there.
A few of the pics are blurry, it was nearly impossible to keep a steady hand with that wind!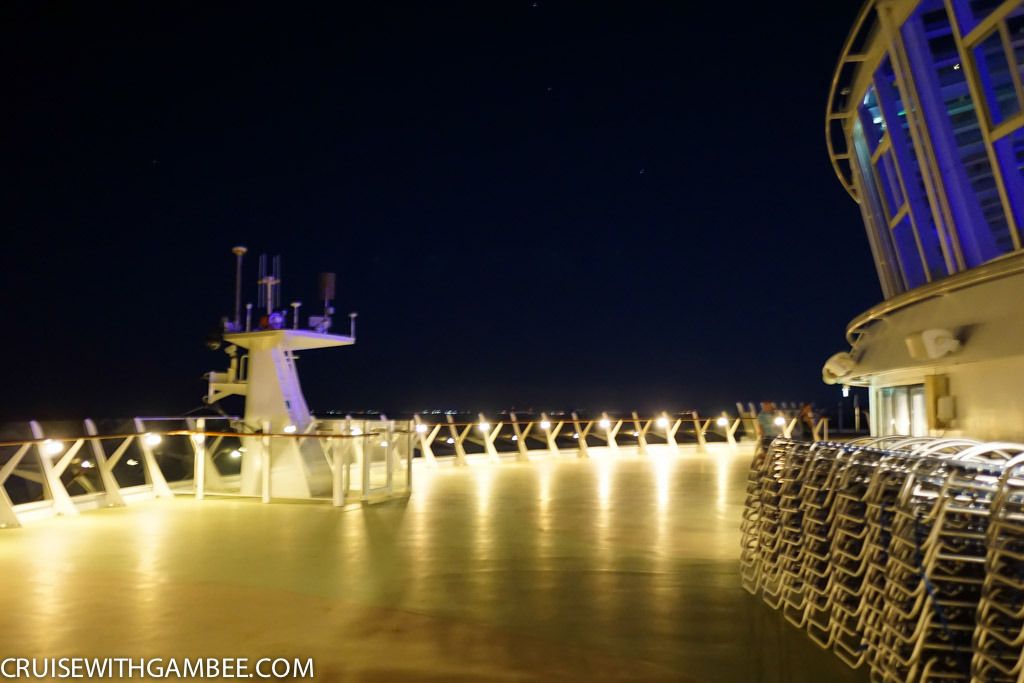 One of my favorite pictures of the day!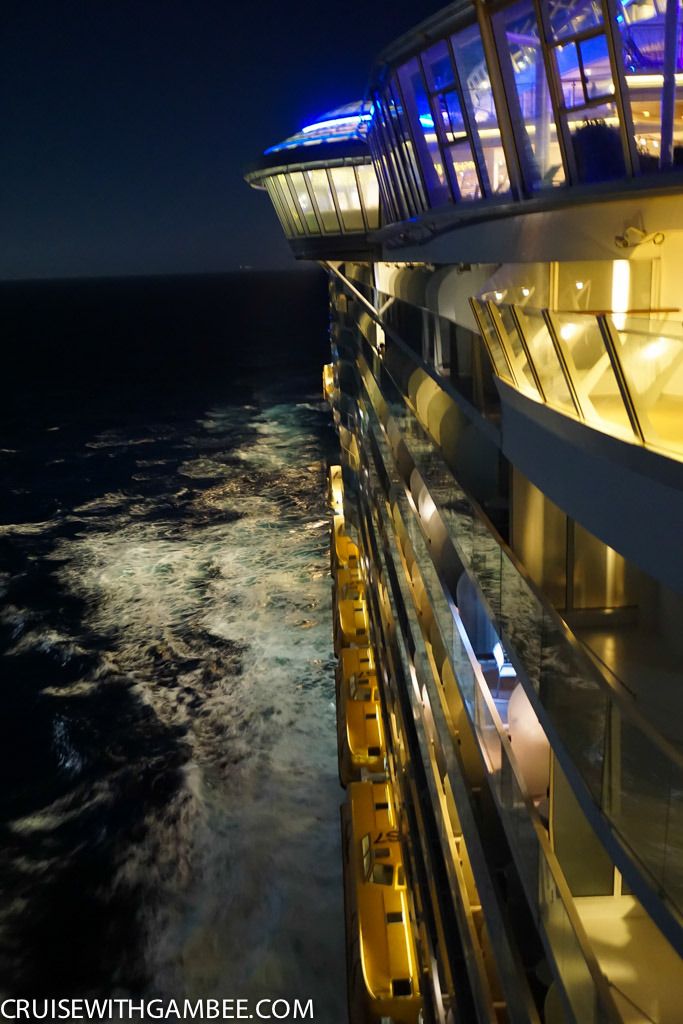 I am almost sure it was an X ship.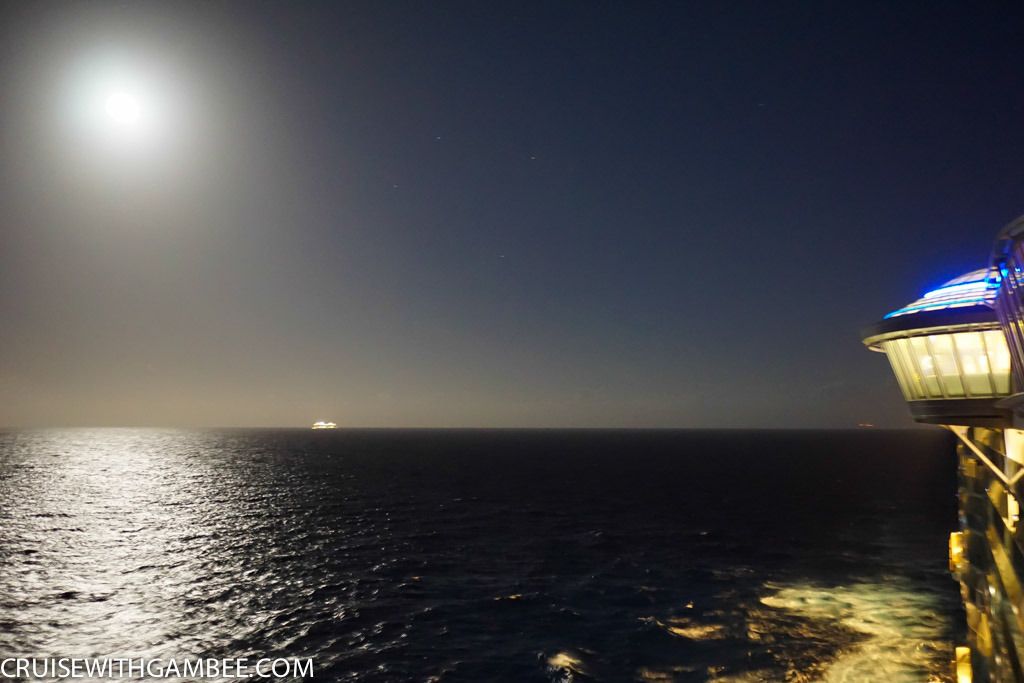 Mom spotting the ship.
Like I said it was super windy, mom had to hold herself on me most of the time.
Then we went to the solarium bar so I could get a drink.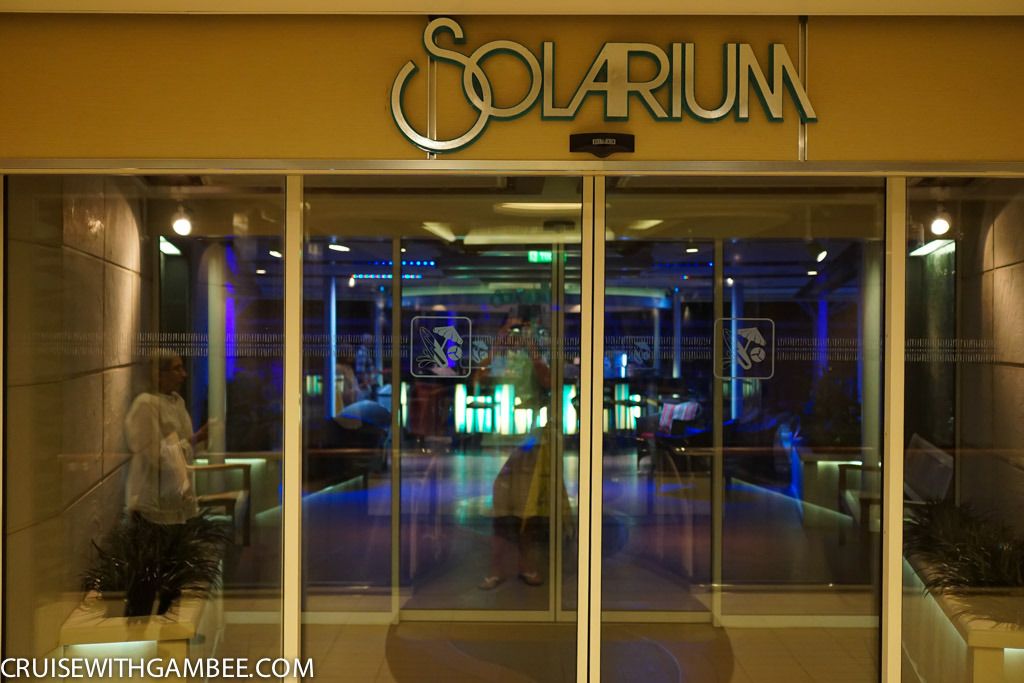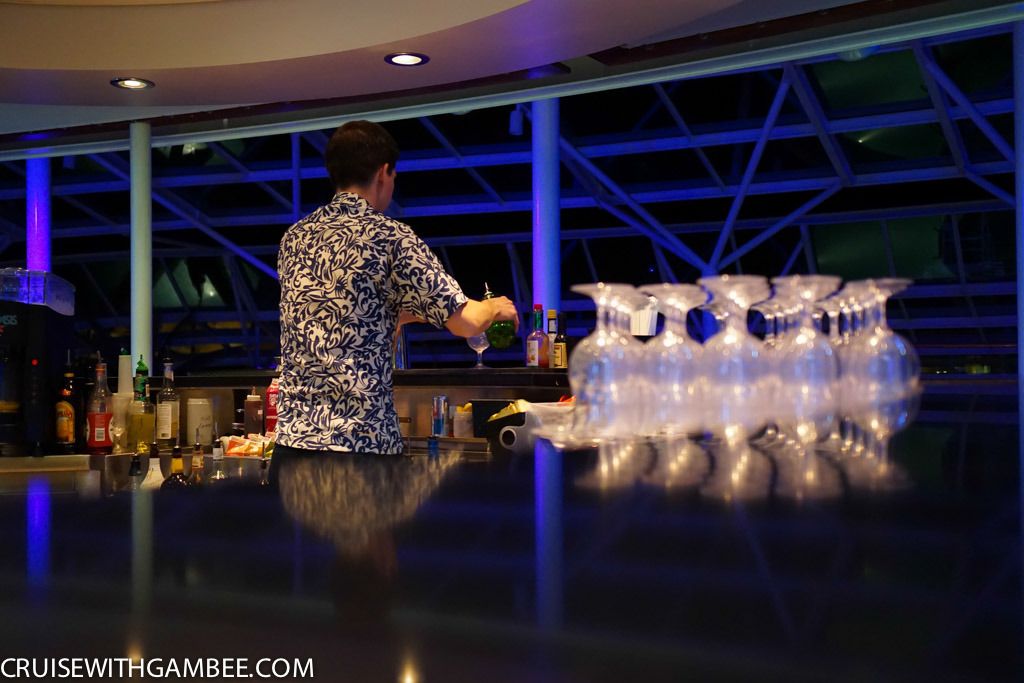 He made that drink just perfect! The lady back there tried like 4 different wines, and ended up with the one she was already drinking. You could tell that she was driving him nuts!
This is the top deck of the solarium.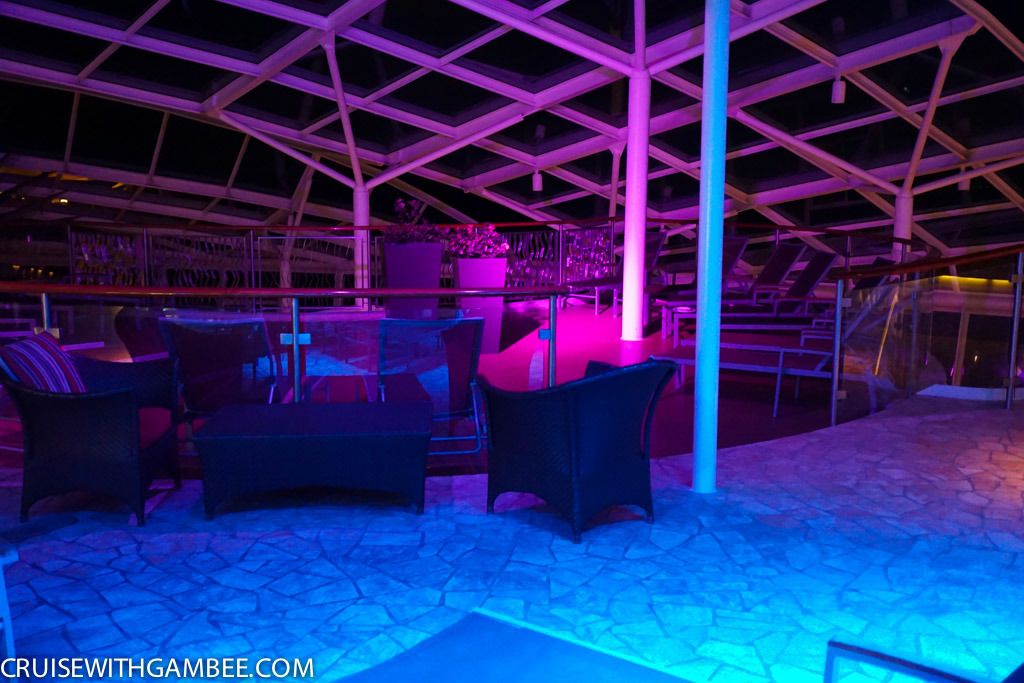 Here we are walking towards the windjammer.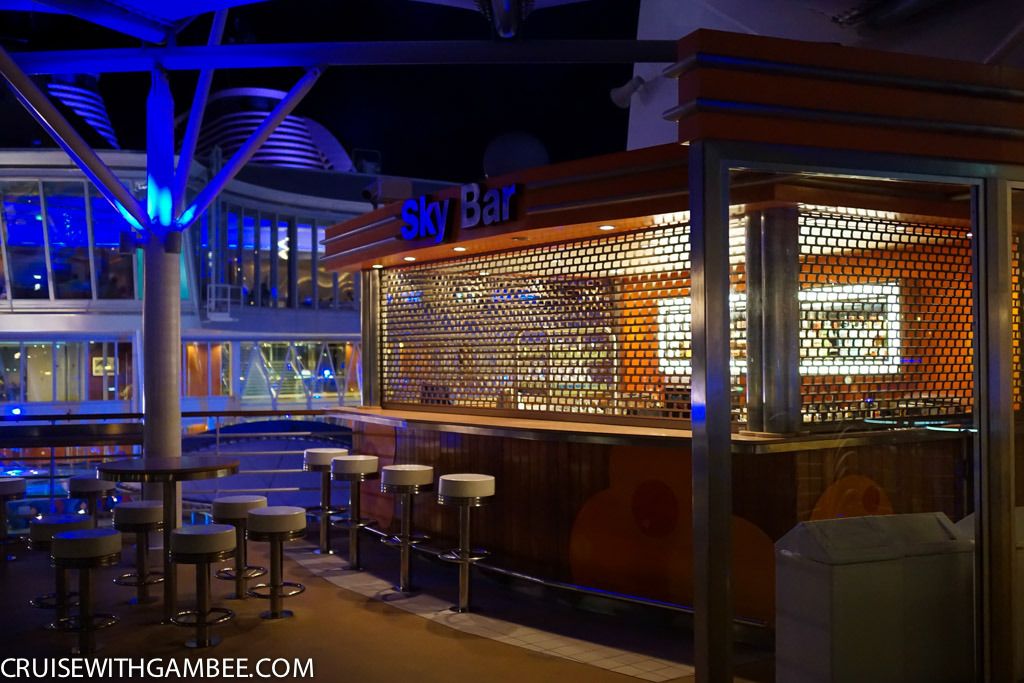 I am surprised at how clear these photos came out. No tripod or anything. I think these are my first night photos? Maybe not.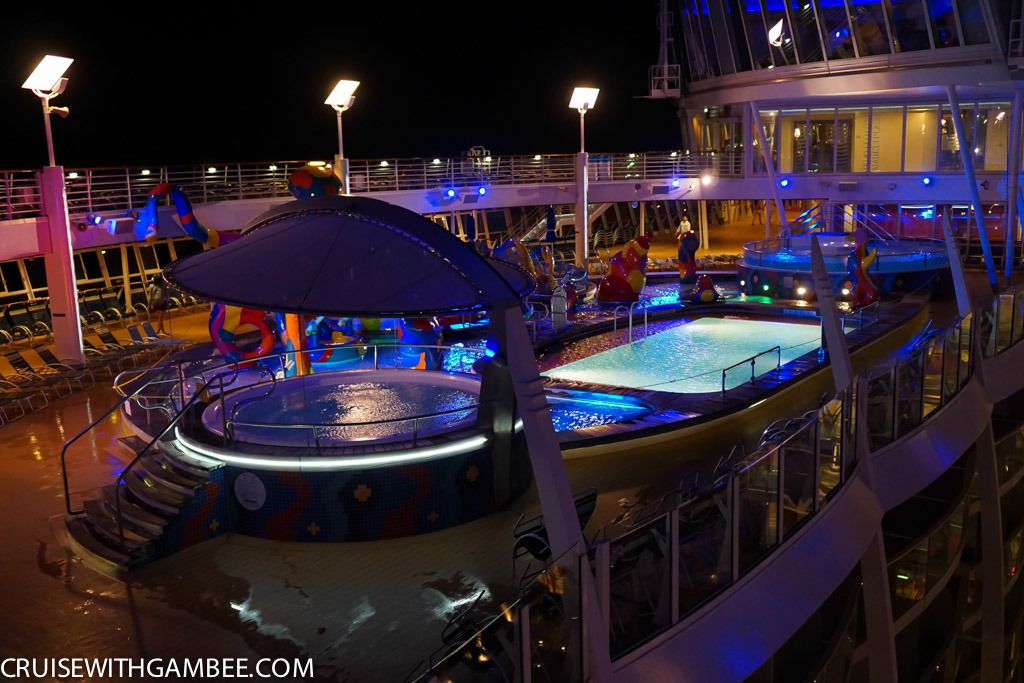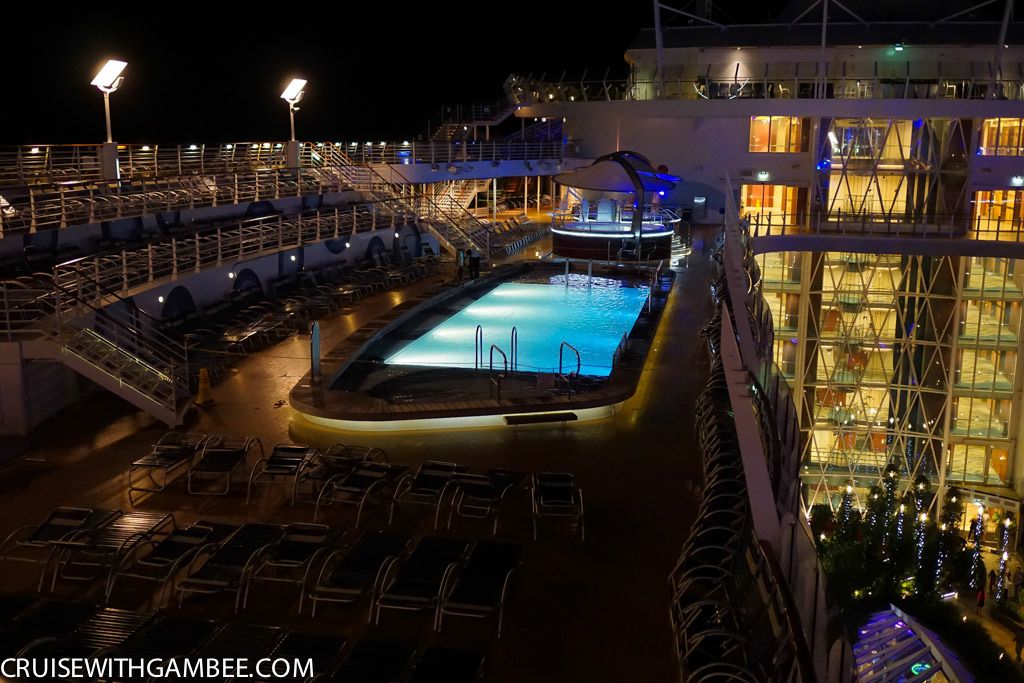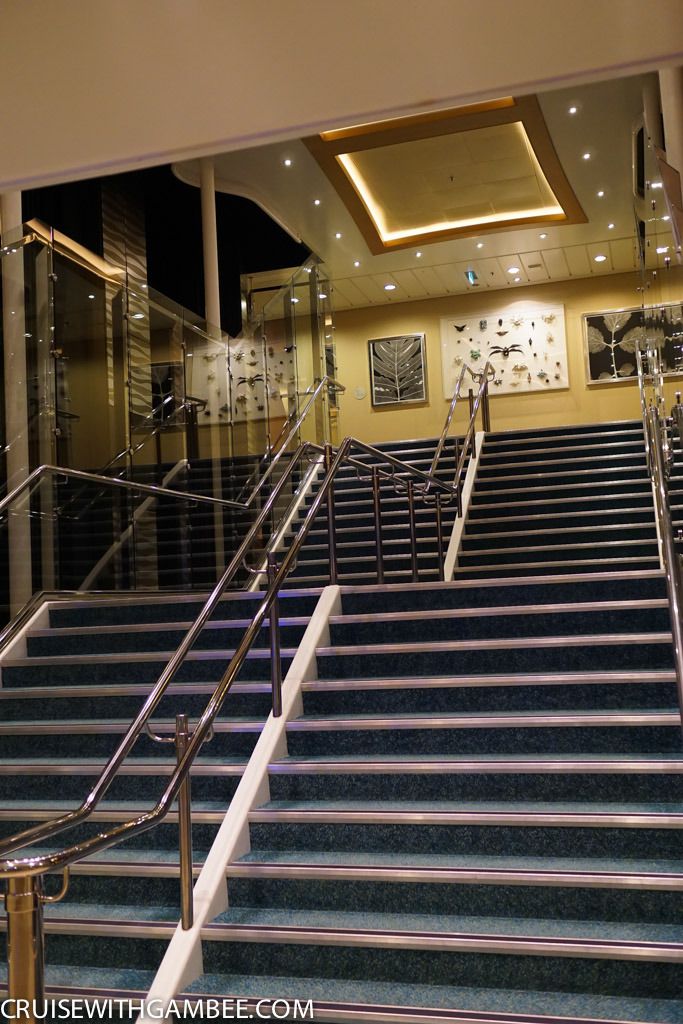 The food selection in the windjammer buffet was pretty good, and everything we had was actually really good. No complaints here at all. I think some people tend to complicate things more than they should. Quite honestly, they had much more selection than I have at home, and I don't have to clean the plates afterwards. What is there to complain about?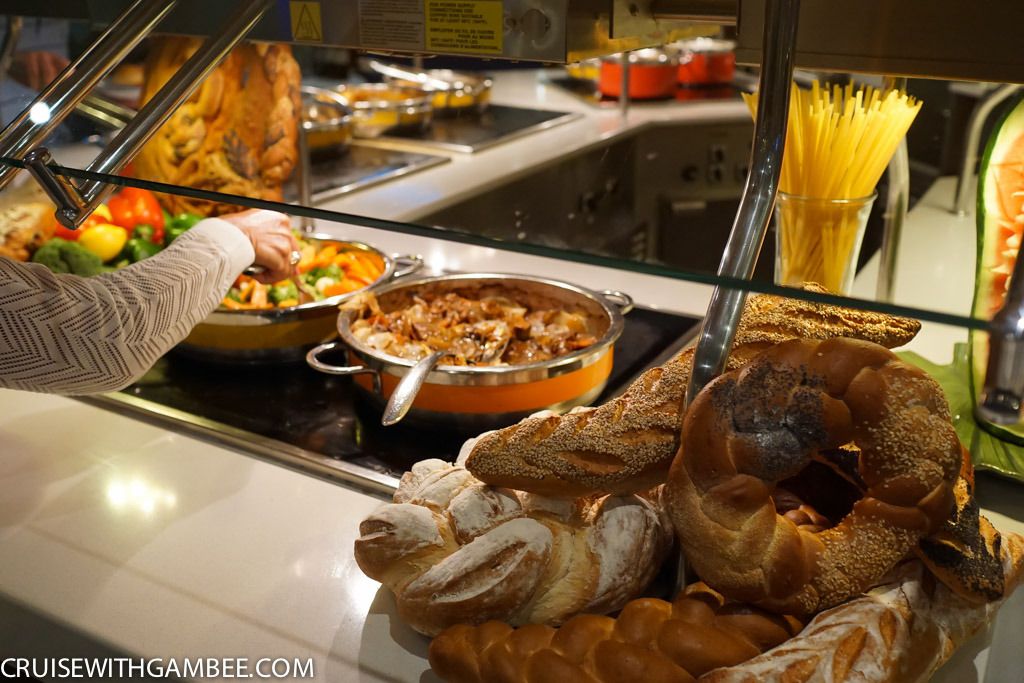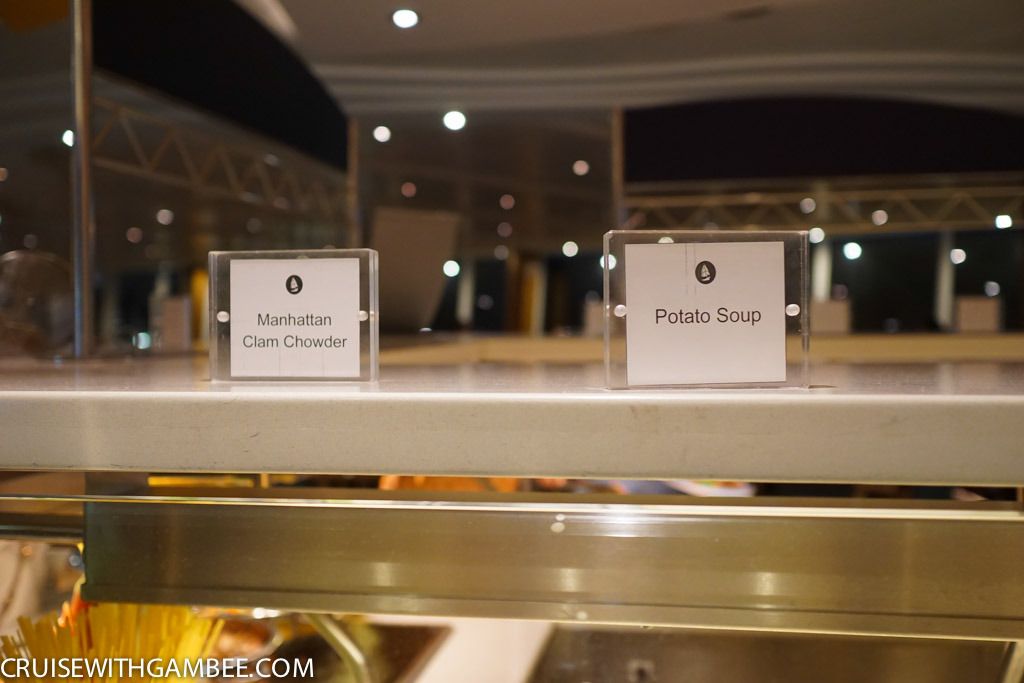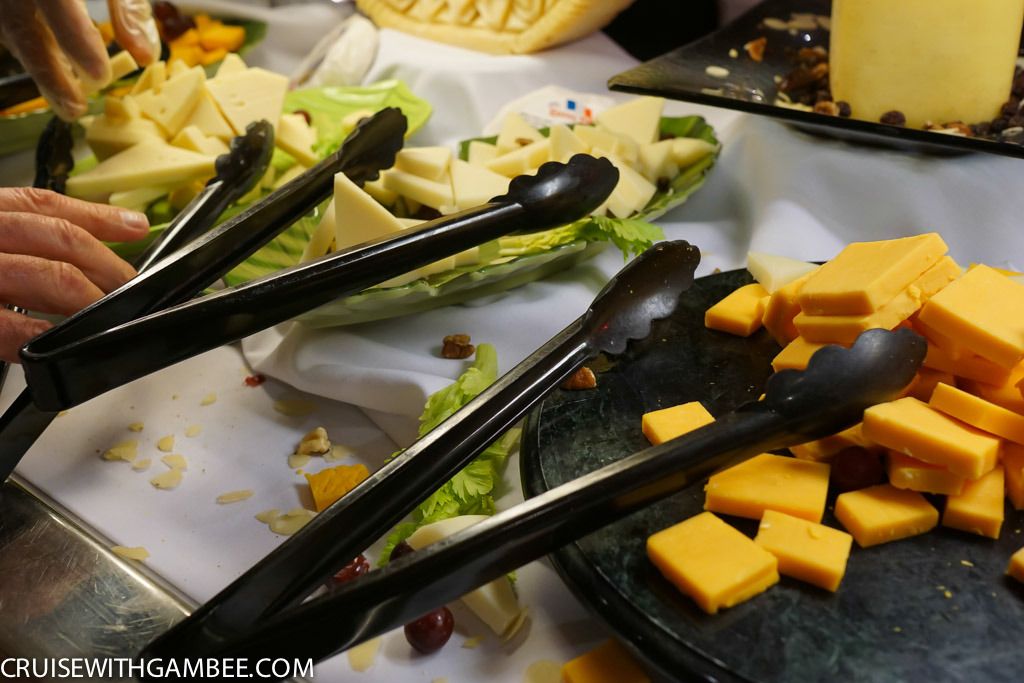 Mom got a soup.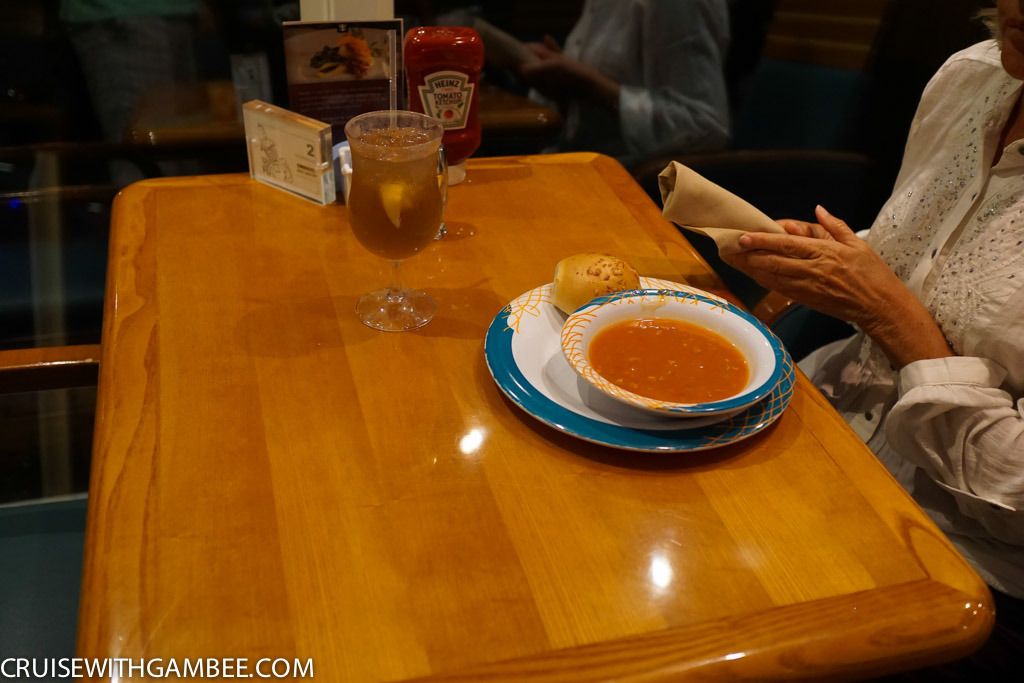 And I went to look for more food.