The library was occupied by a group.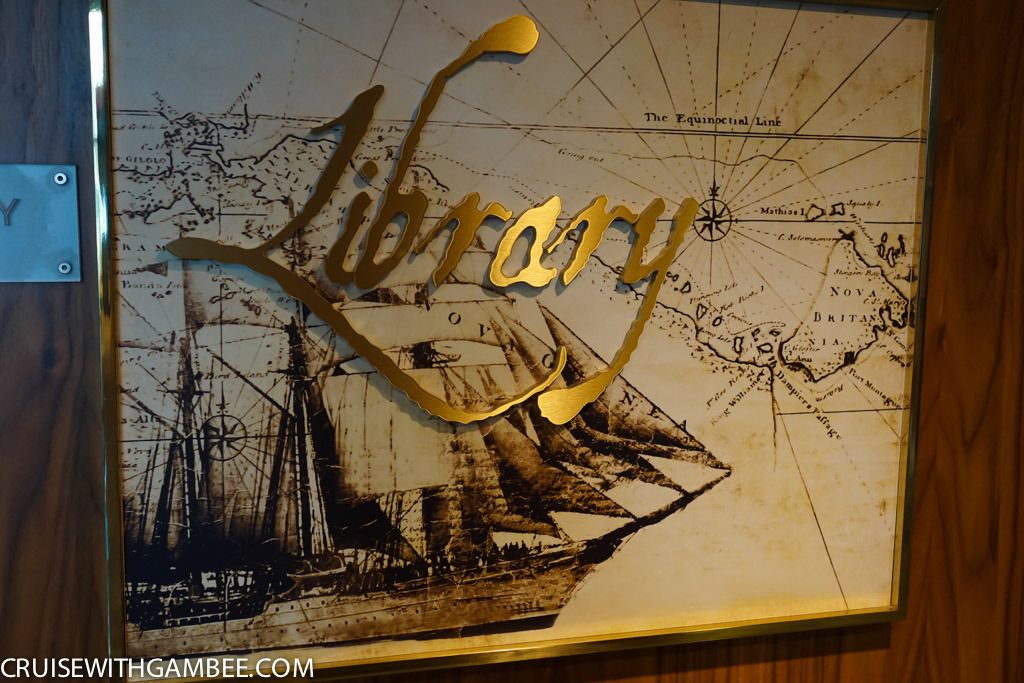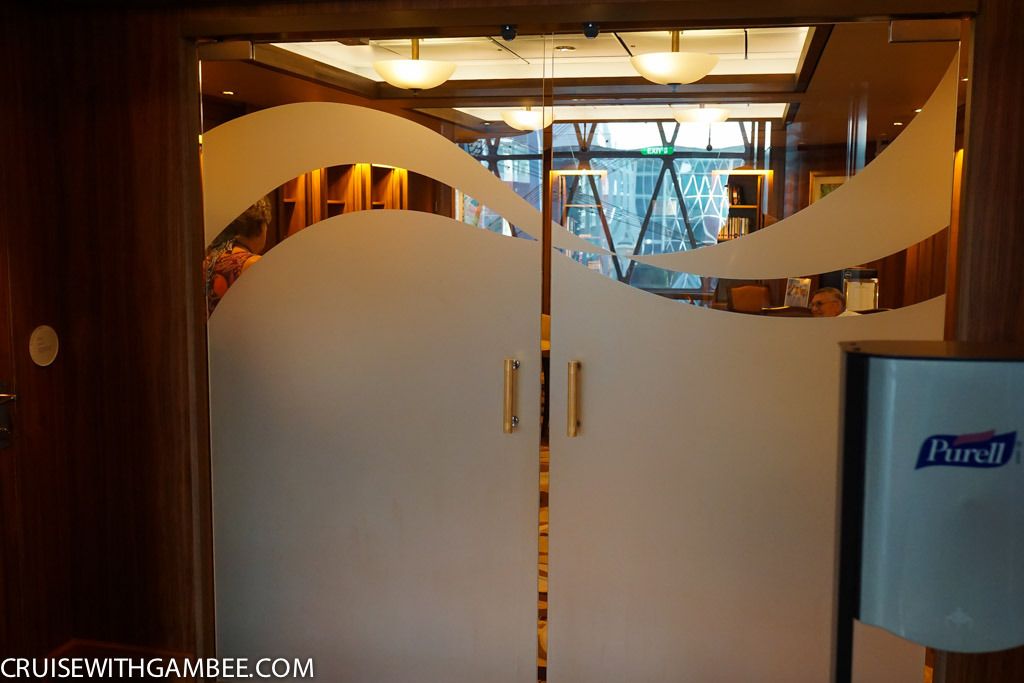 Then I went to check on mom. The mass was still going on.
Can you see mom?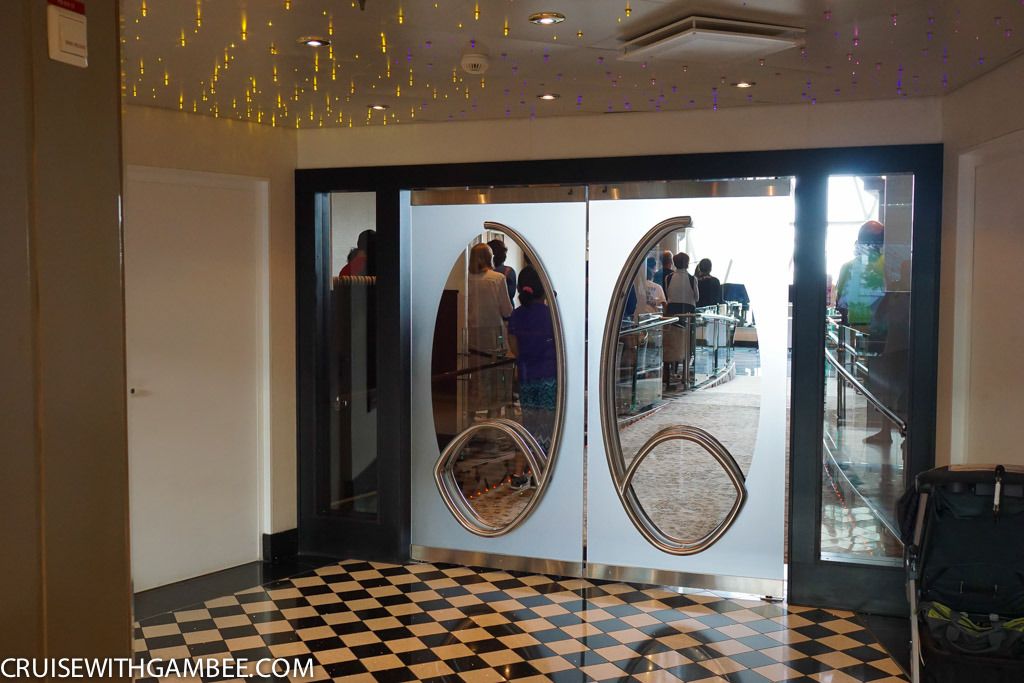 I just waited there for a little while, and once she was finished, we went to get her some food.
It is not NYC unless you can see a street sign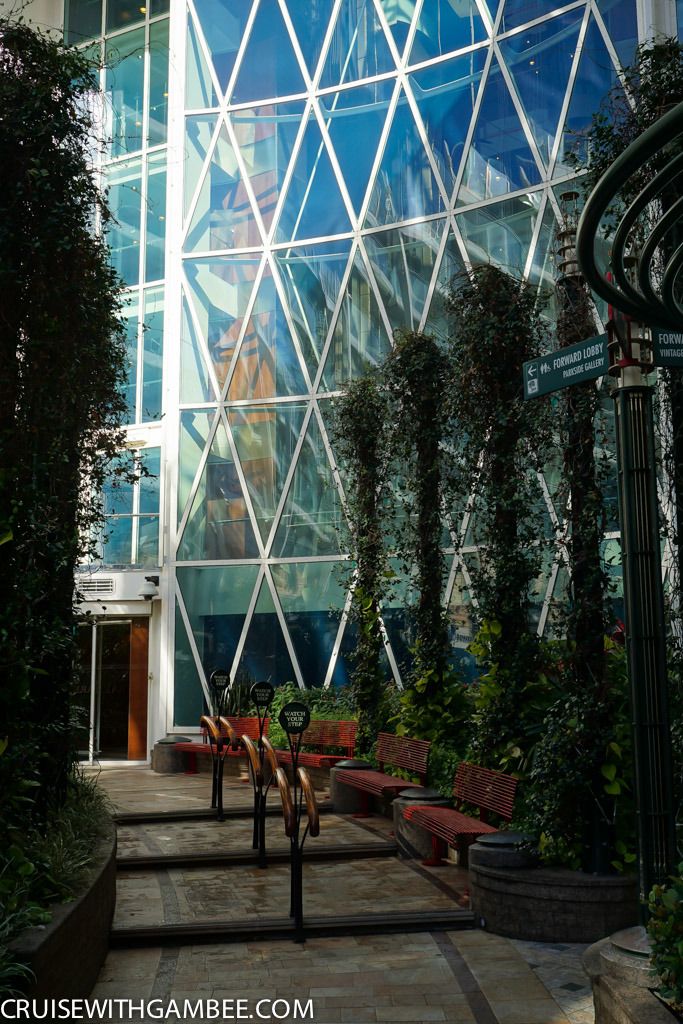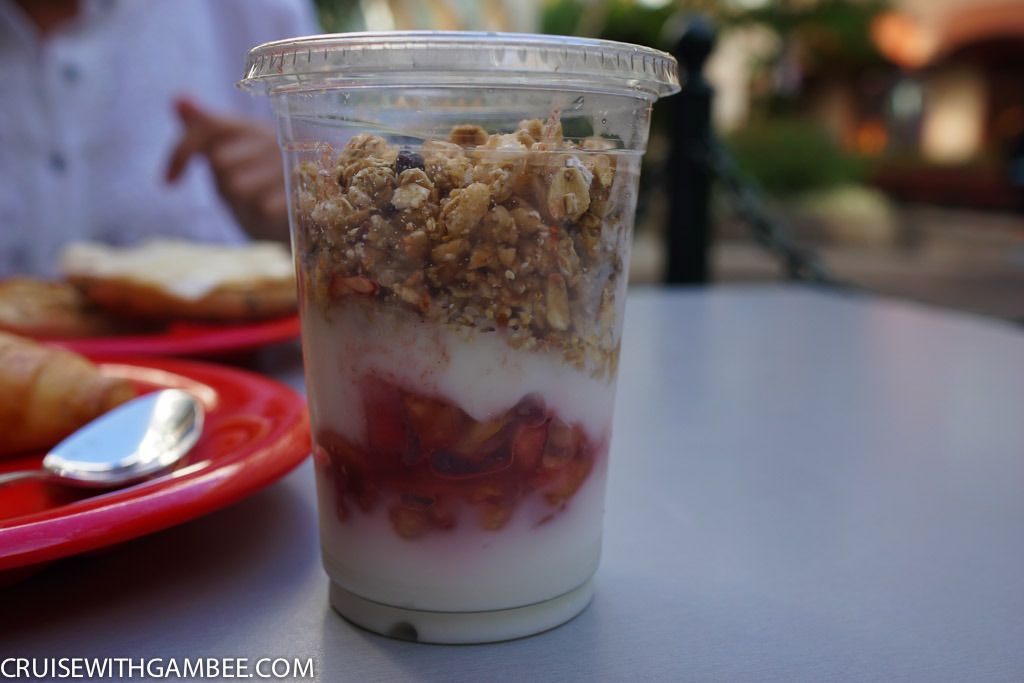 If I may note that RCCl was not well prepared for the 9 day cruise. They only had plain bagels left by now. Not a big deal, but I do enjoy my sesame bagels =)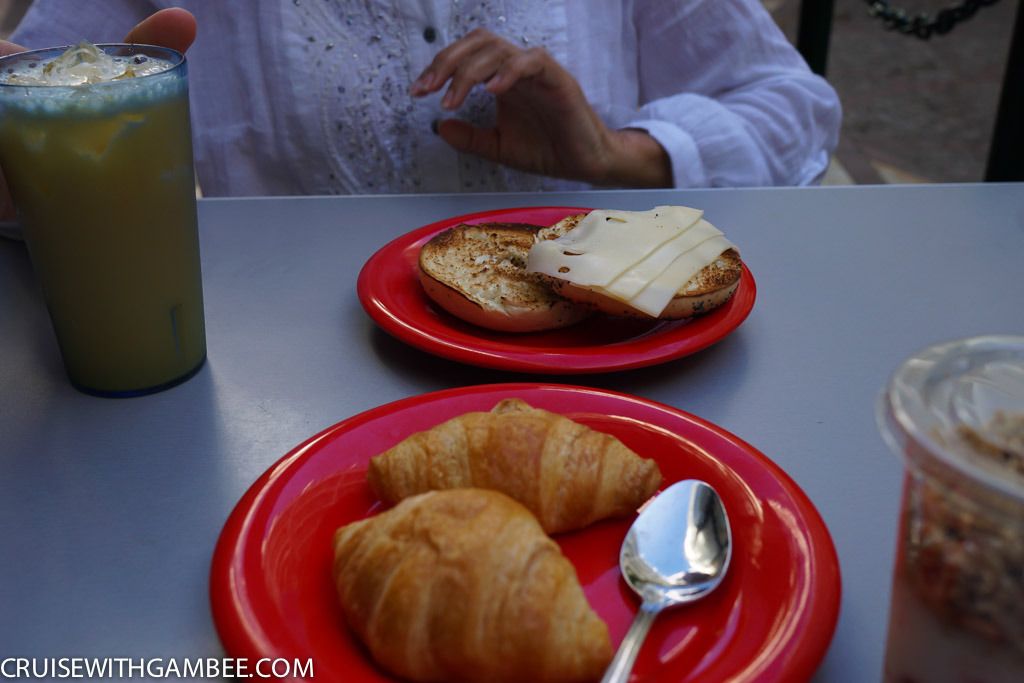 We then went to the solarium to relax for a little while.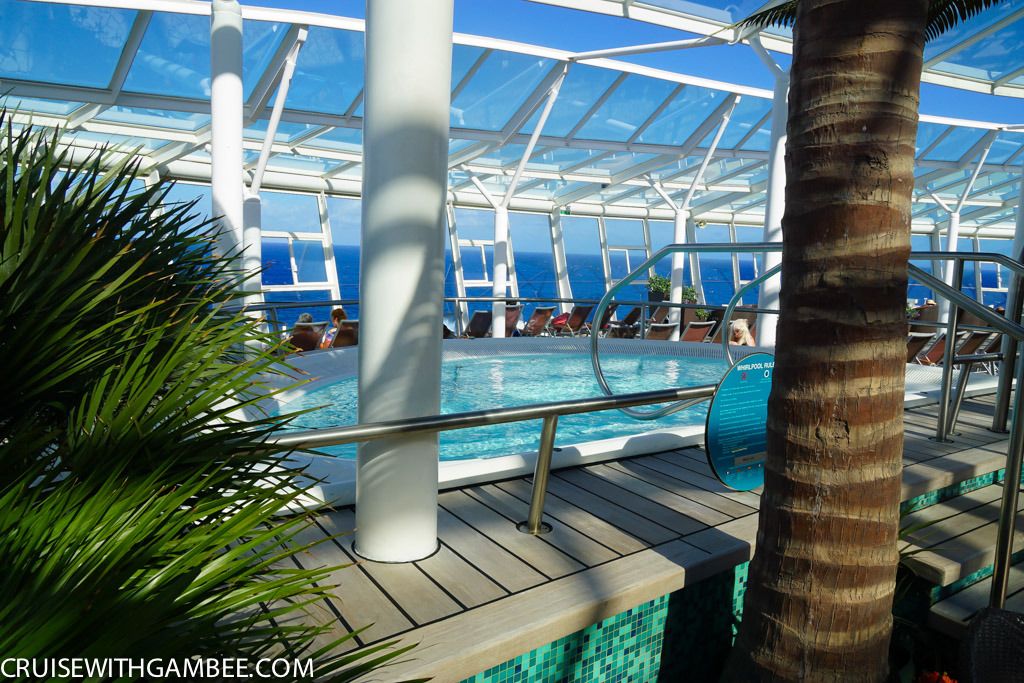 See how peaceful it is? And this is around 9:30 on a a sea day! Incredible if you ask me.
I went into the bistro to check out the selections for breakfast there.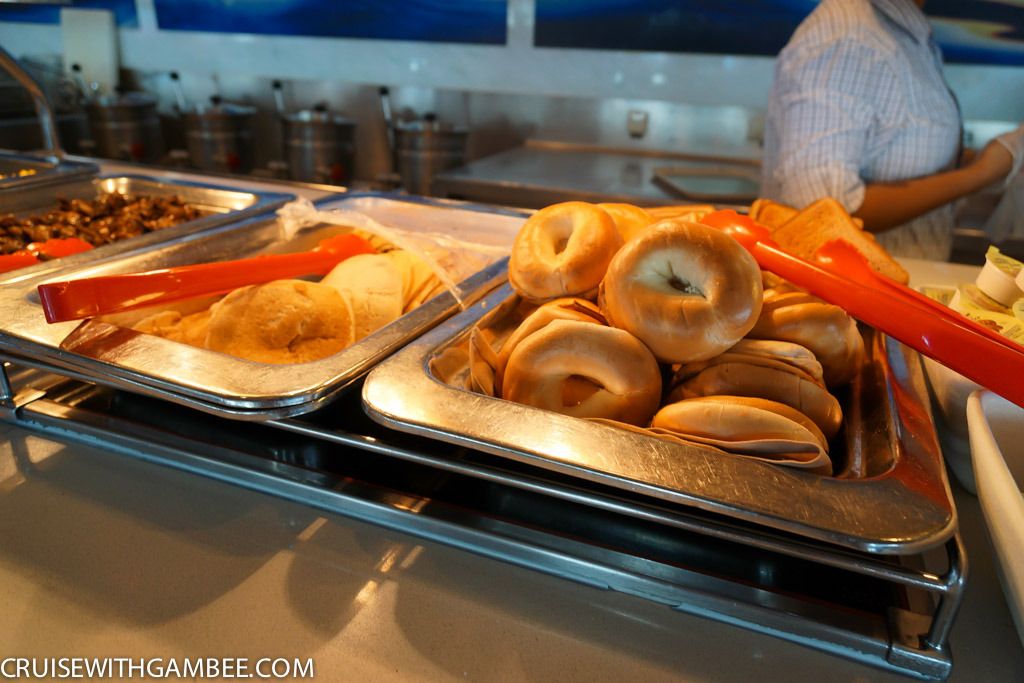 Yummy puree eggs, um, yeah sure.
The selections here for breakfast are not the best. But then again this is just my personal opinion.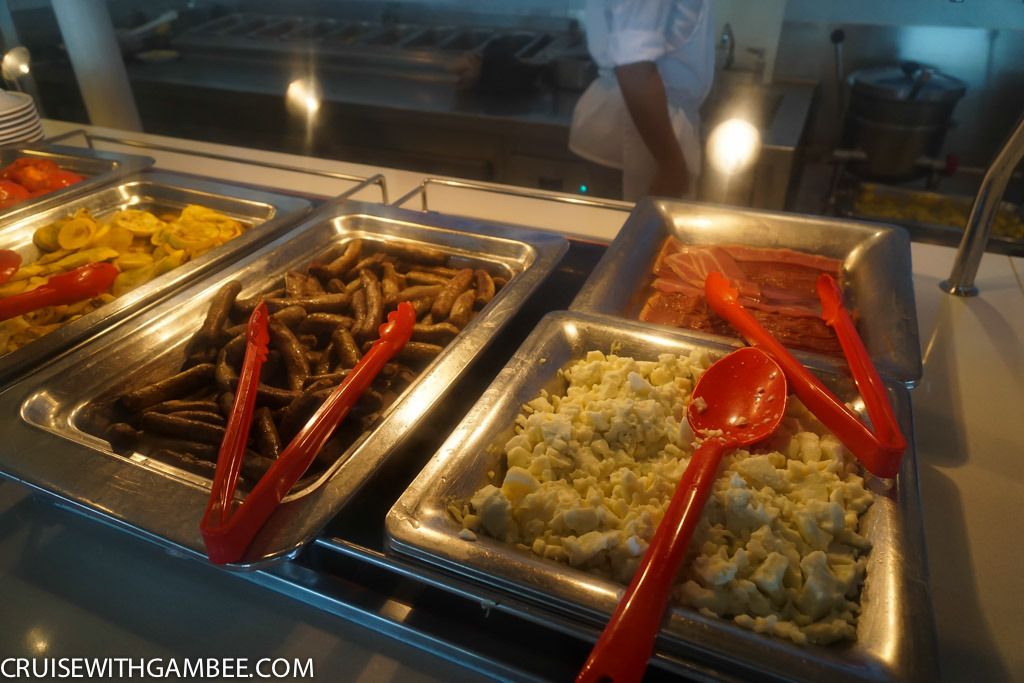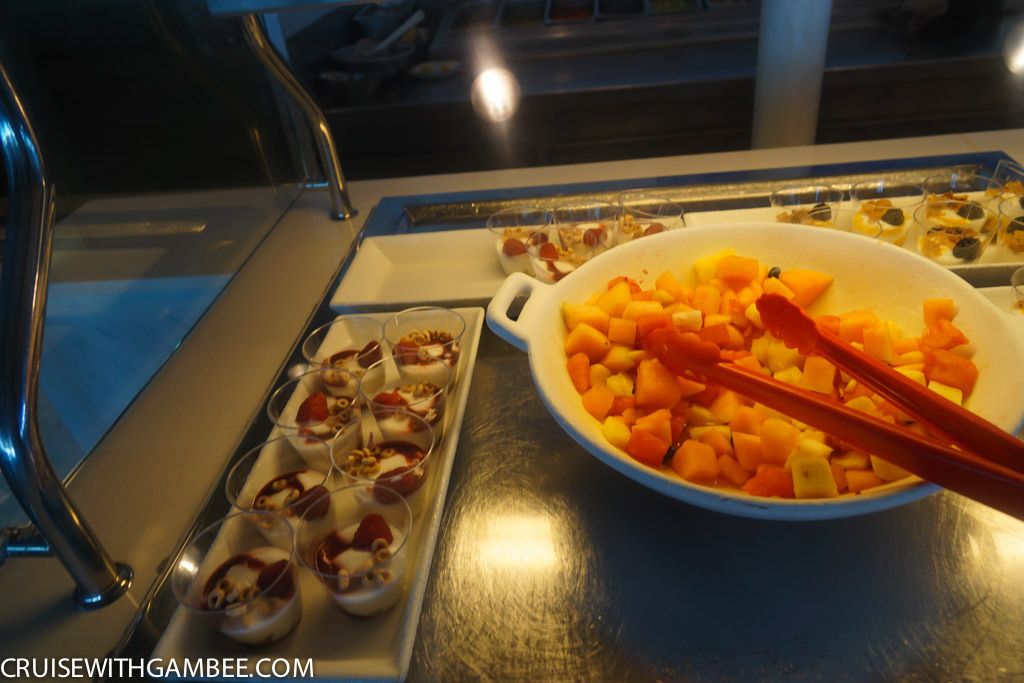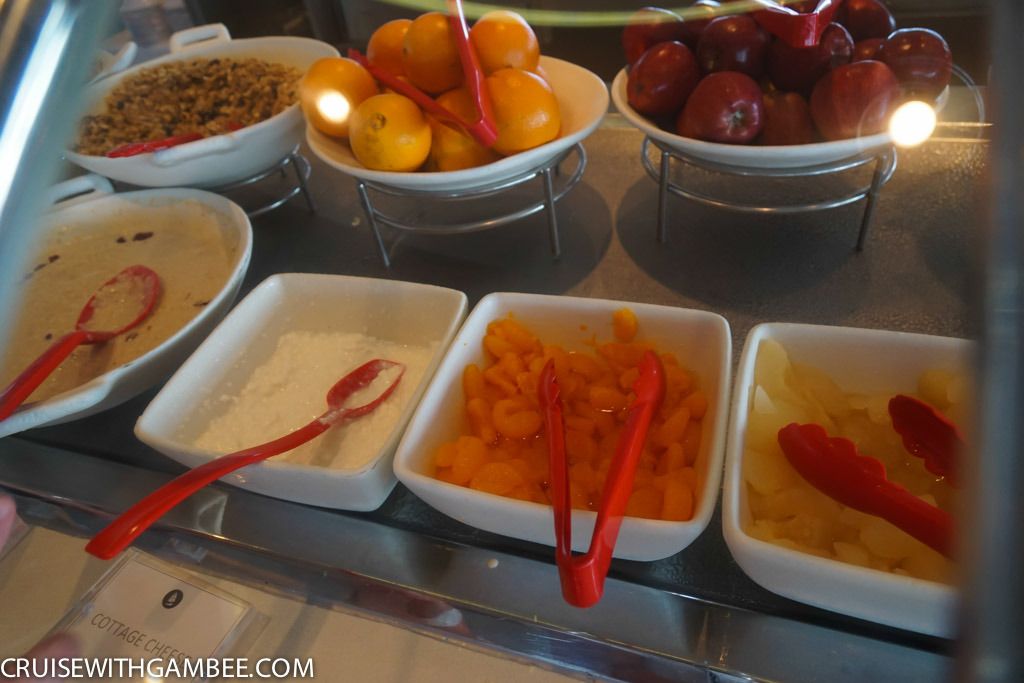 As if we needed more food, right?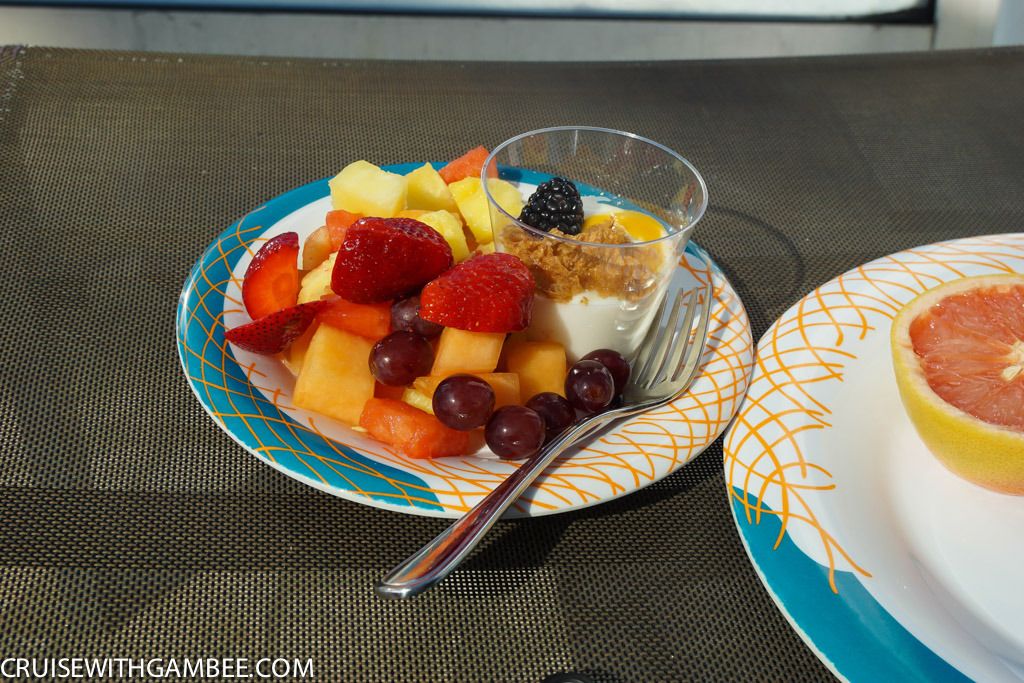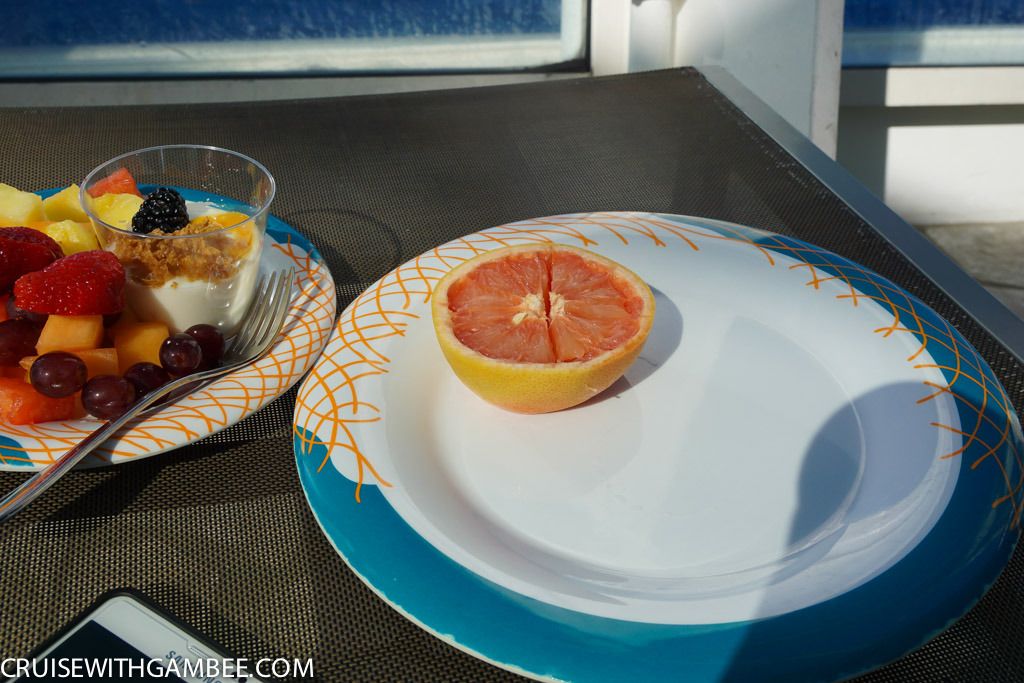 Mom went for a little walk, I stayed back and relaxed. You know, same old, pool, jacuzzi, drink, etc.
I am almost sure that I ended up napping for a couple of hours. I saw that because there is a gap in which no pictures were taken
I must of woken up and head to the Bistro to check out the lunch selection.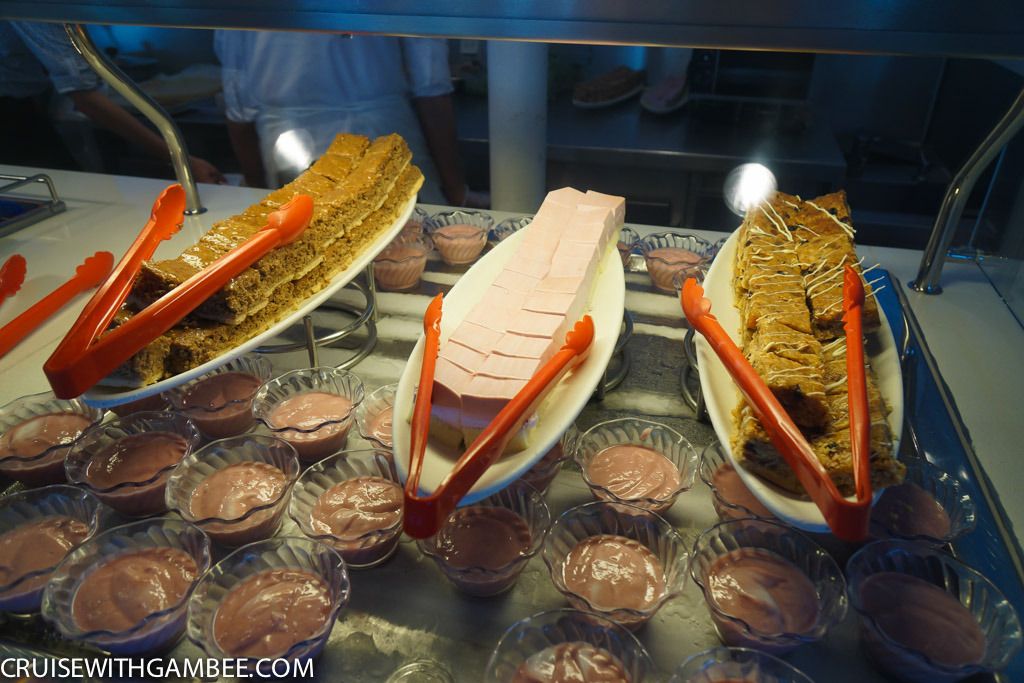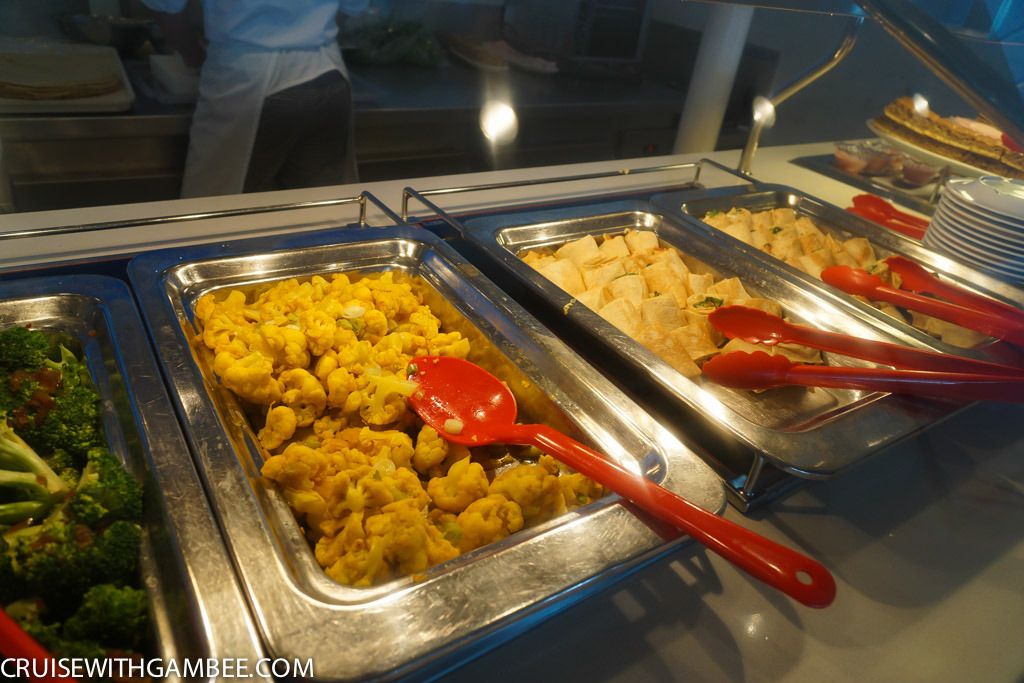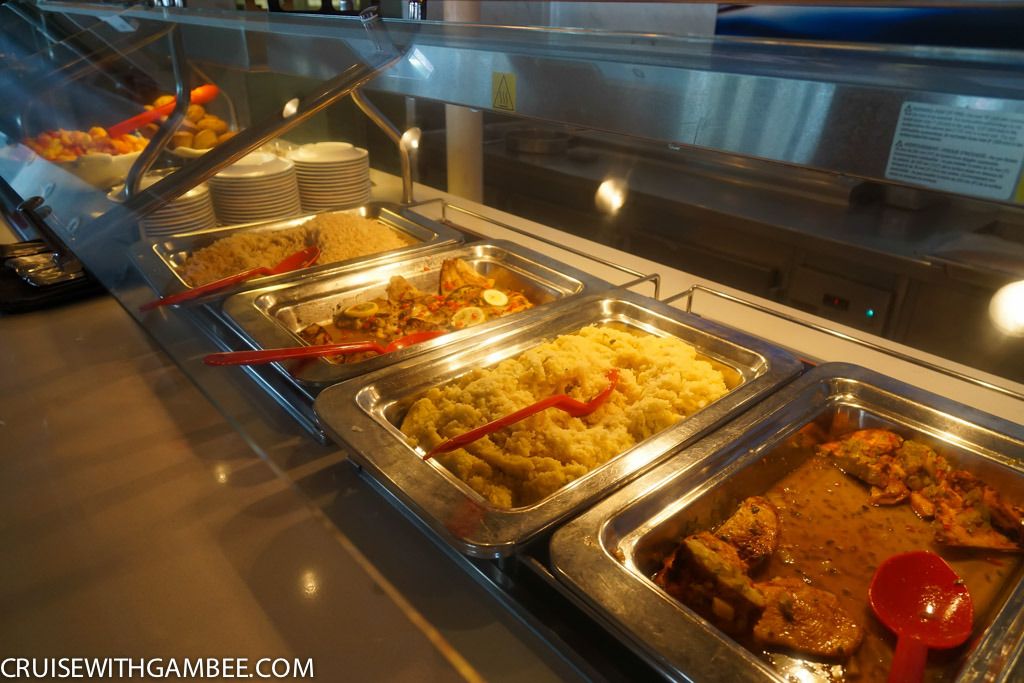 This was one of the miss times. Those were the shrimp wraps and they were horrible! The fish was bland, and so was the rice. I think the only good thing was the goat cheese, and even that…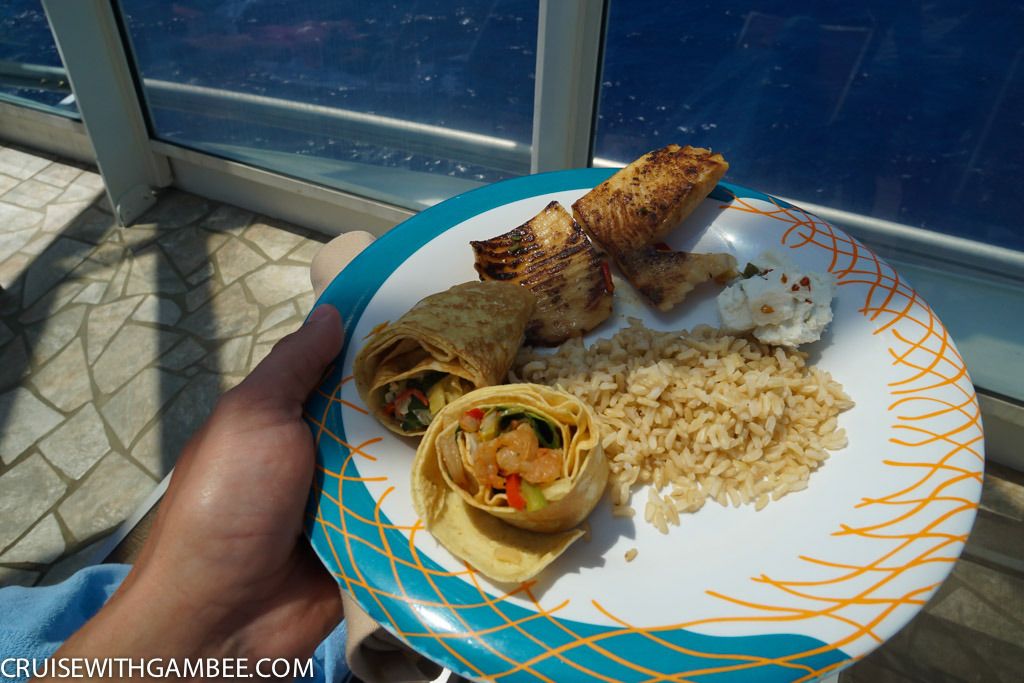 I told mom that I would go downstairs and get us some food from the Park Cafe.
By the way this is quite a busy venue, there are almost always lines. I think RCCL did not expect this venue to be so popular.
A shrimp salad, it was excellent!
And two roast beef sandwiches
I also got a noodle salad. The main reason I got it was because of the large shrimp, I knew mom would love those. The noodle sauce was not good at all, but we took the shrimp and added them to the garden salad. I guess this statement does not come well after I said I hate disposing food. But I guess booze has a way of working my system
After lunch mom went to sleep for a little while. And so did everyone else next to her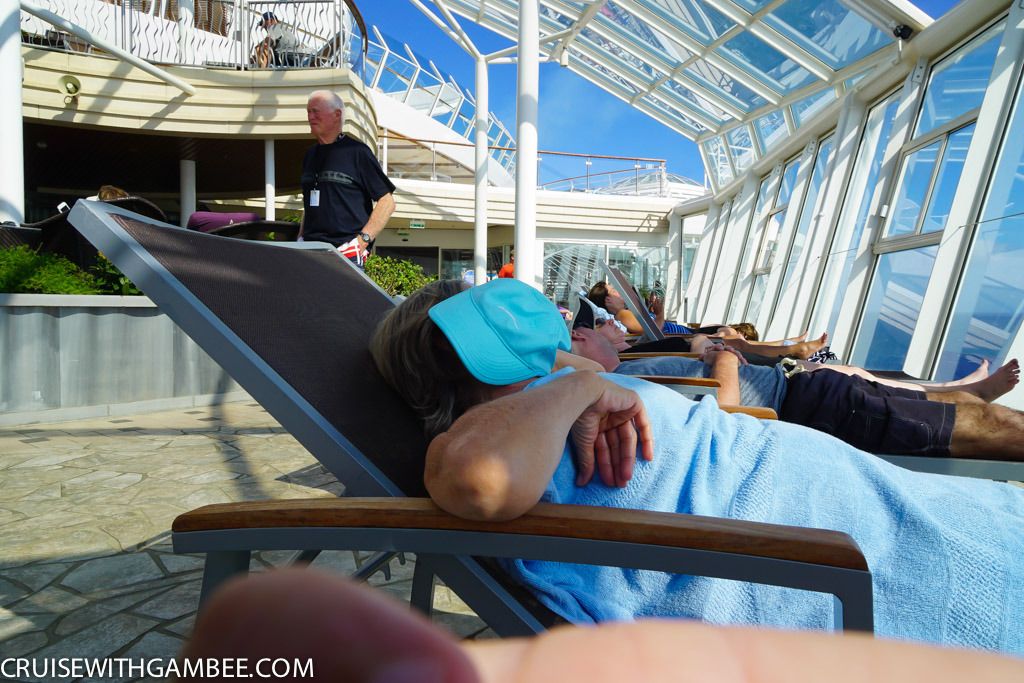 I remember going into the jacuzzi for a little while.
And just doing more of nothing.
At some point I remembered that they had soft serve ice cream by the kids pool area. I decided to go get us some.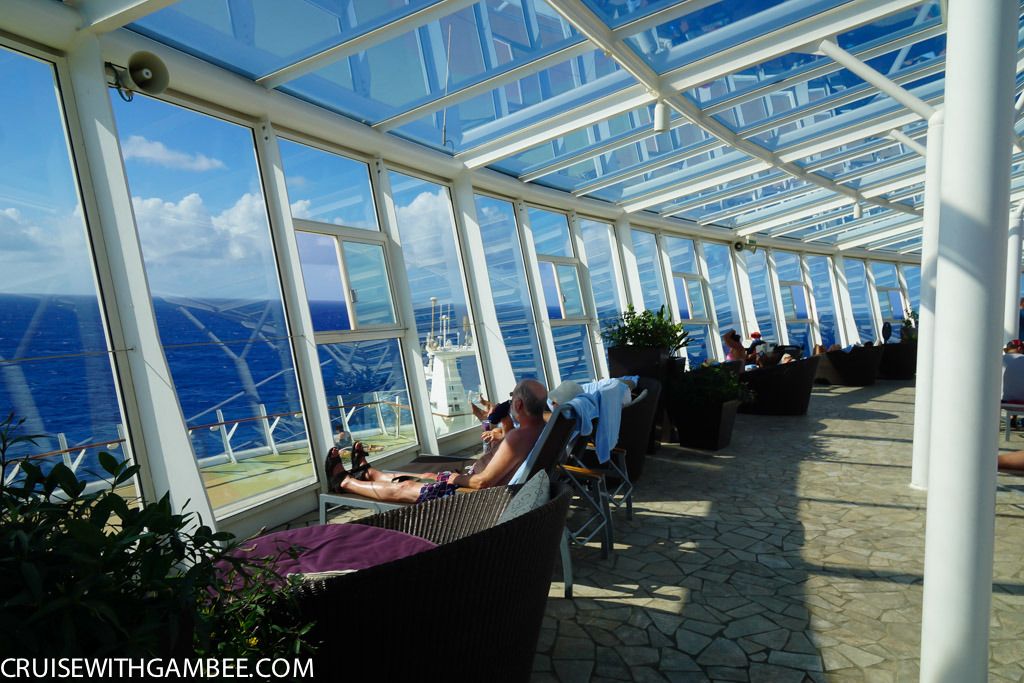 I have no clue what time it was. Mid afternoon?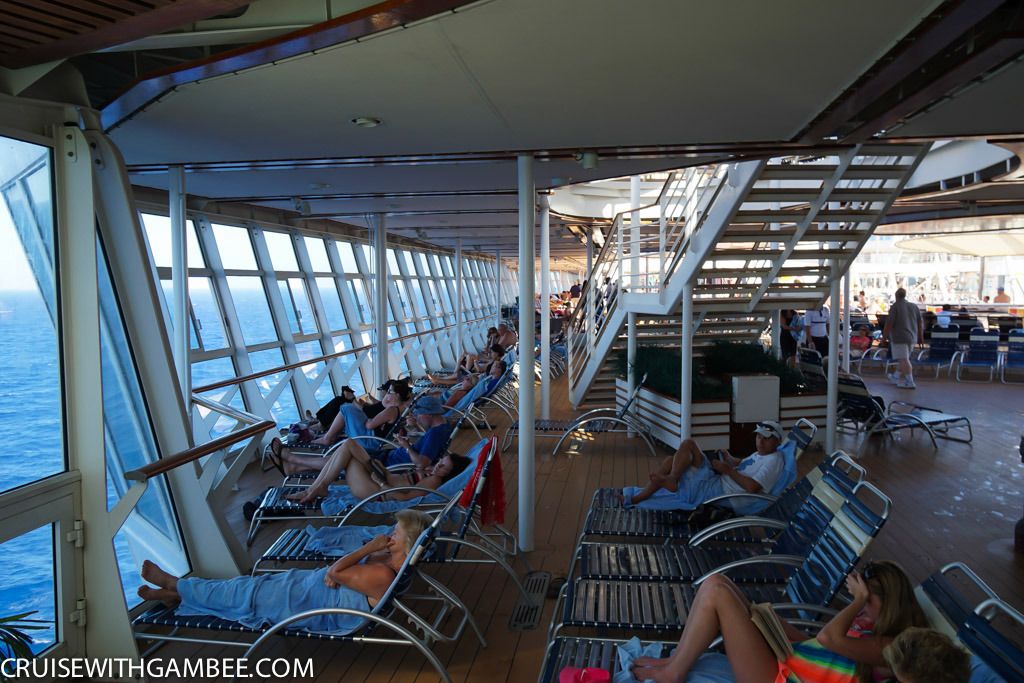 This is my favorite pool, although we never used it. I am all about the Solarium!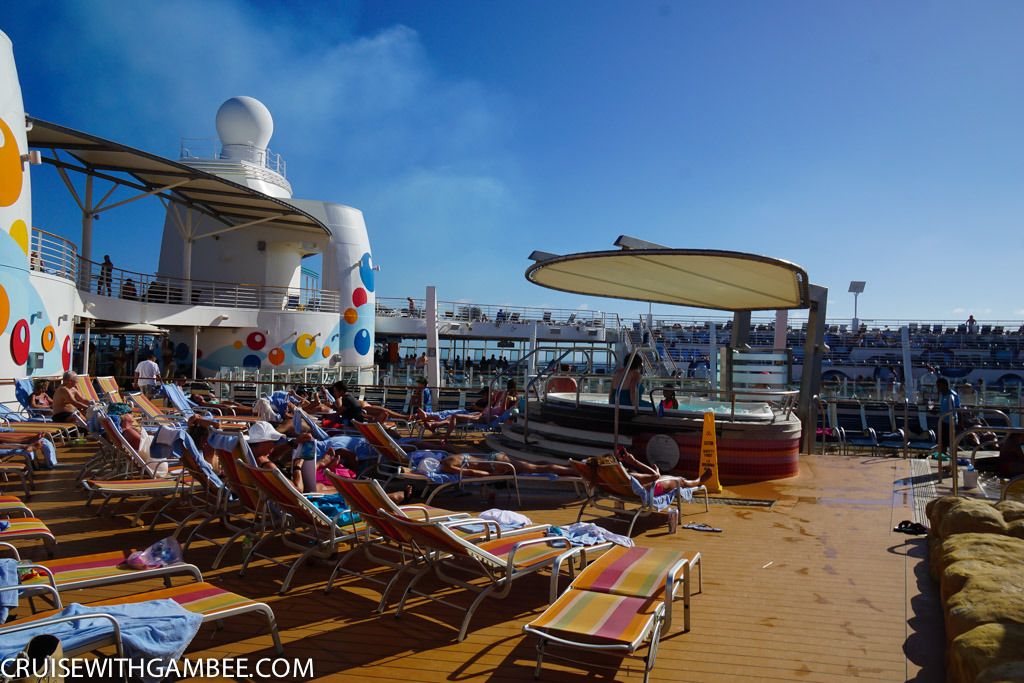 They had a live band playing.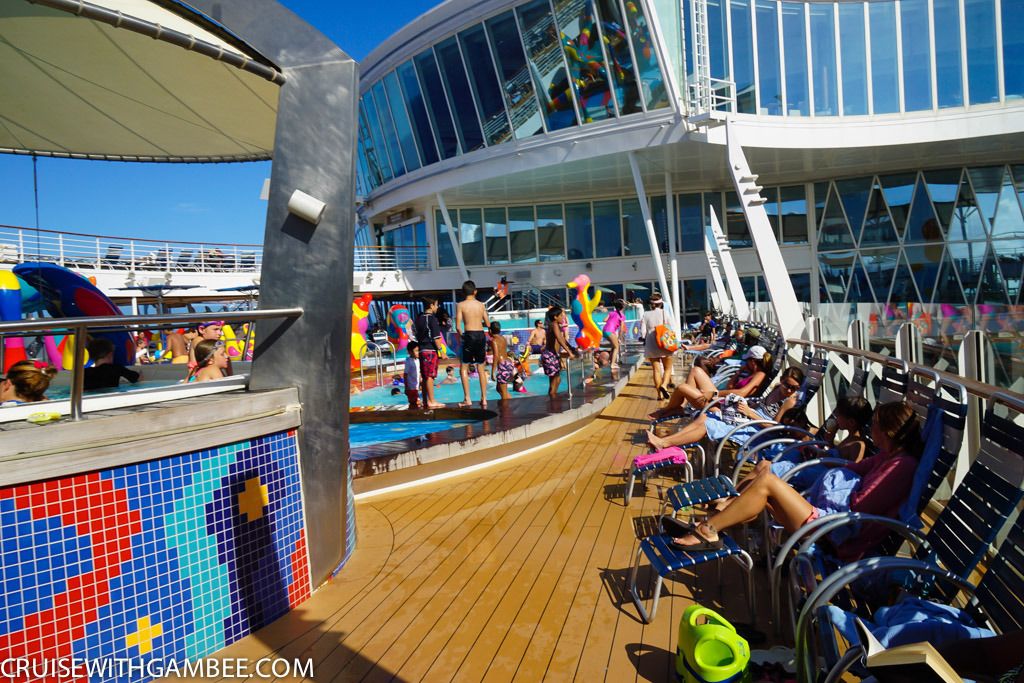 The ice cream is by the kids pool, nice location, right?
They were delish! The only issue is that by the time I made it back half of them had melted away.