Day 9, Last Day =(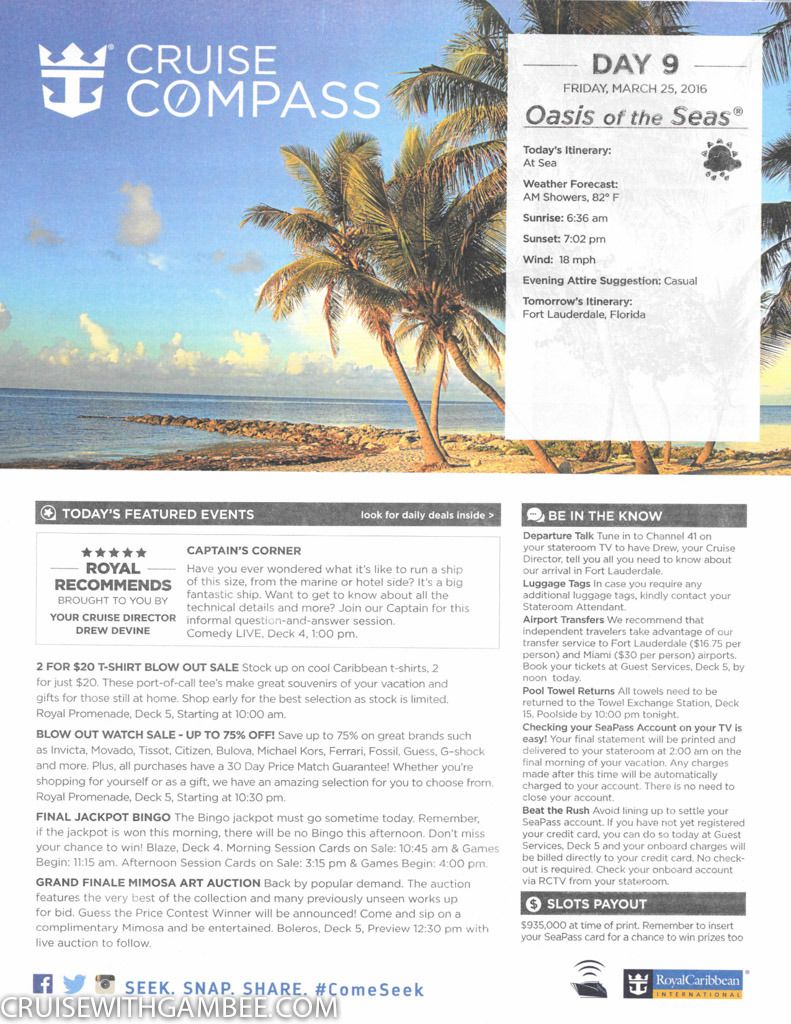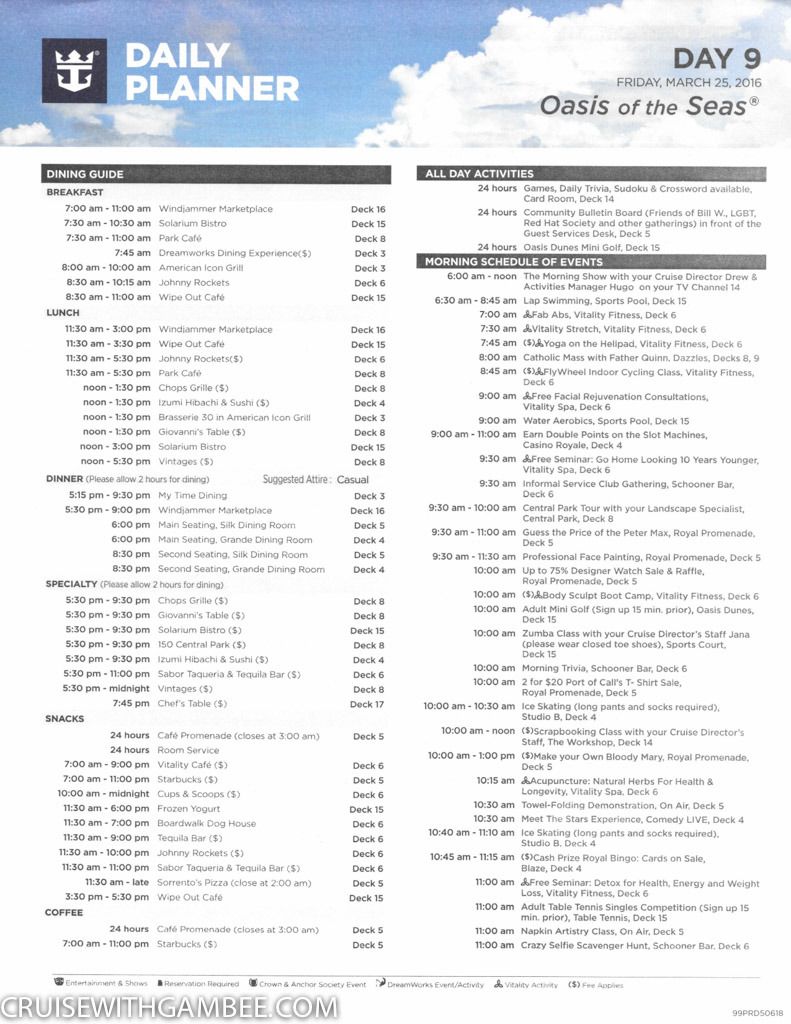 We woke up bright and, early as it is accustomed. I had a rough night with my stomach it was quite sore. I guess drinks and a ton of food will do that to you. Especially after 9 Days.
I started working on my files for a little while. Which also reminds me that this is by far the ship that I saw the most people using the internet. Even though you can get even cheaper plans with Carnival. It puzzles why people always have to say something along the lines "You're on a ship, why use internet? Just unplug and have fun". People have fun in different ways, and lots of people have it using the internet. In addition to that, there are people who need it for work, and other kind of issues. I guess in a way I wish everyone would mind their own and let people be.
Anyway, I worked on my computer for a little while. I also backed up all my information. For those of you are curious about data, I took a total of 32gb worth of pictures during this cruise
. Not one video!
And yes, my laptop is on the floor, LoL
We were already quite close to home, and sailing quite fast. Mom went to mass, and stayed back in the room and relaxed while she came back.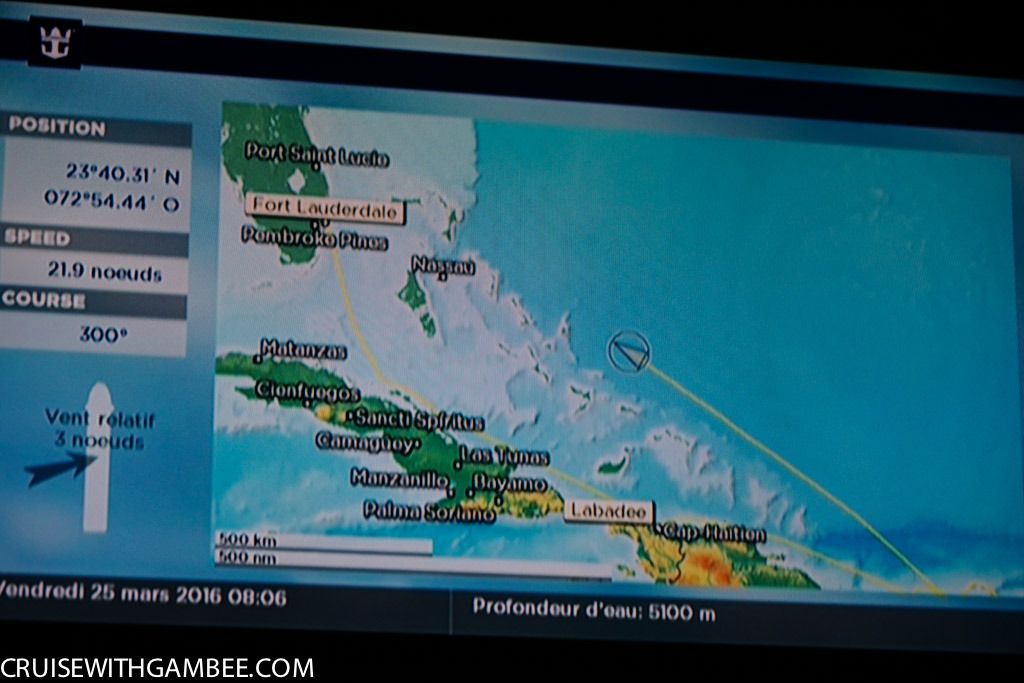 Mom came back rather quickly. The mass was much shorter than the other two. Then we left the room and went to get a nice spot in the solarium.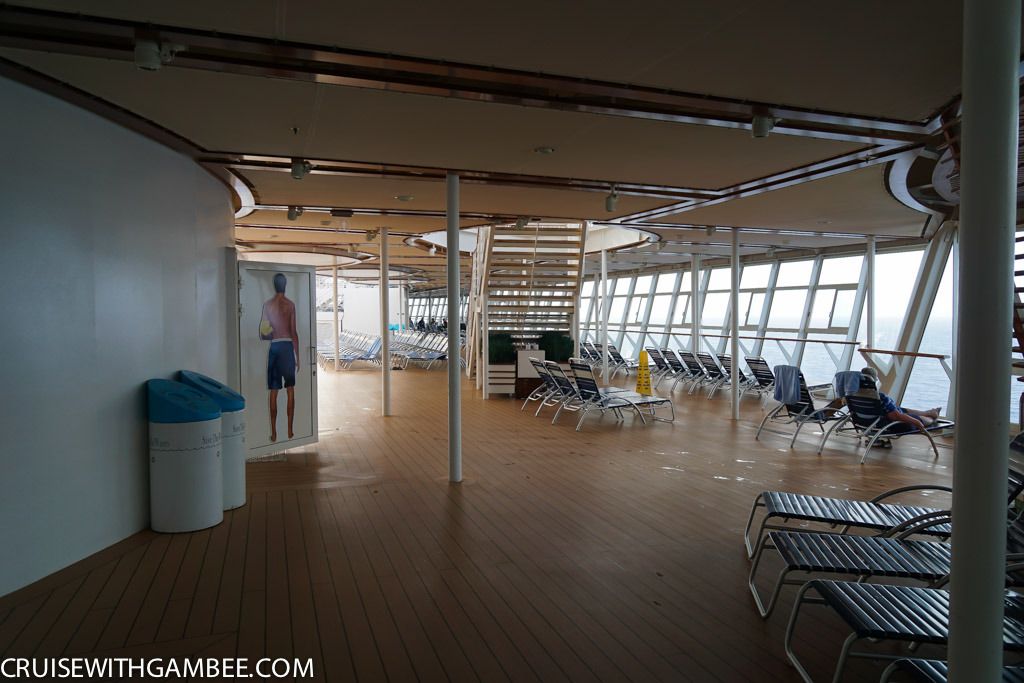 I love Oasis class ships, there is always a lounger in a great area for you. No need to wake up at 5am to hog chairs. No pun intended, well, at least not yet 😉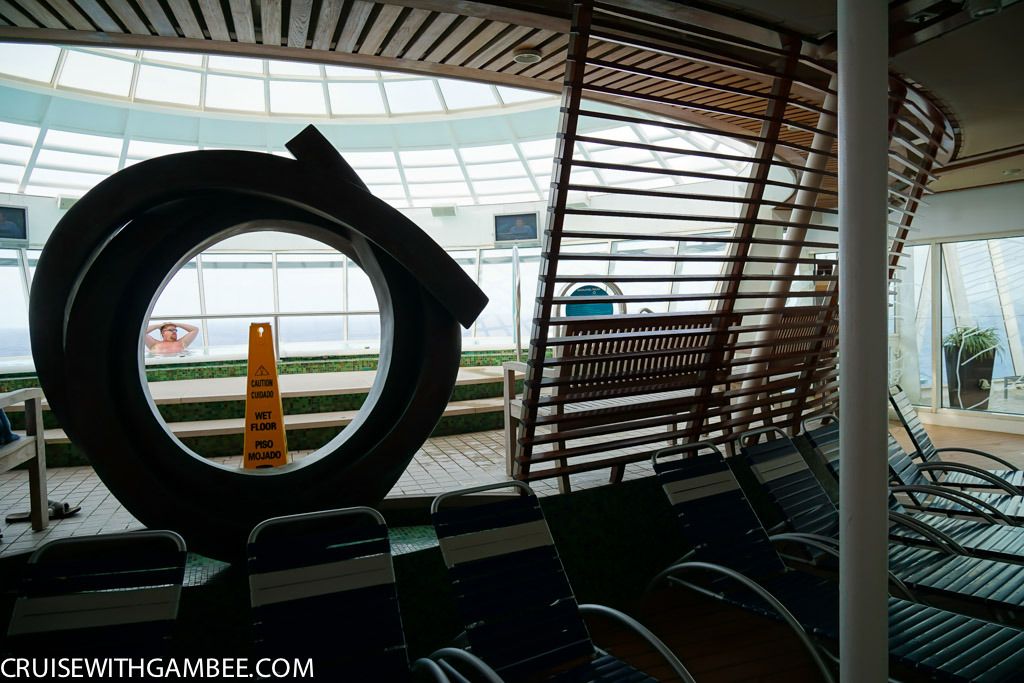 I went to check the selections on the Solarium Cafe, but again, it was kind of lousy.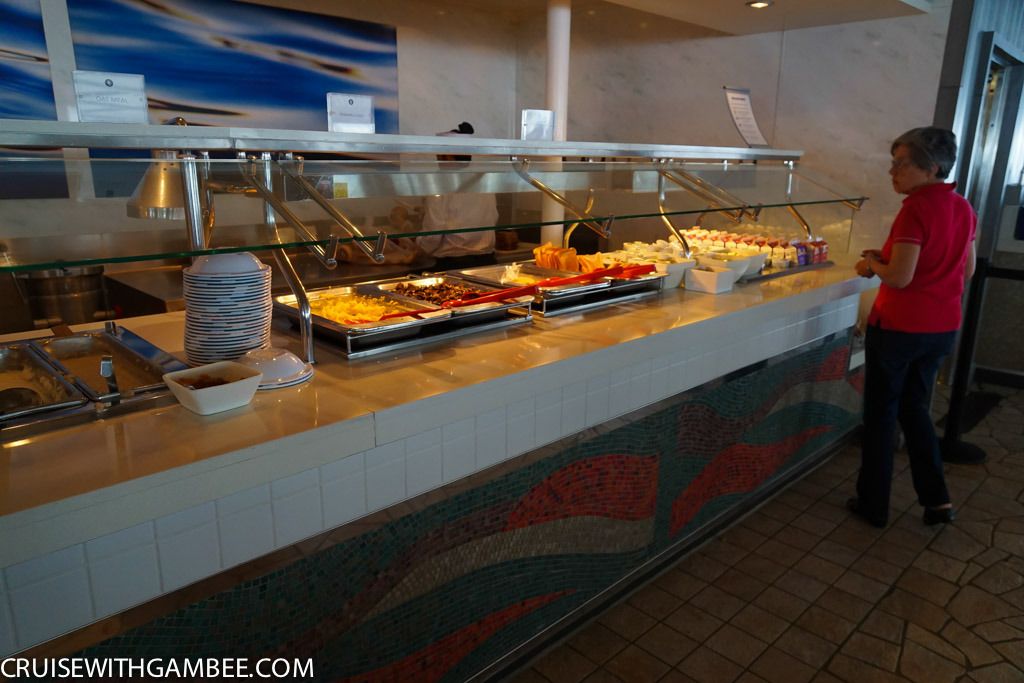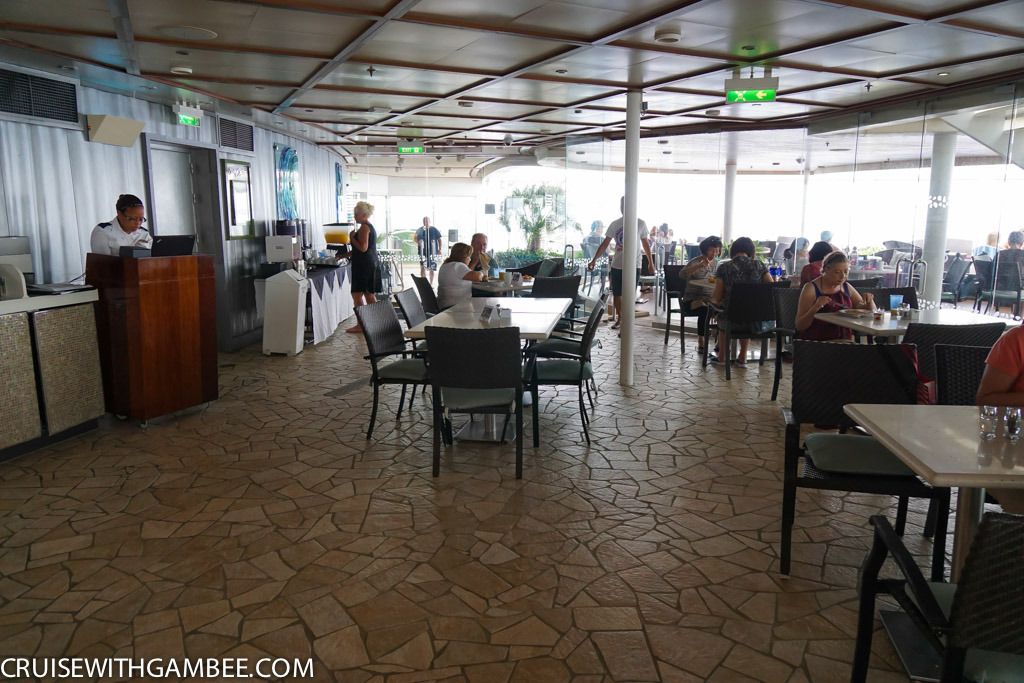 Look at mom =)
I told mom to get us some nice spots by the window and I would go get us some food from the Park Cafe.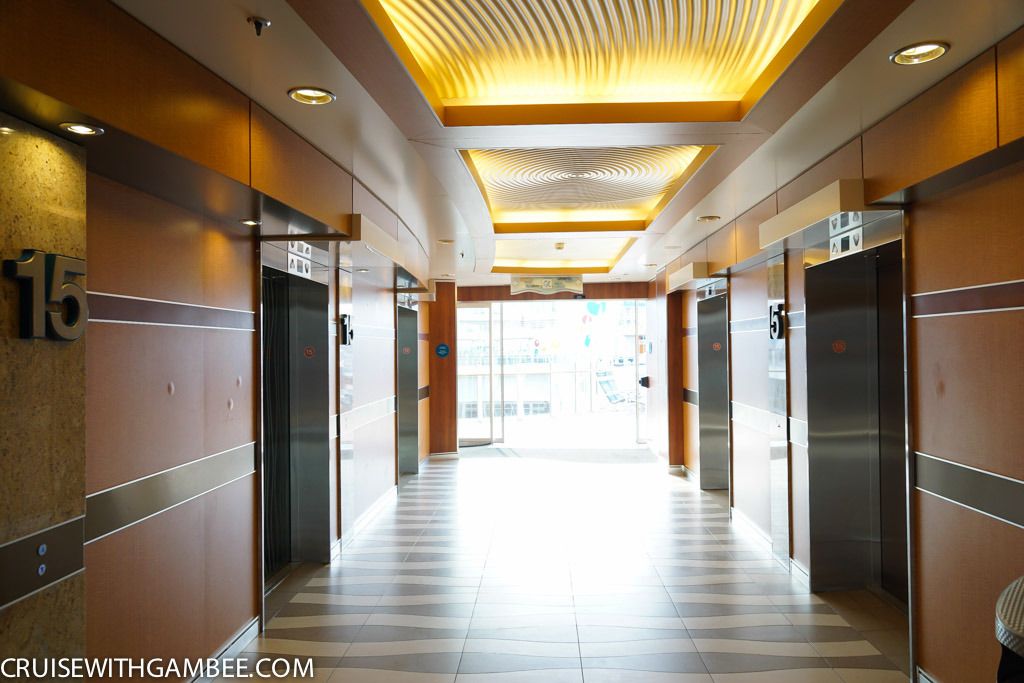 Friday!!!!! Oh No!! The one day that never left my head was Saturday, disembarkation day =(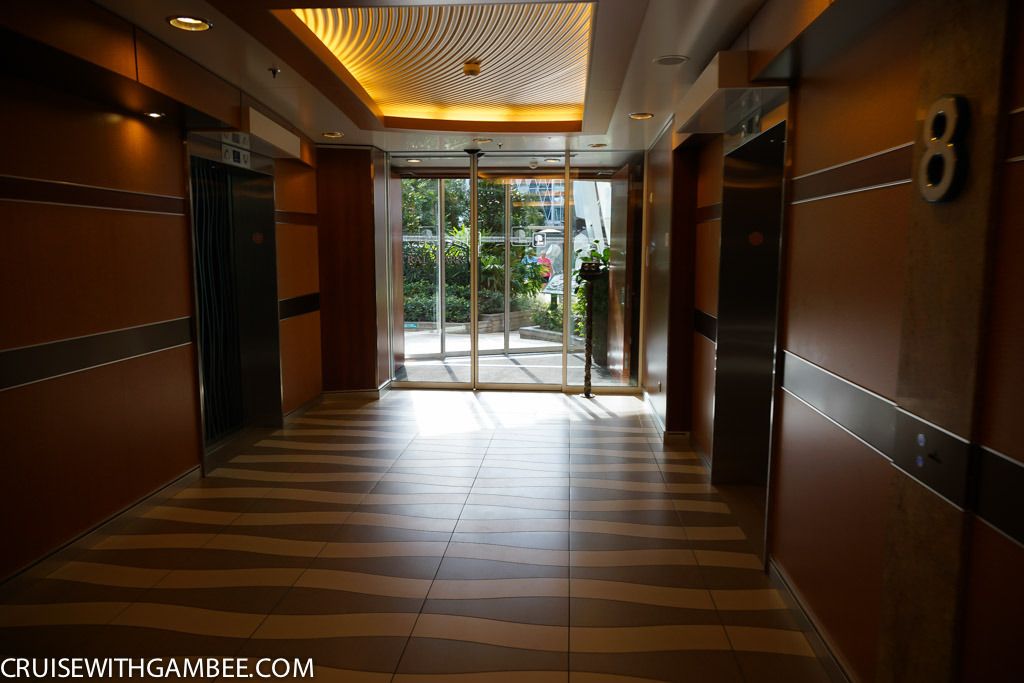 Those statues are really neat.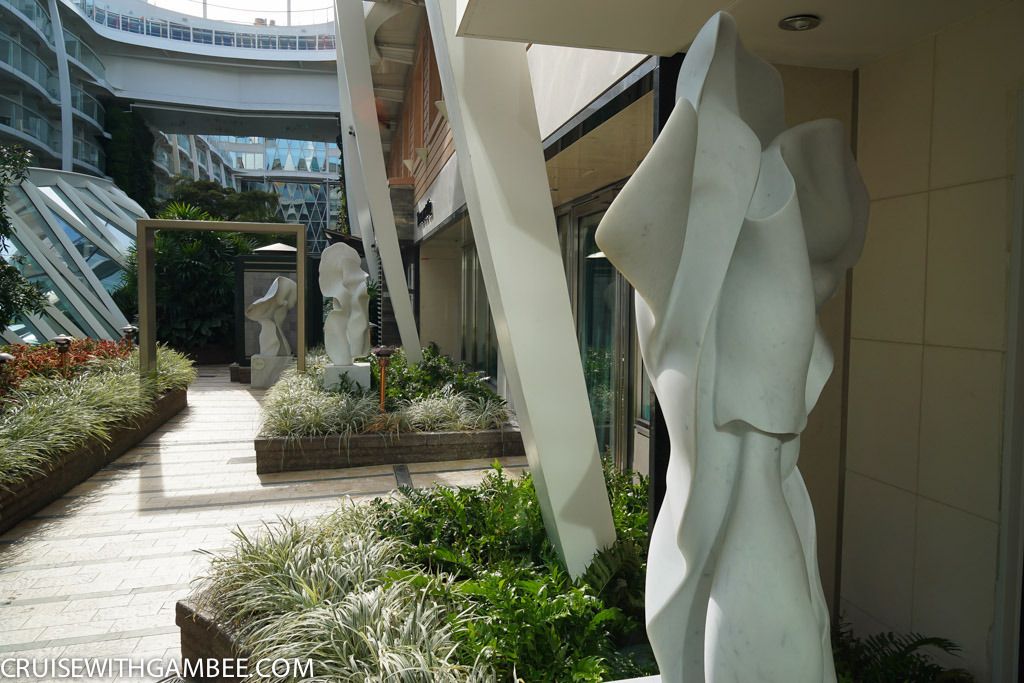 I will admit that at some time I have considered getting a central park balcony, it would be lovely with the classical music and whatnot. But mom loves the ocean, I will never take that away from her. As long as it's within my financial power she will get it =)
It was still nice and quiet in there.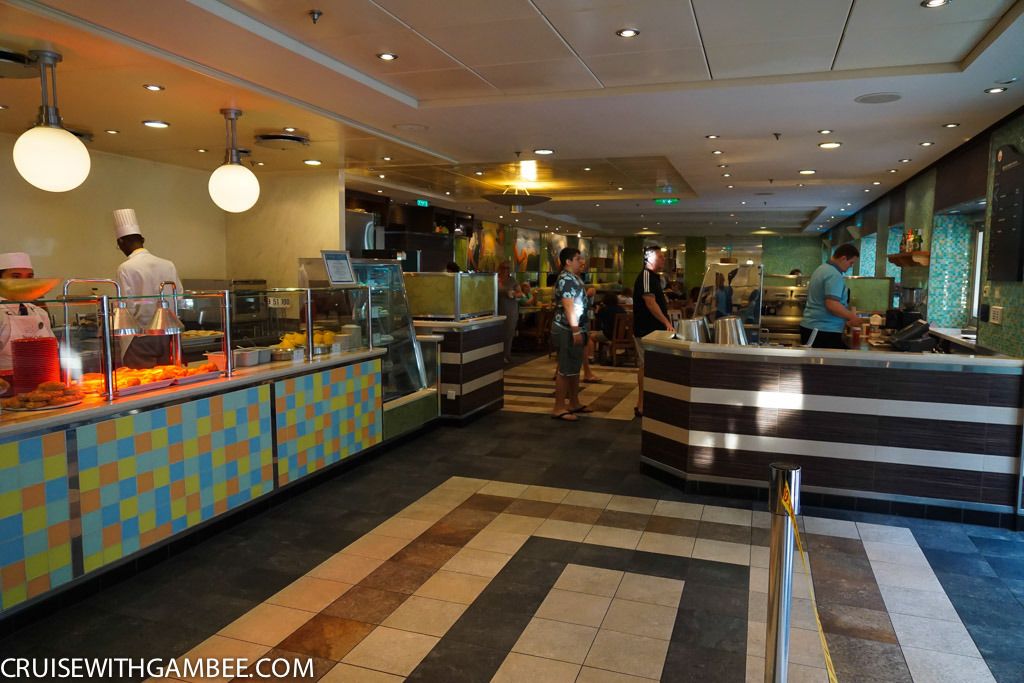 Like I said they only had plain bagels left.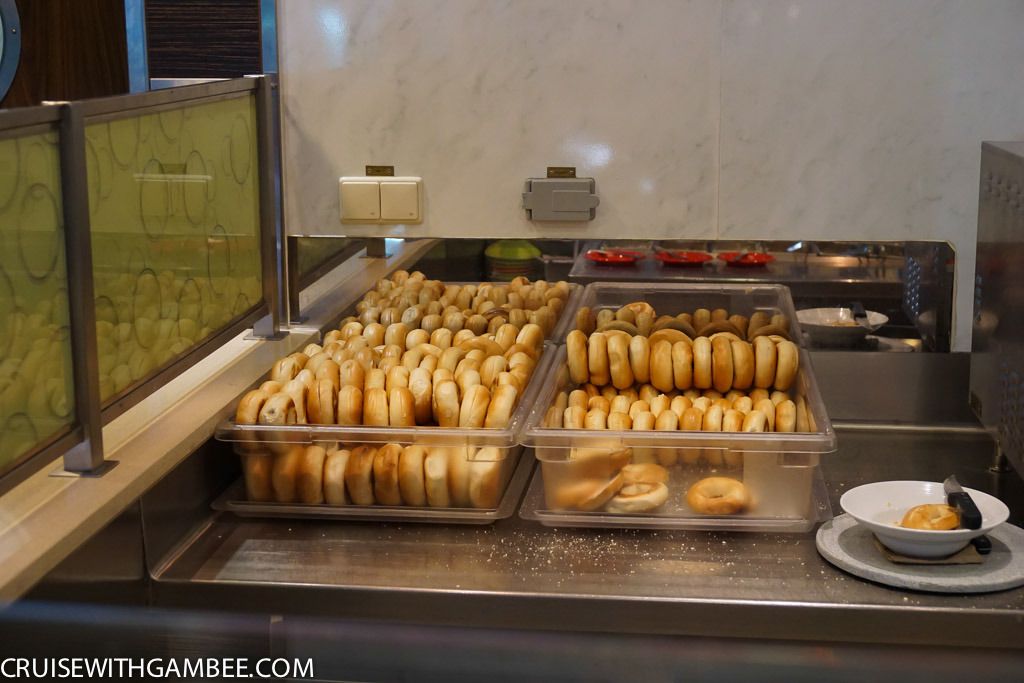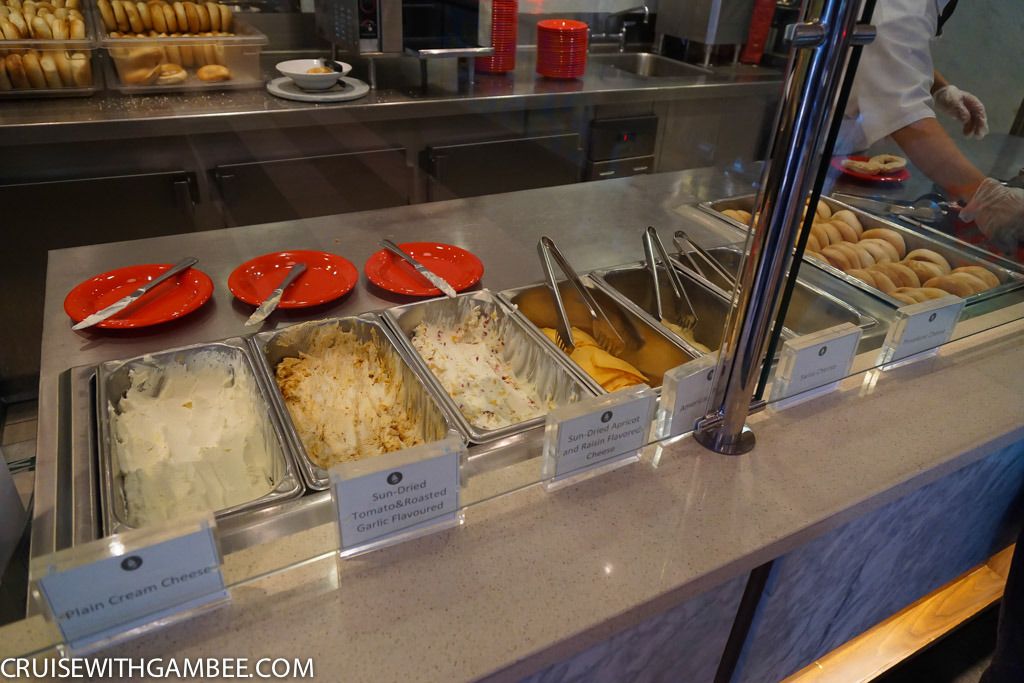 I got the same order that we usually got. Thank God they had not ran out of cream cheese and prosciutto, LoL.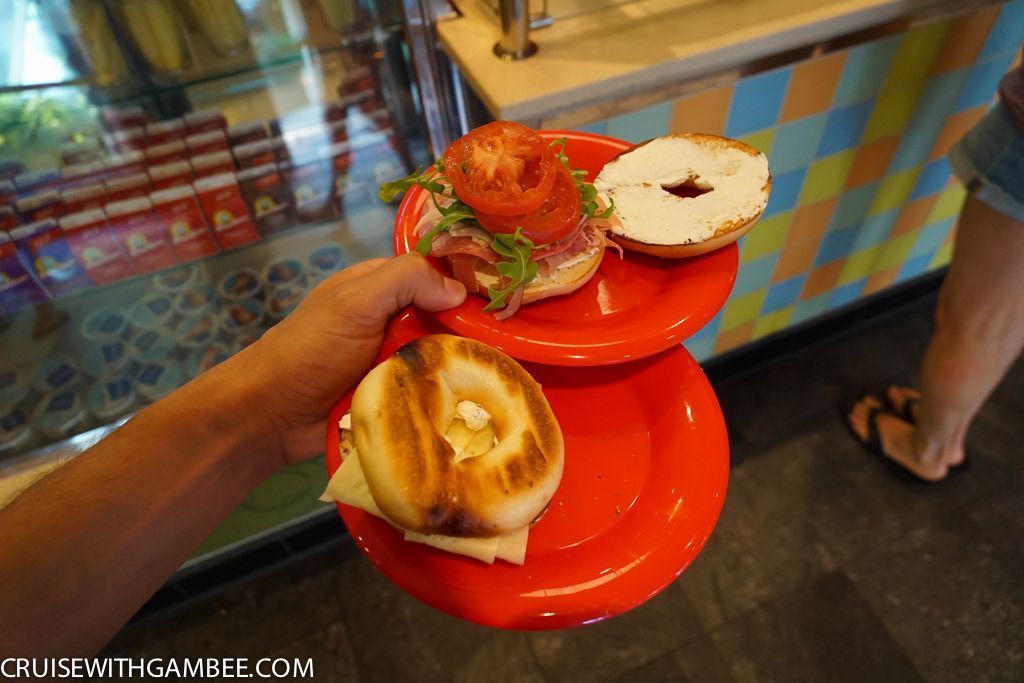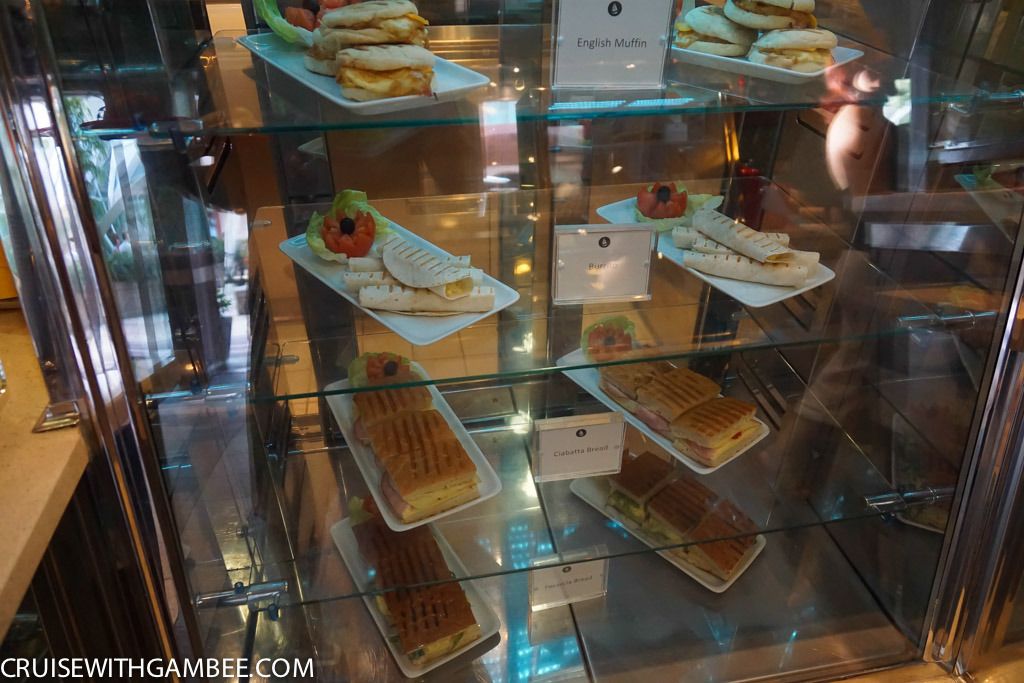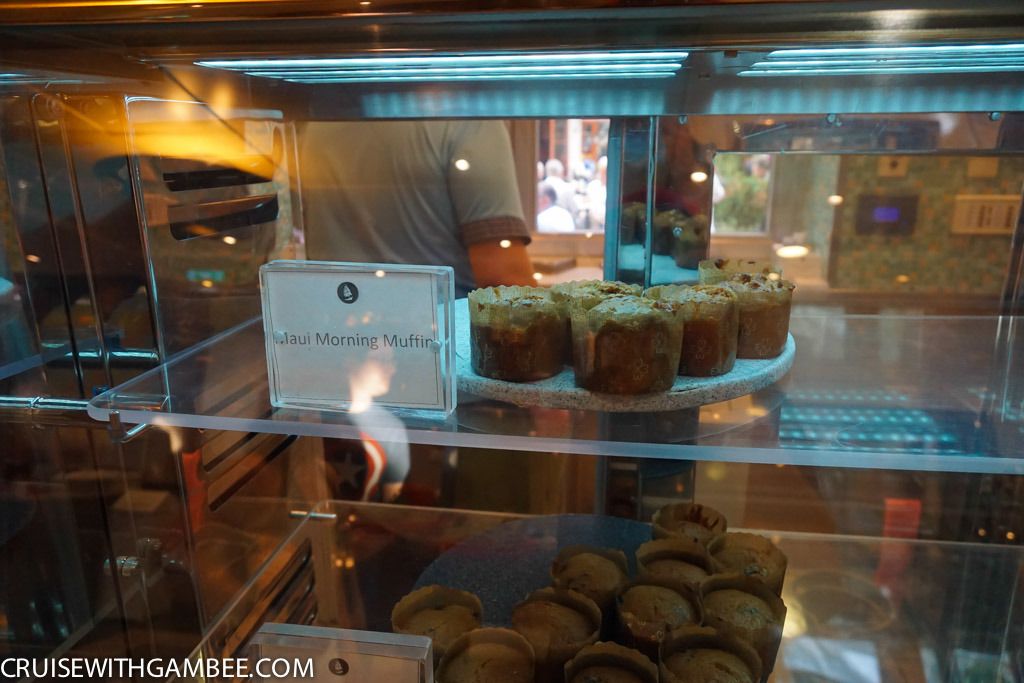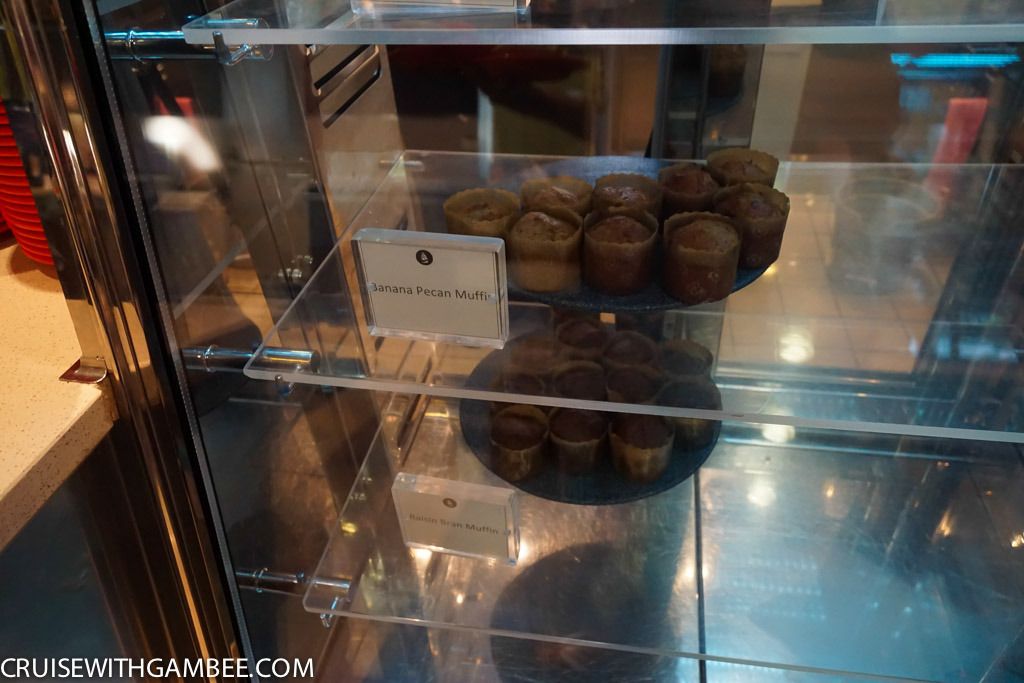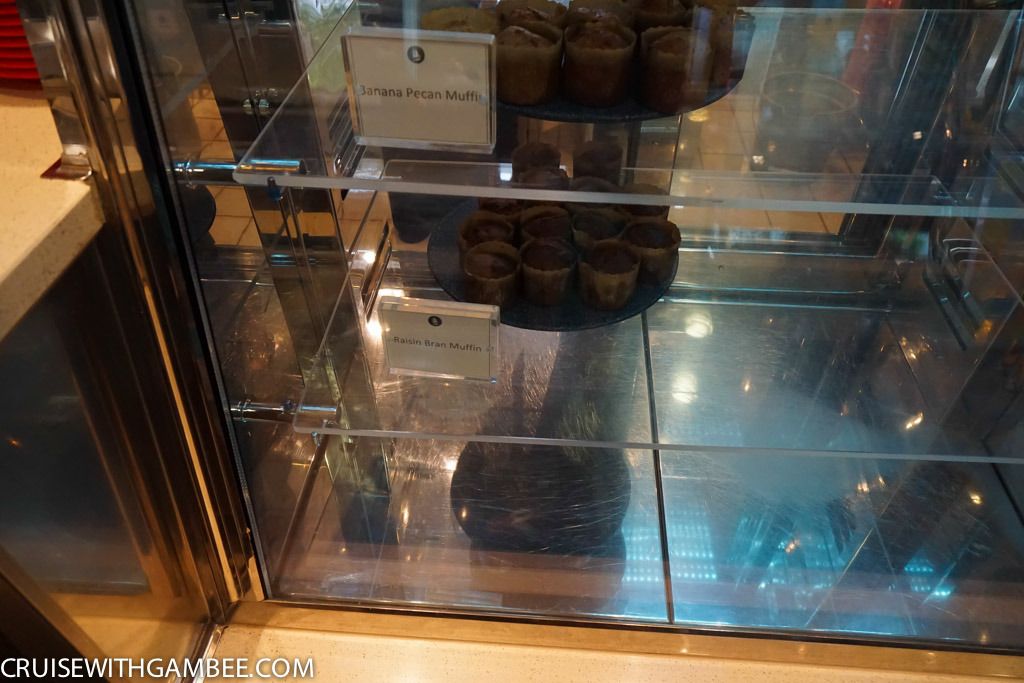 I took my food and head to the Solarium.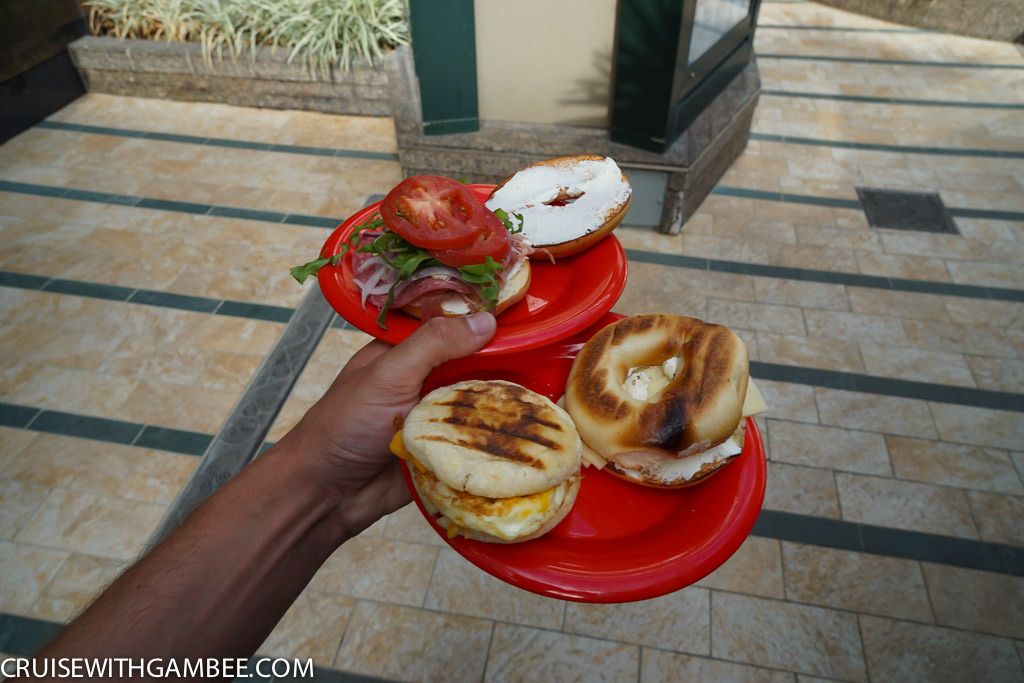 Some more art.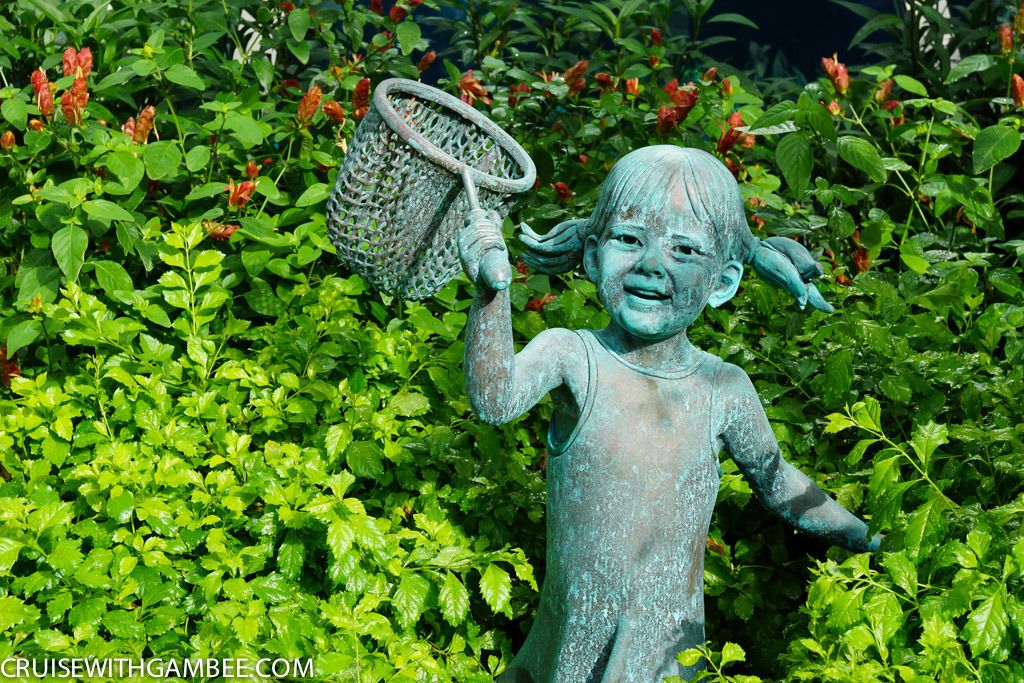 Back @ the solarium mom got us great seats. We were both happy with tasty food and an amazing view.
I had my breakfast and quickly realized that I had not taken a single photo with a fisheye lens. Usually I have a ton of wide lens pics from the GoPro, but since the housing broke on Day 1, I had none. I went back to the room and my fisheye lens.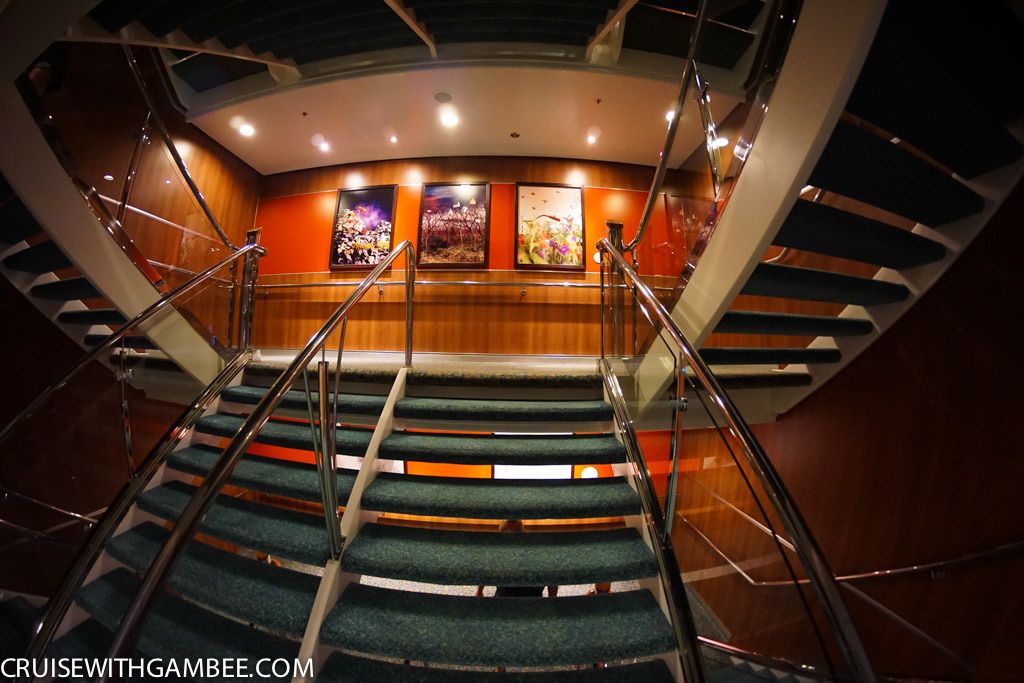 Just look at that!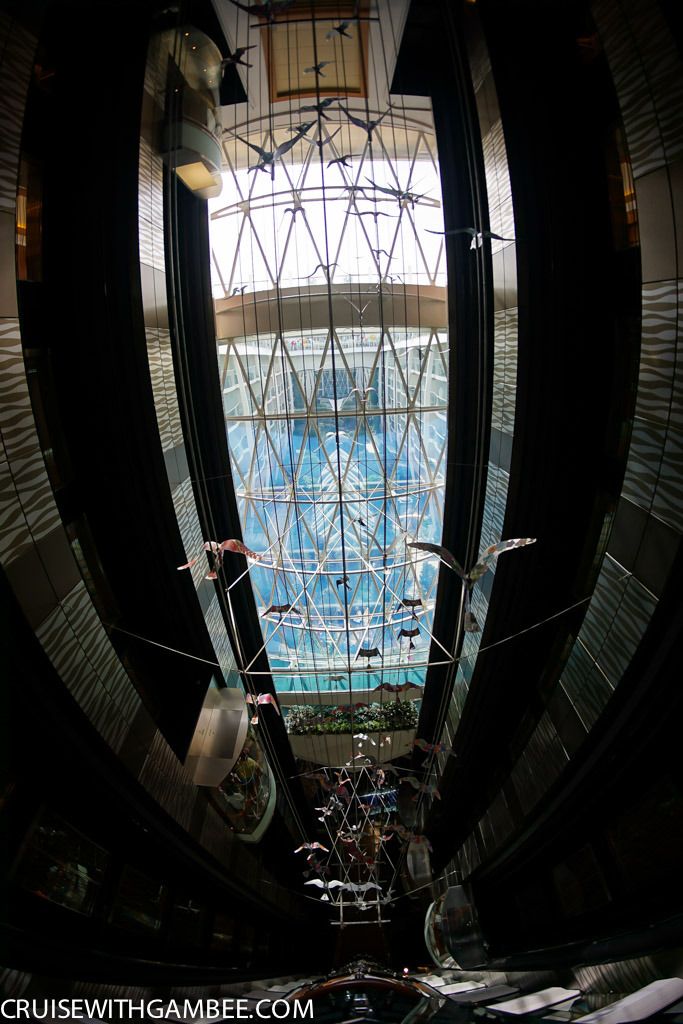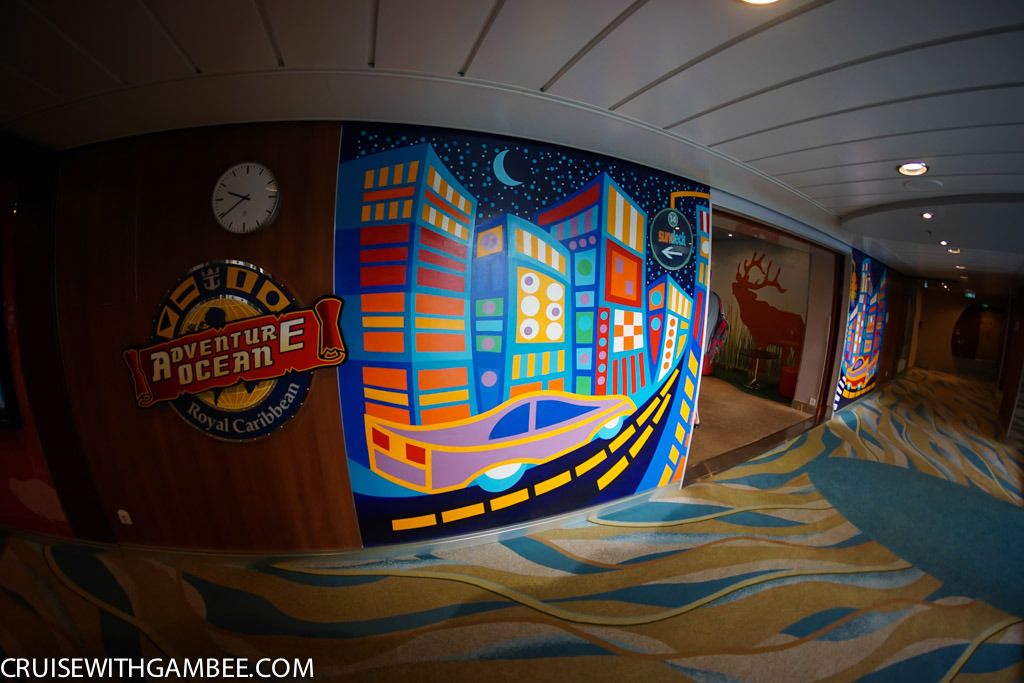 I love this lens because it gives you a unique perspective about spaces. It is just a pain to use because it is a manual lens.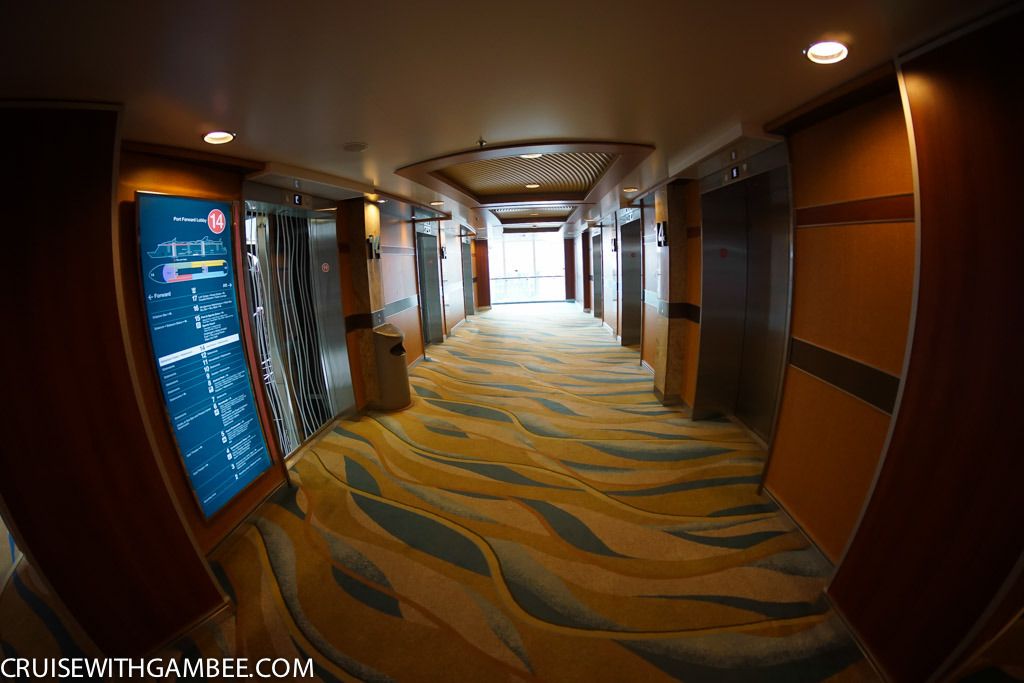 I went back to the solarium.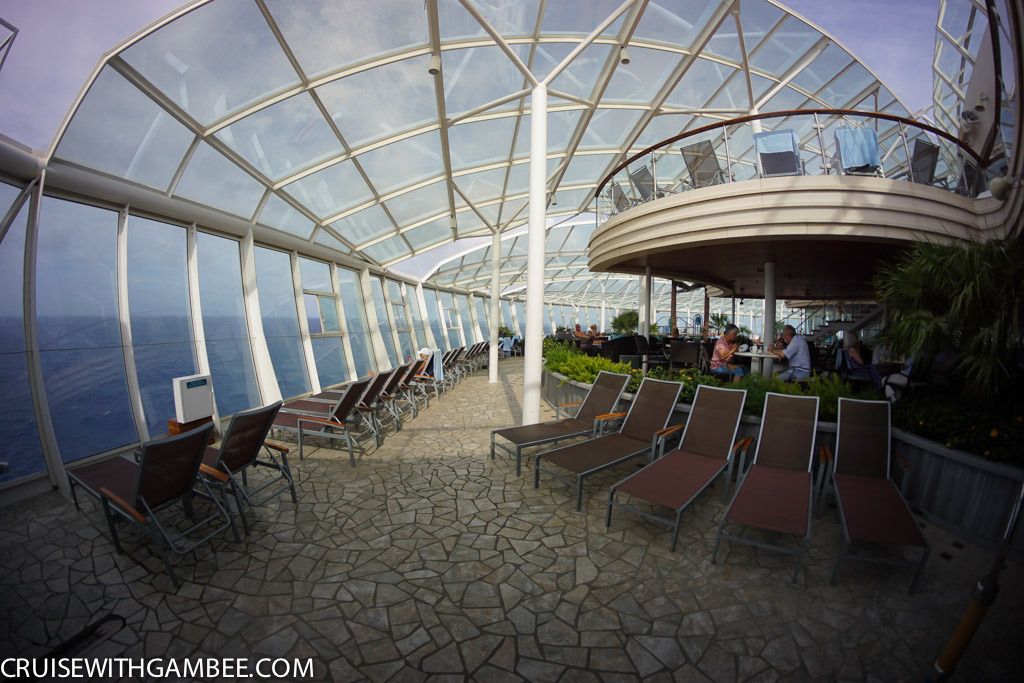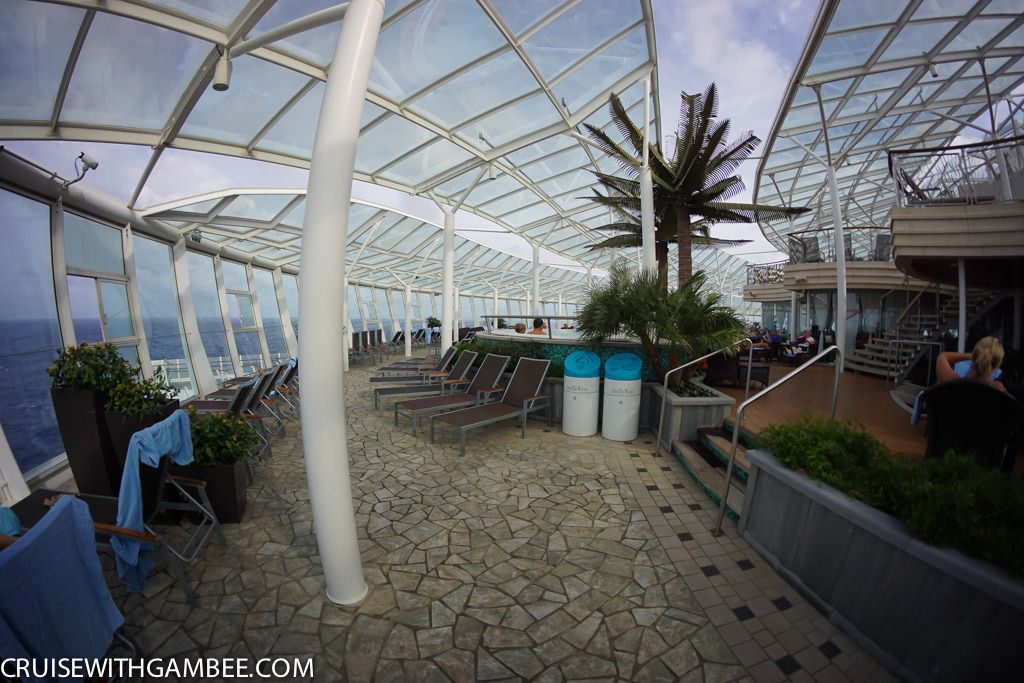 Mind you it was around 9:40! Can you believe this? I love the O class!
Some more relaxing was in order.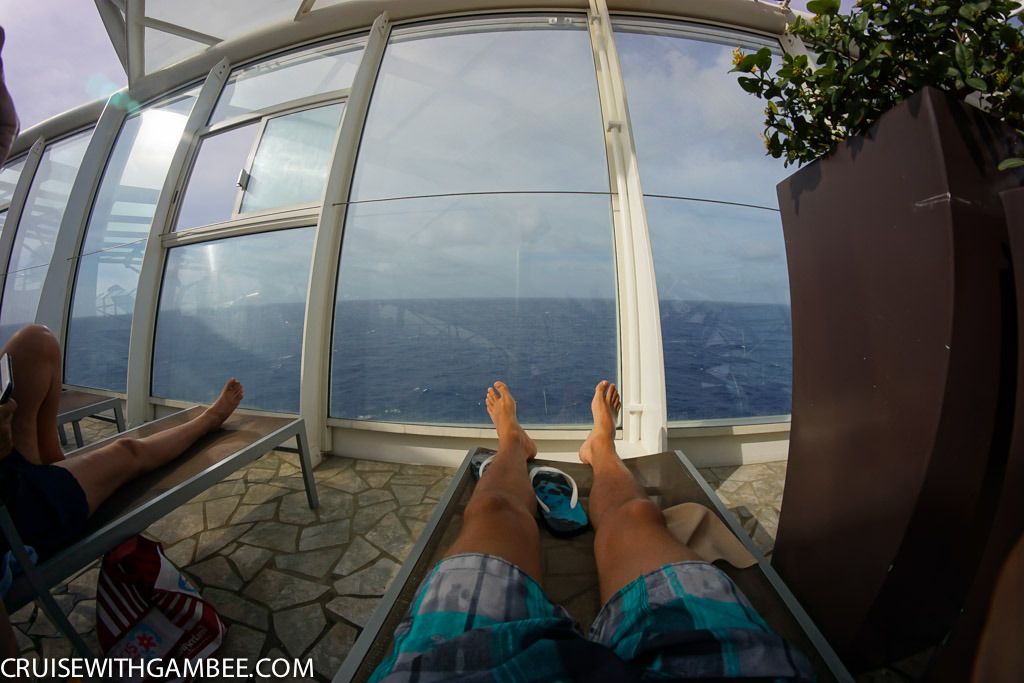 Mom said she would leave to go to the bathroom and disappeared for almost an hour… I got all paranoid, then tells me she was in the flow rider. It is beyond me how people let their children run loose around a cruise ship. I guess to each their own, although had she told me she was going walking instead than to the bathroom I would not have freaked out.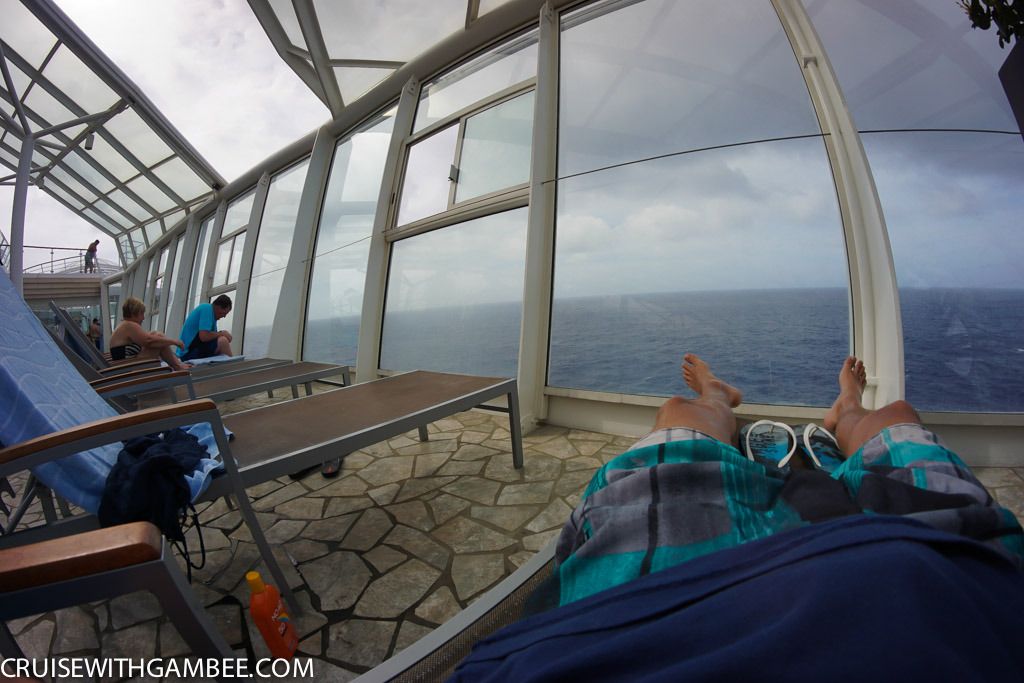 I was actually able to stream some video with the slower connection. But the loading time took forever and the quality was really bad. I do not recommend it. If you plan on streaming go ahead and pay more for the more expensive one. I usually load about 60gb worth of video shows and movies on my phone, so I needed not to worry about that. I was just checking on the Bob's Burger from the past week. In the end, I decided to wait until I reached dry land.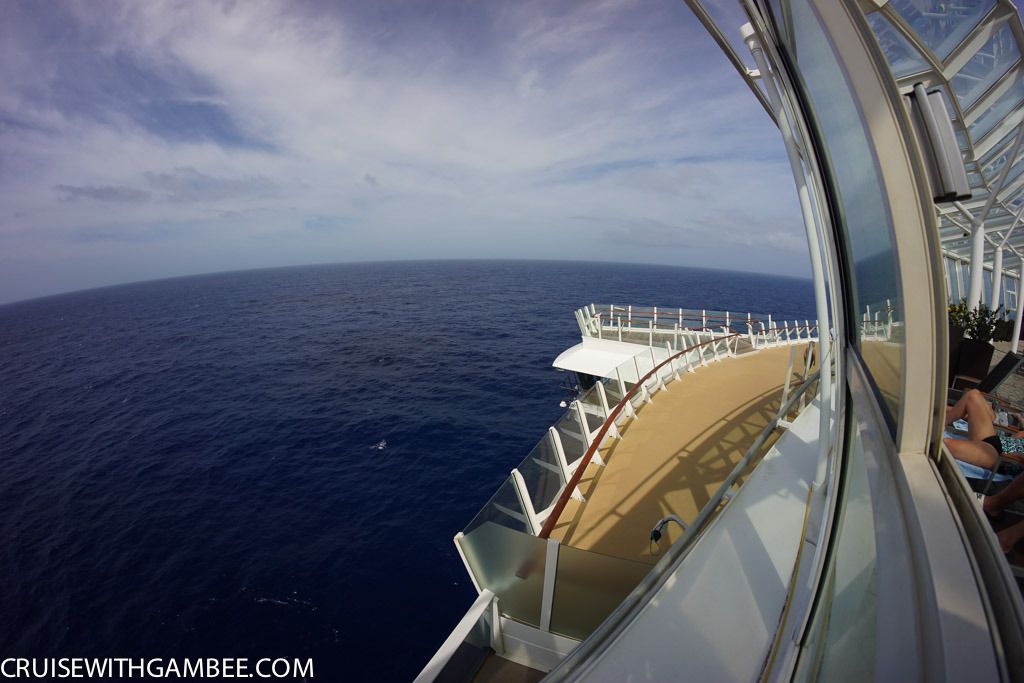 After mom appeared I went to get some pics with the fisheye lens.
How cool is this one!?!?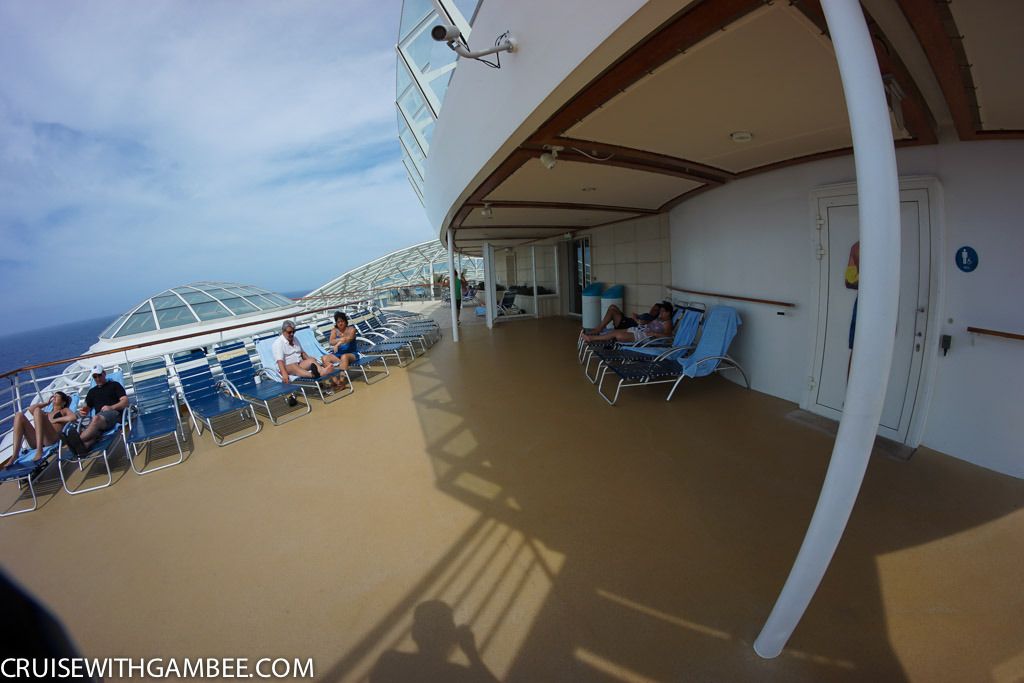 Time around 11am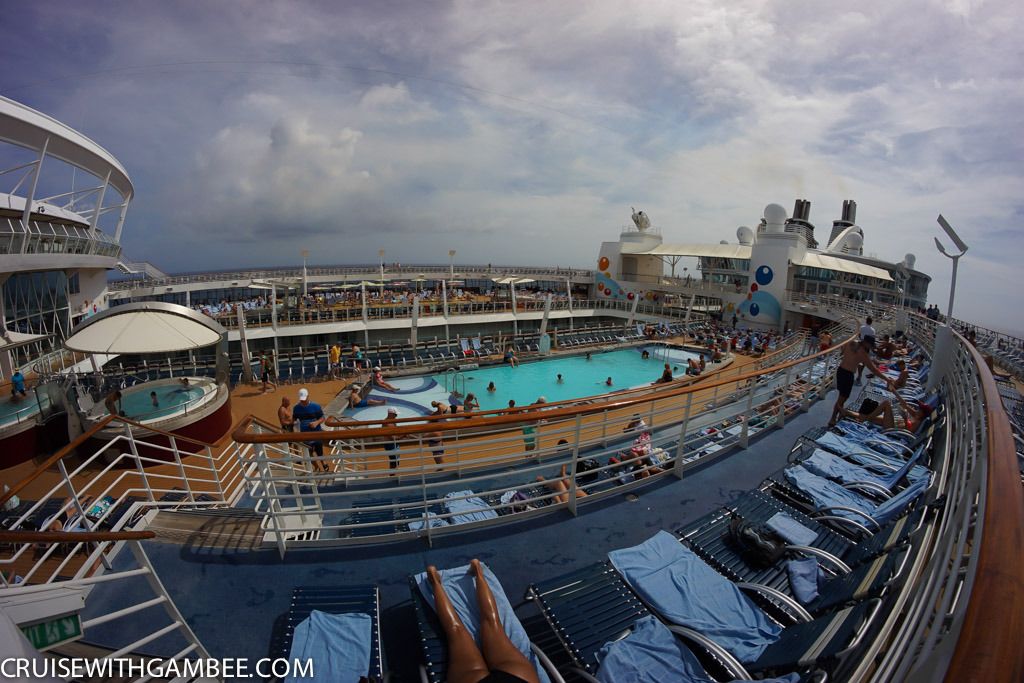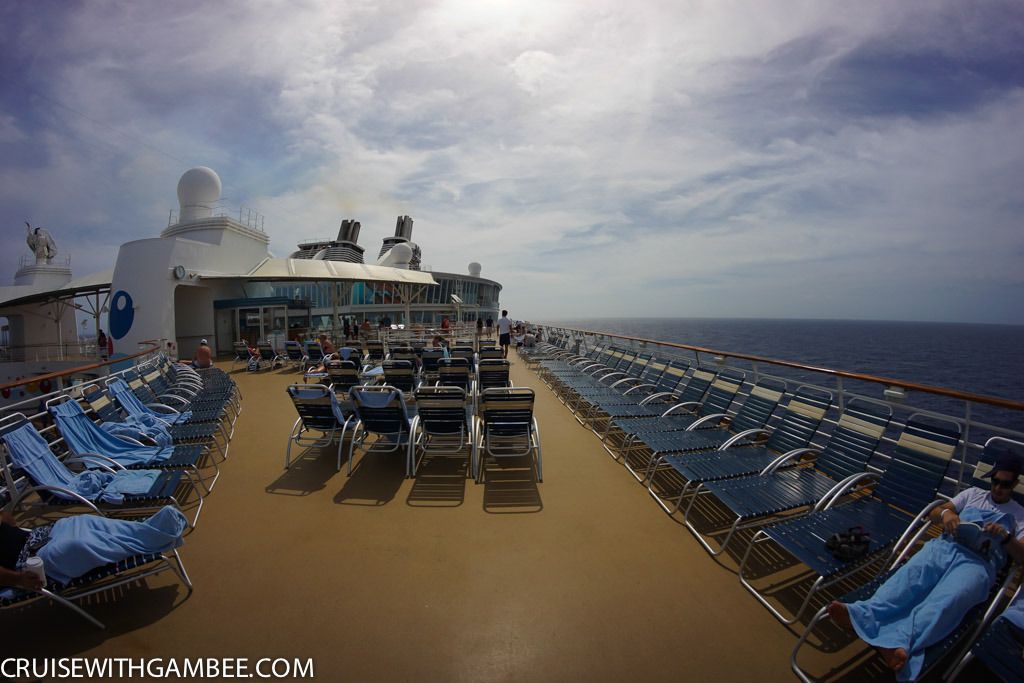 Just stop for a minute and think of the thousands of stories that were created during this cruise! Not to mention all the incredible memories =)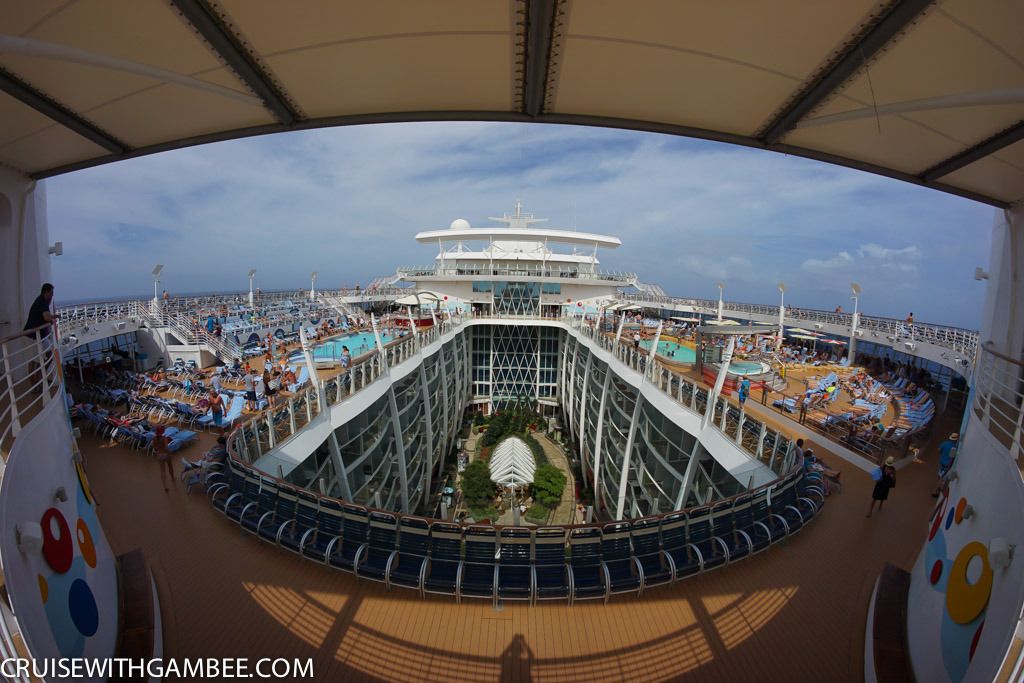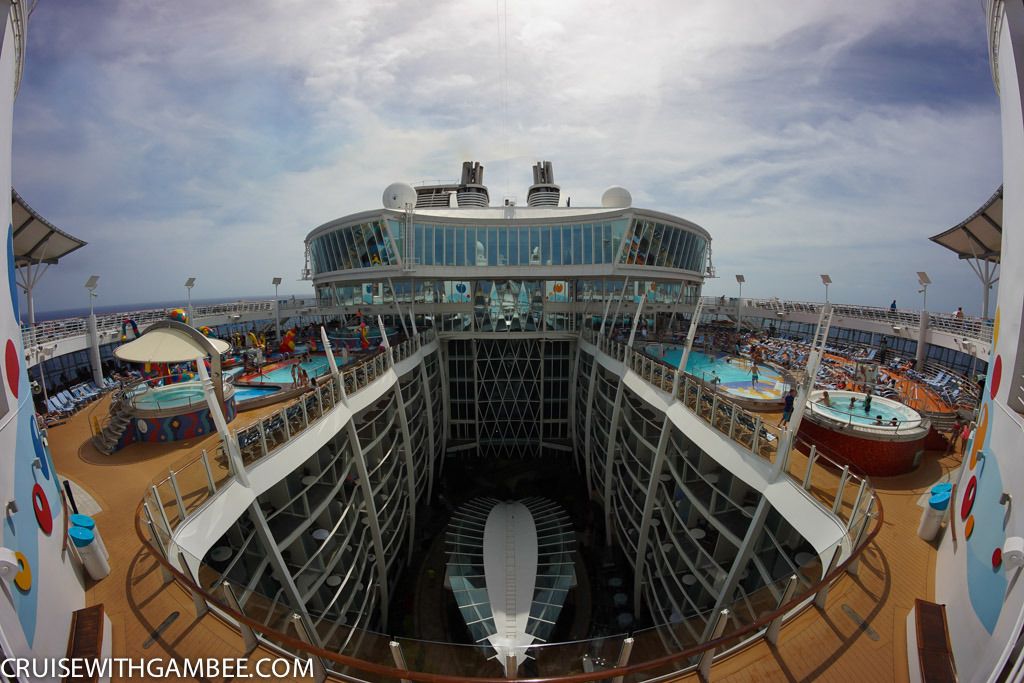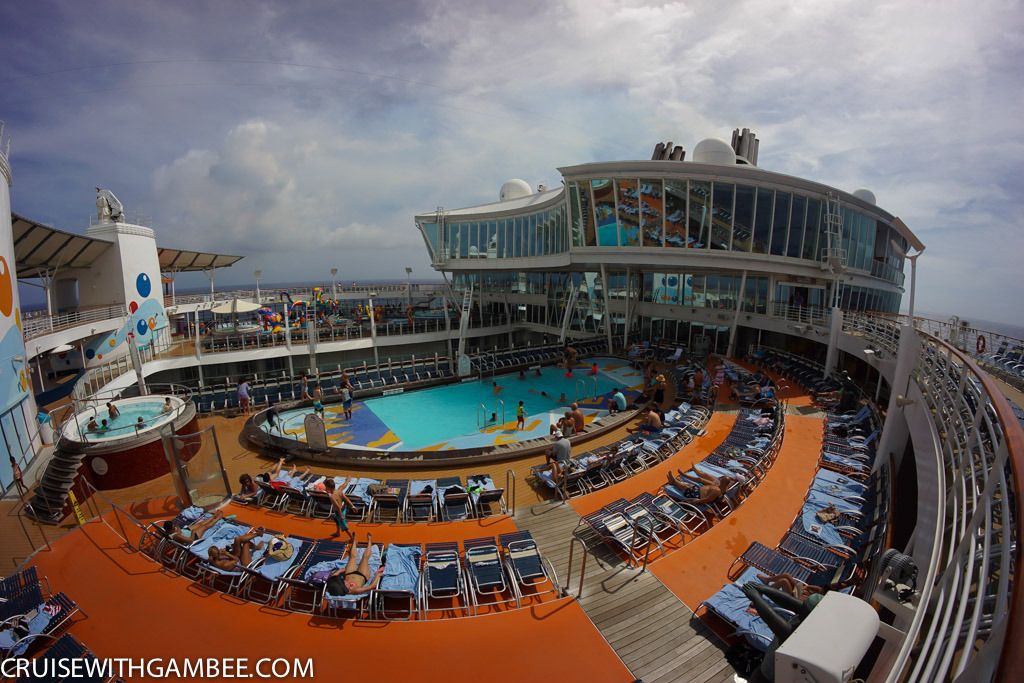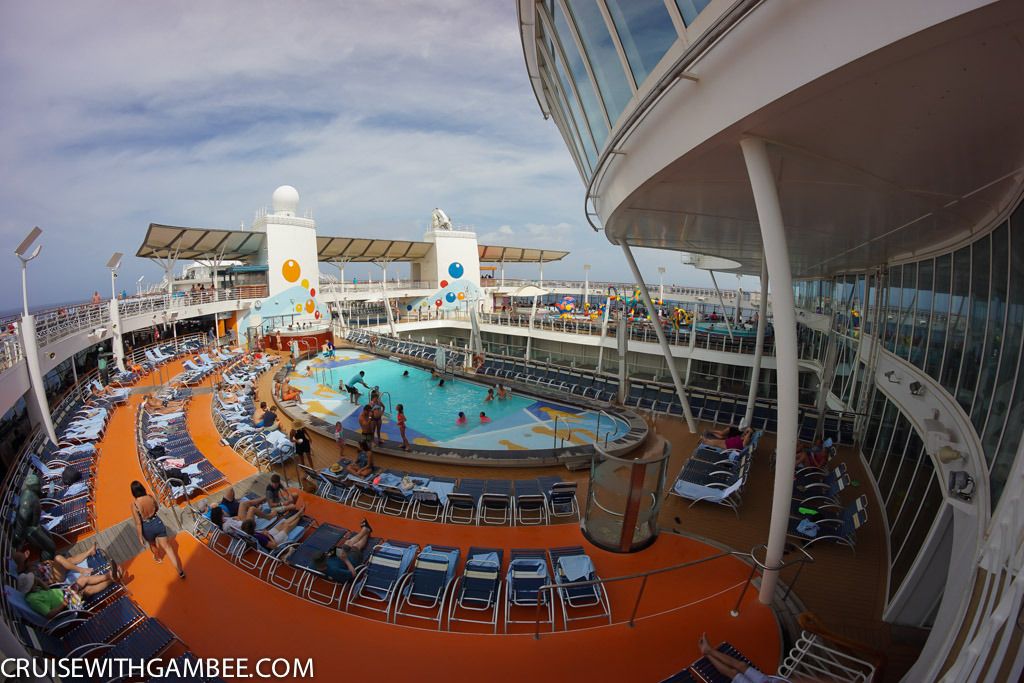 I just kept on walking on the lido deck.