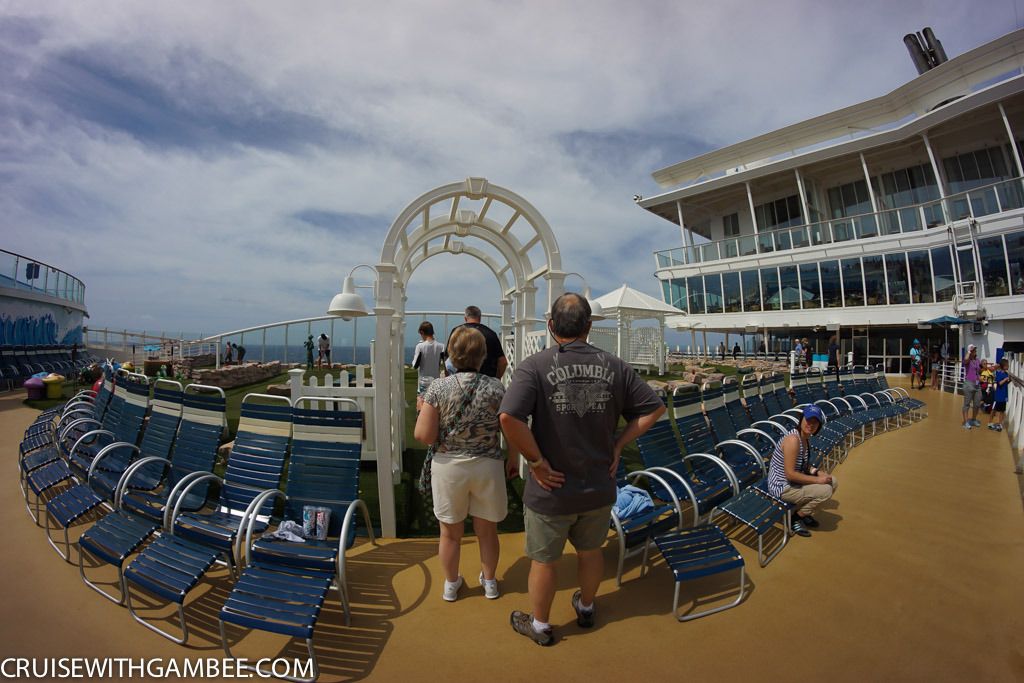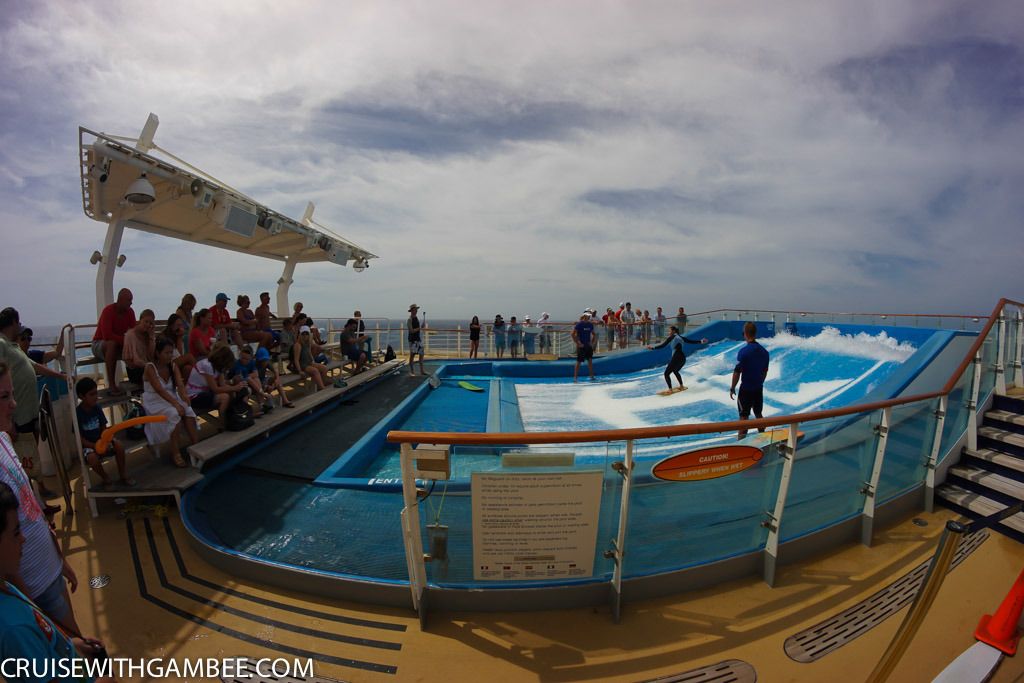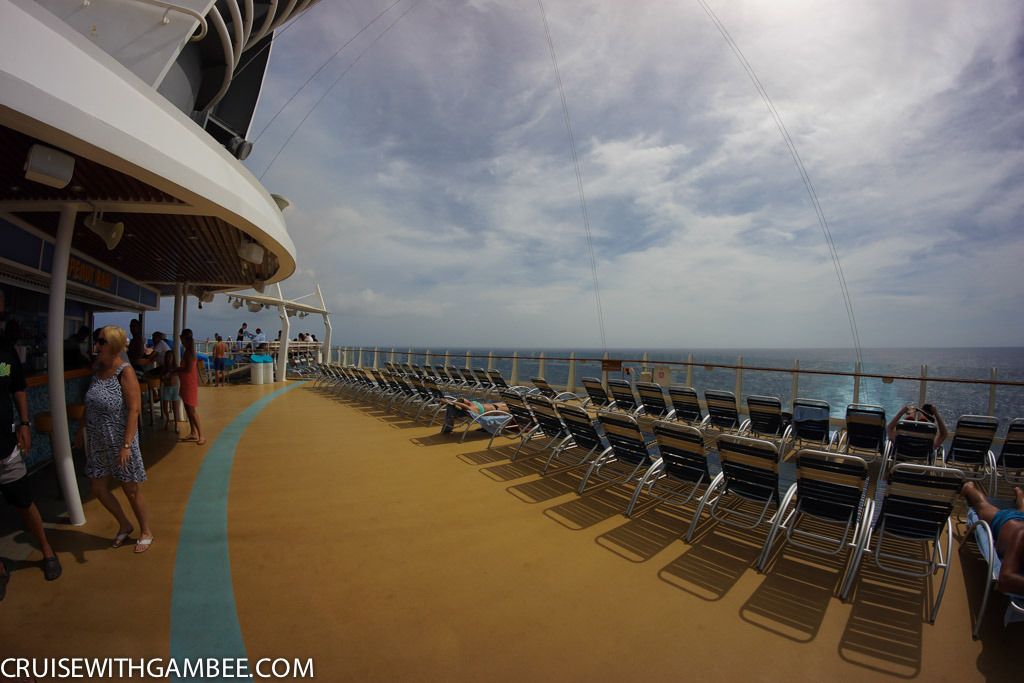 How cool is that!?!?! REALLY!!!
And the world goes by,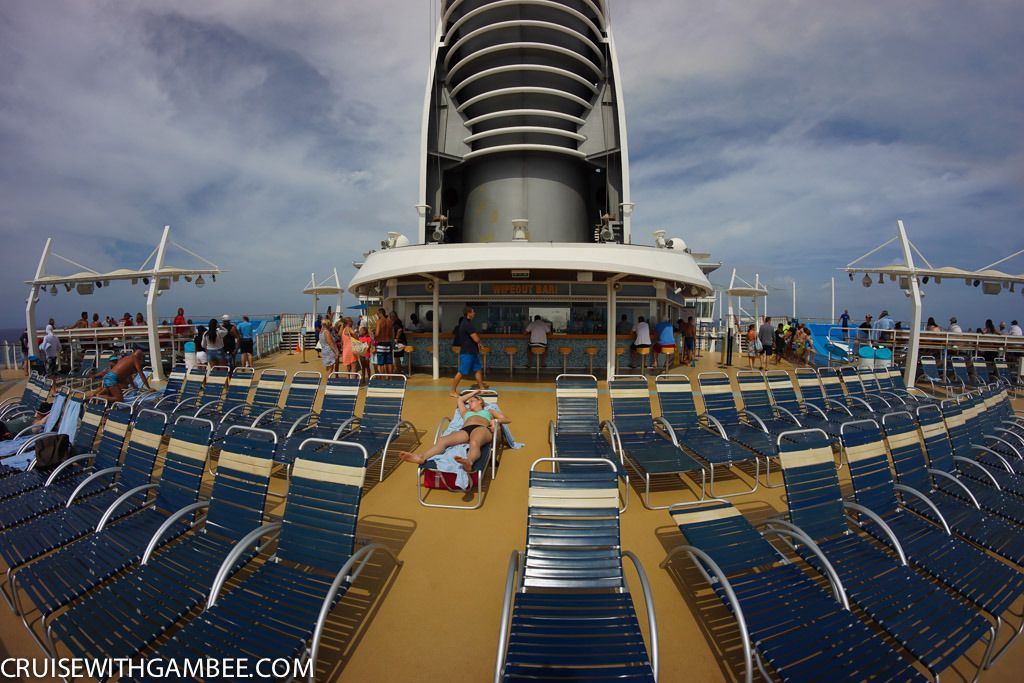 Stretching before ridding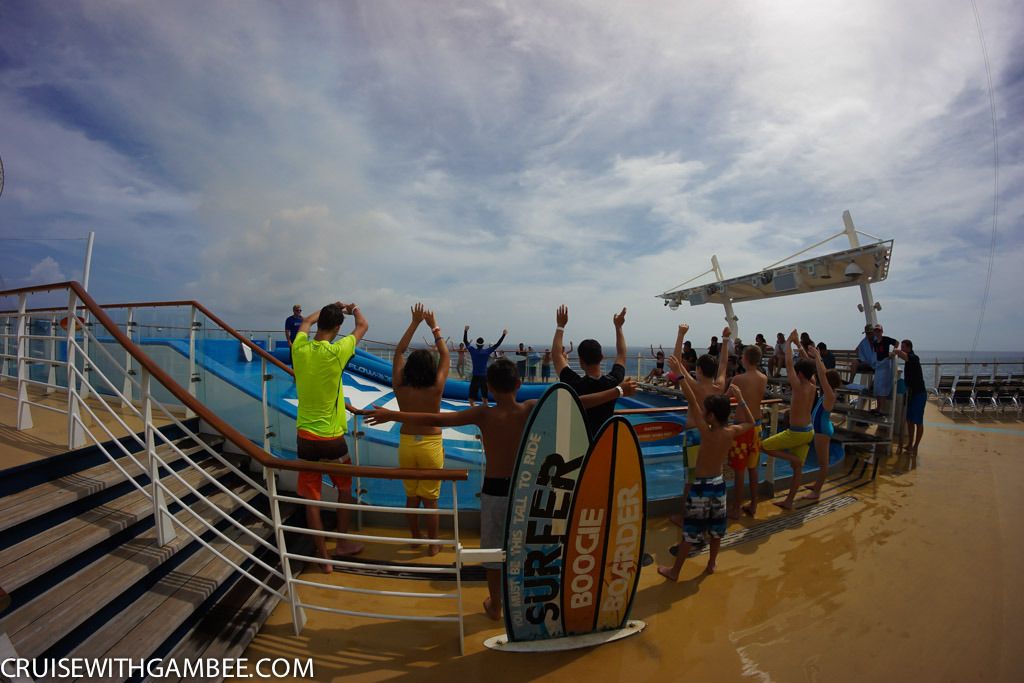 Just look at that! This lens is truly something else!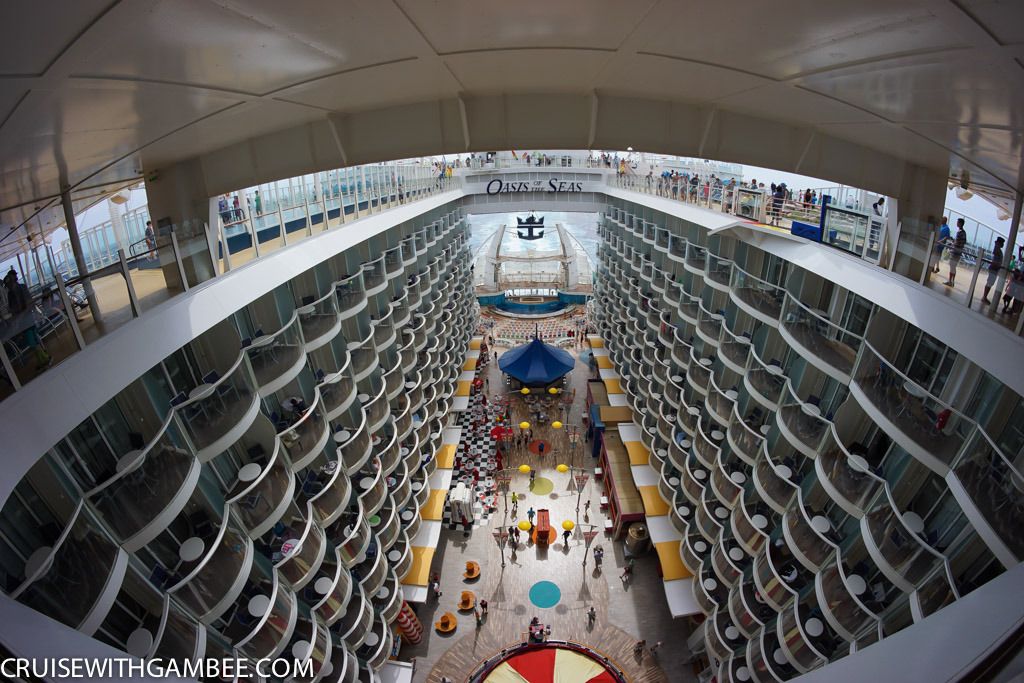 What is up with those cabins? Anyone?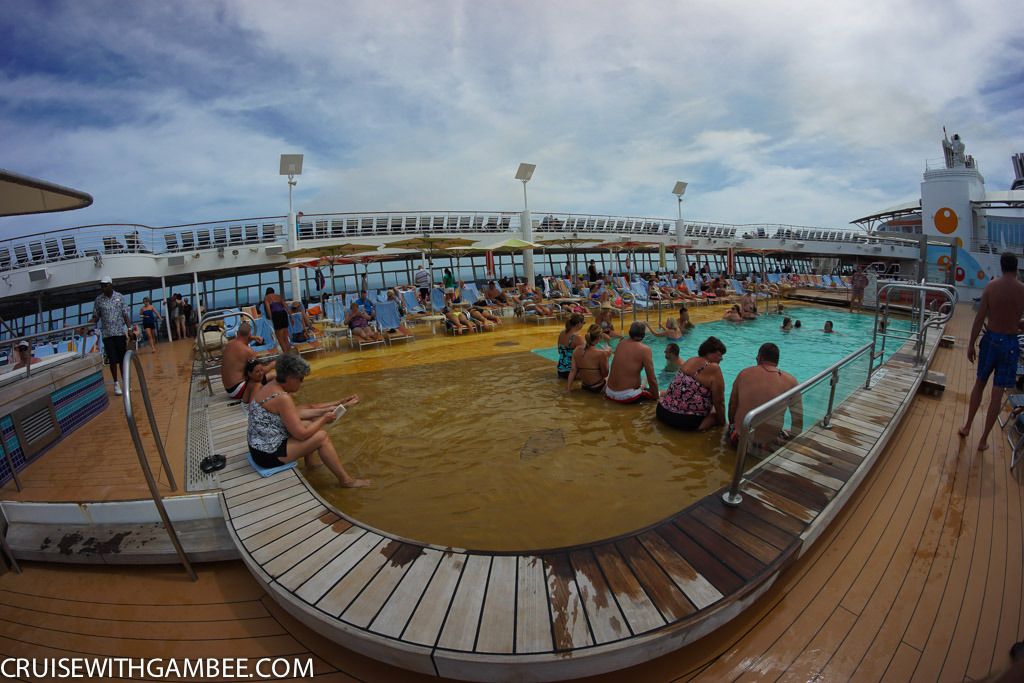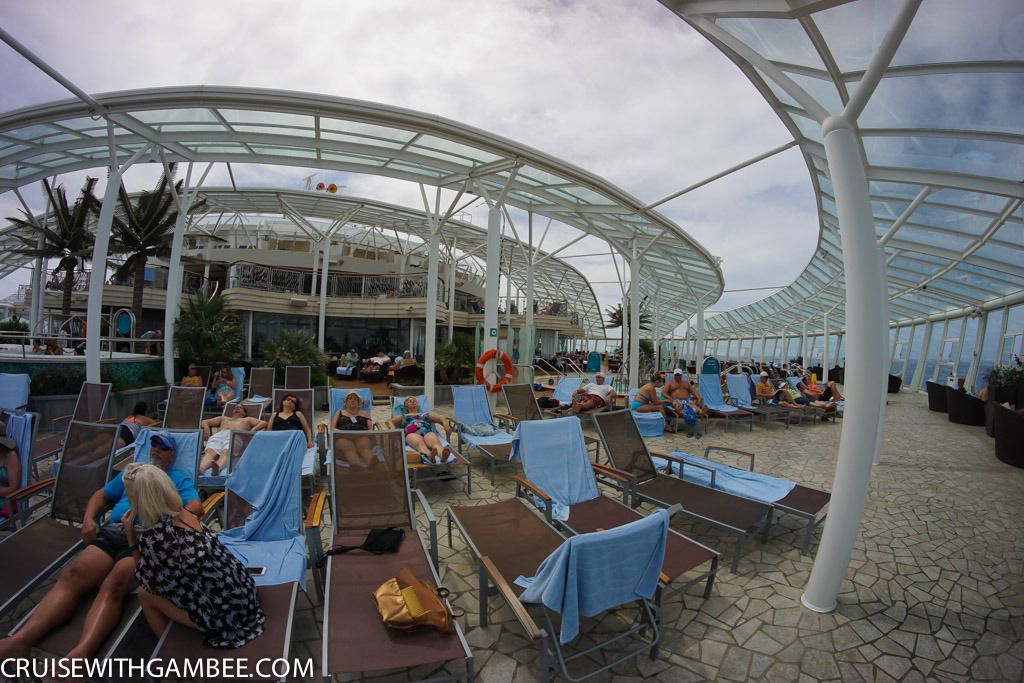 Is there anything better in life? Well, maybe… A private ocean cabana in Tahiti! Checklist! One day, mom, one day. I promise you!
I went to get a couple of drinks at the main pool bar. It was quite busy there and everyone was waiting to get their drinks. Next thing you know this lady starts pointing towards the Loft suites and telling all the bartenders that she is staying there. I guess she was trying to overpass the line, just because she was a suite passenger
. You should have seen her face when the bartender took my order (I placed my card with a couple of bucks under it), and completely ignored her. She was infuriated, and just stormed out of there. In all fairness, I was there way before she arrived, actually many of us were there before her. People will be people…
But I know how hard these people work, and compensate them accordingly.
Mom got a Miami Vice.
I don't usually drink beer, but my stomach was pissed off, so I guess this was the least damage I could do while enjoying my day.
Then I went to check out the lunch selection at the Solarium Bistro.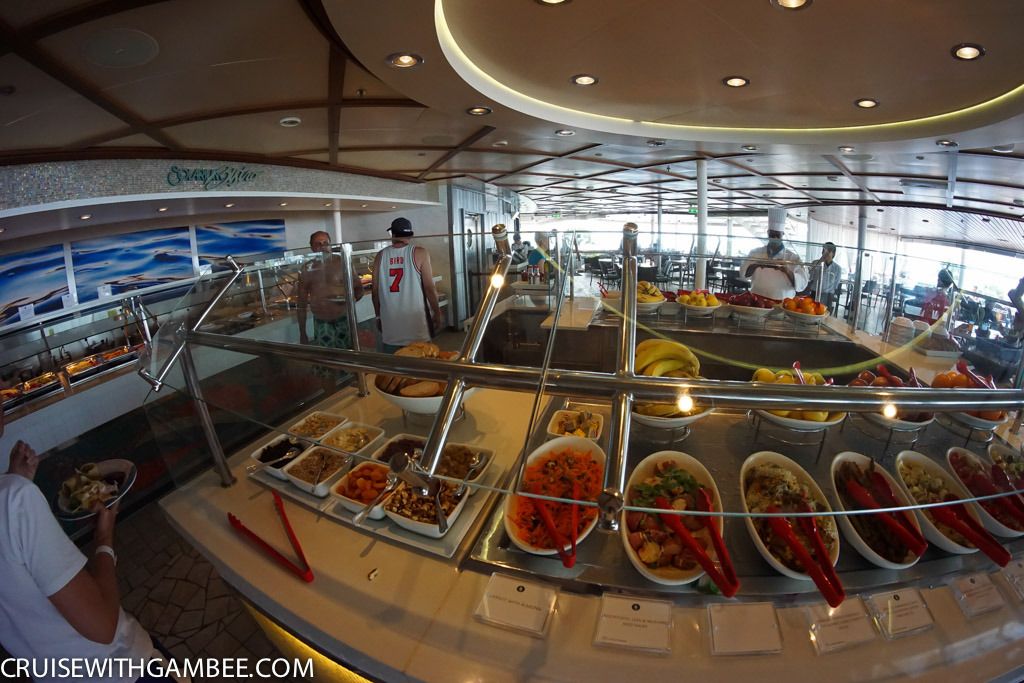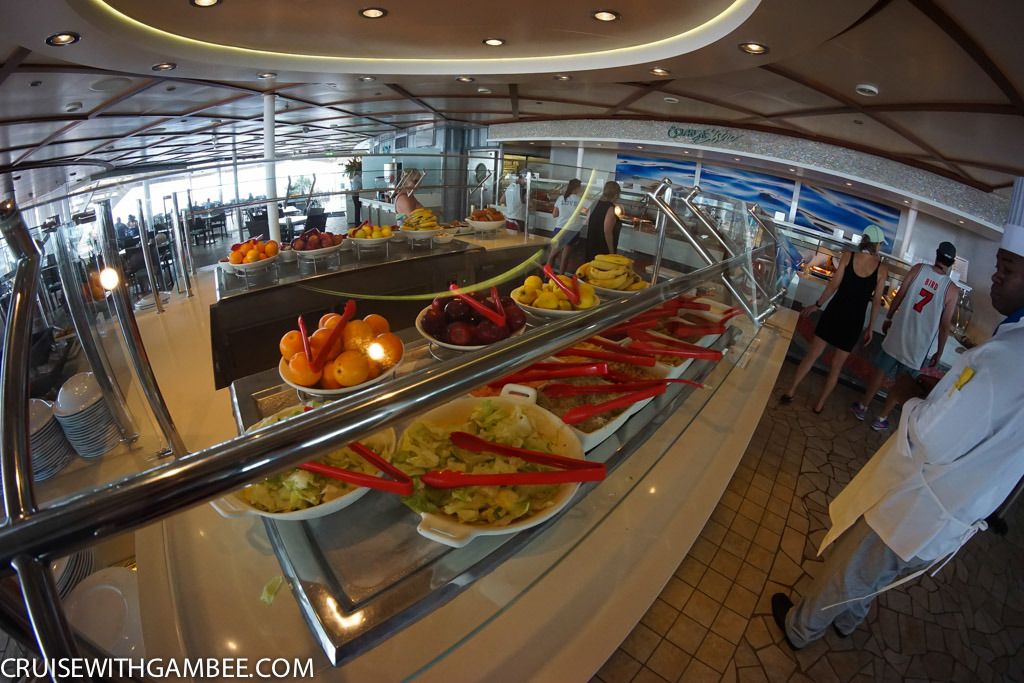 With a lousy selection, we weighed our choices. I told mom that we should try the MDR for lunch, she agreed. We went to the room so that I could get my regular zoom lens for the food pics.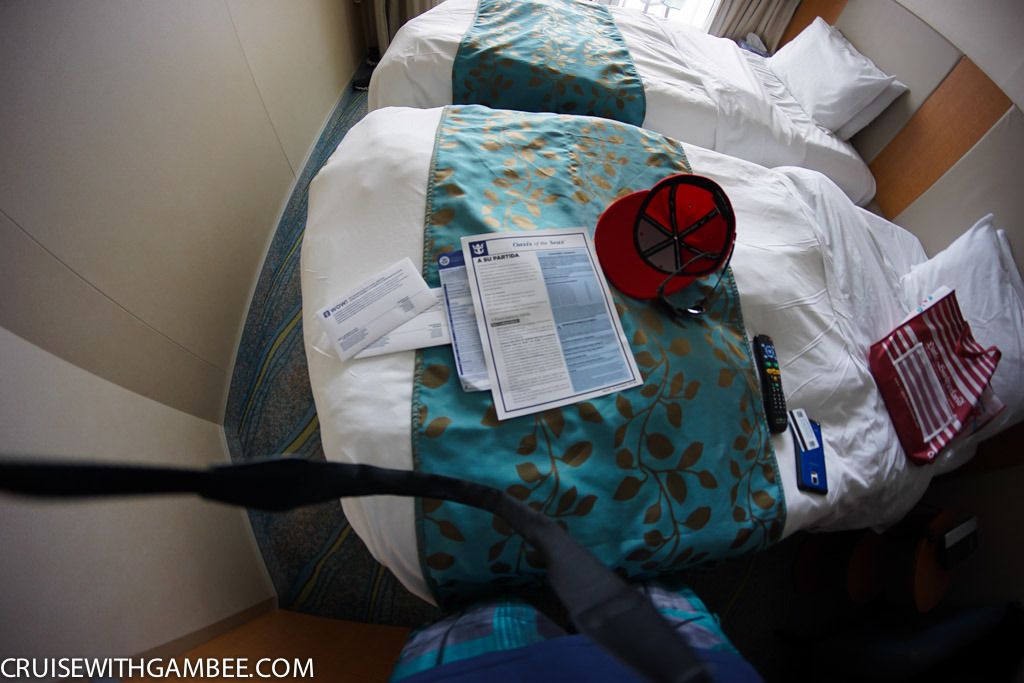 I have already expressed my dislike for the towel exchange system. In addition, we had an issue with the room exchange, and there were two towels check out that had been turned in already. Just something annoying to deal with, I wish it was more like Celebrity or Disney.
You can blame all the mess on me, LoL, mom is really neat.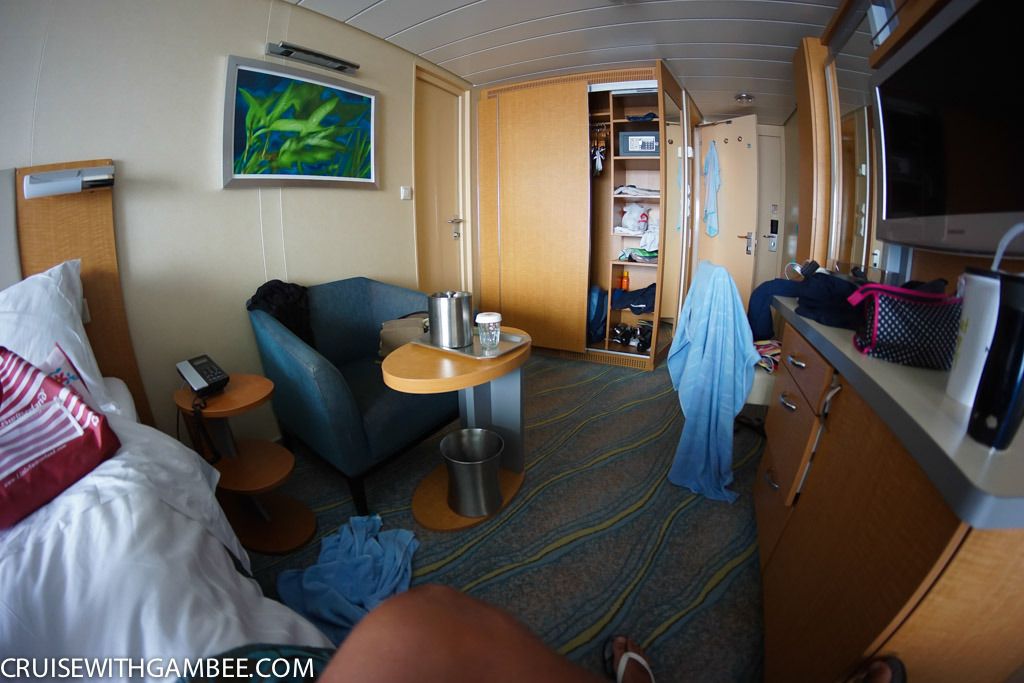 Here we are heading towards the MDR.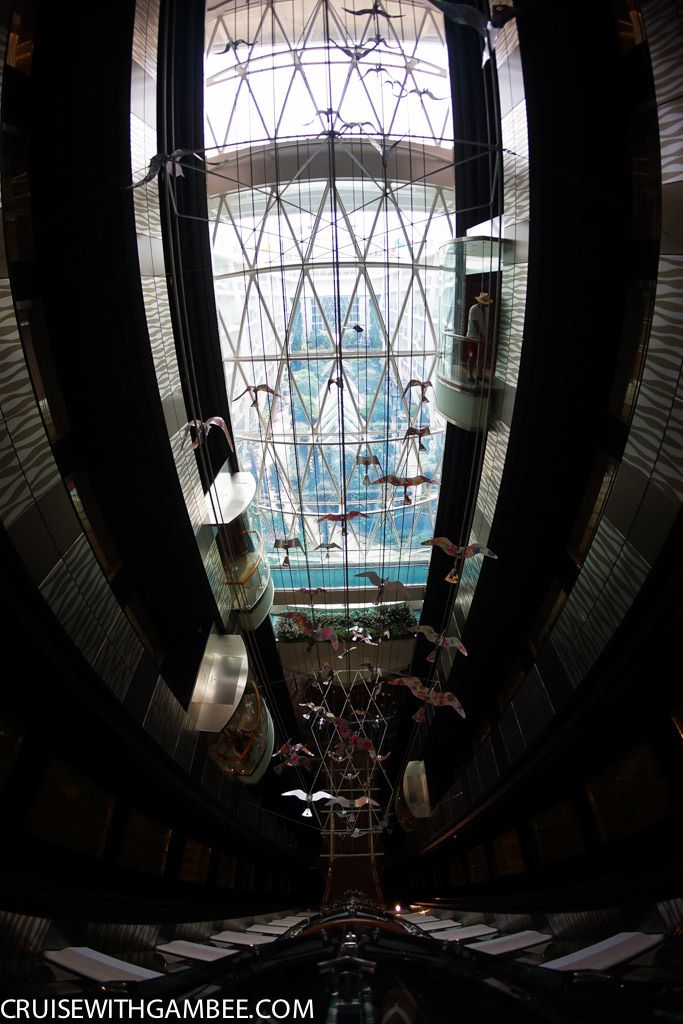 I told mom to go through Central park, that way I could get some Fisheye pics there.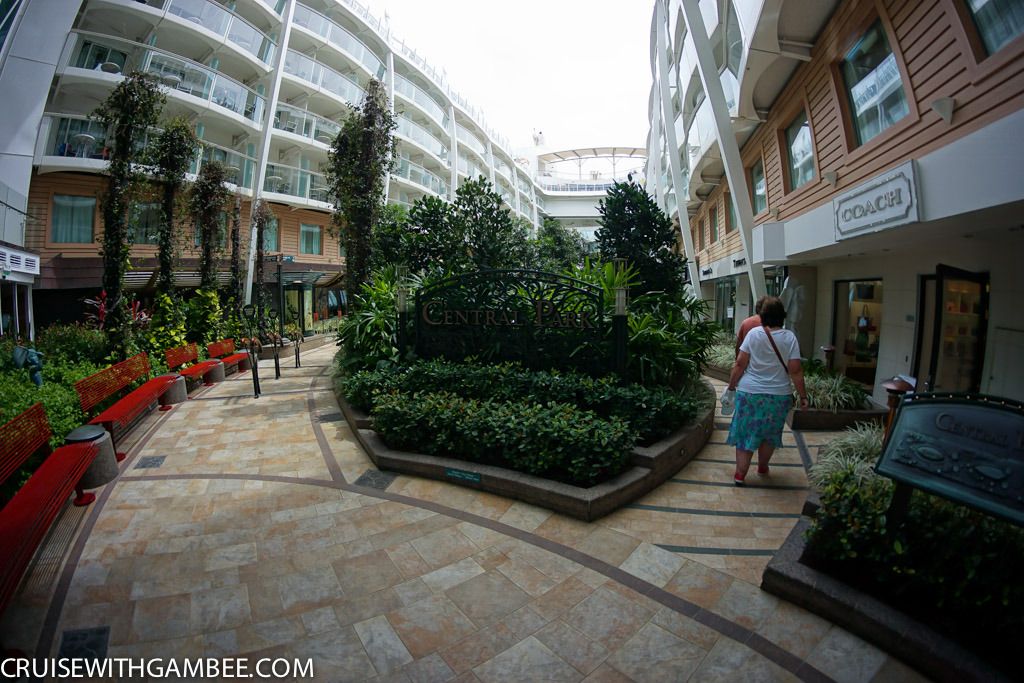 I never saw this store open.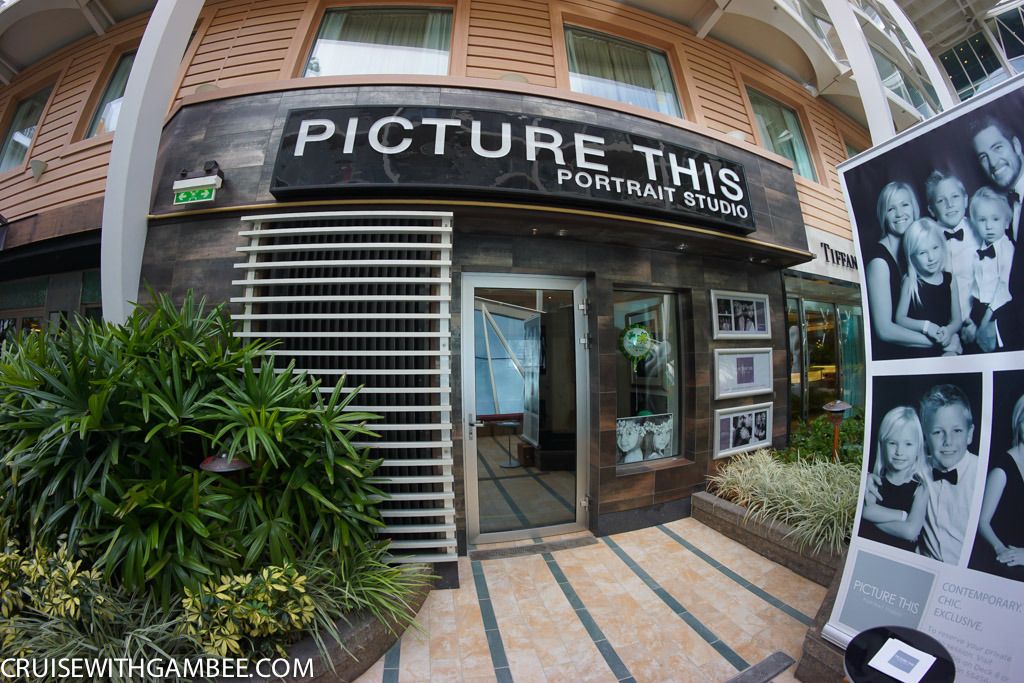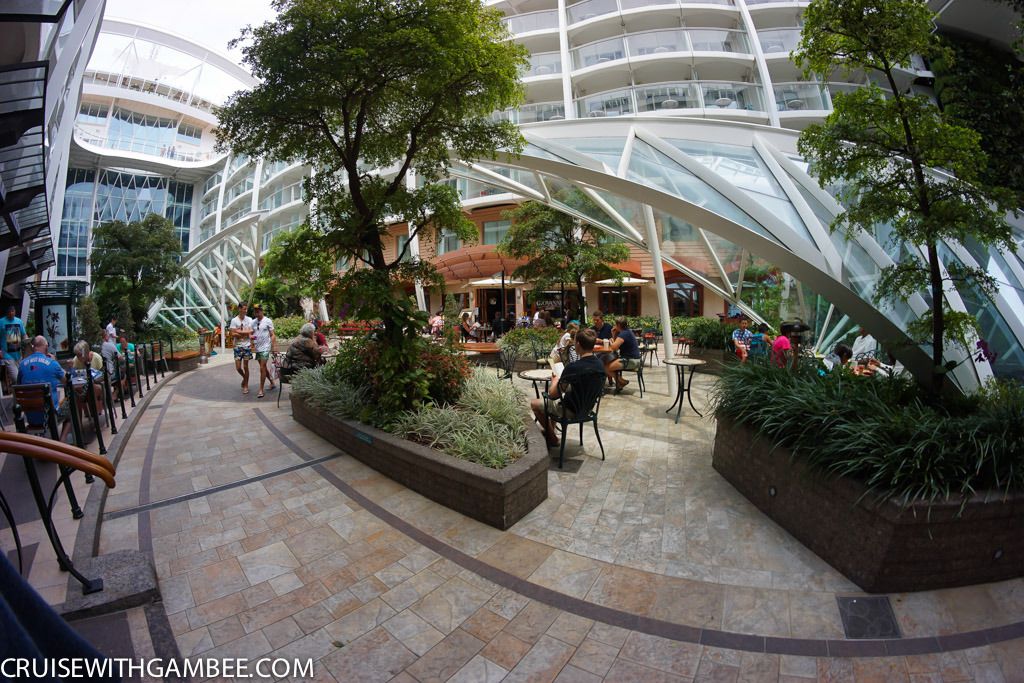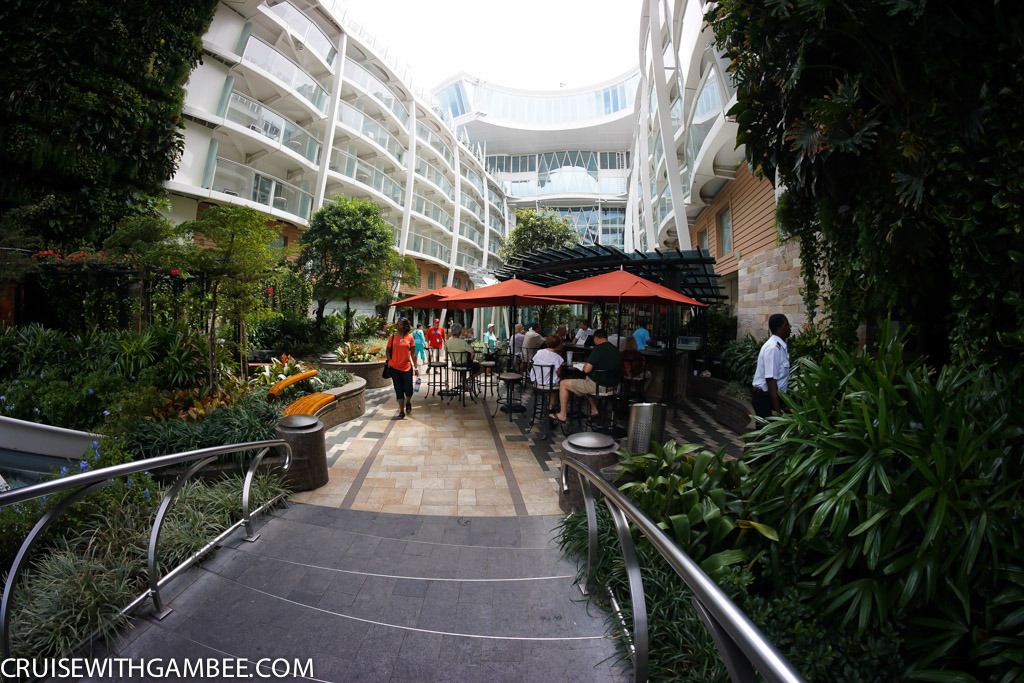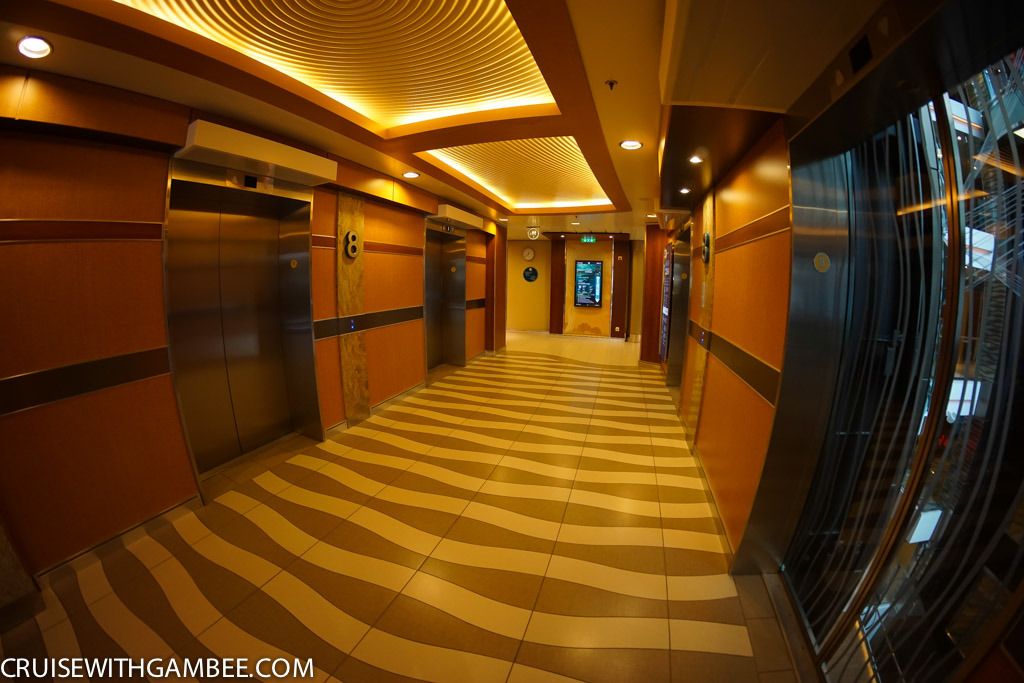 Here we are in the elevator.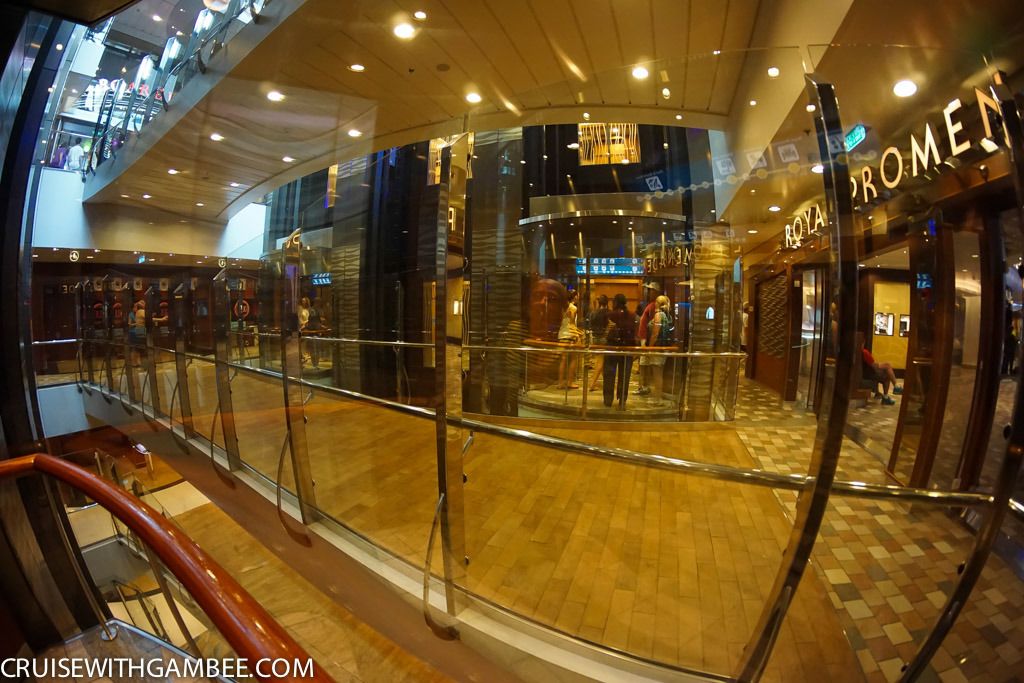 The dress code, here is extremely lenient, or may I say non-existent. Which is actually a great thing for me!
You all know me, although I did not have the towel with me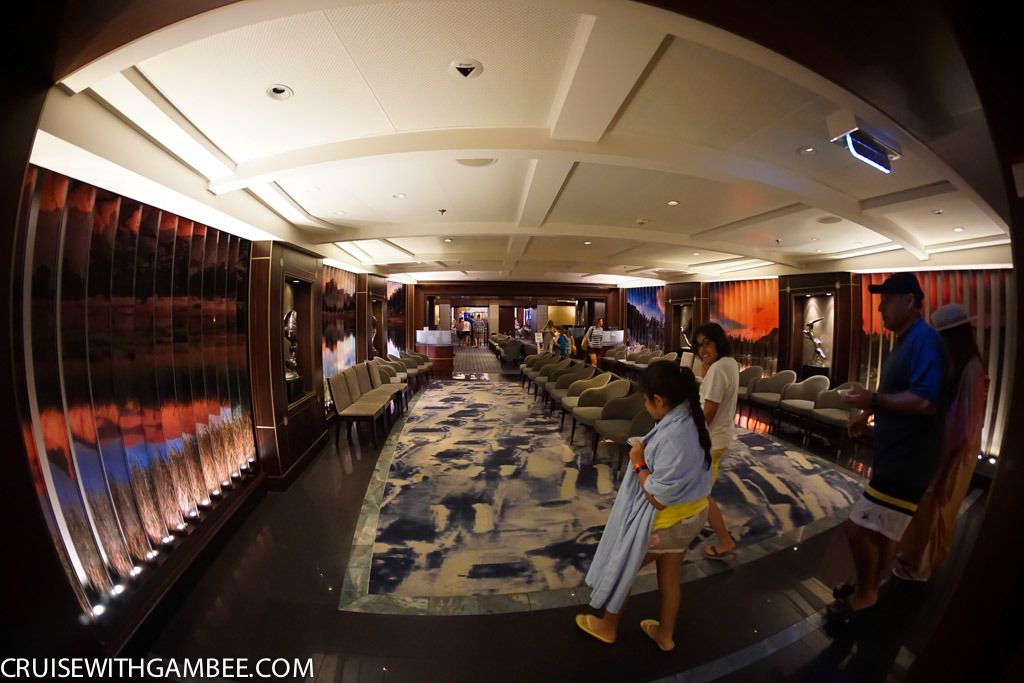 Here is the lunch menu.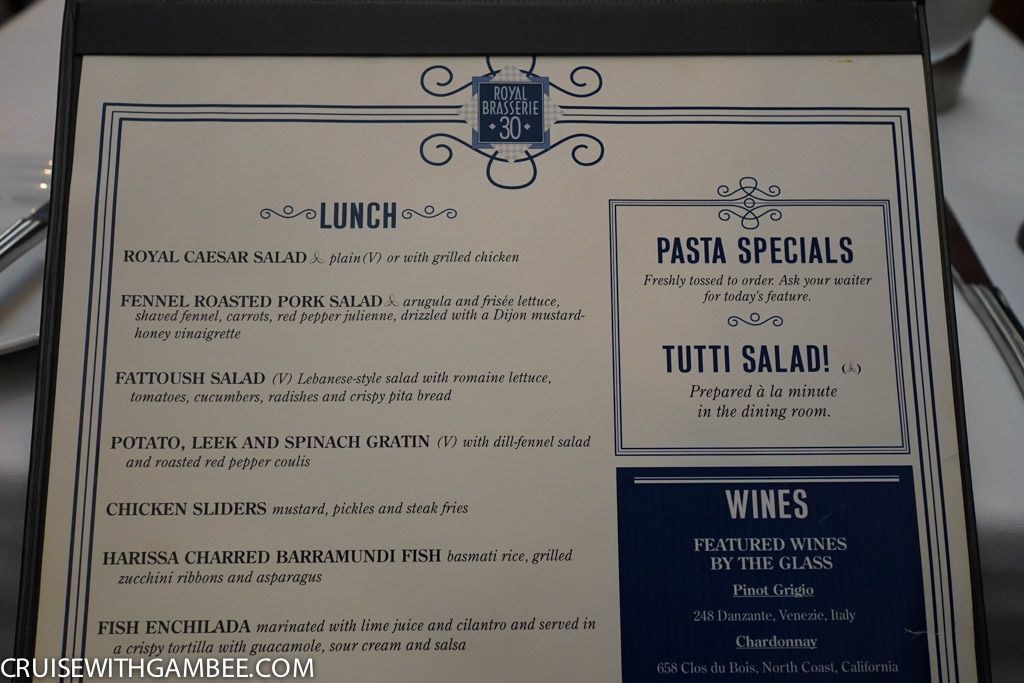 The MDR for lunch has two options, the menu and the buffet section. Service was awful, extremely slow. After waiting over 15 minutes for someone to take our order, and watching all the tables next to us just going to the buffet because they were tired of waiting. We decided to give up and go checkout the buffet options.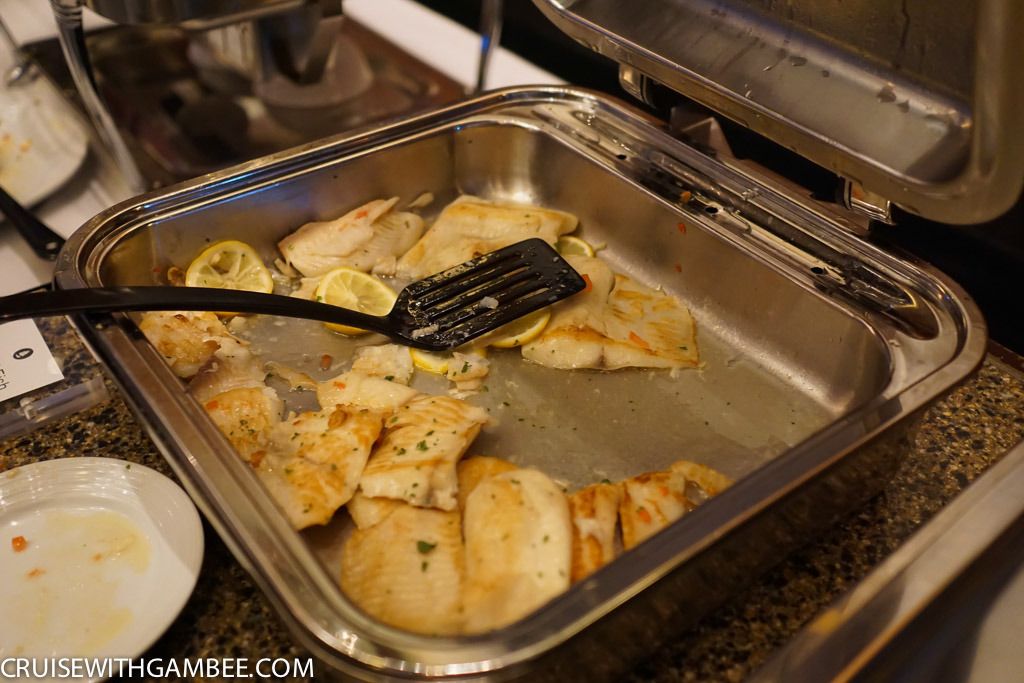 This was my plate. I forgot to get mom's.
After we sat down and were half way done with our meal the server came and offered us food from the menu. I told him that I wanted the fish enchilada, but I was almost done and did not feel like waiting for it. He told me that he could get quite fast for me. It took about 5 minutes, and it was actually excellent. Albeit, very small.