Overall Royal Caribbean spa prices are about average with the industry, I never used any of the kids products, but found most people commenting it had nothing but good things to say about it. Most people should be satisfied with their experience aboard their ships. We usually never make use of the spa services, but when I booked the Allure cruise I was given one free treatment as an extra. I was allowed to choose from 3 services, either a facial, a massage, or a pedicure. Since I really did not know what to expect I decided to go with the facial. The service was pretty good, but personally I don't think it improved my skin complexion at all.
royal

caribbean

spa prices for men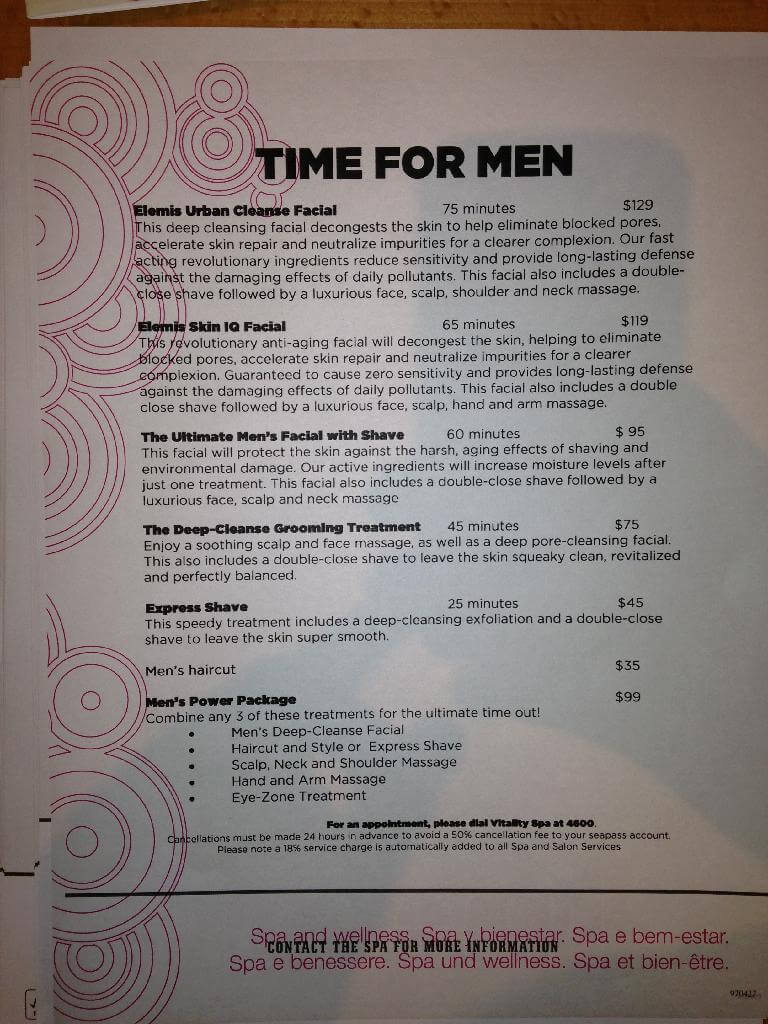 Royal Caribbean Spa Prices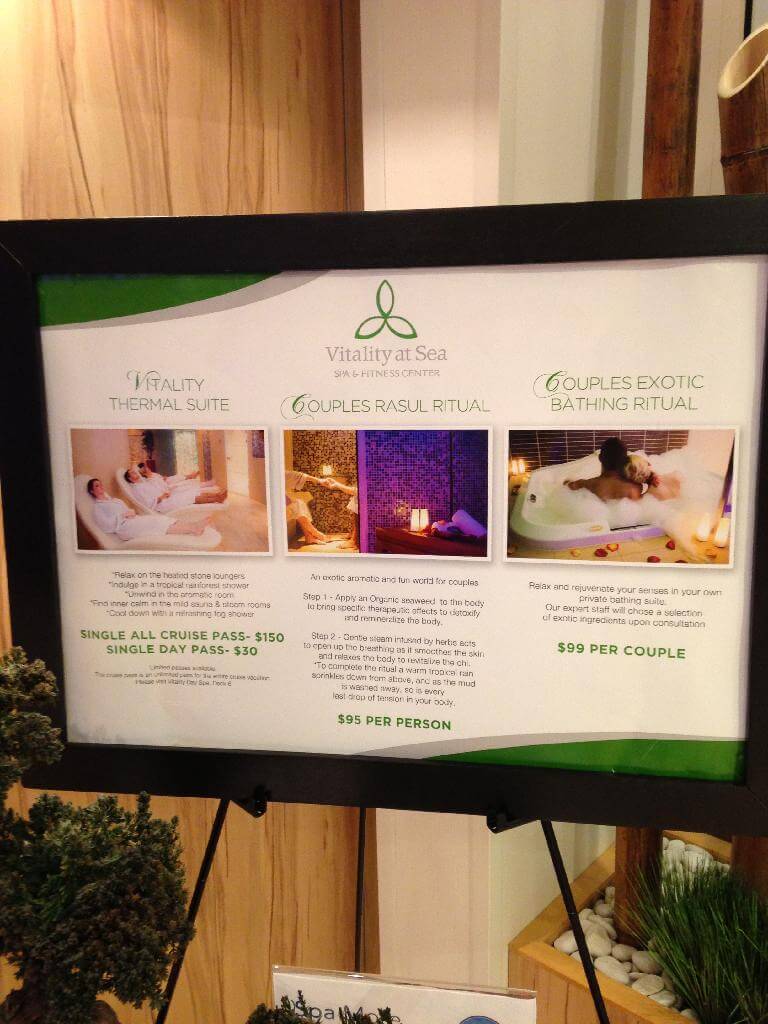 royal caribbean spa prices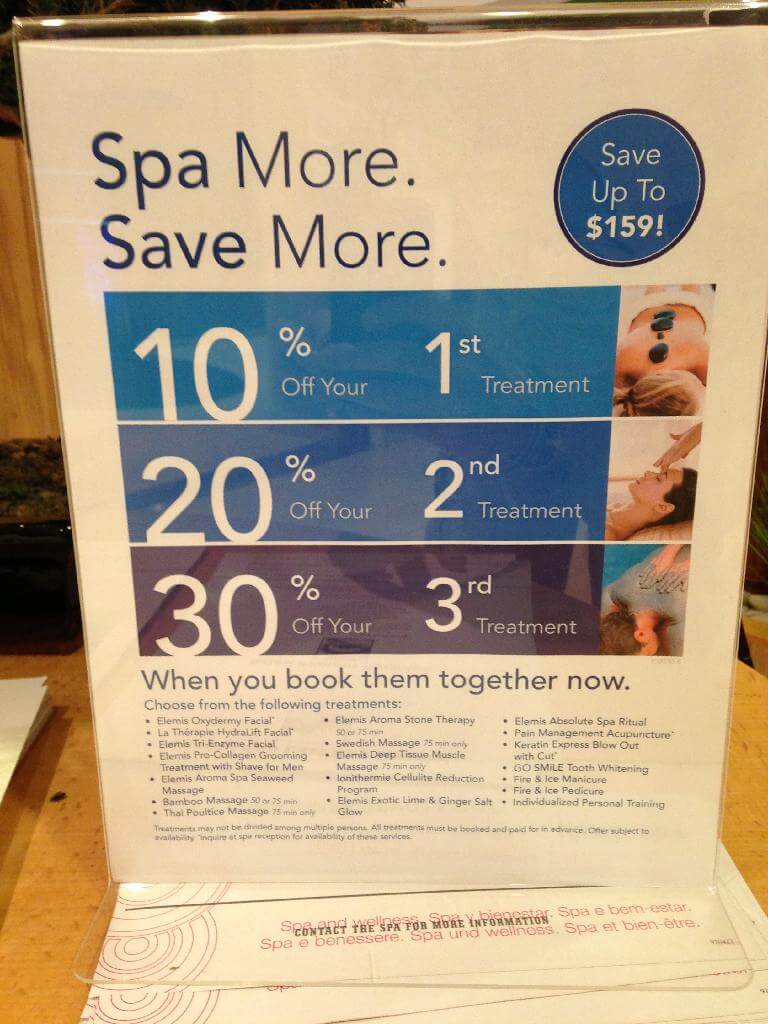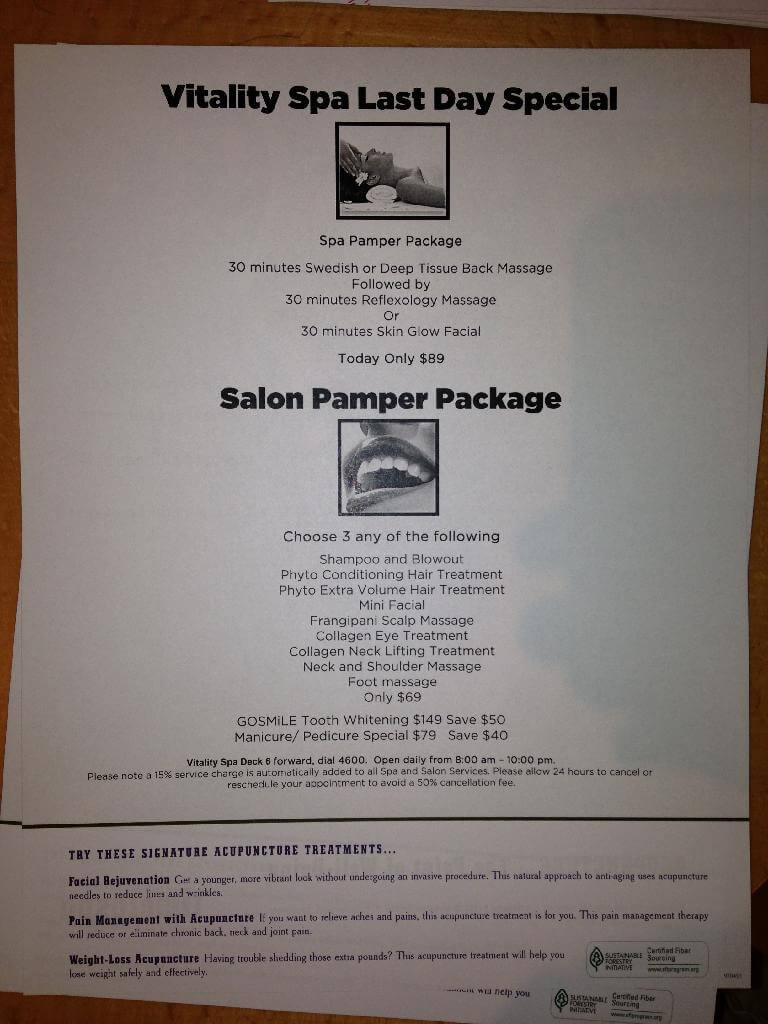 Royal Caribbean Spa Prices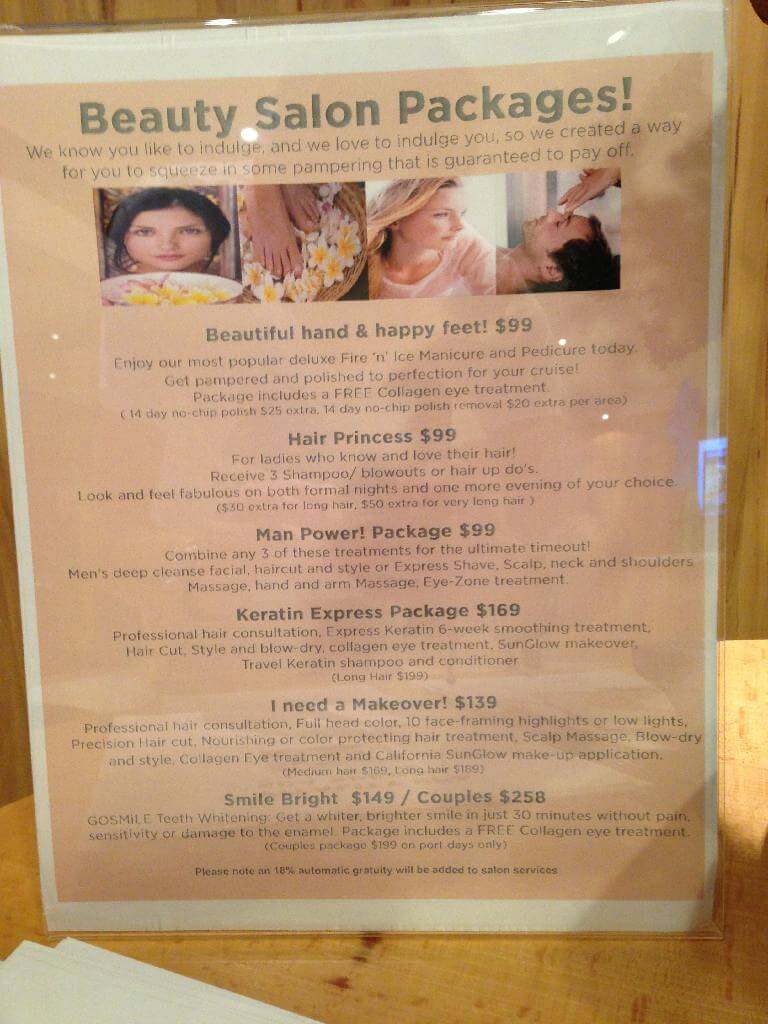 Adventure of the Seas, Allure of the Seas, Brilliance of the Seas, Enchantment of the Seas, Explorer of the Seas, Freedom of the Seas, Independence of the Seas, Jewel of the Seas, Legend of the Seas, Liberty of the Seas, Majesty of the Seas, Mariner of the Seas, Monarch of the Seas, Navigator of the Seas, Oasis of the Seas, Radiance of the Seas, Rhapsody of the Seas, Serenade of the Seas, Splendour of the Seas, Vision of the Seas, Voyager of the Seas, Quantum of the Seas
Another aspect that I did not enjoy was that I was offered more products about 5 times, I refused them over and over again. A lot of high pressure sales tactics, I did not care for them. The treatment itself felt good, and I enjoyed it. Although I have to admit that the skin expert made me feel pretty old criticizing my skin a lot. At the end of the treatment he started to sell me products to improve my skin complexion. Again I refused everything, I did however left him a very generous tip which I am almost sure he was not expecting. I figured the treatment was free, so I might as well make his time worth it.
The Royal Caribbean Spa Prices follow the trend of the industry, unless you get a special like I did you should expect to about as much as regular Spa in a resort. Happy travel and have a great cruise!
Thank you for visiting my Royal Caribbean Spa Prices webpage.